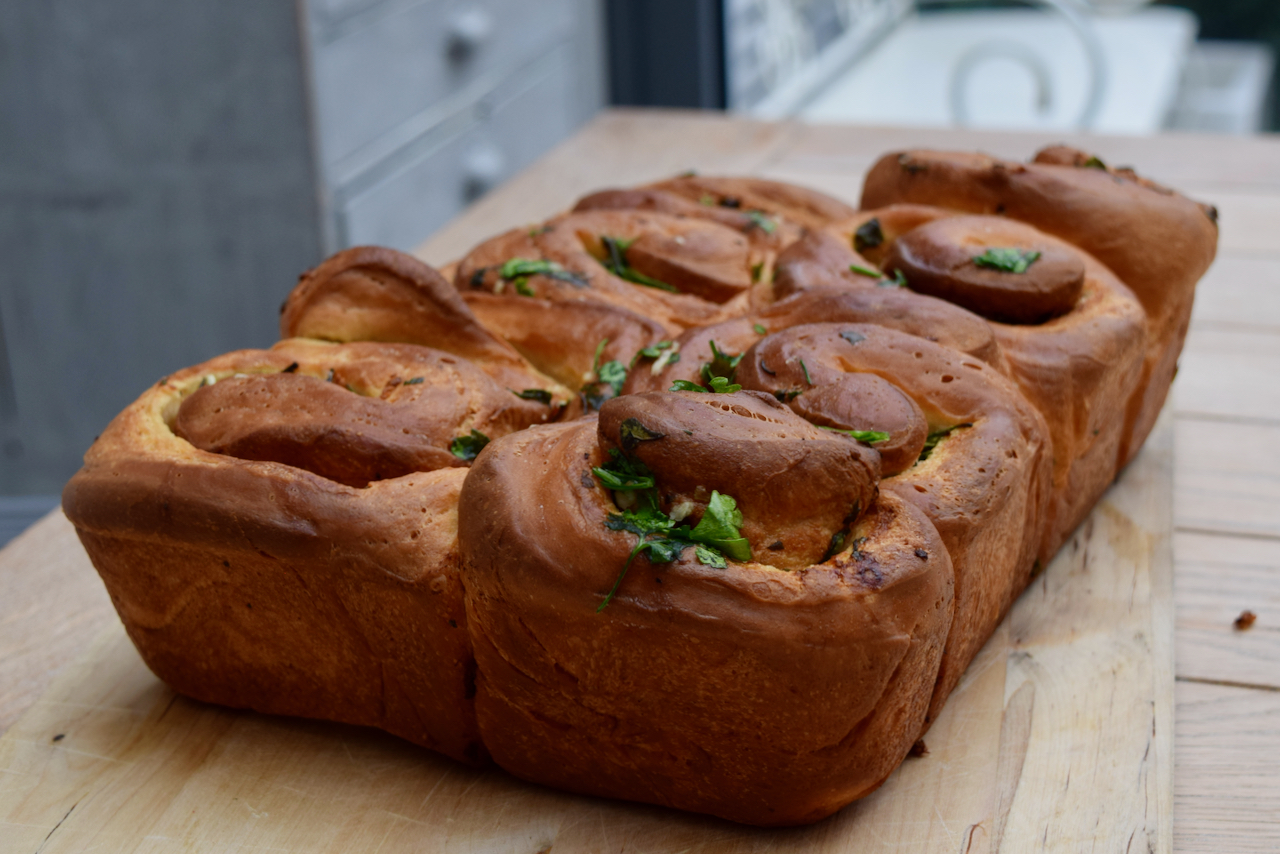 Garlic Butter Rolls recipe
When I photographed this recipe it was a whole lot cooler and the thought of switching the oven on didn't fill me with sweaty horror. However, and here comes a list, a) heatwaves don't last for ever and b) some things are just worth a little bit of extra heat in the house and c) these Garlic Butter Rolls are just too delicious to miss out on.
During the oddest of all odd times over the last two years, I took great pleasure in making bread and Nigella's milk rolls were my go to dough of choice. I now use this recipe to fulfil most of my bread making needs. The bread is soft, full of flavour and buttery and when you add a generous slathering of garlicky butter, they turn into the most amazing Garlic Butter Rolls. Serve these with a salad, soup (when it's about 20 degrees cooler than today) or just eat the whole batch warm from the oven. Don't be put off by the thought of making your own bread; this is such a fail safe dough I'd marry it if I could. Just knead, leave for an hour or so, roll out, spread then roll up for golden, garlicky based heaven.
Warm buttery carbs are just so comforting and irresistible, even when it is 30 degrees outside and I should be on a pre holiday diet.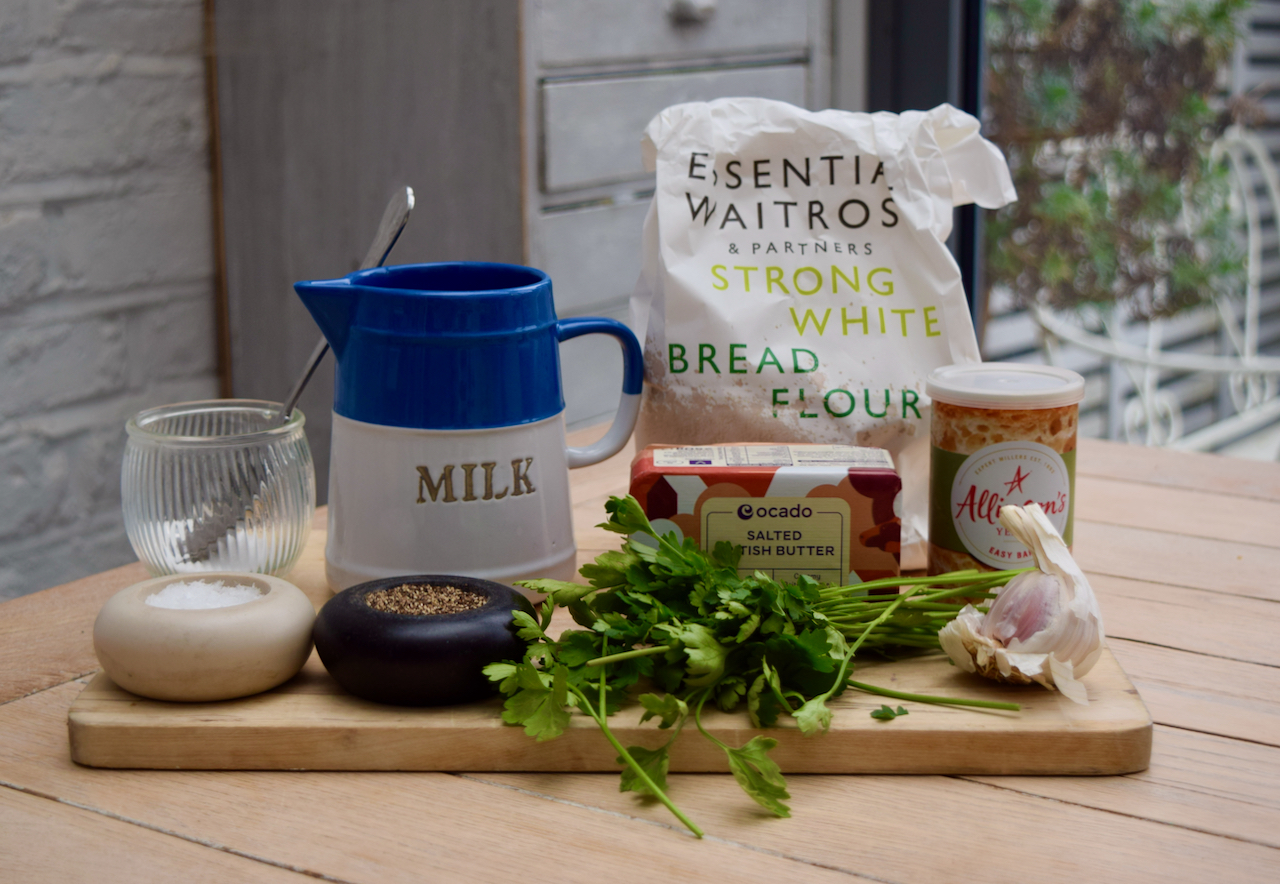 No real dramas here, just a lot of garlic and plenty of soft butter. I added a bit of tired parsley from the bottom of my fridge for greenery and a touch of freshness, but chives or wild garlic, if you have them would also be lovely.
Make a start by buttering a medium sized, rectangular baking tray, mine was 33cm x 23cm. You want the rolls to rise and bake together, so make sure they're going to fit snuggly. Now, make a start on the bread. Either in a bowl or the bowl of your stand mixer, measure in the flour, salt, sugar and yeast and mix with the dough hook or your hands.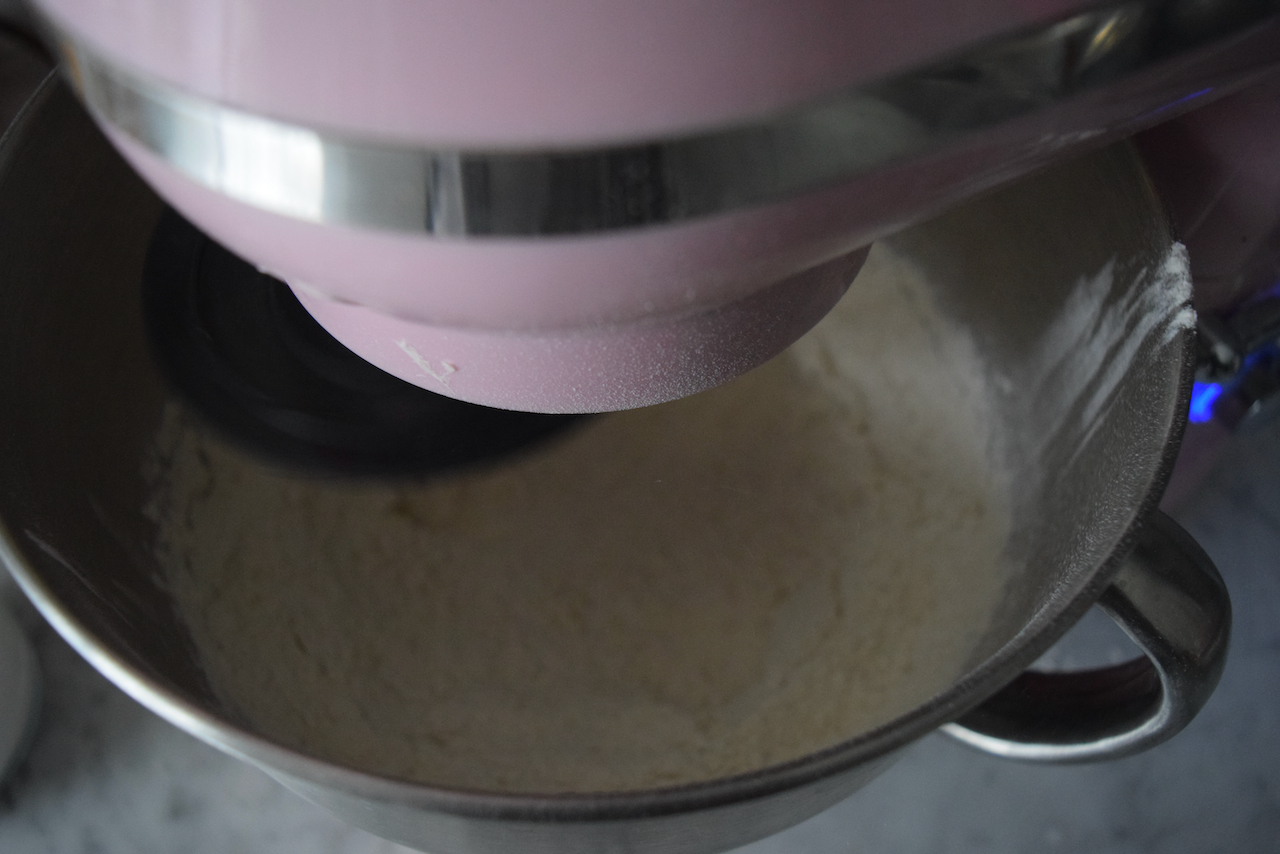 In a small pan or jug, measure in the milk and butter. Either heat on the stove or in the microwave until the milk is just hand hot and the butter has almost melted then stir.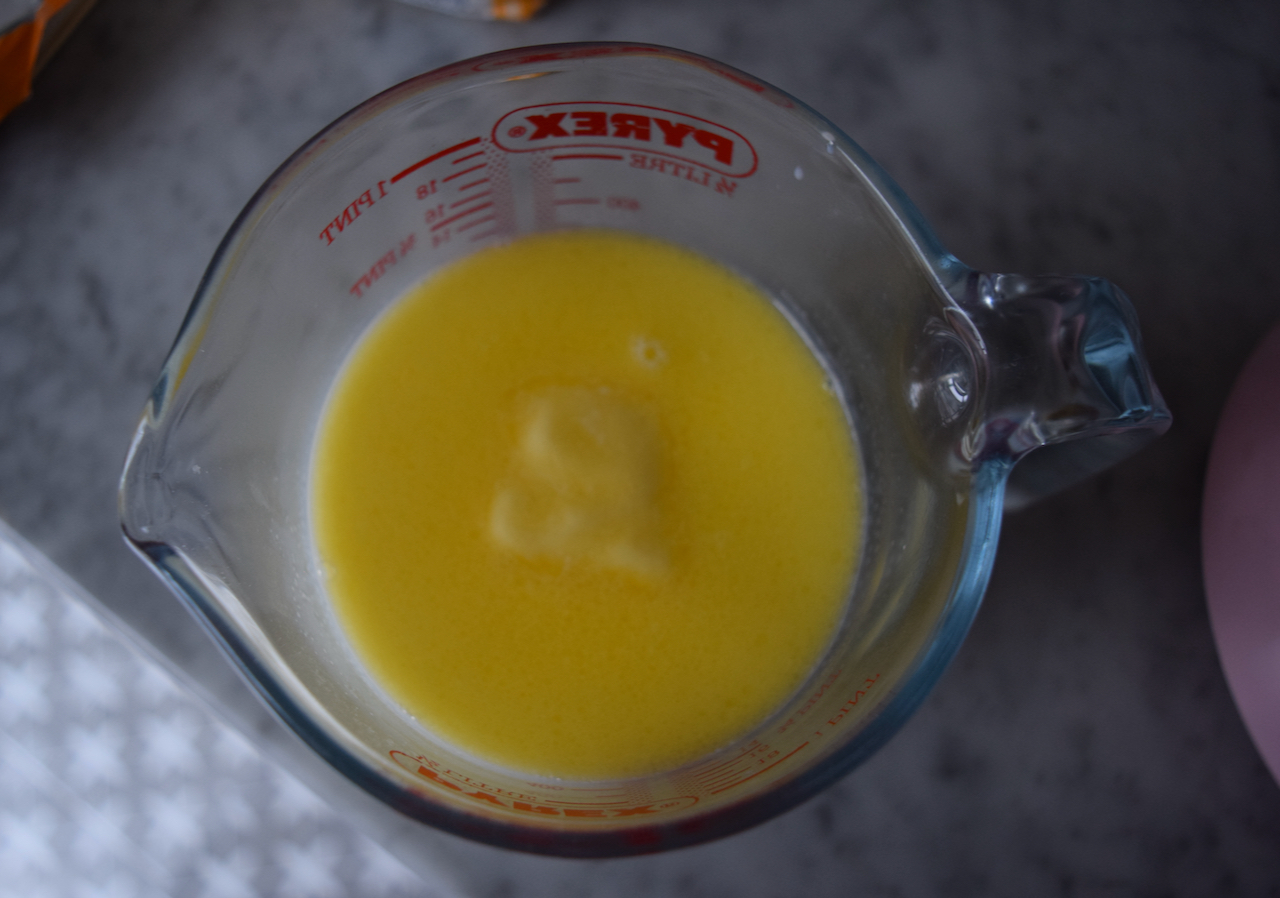 Pour this mixture into the flour and mix again until you have a soft dough.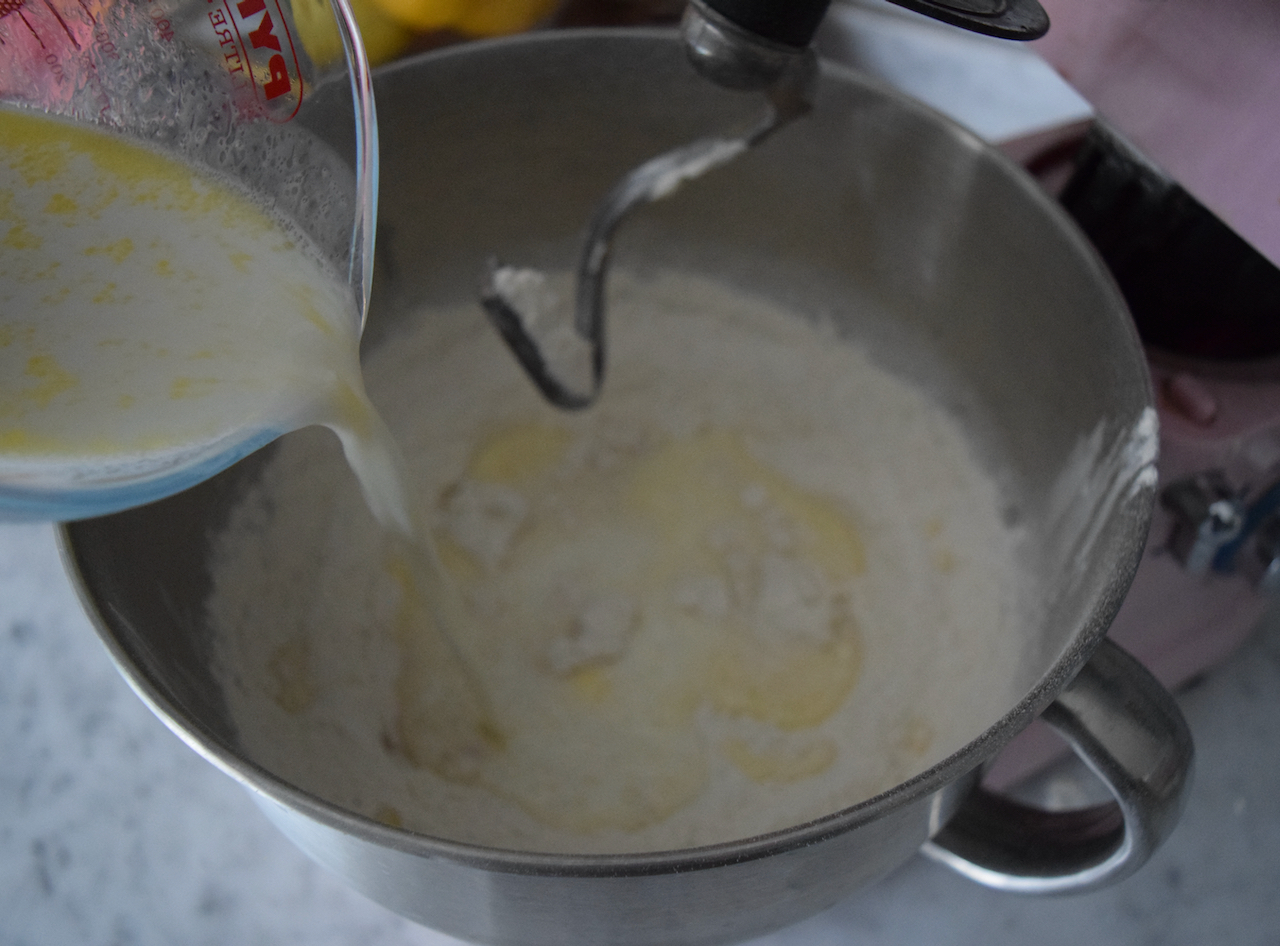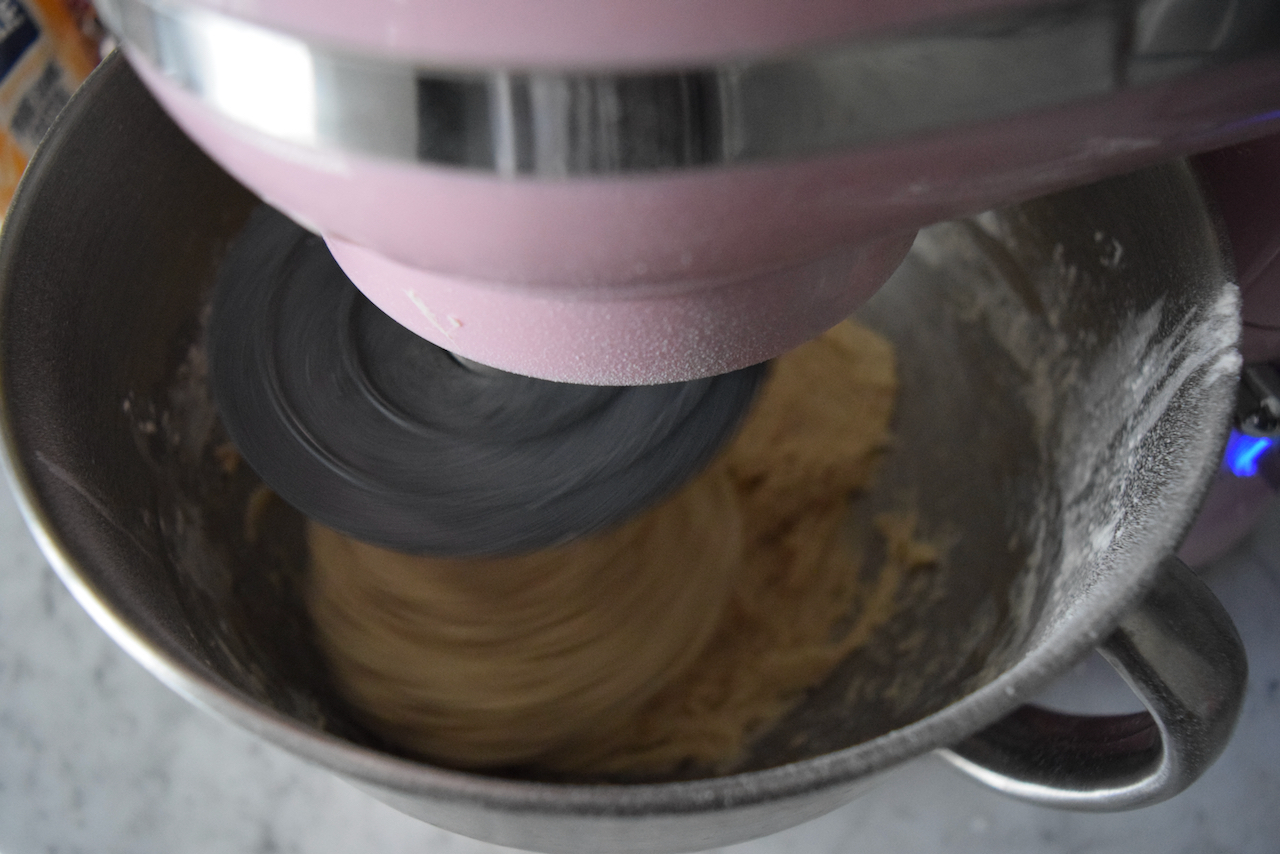 Either knead by hand or in your machine for 8 to 10 minutes or until your dough feels soft but silky. If you're kneading by hand you may need to add a little more flour, but be frugal, as you still want your dough to be soft, not stiff and dry, so don't add too much.
Drizzle a little olive oil around the dough and roll it around to coat and prevent sticking. Cover the bowl with cling film or a tea towel and leave for an hour to an hour and a half or until it's doubled in size.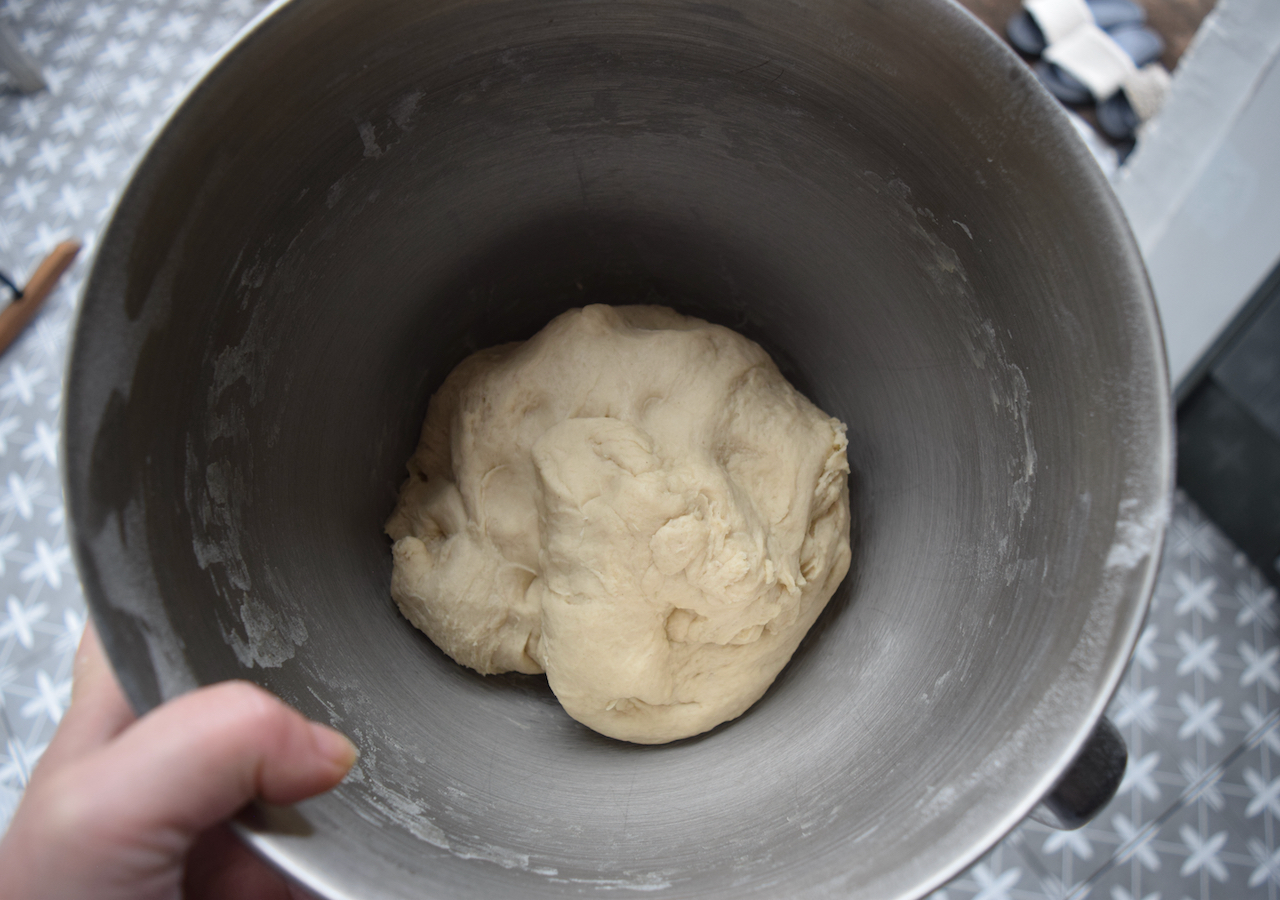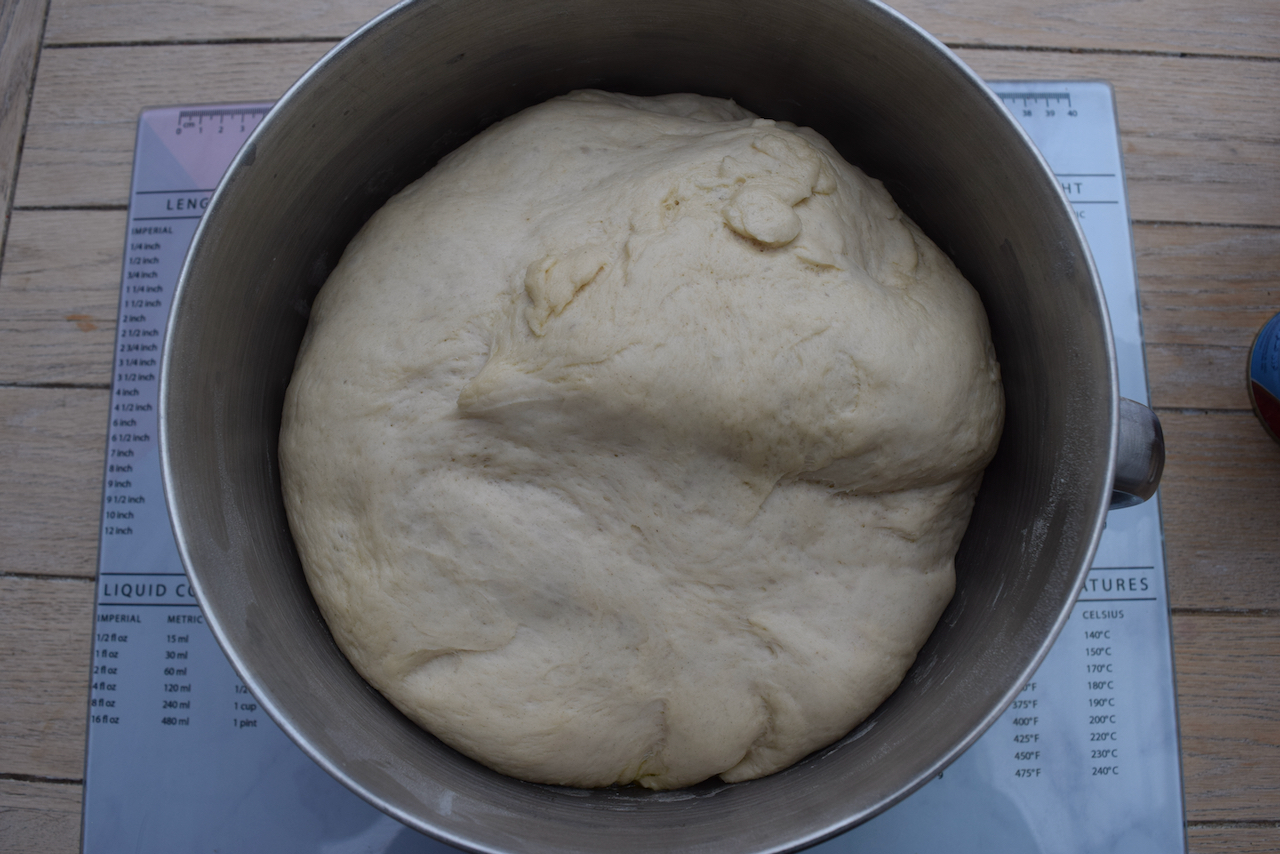 While the dough rises, make the garlic butter. In a small bowl, stir the soft butter together with the crushed garlic, chopped parsley and pepper. I used salted butter so didn't add salt.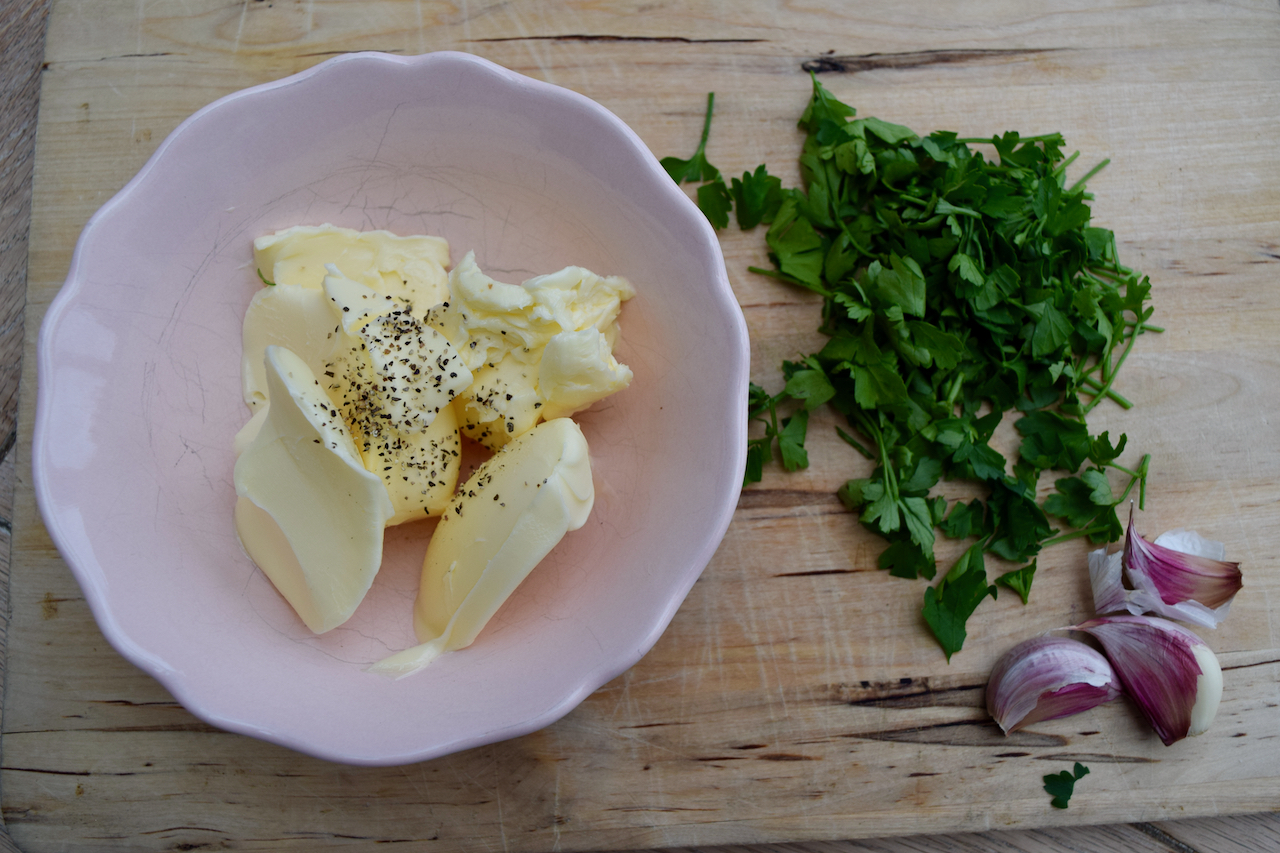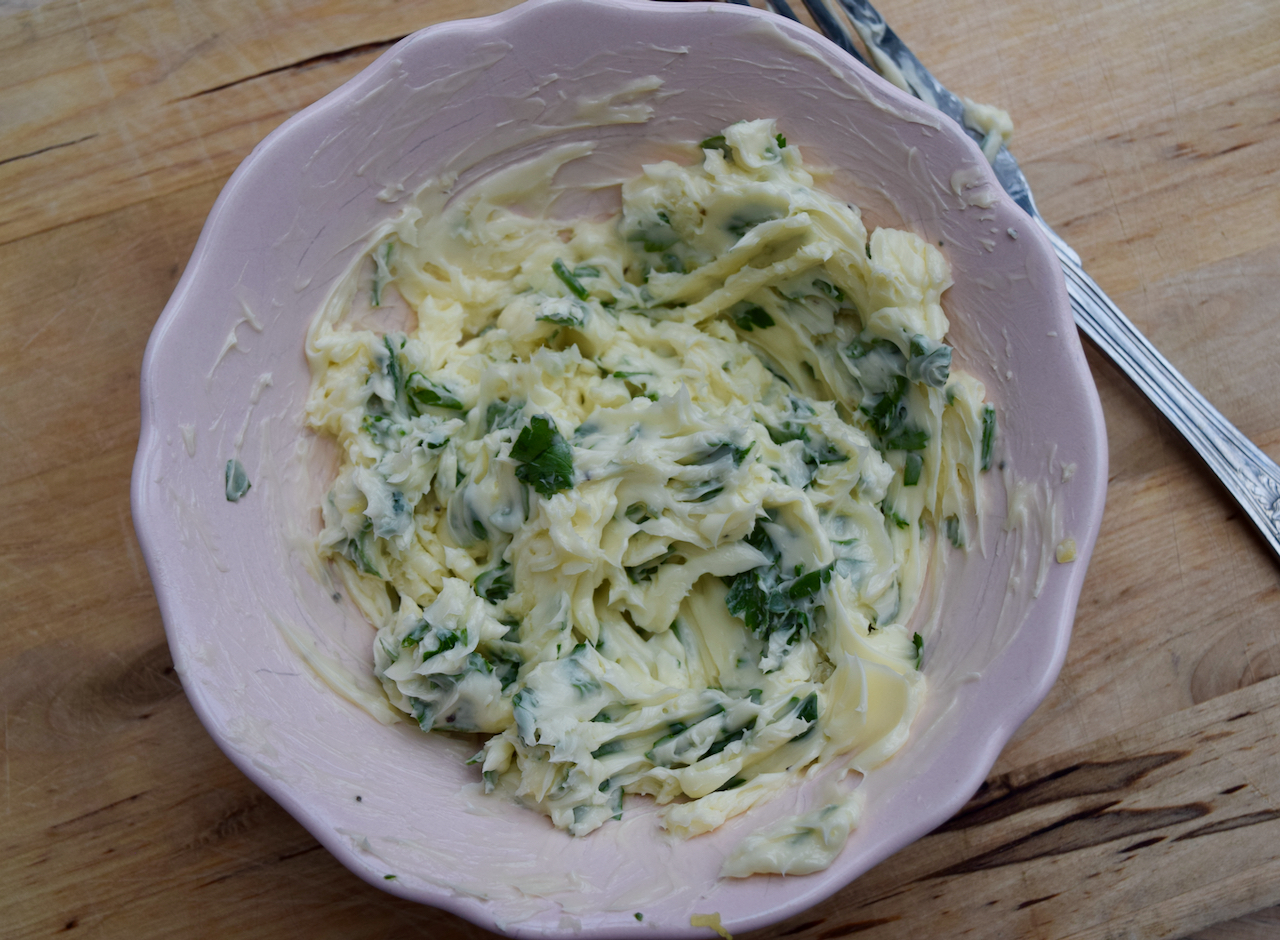 Pop this to one side while you turn the risen dough out onto a lightly floured surface and give it a little knead to knock it back. Roll it out into a large rectangle.
Spread the entire dough with the generous slathering of fragrant garlic butter.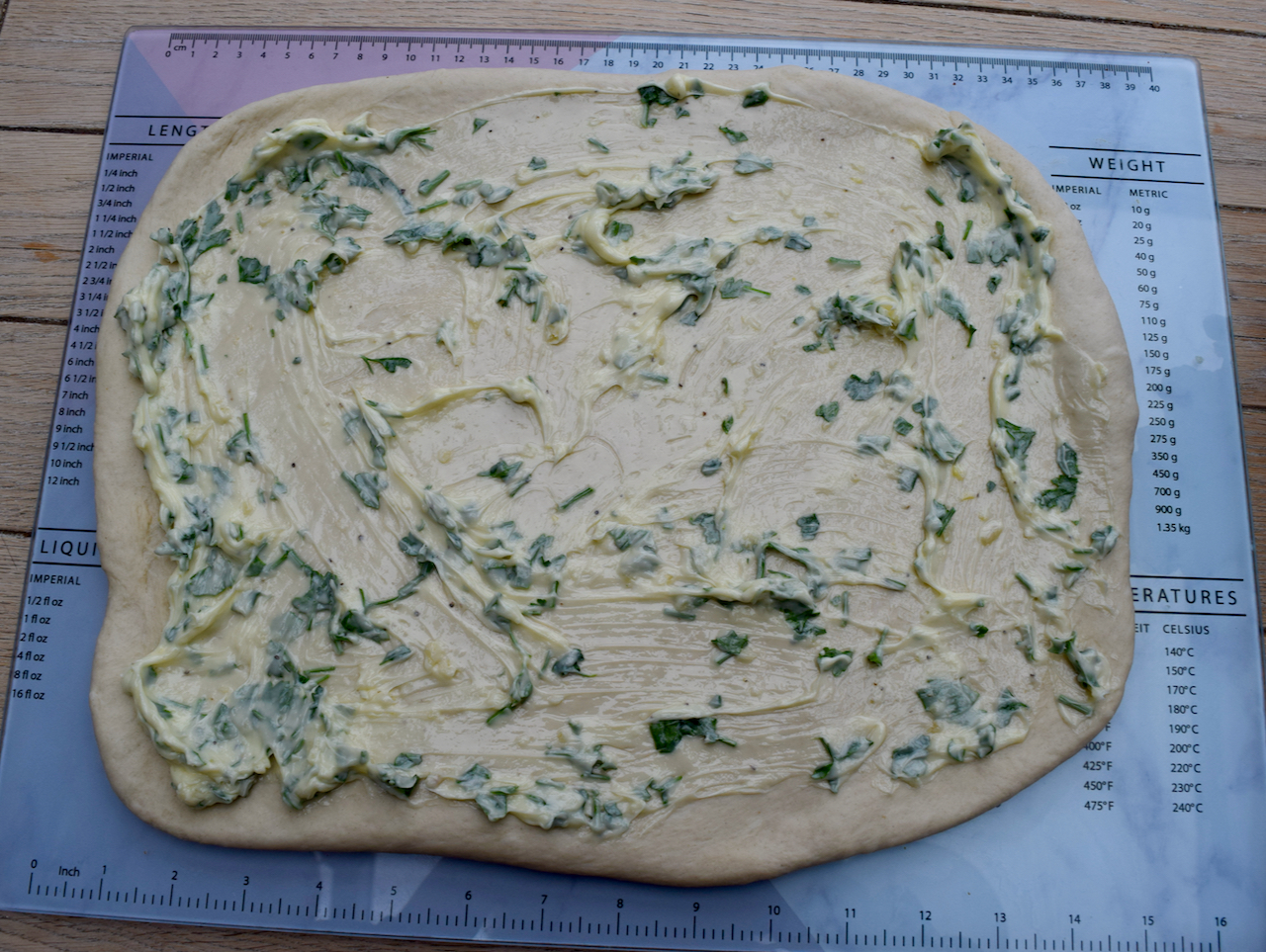 Roll the dough up from the long side facing you, into a long sausage. Carefully cut into 8 good sized rolls and place them in your buttered/oiled tin.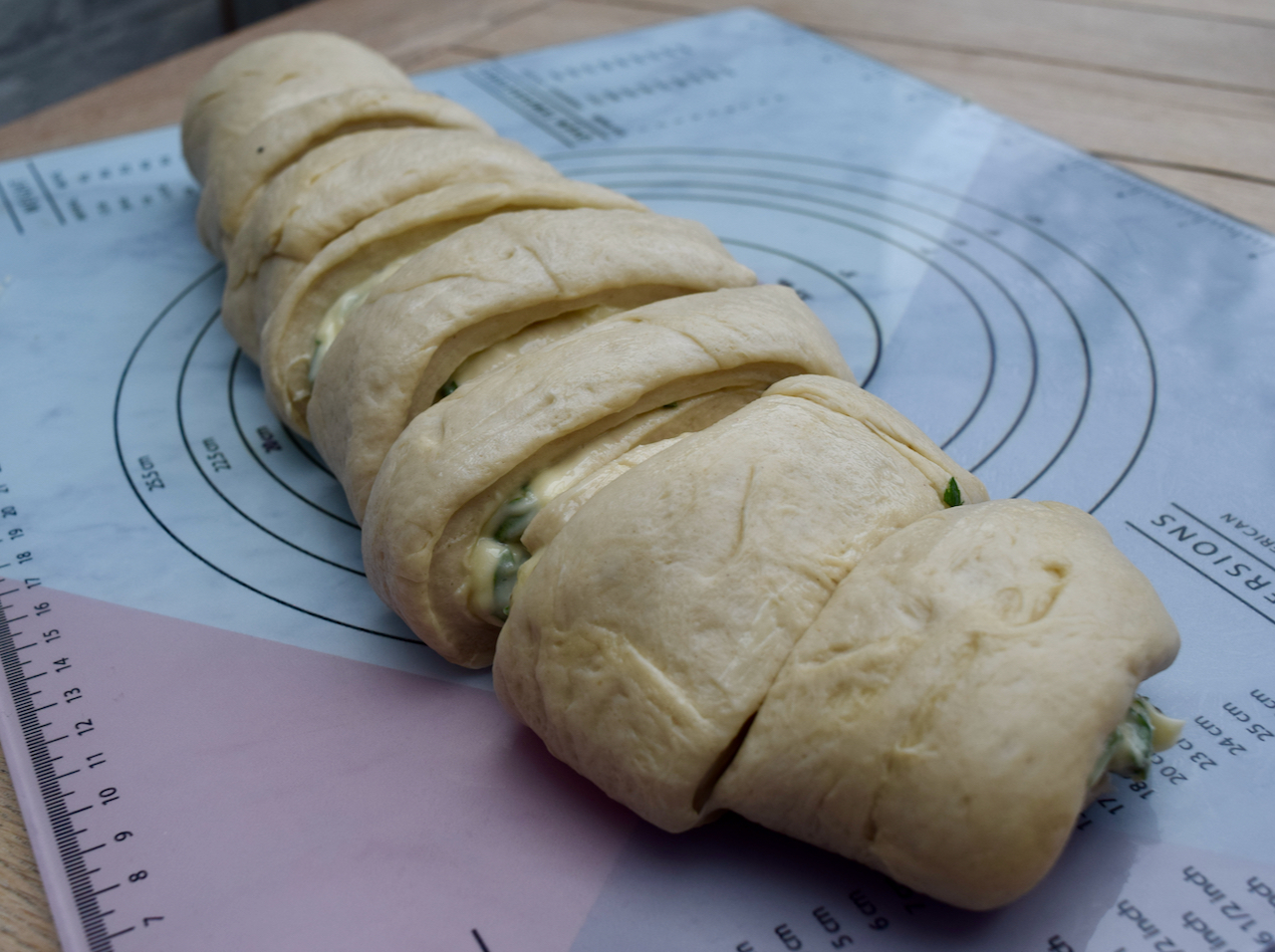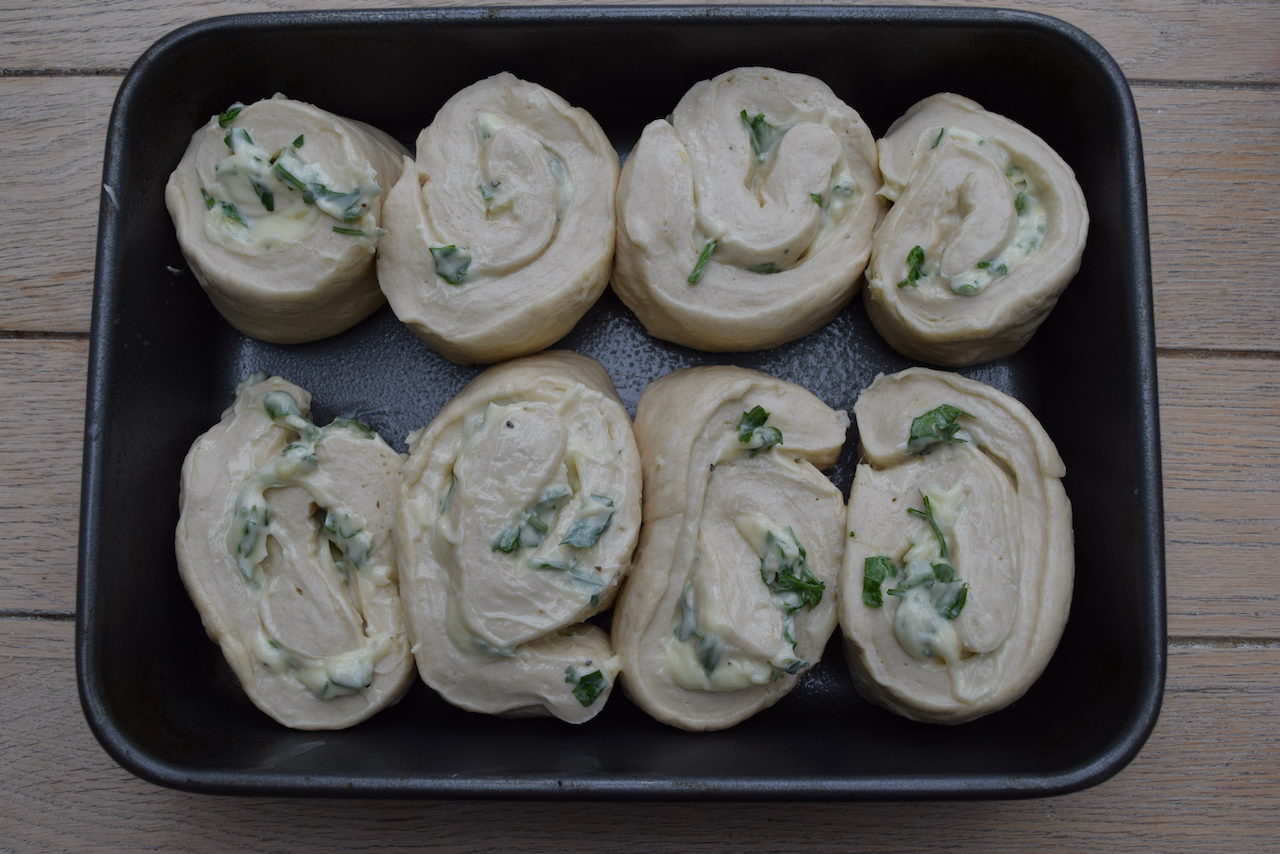 Re-cover the rolls with the cling film and leave to rise again for another 30 minutes or so, or until they've risen and spread out.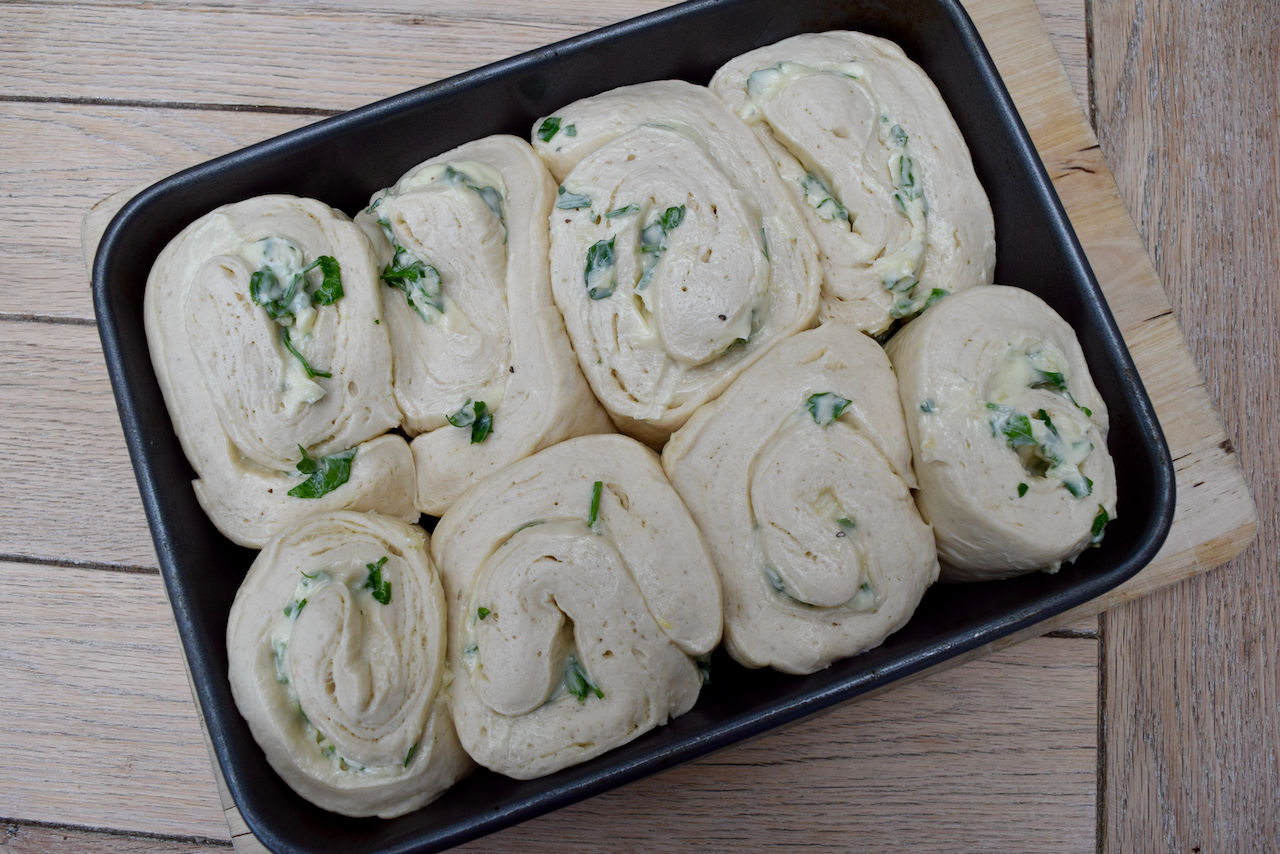 Just before the rolls are ready, pre heat your oven to 170 degrees fan assisted, then once the second rise is over, remove the cling and bake for 20 to 25 minutes or until the rolls are golden and smelling divine.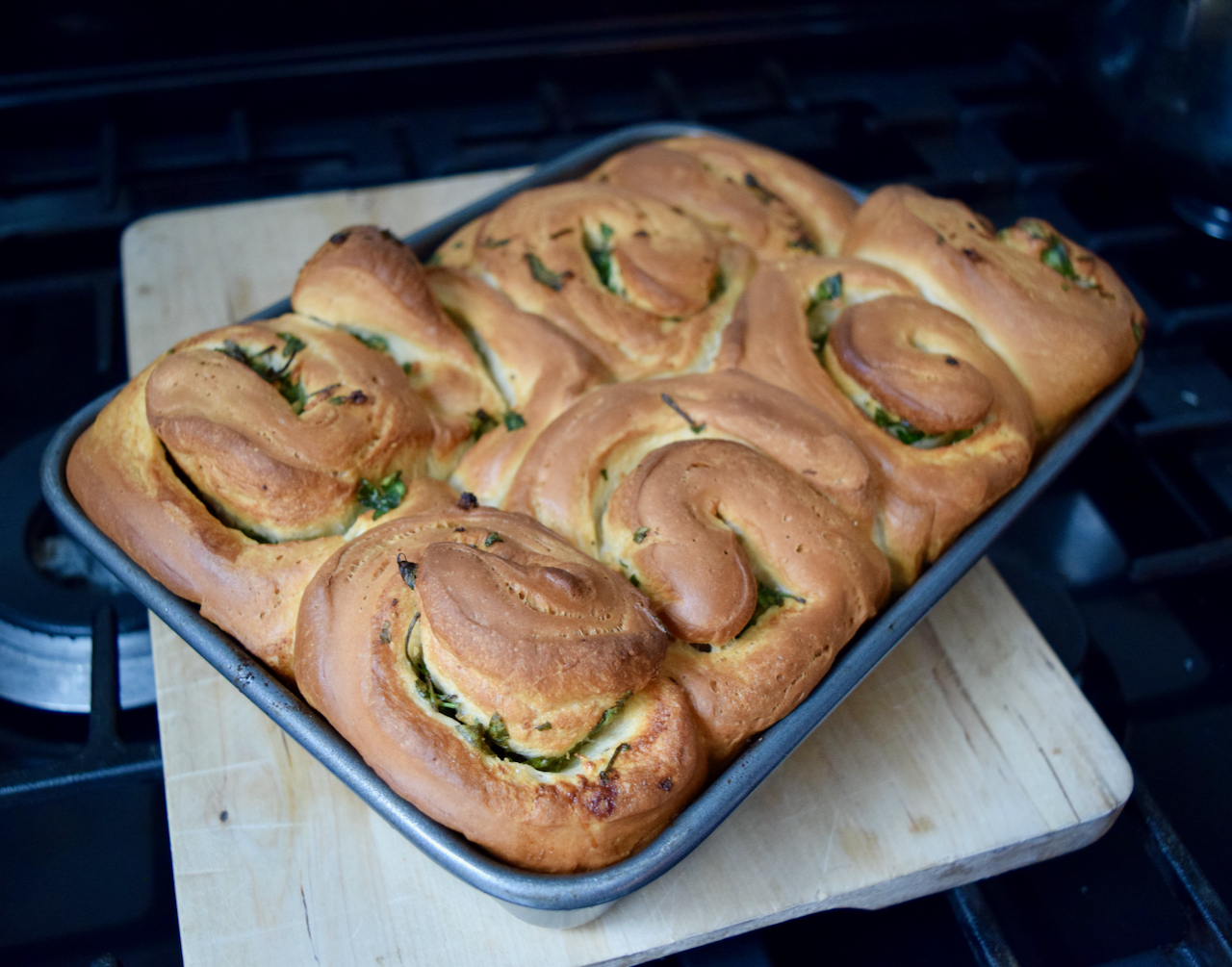 If you can bear to, leave the rolls to cool for 10 to 15 minutes for fear of burning your mouth, and then it's full steam ahead. Scatter with a little more parsley if you like, then tuck in.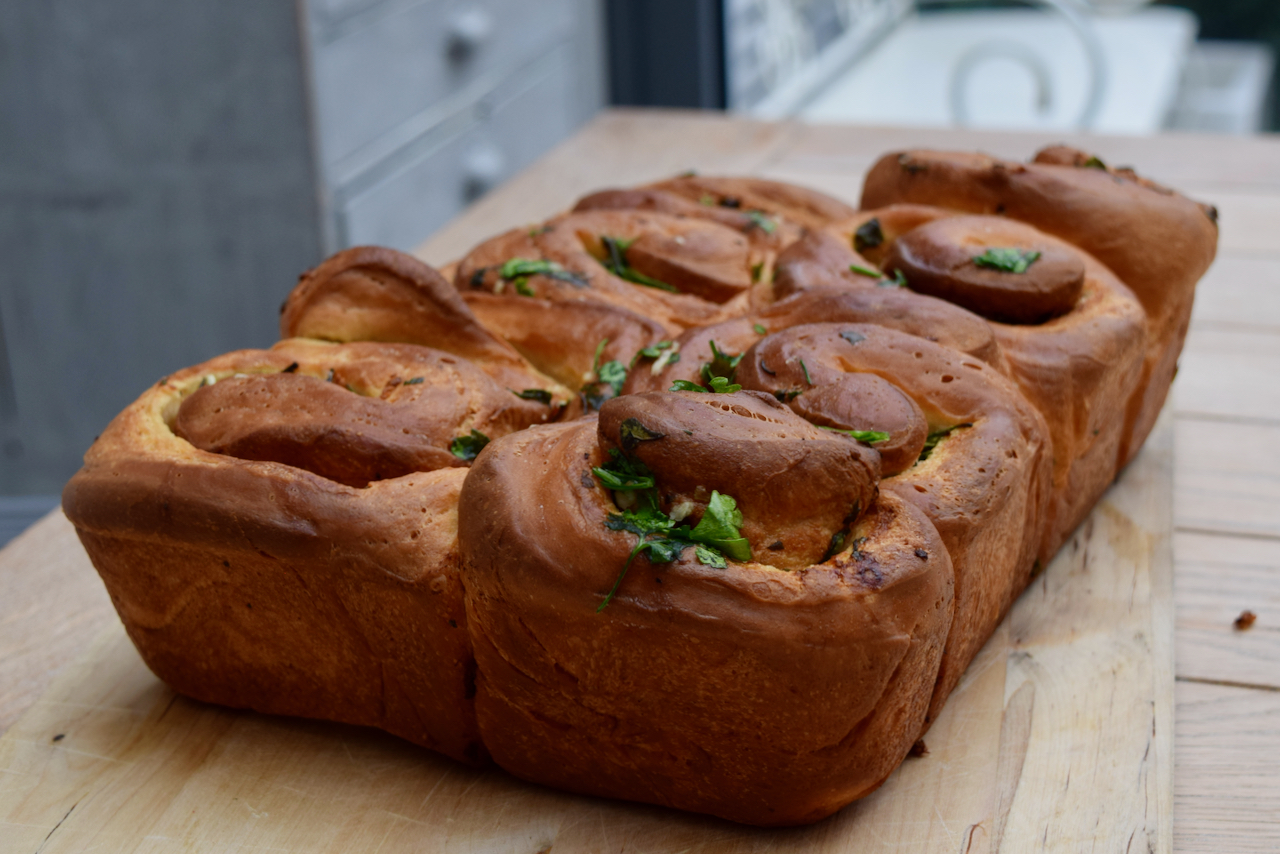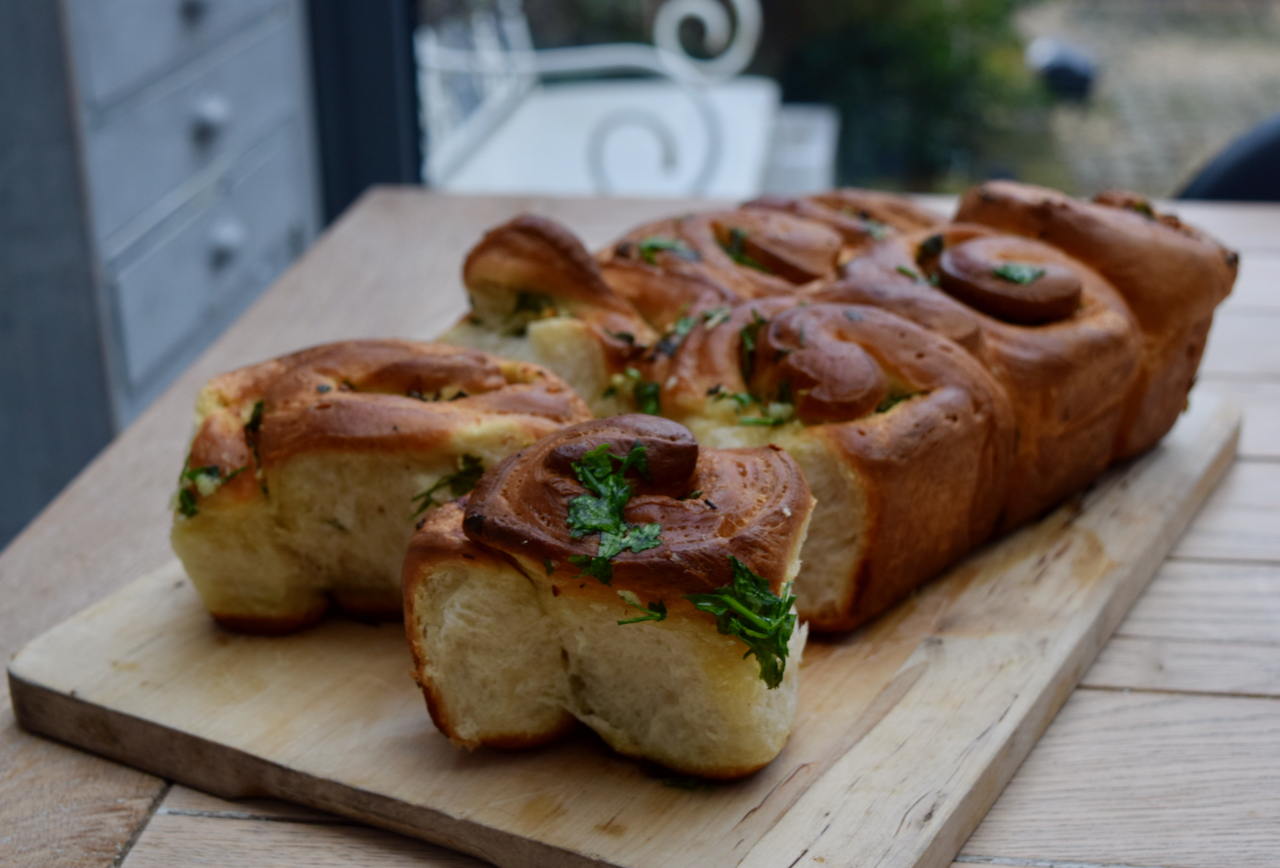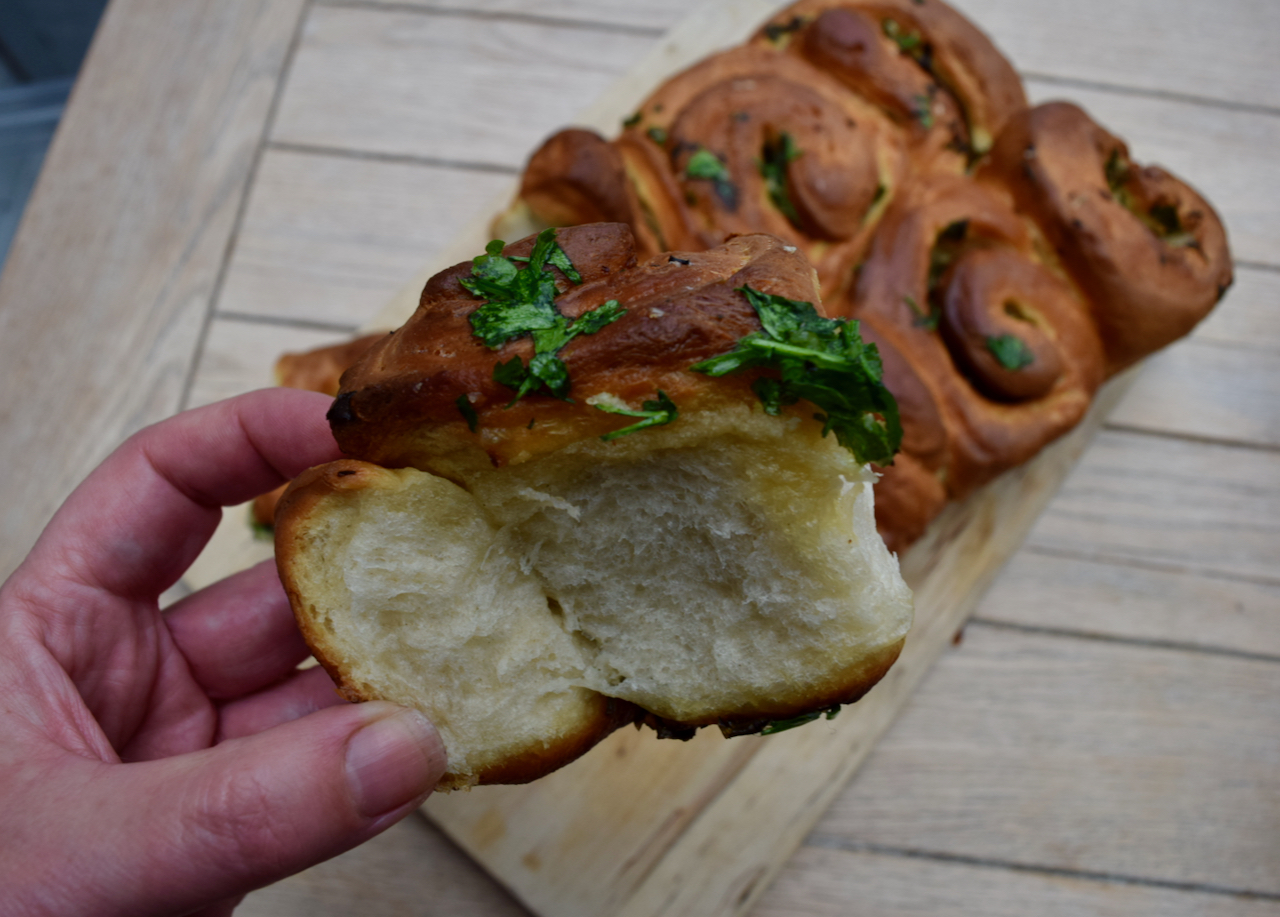 Peter Kay once said in Phoenix Nights 'Garlic bread, it's the future, I've tasted it' and after having made these rolls now about 10 times, I'm more than inclined to agree.
Lucy x
Garlic Butter Rolls recipe
Makes 8 bloody great big swirly rolls
You will need a stand mixer or large bowl and a butter/oiled rectangular baking tin approximately 33cm x 23cm
Dough
550g strong white flour, you may need a little more if you're kneading by hand
3 teaspoons active dried yeast
1/2 tablespoon salt
1 tablespoon caster sugar
375ml milk
30g butter
Garlic Butter
150g softened butter
3 large cloves garlic, crushed
Salt (not needed if your butter's salted) and black pepper
A handful fresh parsley, chopped, with a scatter more for garnishing
Butter your baking tin then make a start on the dough. In a jug in the microwave or in a small pan on the stove, gently heat the milk and butter until it's just hand hot and the butter has almost melted. Pop to one side for a mo.
In a large bowl or in the bowl of your stand mixer, measure in the flour, yeast, salt and sugar and give it a mix. Pour in the warm milk and butter and bring together to make a soft dough. Either by hand or in your mixer with a dough hook, knead your dough until it's soft and silky, around 8 to 10 minutes. If the dough is too soft to handle, add a touch more flour, a little at a time.
Run a little olive oil around the edge of the bowl, roll your dough to coat, then cover the bowl in cling film or a clean cloth to double in size for at least an hour to an hour and a half.
While this is rising mix your softened butter with the crushed garlic and salt, if needed, and pepper, to taste.
Once the dough has doubled in size, tip it out onto a lightly floured work surface, and gently knead to knock it back. Next, roll out into a large rectangle. Spread the dough with the garlic butter in a thick layer. Roll up the dough, from the long side, to make a large dough sausage. Cut the dough into 8 swirls and place in your buttered baking tray so they sit snuggly together. Cover again and leave for a further 30 minutes while you pre heat your oven to 180 degrees fan assisted.
Remove the covering and then bake your rolls for 20 to 25 minutes or until golden and smelling divine. Leave to cool slightly before devouring as a side with a salad, soup or just on their own as a stand alone treat.