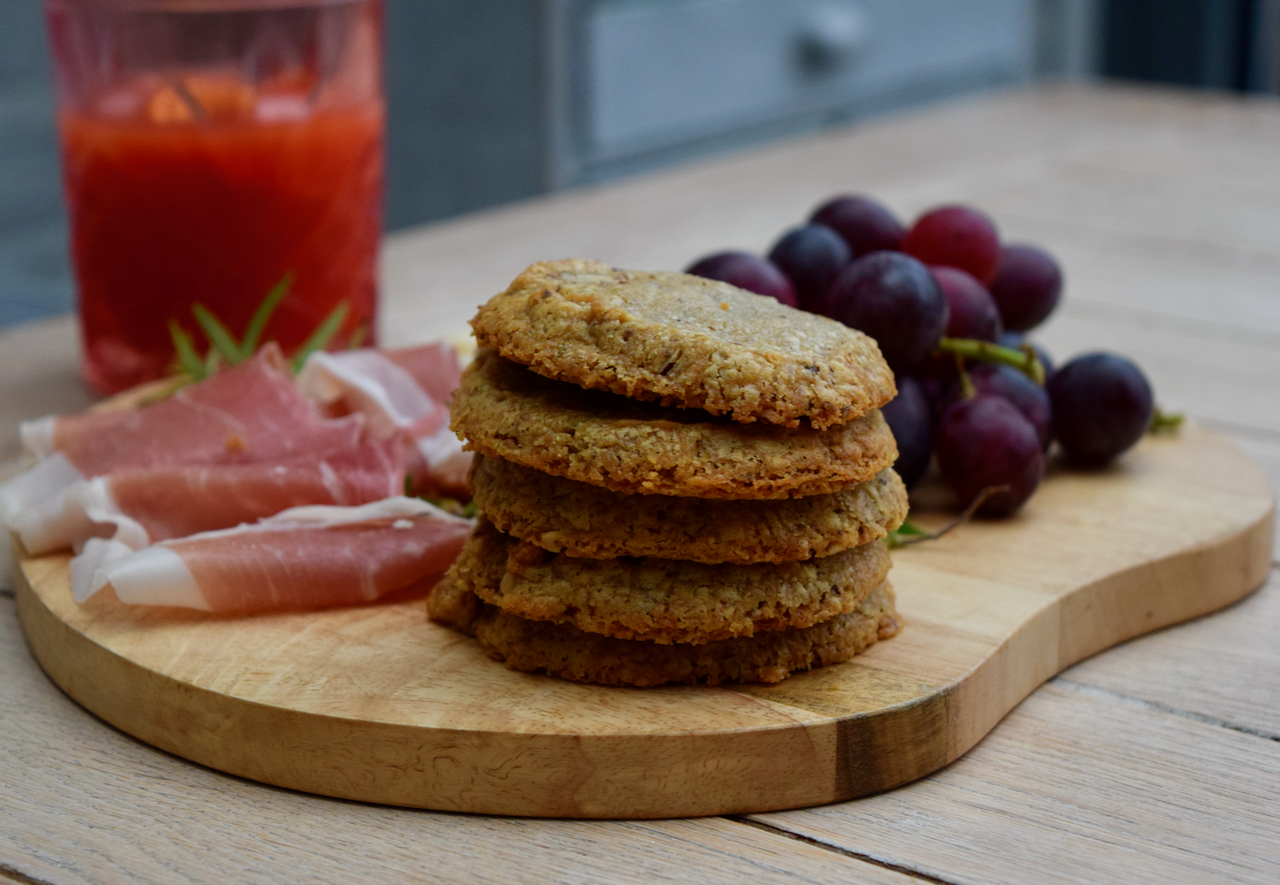 Stilton and Pecan Shortbread recipe
Well, the fun part's over and now all that's left of Christmas is the leftovers, and a lot of pine needles. And far too much chocolate. We have enough cheese to keep us going until next Christmas and instead of freezing all of it, I decided to make a batch of these Stilton and Pecan Shortbreads. Not only are they beyond tasty, you'll feel frugal and virtuous for rescuing your leftovers from the bin.
These savoury shortbreads are an absolute win. You can leave them to chill and bake or freeze the dough for such times when only a Stilton based biscuit will do. Don't feel you have to use Stilton and pecans for these, any semi soft cheese will do, likewise I imagine almonds or walnuts would work an absolute treat. The shortbreads are buttery, golden, crisp at the edges with a whiff of cheese and the crunch of a nut. I love them and will hold my hands up to being guilty of eating a vast amount of this batch. Well done you if you have more January based will power than me. A big thank you to Dinner with Julie for the recipe inspiration.
The house is back to normal, my waistband is straining and January's here with a vengeance. If you can prolong the festivities for one more meal, make it Stilton shortbread based. Festive looking cocktail, optional and now probably inappropriate.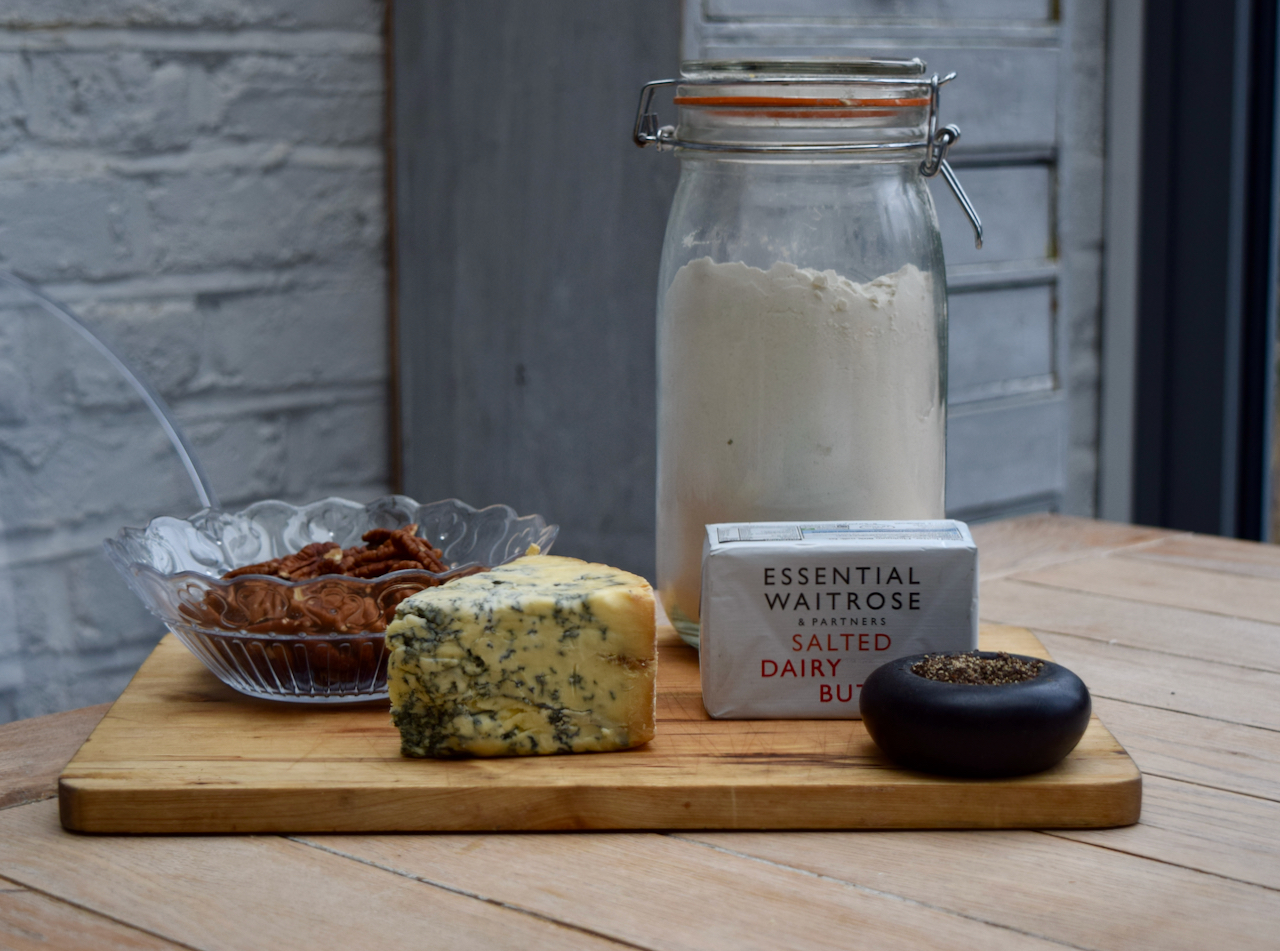 Only 4 ingredients, if you don't include a pinch of pepper, for cheesy, nutty biscuit heaven. Any bits and bobs of not too hard cheese, I imagine blue or otherwise, would be super in these little nibbles. Likewise the nuts, any festive spares, walnuts, almonds, should work here too. And they're simple and effortless, which is amazing, because I've spent more than enough time in the kitchen recently.
Make a start by lining two large baking sheets. Don't pre heat the oven yet, as the dough will be chilling for a couple of hours. I used my food processor to chop my pecans, but you can do this by hand. Think rubble, not dust.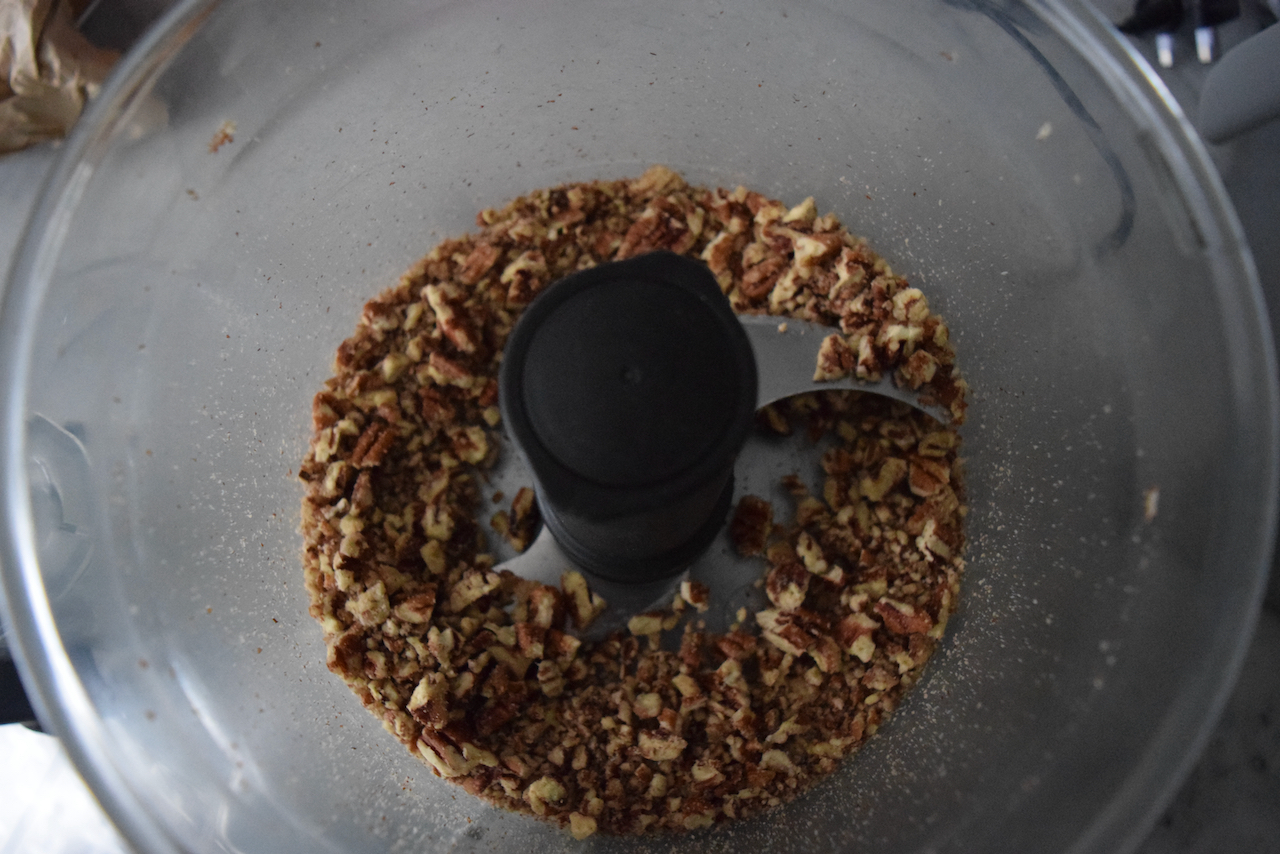 Tip the nuts into a bowl for later. In the food processor, stand mixer or large bowl with a hand mixer or spoon, beat the soft butter and Stilton until well combined. Don't worry about a few lumps at this stage.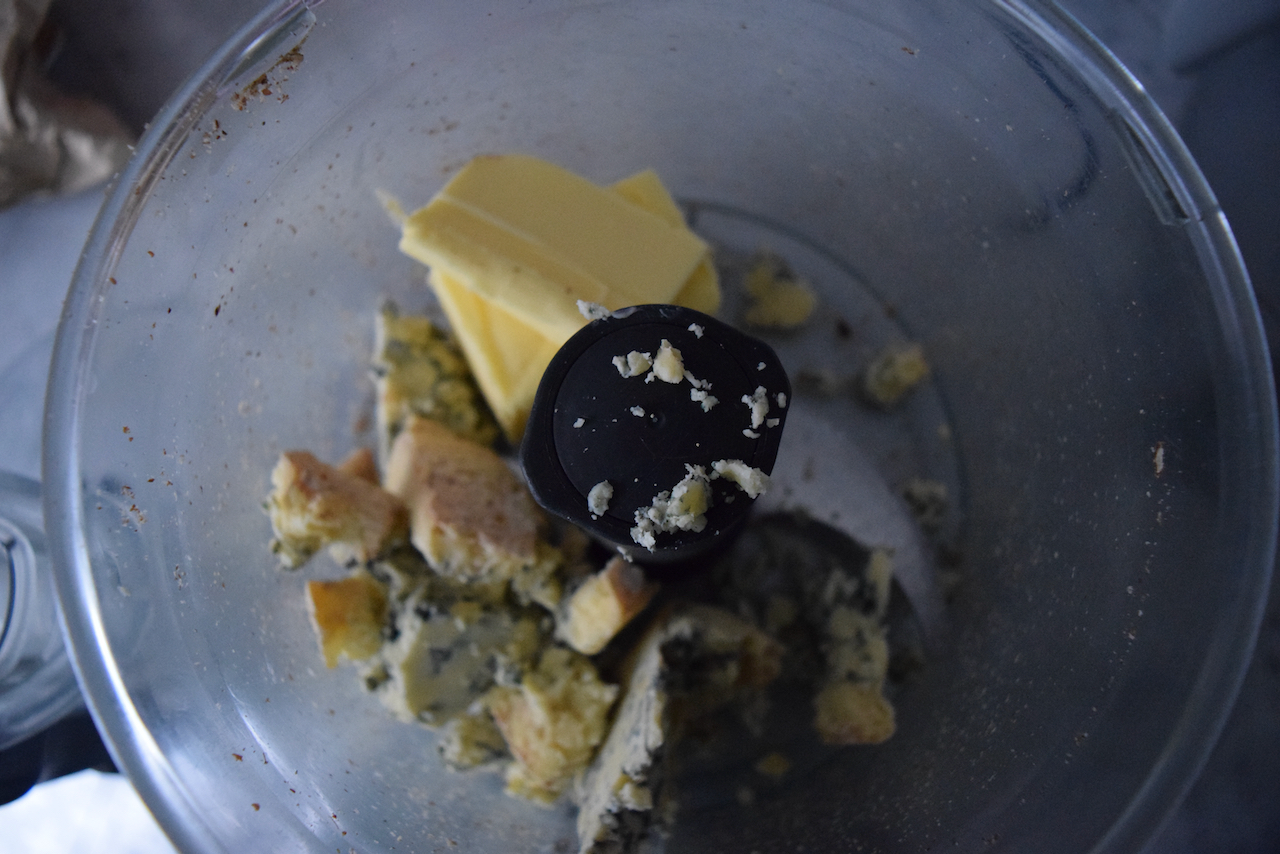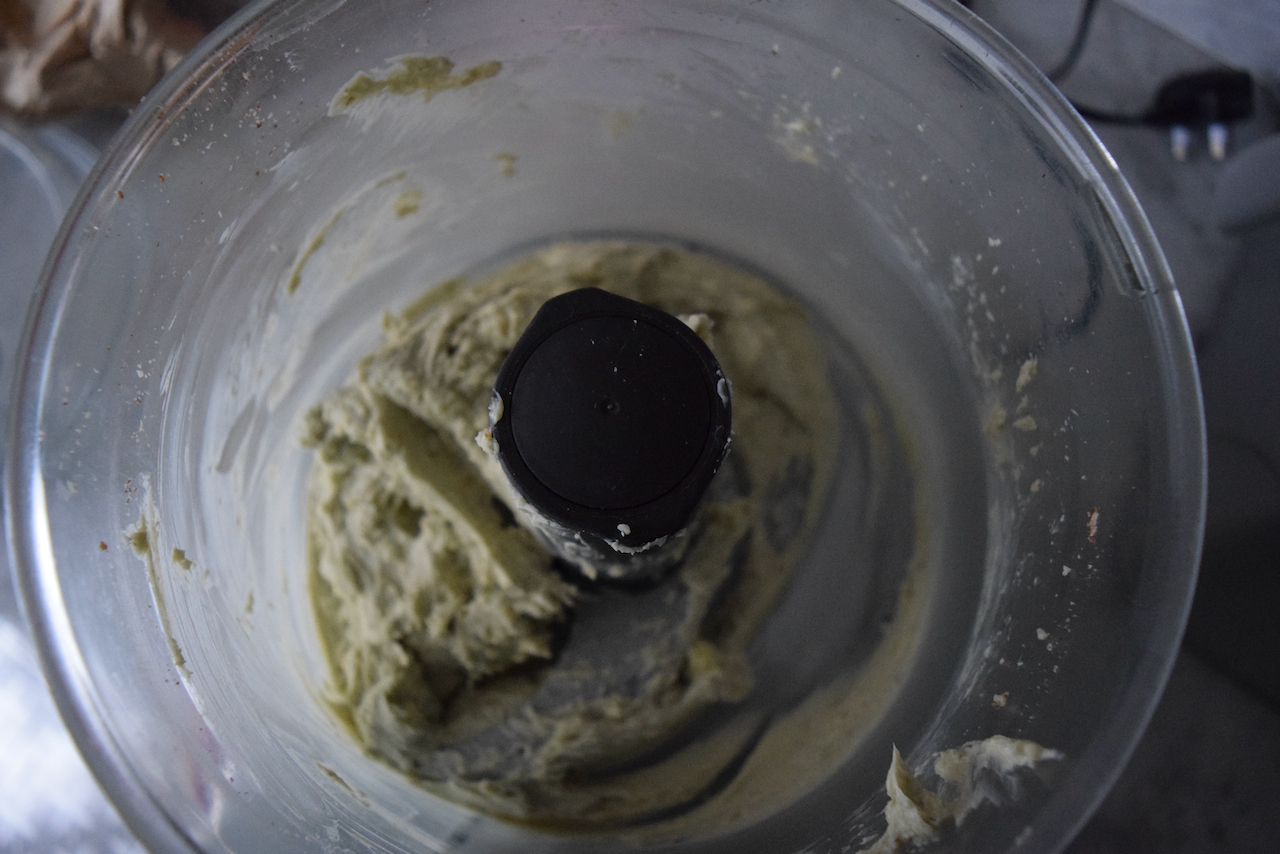 Mix in the flour and pinch of pepper until you have a soft dough.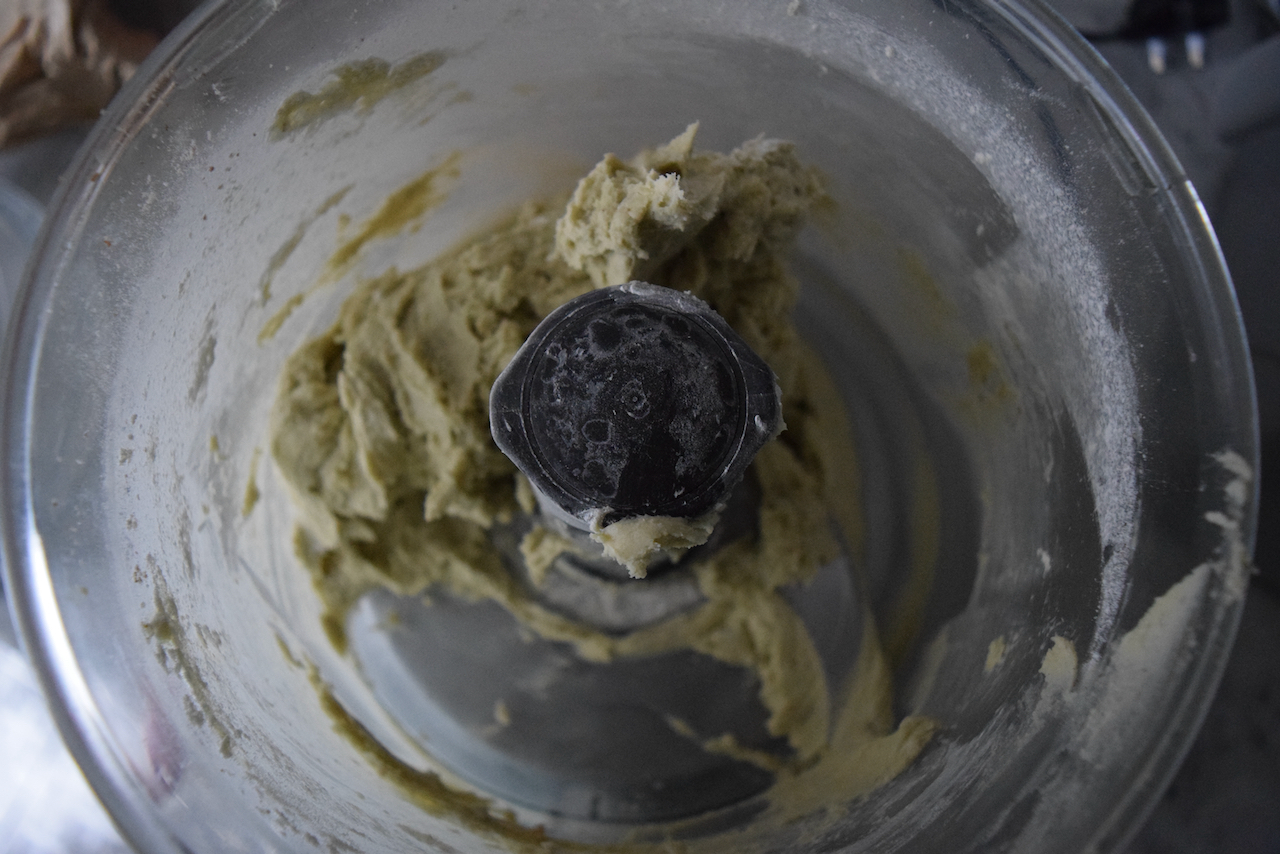 Finally fold in the chopped pecans, or other leftover nuts, then tip out onto a large sheet of cling film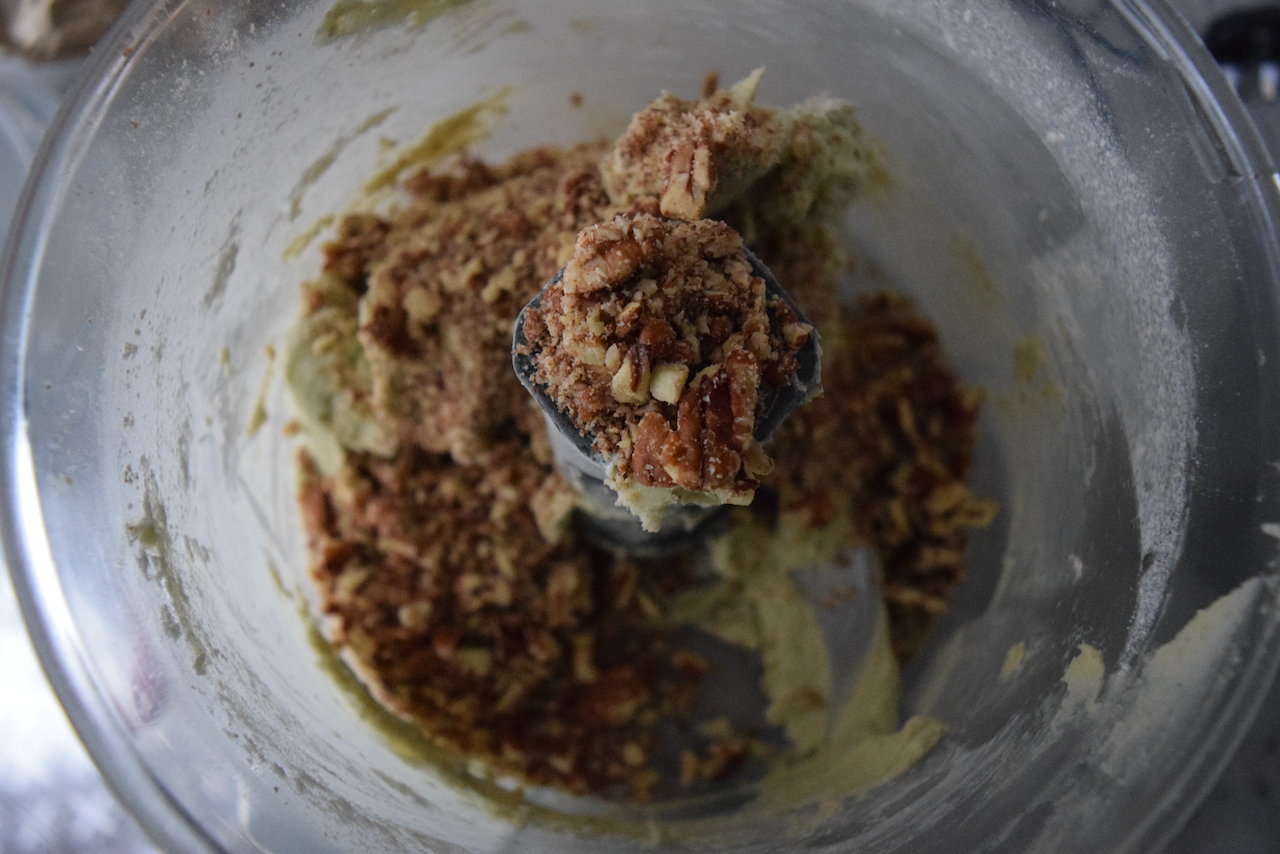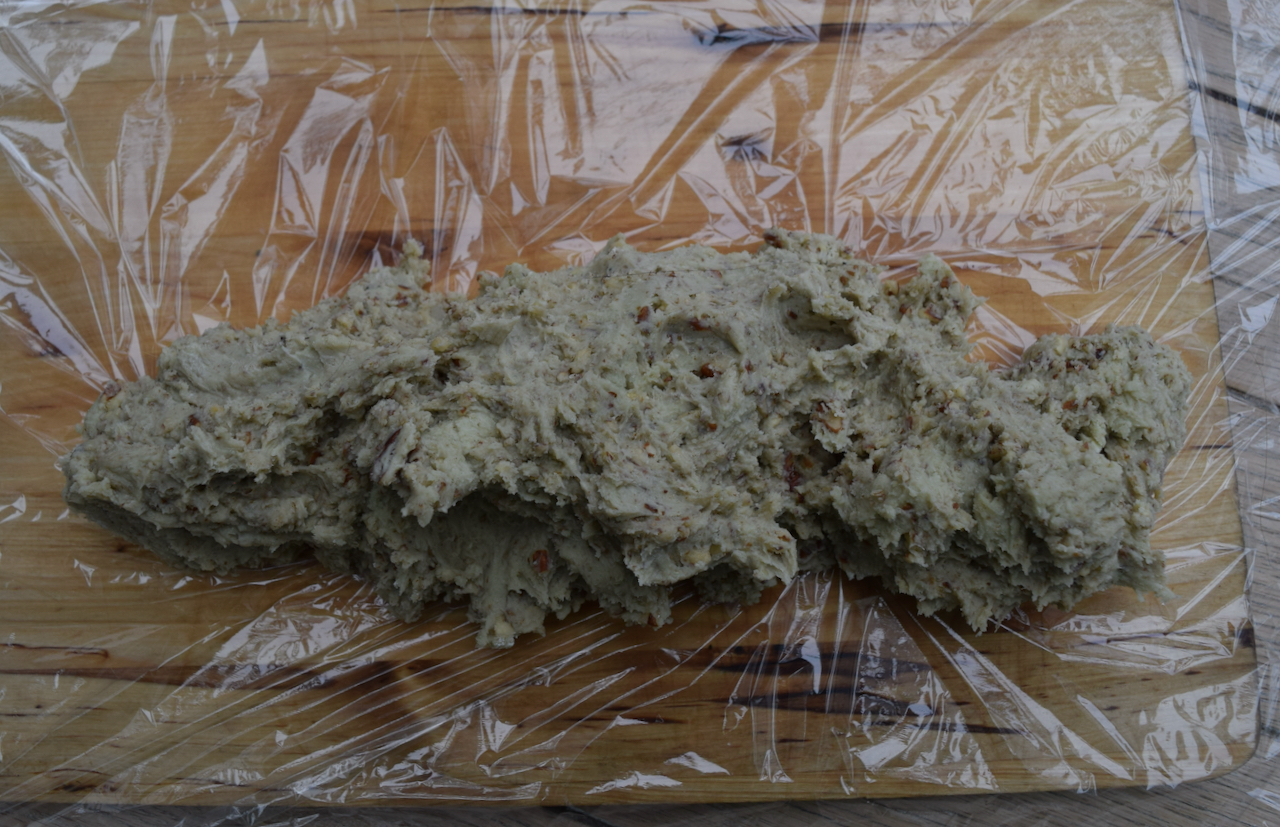 Roll the dough into a large sausage and twist the ends of the cling film to seal. Then pop into the fridge until firm. This will take a couple of hours but you could speed things up by putting it in the freezer.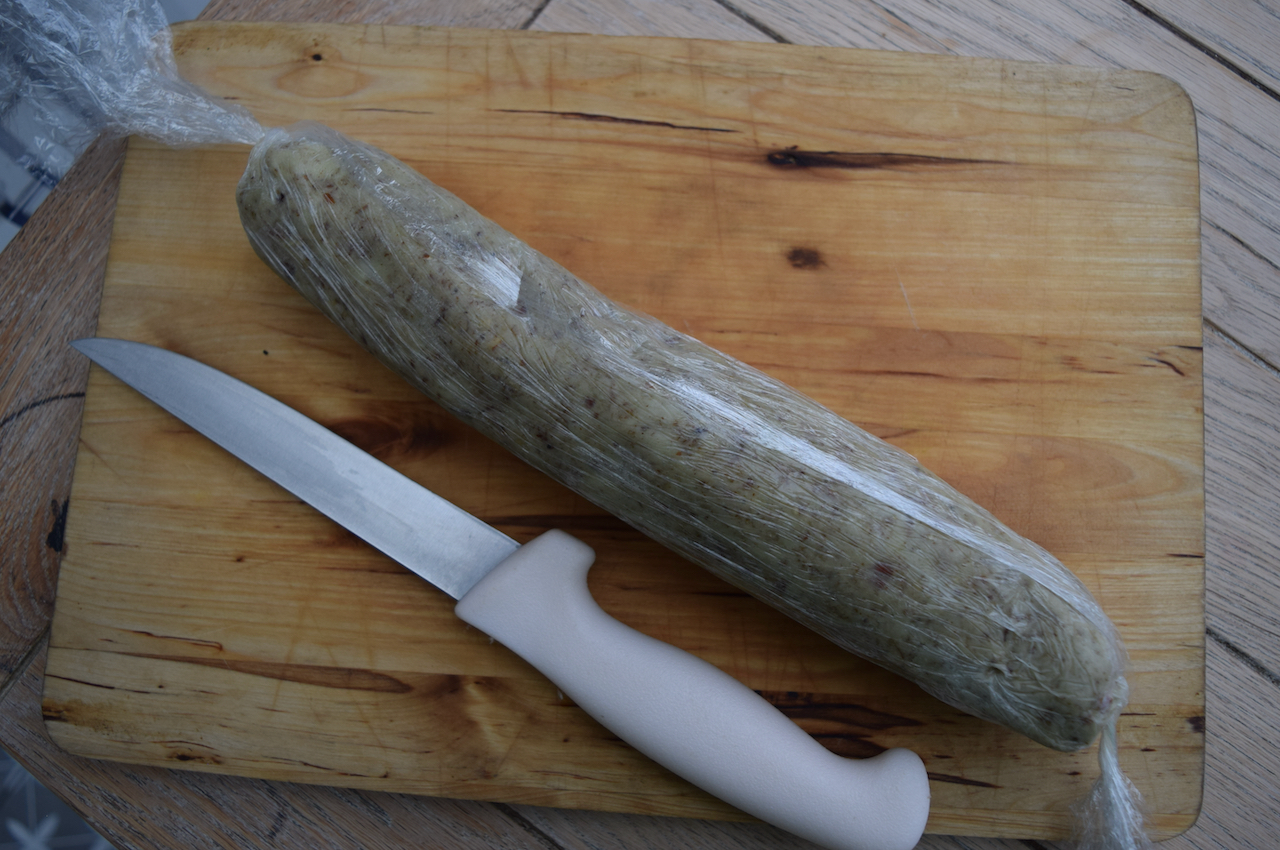 Once the dough is firm, remove the cling film and slice into rounds the thickness of a pound coin. I only used half of mine and popped the other half of the dough into the freezer for another day.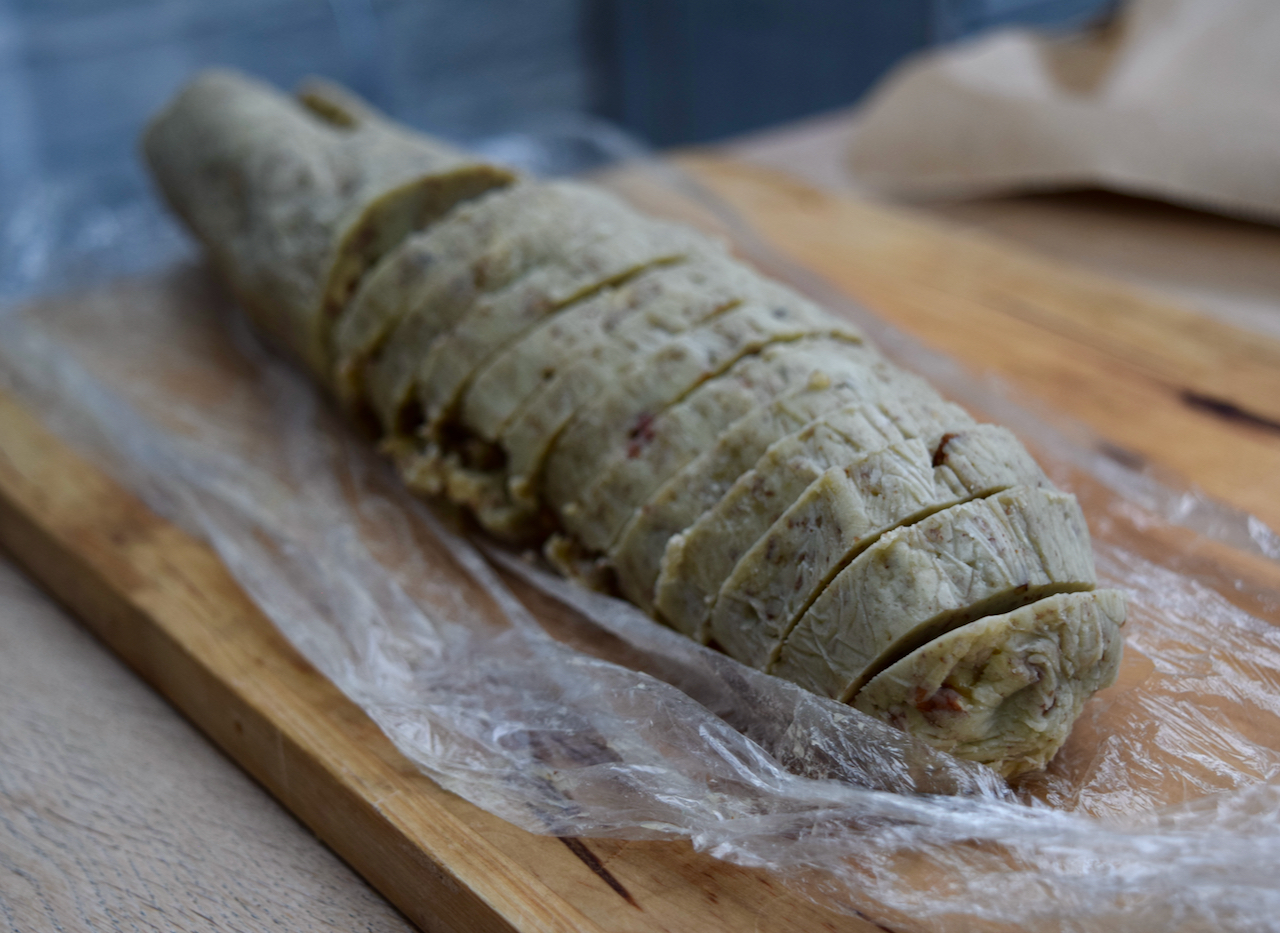 Place the rounds on your lined baking sheets and bake for 10 to 12 minutes or until golden, smelling so good and just crisping at the edges.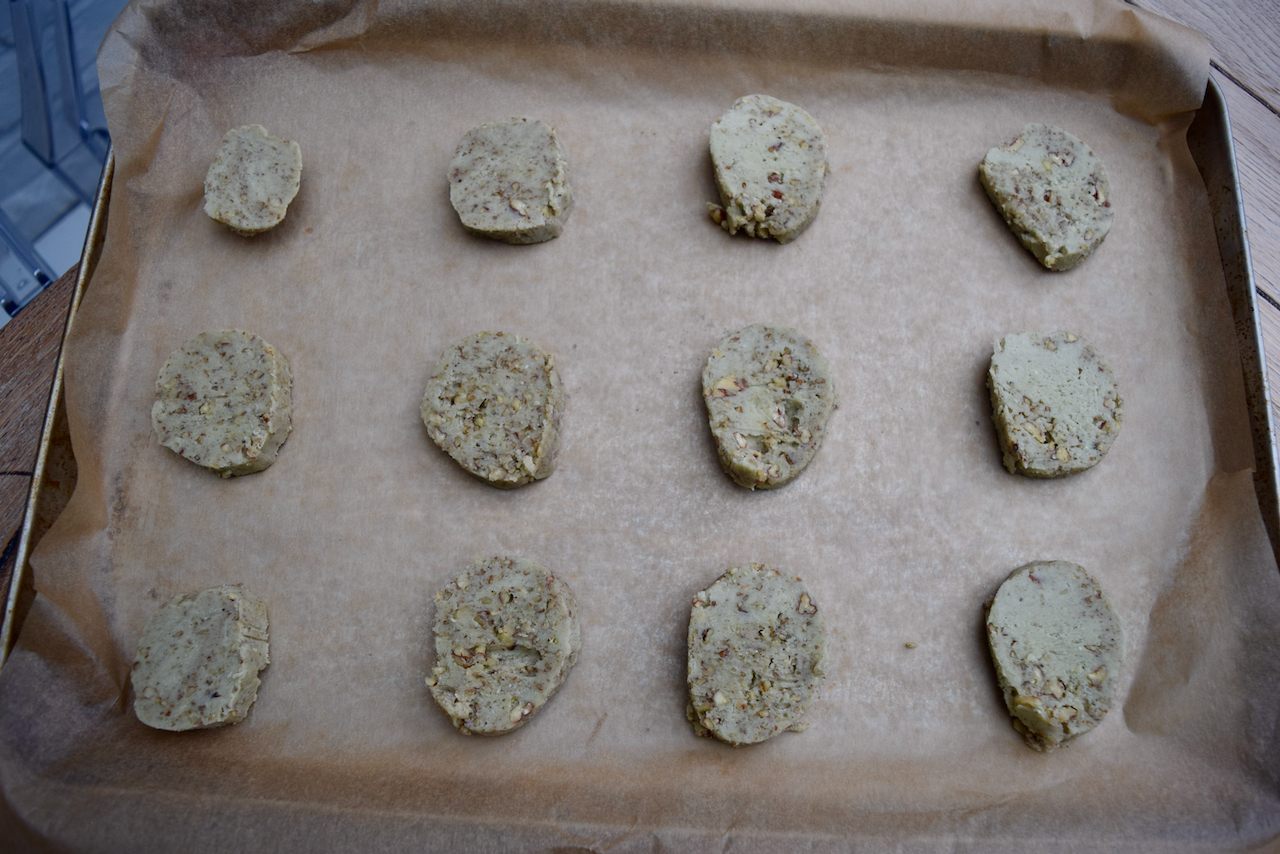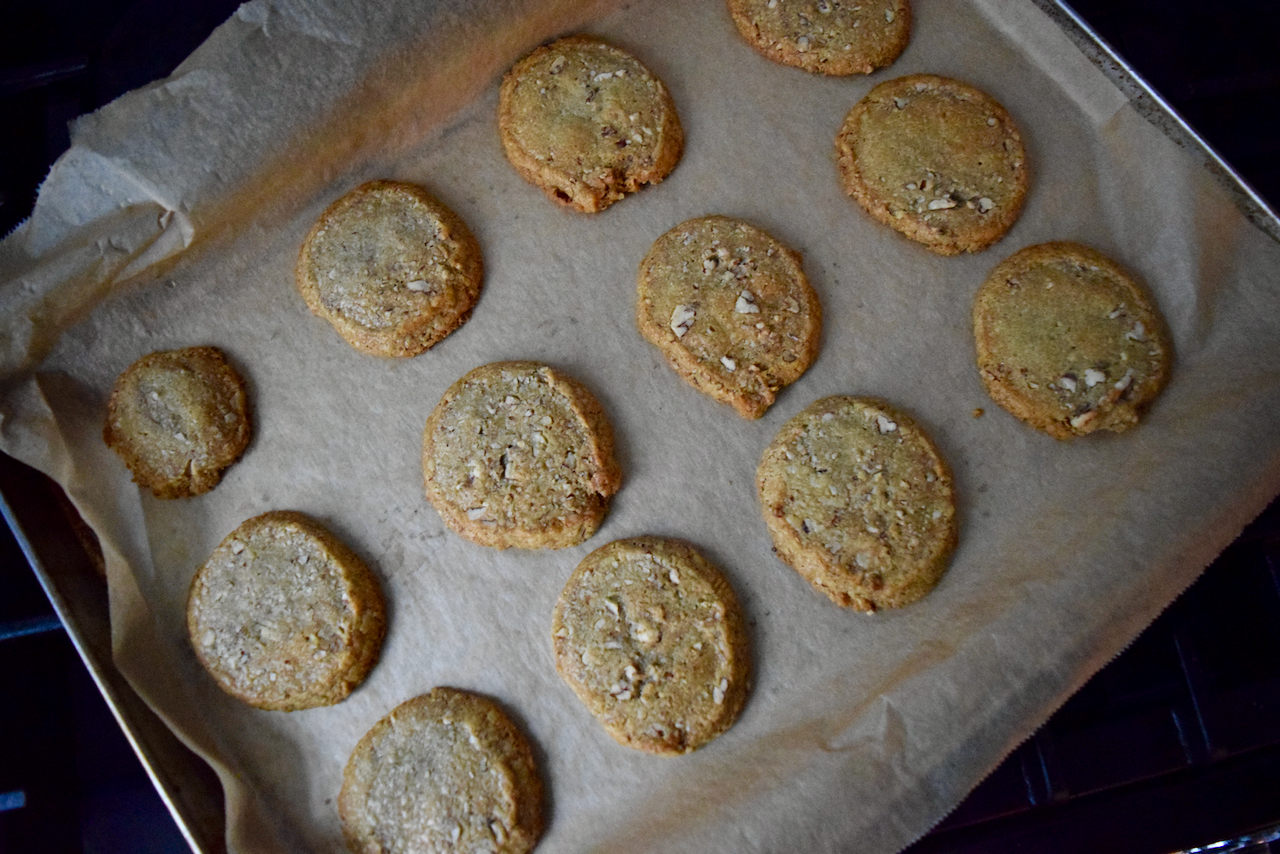 If you can bear to, leave the shortbreads to cool on the baking sheets. Devour on their own, or make them a feature on your leftover festive cheese cheeseboard.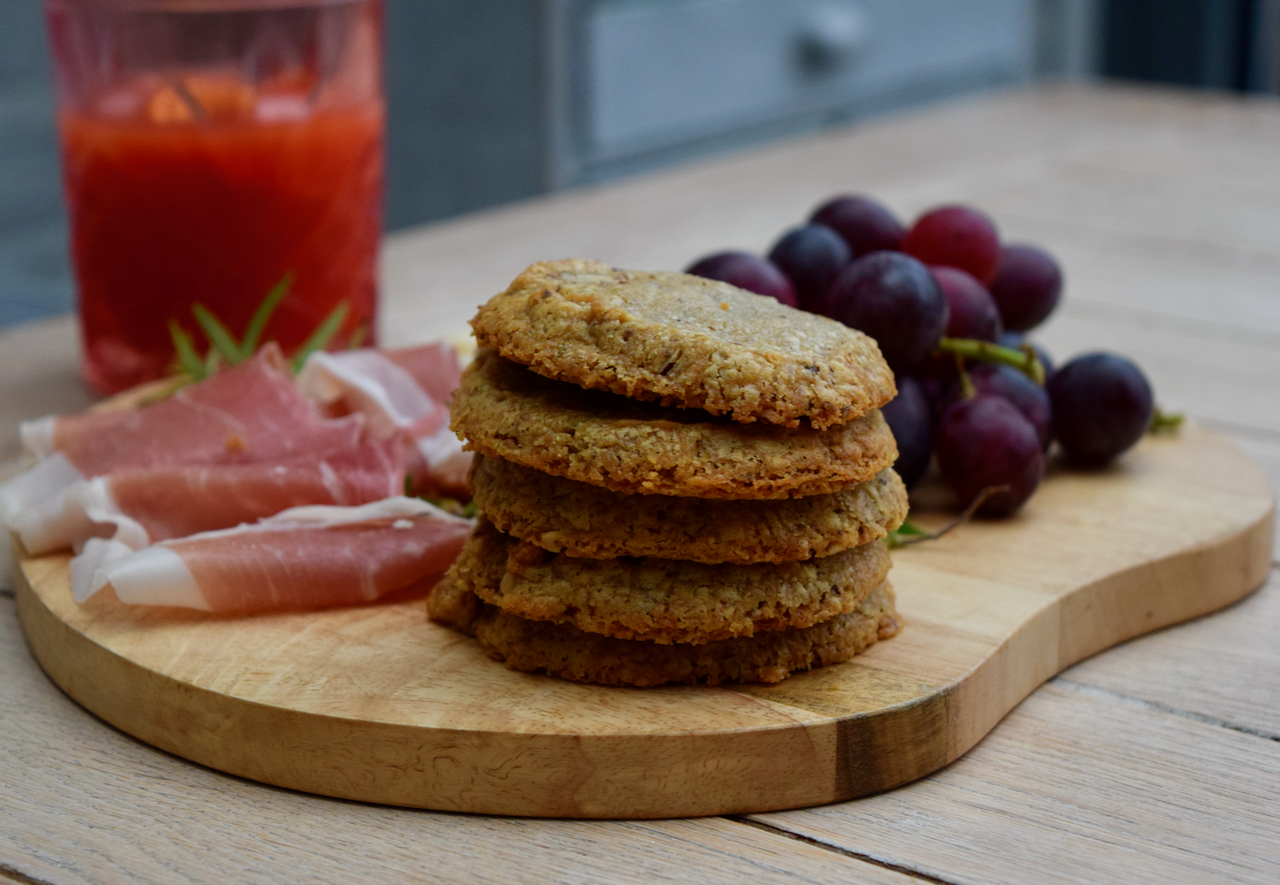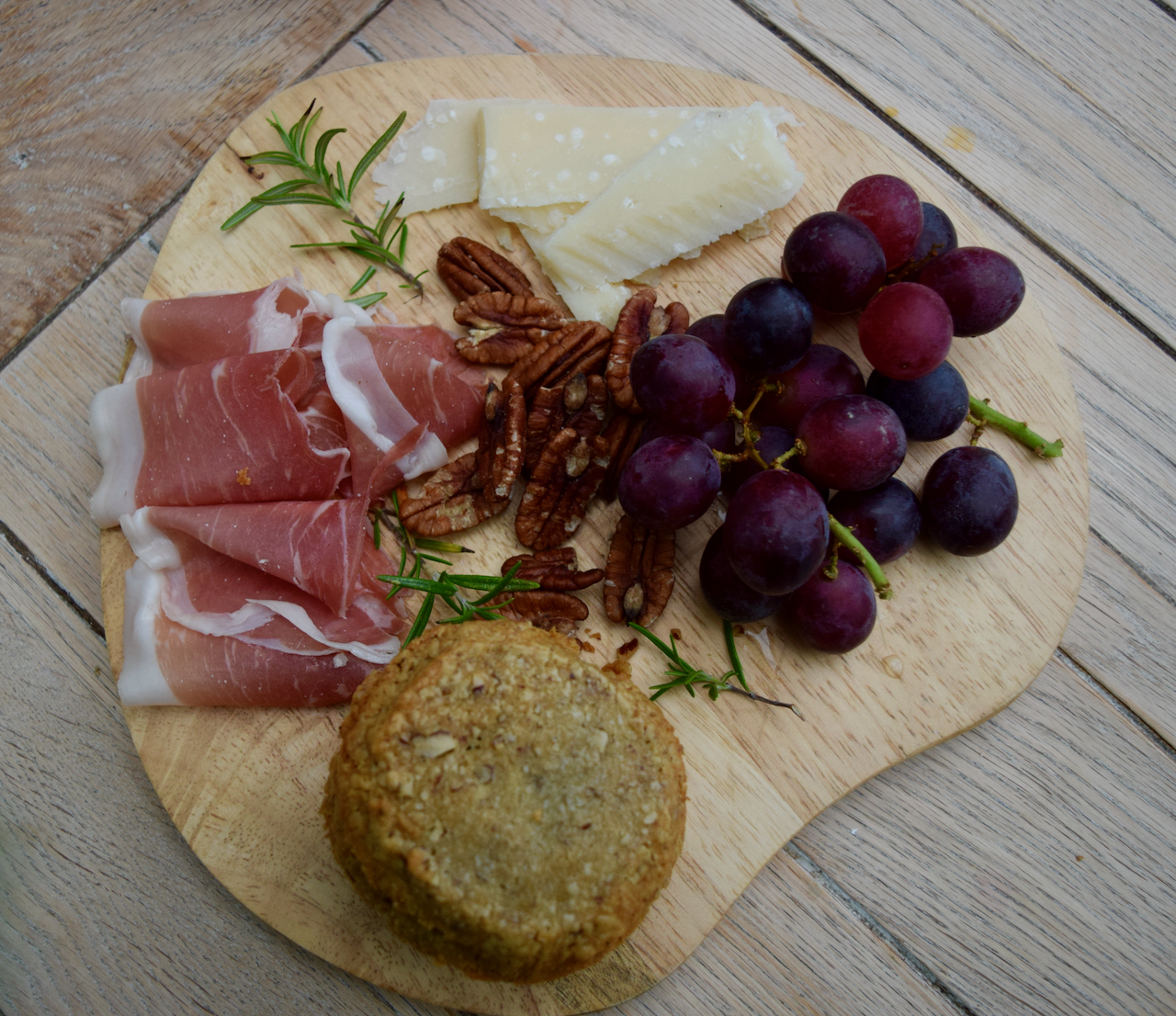 I'm happy to see the back of Christmas, with all its Omicron based dramas. But I'm never ready to say goodbye to the cheeseboard and these little biscuits will keep you going well into January.
Lucy x
Stilton and Pecan Shortbread recipe
Makes around 24 biscuits
You will need a food processor or stand mixer or a bowl and a wooden spoon for this
115g soft butter
125g Stilton, or other blue cheese
120g plain flour
Pinch of black pepper
65g pecans, finely chopped, or give them a quick process in your food processor or chopper
Line two large baking sheets with greaseproof paper and get ready to pre heat your oven to 160 degrees fan assisted once the dough has chilled.
In a food processor or stand mixer beat the soft butter and blue cheese together until combined, but it doesn't have to be too smooth. Fold in the flour and pepper until you have a soft dough. Add the chopped pecans and mix until well combined. Scrape the dough onto a large sheet of cling film and roll it into a long sausage shape, twisting the ends of the cling to seal.
Chill in the fridge for an hour or so to firm up, or at this point you could freeze until needed. If cooking now, once the dough is firm, remove the cling film and slice the dough into rounds, about the thickness of a pound coin. Place the rounds onto a baking sheet and bake for 10 to 12 minutes until just golden and firm at the edges.
Leave to cool on the baking sheet. Devour whilst still warm, or serve on a cheese board with the rest of your leftover cheese, hams, dates, grapes.
If you freeze the dough, it can be kept for at least 3 months, and defrosted and sliced for baking in the future.