Breakfast Bran Muffins Recipe
Breakfast, the most important meal of the day. To me, they're all important, but apparently breakfast trumps any other meal. I am not sure I wholeheartedly agree, as I am sure I have mentioned before, as an ex-smoker, breakfast was no more than a fag and a sweet tea. However, I am a reformed *grumpy* character now and find breakfast inspiration slightly thin on the ground. I have been eating oat bran porridge all winter but am now craving something quick, portable and delicious during the busy summer months. Step up to the breakfast buffet my Breakfast Bran Muffins.
I have to say, I am currently borderline Bran Flakes dependent. There is something strangely addictive about this cereal, I suspect it may because it's quite sweet, but it's also fibre rich and super filling. I have incorporated these flakes into my Breakfast Bran Muffins along with my favourite dried cranberries and a handful of seeds. Feel free to pick and choose the add ins of your choice, however, these could be raisins, dates, apricots, blueberries and chopped nuts could replace the seeds if you'd prefer.
These muffins are so filling and full of flavour, I should know, I did an experiment to see just how filling they are. I ate one at around 10am, my usual breakfast time, and it filled me up until at least 1pm. A minor bloody miracle with my voracious appetite, I can tell you. These make a great portable breakfast option and you can freeze a batch, whipping one out of the freezer as and when needed. You can even pack your children off to school with one, if they are anything like mine, who announce they've not had breakfast as they put their coats on to leave the house.
My Breakfast Bran Muffins are a bastardised version of dear Martha Stewart's muffins, thanking her for the inspiration. Push aside the dull wintery bowl of porridge and welcome into your life these tasty, baked morning treats. They make a more than delicious change from the norm.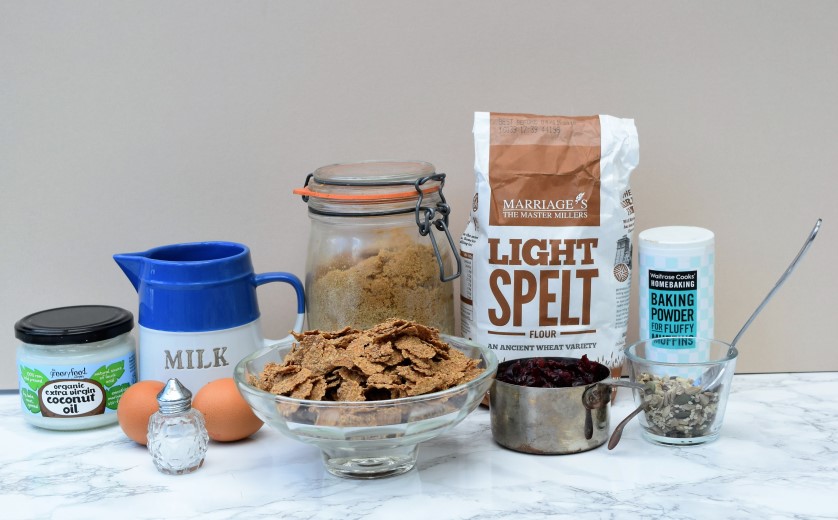 Nothing terribly challenging here, and all super delicious. Apart from the vanilla extract, I think I remembered everything too, so well done me. I used coconut oil because it has health benefits, allegedly, and a wonderful flavour, but go with vegetable oil if you'd prefer.
Make a start by pre heating the oven to 170 degrees fan assisted and lining or buttering your muffin tin. Next, soak the delicious Bran Flakes. I had to stop myself just settling down with a spoon and eating these straight from the bowl. Pour them into a bowl then add the milk and allow to soften for 10 minutes or so.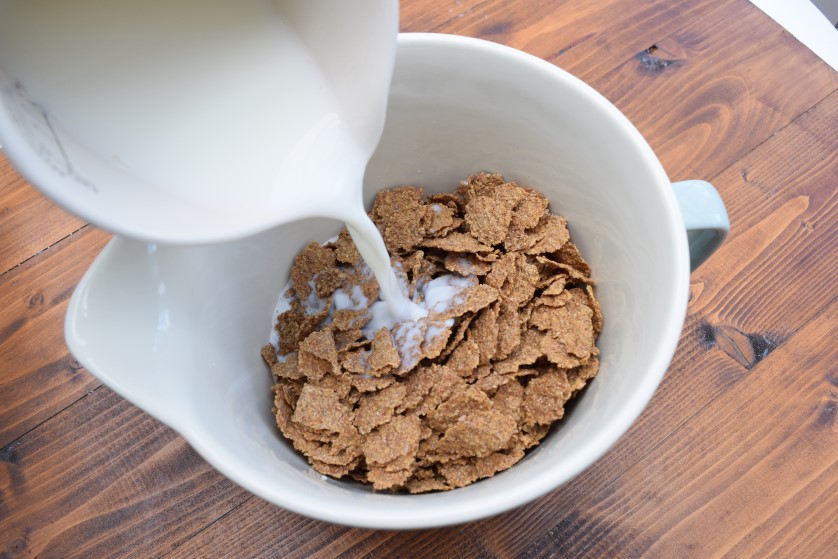 While these are soaking, weigh out your dry ingredients. Into a small bowl add the flour or flours, baking powder and salt.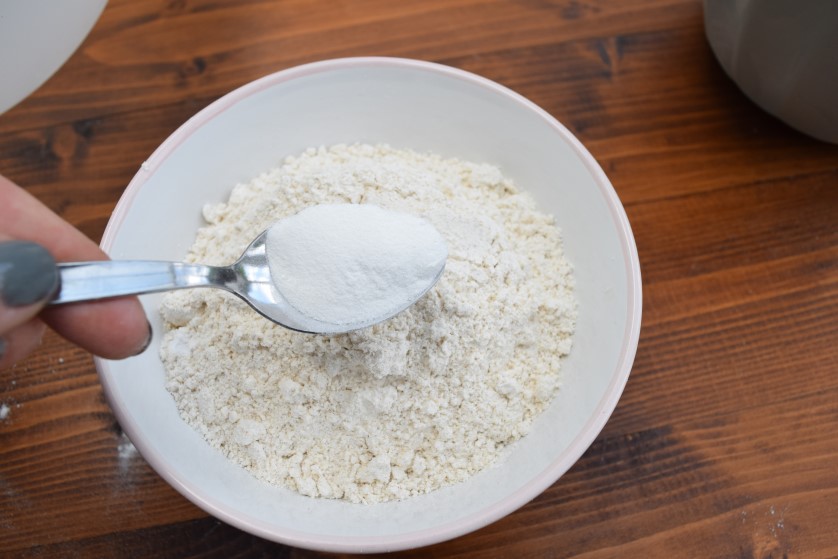 Pop this to one side while you measure out the oil. I used coconut oil so had to warm it in the microwave first to liquify it.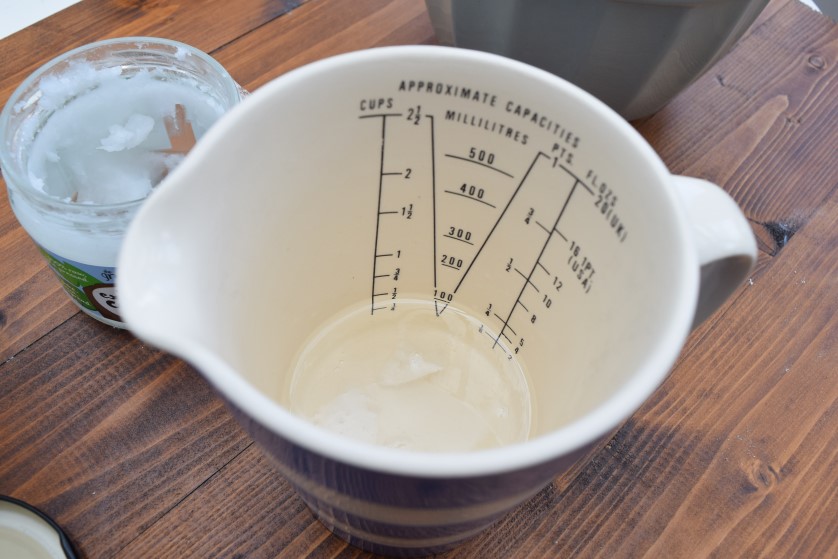 Once the cereal soaking time is up, and if you haven't eaten them all, stir the eggs into the bran flakes along with the vanilla, brown sugar and coconut oil.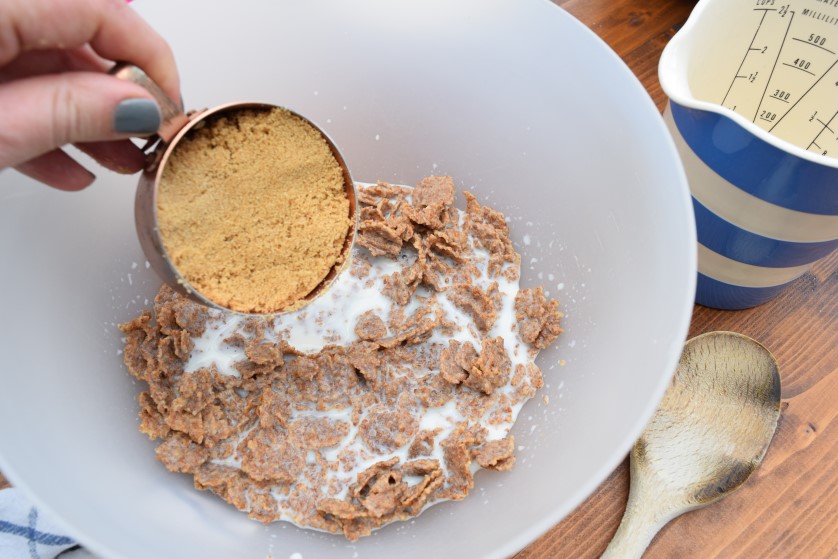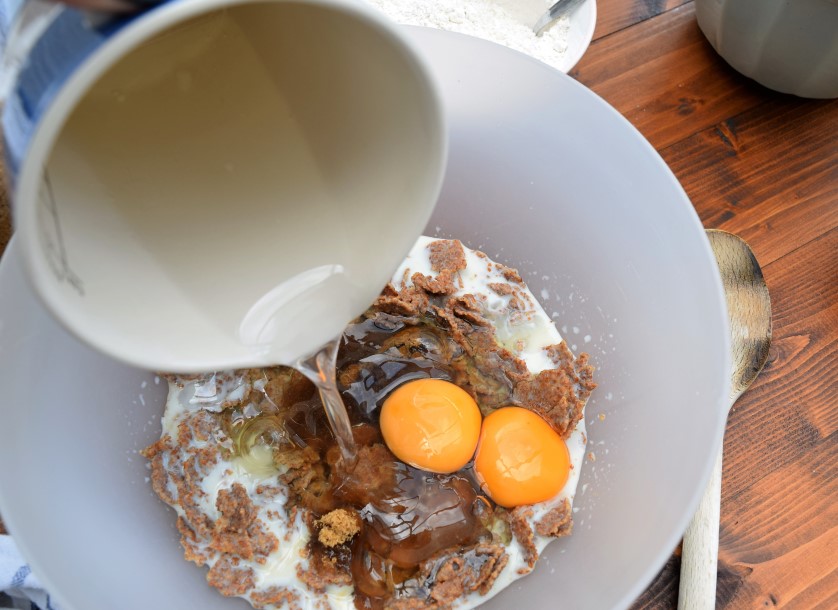 Next tip in the flour mixture, dried fruit and seeds and give the whole lot a good stir, but don't over mix, you don't want muffins you could lag a loft with.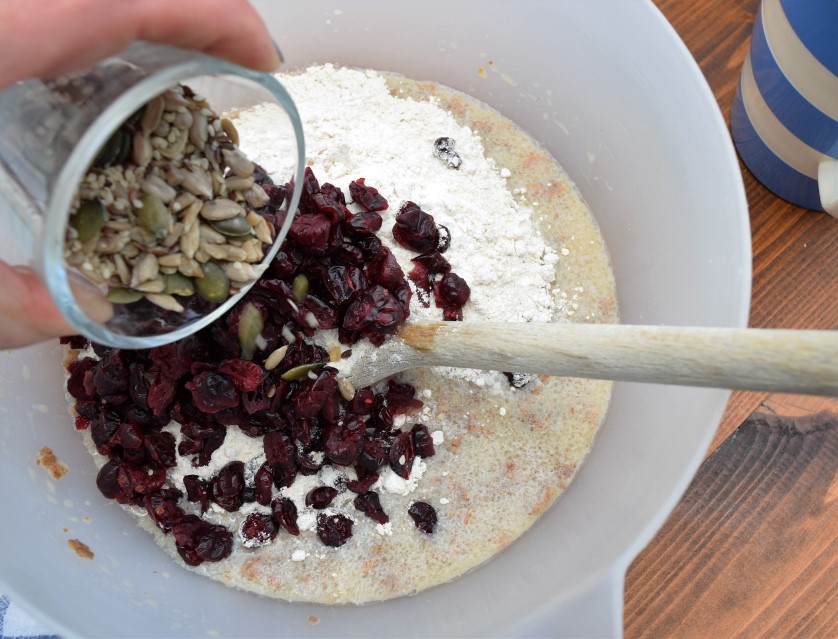 Fill each muffin paper three quarters of the way up then put into your hot oven for 20 to 25 minutes. They will be perfectly cooked when golden brown and a skewer comes out clean when poked in the middle.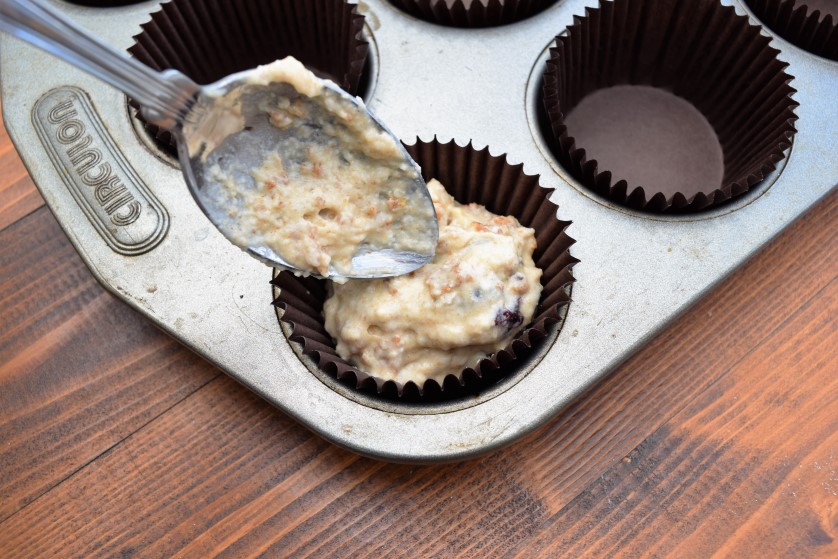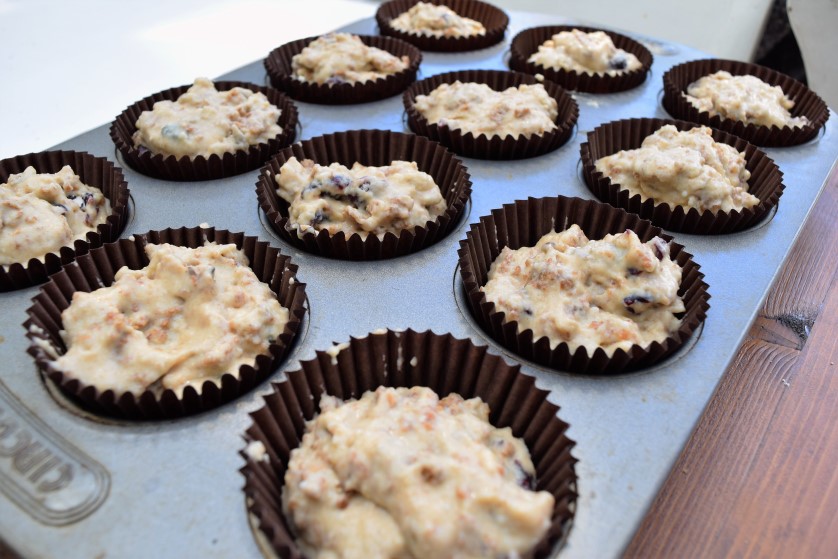 Perhaps try not to be as sloppy as me, precision is not my forte.
When the cooking time is up, take the muffins out of the oven and leave to cool in the sunshine if you can find any.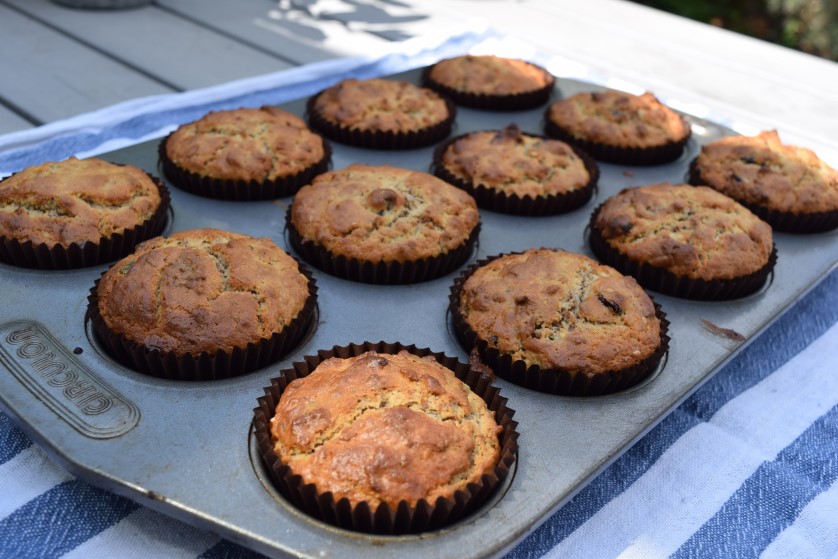 These can be enjoyed warm from the oven or bag them up and freeze to enjoy on a daily basis.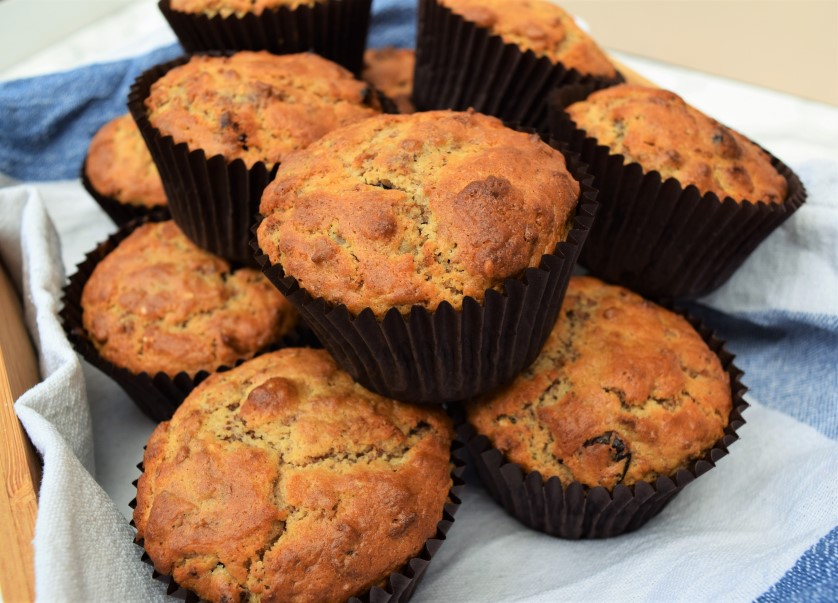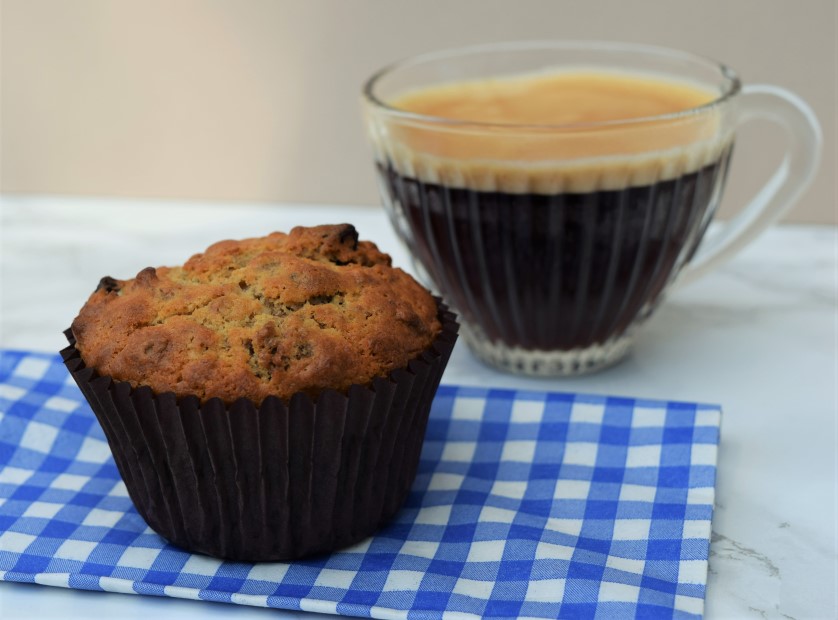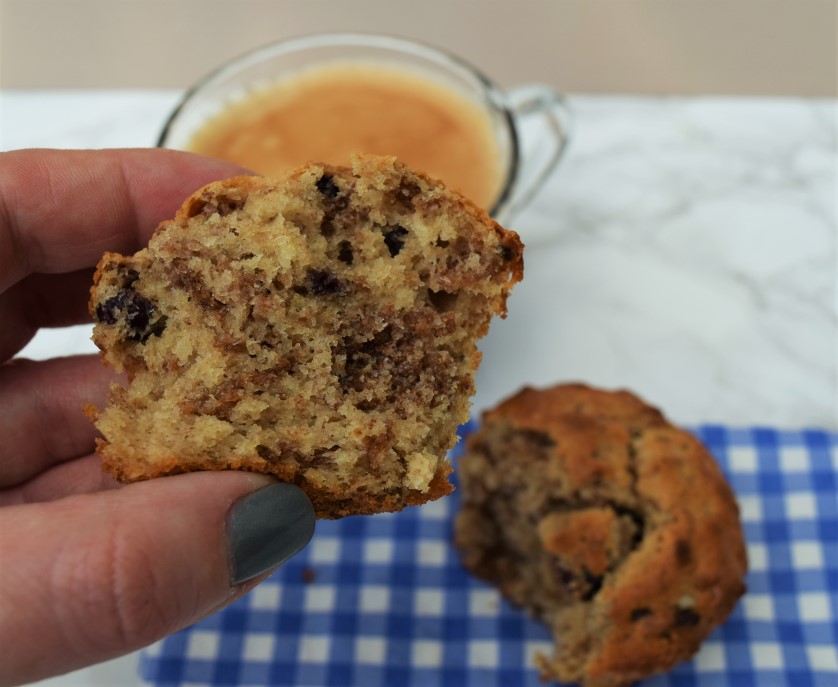 These morning glories are full of such wonderful ingredients, they have more than a whiff of health and a nod towards goodness. What a scrumptious start to the day these are. Let's face it, my rather fly-by-the-seat-of-my-pants start to the day needs all the help it can get. A very good morning to you all.
Lucy x
Breakfast Bran Muffins Recipe
Makes 12
You will need a large bowl and a lined, 12 hole muffin tin
110g bran flakes
360ml milk, any full fat, semi skimmed, skimmed, almond
240g flour, I used white spelt but wholemeal or plain white is fine, or a mixture of the two
4 teaspoons baking powder
1/2 teaspoon salt
2 eggs
1 teaspoon vanilla extract
125ml coconut oil, warmed to liquify, or vegetable oil if you would prefer
100g soft brown sugar
100g Craisins, raisins, chopped apricots, dates, you decide
3 tablespoons mixed seeds or chopped nuts
Pre heat your oven to 170 degrees fan assisted and line your 12 hole muffin tin with paper cases, or butter them well.
In a large bowl measure in the bran flakes and pour on the milk. Stir then leave to soften for 10 minutes. In a small bowl measure out the flour, baking powder and salt then pop to one side.
Once the bran flakes soaking time is up, beat in the eggs, vanilla and brown sugar. Pour the flour mixture, along with the dried fruit of your choice, seeds or nuts, into the bran flake mixture and stir well, but not too well as you don't want the muffins to be tough. Spoon the mixture into the muffin cases to around 3/4's full then put in the oven for 20 to 25 minutes. They are cooked when the tops are golden and a skewer comes out clean when poked in the middle. Allow to cool before tucking in. These keep well in a tin for 3 to 4 days or freeze, well wrapped, and defrost before eating.