Chocolate Orange Smoothie Recipe
I was lucky enough to spend a few days in New York last week. I went with a lovely friend of mine and we laughed for 4 whole days. Along with the laughter went plenty of Aperol Spritz's, a lot of pancakes and maple syrup and the largest Veal Parmigiana I have ever seen. Suffice to say, my summer body, or any body for that fact, is not quite what I'd hoped it would be at the start of May. It's time for me to pull myself together and to start considering what I put in my mouth. This Chocolate Orange Smoothie is just what I should be eating/drinking, and I can say hand on heart, I am happy to.
There is a secret ingredient in this Chocolate Orange Smoothie. It's half an avocado. I know, it doesn't sound quite right does it? But trust me on this, you will never even know it's there. I have always resisted using avocado in anything other than in an on toast/vinaigrette type scenario. But I caved on this smoothie and I'm so glad I did. It adds a creaminess which works so well with the chocolate and orange flavours and makes the smoothie super filling and satisfying. I have even discovered Ocado sell frozen avo too, which stops that awful situation when you have 3 overripe ones ready to eat all at the same time. Breakfast can be so dull, especially if you're trying to be good, but this smoothie is anything but boring. It has zing, sweetness and doesn't taste at all healthy, which, for me, is a huge selling point.
This tastes so good it's more like dessert than breakfast. And it doesn't come with a side of crispy bacon, hash browns or two fried eggs.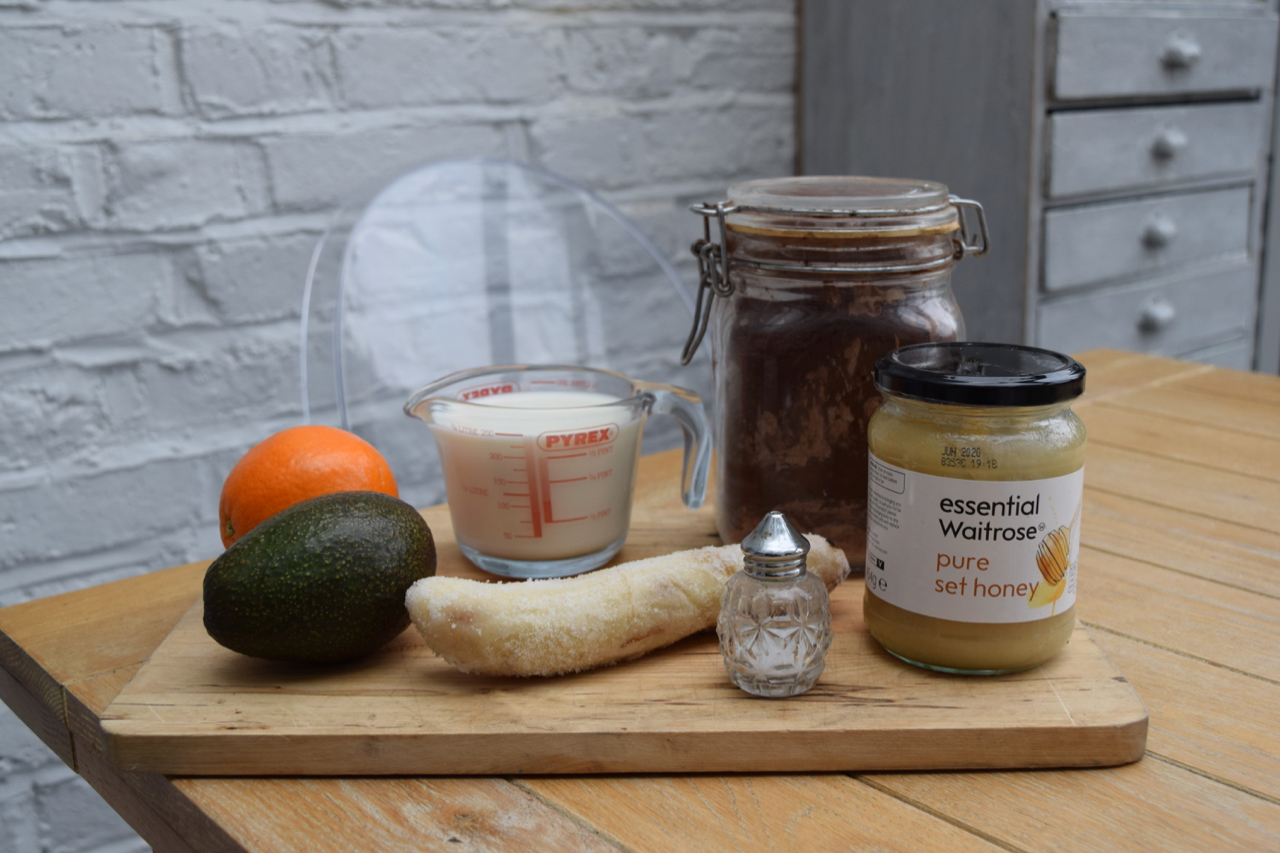 This doesn't scream delicious to look at, but believe me when I say, it bloody well is. I have a freezer full of frozen bananas, so I was thrilled to use one up in this recipe. But freezing them is such a great way to reduce waste and utilise brown bananas.
This is so simple, it's embarrassing. Take your blender or NutriBullet and add all the ingredients. Avocado, banana, milk, honey, orange zest, cocoa and salt. I used just shy of a teaspoon of honey, but add more if you have a particularly sweet tooth.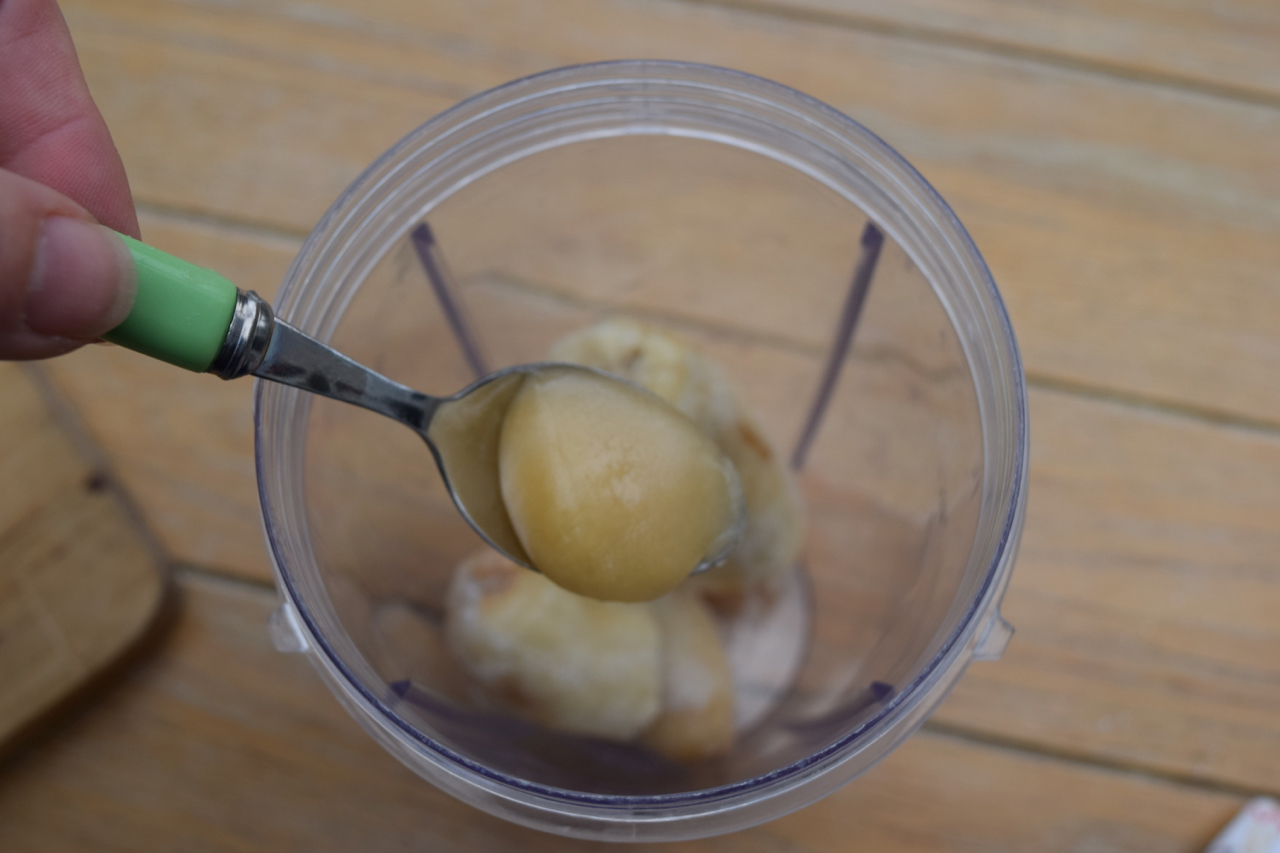 Add a scoop of ice to make sure it's super chilled.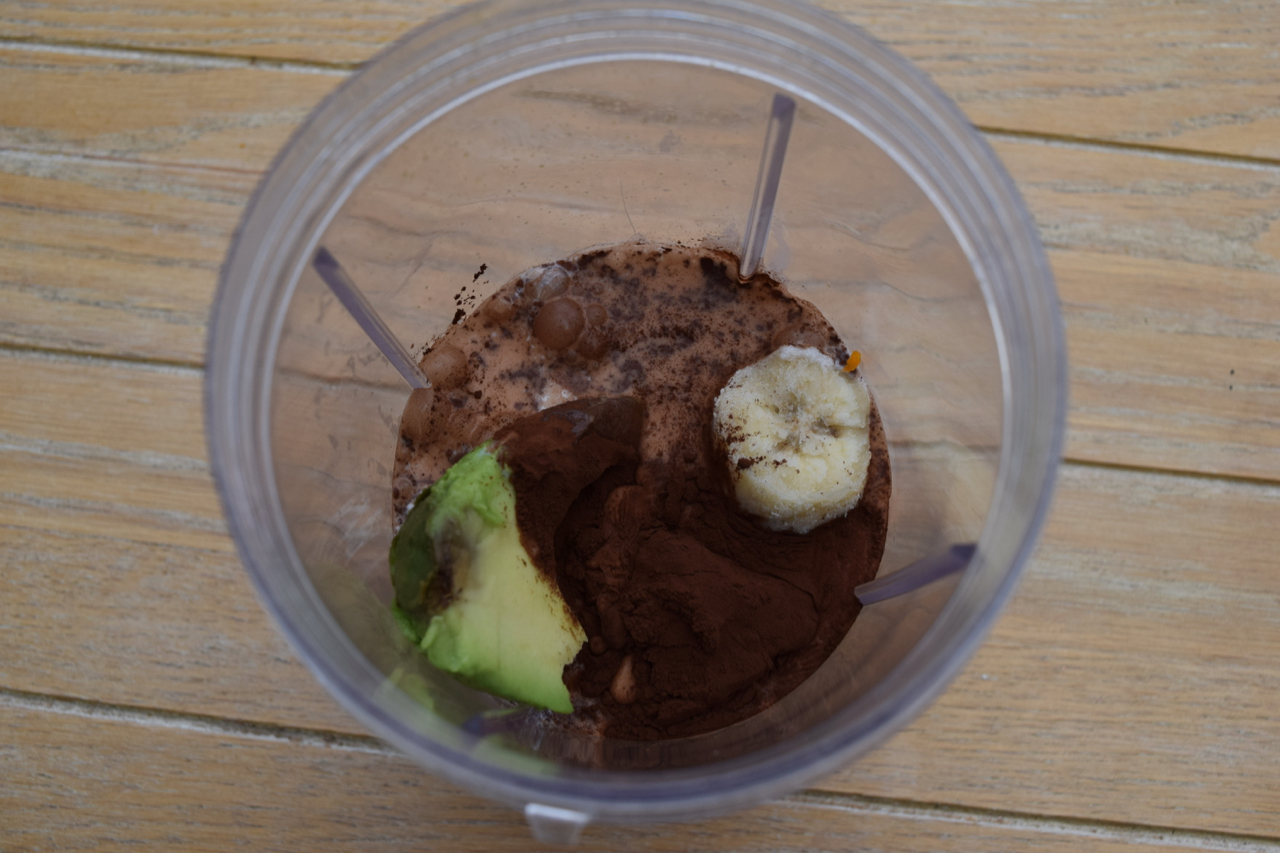 Now all you have to do is blend or process until your smoothie is, well, smooth.
This does actually look like a chocolate thick shake, and I promise you, you will not know there's avocado in there. Pour into a lovely big glass.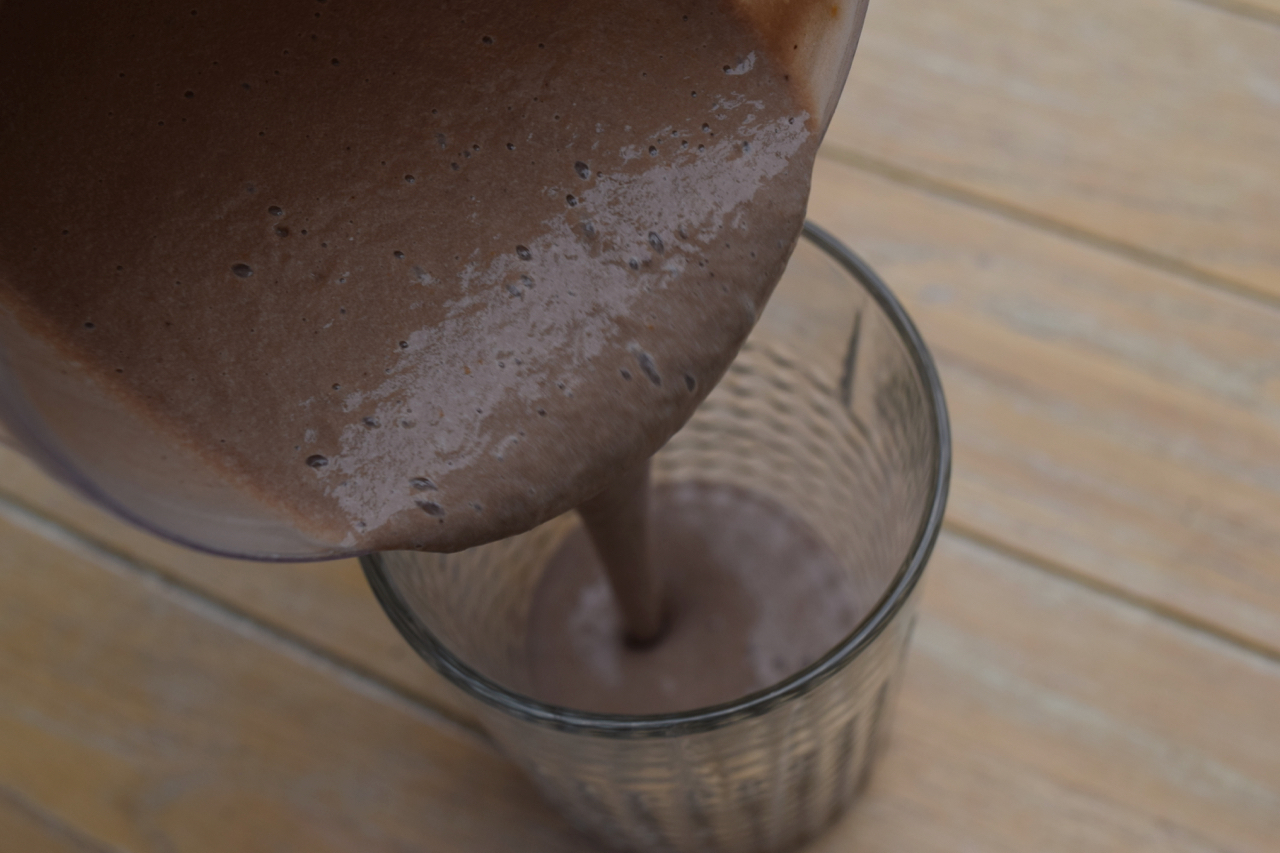 Enjoy this wonderful, thick, chocolatey smoothie with some seeds, a granola bar or three rounds of Marmite toast.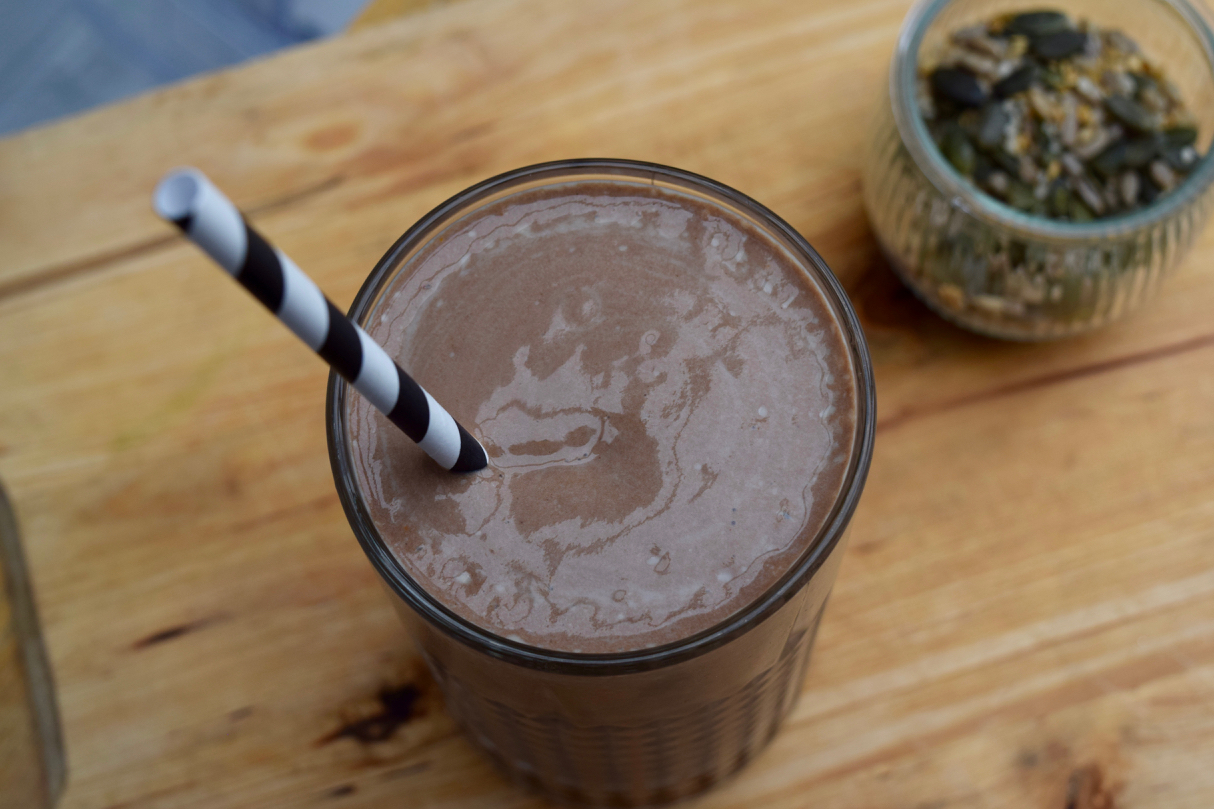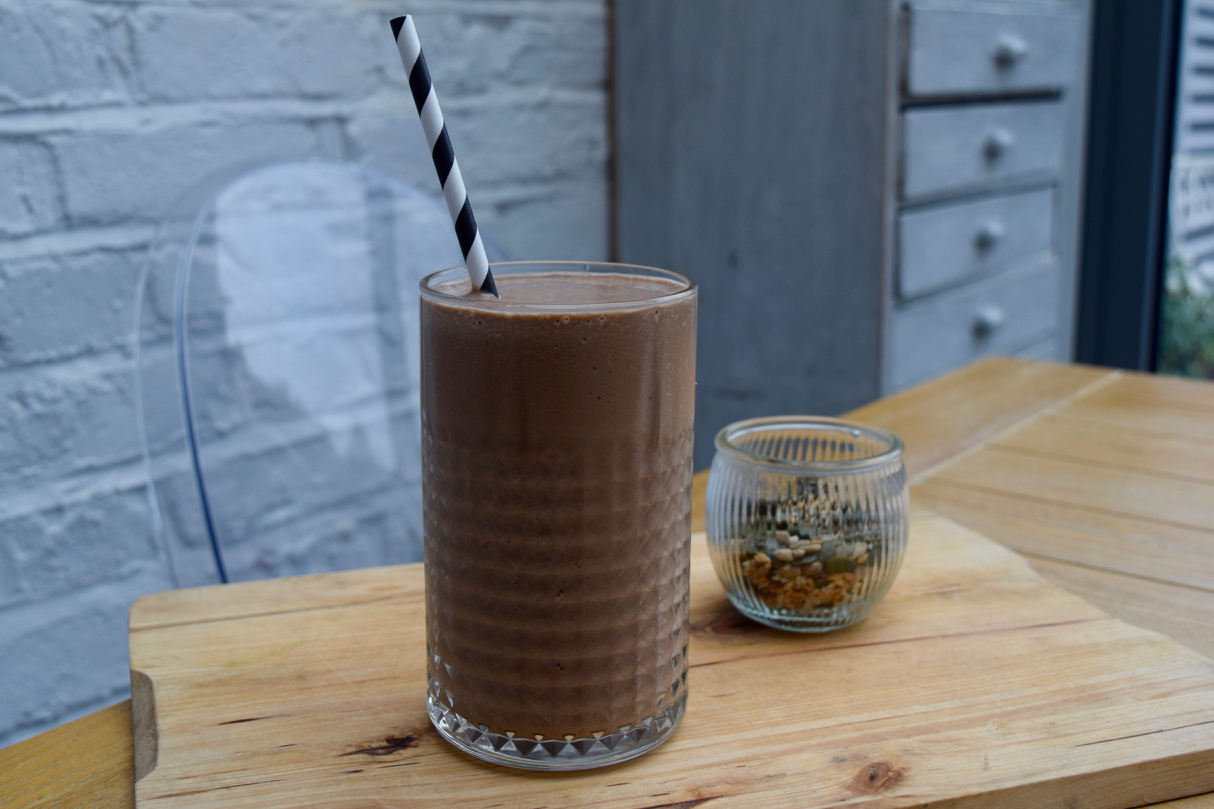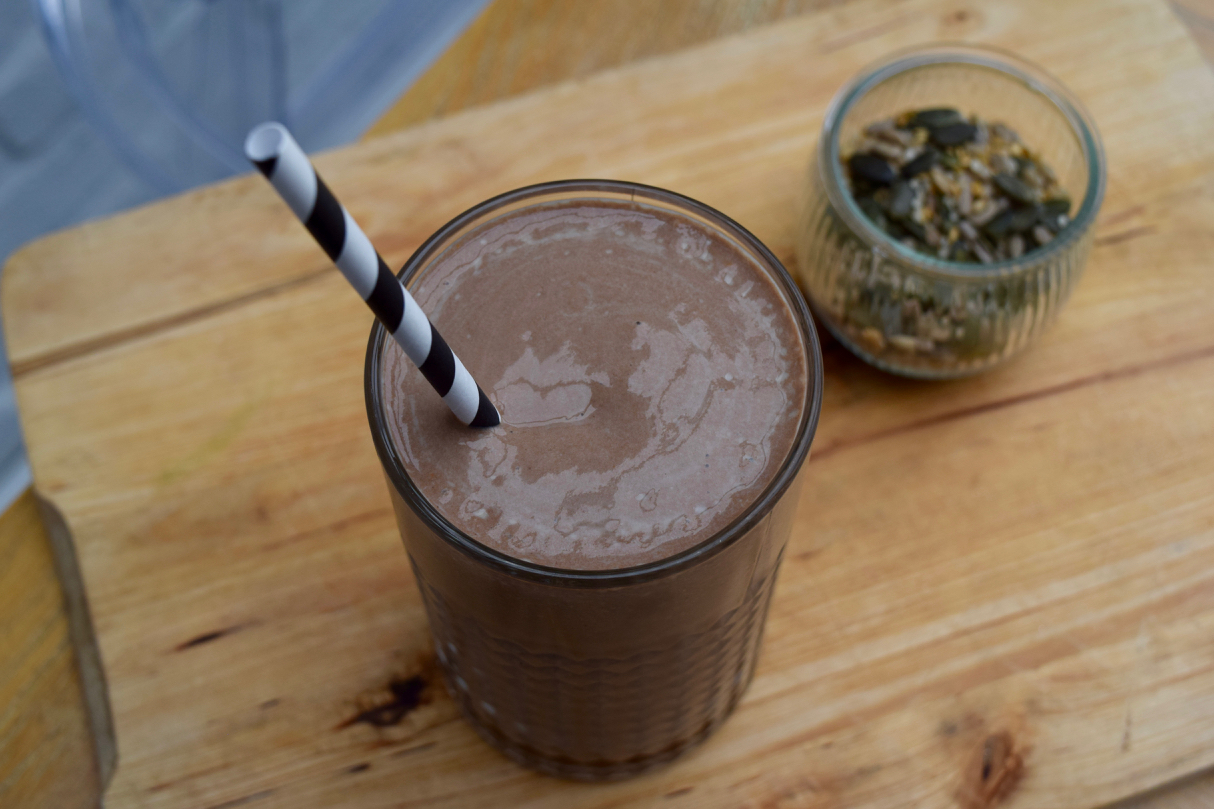 Who can be arsed to faff around in the morning; breakfast should not be a chore, either to make or eat. This Chocolate Orange Smoothie is a healthy, legitimate excuse to eat chocolate first thing in the morning. You can have this on me.
Lucy x
Chocolate Orange Smoothie Recipe
Makes 1
You will need a blender or NutriBullet
250ml milk, whole, semi or nut milk
1 heaped tablespoon cocoa
1/2 to 1 teaspoon honey, depending on how sweet you like things
1/2 an avocado
Zest of an orange
1 frozen banana, over ripe is best for sweetness
Pinch of salt
Ice, a small scoop
Take your blender cup or NutriBullet and add all the ingredients. Blitz until super smooth then pour into a glass. Drink straight away. Feel full and satisfied.