Carrot Dog Treats Recipe
Our lovely Cavaliar Poodle cross *Cavapoo if you please* Teddy is 4 this weekend. He is the third child we couldn't be arsed to have and out of all the men in my life he answers me back the least. This alone gives him favourite 'child' status. When I get home from work, unlike the boys, Ted is pleased to see me and his first question is never 'what's for dinner' but that may only be because he can't talk. So I decided to reward his loyalty and love by making him a new homemade biscuit and these Carrot Dog Treats are right up his street.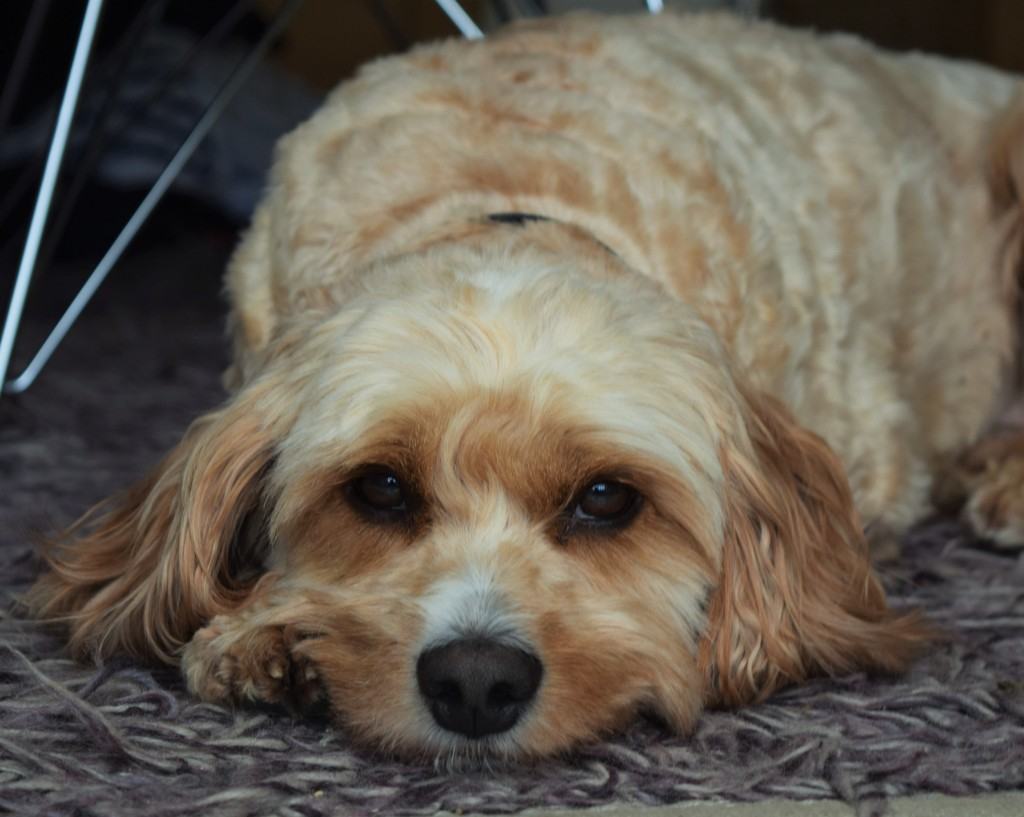 Ted is a terrible scrounge, he stands beside me when I am cooking as he knows I am quite clumsy, waiting for me to drop something. He gets the odd scrap of cheese or chicken put in his dish if I am being kind, but he does also enjoy the odd piece of carrot. So to stop him getting too podgy, I found this brilliant carrot based treat recipe on Dukes and Duchesses, with thanks to them. This lovely recipe randomly incorporates a jar of carrot baby food so I feel it does have a whiff of health and because you have made the treats yourself, you know what's in them. I imagine you could use any flavour of baby food to suit your dogs tastes, however, do steer away from anything with onion in it.
Ted gave these the complete thumbs up*even though he doesn't have any*, inhaling my sample treats warm from the oven, drooling a bit as he chomped. They are super quick and easy, so if you are in the mood to spoil the four legged love of your life, do treat him or her to a batch of Carrot Dog Treats.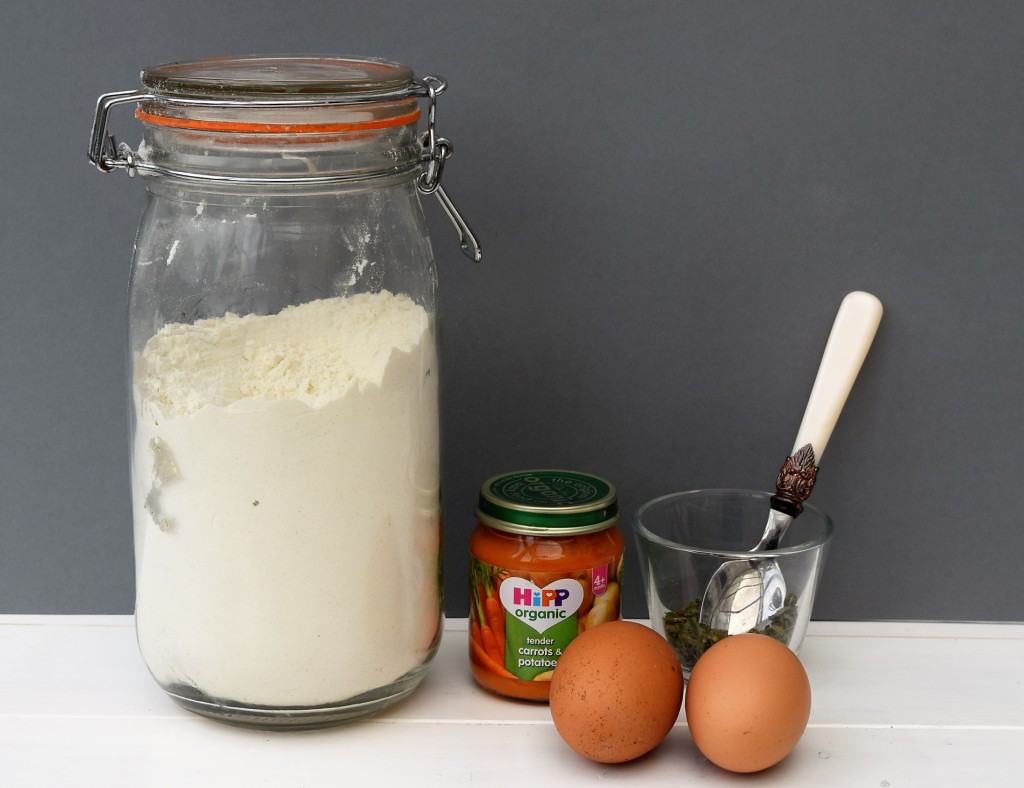 What could be simpler than these four ingredient treats. It did feel a bit odd buying baby food with children who are 13 and 17 and my word, things have moved on since I had last browsed the baby food aisle. Jars seem to be quite unfashionable, it's all about the pouches these days. After reaching for my reading glasses, I managed to find this carrot and potato variety which worked a treat.
Make a start on these doggie delights by taking a large bowl and weighing out the flour and measuring in the parsley. I chose to add parsley as it has digestive and breath freshening qualities in small amounts for your canine pals.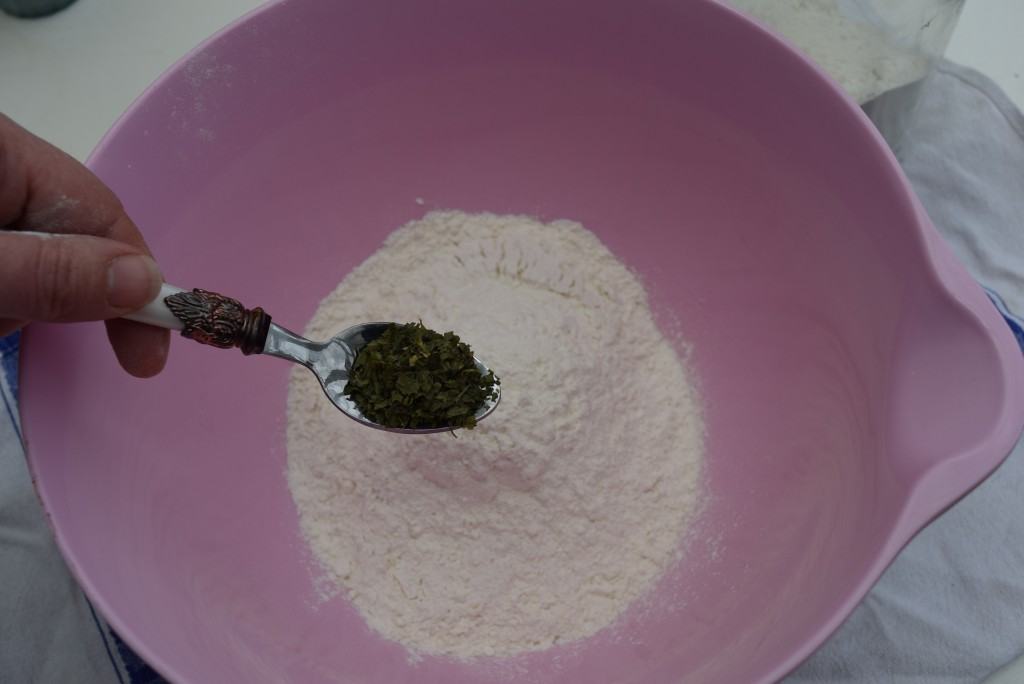 Next in this simpler than simple recipe, beat two eggs in a small bowl and pour this into the flour and herbs.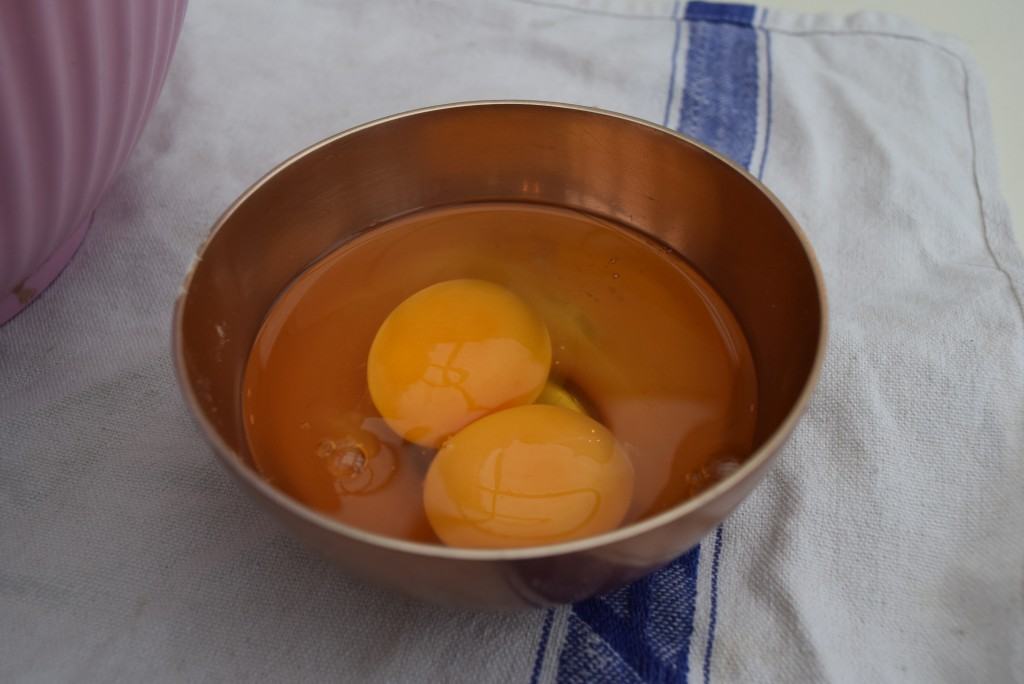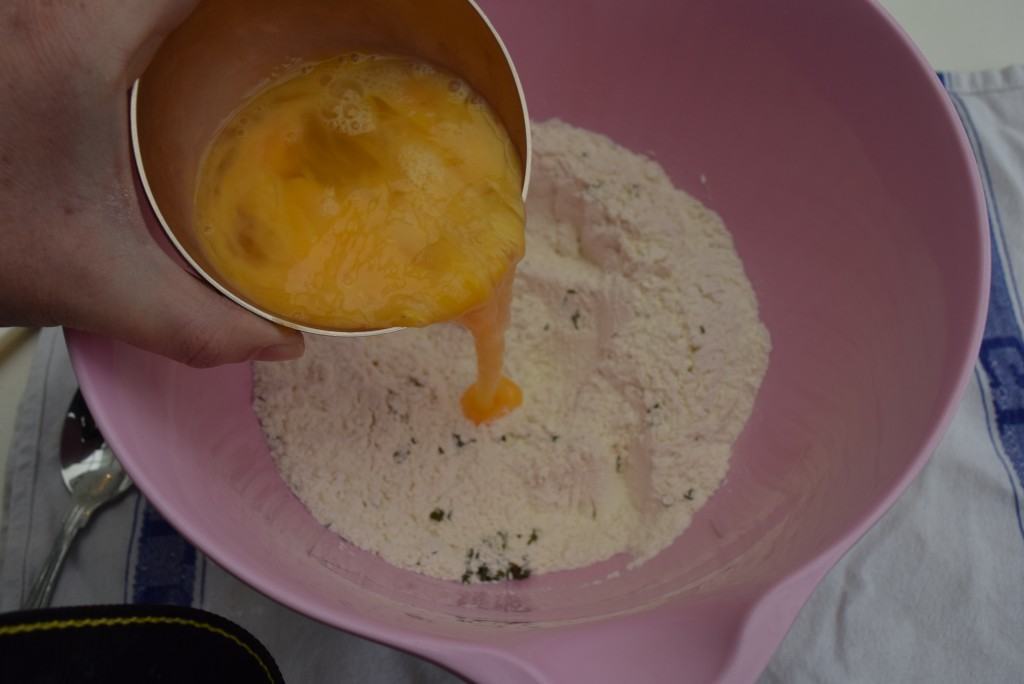 Next, spoon in the carrot based baby food and stir the mixture until you have a shaggy dough business.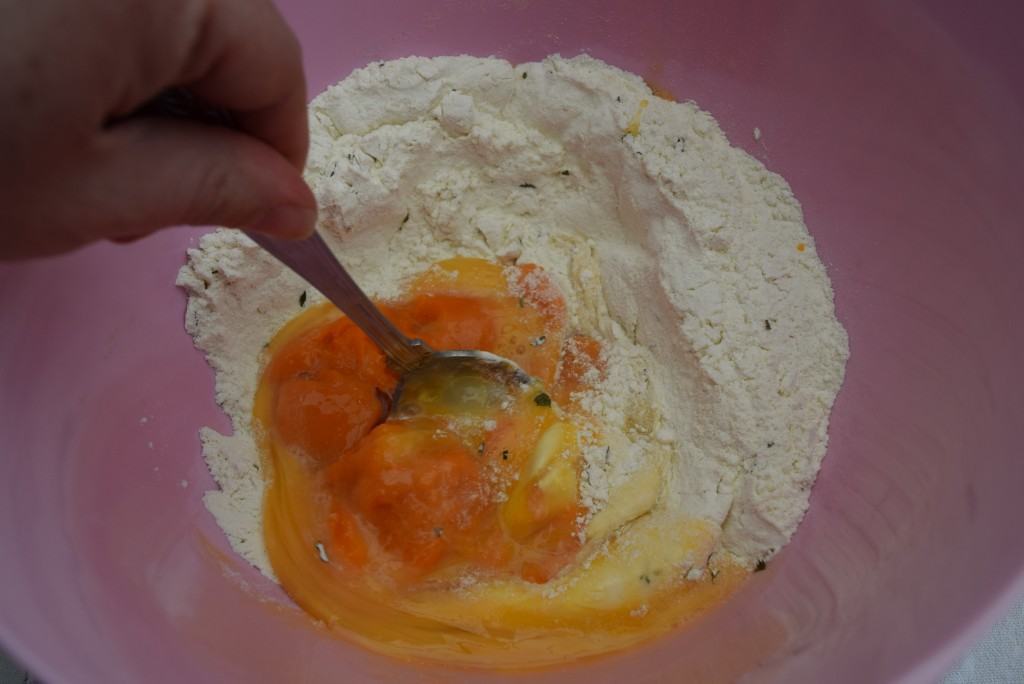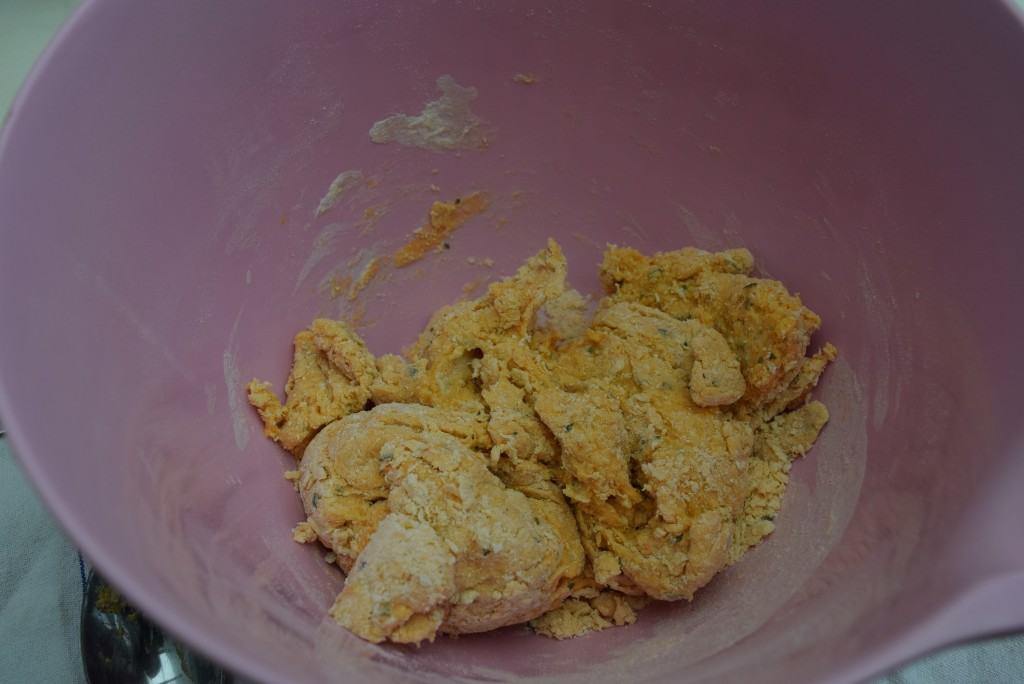 Tip this dough onto a floured work surface and knead until it's a soft ball. Roll this dough out to a thickness of around 0.5cm then cut out into dog friendly shapes.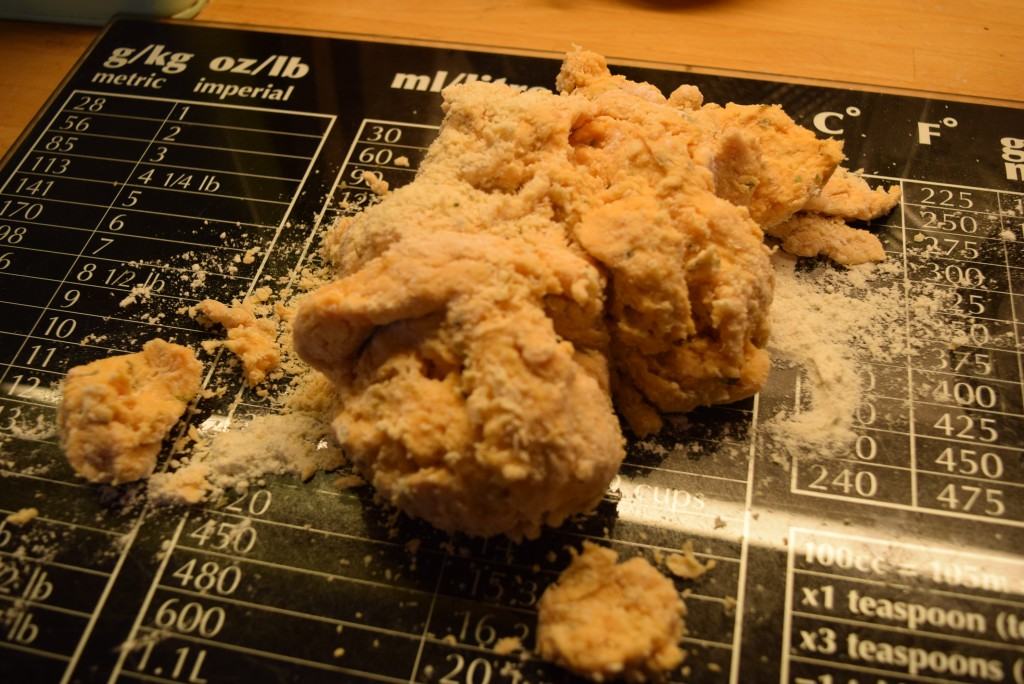 Doesn't look terribly promising here.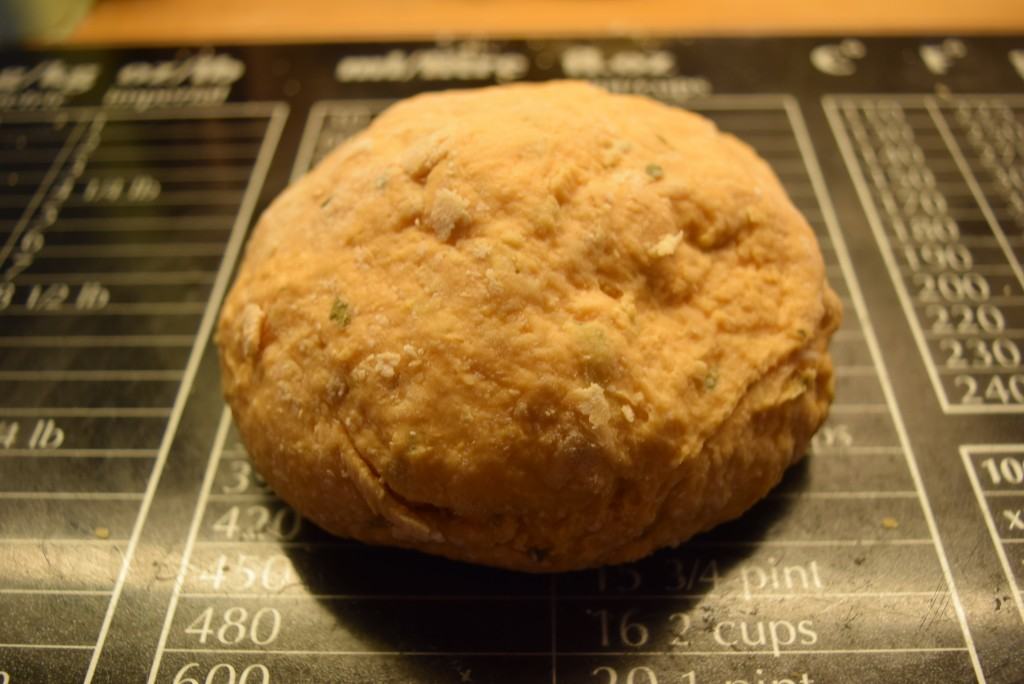 Better here.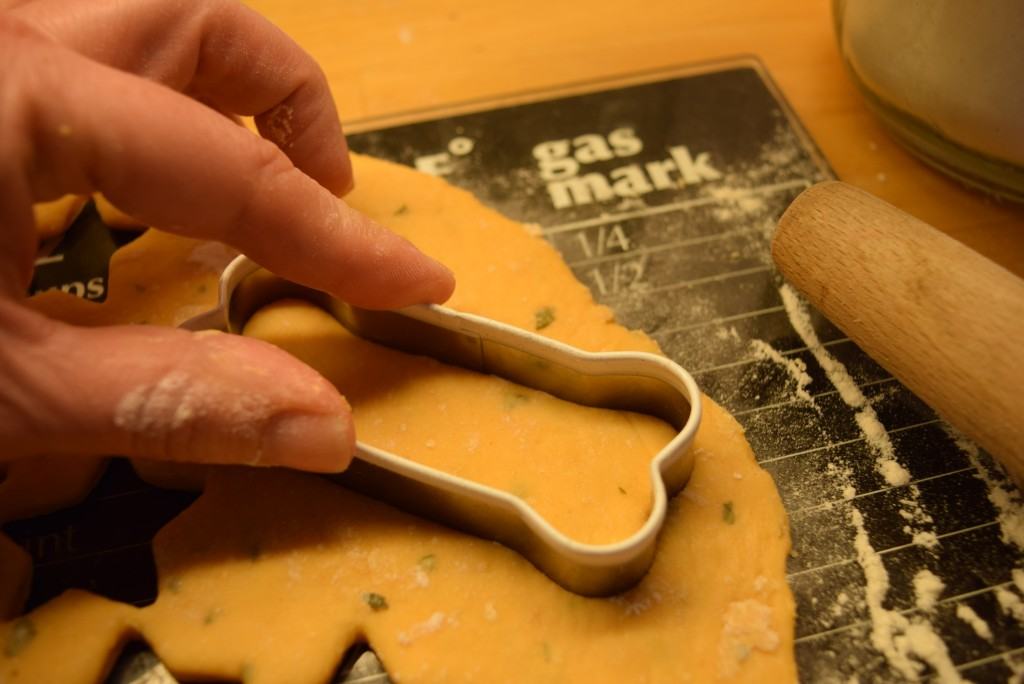 Place your shapes on a lined baking tray and cook for 20 to 25 minutes, dependent on the size of your chosen shapes. I went for big bones, tiny stars for less rewarding times and little men and women shapes, because I liked the cutters.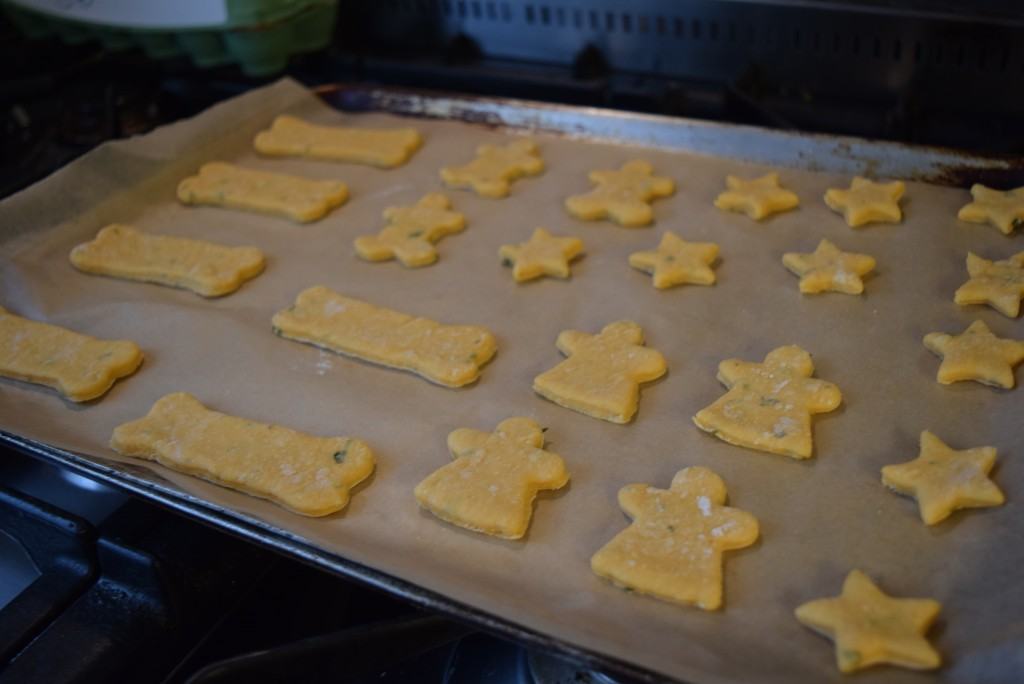 These beauties are ready when they are firm and turning golden brown. Allow them to cool on the tray before storing in an airtight jar for a couple of weeks.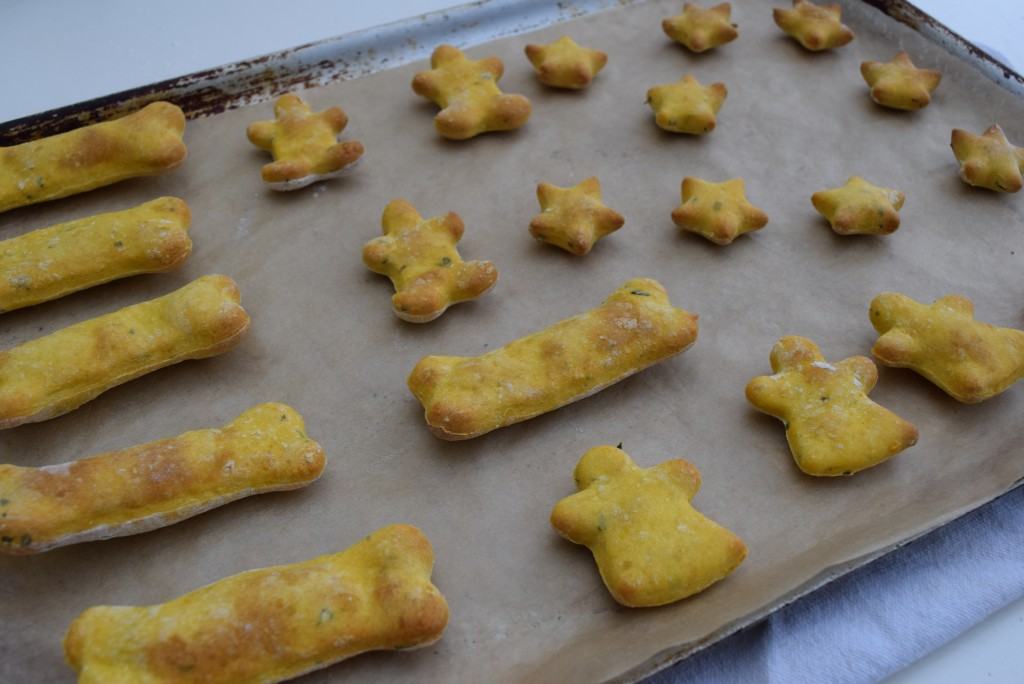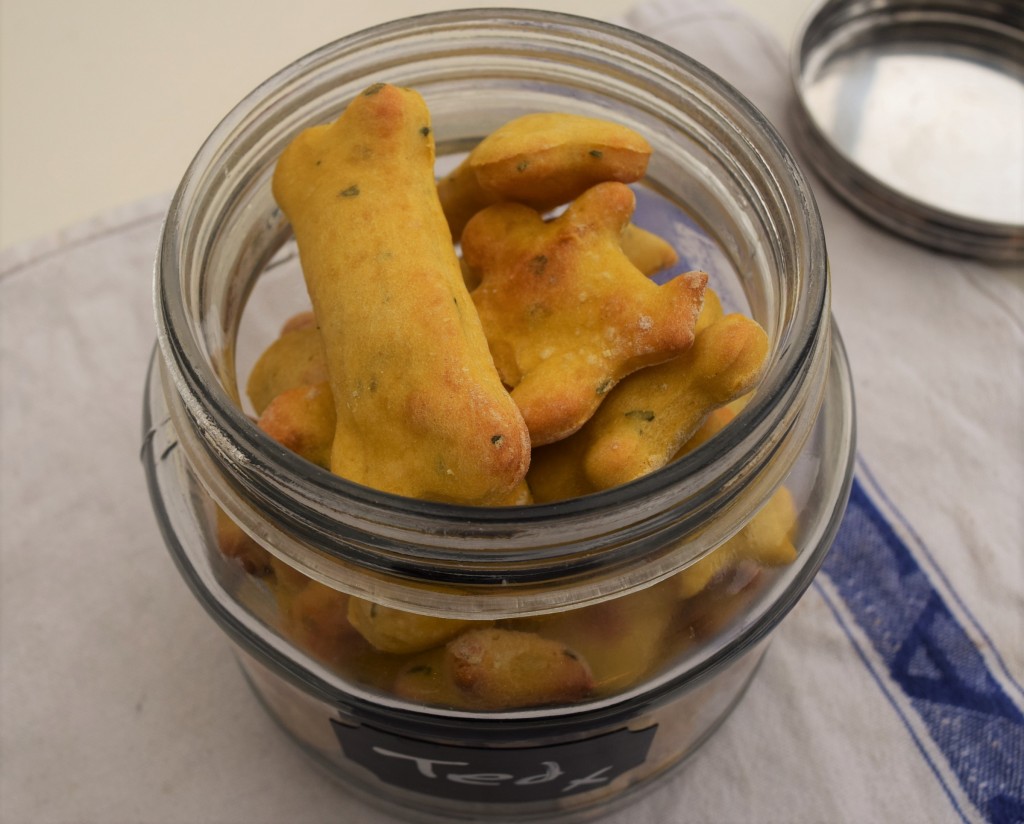 I hope your furry friends love you for making them these tasty morsels.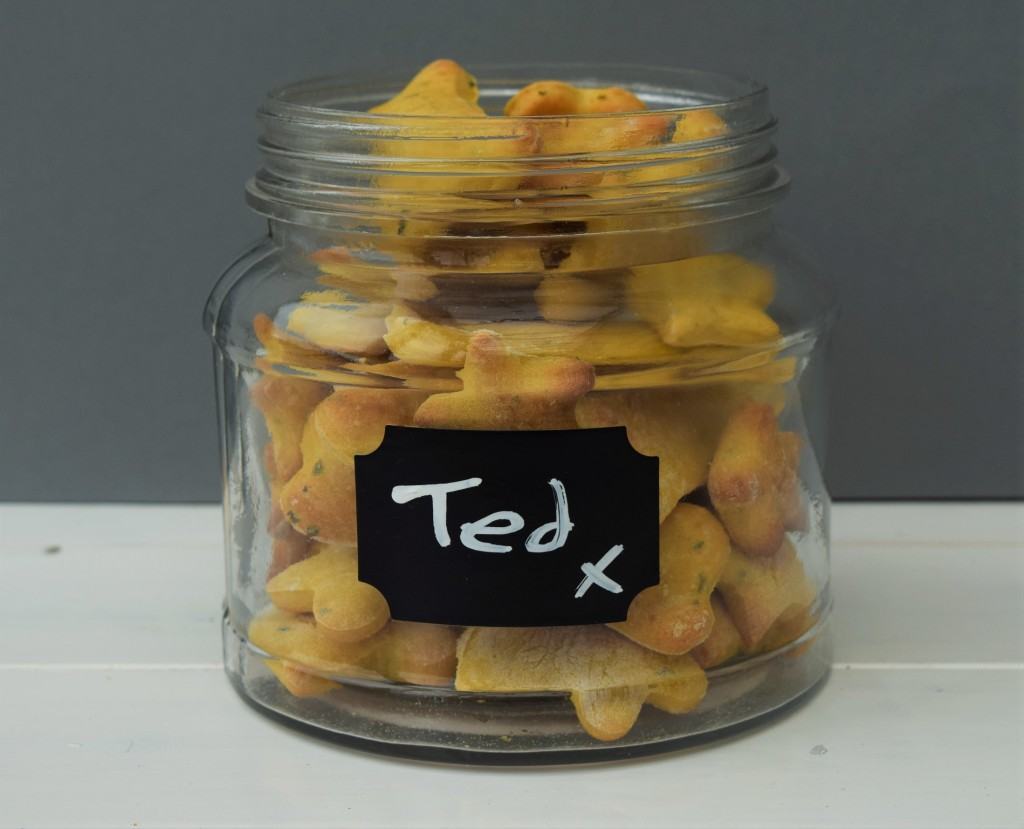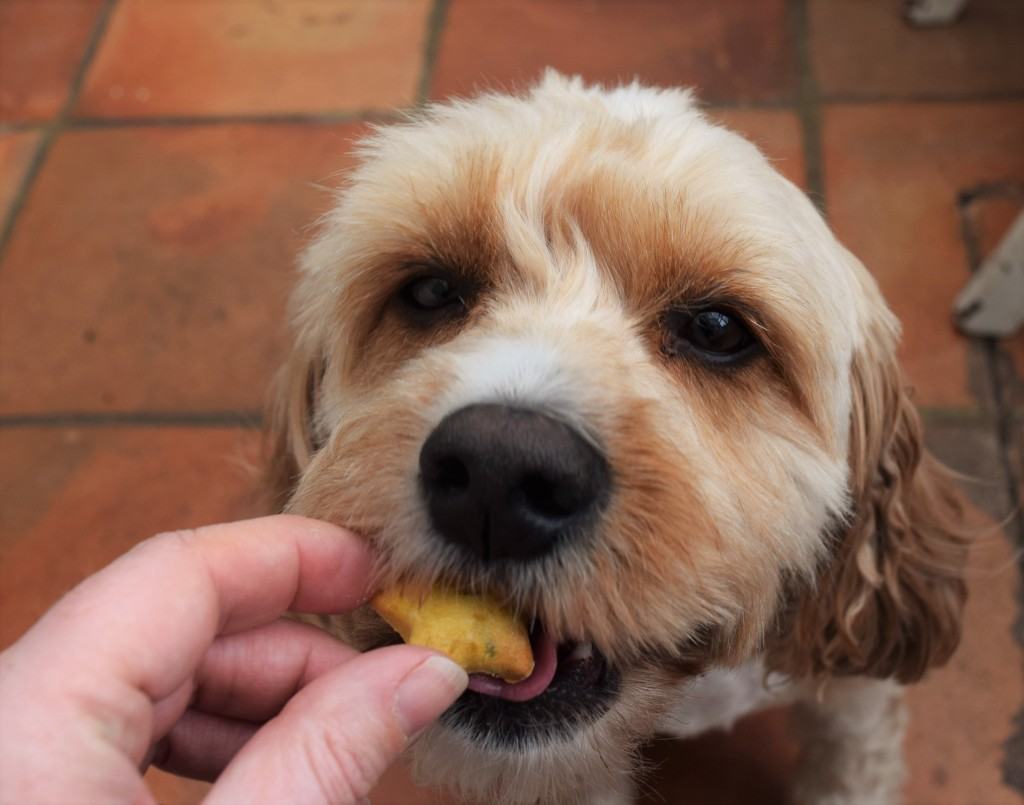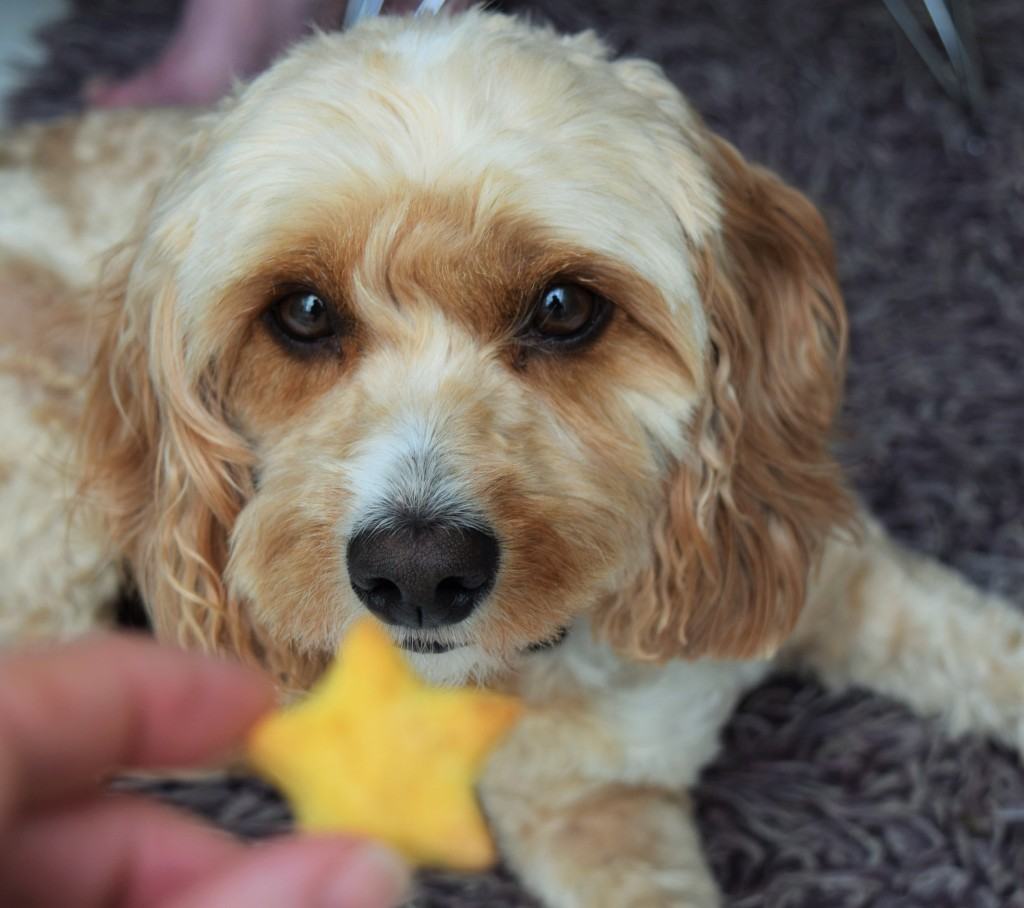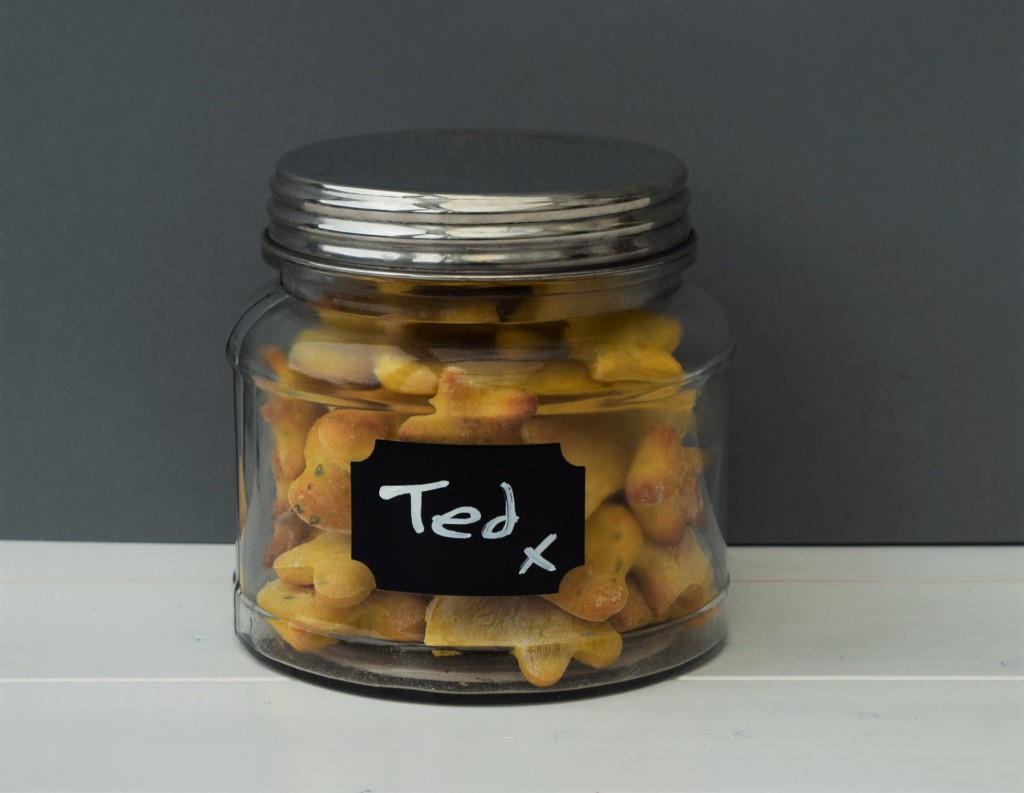 It does seem quite extravagant to hand make your dog treats. But these are so wholesome, faff free and full of goodness there is no reason not to make them. Your dog will look at you with such love in his eyes, it will be worth the little or no effort it takes to make them.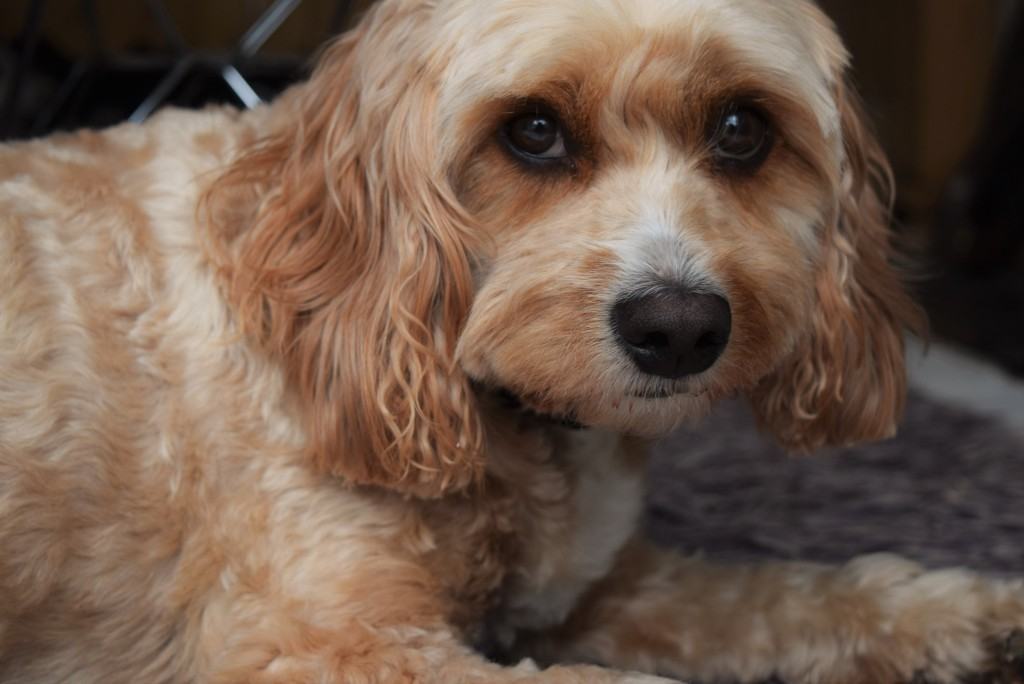 Happy Birthday Ted.
Lucy x
Carrot Dog Treats Recipe
You will just need a large bowl
Makes between 30 and 40 treats, dependent on your cutter size
350g plain flour
1 teaspoon dried or 2 teaspoons fresh parsley
2 eggs, beaten
125g jar carrot baby food, I could only find carrot and potato, just avoid anything with onion in it
Pre heat the oven to around 160 degrees fan assisted
Measure out the flour and add the dried or fresh parsley into a large bowl.
Beat the eggs in a small bowl then add to the flour mixture. Spoon in the whole jar of baby food and mix until you have a shaggy ball of dough. Turn this out onto a floured work surface, knead until smooth then roll out to around 0.5cm thickness.
Cut into shapes using cutters of your choice and place treats on a lined baking tray. Cook for 20 to 25 minutes or until firm and golden brown. Leave to cool before storing in an airtight jar to reward your furry friends.