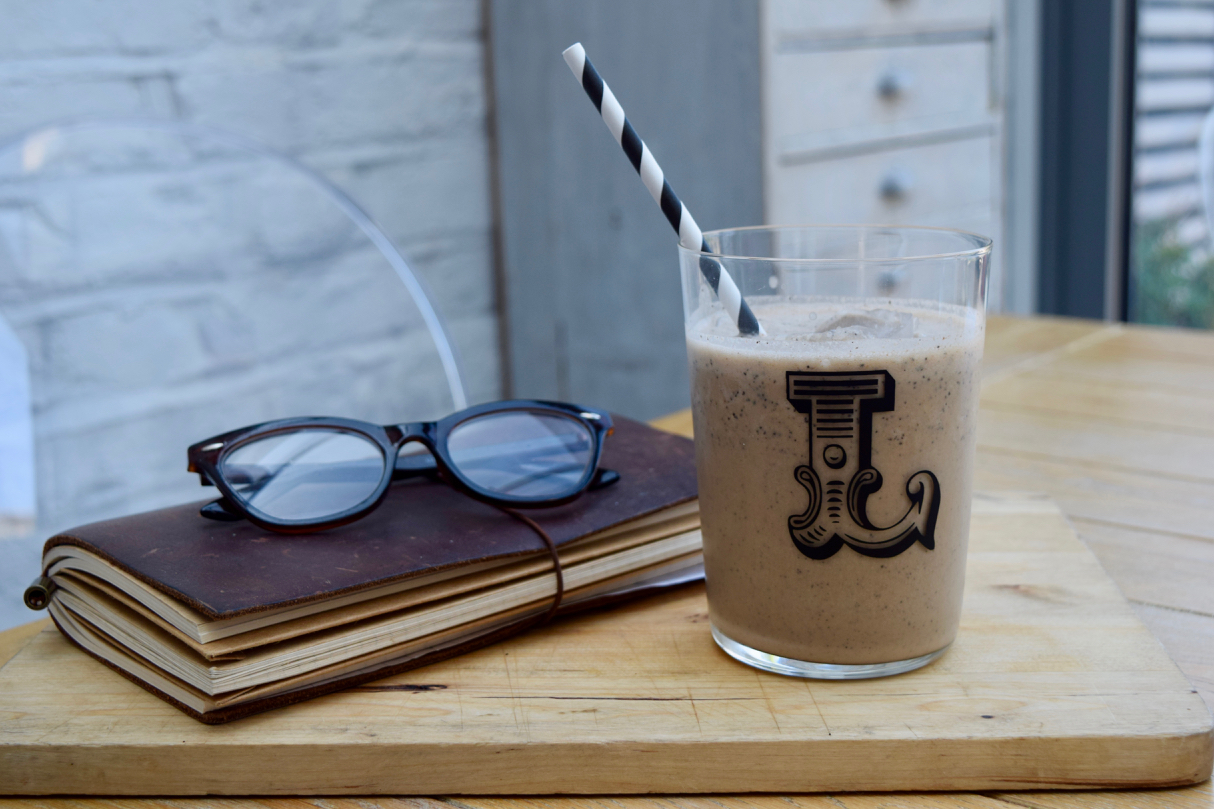 Coffee Breakfast Shake Recipe
Last week was a bloody whirlwind can I just say. GCSE results came and went in a blur of reasonably low numbers but a place in the 6th form, work was manic then the hot, long weekend saw me basically doused in rosé. This week sees me trying to restore some order in every area of my life. It's the last full week of the summer holidays which, for me, means to a lot of lists. I have smart casual 6th form wear to buy for George, I need to spend some time planning new posts for LL and I need to stop bloody drinking so much. To start off the new season, I am going to be drinking this Coffee Breakfast Shake. A lot.
Breakfast is a meal largely ignored by me. I don't eat it until I get to work, so if it's busy I often bypass it completely and go straight to lunch; after 3 coffees, that is. That's not ideal, obviously. This Coffee Breakfast Shake is just the answer to all your first meal of the day dilemmas. It's protein packed with peanut butter and almond milk, or any milk of your choosing. It has banana for energy and a big old double hit of coffee from some grounds and a splash of brewed coffee. Suffice to say this also makes an amazing hangover cure, and yes, I am speaking from experience. Thanks to a Sweet Peach Chef for the inspo.
It's still 30 degrees, as I write, and it's 8pm, I am exhausted from a hot day in the kitchen and too much socialising. However, I am happy to confirm, this Coffee Breakfast Shake has kept me going all day. So off to the kitchen with you, you are going to need this to get you up and at 'em tomorrow.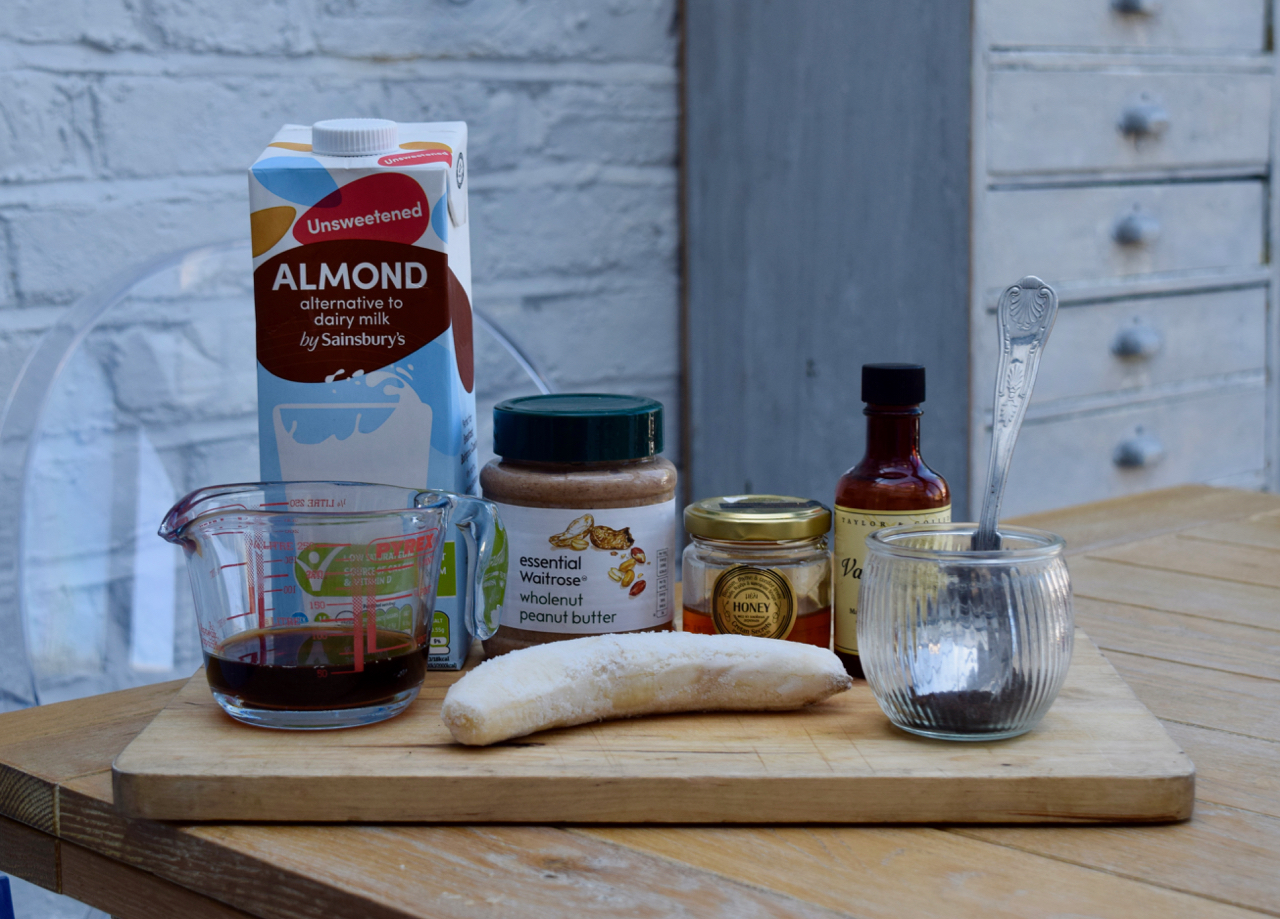 I love this recipe, it's so simple and such a booster. I have a freezer full of frozen bananas, so am always happy to find a new outlet for them. I went for almond milk for my version, I love it's nutty flavour, but use whatever milk you have to hand. For the coffee grounds, I used an italian blend we use for our filter coffee machine, instant coffees not recommended for this shake.
Well it's all rather simple from here on it. Add some ice to your blender then follow in with the banana. Use a whole one if it's small, or half if large.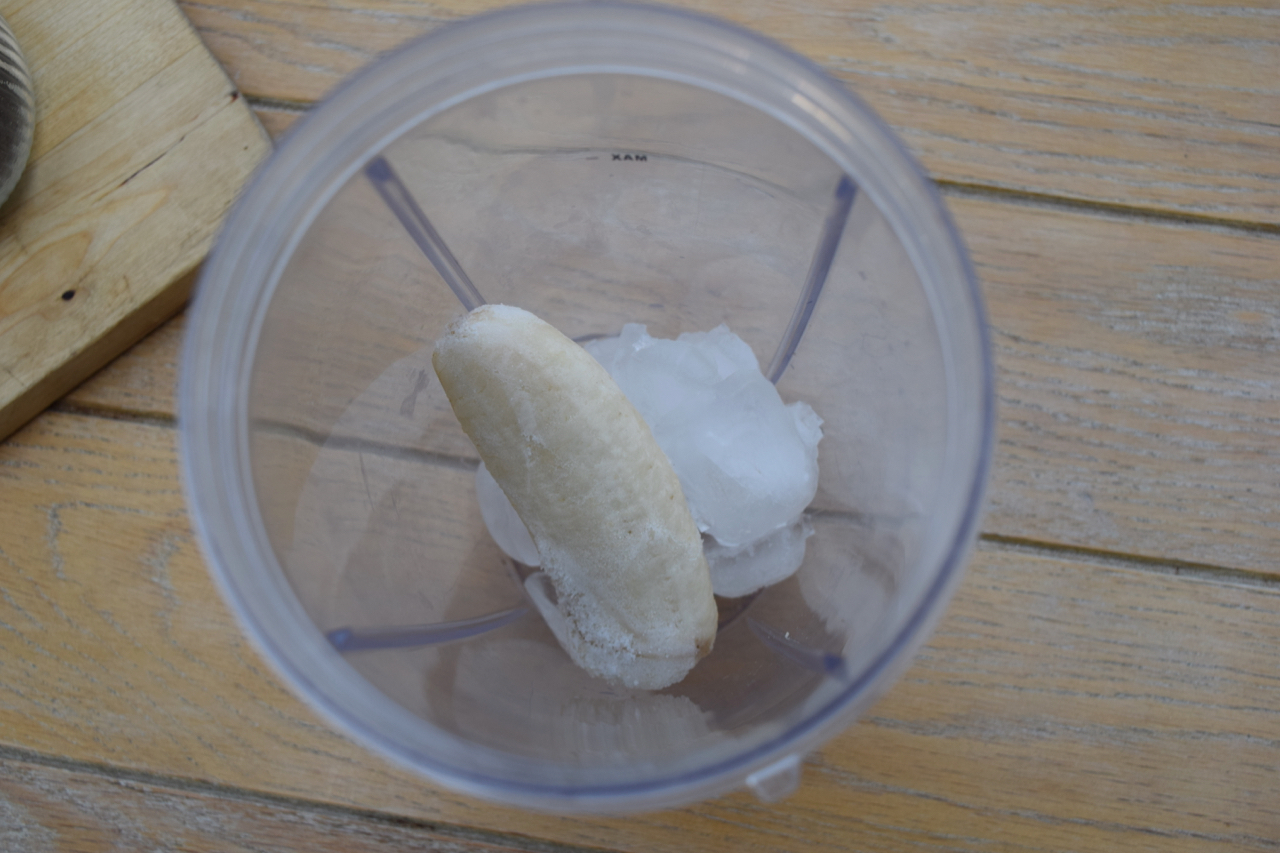 Next, measure in the ground coffee, freshly brewed coffee then add the dollop of peanut butter for protein and to fill you up til lunchtime.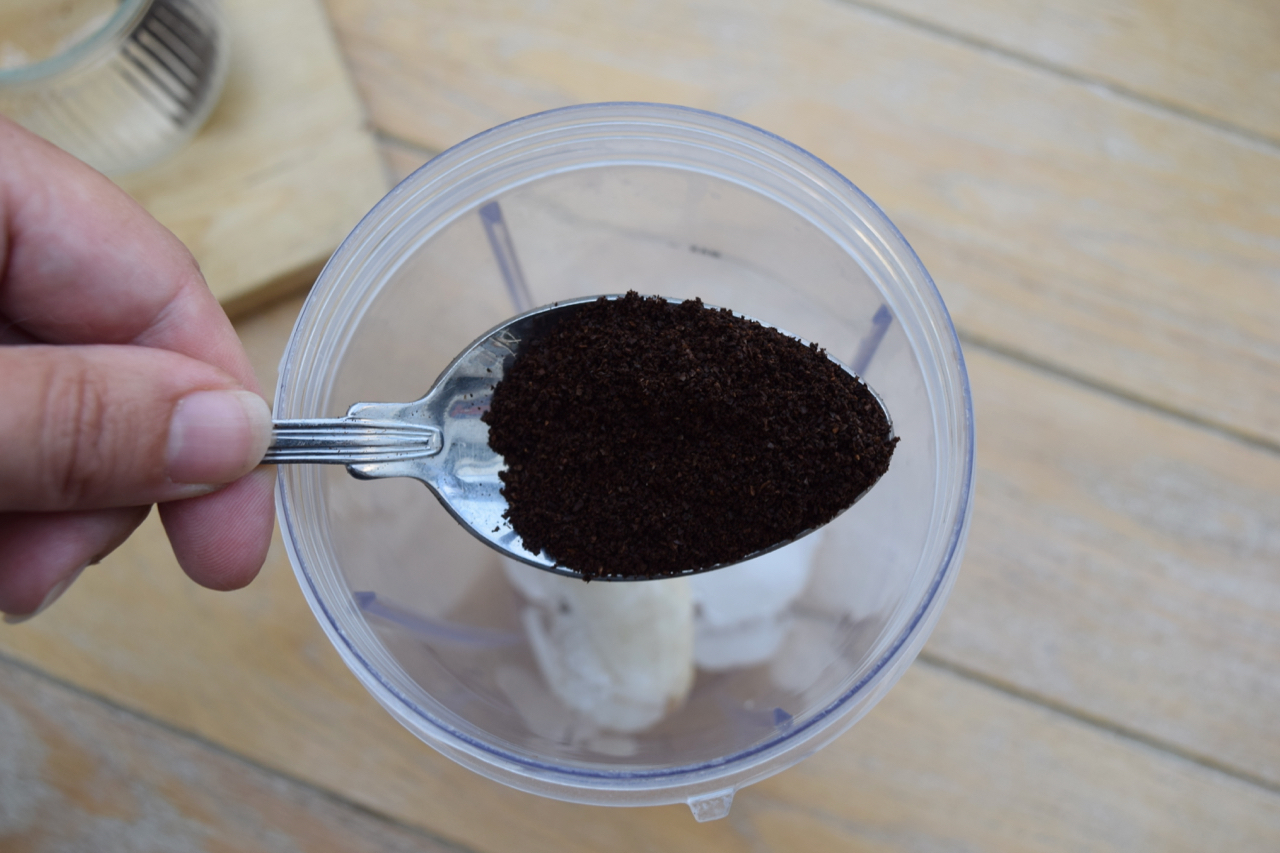 Finally add the milk of your choice, vanilla and honey to taste; about a teaspoon should be enough.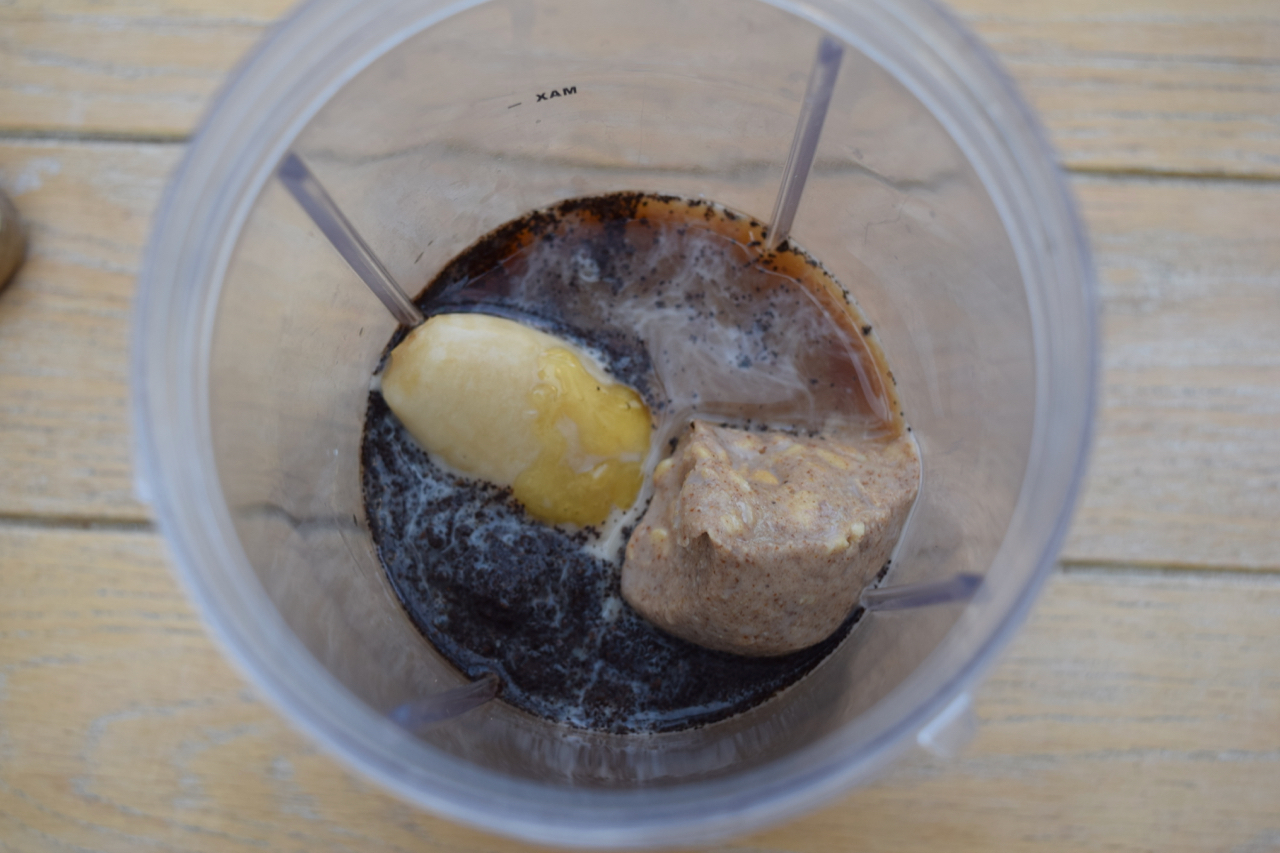 Not looking that promising at the moment, but stick with me. Blitz the whole lot in your blender until smooth and delicious.
Pour into a glass and add more ice if it's still 30 degrees outside.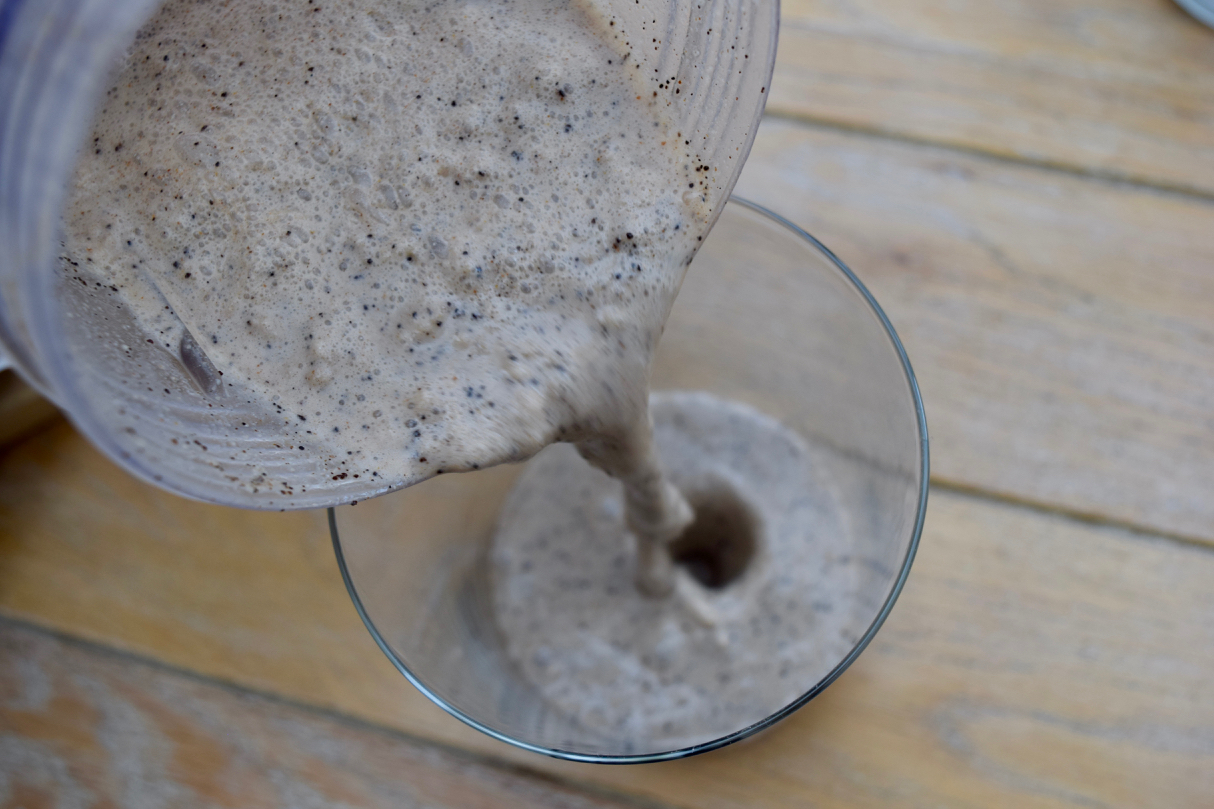 This Breakfast shake is like a healthy iced latte, enjoy it guilt free, whilst cracking on with your list of lists.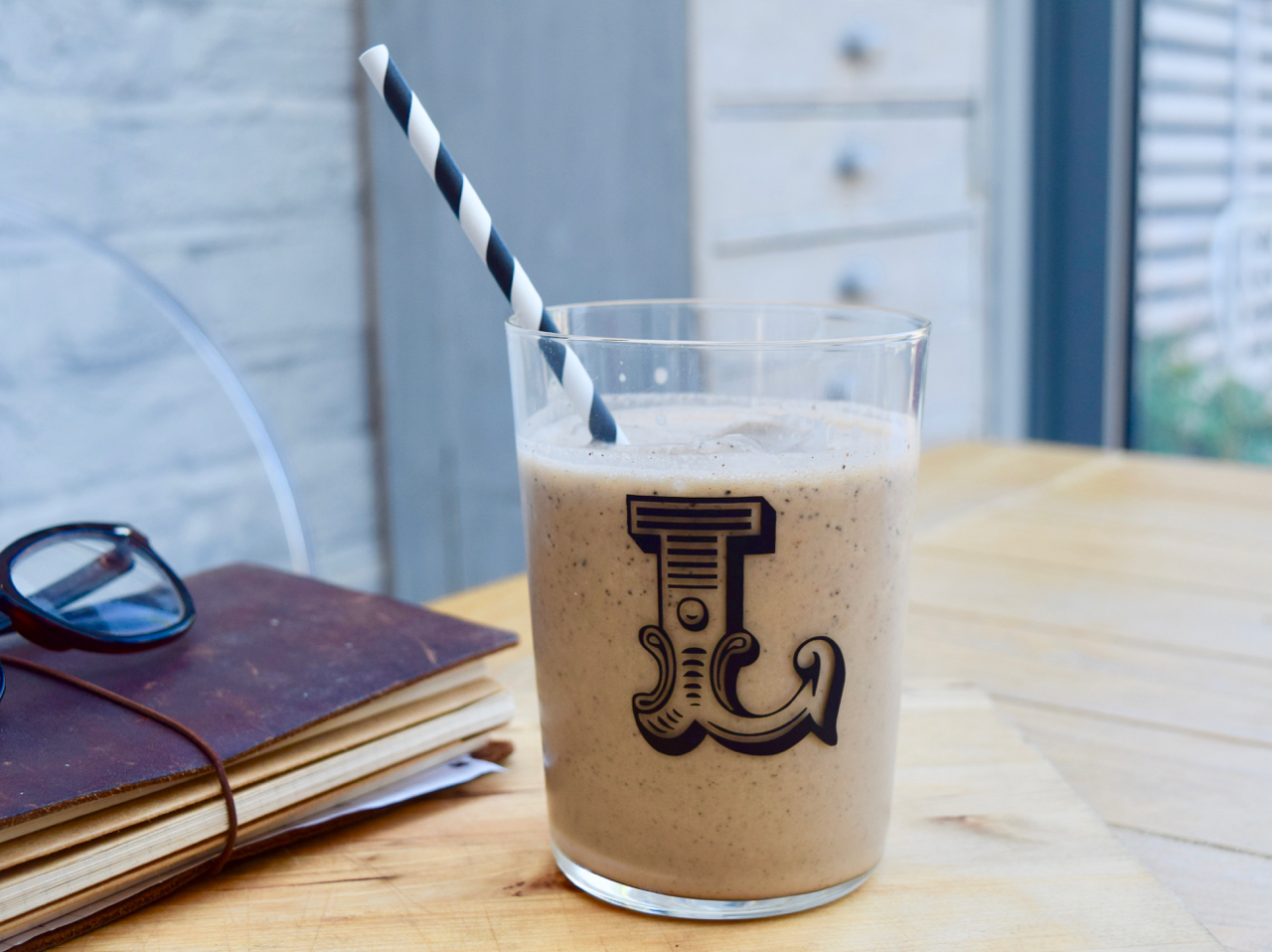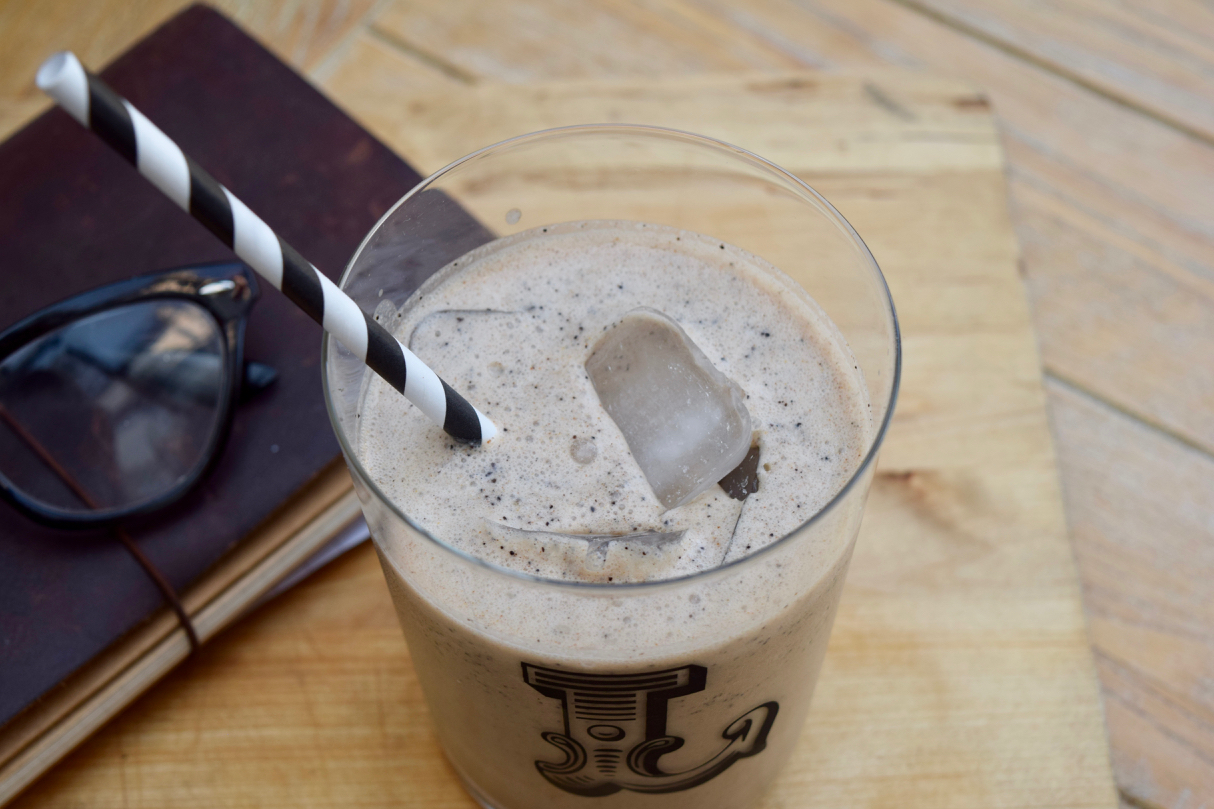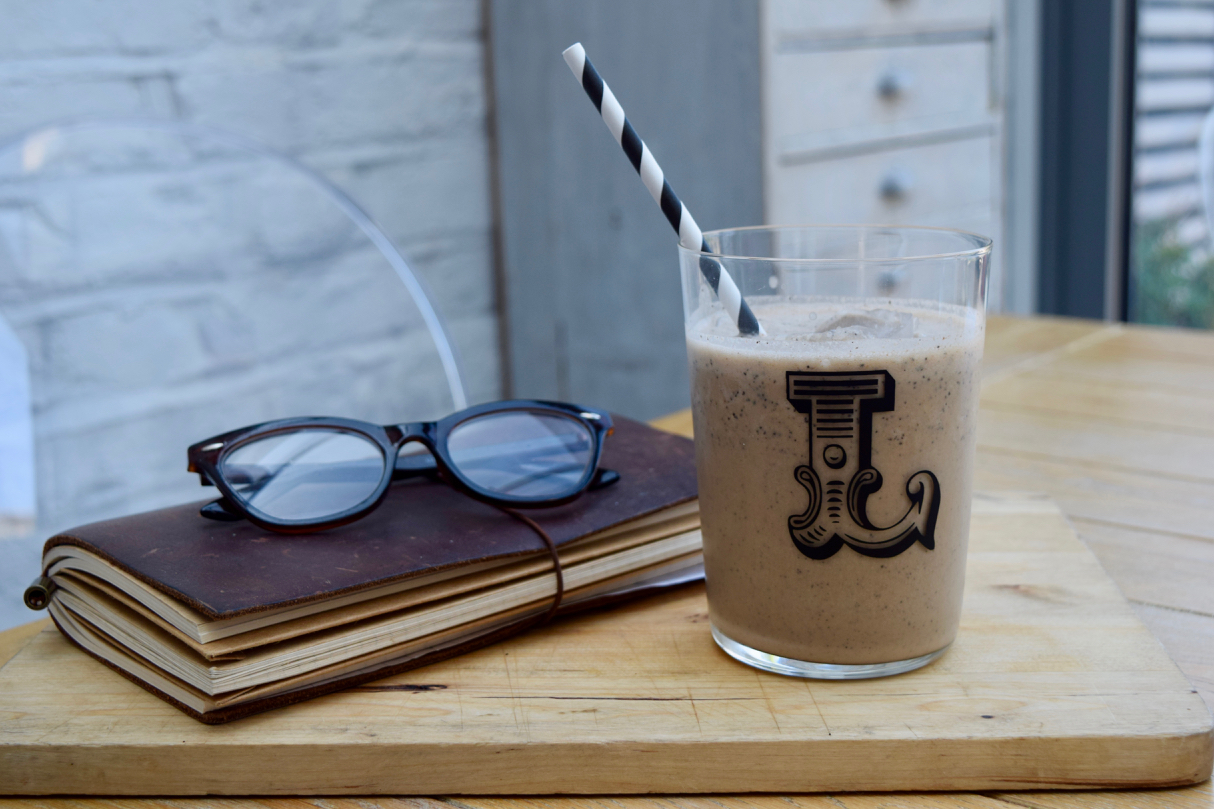 Getting going after a long weekend in the sun is hard. But with a Coffee Breakfast Shake under your belt, you'll be ready to take on anything. Or at least get out of the door for work, let's not hope for too much.
Lucy x
Coffee Breakfast Shake Recipe
Makes 1
You will need a blender or a NutriBullett
Ice
1/2 to 1 frozen banana, size dependent
1 tablespoon ground coffee
180ml milk, almond, full fat, semi skimmed, up to you
60ml freshly brewed coffee
1 tablespoon peanut butter
1 teaspoon vanilla extract
Honey or maple syrup, to taste
Add all the ingredients into your blender or NutriBullet along with a handful of ice. Blend until smooth then pour into a glass. Serve with a straw and more ice if you need cooling down.