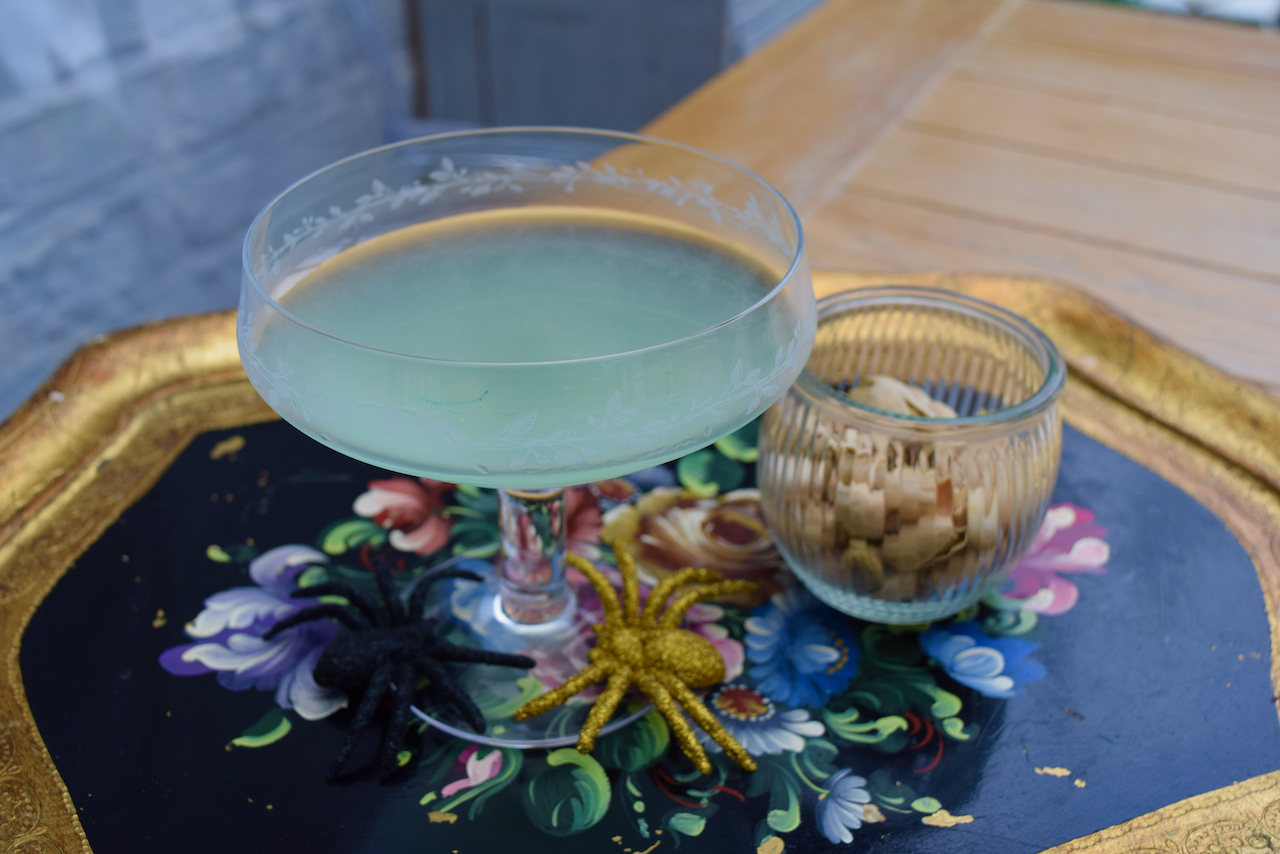 Apple Martini Recipe
Hallowe'en is coming. Not that this really means a great deal in our house anymore. My boys are men *well one of them is the other one just thinks he is* now so it's just another excuse to go to a party and drink too much. I will still have a big bowl of sweets ready for the local children for fear of fully embracing my new role of grumpy old woman. Hallowe'en is also an excuse to drink delicious, often strangely coloured cocktails so this weeks celebration of the end of the week is an Apple Martini.
Now, I know this Apple Martini is not that strangely coloured, but it's pale green with a hint of 'pond' to it and see how I've garnished it with two glittery spiders. I did have much bigger plans for this with a big bag of green candy floss; this however, was eaten by George who suspected it was for Lucy Loves but ate it anyway. Not that this distracts from the wonderful, crisp taste of the cocktail. It's a ballsy mix of vodka, apple schnapps and the orange liqueur of your choosing. I had the apple schnapps left over from a brilliant apple cheesecake recipe from Nigella, and it had been sitting idle ever since. It's kept beautifully and makes this Apple Martini the drink it is today. This is a ballsy cocktail, but so drinkable, and will definitely keep the vampires away.
Hallowe'en isn't all about the kids, it's for grown ups too. Sipping an Apple Martini will really make the long evening of opening the front door and smiling go so much quicker.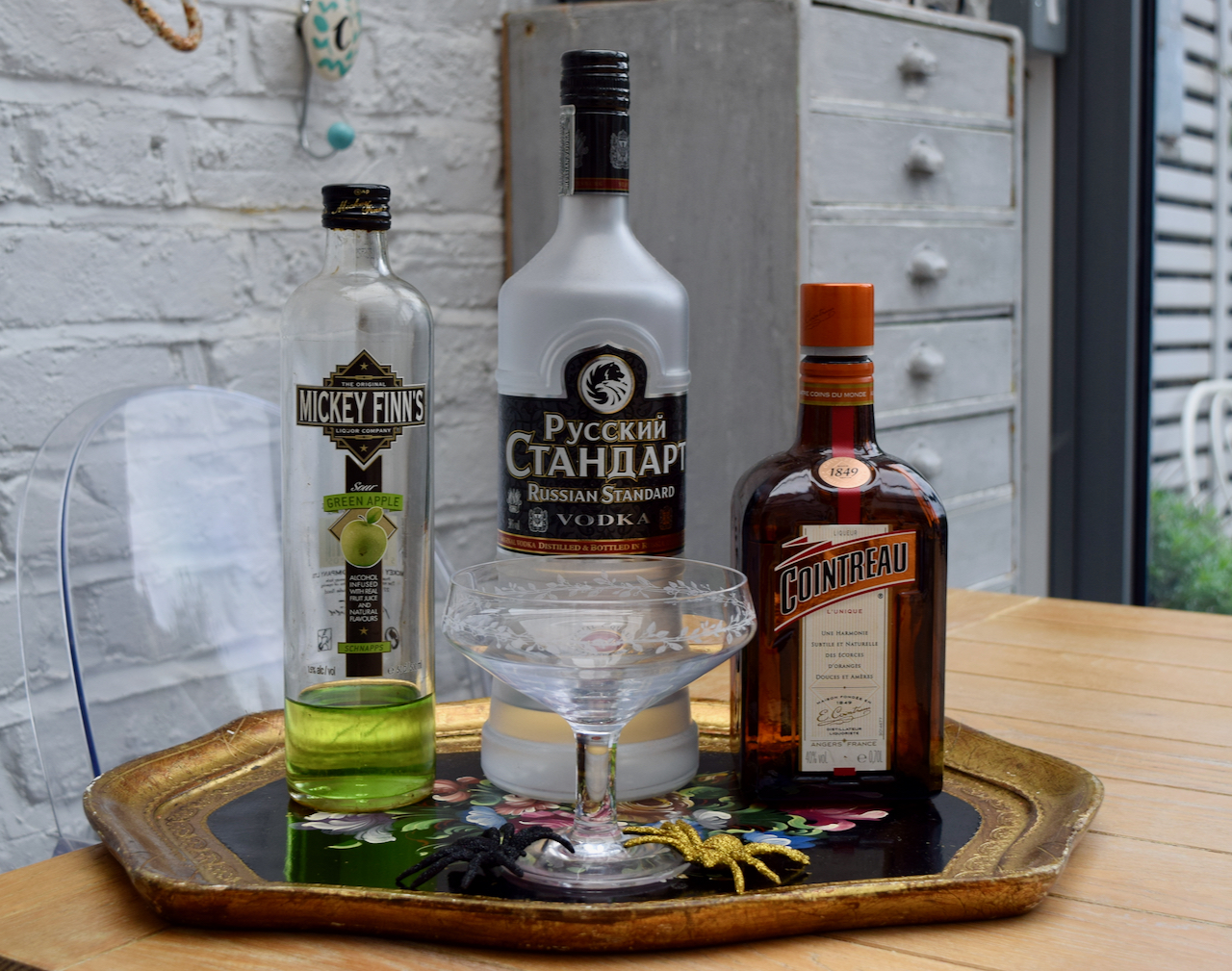 This photo illustrates perfectly how I should keep a lock and key on my drinks cabinet. Vodka and anything boldly coloured doesn't last long in our house. There was just enough of my ancient apple schnapps for my martini, though, thank god or I would have taken it out of their pocket money.
Make a start on this slightly spooky Apple Martini with you cocktail shaker and a handful of ice.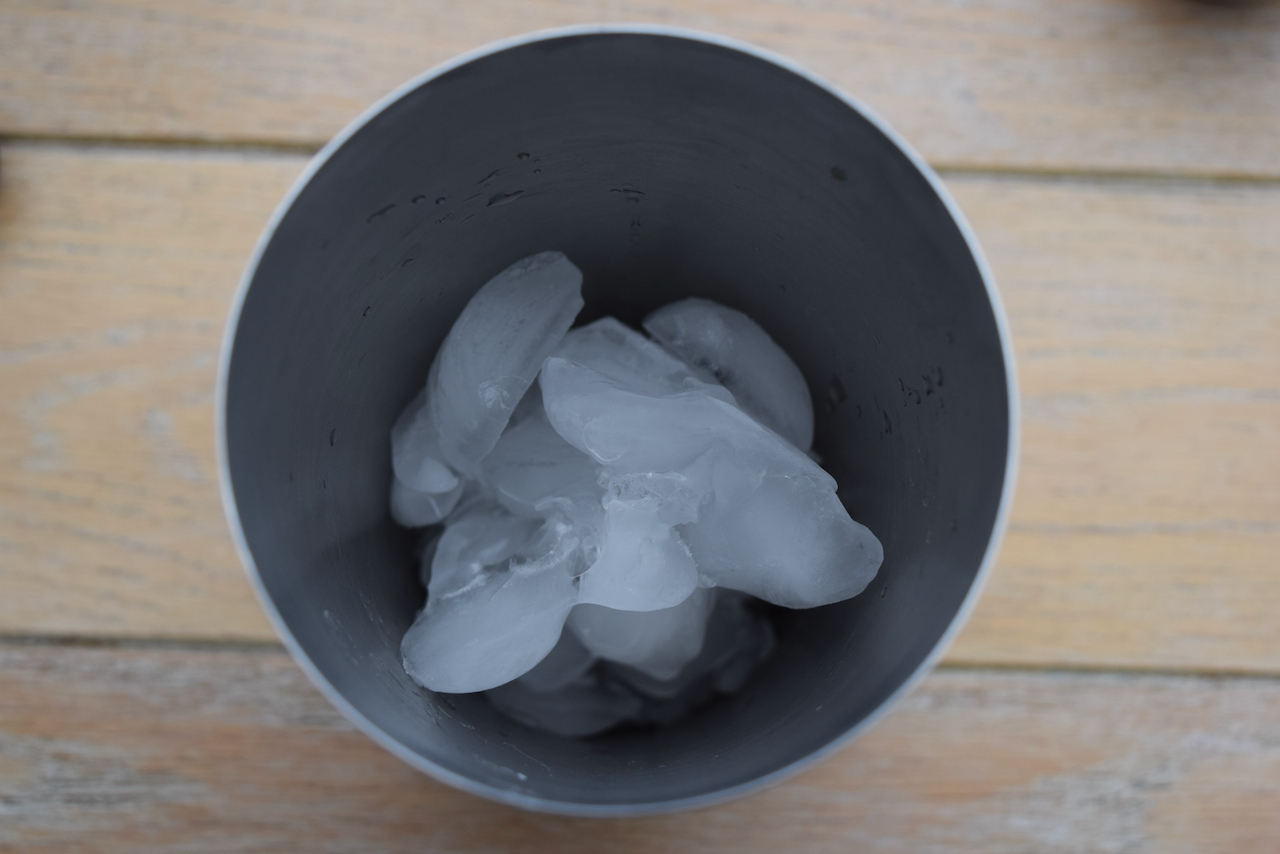 Next, measure in the vodka and vibrant apple schnapps.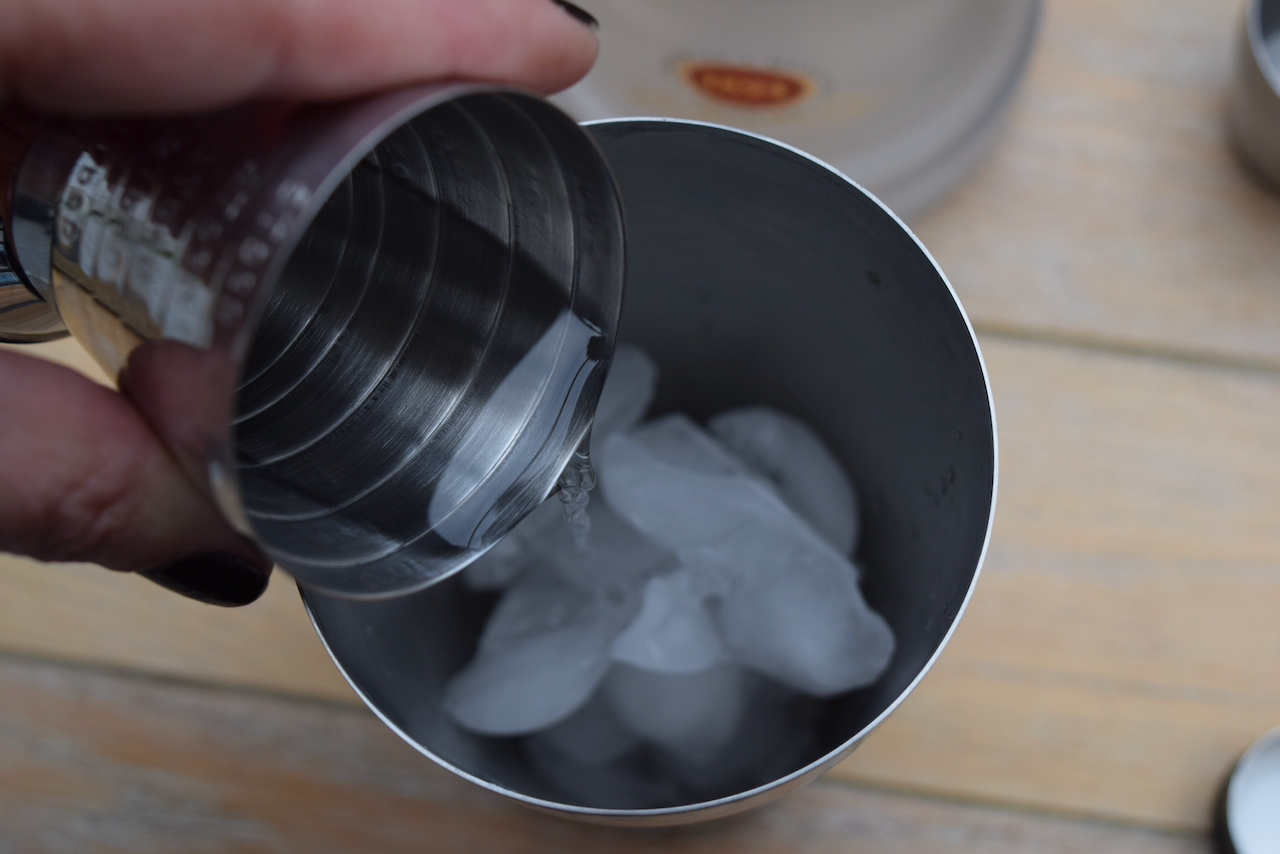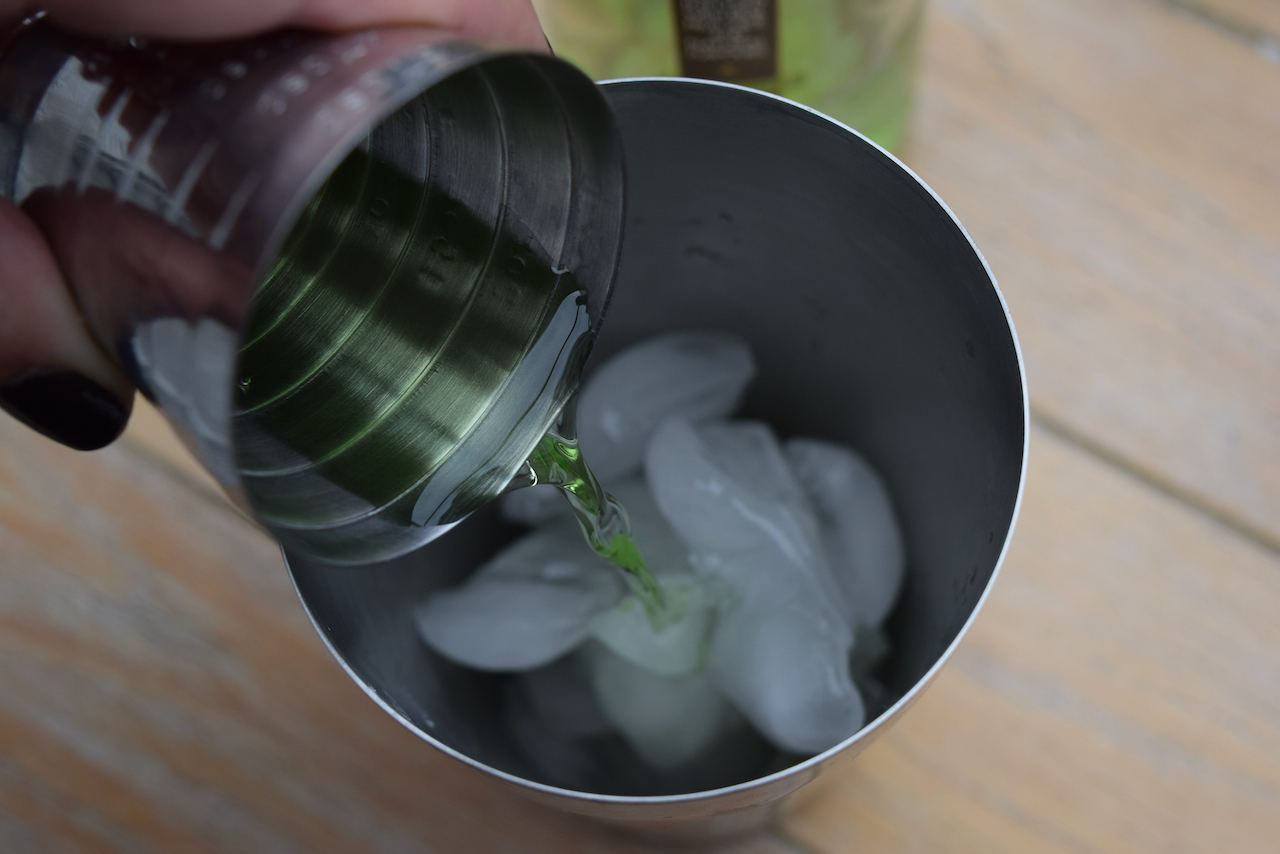 Now measure in the orange curacao or liqueur and shake the shaker until it's super chilled.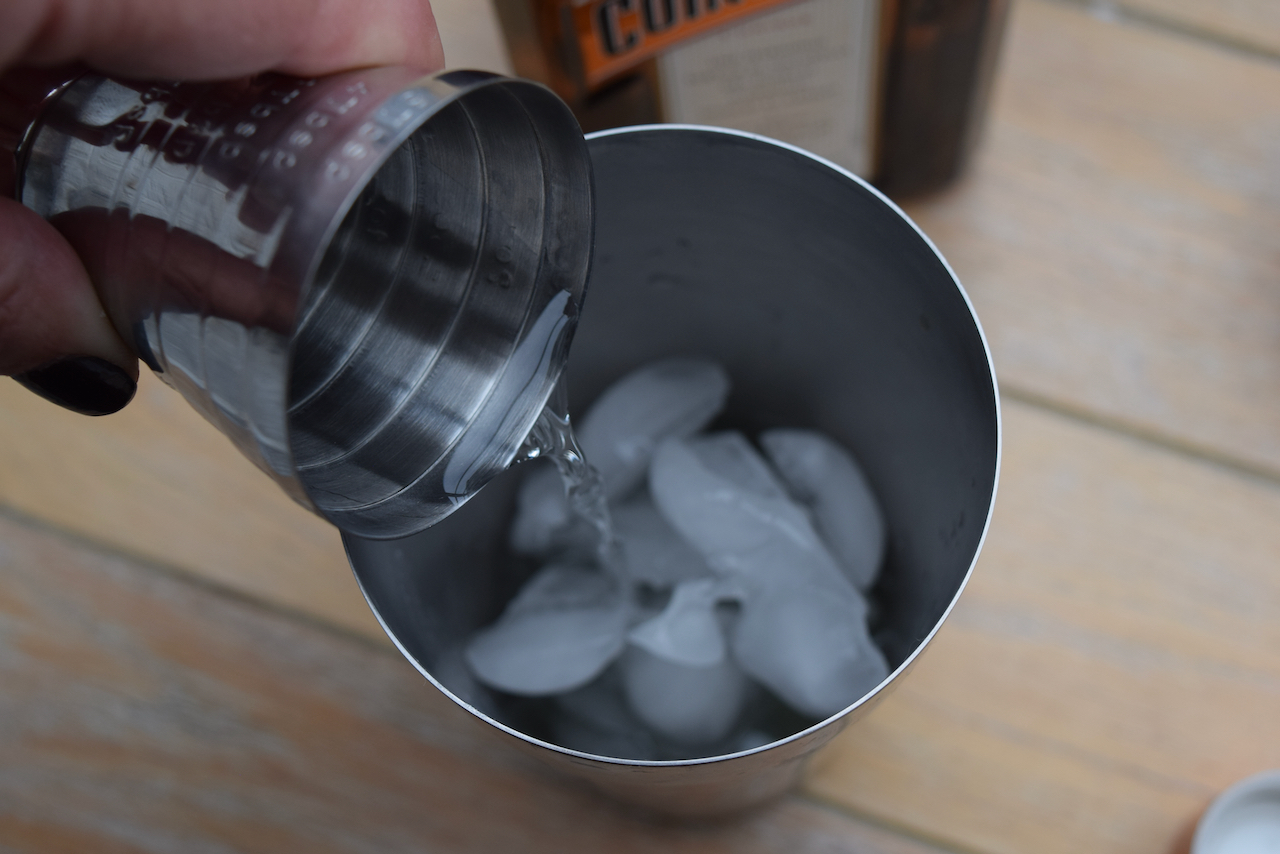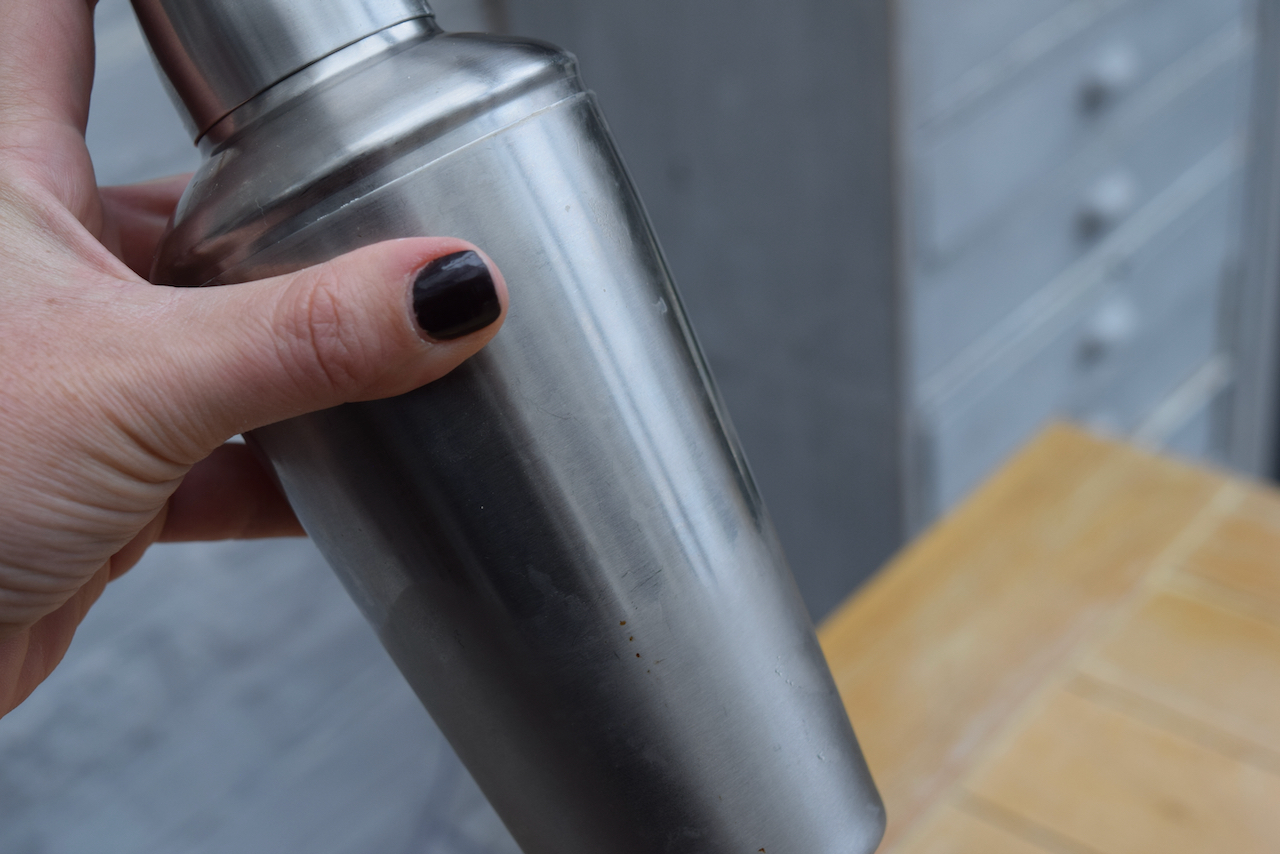 Pour your sour, super sippable drink into a martini-ish glass.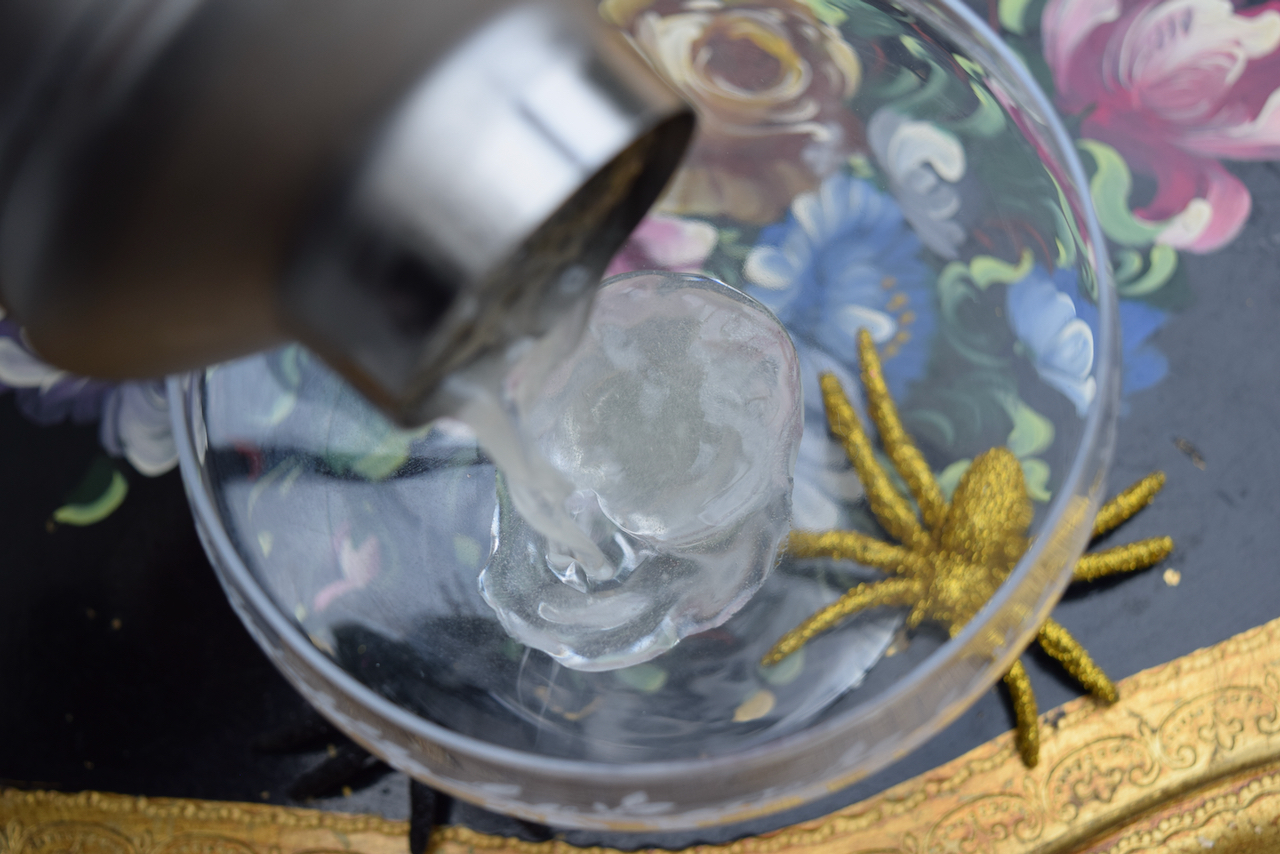 Garnish with a slice of apple or spooky, glittery spiders. Or clouds of green candy floss, providing your greedy 16 year old son hasn't eaten it.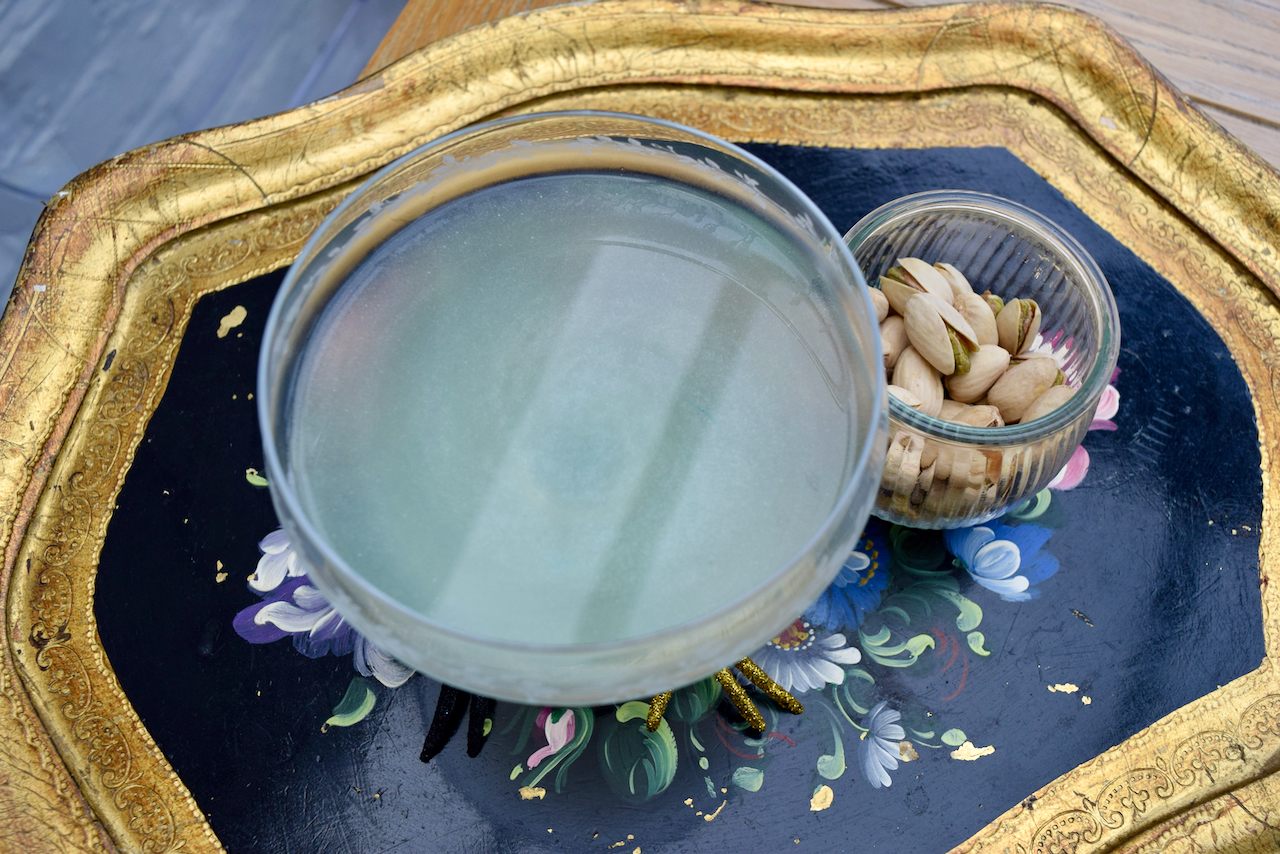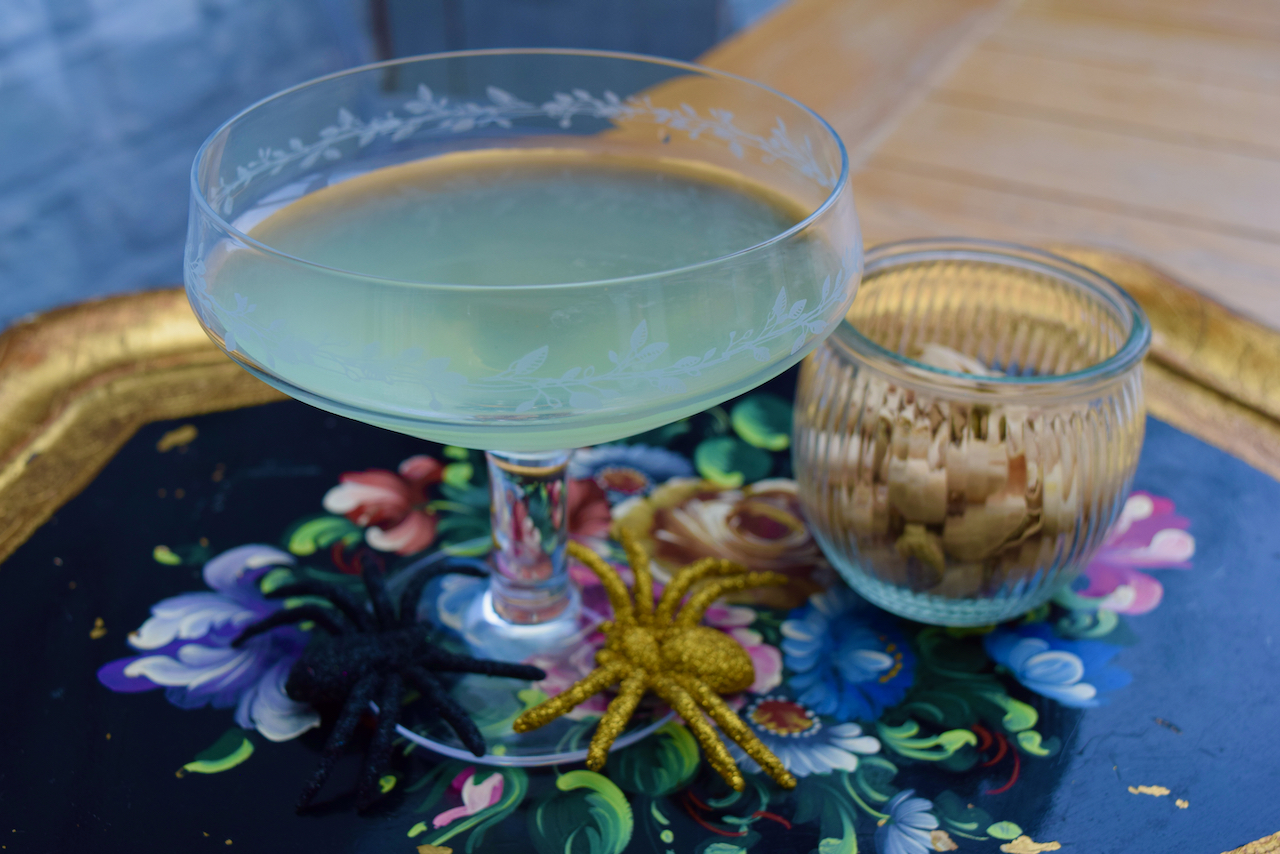 We are a house of bizarrely coloured cocktail lovers, and this Apple Martini is no exception. This is so much more of a treat than a trick, despite its pond water like appearance.
Lucy x
Apple Martini Recipe
Makes 1
You will need a cocktail shaker and a martini style glass
Ice
40ml Vodka
15ml apple schnapps
15ml Curacao or orange liqueur
A slice of apple or spooky items to garnish
Take your cocktail shaker and add a handful of ice. Measure in the vodka, apple schnapps and orange liqueur.
Shake the cocktail until super chilled and then pour into your martini style glass. Garnish with a slice of apple or spooky Hallowe'en items.