Coffee, Date and Cardamom Shake Recipe
Since we got back from our holiday I have been feeling super lethargic. It's been so hot, which didn't help, but now it's cooled down I feel I have no excuse. I should be rested after our lovely break, but no, I feel shattered and am struggling to get back into the routine of work, mealtimes, stopping lunchtime drinking and yet more mealtimes. I can barely keep up with filling the fridge long enough for the boys to clear it out again, let alone be arsed to fashion exciting meals. That said, I did feel spurred into action by this Coffee, Date and Cardamom Shake recipe, least of all because it literally only took 2 minutes to make.
I now love the flavour of cardamom, however, in the past, I hated it. This stemmed from always finding a whole pod in my take-away pilau rice and inadvertantly crunching it. However, this Shake just has a subtle hint of this elegant spice, alongside a good burst of coffee and the sweetness of dates. I drank this as a mid afternoon pep-me-up, however, it would make a top breakfast tipple to get you going first thing. The dates give you a sweet boost as well as giving this shake a hint of caramel. I had some almond milk in the fridge after Ben announced cows milk no longer agreed with him, so I used this, but use any milk you have to hand. It was hot when I made my shake so added loads of ice which created a slushie effect, use less if you like a less icy drink. Huge thanks to Little Sugar Snaps for the inspiration for this lovely recipe.
If you are feeling in a relaxed summer mood, this Coffee, Date and Cardamom Shake may be the answer to your lethargic prayers. If not, just drink it lying on the sofa reading a book, no one's judging.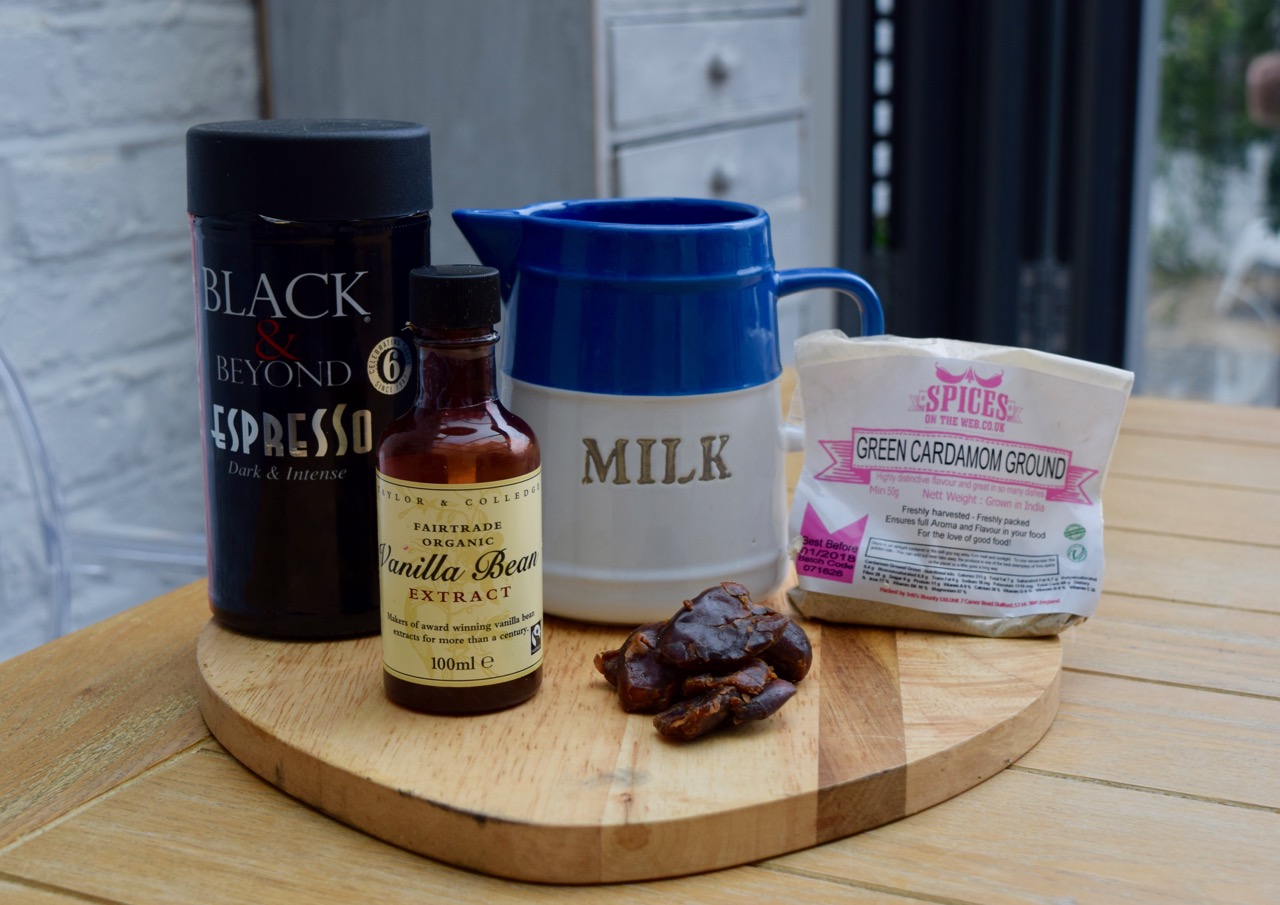 The original recipe called for crushing cardamom pods but I am far too lazy for that. I got this lovely bag of ground cardamom from Amazon and have used it a lot. I put instant espresso powder into my shake but use whichever instant coffee you have in your cupboard.
Make a start with your NutriBullet or powerful blender and add a good handful of ice. Pour over your milk.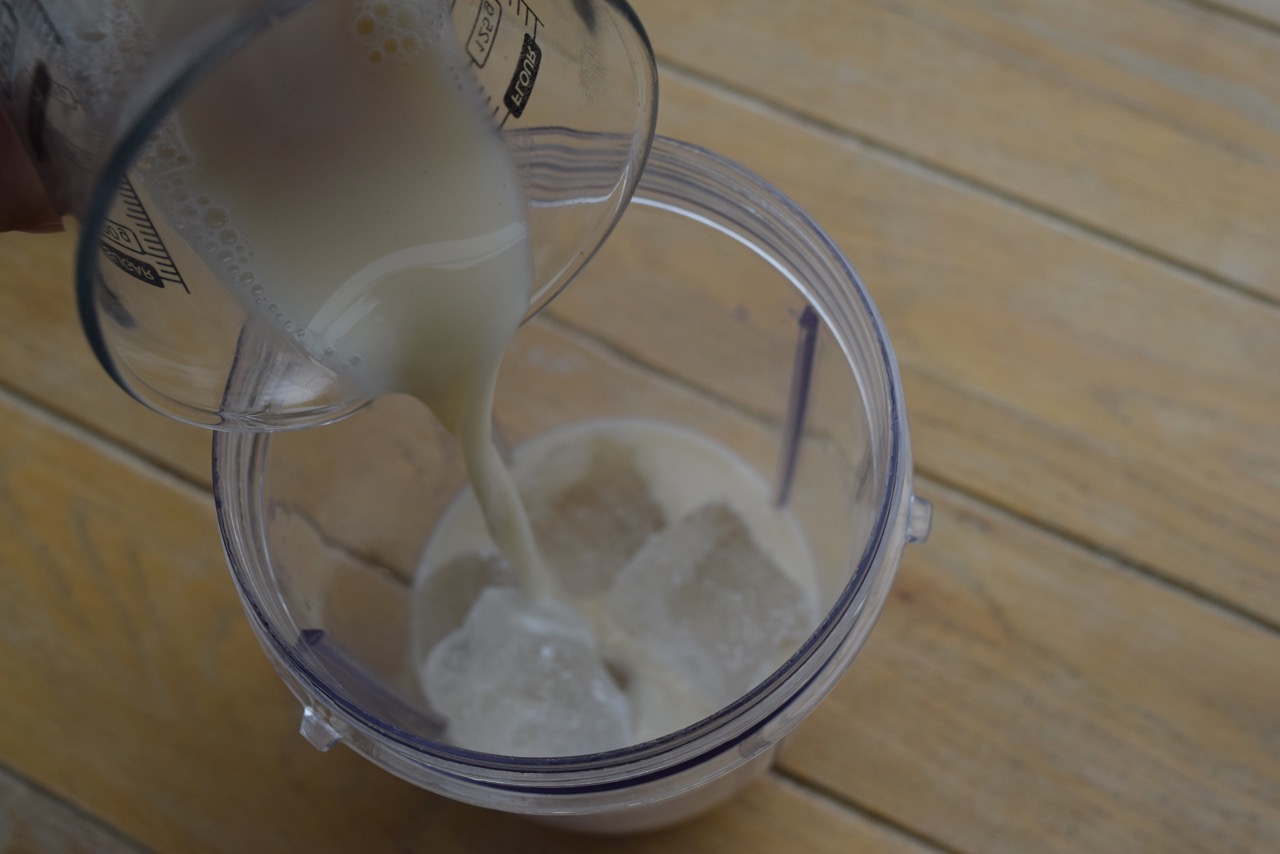 Now drop in the dates then measure in the instant coffee. I used normal dried dates, no need for pricey Medjools here.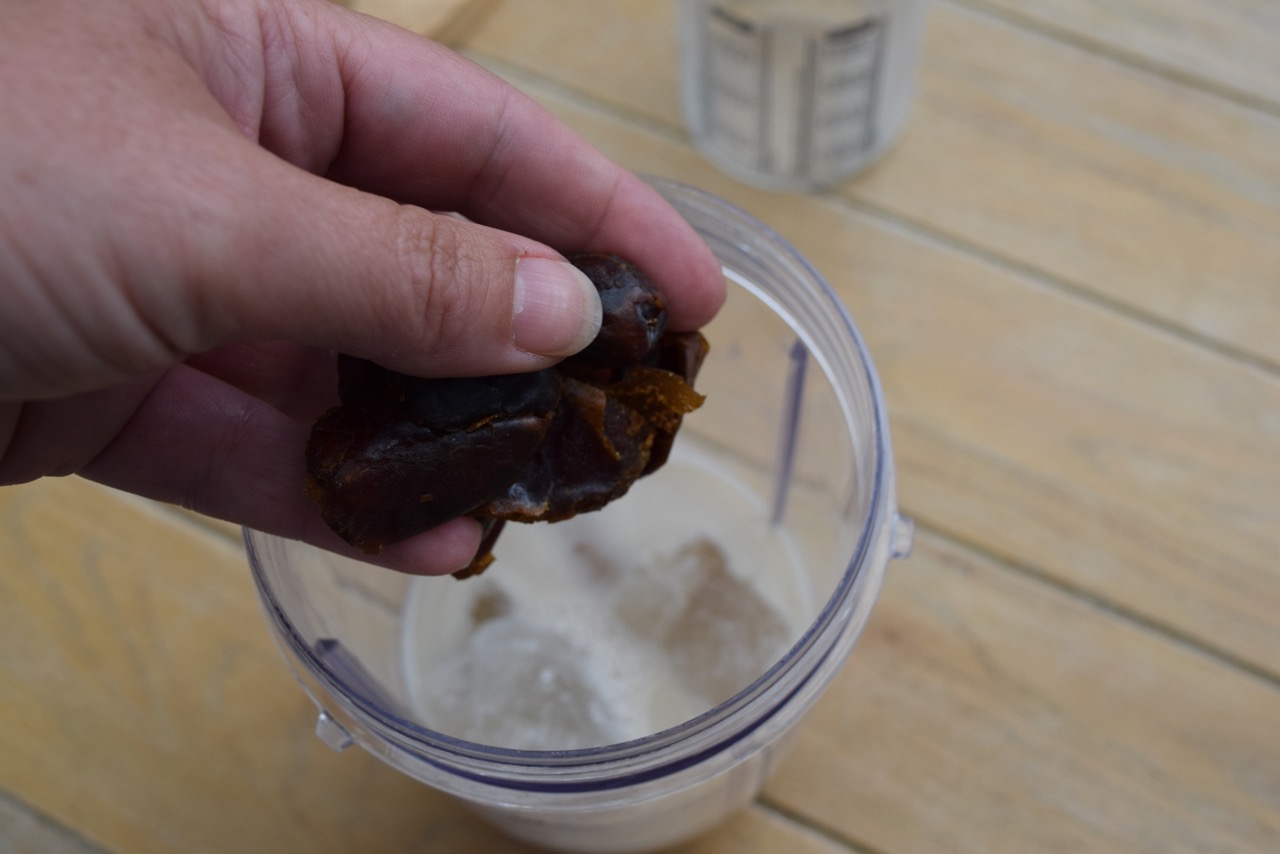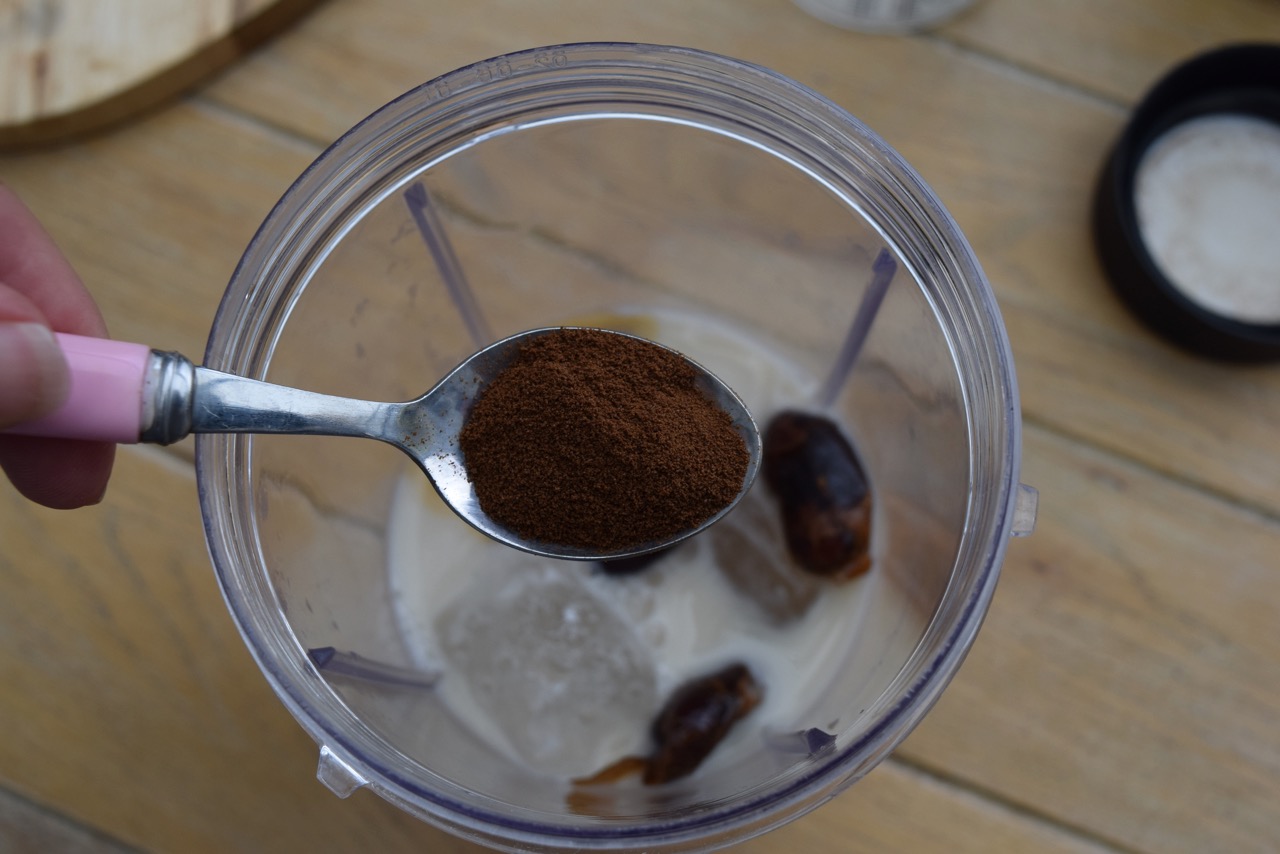 Add the cardamom, a quarter to half teaspoon is plenty, and vanilla then it's time to blend.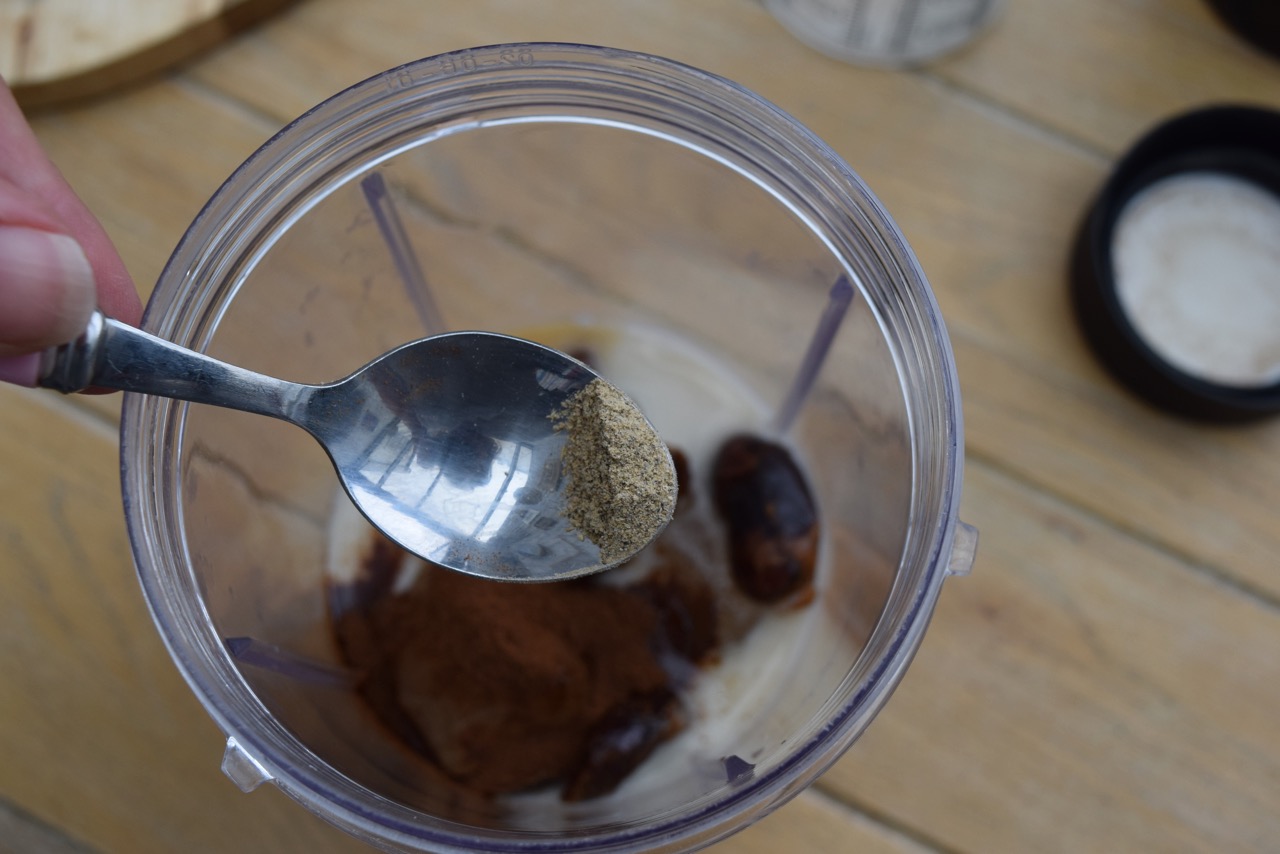 Pour your shake/slushie into a large tumbler.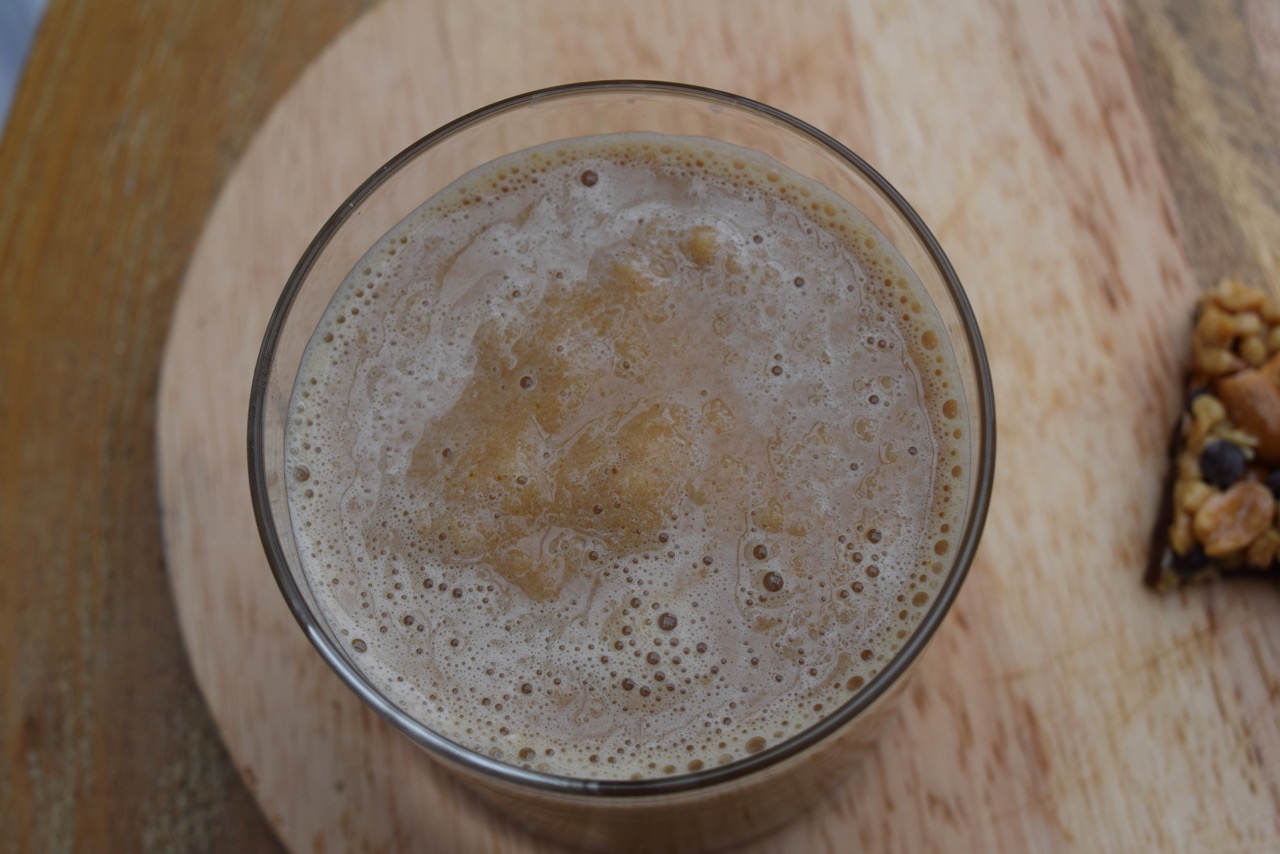 This can be enjoyed with a granola or nut based bar you can pretend you made yourself *from a packet*.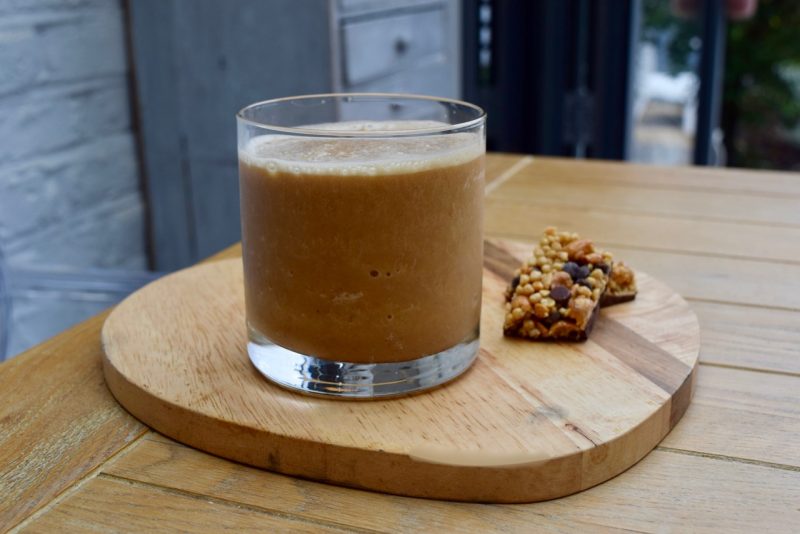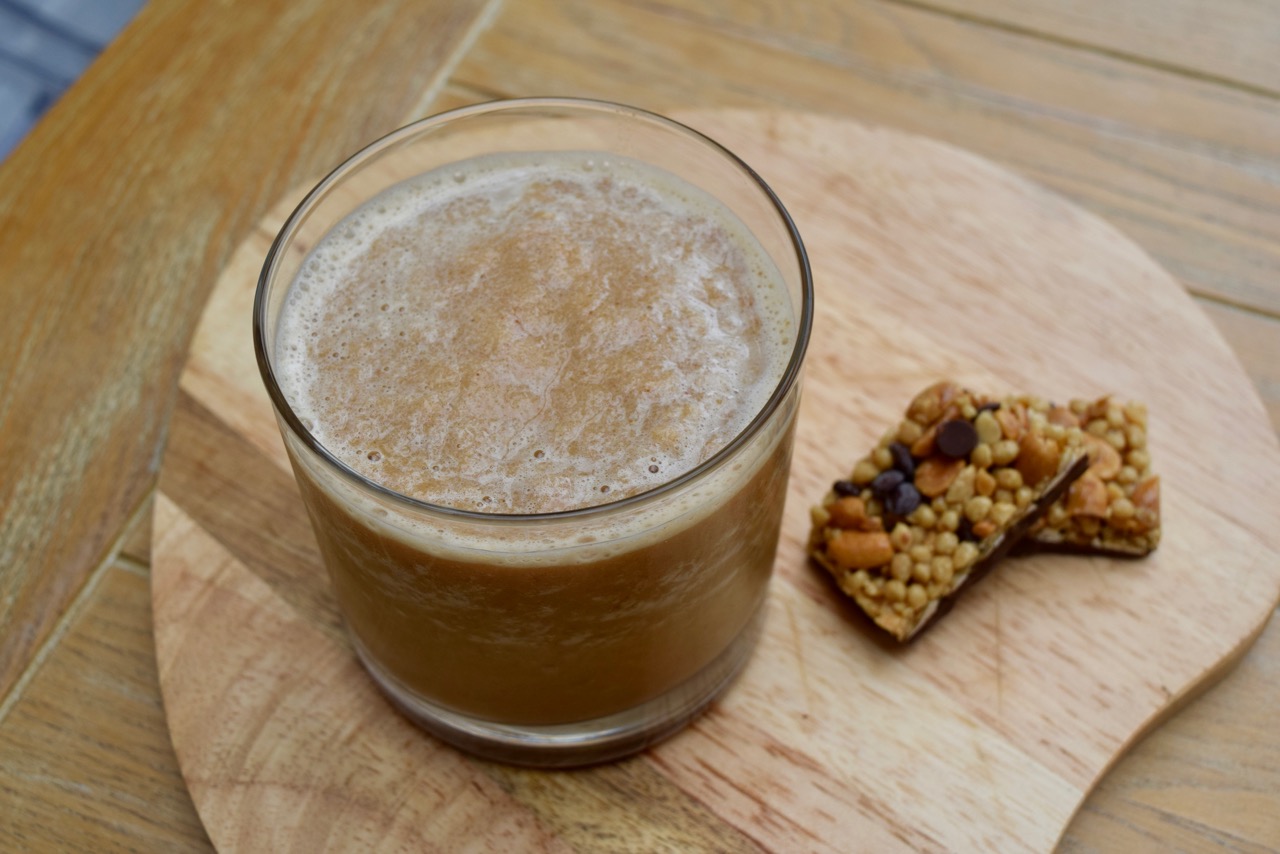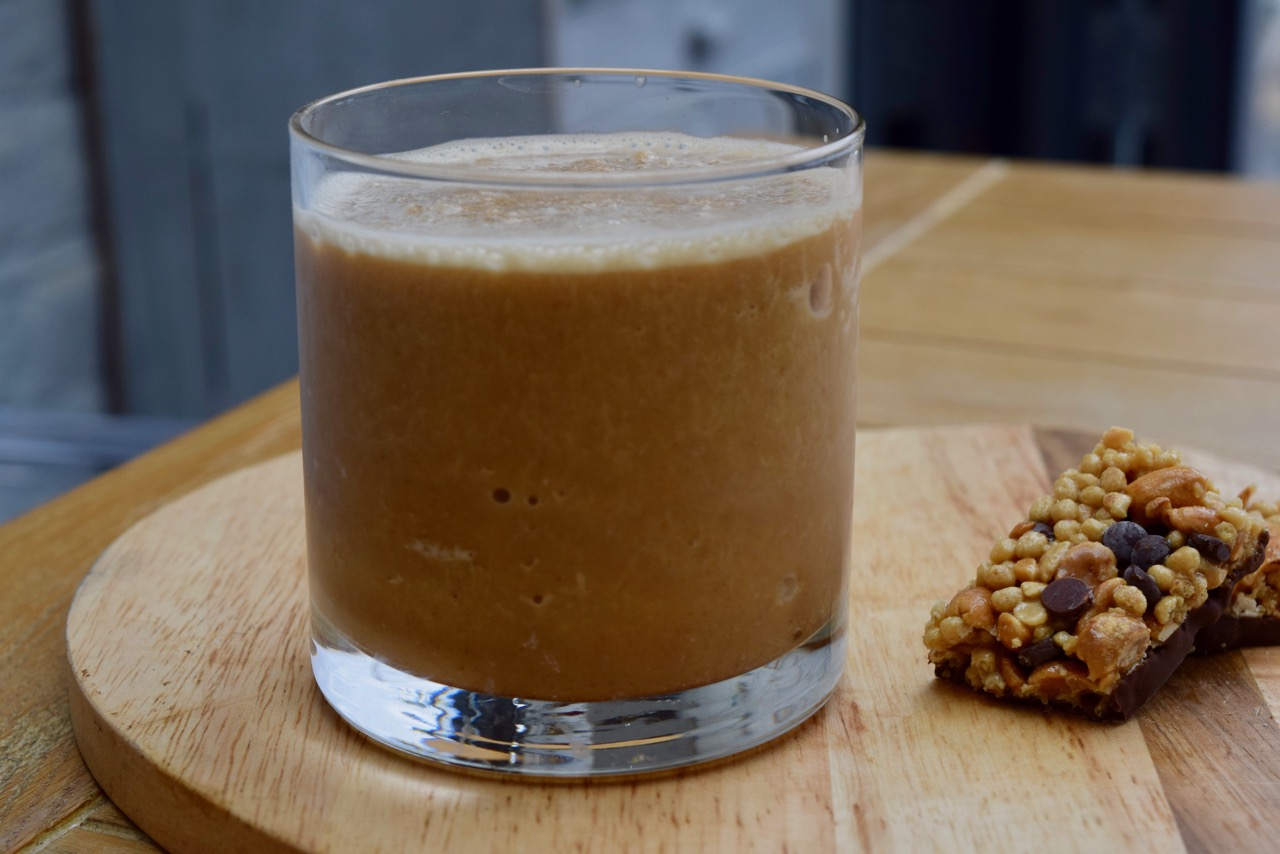 Chilled, refreshing and with a hint of oomph. This is no ordinary shake, it takes seconds to make but may well revive you for a lot longer.
Lucy x
Coffee, Date and Cardamom Shake Recipe
Makes 1
You will need a NutriBullet or a powerful blender and a glass
Ice, a good handful
160ml milk of your choice, I used almond as I had some to hand
6 dates, stoned
1 teaspoon instant coffee powder/granules, mine was an Espresso variety
1/4 to 1/2 ground cardamom, to taste
1/2 teaspoon vanilla extract
Take your blender of choice and add a handful of ice. Pour in the milk then add the dates. Measure in the coffee granules or powder, ground cardamom and vanilla.
Blend until smooth and the dates are well combined. Pour into a large tumbler and sip and feel hugely invigorated.