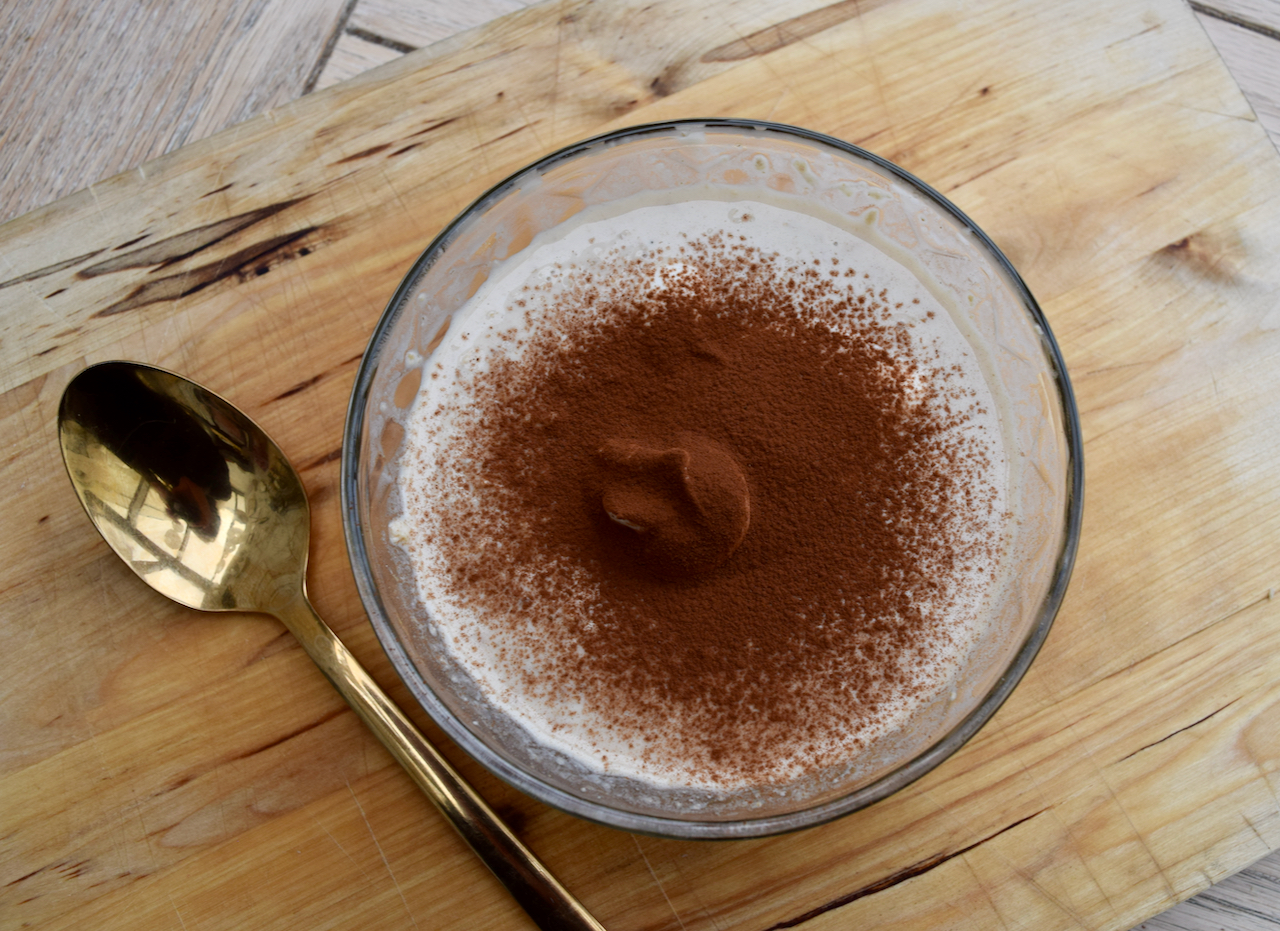 Tiramisu style Overnight Oats recipe
Overnight oats of any nature are some of my most viewed posts at the moment, along with Homemade Nakd Bars, so I'm getting the feeling you're all getting into a bit of seasonal healthy eating. A good breakfast is a great place to start, and these Tiramisu style Overnight Oats are a bloody tasty beginning to any day.
I really am not the sort of person to consider making a breakfast in advance; ordinarily it's my least favourite meal of the day unless it's a sausage sandwich on white bread with brown sauce. However, these overnight oats are so effortless, and so delicious, even me, the breakfast refuser, will stir them together before going to bed. This is a simple mixture of oats, milk, coffee, maple syrup and yoghurt. Give these a light stir then forget about them while you get a reasonable nights sleep *6 hours of broken tossing and turning is the best I can hope for these days*. Just before you tuck in, or pop the bowl or jar into your handbag to take to work, dollop on another tablespoon of yoghurt and give them a tiramisu style dusting of cocoa and that's it. Thank you to the Modern Nonna for the breakfast inspiration.
This is so good, I can highly recommend trebling the quantities to avoid future breakfast time disappointment.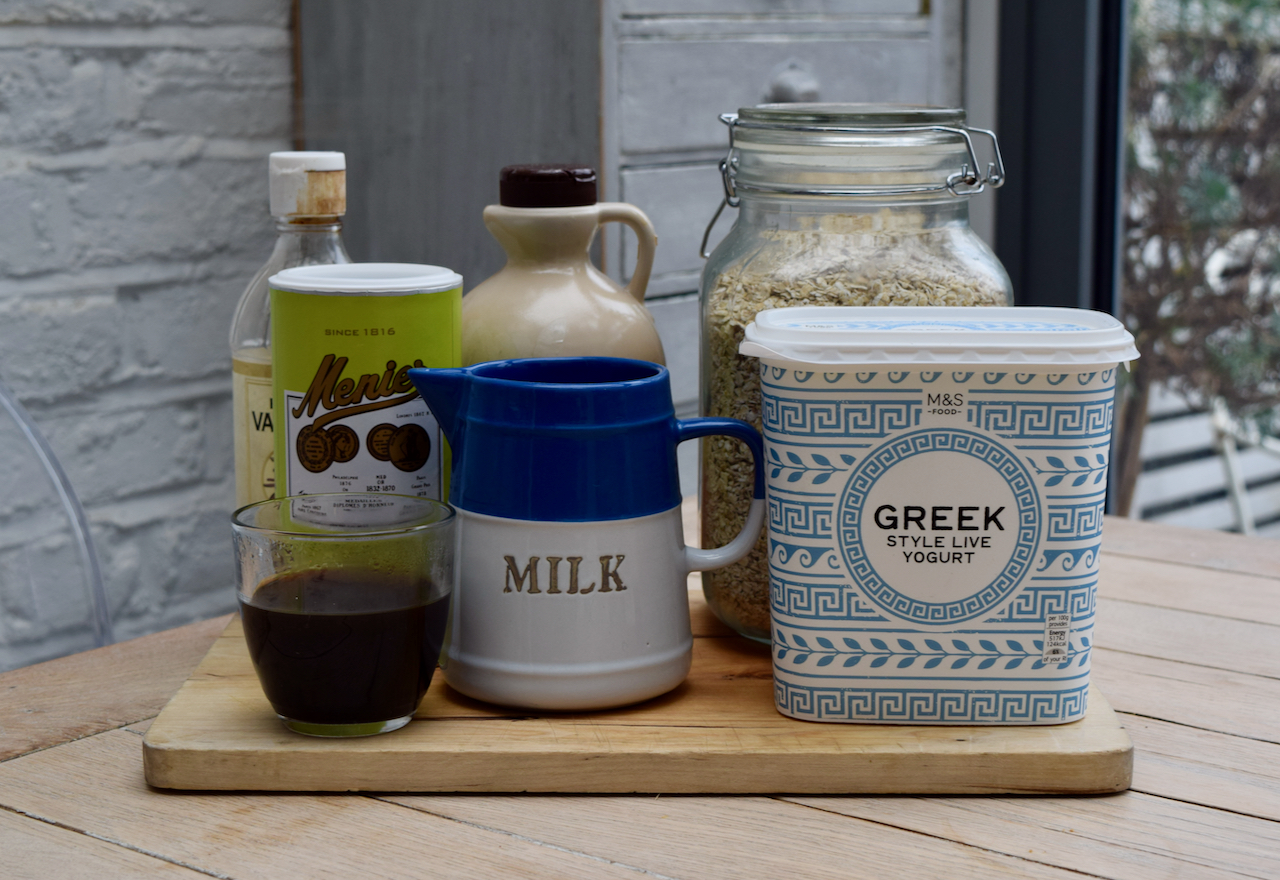 The reason I called these Tiramisu 'style' oats is the total lack of coffee liqueur in this breakfast offering. I won't judge if you add a splash but some well brewed, strong coffee gives just the early morning kick that's needed, without the booze.
Right, get going at least 4 to 6 hours in advance, if not the night before you want to eat your breakfast. And then it's just a one bowl situation, or you can make it right in the jar ready to take to work with you. Start by measuring the oats, coffee, maple syrup and vanilla.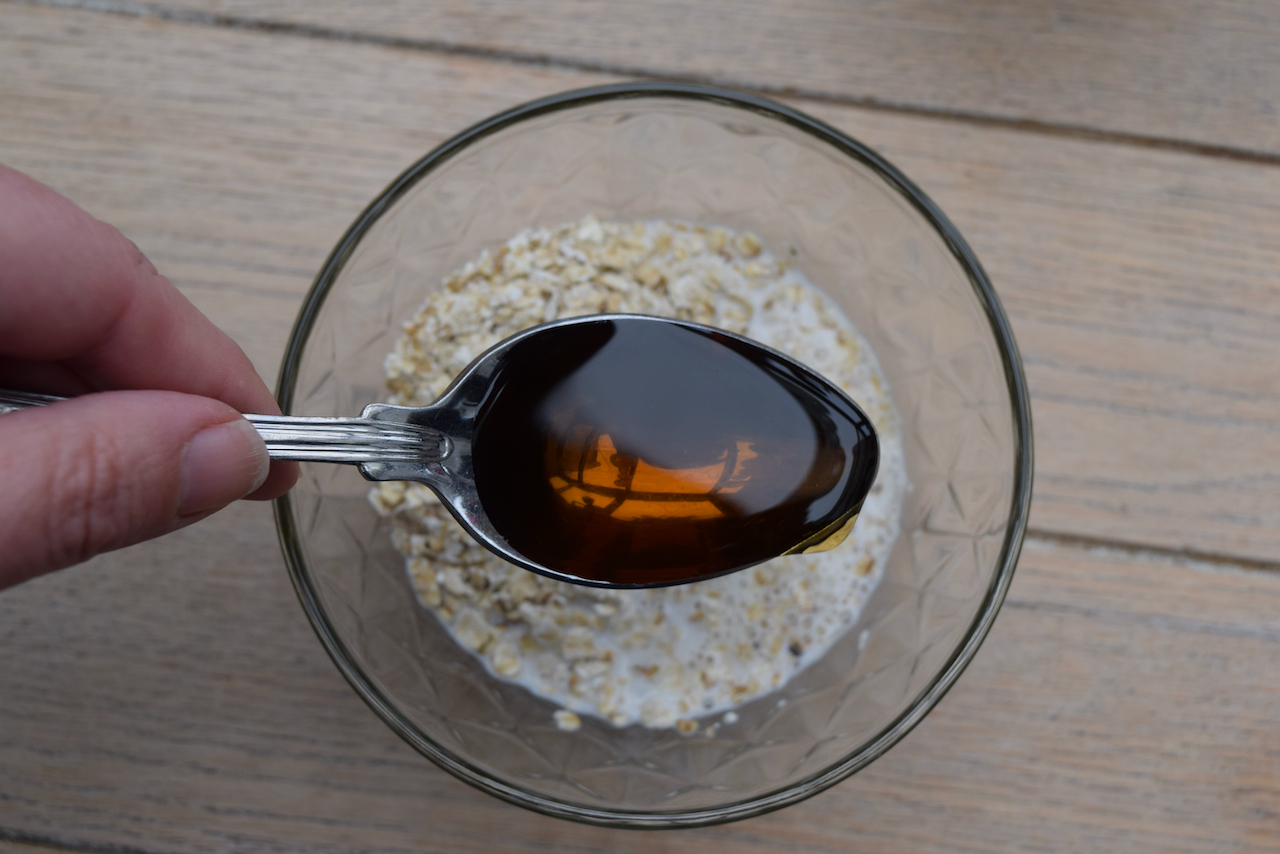 You can use espresso coffee for this, or just any leftover coffee you have from the morning. Pour in the milk and stir in the yoghurt or mascarpone if you have it in the fridge.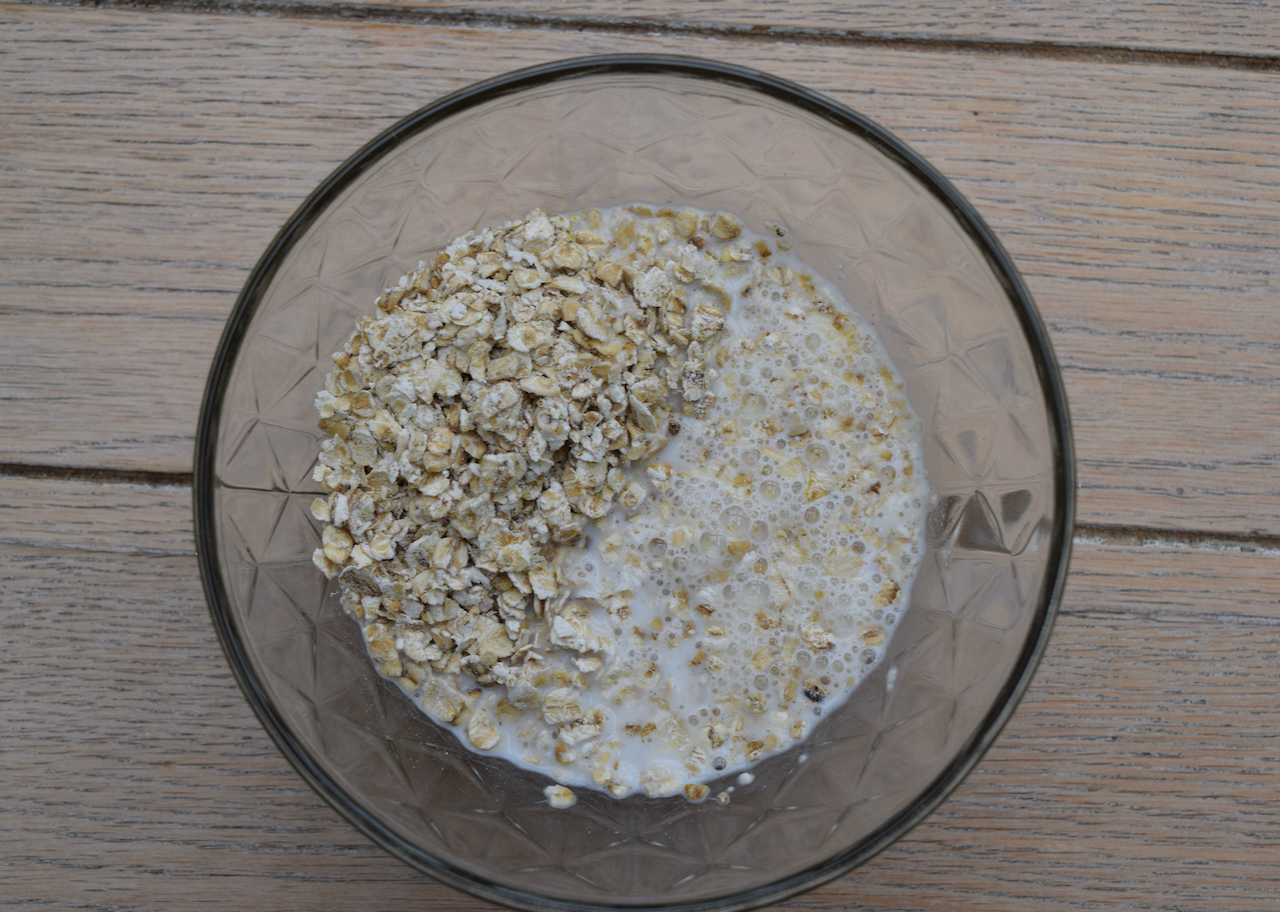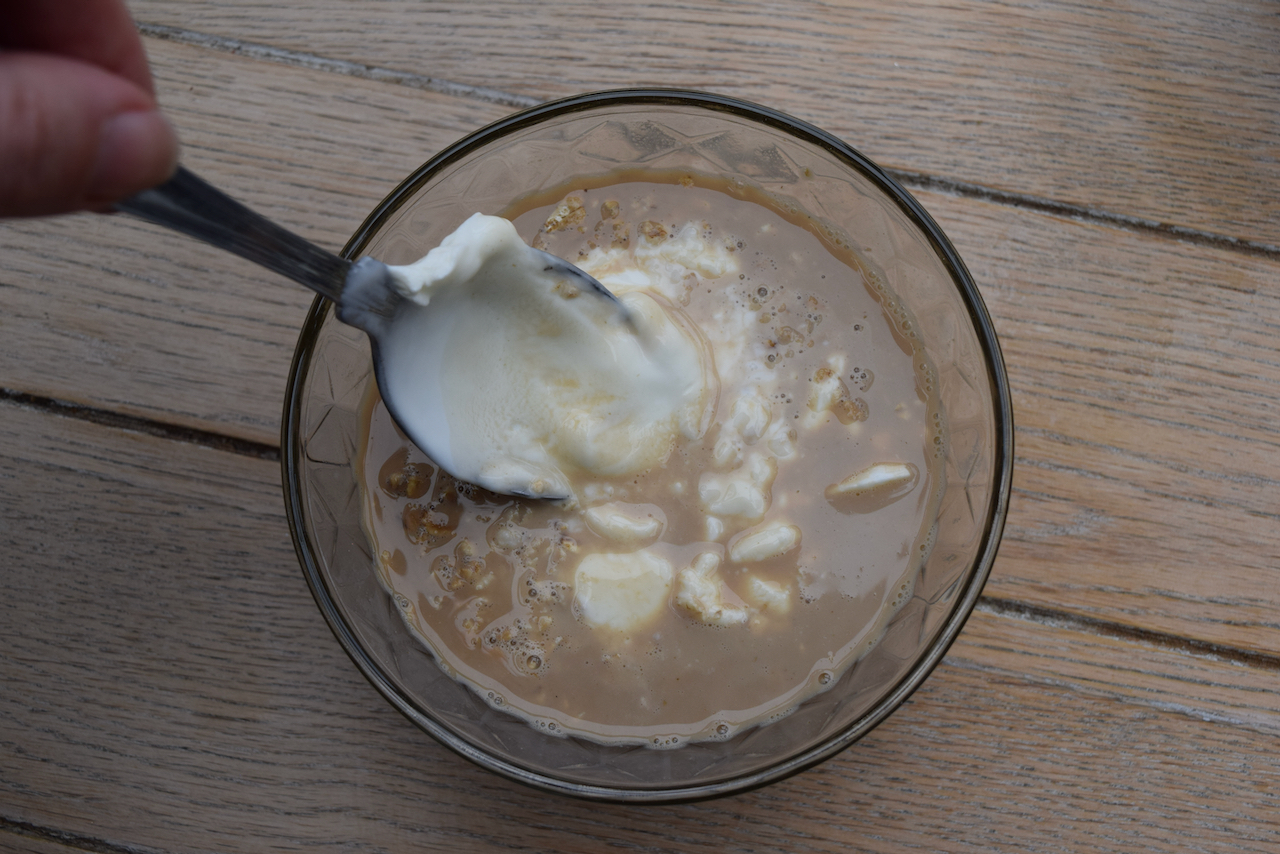 Stir it all together until smooth-ish then pop a lid on or cover the bowl with cling film and leave in the fridge for 4 to 6 hours, or better still, like the name says, overnight.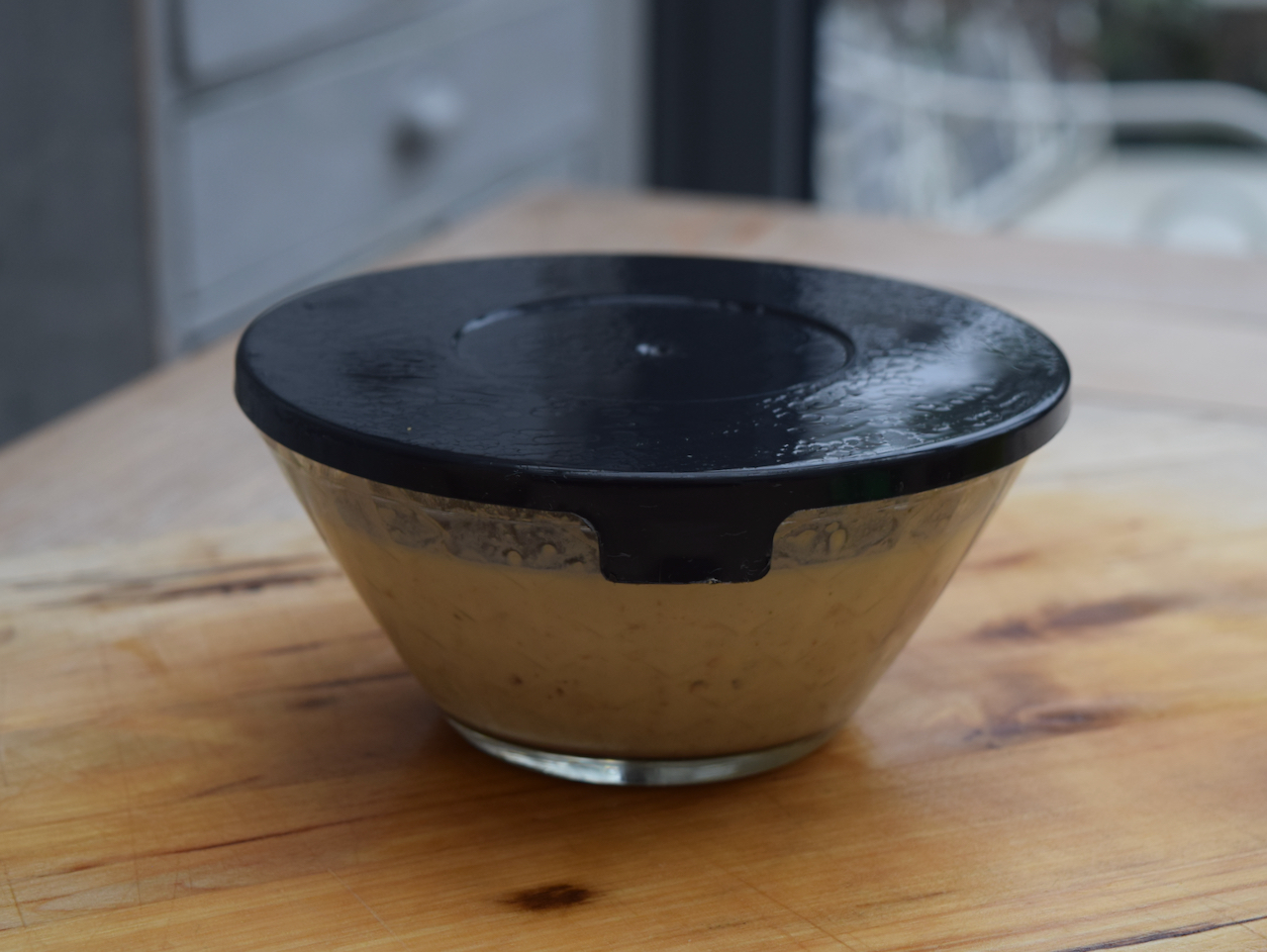 When you're ready to eat, add another generous blob of yoghurt or mascarpone and then dust with cocoa powder, for the full tiramisu experience. Then dig in, this really doesn't taste like breakfast, and certainly not a moderately healthy one.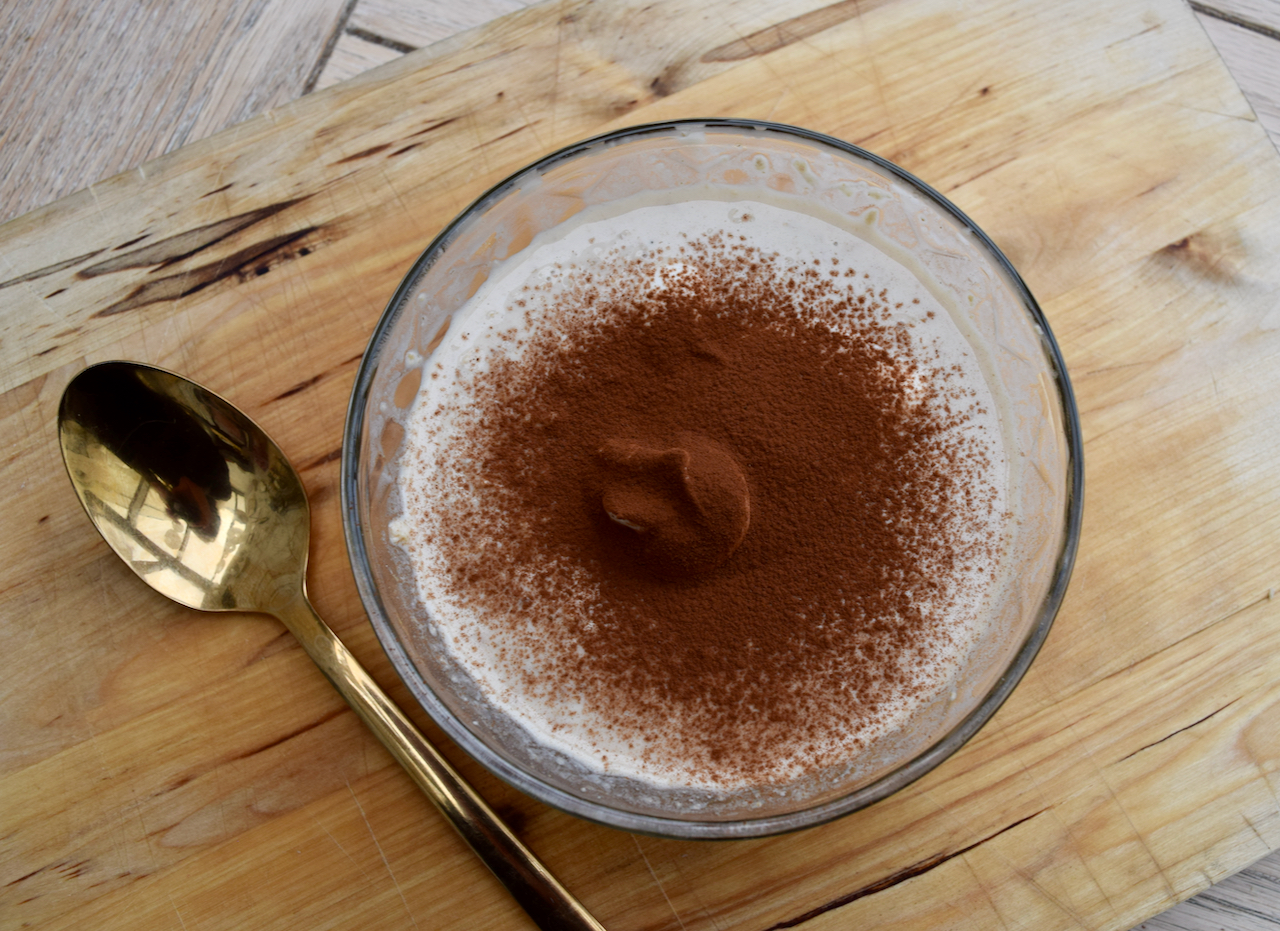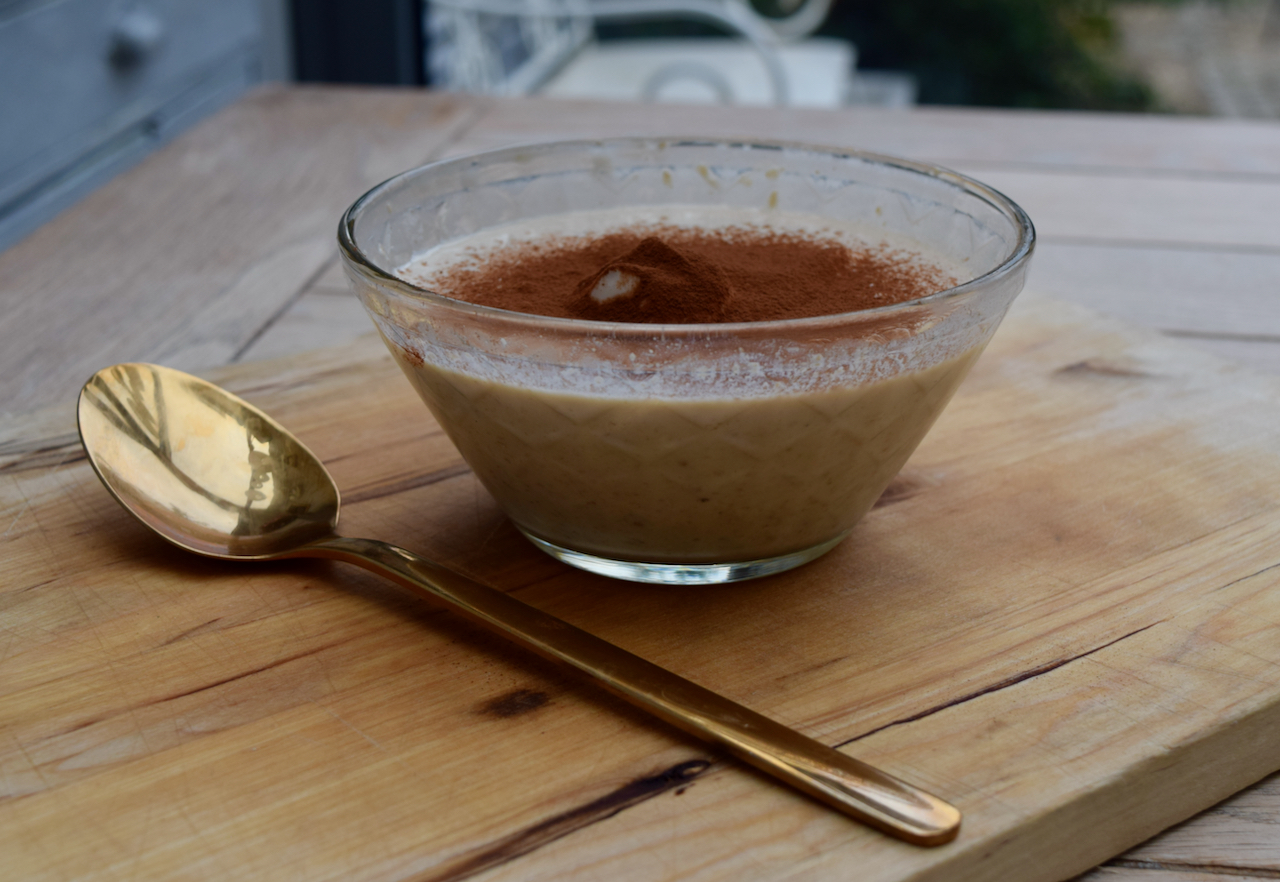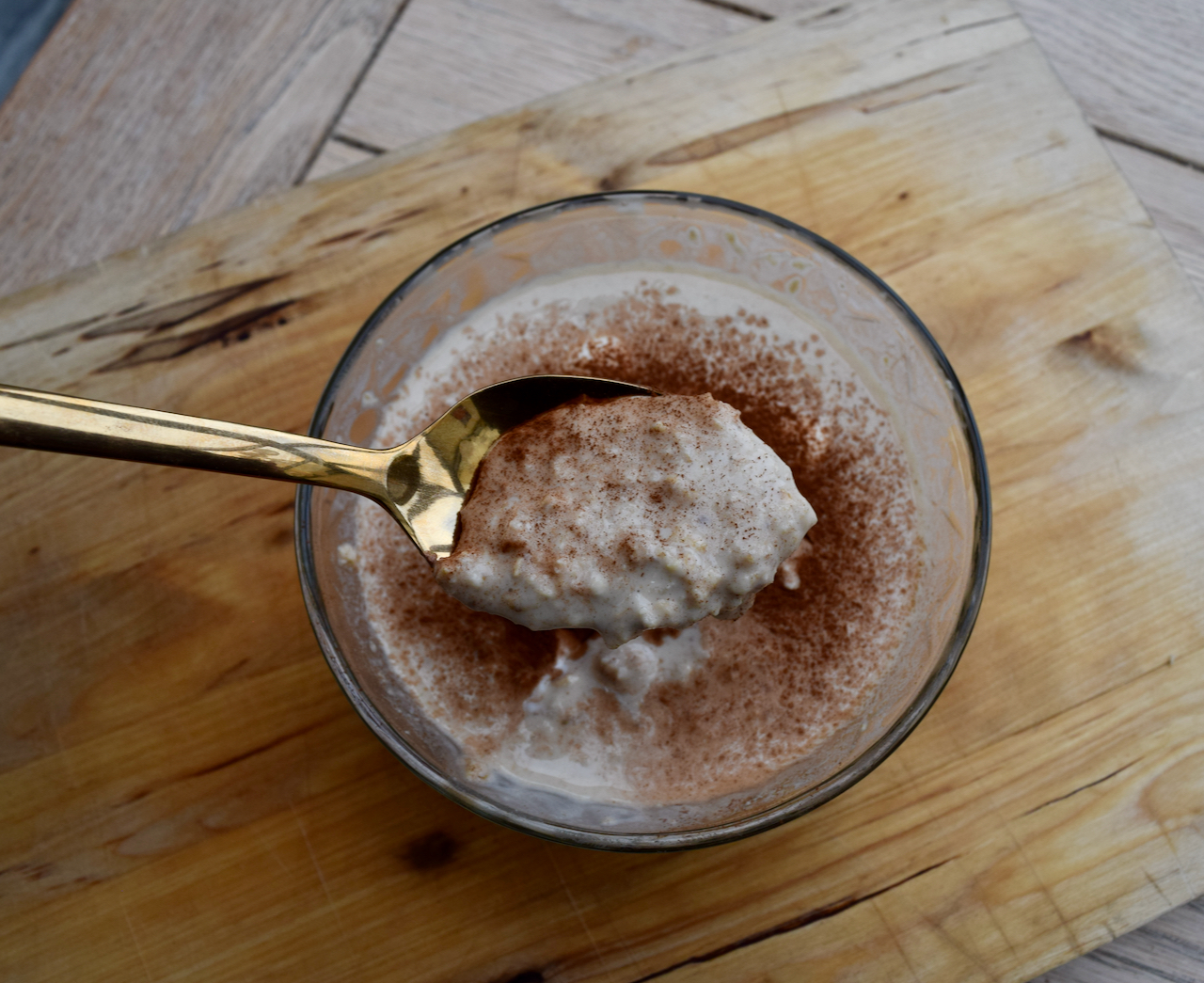 This is my sort of breakfast; easy and oh so quick to make and it doesn't even taste like breakfast.
Lucy x
Tiramisu style Overnight Oats recipe
Makes 1 portion, easily doubled or trebled for several breakfasts
You will just need a bowl and a jar, or lidded jar for storing
45g oats
1 tablespoon maple syrup, or honey
A splash of vanilla extract
2 tablespoons espresso or strong coffee
2 tablespoons Greek yoghurt, or use mascarpone if you prefer
100ml milk
Another tablespoon of Greek Yoghurt or mascarpone and a sprinkle of cocoa powder, to serve
Take a bowl and mix the oats, maple syrup or honey, vanilla, coffee, yoghurt and milk. Stir well and transfer to a jar with a lid for easy breakfast transportation or simply cover your bowl with cling film. Put in the fridge for at least 4 hours, but it will be much better overnight.
When you're ready to eat your overnight oats, dollop on another tablespoon or so of Greek yoghurt and dust the top of the dish with cocoa powder. Dig in with a big spoon. You can make this in bigger quantities and it will keep for up to 3 days in the fridge.