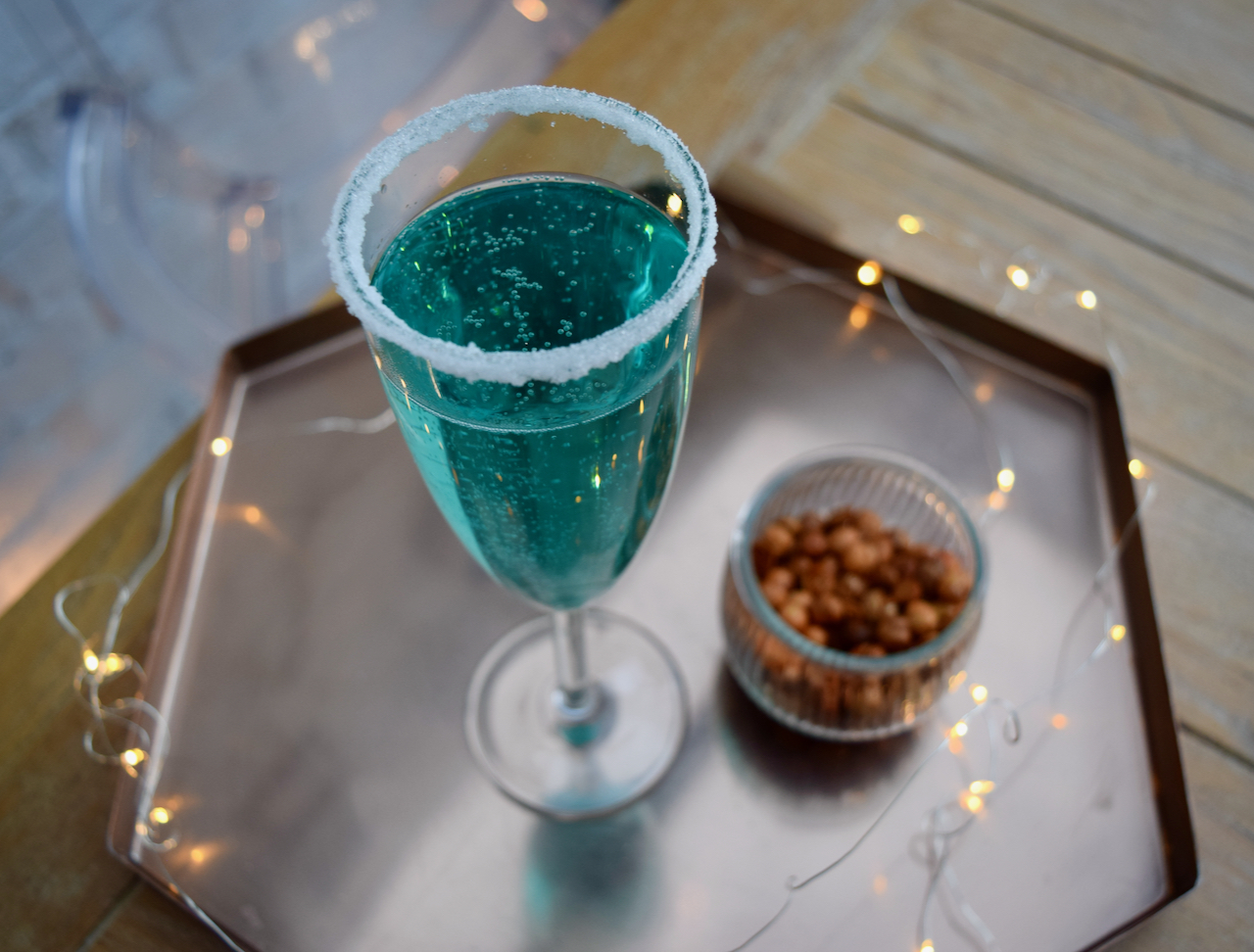 Jack Frost Bellini Recipe
I make no secret of my love of blue drinks, and if you can't drink a slightly comedy drink at Christmas, then when can you? This Jack Frost Bellini is a lovely way to liven up your festive fizz, and what a cheerful way to start your Christmas day.
Blue drinks are usually reserved for the teens in our house, but I am scraping in on their fun by adding just a touch of Blue Curacao to your chosen fizz. I wouldn't bother whipping out the vintage Champagne for this, but a splash of Prosecco or Cava is just what this cocktail needs. It has a hint of citrus and is fresh and refreshing. The sugar rimmed glass has a touch of frosty fun and makes this so pretty on a tray if you've got people coming over for a pre Christmas drink this weekend.
I've been slightly over indulging this week with a traditional boozy book group date and an office party under my belt. However, this has not managed to dampen my love of a Friday cocktail; I will be ploughing on through now to the new year.
This couldn't get much simpler really, and thank God, as I'm exhausted. The run up to Christmas is ridiculous, so treat yourself to a sit down with a lovely blue drink.
To sugar rim your glass take your Champagne flute and wipe around the edge with a lemon wedge.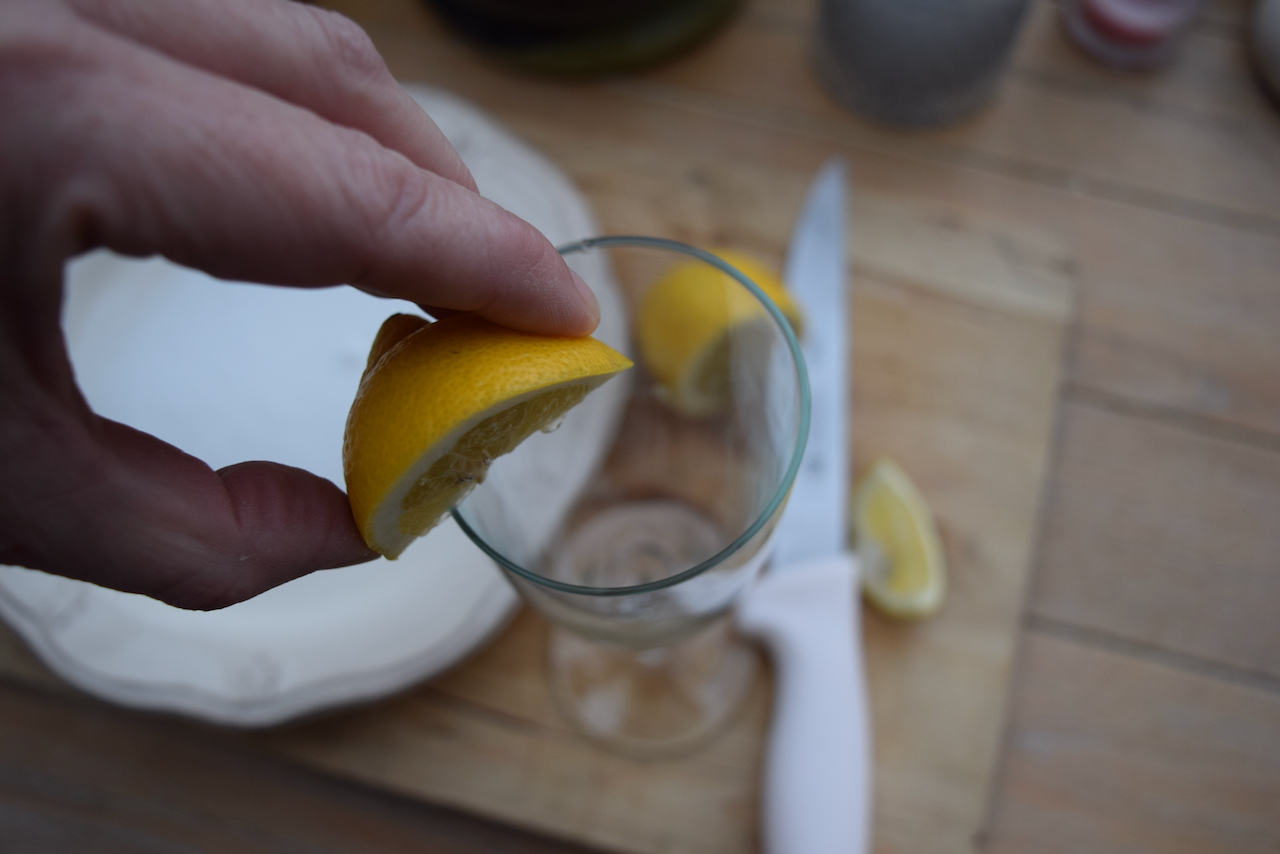 Next dip the lemony edge of the glass in caster sugar for a bit of frosty shimmer.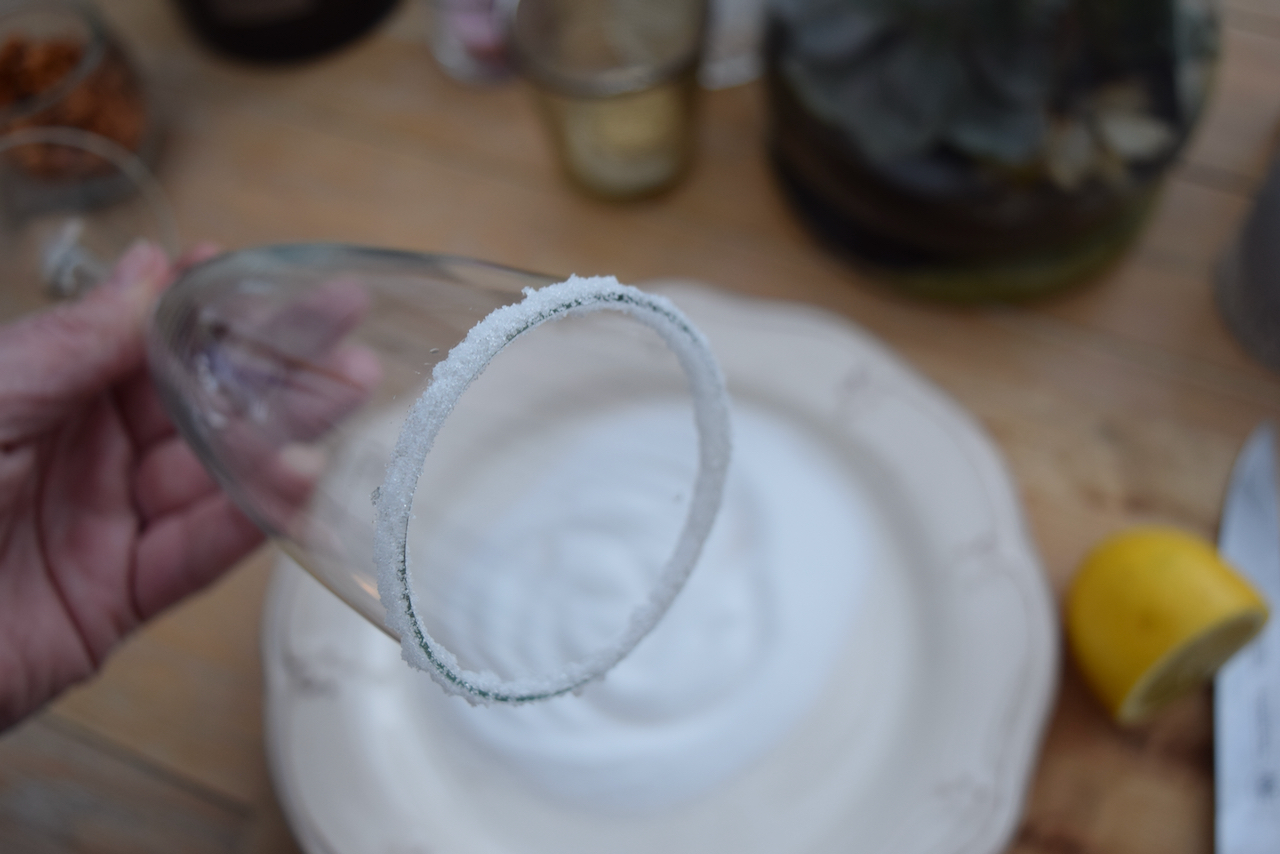 Next, carefully, so as not to spoil the rim of your glass, pour on the Blue Curacao.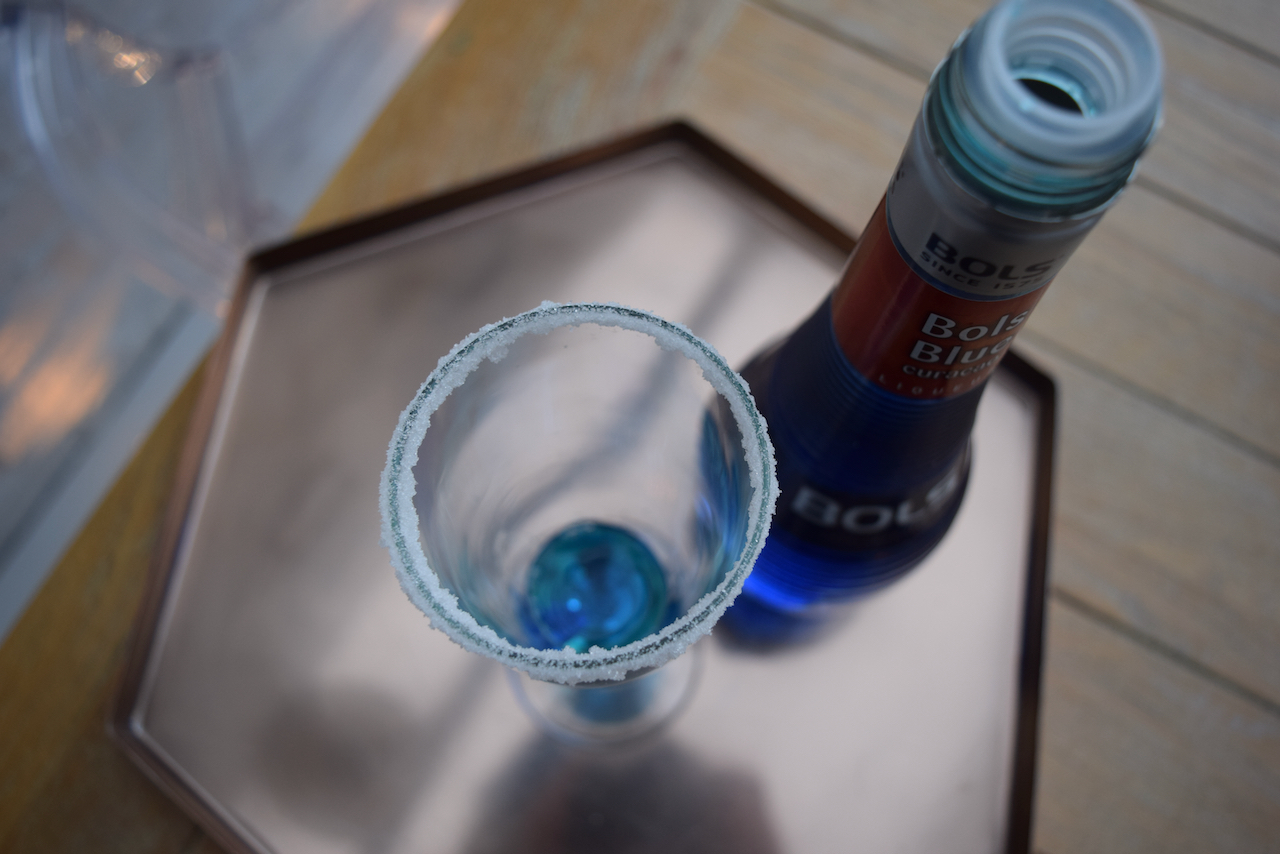 Now, top up with your chosen fizz. Go slowly, you don't want it to overflow.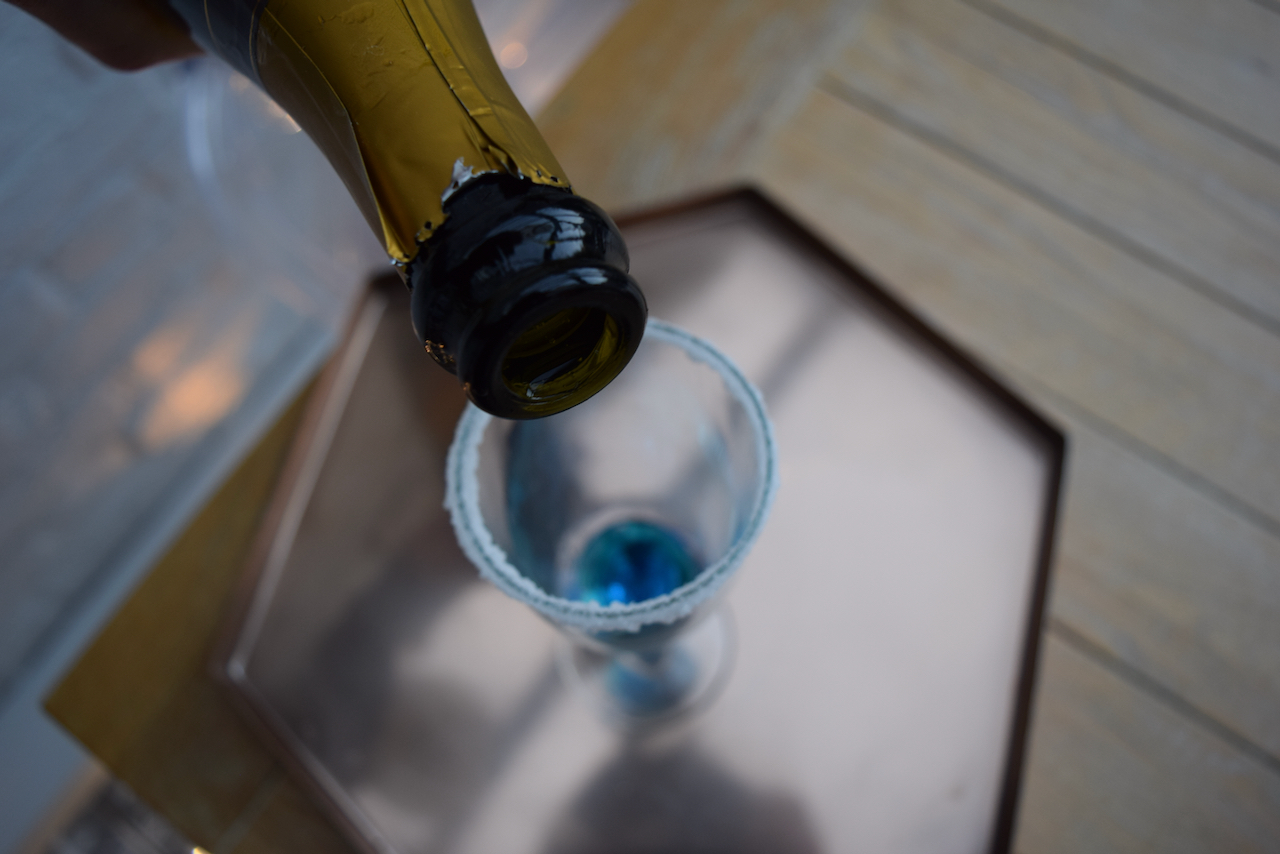 Now all that's left to do is to sit down with your Jack Frost Bellini and take a moment to breathe.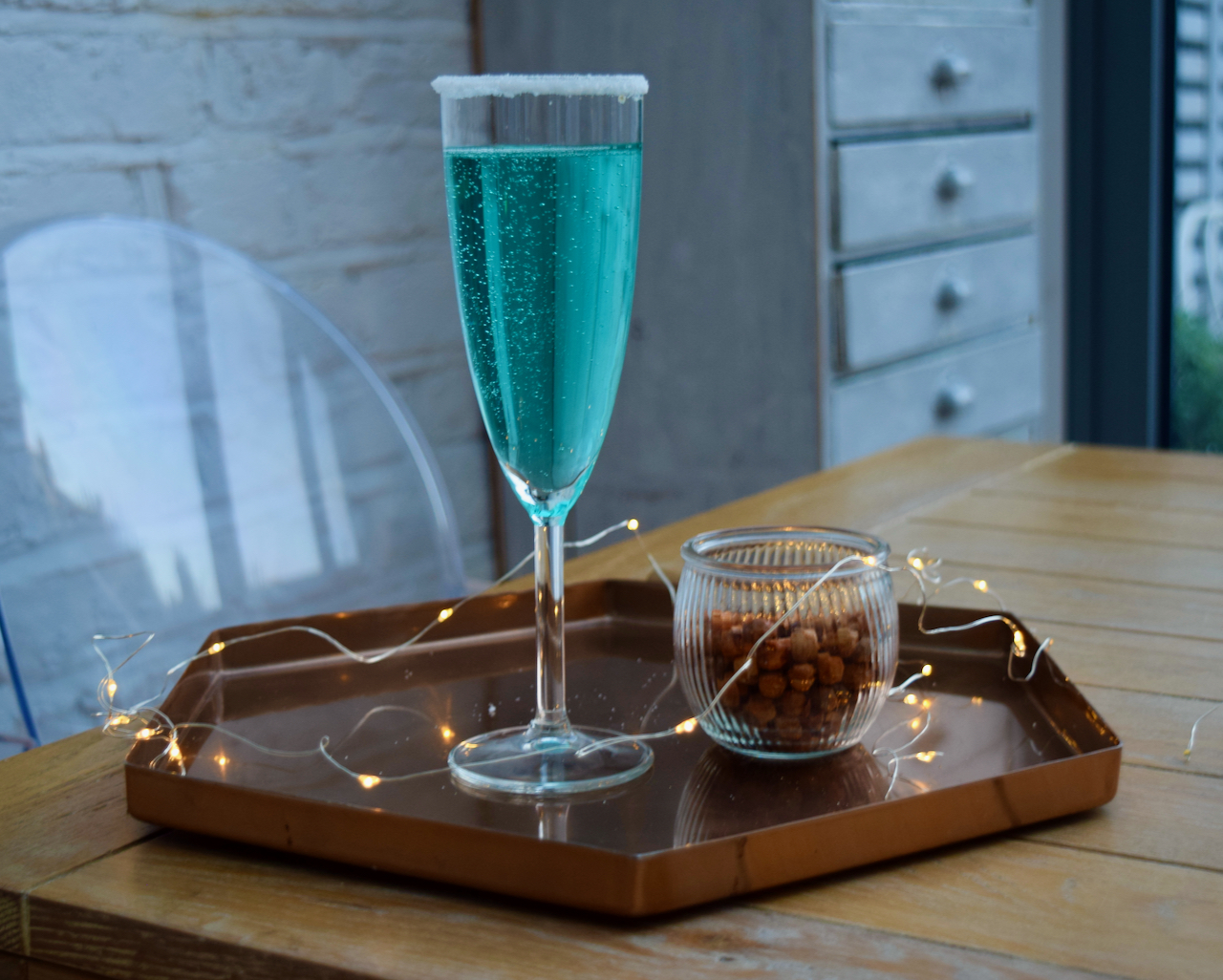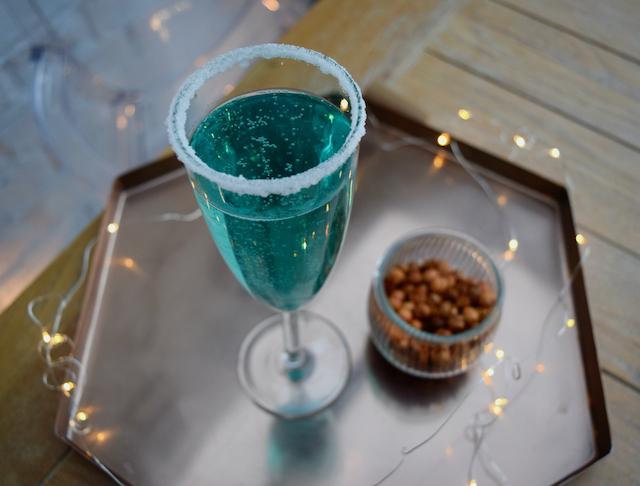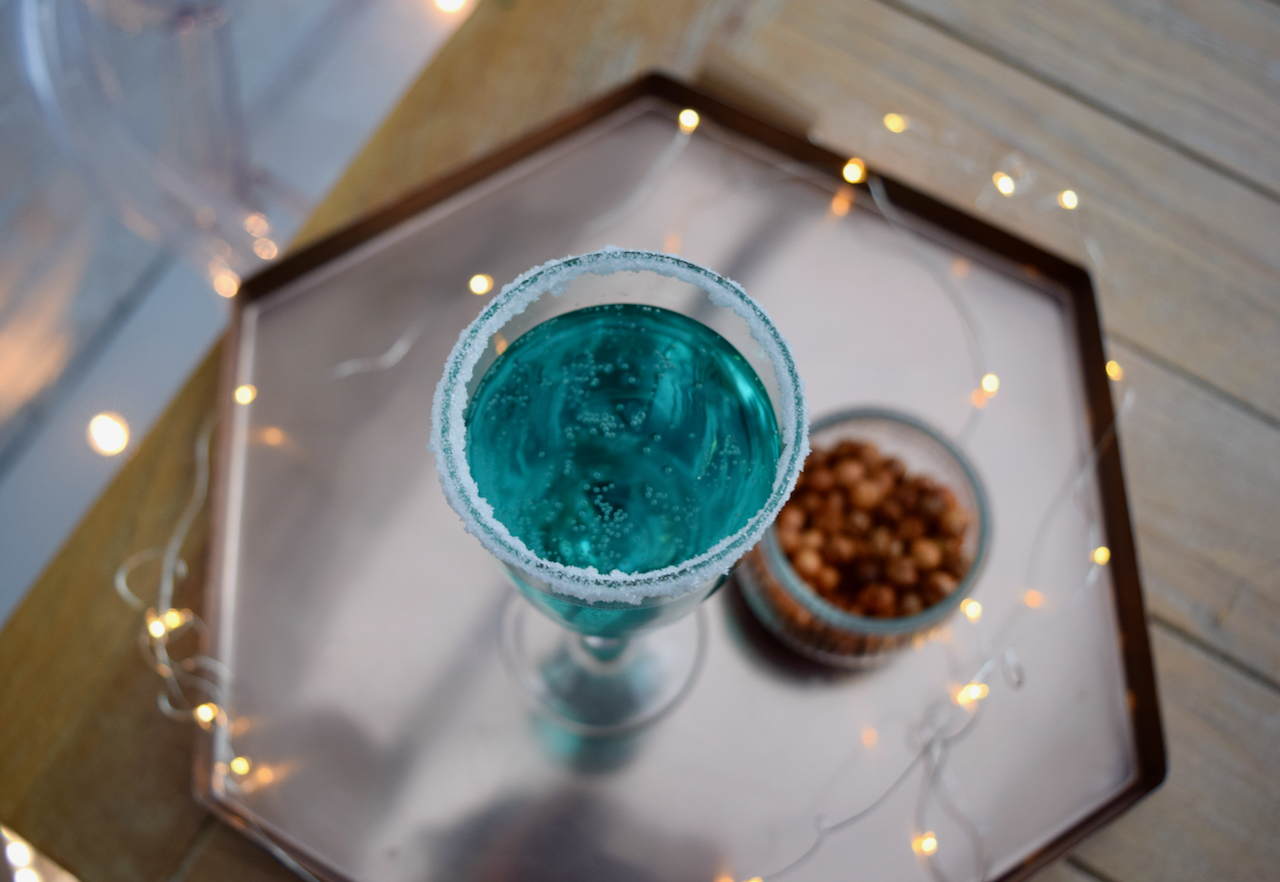 We're into the last lap now before the big day. I feel reasonably relaxed, but that may be because I am still drunk from my office party last night.
Have a lovely weekend.
Lucy x
Jack Frost Bellini Recipe
Makes 1
You will just need a Champagne flute or coup
10ml Blue Curacao
Prosecco or some sort of fizz to top up
A slice of lemon and a tablespoon caster sugar to rim the glass
Take your Champagne flute and wipe around the top of the glass with the slice of lemon. Roll the rim in caster sugar.
Carefully measure in the Blue Curacao then top up with you chosen fizz. Do this slowly so it doesn't froth up.
Sip and feel super festive.