Baked Honey Cod with Roasted Broccoli Recipe
With less than a week to go before I have to unveil my not bikini ready body to an unsuspecting beach full of Spaniards, I am attempting some last ditch healthy eating. Rather a piss in the wind if I'm honest but humour me here. If I can just stay away from cake and gin for a few days, I am sure it will be at least a pound gone.
So, my lovelies, I bring you this Baked Honey Cod with Roasted Broccoli. This is fresh tasting, flavourful and served alongside the roasted broccoli, it definitely ticks some healthy boxes. And quoting Clyde, who is quite the green vegetable shirker 'if you only cook broccoli like this from now on I will eat it'. And I have to agree, by baking the broccoli with just a hint of garlic and oil, it changes this often maligned vegetable into something really rich and tasty.
The original recipe for the cod came courtesy of the jauntily titled No Gojis No Glory website. It called for Black Cod or Sablefish. I ignored this as I was not entirely either were available from Ocado and used some skin on cod fillet, but presumably, any firm fish would suffice here. The Cod takes on the wonderful flavours of the marinade and when roasted, this adds a sweet toasty quality. I reserved some of the marinade to coat the fish just before cooking and if you are serving with rice, you could heat a little to pour at the table.
With it's hint of health, this light supper recipe is tasty and quick, just what you need when you are up against it before the start of the summer holidays. So, it may be worth popping these ingredients on your shopping list for this week.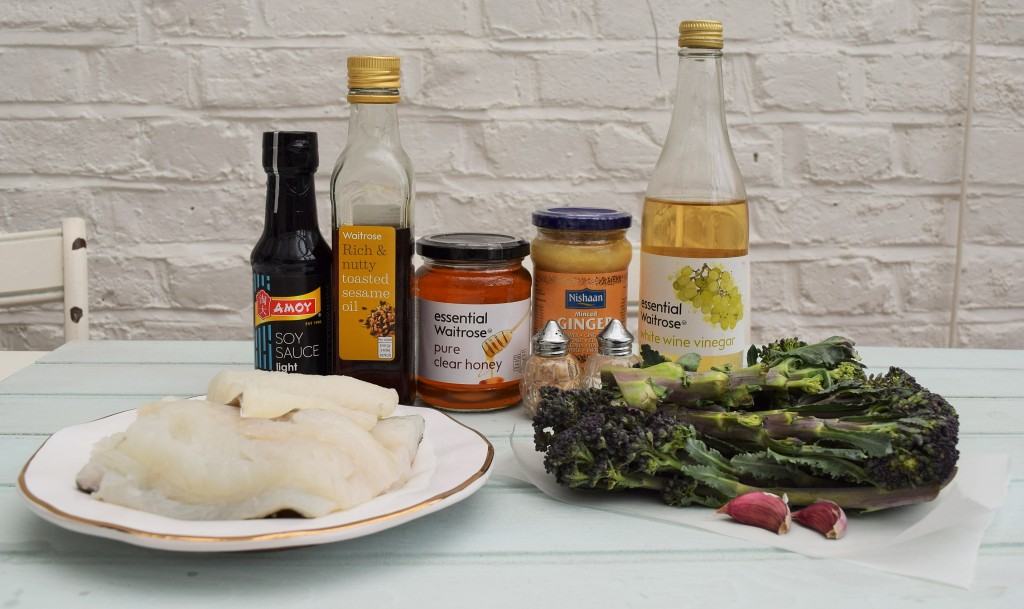 Here's the line up, and in what is now almost coming a habit, I remembered every last ingredient again. Tick and a gold star sticker for me please. For the greenery, I had some wonderful purple sprouting broccoli, but a normal head of broccoli would be fine here too.
Start by taking a large food bag and adding the honey, soy sauce – I used the light variety – sesame oil and vinegar.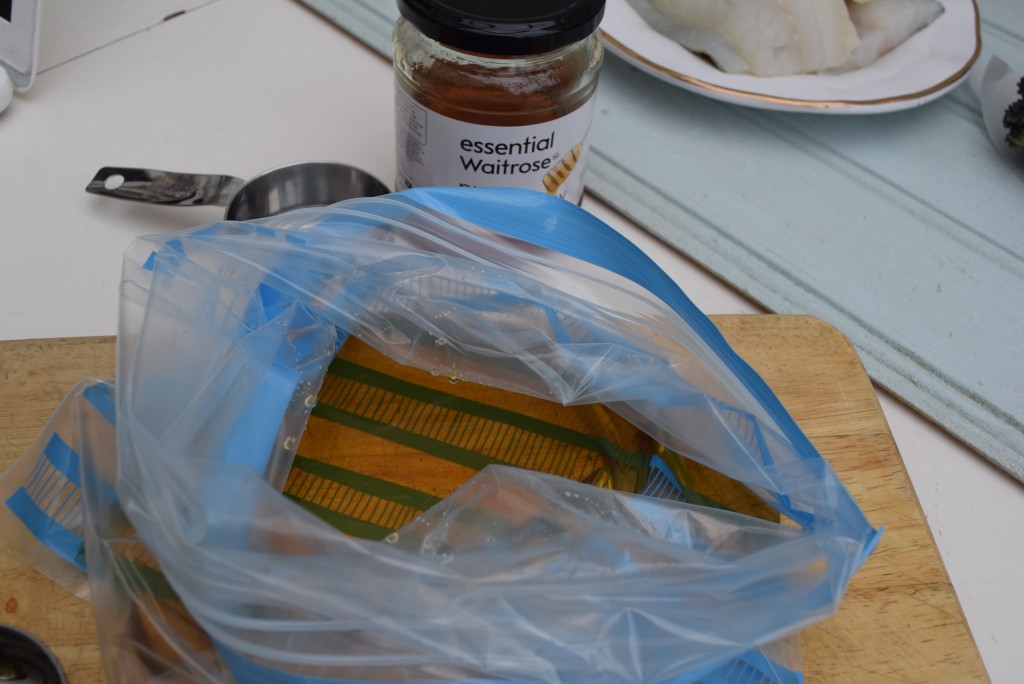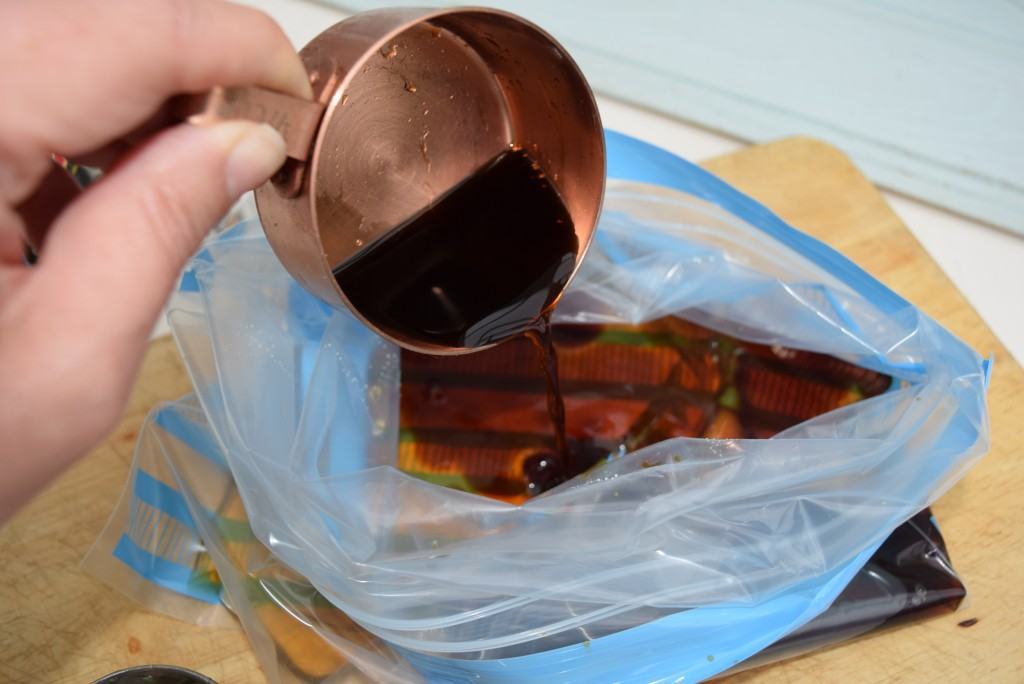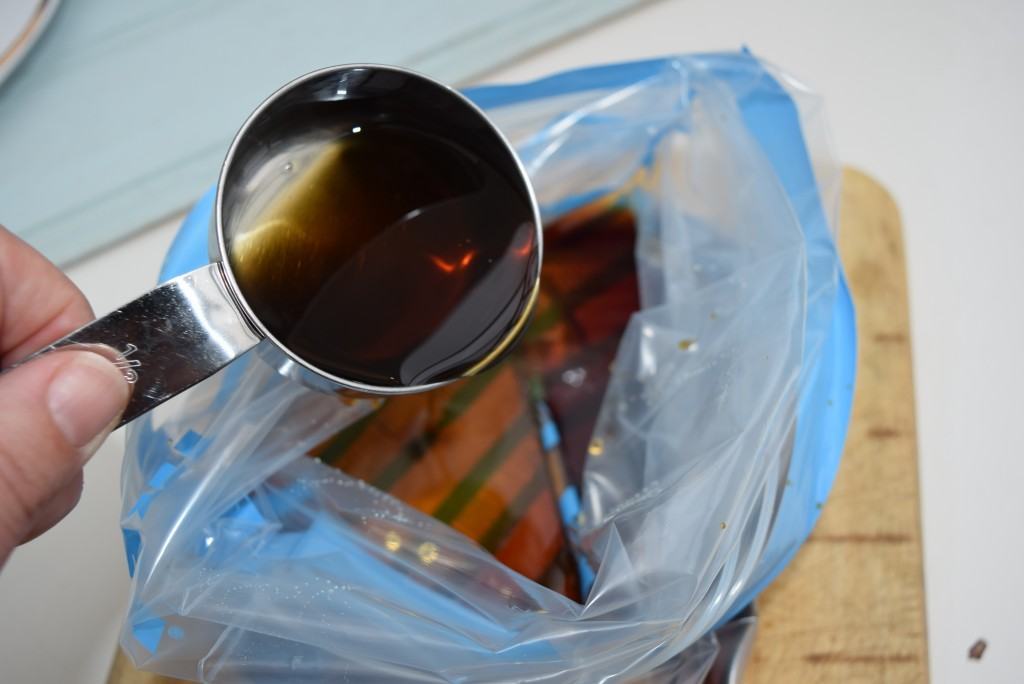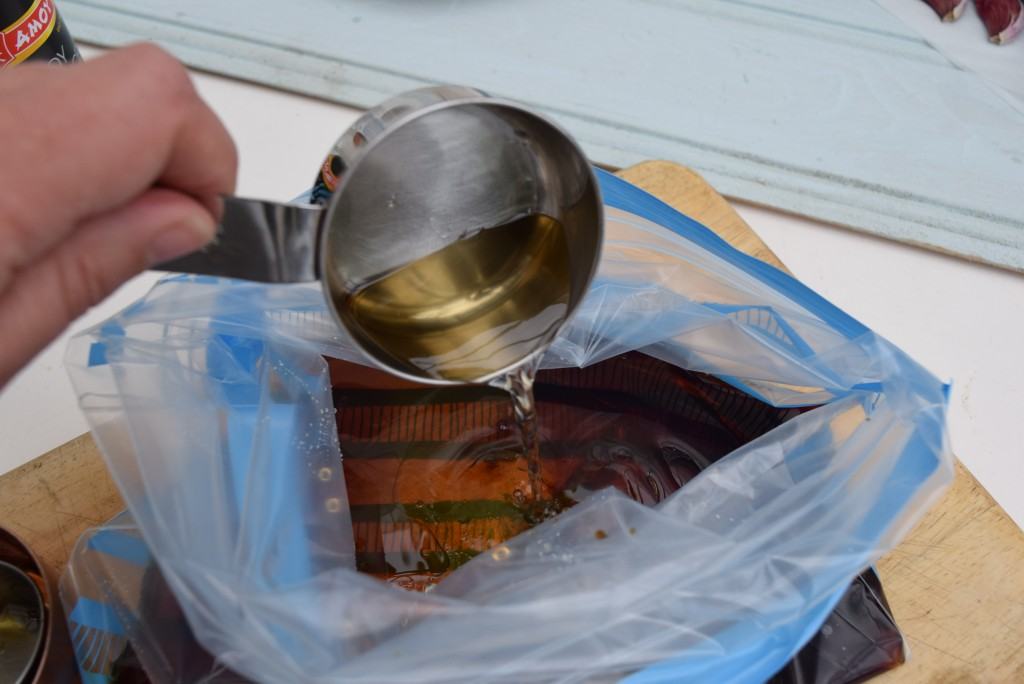 Next to go in the bag of flavours is some chopped ginger or lazy ginger from a jar and a grind, shake or good pinch of black pepper. Give all this a stir then pop in your fish fillets.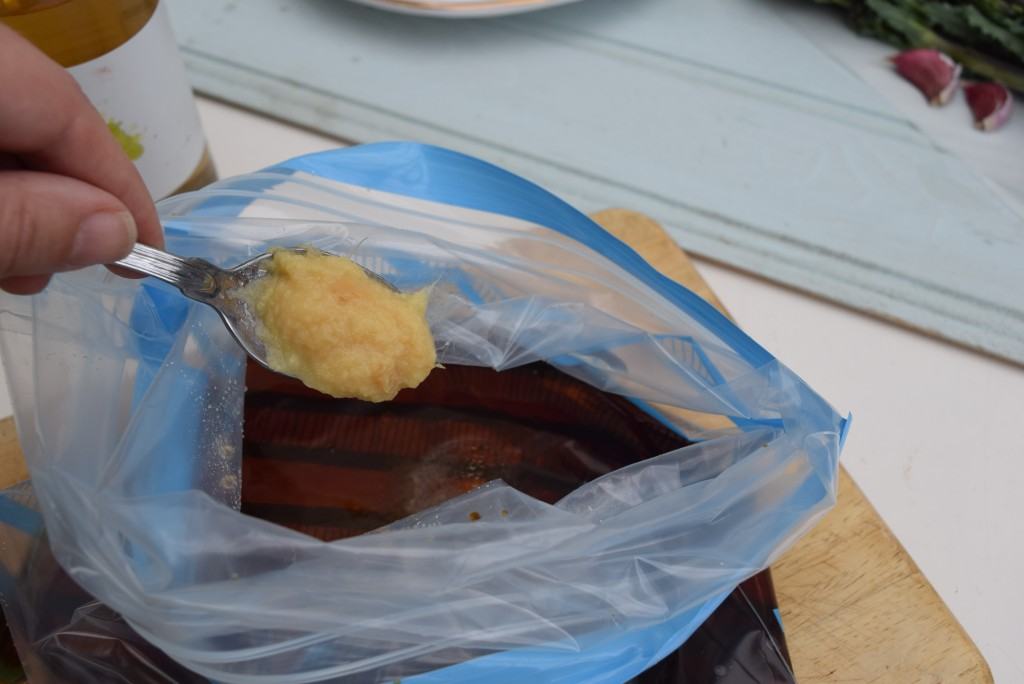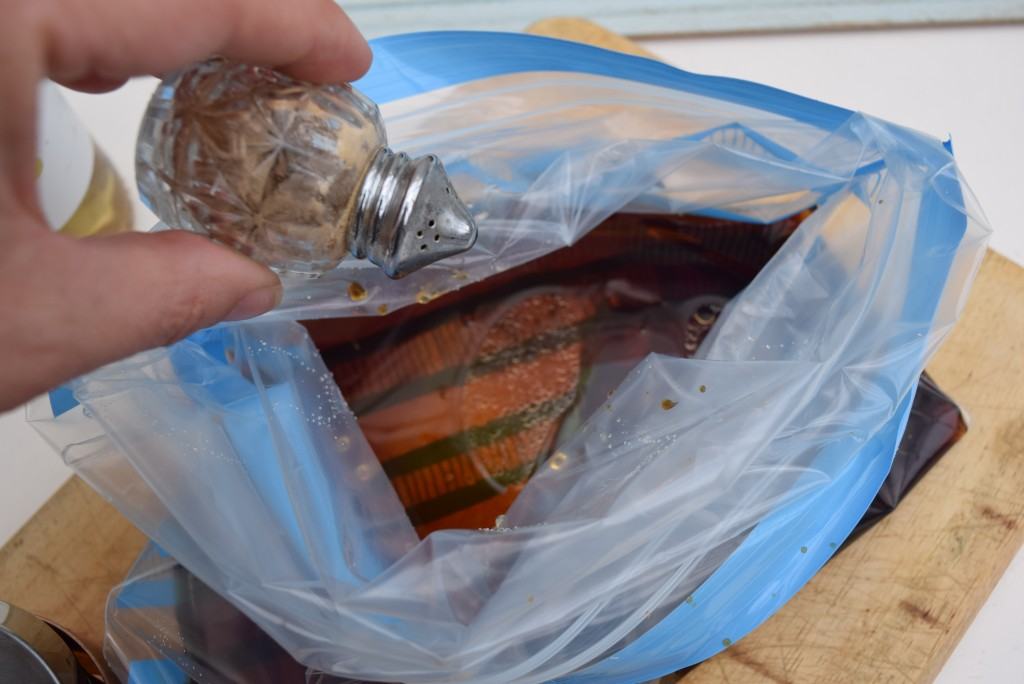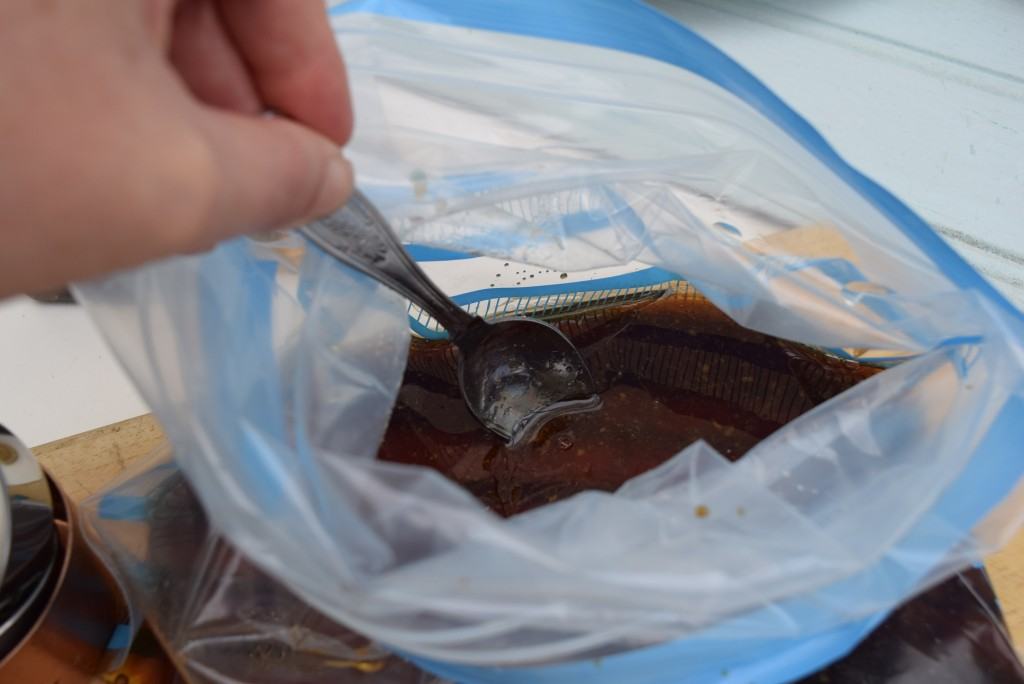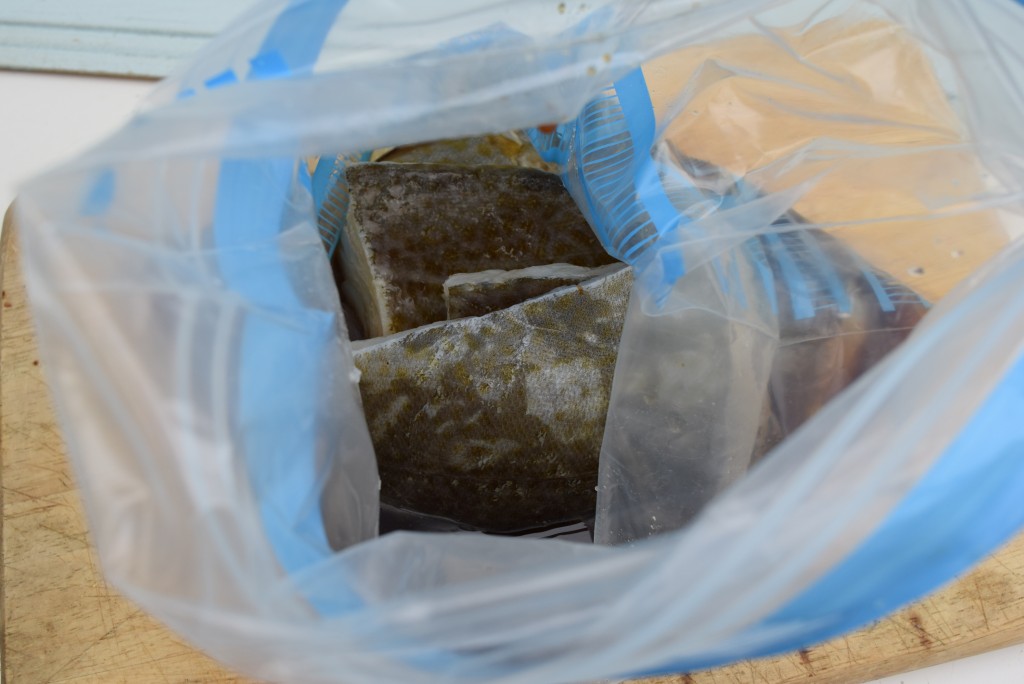 Give the bag a good squidge around to combine all the flavours and to ensure the fish is fully covered then pop in the fridge for up to 24 hours. I left mine for 6 because I am always on a balls-to-the-wall type time schedule, and it was still good.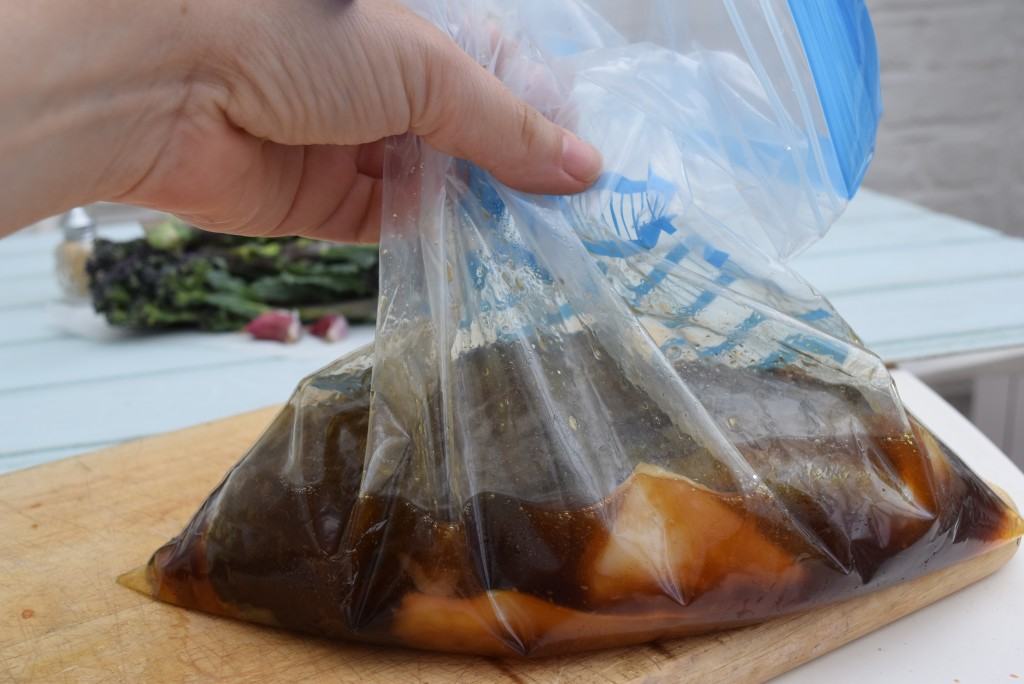 When you are ready to eat, and this only takes 20 minutes to cook in total including the broccoli, pre heat the oven to a hot 180 degrees fan assisted. Cut any woody ends off your broccoli and arrange on a baking sheet, then drizzle with the olive oil. Crush two cloves of garlic and add to the aforementioned broccoli.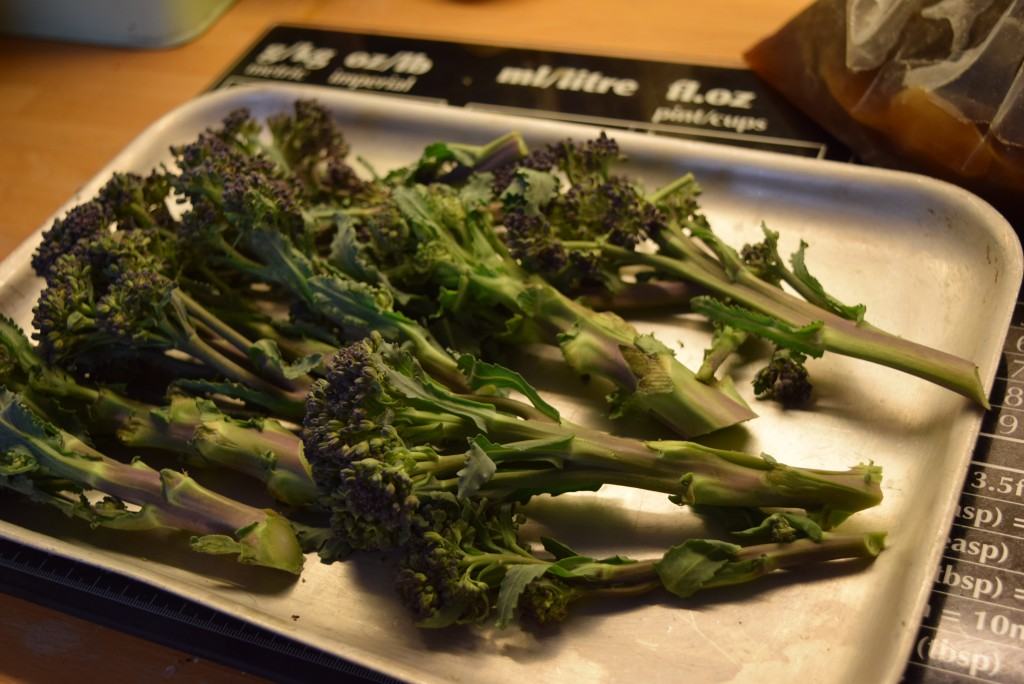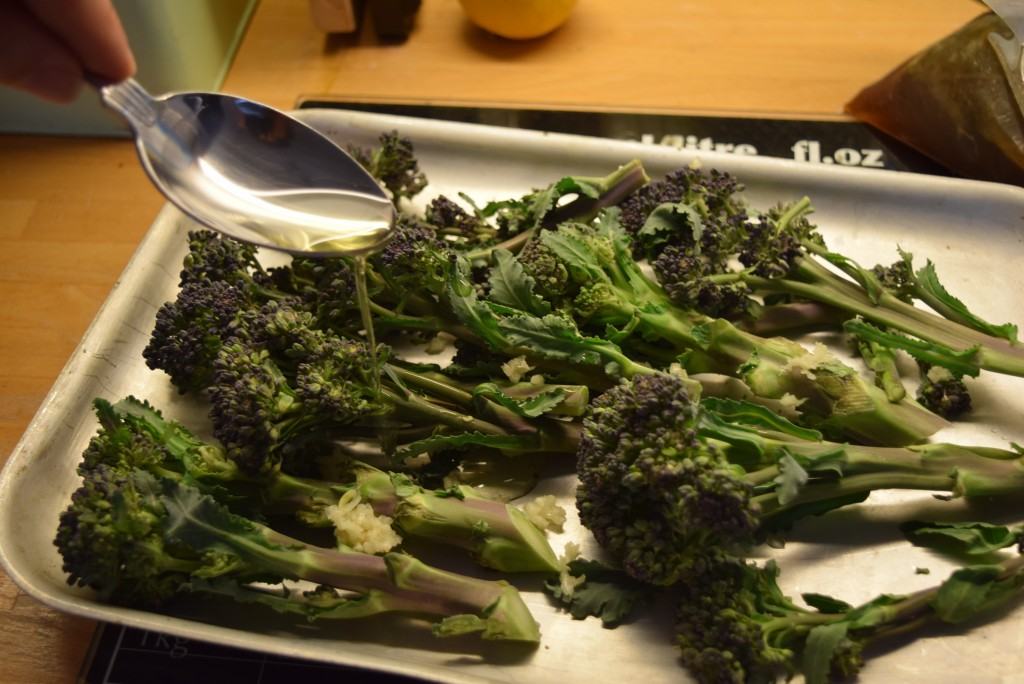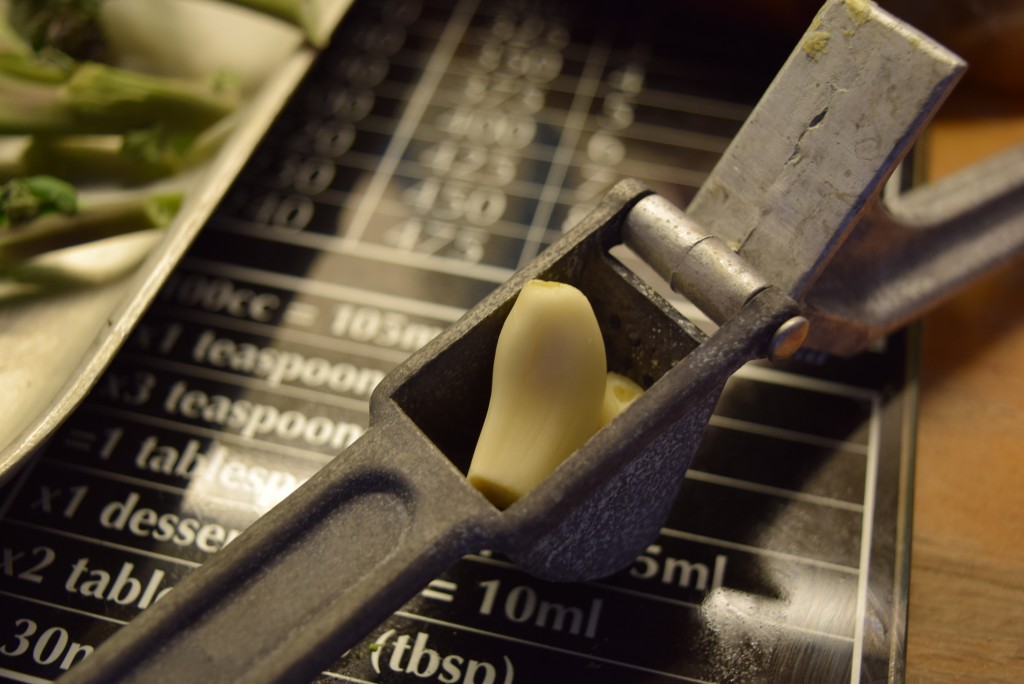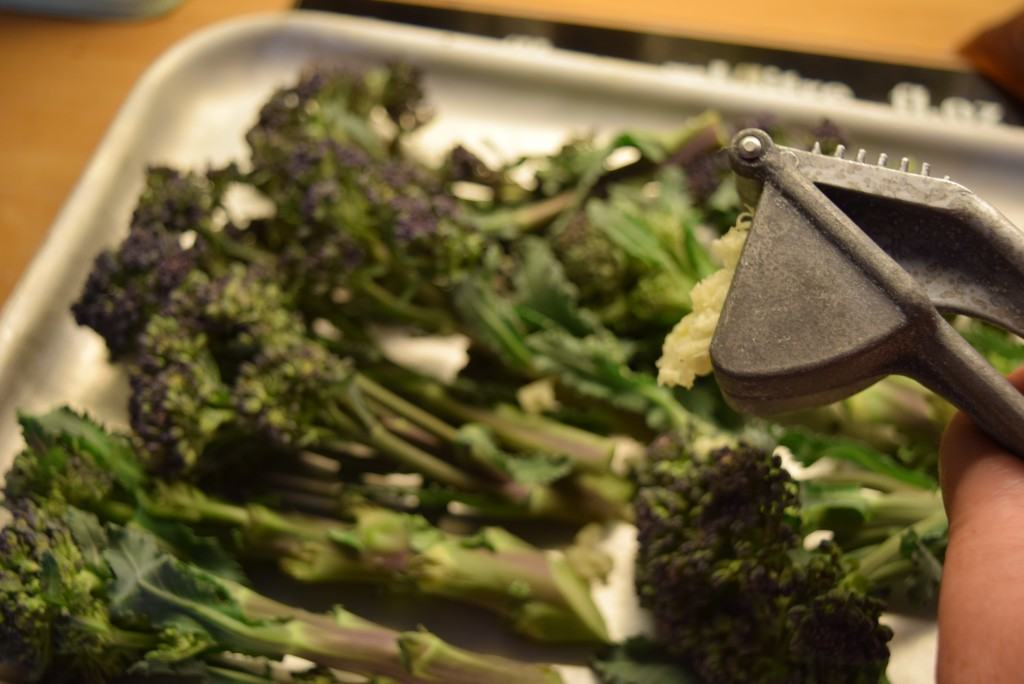 Season this with salt and pepper then give it all a good toss around to cover the broccoli in the garlic and oil.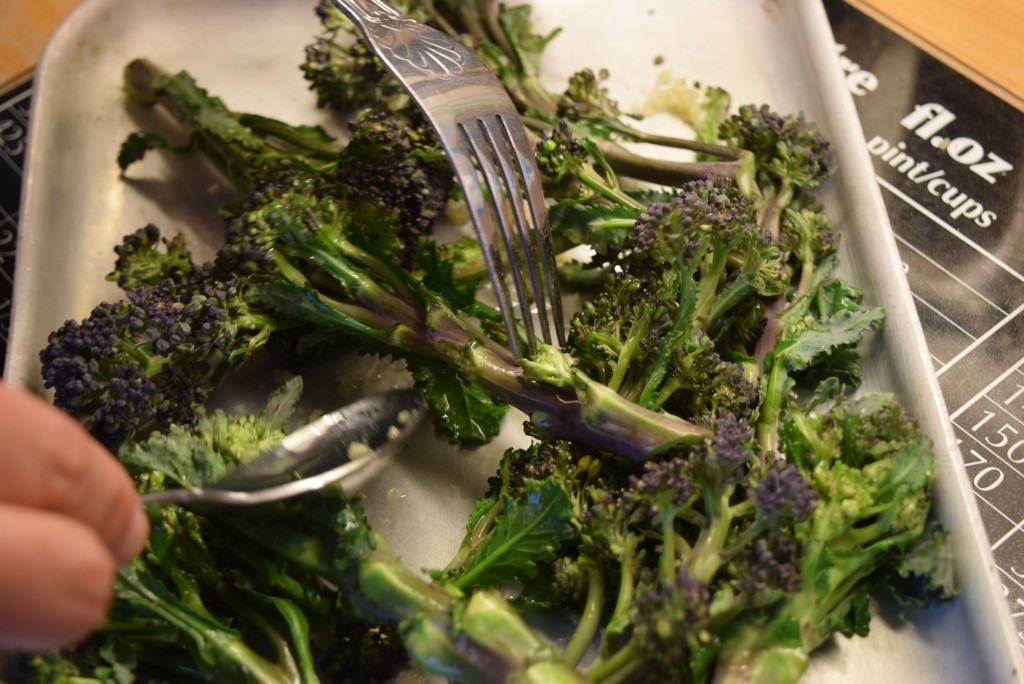 Pop this in the oven for around 20 minutes or until the stems are tender and the ends are starting to crisp and brown.
Now crack on with the wonderfully marinaded cod pieces. Take them from the bag and lay on a lined baking sheet. Pour the marinade into a bowl and spoon a little extra over every cod fillet. Reserve the rest, you can always heat this and drizzle over the fish at the table, if you wish.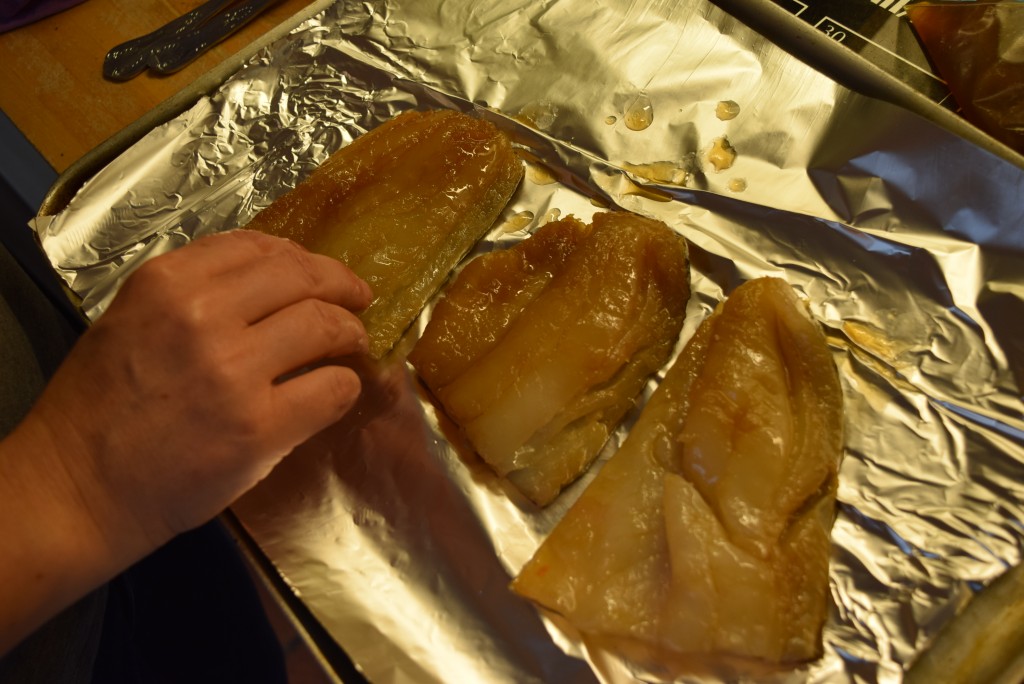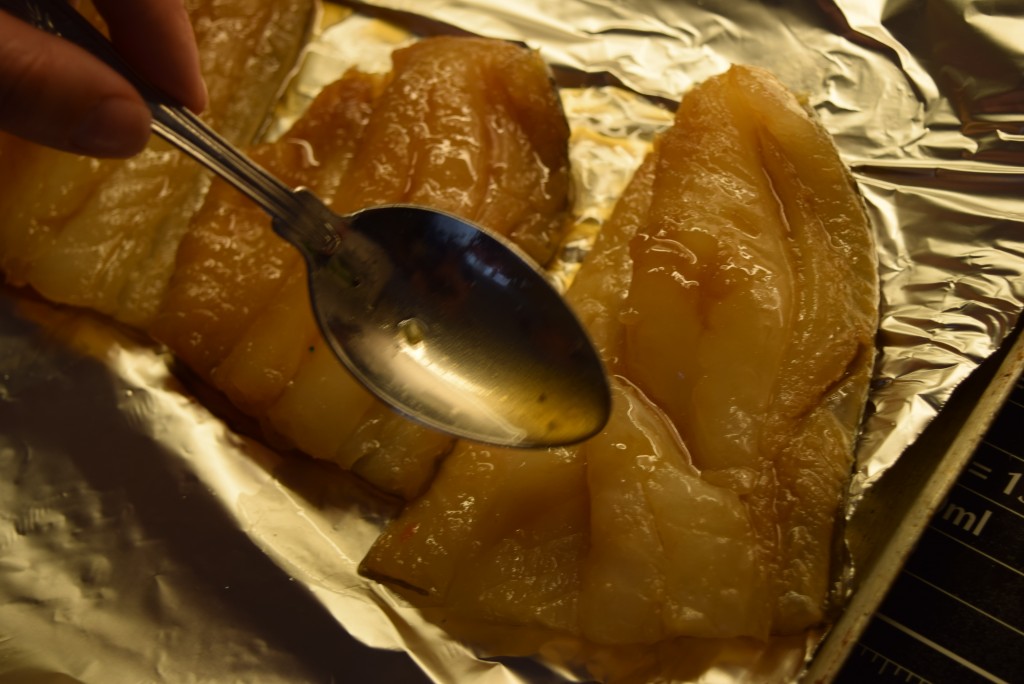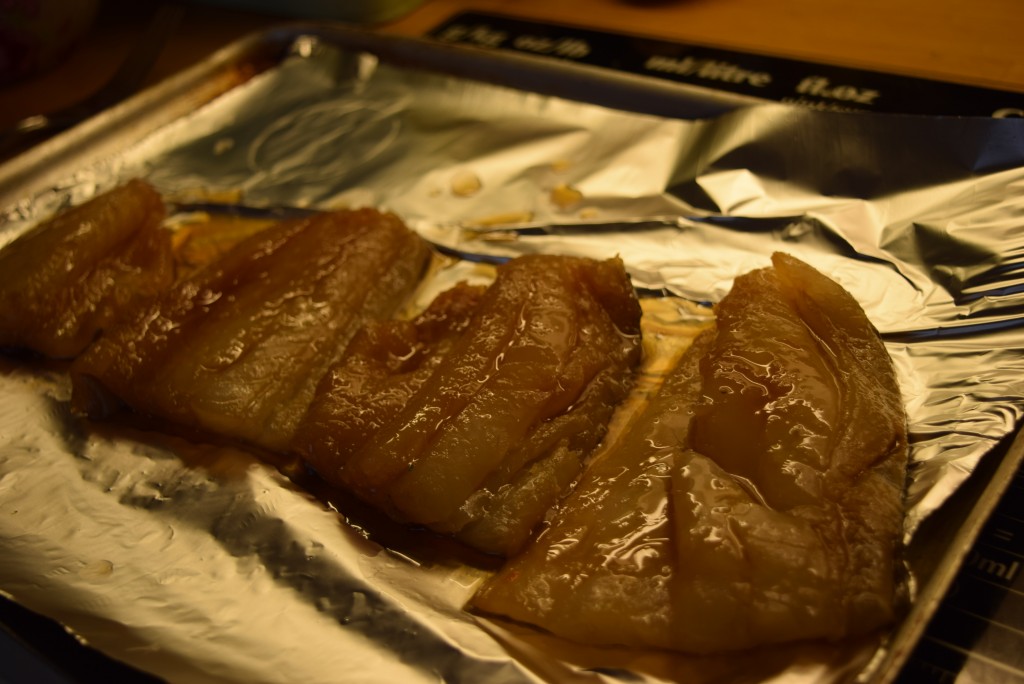 Put the fish into your hot oven for between 8 to 10 minutes, depending on the thickness of your fish. I cooked mine for 8 and it was perfect and this coincided with the broccoli being ready. This is not just thrown together you know, Lucy Loves is a well oiled machine *not really*.
The fish is ready when it's browning and the flesh *don't like that word much but relevant here* flakes easily. And it will smell wonderful.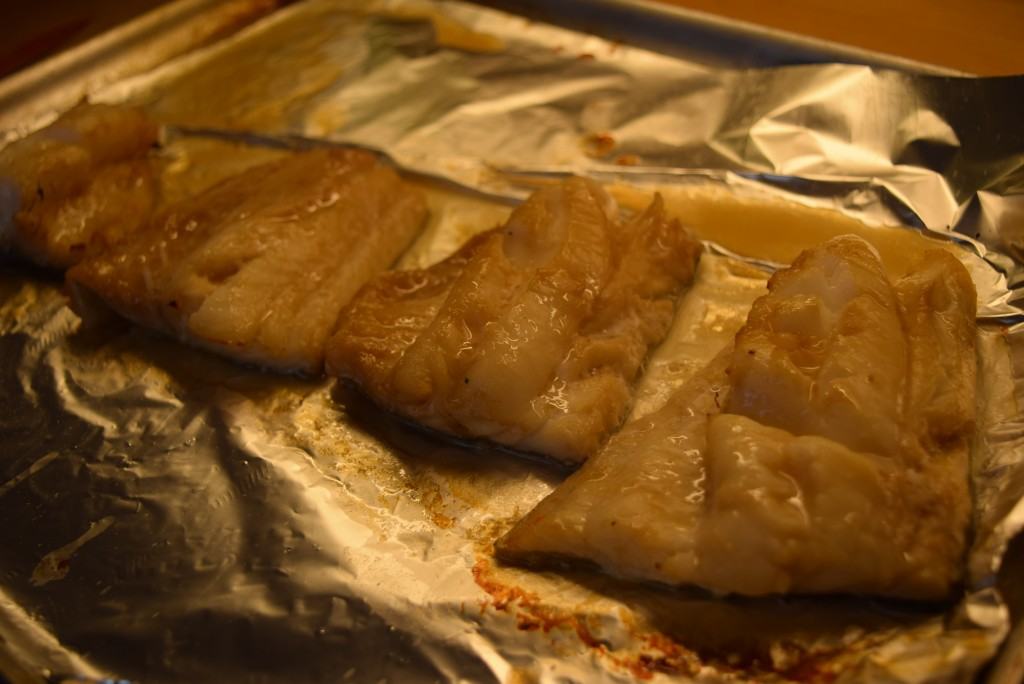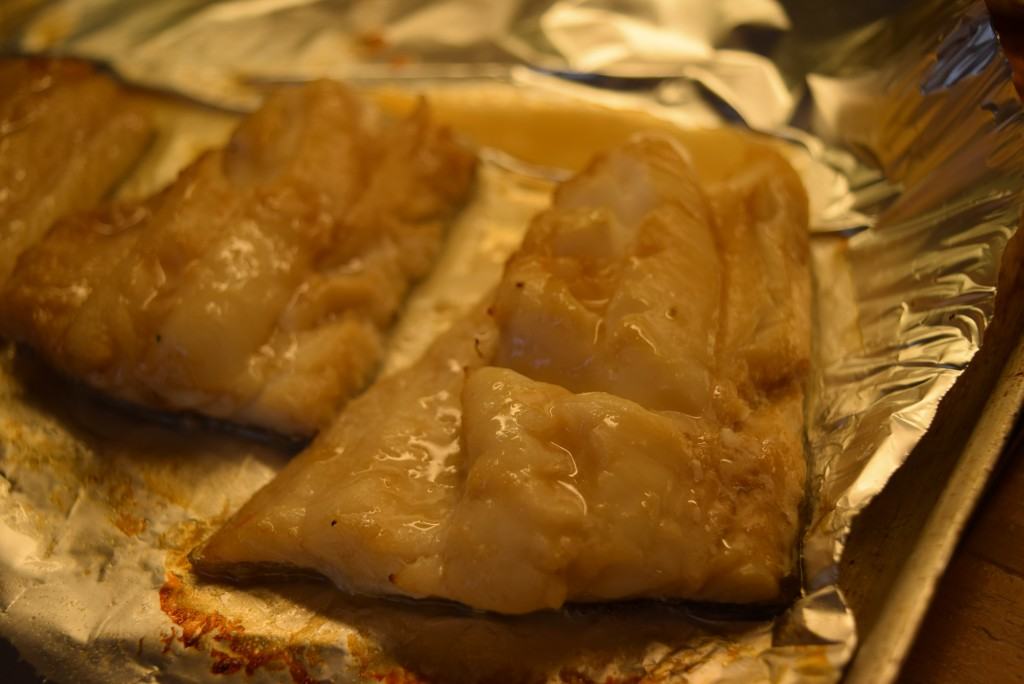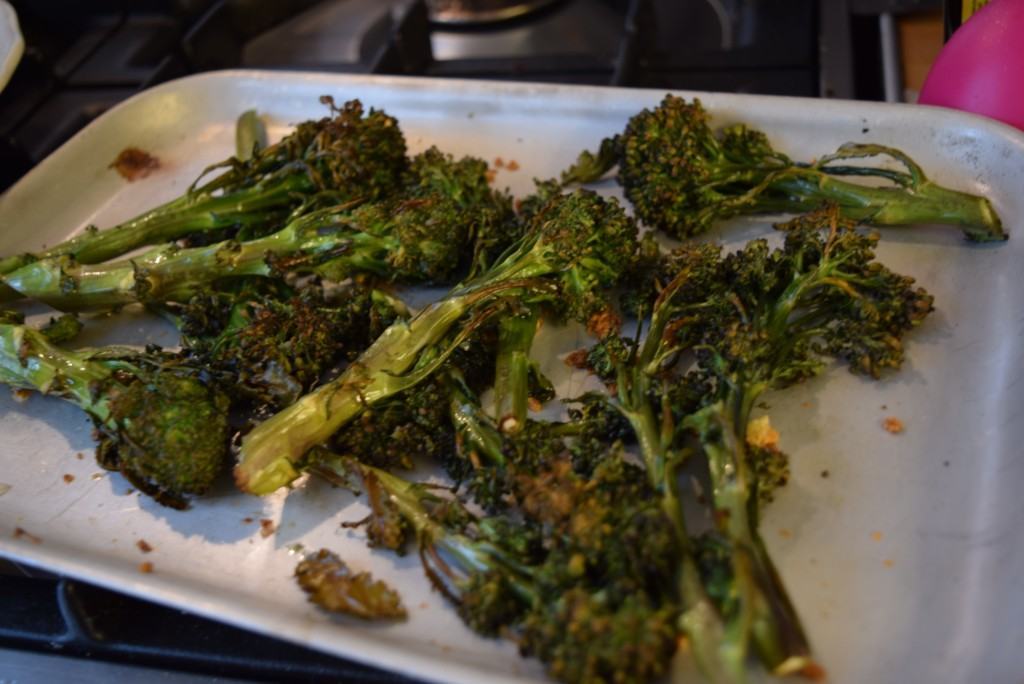 Serve this wholesome fish and flavourful roasted broccoli together and marvel at how healthy can taste so good.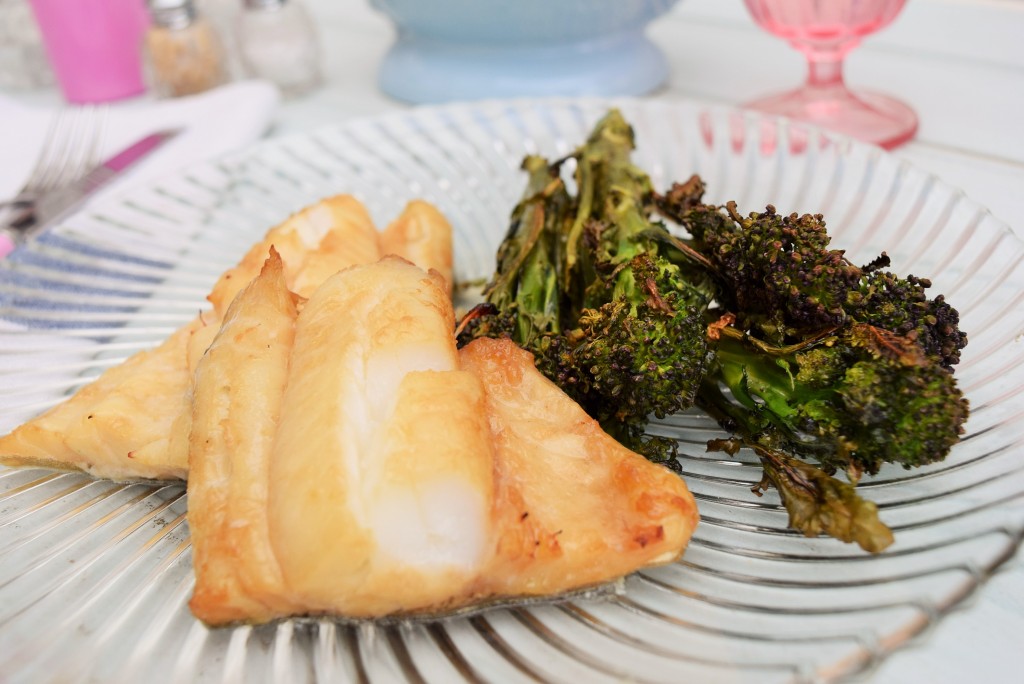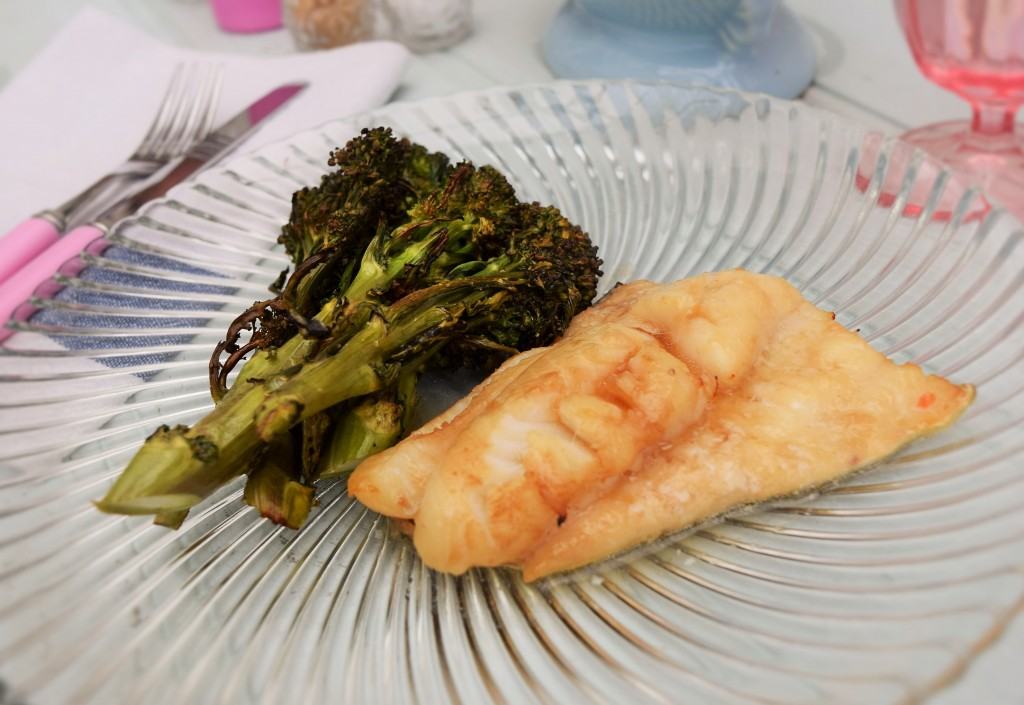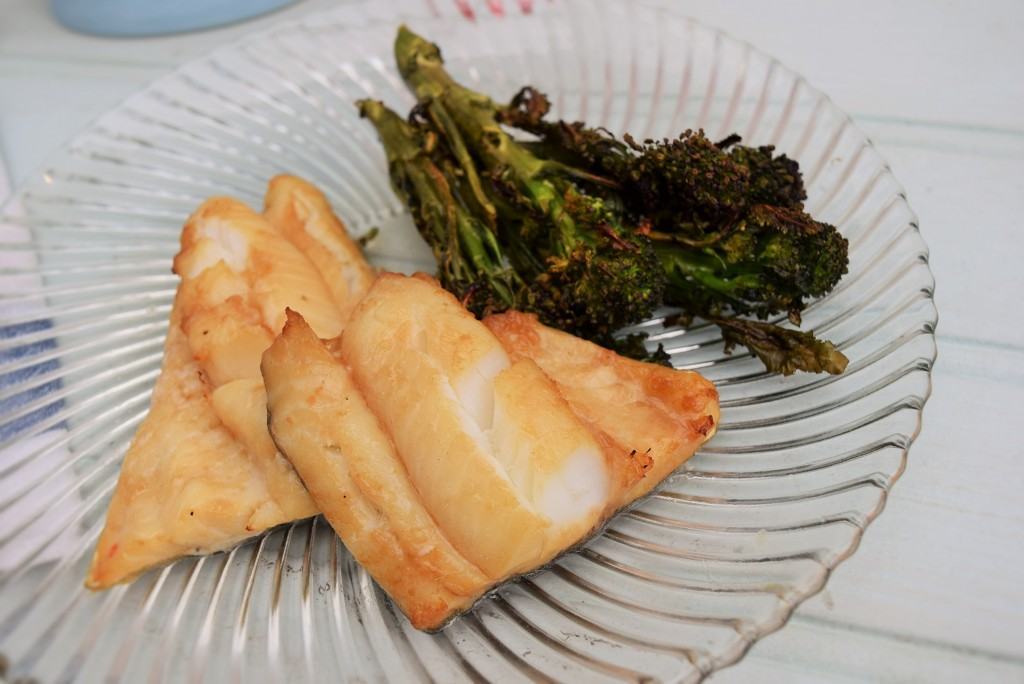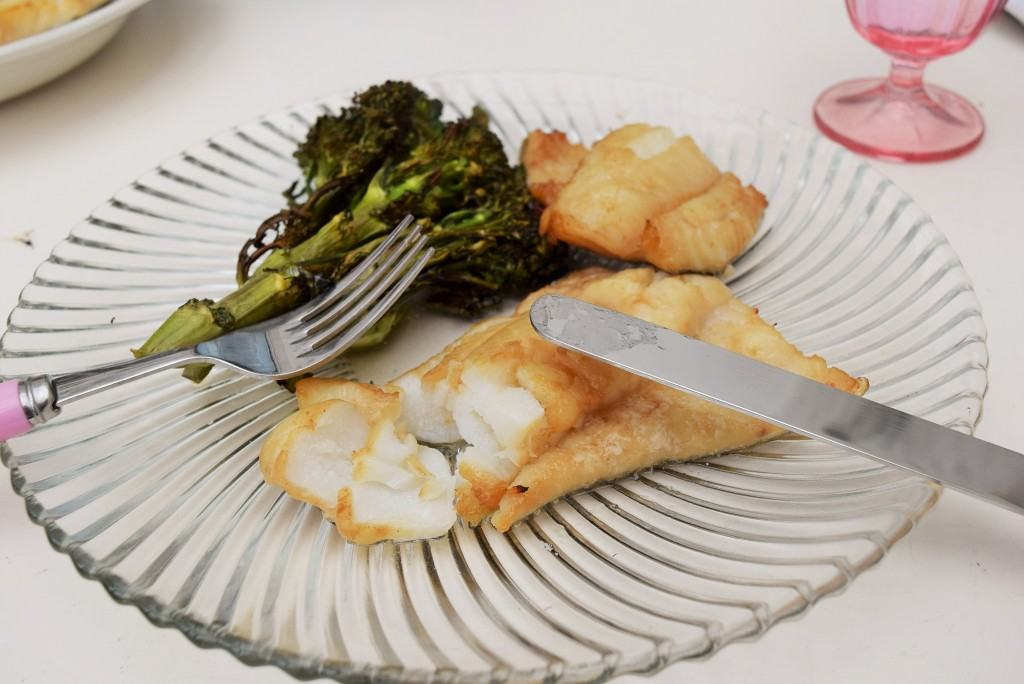 The whole family loved this dish and I can't believe I have never roasted broccoli before. From here on in, it's roasted broccoli all the way. Apart from when I am on holiday in the sun where at best, I will be eating the fruit from a jug of Sangria and counting it as one of my five a day.
Lucy x
Baked Honey Cod with Roasted Broccoli Recipe
Serves 2 to 4 people (2 Kelletts but 4 smaller appetites)
You will need a plastic food bag and a baking tray
For the cod
4 x 200g cod or other firm white fish
180ml honey
125ml soy sauce
80ml sesame oil
80ml vinegar, recipe called for cider but I used white wine vinegar
a good pinch/grind/shake black pepper amounting to around 1 teaspoon
1 teaspoon ginger, lazy from a jar or freshly chopped
For the Roasted Broccoli
250g to 350g broccoli
2 cloves garlic, crushed
2 tablespoons olive oil
salt and pepper
Take a large food bag and pour in the honey, soy, sesame oil and vinegar. Add the black pepper and fresh ginger and give it all a good stir. Add the fish fillets and give it all a squidge around before sealing the bag. Put it in the fridge for up to 24 hours.
When you are ready to cook, pre heat the oven to around 180 degrees fan assisted.  Cut the woody stems off the broccoli then place on a medium sized baking sheet. Drizzle on the two tablespoons of olive oil then crush two cloves of garlic and add these to the broccoli. Season with salt and pepper then toss everything together until well coated. Pop in the oven for 20 minutes.
Take the fish and place on a foil lined baking sheet. Spoon over a little of the marinade then place in the oven for between 8 and 1o minutes until the fish flakes easily and is just cooked through.
Serve immediately, with or without some brown rice or new potatoes.