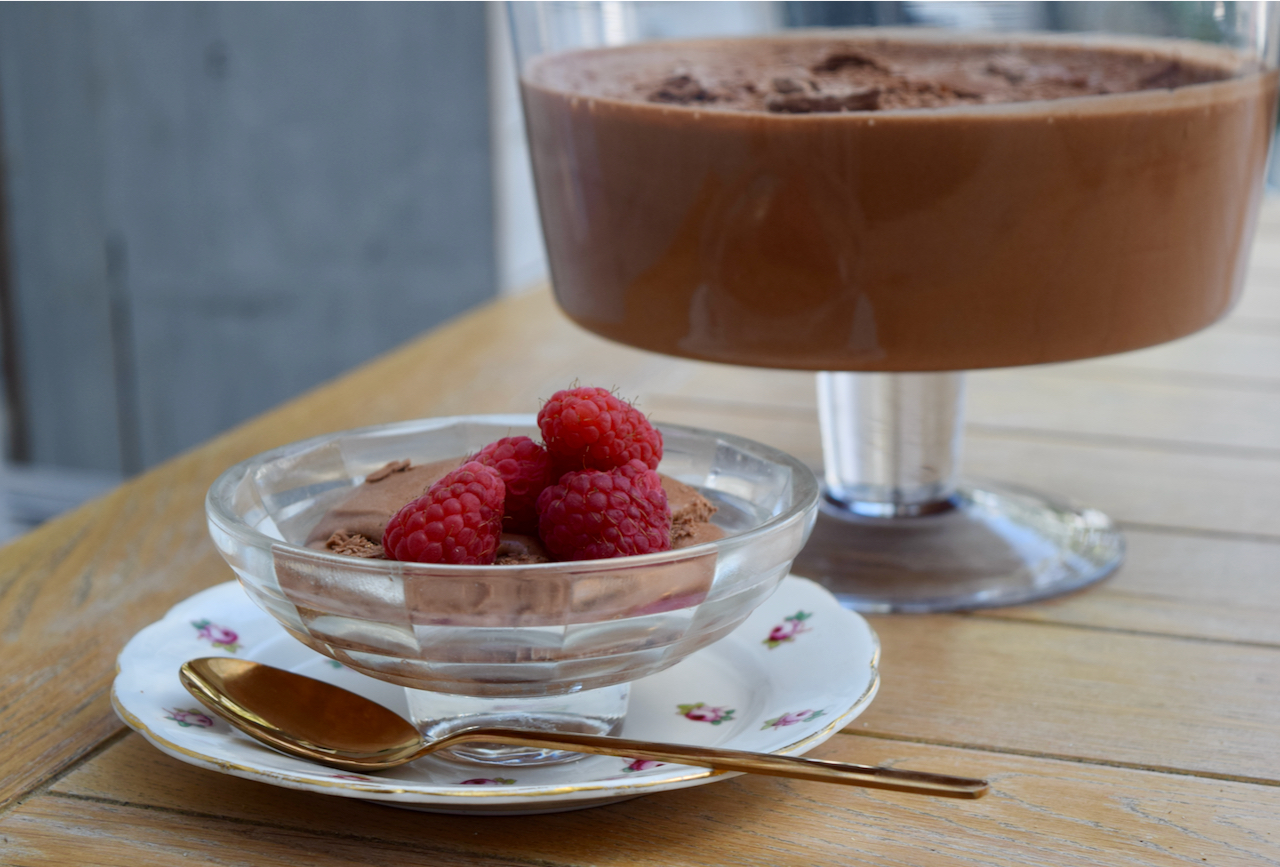 Chocolate Satin recipe
I've spent quite a long time considering chocolate mousse. And by considering I mean eating. My Mother used to make a wonderful, rich Delia version in the 80's and I've been a fan ever since. I love to try new recipes whenever the occasion arises so to cheer us up this Christmas I made Epicurious's Chocolate Satin and I've been making it ever since.
Making this Chocolate Satin, which happily serves at least 6, a lot whilst only being able to serve it to 4 people may have been my lockdown downfall. It's irresistible and simple to make; two of my favourite things. I used a mixture of two thirds dark chocolate with a third milk making this mousse a family friendly pud. Not too rich, not too stiff, just light, smooth and, frankly, addictive. The cream is heated then poured over your chocolate choice and stirred until smooth and glossy. Egg whites and icing sugar are whisked until meringue like and folded through the chocolate. And that's it, apart from an agonising wait for the Chocolate Satin to set.
If it's helpful, you can make this, according to the original recipe, up to a week in advance. I don't have the willpower to have a huge bowl of chocolate mousse sitting in my fridge for that long. You may be a better person than me, however.
Not too many ingredients needed to create this chocolate heaven. I used this dark chocolate which I get from Amazon. It's not too dark and a bit of milk chocolate stops it from being too grown up. If you prefer to use all 70% cocoa then tuck in.
Make a start with the cream. Pour into a jug or small pan and bring just to the boil in the microwave or on the stove.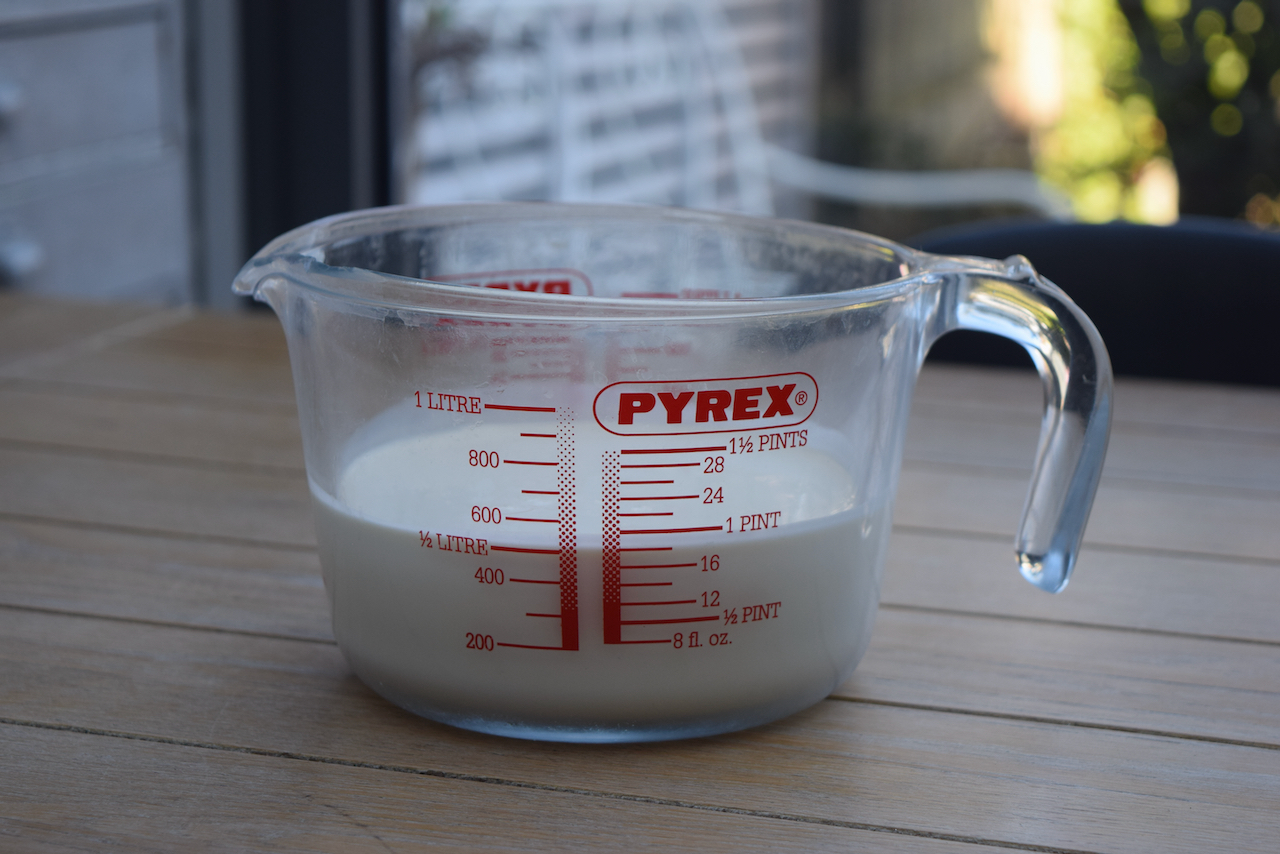 In a large bowl measure in your all dark or dark and milk chocolate combo, sprinkle on the salt and vanilla and stir.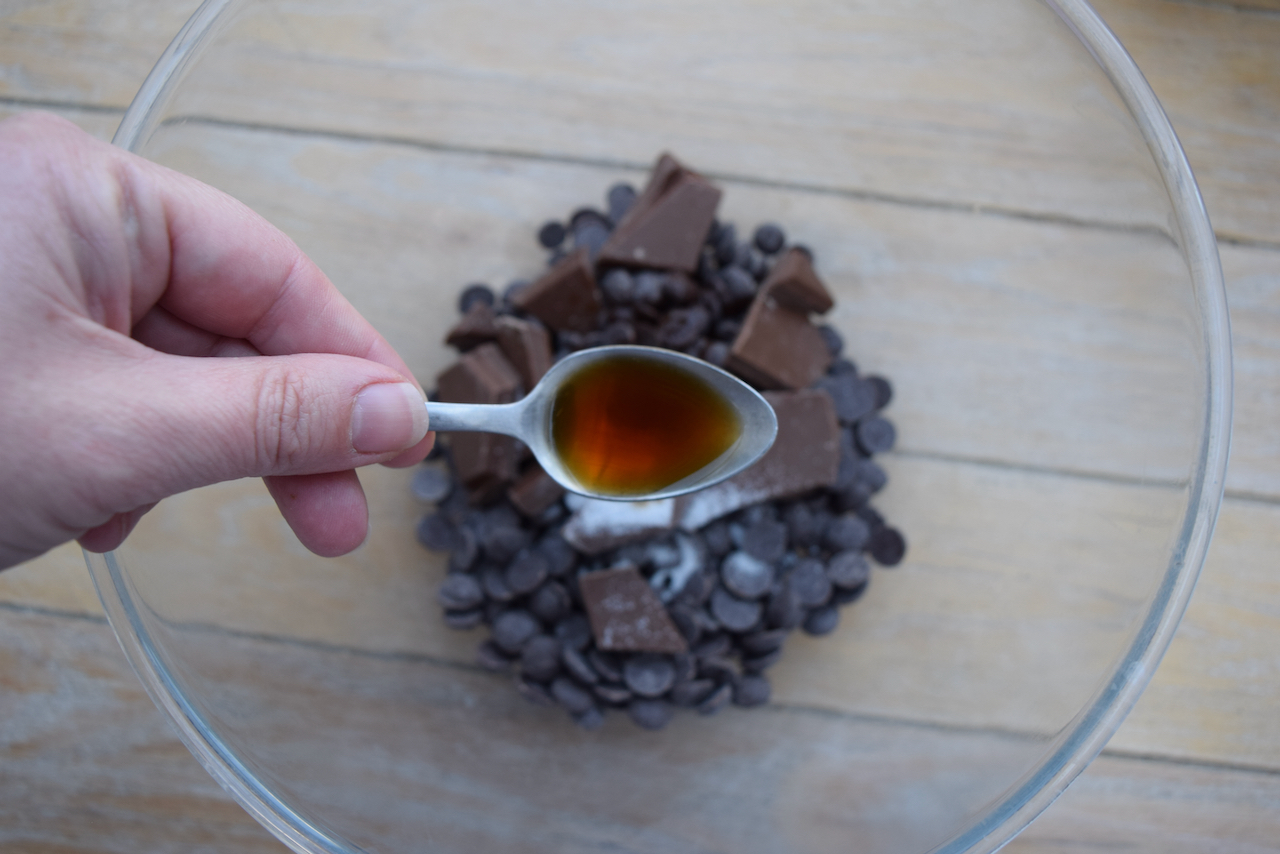 Pour the hot cream onto the chocolate mixture and stir well until the chocolate has melted and you have a smooth, glossy liquid.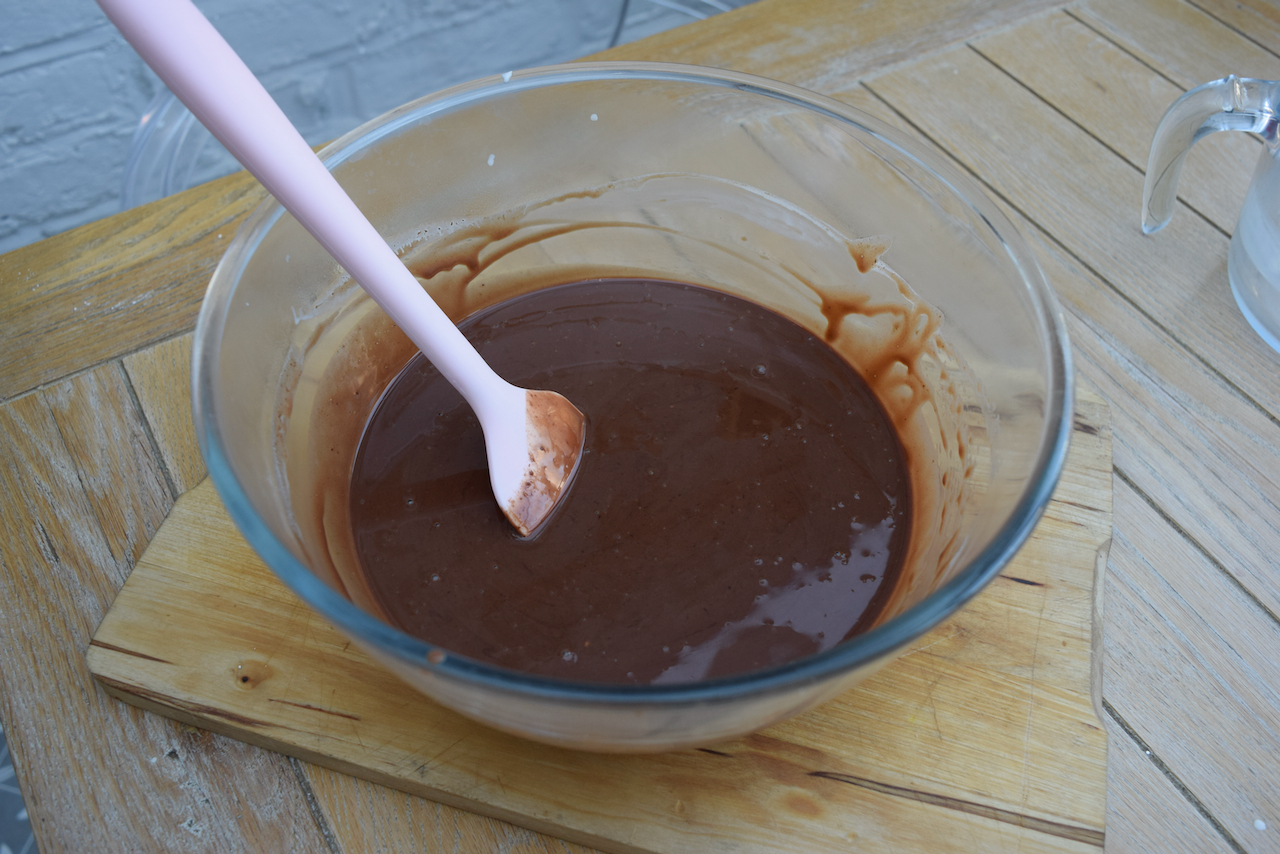 Pop this one to one side to cool. Separate the eggs, keeping only the whites. You can freeze the yolks for ice cream or cheesecake another day. Add the whites to your stand mixer or a large bowl and whisk until stiff and frothy.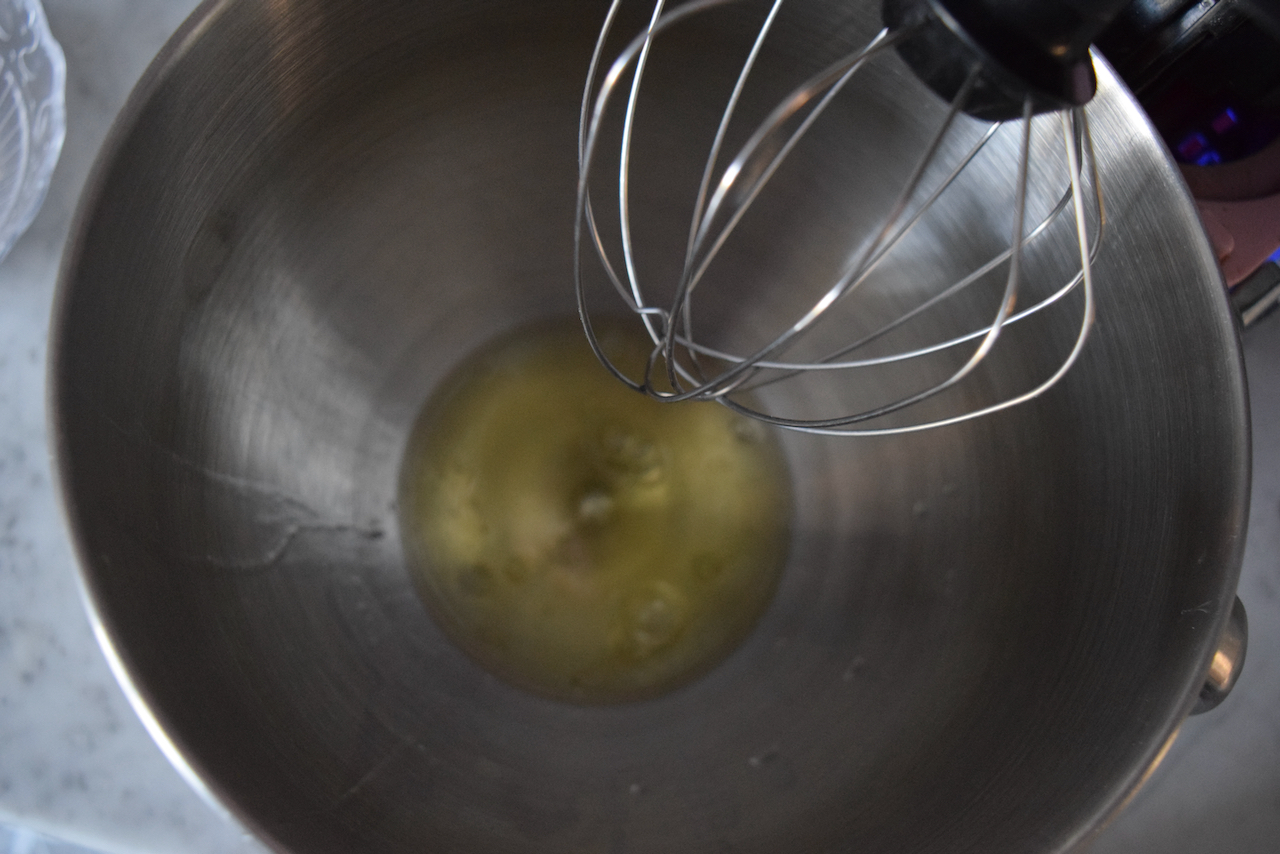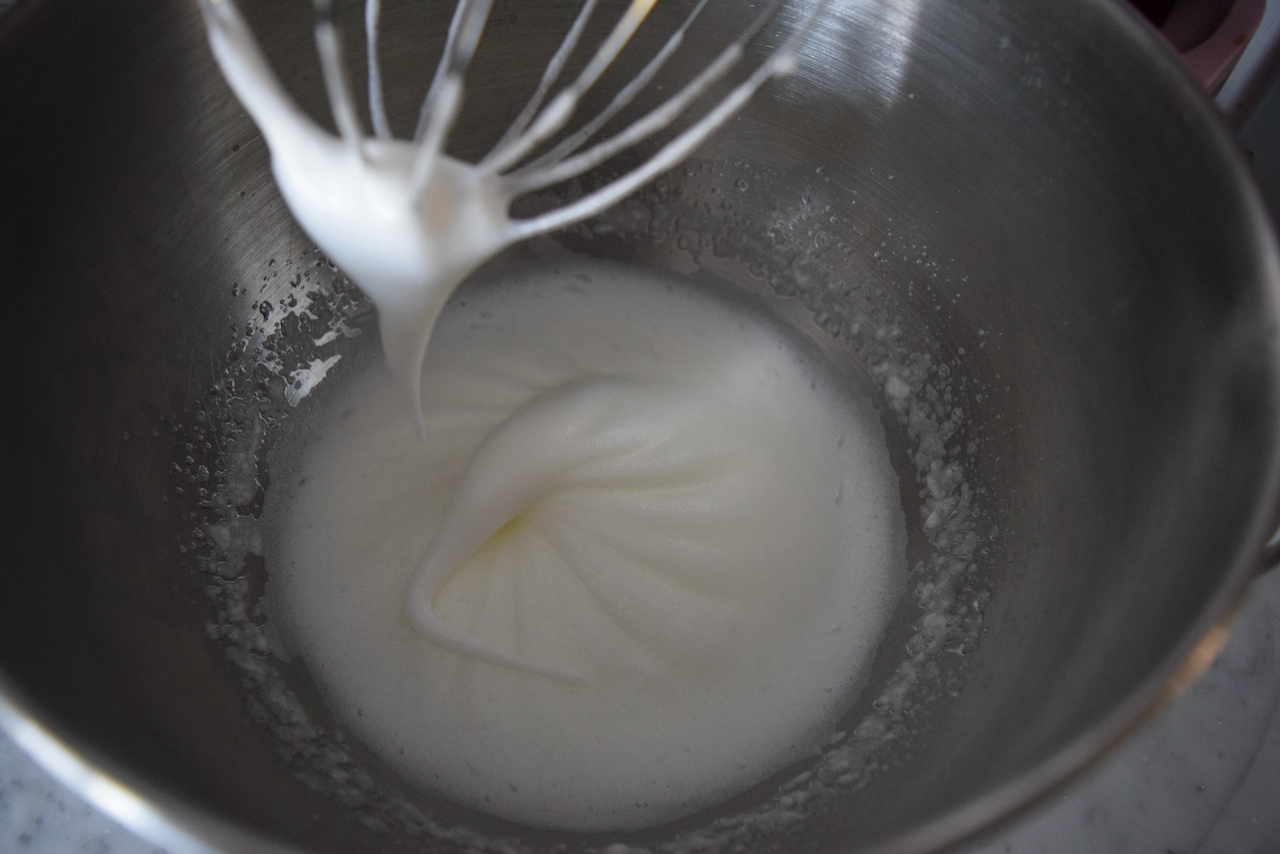 Add the icing sugar, a spoonful at a time and whisk until incorporated then whisk again until stiff and shiny. It will look like meringue mixture.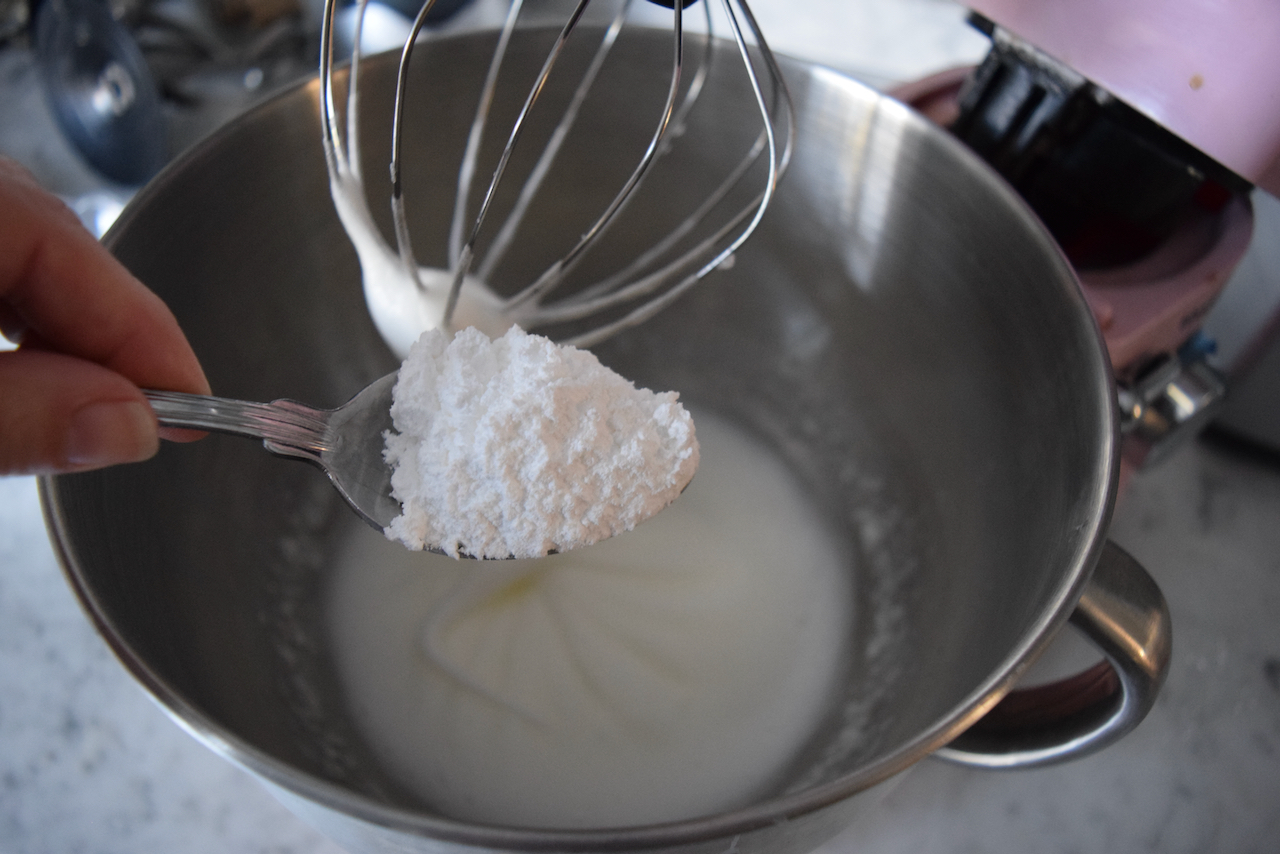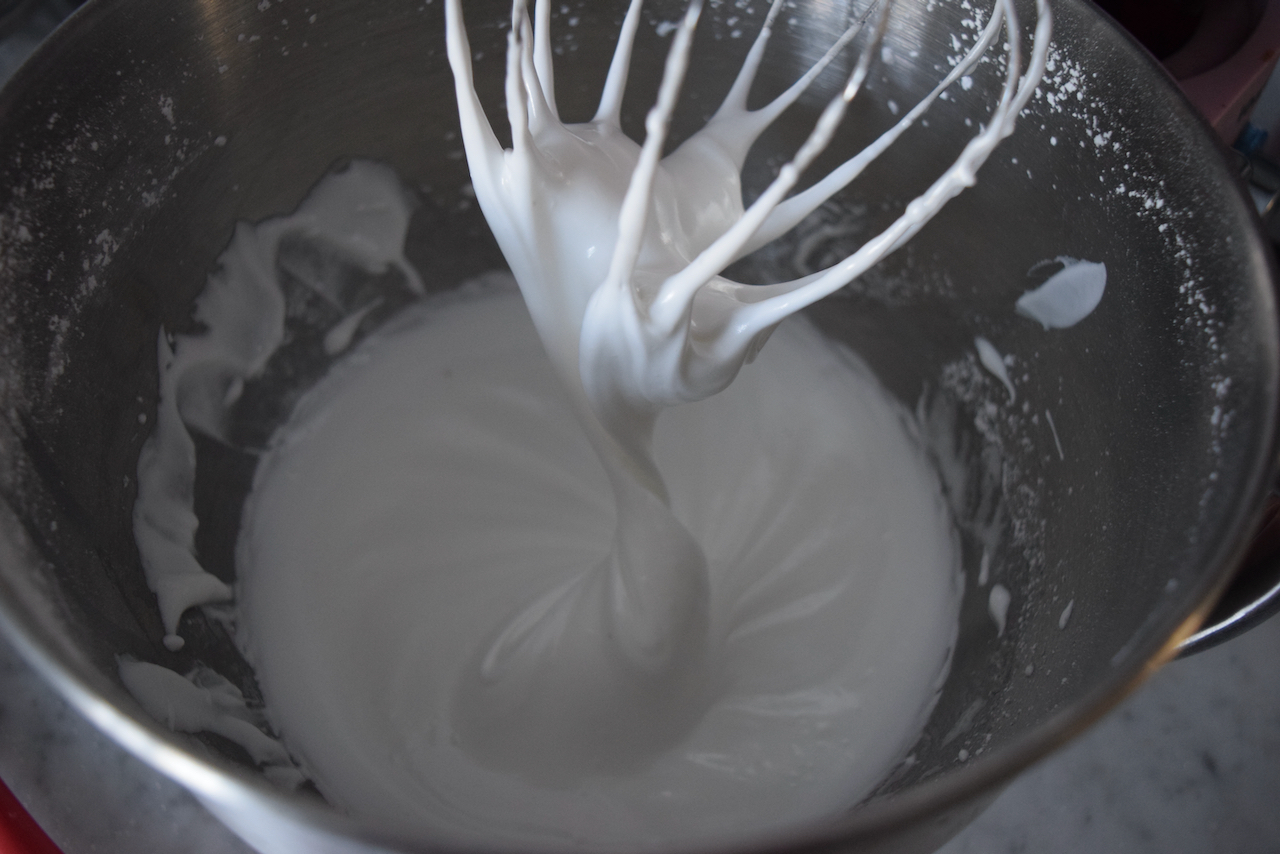 Add a couple of tablespoons of the egg white mixture into the chocolate and mix gently, but thoroughly.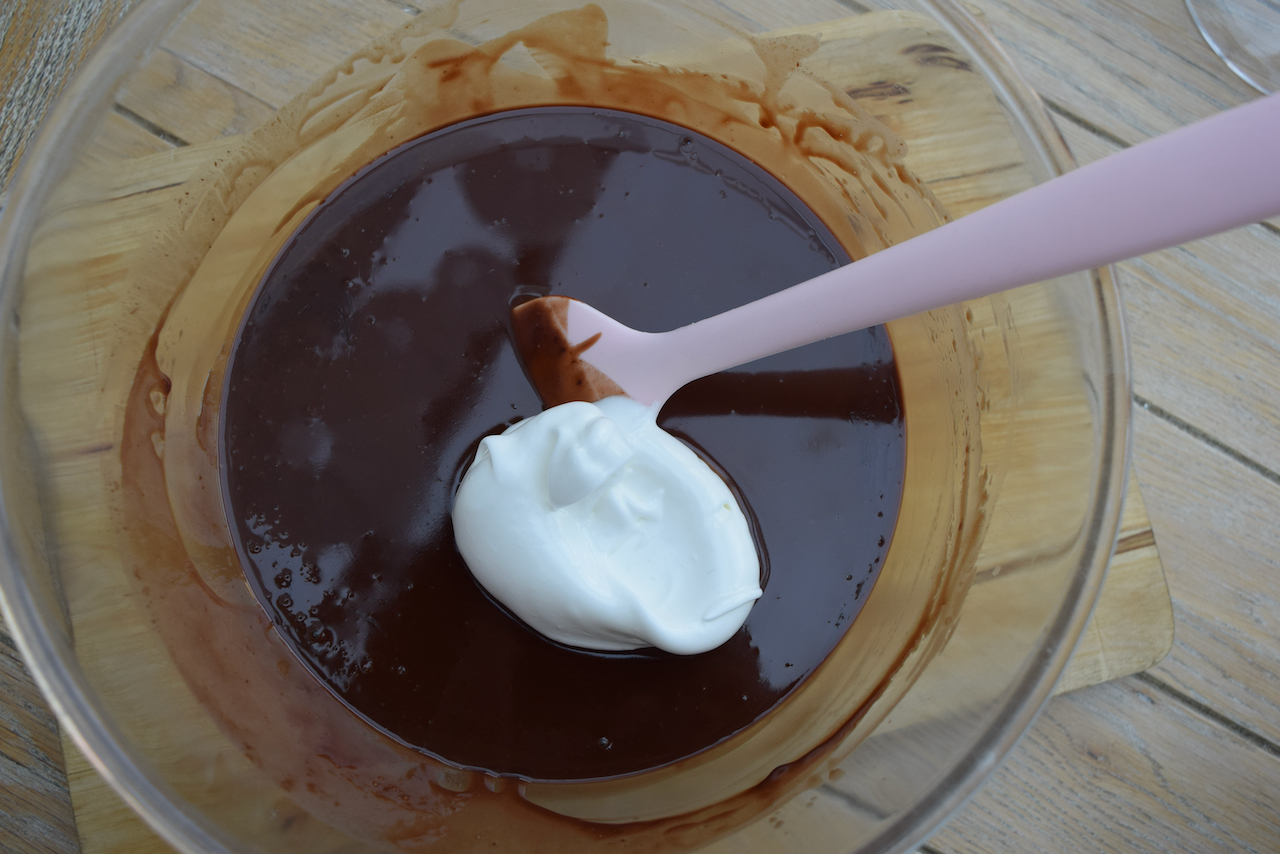 Now, add the rest of the egg white mixture to the chocolate and very gently fold in using a figure of 8 motion. You want all the egg to be combined whilst retaining the airiness.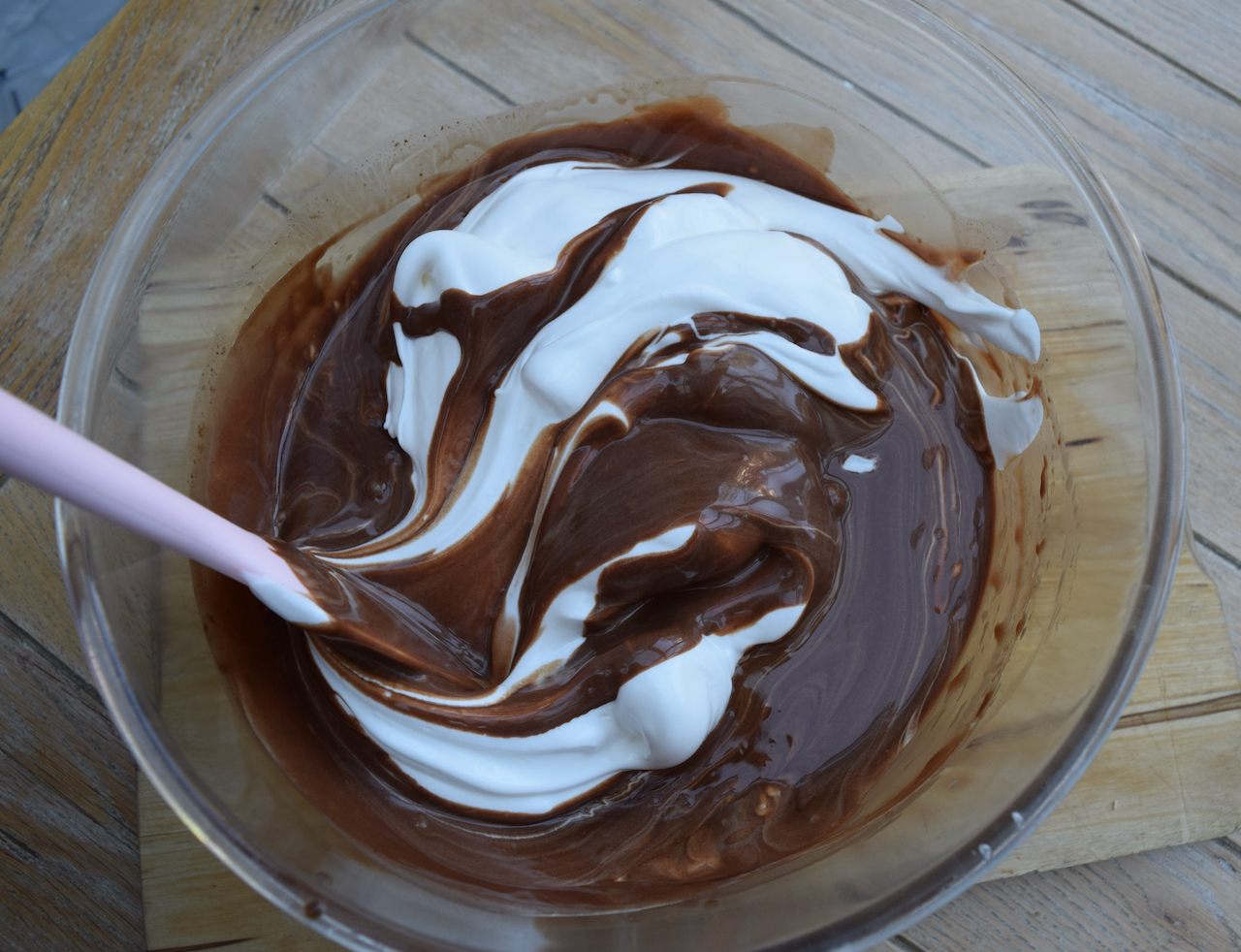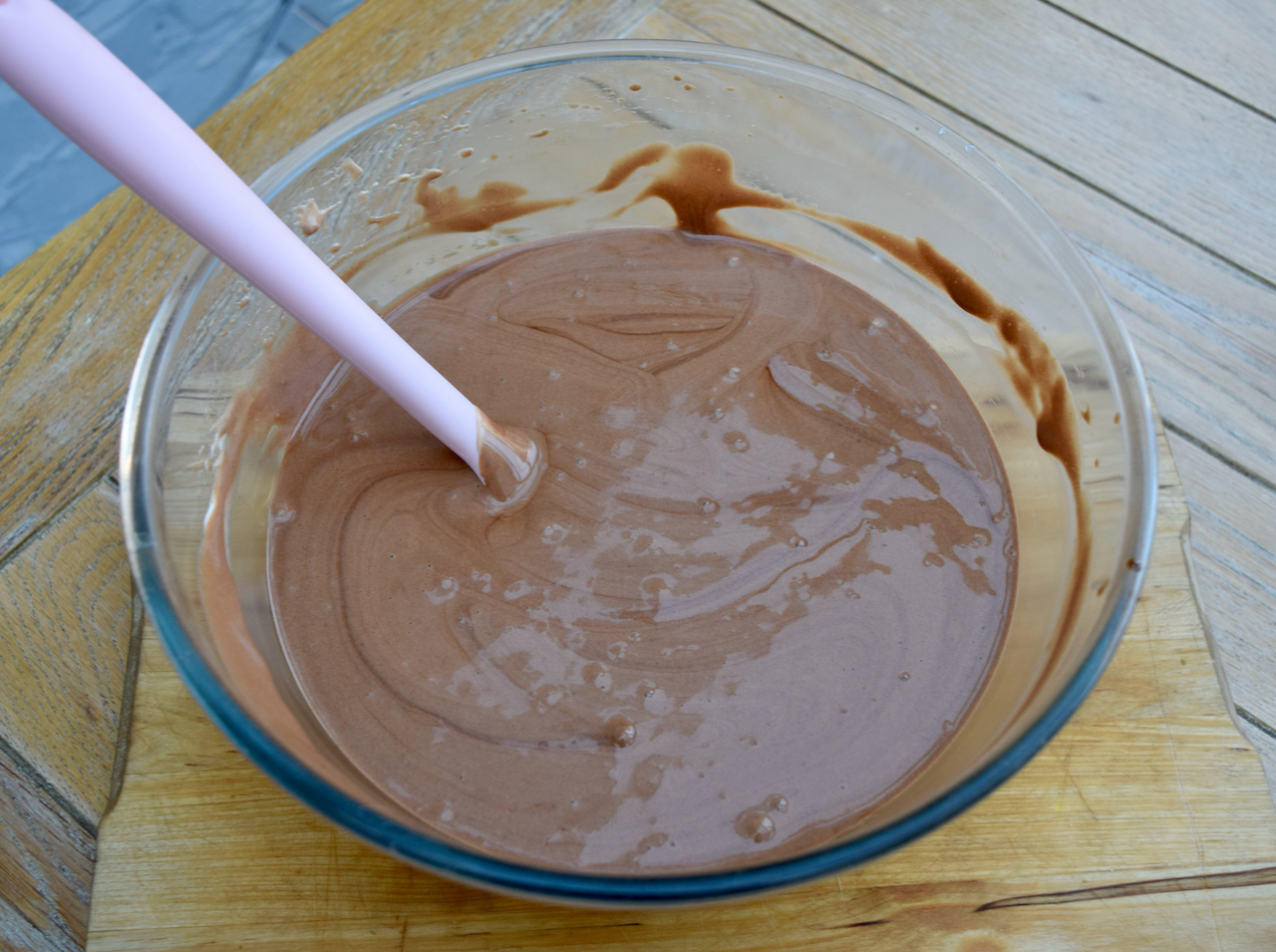 Now, choosing a much smaller bowl than me *it's new and I wanted to use it* pour the Chocolate Satin in and leave to set for at least 6 hours, or overnight, or even up to 4 to 5 days.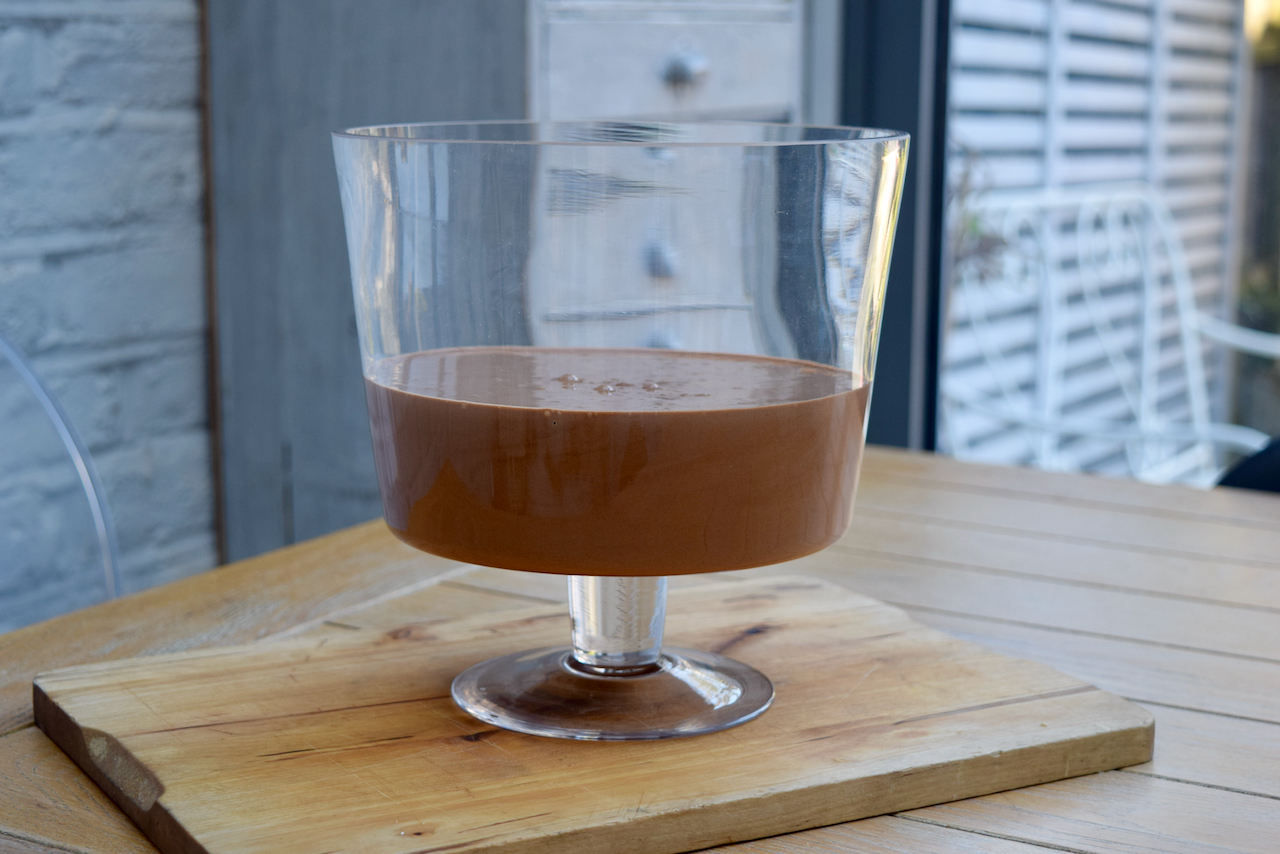 It's an agonising wait, one I barely managed if I'm honest. But when you can bear it no longer, decorate the top of your dessert with some crumbled Flake, grated chocolate or cocoa nibs. I even went with glitter spray, because that was the mood I was in. Serve with berries, or a shortbread and extra cream if you're that person *I am*.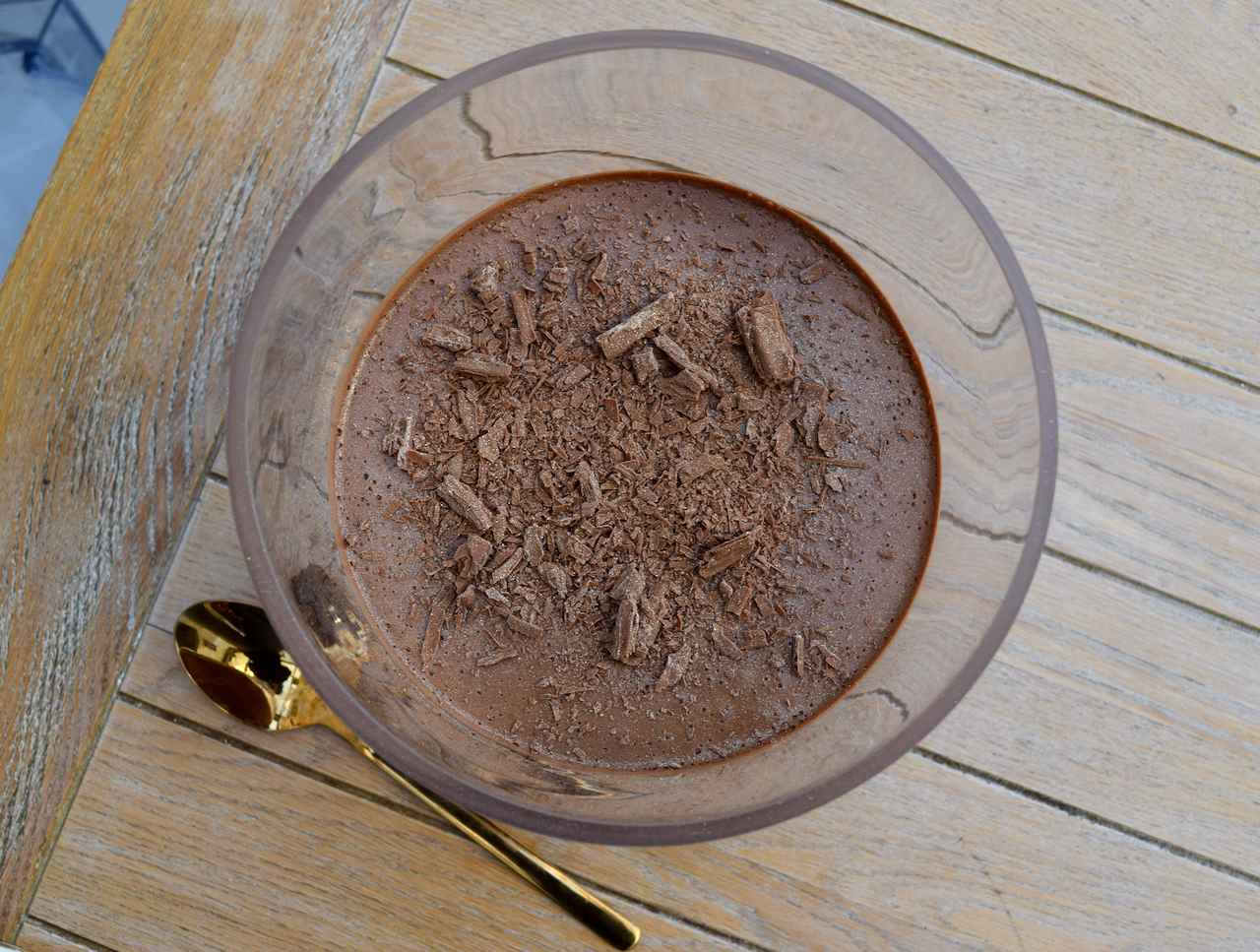 Try not to dwell on my huge bowl and how the mousse looks meagre, I can vouch for the fact it's a massive portion when you use a bowl you're not trying to show off because it's new.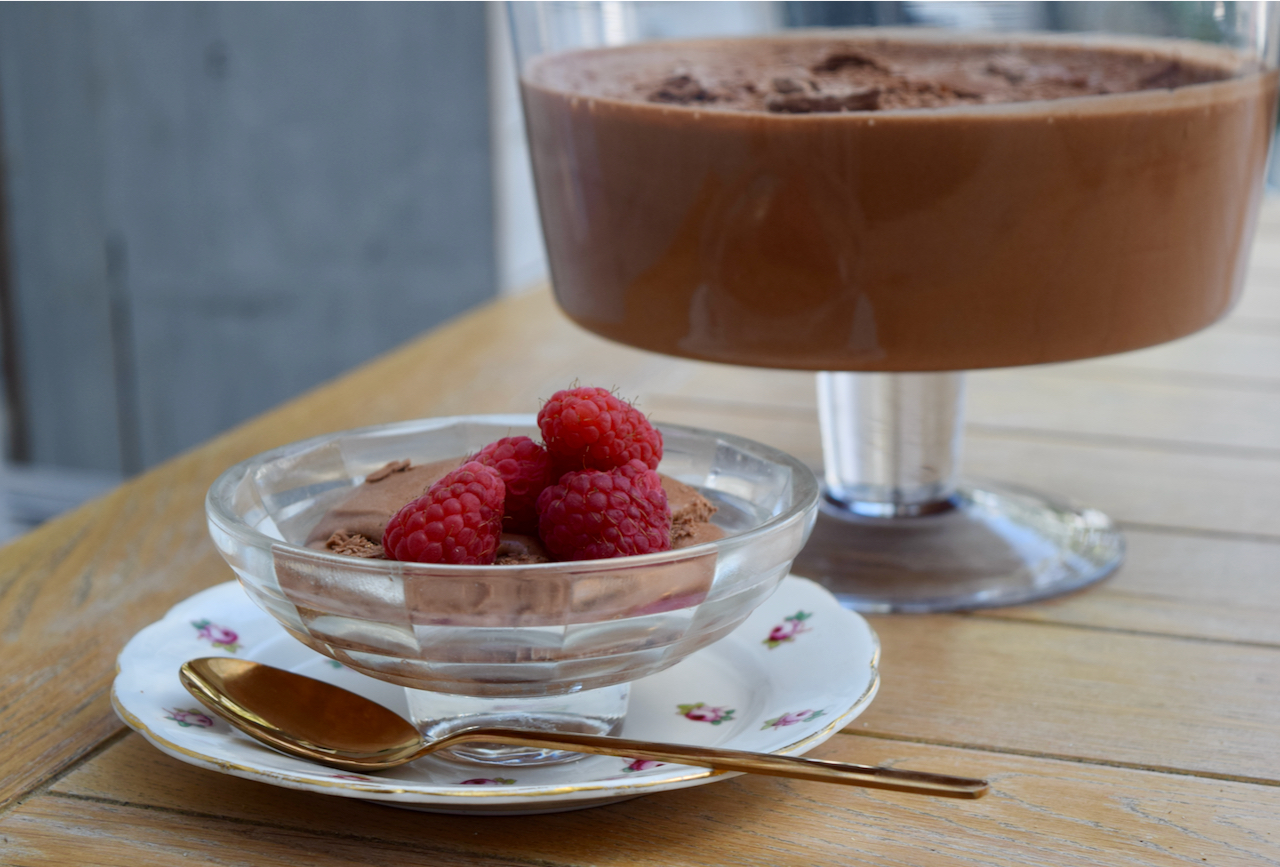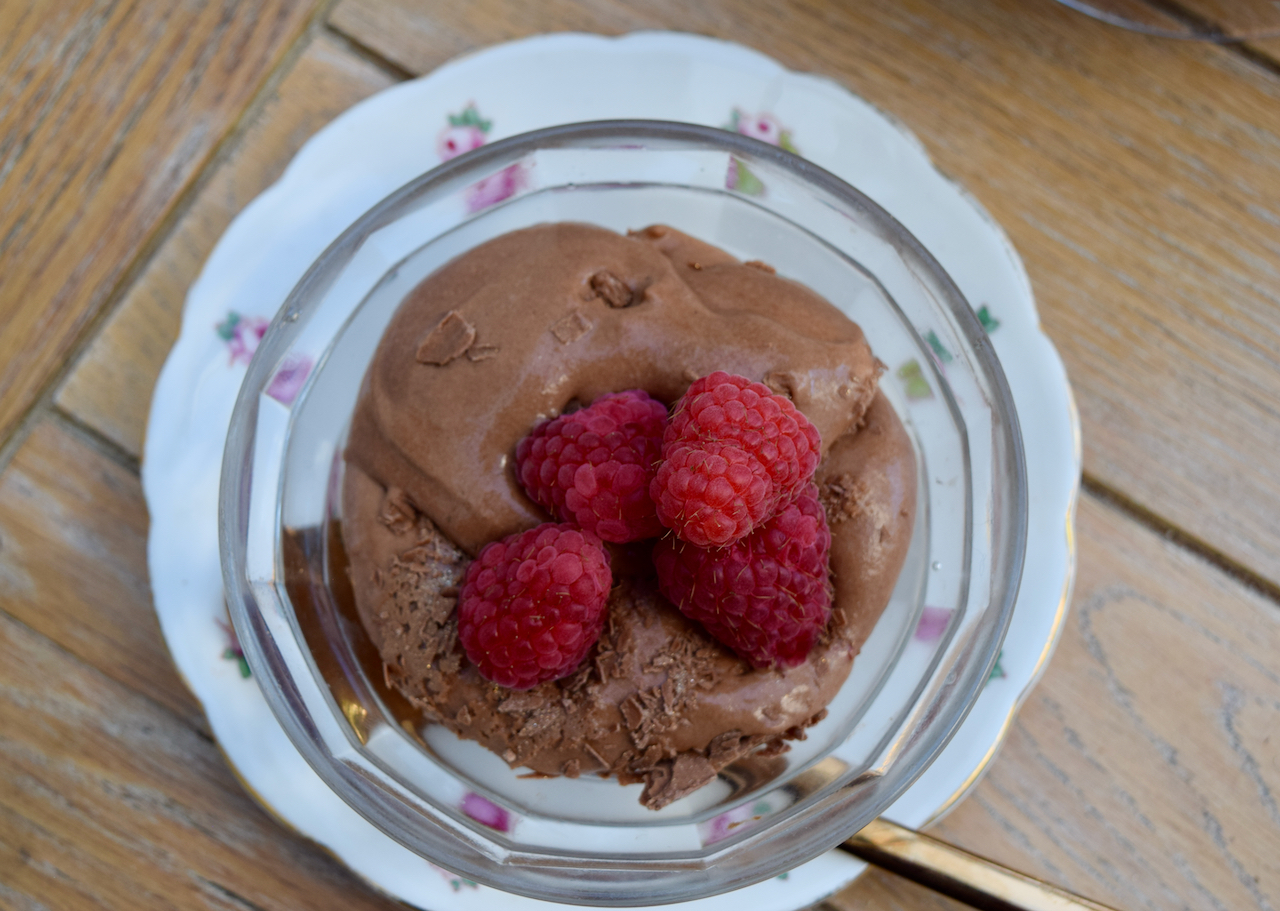 I can't tell you now much I would like to bury my face in this bowl right now. Sadly, an unnamed male finished the last bowlful last night. Suffice to say, I'm no longer talking to him.
Lucy x
This post contains affiliate links to Amazon. Should you choose to buy through these links Lucy Loves will receive a tiny commission at no extra cost to you. Thank you x
Chocolate Satin recipe
Serves a generous 6
You will need a bowl and a whisk or stand mixer and an elegant bowl to serve
300g chocolate, I used 200g dark and 100g milk chocolate
1 teaspoon vanilla
1/2 teaspoon salt
500ml double cream
3 egg whites
120g icing sugar
Chocolate shavings, crumbled Flakes, cocoa nibs to garnish
Berries to serve
Start by measuring your cream into a pan or jug. Heat until just coming to the boil on the stove or microwave. In a large bowl measure in the chocolate and sprinkle on the salt and vanilla and stir. Pour on the hot double cream then, working quickly, stir well until the mixture is smooth and glossy. Leave to cool.
In another large bowl or in your stand mixer, whisk the egg whites until they're stiff. Whisk in the icing sugar, a tablespoon at a time until incorporated. Carry on whisking until the egg whites are stiff and glossy as though you're making meringue.
Spoon a couple of tablespoons of the egg white mixture into the cooled chocolate and mix well. Next, scrape the rest of the egg whites into the chocolate and really gently fold in, using a figure of eight motion. You want the mixture to be well blended, but still still be light and airy. When you no longer have white streaks in the mixture, pour into your chosen bowl and leave to chill for 6 hours or overnight. You can make this mousse at least 4 to 5 days in advance and keep well covered in the fridge until needed.
When you're ready to serve, sprinkle on some chocolate shavings, Flake or cocoa nibs and serve in generous bowlfuls with some berries. Then spoon out another bowlful. Repeat.