Chocolate Yoghurt Pudding Recipe
January is not really a time for puddings, apparently. It's all about abstinence if you believe everything you read. I feel quite differently, however, but then denial is not in my vocabulary. It's dark, cold and Christmas, with the Baileys and bottomless tins of  chocolates, is over for another year. Hence the need for a dessert, or two. I am happy to confirm today's Chocolate Yoghurt Pudding is just that dessert. It's actually predominantly yoghurt, it's refined sugar free and this recipe makes just enough for two.
It's turning into effort-free week on Lucy Loves this week. My inclination to cook is low, we are eating a lot of pasta and there's no sign of much meal inspiration wafting around my kitchen. Which is just as well as this Chocolate Yoghurt Pudding is so bloody easy, it's almost embarrassing. Since finding this genius recipe on my super favourite Food 52, with thanks, I have made it 4 times, such is it's simplicity and it's deliciousness. It has a scant 6 ingredients, 2 of which are salt and vanilla, so frankly, they don't count. The thick Greek yoghurt, a smidge of double cream, cocoa and maple syrup are simply whisked together with the two other tiny ingredients to create a smooth, not too sweet, not too rich, delectable chocolate dessert. You can eat this straight away if you like, or if you are making this to enjoy later, pop it in the fridge until needed. Feel free to crumble something on the top of your puds. I went for amaretti biscuits, but your opportunities are endless; adorn this pudding with raspberries, grated chocolate, a touch more cream and/or sprinkles.
Don't deny yourself too much in January, it's a bloody long month and even a Chocolate Yoghurt pudding can help it on it's way. It's all about the tiny victories and a semi healthy treat is definitely one of those.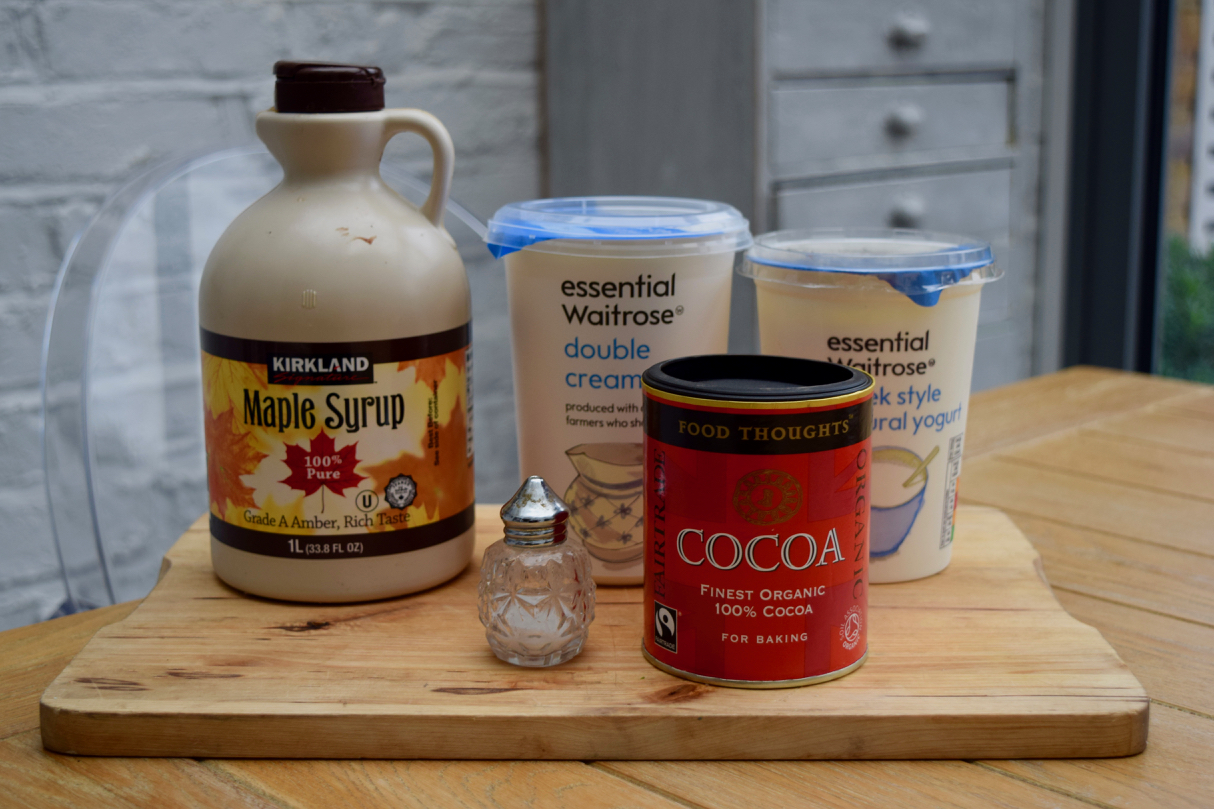 The measure of how distracted *crap* I am is that I managed to forget the vanilla extract in the line up. Just imagine it's hiding behind the yoghurt. The most effort needed for this pudding is to muster the enthusiasm to sieve the cocoa; do make the effort or you will have lumps, and no one needs more lumps than are absolutely necessary in January.
Make a start on this easy peasy pud with the bowl of your stand mixer. If you can't be arsed to get yours out, I am sure this would work just as well in a large bowl with a hand whisk. Measure in the yoghurt and double cream.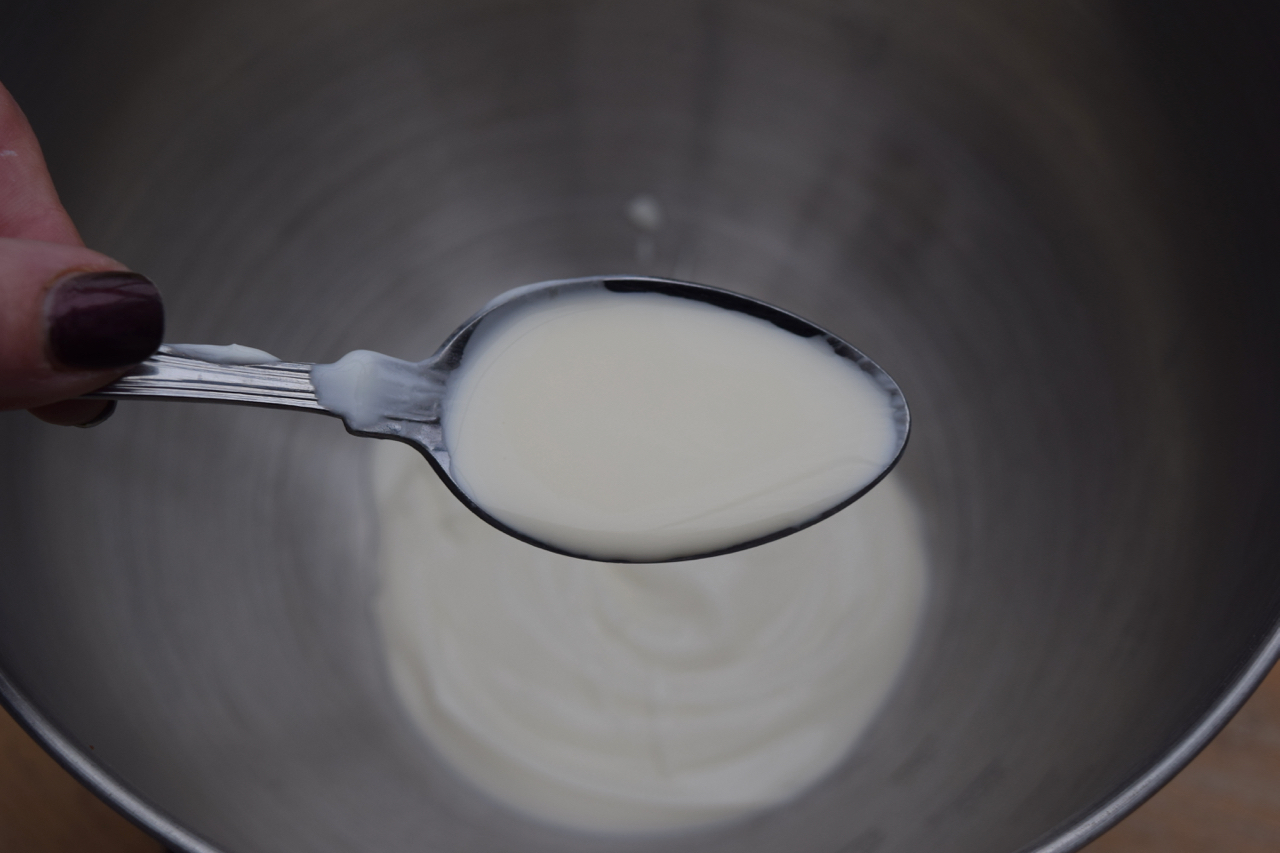 Next sift in the cocoa powder then add the maple syrup and vanilla.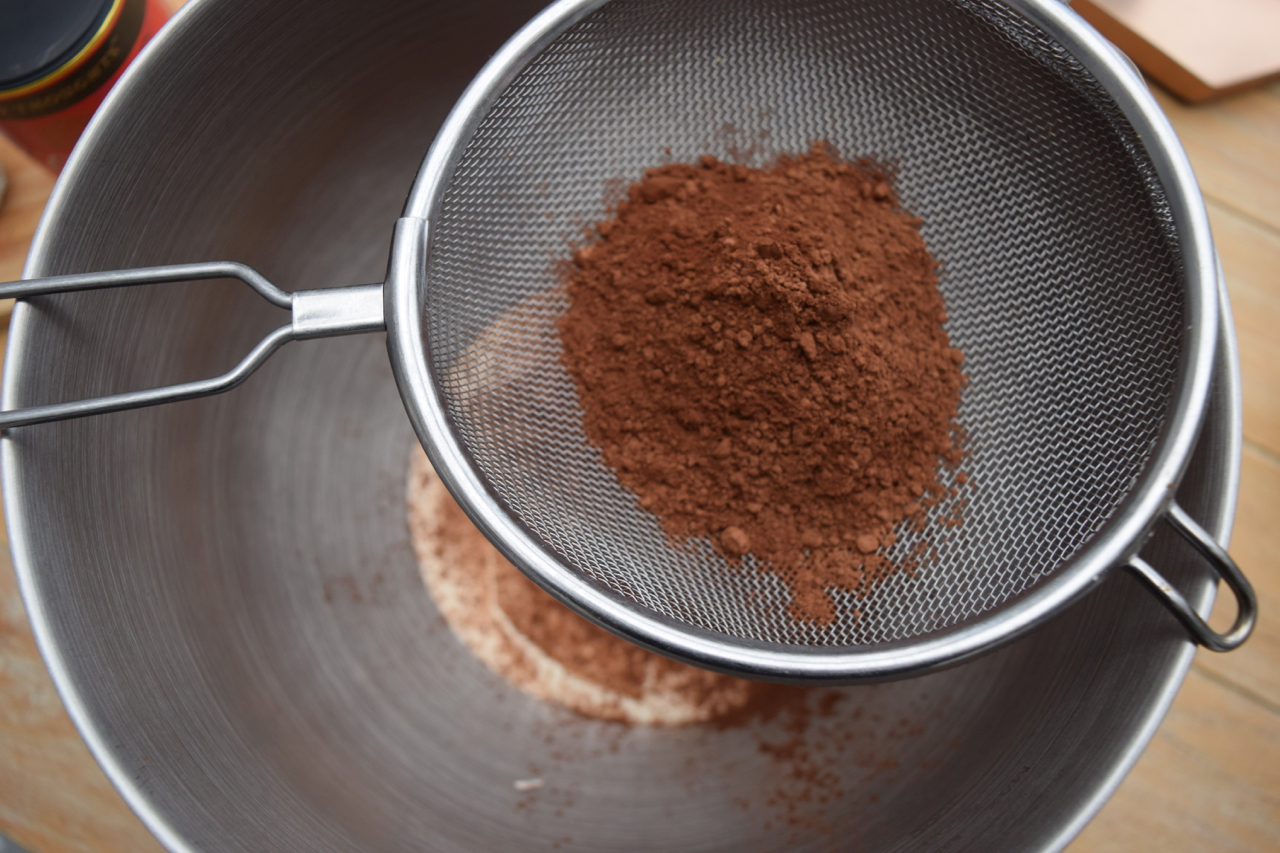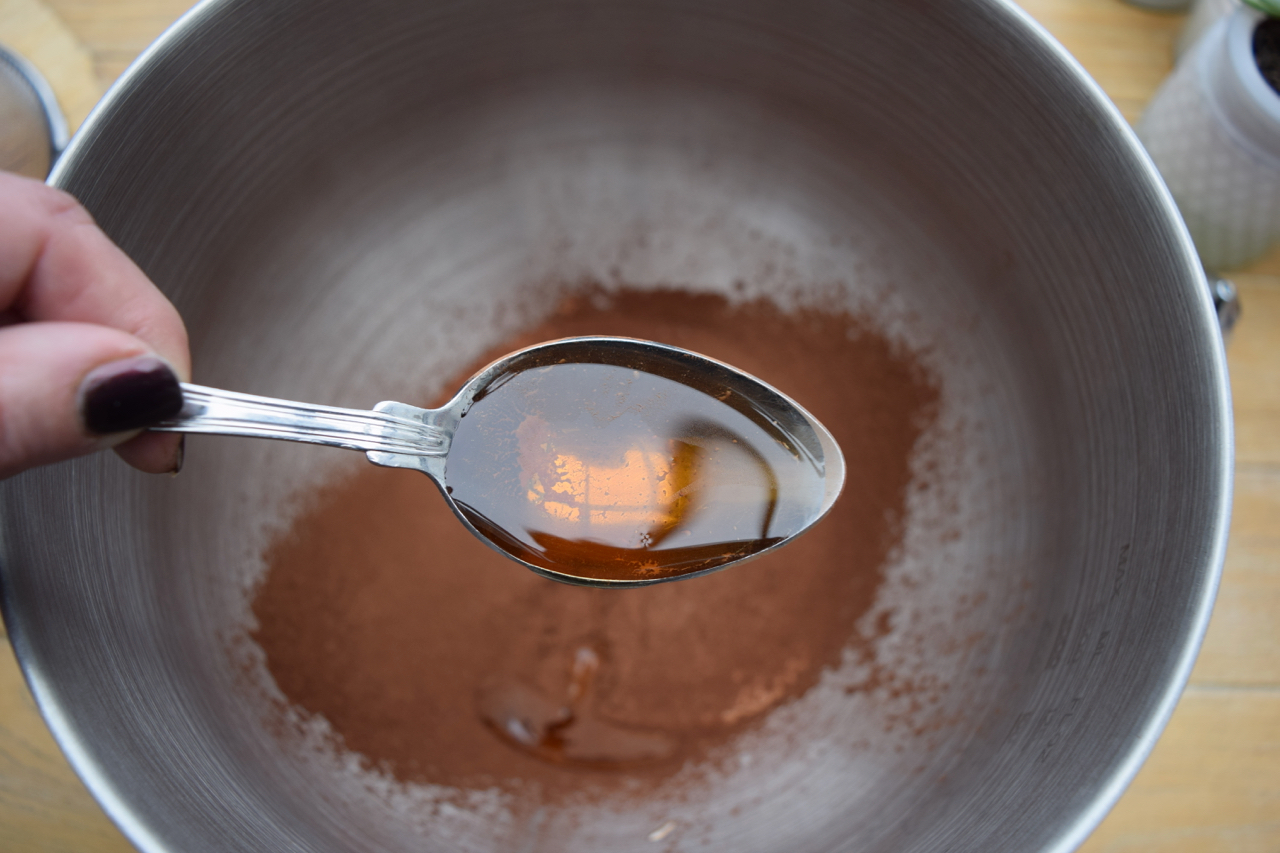 Add the good pinch of salt then whisk until smooth and glossy.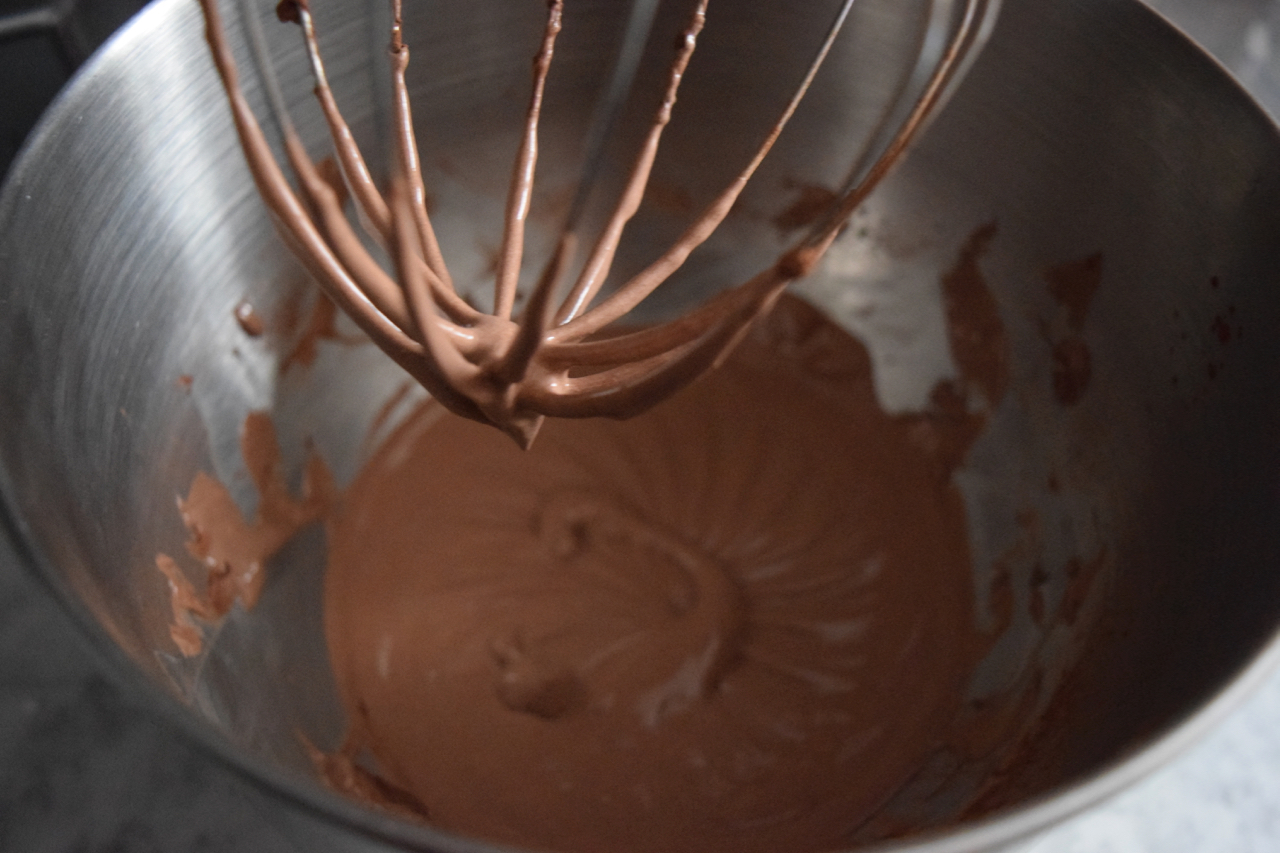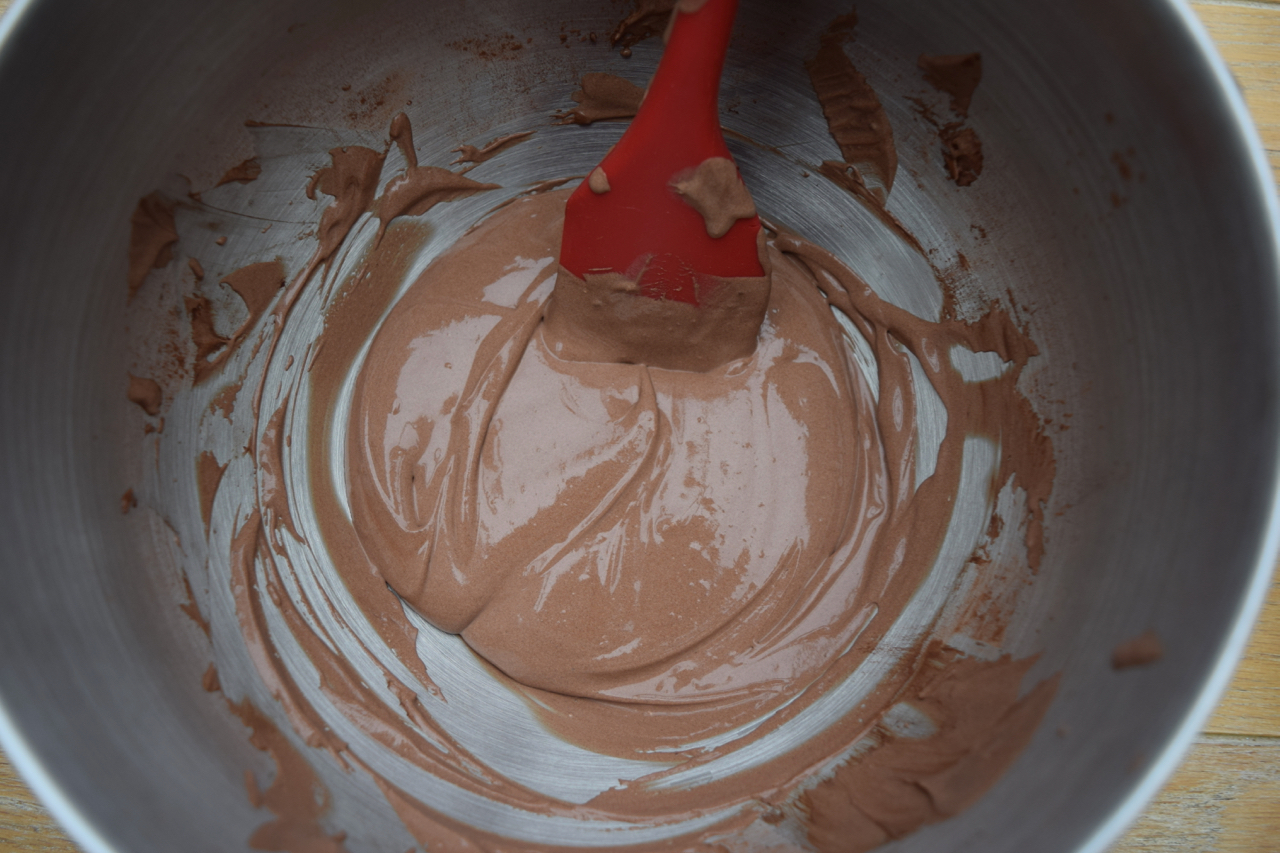 Elegantly plop this almost healthy pudding into small cups or glasses. Crumble some biscuits or chocolate or decorate with fruit or sprinkles. Then either leave to chill until needed or tuck right in with a shovel or spoon.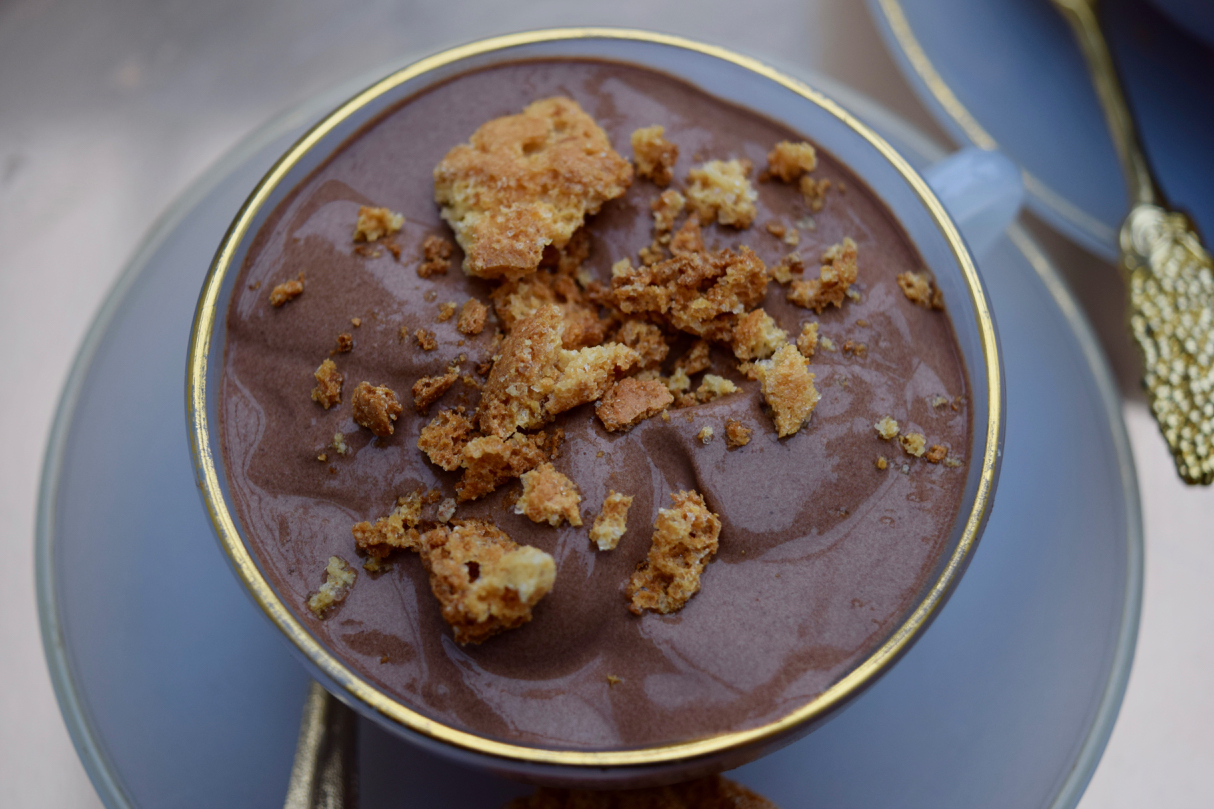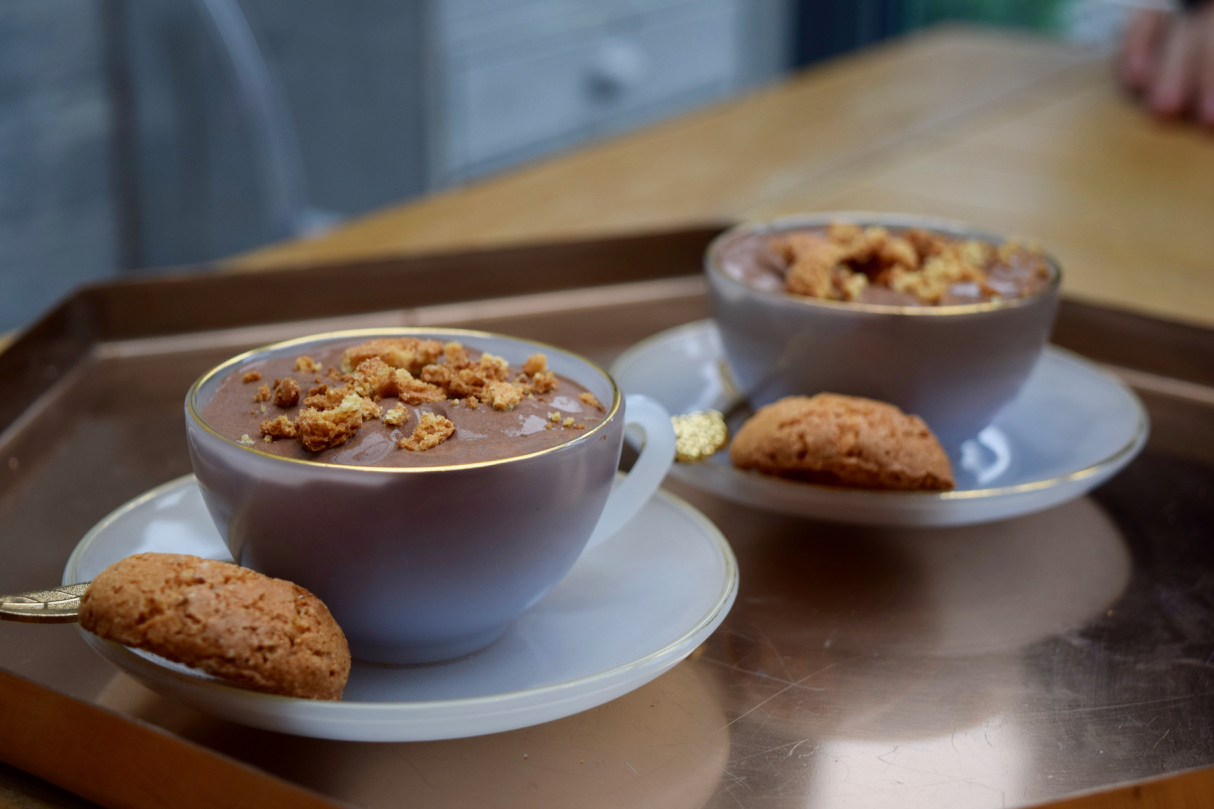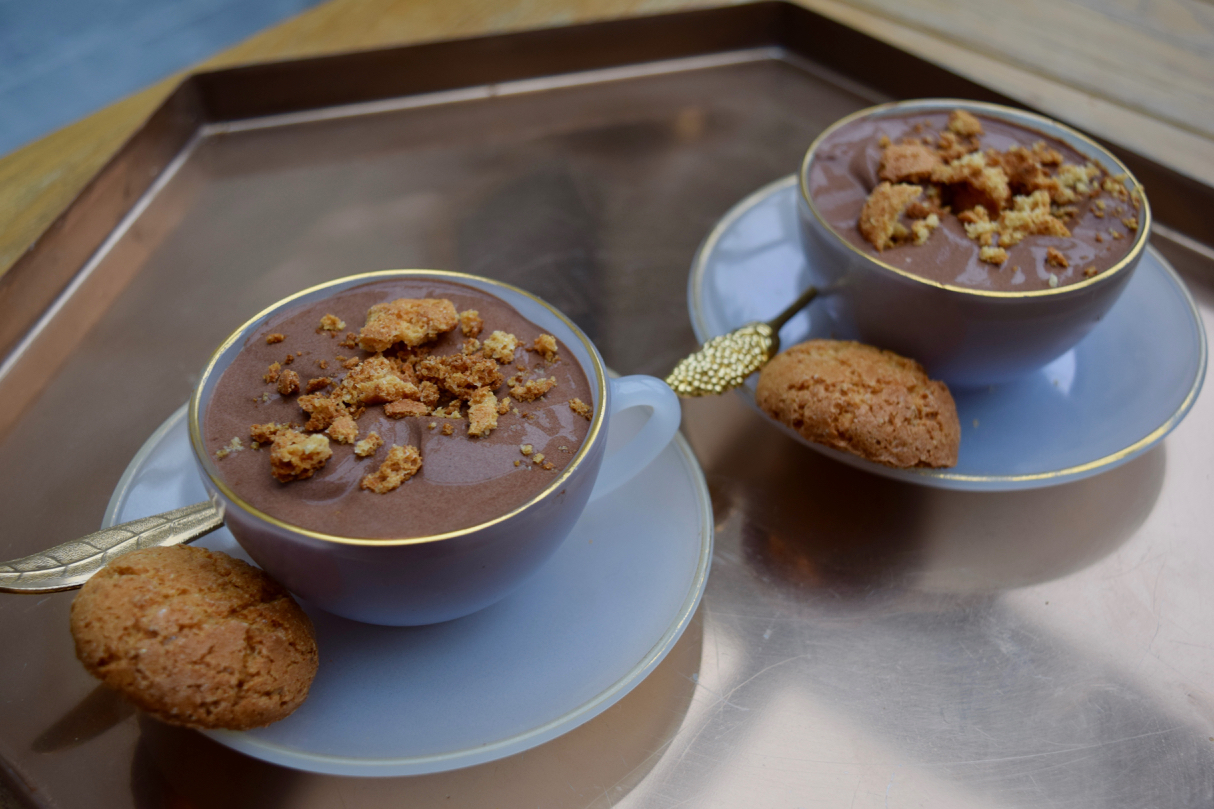 Simple. Who needs to be expending too much energy at this time of year. It's effort enough to get back into my exercise regime and to even get out of bed in the morning, so to find an almost drama free dessert to put a smile on your face may be a total godsend.
Lucy x
Chocolate Yoghurt Pudding Recipe
Serves 2, easily doubled for guests
You will need a stand mixer or hand whisk and a large bowl and two cups or glasses to serve
250ml Greek yoghurt, full fat
4 tablespoons double cream
4 tablespoon cocoa, sieved
2 to 3 tablespoons maple syrup, to taste
2 teaspoons vanilla extract
A large pinch salt
Something to crumble on top, think amaretti biscuits, brownie, chocolate, nuts, fruit or more cream
Take your stand mixer or a bowl with a hand whisk. Measure in the Greek yoghurt, double cream, sieved cocoa, maple syrup, vanilla and salt. Whisk until well blended and smooth. This may take a minute or two. You want the mixture to be well whipped and lump free.
Spoon into your chosen cups or glasses and then crumble on the topping of your choice. I went for amaretti biscuits. Devour straight away or chill until needed. Cover and these puds will keep in the fridge for a couple of days.