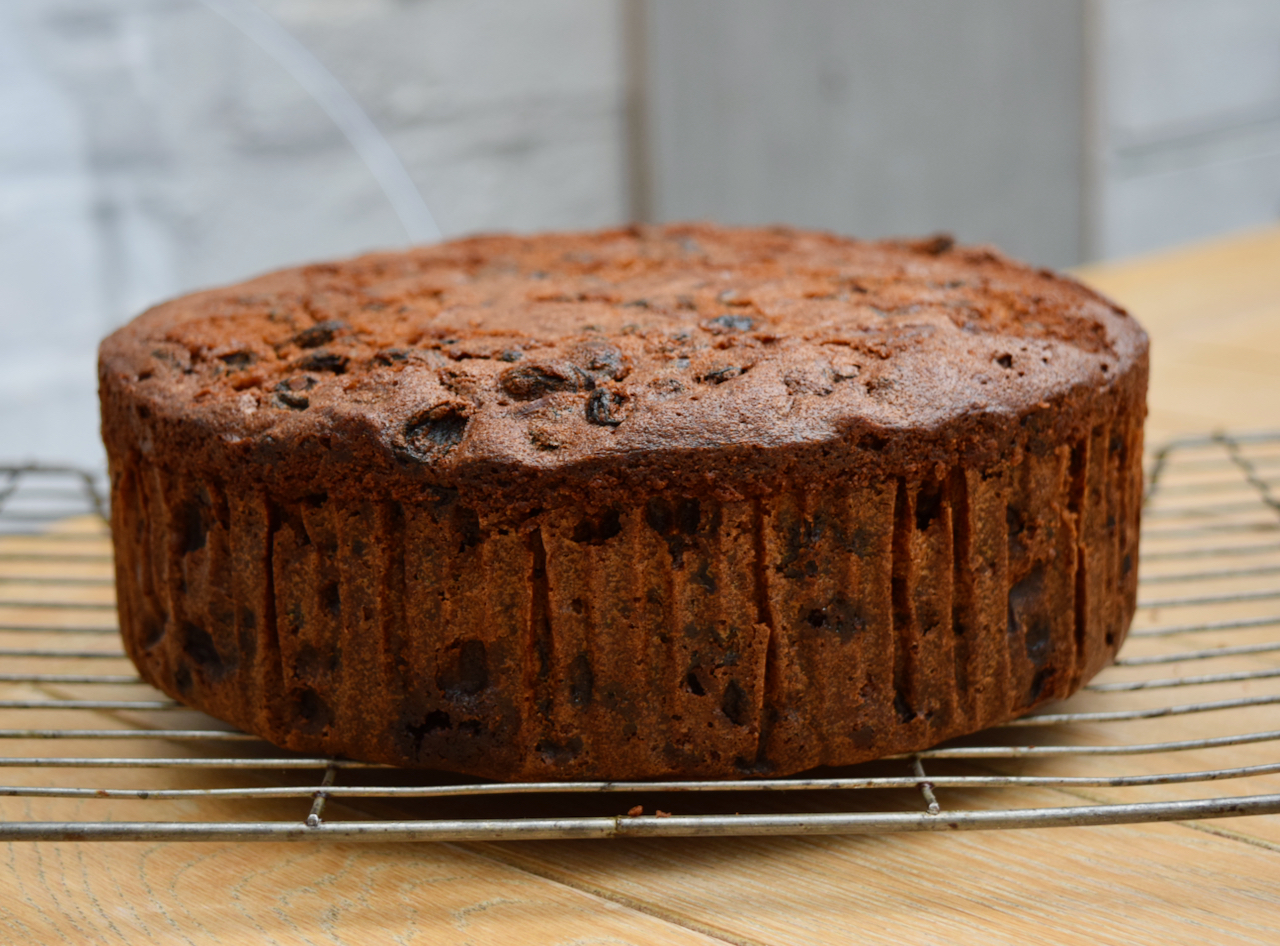 Christmas Cake Recipe
I have a confession to make. Pre Lucy Loves I used to always buy the Delia Christmas Cake kits from Waitrose to make my Christmas cake. I'm not proud of my behaviour and I'll put my hands up and admit, the kit cake was bloody delicious. However, 5 years ago, I decided to sack off the pre packed festive bake and make my own. And I've never looked back. Little did I know how easy it is to make a Christmas cake, with a little help from a classic recipe from Queen Delia, that is.
Luckily for me, there's only my parents, George and myself that eat Christmas Cake in our family. All the more for us, I say. How could they not want to eat this fruit laden, brandy laced, fragrant seasonal favourite. And it's kerfuffle free, I promise. A little overnight soak for the fruit in a generous slug of brandy followed by an all in one cake mix, and that's it. The cake does take a good 3 and a half hours or so to cook, but that means you're housebound so have to sit down and watch the new series of The Crown *why wouldn't you?* Get this cake started now, as it will need a couple of weeks of feeding with plenty of brandy before it gets a covering of marzipan and fondant icing in a few weeks. Don't panic, I'll be by your side all the way, figuratively speaking.
The smell of your Christmas Cake will fill your kitchen with festive spirit. I made two this weekend so, I'm full of cheer, and from licking the bowl, this is my favourite cake mixture of all time.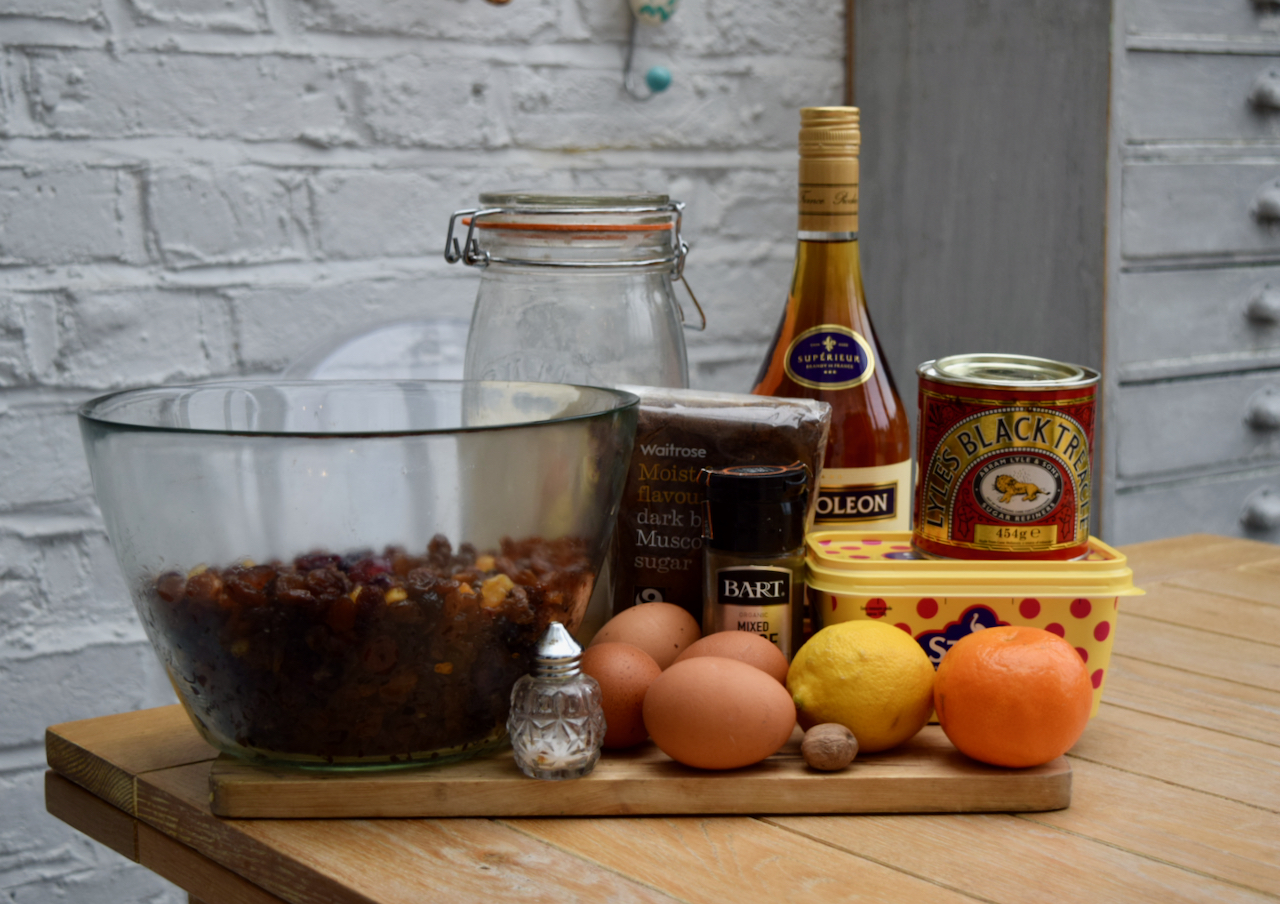 What could be more enticing than this colourful line up? I mixed up my fruit selection and have included sultanas, currants, raisins and dried cranberries for luck. I was super lucky to be gifted this bottle of delicious Aldi Napoleon brandy; decent brandy is a key ingredient in this recipe for both soaking the fruit and dousing your cake in the coming weeks.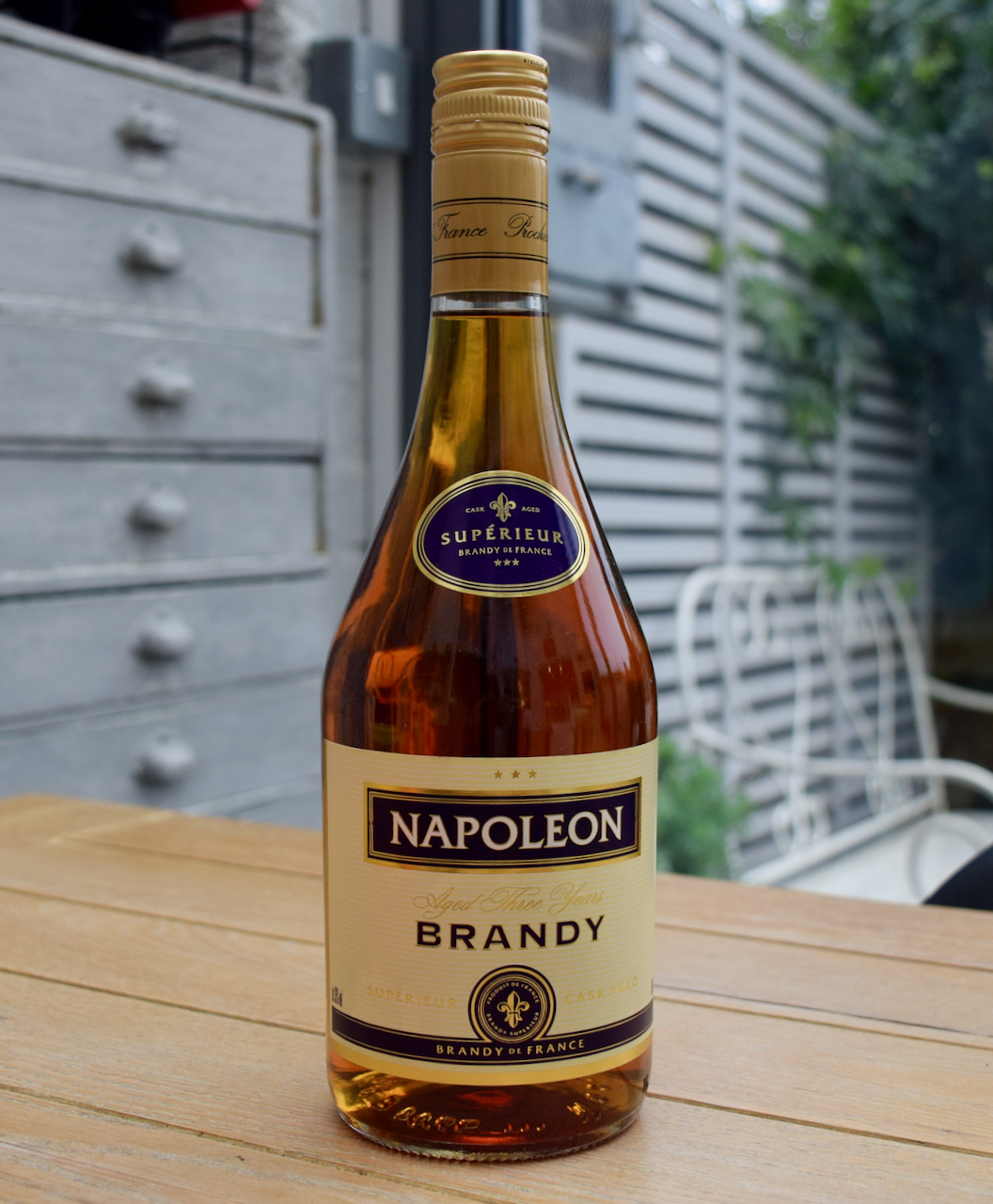 Lucky me as I'm hoping there's a drop or two left for me to enjoy over Christmas.
Start your prep the night before you are baking your cake. Add your mixed fruit, cherries and candied peel to a large bowl and pour in the brandy. Stir well then cover and leave overnight to soak.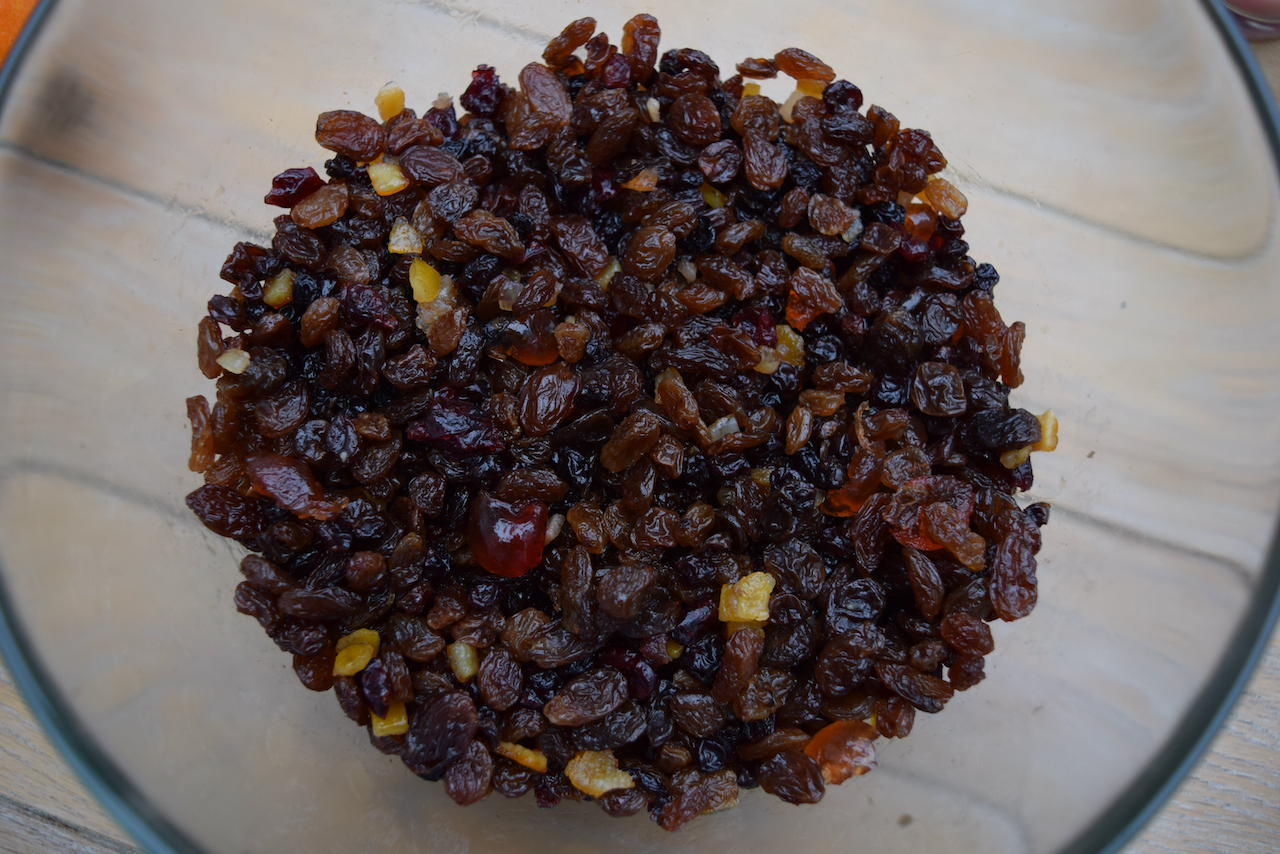 After at least 12 hours, you are ready to start your Christmas Cake. Pre-heat your oven to 120 degrees fan assisted. Right now, the only slight effort required for your Christmas Cake is lining the 8 inch loose bottom tin. I cheated and used a cake tin liner for the base, but you can use greaseproof paper.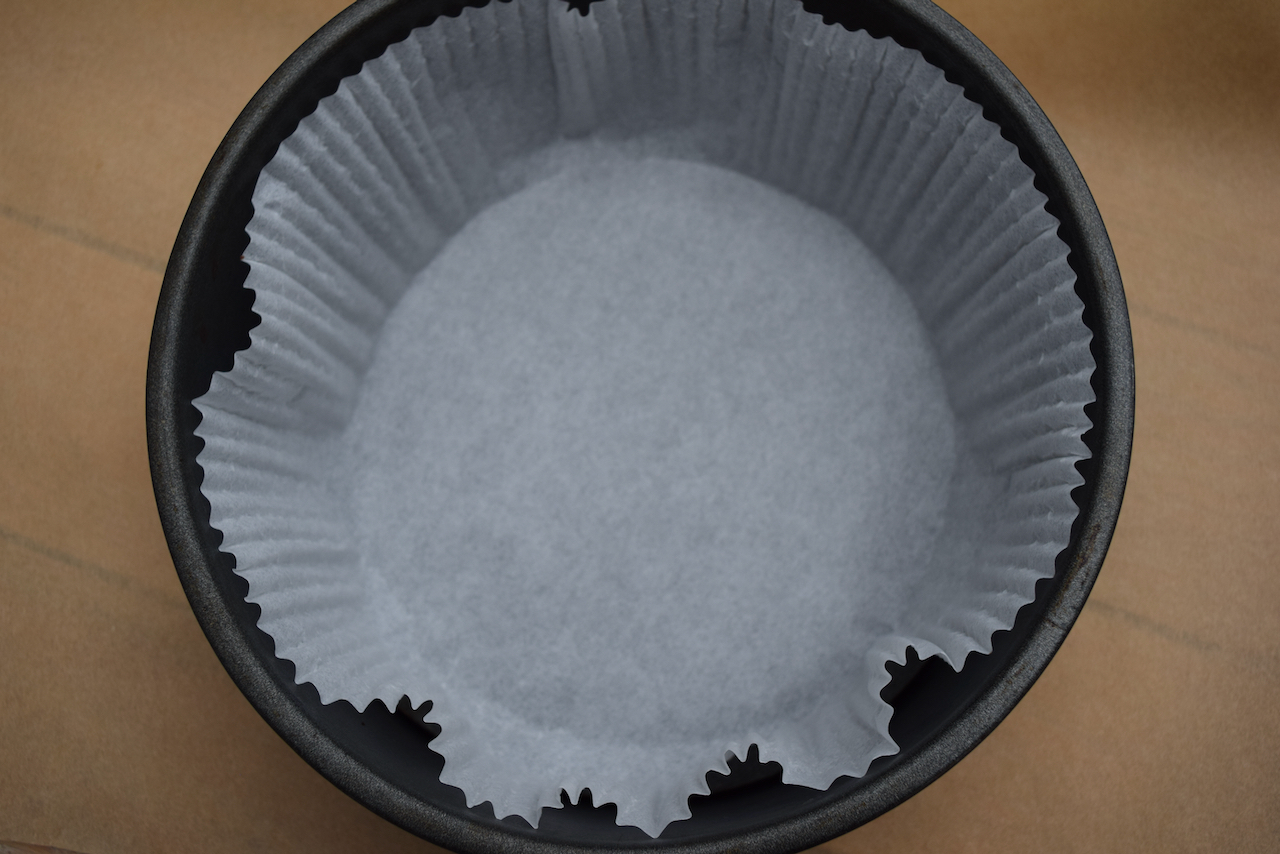 Next, measure a circle of greaseproof paper circle to go on top the cake once it's in the oven to stop it browning too much. Cut a small circle in the top of this circle and pop to one side for later.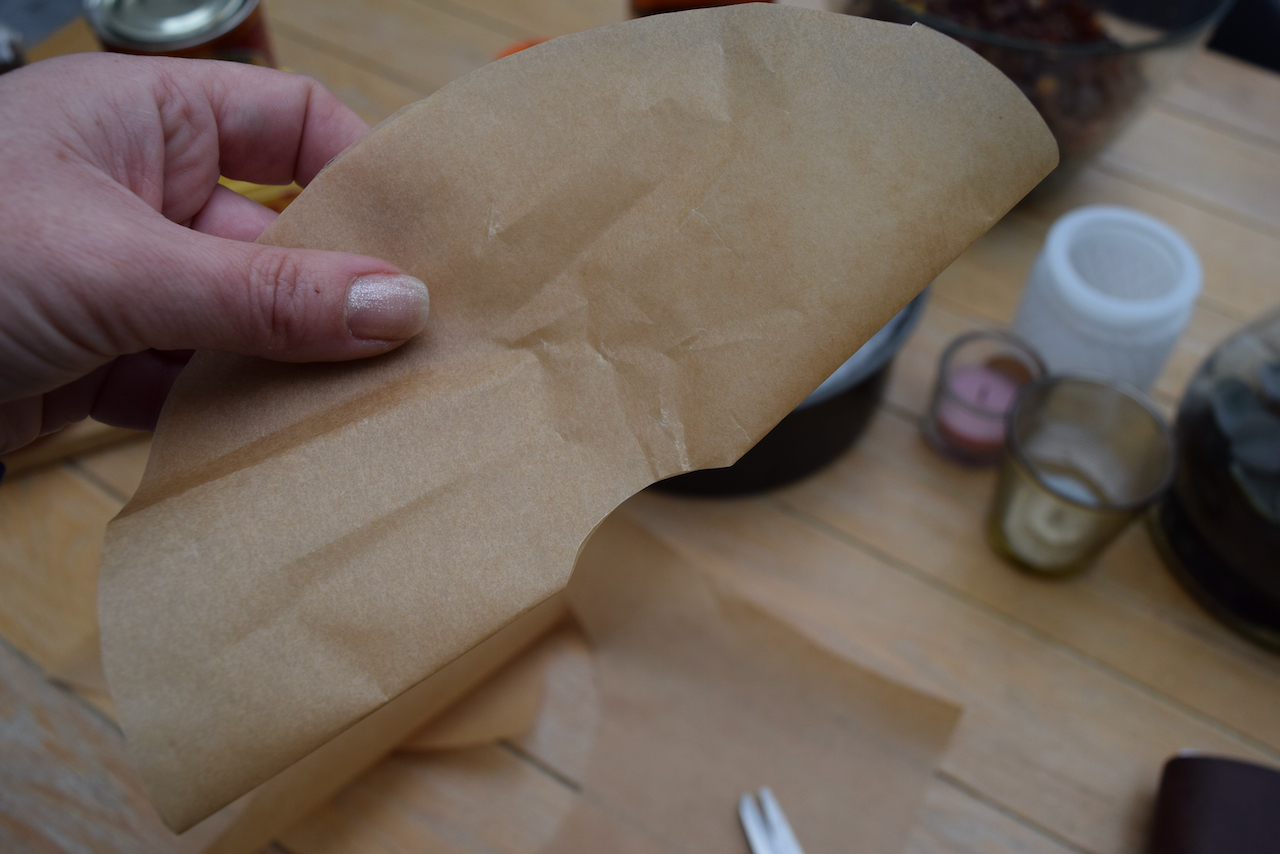 In a final preparation flourish, cut a length of newspaper or brown paper, long enough to go around the outside of your tin. I used two pieces and joined them together. Put the paper around the outside of the tin and tie with string to secure it in place. This will stop the cake browning too much before it's actually cooked.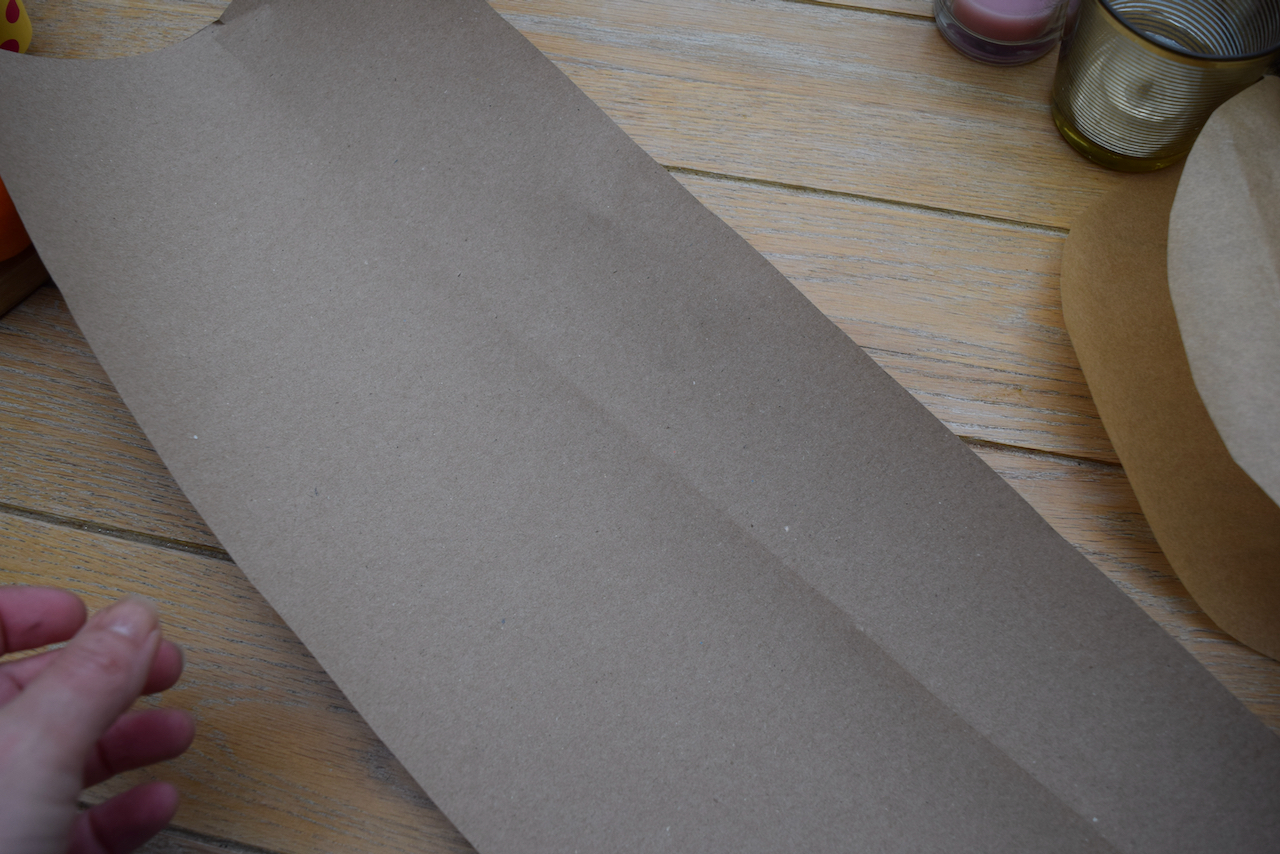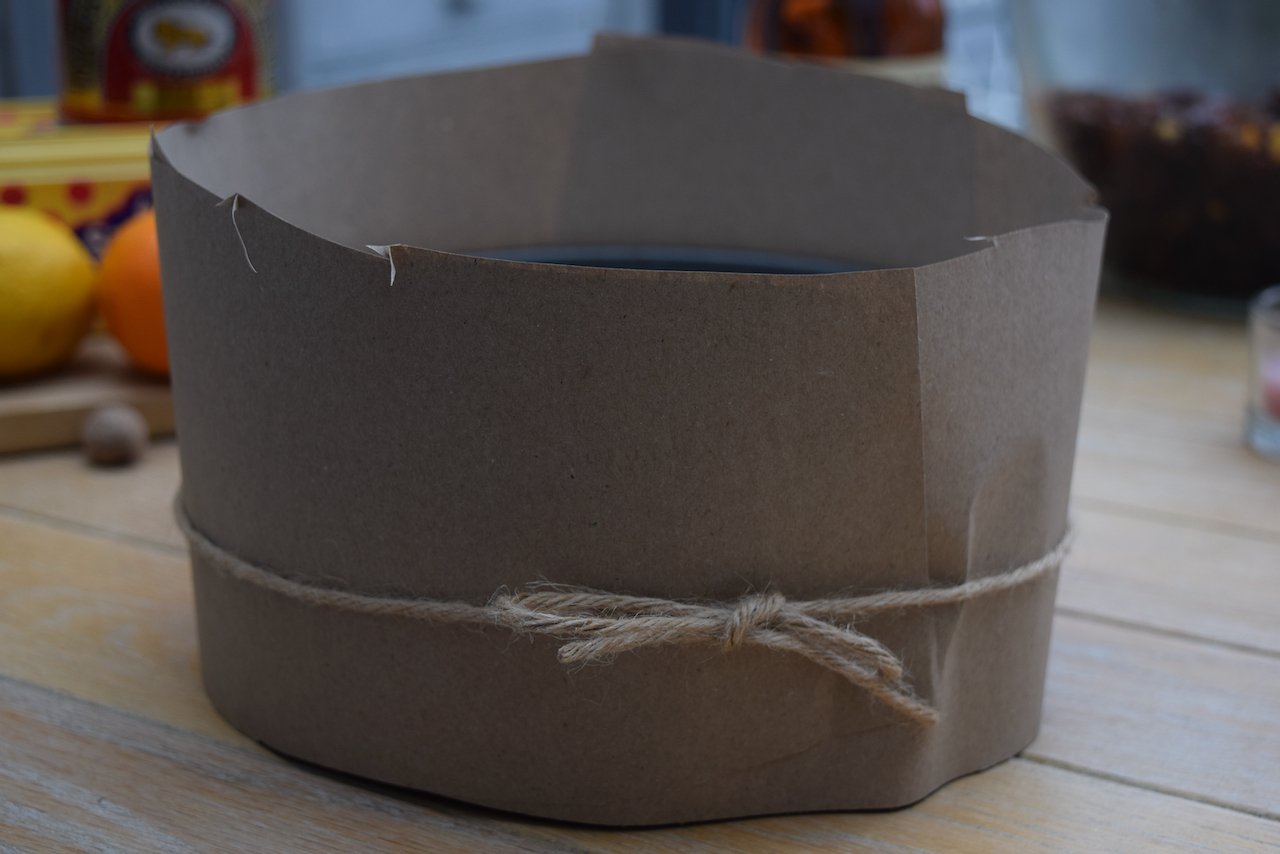 Right, drama over, now onto the simple cake. Add the flour, salt, mixed spice and nutmeg into a large bowl or the bowl of your stand mixer.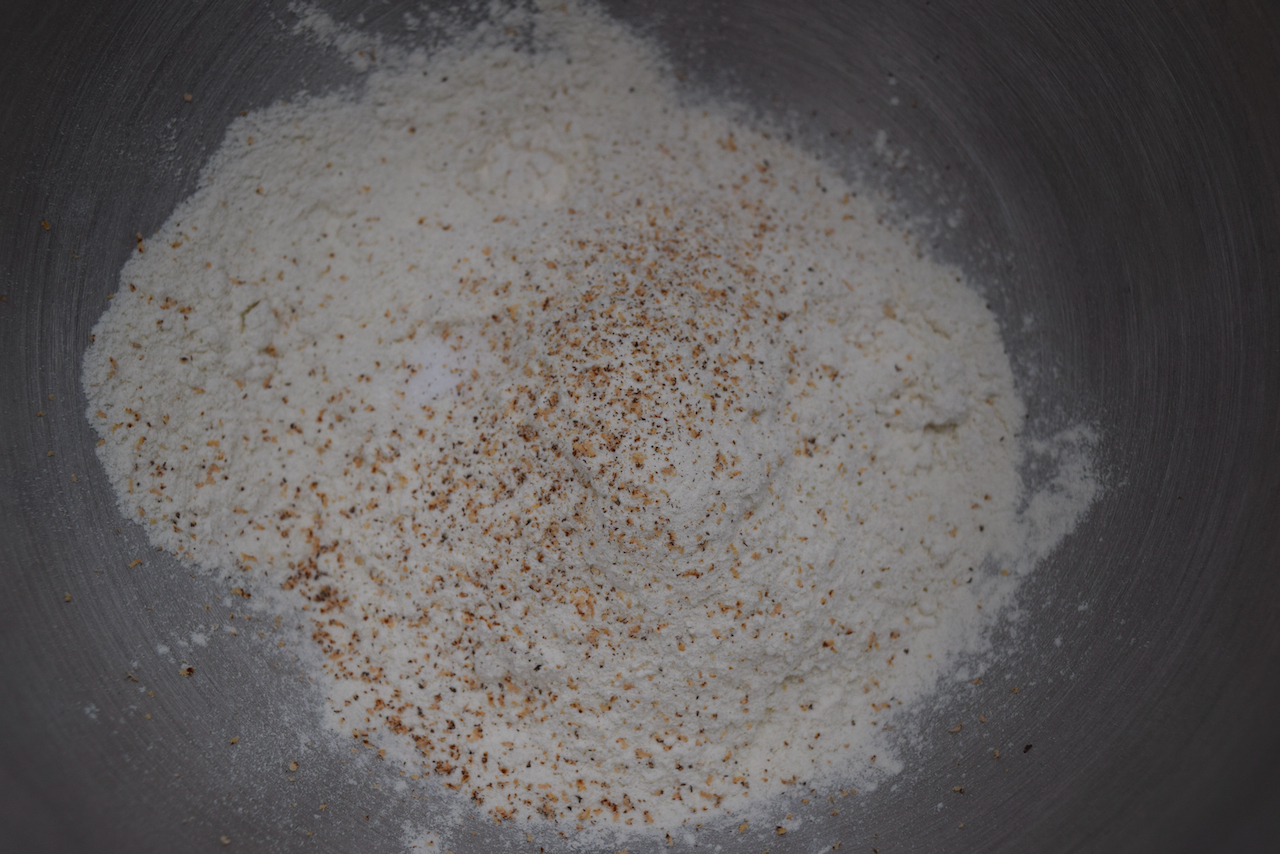 Add the soft butter or my favourite Stork, brown sugar, black treacle and the eggs.
Beat the whole lot in your mixer or with a hand mixer or a wooden spoon. You want a smooth cake mix batter here.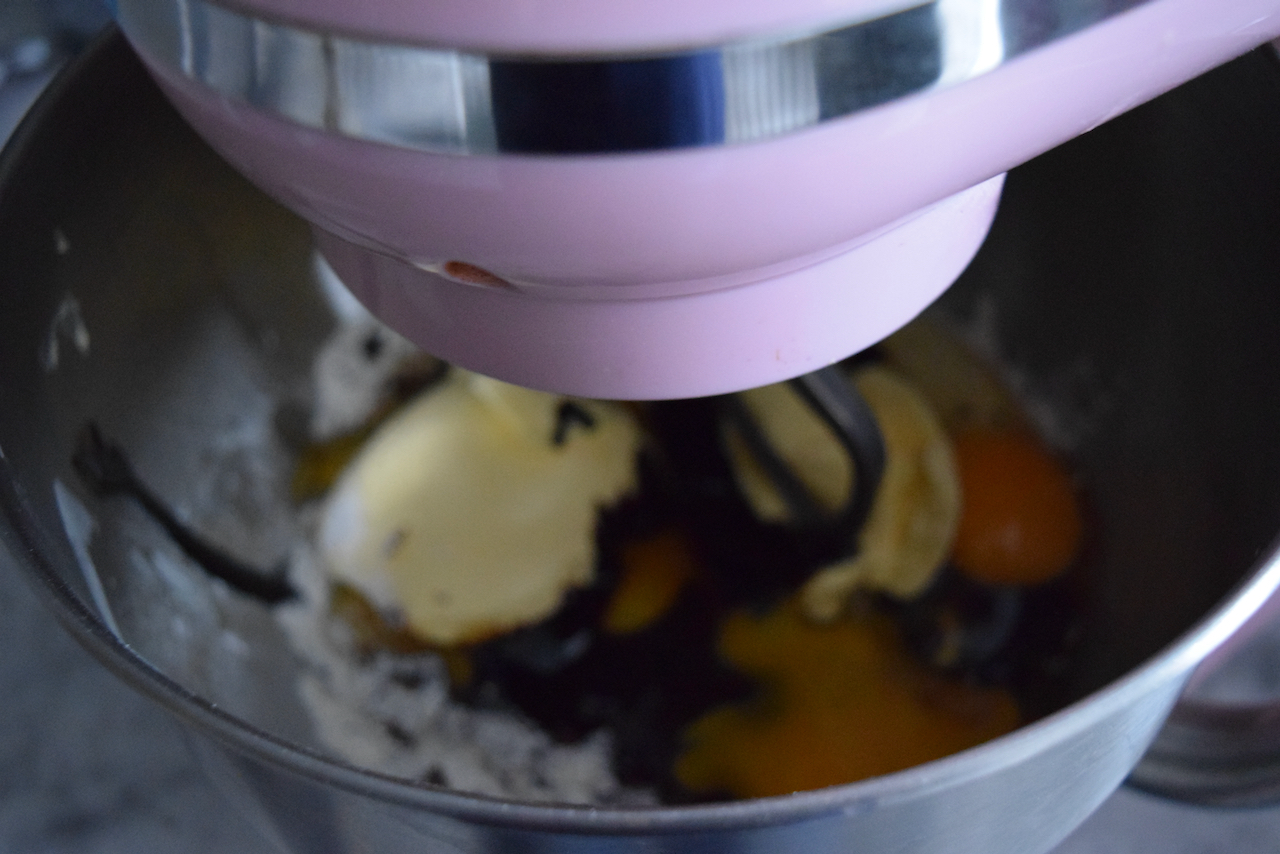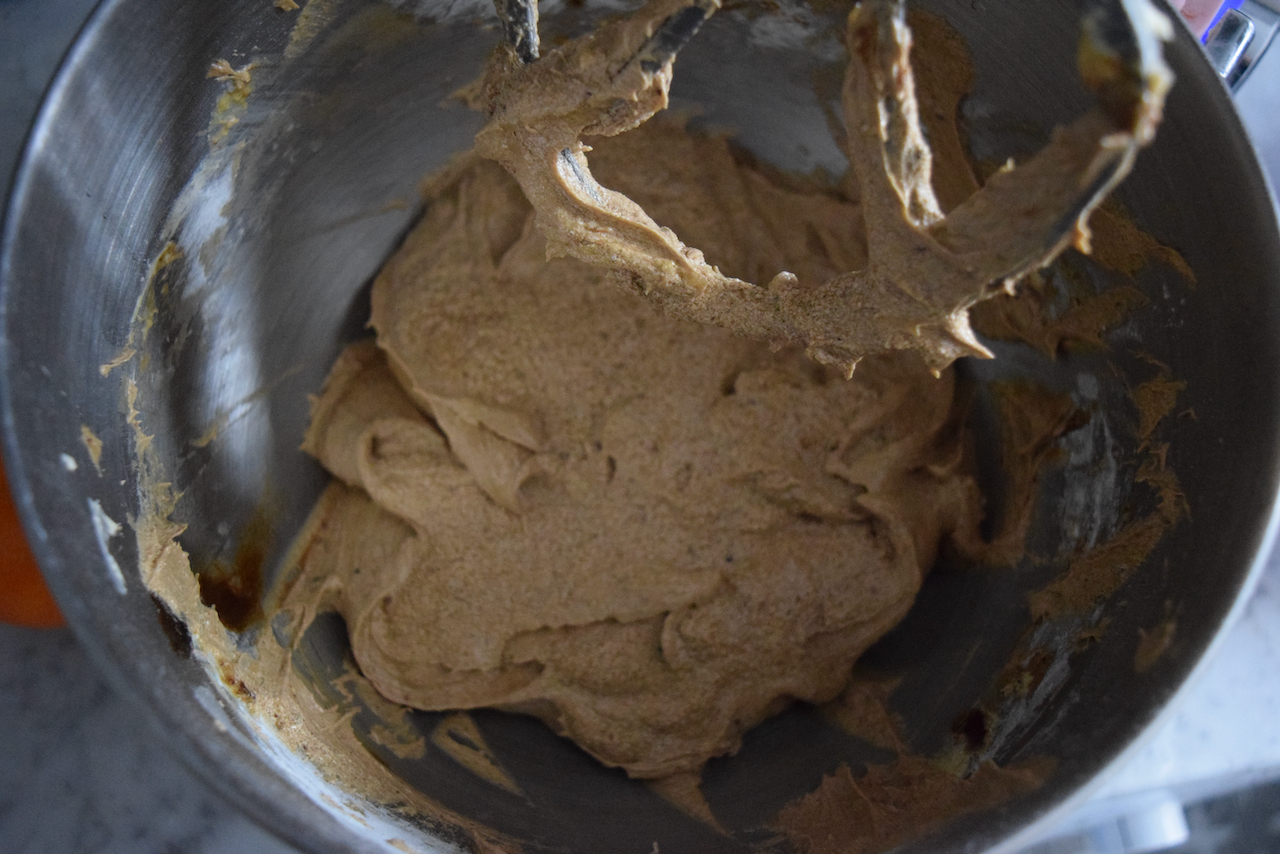 Add the zest of lemon and an orange, or satsuma *all I had in the fruit bowl*, mix again then add the wonderful, brandy soaked fruits. Add the optional chopped almonds here too, if you're using.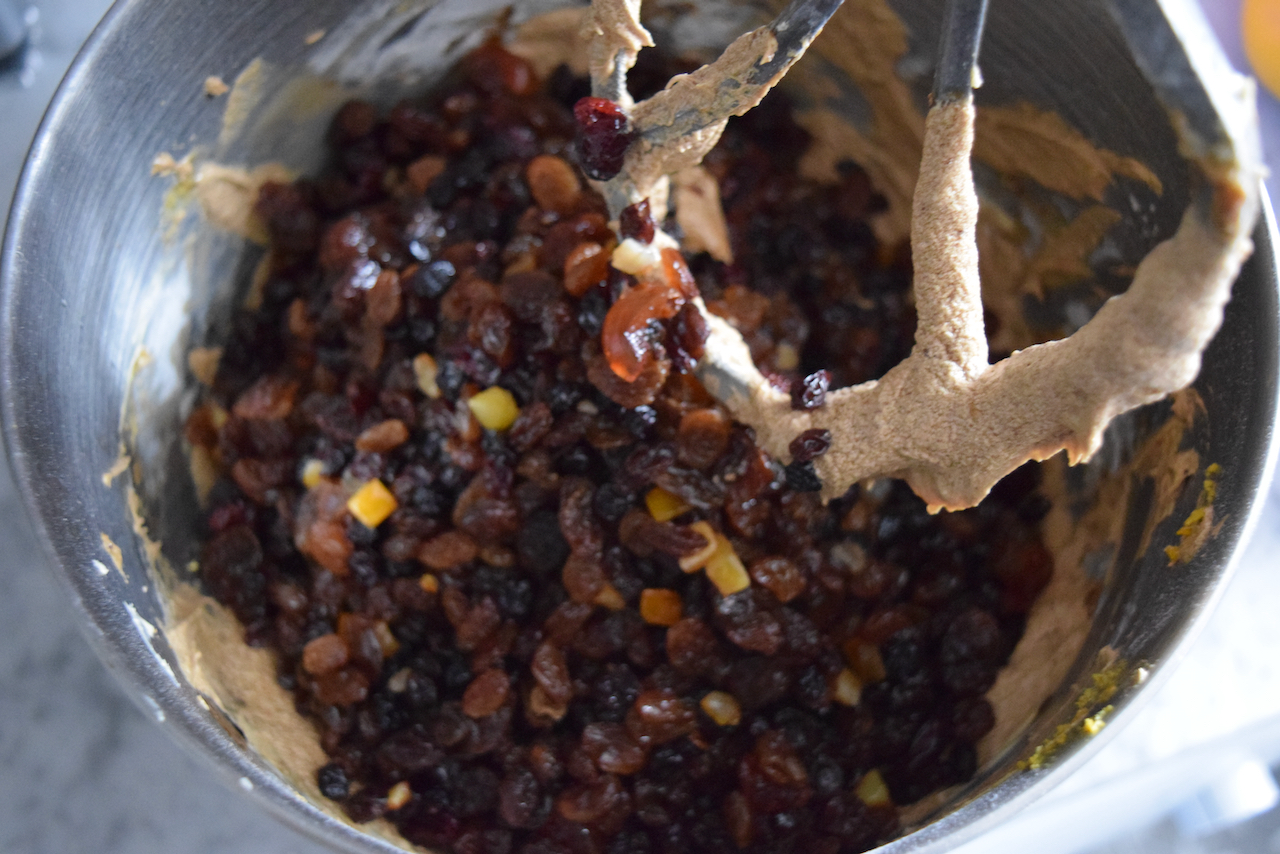 Fold in until well combined.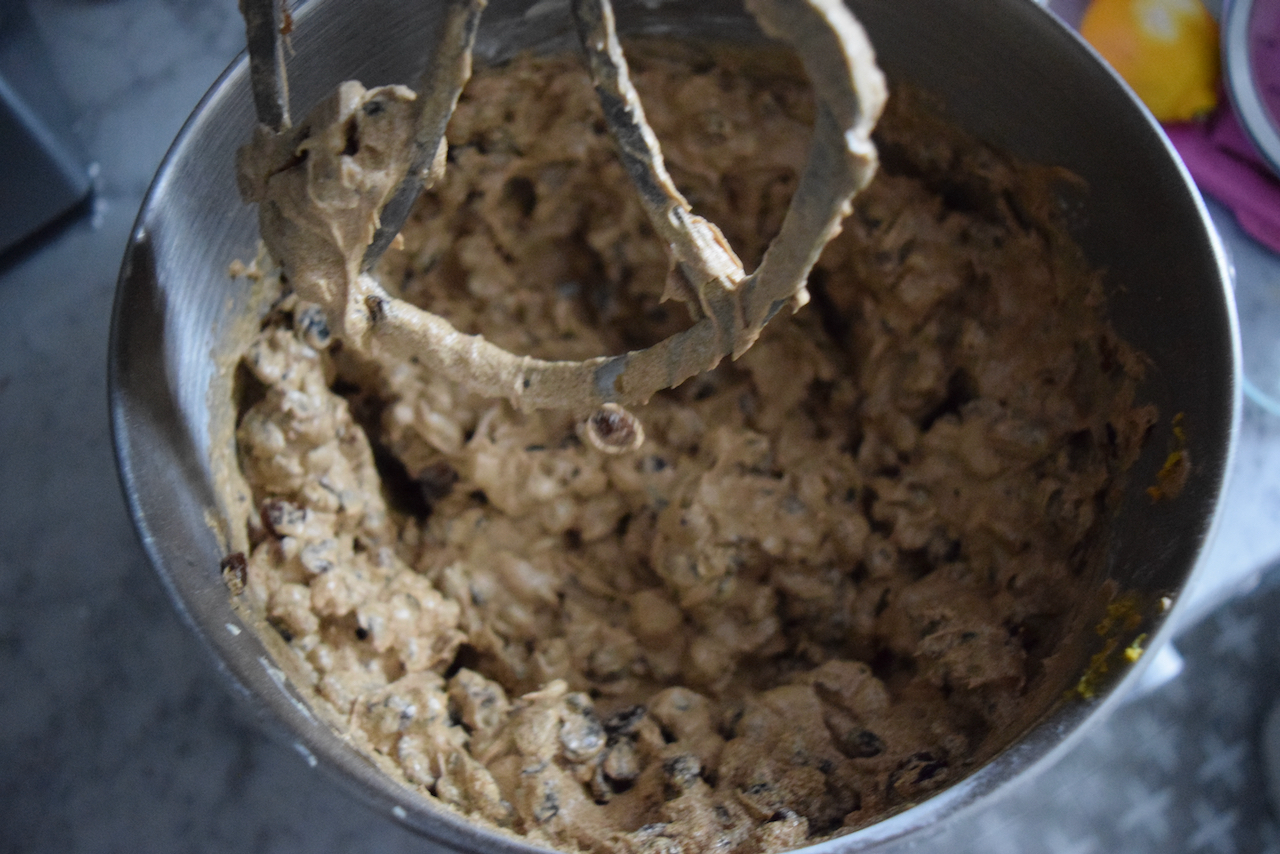 Scrape every last bit of this into your lined tin and level the top.
Give the pre cut circle of greaseproof paper a little spritz of oil or butter then carefully place it over the top the cake.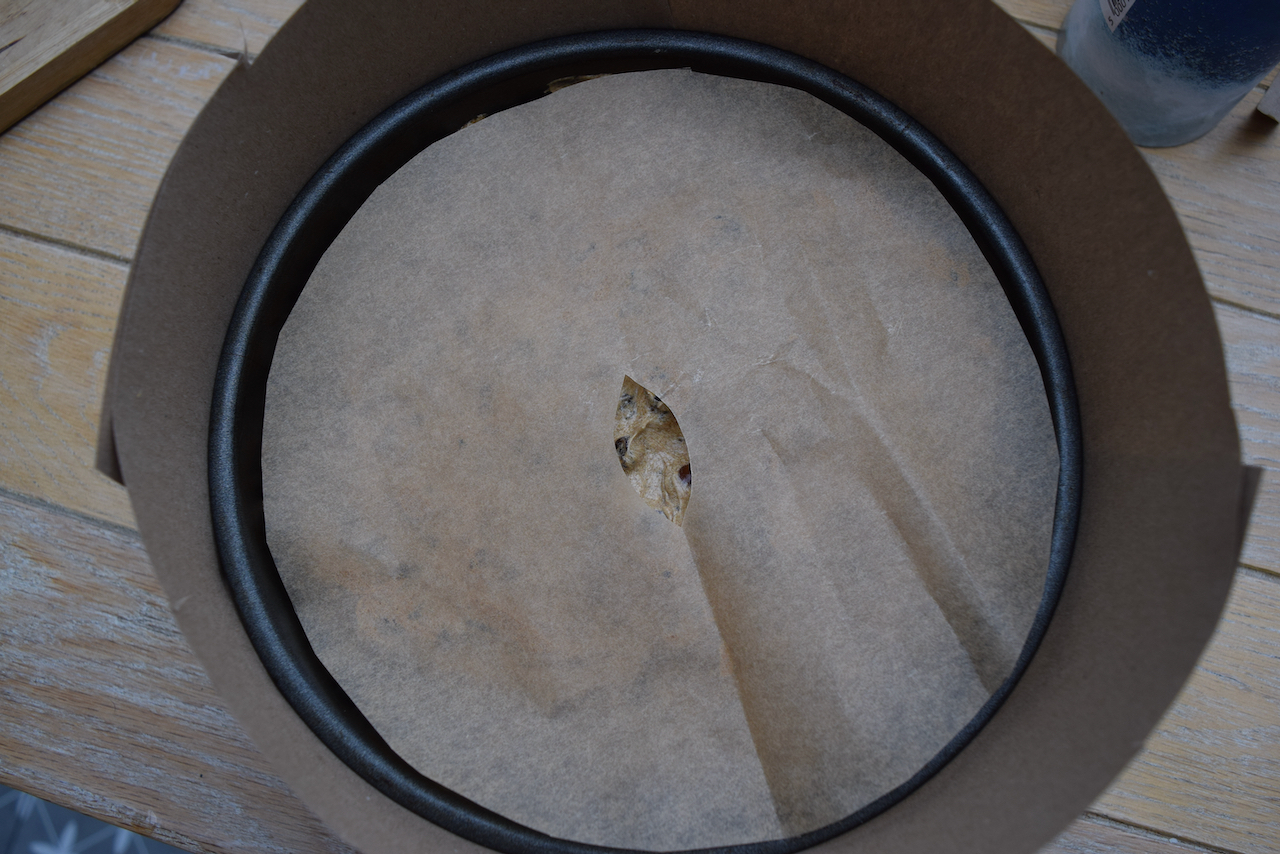 And that's it. Place this in your low temp oven for around 3 and a half hours. Delia says 4 to 4 and a half but in my oven, the cake was ready in a lot less. Keep an eye on yours from 3 hours. It will be ready when the cake is well browned but still ever so slightly springs back when you touch the middle.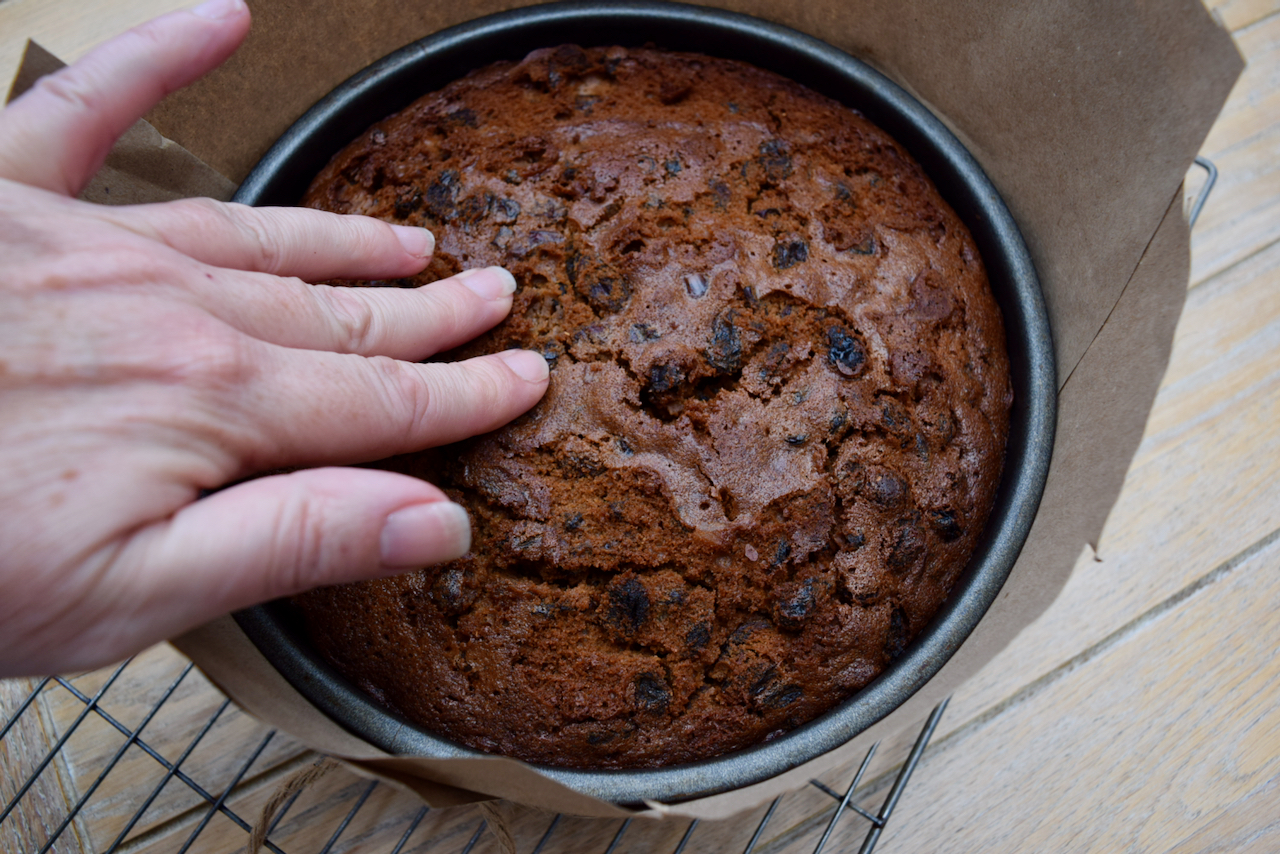 Leave the cake to cool in the tin before removing onto a rack. Make a few toothpick holes in the top and drizzle a couple of tablespoons of brandy onto the top.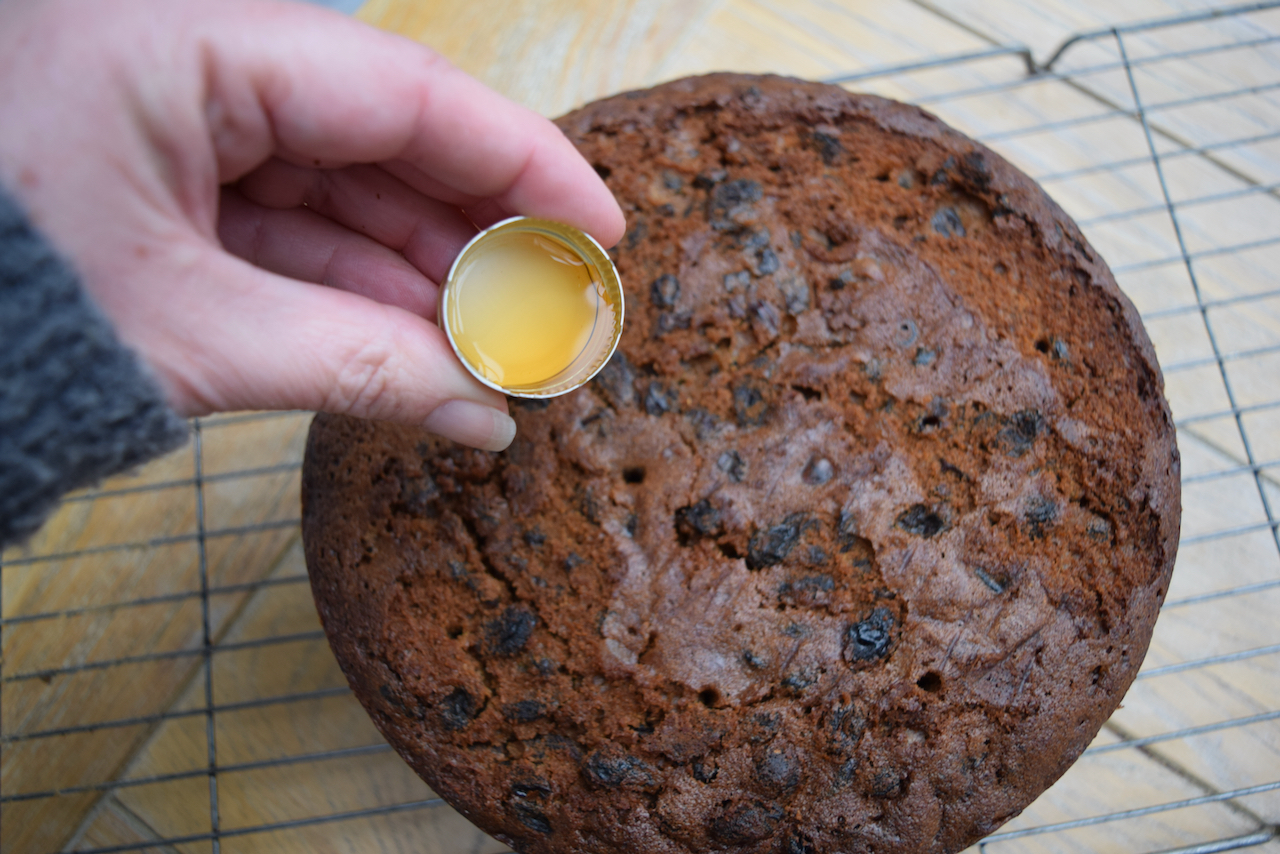 Wrap your treasure of a Christmas cake in some greaseproof paper then wrap again in cling film to keep super *eek* moist over the coming weeks. Pop in an airtight tin. Unwrap your cake once or twice a week and drizzle with some more Brandy until you are ready to ice.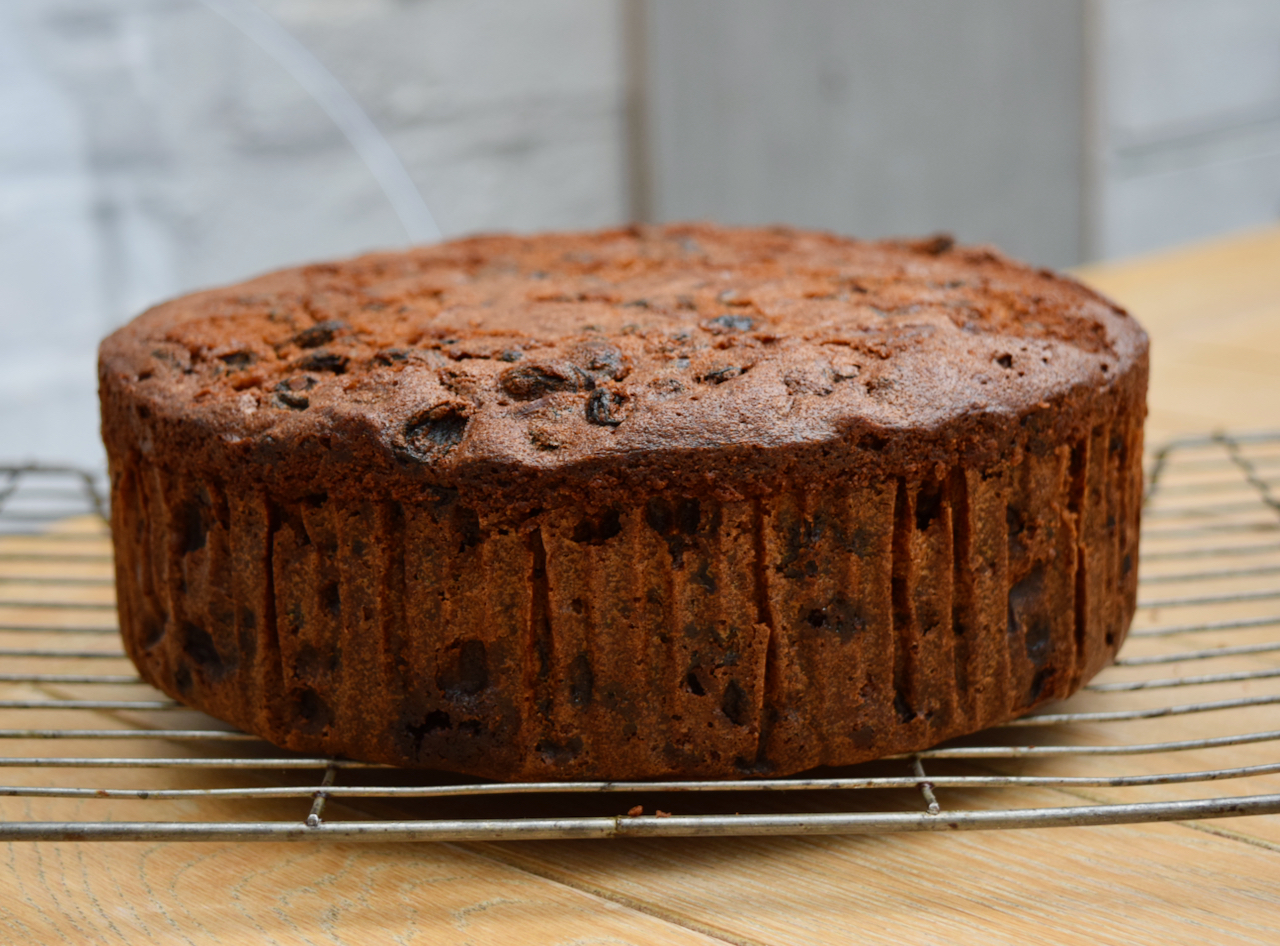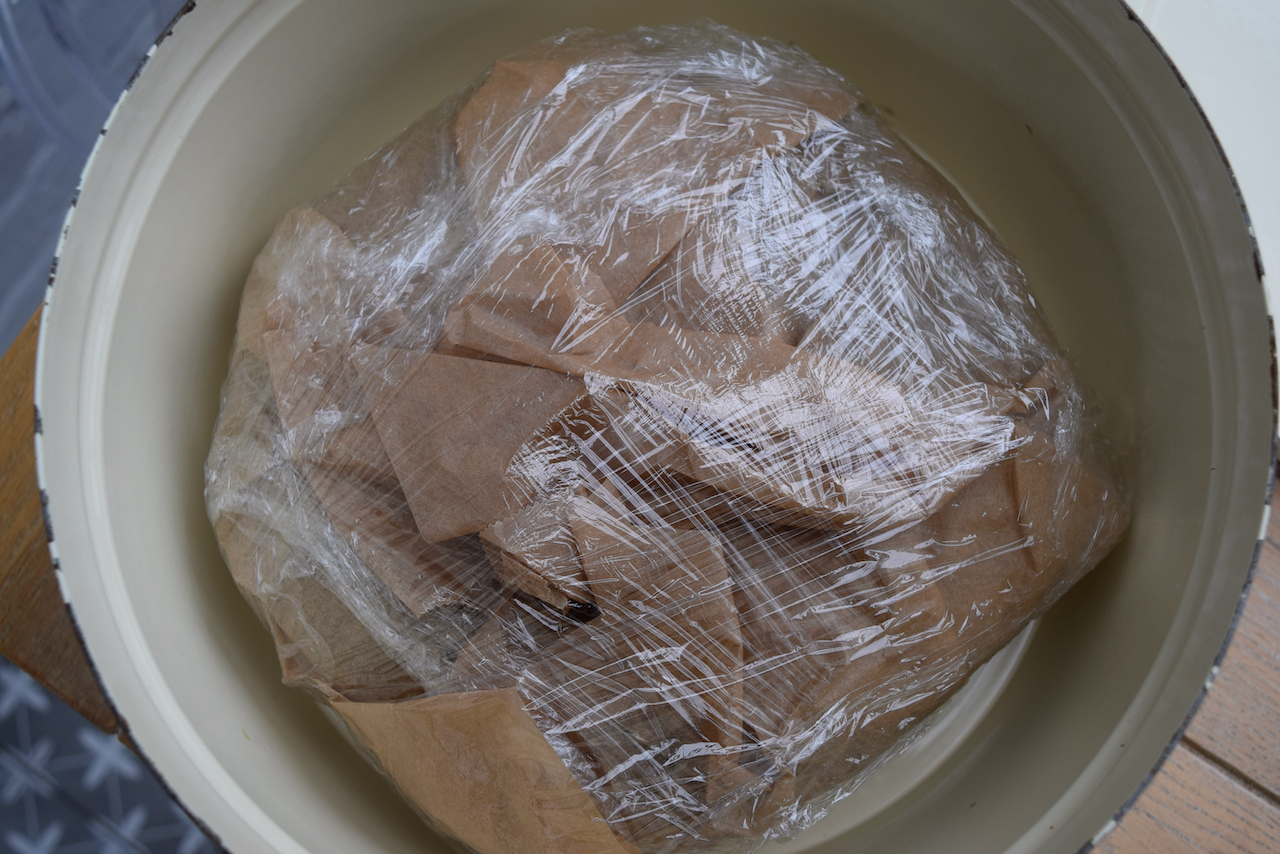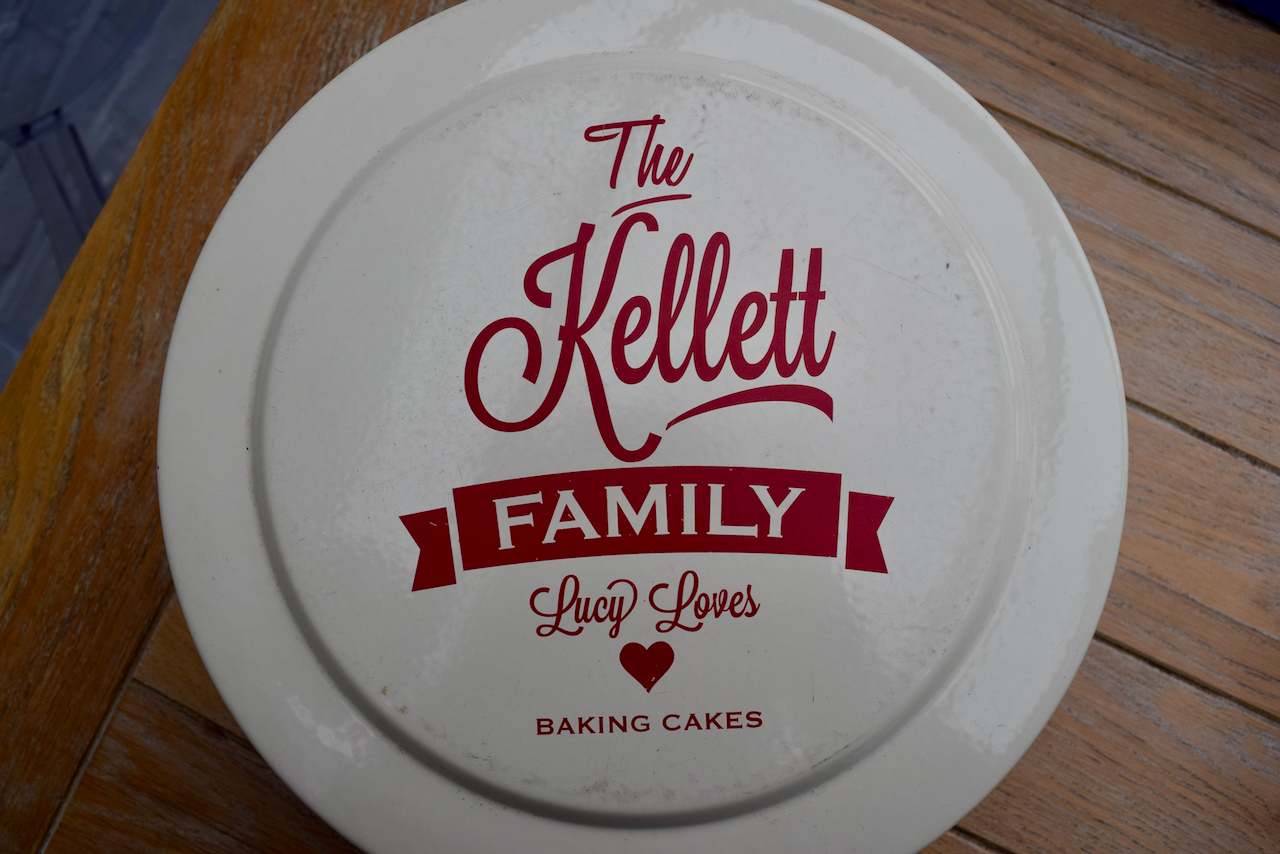 This Christmas Cake is a festive work in progress. Join me again in a couple of weeks to finish your bake. Spoiler alert, buy a slab of marzipan, some fondant icing and some apricot jam in preparation. PS hide the marzipan so you don't eat it beforehand.
Lucy x
Aldi kindly gifted me the brandy for this recipe. All opinions and ramblings are, however, as always, my own.
Christmas Cake Recipe
Makes one 8 inch/20cm cake
You will need a stand mixer or a bowl and spoon and a lined 8 inch/20cm loose bottom tin
Fruit
450g sultanas
175g currants
100g raisins
75g dried cranberries
50g chopped glacé cherries
50g mixed chopped candied peel
100ml brandy
Cake
225g plain flour
1/2 teaspoon salt
A good grating of nutmeg
1/2 teaspoon ground mixed spice
225g dark brown sugar
4 large eggs
1 tablespoon black treacle
225g Stork or soft butter
50g chopped almonds, optional
Zest of 1 lemon and 1 orange, or satsuma
Brandy to feed the cake over the coming weeks
The night before you are going to make your cake take all the your fruit, peel and cherries and mix well in a large bowl. Pour on the 100ml brandy, stir, then leave, covered, over night to soak.
When you are ready to cook your cake, pre heat your oven to 120 degrees fan assisted. Line the base and sides of your tin with greaseproof paper, or I used a paper cake tin liner. Measure a circle of greaseproof paper the same size as the bottom of the tin, fold in half and cut a small circle in the middle. This is to go on top of the cake to stop it going too brown during baking.
Next, take a piece of newspaper or brown paper. Cut it so the paper is taller than the baking tin and fits around the tin like a sort of collar. Tie the collar around the outside of the tin with string.
Now for the cake. Add the flour, nutmeg, salt, mixed spice and nutmeg to a bowl or a bowl of your stand mixer. Give this a little mix. Add the soft butter or Stork, brown sugar, eggs, black treacle and chopped nuts if you're using. Mix well with a hand mixer, spoon or your stand mixer until you have a smooth, well mixed cake batter. Add the zest of the lemon and orange, or satsuma.
Fold in the soaked fruit, including any drops of brandy left in the bowl. Mix gently until combined. Scrape into your lined tin and level the top. Oil or butter the paper circle with the hole in it then loosely pop over the top of the cake.
Place in the oven and cook for around 3 and a half hours. The cooked cake will be firm with a touch of spring in the middle, well browned and cooked through. Leave to cool in the tin before removing. Place on a rack, poke a few holes in the cake with a toothpick and drizzle the top with a couple of tablespoons of brandy.
Wrap the cool cake in greaseproof paper and then a layer of clingfilm or foil and store in a tin. Feed once or twice a week with a further drizzle of brandy until you are ready to marzipan and ice.