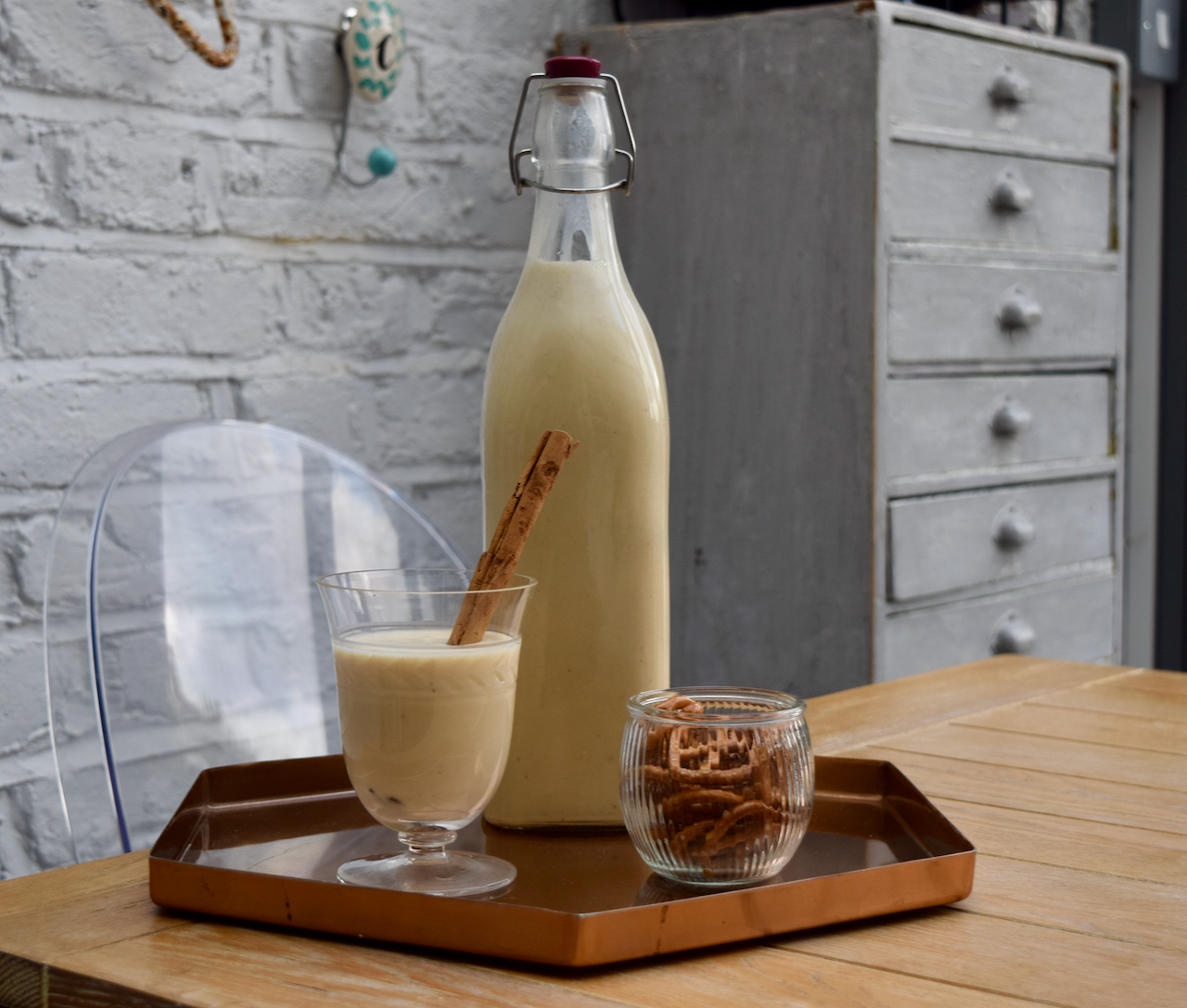 Coquito Recipe
We are a household of creamy drinks fans, with Clyde being the main cheerleader. It's cream liqueur time of year and I was determined to find something new for 2019. And find it I have. Coquito is a Puerto Rican version of my beloved eggnog, minus the egg. This recipe makes a super generous litre, giving you plenty to go around, or plenty for Clyde to enjoy over the next few weeks.
Coquito can be made in various different ways, but this lovely version, which came to me via the helpful African Bites, with thanks, is both simple and bloody delicious. Don't dwell on the slightly calorific ingredients list; it's a blend of condensed, evaporated and coconut milks mixed with some smooth Aldi Hopking White Rum. Add a touch of cinnamon , ground cloves and nutmeg and this Coquito is a total glass of cream based Christmas. Have this as a seasonal shot or enjoy a big glass over ice while you listen to carols.
Rum is usually such a summer drink, but in this creamy, lightly spiced stunner, couldn't be more Christmassy if it tried.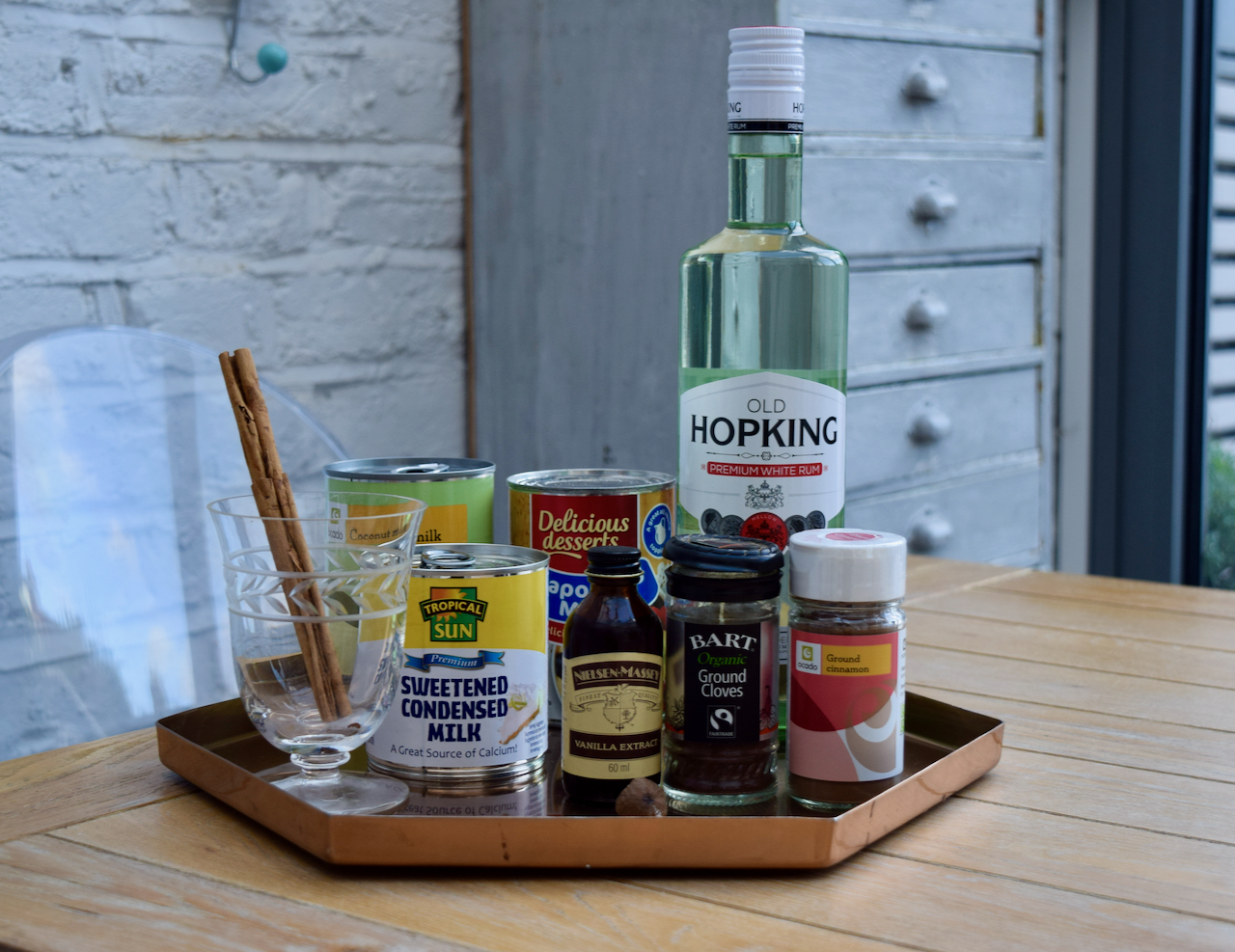 This does look like you've decided to clear your cupboards out for a Harvest Festival, but don't be alarmed. I had all these things to hand, apart from the lovely Aldi rum, which they kindly sent me.
Make a start with either a blender if you have one big enough, or use your stand mixer or a bowl and a hand whisk. Pour in the evaporated milk *I love it's old school nature*, condensed milk and coconut milk.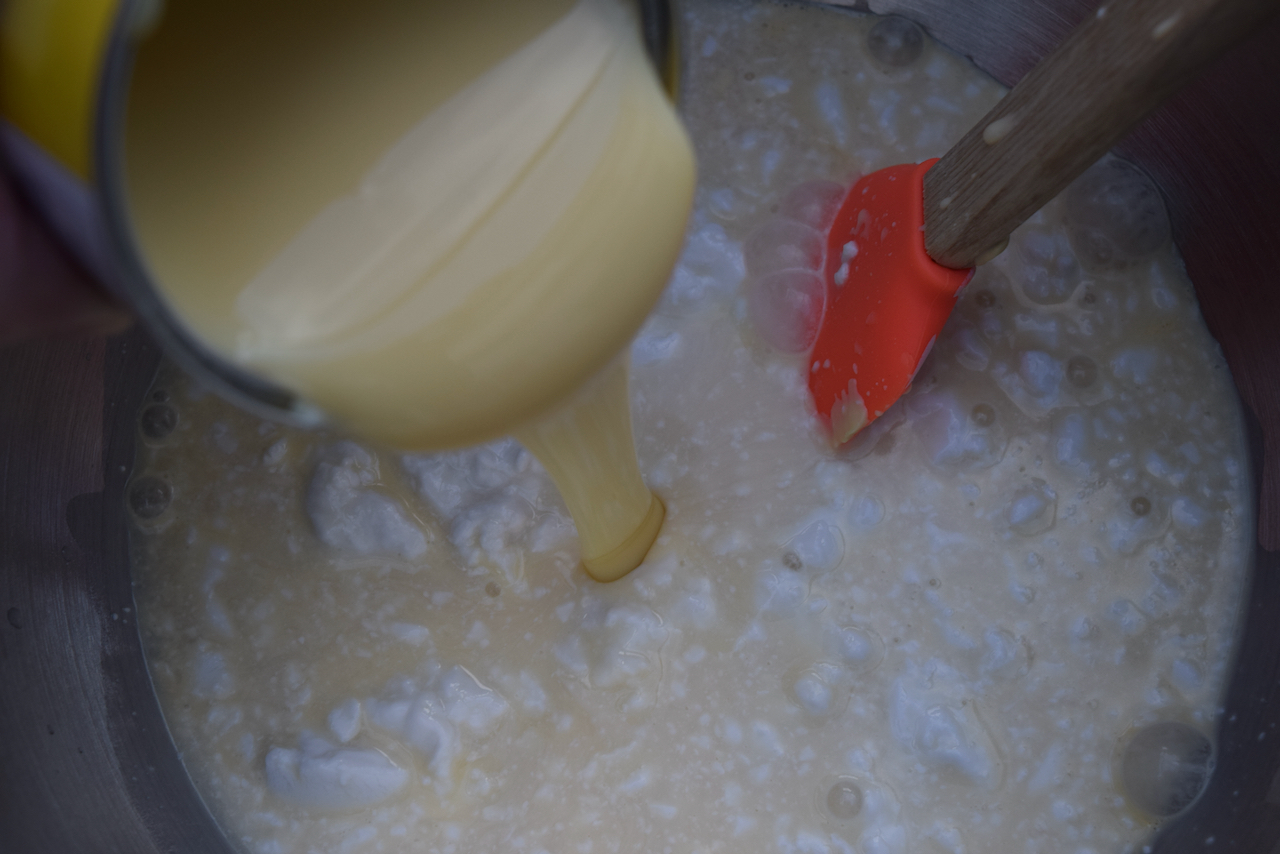 It does look like a lumpy mess at this stage, but bear with.
Measure in the ground cinnamon, cloves and nutmeg, followed by a teaspoon of vanilla.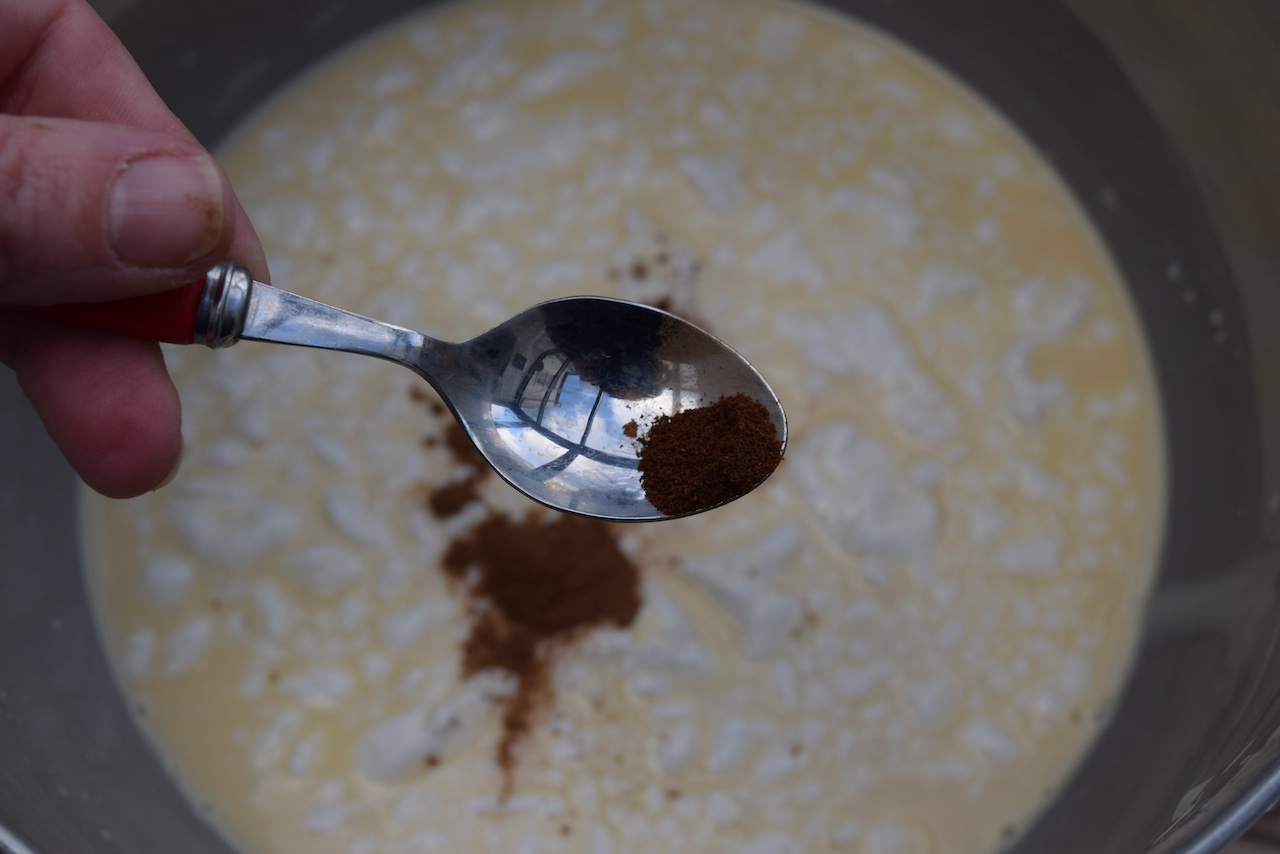 Before you whisk/blend, measure in some white rum. I went for the upper end of the suggested quantity, because I love my rum.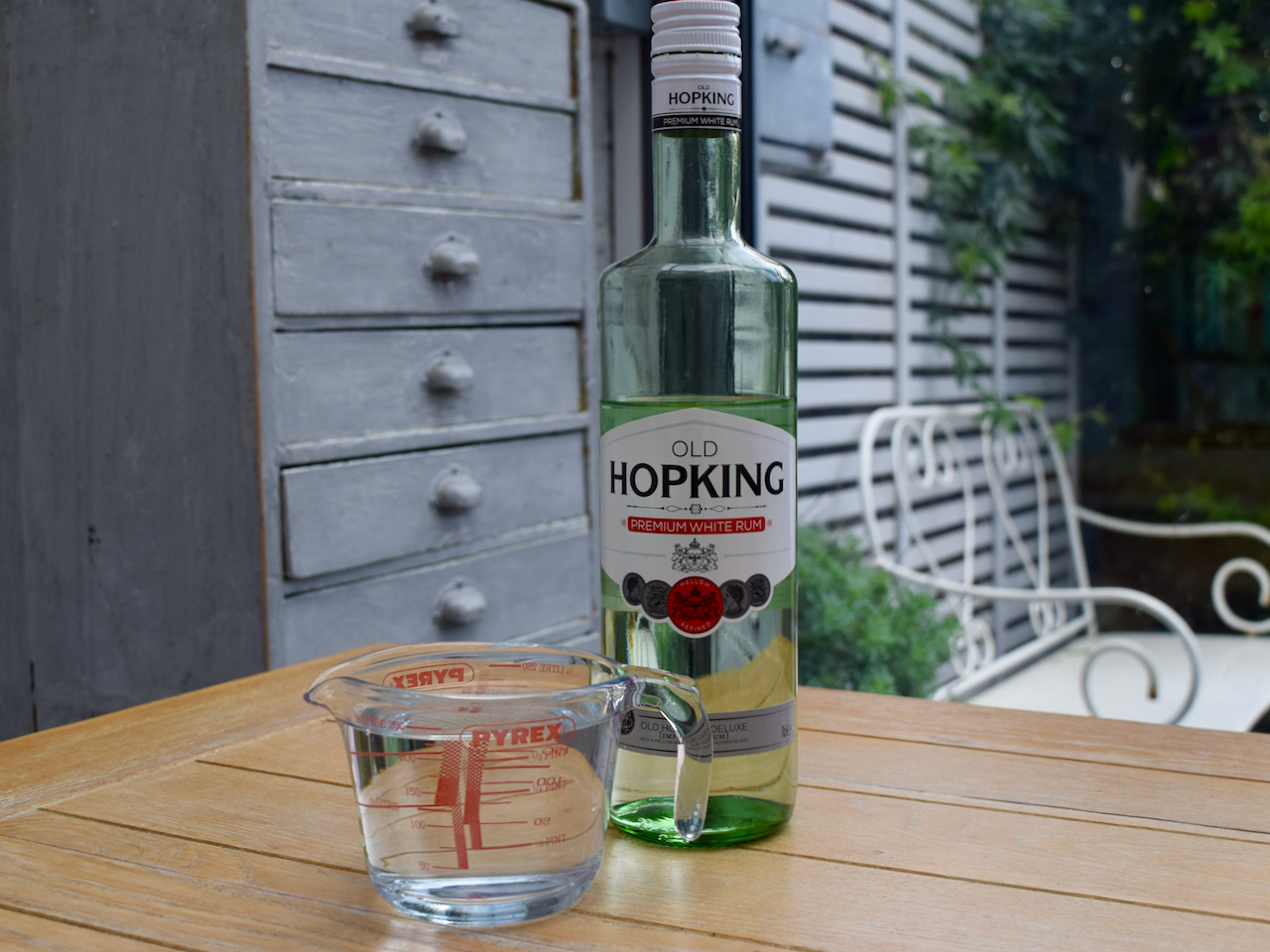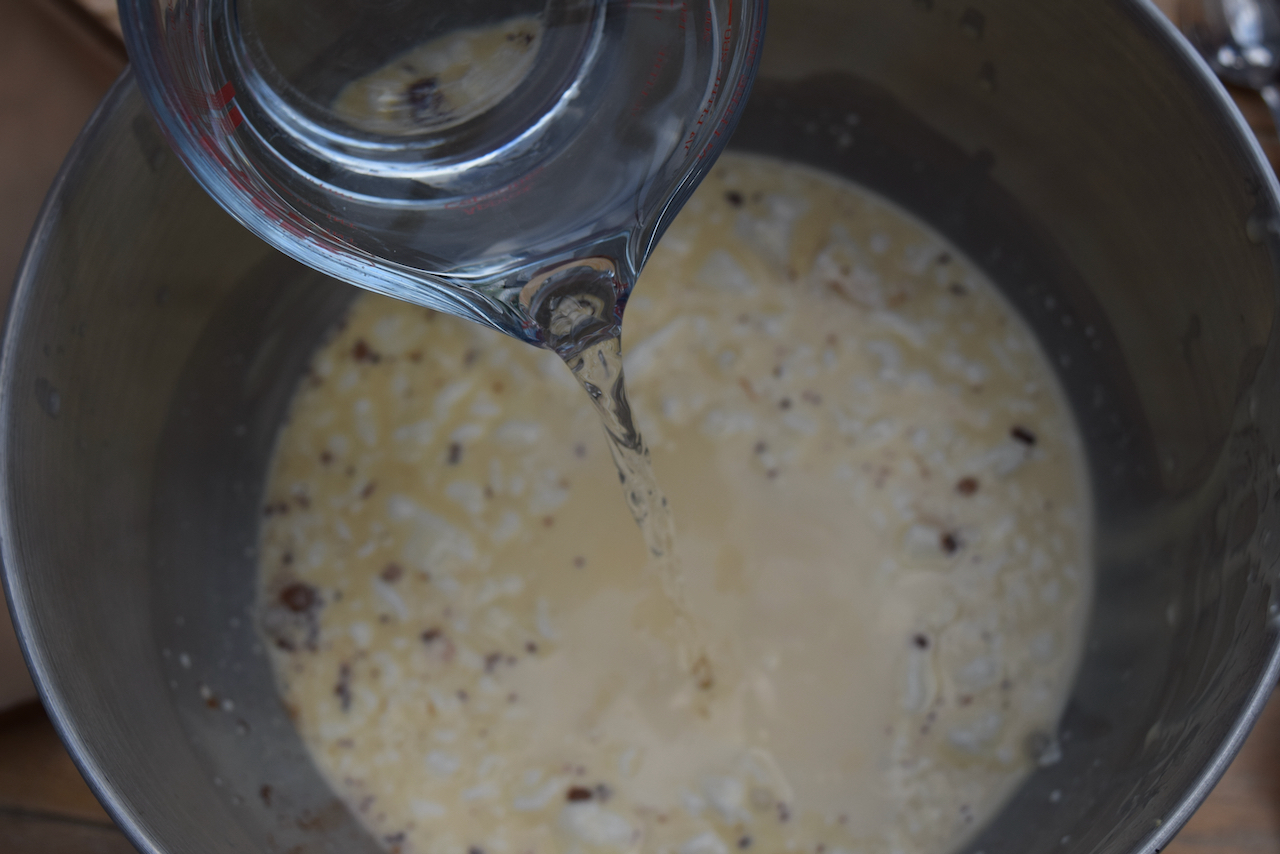 Now whisk. You are looking for the smooth blended consistency of a cream liqueur. Pour into a jug for ease of bottling.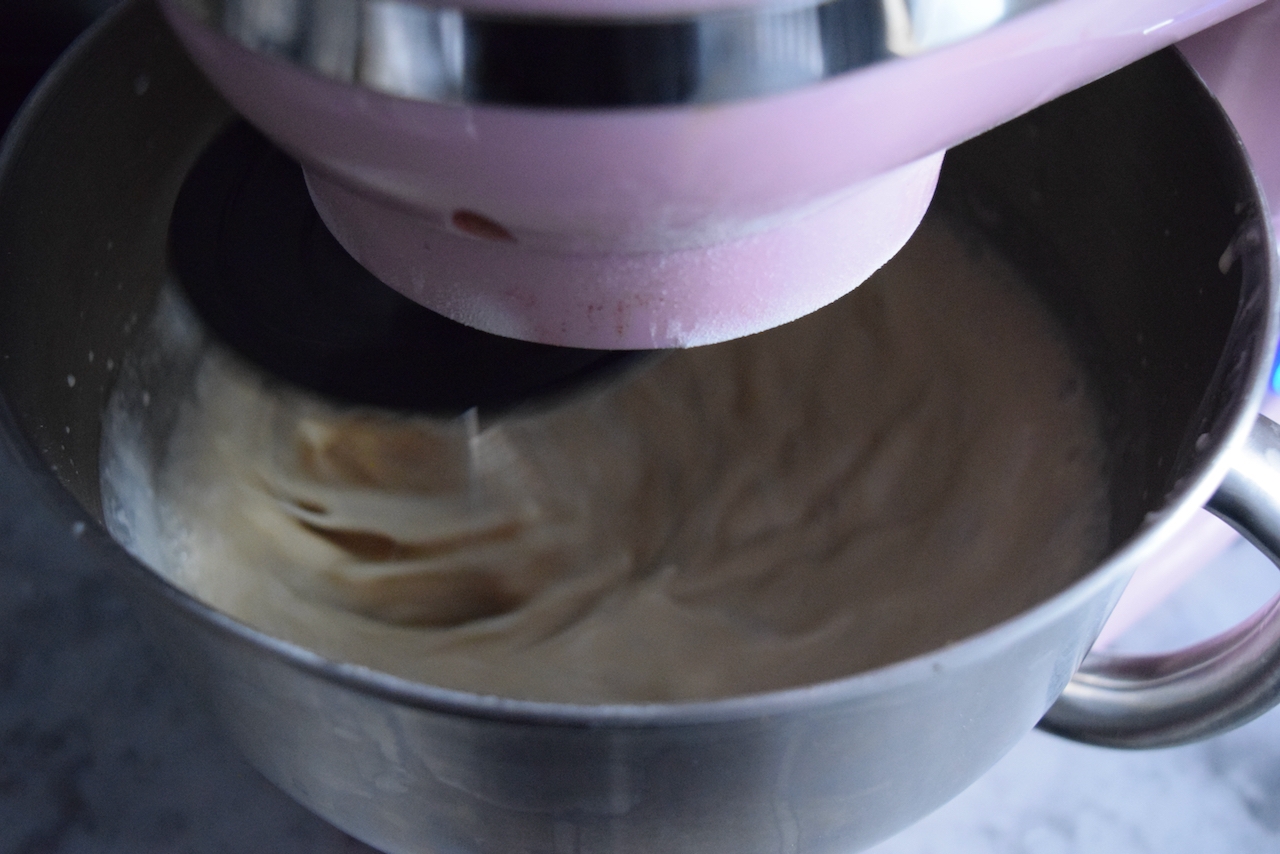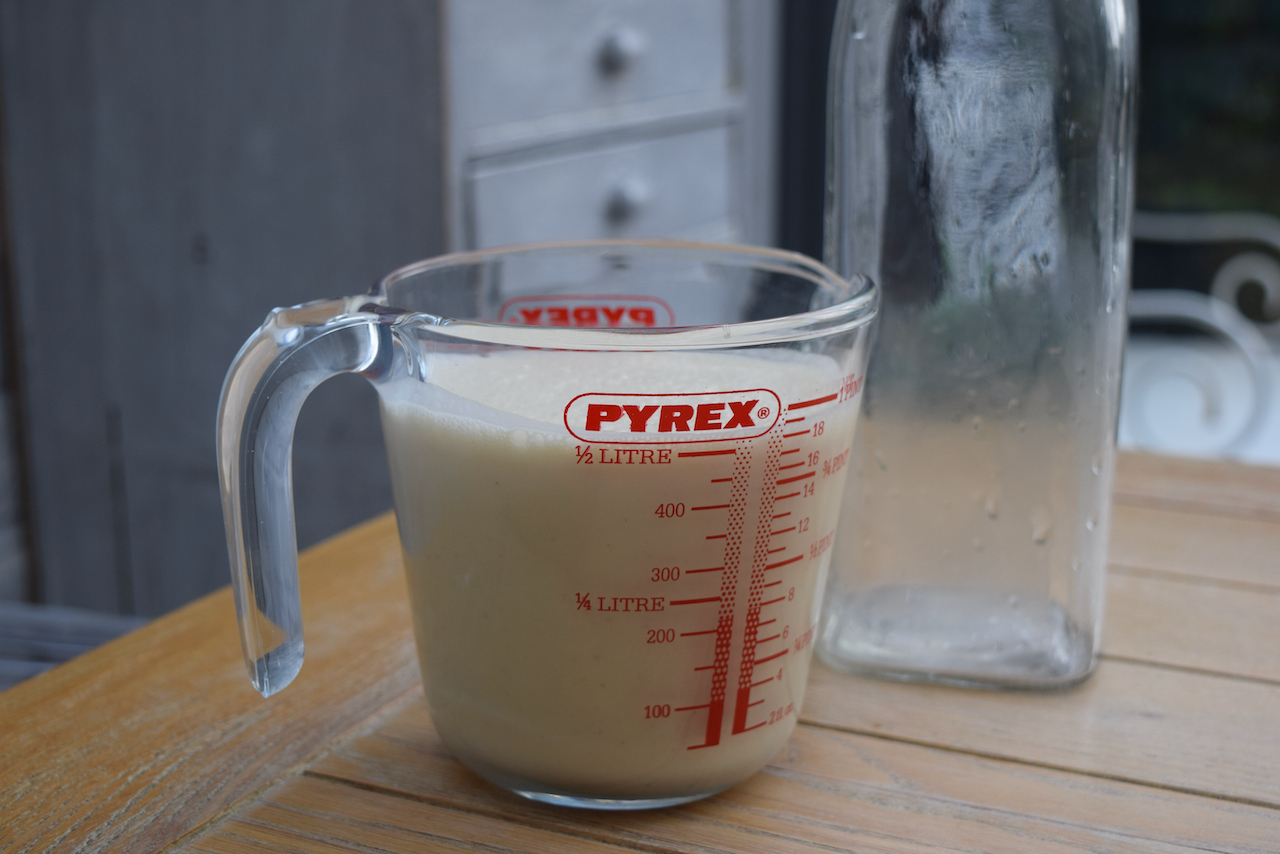 With a shake free hand, pour into your bottle. Lucky for me, there was a enough for a full bottle with leftovers for a glass or two for the chef *me*.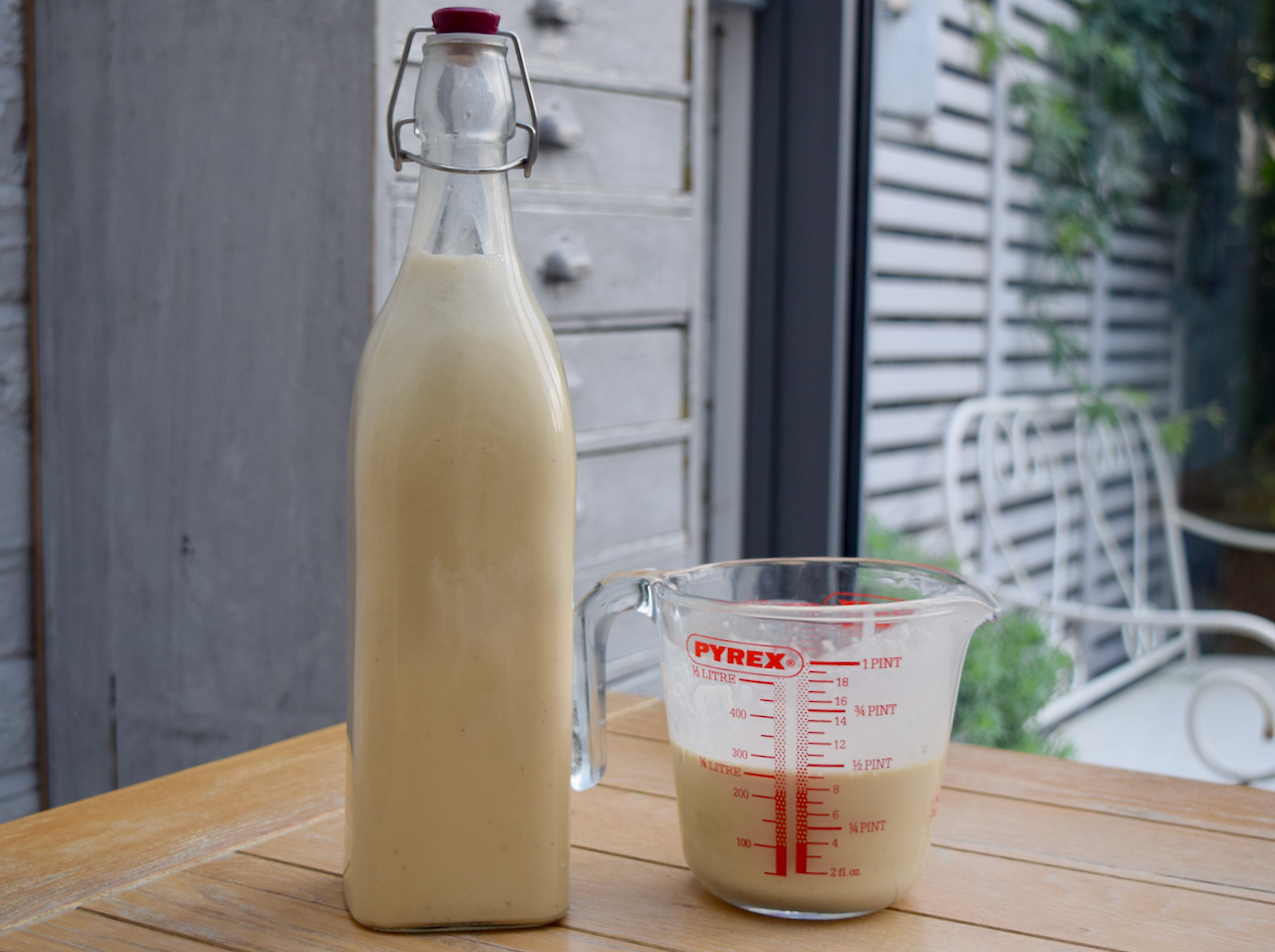 Pop your Coquito in the fridge to chill completely before serving with a cinnamon stick or a pinch of ground cinnamon to garnish.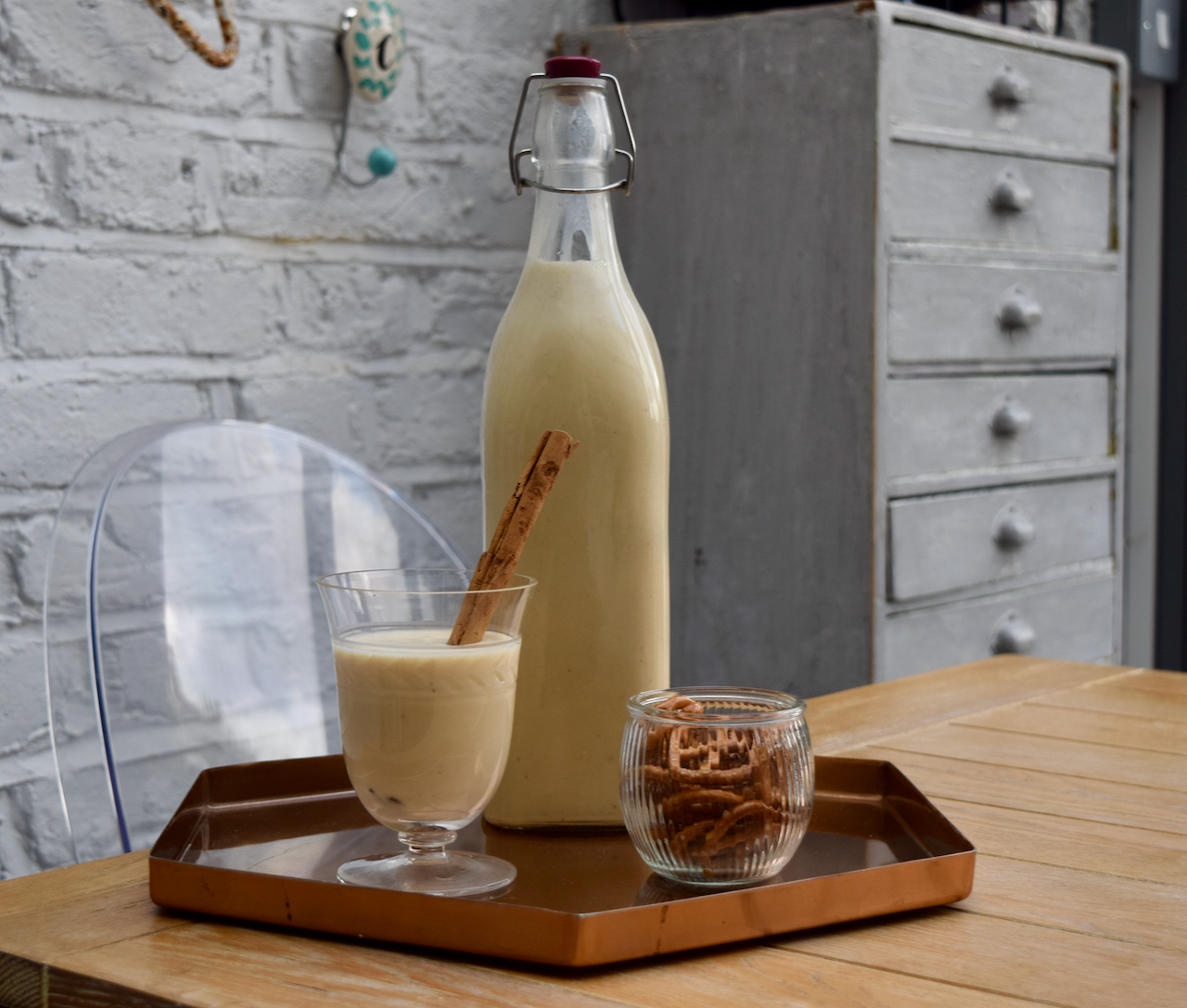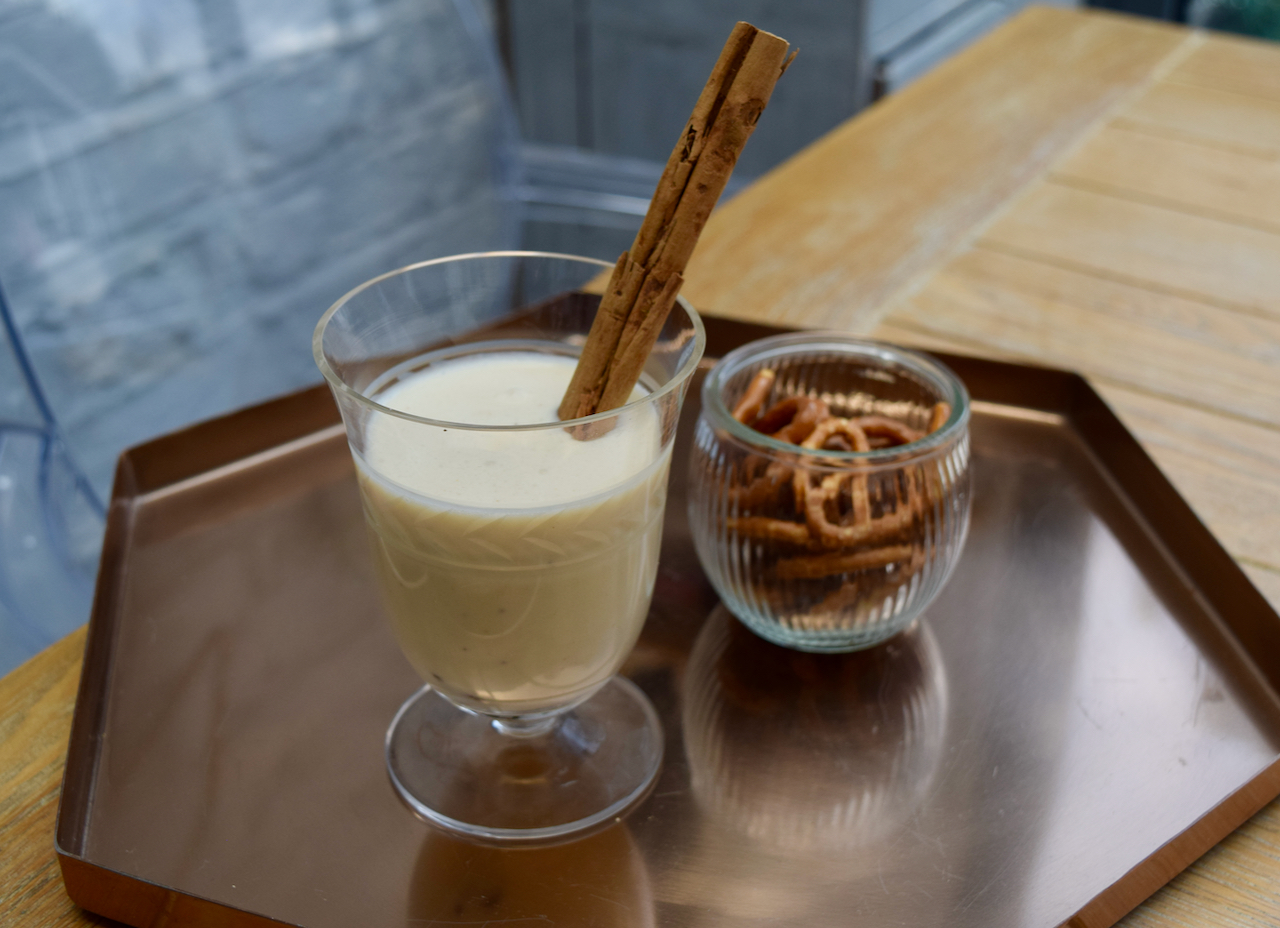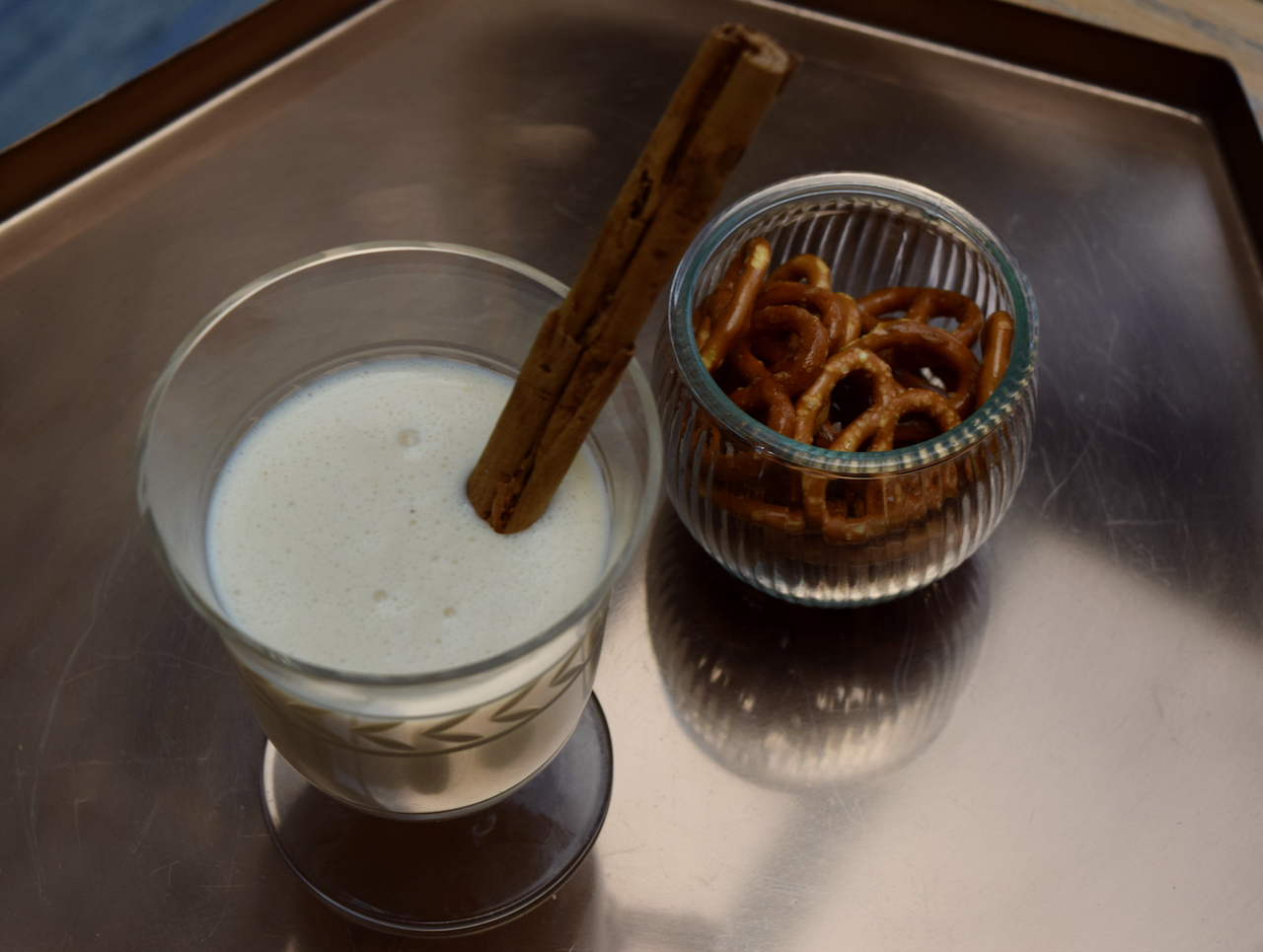 Smooth but with a kick of rum and spice, Coquita is a new and wonderful treat for you all this Christmas. And thank God the recipe makes a litre, you're going to need it as it's going to fly out of the fridge door.
Lucy x
Aldi kindly sent me a bottle of their white rum, however, all opinions and ramblings are, as always, my own.
Coquito Recipe
Makes approximately a litre, plenty for sharing
You will need a empty bottle for storage and a blender or whisk
410g tin evaporated milk
397g tin condensed milk
410g tin coconut milk
1/2 teaspoon cinnamon
1/4 teaspoon ground cloves
1/4 teaspoon ground nutmeg
1 teaspoon vanilla extract
200ml to 250ml white rum, Aldi Hopking White Rum is wonderful
A cinnamon stick or a pinch of ground cinnamon to garnish
Measure all the ingredients into your blender or stand whisk and blend until smooth and well combined.
Pour into a large bottle and refrigerate until chilled. Serve in modest glassfuls garnished with a sprinkle of cinnamon or a cinnamon stick for a seasonal edge.
The Coquito will keep in the fridge for up to 2 weeks.