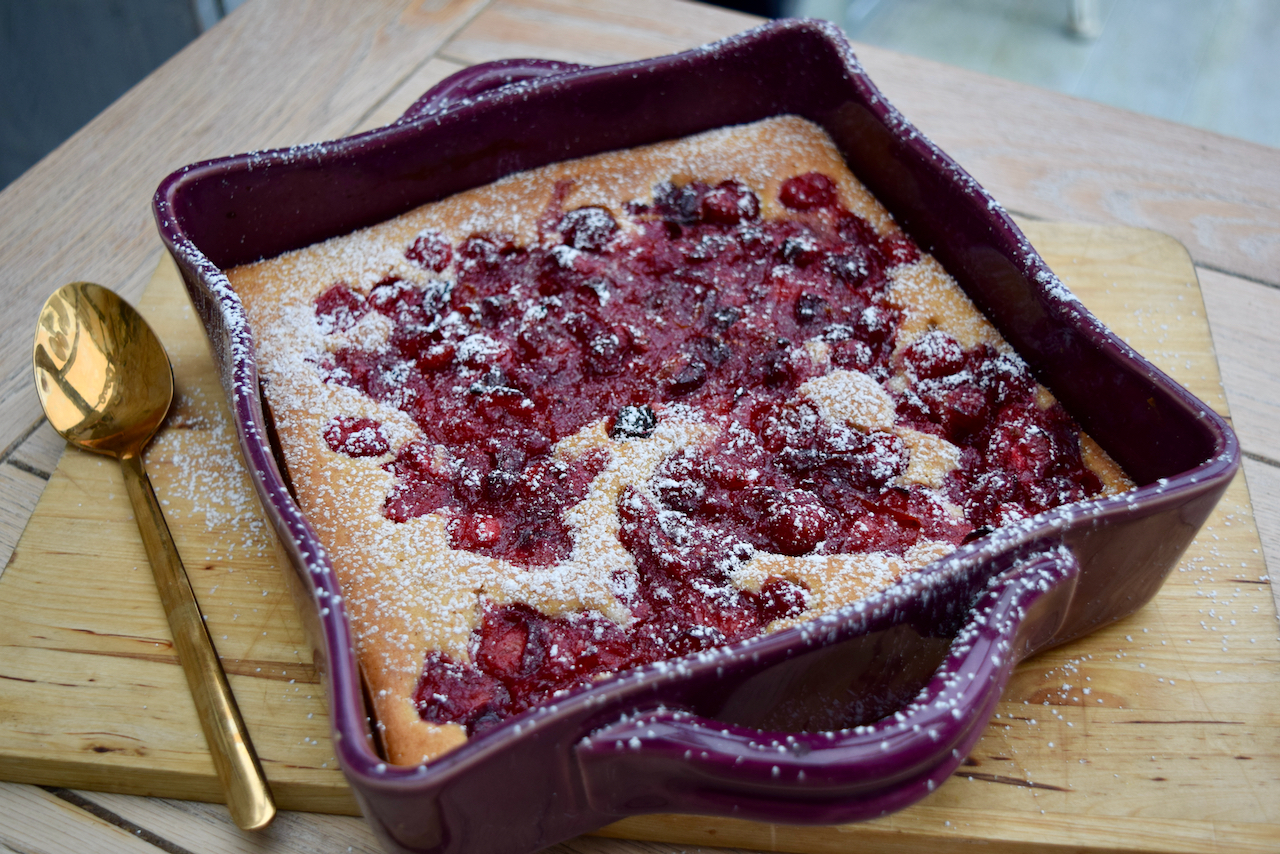 Cranberry Orange Pudding Cake recipe
Right, time's tight, we're 10 days from Christmas and I'm in a bit of a tailspin. I've had a cancelled holiday, covid and an obsession with Below Decks Mediterranean to keep me busy, so all my good intentions have fallen by the wayside. With no time on my hands to write, or even sit down, this Cranberry Orange Pudding Cake couldn't be better timed.
Christmas, quite literally, screams Cranberry and Orange baked goods, and this pudding cake is no exception. The flavours are so beautiful together, especially alongside the sweetness of the cake. The berries and zest have a light simmer with some sugar and butter to create a little compote. This bittersweet mixture tops the soft, one bowl cake mixture to make a really very special dessert, asking for nothing more than a light drowning of double cream.
This is a seasonal bastardisation of my summer, strawberry pudding cake. It stands alone, however, shining in Christmas glory; and in the light of the 500 sets of fairy lights I've made Clyde put up.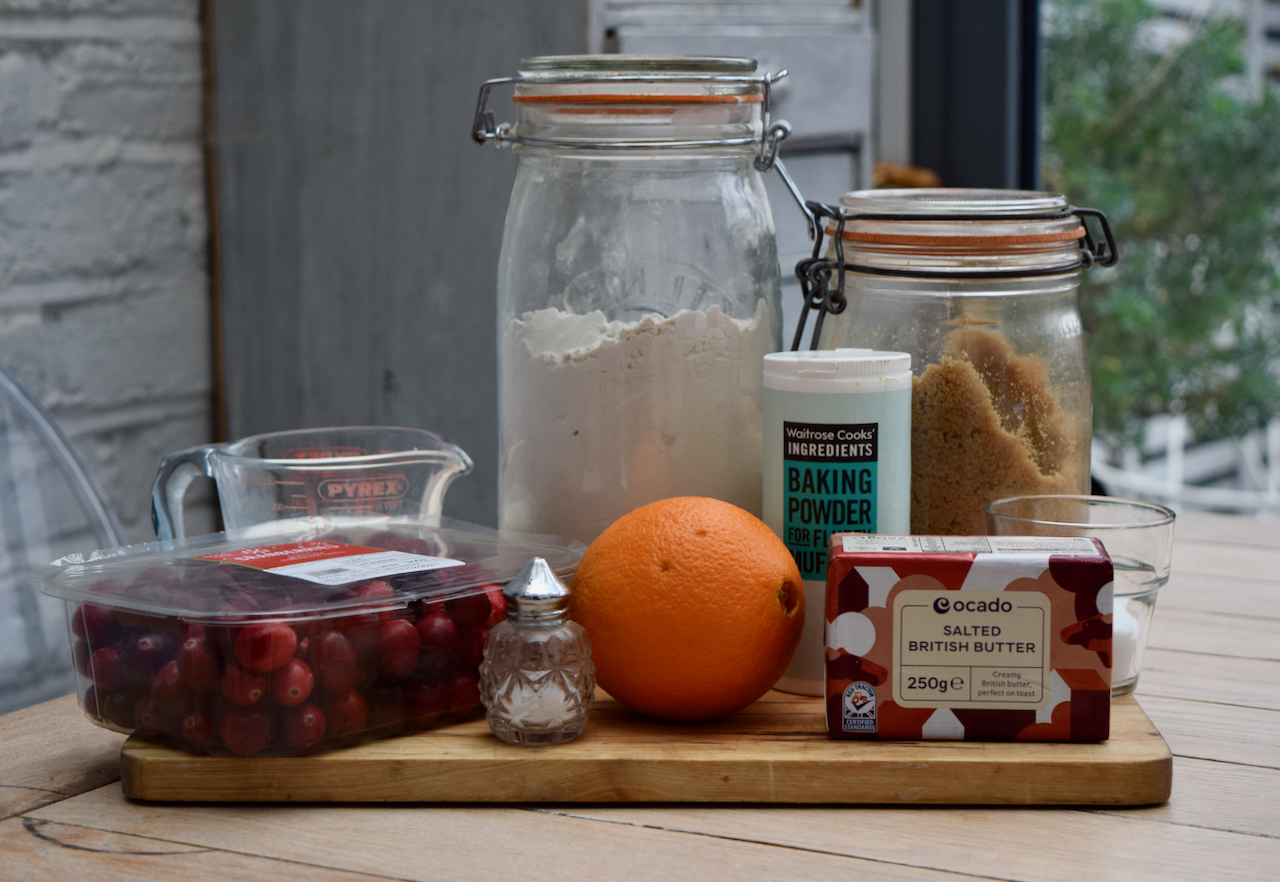 A mouthwatering selection of goodies go into this cake and they're super Christmassy. I only have to zest an orange and it makes me feel all festive; once you start simmering the cranberries, your whole kitchen will come alive.
So that's where we'll start. Place the cranberries, fresh or frozen, into a small saucepan with the zest of the orange, caster sugar and butter.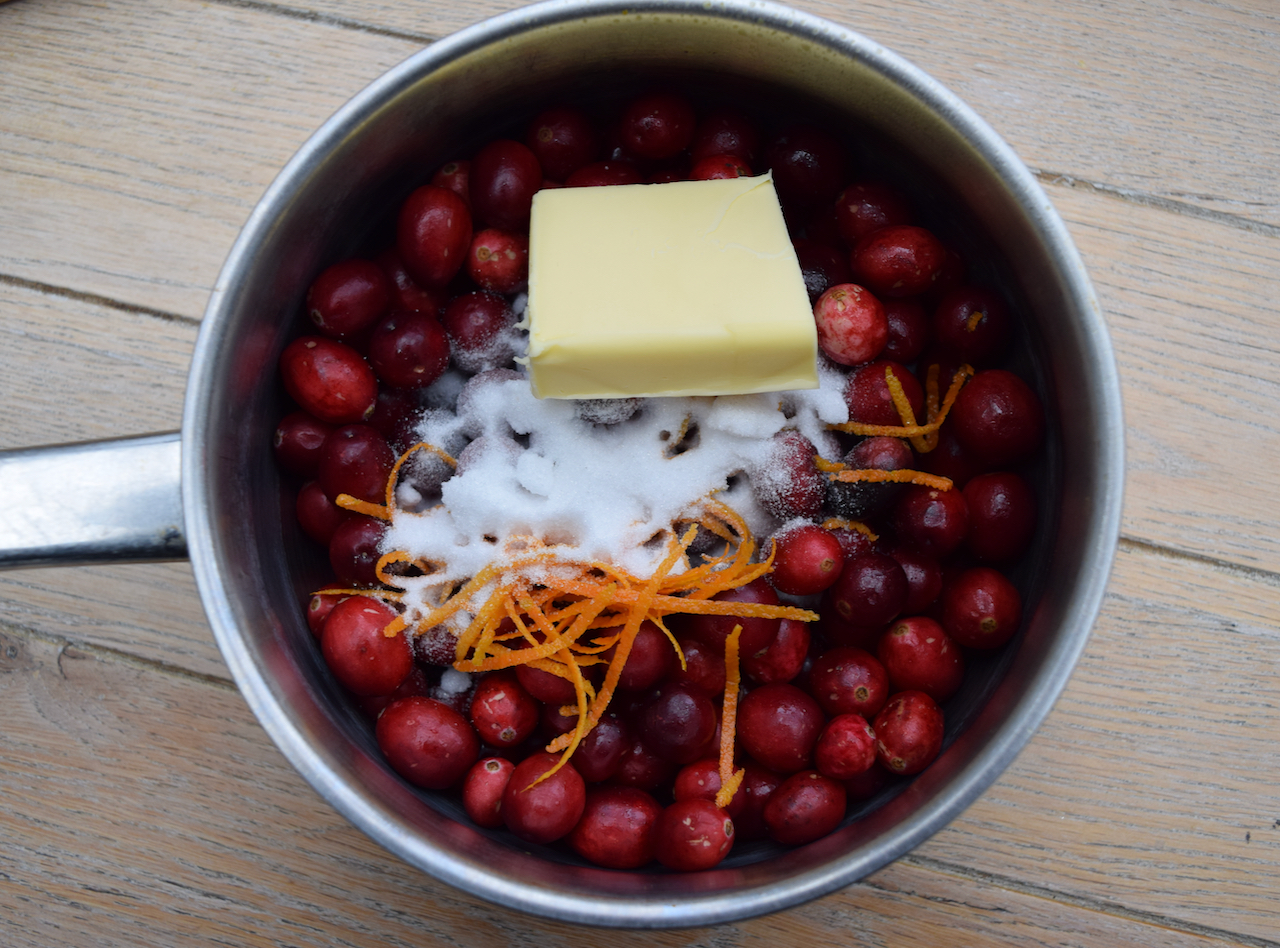 Bring up to the simmer over a low heat and cook for 5 to 8 minutes, or until the berries just pop and soften.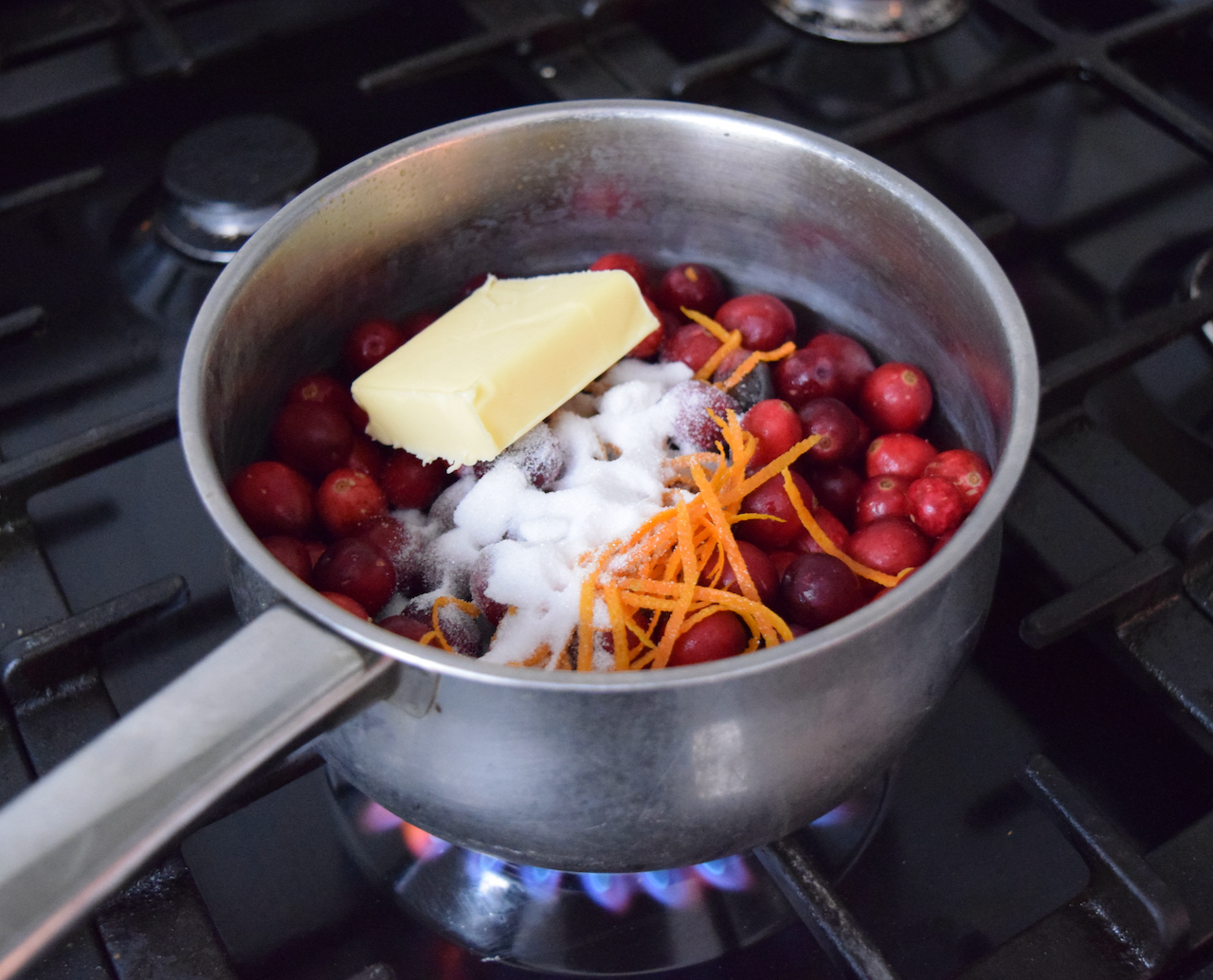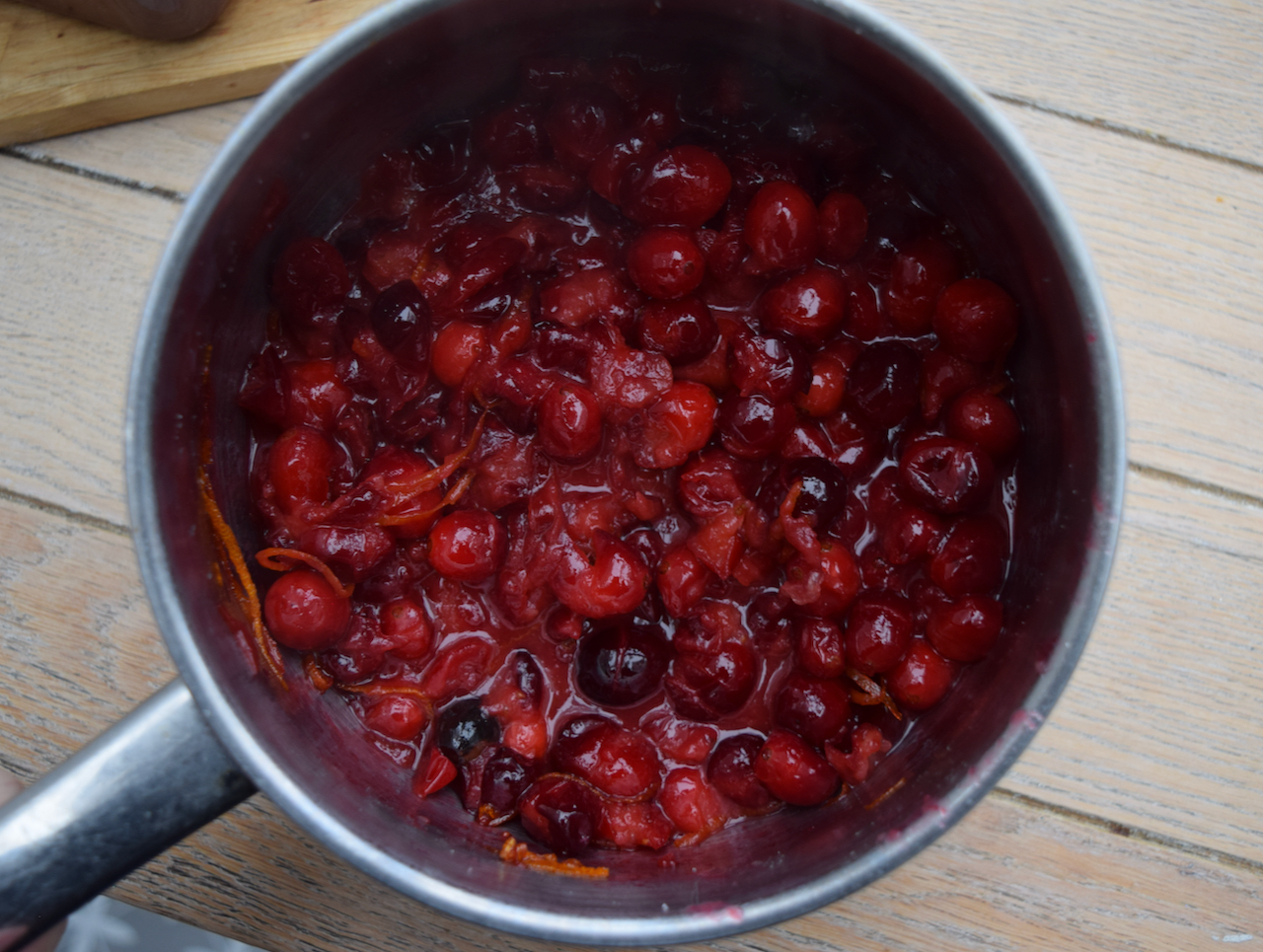 Pop the popped berries to one side while you make the cake. Start by melting the butter then whisking in the soft brown sugar and milk.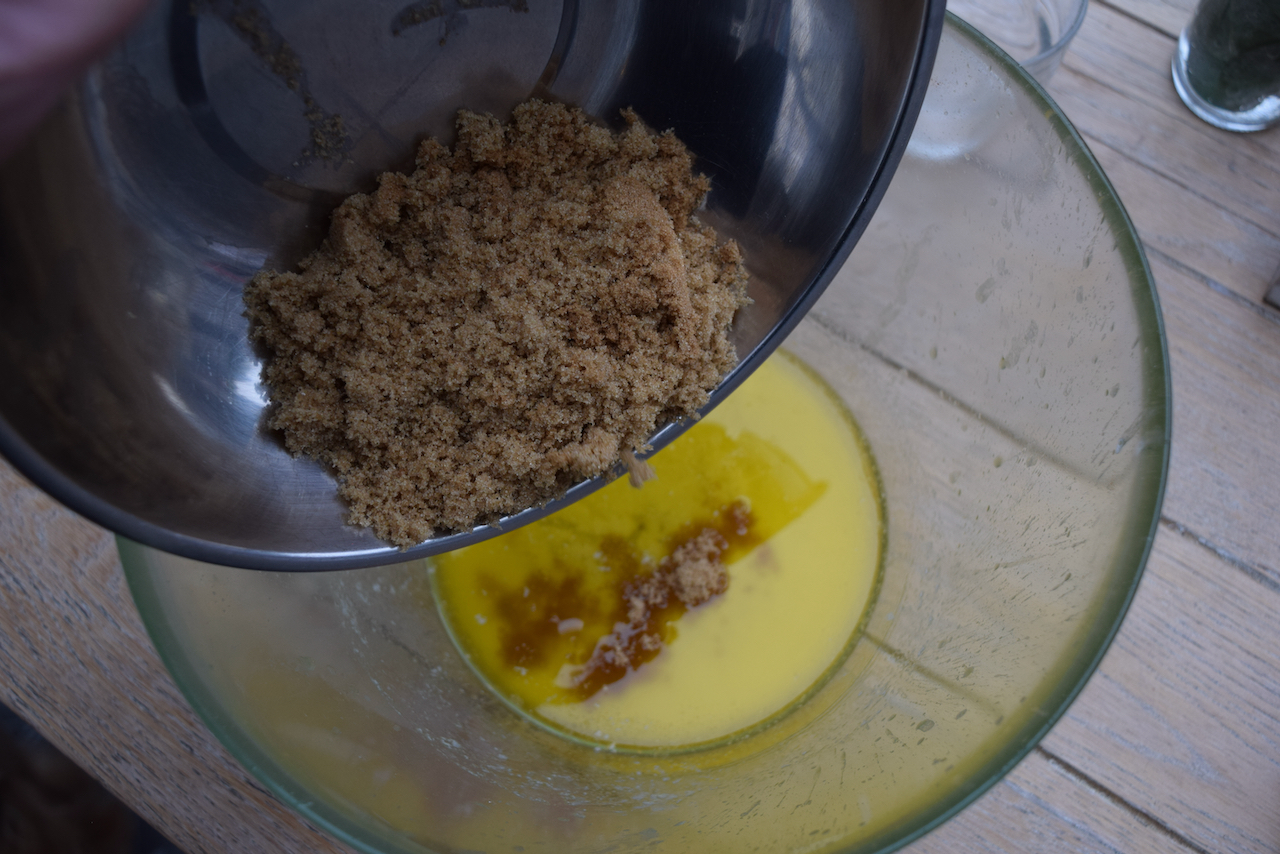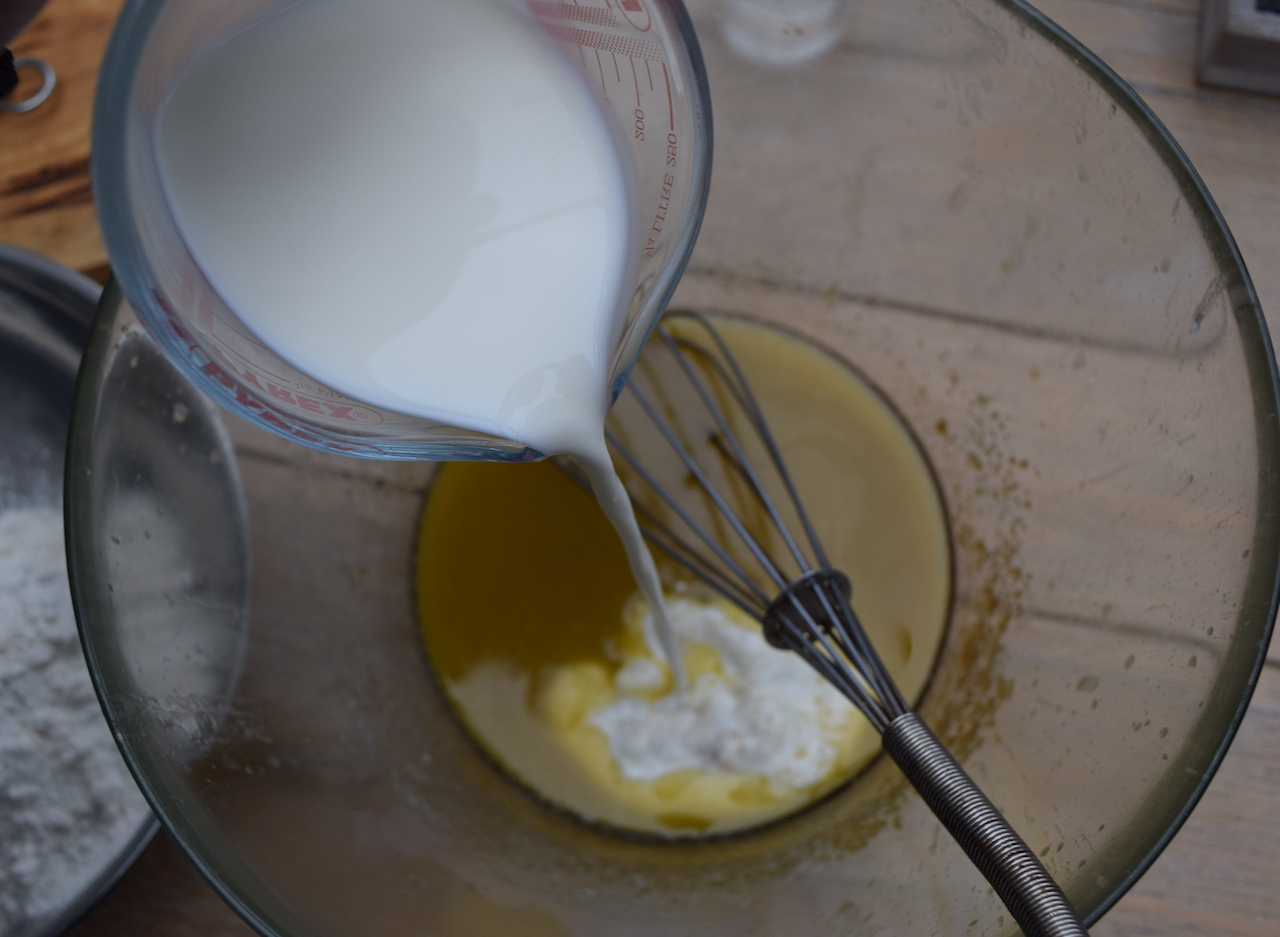 Now fold in the flour, baking powder and salt until you have a smooth batter to pour into your well buttered dish.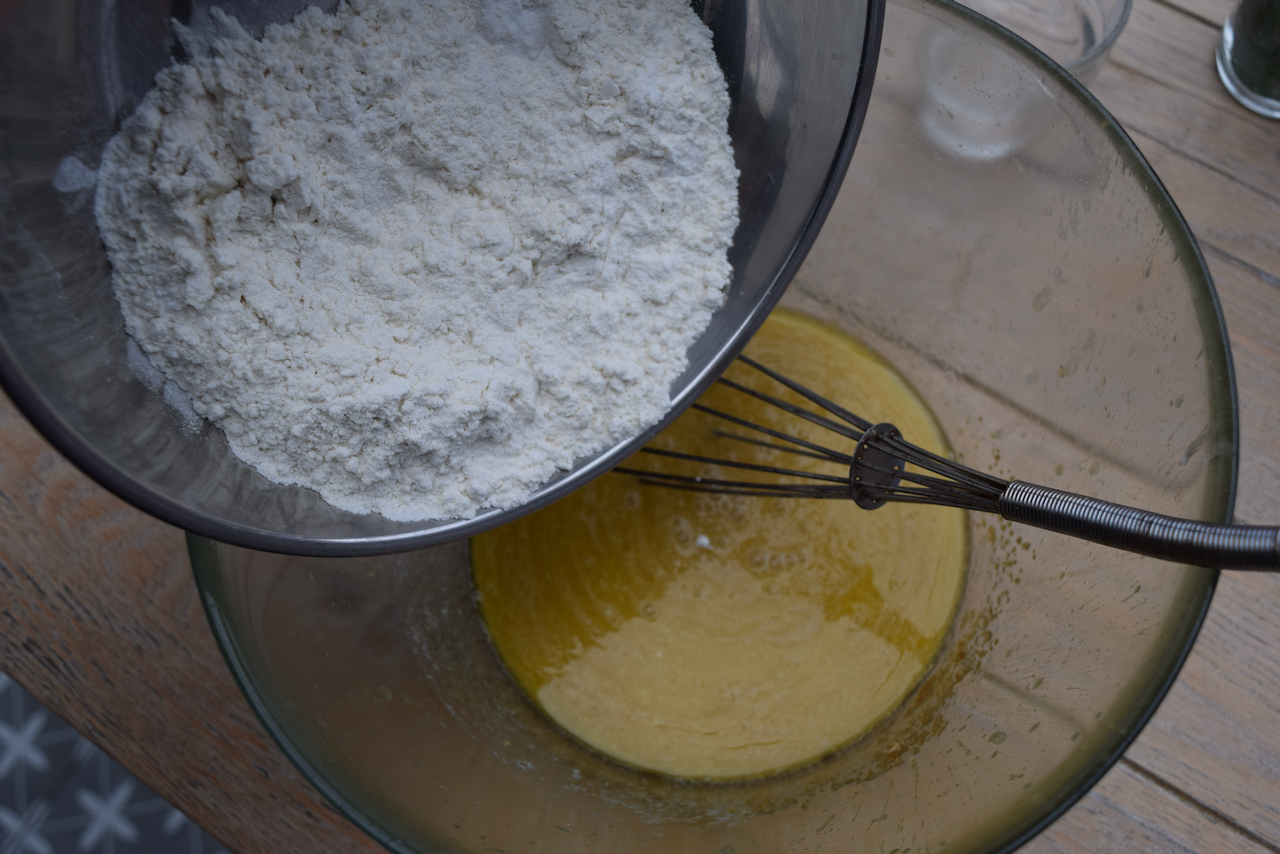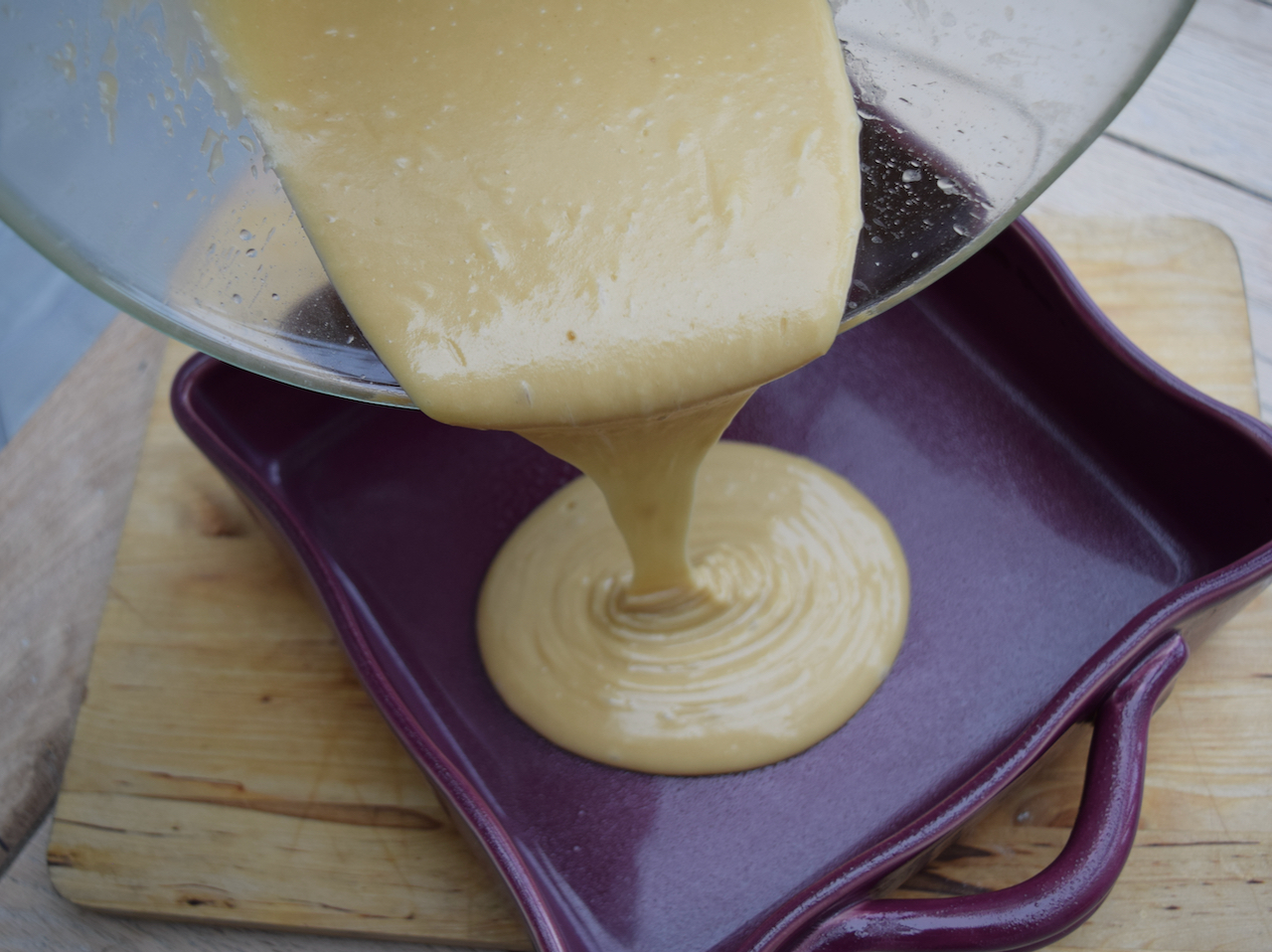 Level the top then spoon on the cranberry orange mixture.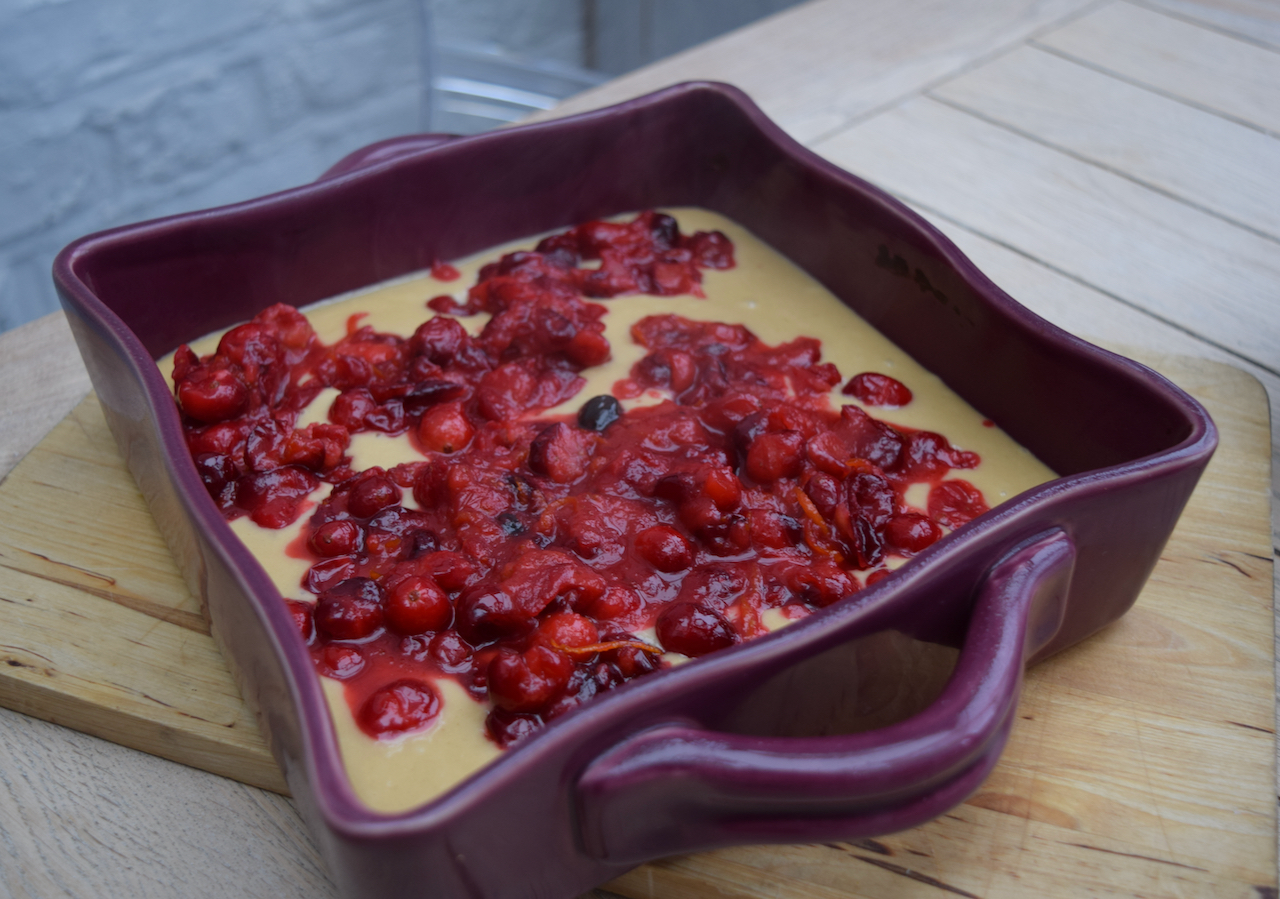 And that's that. Put your pud into the oven for 20 to 25 minutes until its risen, golden and smelling just amazing.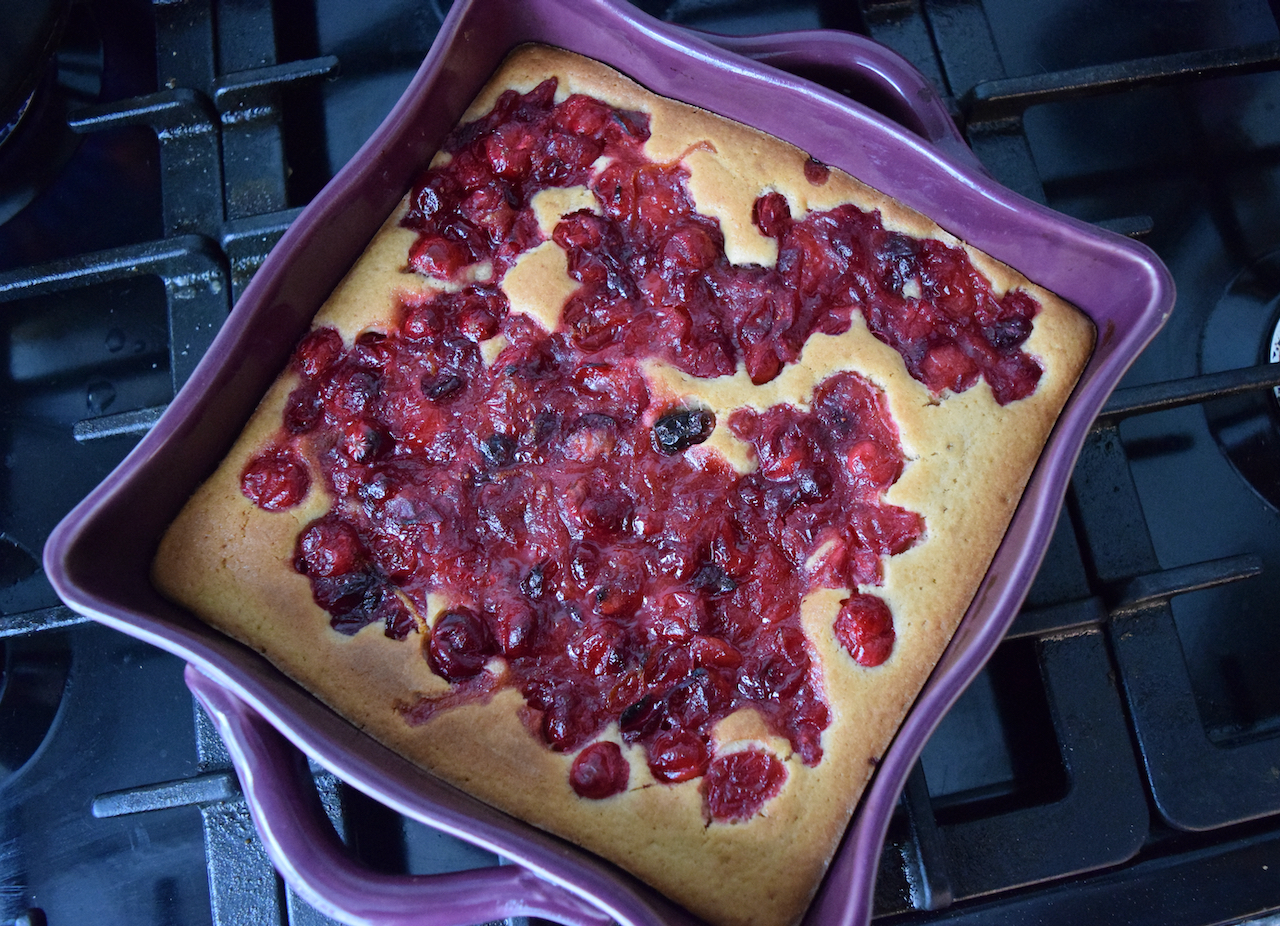 Give it a little dust with icing sugar for full snow effect then dig in with a spoon. Or show some manners and serve in a lovely bowl with plenty of cream.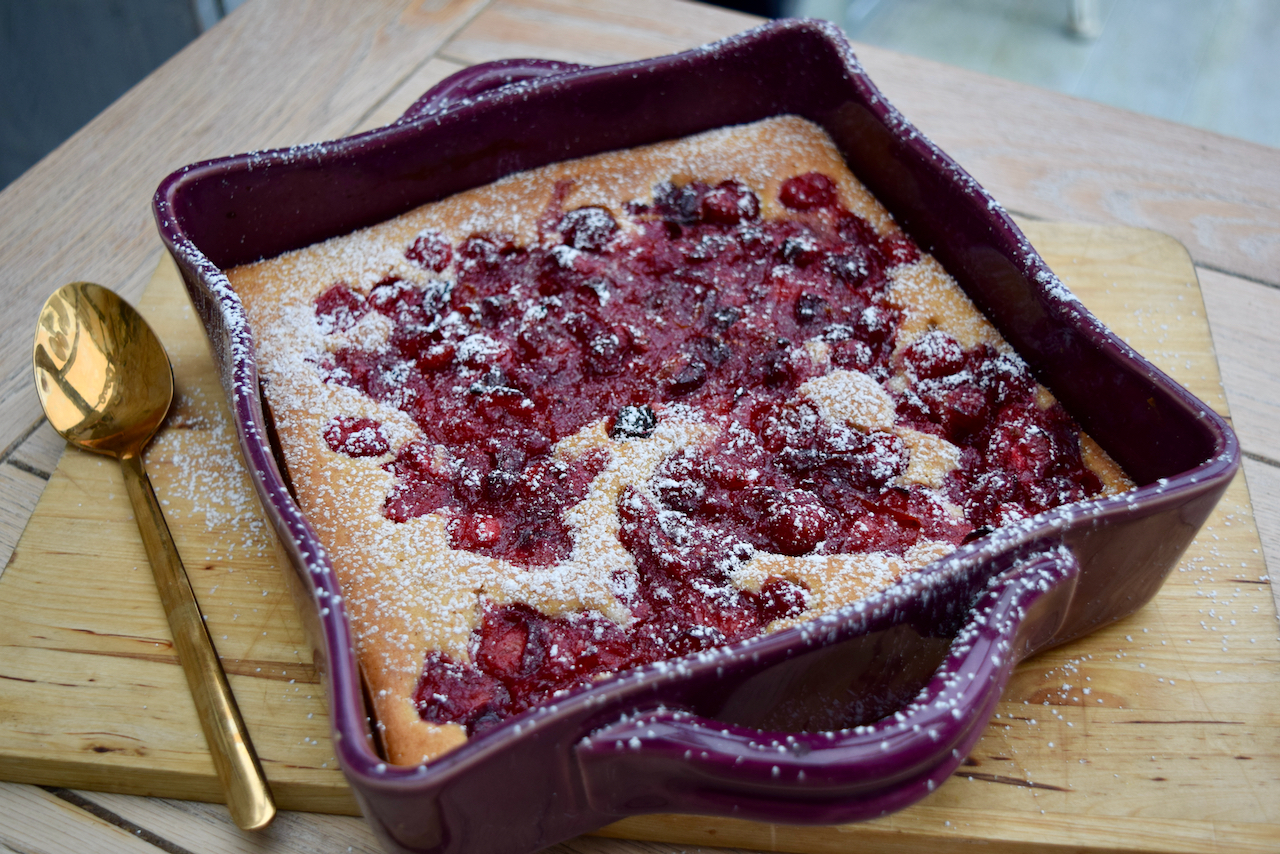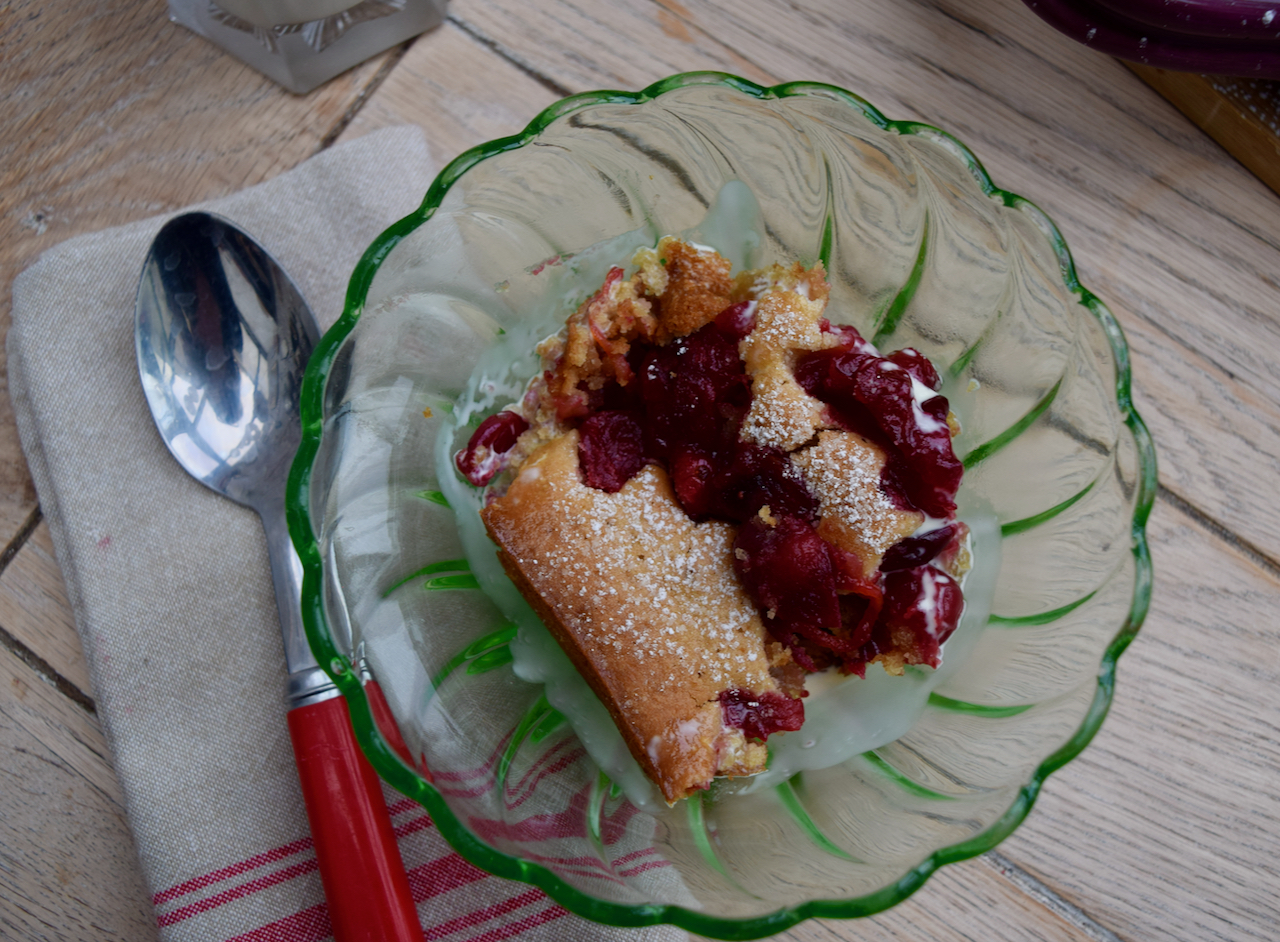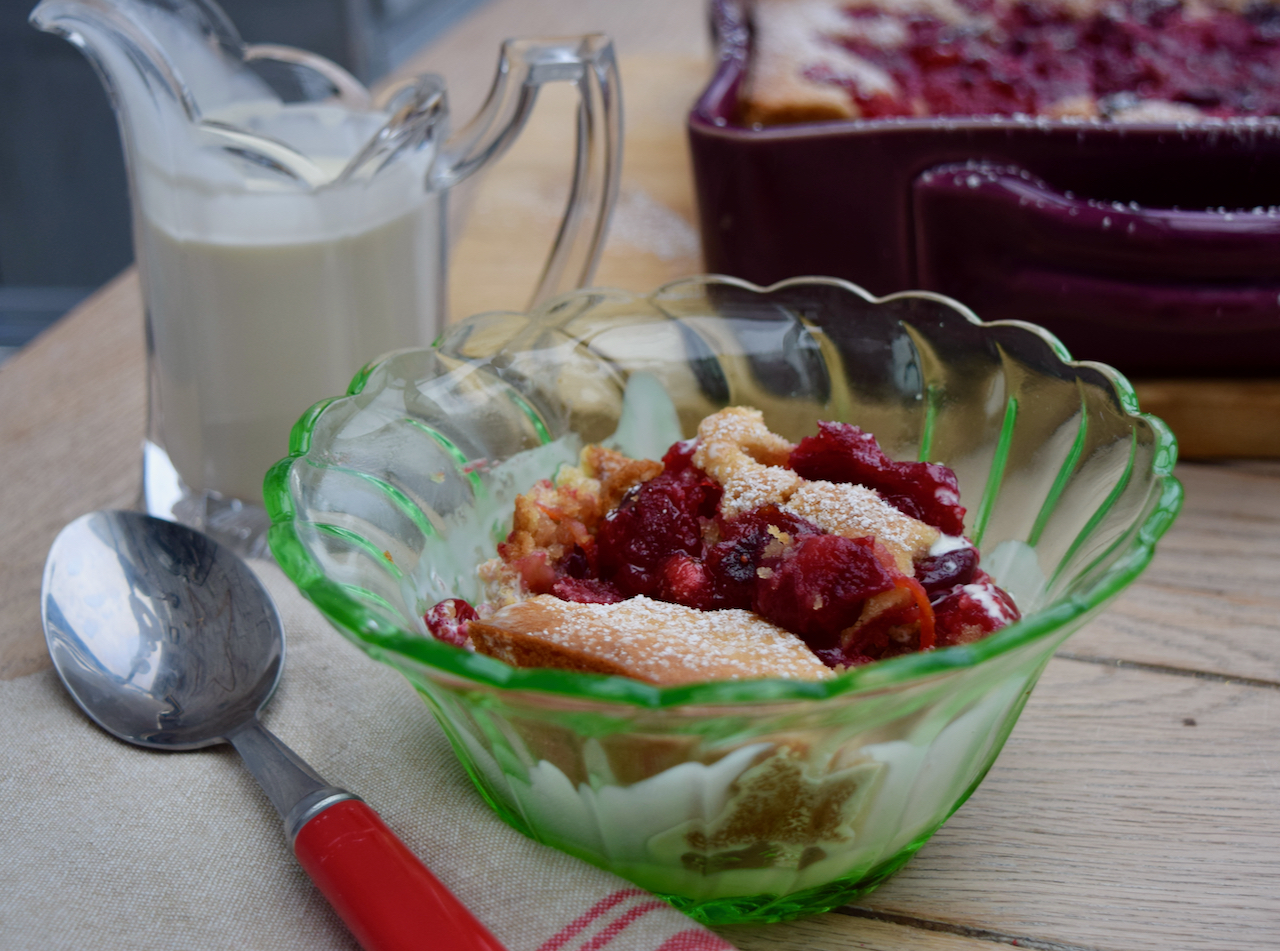 Good food never lasts long in our house, and I can happily confirm this disappeared within a matter of minutes. So abandon all the festive formality, put the whole dish on the table with four spoons, a jug of cream and let nature take its course.
Lucy x
Cranberry Orange Pudding Cake recipe
Serves 4, generously
You will just need a 20cm square or round dish for this and bowls
Cranberries
300g cranberries, fresh or frozen
Zest of an orange
3 tablespoons caster sugar
30g butter
Cake
115g butter, melted
120ml whole milk
75g soft brown sugar
1/2 teaspoon salt
130g plain flour
1 teaspoon baking powder
Cream and/or ice cream to serve
Pre heat your oven to 160 degrees fan assisted and butter your chosen cake tin or dish.
Take a small saucepan and add the cranberries, caster sugar and butter. Heat over a low heat and cook the cranberries for between 5 to 8 minutes until they're just bursting. Pop to one side.
In another bowl whisk the melted butter, milk and 75g of soft brown sugar. Add the salt, flour and baking powder and whisk together until you have a smooth cake batter.
Scrape this into your buttered dish, level the top, then spoon on the cranberry mixture. Put in the oven for 20 to 25 minutes or until the top is bubbling and the sponge is golden and springs back when you touch it.
Leave for 5 minutes then serve dusted with icing sugar and with a lake of double cream and/or ice cream. Any leftovers will be lovely reheated or cold the next day.