Brazilian Cheese Bread Recipe
I make no secret of the fact I love a nibble. Grazing is my favourite hobby and with December and 1000 drinks parties looming I thought I would share with you this Brazilian Cheese Bread recipe. Lucy Loves is the home of quite a few cheese based nibbles recipes but there is always room for one more. These Pâo de Queijo, to give them their proper name, are totally divine and I fear, slightly addictive. Hot, cheesy, chewy, I'll stop with the effusive adjectives and get on with the recipe details.
Brazilian Cheese Bread isn't really bread. It's a sort of choux ball with tons of parmesan. We first tried these delights when we went out East to Bethnal Green and had dinner at Rita's in the Redchurch Brewery. Their Cheese Puffs were the stars of the show and we had double portions. I became slightly obsessed with recreating these, so recreate I did, with the lovely assistance of the BBC Good Food website, with thanks. These are not difficult to make, I have been whipping them up willy-nilly, such is our cheese puff obsession. There's a bit of beating, stirring and spooning and that's pretty much it. I decided to cook my Brazilian Cheese Bread in mini muffin tins to keep them uniform in size, but they are just as good spooned onto a lined baking sheet and cooked free stylie. Each ball is crisp on the outside soft and cheesy on the inside, they make the best nibble or would be just as delicious as a side kick to a lovely bowl of soup.
These balls are cheesy heaven and will be your best friend when you have guests over Christmas. They can be out of the oven and in your hand with a Snowball in under an hour. That's if you even want to share them *I wouldn't*.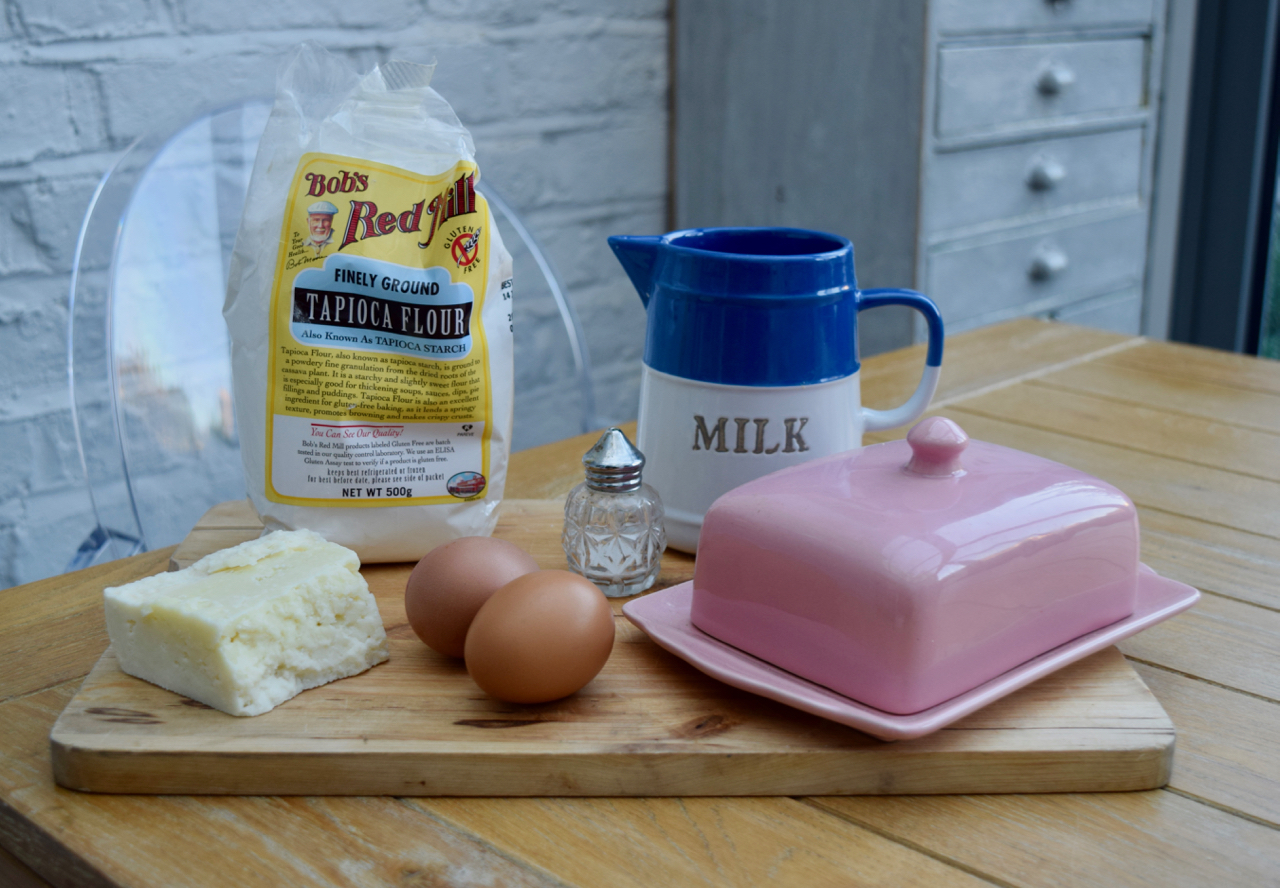 Nothing terribly alarming to see here, apart from maybe the tapioca flour. Ocado had it on offer, so that was a huge bonus. I had some wonderfully flavoursome parmesan too to add all sorts of deliciousness to these Brazilian Cheese Breads.
Make a start by pre heating your oven to 170 degrees fan assisted and buttering your mini muffin tins or lining baking sheets. Then measure the milk, butter and salt into a good sized saucepan. Heat this over a low heat until the milk just comes up to the boil and the butter melts. Then take off the heat.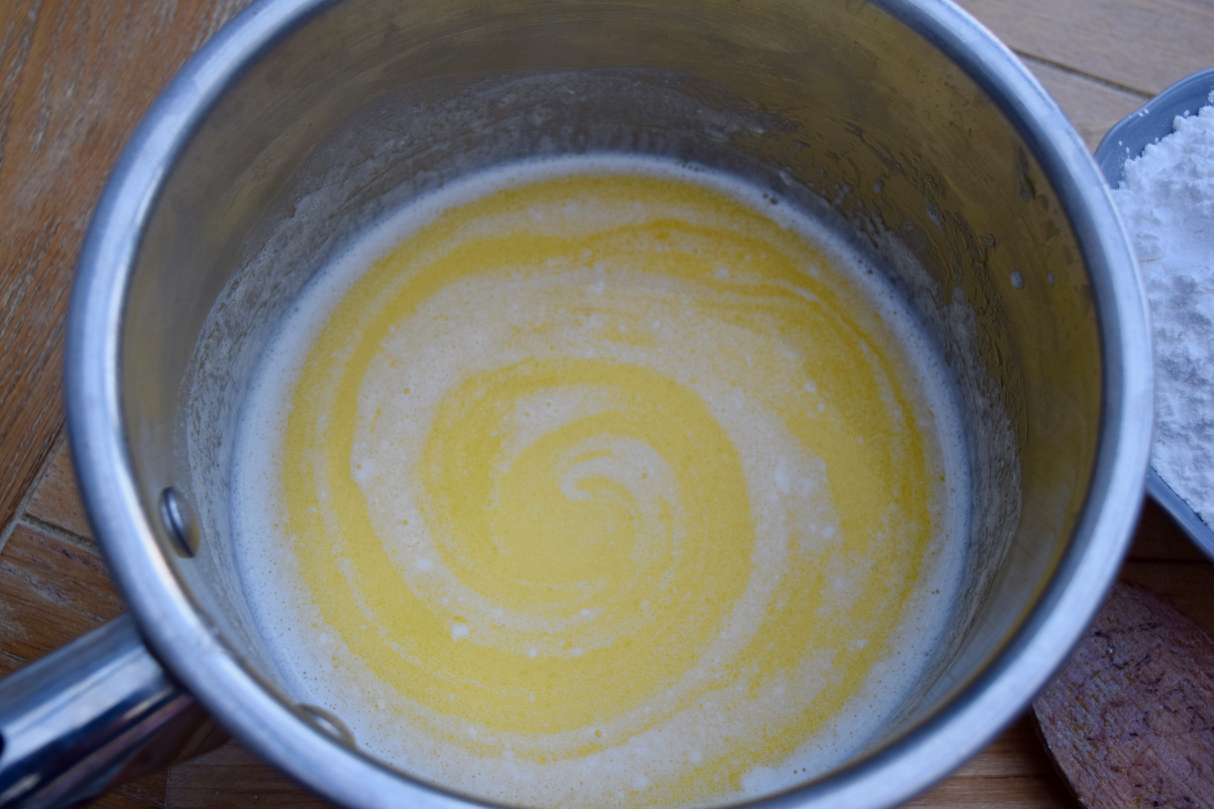 Tip in the 300g tapioca flour and beat until you have a reasonably smooth batter. Leave this to cool briefly.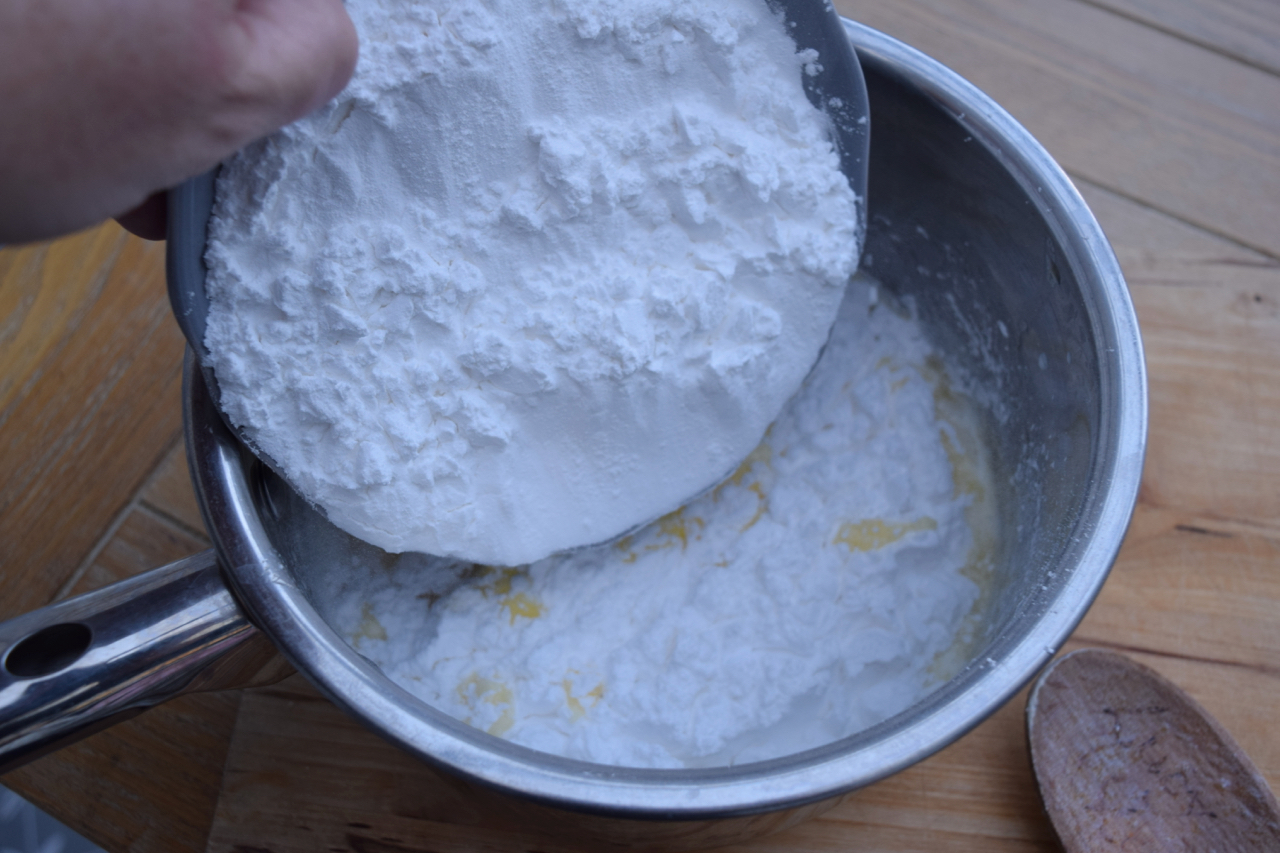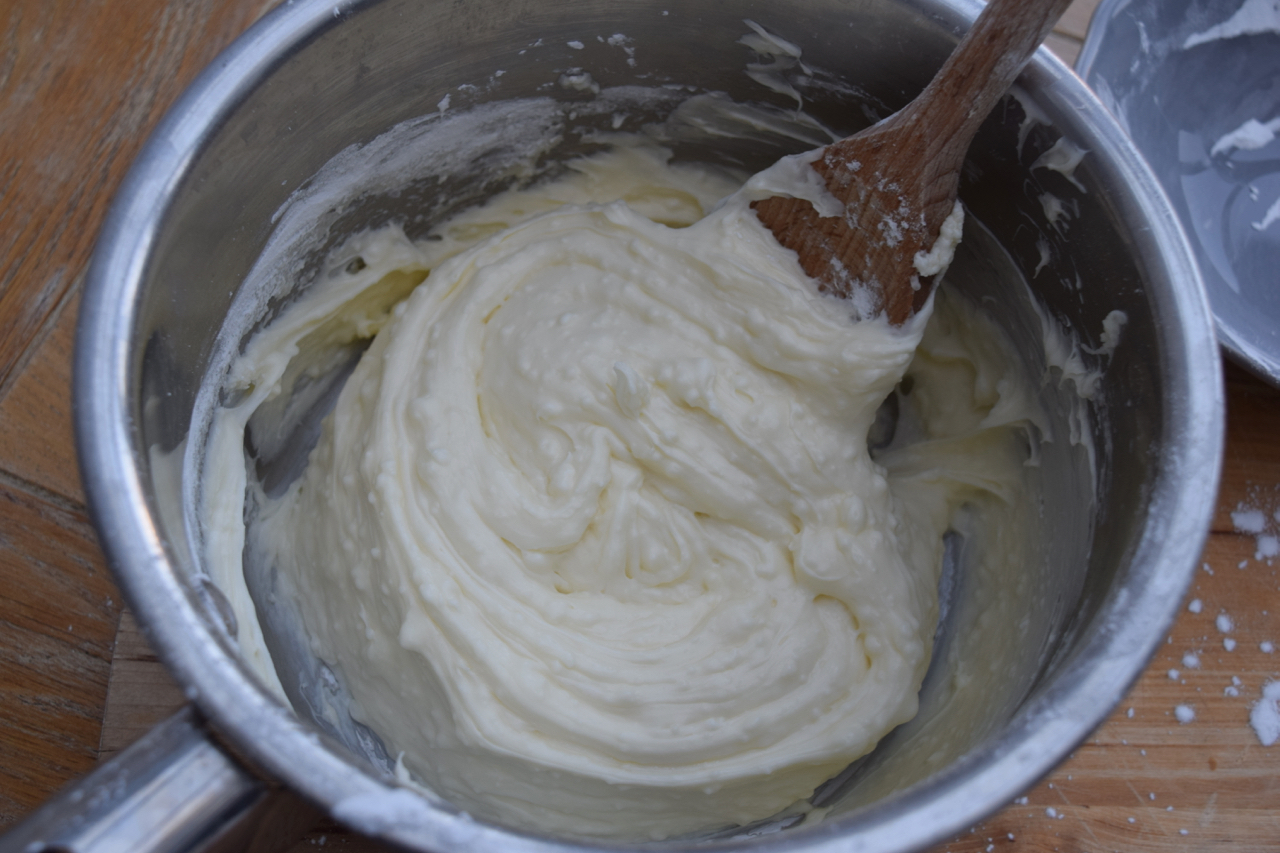 When the dough has cooled slightly, scrape it into your stand mixer or bowl with a hand mixer and beat until smooth and even cooler.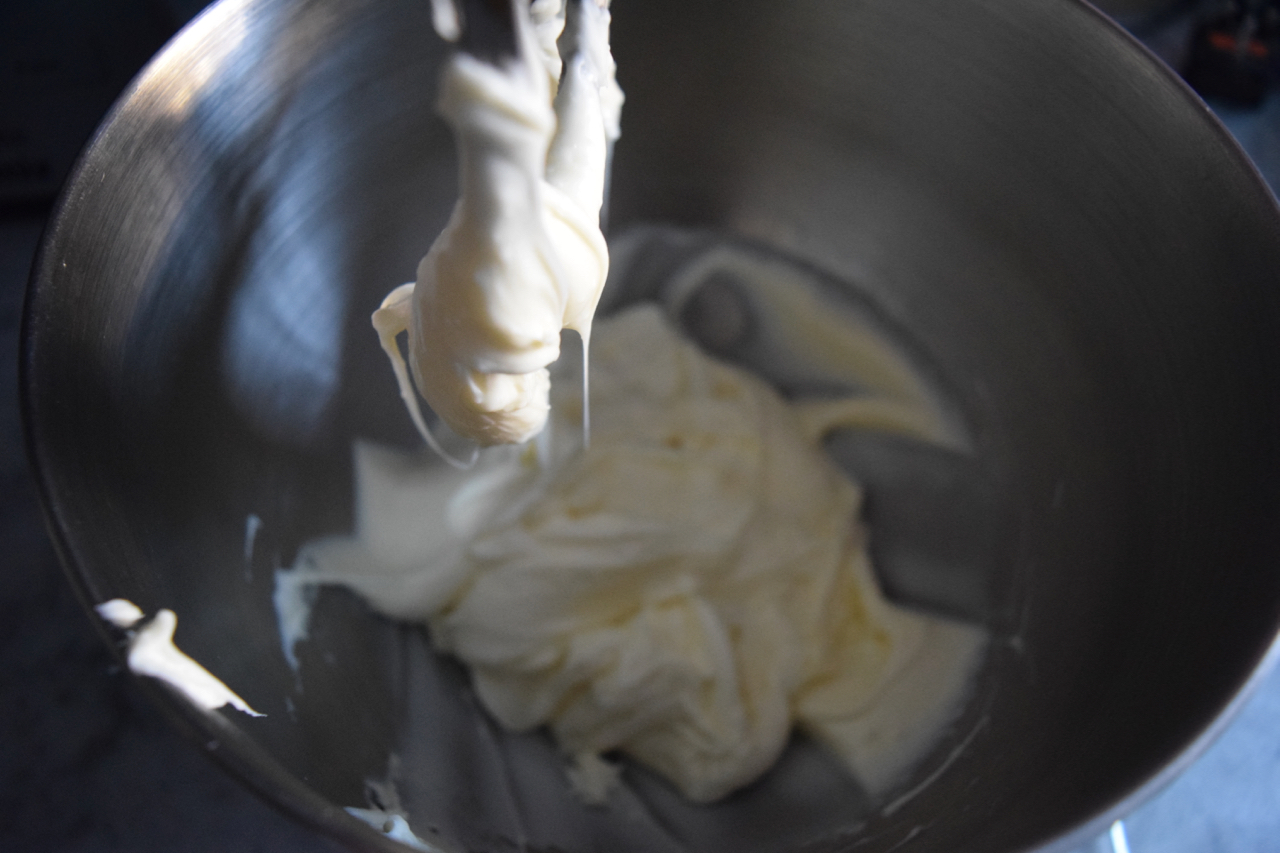 Drop in the two eggs, beat again, then add the grated parmesan.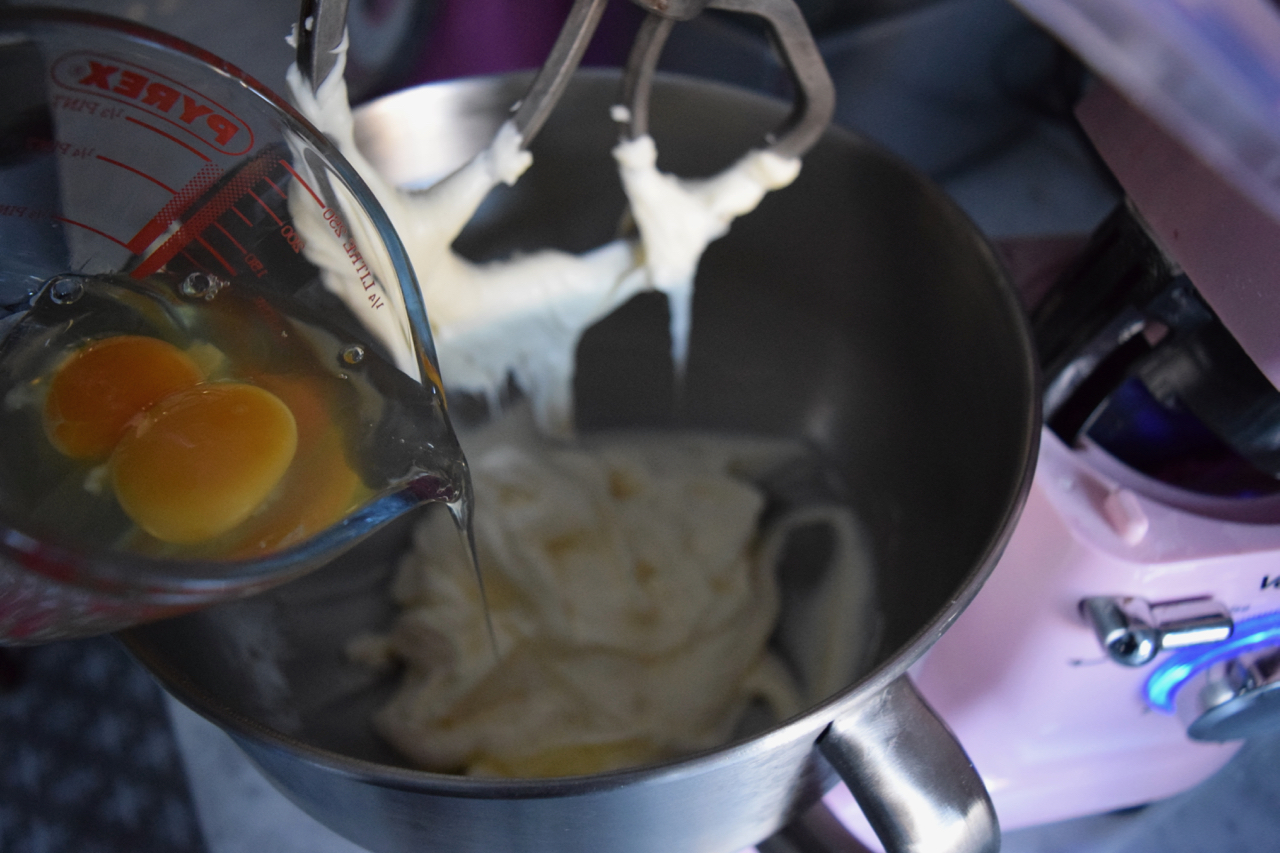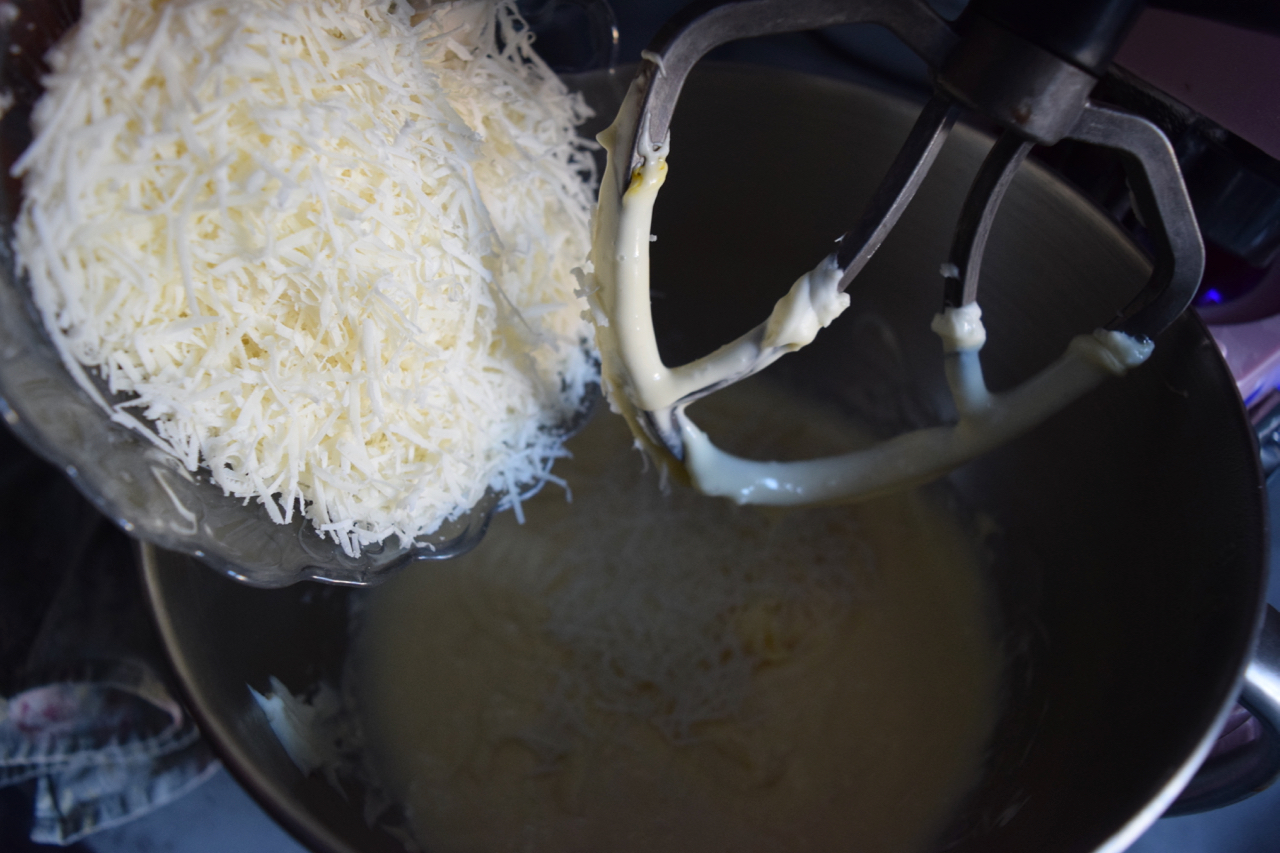 Give the dough a final beating until super glossy.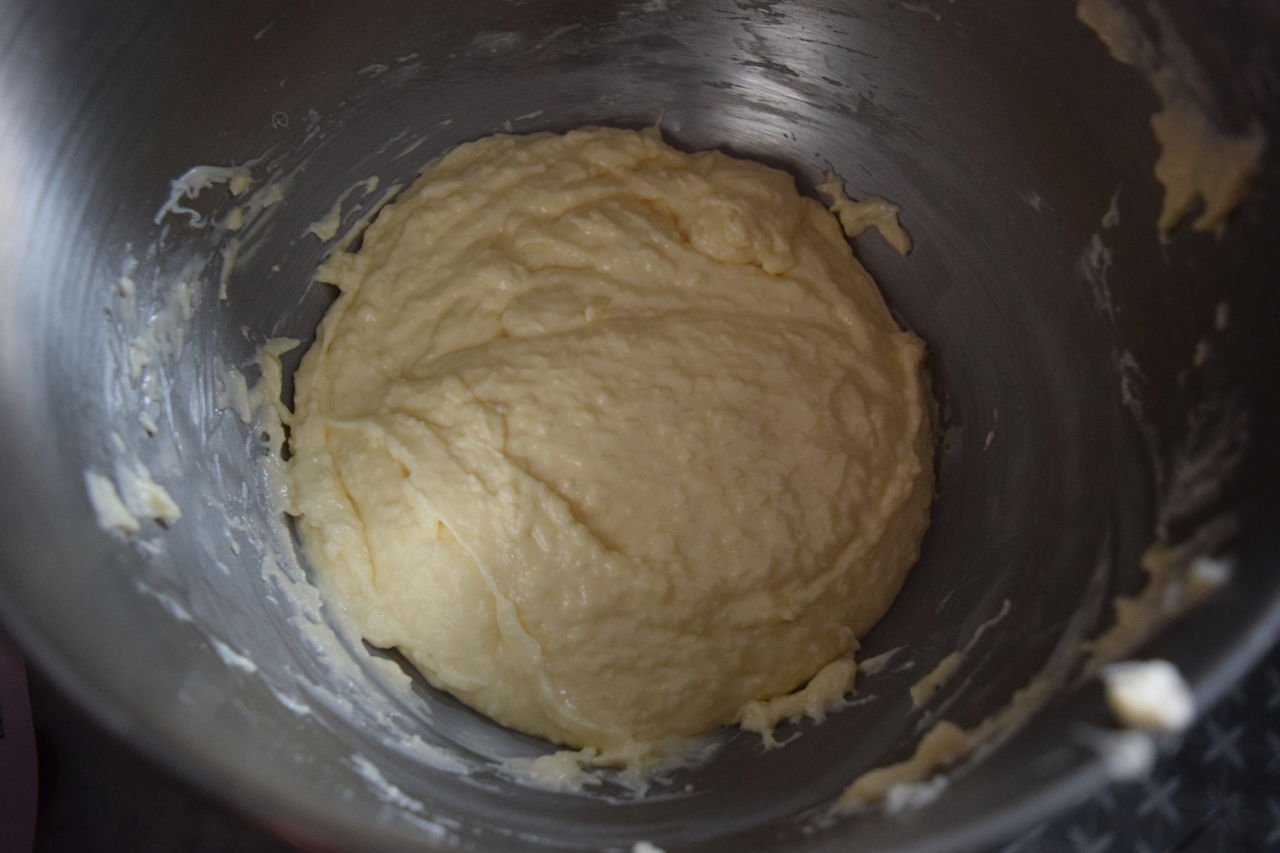 Either spoon heaped teaspoons of the mixture into well buttered mini muffin tins or go free style and spoon them onto a lined baking sheet, leaving space to spread. If you are making these to accompany soup, you may want to use a regular sized muffin tin, it's up to you.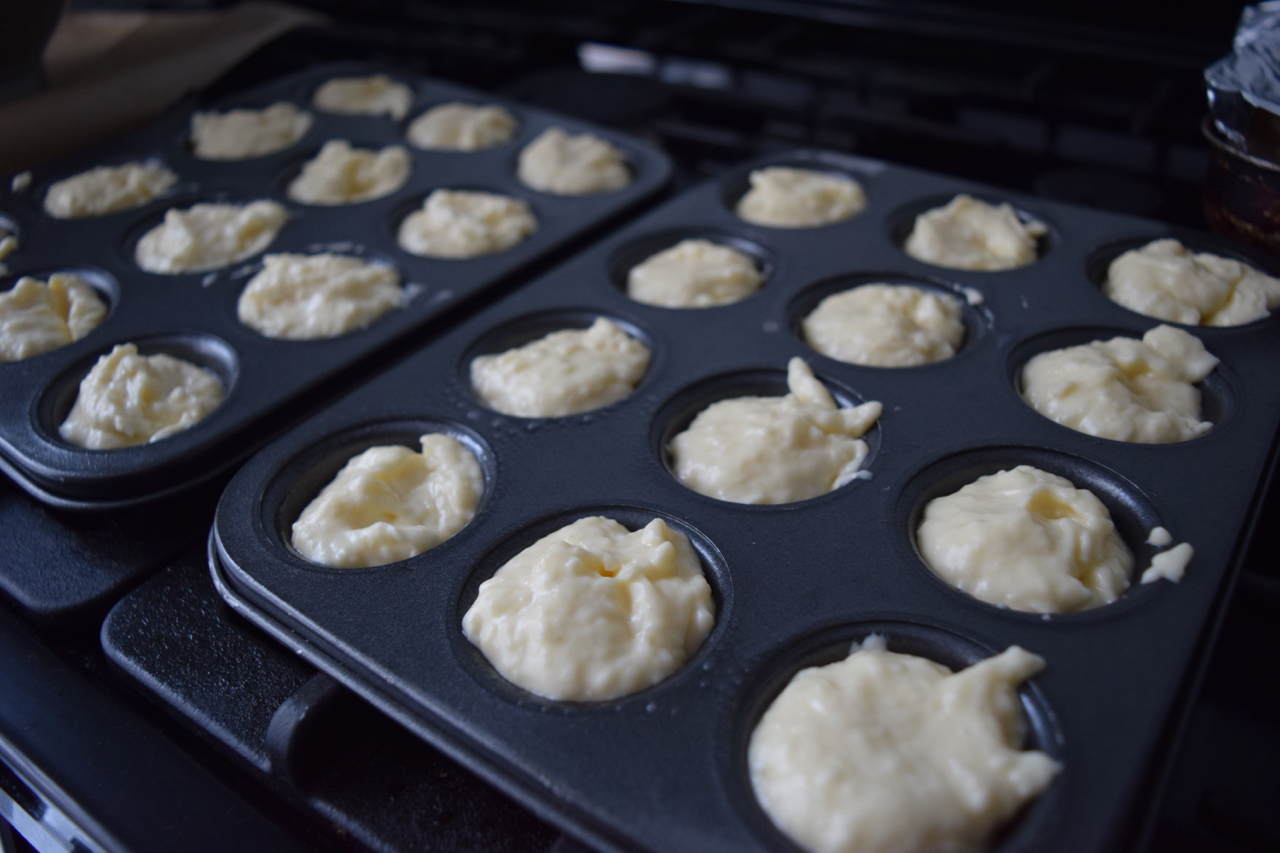 Bake these for 25 to 30 minutes or until golden, firm and smelling like cheese heaven.
Barely even bother to leave them to cool before serving, simply garnished with some fresh herbs, and devouring in mouth-burning mouthfuls.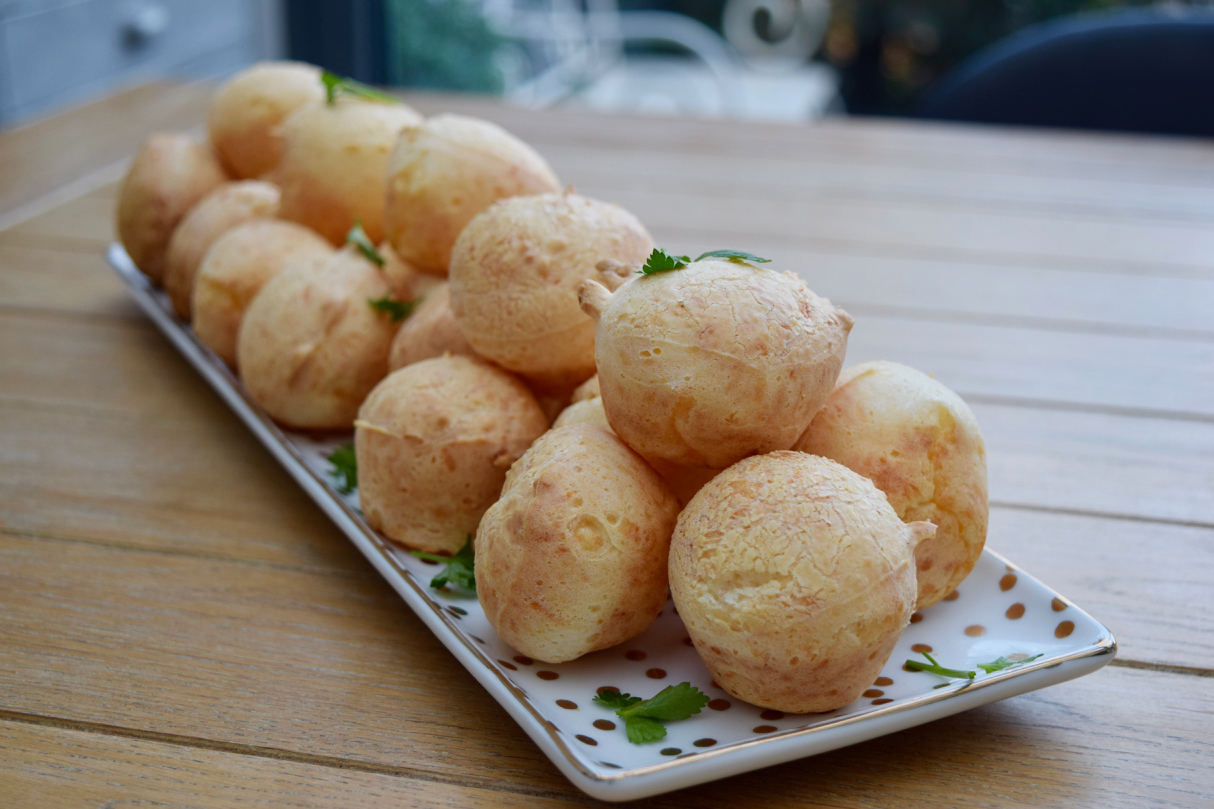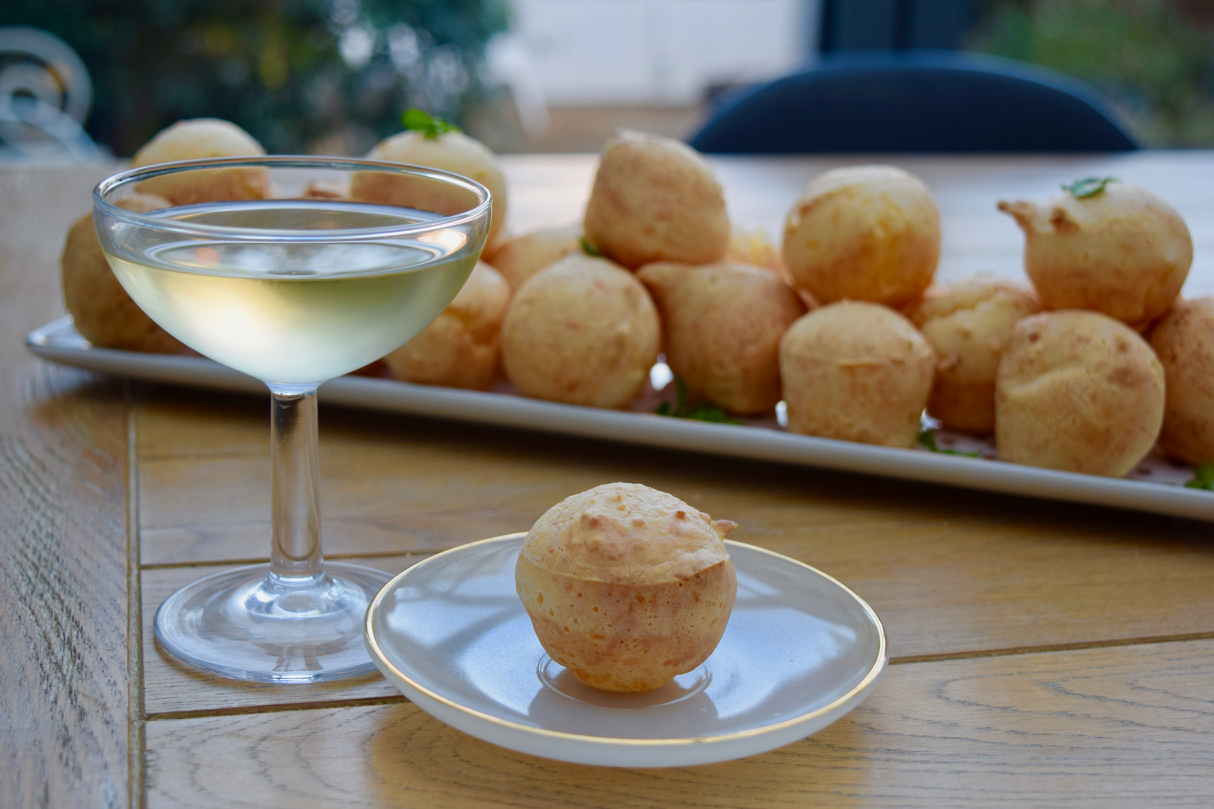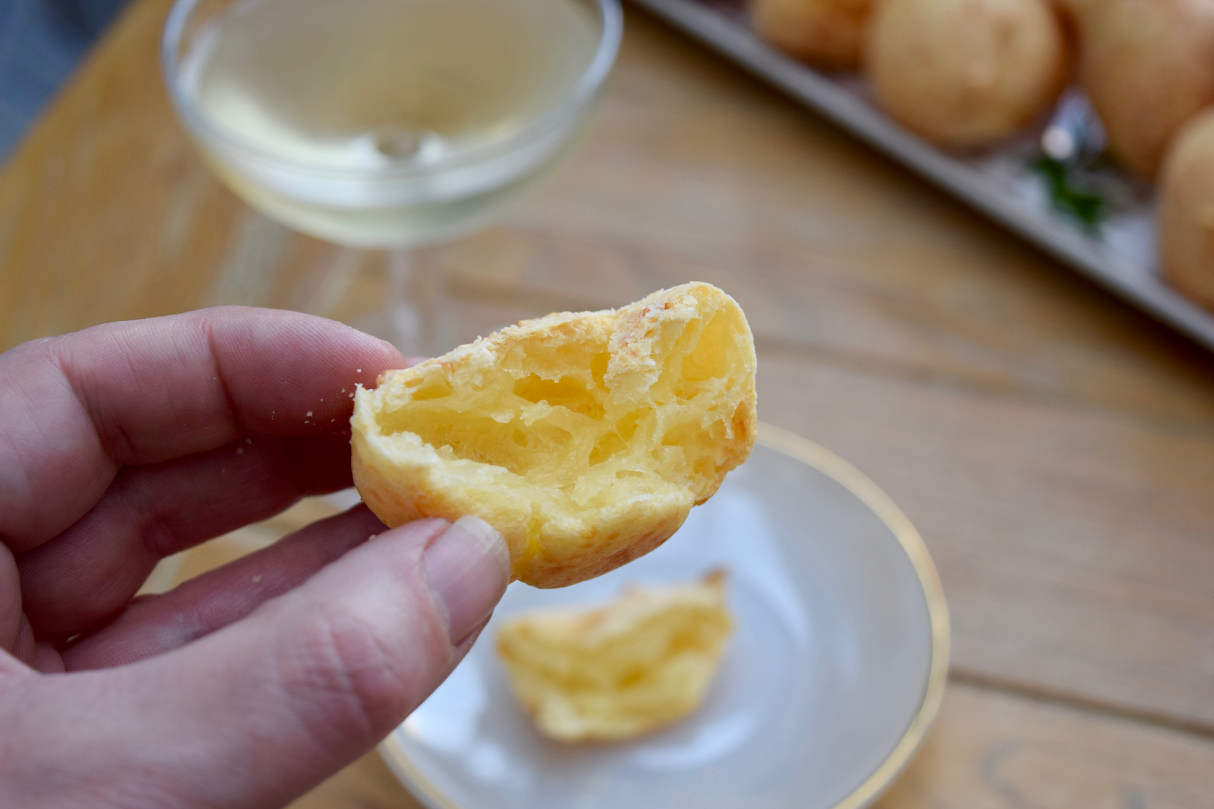 Not only are these balls of cheese heaven they're actually quite helpful. You can make them in advance and pop back into a hot oven just as your guests arrive. Or just as you open a well earned bottle of wine for the two of you. Be warned, however, you will probably eat the whole batch and not be able to manage your supper. Yes, I am speaking from experience.
Lucy x
Brazilian Cheese Bread Recipe
Makes around 30 balls
You will need a stand mixer, hand mixer or elbow grease and lined baking trays or mini muffin tins
250ml whole milk
125g butter
1 teaspoon salt
300g tapioca flour
2 eggs
100g parmesan cheese, grated finely
Fresh herbs, to garnish
Pre heat your oven to 170 degrees fan assisted and butter or oil your mini muffin tins or line baking sheets.
Take a good sized saucepan, pour in the milk and add the butter and salt then heat, over a low flame, until the milk just comes up to the boil. Stir until the butter has melted then beat in the tapioca flour until you have a smooth-ish batter. Leave to cool slightly.
Scrape the batter into your stand mixer and beat, with a paddle beater, until cooler. Or do this by hand with a hand whisk or with a wooden spoon. Add in the two eggs and mix to combine.
Finally add the grated parmesan and beat for a final time until glossy and smooth.
Spoon heaped teaspoons of the cheesy batter into your muffin tins or onto your lined baking sheets. Place into your pre heated oven and cook for 25 to 30 minutes. The finished cheese bread will be golden, crisp but still soft and cheesy in the middle.
Serve, piping hot, by the handful. You can keep any leftovers in the fridge for a couple of days, and re heat briefly before enjoying another day.