Snowball Martini Recipe
I'll keep this brief, what with there only being 5 bloody days to go til Christmas. I, as I write, am on the back of a 3 day festive drinking bender and about to go out again this evening, so the thought of even writing about drink is making me feel a little delicate. However, if I did fancy a drink, it would most certainly be a Snowball Martini. Ignore the slightly gaudy colour, this festive tipple is tasty, reviving and perfect as a little Christmas Day starter.
As a family we love a blue drink. It's the eternal child in both Clyde and myself I fear. And Ben is still effectively a child so he has a good excuse. This Snowball Martini, however, is a mature mix of vodka, coconut rum, blue curaçao and a touch of coconut cream. This is shaken until icy then sipped and loved. Make sure you give your coconut cream a stir first, I didn't and just got a big solid lump in my cocktail. It didn't suffer at all for this, just looked a touch cellulitey. The coconut decoration on the glass is worth the no effort it takes to do; it adds a touch more coconut and it bit of snowy magic.
It's all about the festivities from here on in; access all excesses until the 1st of January. Enjoy this Snowball Martini now, we'll all be back on the fizzy waters soon enough.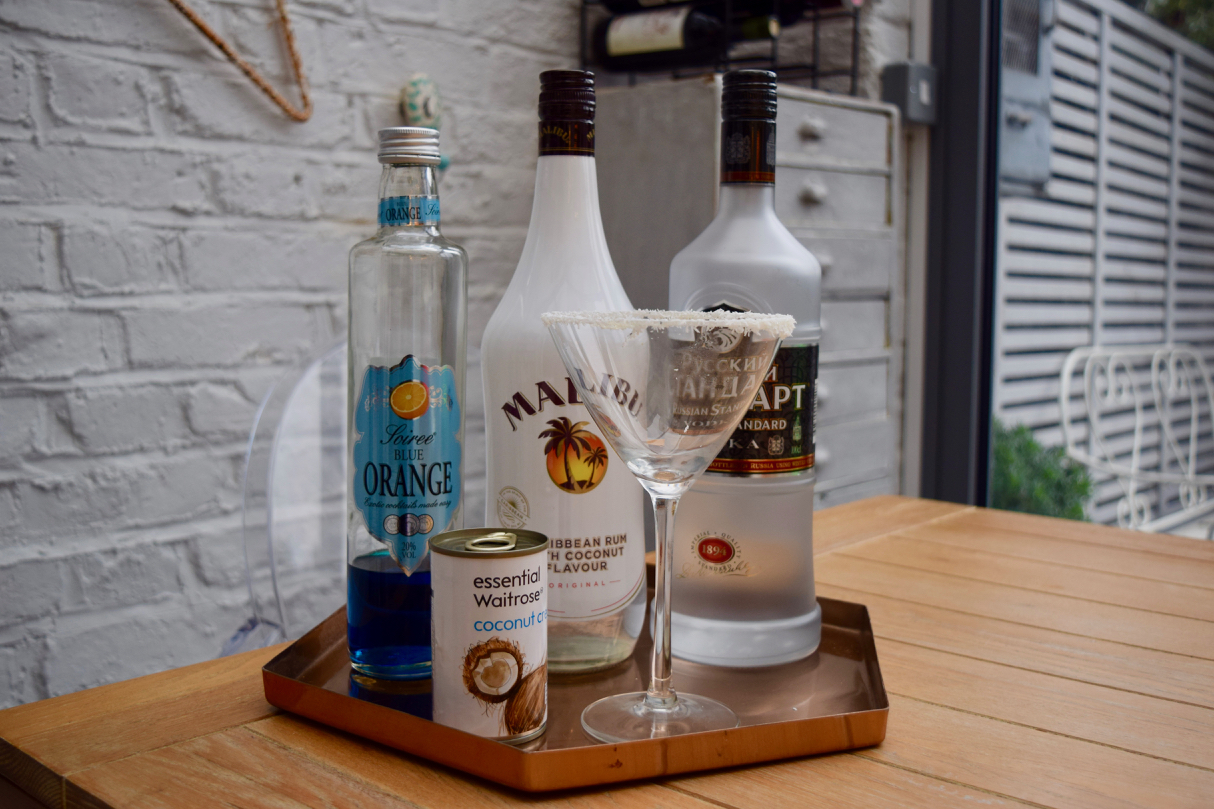 Getting dangerously low on Blue Curacao, this can't happen in a house of blue drink lovers. This cocktail has a lovely big set of balls, but in a charmingly festive way, it's a genuinely enjoyable drink.
So, to start the snowball rolling take your martini glass and dip the rim in, first, honey, then desiccated coconut to form a snowy border.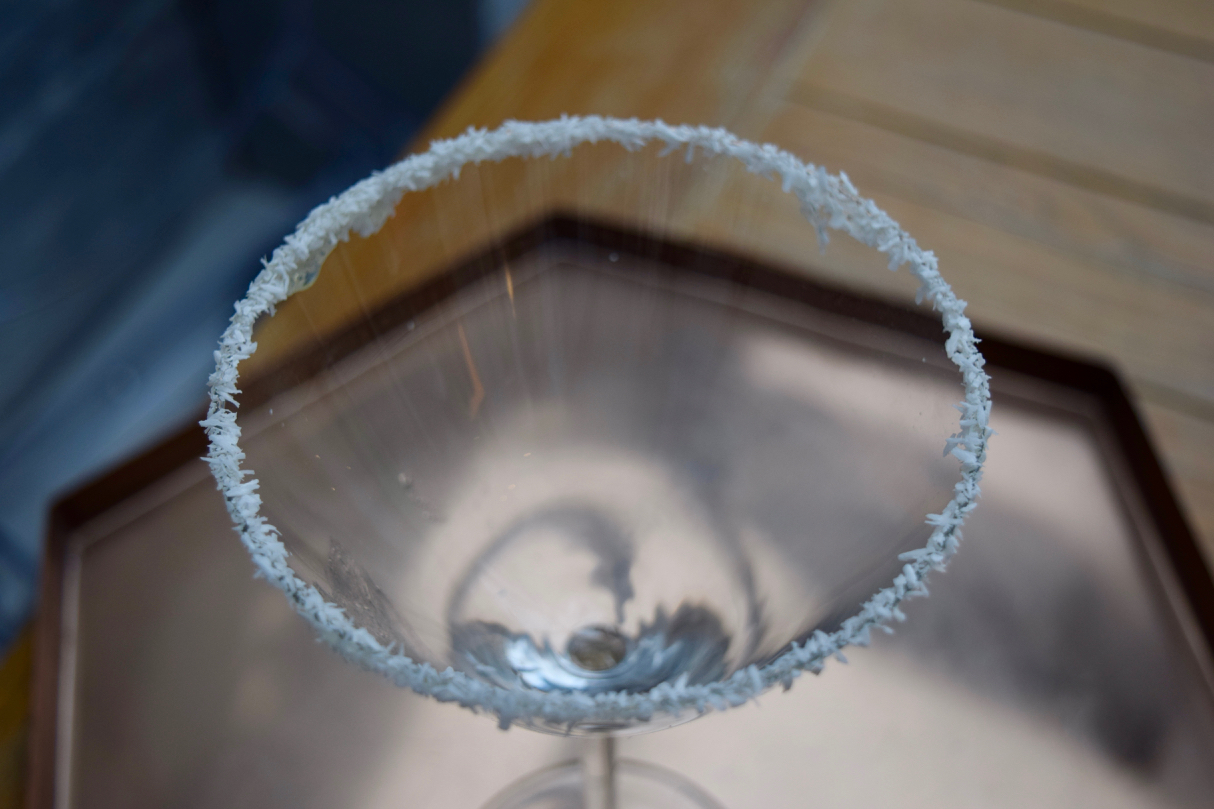 Now take your cocktail shaker and add a good handful of ice.
Next add the booze. A good shot of vodka, coconut rum and blue curaçao in no particular order.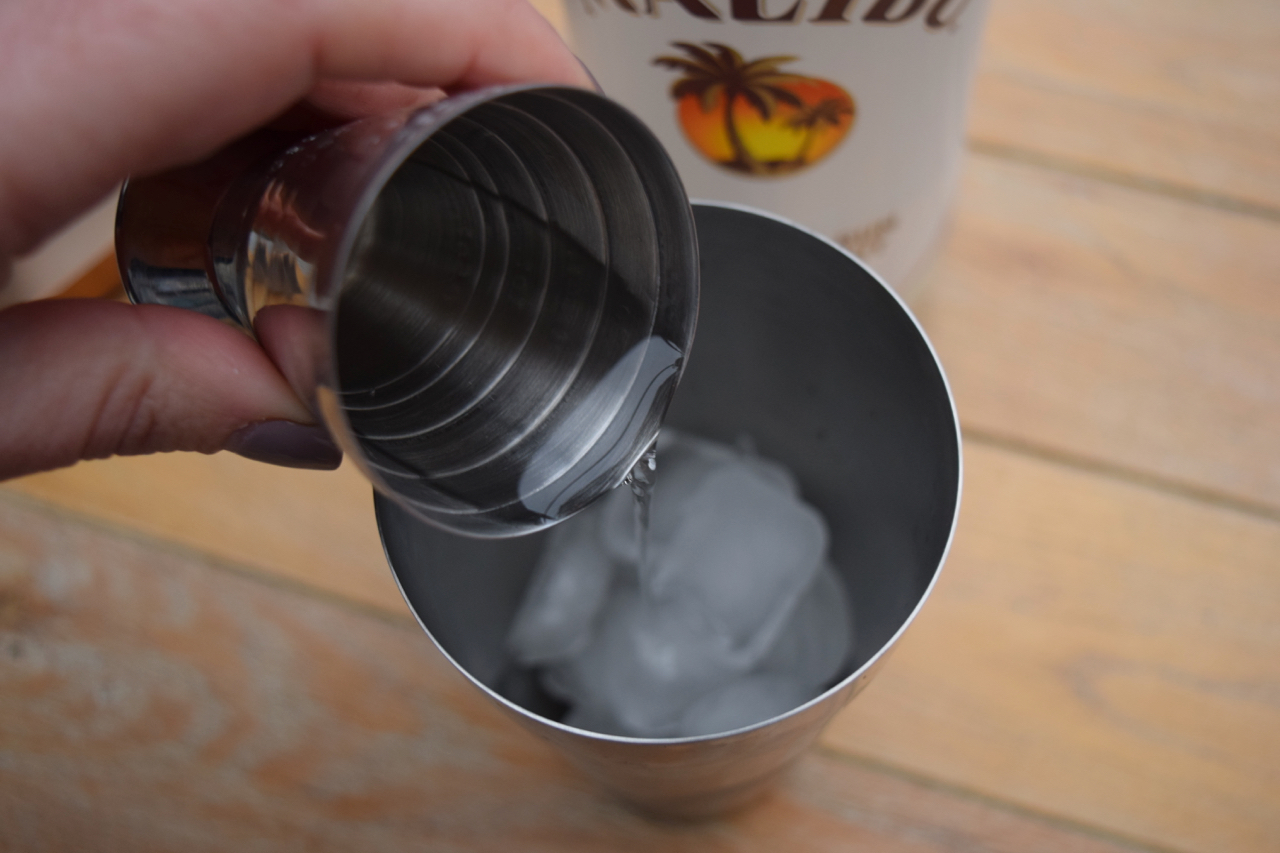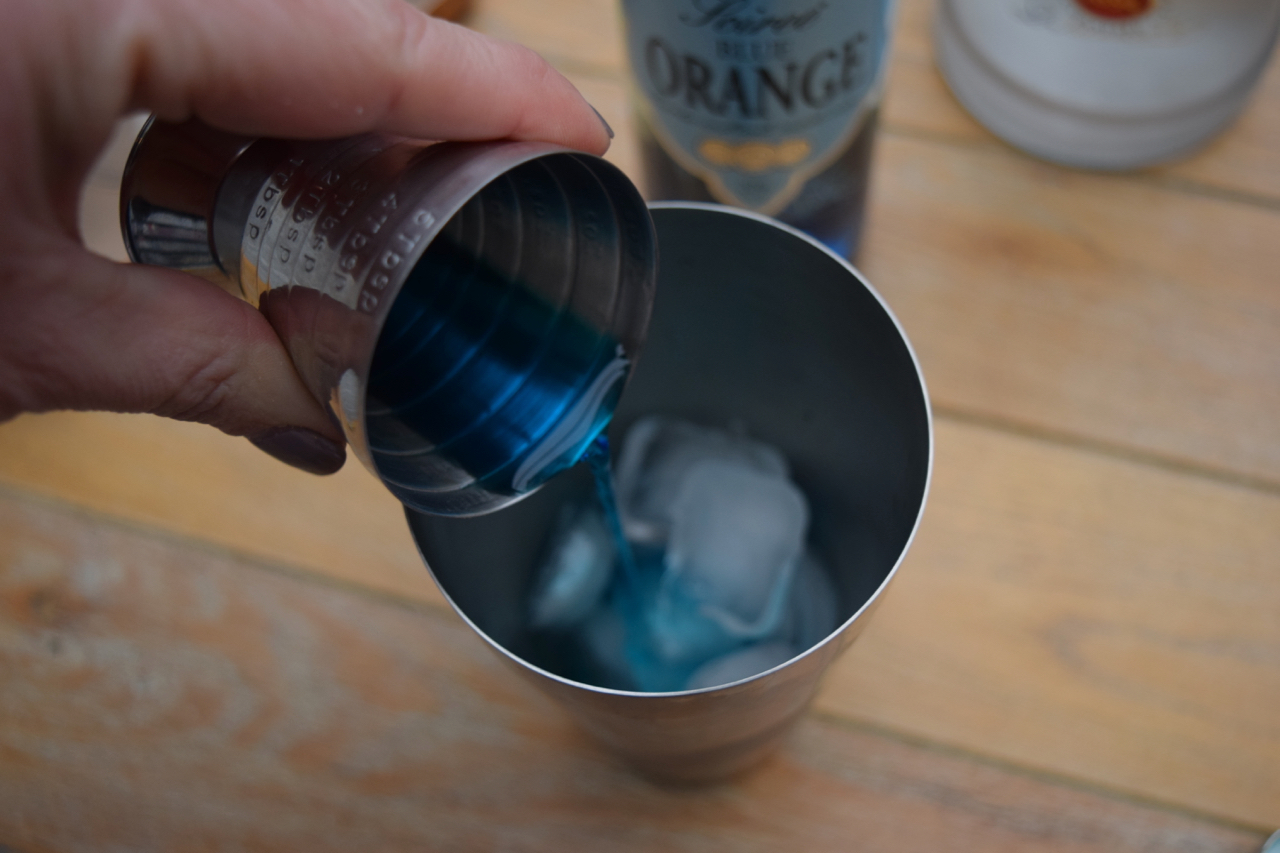 Stir your coconut cream *unlike me* then measure this into your cocktail shaker along with the rest of the goodies.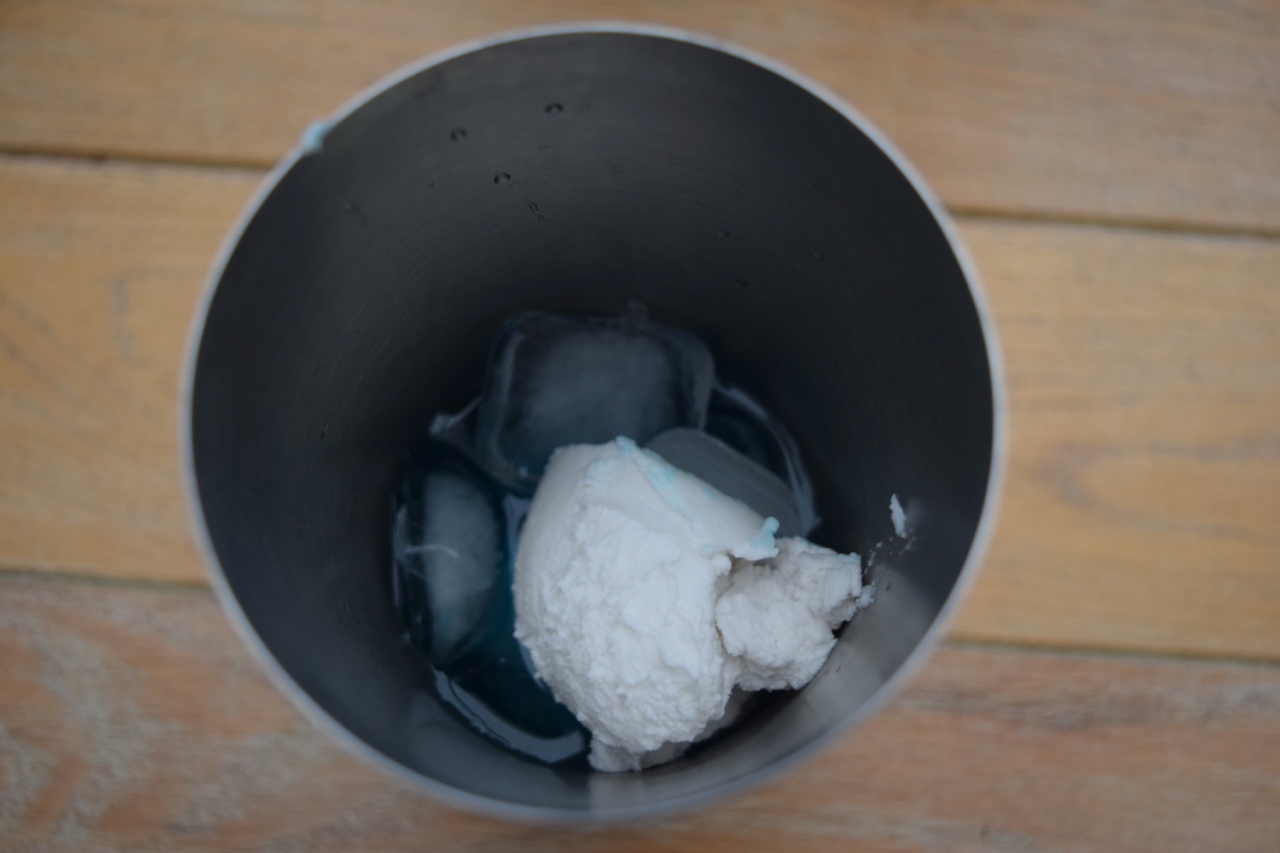 Give this an almighty shake until icy. Then pour, elegantly, into your coconut garnished glass.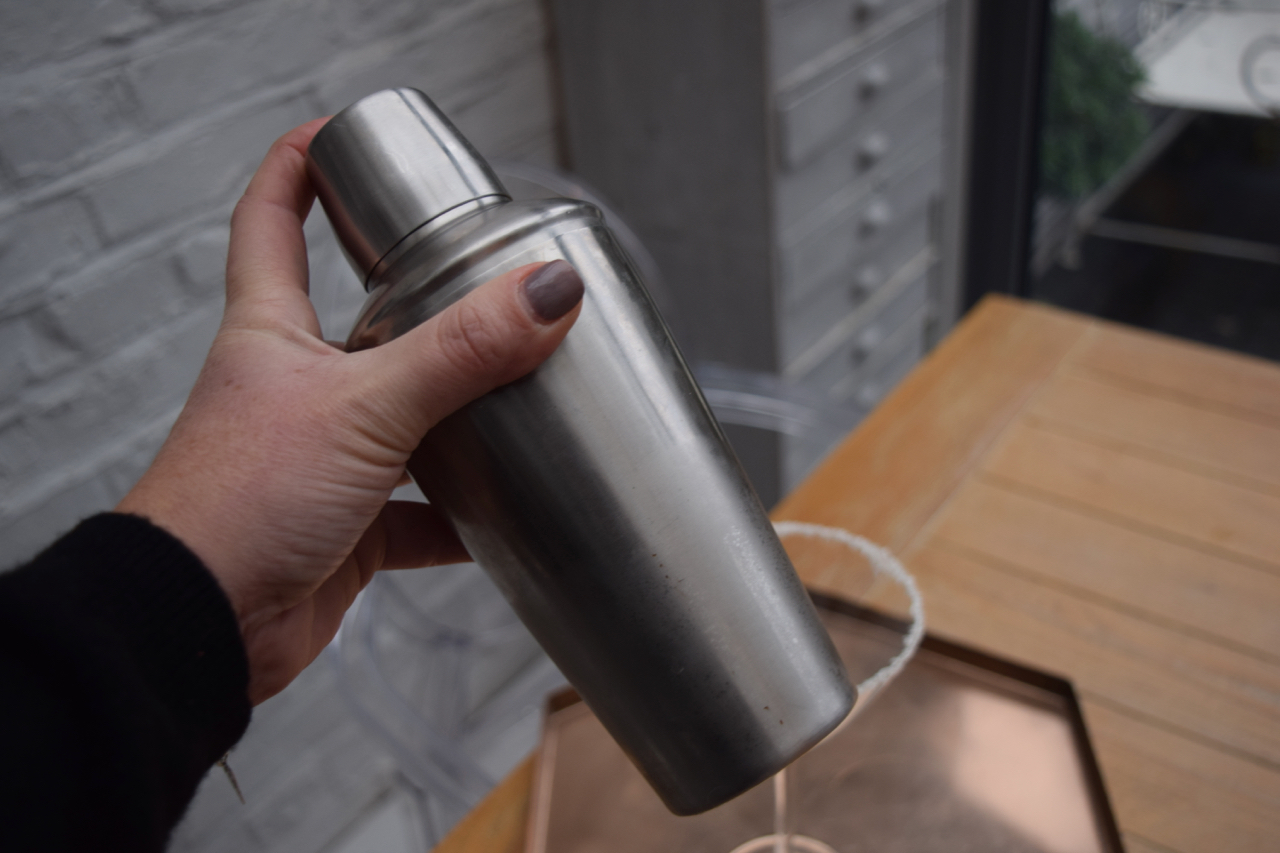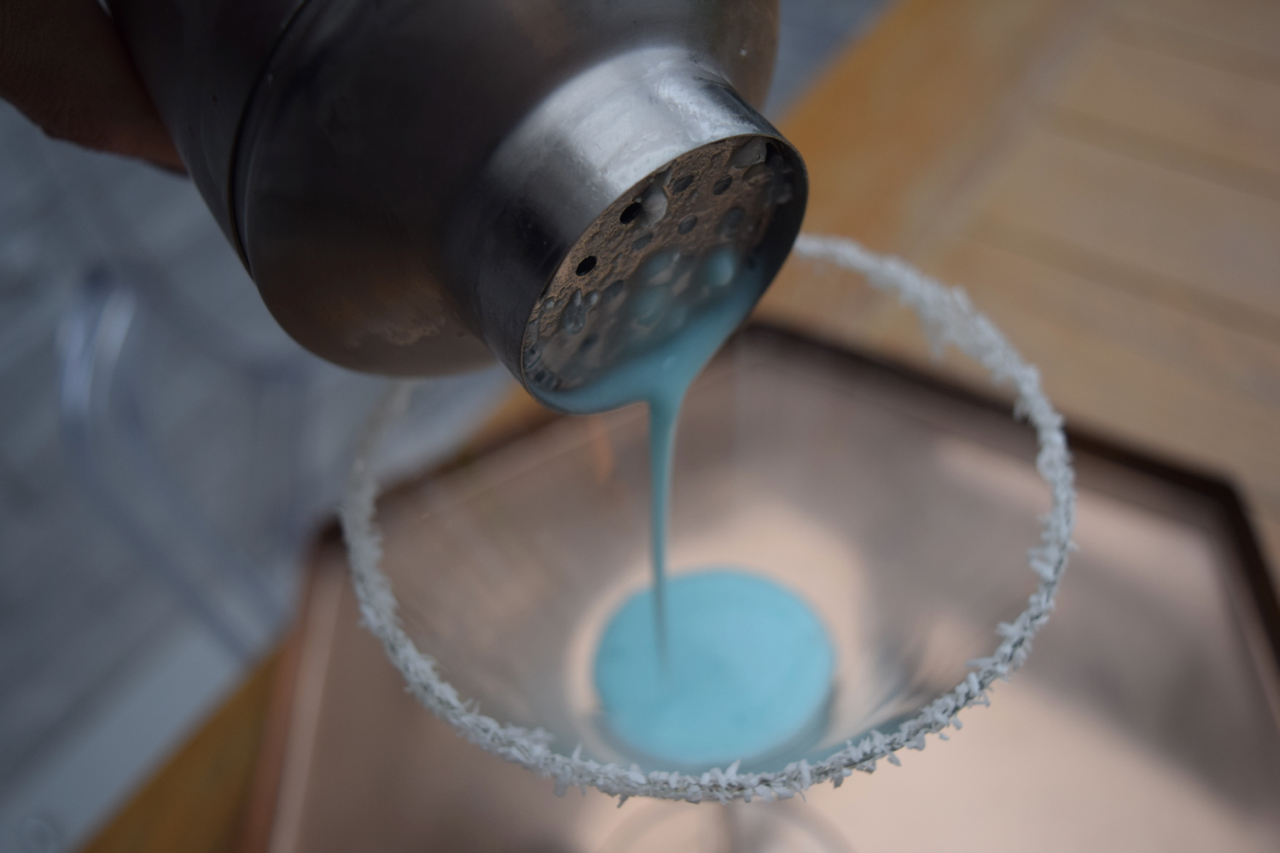 Now it's time to feel the blue drink love, no one's judging here.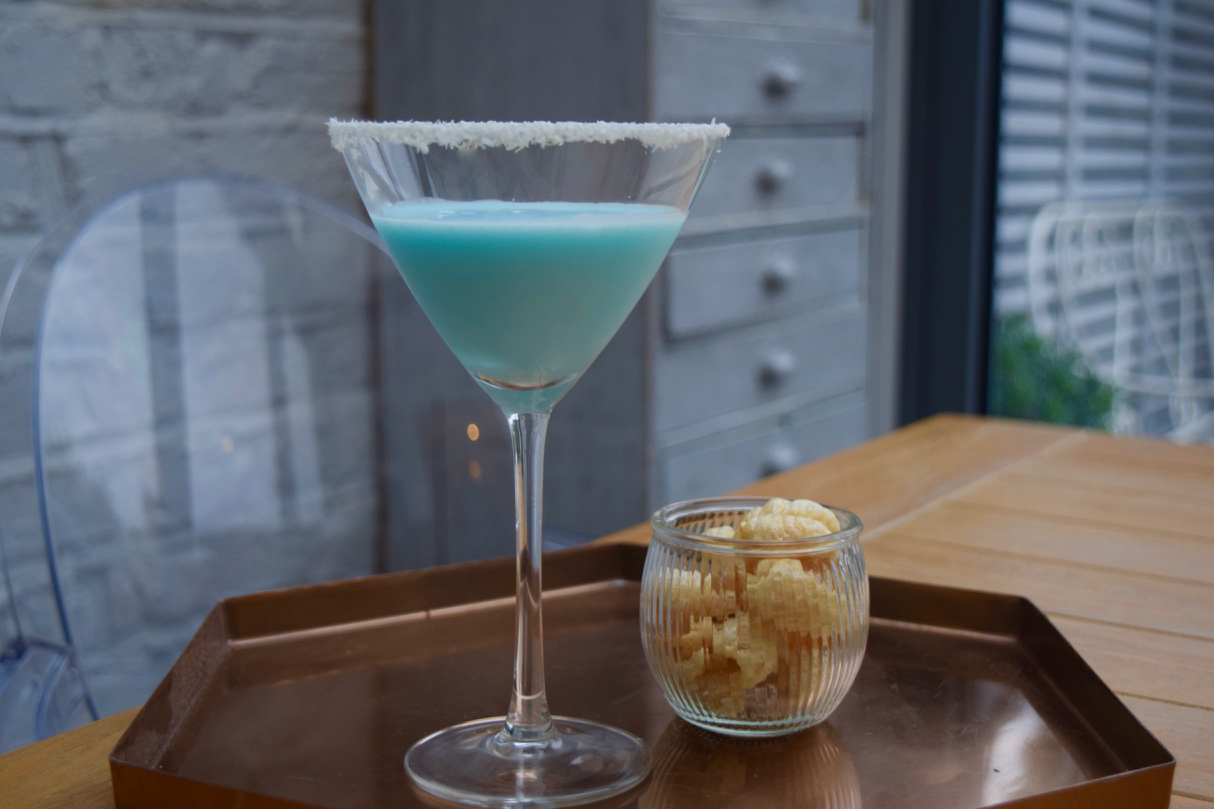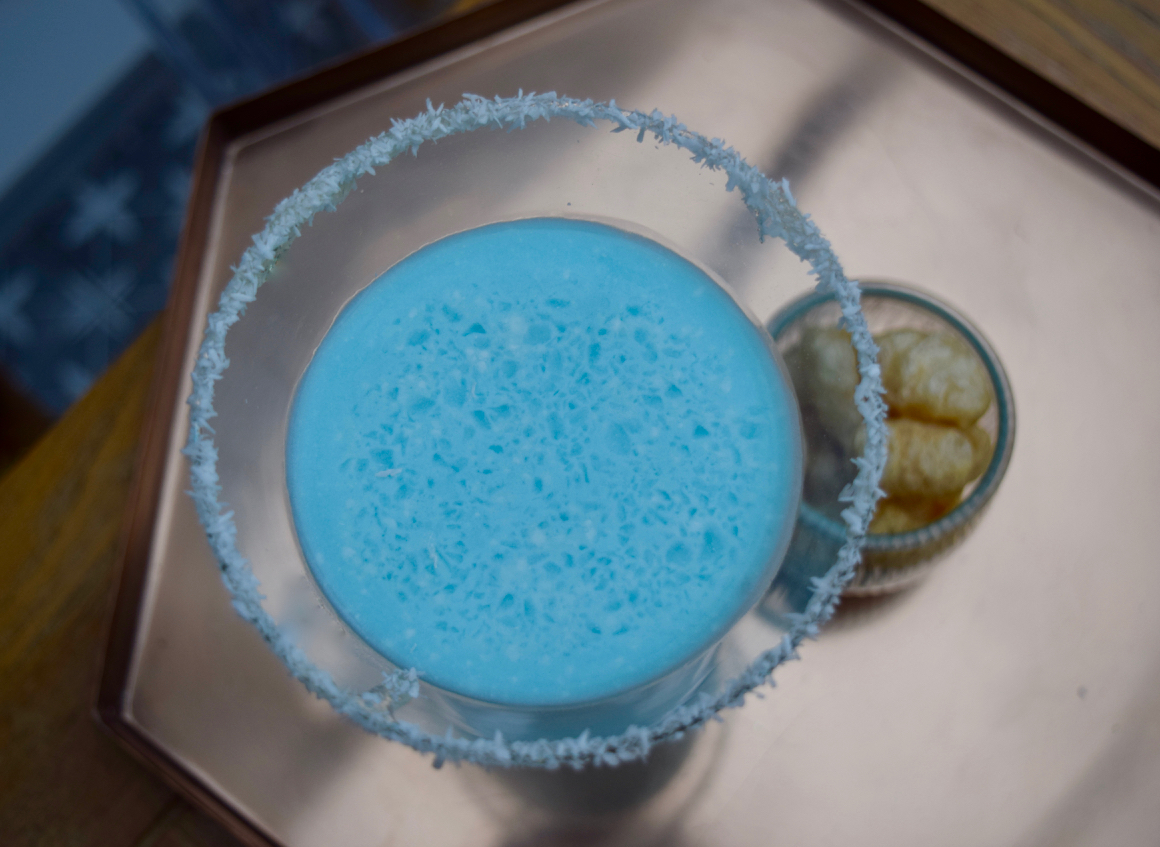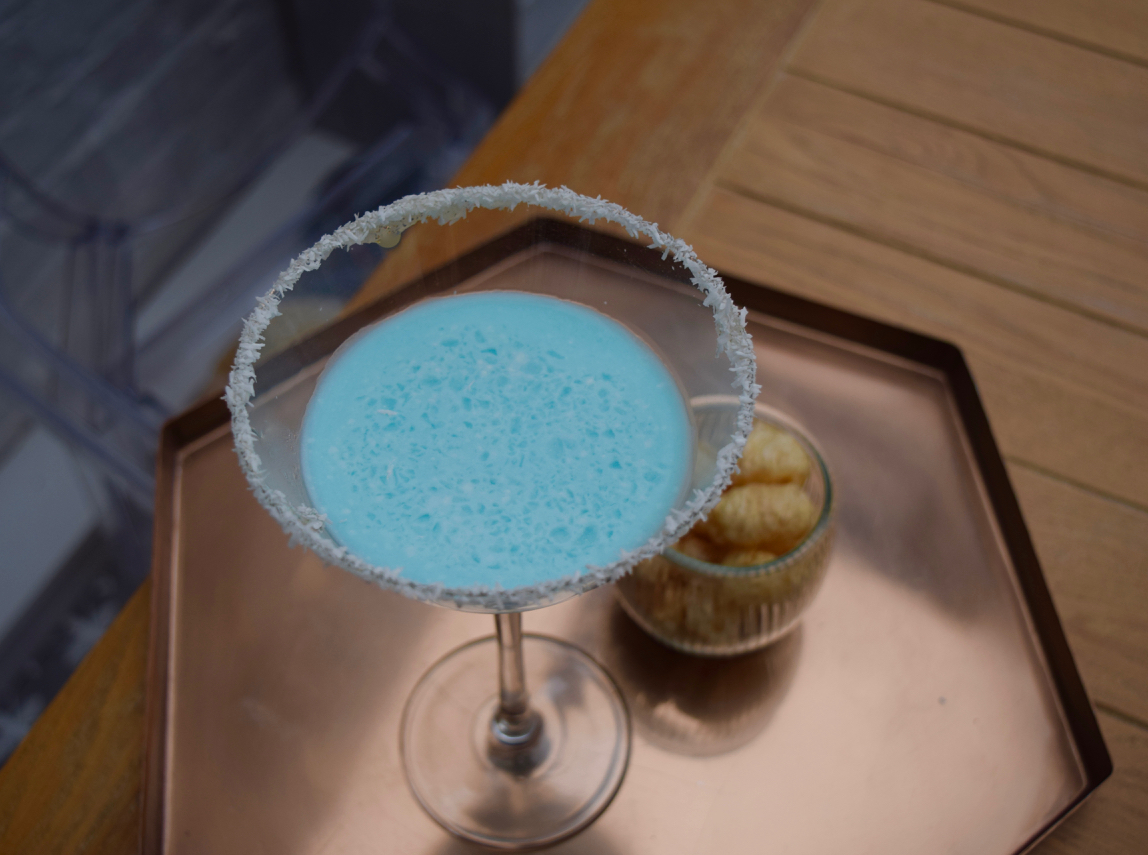 It's time to say a huge cheers to you and yours this Christmas. I am metaphorically raising a glass of Snowball Martini to you this cocktail Friday and here's to restful Christmas with plenty of peace and goodwill to all.  Oh and plenty of blue drinks.
Lots of love
Lucy x
Snowball Martini Recipe
Makes 1
You will need a cocktail shaker and a martini glass
Ice
40ml Vodka
40ml Coconut rum
40ml coconut cream
1 tablespoon Blue Curacao
Honey and desiccated coconut to decorate your glass
Take your martini glass, dip the rim in honey then dip it again in desiccated coconut. Set aside.
Add a handful of ice to your cocktail shaker and measure in the vodka, coconut rum, blue curaçao and coconut cream. Shake vigorously until chilled then pour into your decorated glass.
Sip and feel beyond festive.