Dark Moon Recipe
Cold brew coffee is all the rage and has been for a while. I have always loved it, however, from childhood holidays to Mallorca when we would drink giant glasses of iced coffee topped with ice cream and whipped cream. I am not saying I'm a trendsetter, but hey, I'm clearly way ahead of the food and drink game. This Dark Moon cocktail is the most delicious, if a little boozy, way to enjoy the cold brew coffee trend.
I adore coffee in any form. I used to be all about the tea, with milk and one, however, now I am pretty much a black Americano at all times kind of girl. So this Dark Moon is right up my street. It's a sublime combination of coffee liqueur, spiced rum, coffee and coke all finished with a slug of cream. It has a set of balls, but not in an unbearably boozy kind of way. This cocktail is a caffeine hit but with a soft side, the cream adds softness in a latte kind of way.
Summer cocktails are all about the creamy iced drinks, especially for Clyde, who pronounced it his best one yet *he does say that a lot*. The Dark Moon is a grown up iced coffee, an after dinner treat with a kick or an early evening pick me up. To be fair I could drink this at any time of the day, but real life and a job mostly prevents this.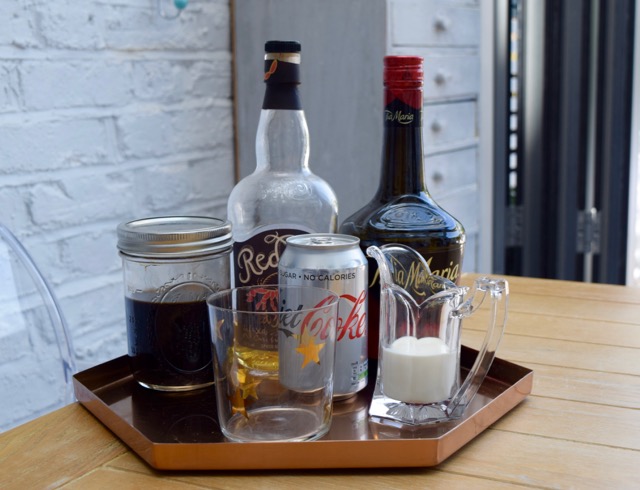 What a tasty line up for this Dark Moon. Sorry about the Diet Coke, seems slightly ridiculous next to the double cream, but it was all I had to hand.
The cold brew coffee is a doddle to make. Pour the water into a large jar and add the ground coffee. Give the jar a shake then leave on the side overnight or for 12 hours-ish. When that time's up, filter through a coffee filter or paper then store in the fridge, lid on, for all your cold brew coffee needs or for your delicious Dark Moon cocktail.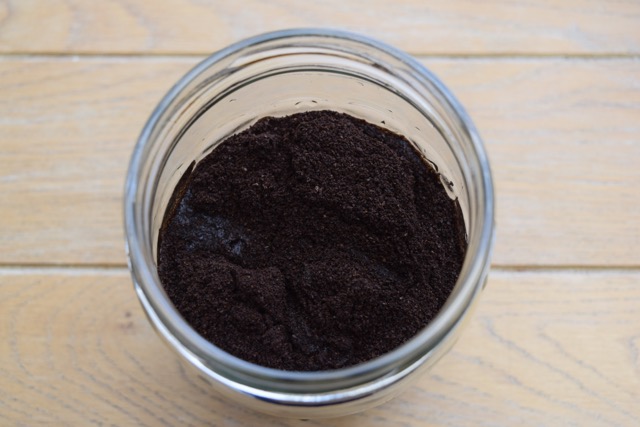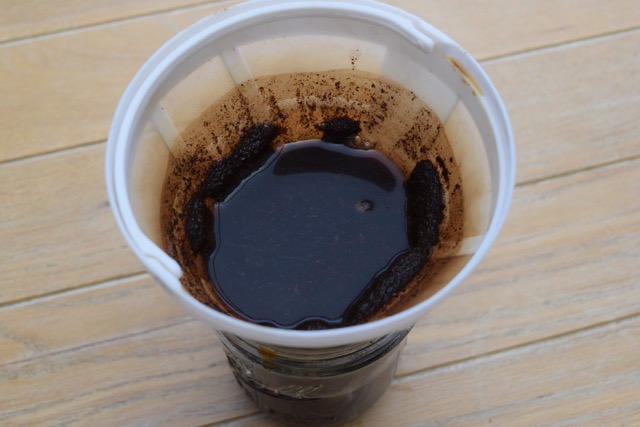 Speaking of which, make a start on yours by adding a large handful of ice to a tumbler. Pour in the coffee liqueur.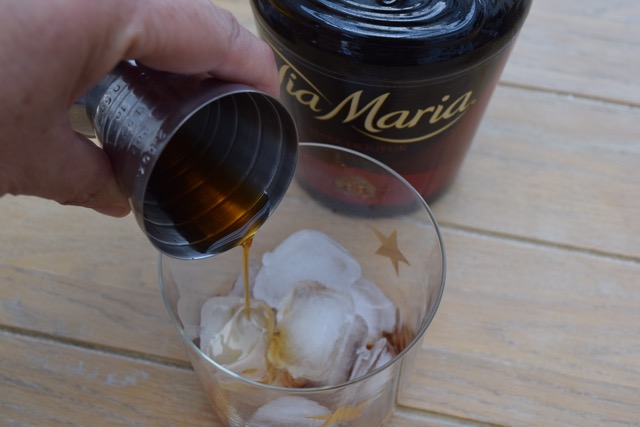 Follow in with some delicious spiced rum, homemade if you like, then add your pre made cold brew coffee.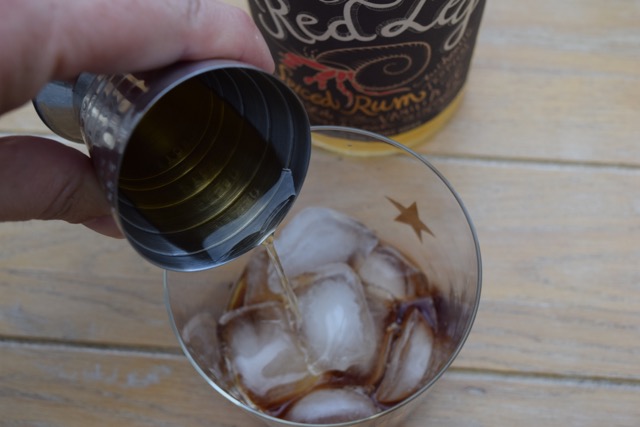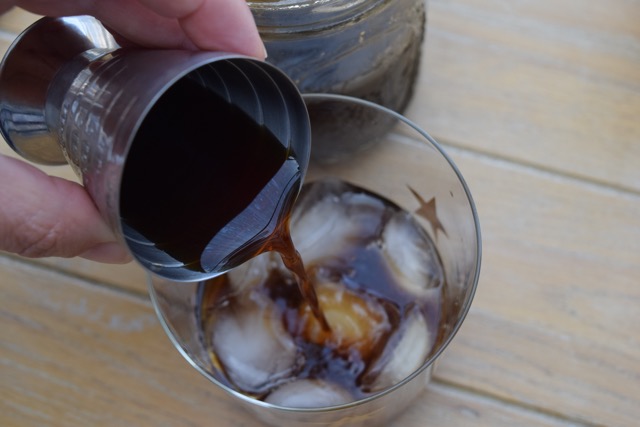 Now, all that's left to add is the top up of Coke and finally the shot of double cream.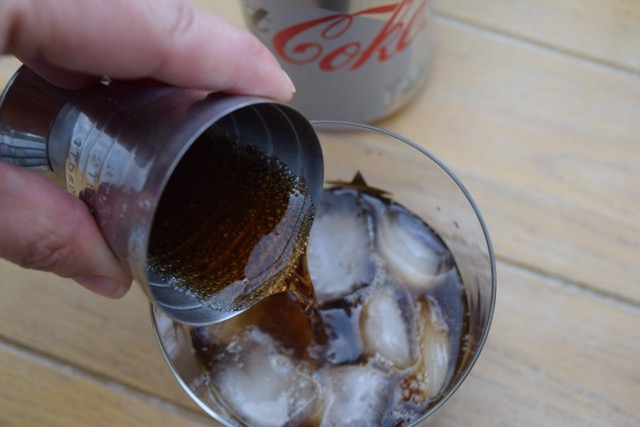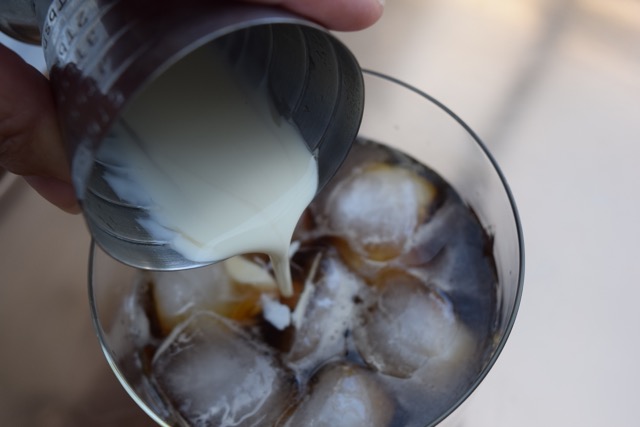 You are now ready to enjoy this dream of a cocktail. I didn't stir mine, for photographic purposes, but if you like, give it a swizzle before you try not to guzzle this down.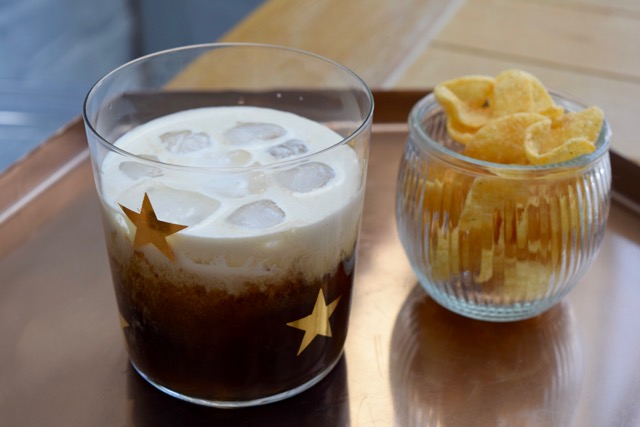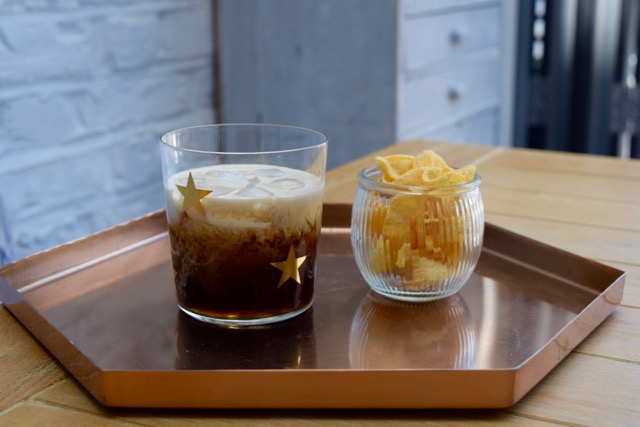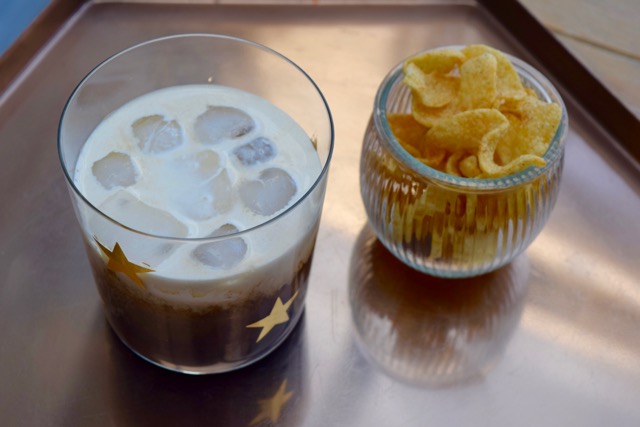 We have a hugely busy weekend ahead of us, so this Dark Moon is just the lift I am going to need. Caffeine laced with booze sounds like just the ticket.
Have a lovely weekend yourselves.
Lucy x
Dark Moon Recipe
Makes 1
Cold Brew Coffee
40g ground coffee
350ml water
Dark Moon
25ml coffee liqueur, such as Tia Maria
25ml Spiced Rum
50ml cold brew coffee
50ml Coke
25ml cream, I used double cream
Ice
Make the cold brew coffee a day in advance. Take a jar or container with a lid and measure in the ground coffee. Pour on the water, stir well then put the lid on and leave on the counter for 12 hours. Filter this through a coffee paper or filter, letting the coffee drip into a jug or jar. Keep in the fridge and use as needed. For a cup of cold brew coffee, dilute 1:1 with water then top up with milk and sugar, as needed, or serve black, with ice.
For the Dark Moon cocktail, take your large tumbler and add a good handful of ice. Pour on the coffee liqueur, spiced rum and cold brew coffee. Top up with the Coke then stir.
Pour on the double cream then serve. Stir before enjoying every drop of this cocktail.
SaveSave
SaveSave
SaveSave
SaveSave