Spiced Bourbon Shandy Recipe
This week's Friday Cocktail comes to the party care of Crockpot and their Crocktober Facebook campaign. Crockpot like entertaining nearly as much as I do and throughout October are offering their expertise on hosting themed parties. These Crockpot Weekenders include wonderful recipes, theming ideas and drinks to use to wow your friends and family. I have included today's super tasty Spiced Bourbon Shandy recipe as part of Crockpot's Sports Weekender themed event, and it's a complete winner *if you'll pardon the pun*.
This Shandy is unlike any other you will have tasted before. It contains the fruitiness of orange and mango juice, the hit of Bourbon and a whiff of spice from the Jalapeno syrup. All topped off with a beer of your choice, this is the perfect drink if you are entertaining a crowd this weekend, or just treat yourself to this refreshing, spicy cocktail at any given opportunity. This would work brilliantly with a brunch menu, why not serve it alongside my Chilli Spiced Eggs.
The jalapeno syrup makes enough for plenty more Spiced Bourbon Shandies, store it in the fridge for extended refreshment.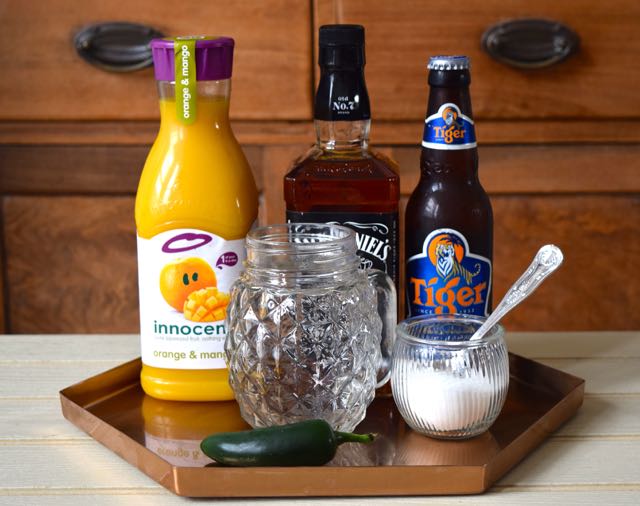 Here's the line up for this delicious, spicy drink. Nothing too alarming, if you can't get orange juice with mango, why not try blood orange juice or clementine juice.
Make a start on this brilliant beer based drink, by making the jalapeno syrup. Take a small saucepan and measure in the sugar, water and sliced jalapeno pepper. I kept the seeds in for additional heat, but leave them out if you have the spice tolerance of my husband *weak*.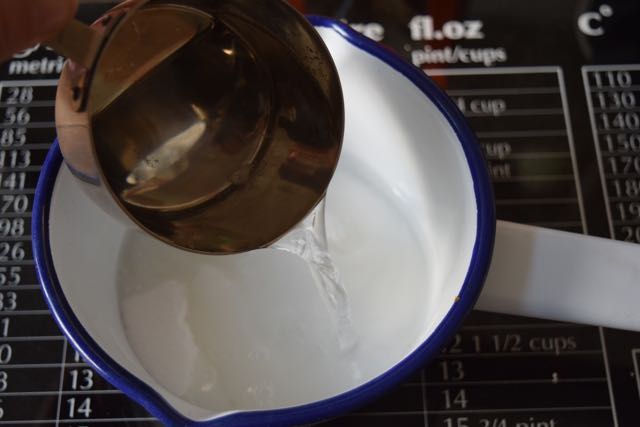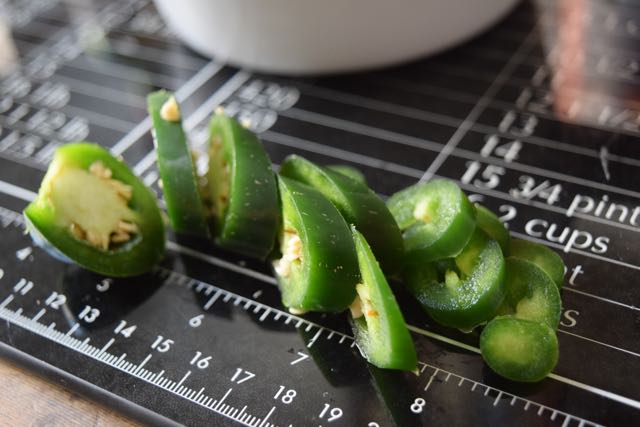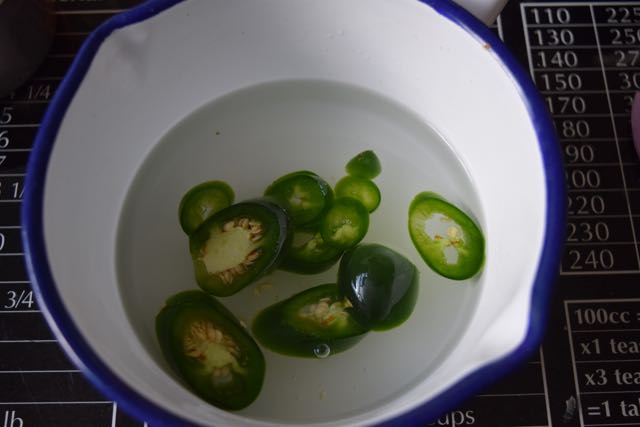 Bring this intriguing mix to the boil and simmer until the sugar has dissolved. Leave to cool before decanting into a bottle or jug and keep refrigerated until needed.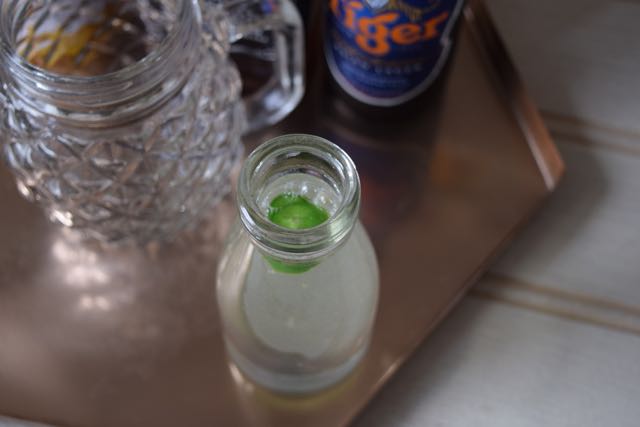 When you are ready to make your Bourbon Spiced Shandy, take a nice big glass and add a handful of ice. Pour in the juice of your choice, followed by the Bourbon.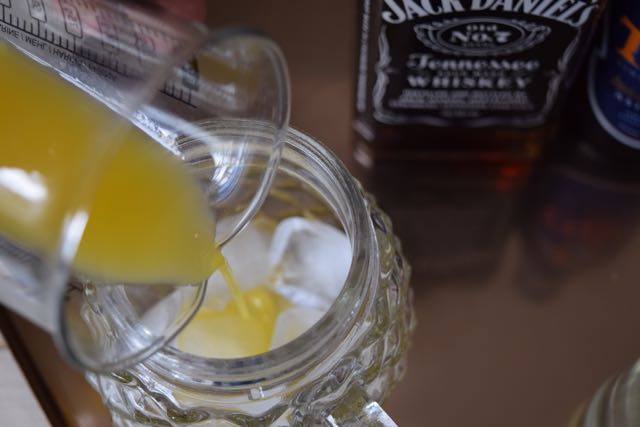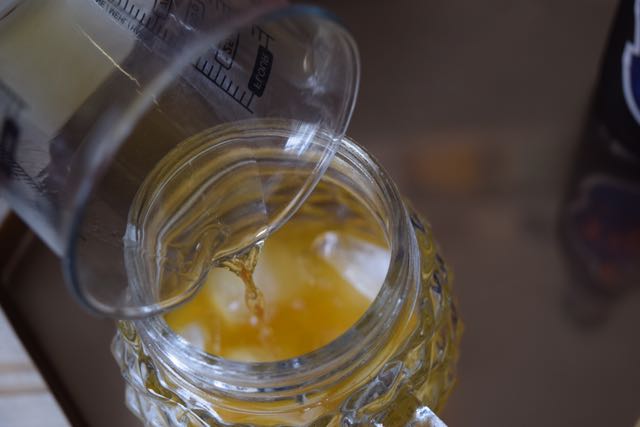 Next, pour in the two tablespoons of your amazingly spiced jalapeño syrup, then stir.
Carefully top up this tasty creation with the beer or lager of your choice. Pour carefully, you don't want a create a mountain of froth.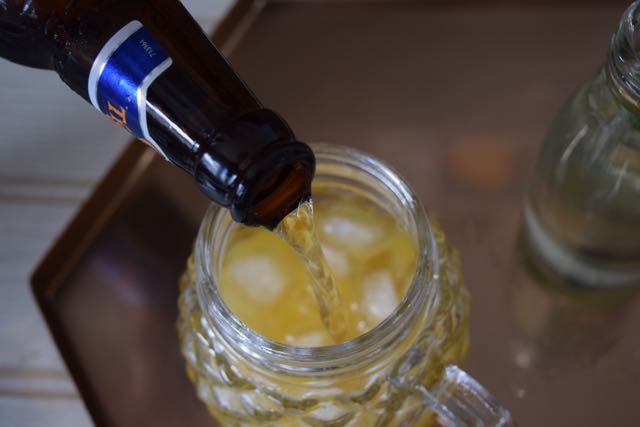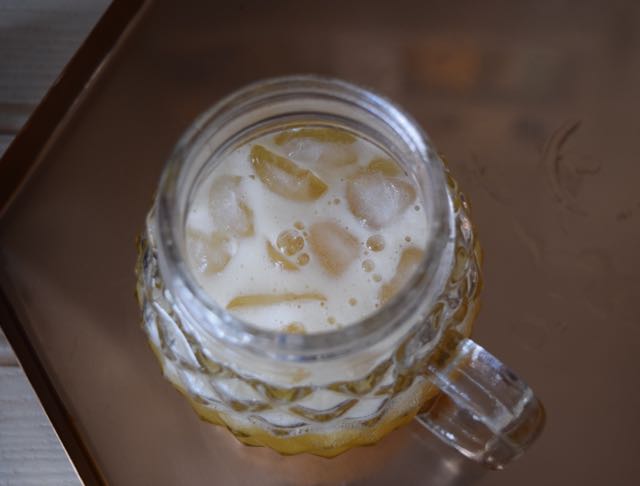 Give this another careful stir then garnish with a slice of lime for added refreshment and some fresh jalapeno slices for another little kick.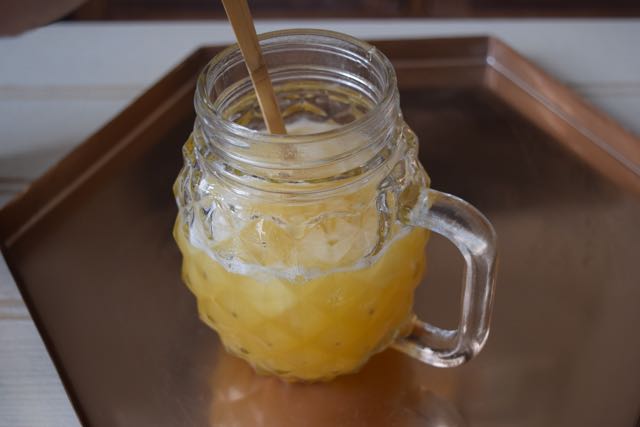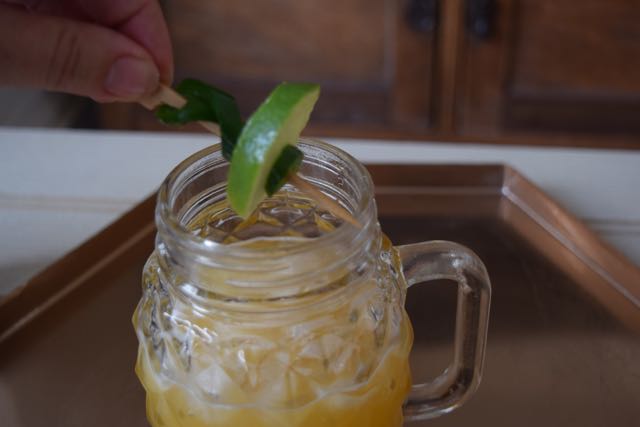 Sip or glug at your leisure, this is definitely a keeper.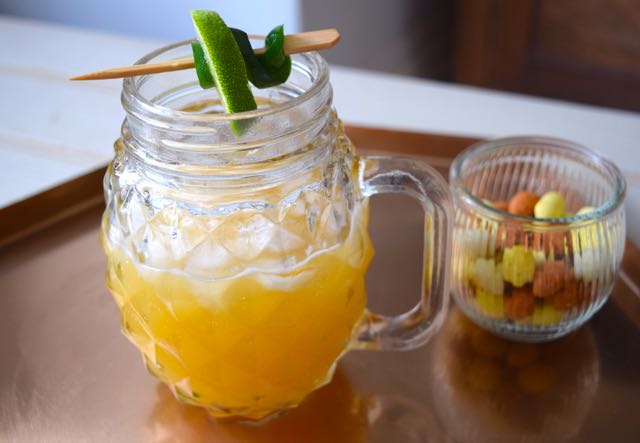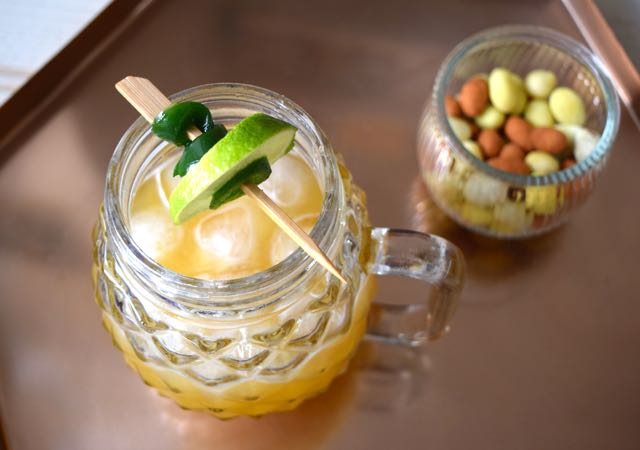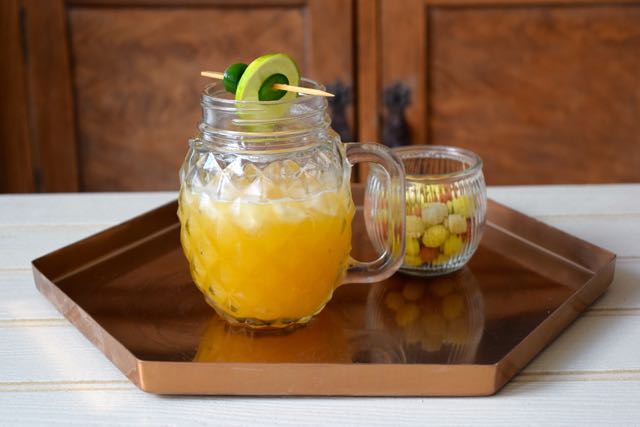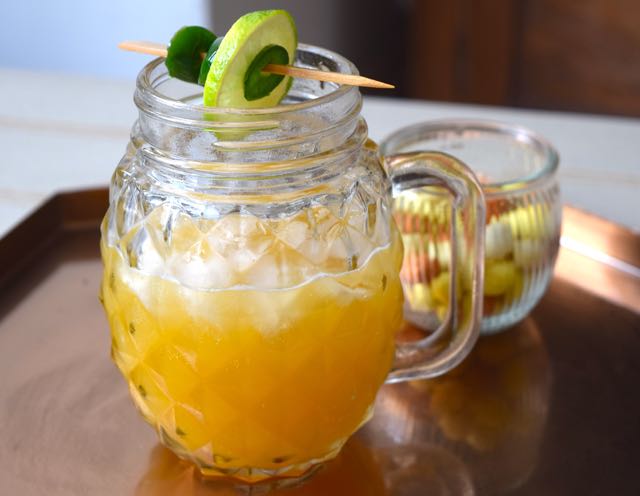 I had great fun this week creating the Spiced Bourbon Shandy in conjunction with Crocktober. It's never a chore having an excuse to mix and sample drinks, so thank you to Crockpot for the encouragement.
Keep an eye on their Facebook page for more entertaining inspiration throughout October.
Lucy x
This post is written in conjunction with Crockpot, however, all thoughts and ramblings are, as always, my own.
Spiced Bourbon Shandy Recipe
Makes 1, with additional syrup for more Shandies
You will need an amusing beer style glass
50ml Orange and Mango juice, or another juice of your choice
40ml Bourbon
2 tablespoons Jalapeno syrup – see recipe below
150ml beer or lager, I used Tiger Beer
Ice, lime and jalapenos to garnish
Jalapeno Syrup
250ml water
200g caster sugar
1 large or 2 small jalapeno peppers, chopped, keep the seeds in if you like extra heat
Make a start with your Jalapeno syrup. In a small saucepan add the sugar, water and sliced jalapeno. Bring to the boil and simmer gently for a moment or two until the sugar dissolves. Leave to cool then store in the fridge until needed.
When you are ready to make your cocktail take a large glass and add a handful of ice. Pour in the orange and mango juice and bourbon. Spoon in the cooled jalapeno syrup then stir, carefully pour in the beer, without it frothing up, then garnish with a slice of fresh lime and additional jalapeno slices.
The jalapeño syrup will keep in the fridge for a couple of weeks at least.