Red Lotus Cocktail Recipe
This weekend marks the start of the Chinese Year of the Rooster. What with Burns Night too, it's been quite a week of celebrating in one way or another. Or is it just that I can manage to find any excuse for a drink? Some examples being it's a Tuesday, it's the goldfish's birthday or I've managed to switch on the new underfloor heating, to name a few. Well God love the Chinese for celebrating their new year when we are all feeling miserable, cold and so bored of winter. Without them what reason would we have for drinking a delicious Red Lotus cocktail this Friday?
This is definitely a drink for those with a love of lychees. Myself being one of those people.  I love them, I love a Lychee Martini and I choose them as a dessert in a Chinese restaurant. Their sweet, perfumed taste is fresh and potent and works so well here with a nip of vodka and a good splash of fresh cranberry juice. I used some Monin Lychee Liqueur for mine, but there are several brands available.
The Chinese hold red items in high esteem and this colour symbolises prosperity. Lets hope this Red Lotus cocktail is going to bring health, wealth and happiness to everyone I know this new year.
What a pretty line up for this Red Lotus Cocktail. The Lychee liqueur is a pretty, subtle pink colour and has a soft fragrant flavour.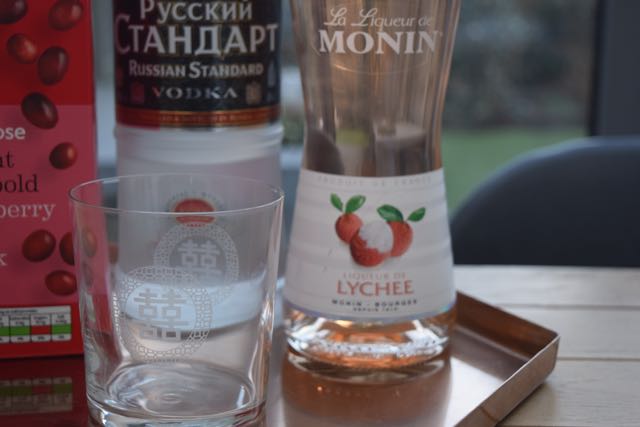 Start this celebratory drink by adding a big handful of ice to your chosen tumbler.
Follow in with the vodka and pretty lychee liqueur.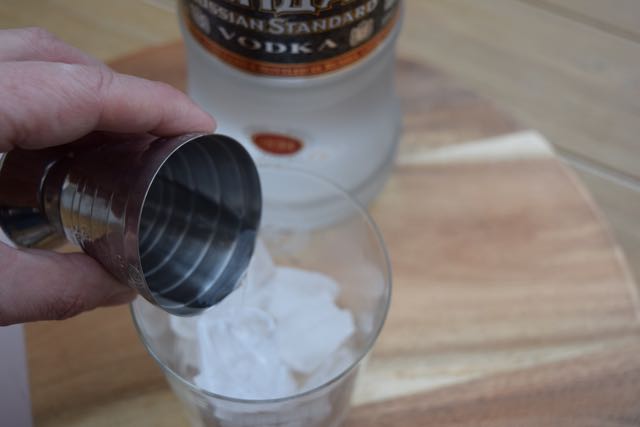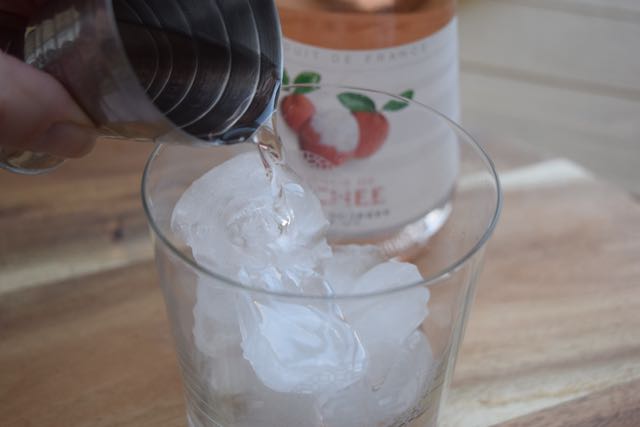 End this with a final flourish of cranberry juice. I added more than the recipe called for as the cocktail was a bit on the lively side.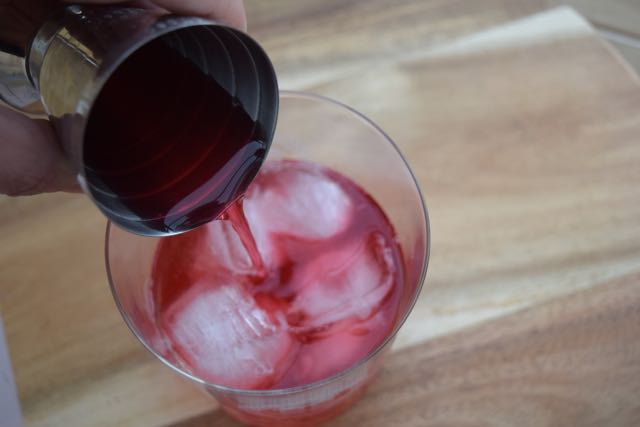 Stir this festive drink then serve with a straw, a red one for extra good luck.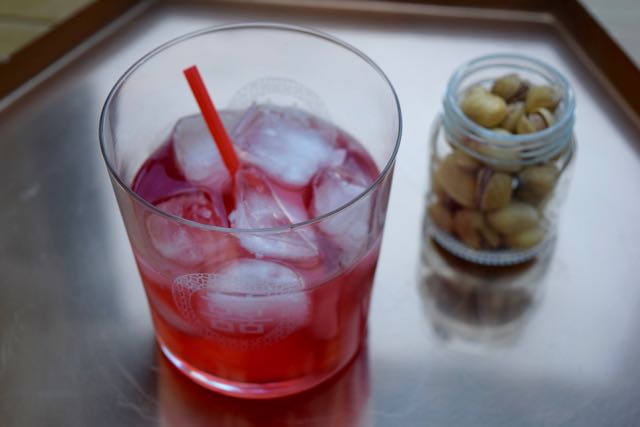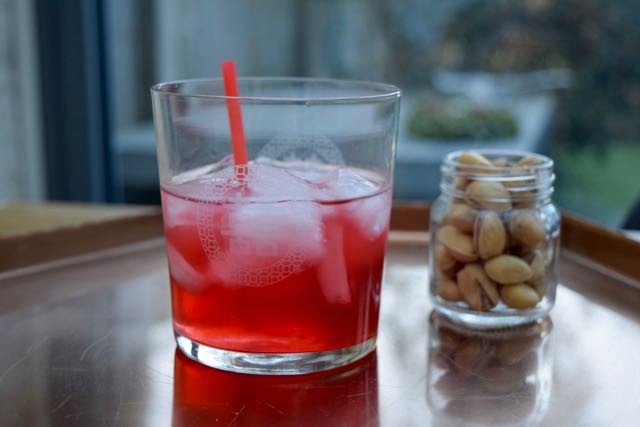 Welcome to the Year of the Rooster. Clyde is a Rooster, so I shall be making him a Red Lotus cocktail this weekend. Sadly he doesn't like lychee so I will just have to drink it on his behalf. I am such a trooper.
Have a lovely weekend.
Lucy x
Red Lotus Cocktail Recipe
Makes 1
You will need a tumbler
Ice
25ml Vodka
25ml Lychee liqueur
75ml to 100ml cranberry juice
Take a good sized tumbler and add a handful of ice. Pour in the vodka, lychee liqueur and cranberry juice. Stir then sip this fragrant treat through a straw.