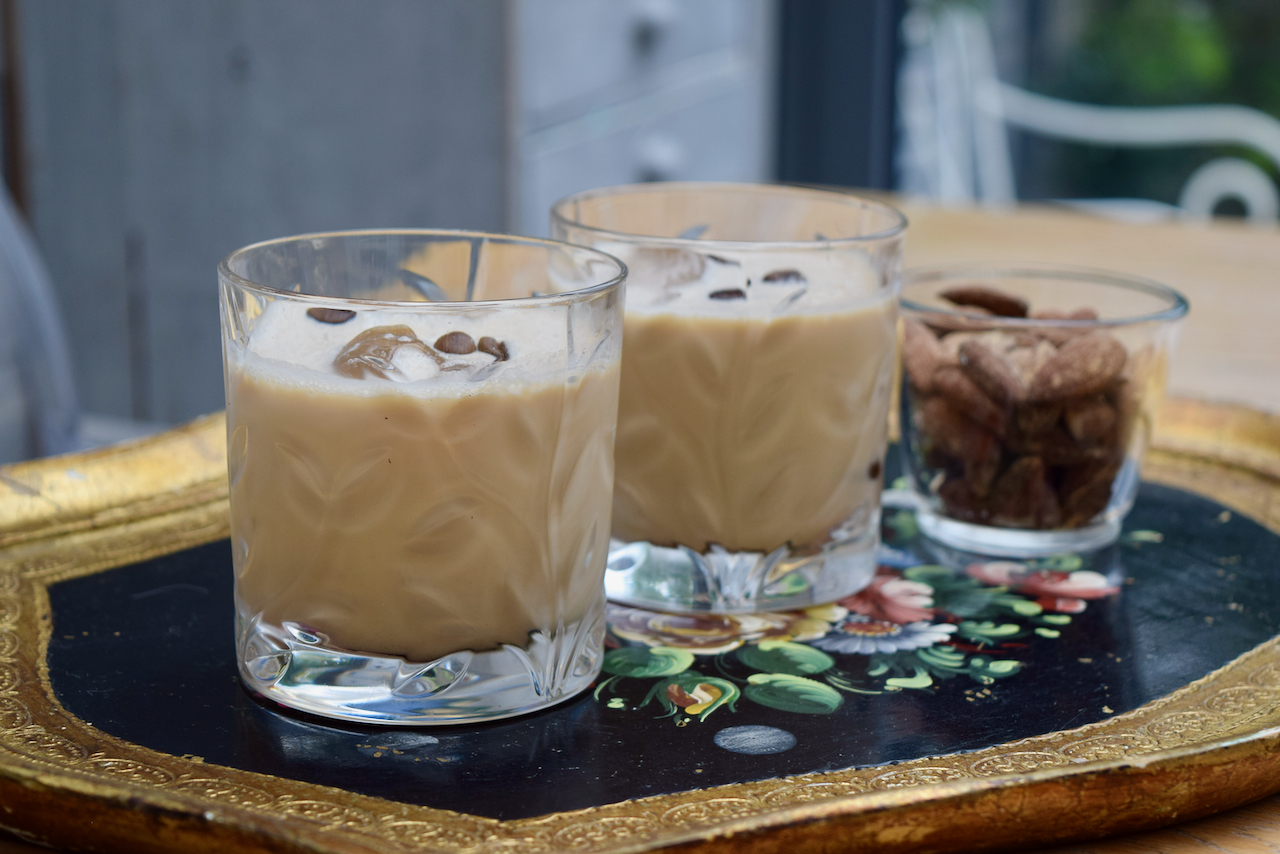 Sambuca Iced Coffee recipe
I love a sambuca. It's our night out, or in more recent times, night in, shot of choice. A lovely friend of ours, when she hosts a party, won't let you in without having a little shot of sambuca and I love her for it. On spotting this Sambuca Iced Coffee recipe, I knew I had better give it a try, for everyones sake, but most of all for mine.
I went through a phase last year of making regular batches of cold brew coffee for iced coffee; you remember last year with the banana bread and sourdough? Well I was making iced coffee. The genius idea of adding sambuca, coffee liqueur and cream to your coffee comes courtesy of Taste, and I for one, love them for it. This cocktail is creamy, of course, perky from the coffee and the sambuca adds an aniseed sweetness which is delicious and unexpected. Luckily for all involved this recipe makes two, because there was no way I was sharing my glass with anyone.
An iced coffee screams summer for me, unlike this horrible bloody weather we've been having. You could always serve it hot if the temperature drops even further? Literally nothing can spoil this perky little number.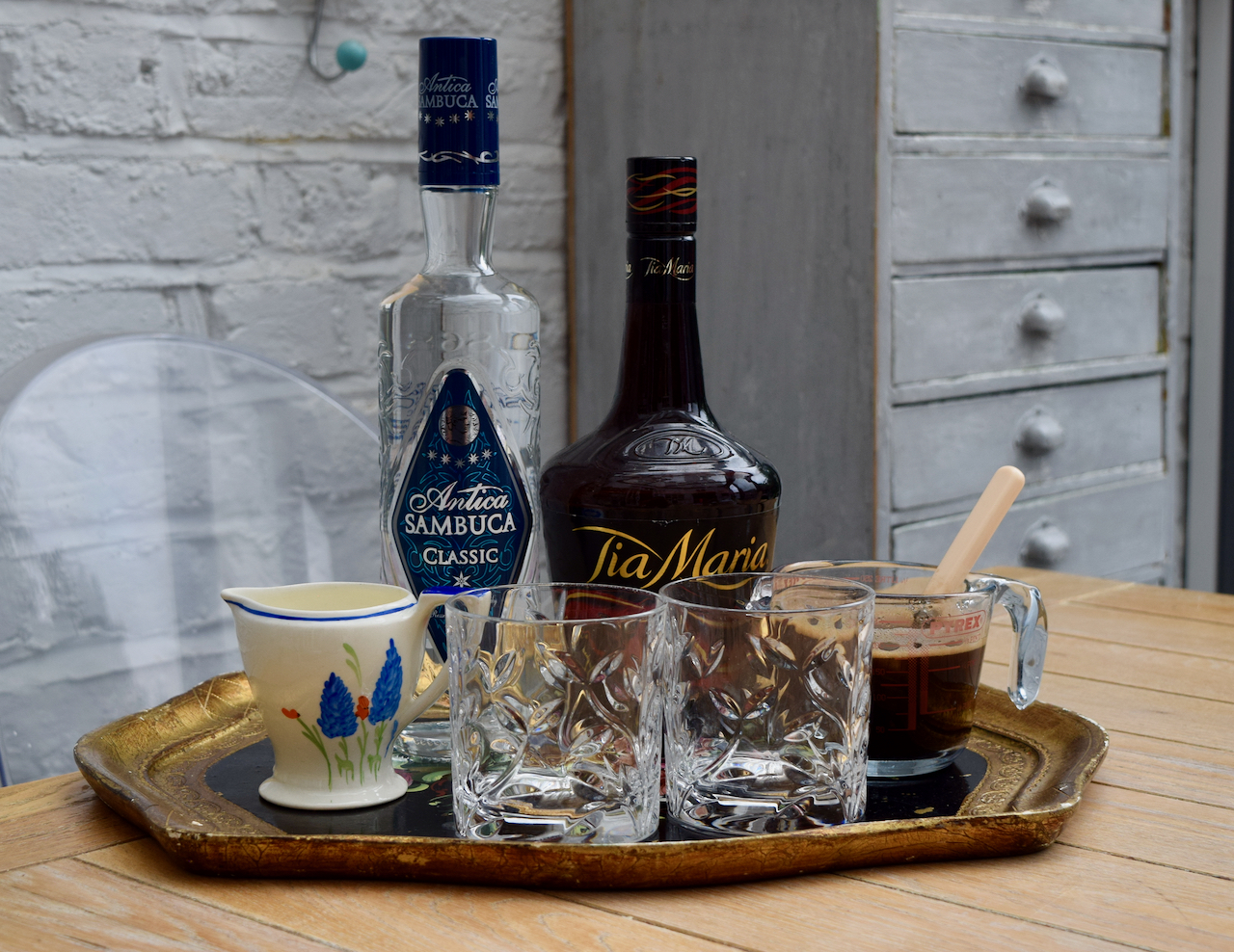 I love coffee liqueur, its sweet coffee flavour takes me right back to the 80's and a Black Russian. Mixing it with creamy iced coffee along with sambuca is so good, you could serve this as a brilliant after dinner cocktail instead of a dull, old cup of coffee.
Make a start by making your coffee, either in the cold brew way, or just make a few shots of espresso and pop in the fridge to chill. Next, add some ice to your cocktail shaker.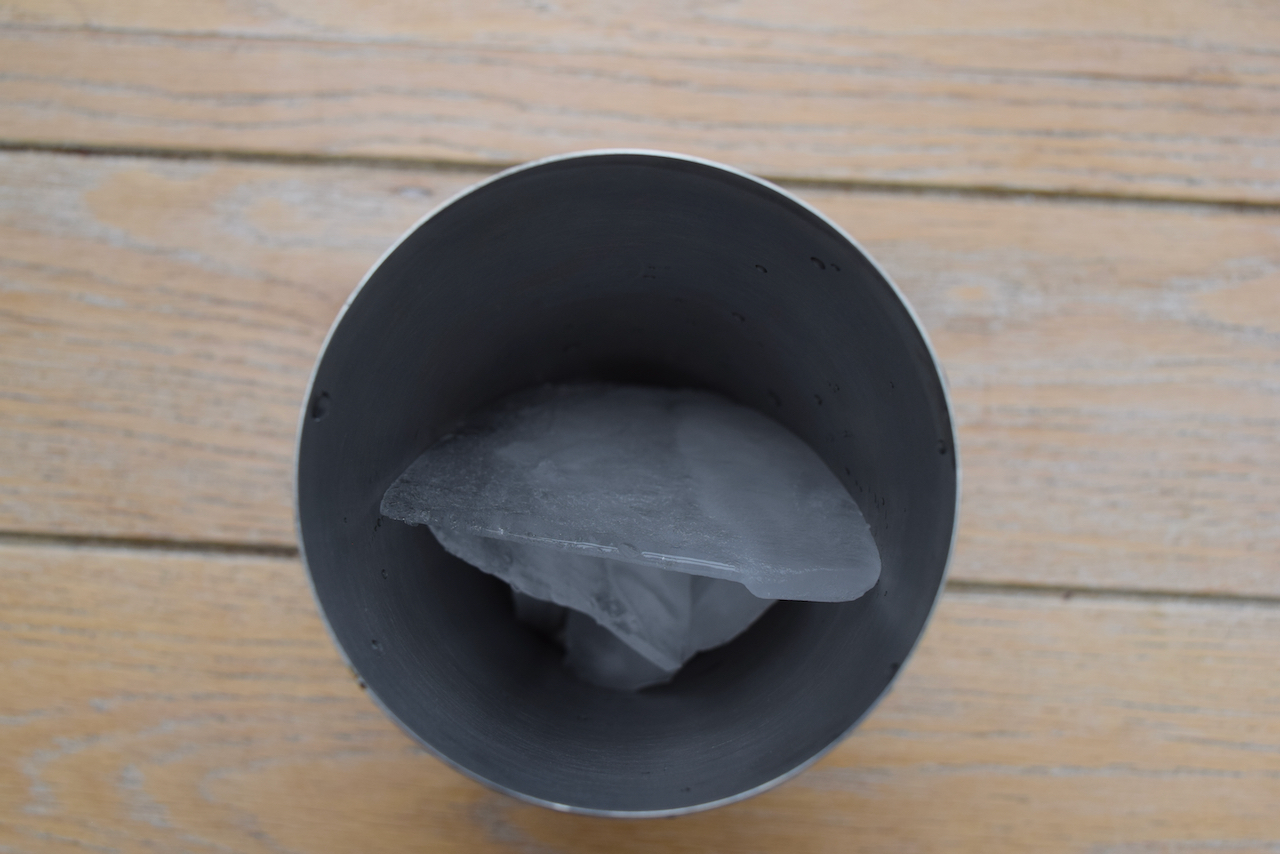 I am still having ice making issues, can you tell by the iceberg style addition to my cocktail shaker?
Now, pour in the sambuca and your coffee liqueur of choice. My drinks cabinet yielded a bottle of old school Tia Maria.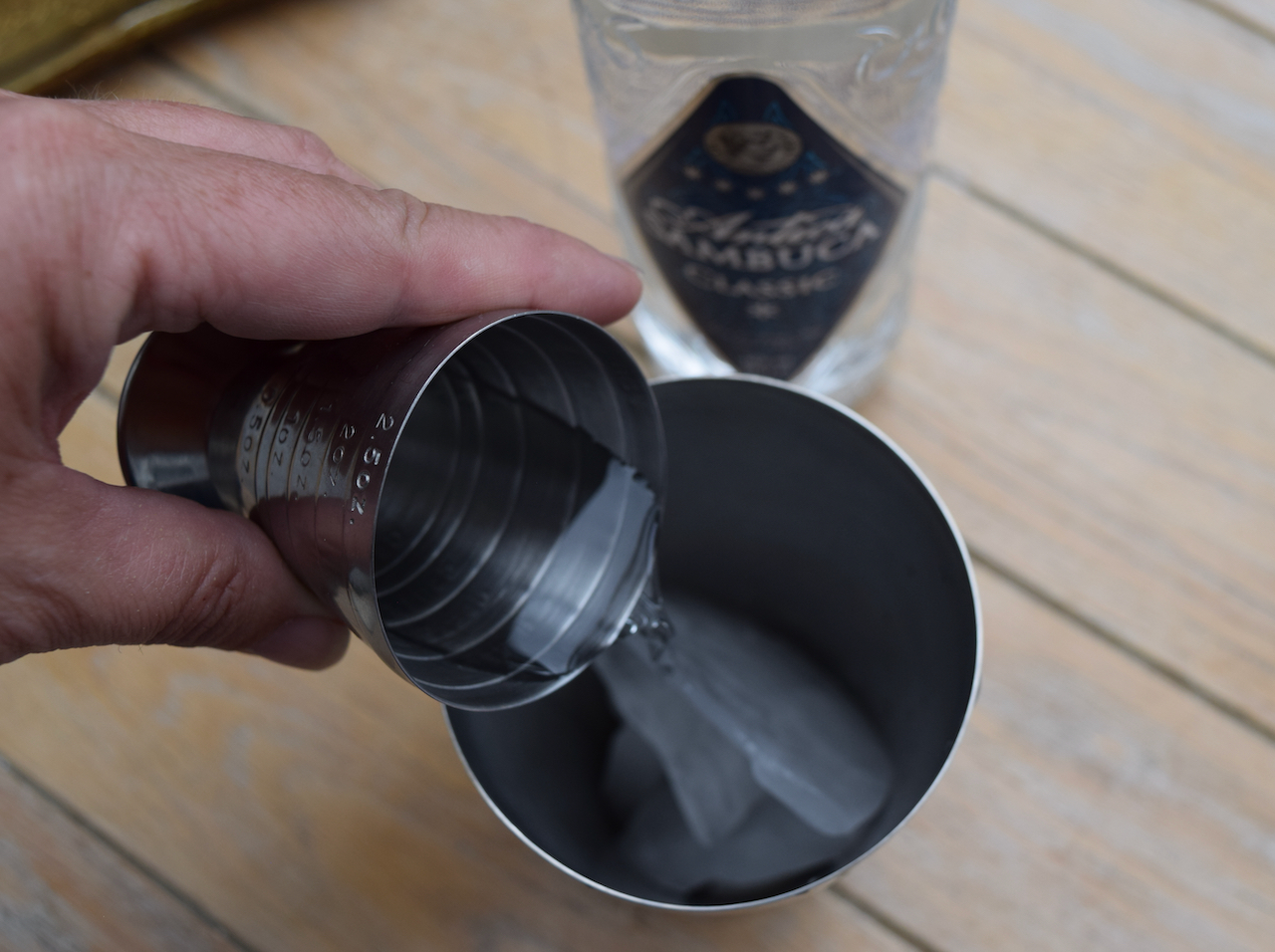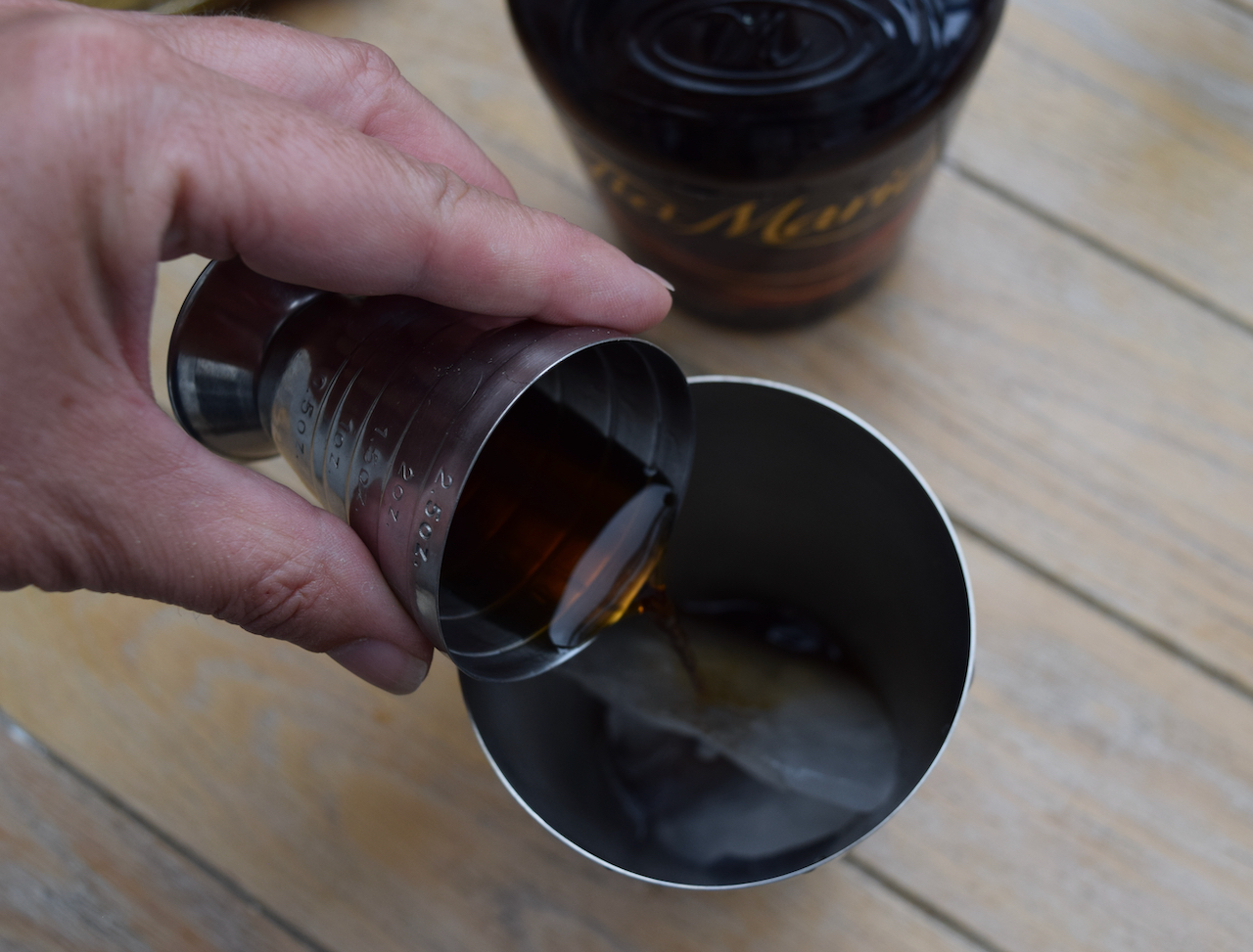 Now pour in your chilled coffee and single cream, then go in and shake the shaker until it's chilled to the touch.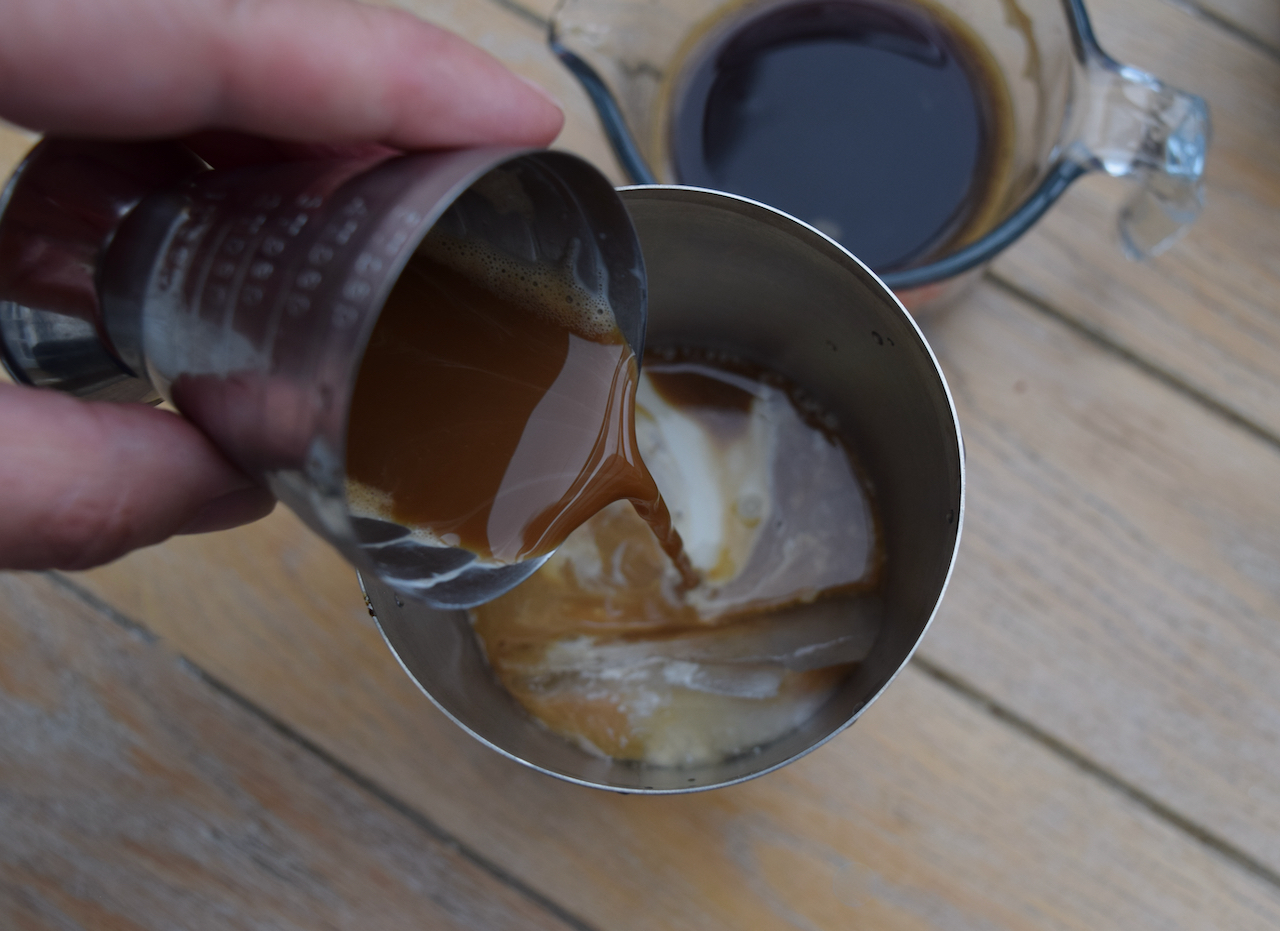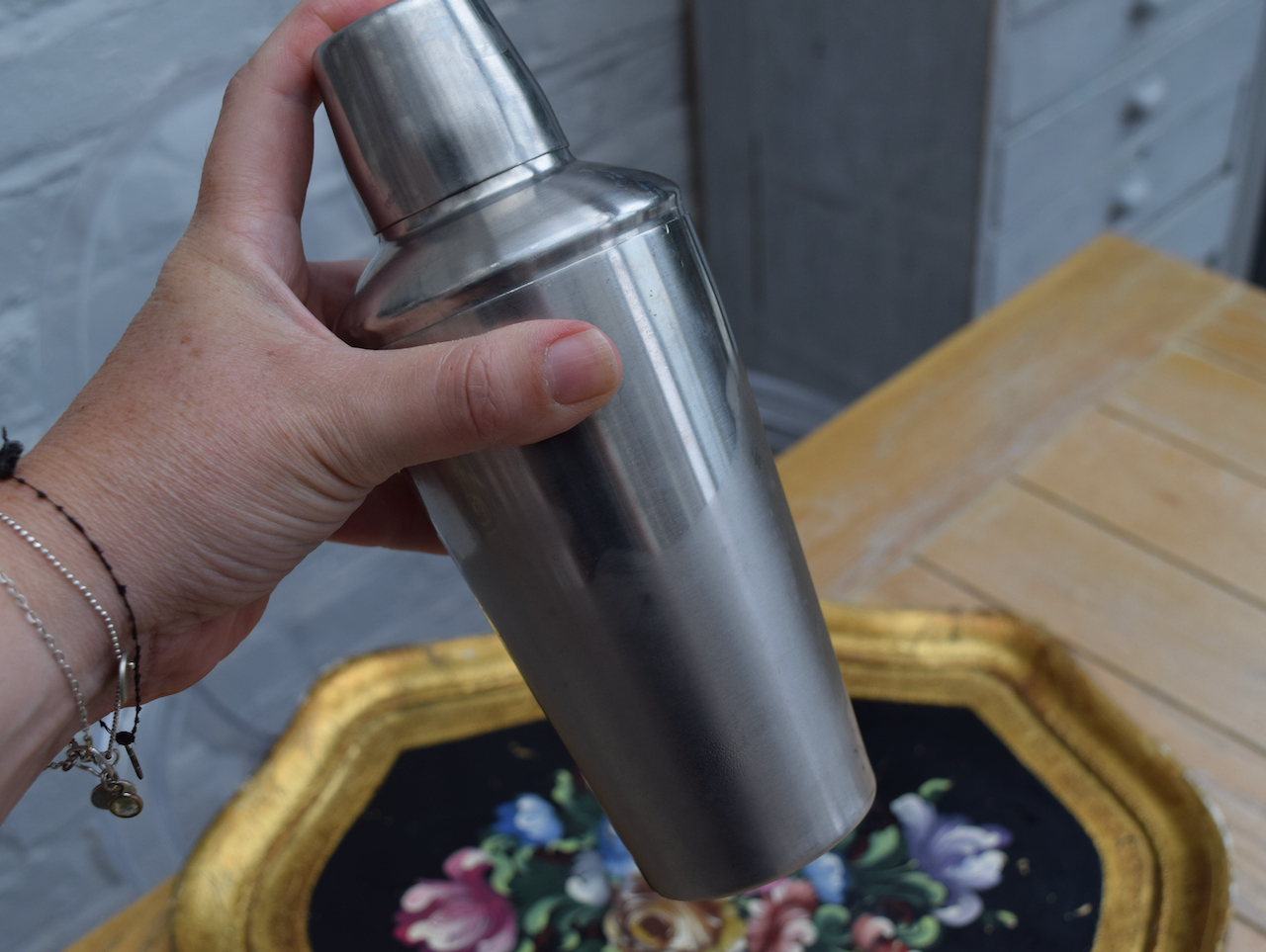 Add some more ice into two tumblers then pour on your Sambuca Iced Coffee.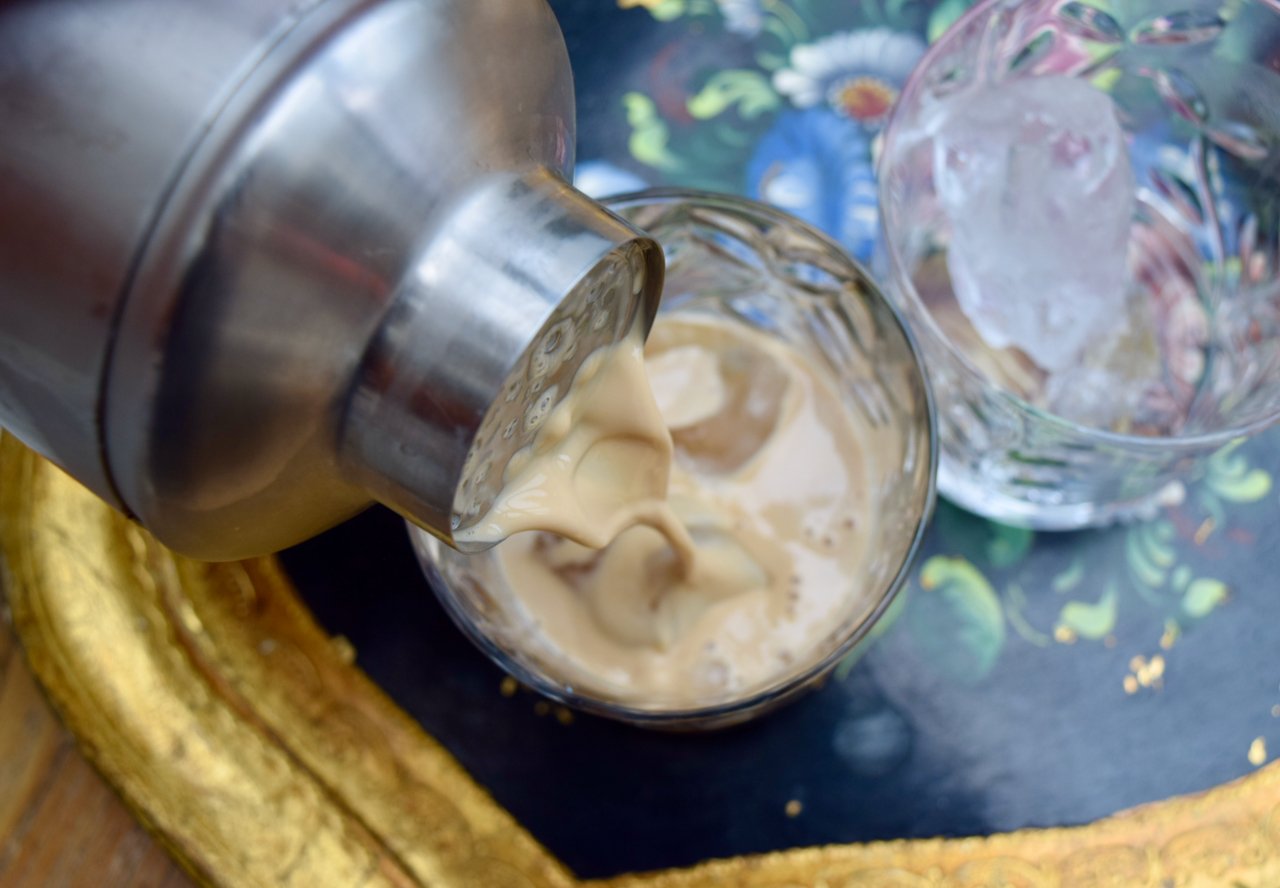 Garnish with three coffee beans, espresso martini style, then sip and love this peppy little number.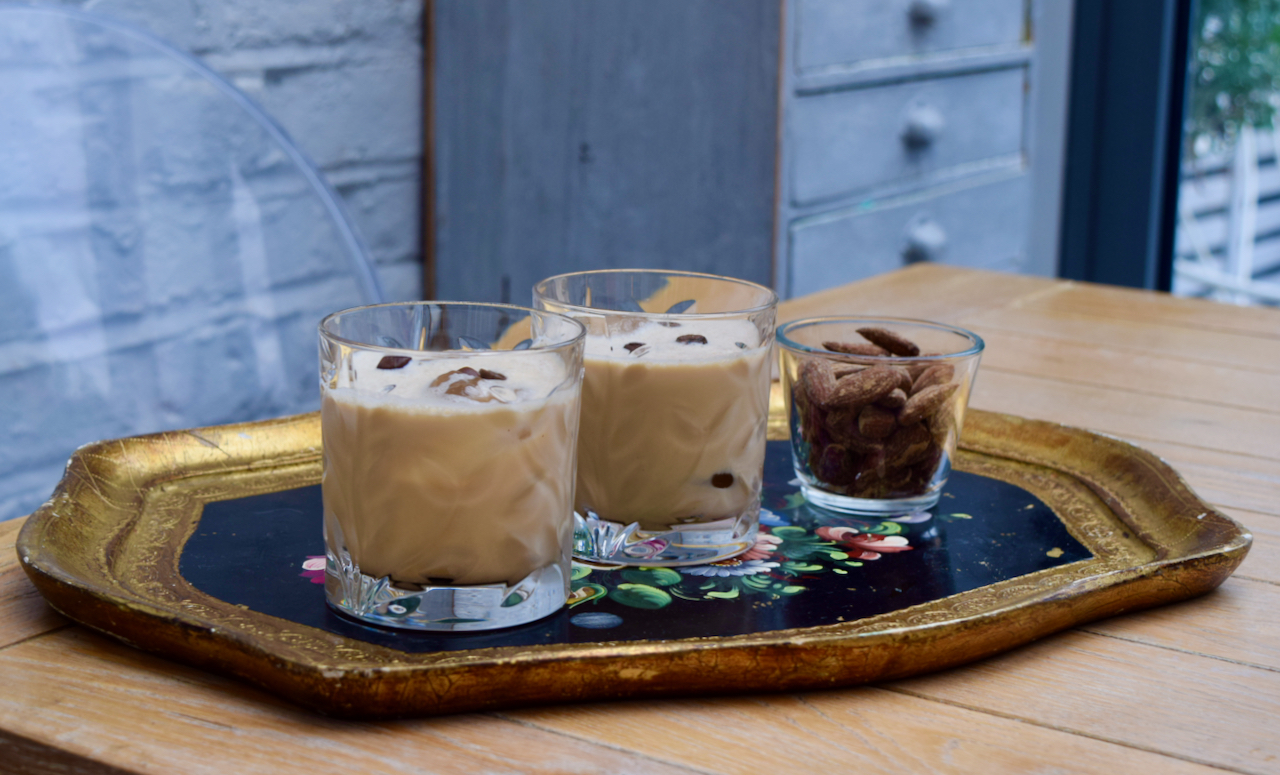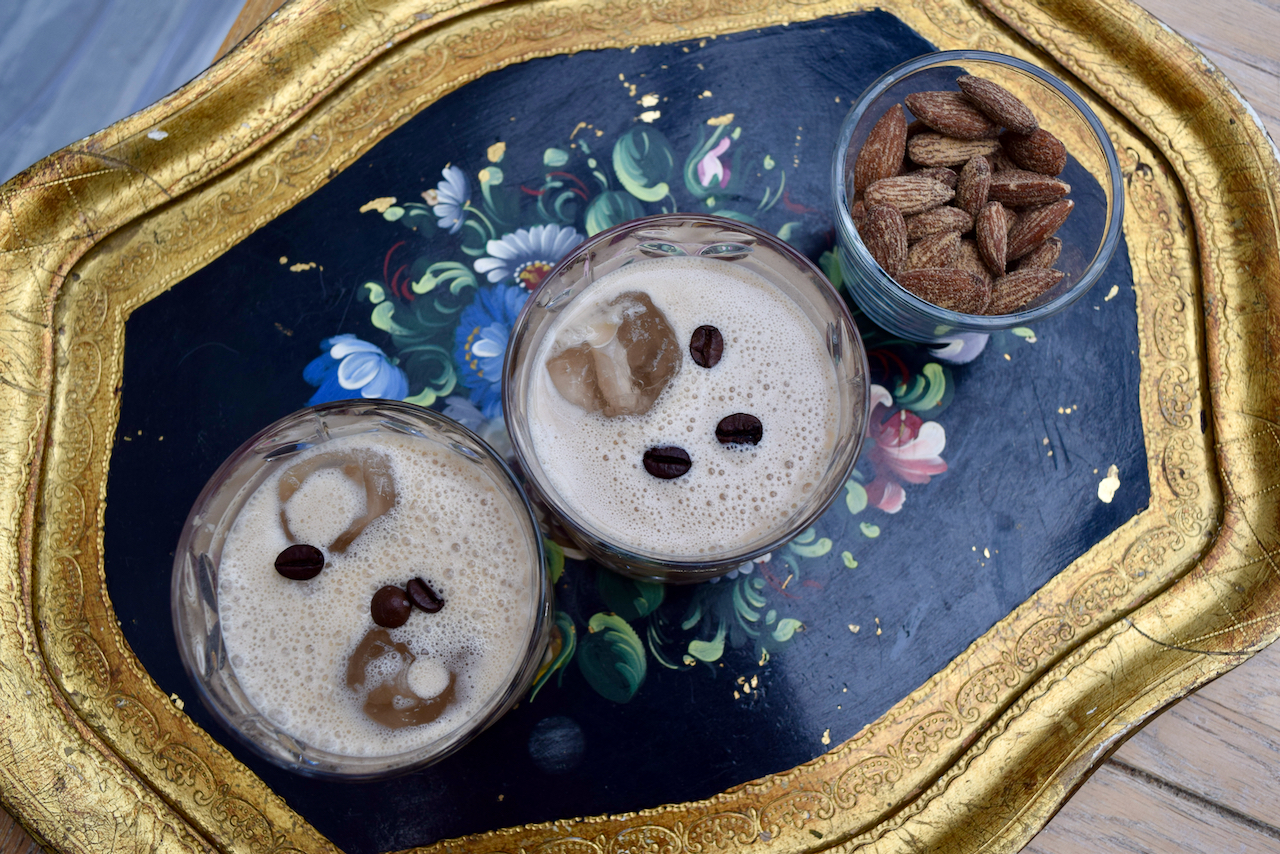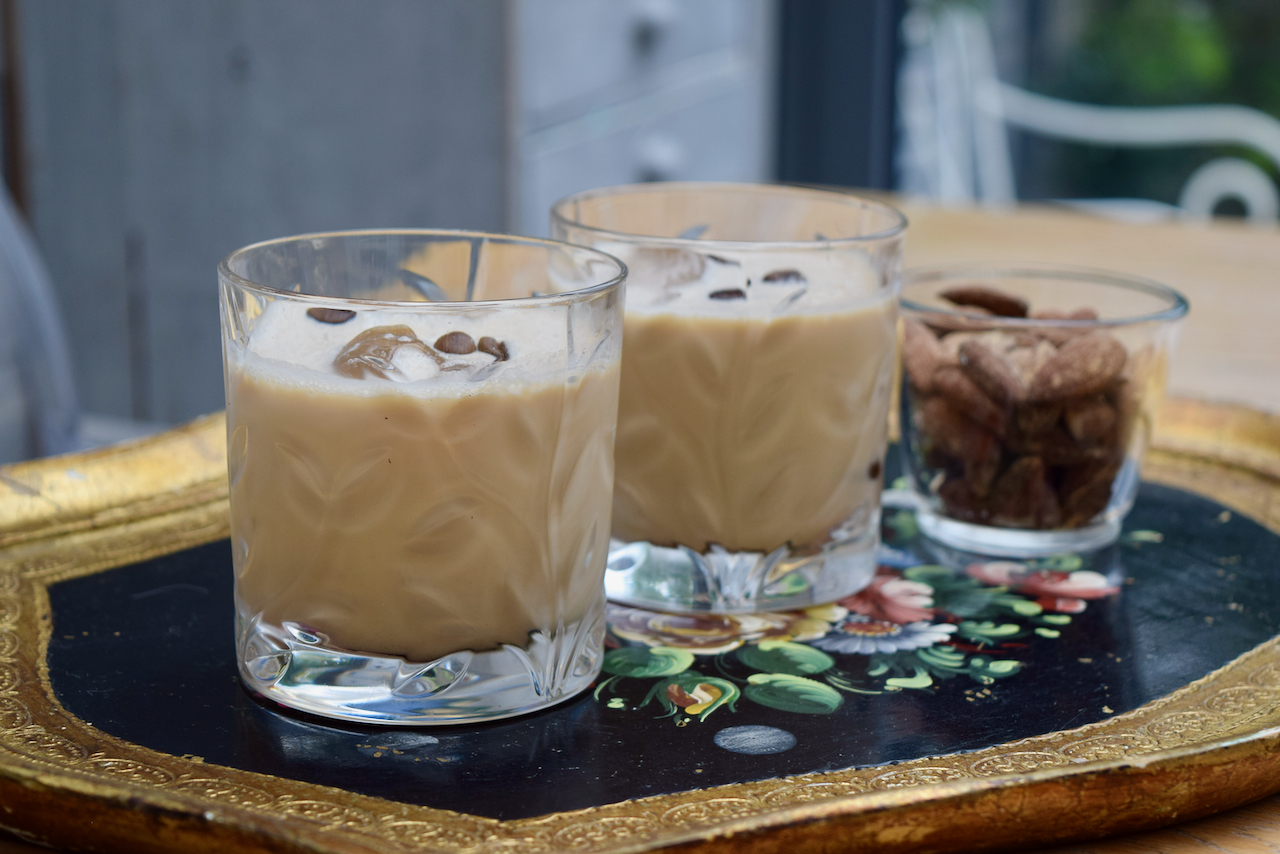 I love Sambuca so much, and clearly so do you, as my own homemade recipe is one of my most popular posts on Lucy Loves. Don't feel you have to over achieve for this cocktail though, it's Friday, pour yourself a coffee and put your feet up.
Lucy x
Sambuca Iced Coffee recipe
Makes 2
You will need a cocktail shaker and two tumblers for this
125ml strong coffee, chilled, cold brew would be good here
125ml single cream
40ml sambuca
40ml coffee liqueur, such as Kahlua or Tia Maria
Ice
Coffee beans to garnish
Fill your cocktail shaker with plenty of ice. Pour in the sambuca, coffee liqueur, cream and coffee.
Shake until the shaker is chilled to the touch then pour over more ice into two tumblers. Garnish with coffee beans then sip and feel properly perky.