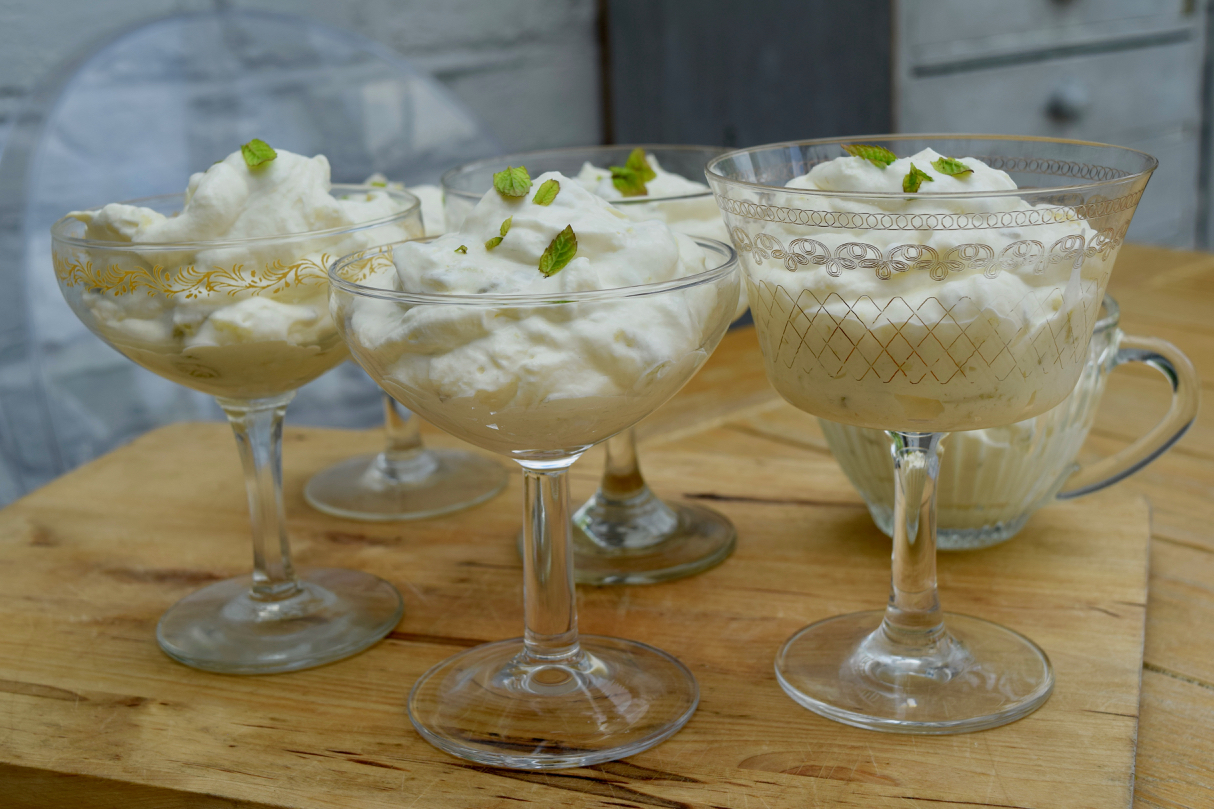 Gooseberry Fool Recipe
Gooseberries for me are a vintage treat, a reminder of puds from the past. A gooseberry crumble and custard is a wonderful memory from my youth even though I would never rate the gooseberry particularly highly on my list of favourite fruits. The gooseberry is of the hairy variety which I usually loathe, but they don't have the tedious over seedy nature of, say, a raspberry. Their season is short, from mid June into early July, so you had better crack on with this Gooseberry Fool asap.
This is a 3 ingredient recipe, so hooray for that. If you don't count the splash of elderflower cordial, which is an optional extra for a touch of floral flavour. I went straight to the top for inspiration for this dish, from Nigel Slater, of course. This is a fresh, not too sweet version of this vintage dessert. It's tart, creamy and light. Just lightly poached pale green gooseberries, with sugar to sweeten, and whipped cream. And that's it. These 3 things make a simple, but fruity pud, perfect for summer entertaining, or just summer scoffing.
I am always looking for easy recipes, and who knew, this one was right under my nose. All I had to do was nip back into the past and remember just how wonderful gooseberries are.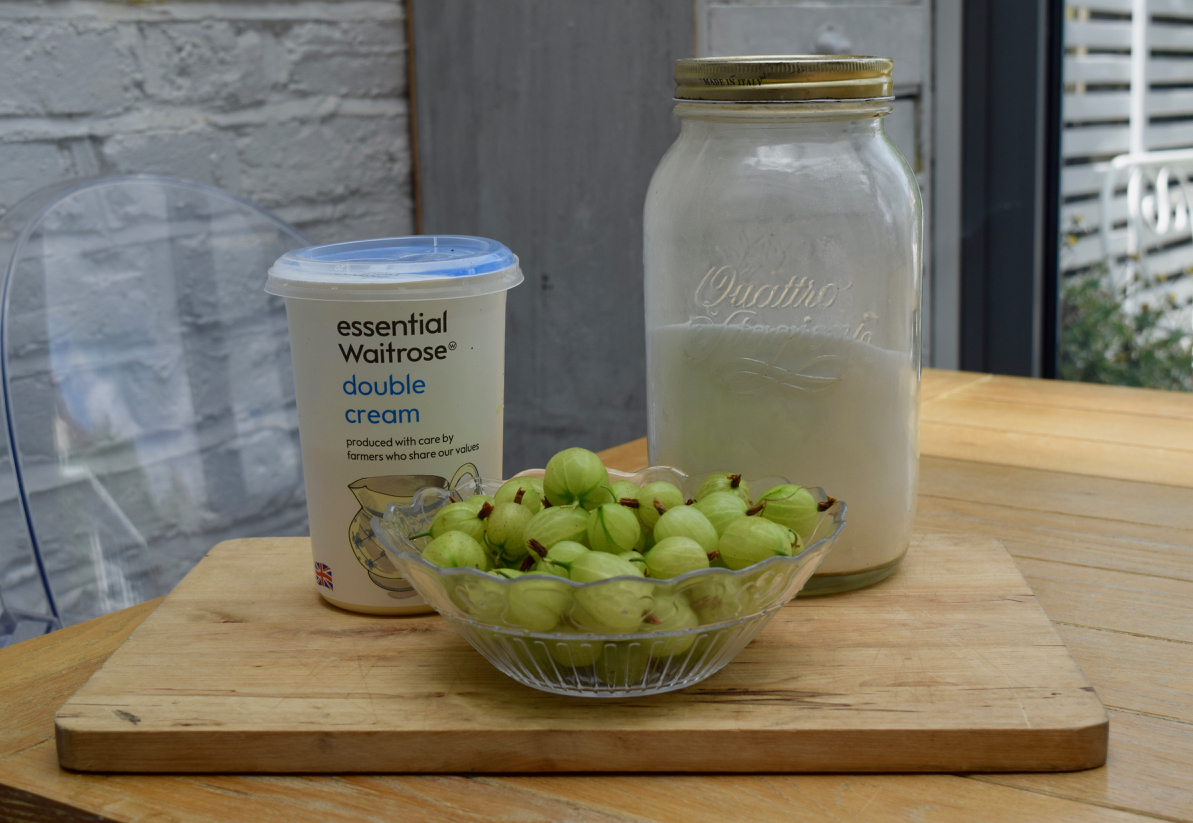 Three simple ingredients. Minus the elderflower cordial that is, which I had to nip to Waitrose for as I didn't have any lurking in my drinks cabinet. Apart from taking the stalks off the gooseberries, this recipe is so kerfuffle free. I was inspired to make this pud having received the gooseberries in my brilliant Oddbox delivery, do look at their website, it's a great scheme for making use of fruit and veg which are not quite up to scratch or surplus to requirements. And they don't pay me to say that, I just think it's a great scheme.
So start with the only tedious bit of this recipe by rinsing and top and tailing your gooseberries. This just means picking any stalky bits from either end as far as I can tell. Pop them into a medium sized saucepan.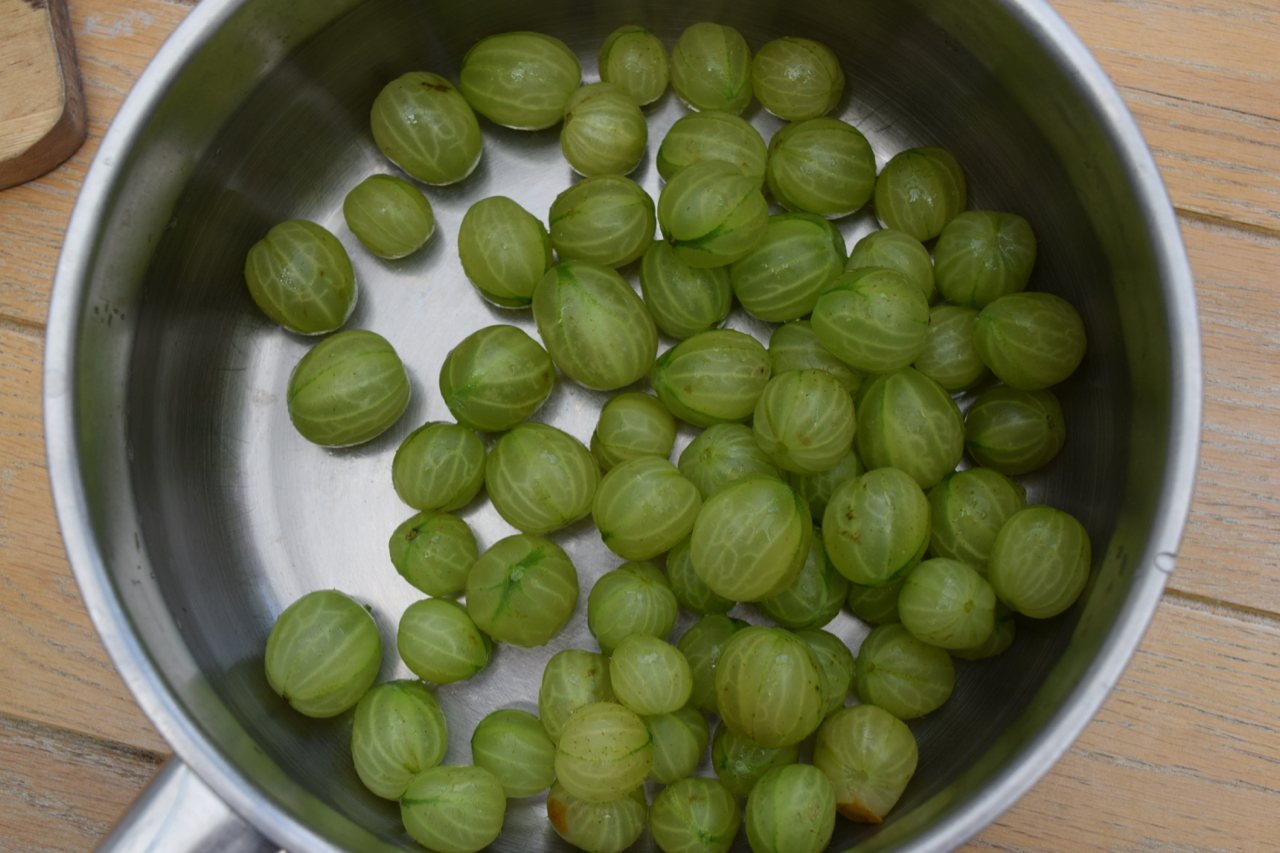 Add 3 to 4 tablespoons of caster sugar, depending on how sweet your gooseberries are and how sweet your tooth is. Then add 2 tablespoons of water. Put on the hob over a low flame and bring up to the simmer.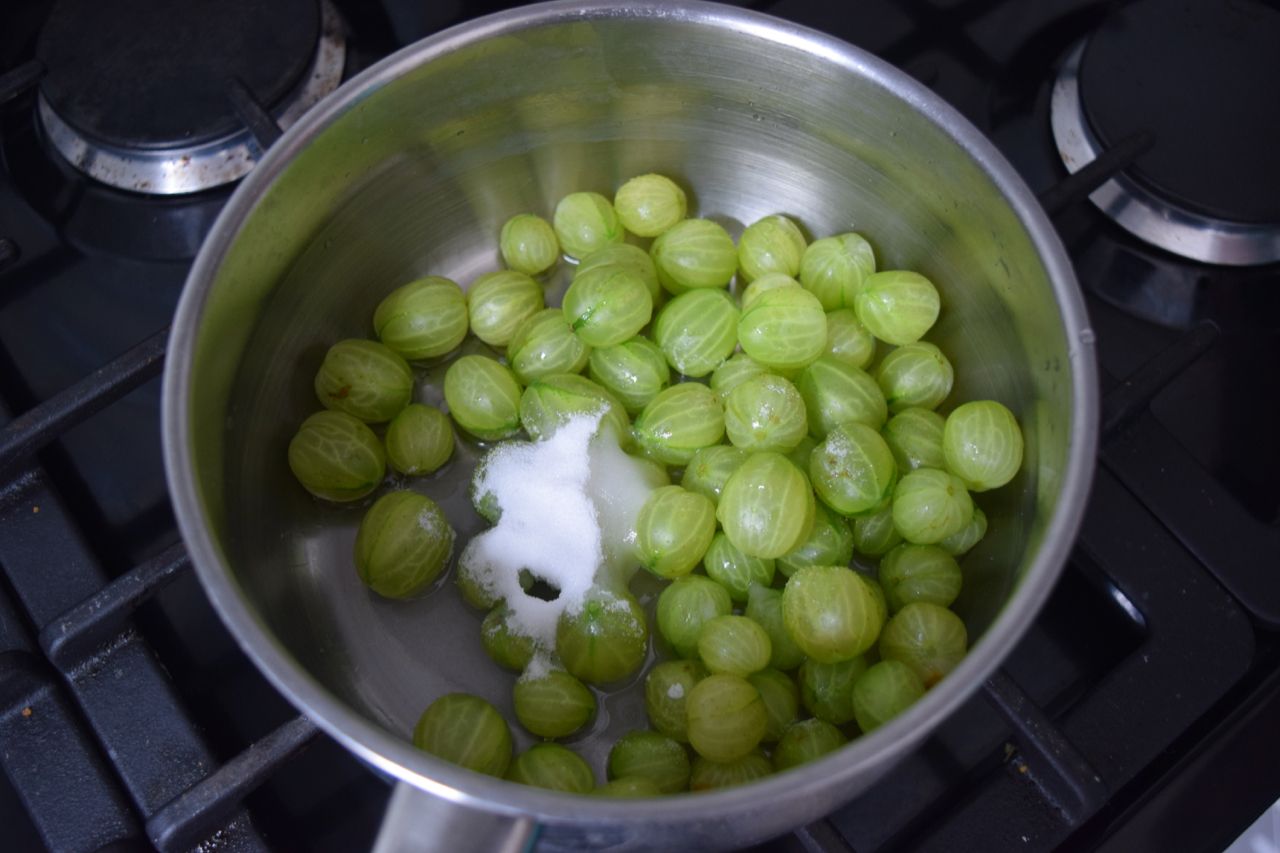 Cook for 10 minutes or until the fruits have burst and softened.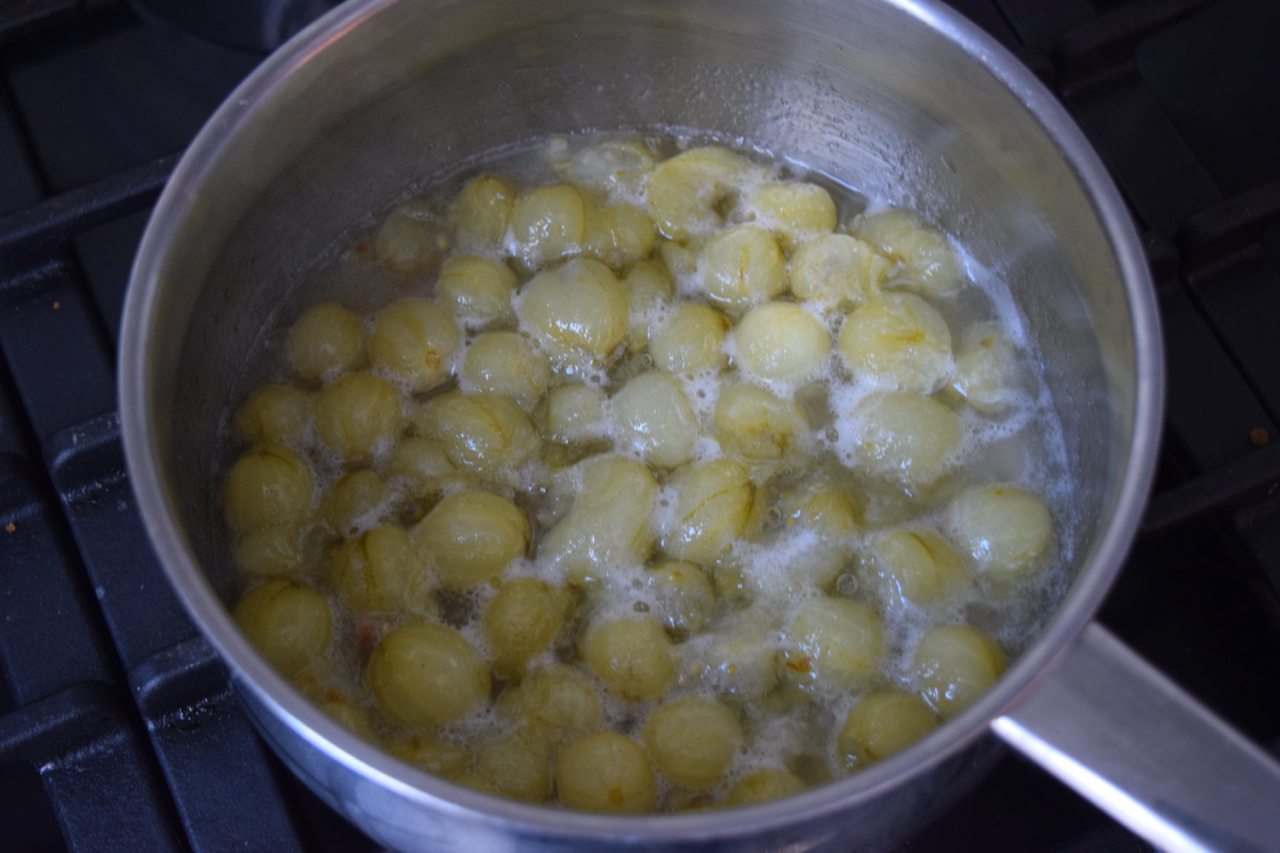 Tip these into a bowl and leave to cool before putting in the fridge to chill completely.
Once they are chilled, mash a little with a fork.
Now for the cream. Whip to soft peaks with a tablespoon or so of elderflower cordial, if you have it, if not don't worry.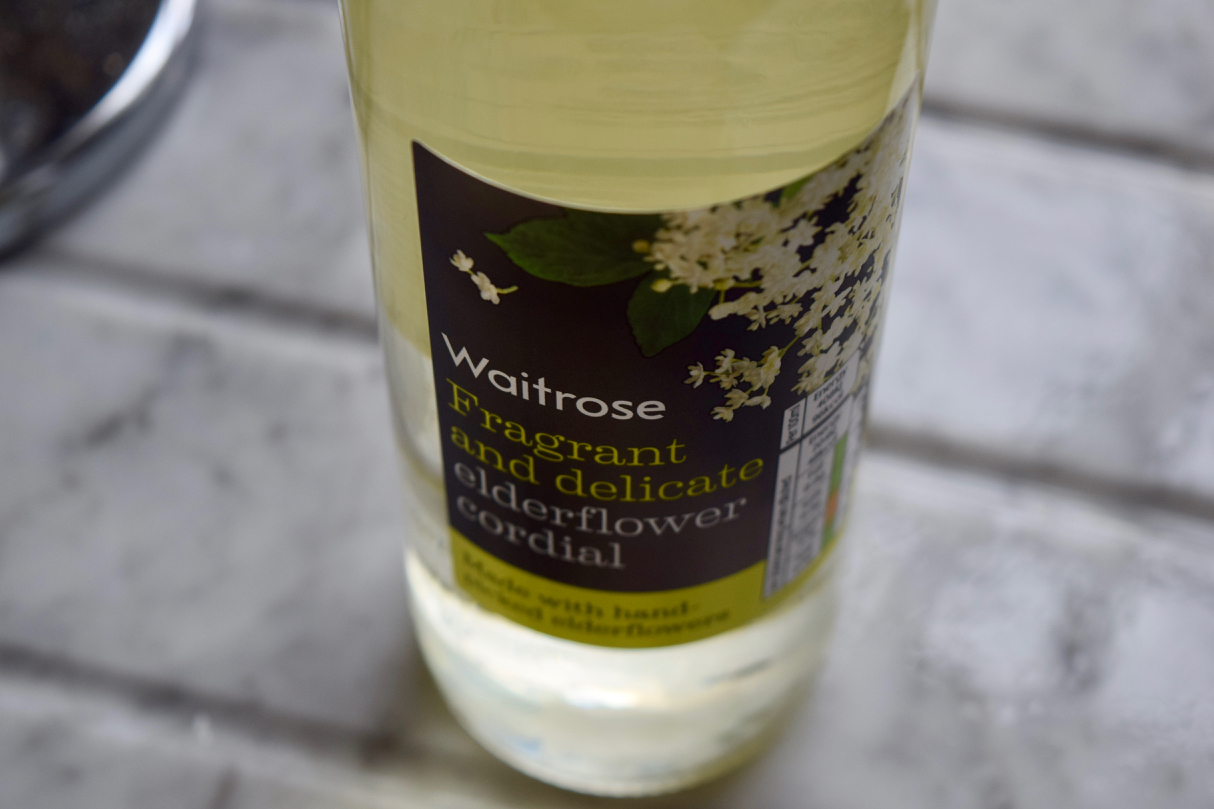 Finally fold your lightly crushed, chilled gooseberries through the cream, leaving a rippled effect, don't over mix here. Make sure the fruit is cold or there's a chance it will curdle the cream.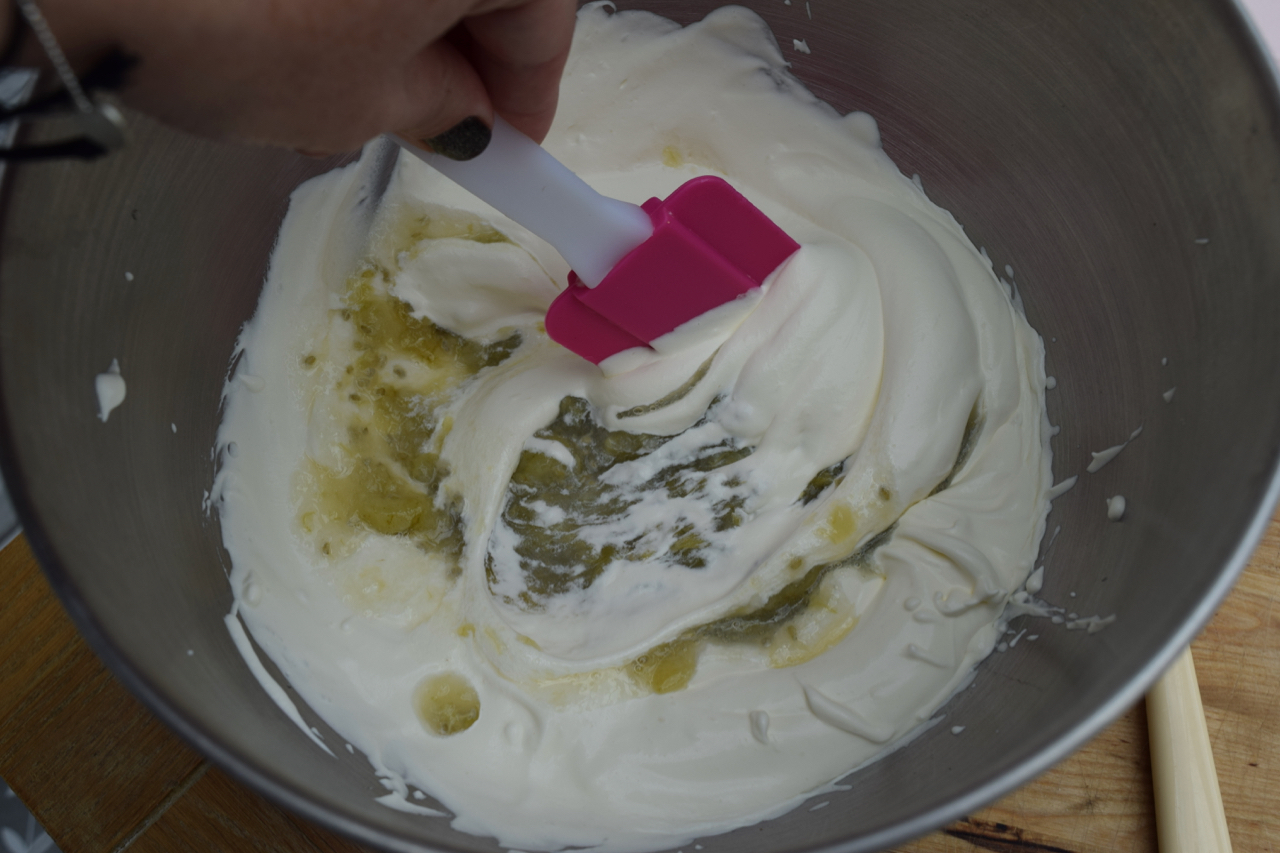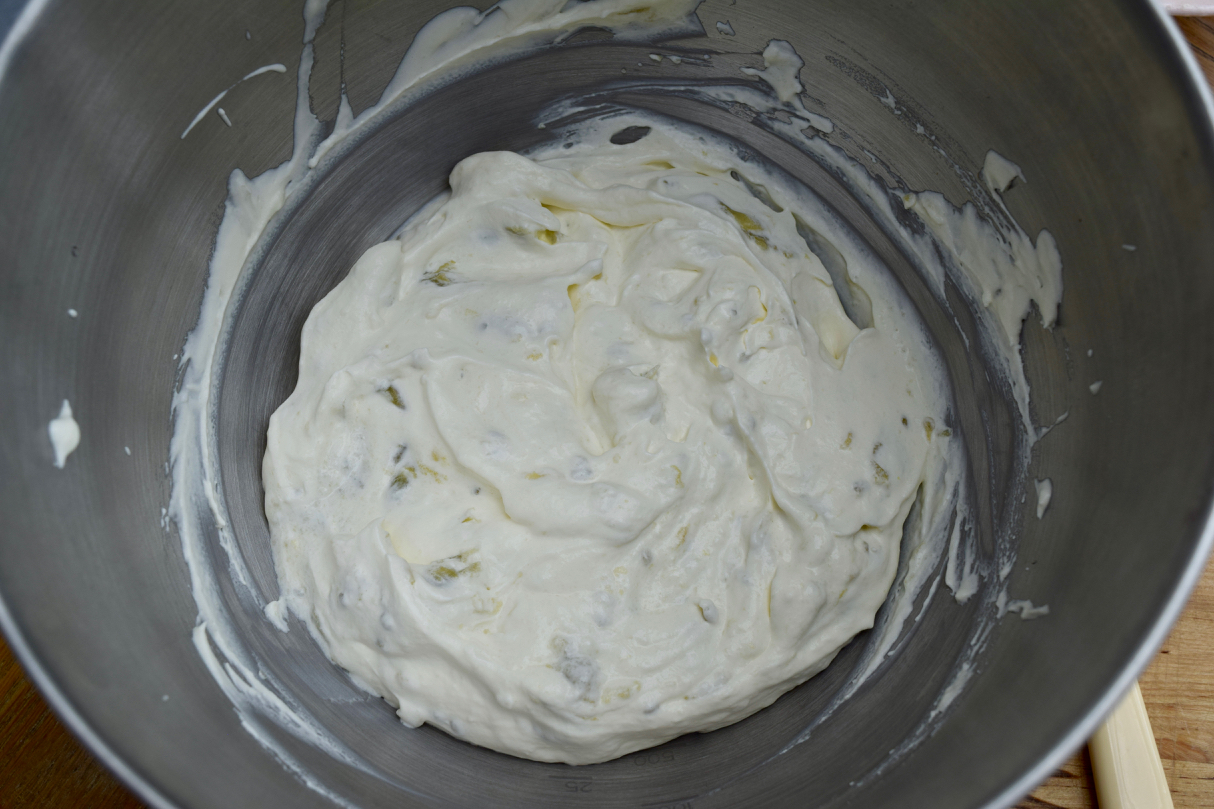 Serve this simple, elegant dessert in a random selection of glasses or cups, or just straight out of the bowl. Garnish with some fresh mint and serve with some shortbread if you have it. I didn't.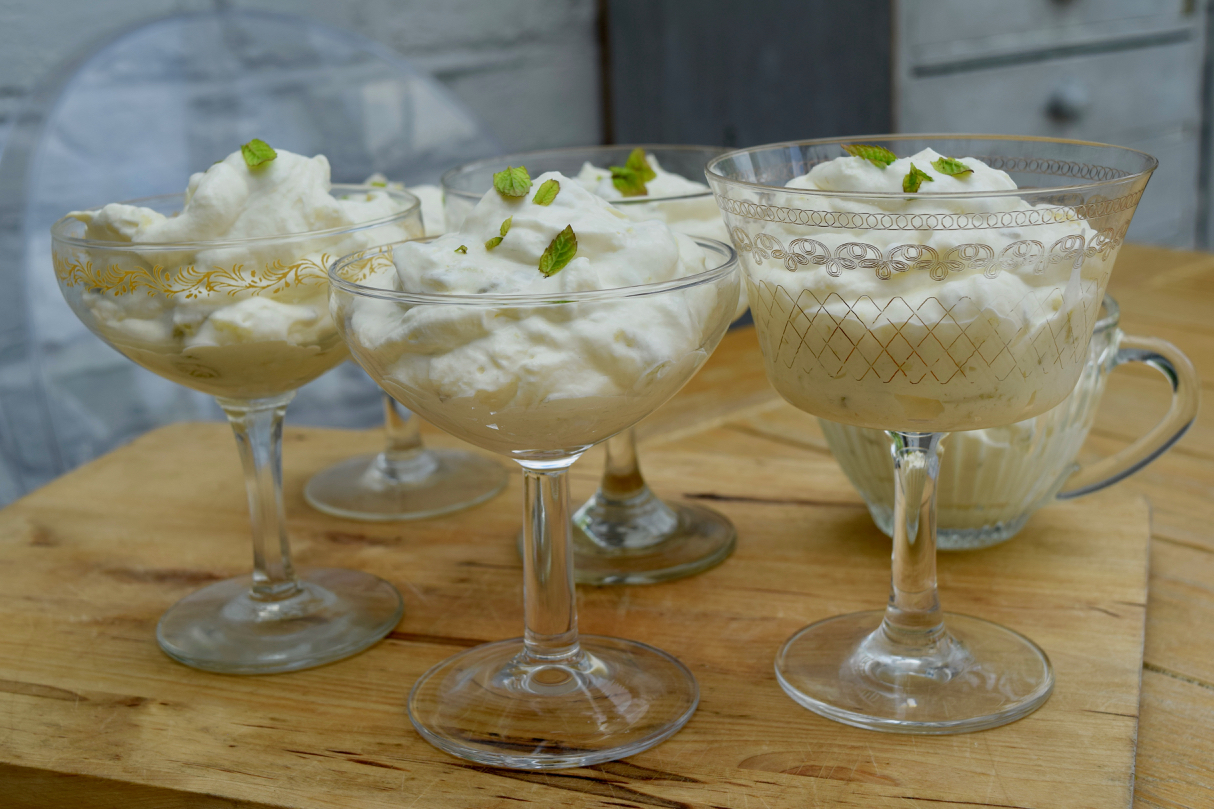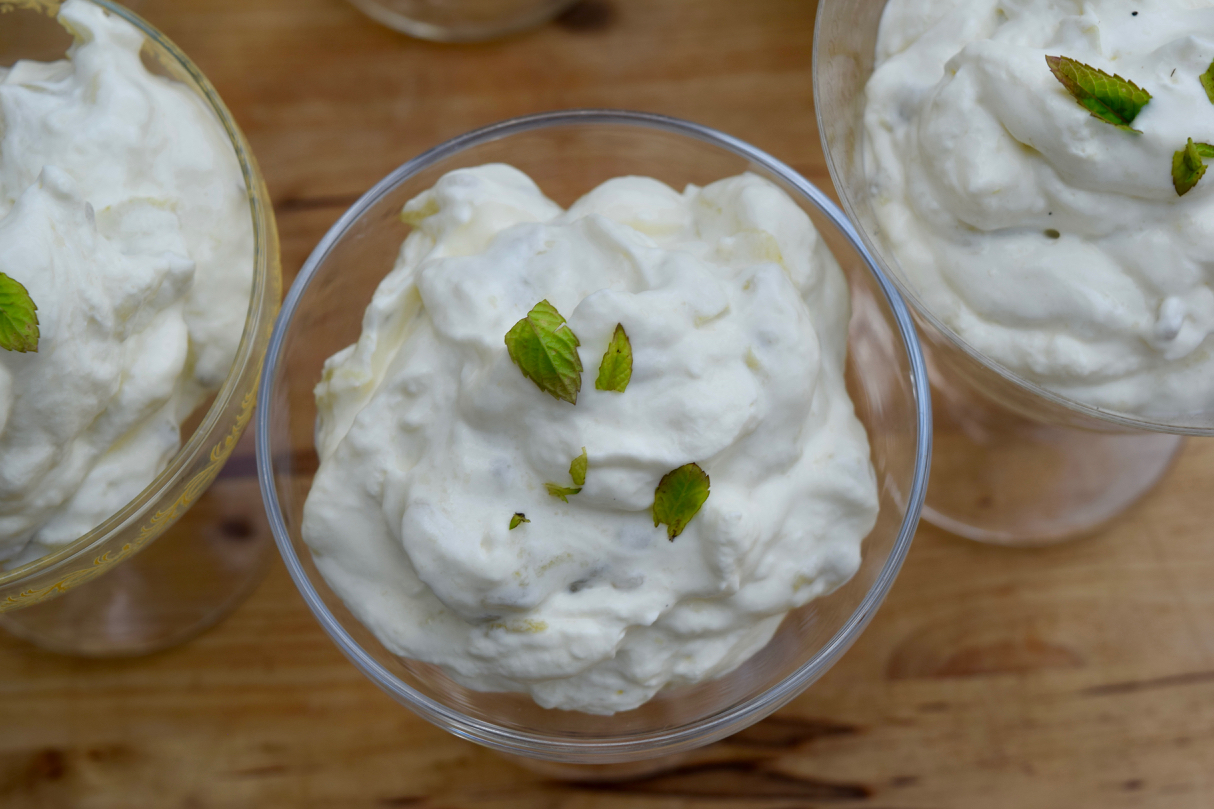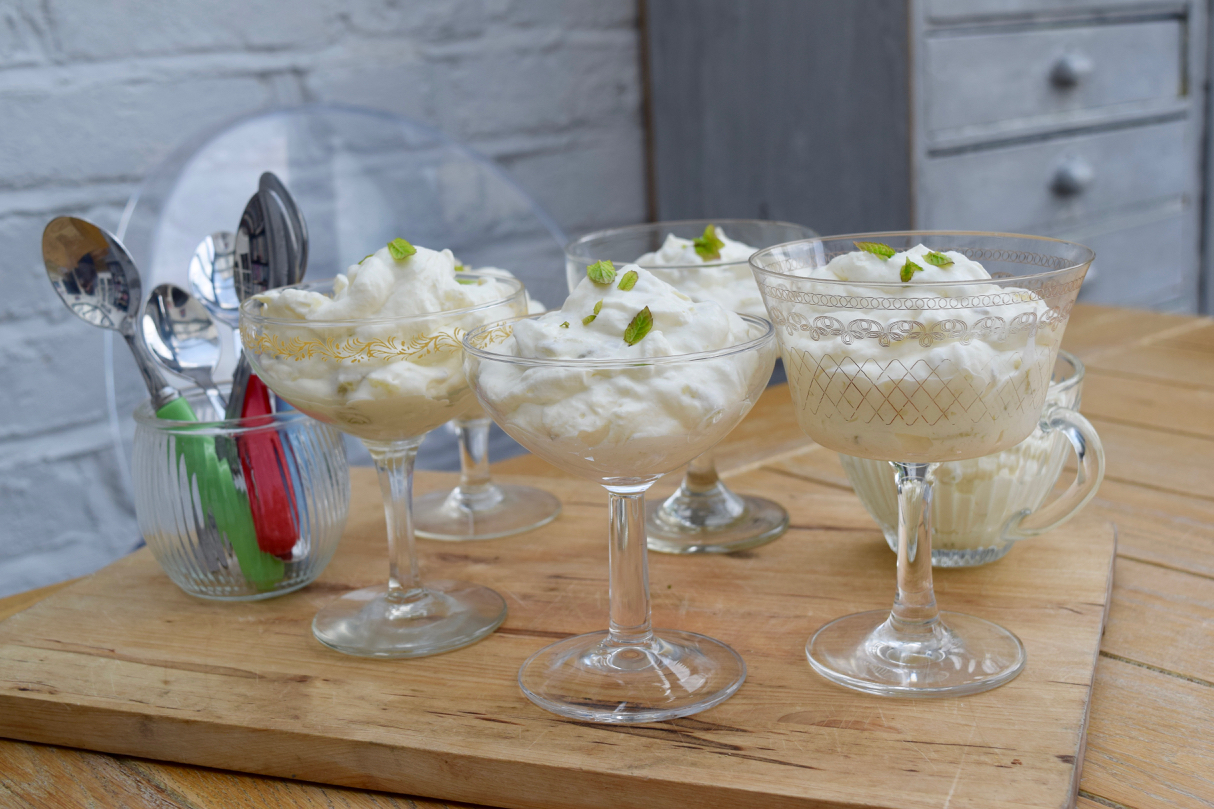 This is seasonal eating at it's finest and simplest. Especially if you don't bother with the fancy serving glasses. I could have eaten the whole lot straight from the mixing bowl. Classy lady.
Lucy x
Gooseberry Fool Recipe
Serves 4 to 6, dependent on serving size
You will need a hand whisk or stand mixer and serving cups or a large bowl
300g gooseberries, tops and tails removed
4 tablespoons caster sugar, you may need a little more or a little less to taste
300ml double cream
1 tablespoon elderflower cordial, optional
Fresh mint to garnish, biscuit or shortbread to serve
Rinse your gooseberries and top and tail them. Take a saucepan and add the gooseberries along with some caster sugar and 2 tablespoons of water. Bring up to a simmer and cook for around 10 minutes until the gooseberries have burst. Scrape into a bowl and leave to cool before putting in the fridge until chilled through.
Lightly whip the double cream, adding a tablespoon of elderflower cordial if you like, until it holds soft peaks using a hand whisk or your stand whisk.
Mash the gooseberries a little with a fork then fold them through the double cream. Make sure the gooseberries are cold, if not, they may curdle the cream. Leave the mixture slightly rippled rather than fully mixed in. Serve in cups or glasses garnished with some fresh mint and maybe a biscuit on the side.
This will keep, well covered, in the fridge for a day or two.