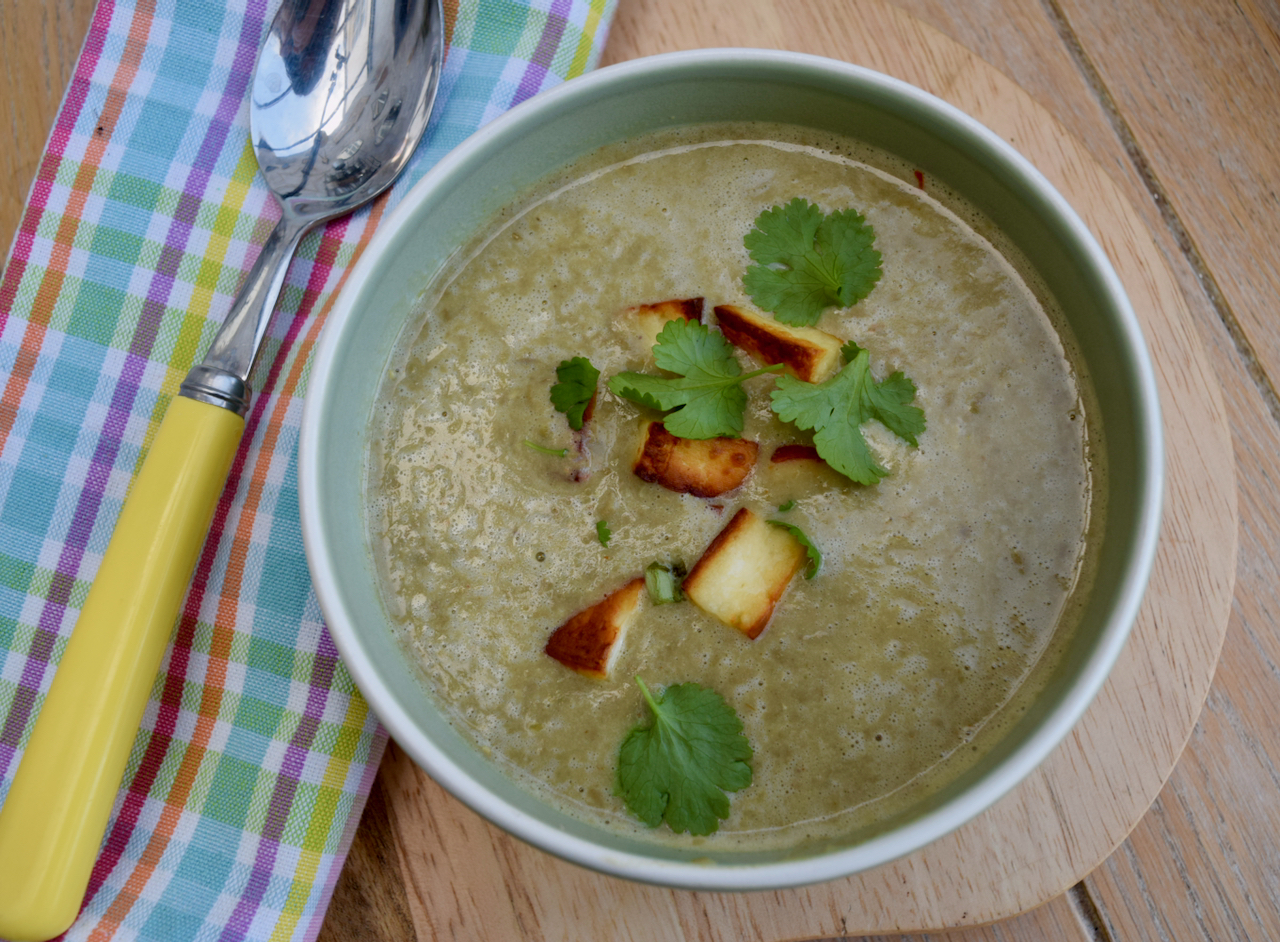 Curried Green Lentil Soup with Crispy Paneer Recipe
Desperate times call for desperate measures. Yes, I've started a YouTube Channel. I have been told for ages that vlogging is the way forward but I have never really had the time, or courage, to get started. Until now, that is. Quarantine has led to all sorts of new experiences and recording myself making this Curried Green Lentil Soup with Crispy Paneer appears to be one of them.
If you care to have a look, here is my humble YouTube offering. It's self conscious, yes, it's a bit shit, yes, but I can only get better. The soup, however, is bloody delicious and was inhaled in one sitting by the whole family. It has frugal, relatively simple ingredients. If you can't get hold of paneer, although our local Waitrose had a plentiful stock, then just go with regular bread or naan bread based croutons. The recipe is based on a lovely one from the amazing Food 52, with thanks.
If you can get over the fact I sound horribly posh, my hob needs a good clean and the fact I ballsed up the sequence showing the finished soup then I think I did alright for a first attempt. The fact that Mr I-edited-52-episodes-of-Downton-Abbey helped me edit the footage was a godsend, but I did actually enjoy doing something different for a change. Please at least one of you watch the video, so all my quarantined based work hasn't totally gone to waste.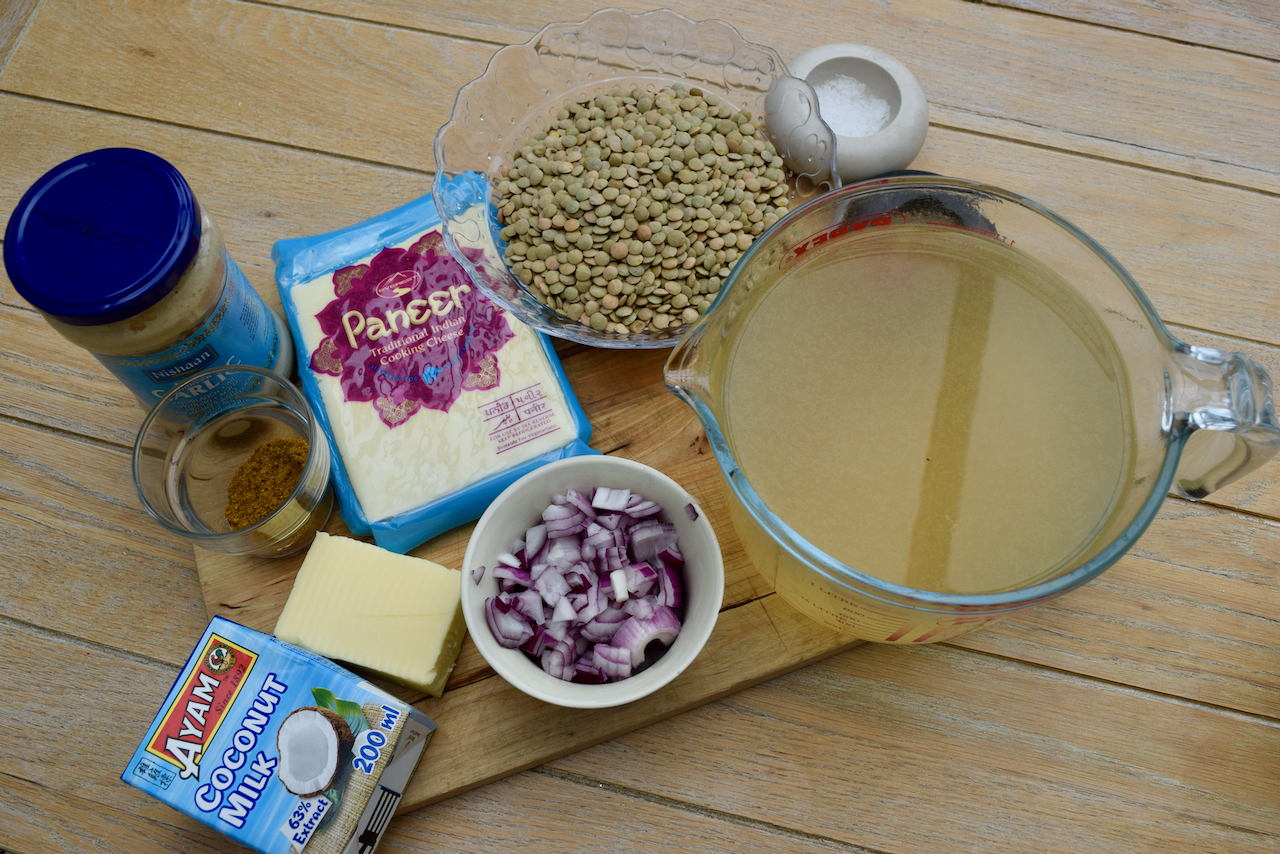 My video has full details of how to make the soup and the full recipe's below but here are a few extra shots of bits I may, or may not have missed in all the excitement.
Here's the lovely Green Lentil soup, pre coconut milk and pre blitzing with the hand blender.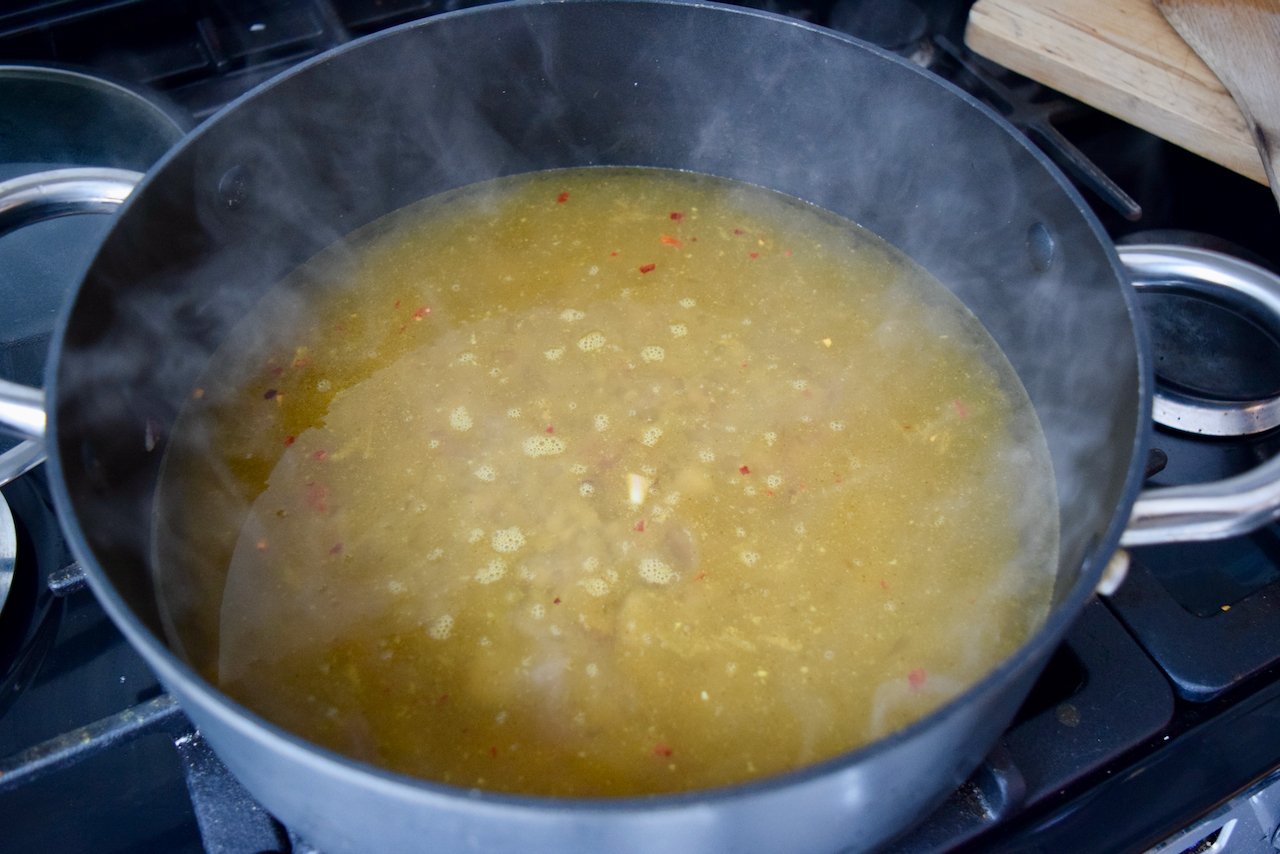 While the soup simmers, crack on with the crispy paneer. This is just simply cubed and sauteéd in some coconut oil until golden and crisp.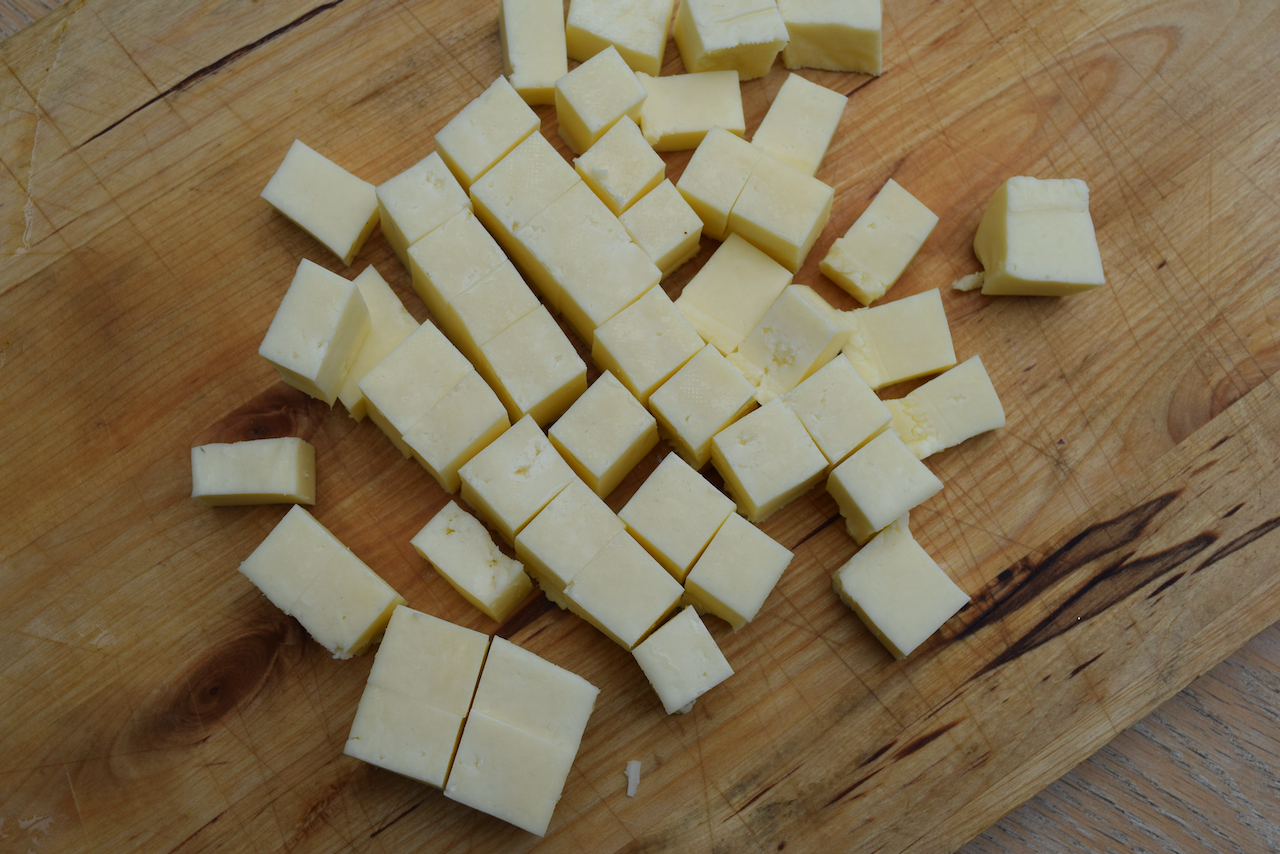 In an almighty cock up, I managed to turn the camera off instead of on for the final big reveal for this dish. So here's the finished Curried Green Lentil Soup topped with Crispy Paneer. About 5 minutes before we ate the whole bloody lot.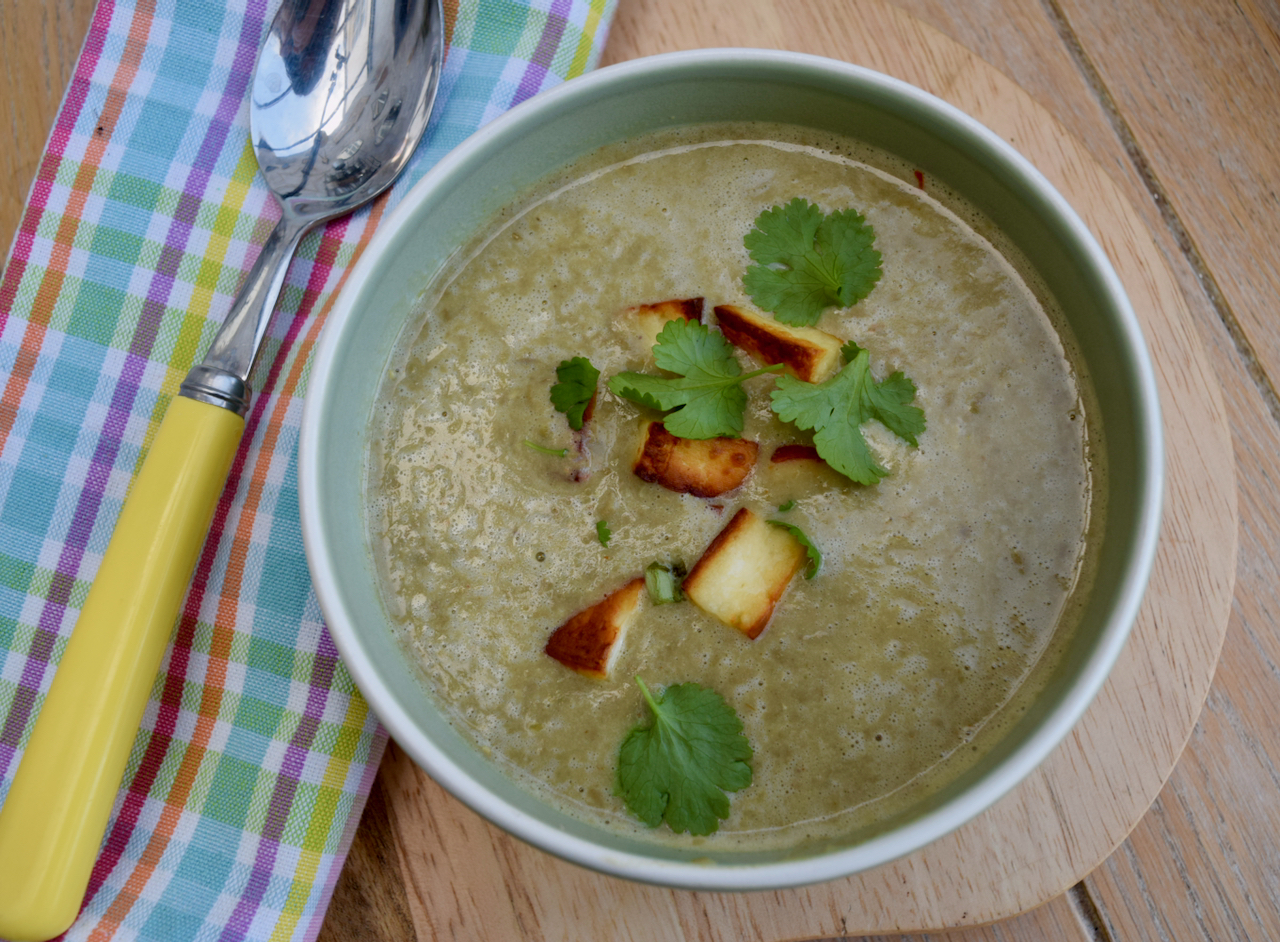 This is wholesome goodness in a bowl. A week into our quarantine, it's all about the tiny victories. And this soup is just that. That and my first foray into vlogging. If nothing else I hope the state of my grey roots and inane ramblings will bring at least a tiny smile to your face.
Stay inside and stay safe.
Lucy x
Curried Green Lentil Soup with Crispy Paneer Recipe
Serves 4
You will just need a pan and a hand or regular blender for this
Curried Green Lentil Soup
30g butter
A splash of oil
! onion, red or yellow. chopped
2 cloves garlic, chopped or a heaped teaspoon lazy garlic
1/2 teaspoon dried chilli flakes
1 tablespoon curry powder, I used madras
250g green lentils
1500ml stock, chicken or vegetable
200ml coconut milk
Salt and pepper, to taste
Crispy Paneer
1 teaspoon coconut oil, or use any oil or butter you have to hand
200g paneer, chopped
Salt and pepper
Fresh coriander, to garnish
Take a large pan and melt the butter with a splash of oil over a low to medium heat. Add the onion and cook for around 3 minutes until just softening and turning translucent. Stir in the garlic, cook for a further minute then add the curry powder and chilli flakes. Stir and cook for another minute.
Tip in the lentils, stir to coat in the spices then pour in the stock of your choice. Bring up to the simmer then pop on a lid, turn down, then cook for around 30 to 40 minutes, or until the lentils are soft, but still with a bit of bite. Turn off the heat.
Tip in the coconut milk, stir, then blitz in a blender or with a stick blender. Blend until smooth-ish but still with a bit of texture.
For the crispy paneer, in a small frying pan, heat the coconut, or other oil, until hot. Add the cubed paneer and cook, turning occasionally, until golden and crisp. Drain on kitchen paper and reserve for the garnish.
Serve piping hot topped with a handful of the crispy paneer and some fresh coriander leaves. Any leftovers will reheat beautifully over the next couple of days.