After Eight Shot Recipe
I won't lie, I am totally balls to the wall and should currently be writing my Christmas cards. It's one of my worse festive jobs, so I always put it off to the last minute. I'd much rather be writing this After Eight Shot post to you though, so that's what I'm doing. We have our tree up, I've got a fire going and I'm wearing my bobble hat indoors as it's so bloody cold, so it's starting to feel festive at last. All I need now is an After Eight Shot in my hand to complete the picture.
At Christmas, it's all about over indulging. The list of things I need to buy to complete our Christmas feast confirms this, as do the bottles accumulating in the shed ready to be drunk. When I've eaten my smoked salmon canapés, prawn cocktail, turkey and way too many trimmings and Chocolate Christmas Pudding, I can think of nothing finer to round off my gluttony than an After Eight Shot. Don't be put off by the fact it looks like mouthwash, it tastes like liquid minty chocolate. This is a genius cocktail and only takes seconds to make. The ingredients were nestled in the back of my overstuffed drinks cabinet, but don't be put off by them, these are bottles that will never go to waste once you get started on these shots. The creme de menthe adds hilarious colour and cool mint while the creme de cacao brings chocolate to this shot. The vodka makes this quite the livener and will ensure your post lunch nap is in the bag.
I love mint and chocolate, a box of After Eights in our house never lasts long. As it's Christmas, you can have your cake and eat it, or in this case have your After Eight and drink it.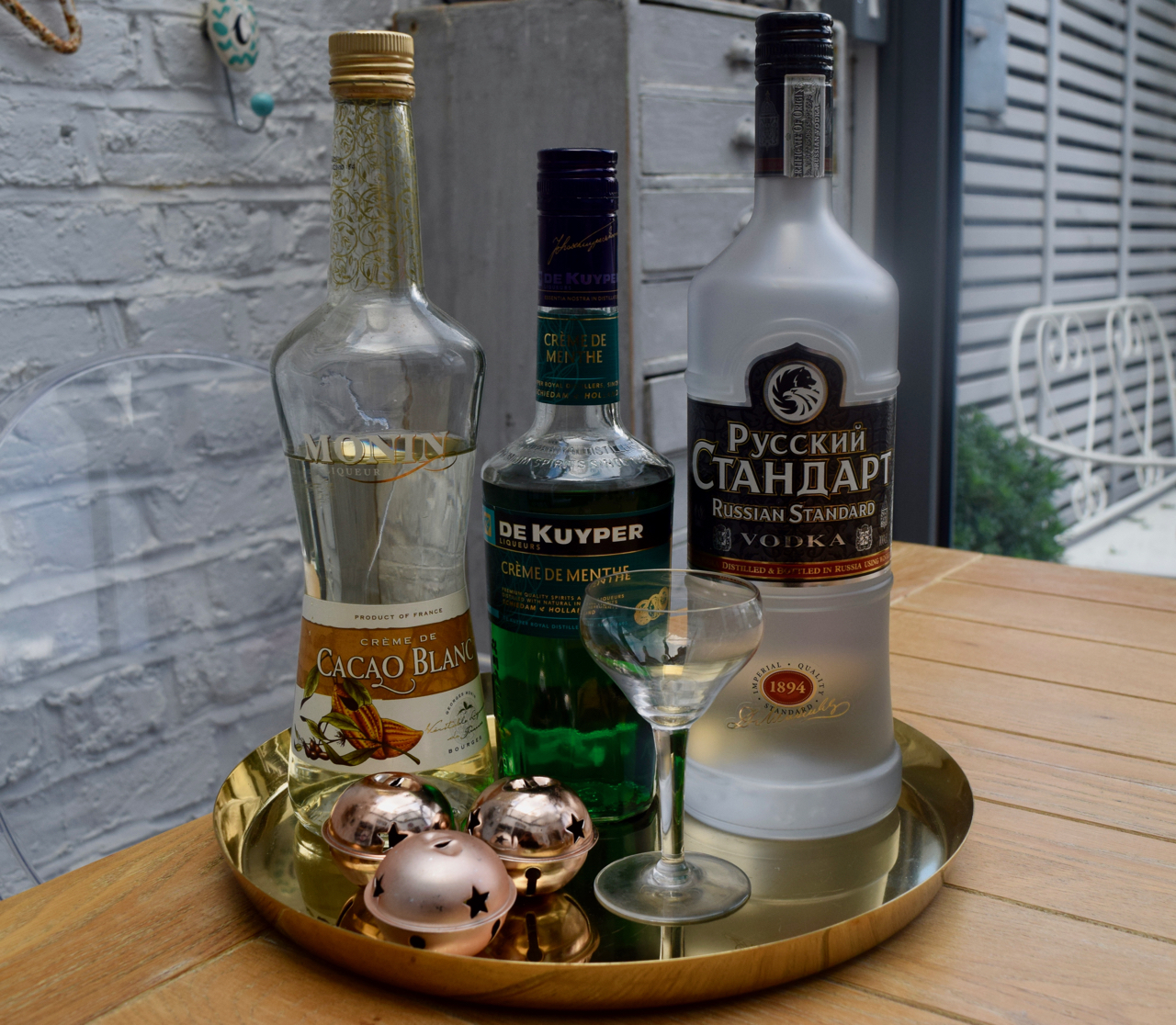 So pretty and so delicious. I love the mouthwash quality creme de menthe brings to the party and it's made so much smoother with the chocolatey creme de cacao.
This is a quickie and can be easily trebled for your Christmas crowd. Make a start with the standard handful of ice in your cocktail shaker.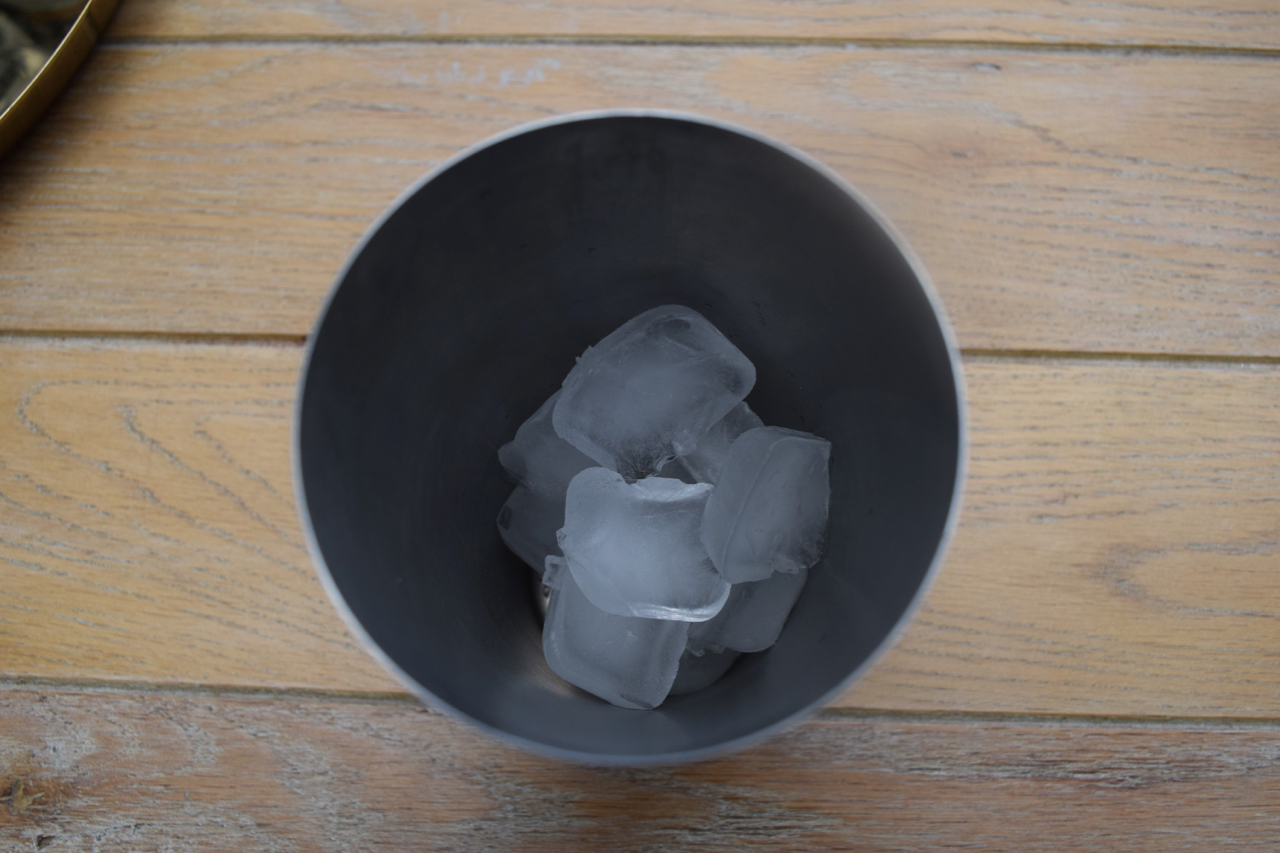 Now, measure in your Creme de menthe.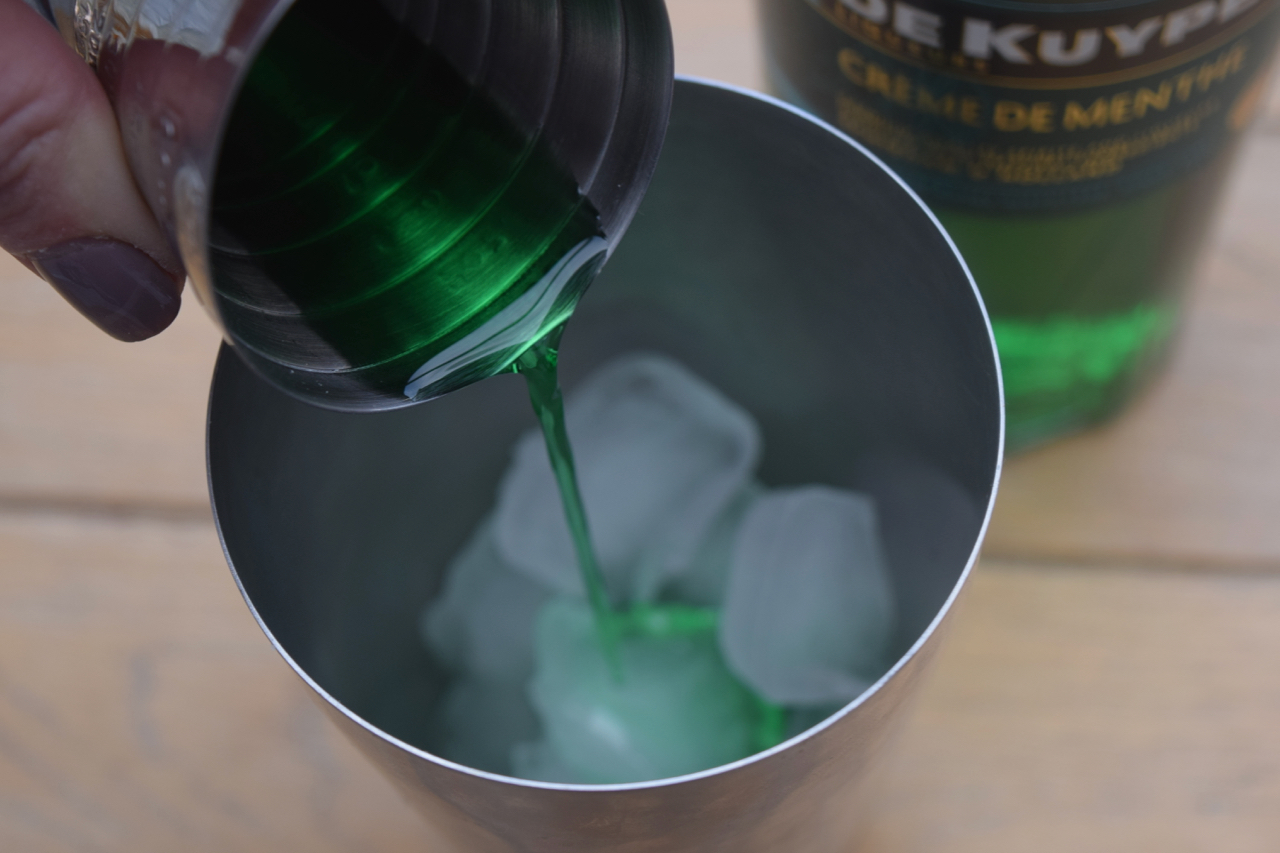 And then the creme de cacao.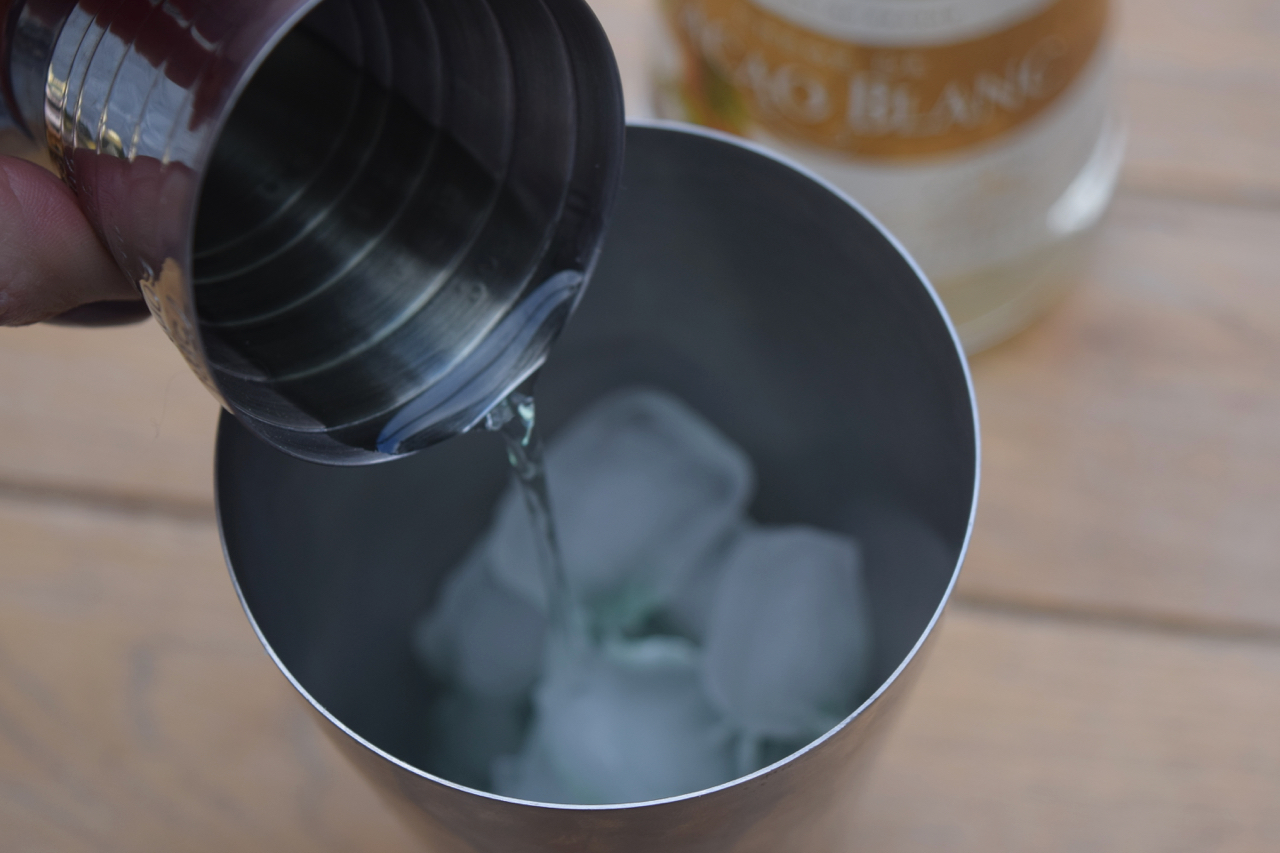 And then the voddy.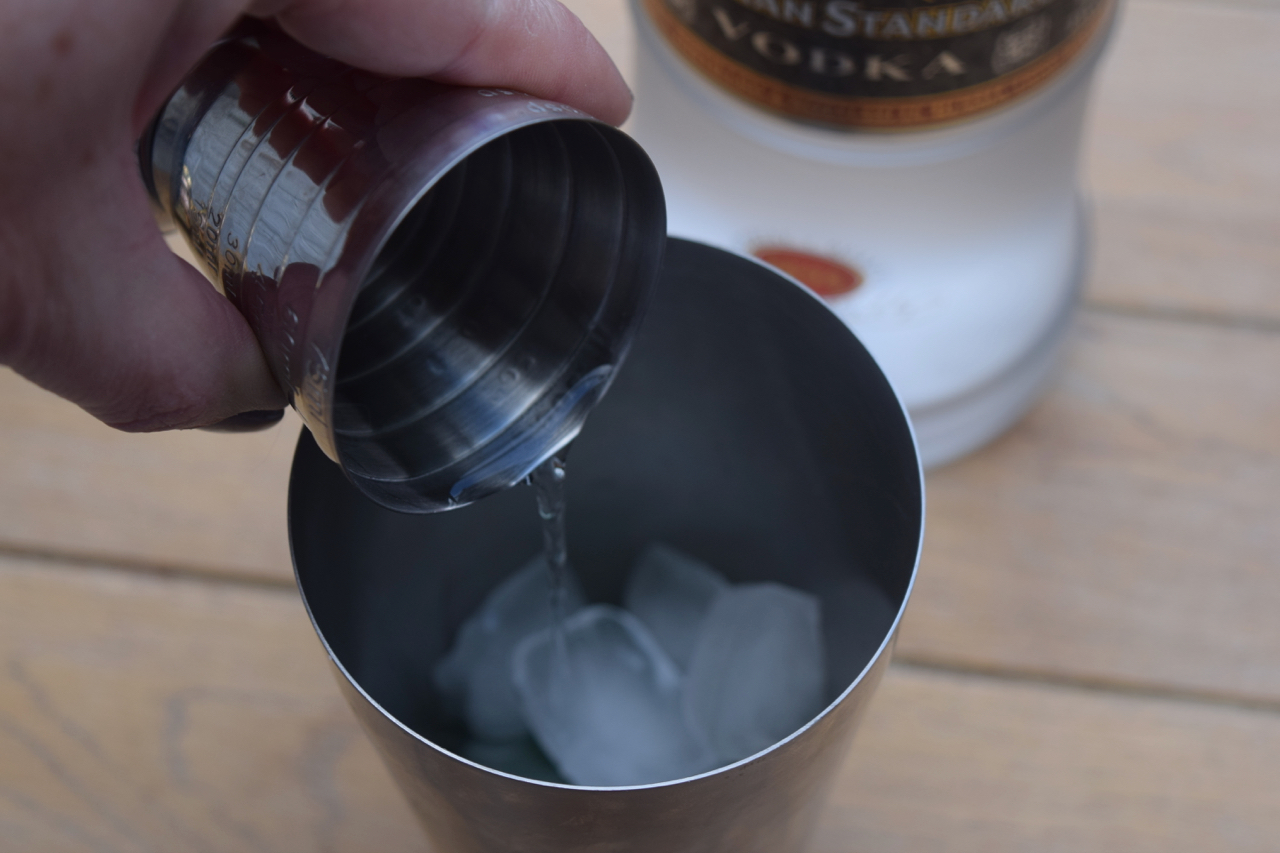 Now, shake your cocktail shaker until it feels chilled to the touch. Then pour into your shot or festive glass.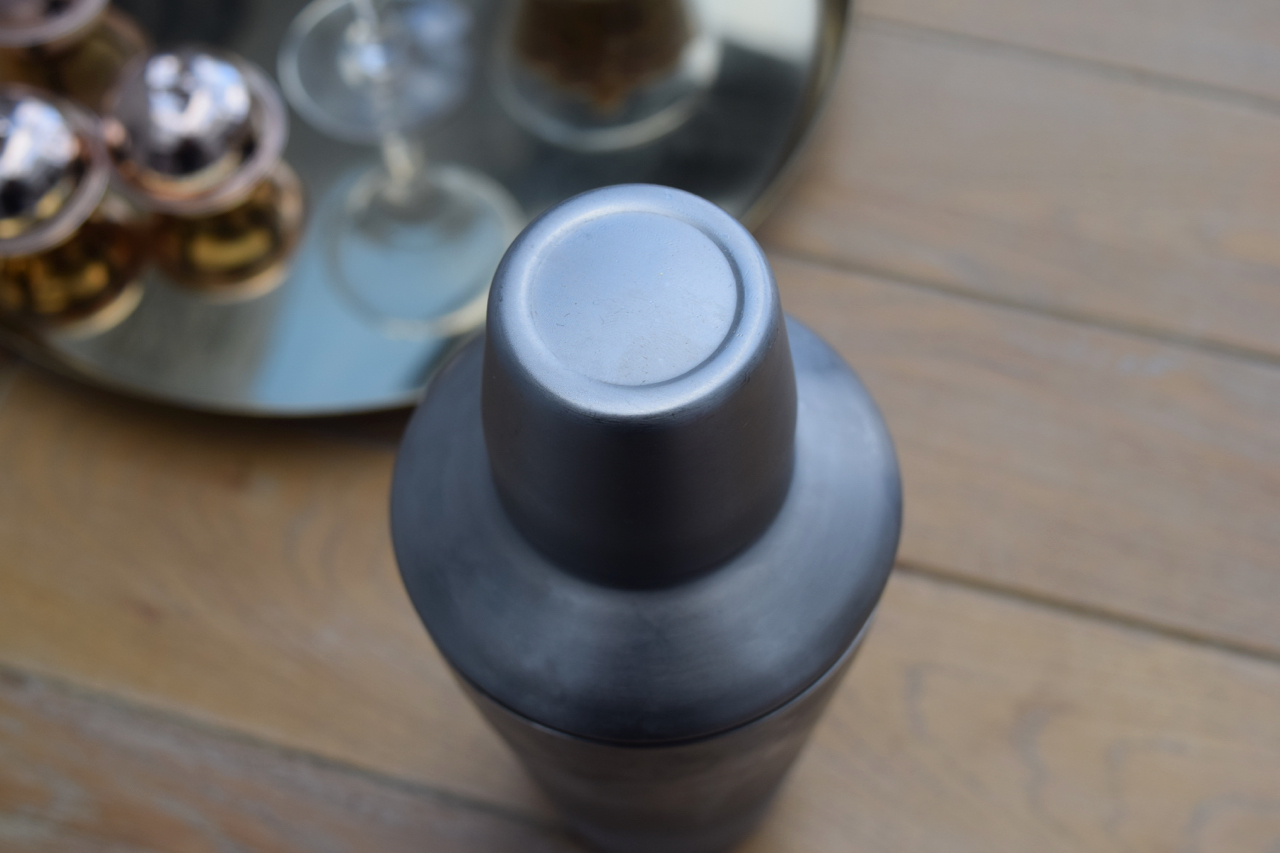 Now it's time to enjoy this after dinner treat in a glass.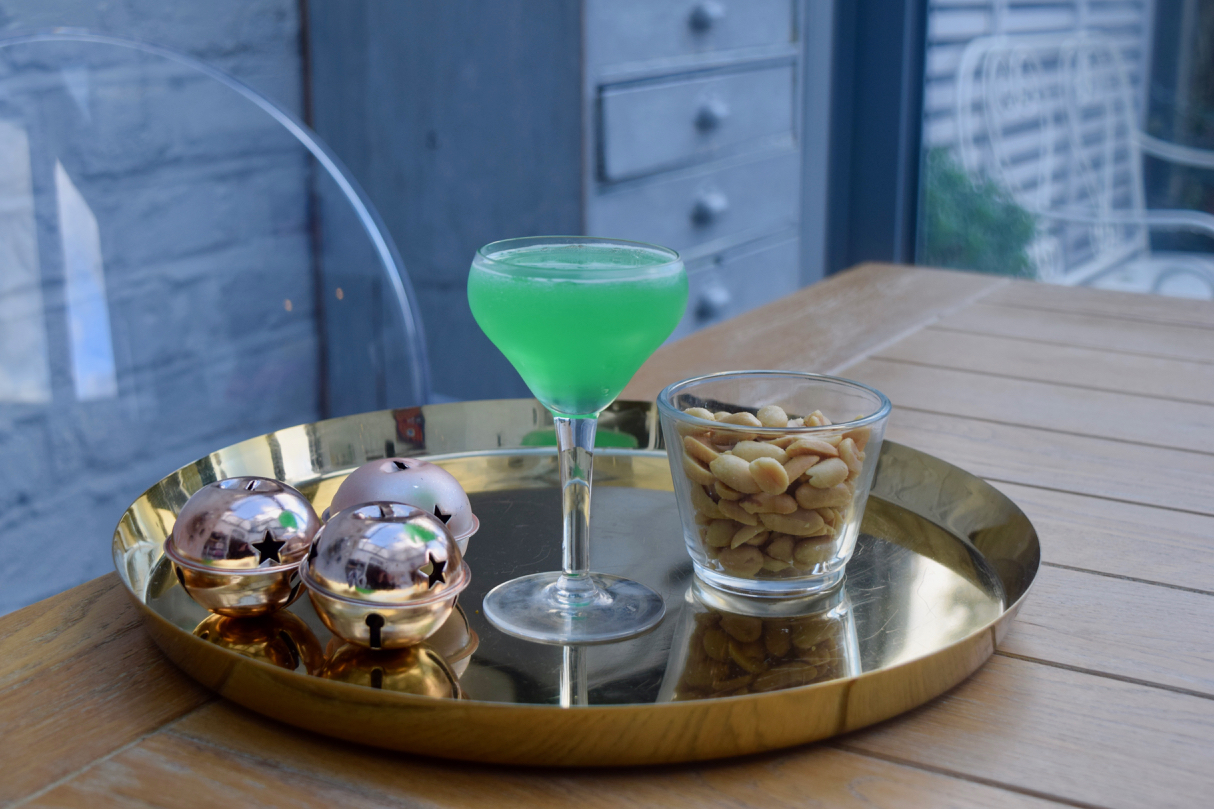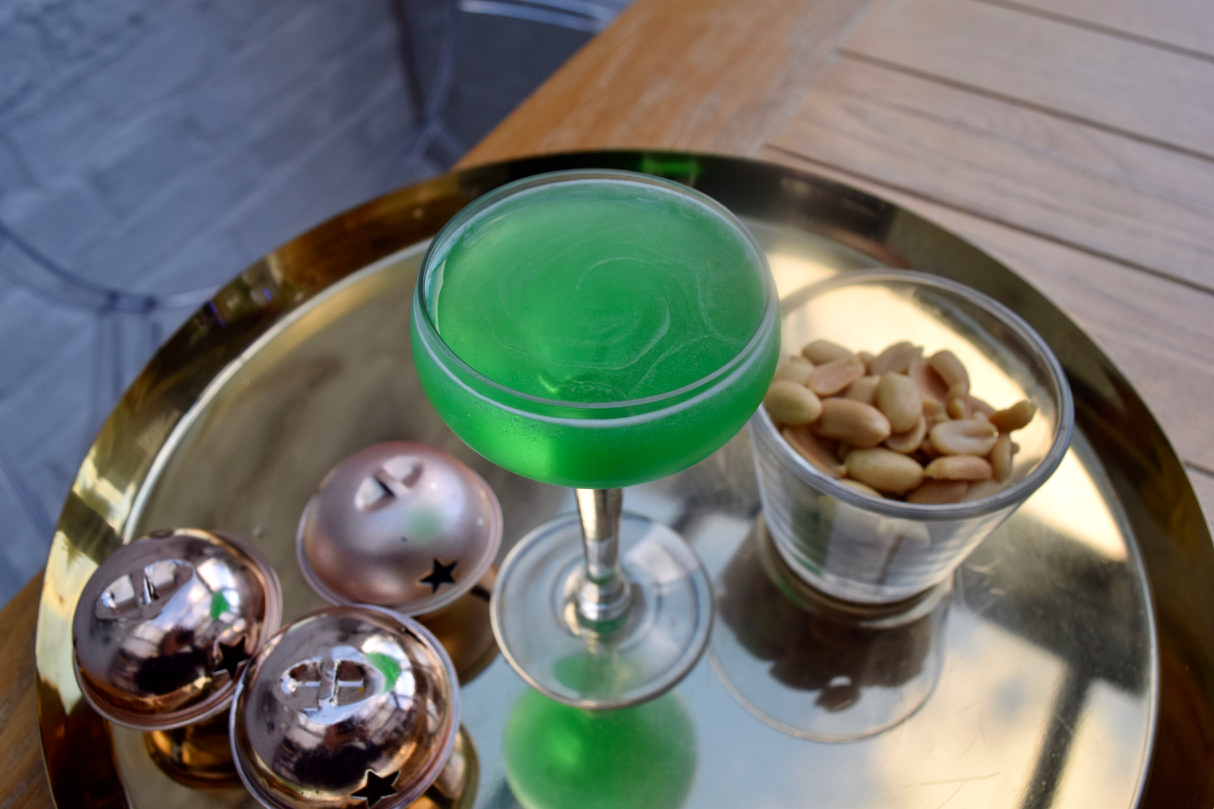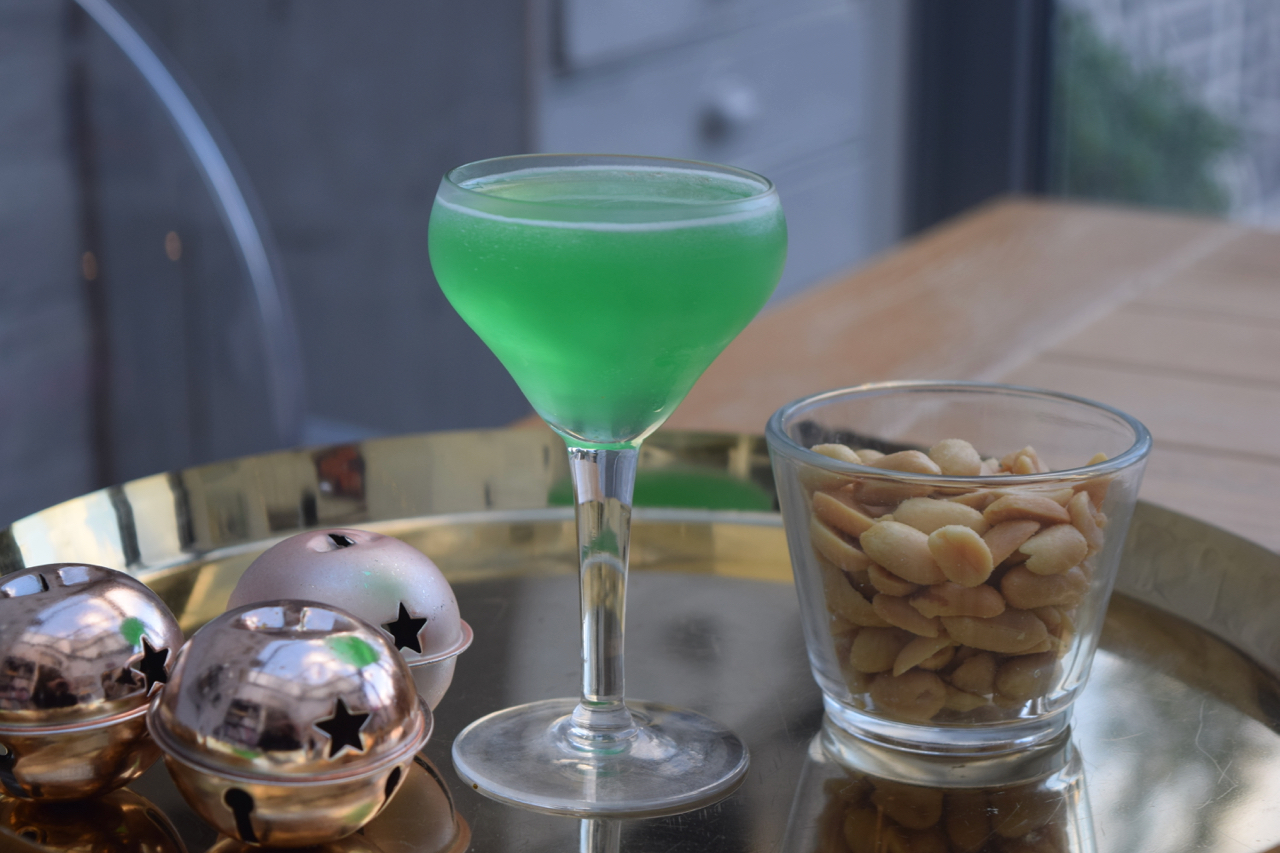 It doesn't matter how full you are after your Christmas day extravaganza, you will still have room for this fresh and smooth After Eight Shot. It brings to mind one of my favourite Monty Python quotes 'And finally, monsieur, a wafer-thin mint'.
Happy penultimate Cocktail Friday before Christmas.
Lucy x
After Eight Shot Recipe
Make 1
You will need a cocktail shaker and a shot or pretty little glass
20ml Creme de menthe
20ml Creme de cacao
20ml vodka
Ice
Take your cocktail shaker and add a good handful of ice. Measure in the creme de menthe, creme de cacao and vodka. Shake until super chilled then pour into your shot glass or a pretty little glass if you'd prefer.
Sip and feel so festive.