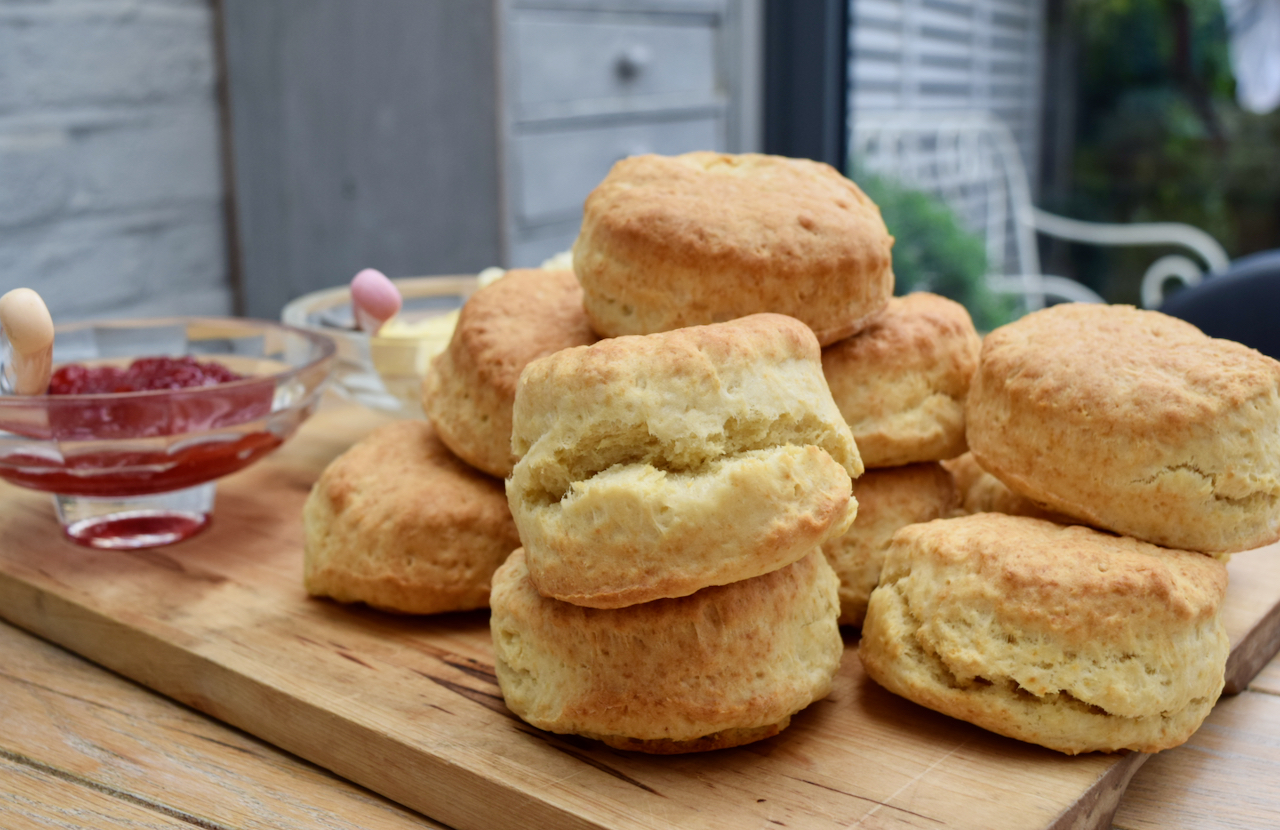 Lemonade Scones recipe
We are a family of scone lovers. George always requests them as part of his birthday tea and I don't need an excuse to whip up a batch at a moments notice. During lockdown, this three ingredient Lemonade Scone recipe kept popping up on my feed so I didn't need to be asked twice to give them a try. And then eat 3 of them.
Bear with me as this does seem like an odd recipe. How could flour, cream and half a can of lemonade produce light and airy scones? In answer to this question, I have no idea, they just do. These are soft, not too sweet and just crying out for the obligatory slathering of butter, clotted cream and jam. I'm not getting involved in the argument surrounding the correct order in which to layer on your cream and jam; as long as there's a lot of both, you can apply however you like. The original recipe didn't call for salt, but I felt they lacked it, so do feel free to add a generous pinch, even though this does then make this a 4 ingredient recipe. Thanks to numerous people on Twitter and Good Housekeeping for the recipe inspiration.
My eating habits have yet to return to their pre Corona Virus slightly more restrained ways. Warm scones, however, are just too tempting. Maybe I'll start next week, or maybe the week after.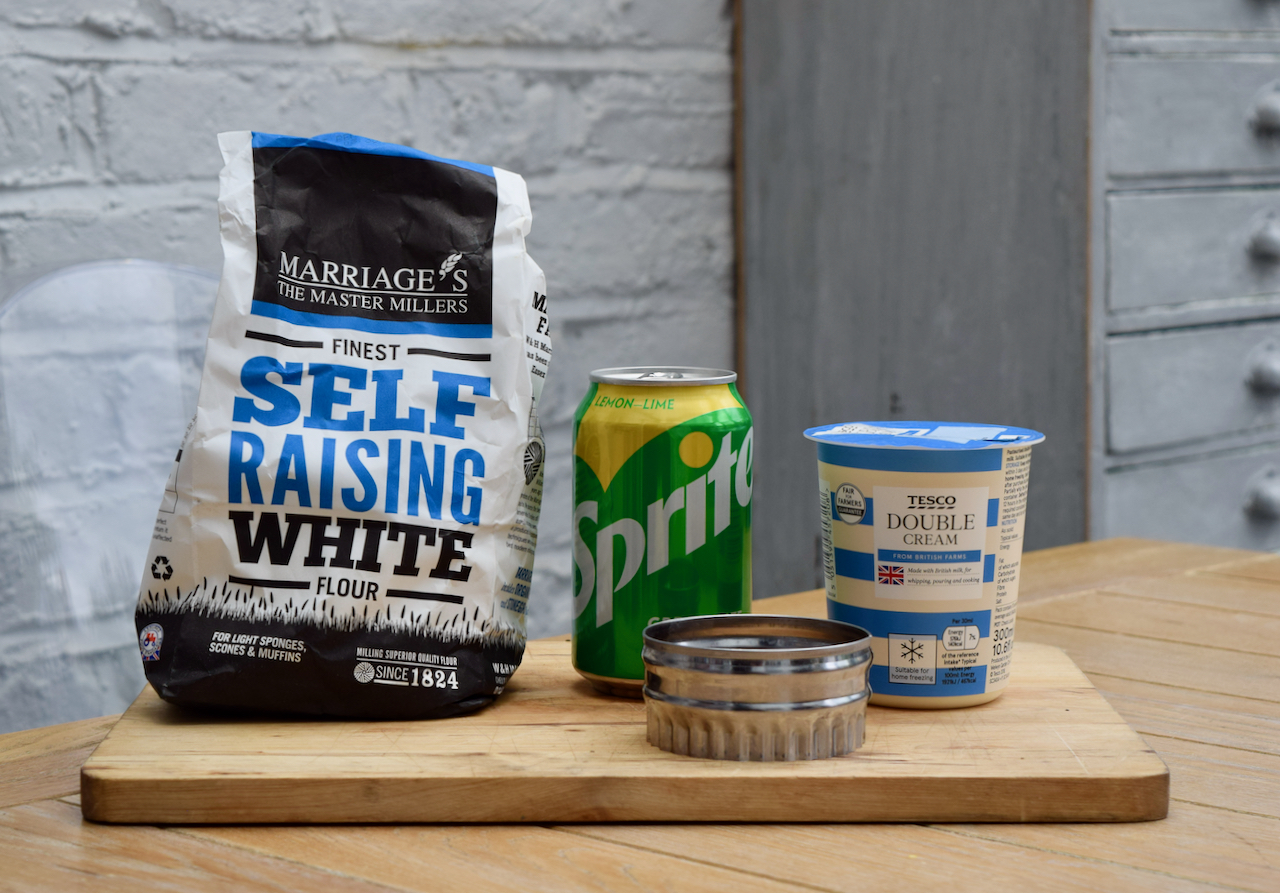 Here's the 3 ingredients, minus the salt. So simple and so brilliant. Scones on the table in around 20 minutes, who would have thought it. Isn't science a wonderful thing? Science and the internet, of course.
Make a start by pre heating your oven to 200 degrees fan assisted and lining 1 large or 2 smaller baking trays. Take a large bowl and measure in the self raising flour and the good pinch of salt and mix. Pour in the double cream.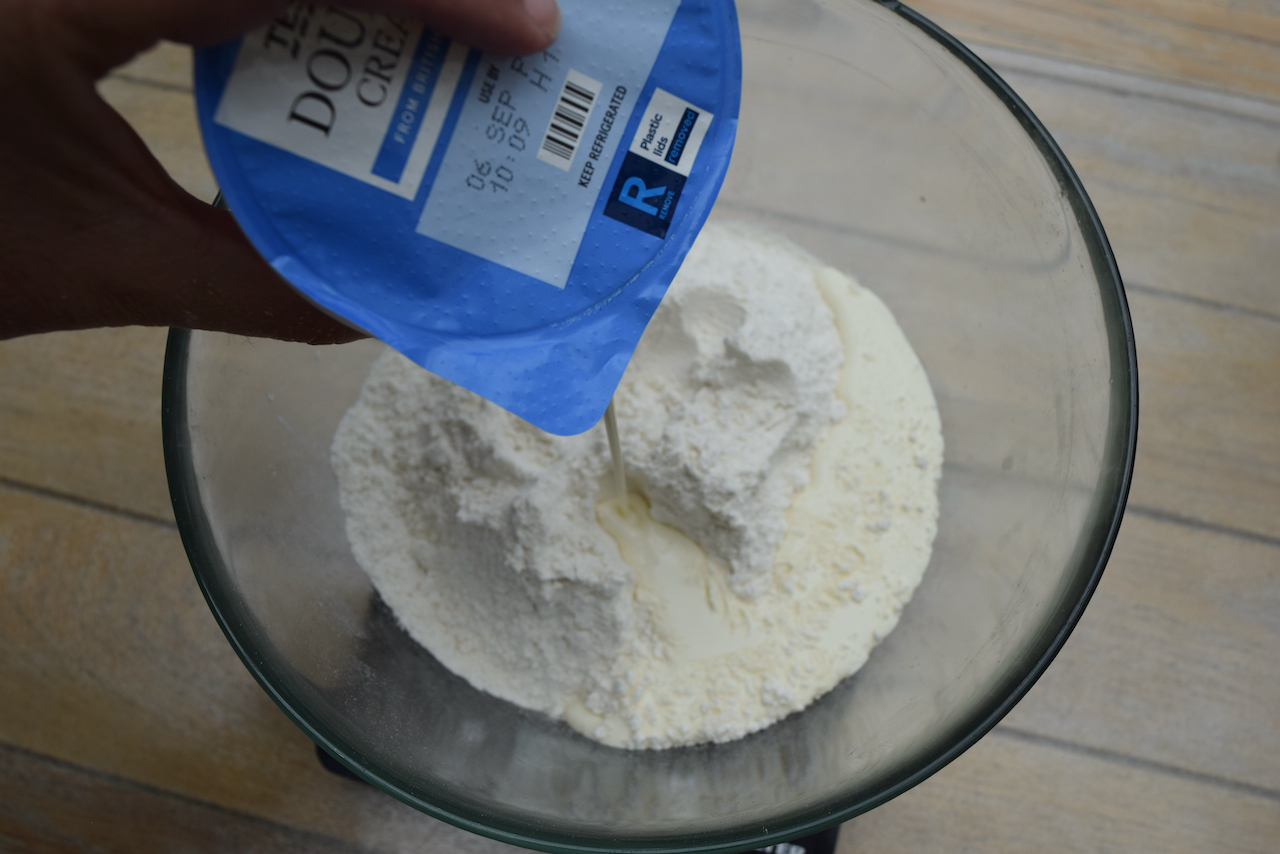 Then pour on the 175ml of lemonade. I used Sprite, but any non-diet lemonade would work here.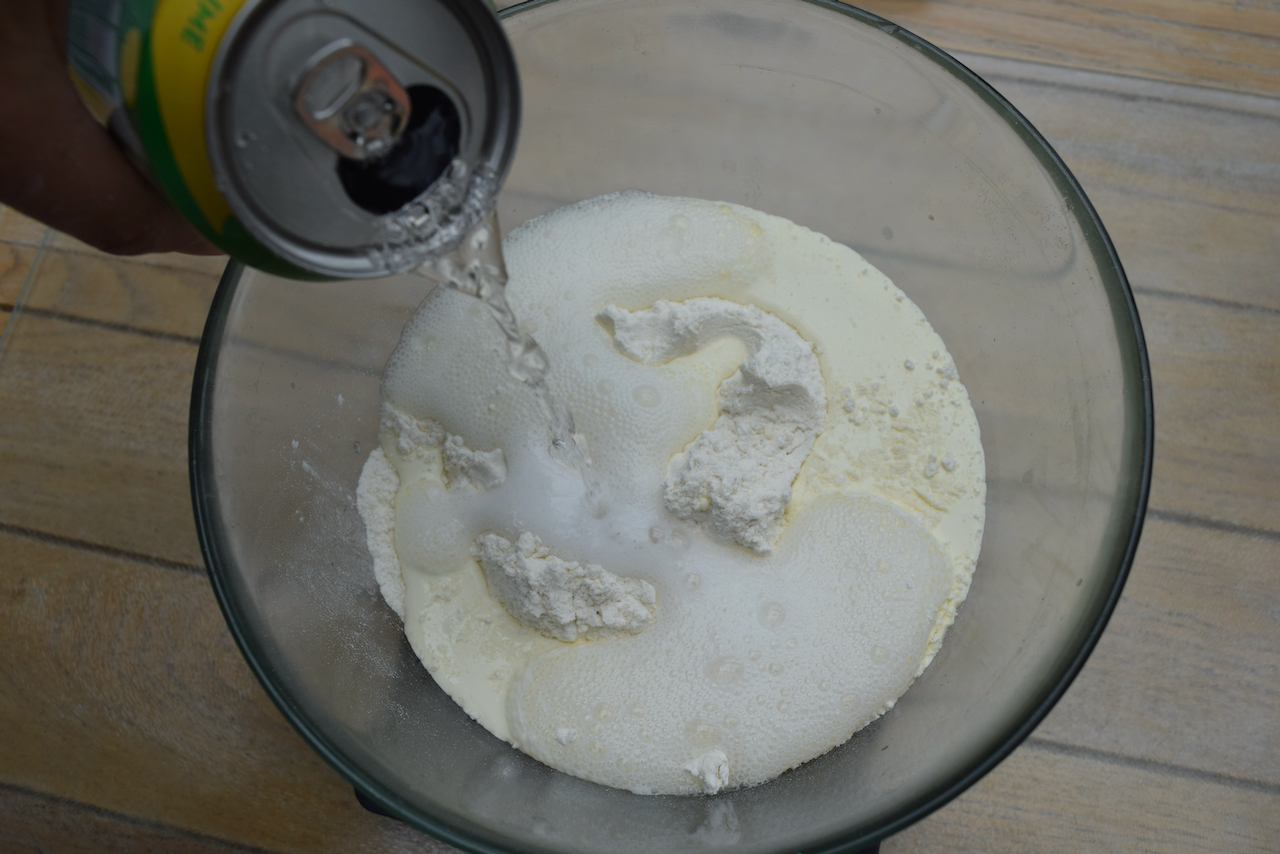 Mix everything together in the bowl until you have a shaggy dough. Then tip out onto a floured work surface.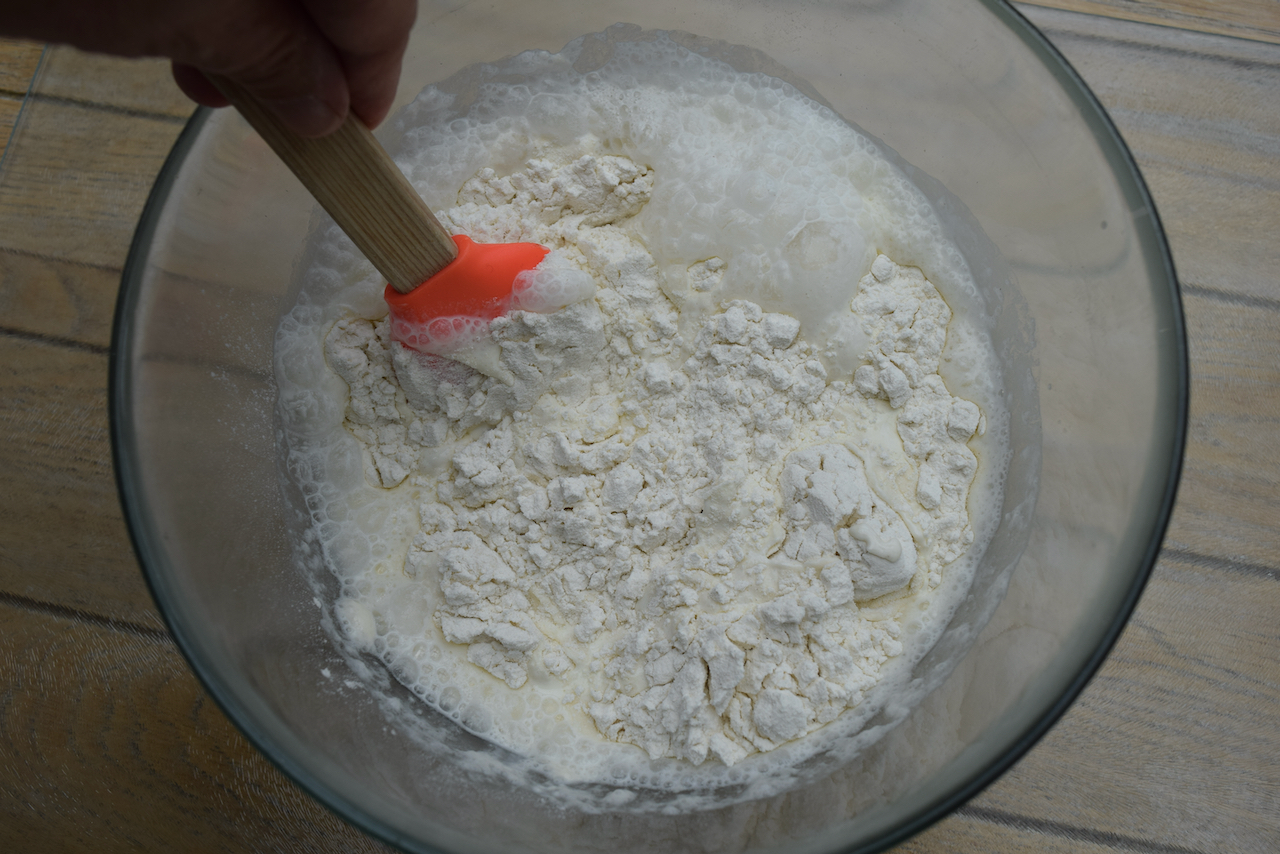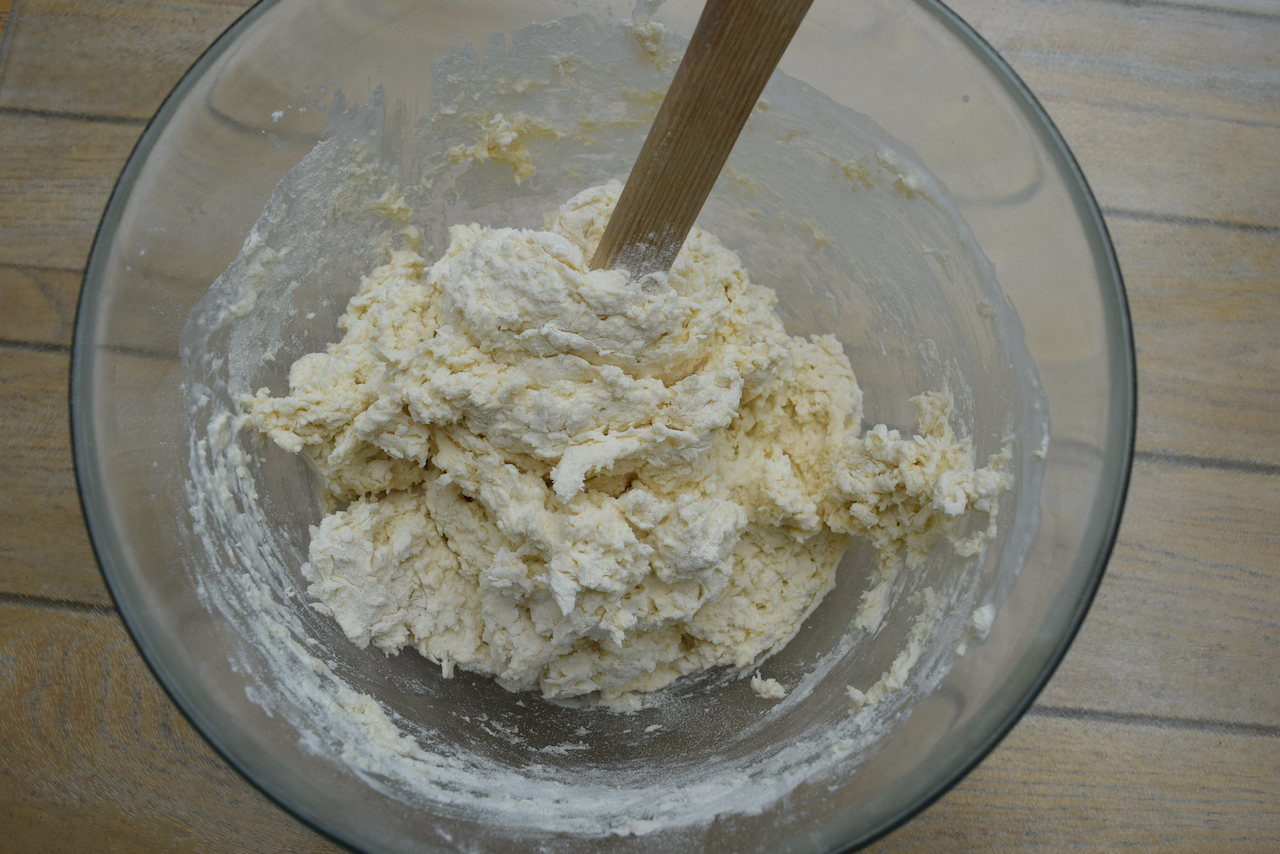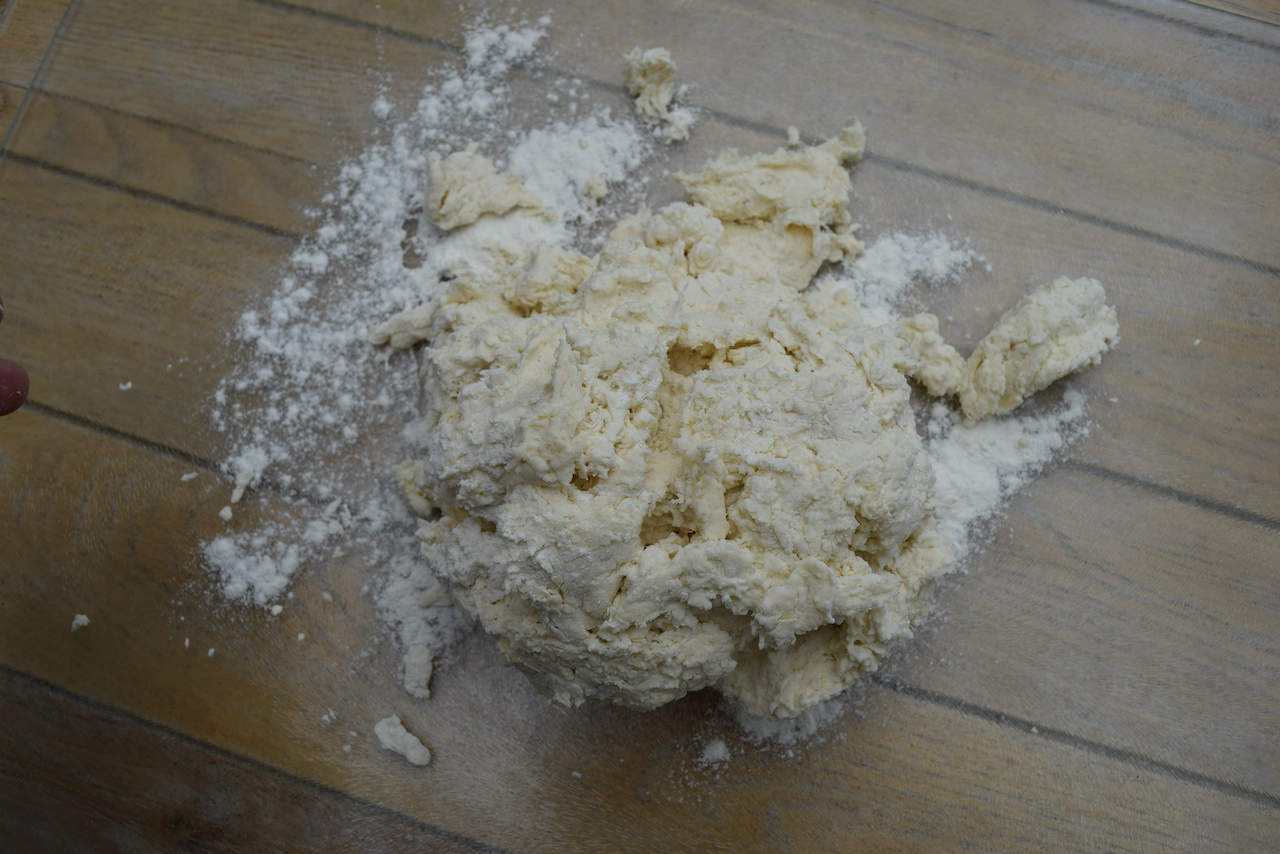 Lightly bring the dough together, give it a tiny knead, until you have a smooth ball.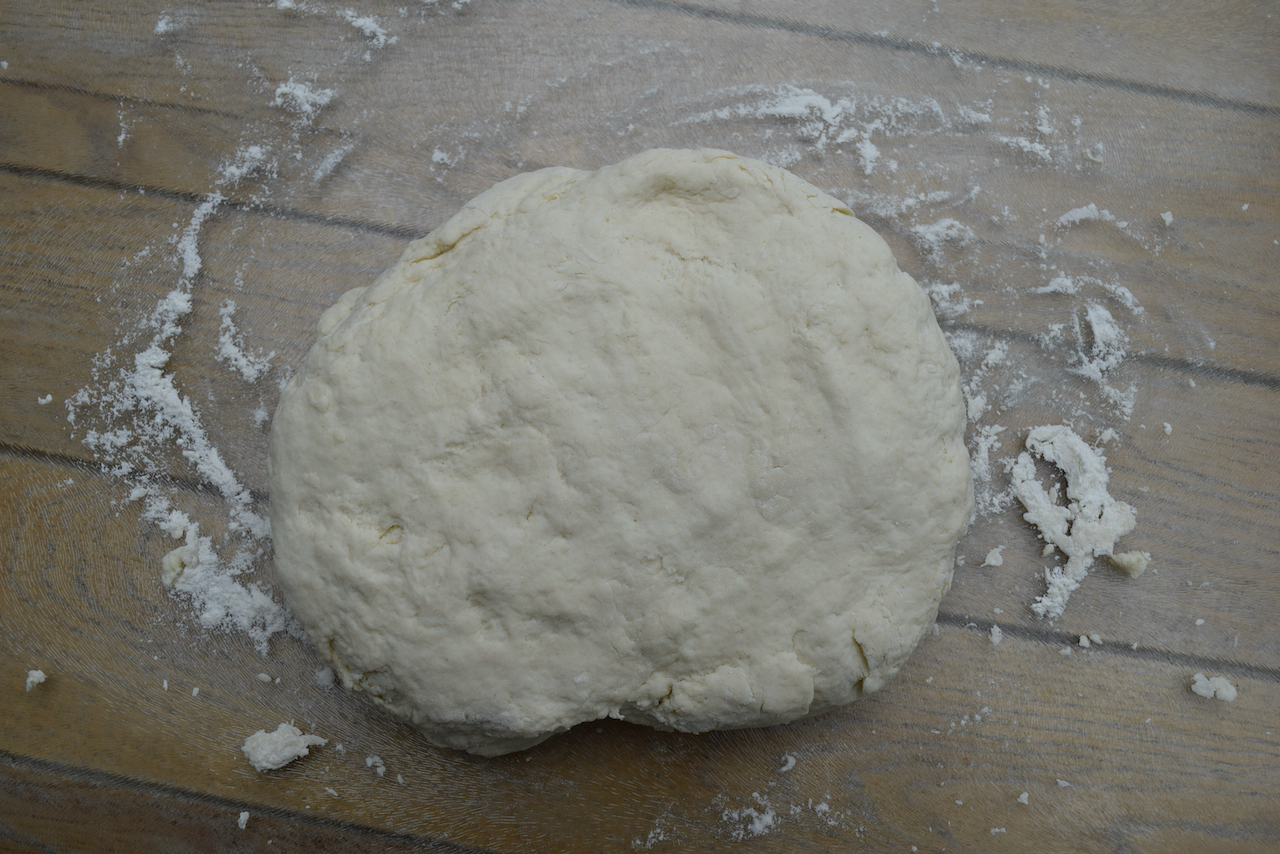 Roll the scone dough out until it's around 2 to 3 cm thick. Then, using a fluted cutter you have dipped into some flour to prevent sticking, stamp out your scones.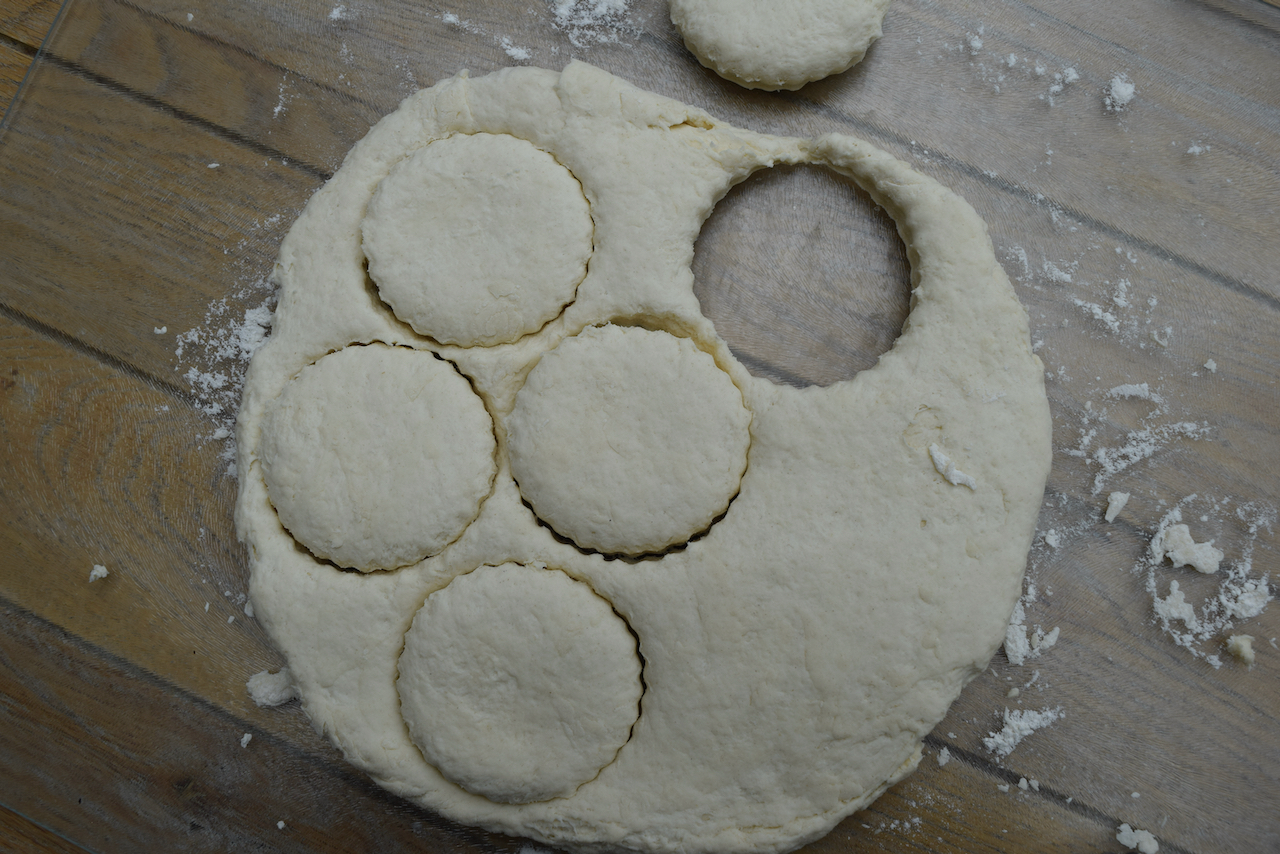 Place these onto your lined baking tray and re-roll the scraps until you have around 10 scones.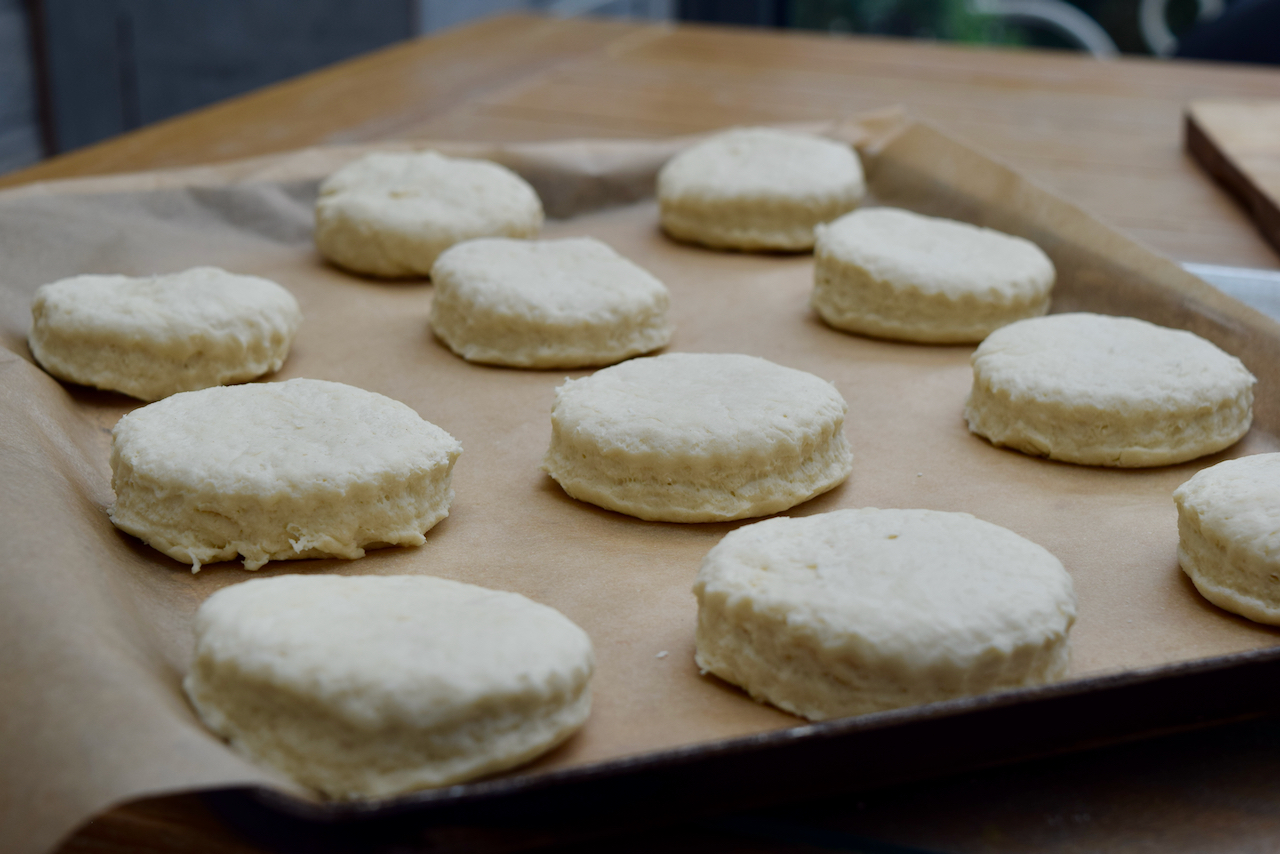 Bake these in your hot oven for 12 to 15 minutes or until the scones are golden and super well risen. And smelling so tempting.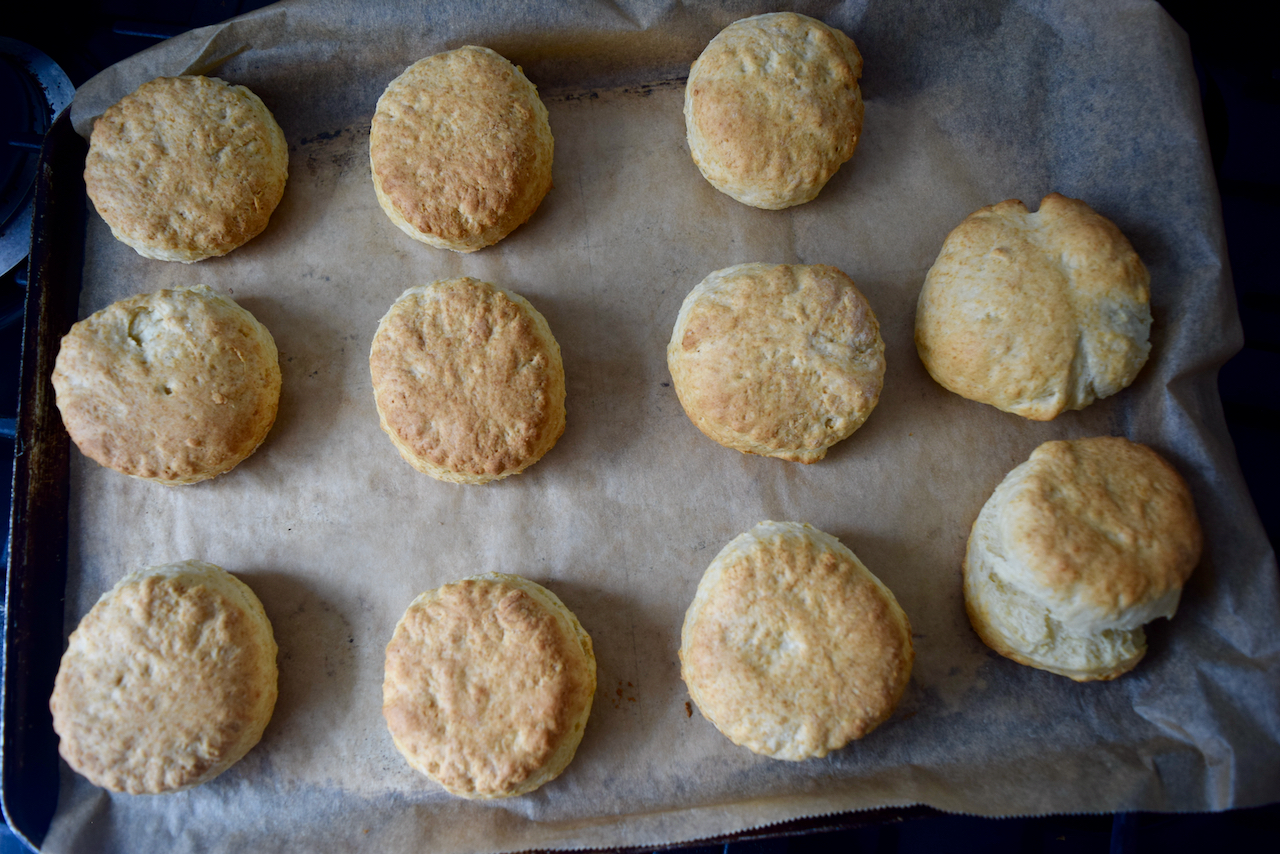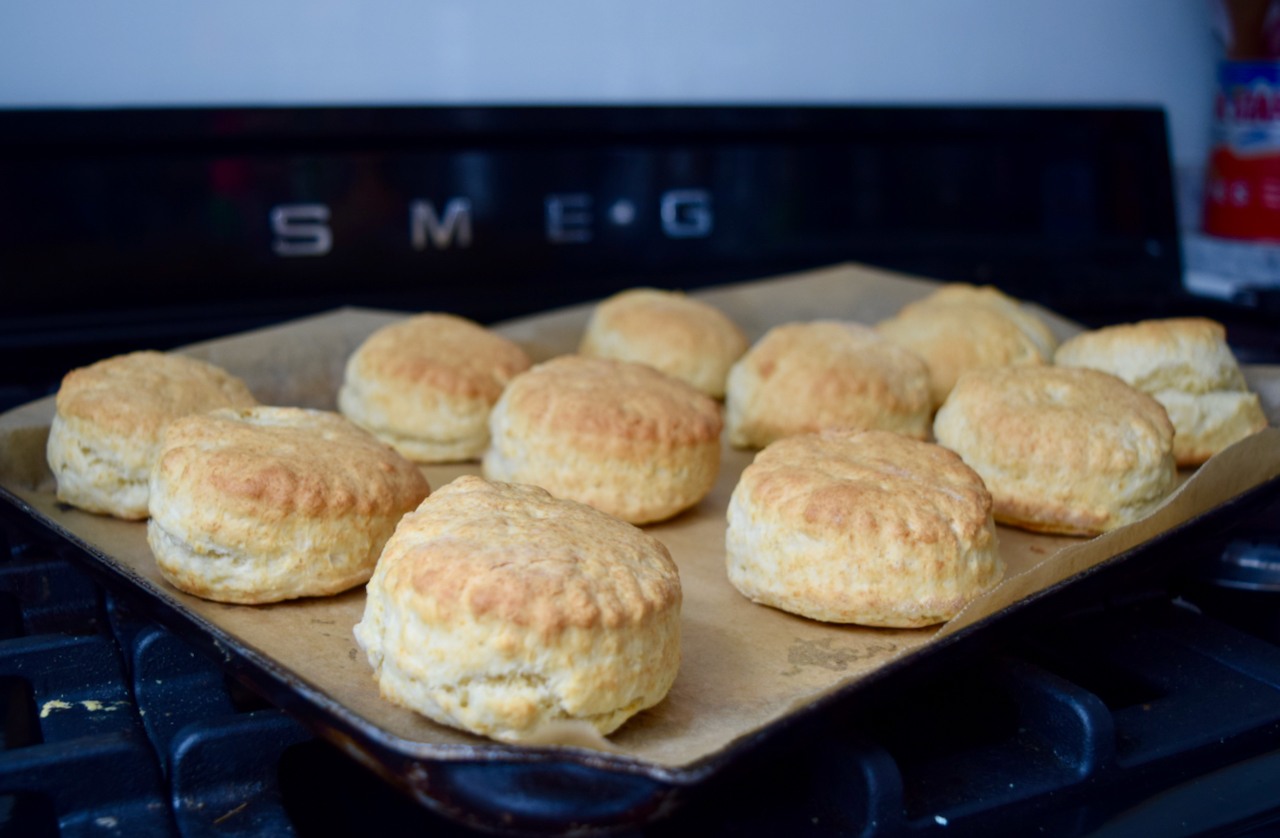 Wait an unbearable few moments for your scones to cool long enough to split, butter, trowel on the cream and ladle on the jam. And then sit quietly and enjoy.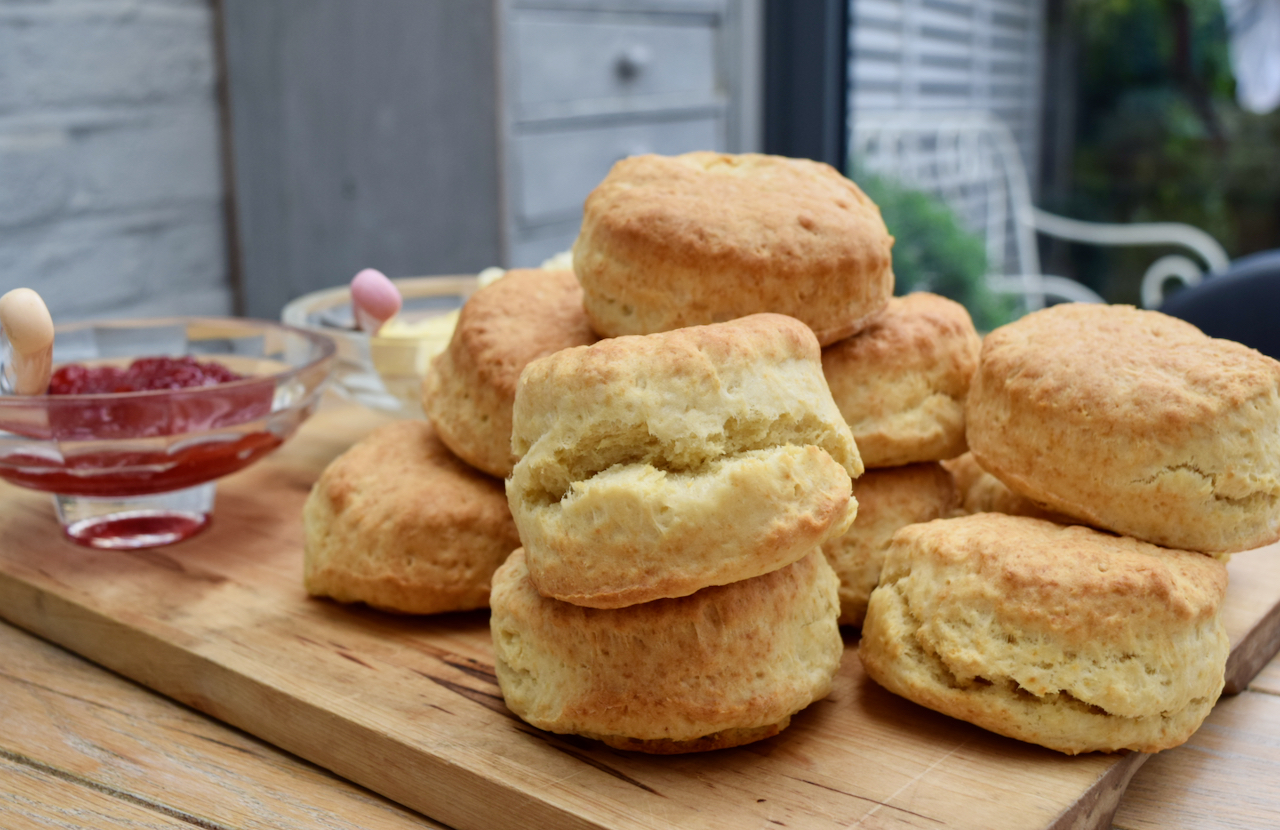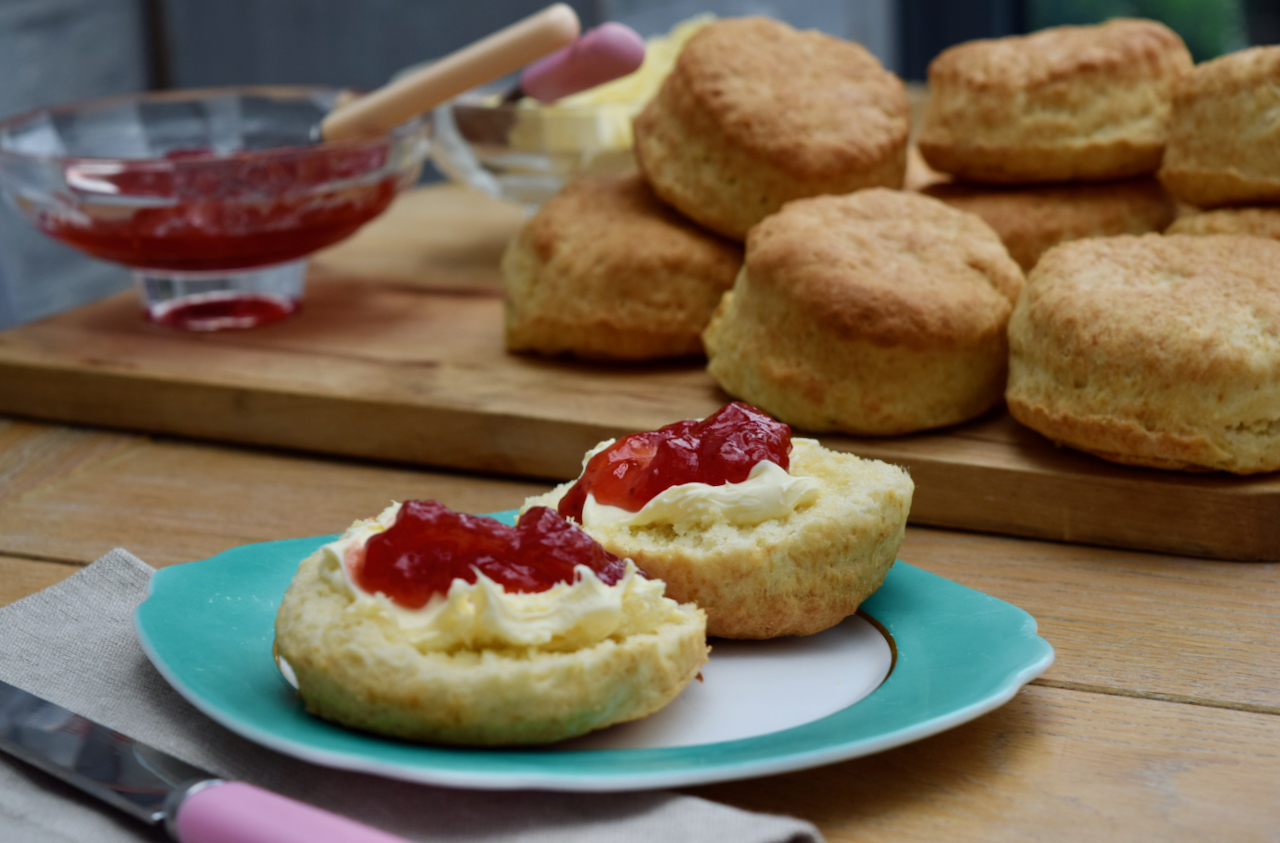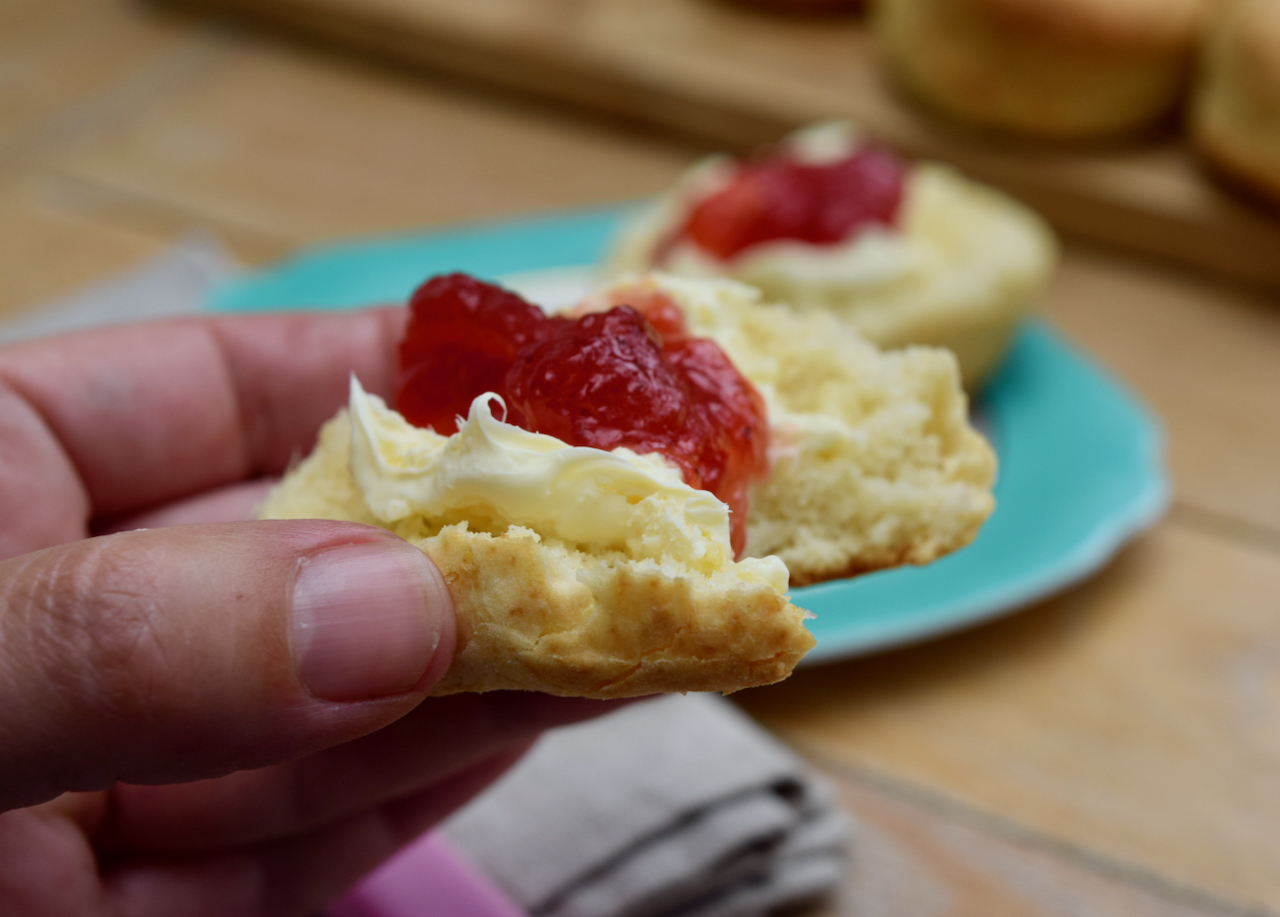 Having more time on my hands has its benefits as well as the downsides. On the plus I can whip up a batch of scones in 20 minutes, on the negative, the future is scary and uncertain. But hey, let's just focus on the scones for now.
Lucy x
Lemonade Scones recipe
Makes 10 to 12, size dependent
You will just need a bowl and lined baking trays for this recipe
400g self raising flour
a generous pinch of salt, this is optional and wasn't in the original recipe but I think the scones need a touch of salt
175ml double cream
175ml lemonade, I used Sprite, I wouldn't use diet versions
Butter, clotted cream and jam, to serve
Pre heat your oven to 200 degrees fan assisted and line two baking sheets.
In a large bowl weigh in the flour and salt, if using, and stir. Pour in the double cream and lemonade and stir until you have a shaggy dough.
Turn the scone dough out onto a floured work surface and lightly knead to bring it together. Roll out to a thickness of around 2 to 3 centimetres and stamp out with your chosen, fluted cutter. Dipping this in flour to stop it sticking is a good idea. My 3 inch cutter got around 10 scones from this mixture.
Place the scones on your lined baking sheet and bake for 12 to 15 minutes or until your scones are lightly golden and well risen.
Leave to cool slightly before serving slathered in butter, clotted cream and the jam of your choice.
These are best eaten on the day but you could re heat briefly in the oven and serve over the next couple of days.