Alabama Slammer Recipe
After all the tears, all the trips to Robert Dyas and 400 litres of cheap vodka later, Ben has finished his first year at Uni and is coming home this weekend. I am excited, I have spent a fortune on Ocado restocking the cupboards, I've cleared all my Lucy Loves plates and glasses out of Ben's room *kind of* and filled the drinks fridge in preparation. This first year has flown by, it's been emotional and not all fun and laughter but he has had a blast and has finally settled into his new found independence. Only to return home for at least 3 months and probably get on all our nerves with his eating habits, sleeping habits, bathroom habits and sleepover guests. But for now, we're celebrating, so to welcome Ben back to the fold, here's one of his favourite drinks, the Alabama Slammer.
Last time he came home, Ben and his friends filled our recycling bin with bottles of Smirnoff and 2 litre bottles of Fanta, class personified. However, left to his own devices Ben was making himself Amaretto and cranberry juice cocktails which he had been mixing when he still had some money in his bank account. I tried this concoction and it's v drinkable, like a bakewell tart in a glass. Just a squeeze of lime takes the edge off the sweet Amaretto. The mixology genes haven't fallen too far from the tree, and this is far more delicious than vodka and tropical Fanta ffs.
We are, allegedly, in for another balmy weekend, so this Alabama Slammer is just perfect over ice sitting out in the garden. Whether you are welcoming home a baby boy or just in need a bloody lovely drink, this is a big one for your Friday Cocktail collection.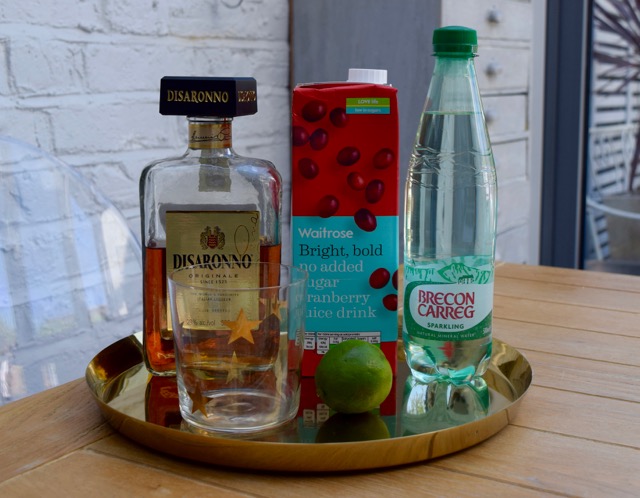 Nothing scarey here, we randomly always have Amaretto to hand, it's warming, nutty and makes a great after dinner shot.
Make a start on this with a good sized tumbler and plenty of ice, especially if the sun's shining.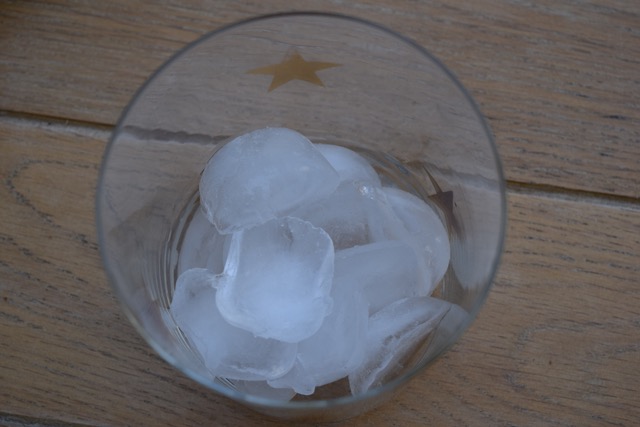 Pour in the generous shot of Amaretto then top up with around 250ml cranberry juice.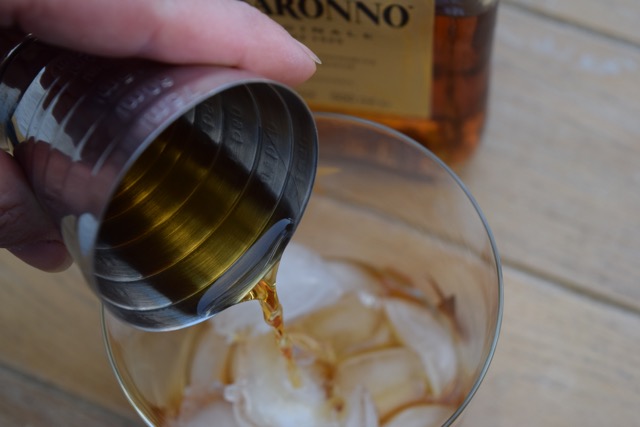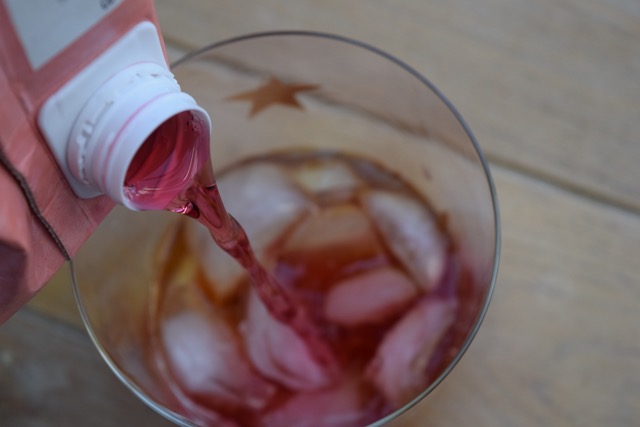 Give the drink a good squeeze of lime, a spritz of fizzy or soda water then a stir to mix.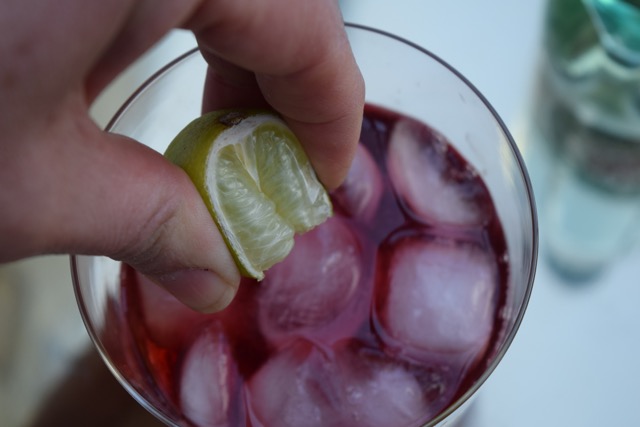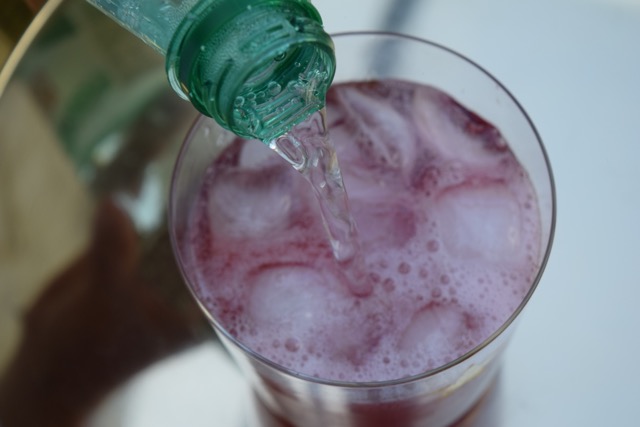 Garnish with a slice of lime then this nutty, fresh and refreshing drink is yours.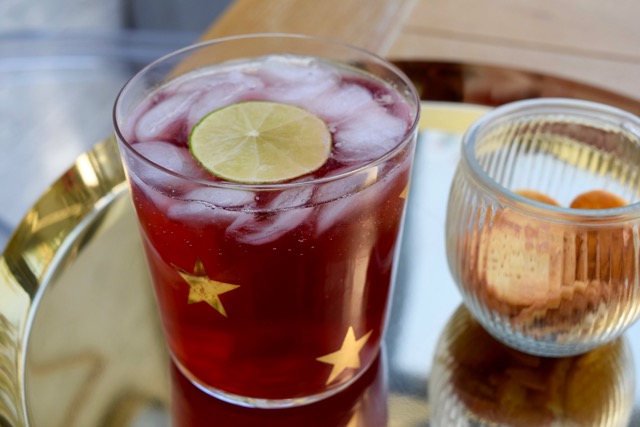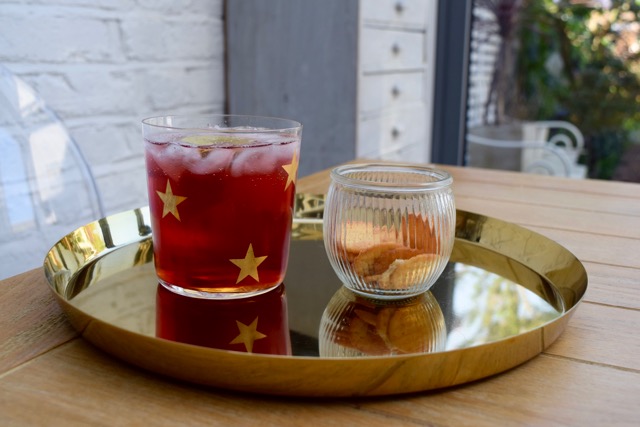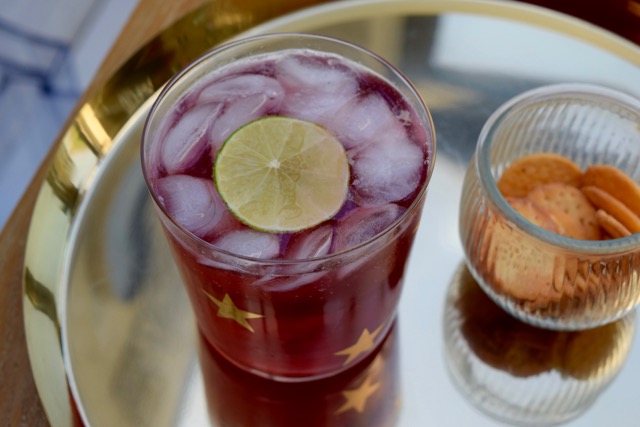 This flavour filled and delicious drink will make an elegant addition to any uni students drinks repertoire. There's only so many 2 for 1 shots you can drink before you need something with a touch more taste.
Welcome home, Ben, we've missed you, just don't make too much of a mess and eat all the food in one day. Please.
Lucy x
Alabama Slammer Recipe
Makes 1
You will just need a lovely tumbler/glass and stirrer
40ml Amaretto
Cranberry juice, to top up, around 250ml
A splash of soda or fizzy water
A squeeze of fresh lime juice
Lime wedge to garnish
Take a tumbler and add a good handful of ice. Pour in the large shot of Amaretto. Top up with fresh cranberry juice and a squeeze of lime. Add a final splash of soda or fizzy water, stir, then garnish with a slice of lime.
Sip and love.
SaveSave
SaveSave