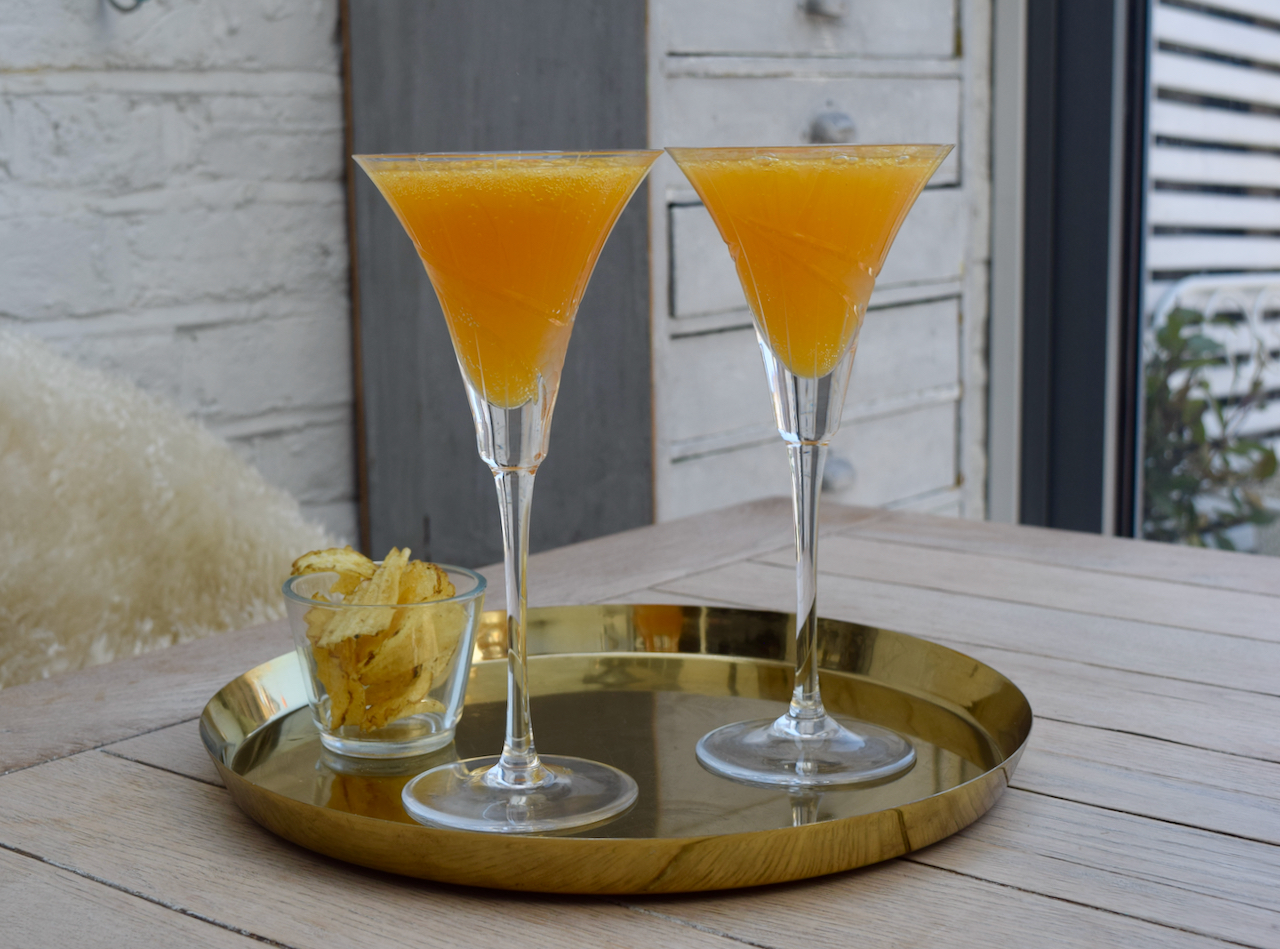 Amaretto Fizz Cocktail recipe
Now the summer's finally here I'm back on the cocktail train. There's nothing I love more than a sip of a little something sparkling in the garden, of a Friday night. This Amaretto Fizz ticks all the boxes for me: Amaretto ✔️ Fizz ✔️ and one of your five a day✔️
I absolutely bloody love Amaretto; its nutty sweetness brings everything to this cocktail and I use it whenever I can get away with it. This is mixed beautifully with fresh orange juice for citrus zing and then a topper of the fizz of your choice. I splashed out on a bottle of Cremant but Prosecco or Cava would still be amazing. I used my beautiful Czech glass coup glasses; a wedding present from the most wonderful friend of my parents, sadly no longer with us. Use a bowl glass for a longer drink; plenty of room for more of the fizz top.
I've given the recipe for one cocktail below, but I made two, followed by another two; if you've opened the bottle of fizz, it would be a shame to waste it.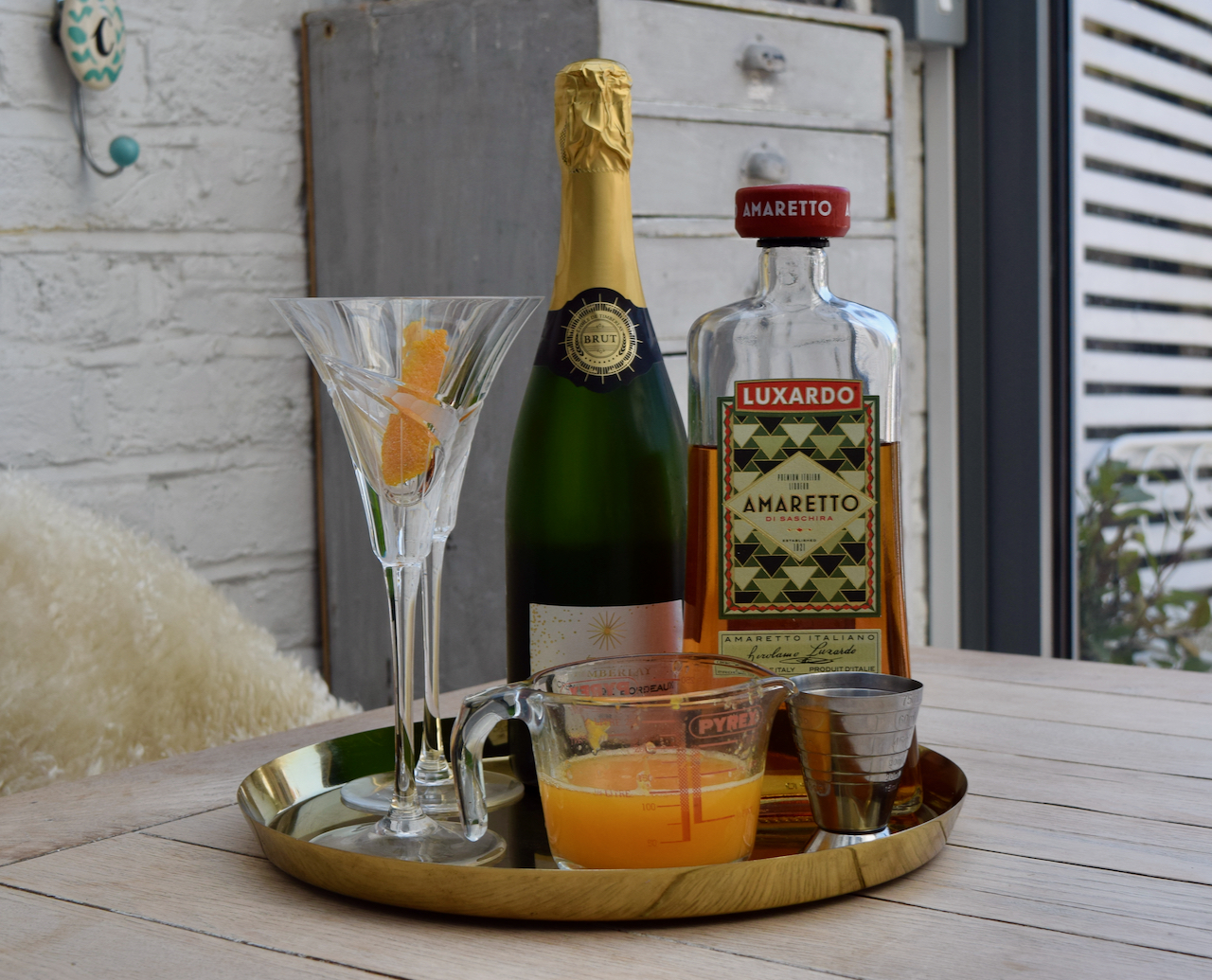 This is my dream cocktail line up for summer. Yes, I love a Negroni, but this Amaretto Fizz is fresh and oh so drinkable. I had some oranges in my fruit bowl so squeezed them for my OJ, but bottled is just as lovely.
Firstly, make sure your chosen fizz is ice cold. Next, take your glass and measure in your almond scented Amaretto.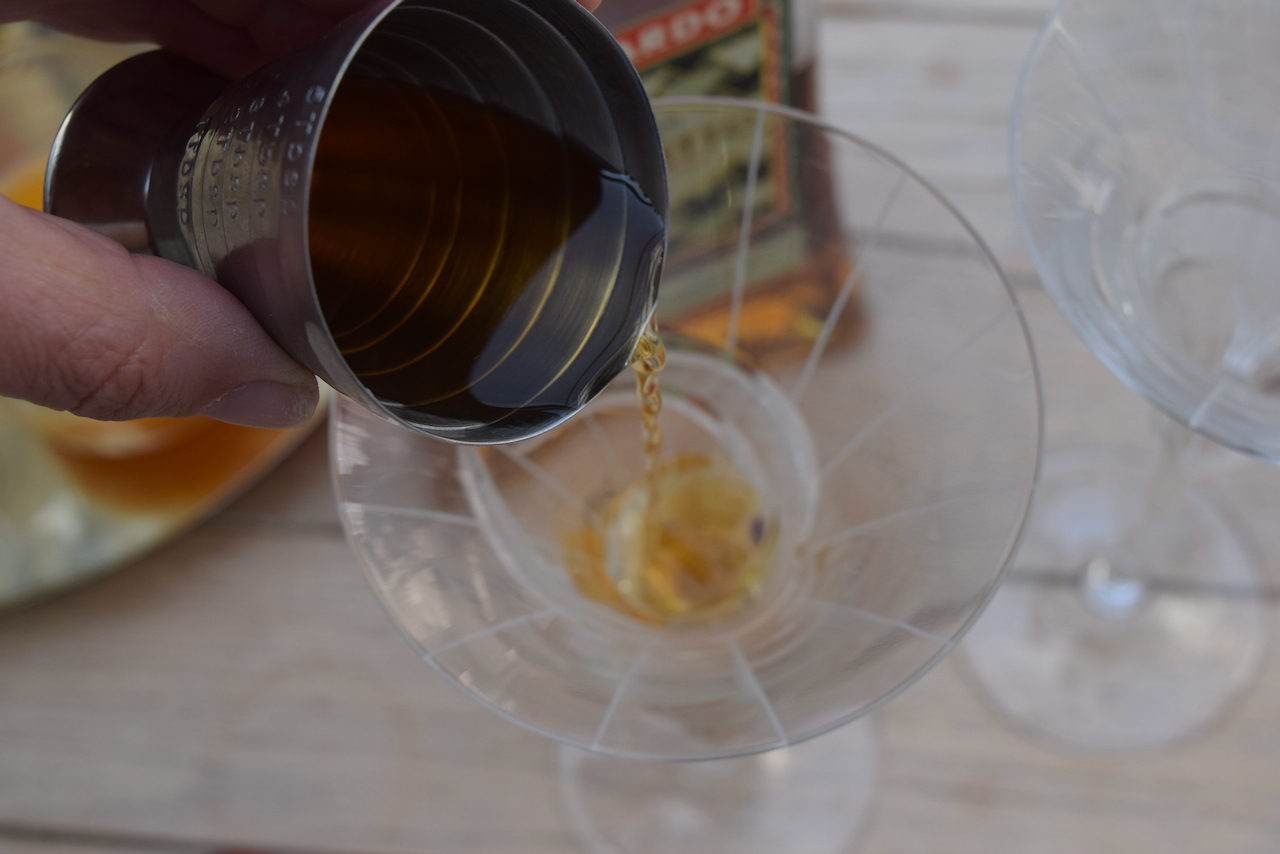 Follow in with the fresh orange juice then give it a gentle stir.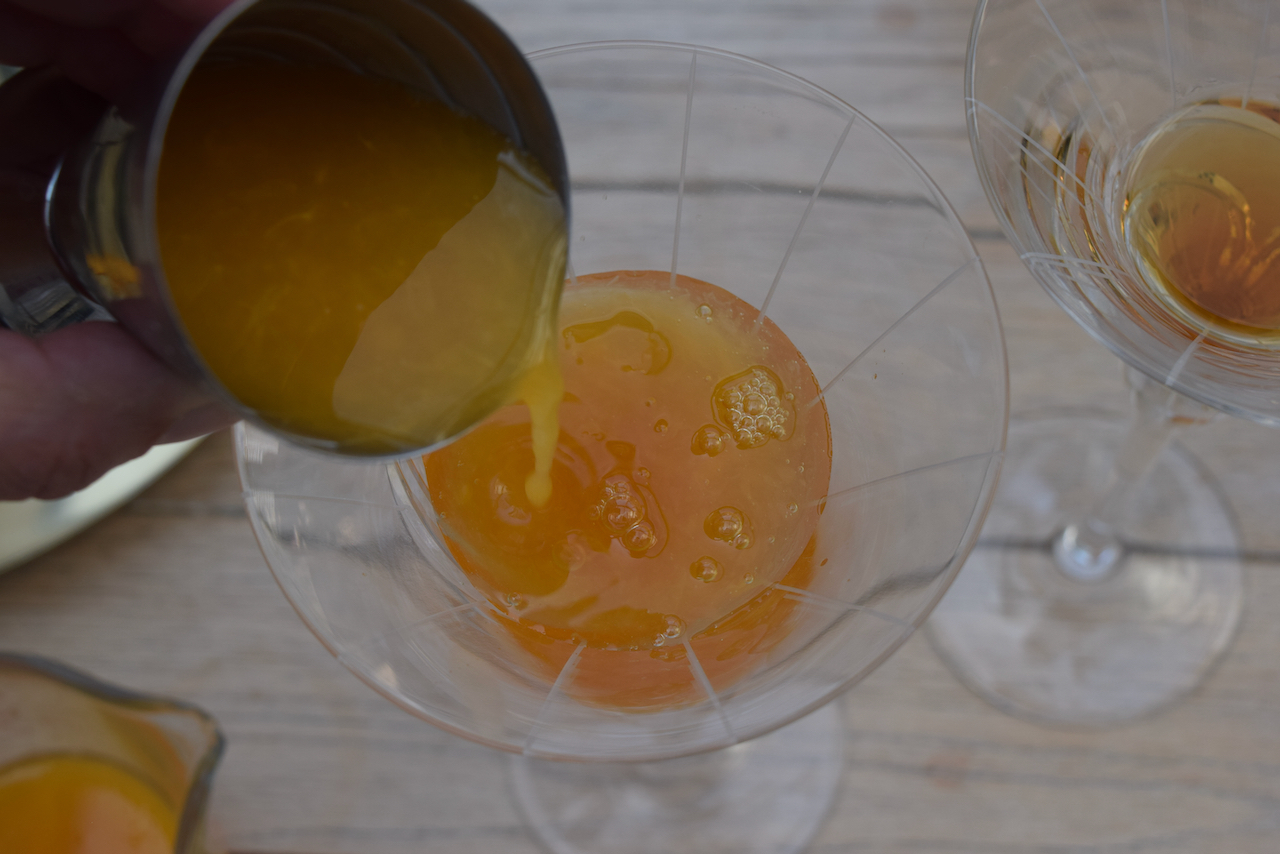 Now all that's left to do is top up with your chilled fizz. Go gently here, or your cocktail may froth, and believe me when I say you don't want to spill a drop of this.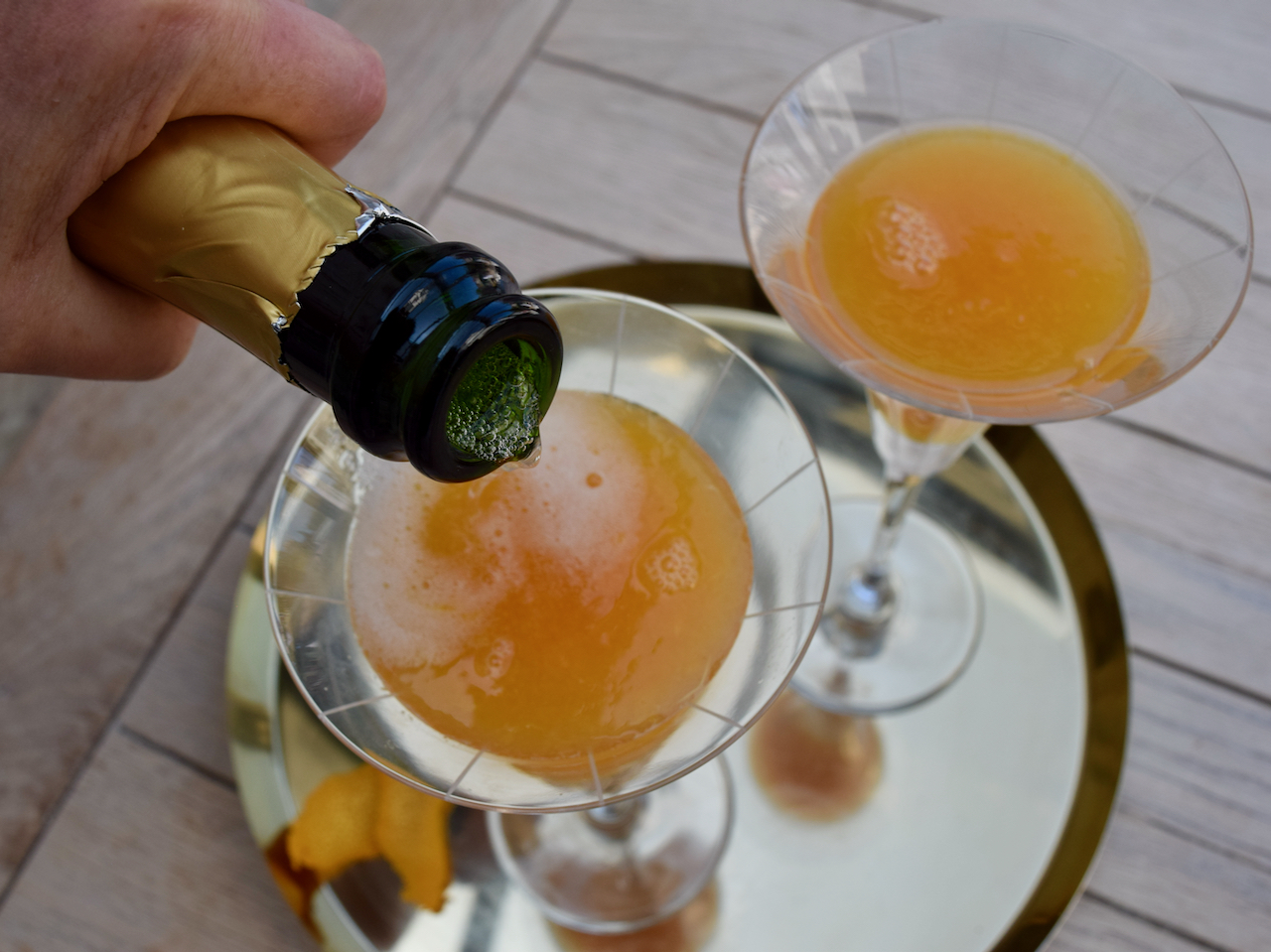 Drop in a twist of orange zest for another citrus boost and then it's all yours. Welcome summer into your life, then pour another and welcome it all over again.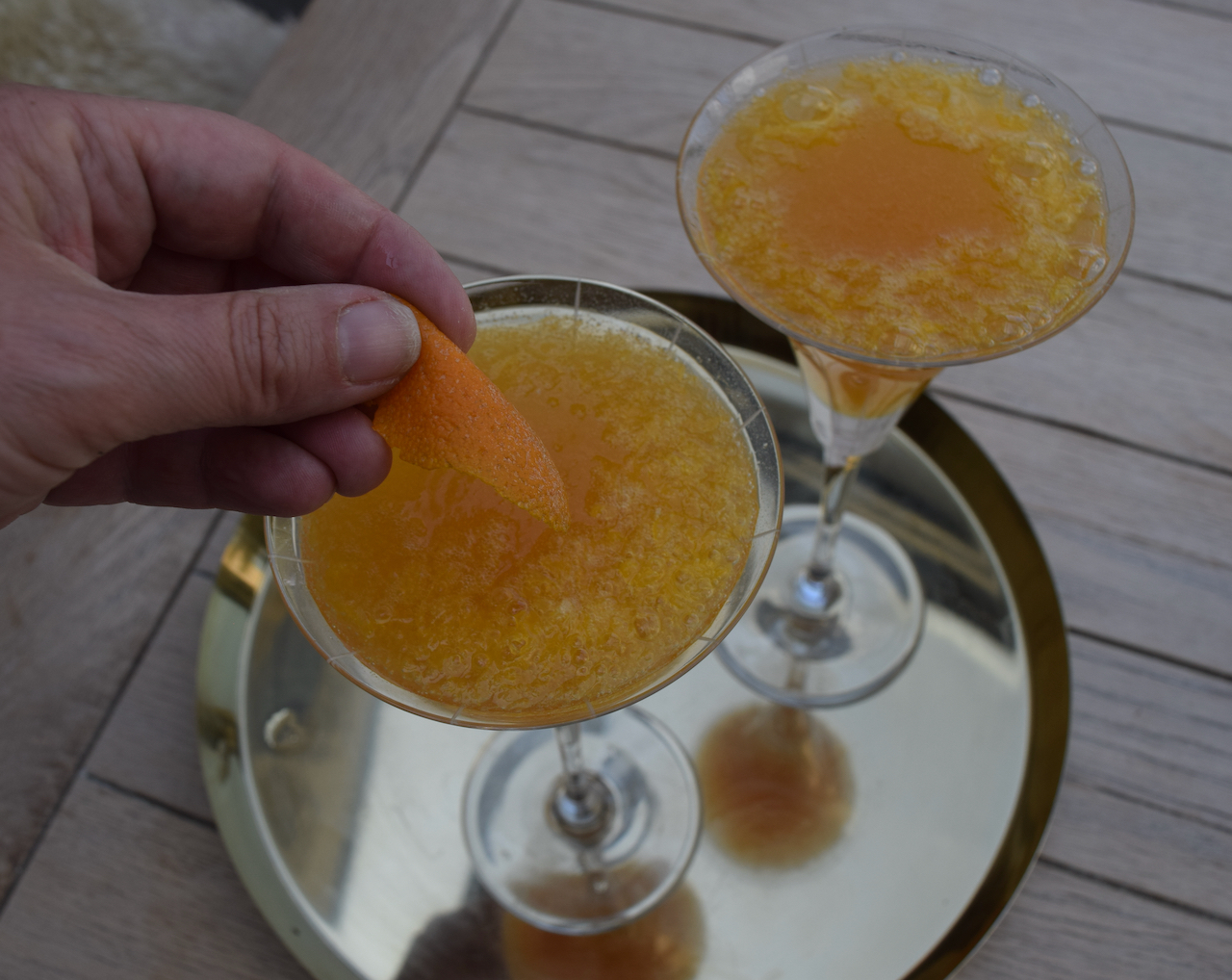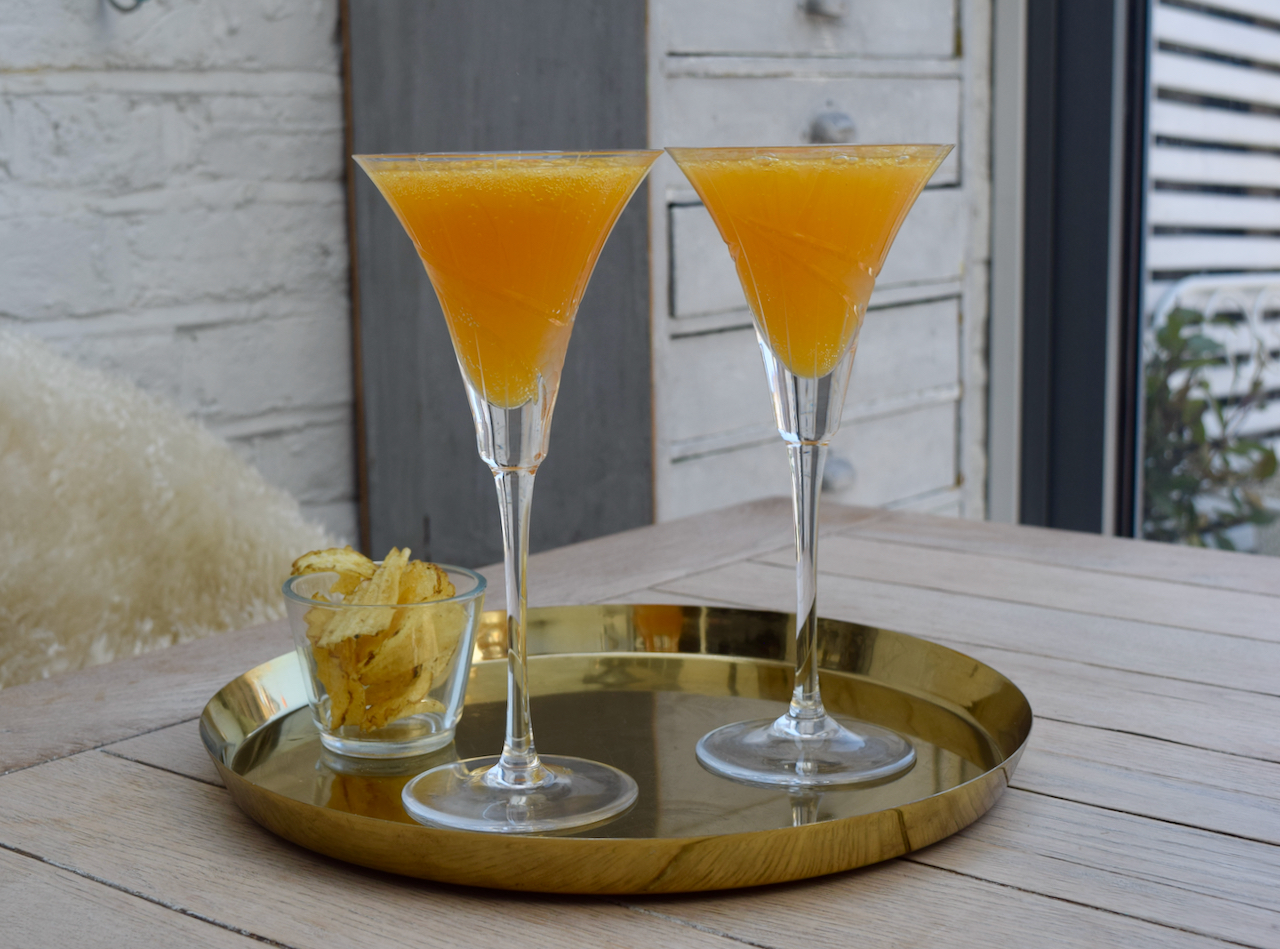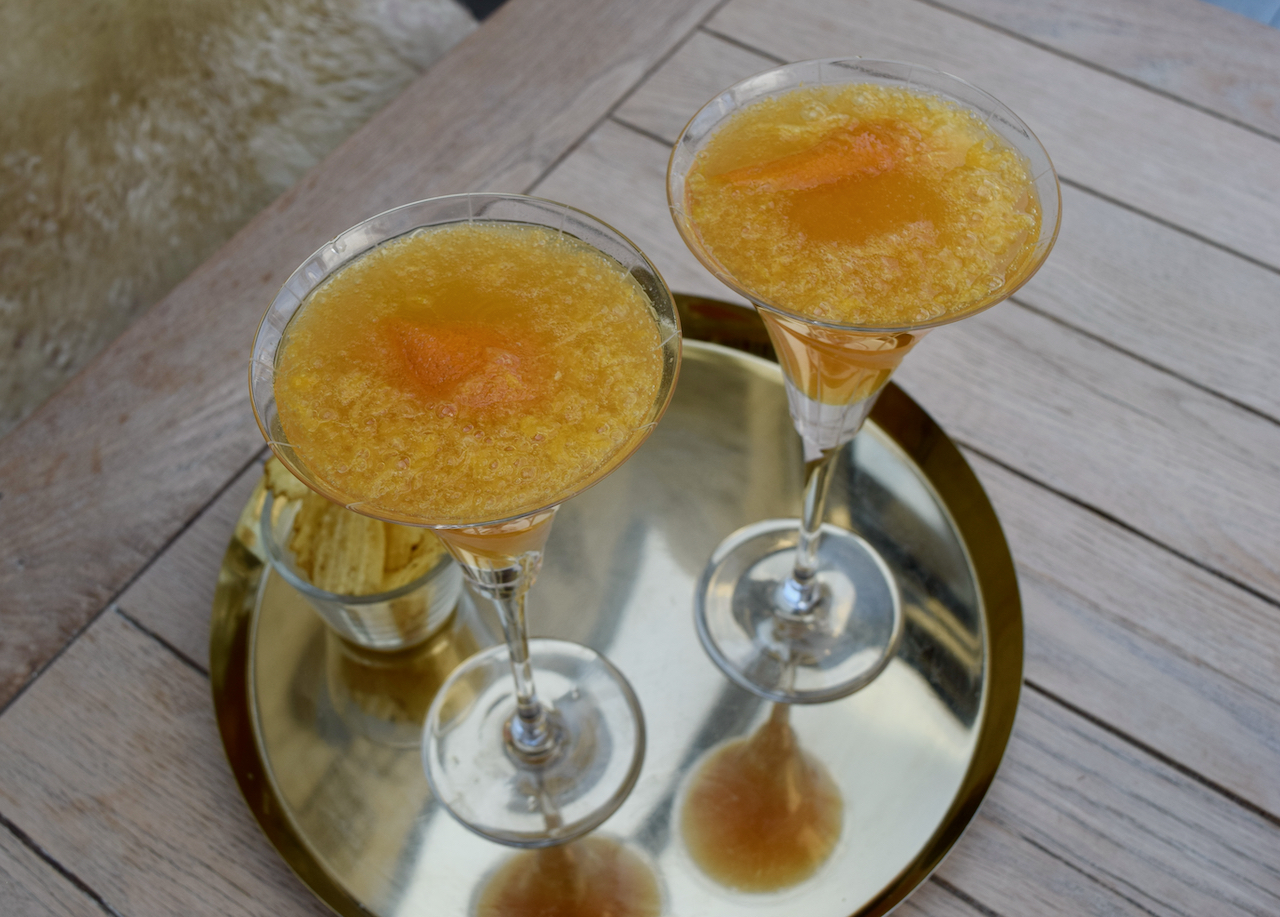 Nutty, fruity and sparkling, this Amaretto Fizz literally has me written all over it.
Happy sunny Friday.
Lucy x
Amaretto Fizz Cocktail recipe
Makes one cocktail, although once you've opened a bottle of fizz you may as well make more
You will just need a coup or bowl glass
40ml Amaretto
75ml orange juice, I freshly squeezed mine
Fizz to top up, I used Cremant, but Prosecco or even Champagne if you're flash
Orange zest to garnish
Take your chosen glass and pour in the amaretto and orange juice. Stir gently, then top up with the well chilled fizz of your choice.
Sip and fall in love.