Aperol Negroni Recipe
This Cocktail Friday is my darling Dad's birthday. And in honour of him, what could more appropriate for the man who made me my first gin and tonic, than a gin based cocktail. On a more selfish note, I have chosen a cocktail I have been meaning to try for ages.
This Aperol Negroni is a slightly lighter version of the classic Negroni. The original contains Campari, which I don't like, so, selfishly I have substituted this for the slightly lighter aperitif, Aperol. And, blimey, does this make it a warming, tasty version. On first tasting, this is a strong drink, with quite the set of balls. I have had four of these now, not in succession may I point out, it's been a bad week, but not that bad, over the course of a week and the Aperol Negroni is quite possibly my new favourite drink.
The gin shines through the herby, citrus flavours of the Aperol and red Vermouth to create quite the most perfect pre dinner snifter. I shall mainly be drinking Aperol Negroni's from here on it. Just so you know.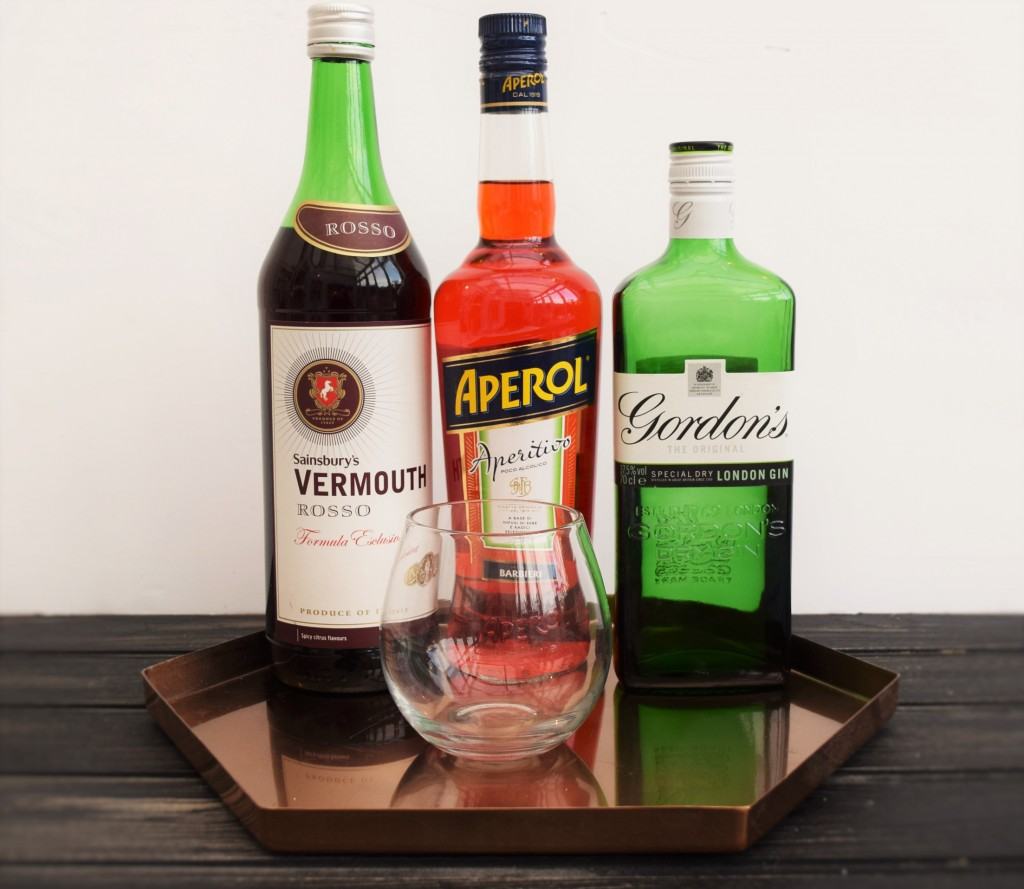 What a colourful line up to create this mouth watering drink. Aperol is another of my favourite drinks. I was quite late to the party with it but I am certainly making up for lost time.
Make a start by taking an interesting looking tumbler from your collection of interesting looking tumblers *just me with that collection then?*. Add a big handful of ice to the tumbler.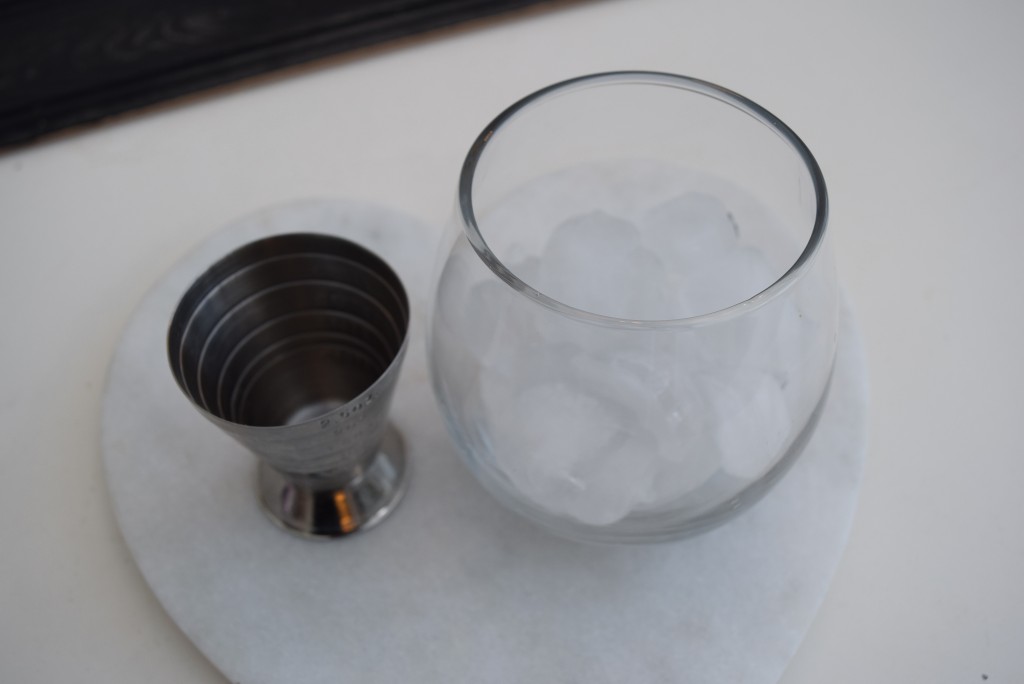 Measure out the shot of bright orange Aperol and pour over the ice.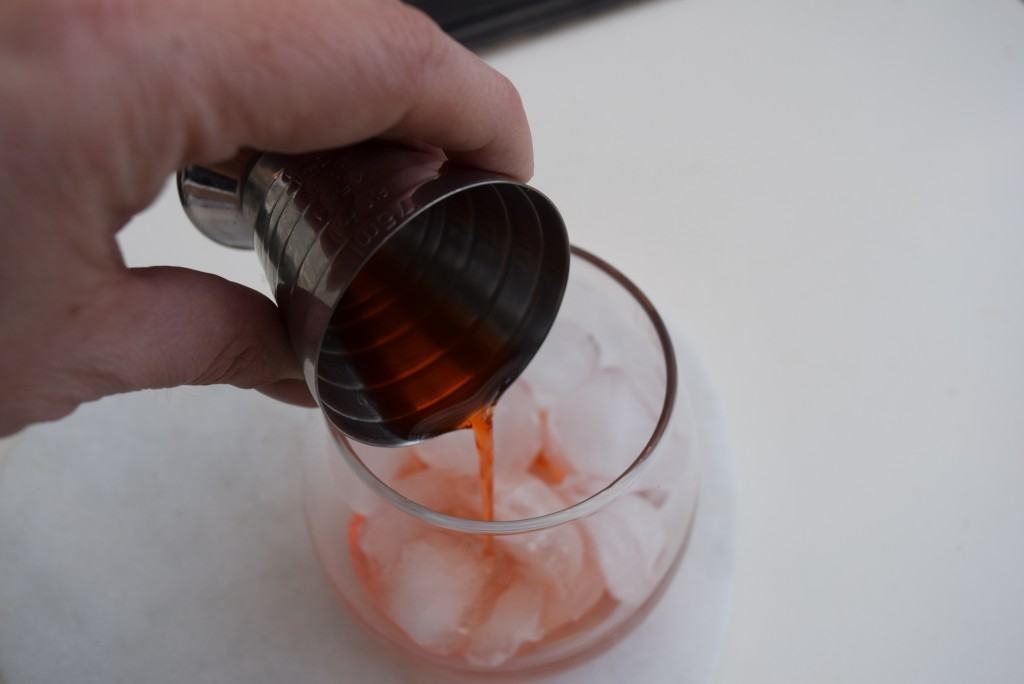 Next, pour in the shot of gin, ignoring my horrible podgy hand in the shot above.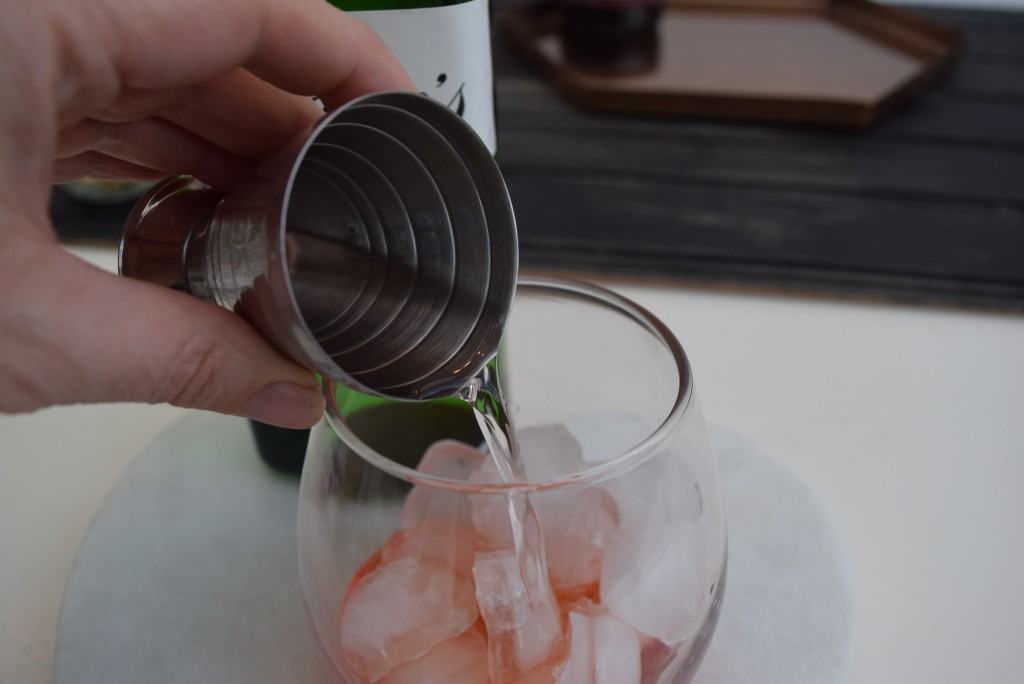 And finally to complete my new favourite drink, add in the shot of red Vermouth. Just as well I bought a litre bottle of this as I am really pushing on through with it.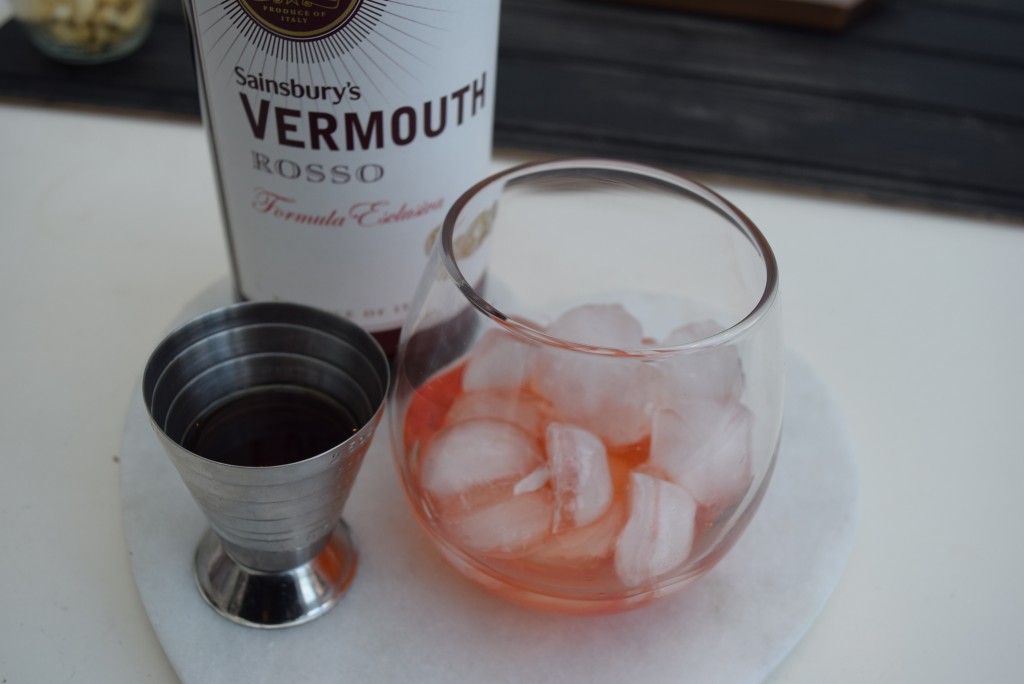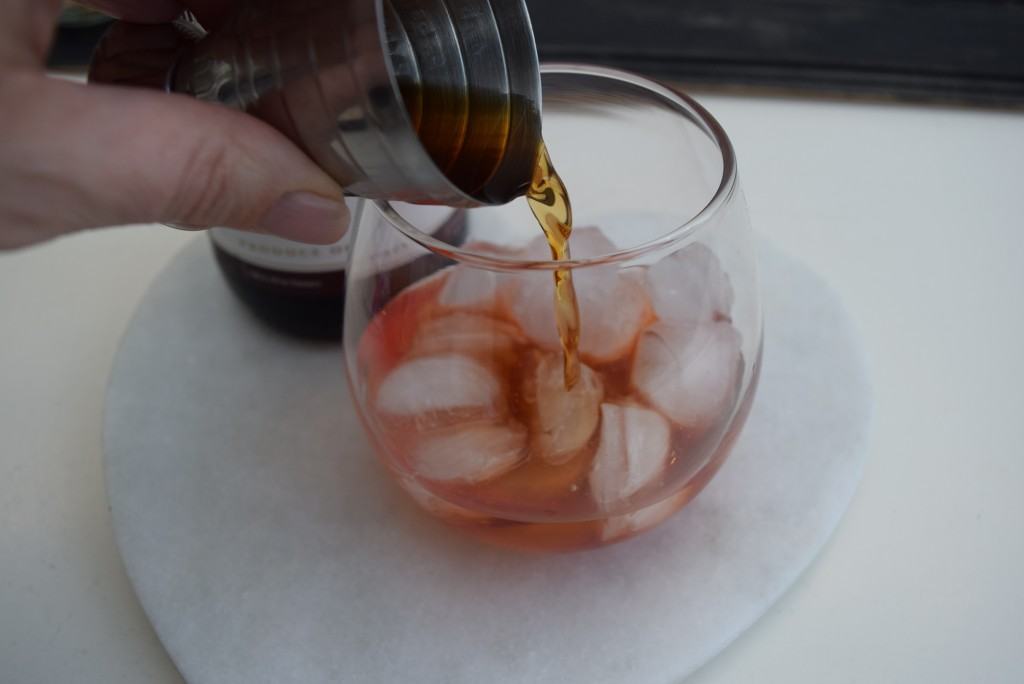 Swill the glass around to mix all these fragrant ingredients together then garnish with a twist of lemon.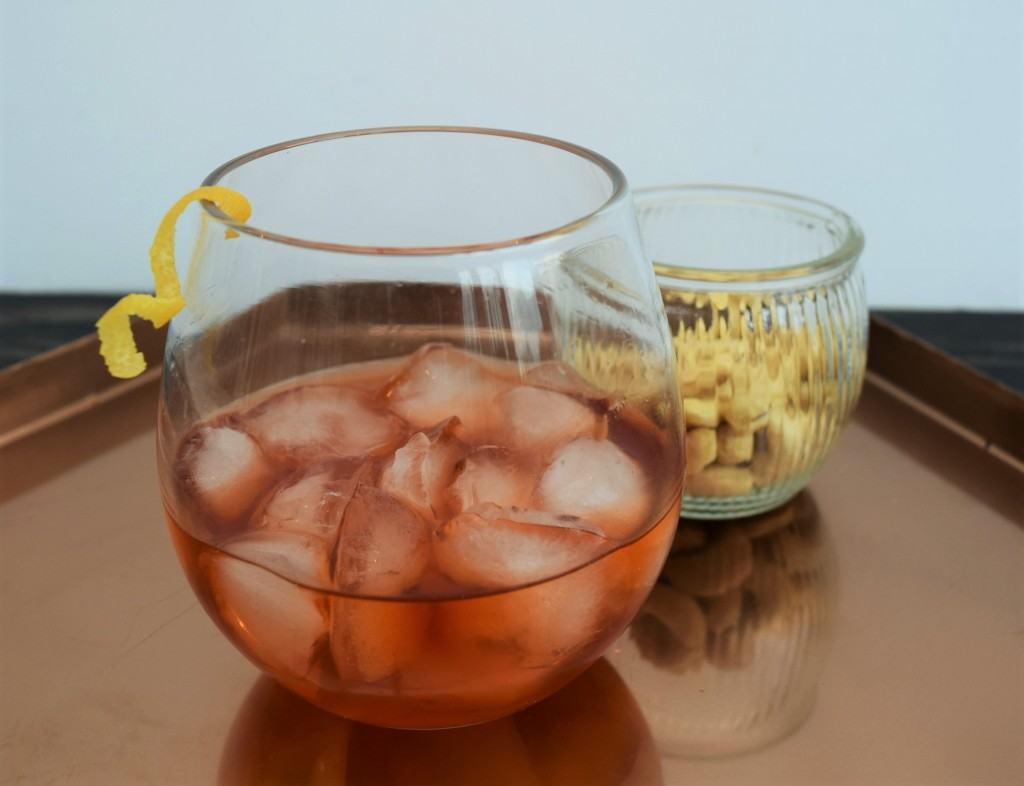 Small bowl of cashews, optional.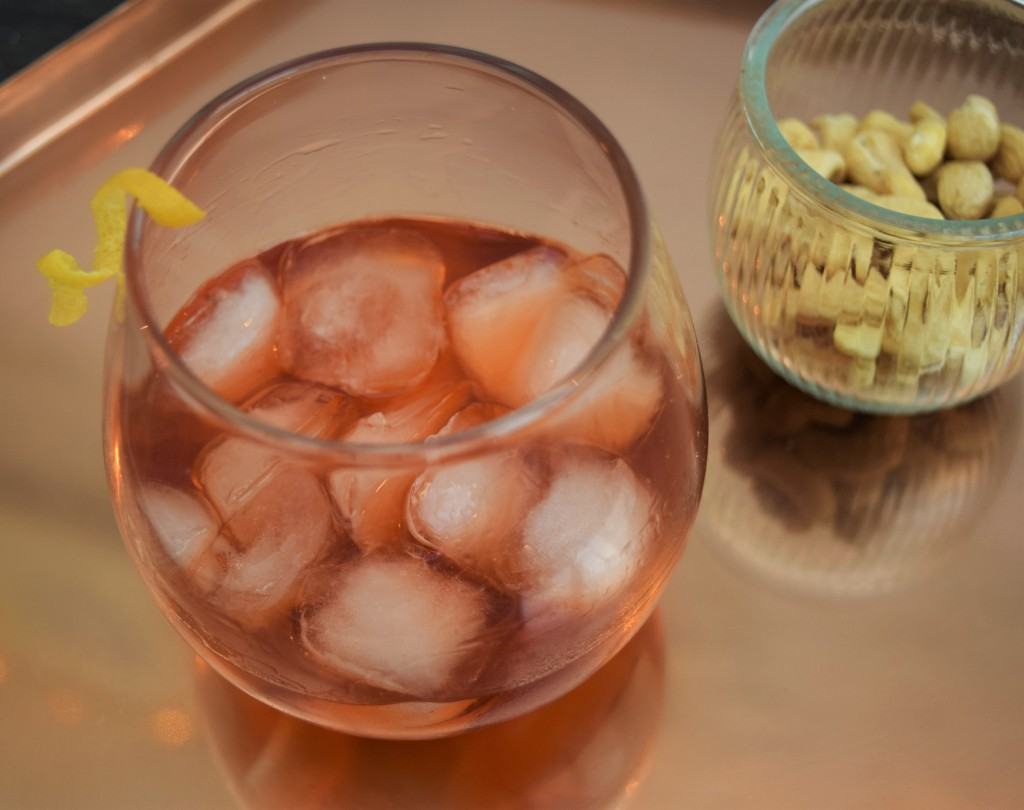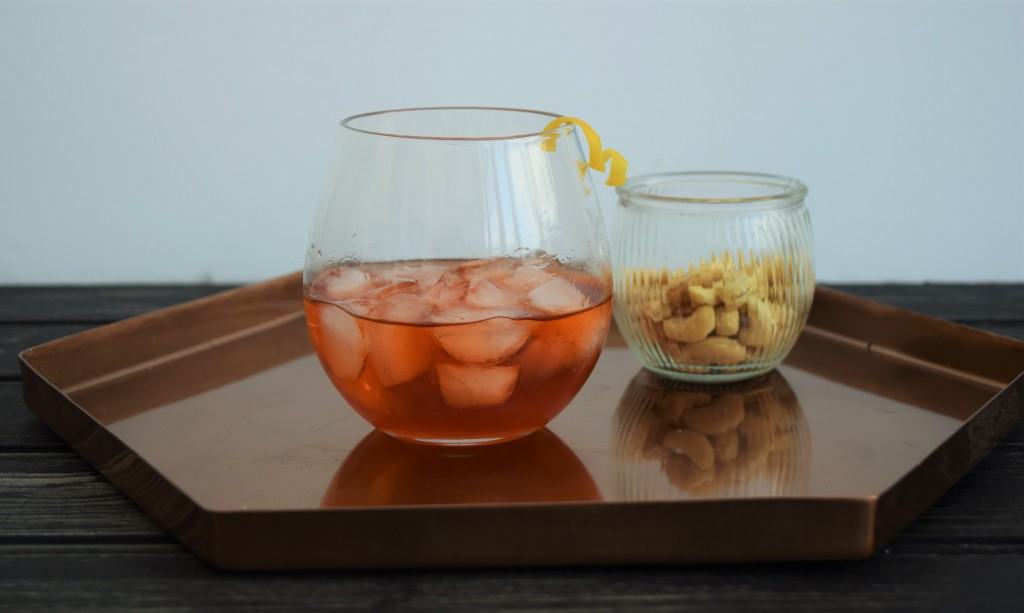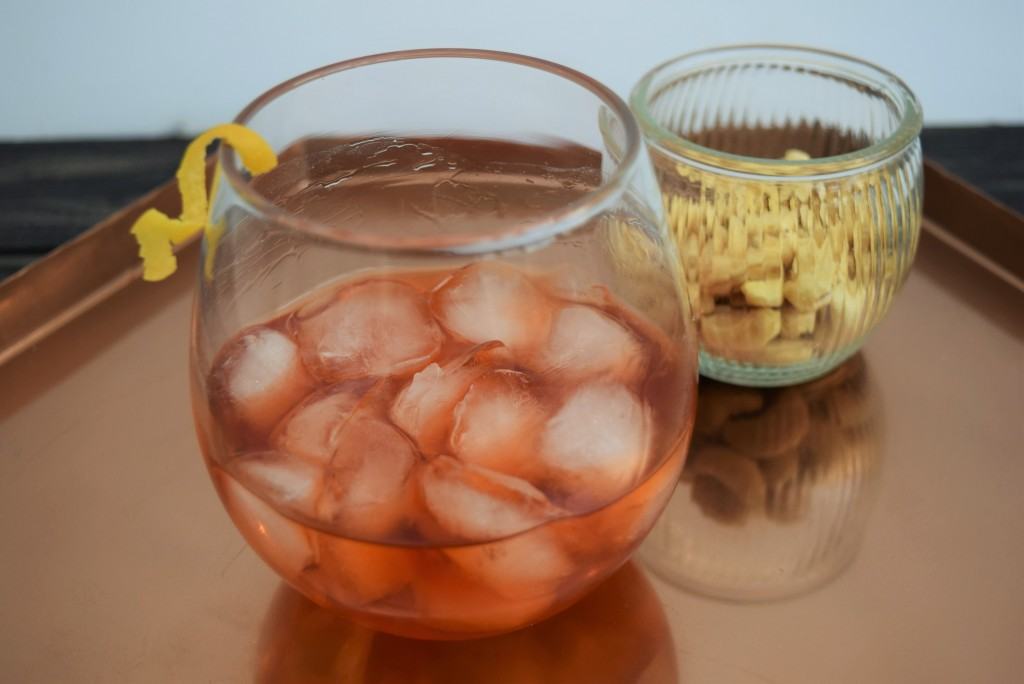 It's not often I find a drink to knock the gin and tonic off it's perch, but the Aperol Negroni is certainly giving it a run for it's money. It's almost herby in flavour, warming, but refreshing, I can't recommend it highly enough.
So, Happy Birthday to my lovely Dad. I will certainly be making one of these for him later.
Have a wonderful weekend.
Lucy x
Aperol Negroni Recipe
You will need a tumbler and ice
Serves 1
25ml Aperol
25ml Gin
25ml red vermouth
Take a good sized tumbler and add a handful of ice. Pour in the Aperol, gin and red vermouth. Give it a good swill around, then sip at your leisure. Then pour yourself another.