Blood Orange Gin and Tonic Recipe
Well, what a stormy week it's been. Weather wise and emotionally. Storm Doris came and messed up my newly washed hair and teenage boys got on my nerves. So, now Friday's here, it's time to raise the spirits with a cocktail or two. Two, realistically. If you have ever even read at least one Lucy Loves post, you will know I am borderline gin dependent and always looking for a gin based treat. So, to coincide with the short blood orange season, do please treat yo'self to a Blood Orange Gin and Tonic this Cocktail Friday.
Along with my gin obsession, I also am a huge fan of blood oranges. They have a brief season, but the supermarkets do occasionally have the juice in stock for a longer time.  It has a brilliant sweet and sour flavour which adds a vibrance to a standard gin and tonic. Ben, who is perfecting his drinking skills aged 18 and a half, had to admit, even as a non gin drinker, that this Blood Orange Gin and Tonic is super drinkable. I have fashioned it into a long drink, which, as the weather warms up *when?* I can envisage sipping on my newly laid decking. If Clyde ever gets around to laying the new decking that is.
I am bloody sick to death of damp, grey windy weather, come back frostiness and brightness to see us through to spring now. It's either that or I start wearing a hair net, so I think the former is a better option. To evoke feelings of spring in the meantime, crack on with your Blood Orange Gin and Tonic this Cocktail Friday. It won't help your frizzy hair, however, sorry about that.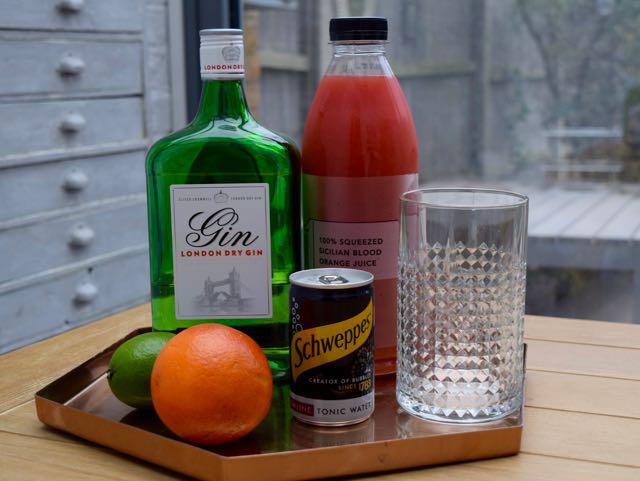 There's my lovely Aldi gin, still doing good business, with thanks to them. It's worth a trip to Aldi to get some, it has an aromatic flavour which is really quite elegant.
Make a start with ice, always ice, no one likes a warm cocktail. Add a good handful to a nice tall glass.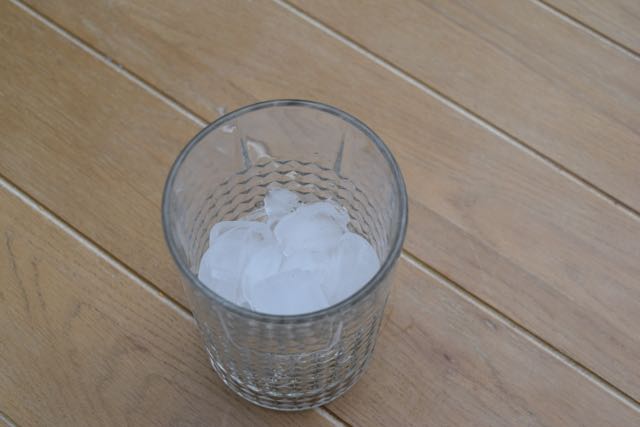 Next, add your super delicious gin to your glass then squeeze in some fresh lime juice for zing.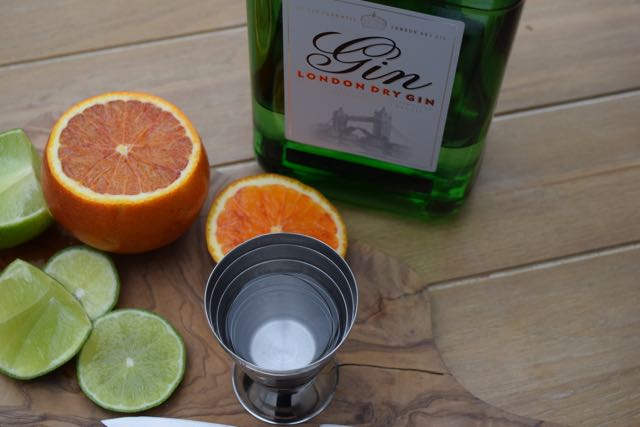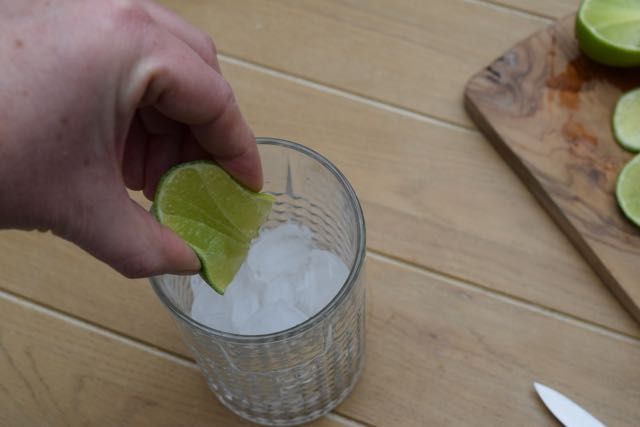 Aaagggh, hand.
Now pour in the blood orange juice and give it a bit of a stir. I had some from Waitrose in a bottle but do squeeze some fresh ones while you can, and if you can be arsed.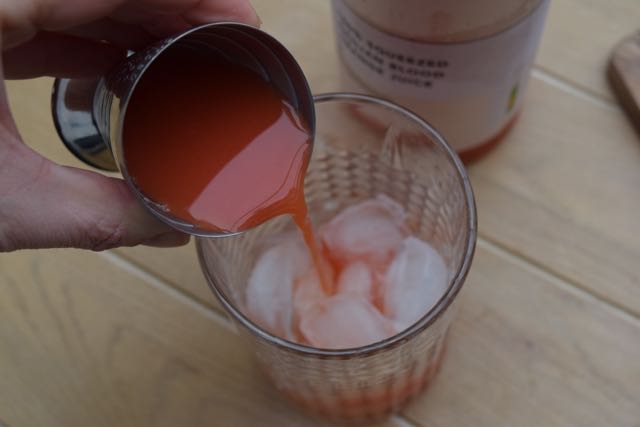 Top it up with your tonic water of choice and stir. I persevere with slimline as a nod to my increasing waistline, but go with whichever you have to hand.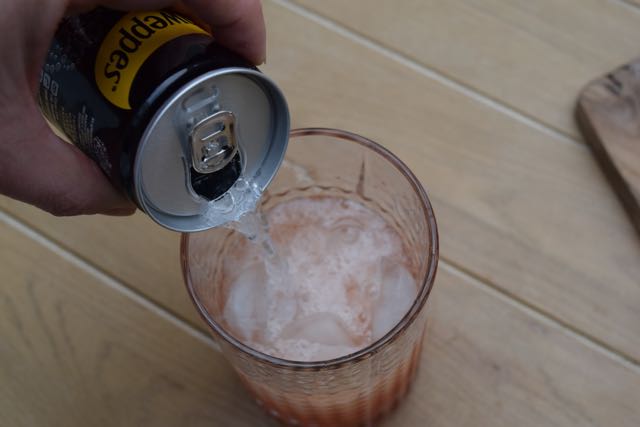 Add a final flourish with a slice of lime and a slice of blood, or regular orange if you have one.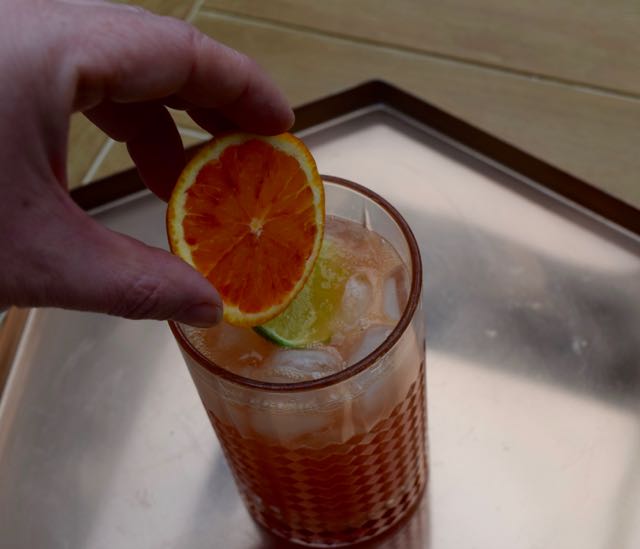 This is so drinkable, make sure you have the wherewithal for a second to hand. And a little bowl of nuts, of course.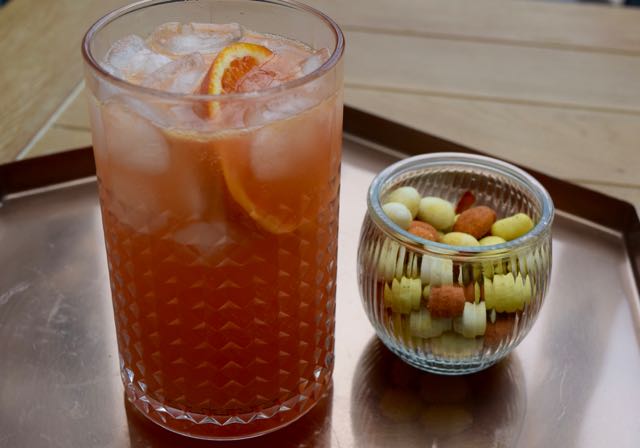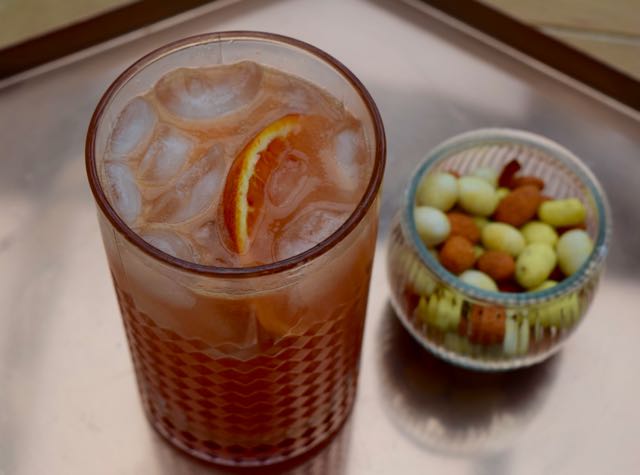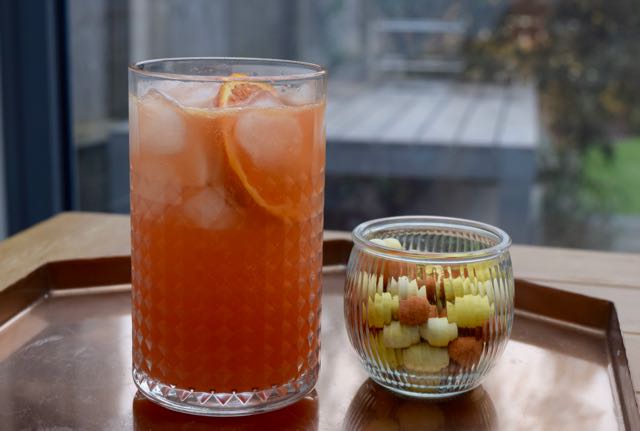 I don't need an excuse to serve a gin and tonic on a Friday. But if I can find a new and exciting way to bring gin into your lives, then this is it.
Have a lovely weekend and let's pray for less gusts and better hair.
Lucy x
Aldi kindly sent me a bottle of their London Gin, however, all opinions and ramblings are, as always, my own.
Blood Orange Gin and Tonic Recipe
Makes 1
You will need a nice tall glass
A handful of ice
40ml gin
Juice from a quarter of fresh lime
75ml blood orange juice
100ml tonic water
A slice of lime and blood/regular orange to garnish
Take a tall glass and add a handful of ice. Pour in the shot of gin then squeeze in the fresh lime juice. Pour in the blood orange, either fresh or from a bottle, and stir. Top up with tonic water, stir again then garnish with a slice of fresh lime and/or blood orange. Sip and love, love, love.