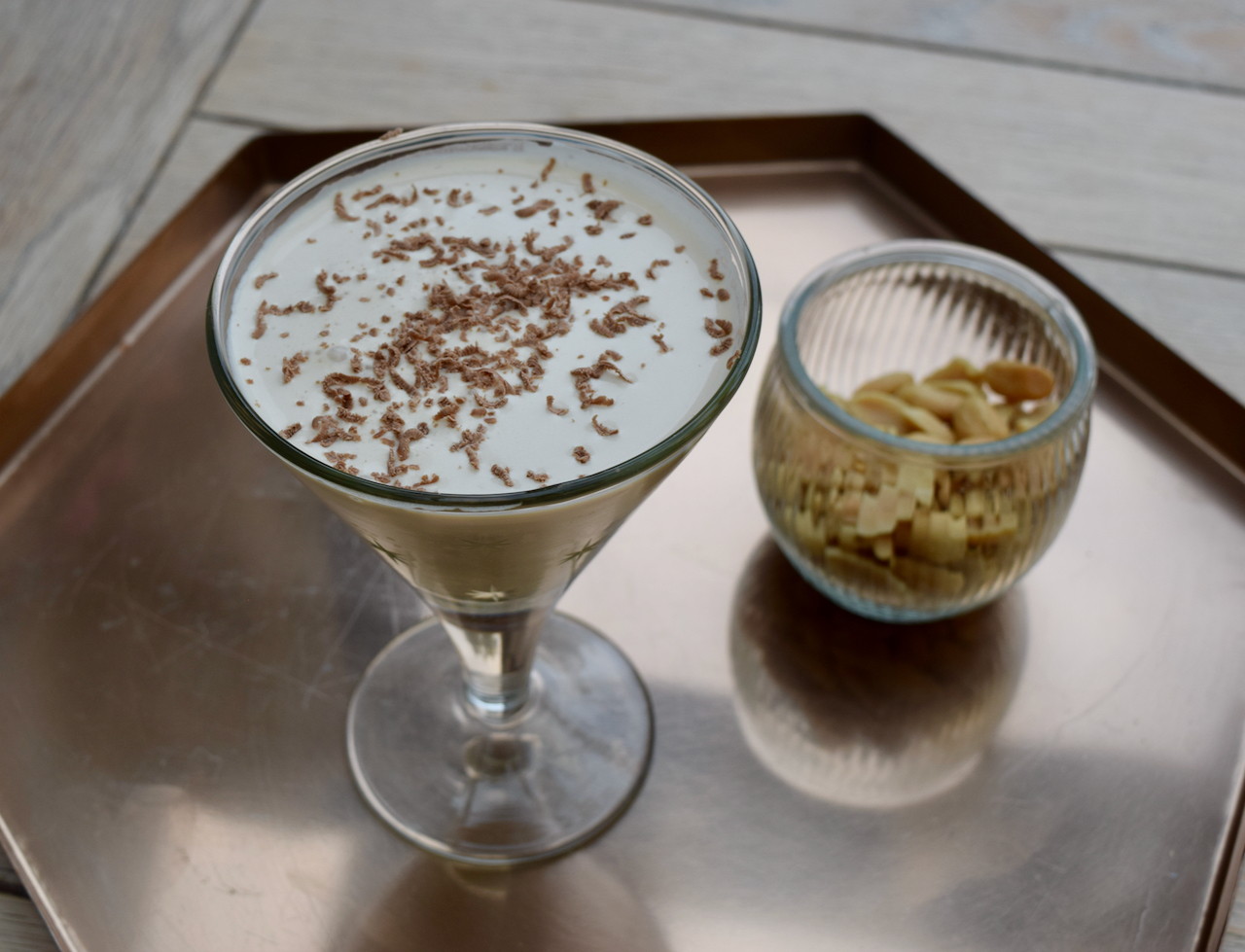 Brandy Alexander recipe
When it comes to cocktails, I am pretty old school. I love a classic and find all the new cocktails featuring all number of different bitters and spirits terrifying. And expensive. I have a very well stocked drinks cabinet at all times and am able to conjure up most old faves at a moments notice. Hence todays offering – the classic Brandy Alexander.
I have been meaning to share this one with you for ages; a full, unopened bottle of creme de cacao being evidence that a Brandy Alexander's been on my mind. And why wouldn't it be? It's a heady blend of brandy, the aforementioned chocolatey creme de cacao and double cream. Such was it's delicious creamy nature, Clyde wrestled it out of my hand, post photography, so I ended up making another one to sip quietly by myself.
This cocktail is a quiet nod to the Easter weekend with its chocolate based festivities. That said, I'll be using any bloody excuse to drink one from here on in.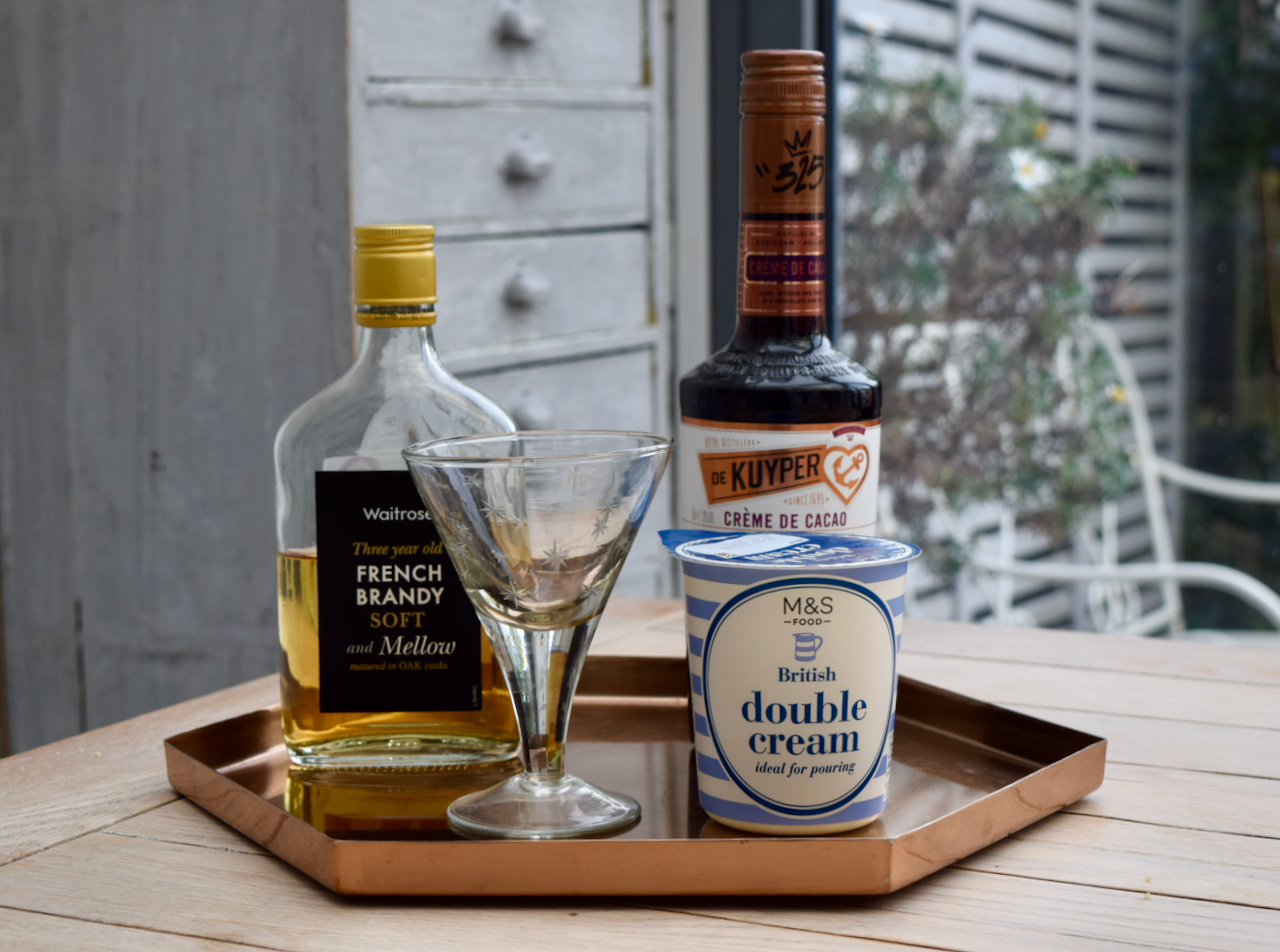 My brandy stock is running low, hence the small bottle on offer here, hastily purchased to feed my Christmas cake, and not having seen the light of day since. The creme de cacao is here to stay, until the boys discover how good it tastes, and it ends up being taken to some random party.
Make a start with a cocktail shaker and plenty of ice. Next measure in the creme de cacao and brandy.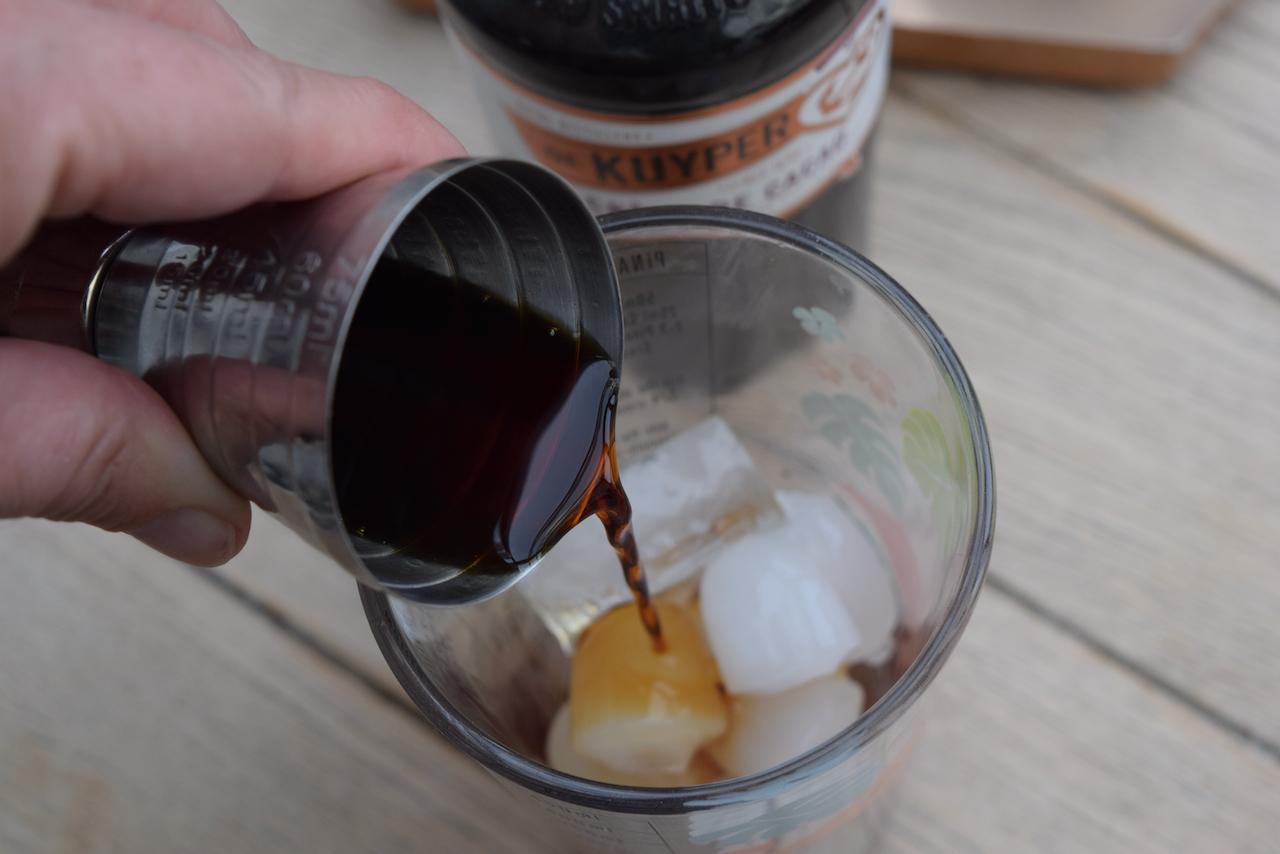 In a final creamy flourish, add the double cream, then shake until chilled.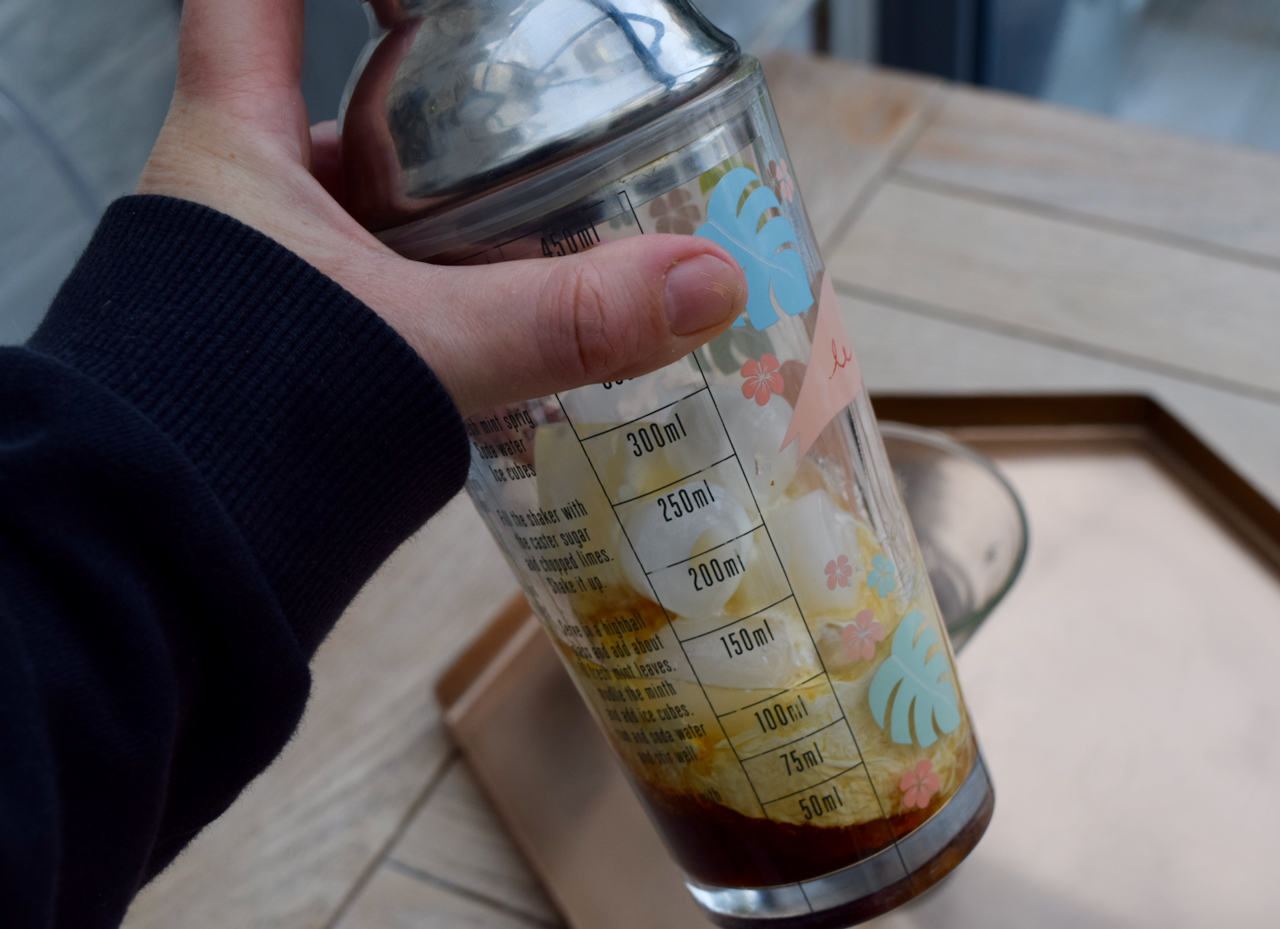 Pour into an elegant glass, martini style if you like.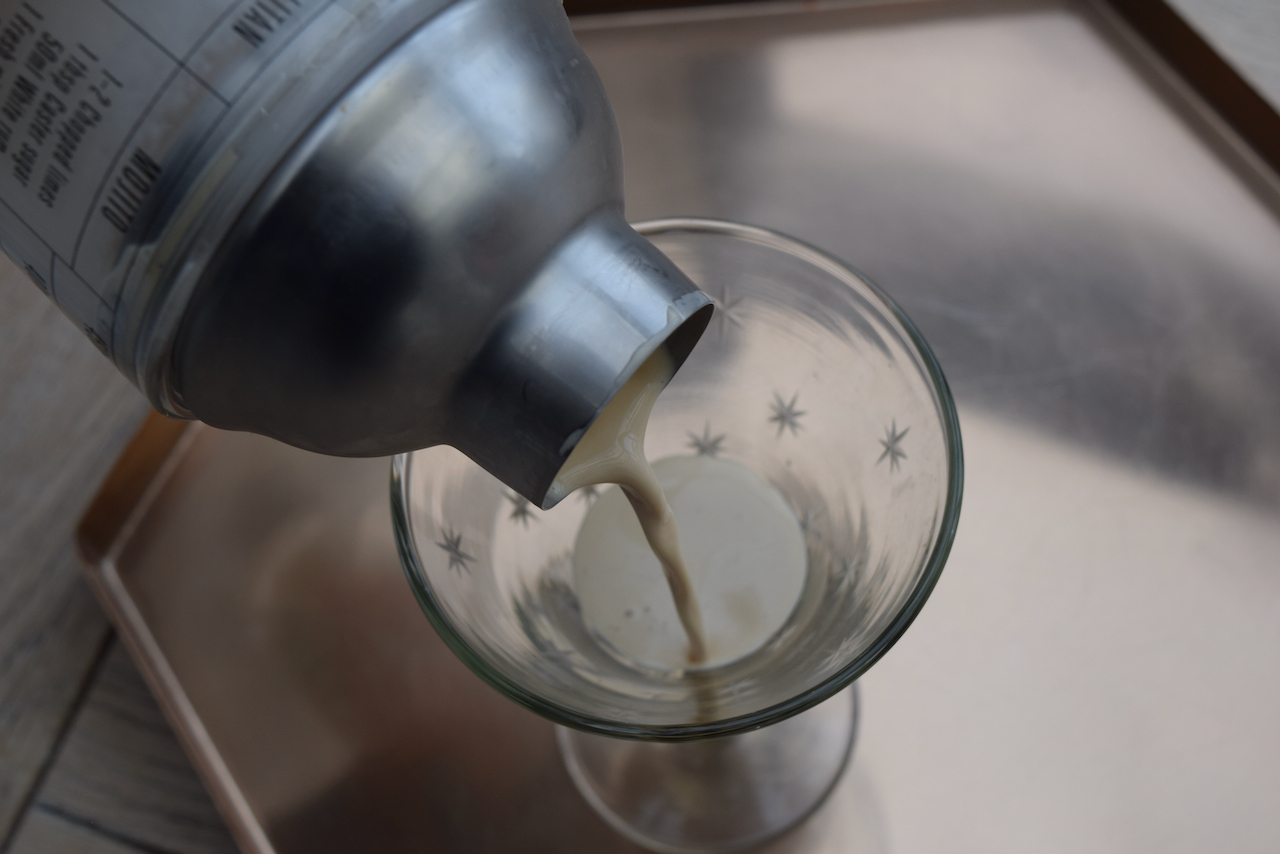 Then why not grate a little chocolate over the top for sport?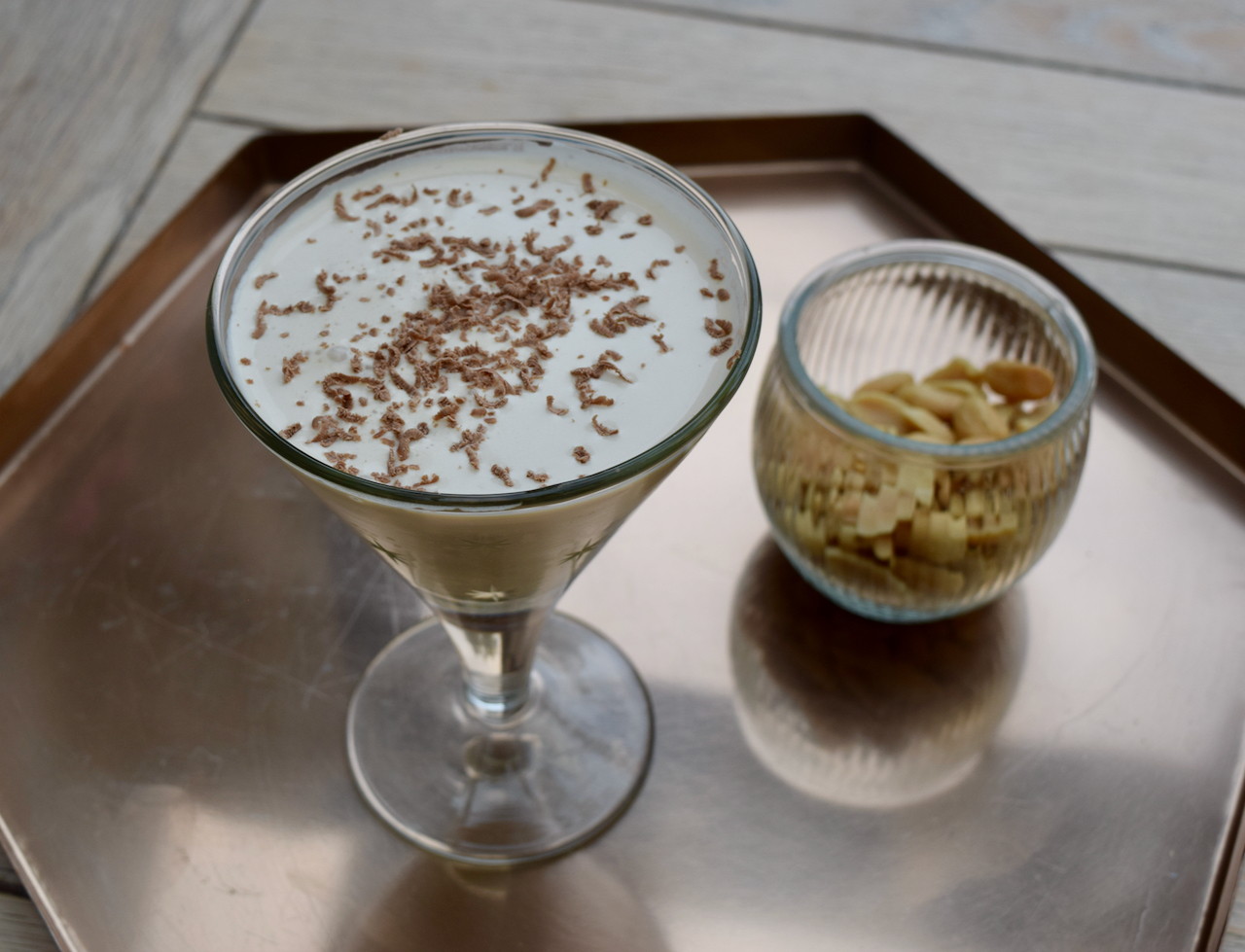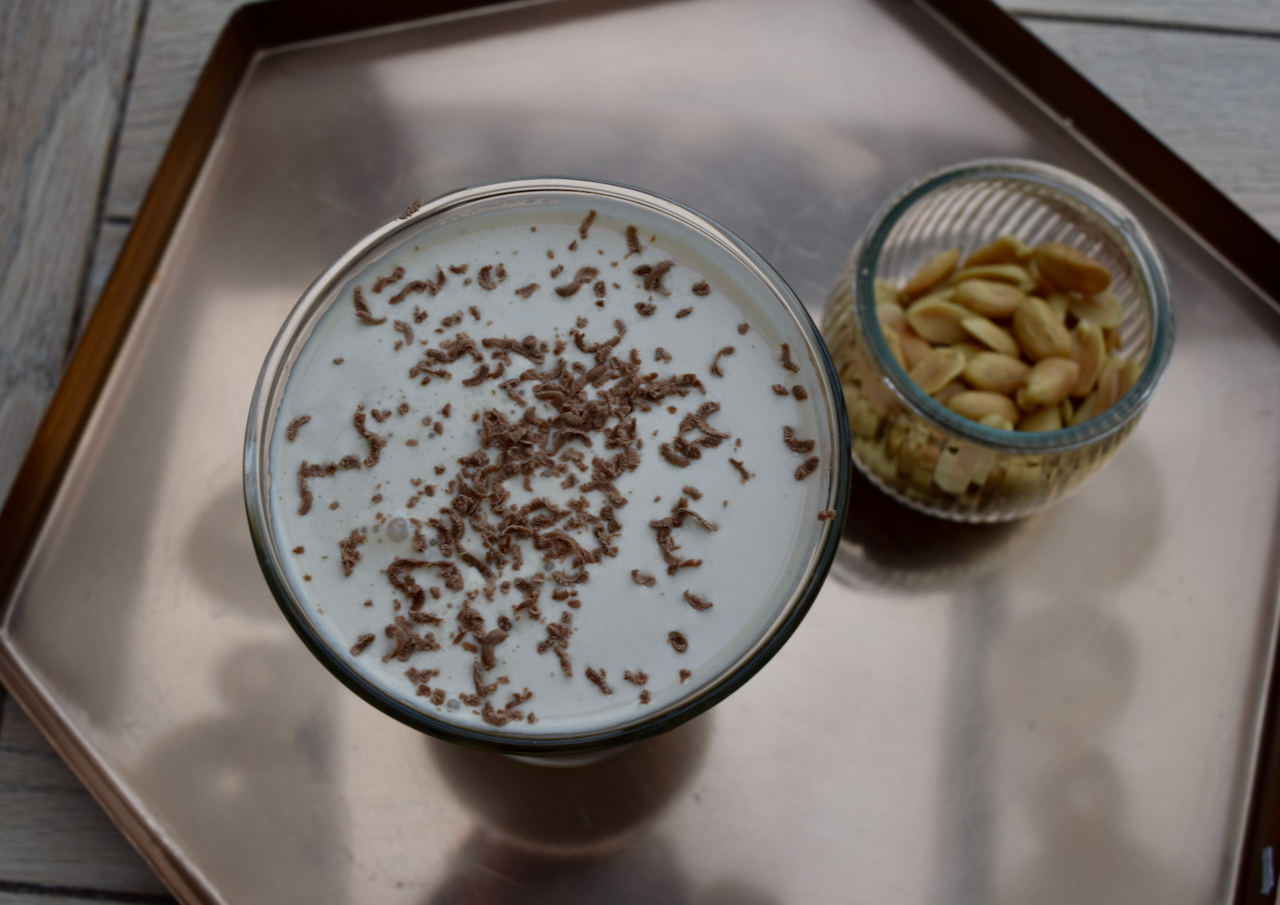 The last two Easter's have been odd ones, but this one, with it's promised good weather, should be lovely. Adding a Brandy Alexander to your plans wouldn't be the worse thing you've ever done.
Happy Easter, and lots of love.
Lucy x
Brandy Alexander recipe
Makes 1
You'll need a cocktail shaker and a lovely glass
Ice
40ml creme de cacao
40ml Brandy
40ml double cream
Grated chocolate, to garnish
Add some ice to your cocktail shaker then pour on the creme de cacao, brandy and double cream. Shake until super chilled then pour into your glass and grate over some chocolate for an additional Easter flourish.