Sloe Motion Recipe
My dear Grandmother Vera used to make her own sloe gin, and it was delicious. In our teens we were allowed a tiny glass when the liqueur was ready for drinking and it was a super special treat. It actually doesn't taste like Gin, it has a rich, sweet, warming, fruit flavour, and a good kick to go with it.
Sloe gin is now made by all sorts of distilleries so is readily available to all and oh, how lucky we are, as it is still delicious, even though it's not quite as good as my grandmother's. This cocktail is very drinkable and has a wonderful festive look and flavour. For the final cocktail post of 2014, albeit Wednesday, not Friday, I thought this would be a great way to see out the old and in with the new.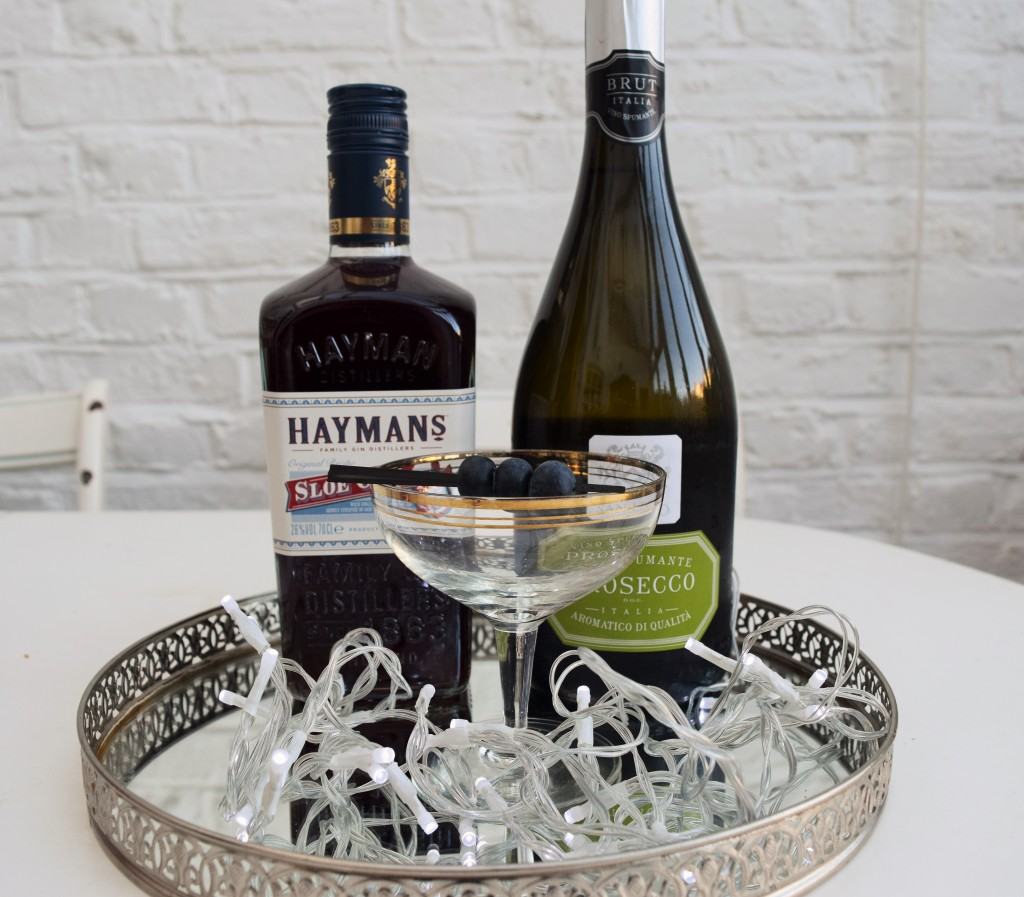 Here's the ingredients – just two of them and a little garnish of blueberries on a skewer. The sloe gin is well worth investing in, it's less that 20 quid and when you're not adding it to prosecco, a sloe gin and tonic is a wonderful concoction.
So, pour a shot of sloe gin into a coupe glass or flute.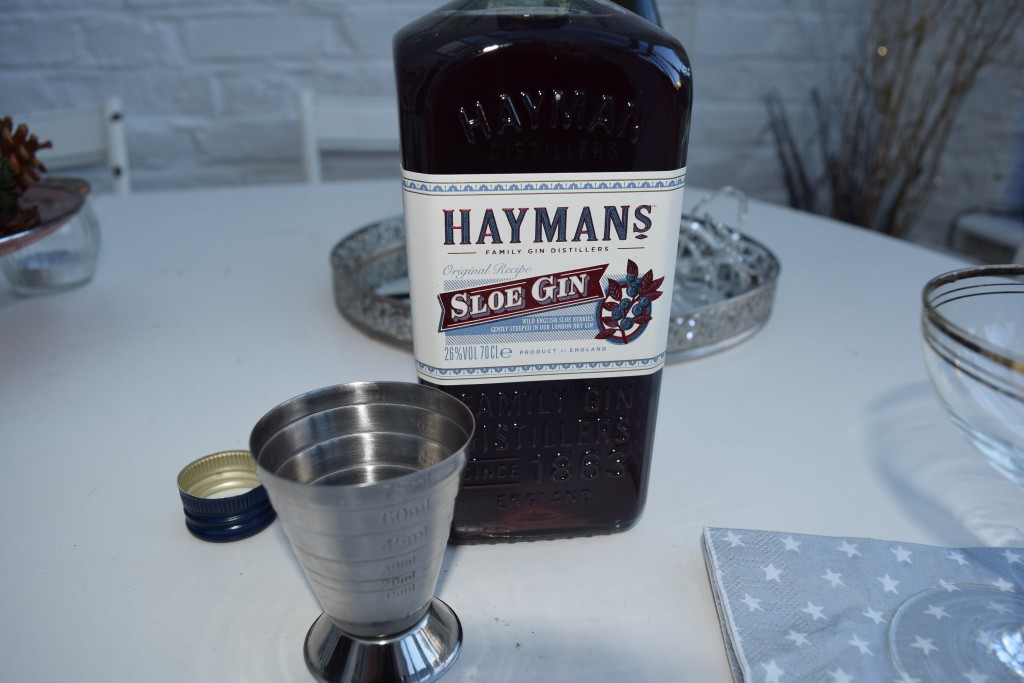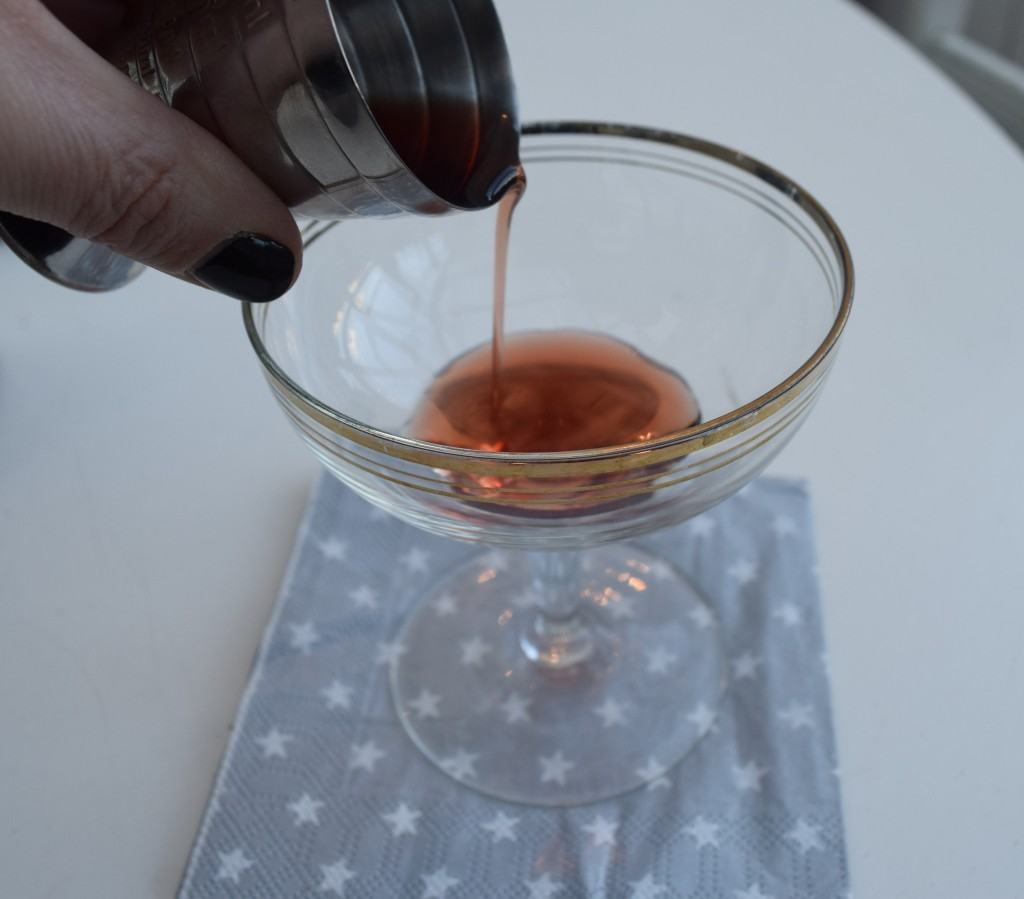 And top up with Prosecco or Champagne, it's as simple as that. And if you can be bothered, garnish with a cocktail stick threaded with blueberries for a faux sloe look.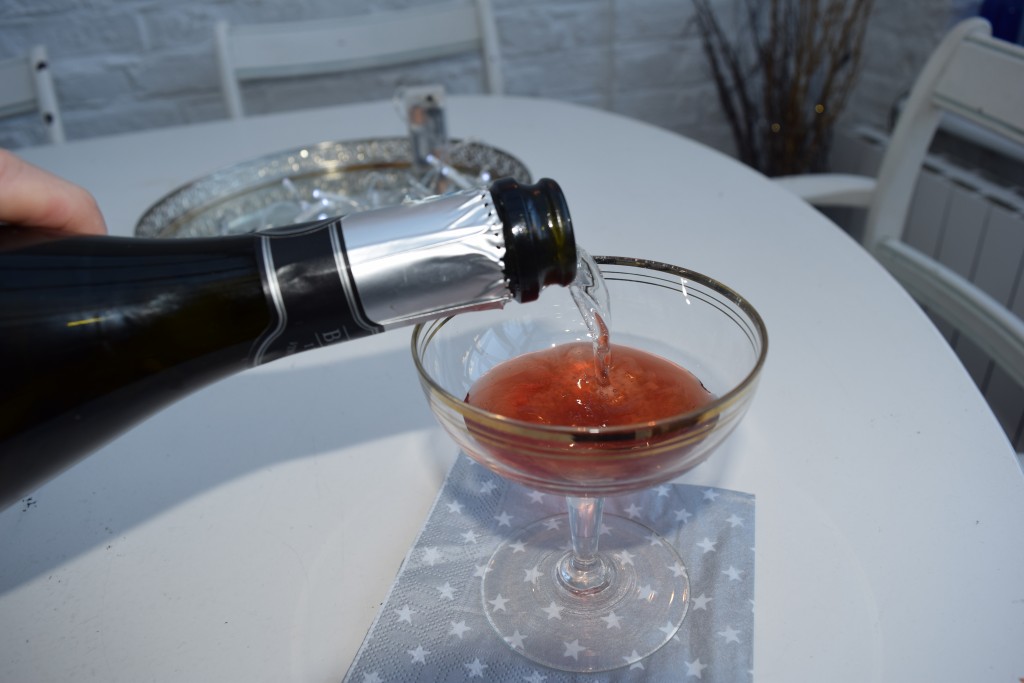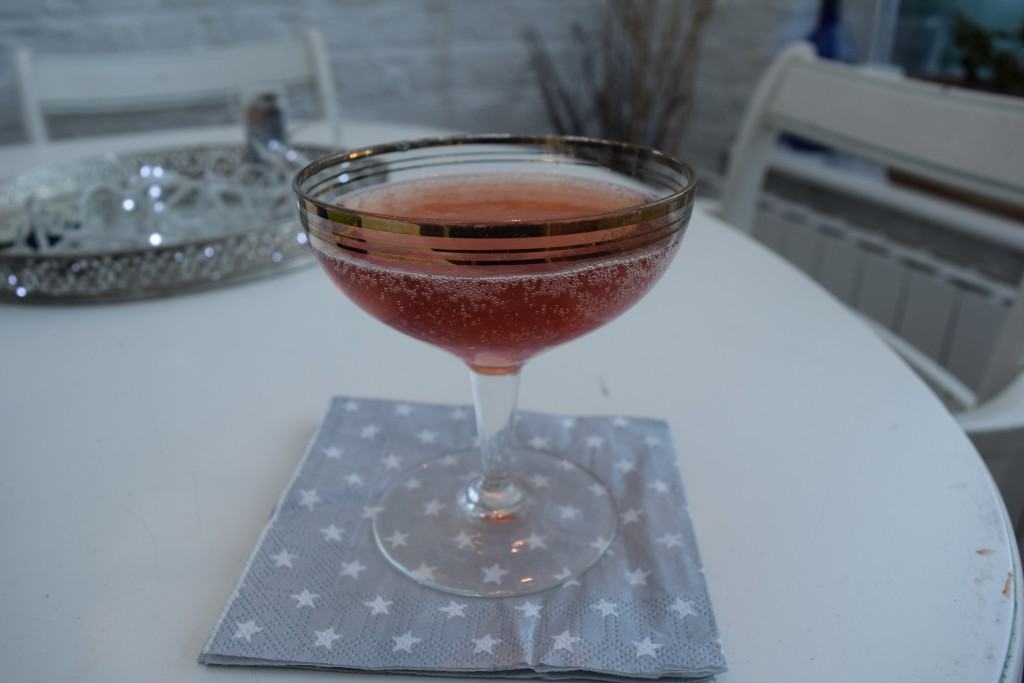 This is so drinkable, it's perfect to serve at any New Year's Eve gathering you may be hosting. Happy New Year to you all and I look forward to lots more food, drink and ramblings in the year to come.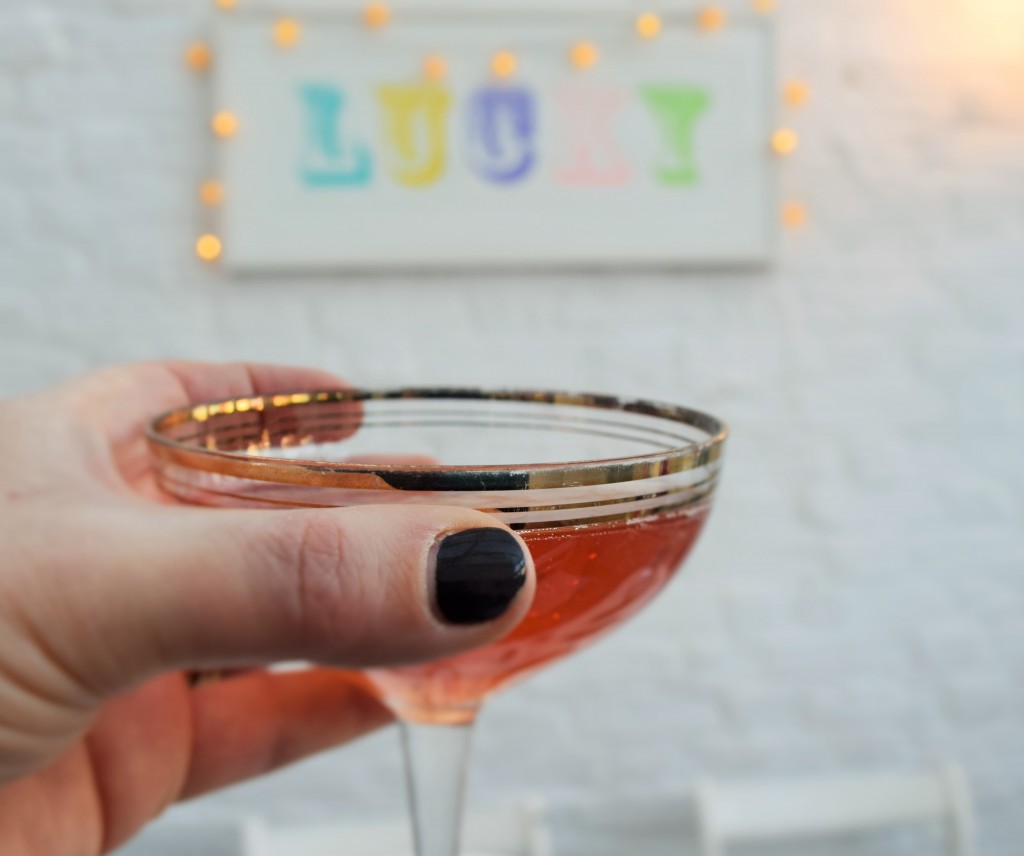 Lucy x
Sloe Motion Recipe
Serves 1
You will need a Champagne flute or coupe glass
25ml Sloe Gin
Chilled Champagne or Prosecco to top up
Pour the Sloe Gin into your glass and top up with the chilled Champagne or Prosecco. Sip and raise your glass to see in the New Year.