Coconut Pineapple Punch
There's a heatwave on the way. Allegedly. However, I am taking the forecast seriously and laying down the foundations for at least 4 days of good weather. I will be a) shaving my legs *grim to mention I know, but I am setting the scene* b) fake tanning the aforementioned legs c) panic dieting so I can present those legs to the general public and d) stocking up on tropical style cocktail making drinks. Malibu has a bad reputation for being a touch on the naff side, but I am here to prove otherwise. With my Coconut Rum Punch, you will enjoy Malibu in a whole new light.
This 80's classic coconut rum based spirit hails from Barbados, so it really is truly tropical. I loved it as a guzzling teen, and I still love it now. In this Coconut Pineapple Punch, it adds the taste of sunshine to the pineapple and goes so well with the ginger ale. This drink, despite the sweetness of the juice, is so refreshing, I couldn't recommend a more delicious choice for an impending heatwave. I was surprised to find I had almost a full bottle of Malibu in the Lucy Loves Aladdin's cave of a drinks cabinet as this is a particular top choice of the uni student. To be fair, it was stashed fairly near the back of the cupboard and the boys are particularly lazy when it comes to pilfering.
This cocktail can be made in a jug too for long afternoons sitting in the sunshine. All we need now is another Bank Holiday, if only I could fashion one of those this weekend.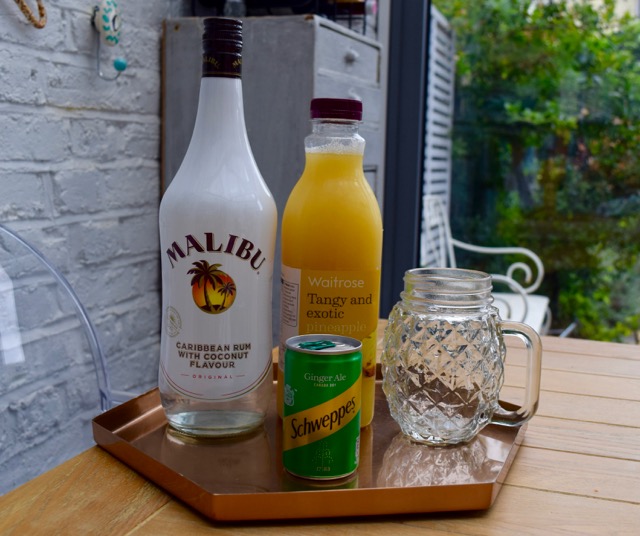 Here begins my campaign to make Malibu an acceptable addition to your drinks trolley. I have no shame, I think it's delicious and don't care who knows it. And once you have had a glass of this Coconut Pineapple Punch you will be in total agreement.
Make a start with your amusing pineapple shaped glass, or another tall glass if you don't have a comedy glass collection like mine. Add a substantial handful of ice.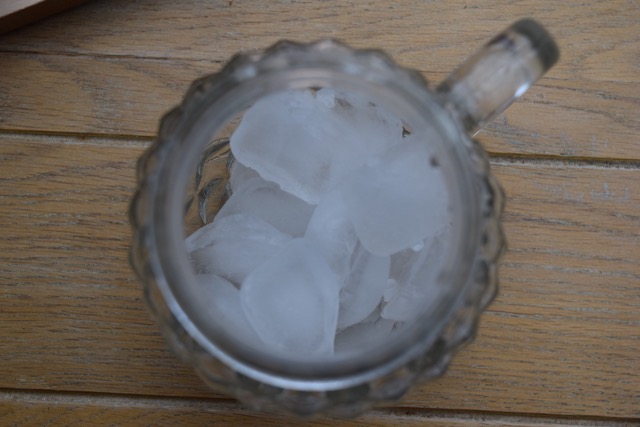 Pour in the coconut rum of your choice.
Follow in with the fresh pineapple juice and then the ginger ale.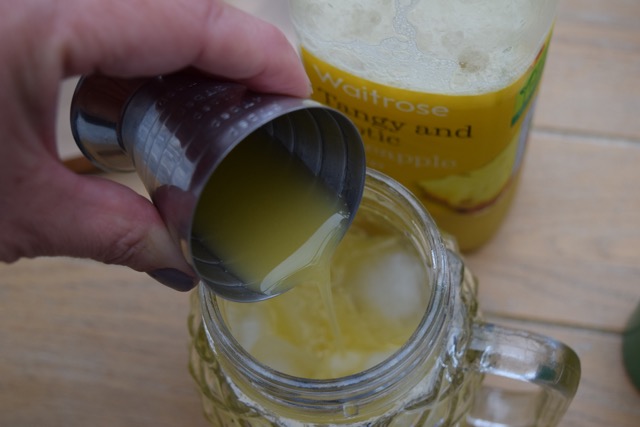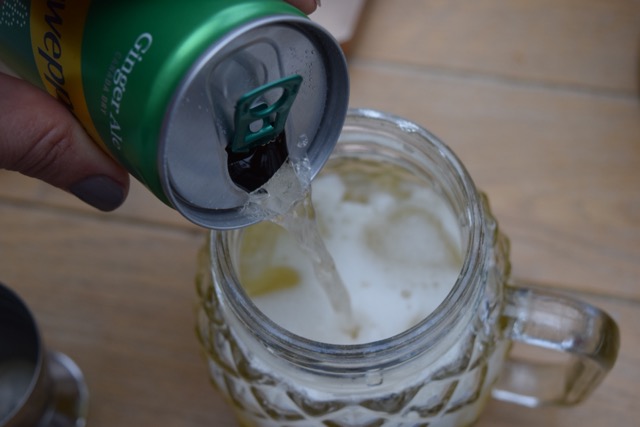 Give it a little stir with your paper straw then garnish with a cherry or some pineapple on a cocktail stick. I had intended to use some tinned pineapple I had, but George had eaten it when I wasn't looking.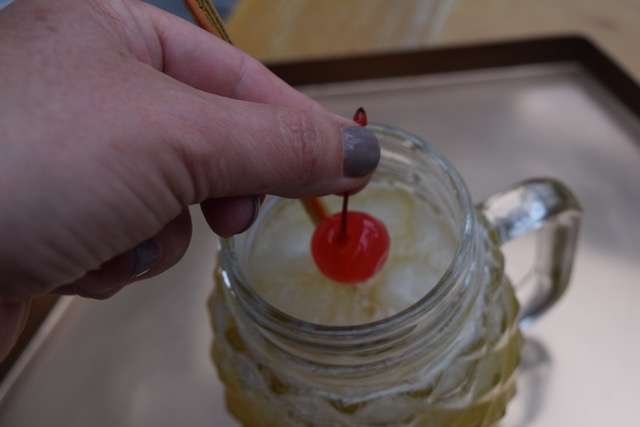 Sip this wonderful drink and feel refreshed. Please also note two things 1) my lovely manicure which had miraculously lasted a week and 2) the cherry annoyingly sank and didn't feature in any of the following photos.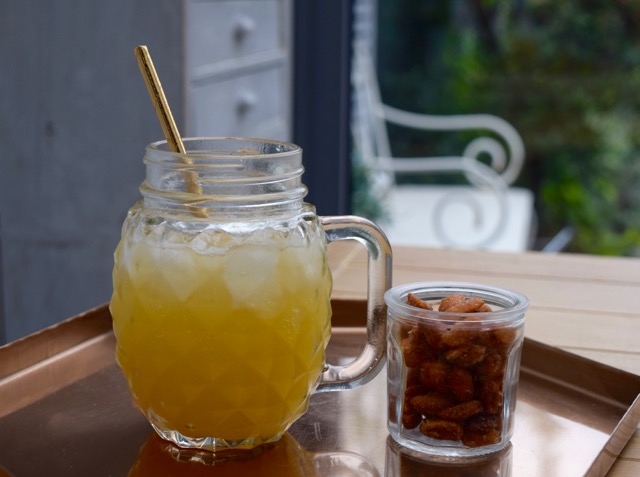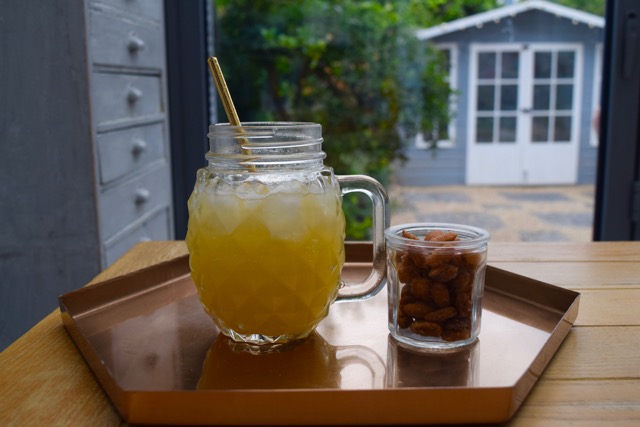 This Coconut Pineapple Punch is the perfect way to bring a touch of the tropics to your garden this weekend. So even if the forecasters have got it completely wrong, you'll at least have this wonderful drink to fall back on.
Have a sunny weekend.
Lucy x
Coconut Pineapple Punch
Makes 1
You will just need an amusing pineapple shaped glass and a straw, paper only please
60ml Coconut Rum
100ml pineapple juice
100ml ginger ale
Ice
A cherry or pineapple pieces to garnish
Take your amusing pineapple shaped glass, if you have one, add a large handful of ice then pour on the coconut rum.
Add the pineapple juice then top up with the ginger ale. Stir then serve with a straw and a cherry or pineapple garnish. Sip and drift off to a tropical beach.
SaveSave
SaveSave