Dirty Banana Cocktail Recipe
I have only ever been on one all inclusive holiday, but I loved that holiday. Compared to our usual self catering apartment style trips, it was bloody luxury, and I have never felt so rested in my life. The whole 'rested' business may well be based on the amount of all inclusive cocktails we consumed over a ten day period but it may also have been the fact I didn't see the inside of a kitchen or a single supermarket aisle. Back to the cocktails, of which there were many, but our very favourite St Lucian speciality was the Dirty Banana. In an exciting turn of events, that happens to be today's heatwave based, super cooling Friday Cocktail.
Blimey we saw off some Dirty Bananas over a 10 day holiday. Even though they are loaded with rum and coffee liqueur this cocktail also contains a whole frozen banana which leads me to believe this cocktail is more of a smoothie and certainly one of your five a day. It also has a splash of milk so would appear to be a fantastic source of calcium *clutching at straws now*. On top of all that, this cocktail is cooling, ballsy and absolutely divine.
This heatwave the UK is experiencing is crying out for fresh, frozen drinks to keep us all sane, all the more reason to dust off the blender and start making a batch of Dirty Bananas, as if you were on an all inclusive holiday. Such a shame I will still have to cook dinner and go to the supermarket, but 1 out of 3 isn't bad.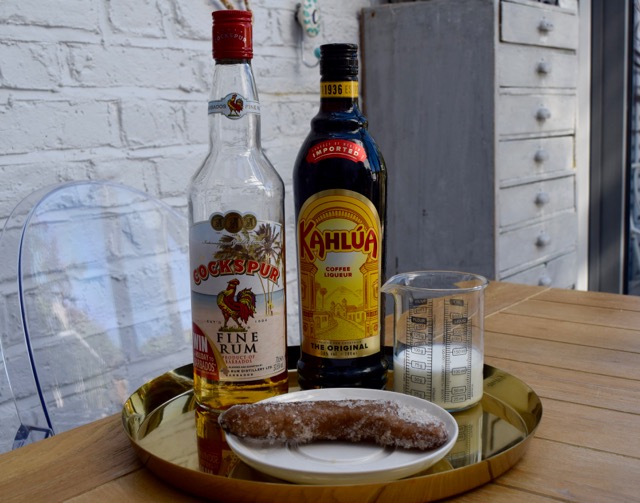 A scant line up for this cocktail, and it includes an ugly frozen banana. Sometimes I think my freezer mainly contains frozen bananas such is my inability to throw away food. Finding another outlet for these other than banana cake is an absolute dream and potentially marginally less fattening.
Make a start on this tropical delight by adding the slightly unattractive looking frozen banana to your blender or NutriBullet. Follow on with rum and the coffee liqueur of your choice.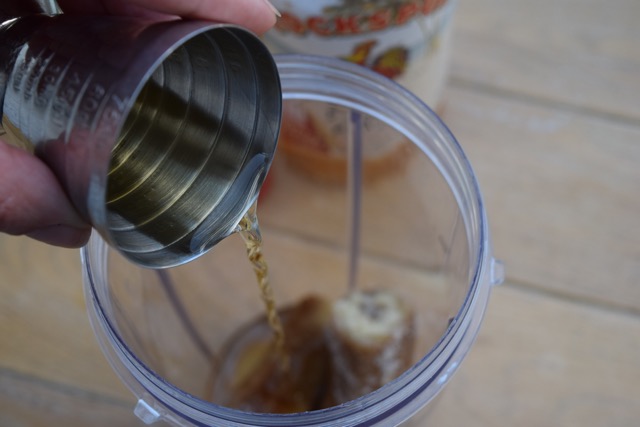 Blend this delicious combination of ingredients until smooth and far more attractive looking. Once blended, pour over the milk.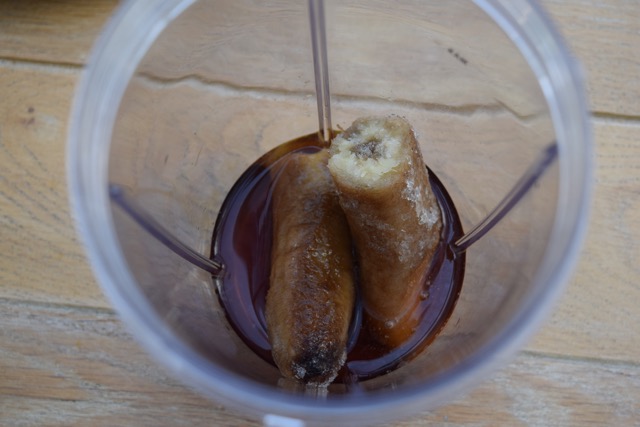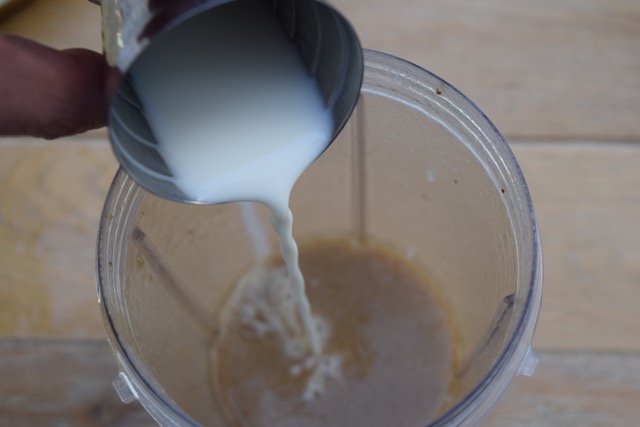 Give this another quick blitz then pour over some ice, for extra chilliness.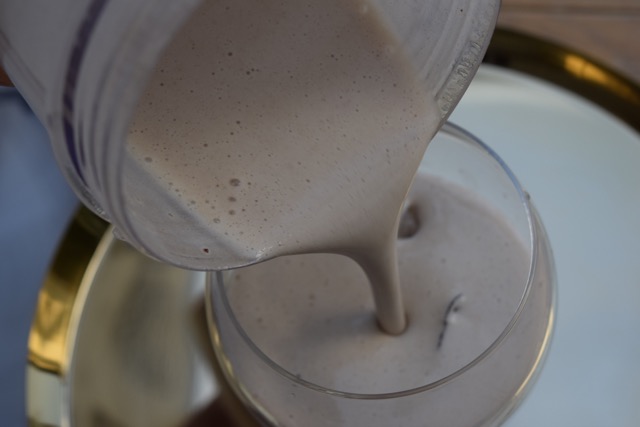 Garnish with a quick grating of nutmeg if you like then tuck right in while it's super cold.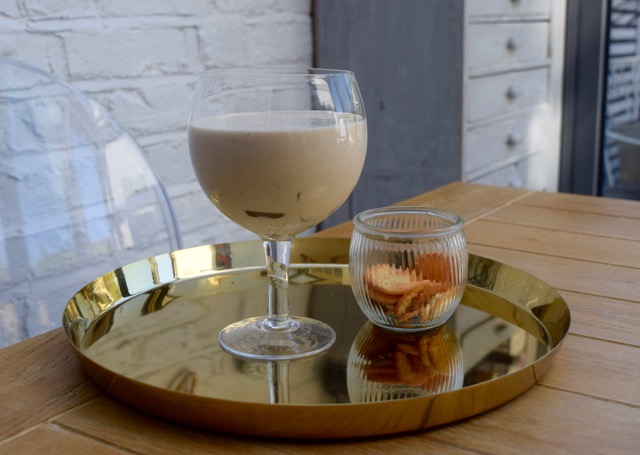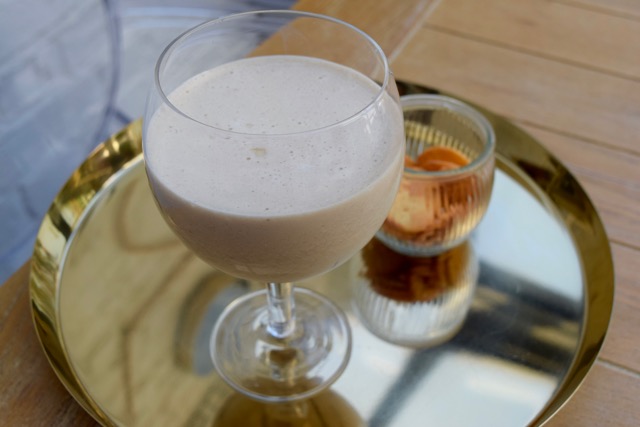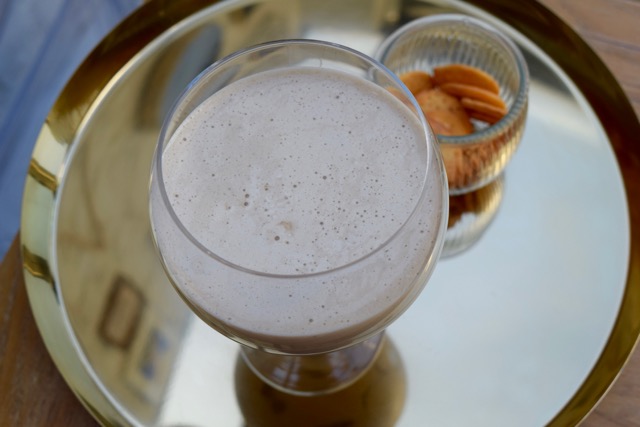 This is a total family favourite of ours and has been since 2014. It's got stamina and is a holiday in a glass. Perfect for sitting in your garden in these balmy, heady London summer nights.
Have a restful weekend, apart from during Saturday's England match. Let's hope it's coming home.
Lucy x
Dirty Banana Cocktail Recipe
Makes 1
You will need a blender and a good sized wine or balloon glass
1 frozen, ripe banana
50ml dark rum
25ml coffee liqueur
50ml milk
Ice
Nutmeg to garnish, if you like
Take your blender and add the frozen banana. Pour on the dark rum and coffee liqueur and blend until smooth. Stir in the milk then pour into a lovely glass, over some ice.
Grate a little nutmeg over the top for garnish. Let a sip take you to the Carribean via your own back garden.
SaveSave
SaveSave