Sticky Bourbon Chicken Recipe
I could have happily stayed in bed for another couple of hours this morning when the alarm went off. The clocks go back this weekend and the mornings seem unfeasibly dark at present. Hence the desire to stay snuggled up. As it turns out, it wasn't the best Monday morning I've had in a while, with various youngest child induced dramas, so I should have stayed put, but that's by the by.
The end of BST always slightly depresses me. I mourn the loss of the warmer, lighter evenings and the wearing of shorts (in private only, of course, I have ghastly legs). On the other hand, the onset of winter time brings a new sense of excitement for the smell of wood smoke on an evening jog and the thrill of a new jumper to cover the lumpy parts summer clothes just can't hide. These shorter days and cosier nights call for warming, flavoursome dinners which don't keep you straying too far from the sofa.
And Sticky Bourbon Chicken is one of those aforementioned dinners. It taxes your cooking skills no more than pouring a few choice items into a zip lock bag and switching the oven on. This wonderful, tasty recipe originates from A Pinch of Yum, minus quite a lot of spring onions, which repeat on me so I left them out.  So, root around in your drinks cabinet for that bottle of Jack Daniels or Jim Beam and get cracking. And while you're at it, you can pour yourself a Ginger and Lemon Fizz, super reviving.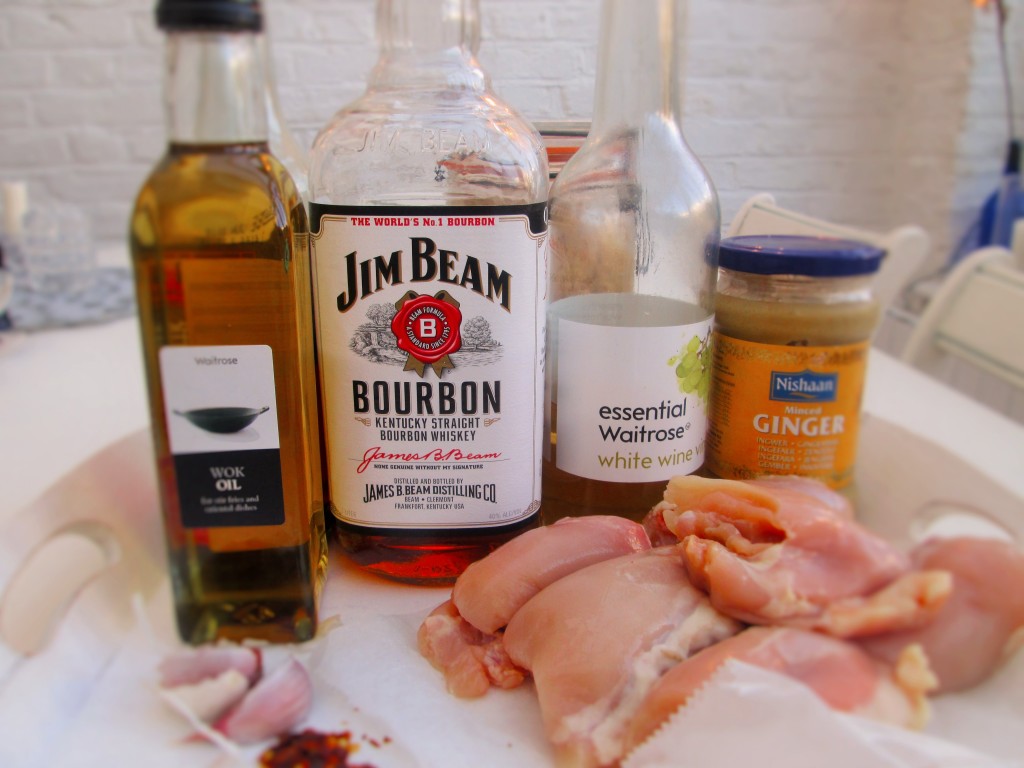 What a delicious looking line up. And not a spring onion in sight. Please feel to add them if they don't play merry hell with your digestion. The original recipe called for marinading overnight, however, if you are not that organised or making this on the hoof, a couple of hours will certainly do.
Take a ziplock or large food bag with a tie then pour in the light soy sauce, oil, vinegar, Bourbon, brown sugar, ginger and garlic. Stick with light soy sauce as you don't want the chicken to be too salty. I added an additional large pinch of chilli flakes as we like a touch of spice in our house, but it's optional.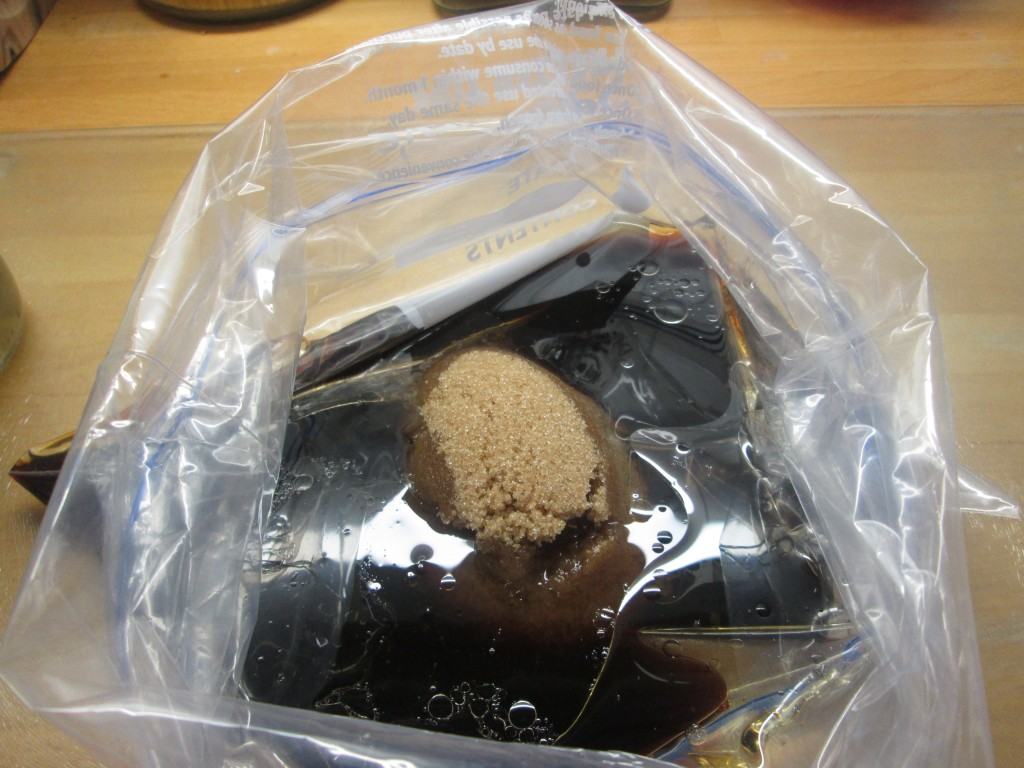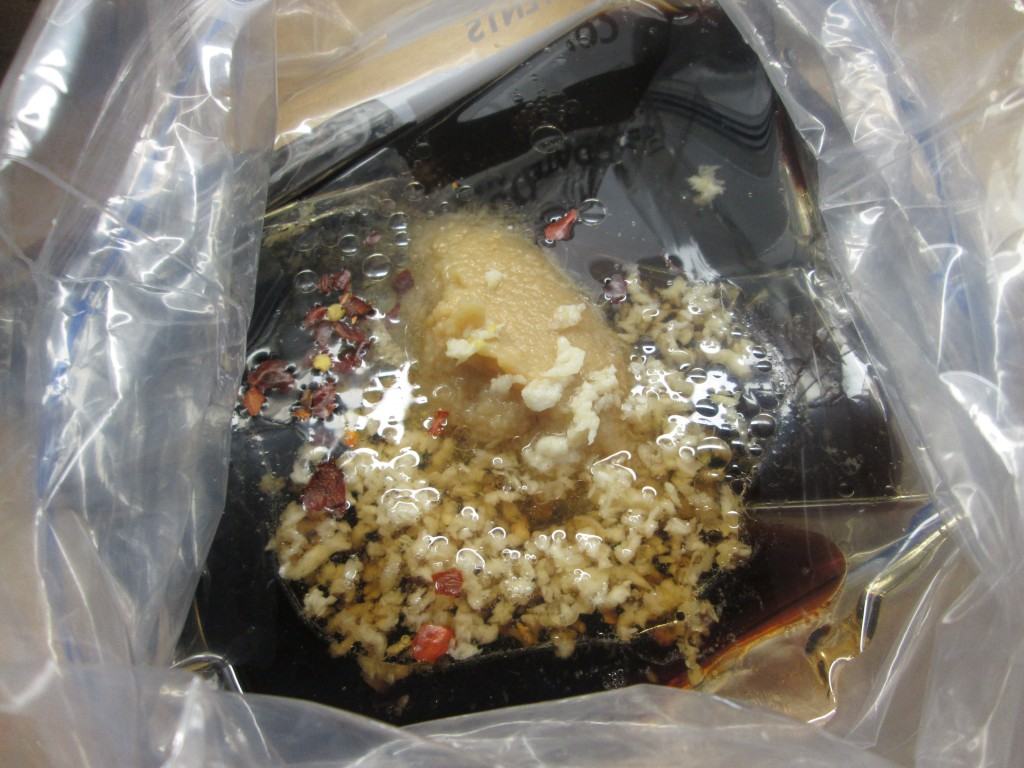 Stir all those wonderful, savoury ingredients together then add the boned chicken thighs and give everything a proper squidge.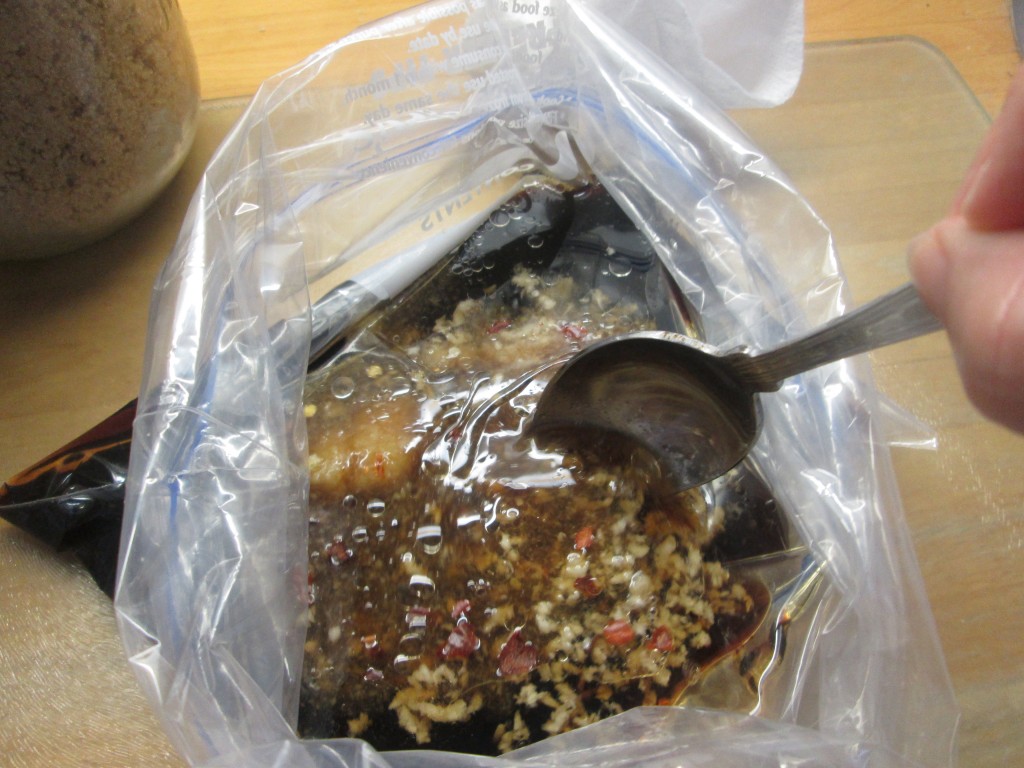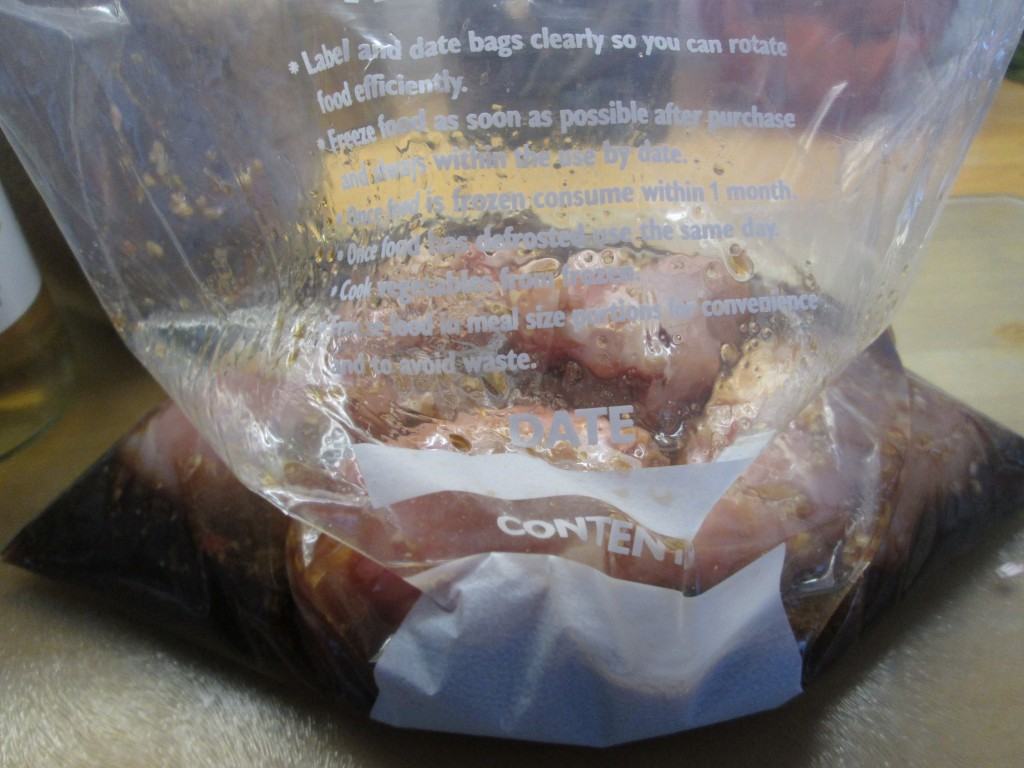 Make sure the bag is well sealed (you don't want a soy slick on your hands) then pop in the fridge overnight or for as long as you have before you want to cook it.
When you are good to go, pre heat the oven to 170 degrees and pour your chicken with its marinade into a good sized baking tray. Ensure the chicken pieces are face up, evenly spaced and sitting in the marinade.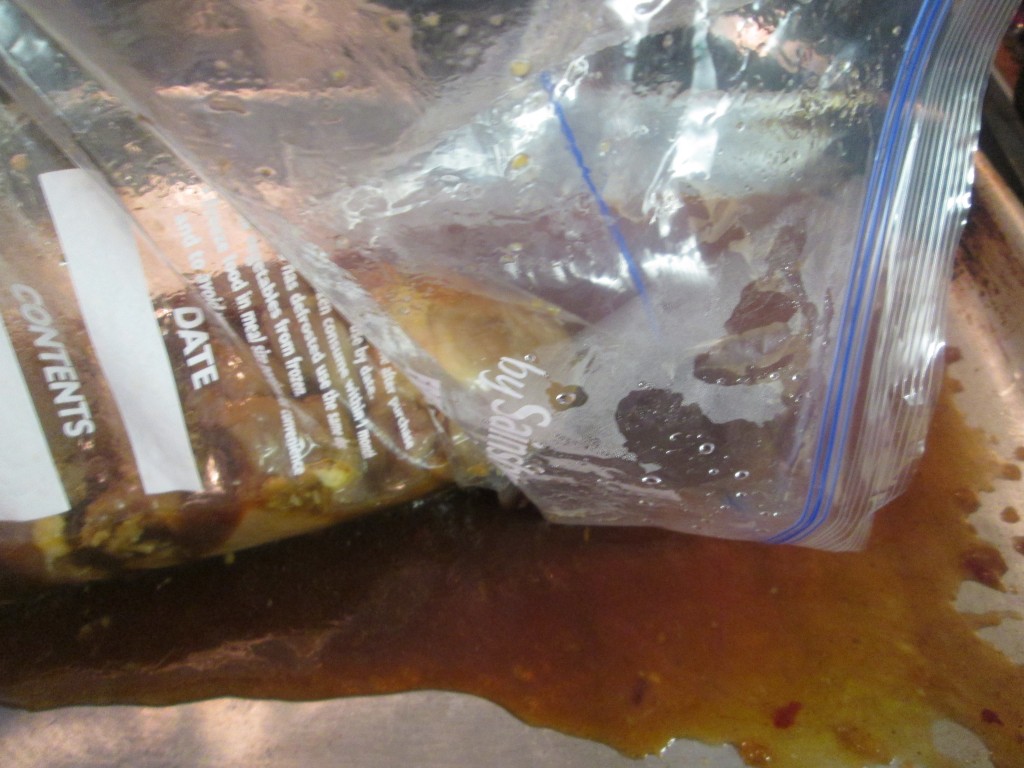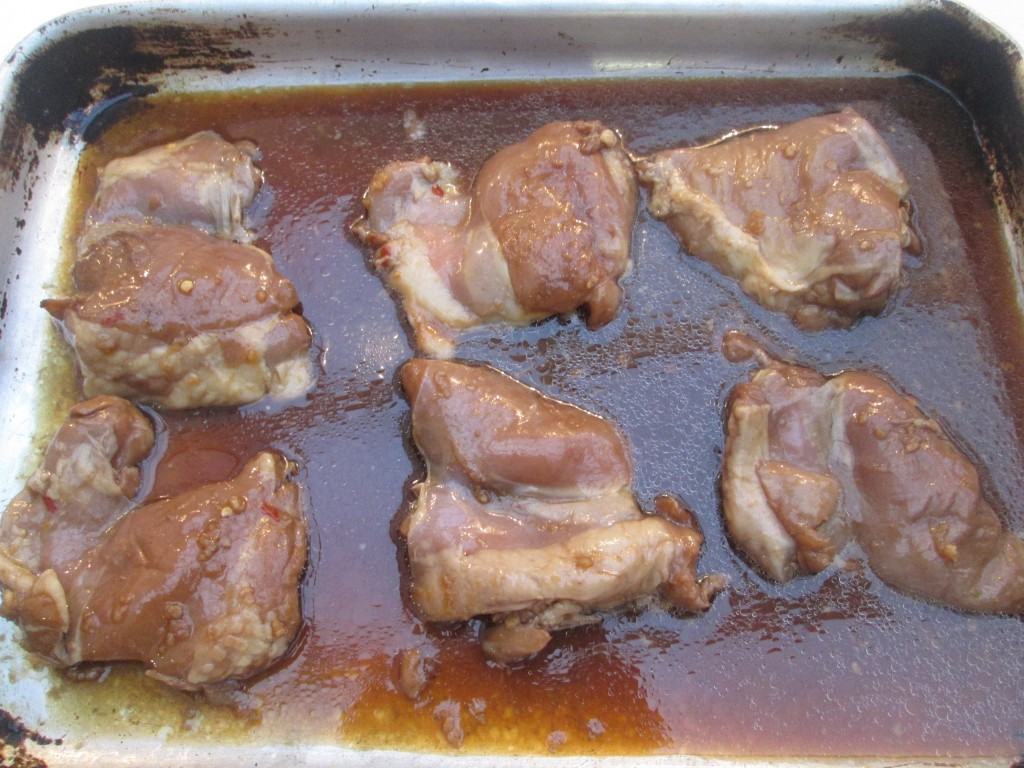 It's not looking desperately attractive at this stage, but the end product tastes divine. Pop this delish concoction into the oven for 20 minutes at the outset. After this time, baste the chicken then turn it over so the other side cooks evenly.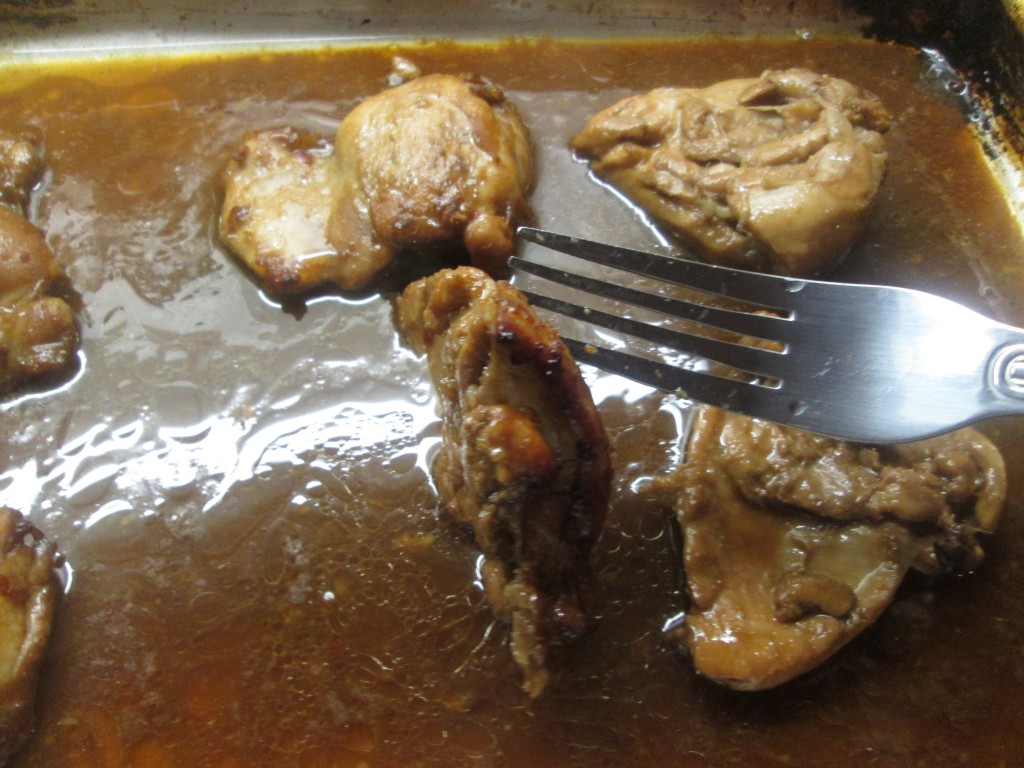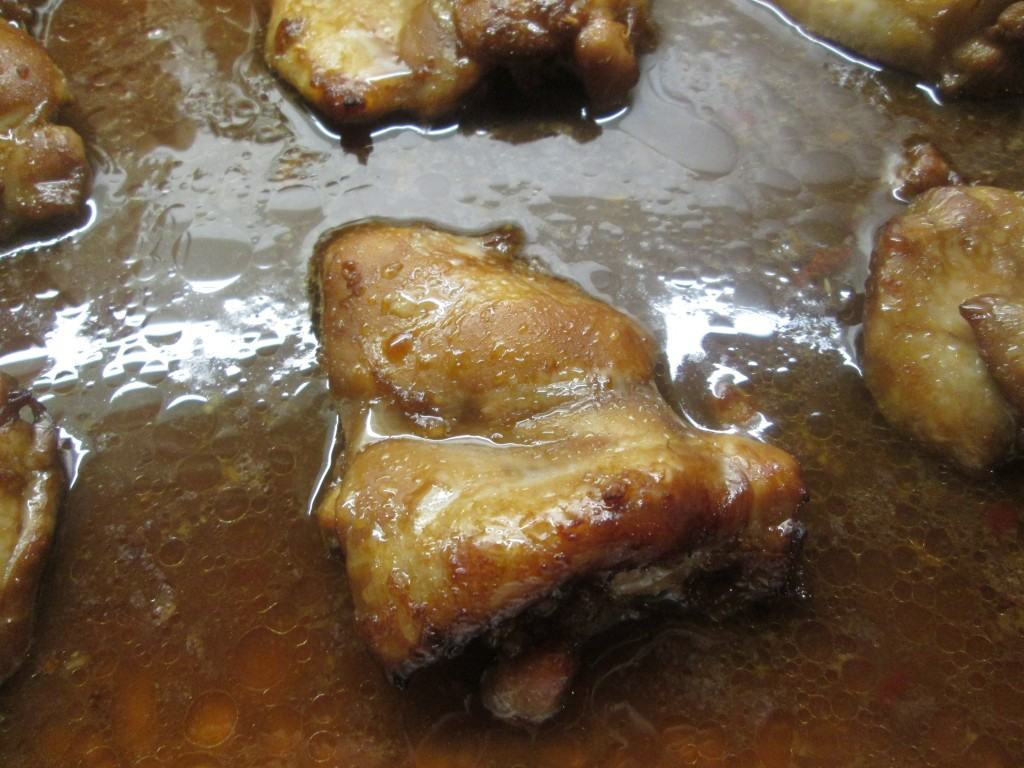 Pop this back in the oven for another ten minutes then baste and turn again. Notch the oven up to 190 to 200 degrees, and dependent on your oven's feistiness, put it back in for a further five to ten minutes to caramelise and finish cooking.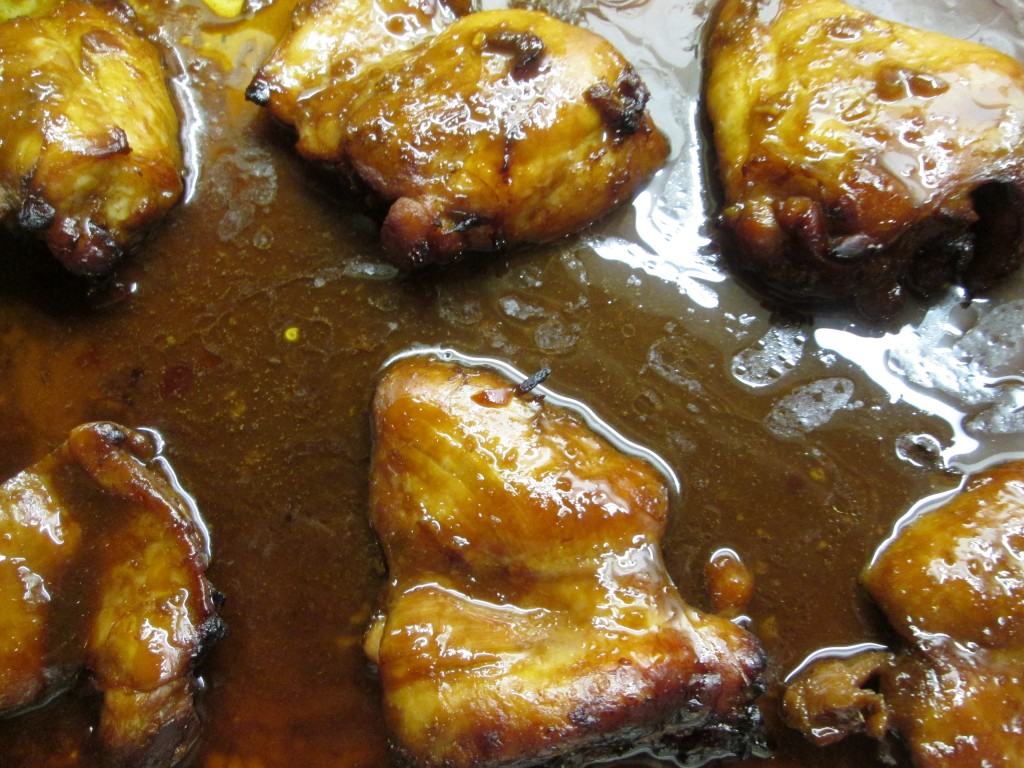 And there you have it. Sweet and salty, soft and sticky chicken. This is crying out for some rice to soak up the dark, delicious juices, and a green vegetable for contrast and a whiff of health.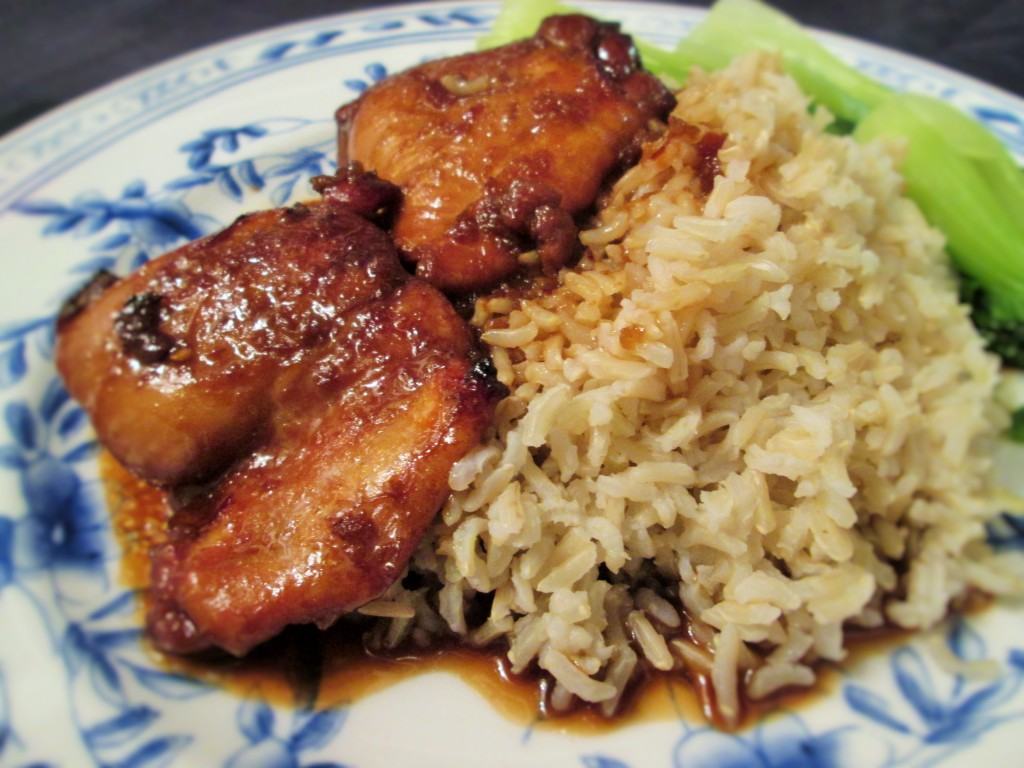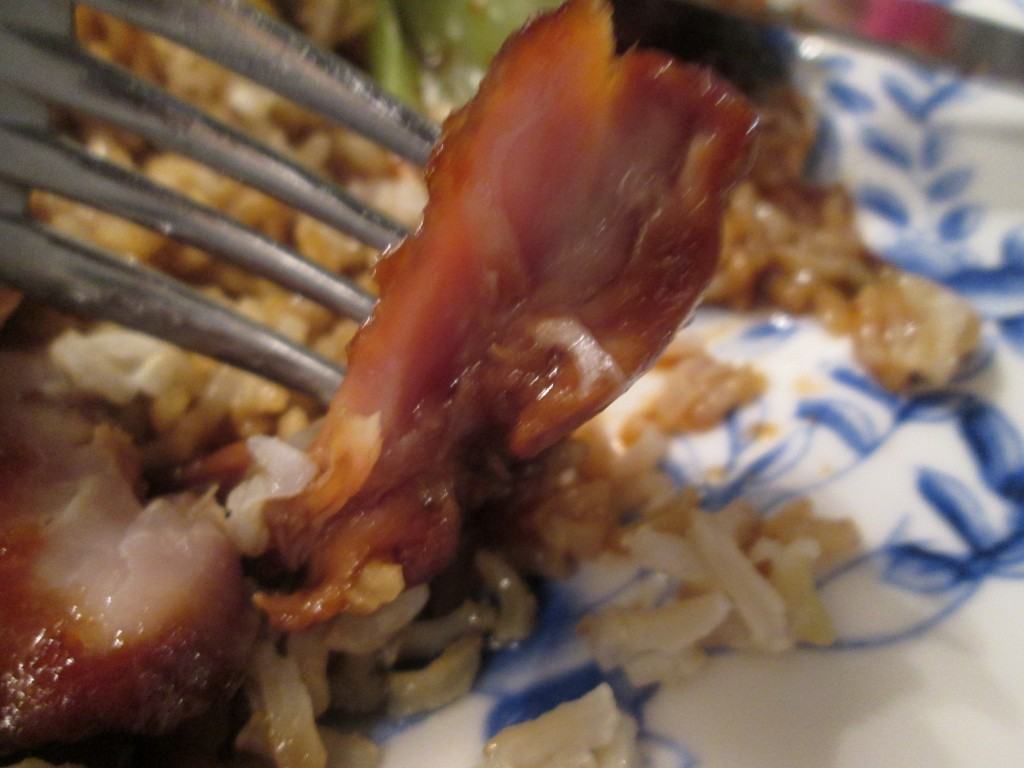 This full bodied, smoky flavoured dish is original and will be loved by all it's recipients. Be they Bourbon drinkers, or not.
Lucy x
Sticky Bourbon Chicken Recipe
Serves 2 to 4 – this is dependent on your family's appetite and the amount of thighs/breasts you get in your pack, we had 6 which was  just enough for two adults and a teen
Oven to 170 degrees, then to 190 to 200 degrees
500g to 750g boned chicken thighs or breasts
100ml light soy sauce
30ml oil (I used Wok Oil for extra flavour, but a lighter olive or sunflower would also work)
60ml white wine vinegar
60ml Bourbon whiskey
60g soft brown sugar
1 tablespoon fresh ginger (or cheats ginger from a jar)
2 to 3 cloves of garlic, crushed, dependent on their size
Pinch of dried chilli flakes
Rice and green vegetables to serve
Take a large food bag and add the soy sauce, oil, vinegar, Bourbon, sugar, ginger, garlic and chilli flakes. Give all this a good stir then add the boned chicken to the bag and squish everything so the meat is covered in the marinade. Seal the bag and leave in the fridge overnight or for at least a couple of hours.
When you are ready to cook the chicken, pre heat the oven to 170 degrees fan assisted. Pour the contents of the bag into a large roasting tin and arrange the chicken so it's facing up and is sitting in the marinade. Put in the pre heated oven for 20 minutes to start off. After the 20 minutes is up, baste the chicken and turn it over in the juices. Cook for a further ten minutes then baste and turn again, then turn your oven up to around 190 to 200 degrees for a further five to ten minutes to reduce the sauce a little and add colour to the chicken. Keep an eye on it during these last minutes as you don't want it to burn.
Serve immediately, with rice and greens, with the sauce drizzled over the chicken and accompaniments.