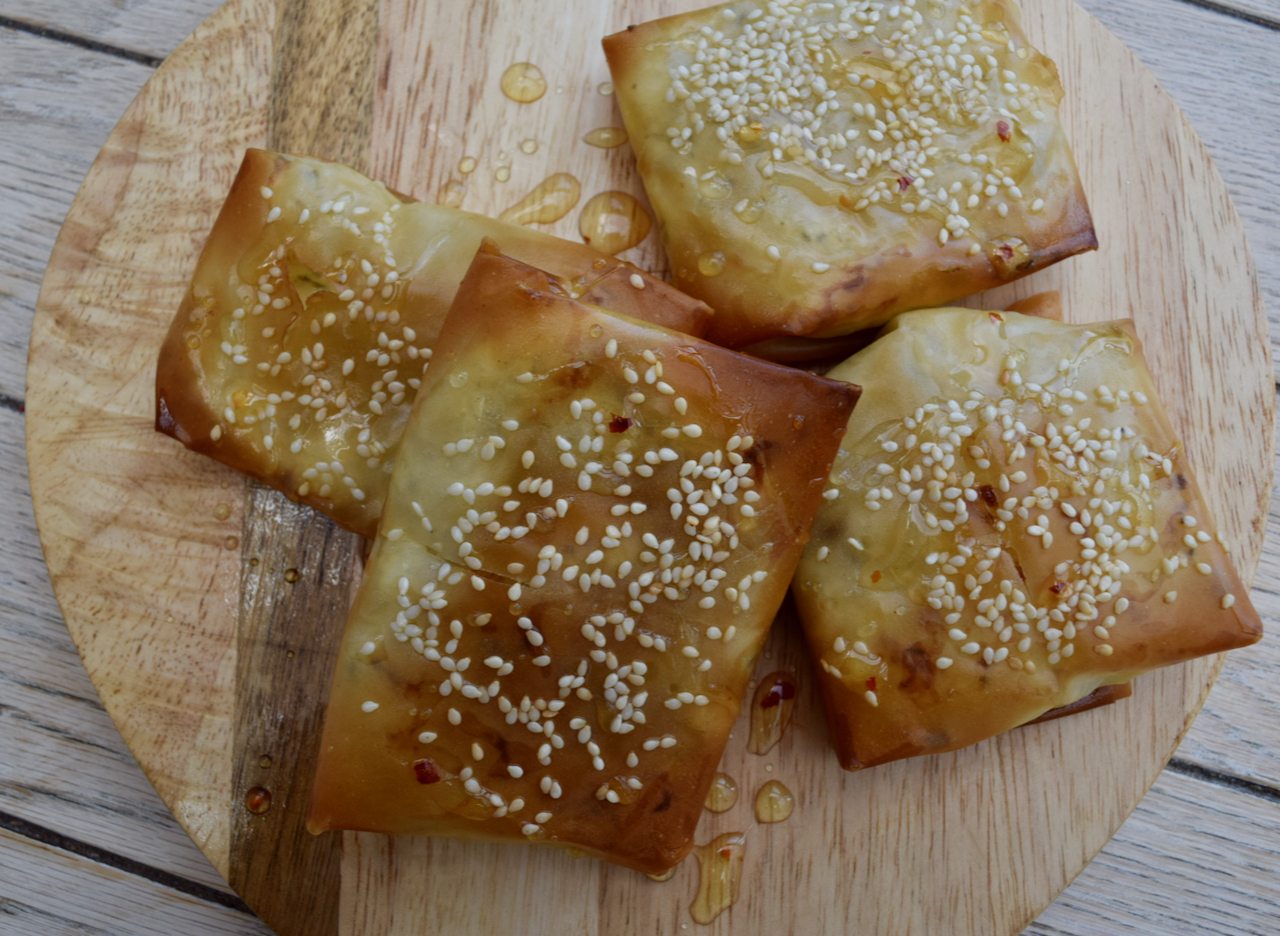 Feta in Filo with Hot Honey recipe
Well I'm back from a couple of weeks of sun, sea and several kilos of crispy lamb chops. It's been so lovely to step away from real life for a moment, but it's time to get back into action and to share my total and utter love of Greek food with you. My Feta in Filo with Hot Honey seems like a bloody good place to start.
We had some amazing lunches and dinners, at tavarnas and beach restaurants, with the highlights always being the hot cheese based first courses. Fried, wrapped in crisp filo or balls, feta has played a huge part in some quite substantial weight gain. These little filo parcels are a tribute to all those nibbly bits we all loved too much. The feta cheese is mixed with honey, oregano and olive oil, with just a hint of chilli flakes. This is then wrapped, parcel style, in filo pastry then baked to crisp, golden perfection. Honey warmed with chilli flakes makes a sweet, spicy drizzle. Simple but ever so, ever so tasty. You can have these for lunch, a light supper or make them bite sized for a tiny taste of Greece with a drink.
I'll have to give up the rosé and the hot cheesy nibbles soon, but for the moment, long live Feta in Filo.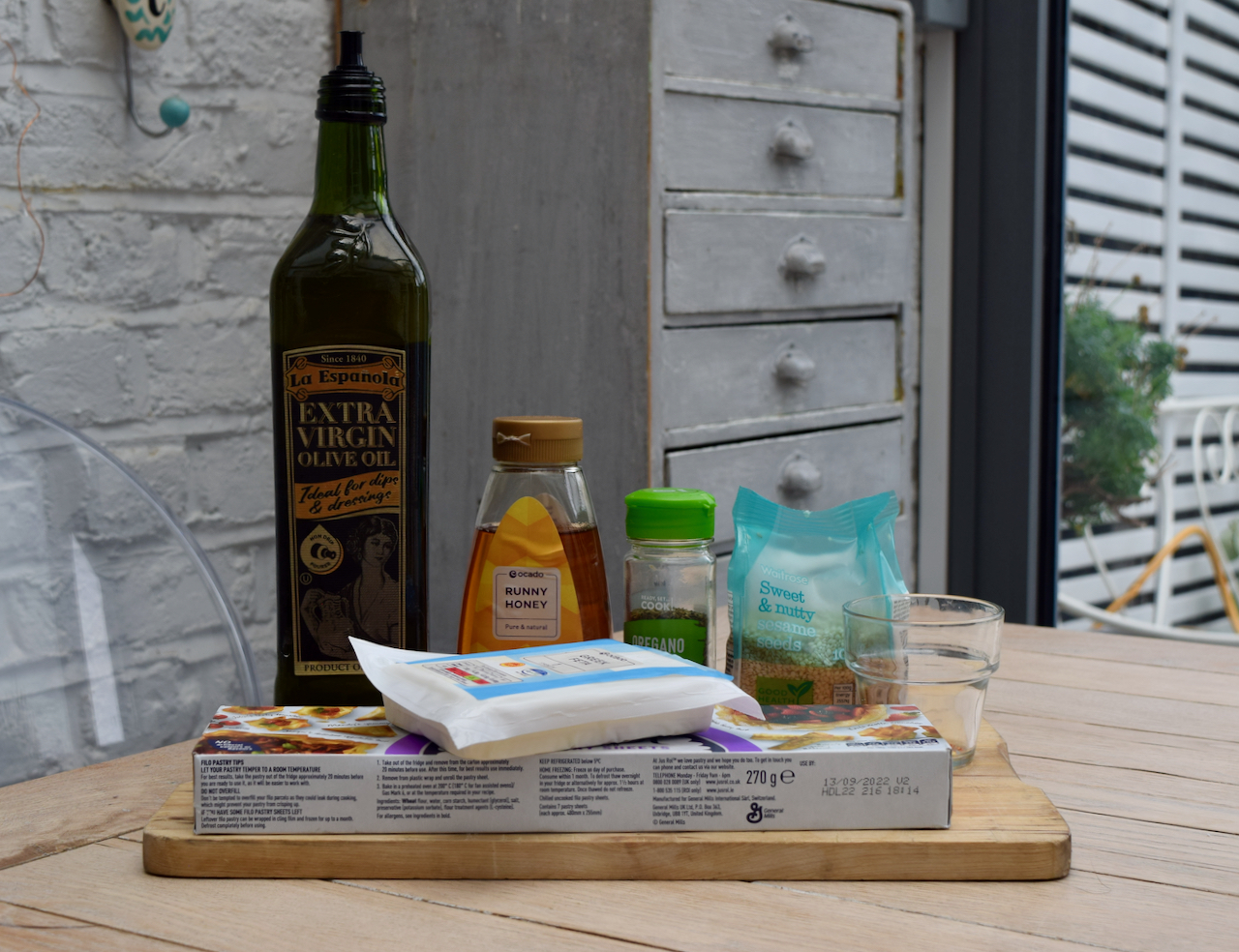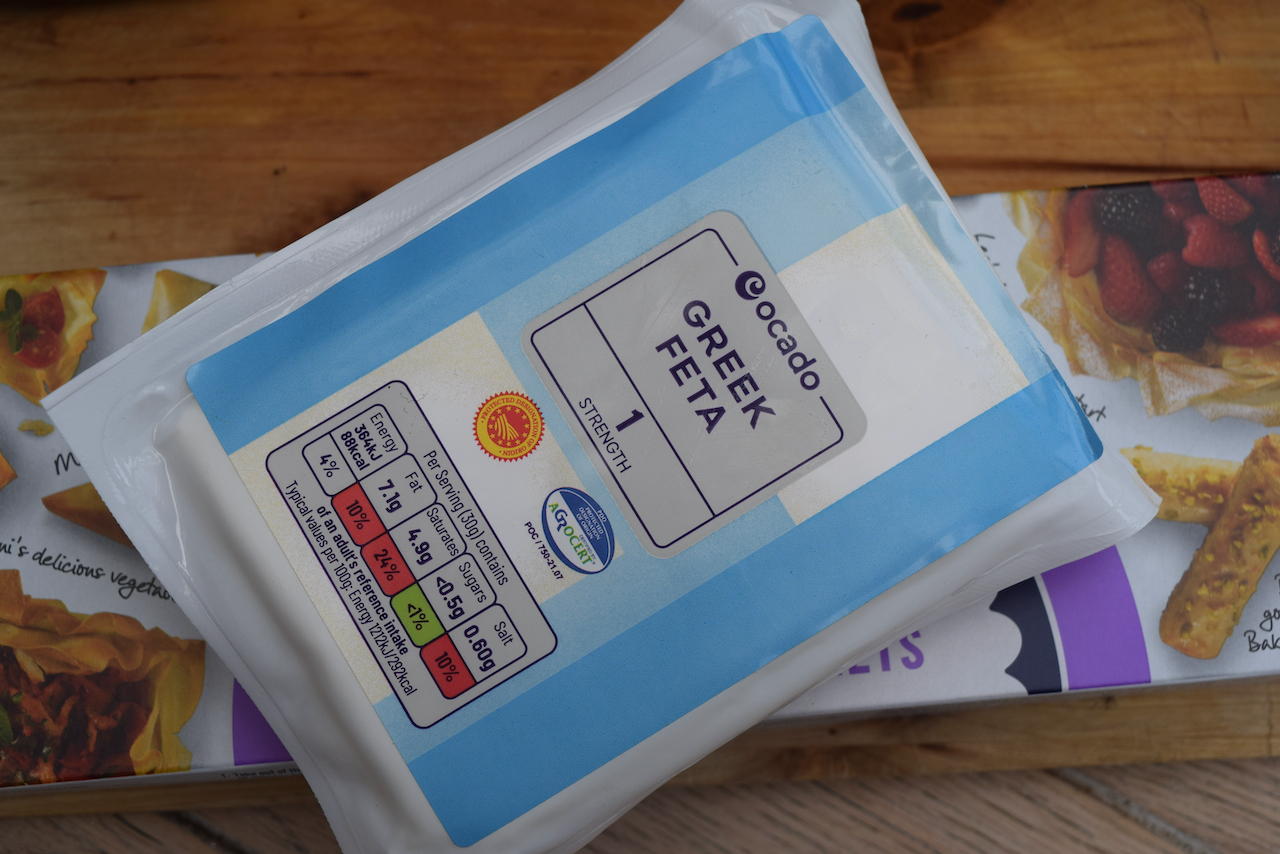 My honey may be English and my olive oil Spanish but at least the feta's Greek. So few ingredients for such huge reward; these little pastries are simple, so easy to make but bloody delicious. The hot honey is not essential but it adds a sweet spice to the rich cheese, with very little effort at all.
Start by pre heating your oven to 180 degrees fan assisted and by lining a baking tray. Next, take a bowl and add your feta, oregano and chilli flakes.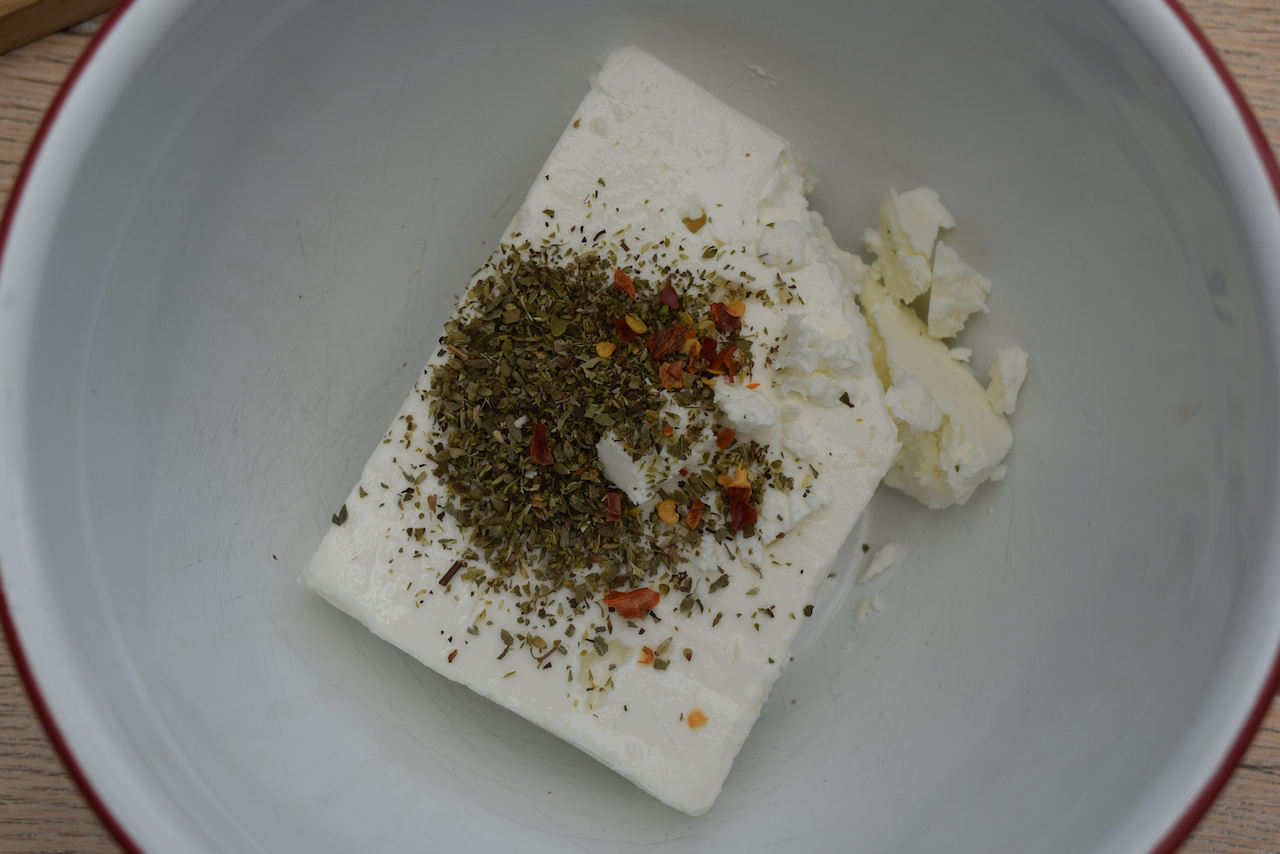 Measure in the olive oil and honey then mash with a fork until well combined.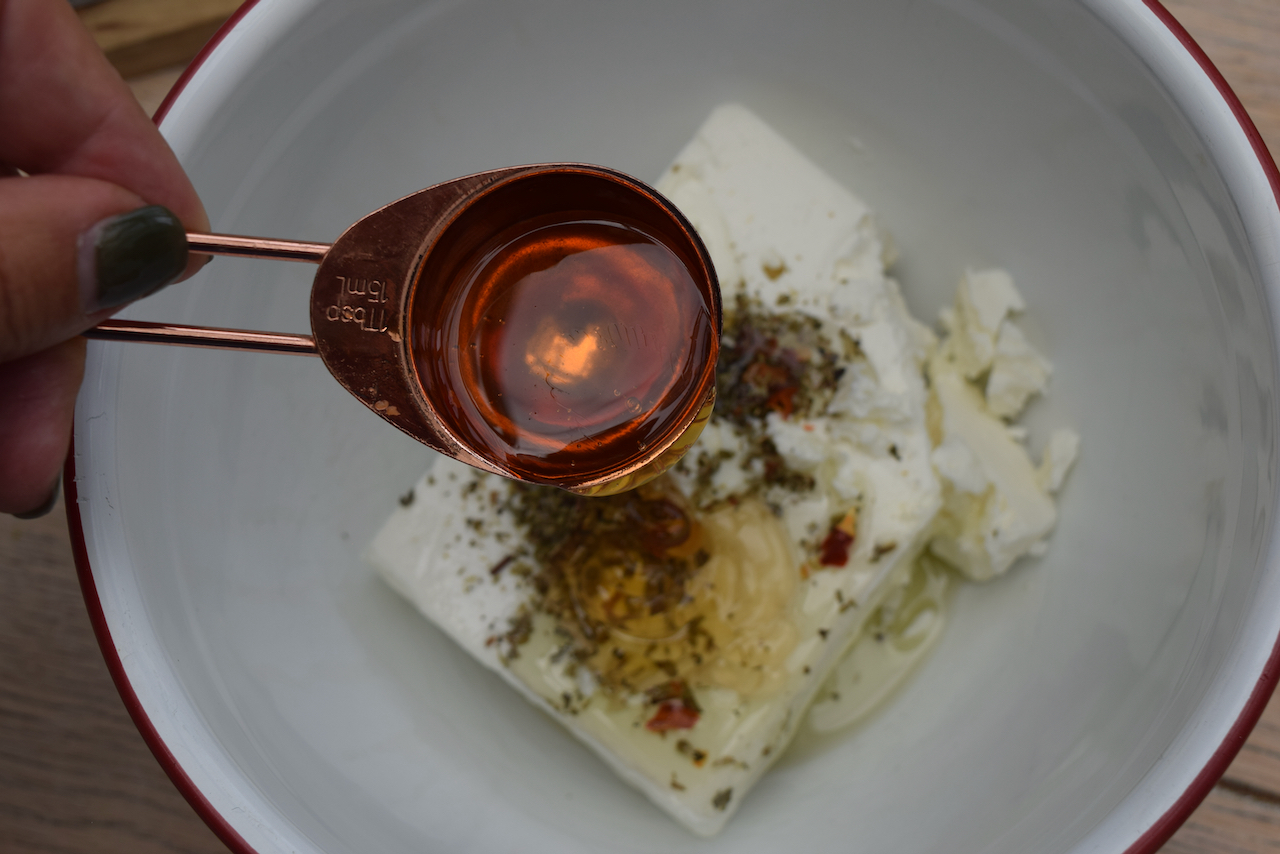 Next, take a large board and lay out one sheet of filo pasty. Brush generously with olive oil.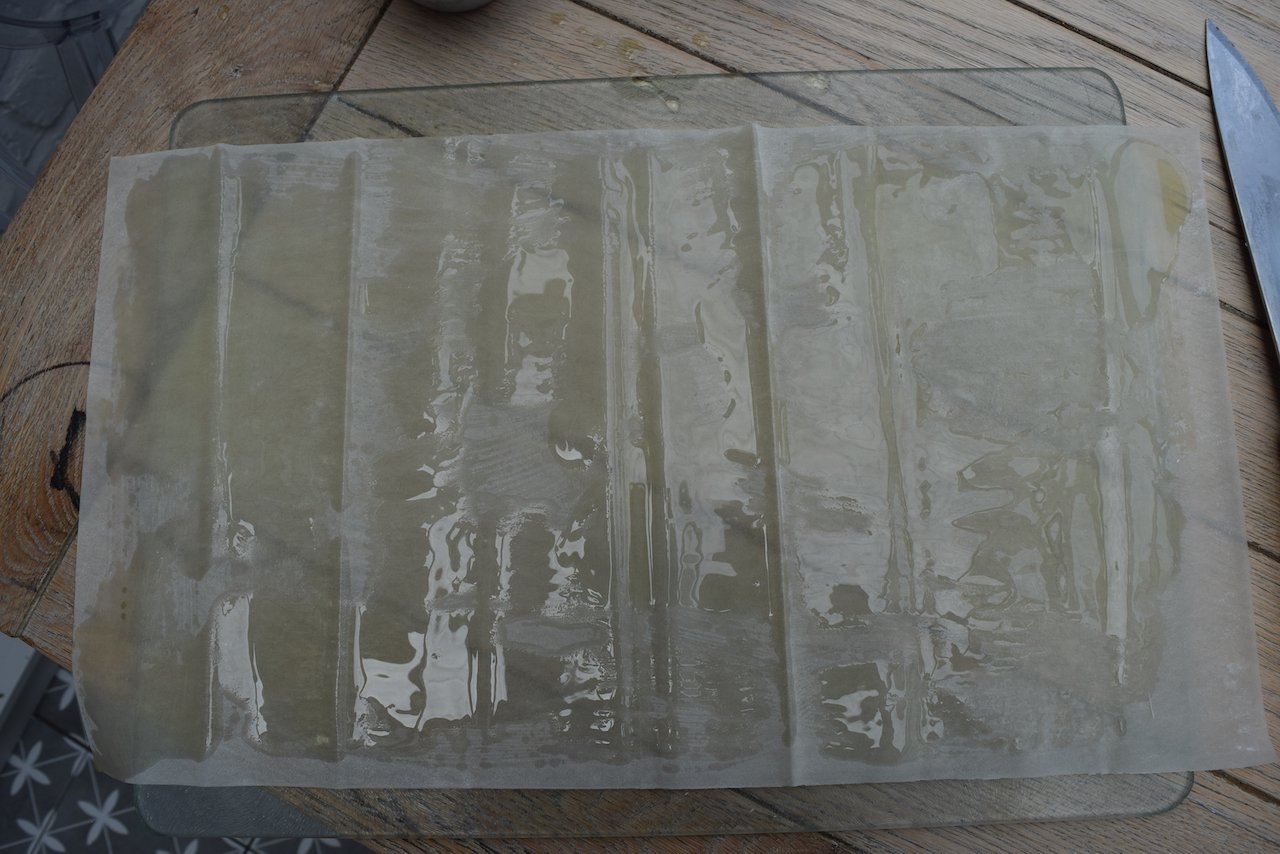 Lay the second sheet on top and brush again with olive oil. Cut into 4 equal-ish squares.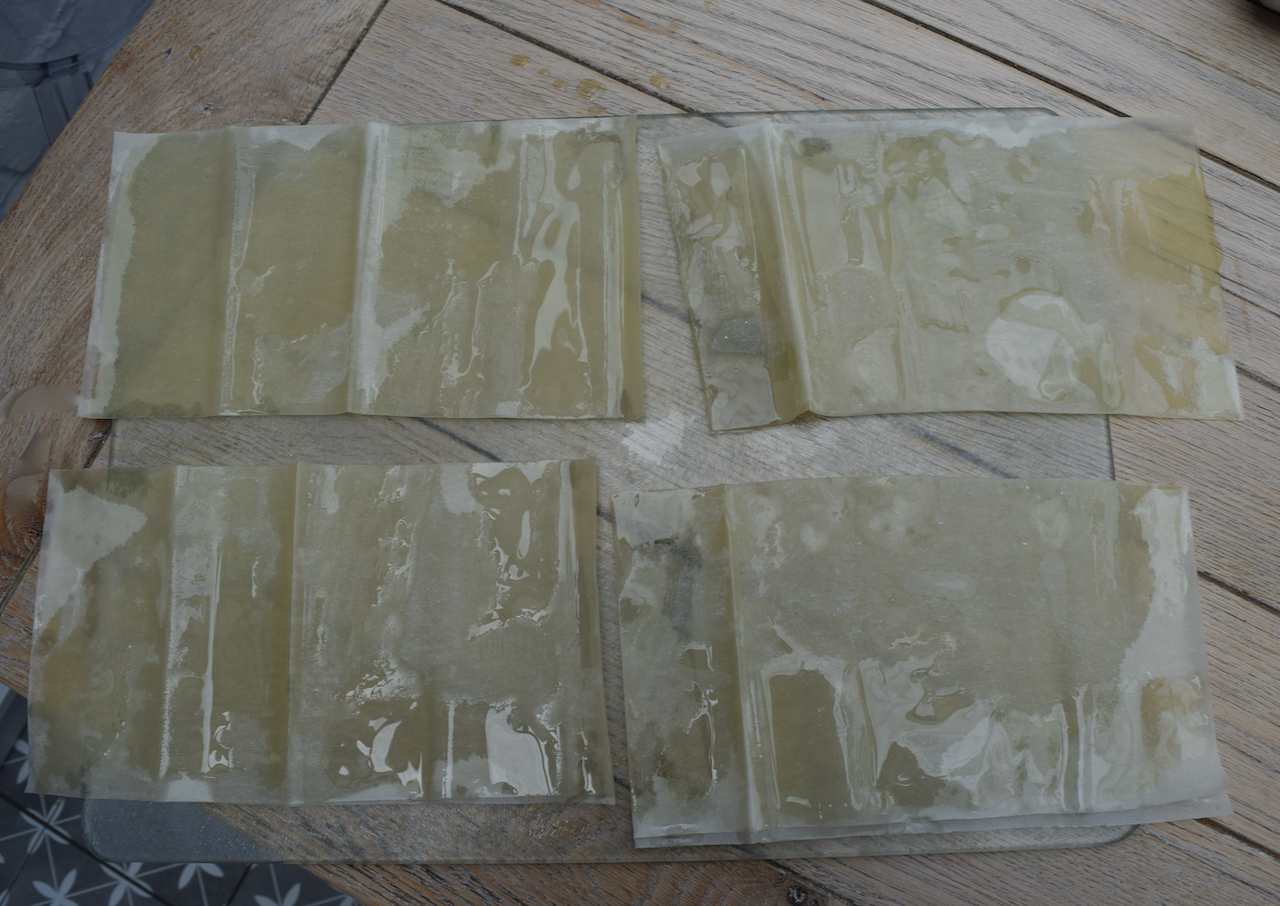 Place a quarter of the cheese mixture in the centre of each square of filo.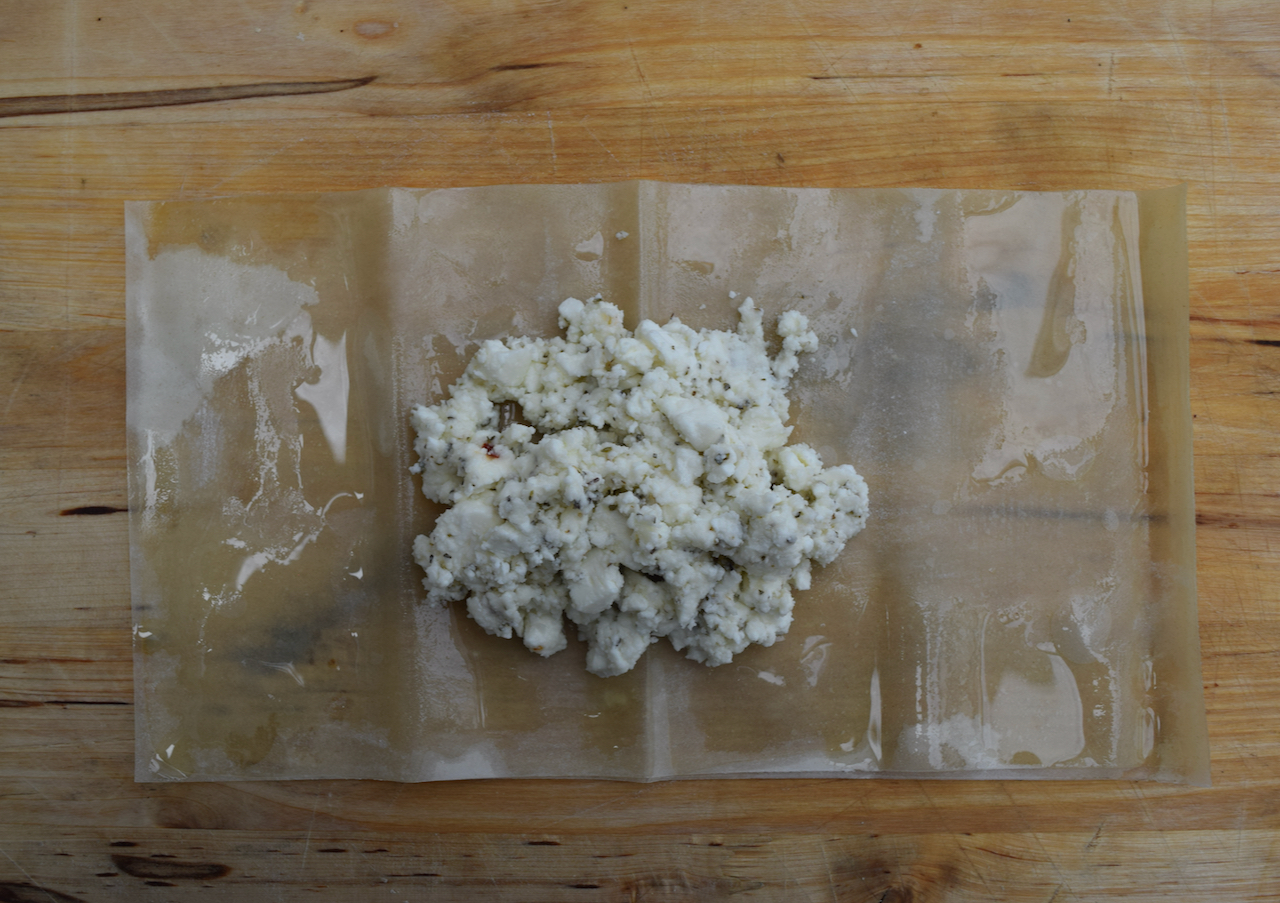 Fold the top and bottom edges in then fold the sides on top of the parcel to seal in the cheese. Place onto the lined tray, seam side down. Sprinkle the filo parcles with sesame seeds.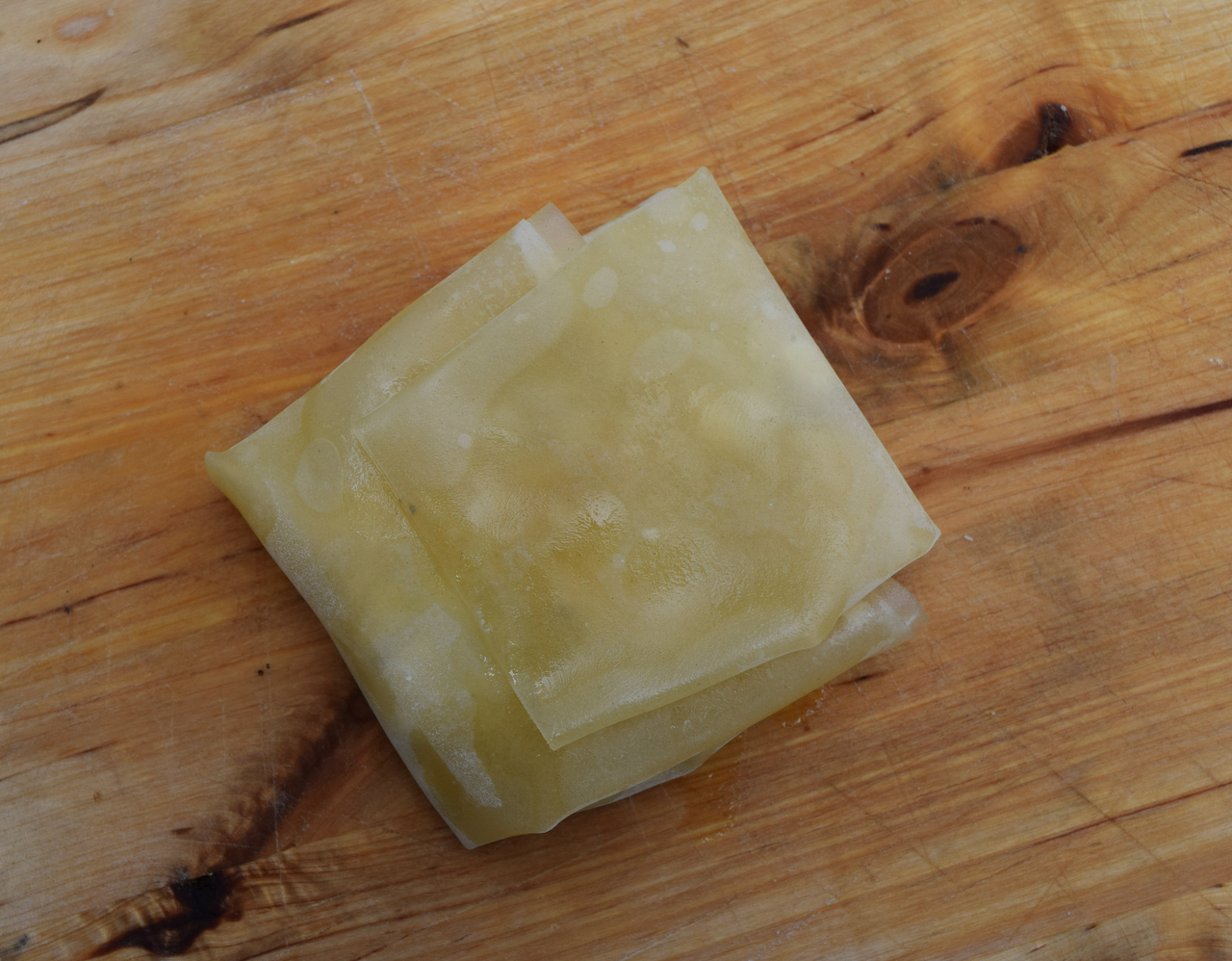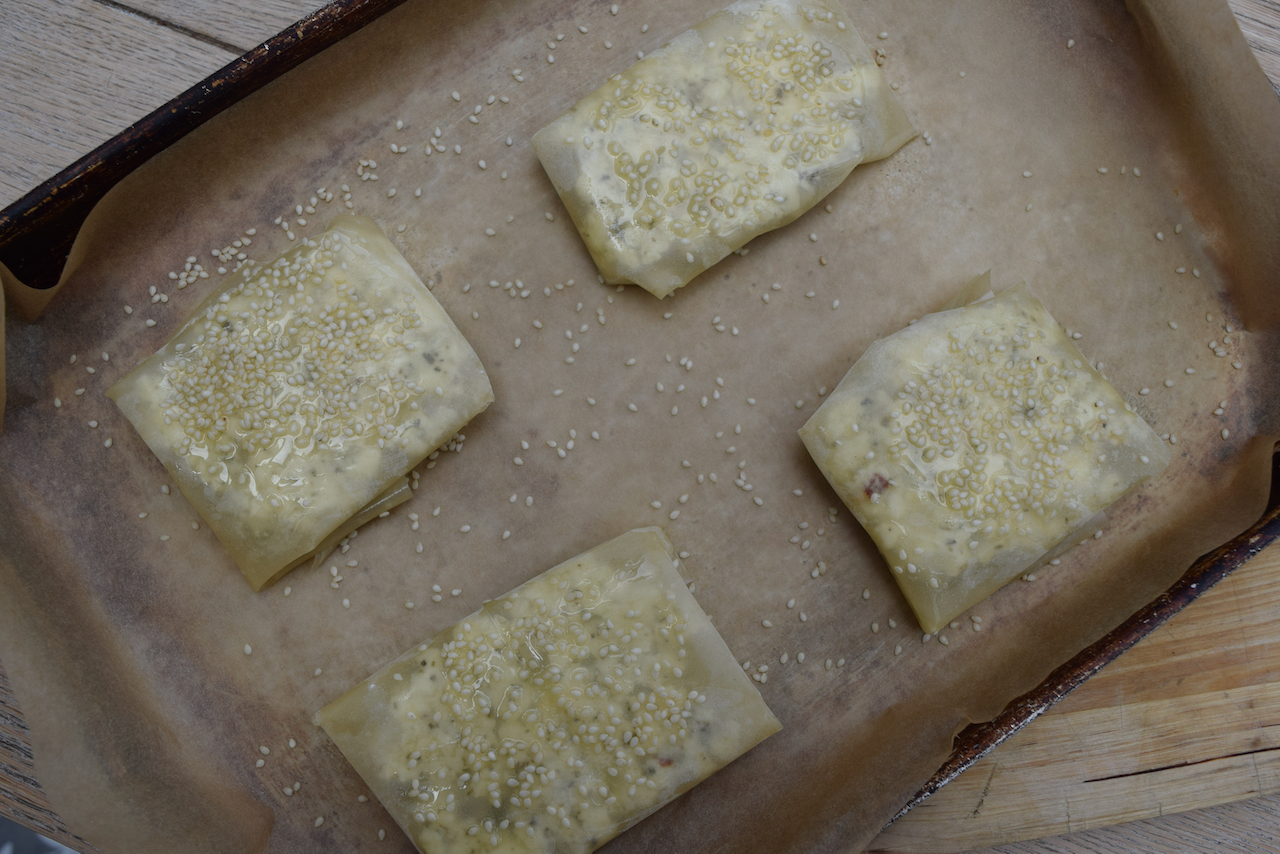 Bake these for 20 to 25 minutes in your hot oven until the pastry is crisp and golden.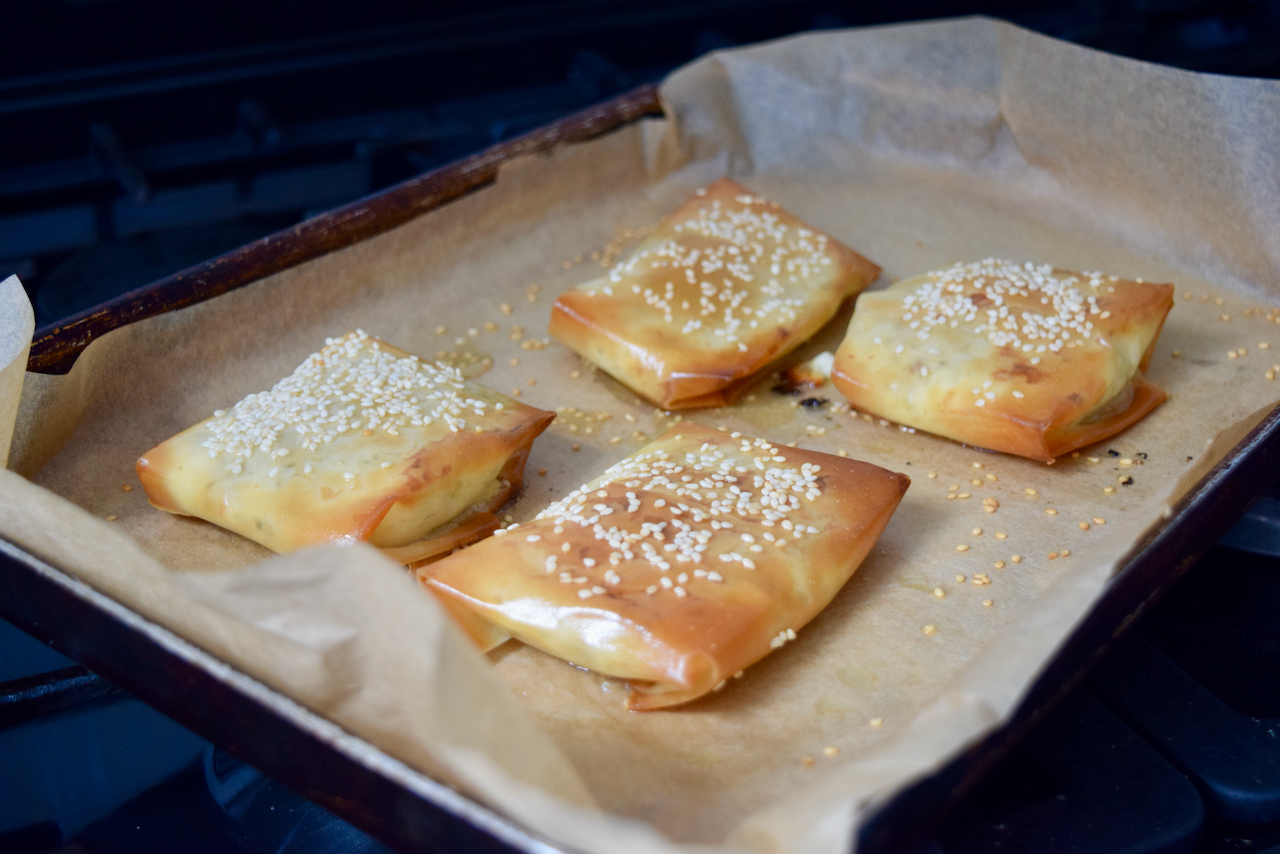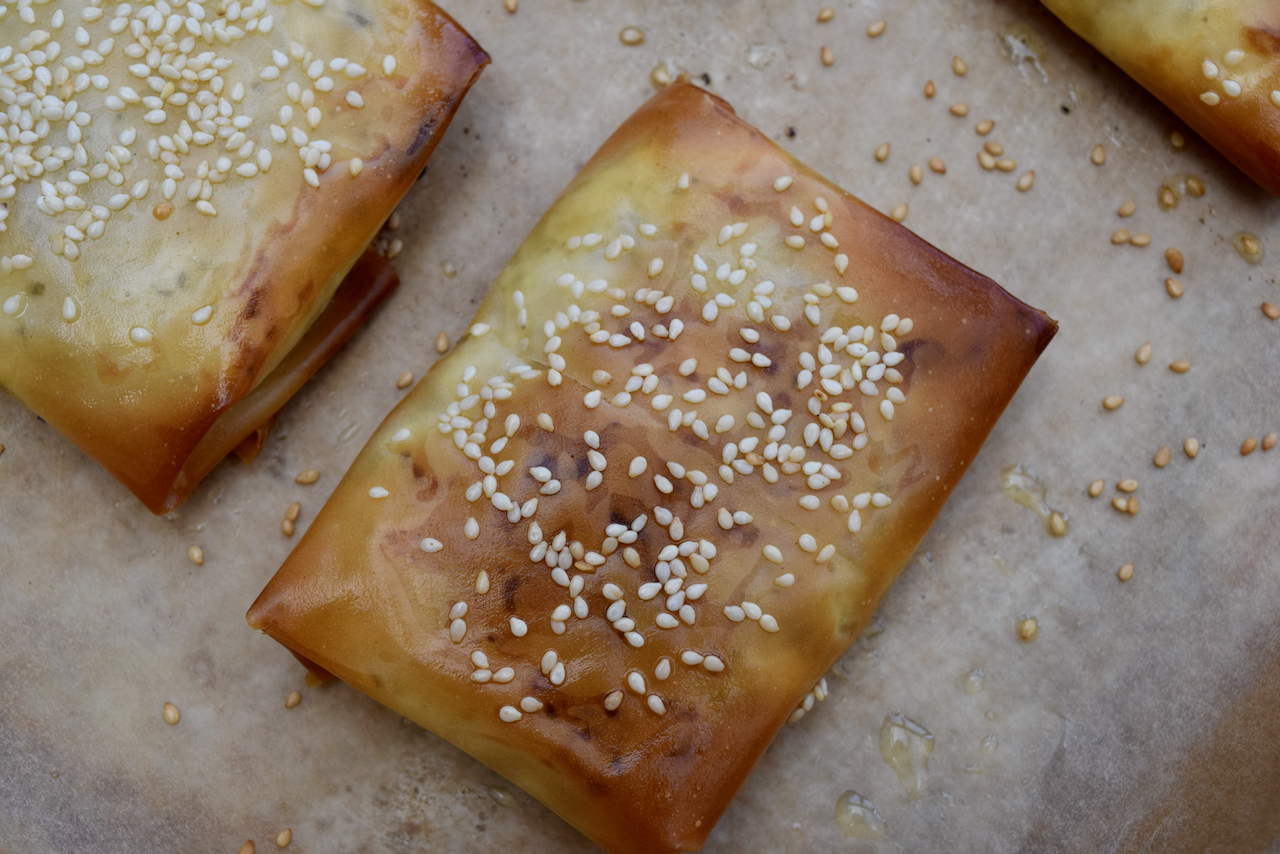 While these bake, add the honey and a pinch of chilli flakes to a small bowl or pan and either microwave or heat on the stove until just coming up to the simmer.
Your Feta in Filo are now yours for the nibbling. Serve drizzled with the hot honey and some leaves, for a relaxing holiday reminiscent lunch.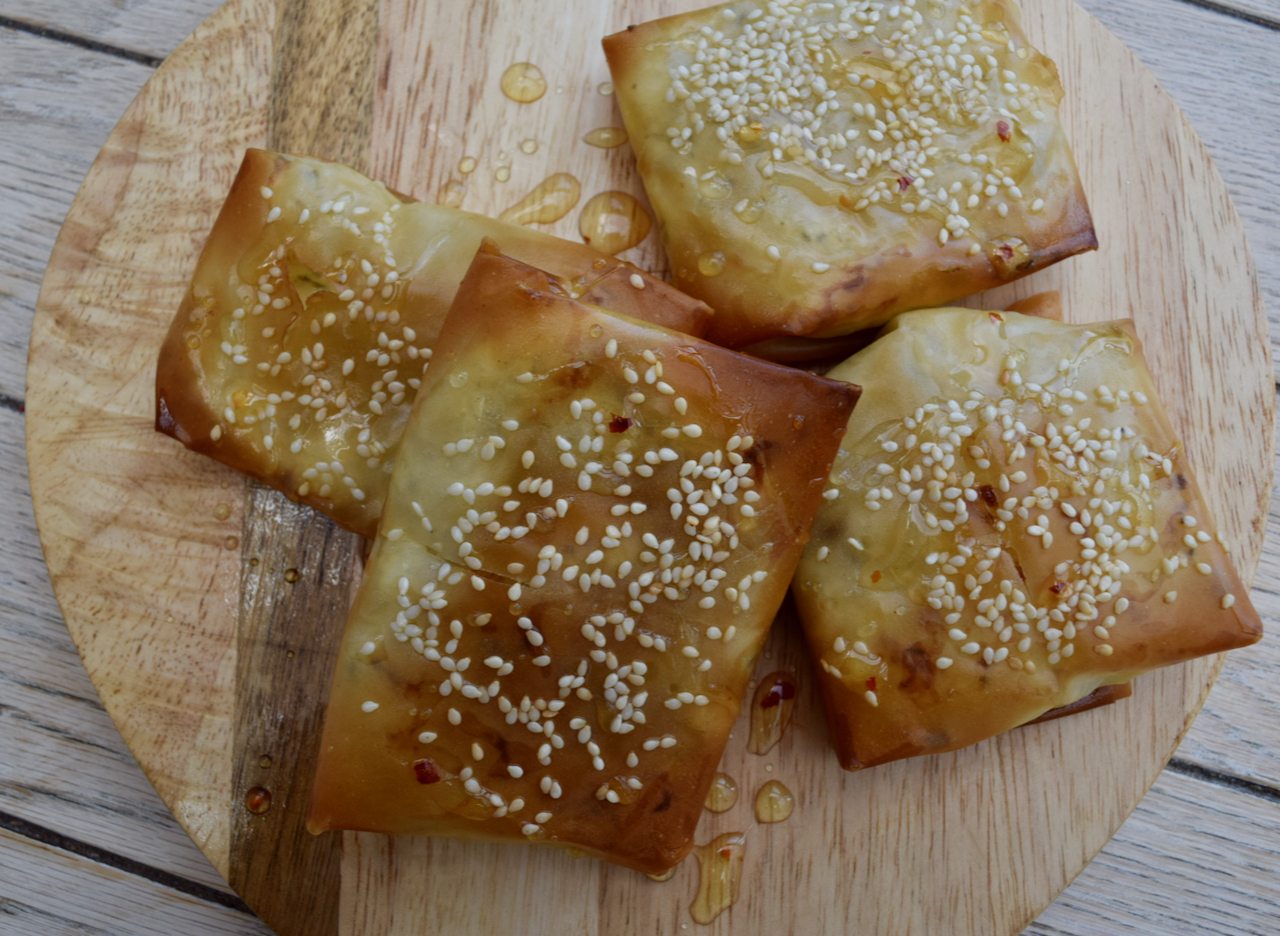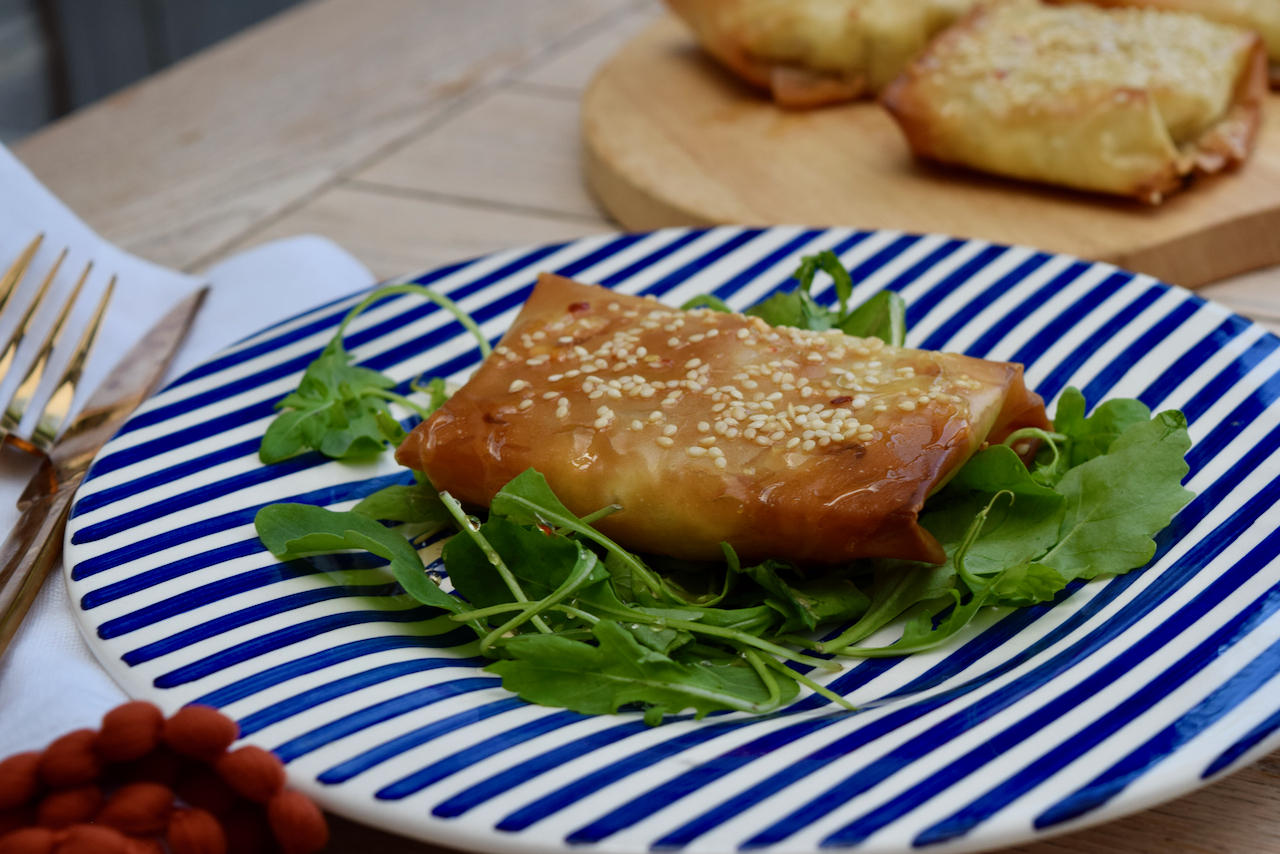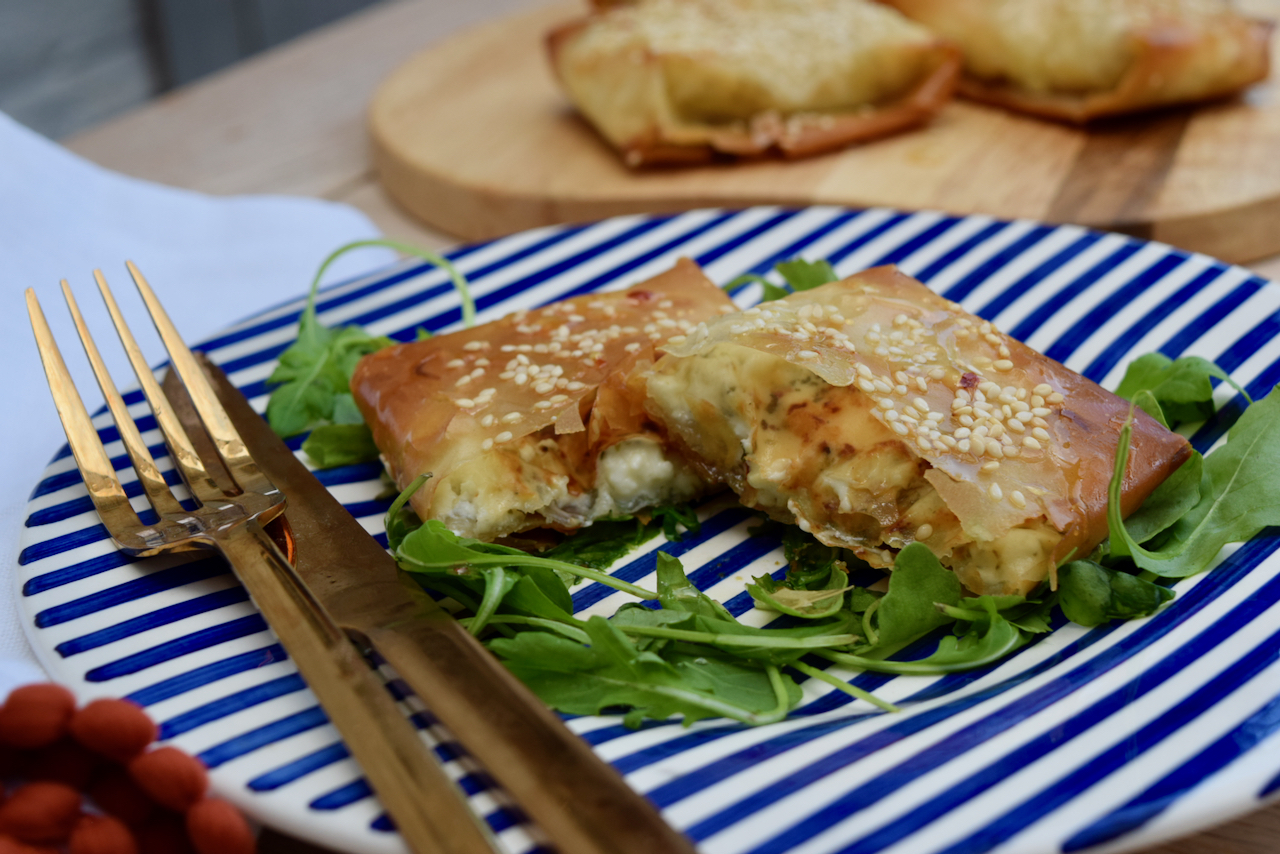 The summer holidays are nearly over, but with just a mouthful of chilli honey drizzled feta in filo, you can keep that feeling for far longer, and far more cheaply than two weeks In Kefalonia.
Lucy x
Feta in Filo with Hot Honey recipe
Makes 4 parcels, easily doubled for bigger appetites
You will just need a large lined baking tray and bowls for this
200g feta cheese
1 tablespoon olive oil, plus plenty more for brushing the filo
1 1/2 tablespoons honey
1 heaped teaspoon dried oregano
A pinch chilli flakes
2 large sheets filo pastry
1 tablespoon sesame seeds
Hot Honey
3 tablespoons honey
Good pinch chilli flakes
Leaves to serve, if you like
Line a baking tray with baking paper and pre heat the oven to 180 degrees fan assisted.
Take a medium sized bowl and add the feta, olive oil, honey, oregano and chilli flakes. Mash with a fork until combined.
Lay out your first sheet of filo pastry and brush with olive oil. Lay the other sheet on top and also brush that with more oil. Cut the sheet into 4 equal squares. Spoon a quarter of the feta mixture into the middle of each square.
Fold the top and bottom of the square over the filling then fold the edges over the top to seal the parcel. Place on your baking sheet, seam side down and repeat with the other three parcels.
Sprinkle with the sesame seeds then bake for 20 to 25 minutes in your pre heated oven until golden, crisp and smelling amazing. While they're cooking, heat the 3 tablespoons of honey and chilli flakes in either the microwave or a small pan until just warmed through.
Serve the parcels drizzled with the spiced honey on a bed of salad leaves, if you like. These are wonderful served hot, at room temperature or cold the next day.