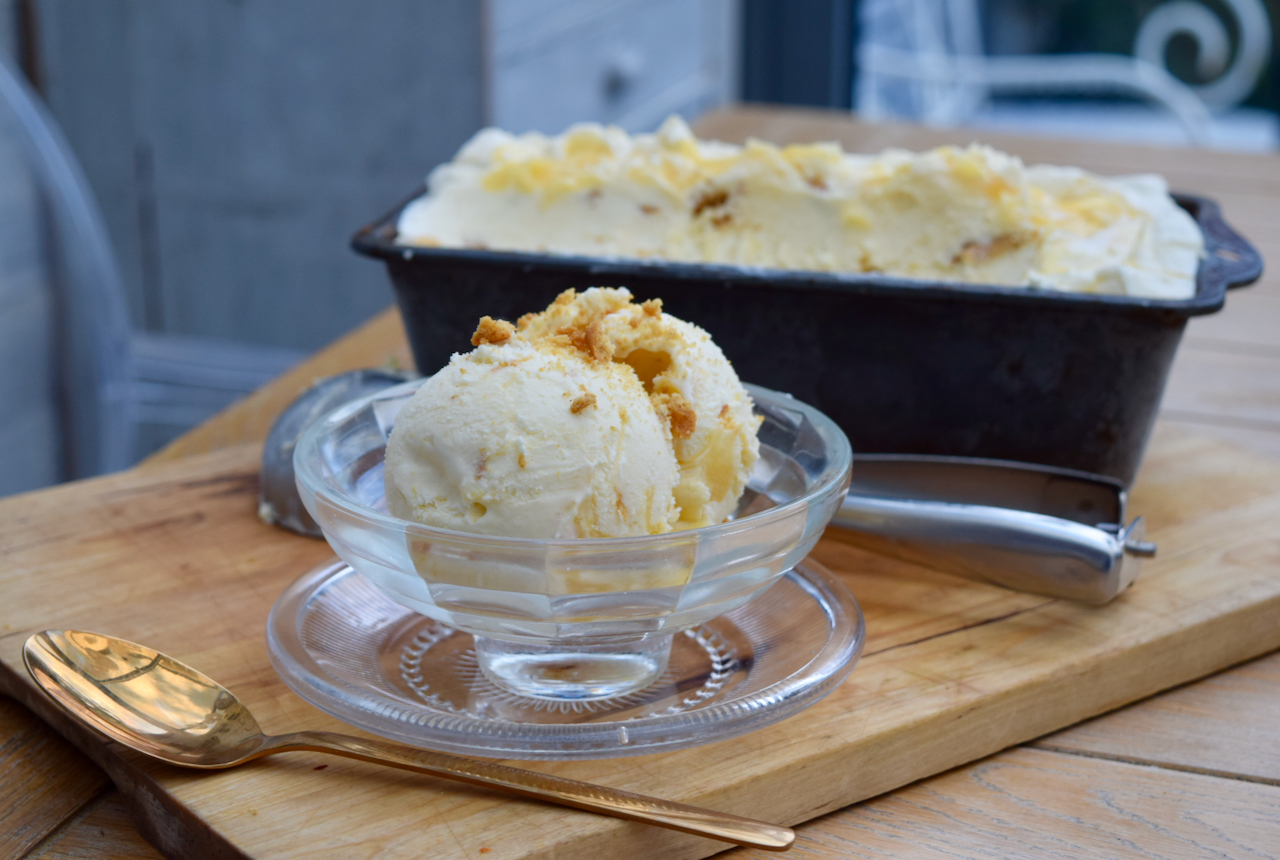 Homemade Lemon Curd Ice Cream Recipe
I get an Ocado delivery every week; they've been amazing throughout the whole Covid business and we've been really lucky *sadly not getting paid to say this*. I order pretty much the same things every week, more out of habit than actual need. Lemons are one of those things I always order, usually to ensure I have a slice for my gin and tonics, only to discover I already have 10 in my fruit bowl. This week I decided I would make some homemade lemon curd with those excess lemons and then, just to over egg the pudding I used it to make my super easy Homemade Lemon Curd Ice Cream. Well why wouldn't I?
Homemade Lemon Curd is bloody lovely. Shop bought is ok, but making your own is so simple, and tastes so much fresher. This recipe makes 3 jam jars full, and you'll only need a scant one for the ice cream, leaving plenty to spread on bread, add to yoghurt or to simply eat from the jar with a spoon. The Ice Cream is even easier than the curd; it's my classic no churn condensed milk and cream combo. It's spritzed up with some lemon juice and zest and then taken to another level with large dollops of your lemon curd and some crumbled ginger nuts for added crunch. Thanks to Queen Delia's tip of adding some cornflour to your curd mixture there's less chance of it curdling, so this whole business is totally drama free.
The only thing that's left to do is to decide what to do with the other two jars? I'd opt for making more ice cream if I were you.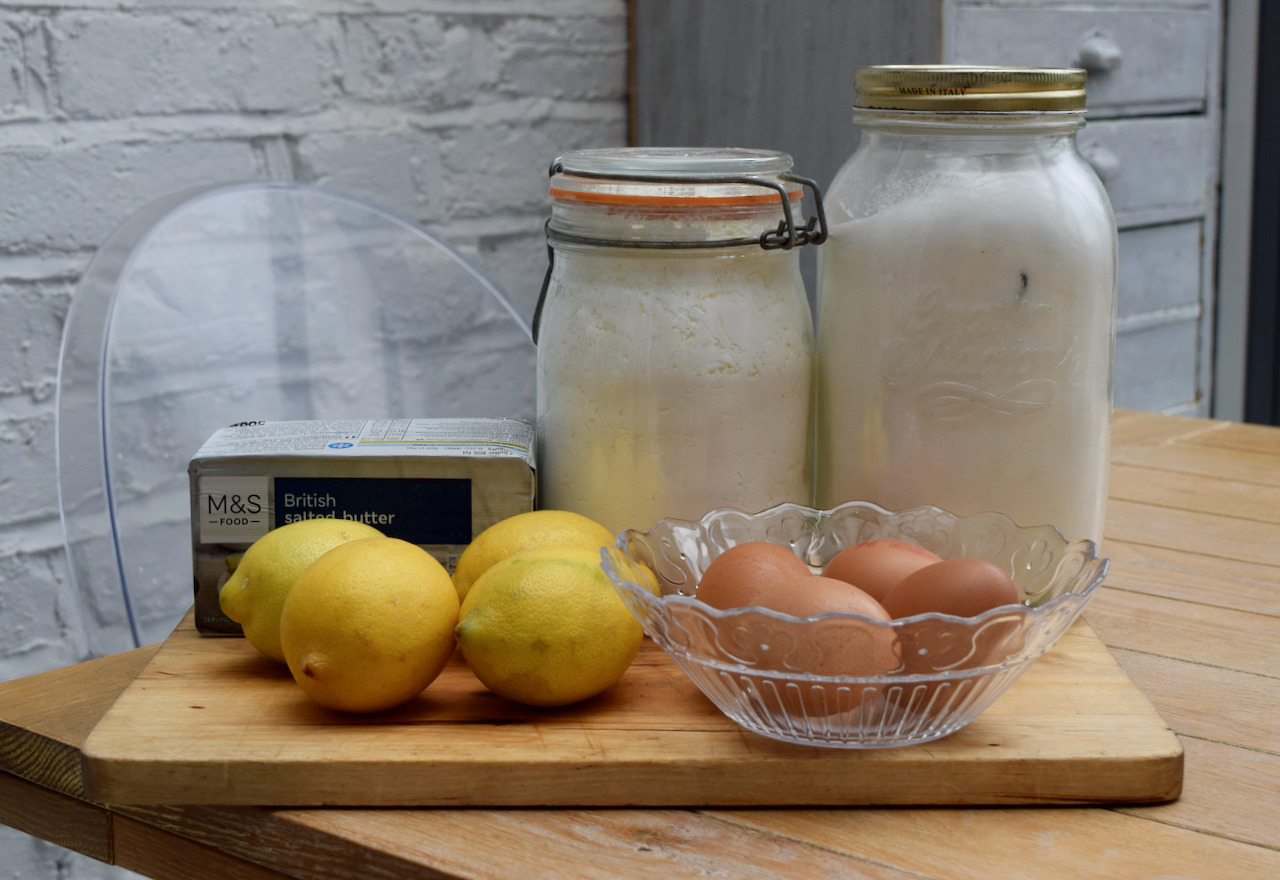 Let's start with the lemon curd because it will need time to cool. Simple ingredients for something so delicious and this is going to utilise 4 of your lemon mountain.
Start with a large saucepan, off the heat, and the 4 eggs. Whisk them lightly then add the sugar and cornflour. I'm not a big siever, but this is only a tablespoon and I used a tea strainer, to stop any lumps forming later.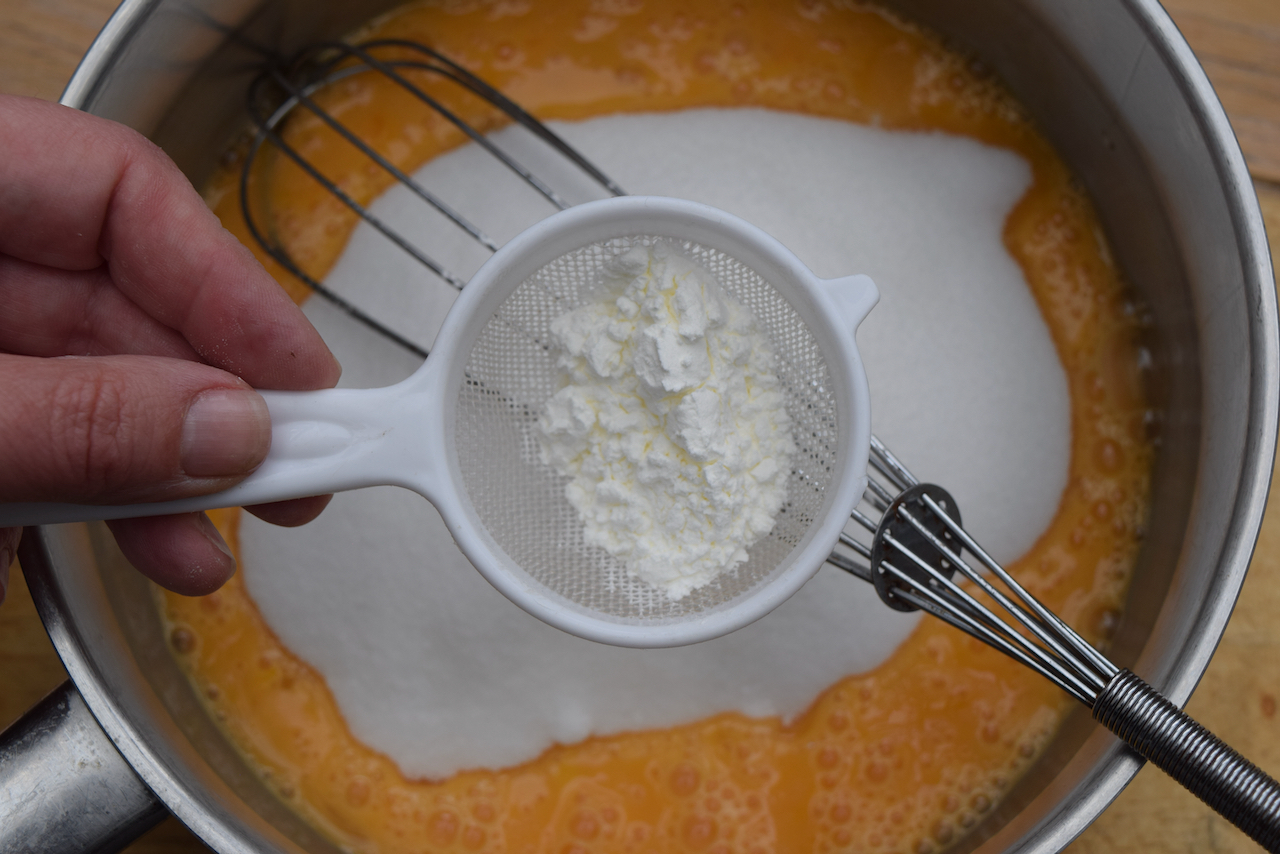 Now add the chopped butter and zest and juice of four lemons. The juicing and zesting is the most strenuous part of the recipe for me, so if you can find someone else to do it for you that would be a thought.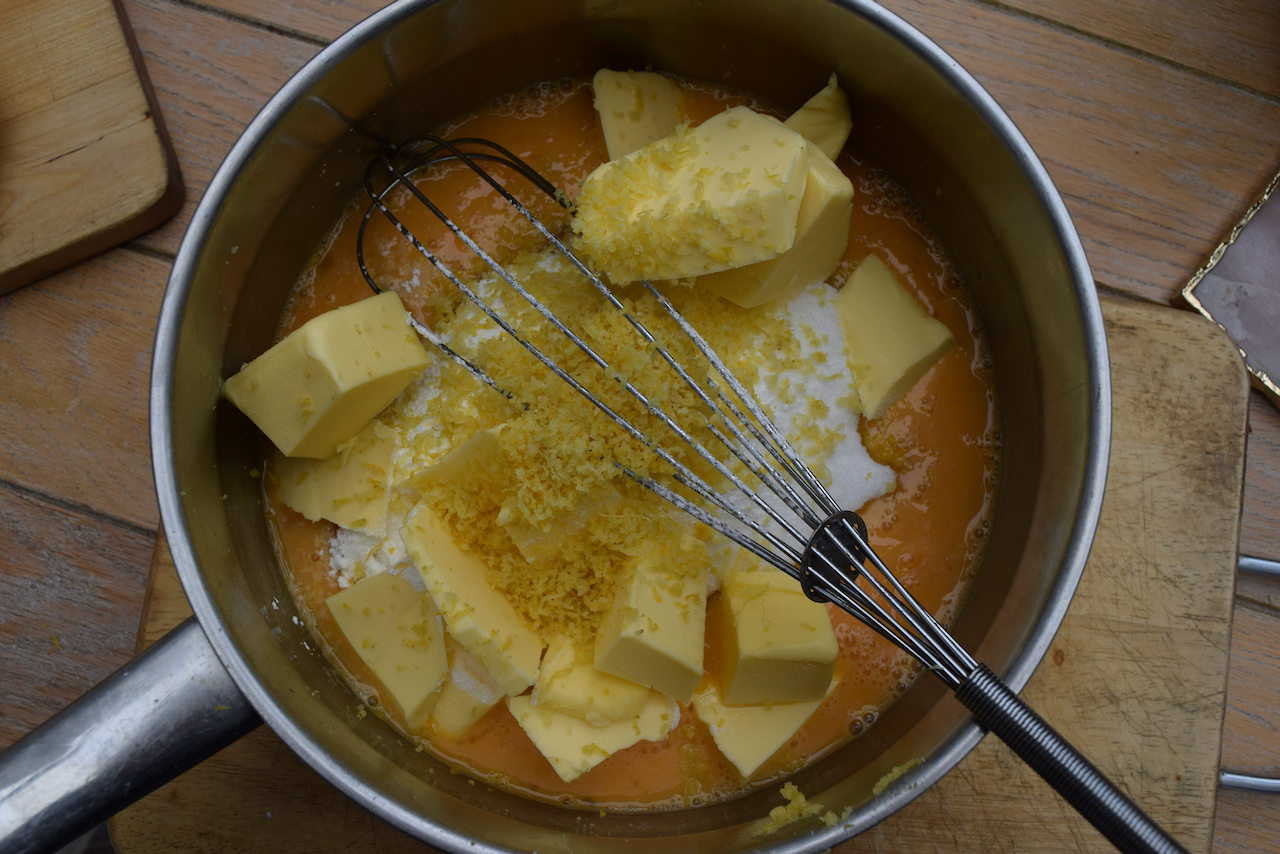 Give the whole lot a little whisk then put on the stove over a low heat. Bring up to the simmer, whisking continuously, which will take around 7 to 8 minutes *Delias timings not mine, I'm terrible at timing anything*.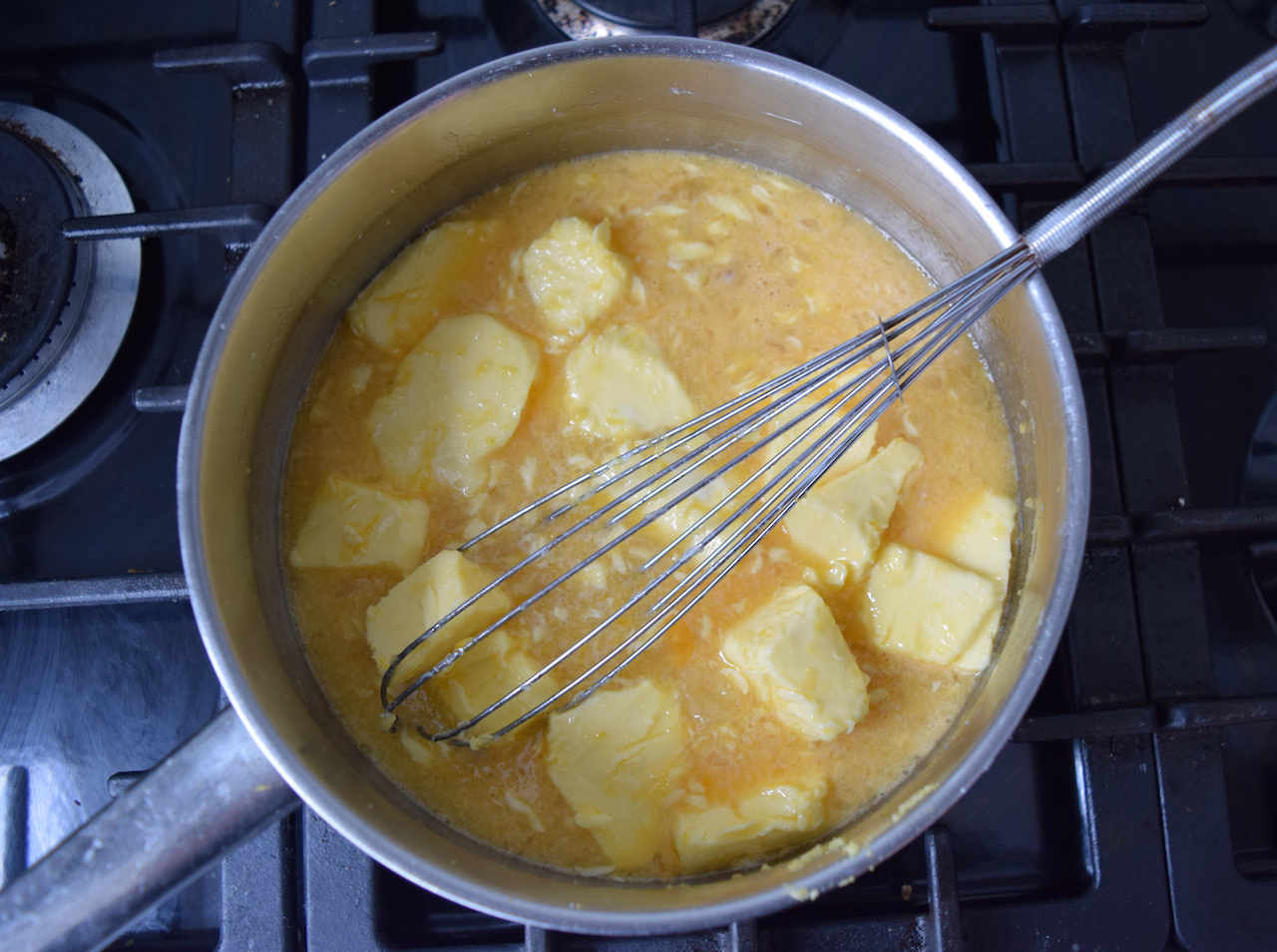 Once the mixture is starting to bubble, simmer, still whisking, for a further minute until thickened.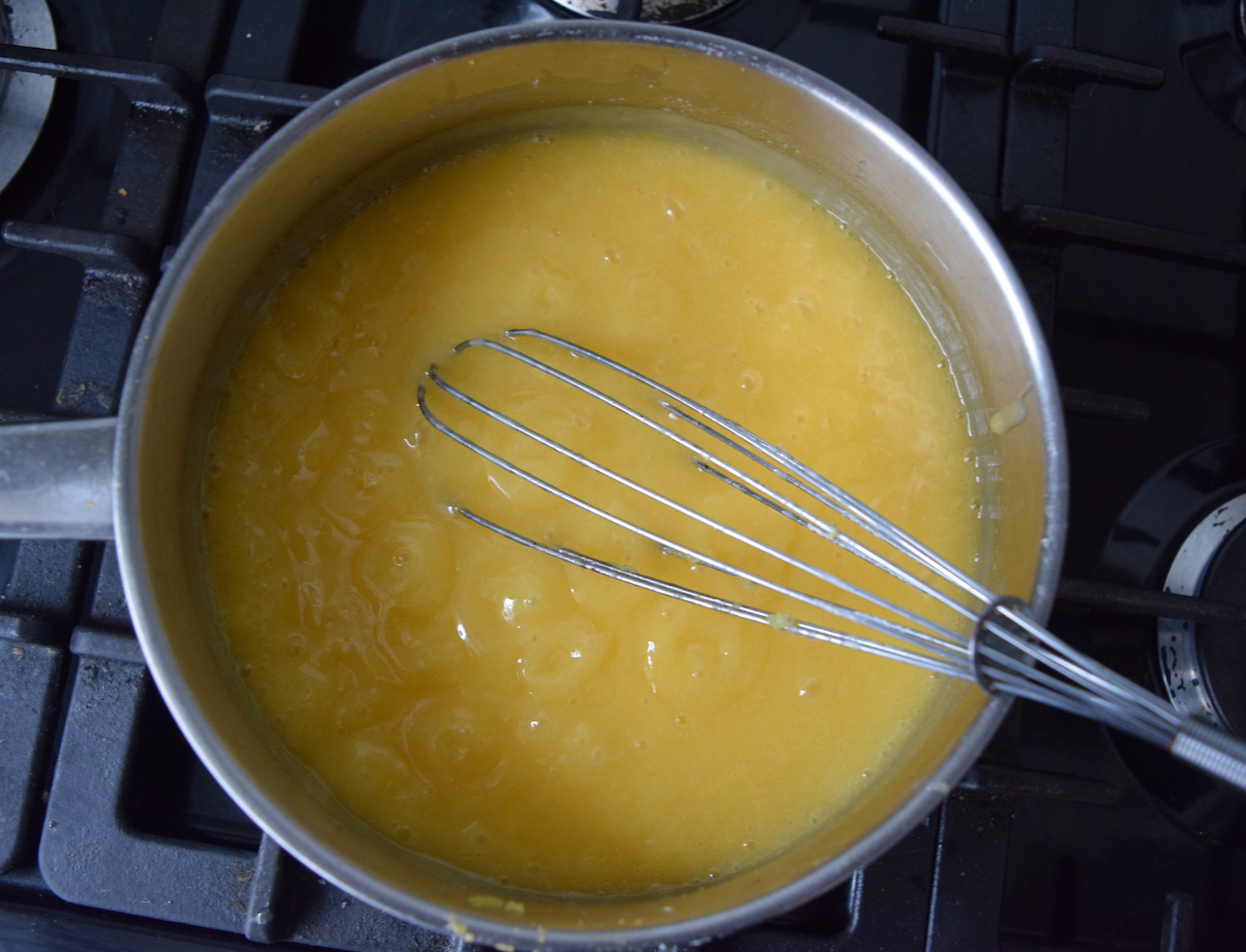 Take off the heat and pour into your clean jars, trying not to slop it all down the sides *me*.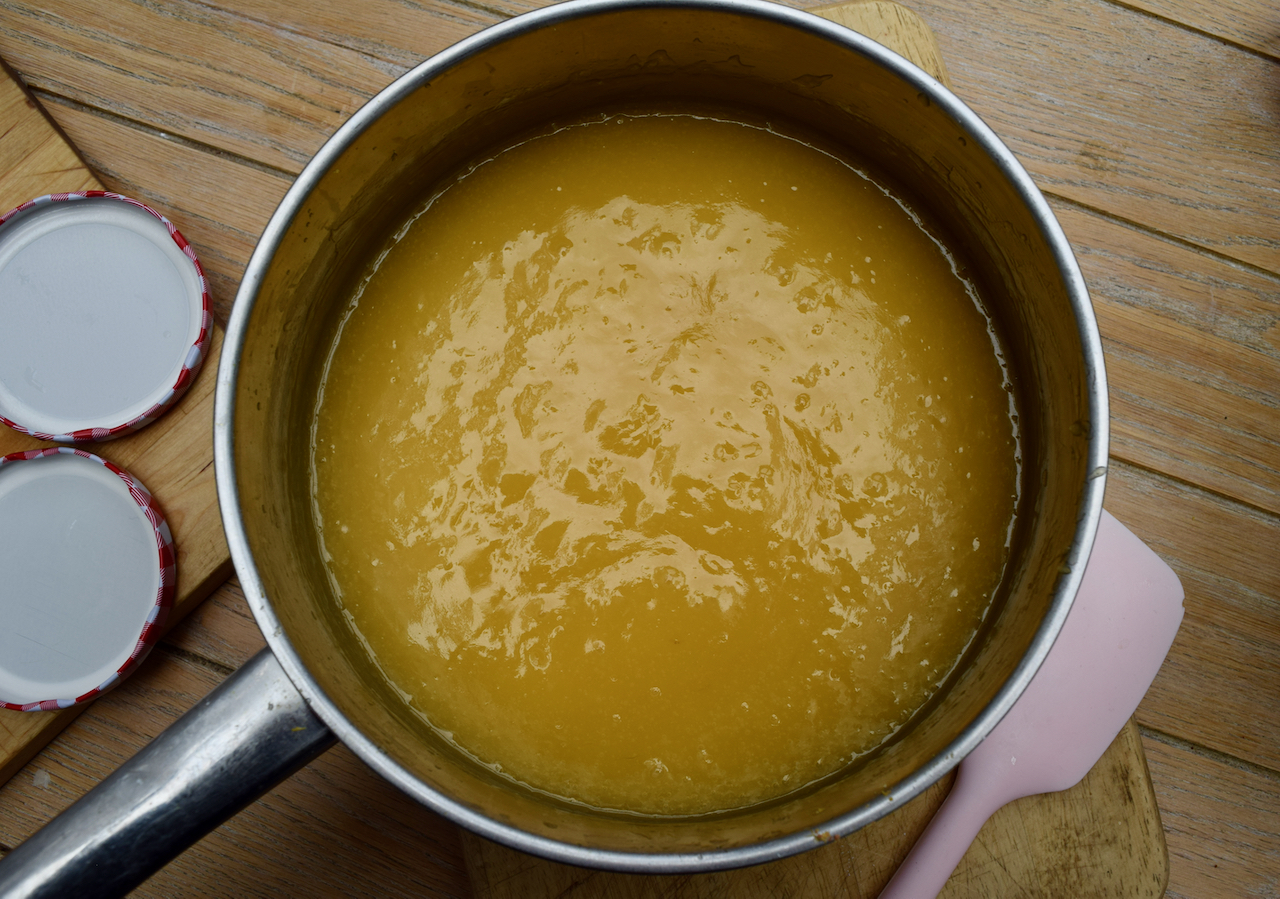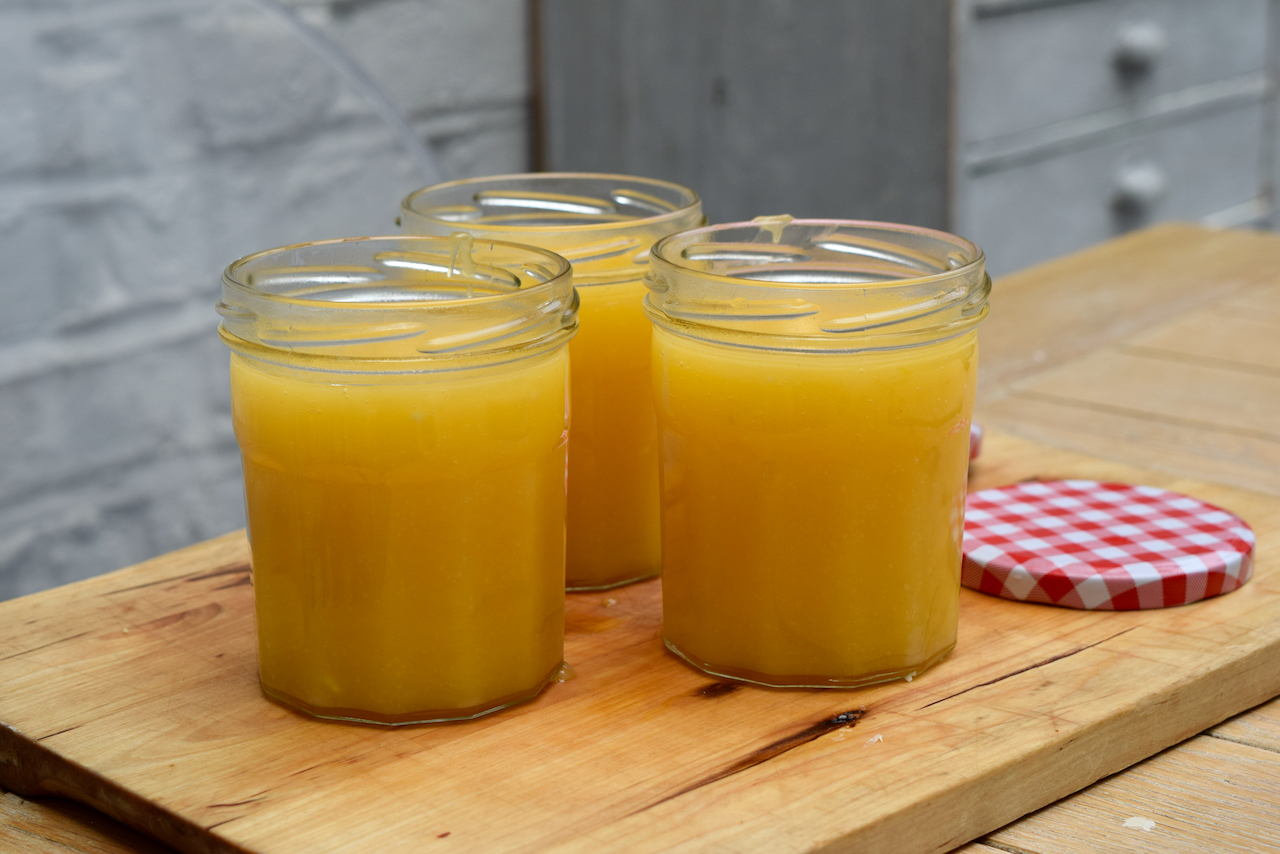 Leave to cool before popping the lids on and storing the jars in the fridge.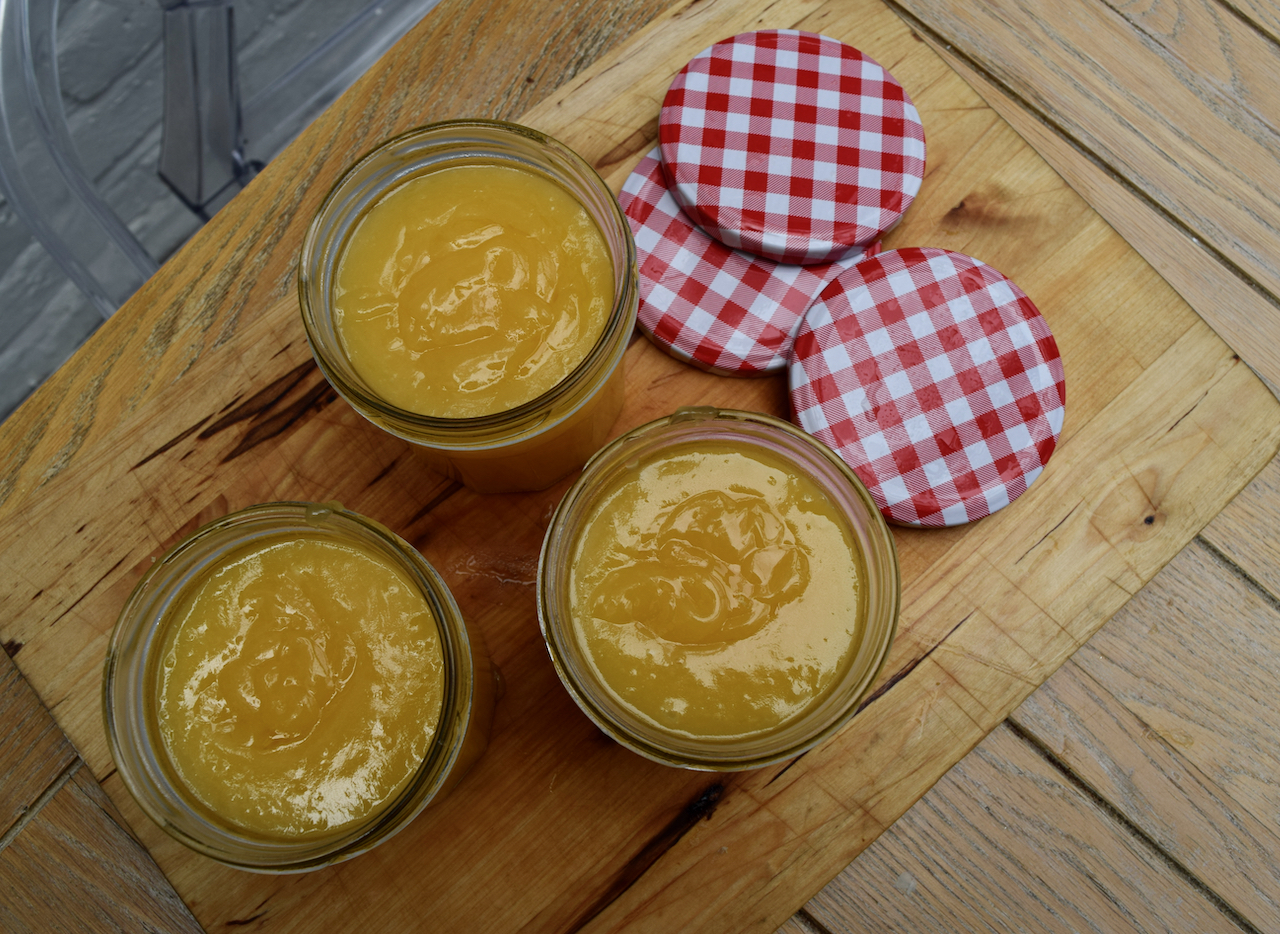 Now, onto the Homemade Lemon Curd Ice Cream.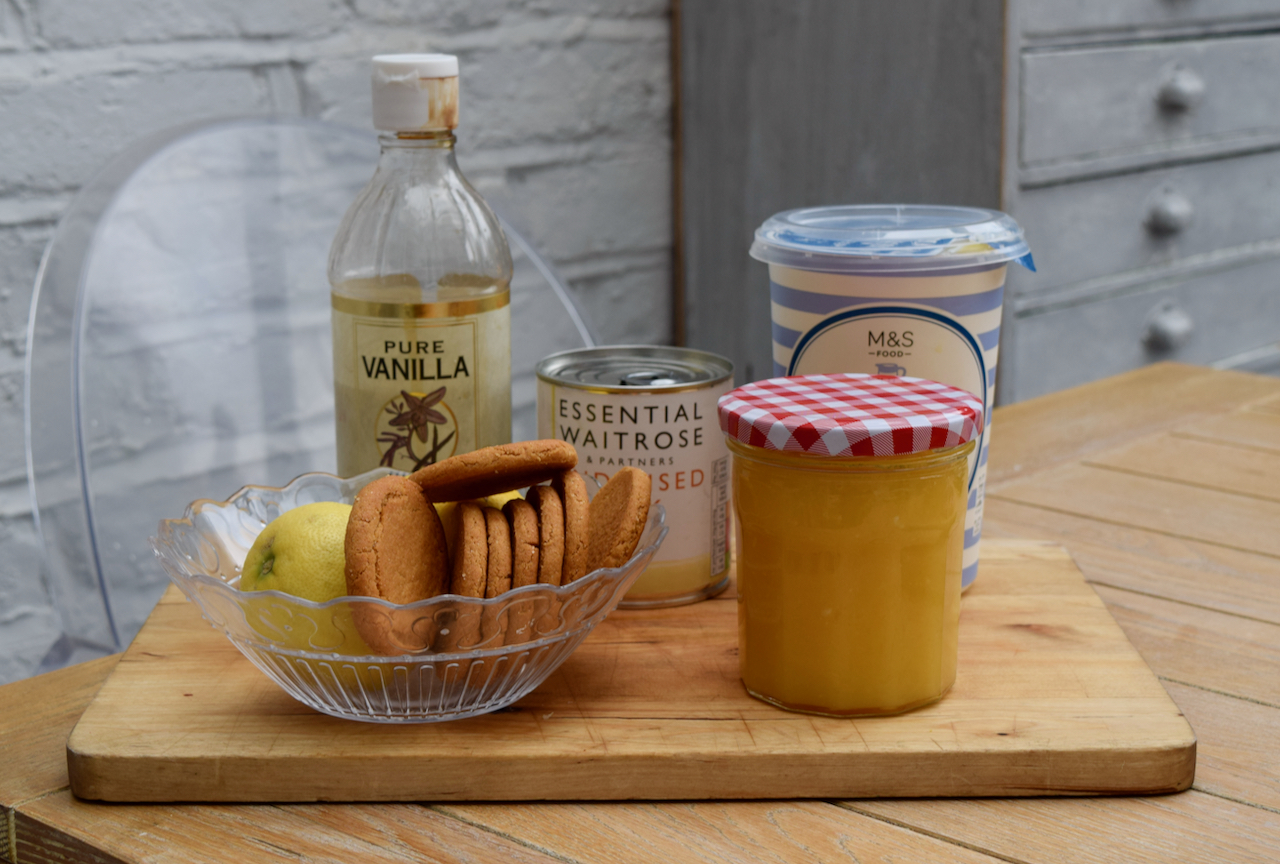 I can't rave enough about this simple ice cream. I've been making it for so long now, it's quicker than walking to Waitrose to buy shop bought ice cream. Take your stand mixer with the whisk attachment and pour in the cream and condensed milk. Whip until the mixture holds very soft peaks.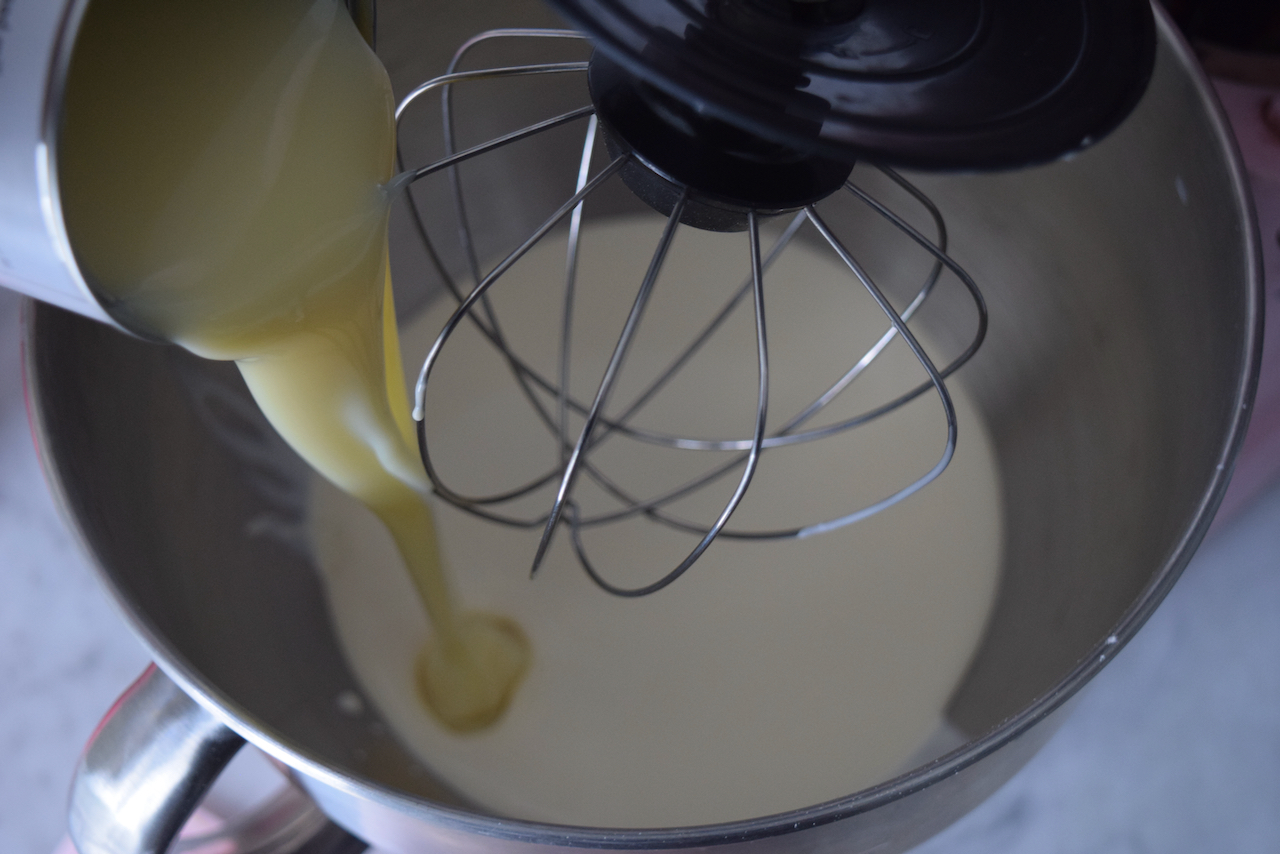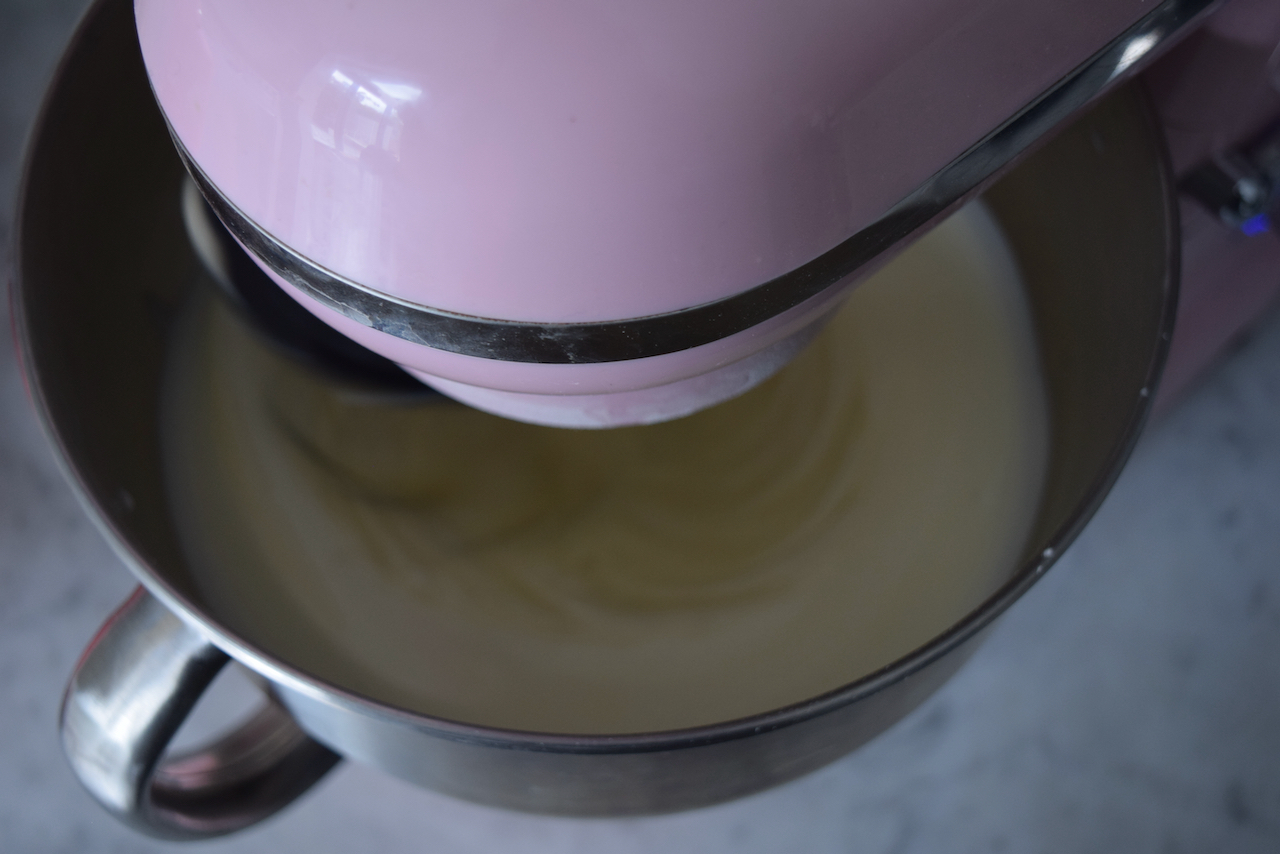 Add the vanilla, lemon zest and juice and give the mixture another quick whisk. You won't need long as the lemon will thicken the mixture up immediately. You want the final mixture to be thicker, but not stiff.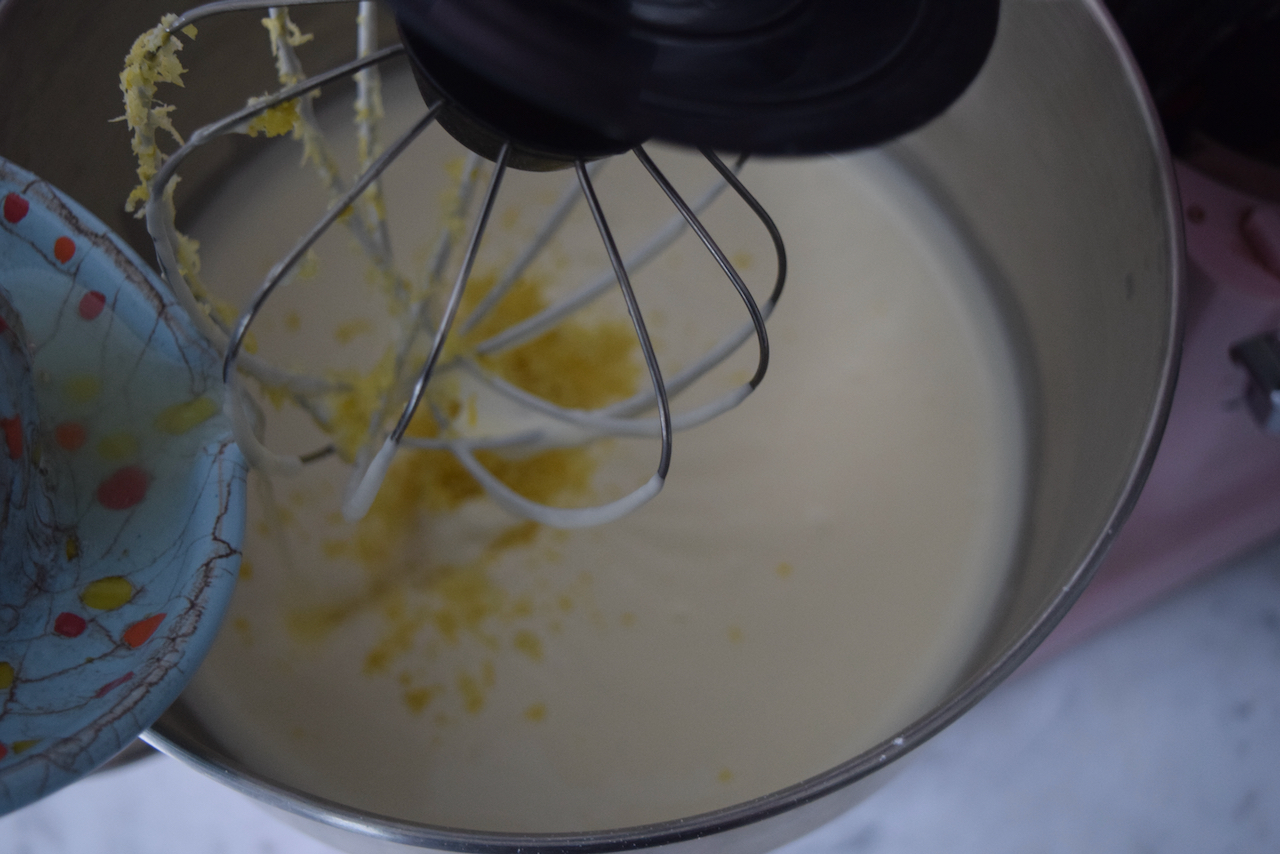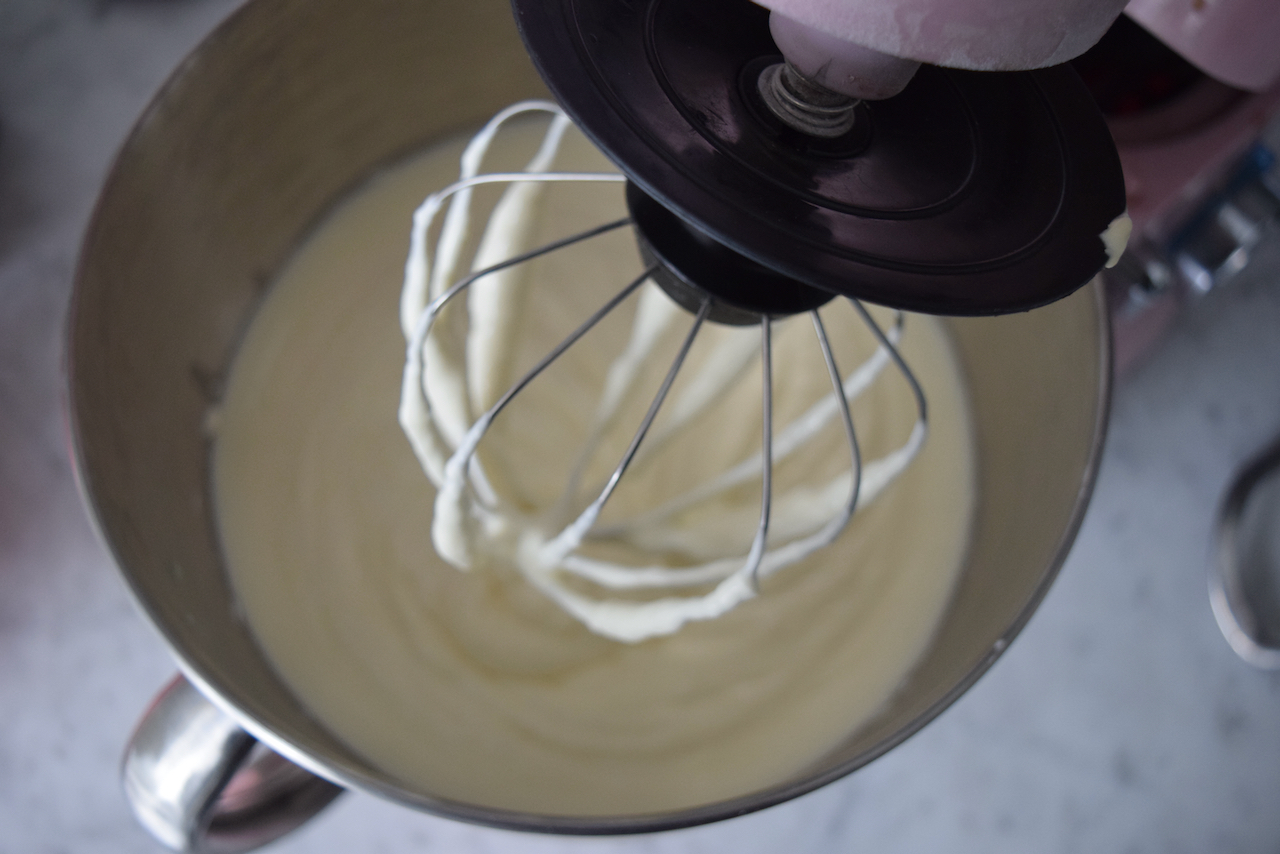 Remove the whisk and fold in some biscuits of your choice. I bloody love a cheap ginger nut so went with those, but you can add any bit of crunch you like. Or not at all if you don't want to; this is your ice cream too.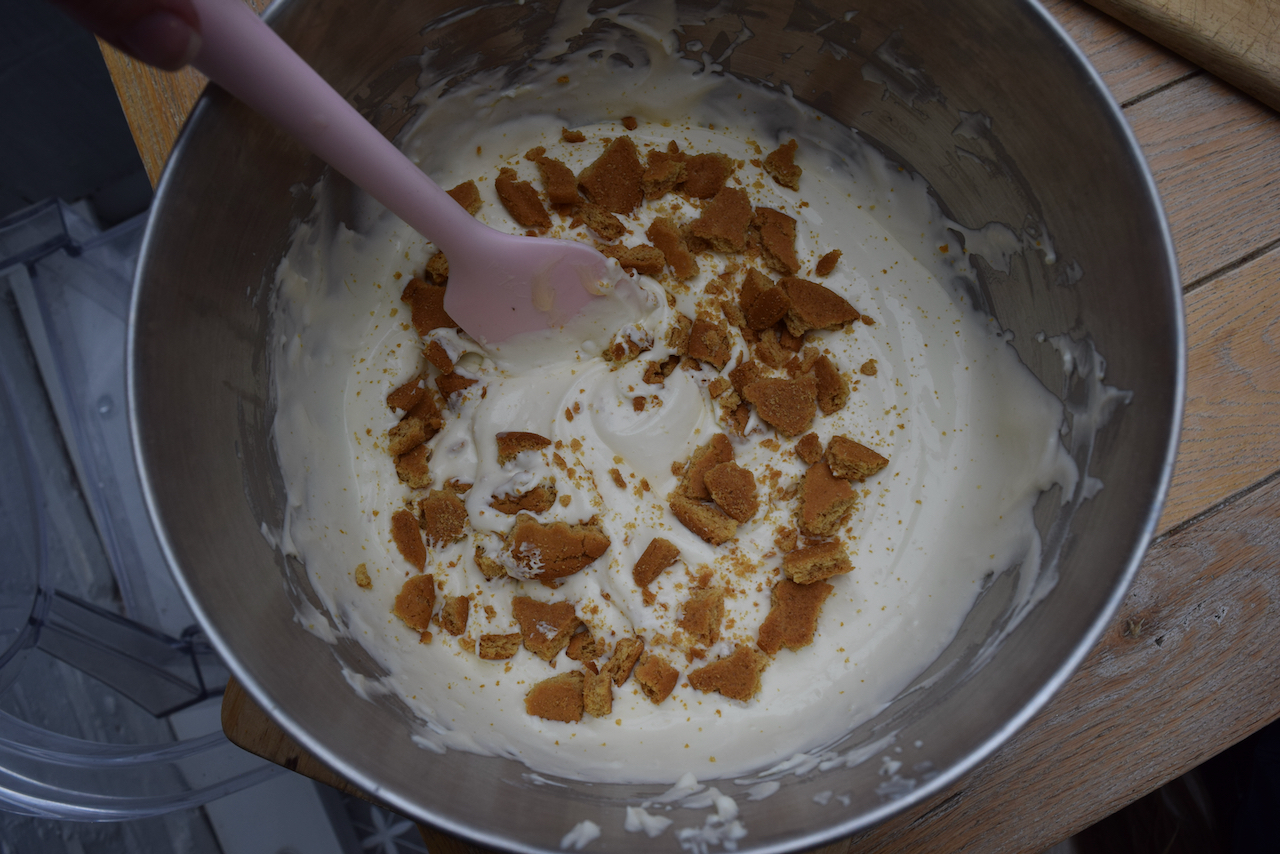 Now for the star of the show, large dollops of your homemade lemon curd. I went for around 6 or 7 tablespoons and gently swirled it into the cream mixture, leaving the curd showing in a ripple effect.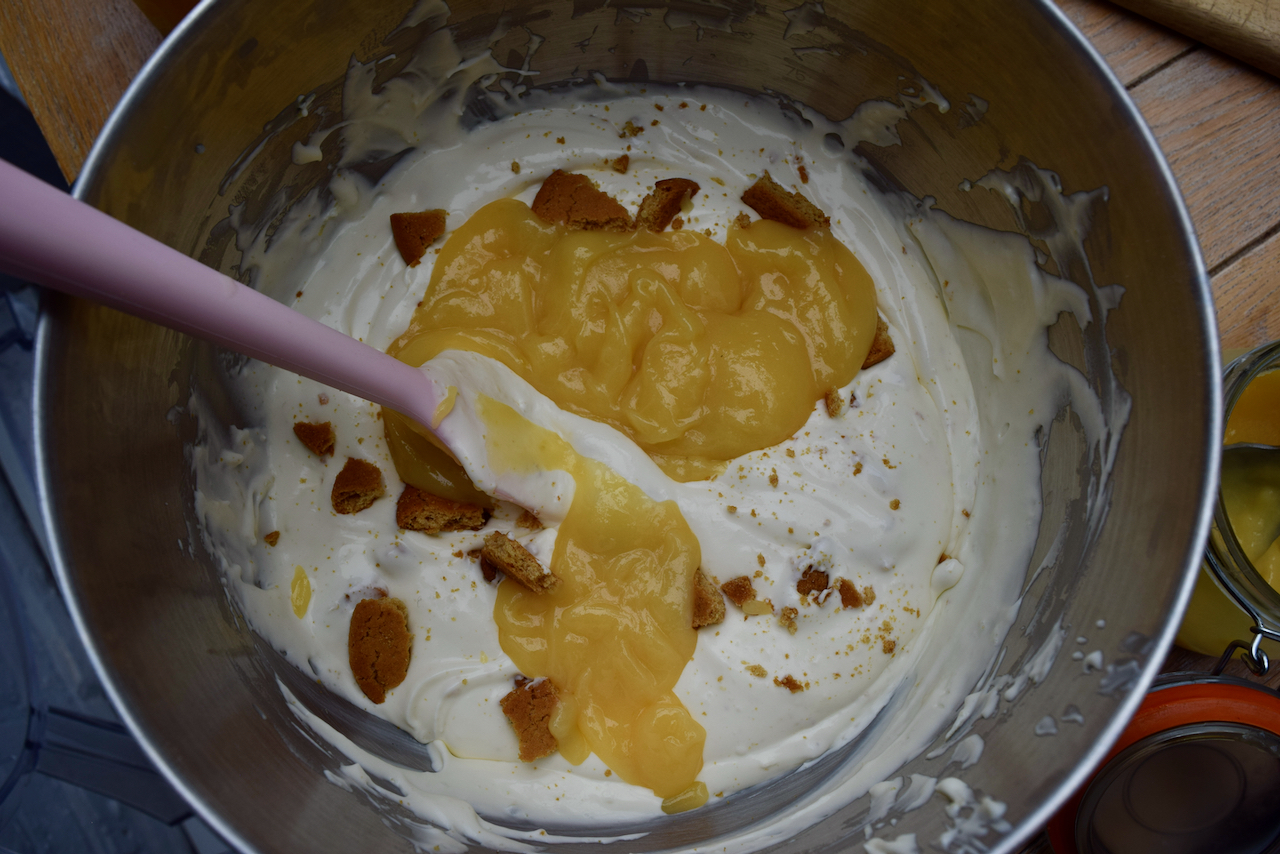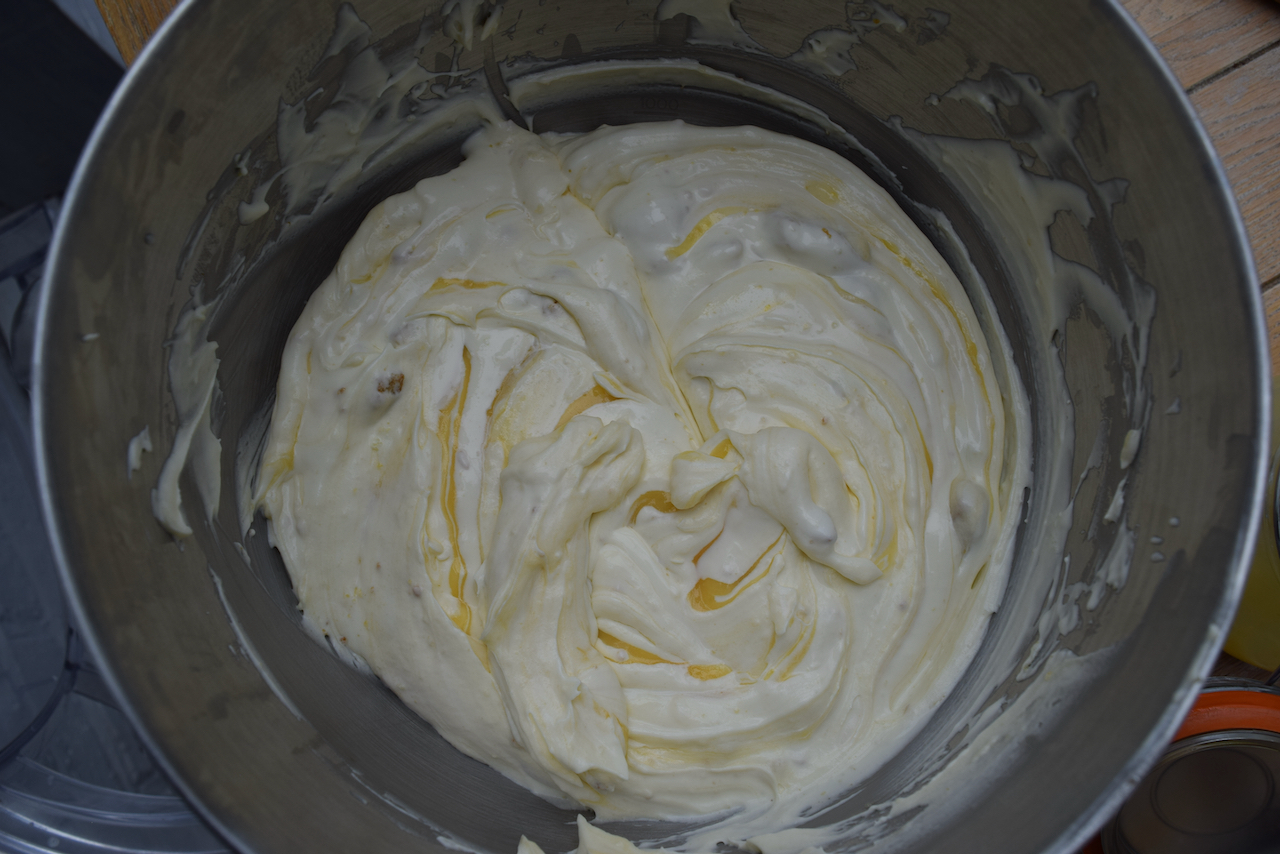 Scrape the ice cream into your chosen container then top with a couple more tablespoons on the top and swirl this through with a knife.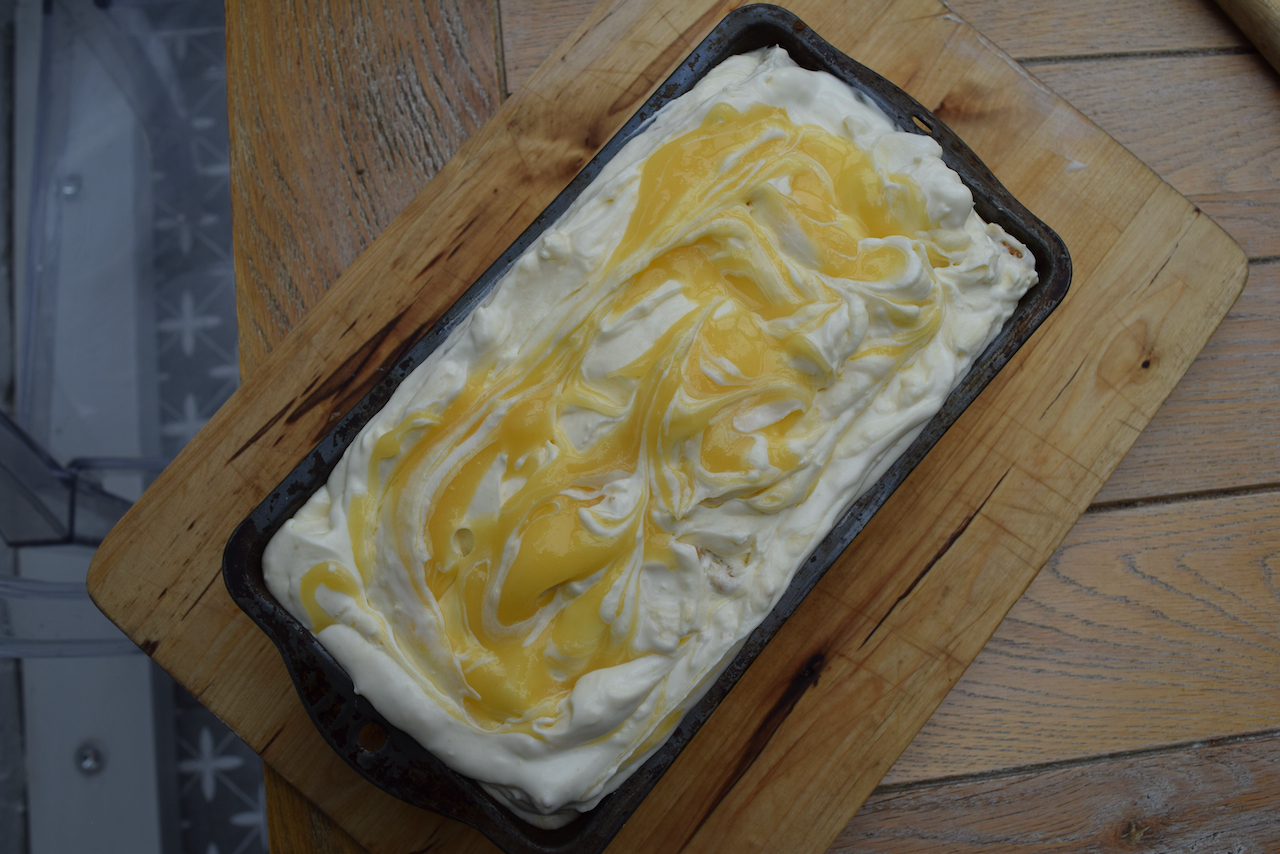 Pop in the freezer until frozen; this will take at least 6 hours dependent on your freezer. When you're ready to serve, remove from the freezer for around 15 minutes to soften before scooping into bowls. Top with some more crumbled biscuits if you like and even more lemon curd if you're that way inclined.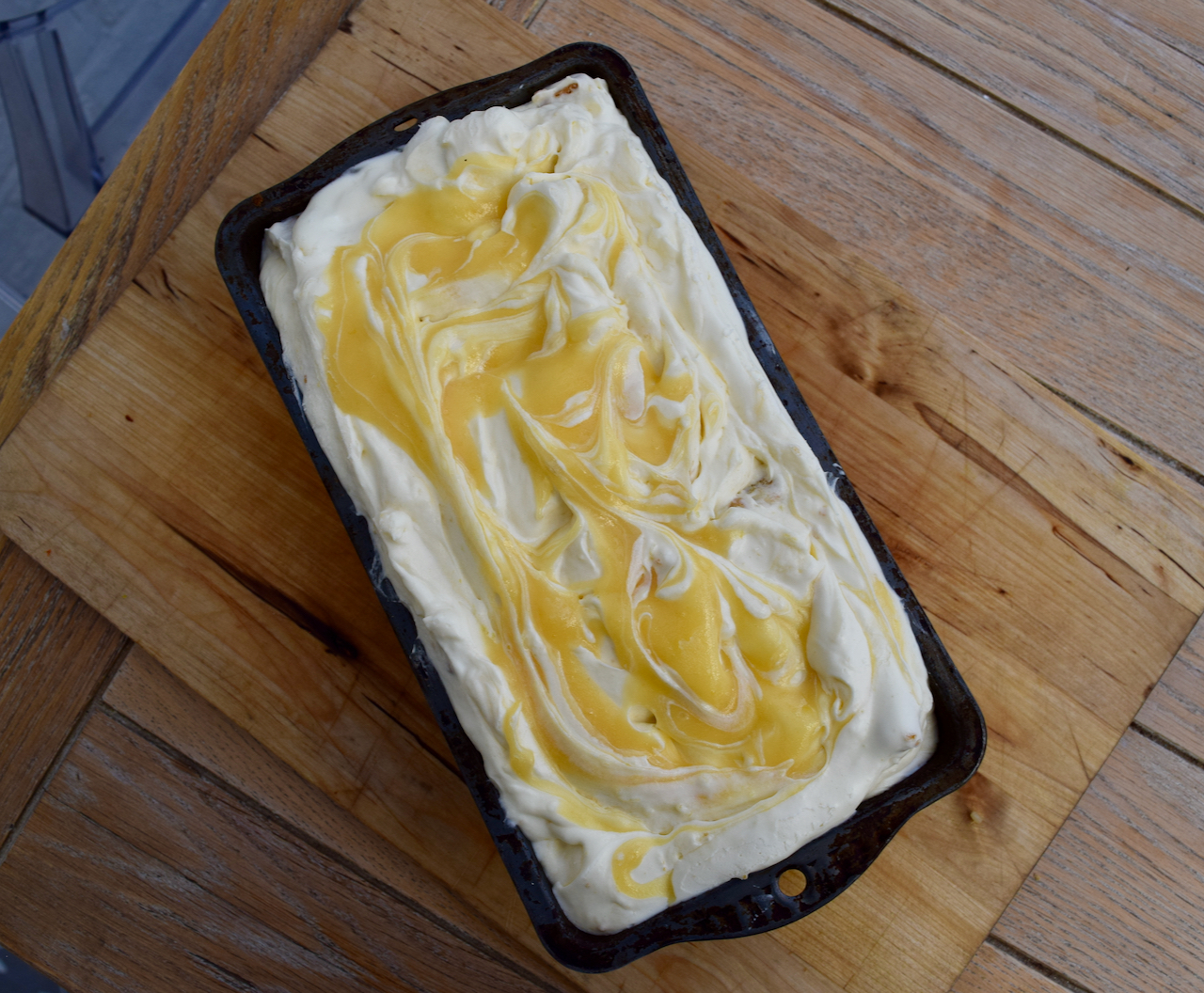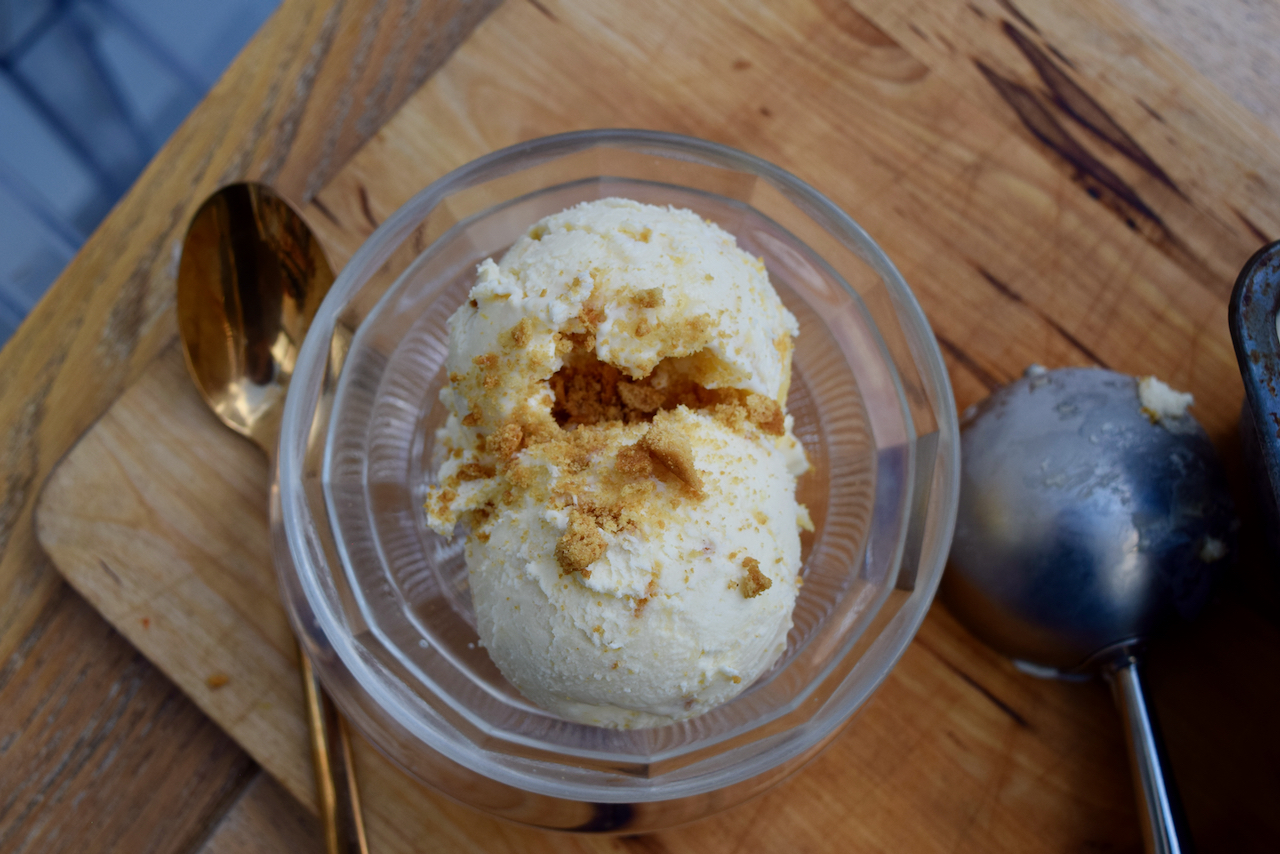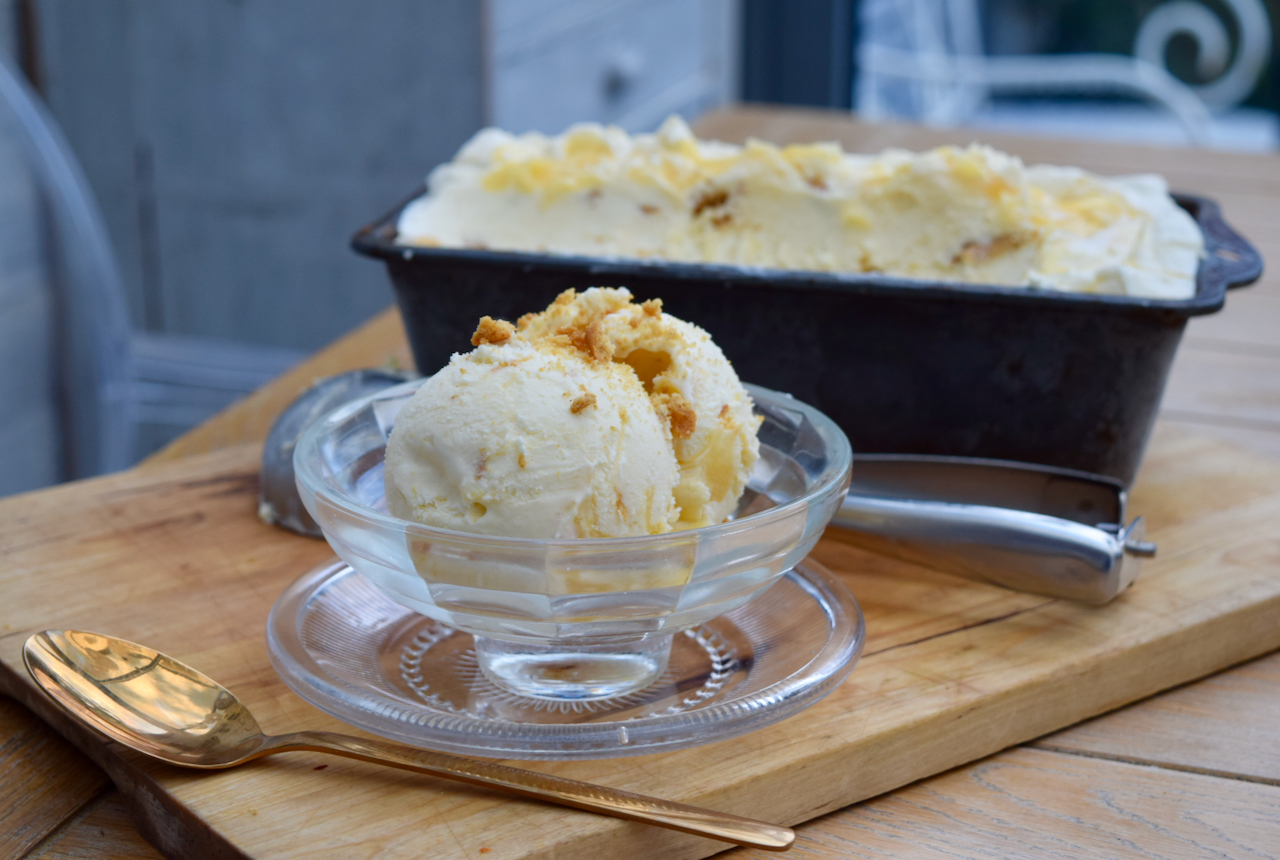 You could buy lemon curd for this ice cream but where's the showing off in that? This is a simple dessert made to spoil your friends and family without them knowing you've not churned or scraped or kerfuffled *not a word* over it at all.
Lucy x
Homemade Lemon Curd Ice Cream recipe
Lemon Curd
You only need a large saucepan and 3 x 325g jars with lids
Makes 3 jars lemon Curd
4 eggs
350g caster sugar
225g butter, chopped into cubes
1 tablespoon cornflour
Zest and juice 4 lemons
Easy Lemon Curd Ice Cream
Makes enough for at least 6 hungry people
600ml double cream
1 x 397g tin condensed milk
Zest and juice from one large lemon, or two smaller
1 teaspoon vanilla extract
Approx 10 tablespoons lemon curd
6-8 crumbled biscuits, I used ginger nuts but you could use Digestives or shortbreads
More crumbled biscuits to serve
Make a start by making the lemon curd. Make sure you have 3 clean jars with lids.
Take a large saucepan and whisk the eggs in the pan off the heat. Add the chopped butter, sugar, lemon juice and zest and the cornflour. I used a tea strainer to sieve the cornflour to prevent any unwanted lumps. Put the pan onto the stove over a low heat and, whisking continuously, bring the mixture up to the simmer. This will take around 7 to 8 minutes. Once it's simmering, carry on whisking and let the mixture lightly bubble for a further minute.
Take off the heat and pour into your jars. Leave to cool before putting the lids on and storing in the fridge for a good couple of weeks.
For the simple ice cream, take your stand mixer with the whisk attachment or a large bowl with a whisk and measure in the cream and condensed milk. Whisk until the mixture is just starting to thicken up and holds soft peaks. Pour in the vanilla and lemon juice and zest and whisk again; the lemon juice will thicken the cream base so you won't need to whisk for much longer.
Crumble your chosen biscuits into the mixture and fold in. Now spoon in large dollops of your homemade lemon curd, I used around 6 to 7 tablespoons. Gently fold in, leaving ripples of curd.
Scrape the ice cream into your container. Add another couple of tablespoons of lemon curd to the top of the ice cream and swirl through with the tip of a knife. Pop into the freezer for at least 6 hours, or until you're ready to serve. Leave out of the freezer to soften slightly before scooping into serving dishes topped with more crumbled biscuits and more curd if you like.
The ice cream will keep in the freezer for a couple of weeks, if you hide it from your family.