Minced Beef Pie with Cheese Pastry Recipe
I spend quite a lot of time on a quest to find interesting things to do with mince. Doesn't everyone? I, more often than not, have a rogue pound of mince in the freezer destined to become yet another bolognese. Doesn't everyone? So hooray for a change of scenery and an alternative to the traditional mince based meals. This Mince Beef Pie with Cheese Pastry is a welcome winter warmer, ooh, I love an alliteration.
To start with, pie is brilliant, what's not to like about pastry. And secondly, pie with a cheese pastry crust is doubly brilliant. Don't panic at the thought of whipping up a batch of pastry either. In the food processor, if you have one, or by hand, this pastry just takes a bit of rubbing in and a touch of kneading and it's done. The filling too, is as easy as pie *oh come on*. It's rich, beefy and filled with flavour from the addition of sweet carrots and herbs. This is stodge at it's finest, and paired with some buttery mash and peas, this is such a perfect supper dish. This snuggy recipe comes care of BBC Food and Simon Rimmer, how kind of them.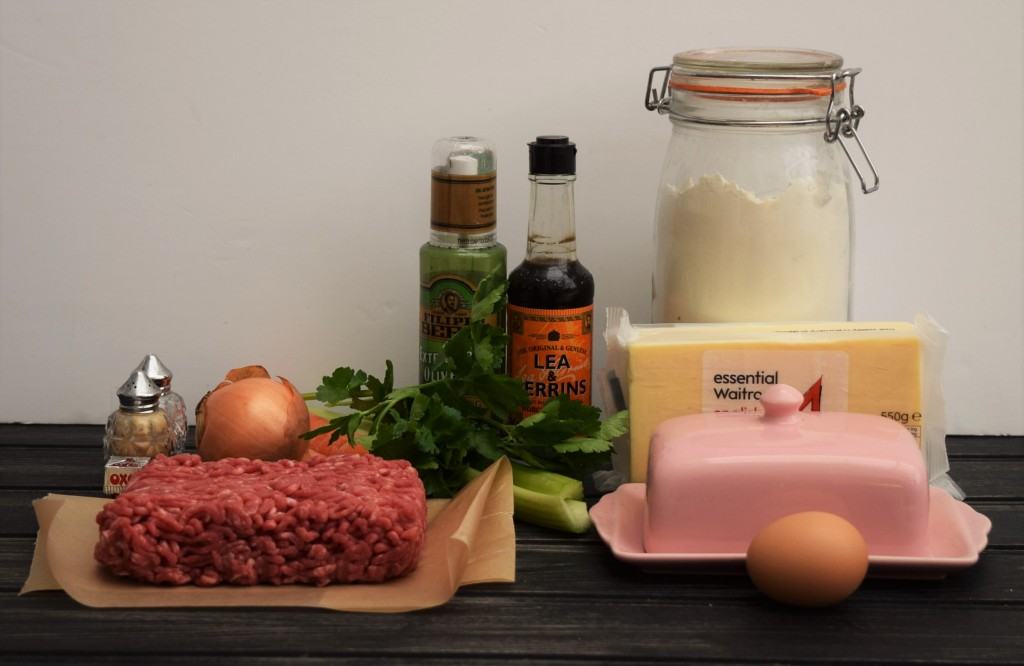 Here's the picturesque line up for my Minced Beef Pie with Cheese Pastry. Minus some tomato puree *didn't have any* or ketchup *my substitute*, which I forgot to display, sorry. Oh and the water, but everyone knows what water looks like.
Let's start with the pastry. No drama here, especially if you have a food processor. Don't worry if not, just do it all in a bowl. Either way, start by rubbing the cold butter into the flour until the mixture resembles breadcrumbs.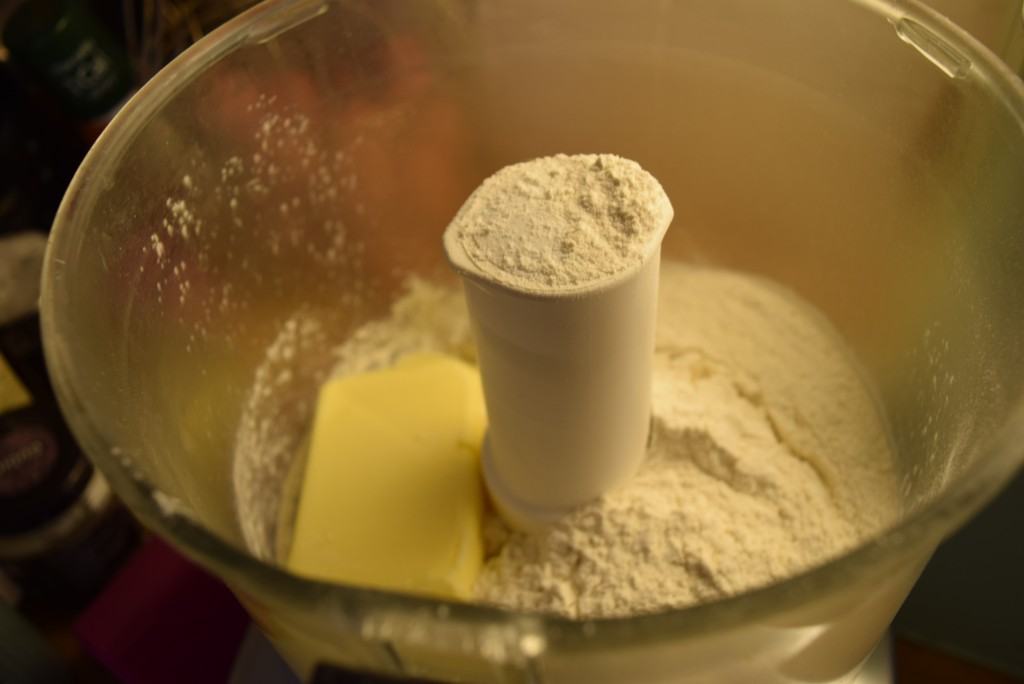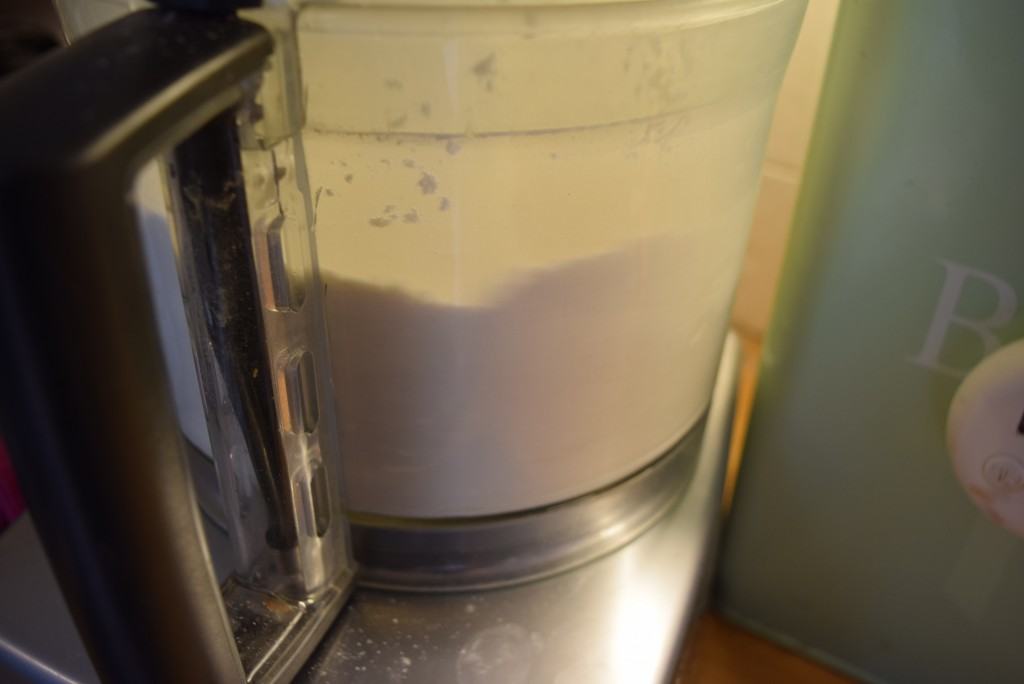 Next into the pastry mix, add some good strong cheese. The original recipe called for Lancashire, but I went for a lovely strong cheddar as I had it in the fridge, and it was perfect. I added it straight into the mixer but if your mixing by hand, grate the cheese first.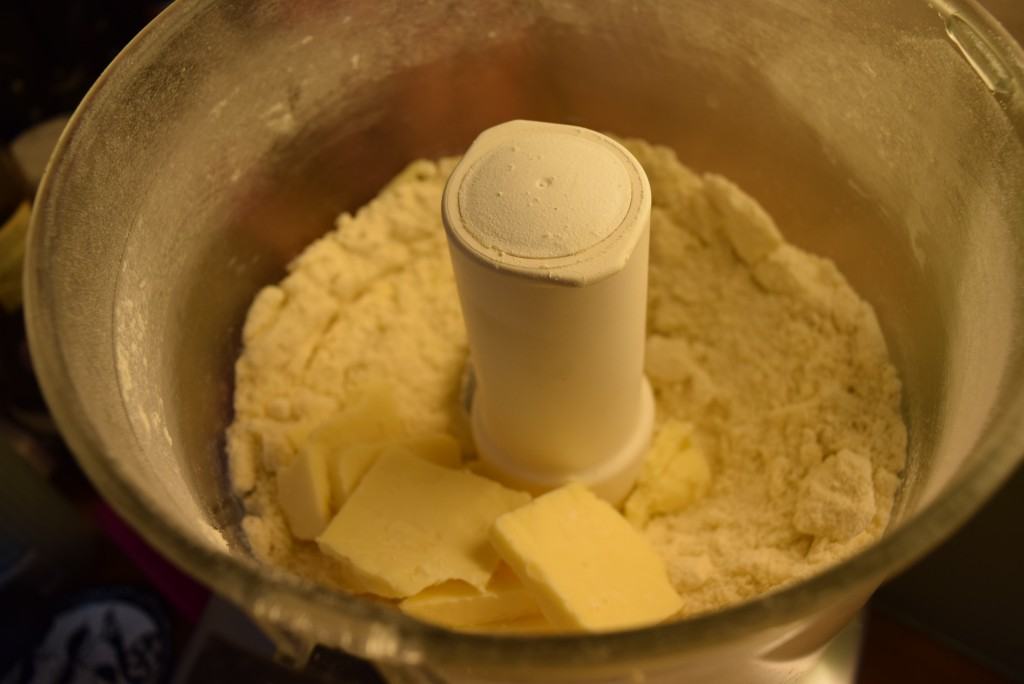 Rub/mix the cheese into the flour and butter until crumb-like again.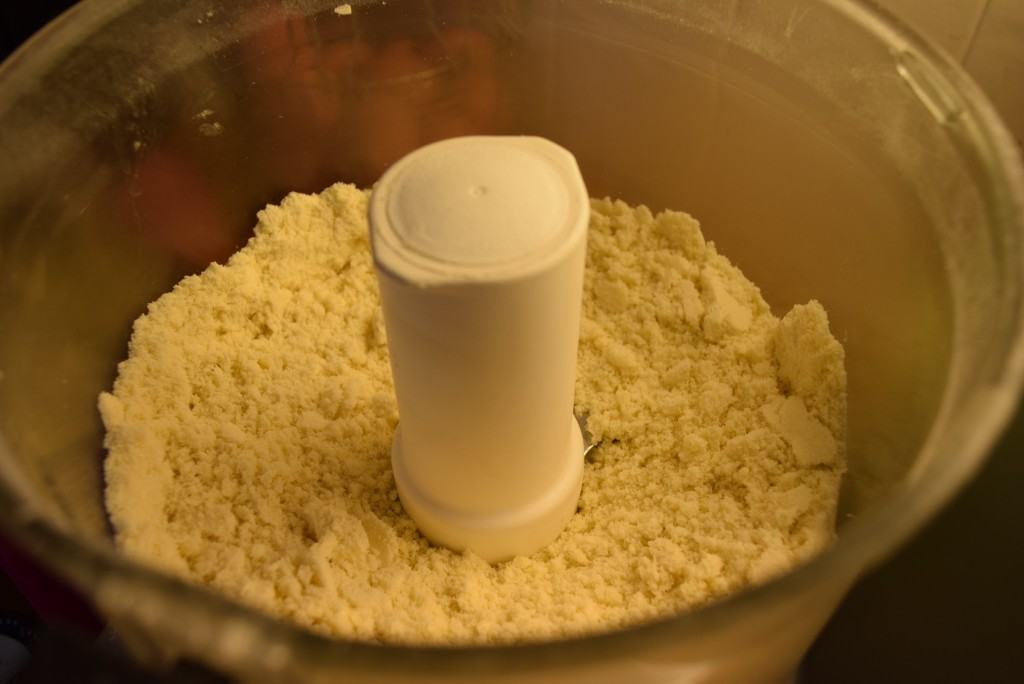 Now to bind the pastry ingredients together. Add the egg yolk and 4 tablespoons of water to start with. You may need to add another tablespoon or two of water, but don't add too much too soon. Add a pinch of salt and pepper here then process or mix until the dough is soft and workable. Not too dry, not too wet.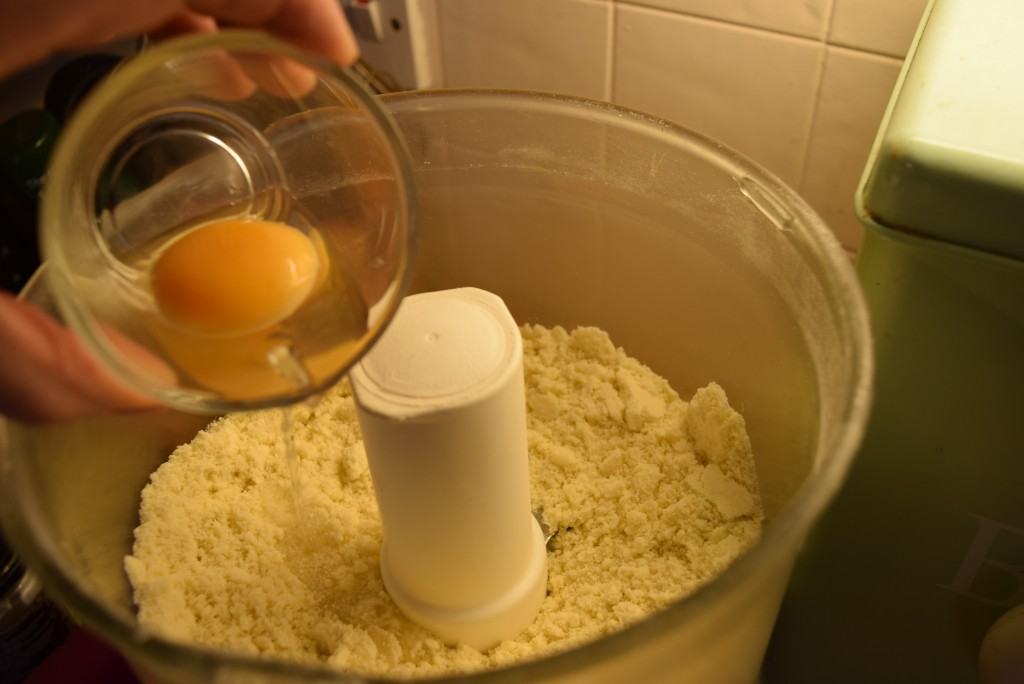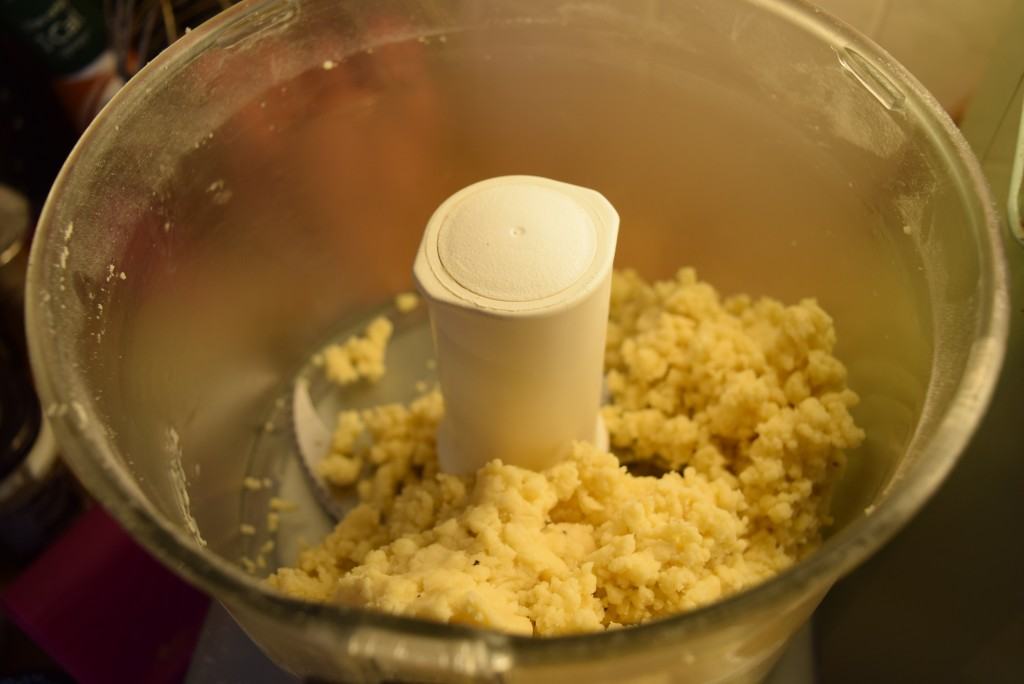 Turn the dough out onto a floured work surface and knead it to bring it together into a ball. Then wrap up safely in cling film and pop in the fridge to chill while you crack on with the filling.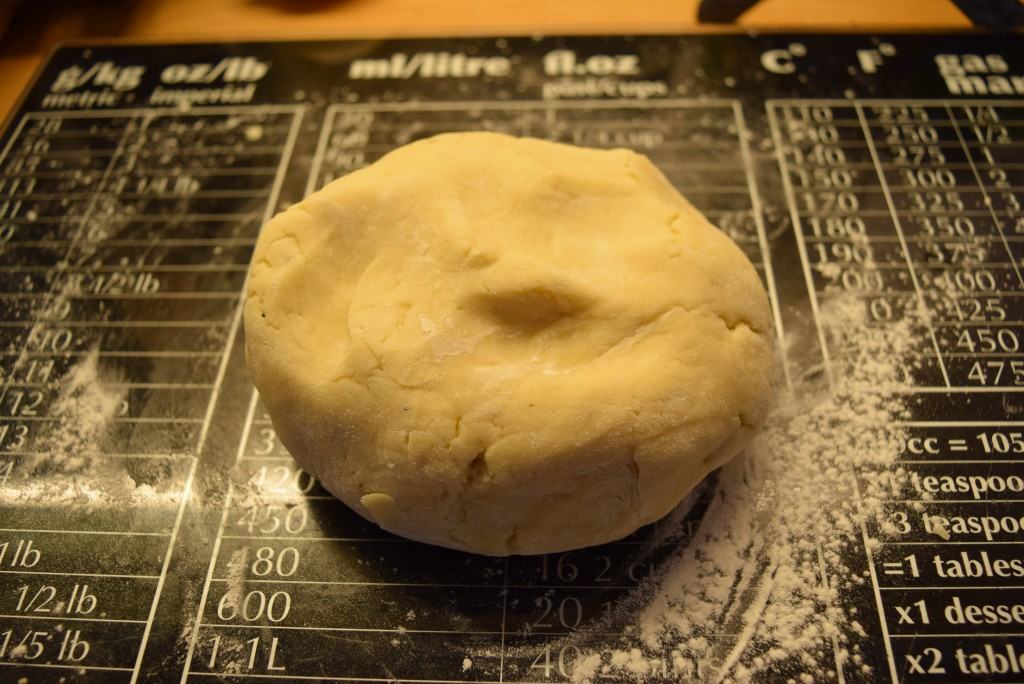 For the filling take a good sized frying pan and heat a tablespoon of oil. Throw in the mince, break up and start to brown.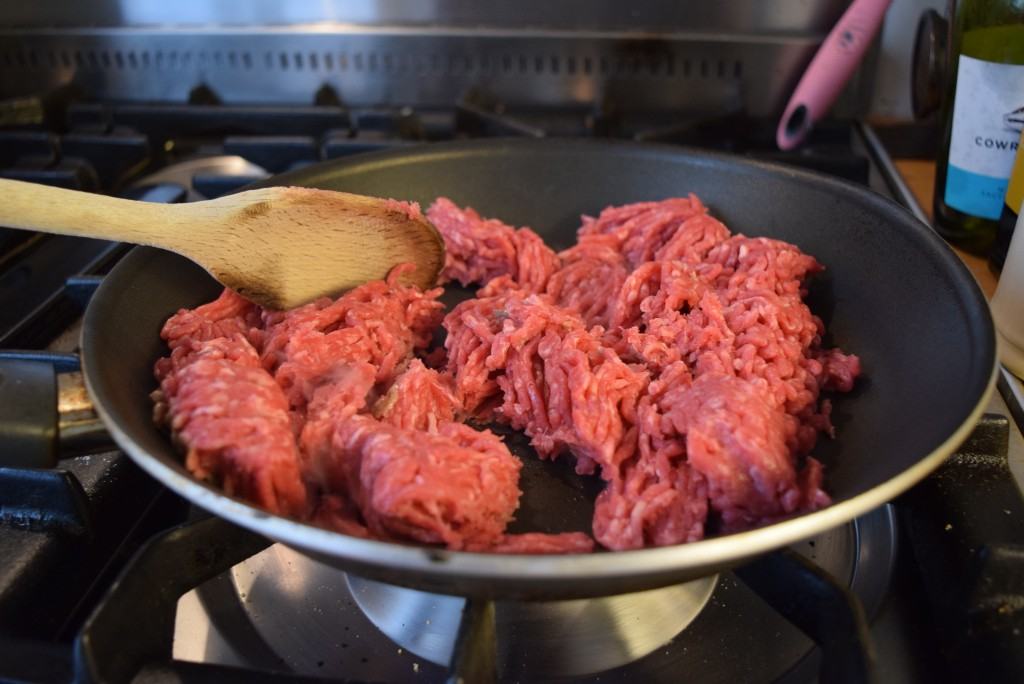 While this is browning off, chop the onion, celery and carrot, finely-ish, then add this to the pan to start to soften and take on a little colour.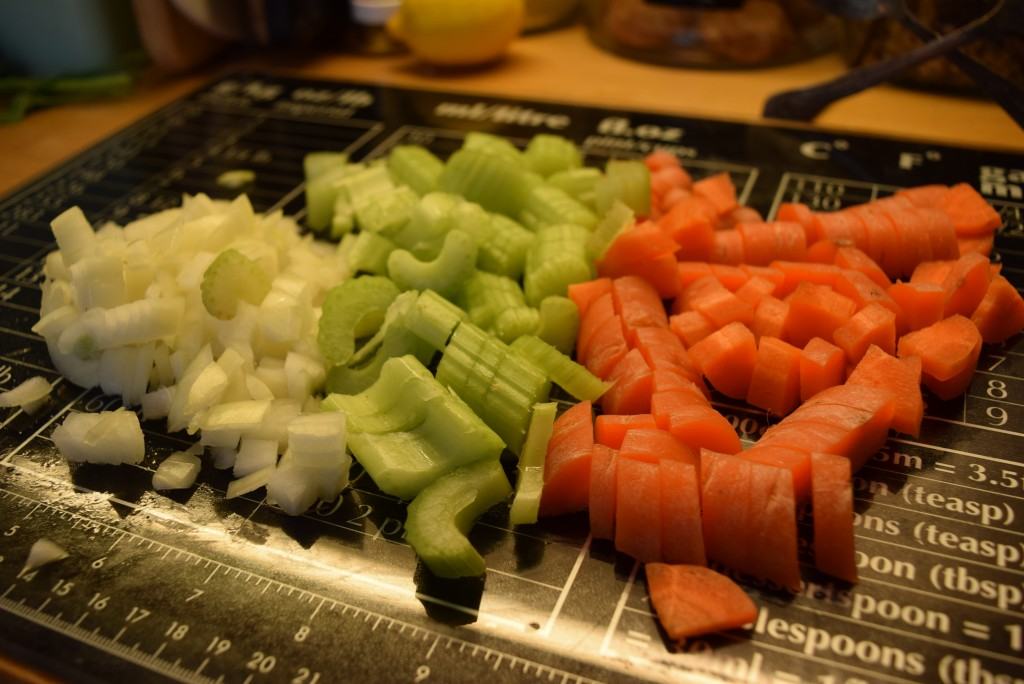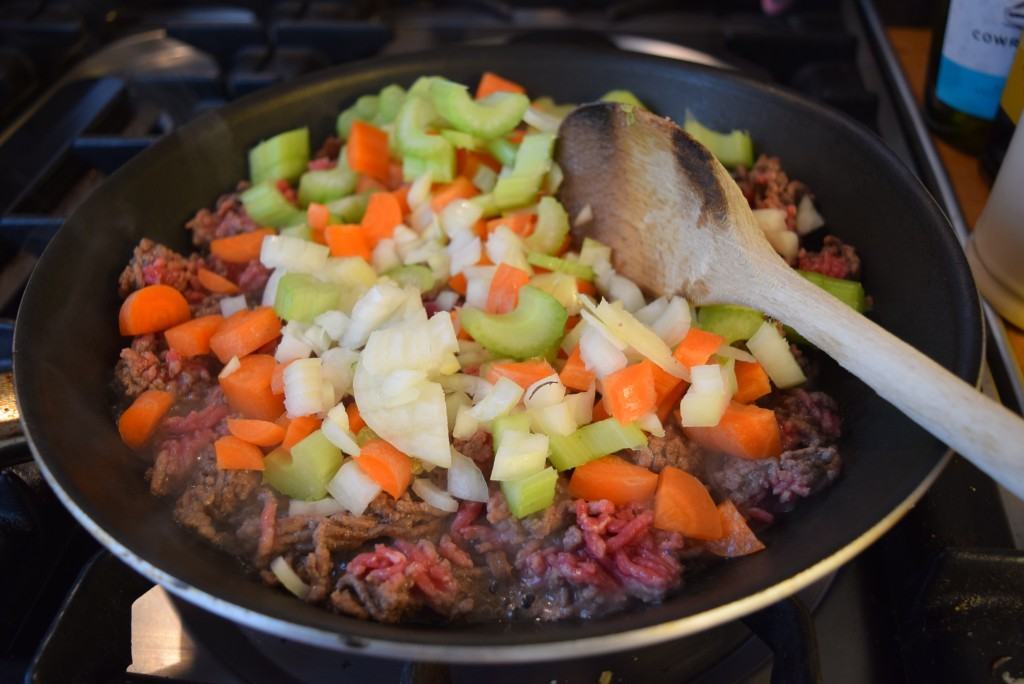 While your mouth is watering at this delicious beef mixture, add to it the tomato puree or ketchup if you don't have any, Worcestershire sauce and crumbled Oxo cube and stir well.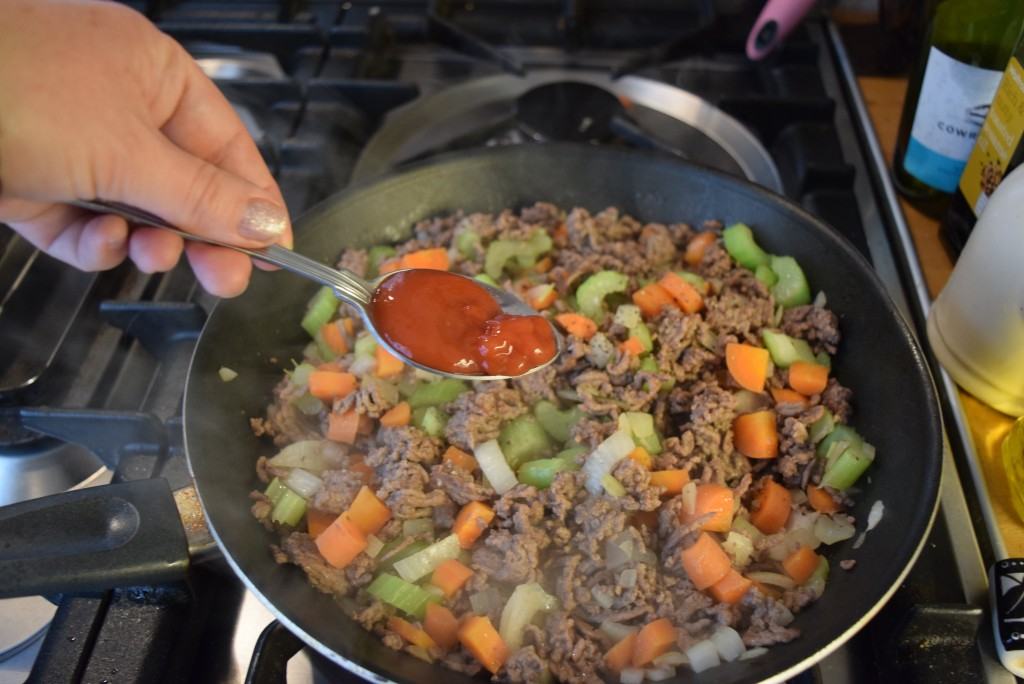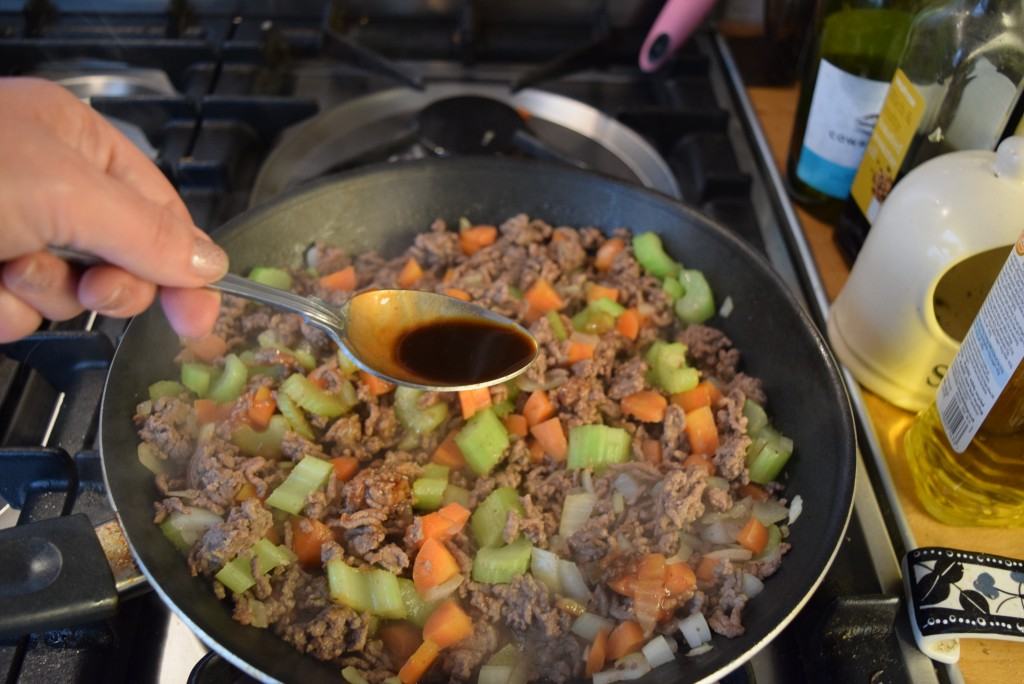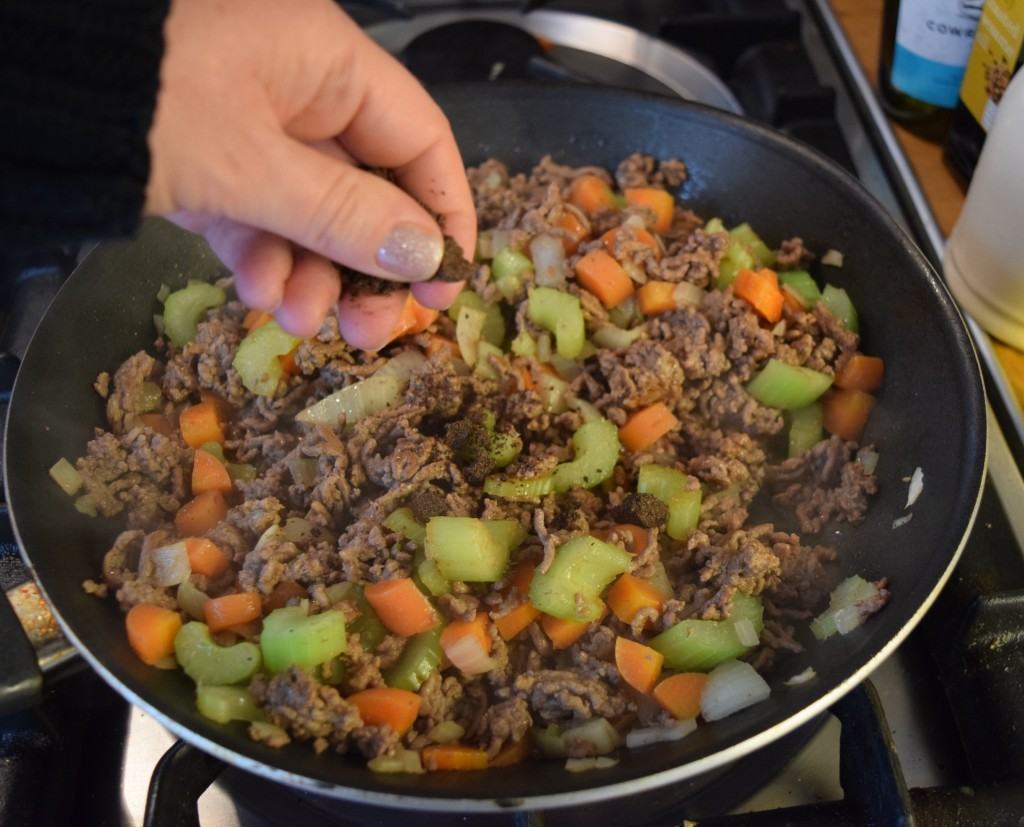 Add a good sprinkling of salt and pepper before adding 200ml of water to create a touch of gravy. This isn't a sloppy pie in order to keep the pastry from going soggy.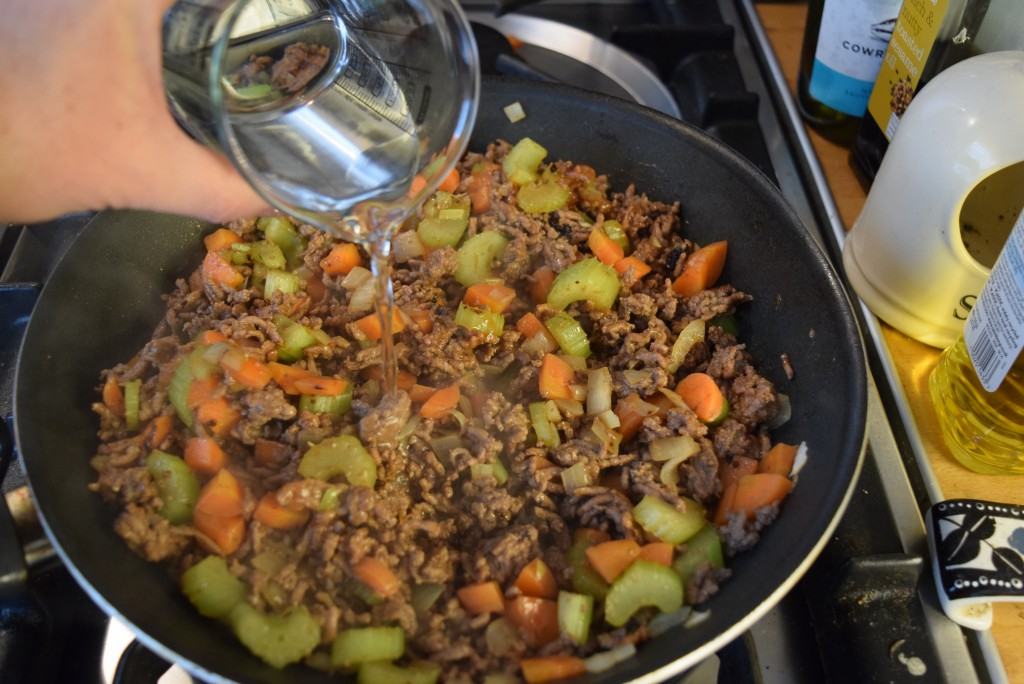 Simmer with the lid on for around 15 minutes, or until the veggies and meat are soft and melding together.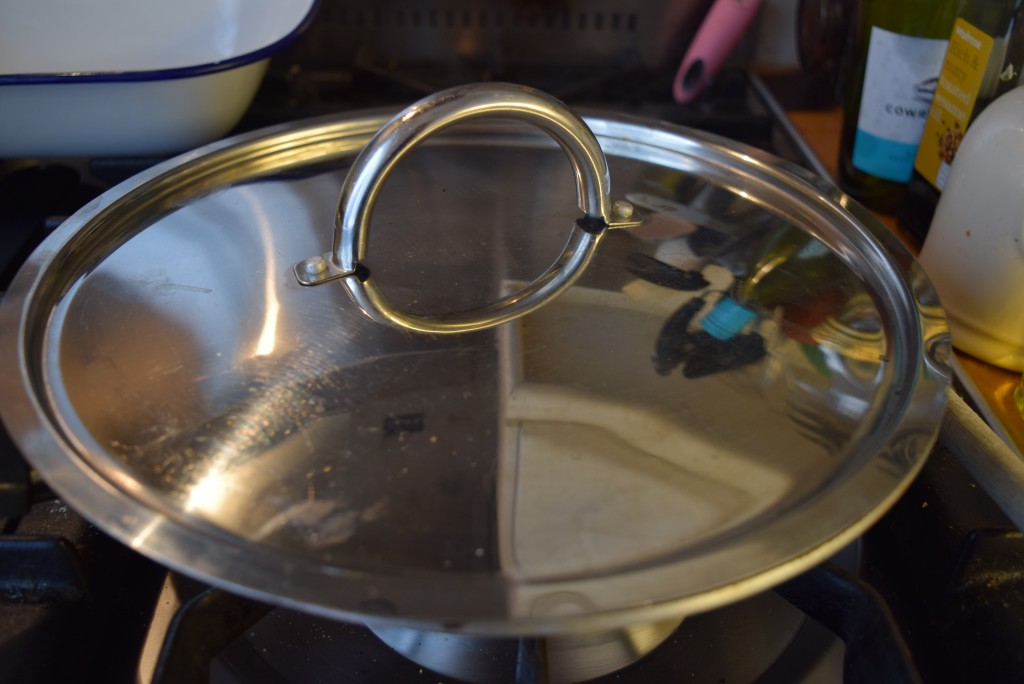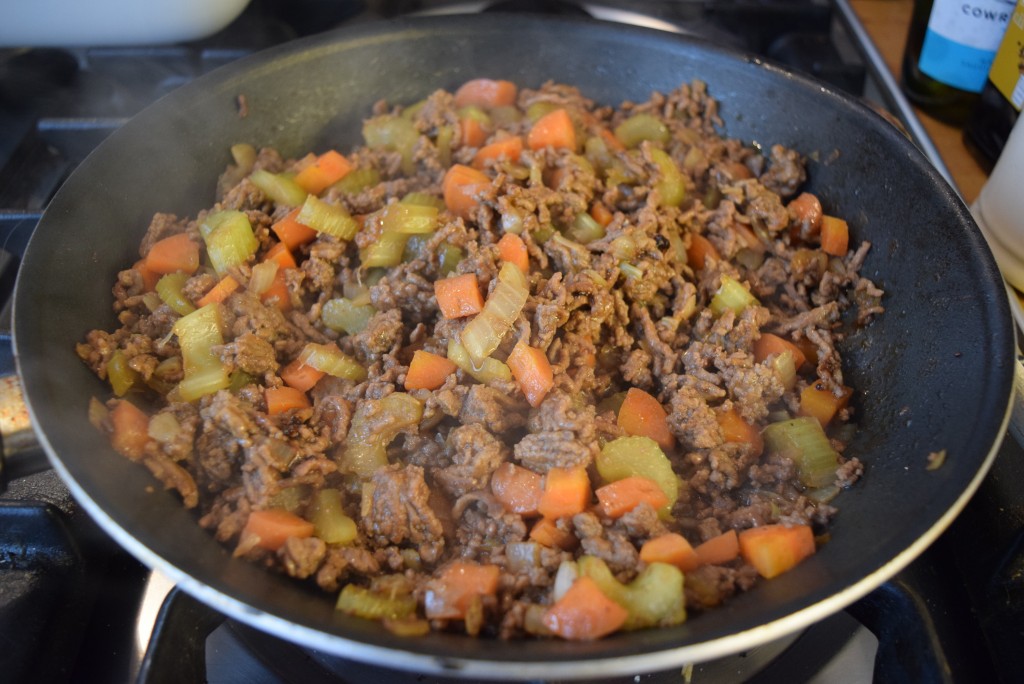 Stir through a handful of fresh parsley then leave to cool in your pie dish while you roll out your chilled pastry.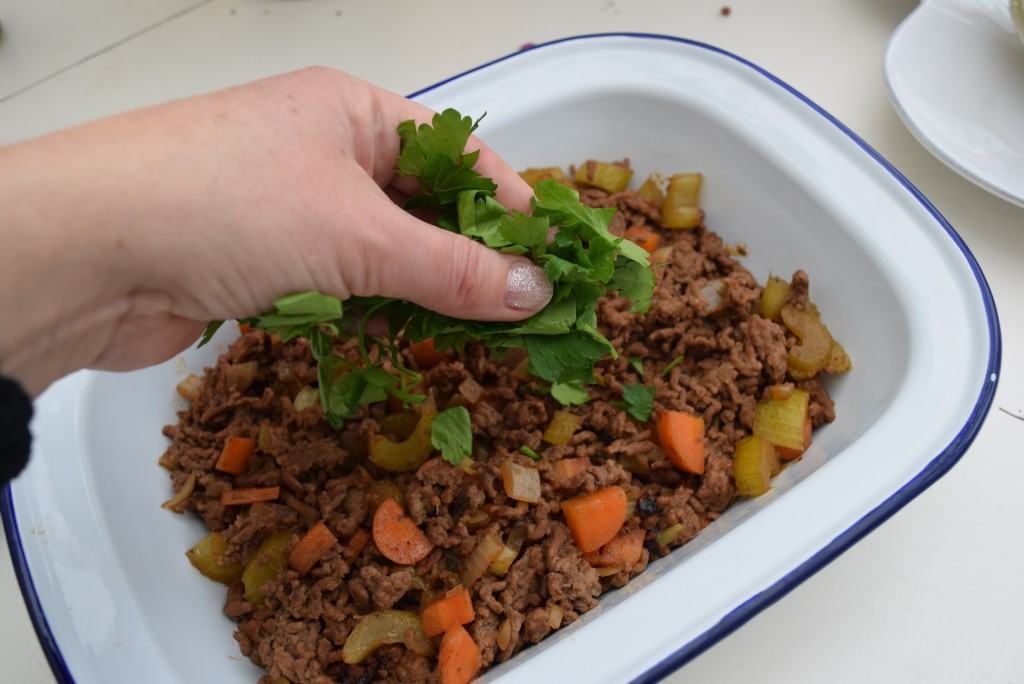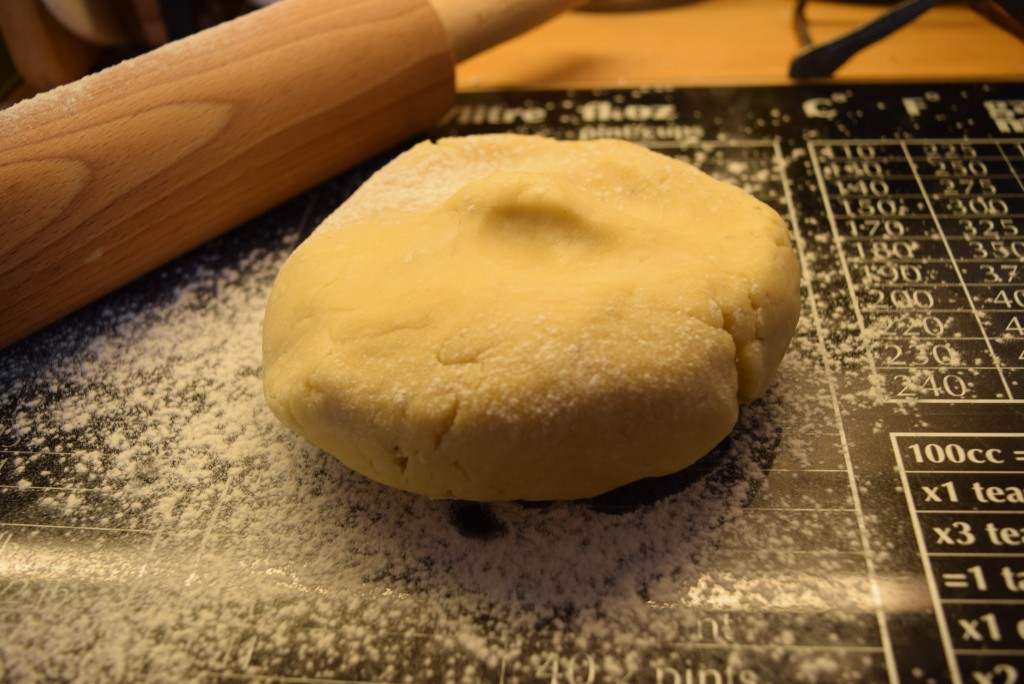 At this point, heat your oven to around 170 degrees fan assisted. Then roll out the pastry to a couple of inches bigger than your dish, then roll back onto your rolling pin for ease of positioning.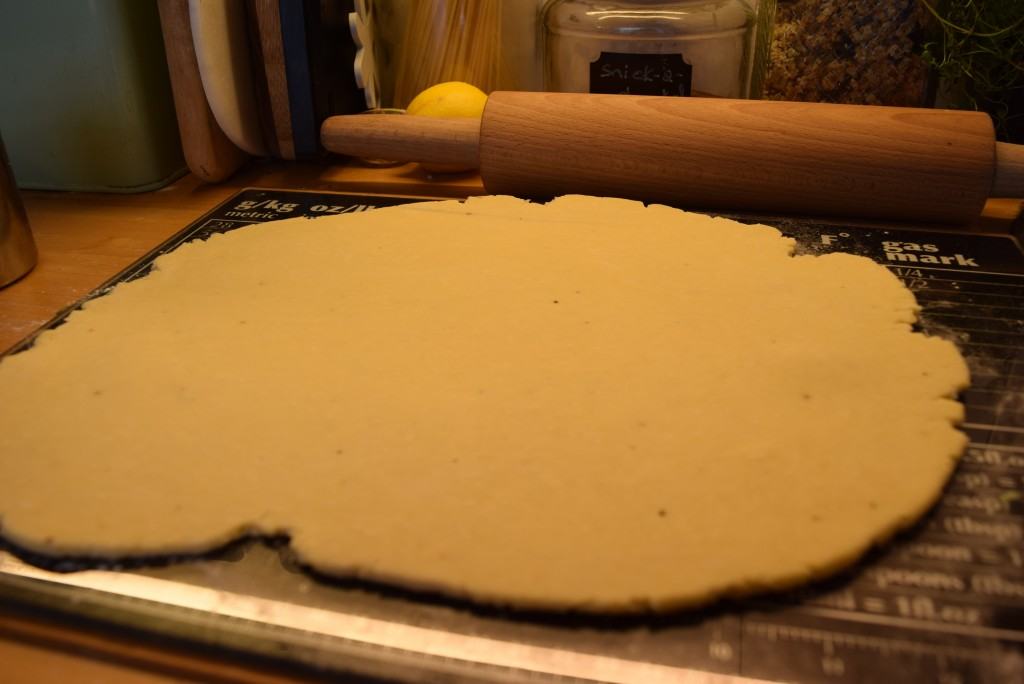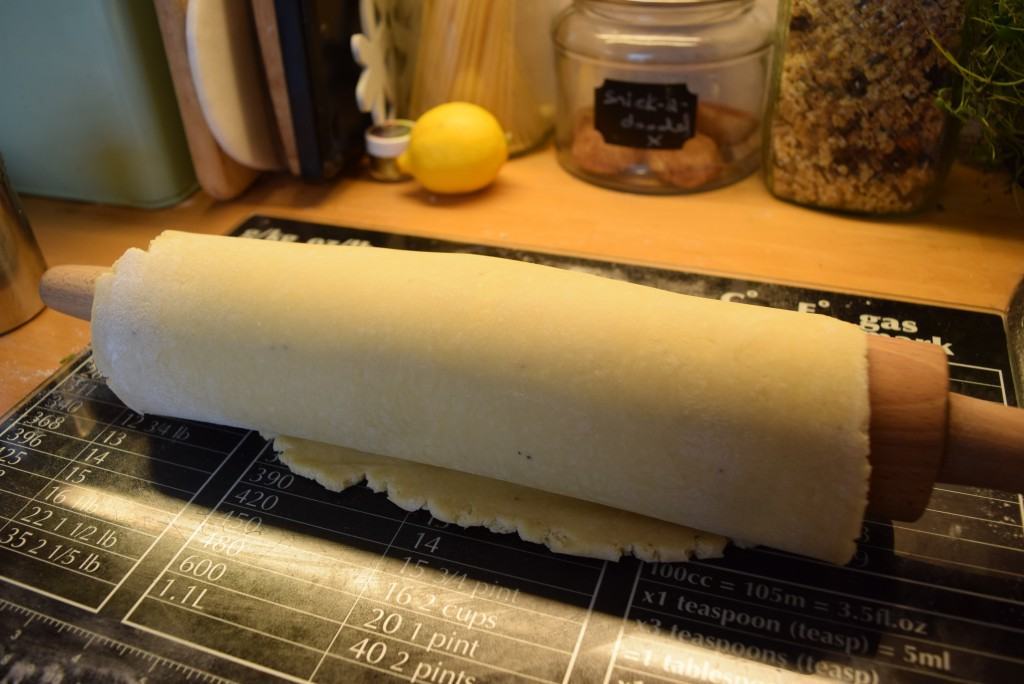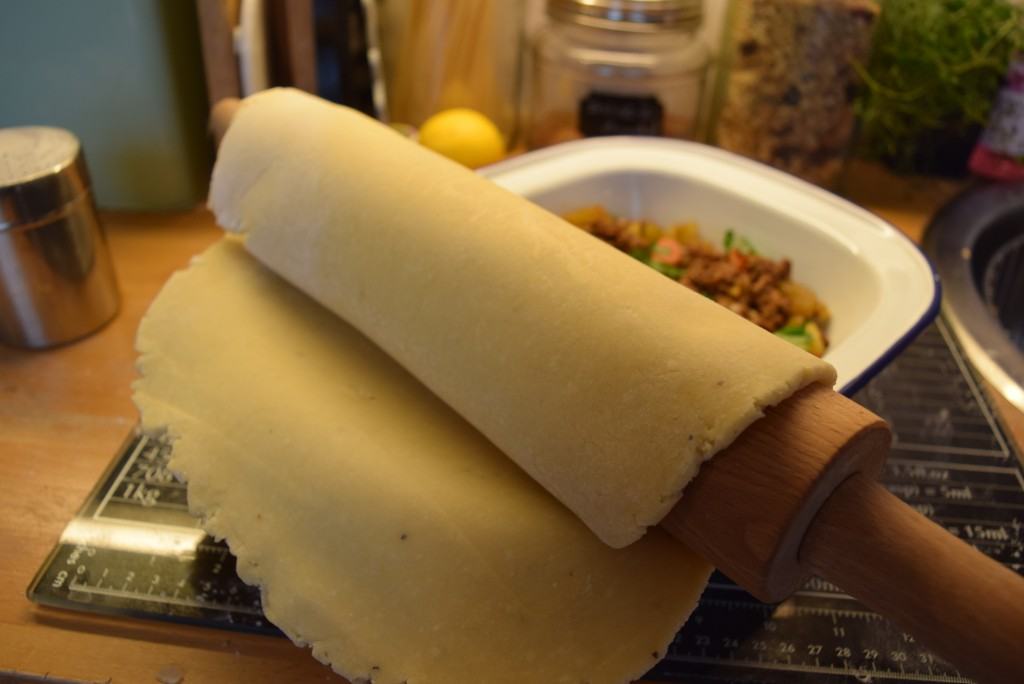 Don't forget to put in your pie bird or unturned egg cup into the middle of the dish *I did* to stop the pastry flopping into the beef and to let the steam out.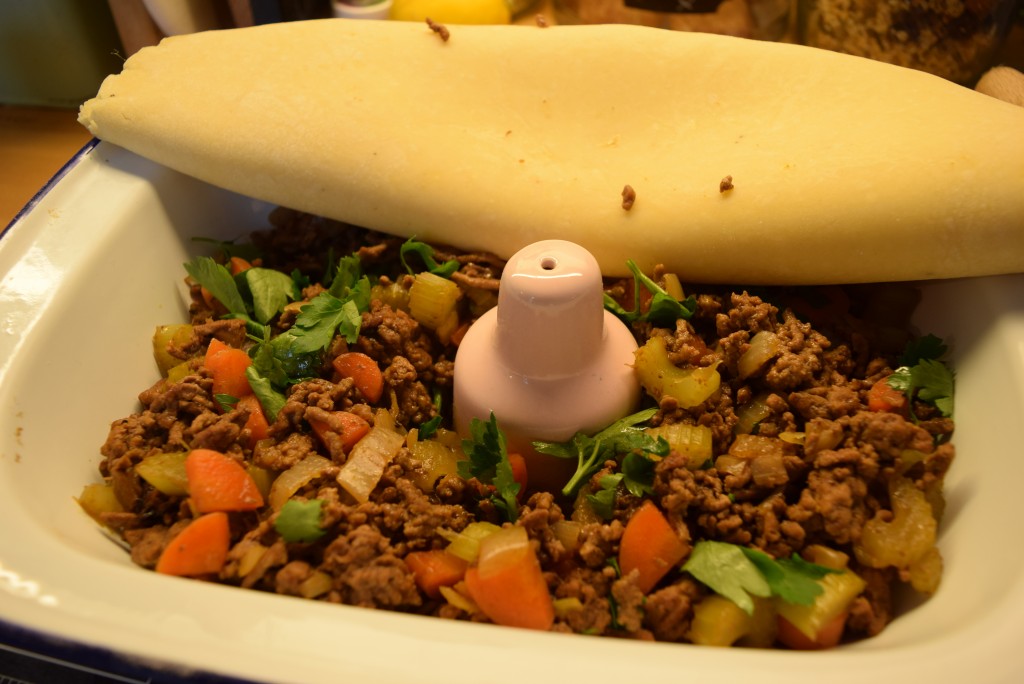 There it is, after I remembered it. Cut a little slit over the top of the pie bird so the steam can escape then trim the pie and crimp the edges of the pastry around the dish.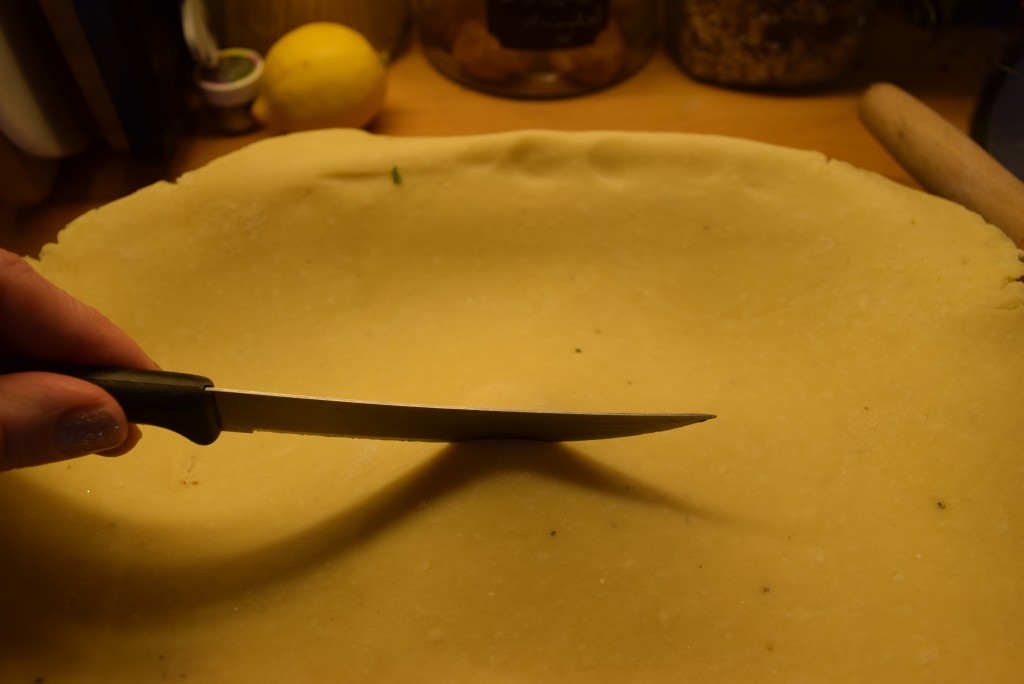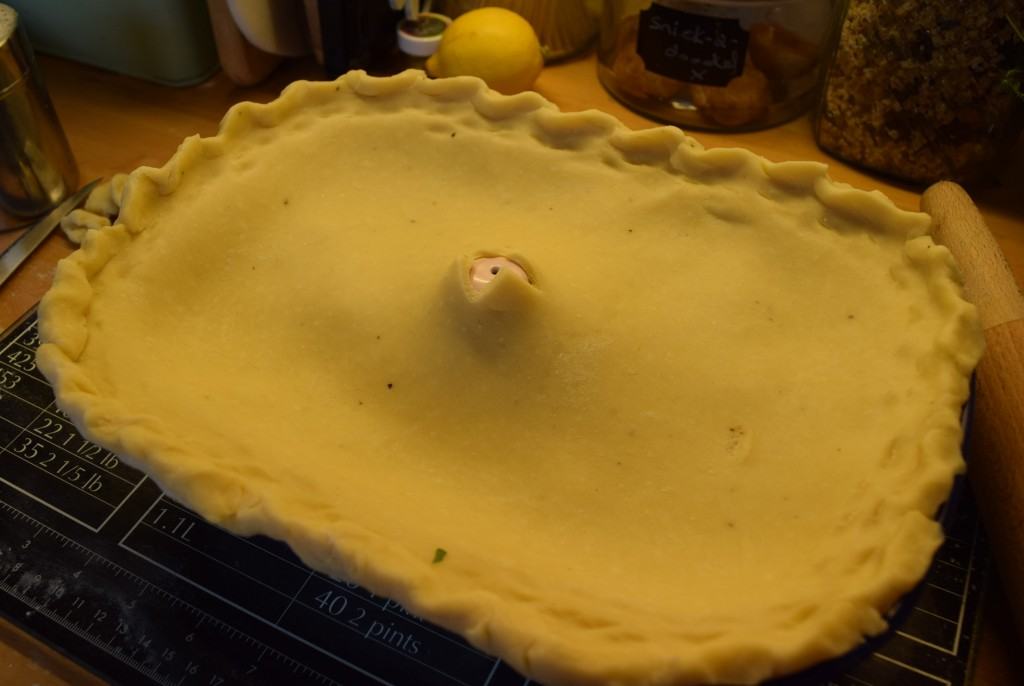 Beat an egg and brush over the pastry so, once baked, you have a wonderful golden, cheese crust.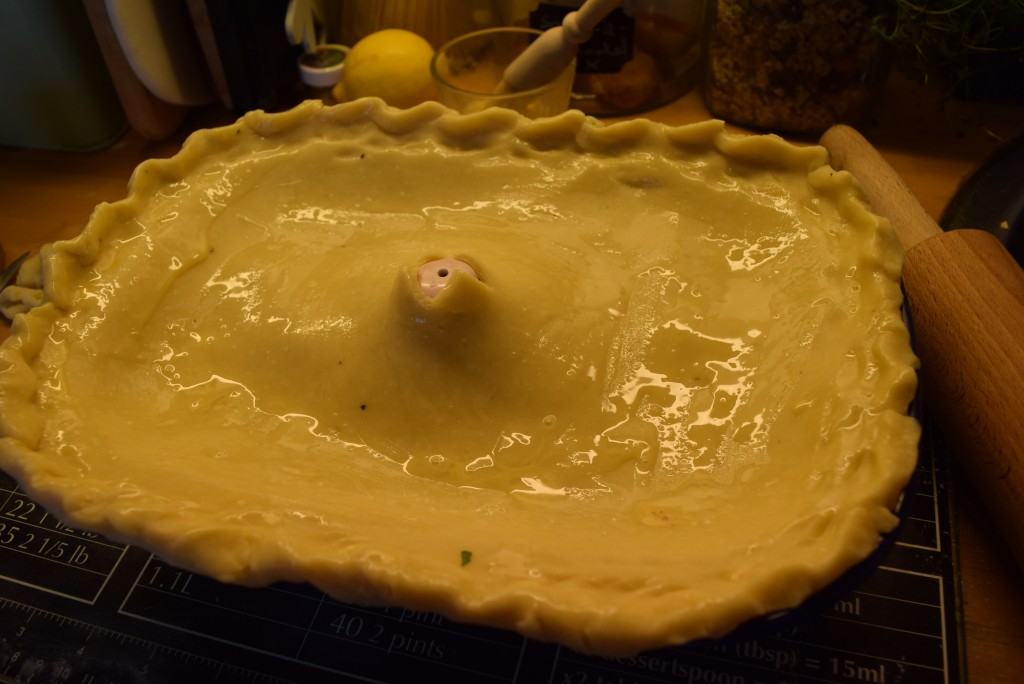 Pop this dish of dreams in the oven for around 35 minutes or until the pastry is crisp and golden and the beef is bubbling and smelling just delightful.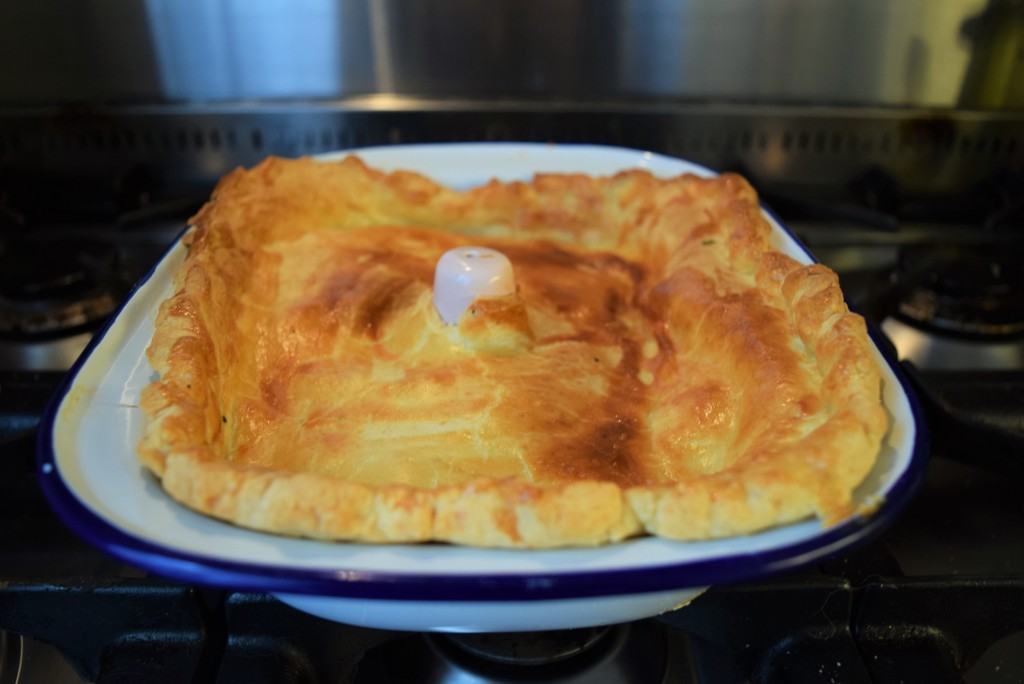 Ignore the fact the tide has rather gone out on my pastry at the edges and marvel at the golden cheesiness of the whole affair. Serve, piping hot, with mash and peas, if you like. And extra ketchup, if you're anything like Ben.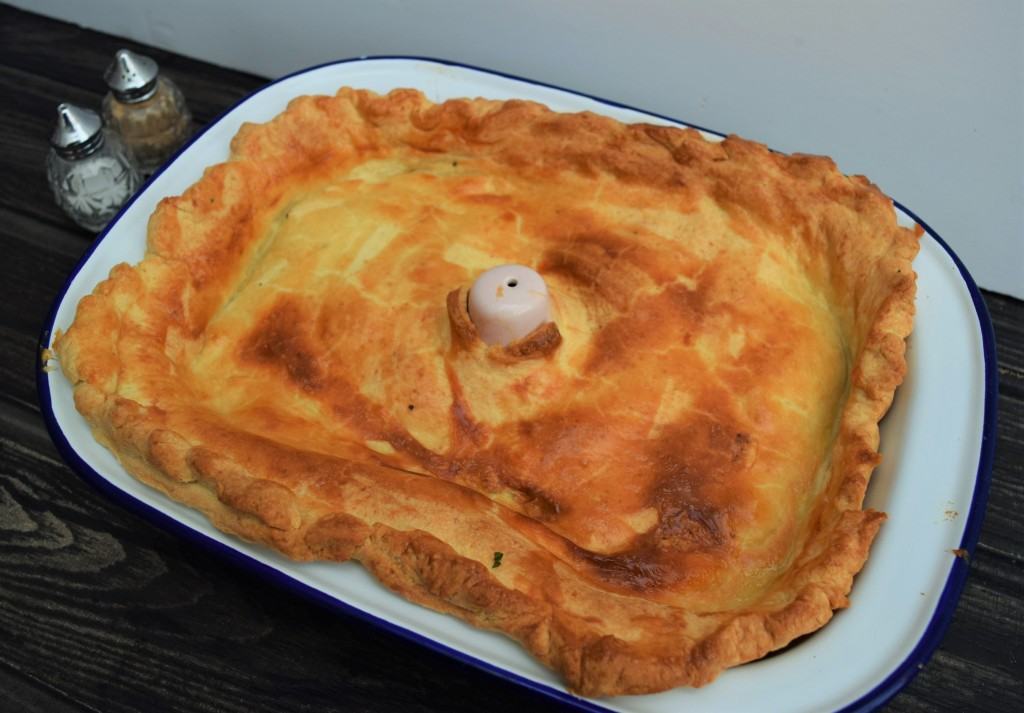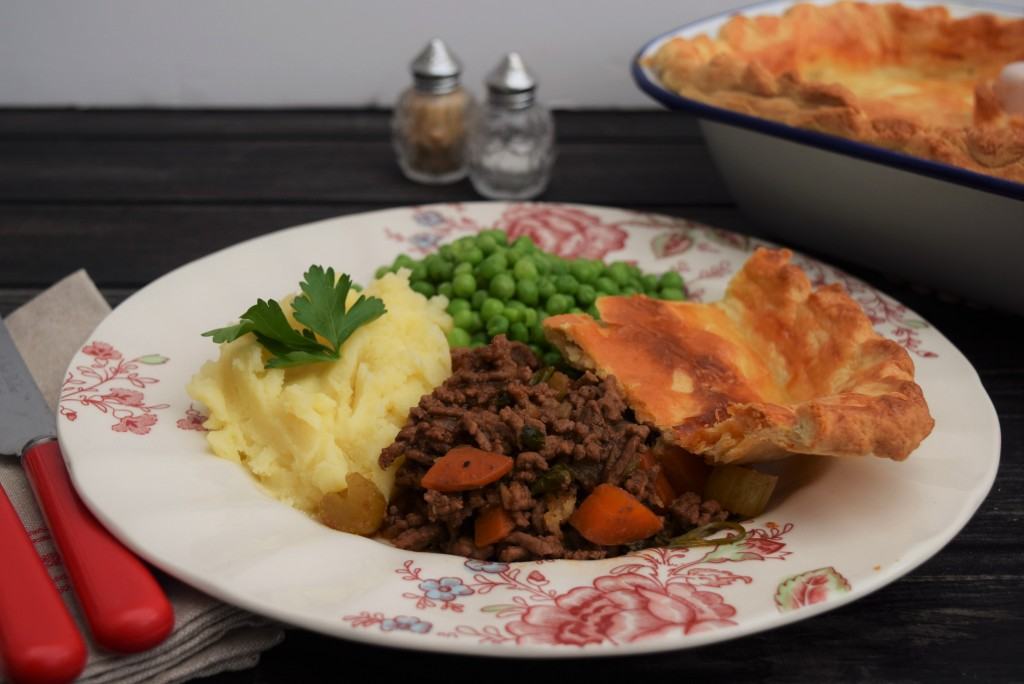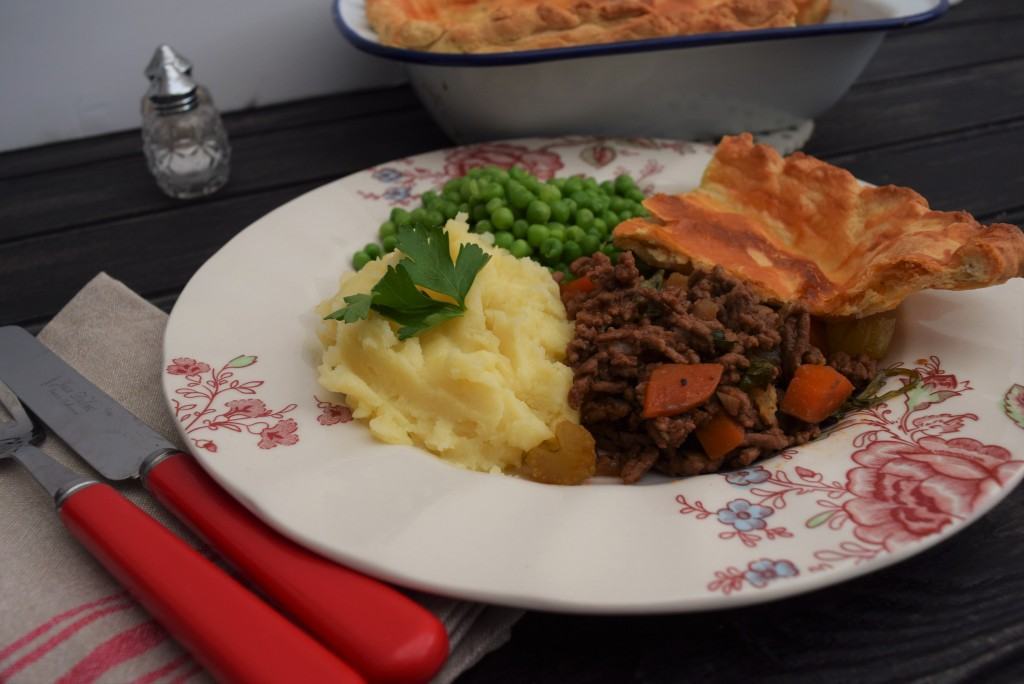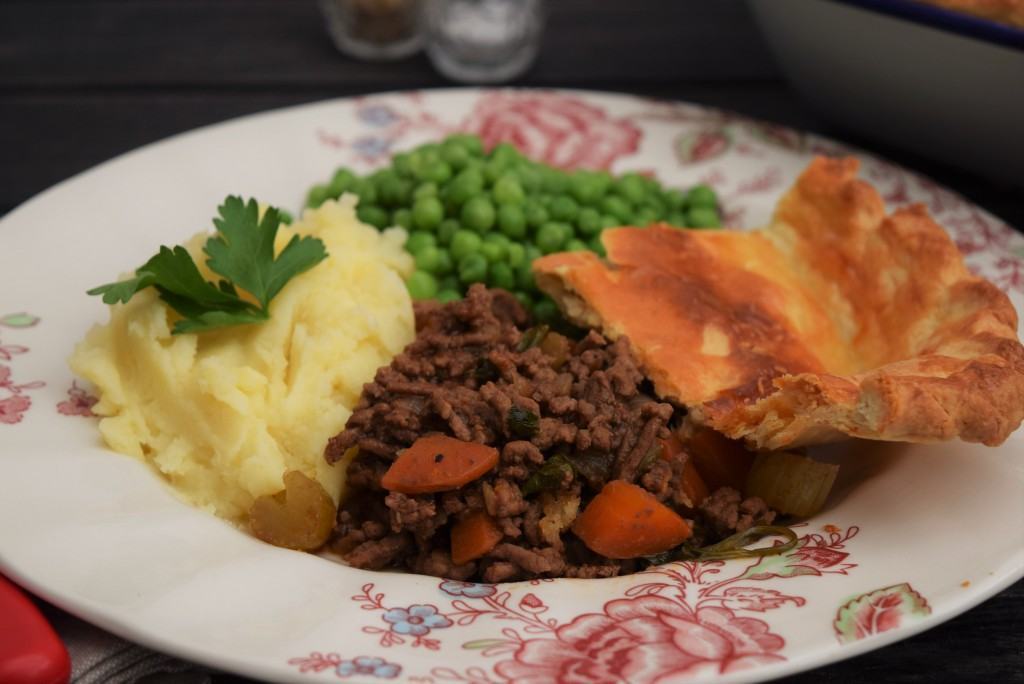 Mouthwatering. The pastry is crisp and savoury with a rich, meaty filling. I am all for the idea of everything in moderation. I try and eat as well as possible, but it is not possible to serve this pie in moderate portions. You need a large slice to fully appreciate it's tastiness, no half measures here. And you can have chicken and broccoli the next day to make up for it, or go without pudding. It's so worth it.
Lucy x
Minced Beef Pie with Cheese Pastry Recipe
You will need a deep pie dish or tin
Serves four, in our house, maybe more in yours

Pastry
225g plain flour
75g butter, cold
75g cheese, use something strong with a bit of bite, grated
4 to 6 tablespoons water
1 egg yolk, plus 1 more egg for egg washing/glazing the pie
salt and pepper
Filling
1 tablespoon oil
500g beef mince
1 onion, finely chopped
2 carrots, finely chopped
2 sticks celery, finely chopped
2 tablespoons tomato puree, or ketchup will do
2 tablespoons Worcestershire sauce
1 Oxo cube
200ml water
A couple of tablespoons freshly chopped parsley
salt and pepper
Fresh parsley to garnish, mash and veg to serve
Once the pastry has rested, pre heat the oven to 170 degrees fan assisted.
In your food processor, or in a bowl by hand, rub the cold butter into the flour. Add the grated cheese, some salt and pepper, mix, then add the water, a tablespoon at a time, and the egg yolk.  Mix or process until the pastry forms a ball of dough. Turn onto a floured work surface, knead briefly then wrap in cling film and put in the fridge to rest while you make the filling.
For the filling, heat a tablespoon of oil in a large frying pan and add the mince. Break it up and start to brown before adding the finely-ish chopped onion, carrots and celery. Cook this until the mince is browned off and the vegetables are softening, around 10 minutes. Add in the tomato puree or ketchup, Worcestershire sauce and crumbled Oxo cube, stir through, then pour in the 200ml water and let it bubble. Put a lid on and cook for 15 minutes.
Once the time is up, stir through a handful of freshly chopped parsley, check for seasoning then spoon into your pie dish and leave to cool.
Take the pastry out of the fridge and put onto a floured work surface.  Roll out to the shape of your pie dish but a couple of inches bigger. Add a pie bird or upturned egg cup into the pie mixture, then carefully roll the pastry onto the top of the pie. Cut a cross in the middle of the pie to allow the steam to escape then crimp the edges or use a fork to press the pastry onto the edge of the tin. Beat an egg and brush the top of the pie to glaze. Bake in your pre heated oven for around 30 to 35 minutes or until the pastry is crisp and browning and the filling is piping hot. Serve garnished with parsley with mash and peas or a veg of your choice.