Amaretto, Cranberry and Apple Cocktail
Today's Friday Cocktail has all the flavours of a Bakewell Tart and Apple Pie love child. Sounds good to me. And, surely, with two types of fruit juice and a nut, that's three of your five a day in one simple serving. See, I am always thinking of you.
This Amaretto, Cranberry and Apple combination has a warm and festive feel to it and would be lovely as a delicious welcoming drink for dinner guests, or just to have sitting in front of the fire. The flavours are delicious, quite sweet, but the lemon juice stops it being too syrupy. I hope you like this, it could even put you in the mood to start a bit of Christmas shopping. Who am I kidding, it's November, don't you dare start yet.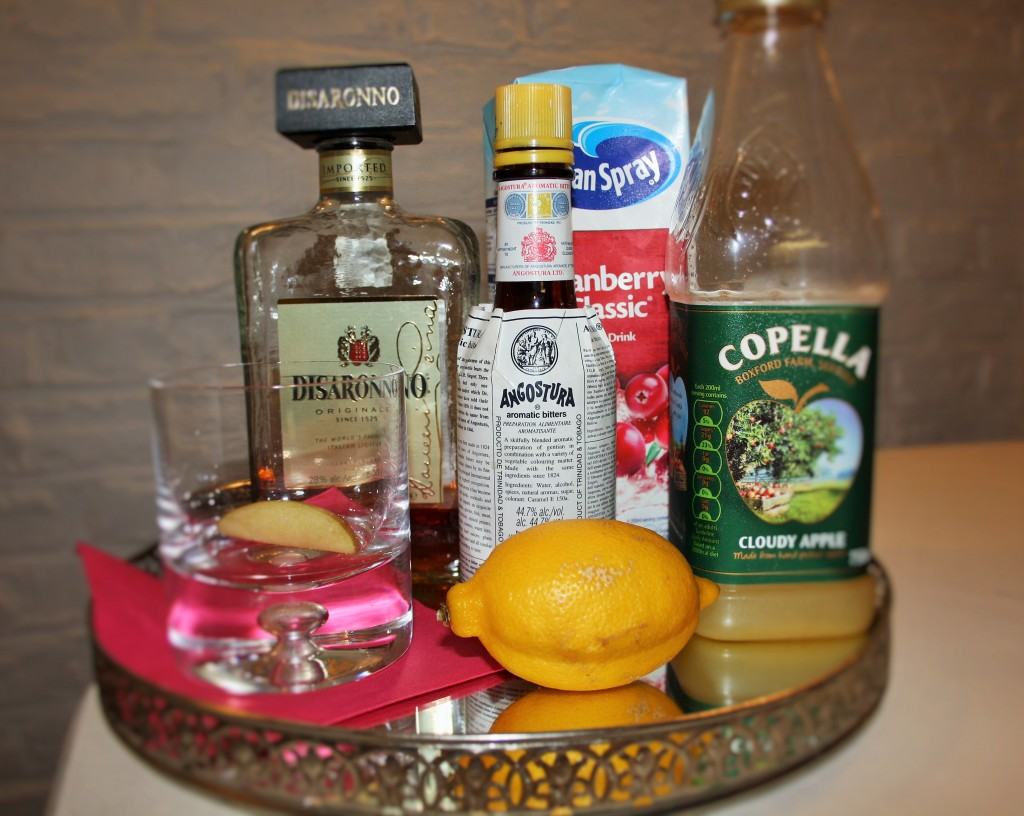 You'll notice two things about the ingredients (three, if you look closely at the slightly tired looking lemon). a) I thought I had more Amaretto in the cupboard than just this half inch in the bottom of the bottle. Until I remembered a recent dinner party where we hit the after dinner drinks quite hard and rather depleted supplies. And b) There's only half a bottle of apple juice. I had hidden this in our drinks fridge from Ben, who inhales fruit juice, but to no avail, he had found it and guzzled half the bottle without a backward glance. So sorry for a rather limp looking line up.
Take your cocktail shaker and add some ice.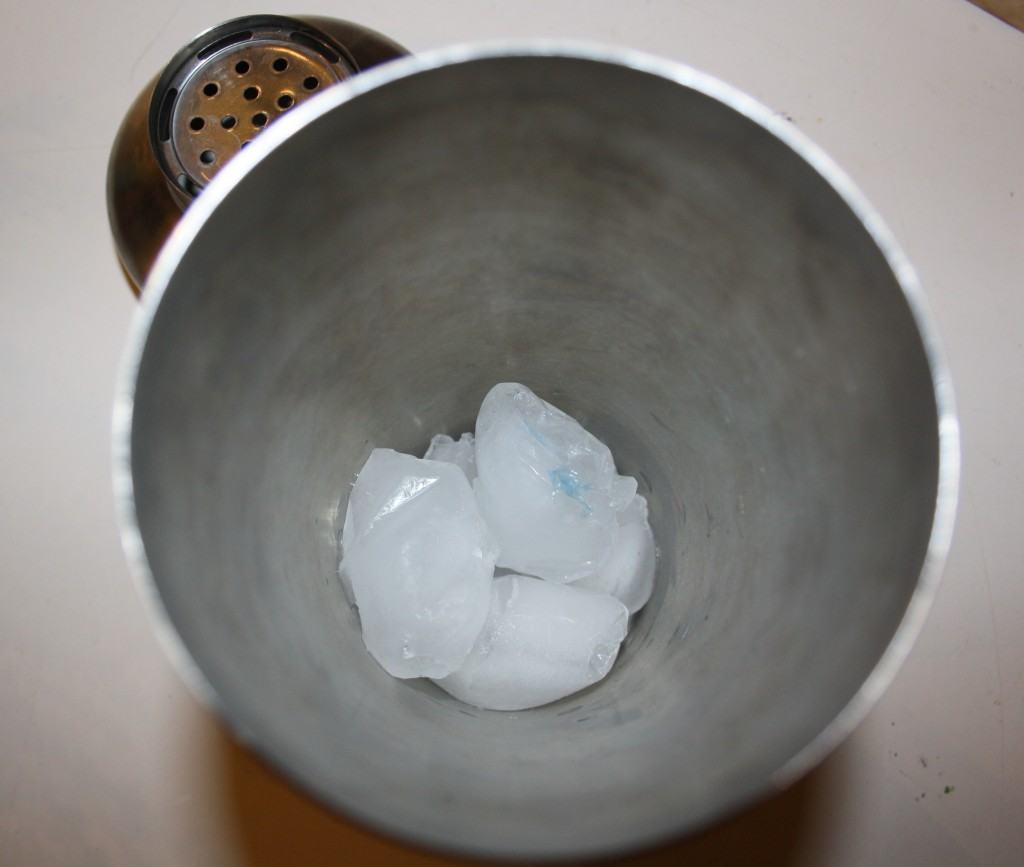 Follow on with all the other ingredients, measuring and squeezing accordingly, as you go.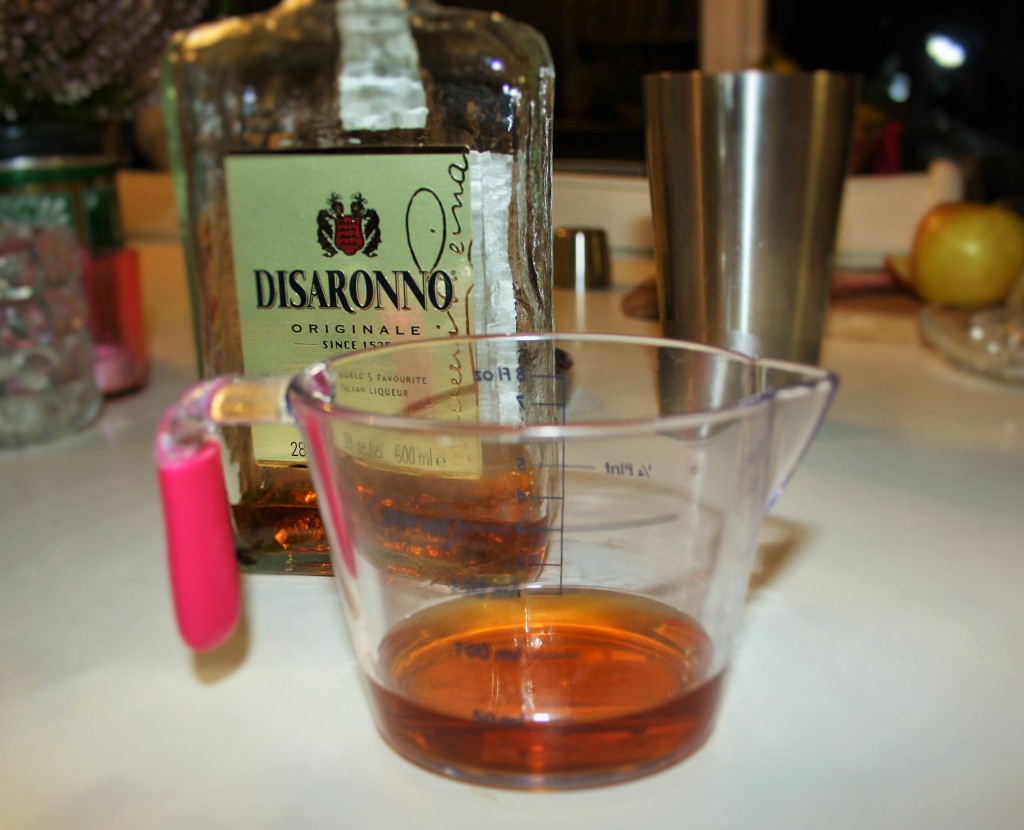 I adore Disaronno, it's warming almond taste is so unique.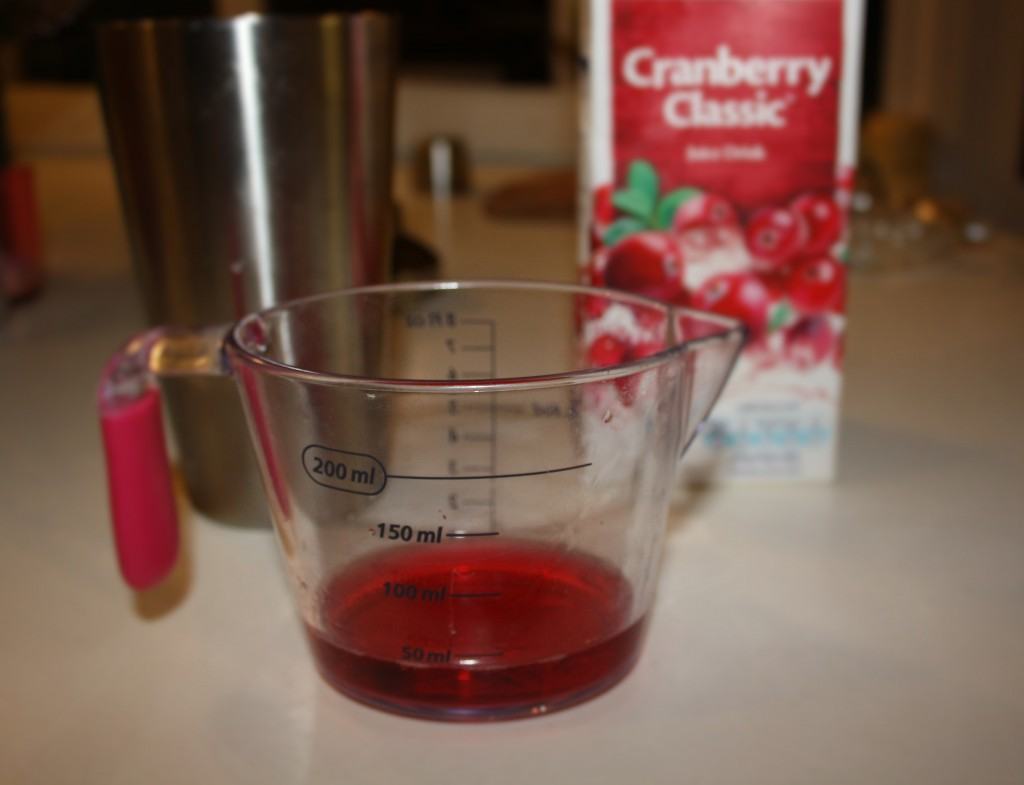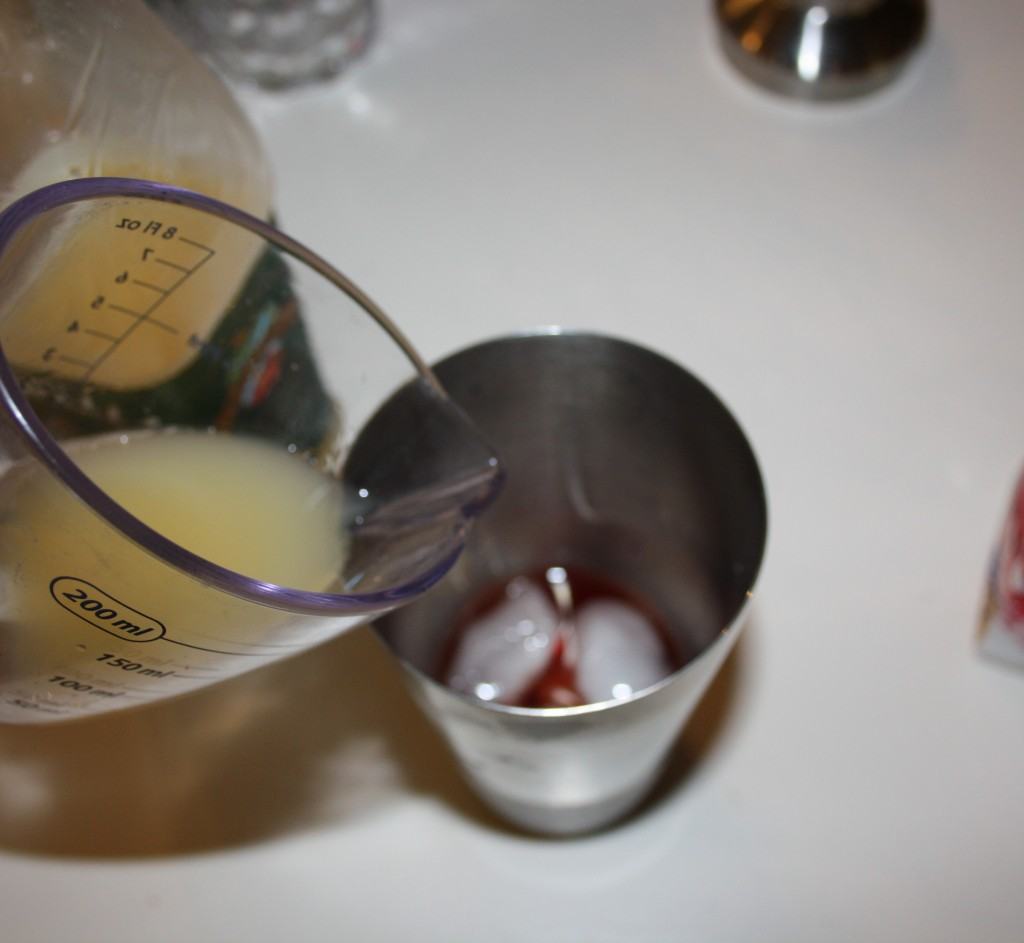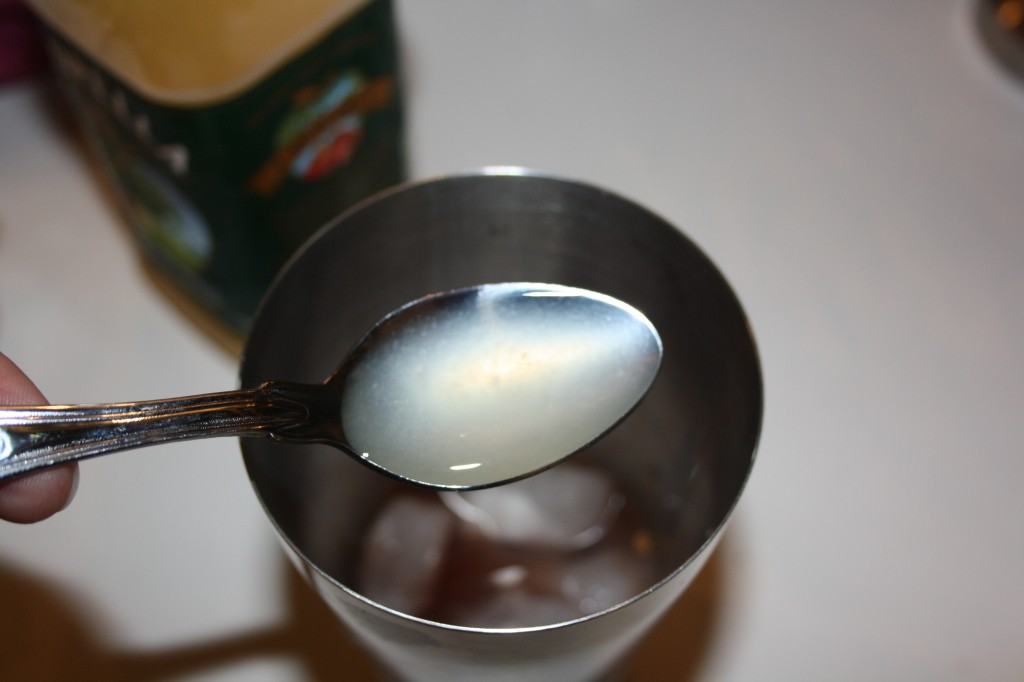 Shake in two or three drops of Angostura bitters for a wonderful fragrant note.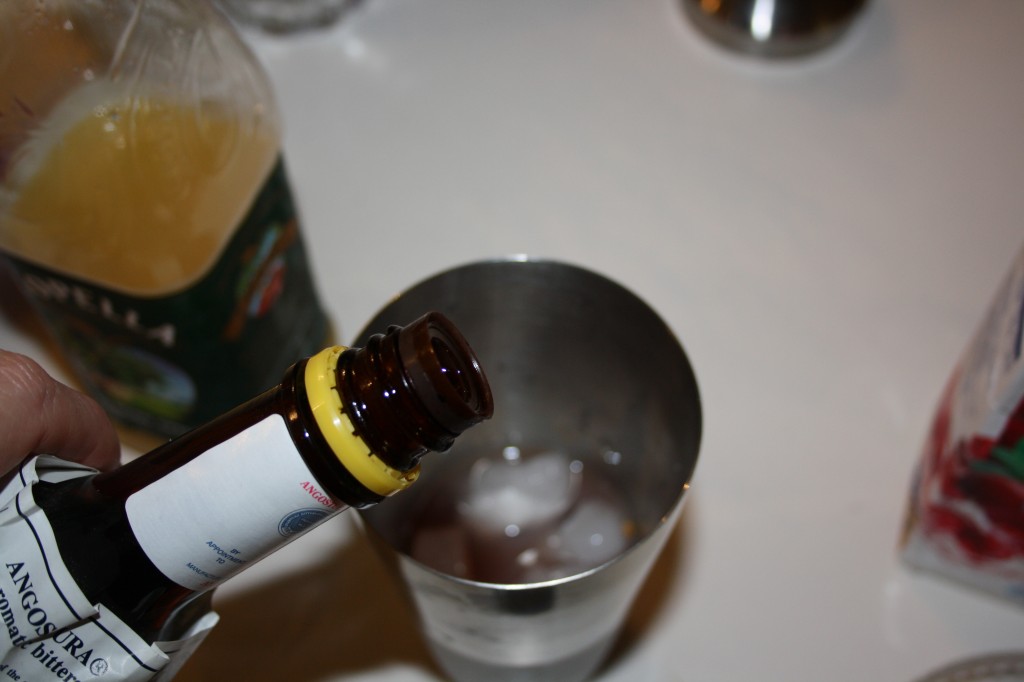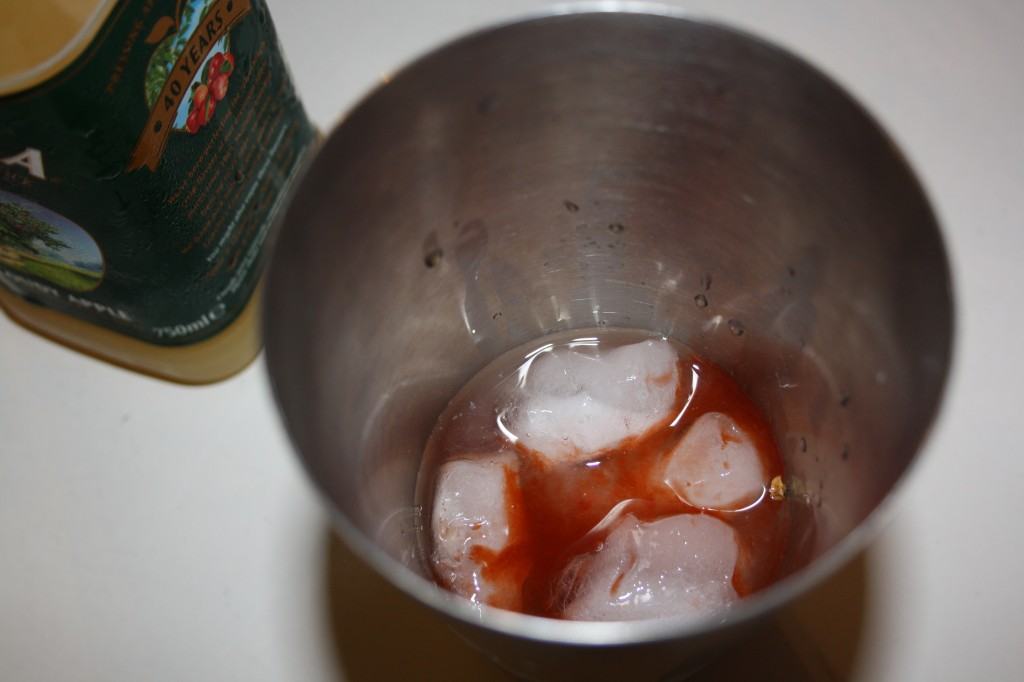 Feel free to leave out the lemon pip I missed, it's not essential.
Give this all a hearty shake and then pour over more ice into a tumbler and garnish with a slice of apple.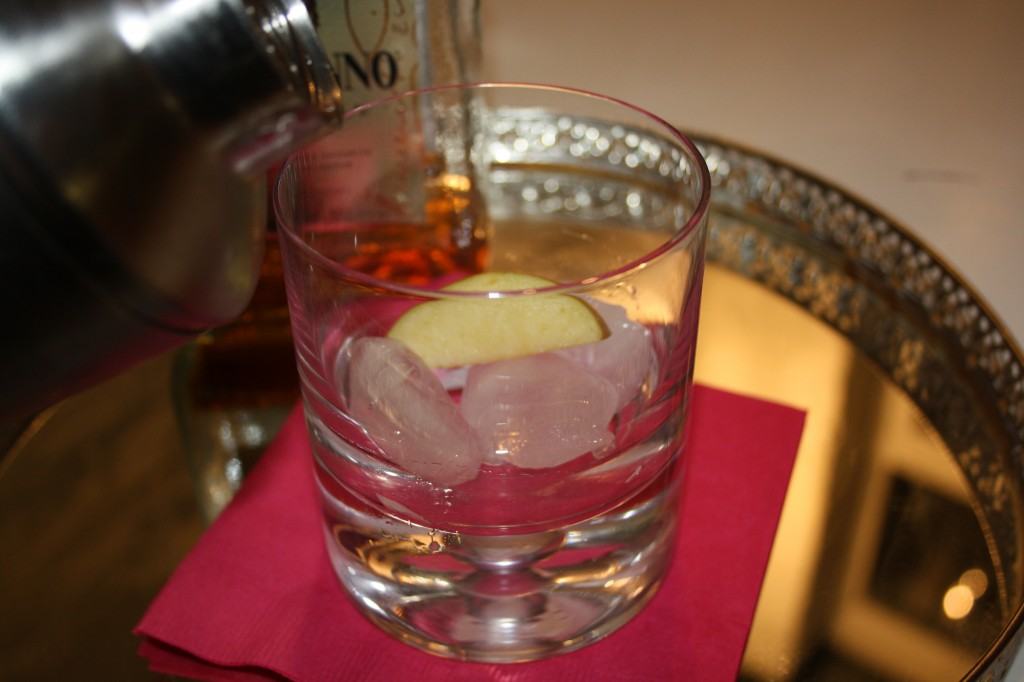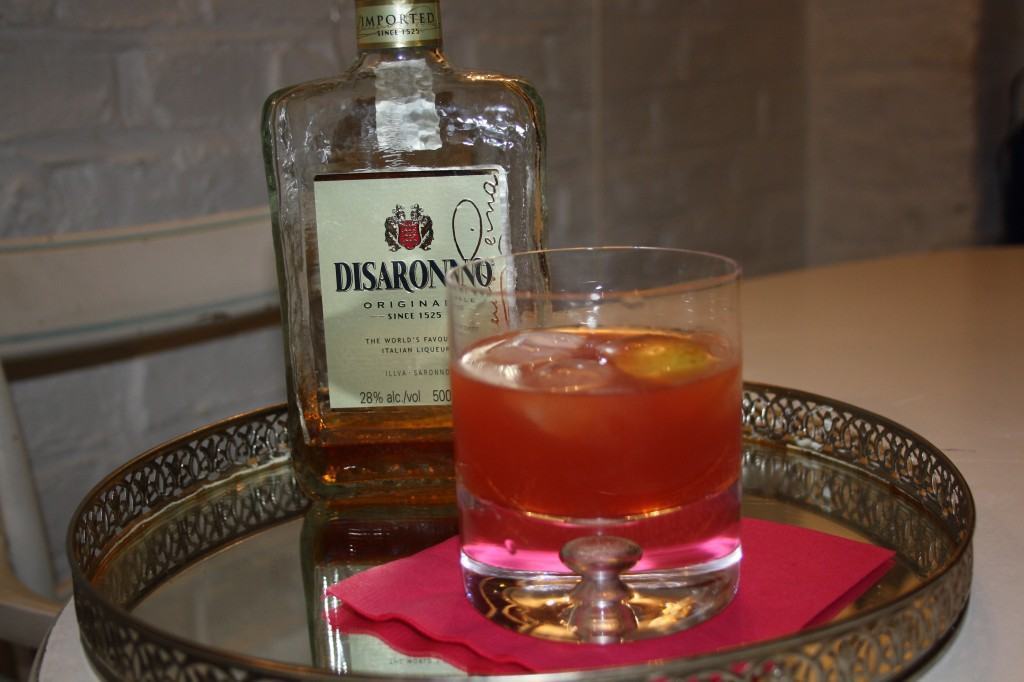 Sip and think of the almond, cranberry and apple pie based flavours.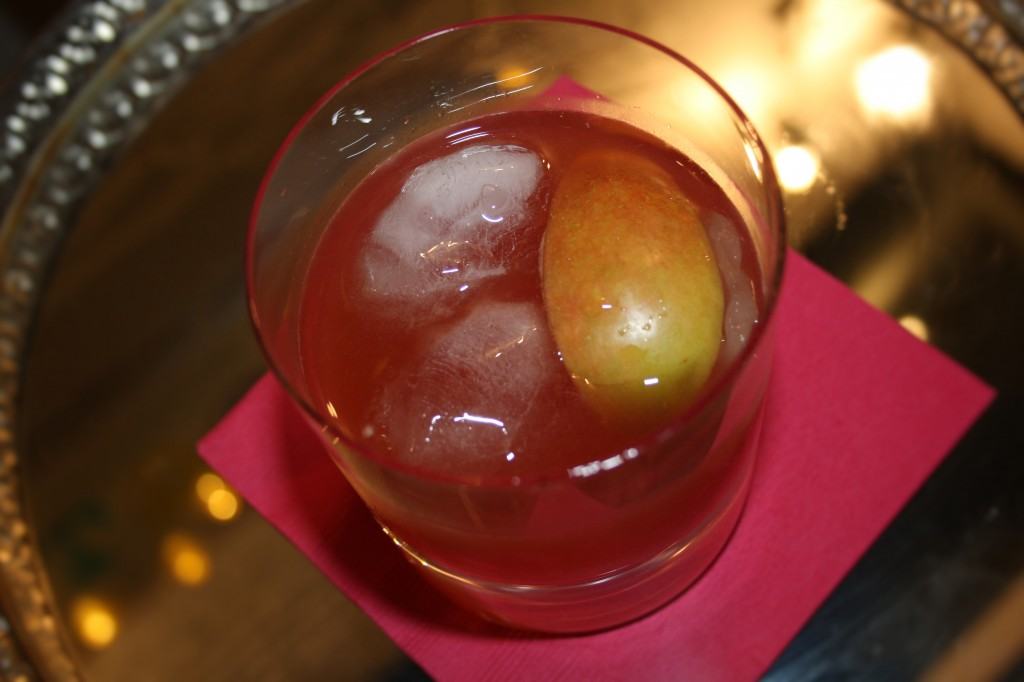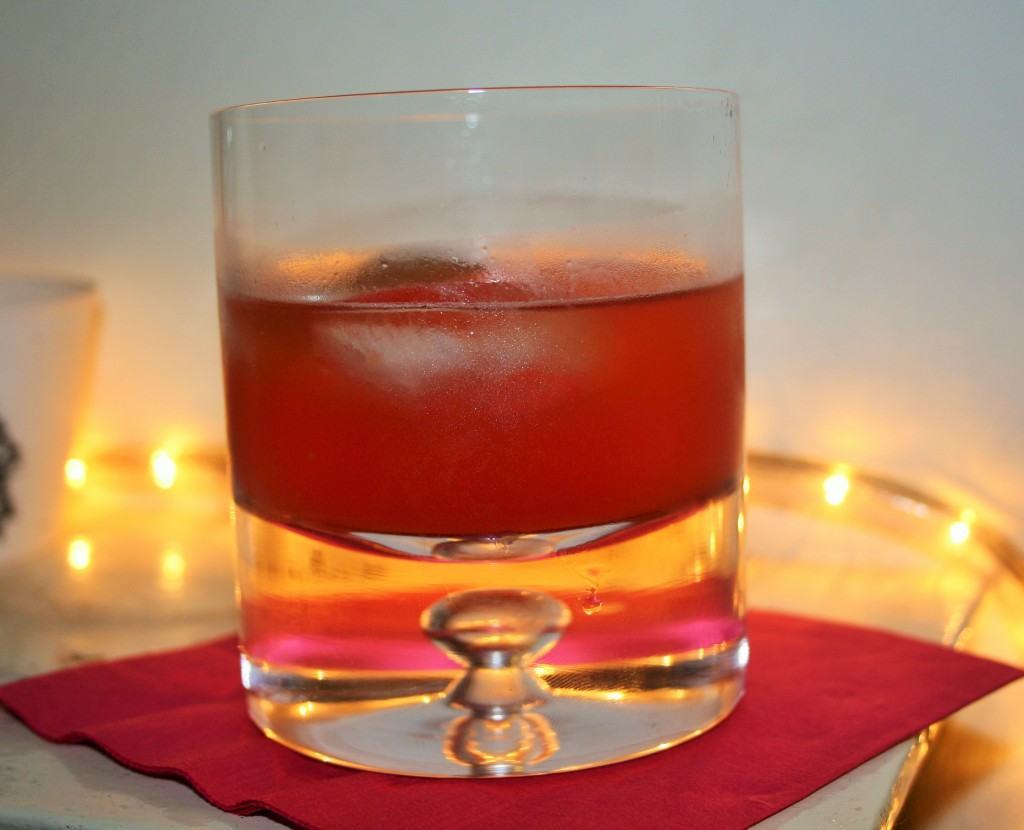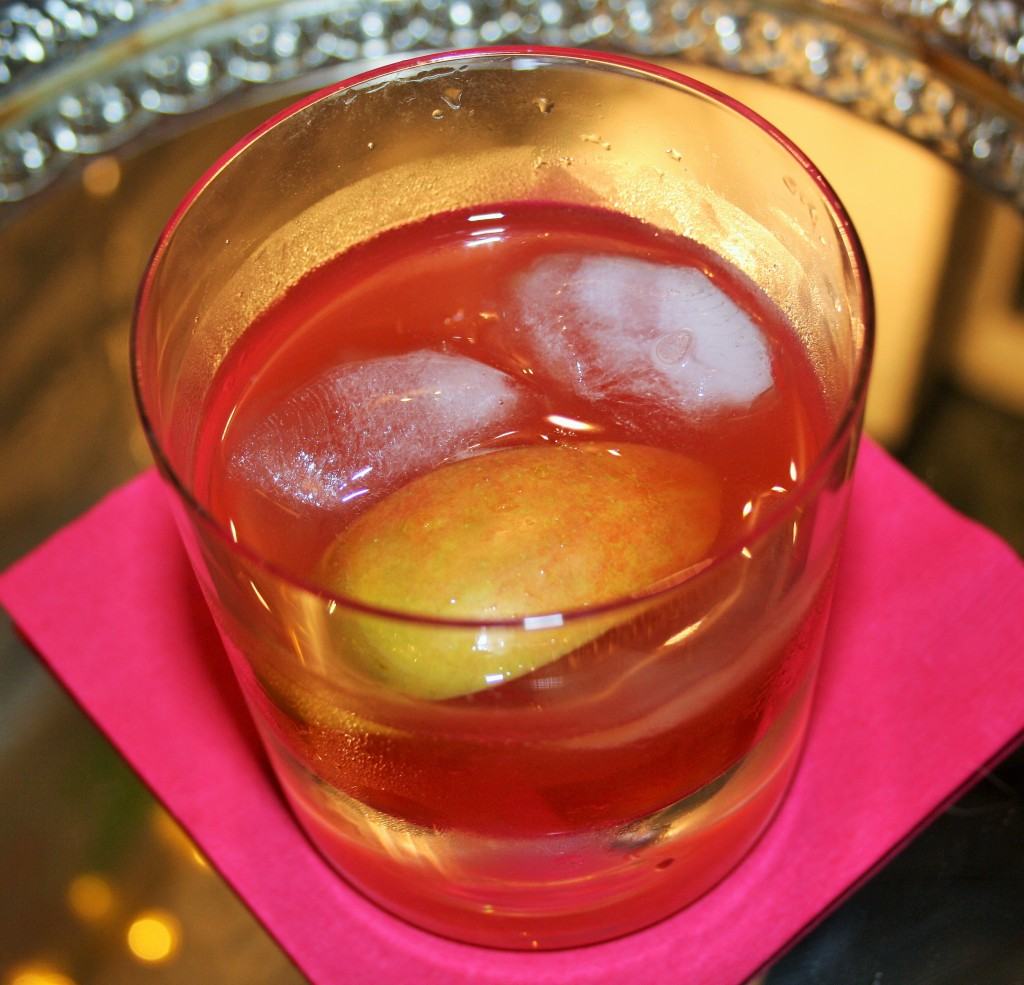 Perfect for a snuggy Friday evening in the warm. Have a great weekend.
Lucy x
Amaretto, Cranberry and Apple Cocktail
Serves 1
You will need a cocktail shaker, tumbler and ice
50ml Amaretto
25ml Cloudy apple juice
50ml cranberry juice
2 teaspoons lemon juice
2 or 3 drops of Angostura bitters
A slice of apple to garnish
Put a handful of ice in a cocktail shaker. Then add the Amaretto, apple juice, cranberry juice, freshly squeezed lemon juice and drops of Angostura bitters. Give it all a good shake then pour over ice into a tumbler. Garnish with a slice of apple.