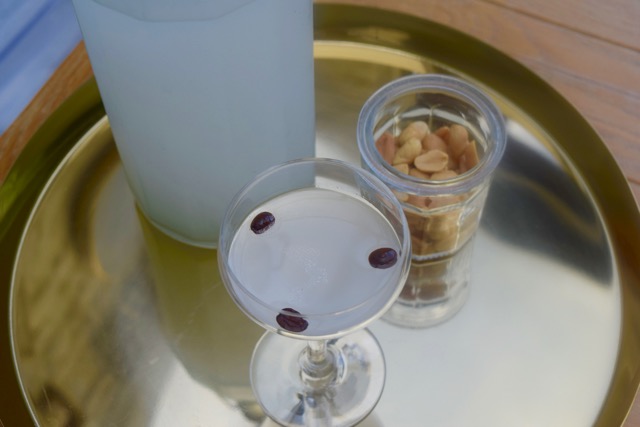 Homemade Sambuca Recipe
Sambuca is my very favourite shot to enjoy of an evening. I have one particular friend who won't host a dinner party without at least two bottles of Sambuca to ply her guests with. It is quite a pricey affair, even for a half bottle so I couldn't resist having a stab at making my own Home Sambuca, and now I have I doubt I will ever buy it again.
As you know I love making my own liqueurs but I do get impatient with the ones which take forever to marinade and brew away for months. This Homemade Sambuca recipe, however, is almost instantaneous just a bit of shaking and chilling. You can then serve it adorned with nothing more than the traditional 3 coffee beans. I found this divine looking recipe for a Sambuca coffee based cocktail too which I am super keen to try. My Sambuca is everything you want from a tipple. Warming, fragrant with a hit of aniseed and a more than generous set of balls.
There is something so homely about making your own liqueurs and sharing them with your loved ones. I gave some of this batch to my Sambuca loving friends and, thank God, it got the seal of approval. If not, I would have cried. And then drunk the rest of it anyway, as I love it.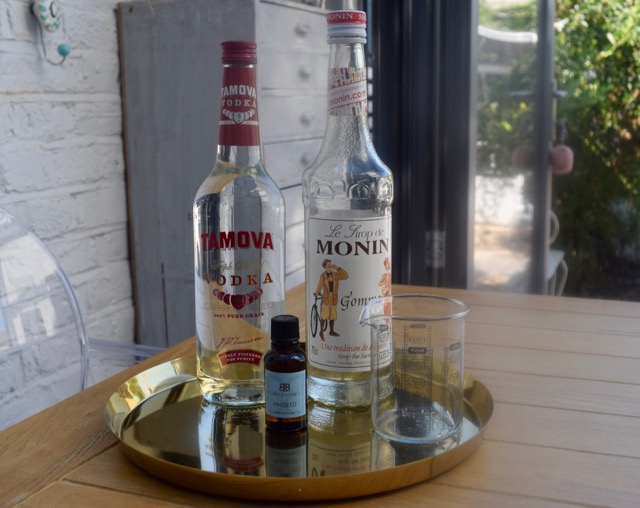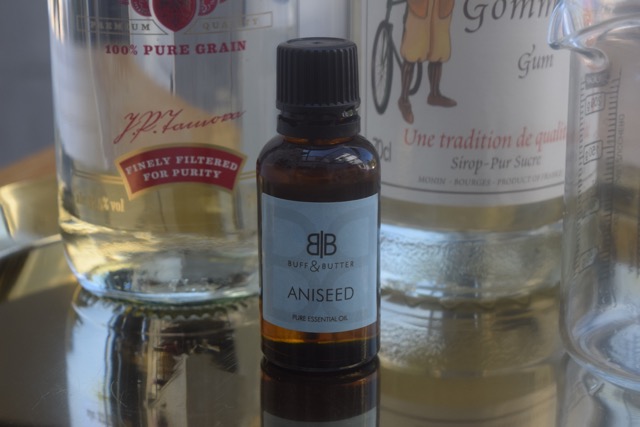 Here's the line up for this super easy Sambuca recipe, featuring my v potent aniseed extract I bought from Amazon for a very reasonable price. My vodka was, of course, from Aldi, also purchased at a very reasonable price making this all in all, much better value than buying not so delicious shop bought Sambuca.
Make a start with a large jar or jug for mixing, I used the jar of dreams, such is traditional for most of my homemade liqueurs. Pour in the vodka then measure in the aniseed extract. I used just shy of a tablespoon, as it's better to add less at the start and add more if you need to.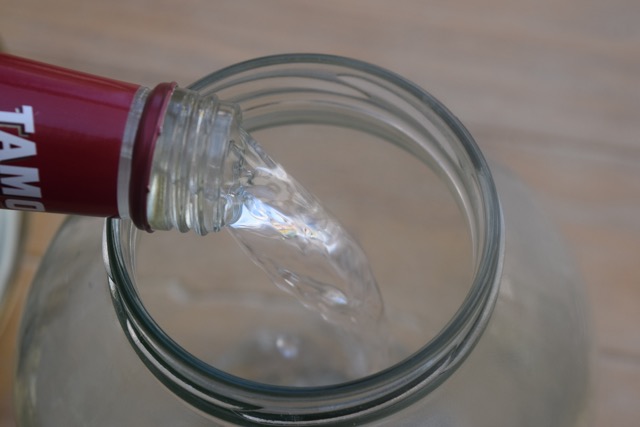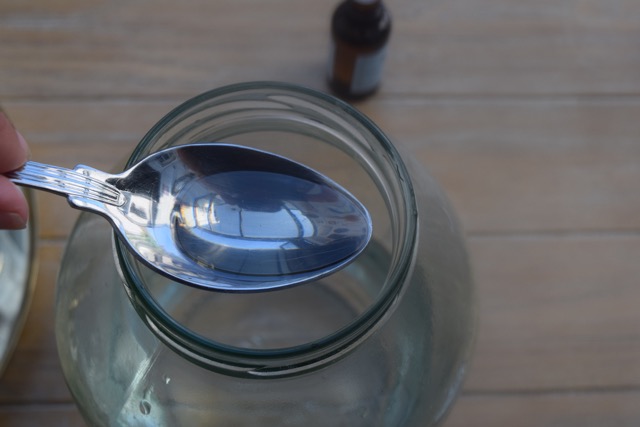 Put the lid on the jar and give the whole lot a good shake to mix in the aniseed extract.
Next, pour in the sugar syrup. I had a bottle of pre made, but you can easily make your own by bringing 200ml water and 200g sugar to the boil then simmering until the sugar dissolves. Chill and use this for all your cocktail needs, storing any spare in the fridge til needed.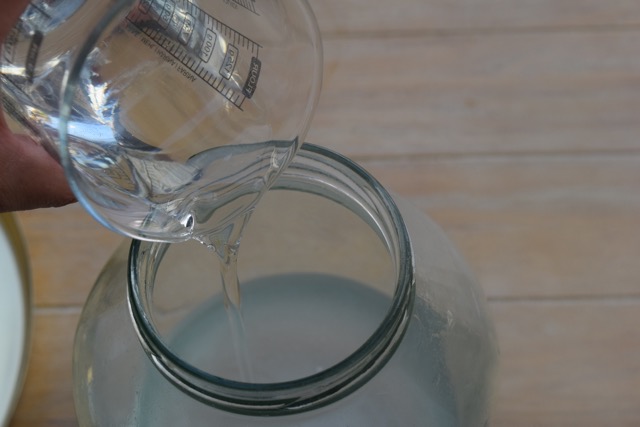 Shake again, then decant into your storing or serving bottles. Chill until ready to serve.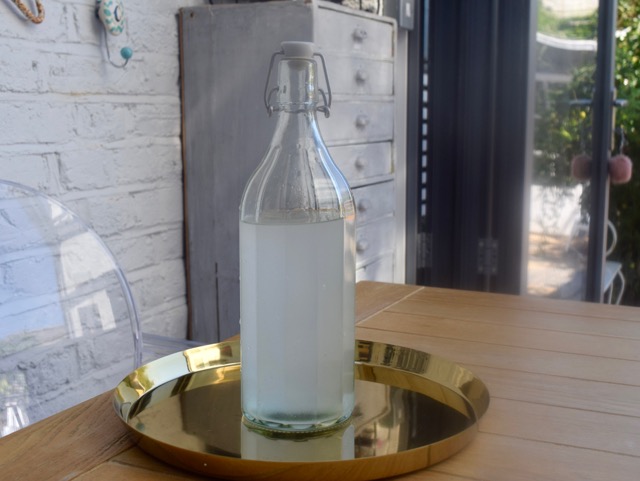 Mine went cloudy once chilled, in more of an Ouzo style, but this doesn't affect the divine taste.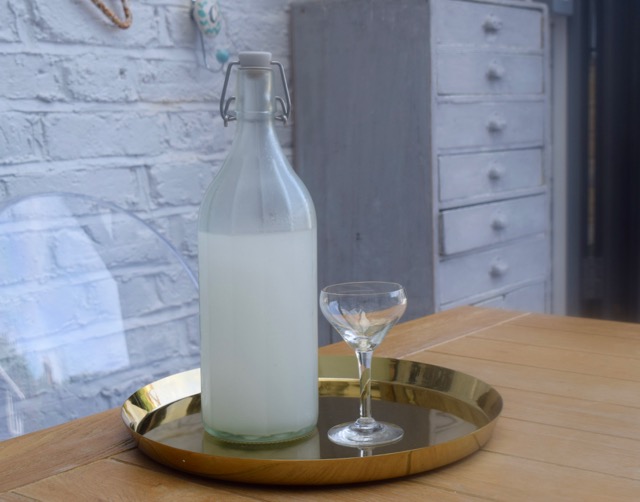 Served garnished with the traditional 3 coffee beans. I didn't risk flaming mine, not with the amount of product I use on my hair. Sip or neck, shot stylie.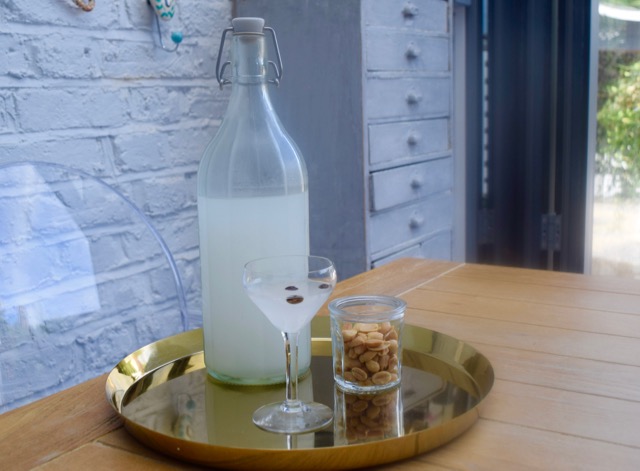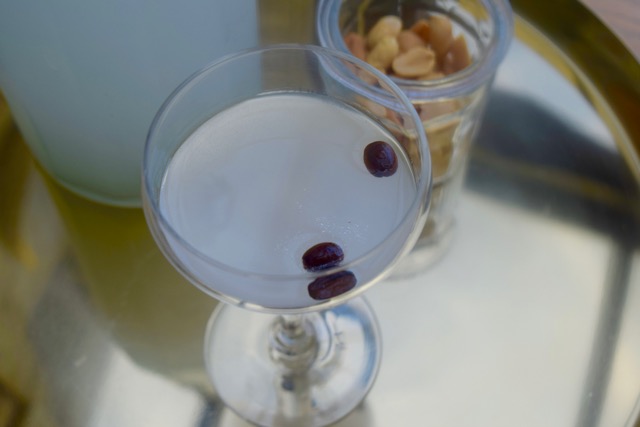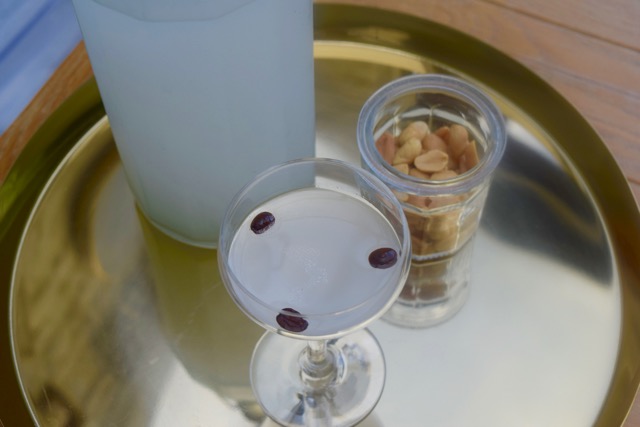 My Homemade Sambuca is a real treat and so simple to make. You can be toasting the weekend within hours of throwing this together. Shots shots shots shots. Well this makes around 900ml so approximately 20 shots. Happy Friday.
Lucy x
This post contains an affiliate link to Amazon. Should you buy via this link, Lucy Loves will receive a tiny commission at no extra cost to you, to continue funding my food blogging exploits. 
Homemade Sambuca Recipe
Makes around 900ml
You will need a jar to mix and bottles to store
750ml Vodka, I used Aldi Vodka
1 tablespoon aniseed extract, make sure this is the best quality, use a touch more if you prefer
125ml sugar syrup, you can buy this or make your own by bringing 200ml water and 200g caster sugar to the boil, dissolve the sugar, then leave to cool
Whole coffee beans to serve
Take a large jar or jug and pour in the vodka. Measure in the aniseed extract and give the mixture a good stir or shake. Pour in the sugar syrup, mix again then pour into your serving bottles. I had one large one but you could decant into smaller bottles, as gifts.
Chill in the fridge until needed. Serve neat, garnished with 3 coffee beans in each glass or as part of a lovely Sambuca based cocktail.