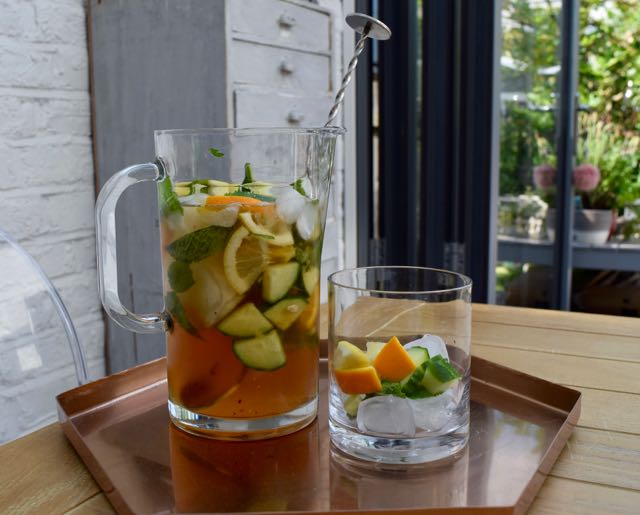 Homemade Pimm's No 1 Cup Recipe
Well, summer has arrived with a vengeance and don't we know it. I have been banging on about it all week, as has just about everyone crossing my path. I am such a terrible British cliche with my weather obsession, but I just can't help myself. When it's wet, we moan, when it's cold, we moan, when it's too hot, we moan. There is no weather satisfaction to be had in the UK, according to us. However, now I feel I have cursed it with all my moaning about my sweaty top lip this week, as we speak it's dropped 10 degrees and rain is forecast, rather typically, in time for the weekend. There are ways of recreating the summer of everyone's dreams, though. And one of these ways is to make your own Homemade Pimm's No 1 Cup and to sip it and let the wonderful taste transport you to a warm, balmy retreat.
Pimm's is such a summer tradition, although I never drink it in huge quantities. It's usually a bit like mulled wine, I have a couple of glasses a year at a school fair or reception then forget about it. But this year, I thought I would embrace the season and have a stab at making my own No 1 Cup. Firstly, this was because I discovered Pimm's is actually Gin based, which lured me right in. Secondly, I had been kindly given a bottle of Aldi's London Dry Gin.  Lucky, lucky me, as this Gin is delicious, it's award winning and has a unique, aromatic taste. And finally, I love a challenge, and making my own Pimm's No 1 Cup was one I was happy to turn my hand to. It's no drama and I had all the ingredients in my super stuffed drinks cabinet. Choose a wonderful Gin, such as my Aldi London Dry Gin, then mix in the sweetness of the red vermouth and orange liqueur. Then either port or sherry finishes this mix off a treat. Then all there is do to is choose your favourite Pimm's garnishes. I had eaten all the strawberries so went for oranges, lemons, cucumber and mint. Top up with lemonade and you have your every own summer cup.
Now you have a lovely bottle of your Homemade Pimm's No 1 Cup the world is your oyster. Pinterest is awash with Pimm's based recipes so do have a look for further ideas. Or ignore all this and just whip up a large jug of this, invite your friends round, or not, and enjoy the summer evenings with a smile.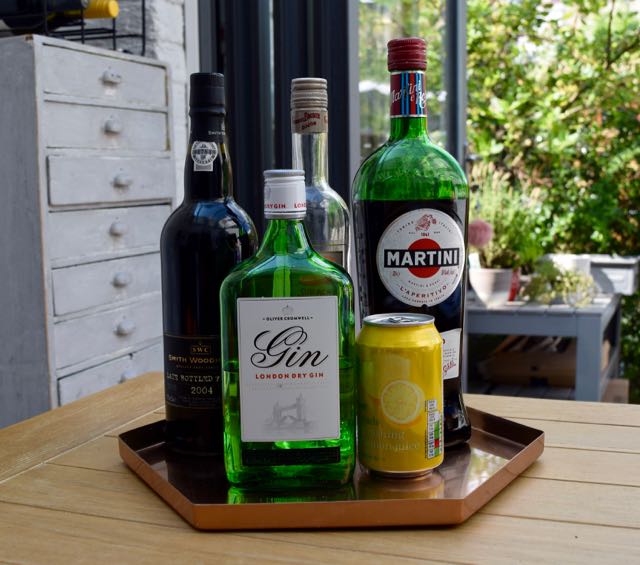 What a lovely eclectic selection, who knew all these wonderful things featured in Pimms No 1 Cup. I didn't. There's my lovely Aldi Gin, centre stage. This recipe makes enough for a 750ml bottle, so you'll have enough Pimm's to at least last the weekend.
Make a start by taking a medium sized jar or bottle. Pour in the fragrant gin, the main base of this summer cup.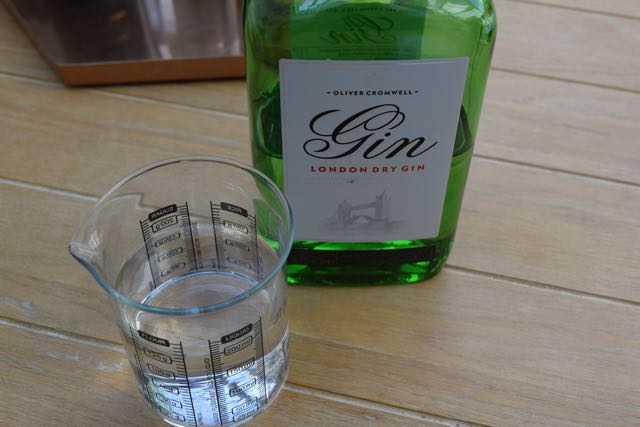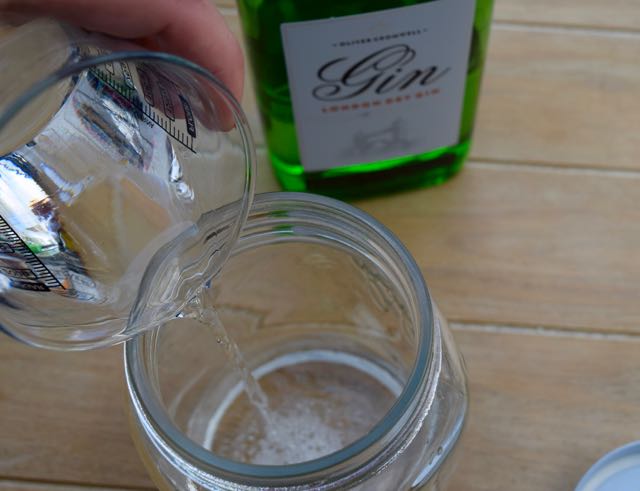 Now add the red or sweet vermouth, orange liqueur and either port or sherry, whatever you have to hand. I went port as had a bottle which was open. It may or may not have been a little past it's best, but I won't mention it if you don't.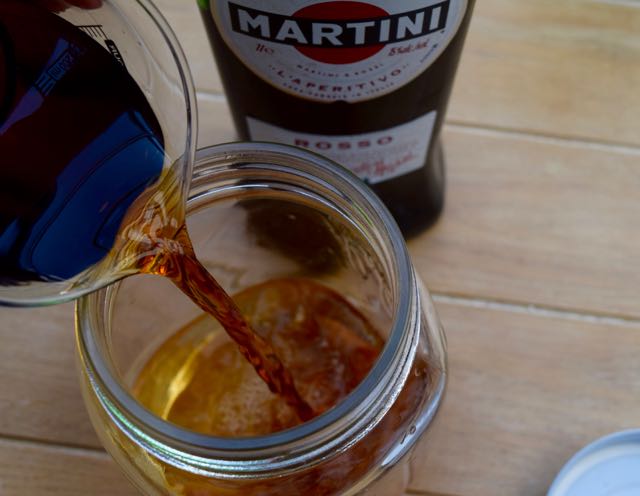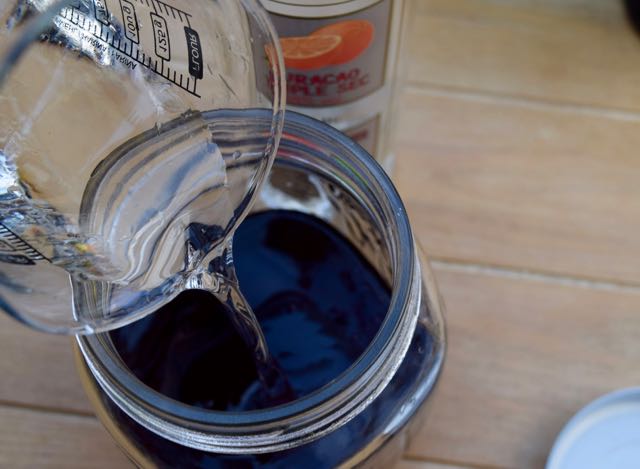 Give the jar of wonderful summer flavours a good stir or shake and keep until ready to serve.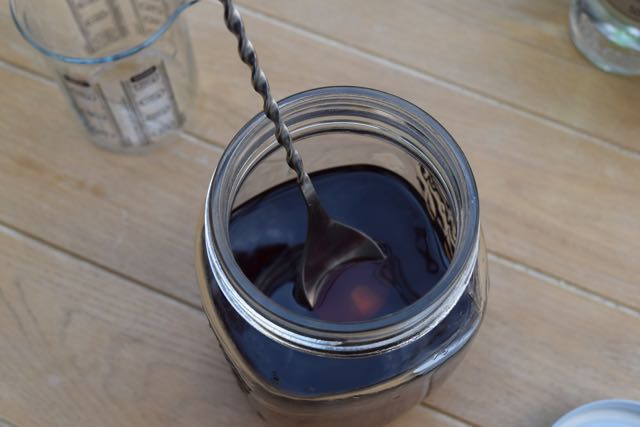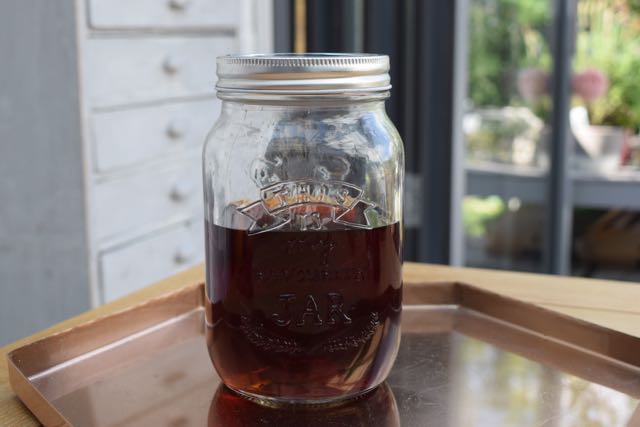 When you're ready to serve prep your garnishes. These are yours for the choosing, I had eaten all the strawbs, so chose lemon, orange, cucumber and mint, juicy, zesty and fresh. Add these to a jug or glass with plenty of ice.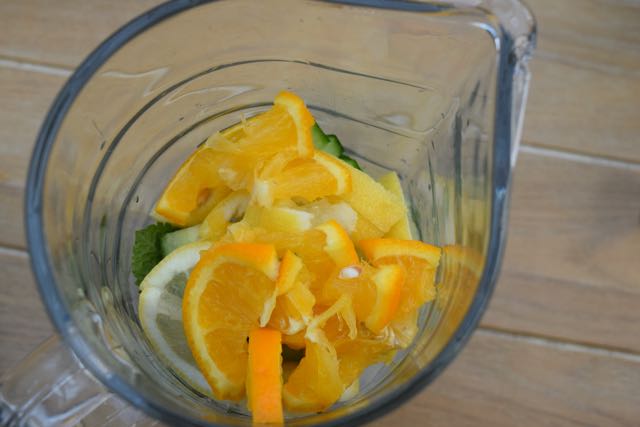 Pour in a ratio of one part of your homemade Pimm's to 3 parts lemonade. I went 100ml Pimm's to 300ml lemonade.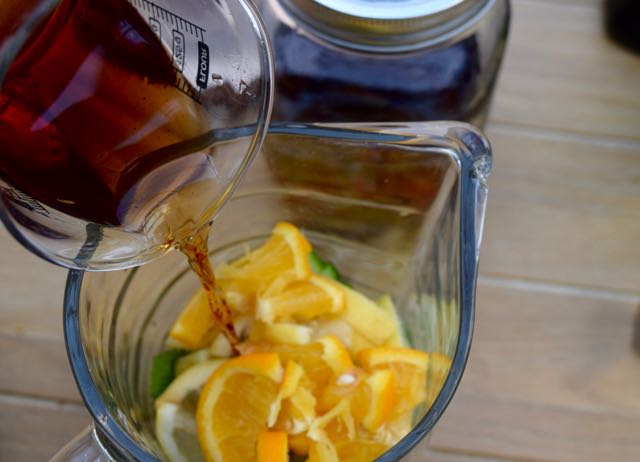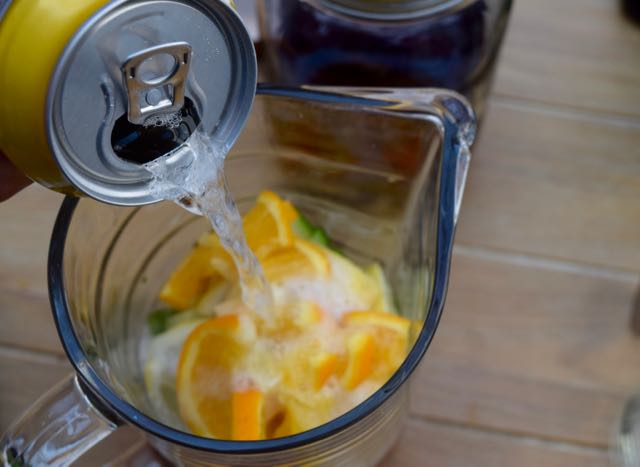 Stir and then sit and enjoy this brilliant sunshine drink.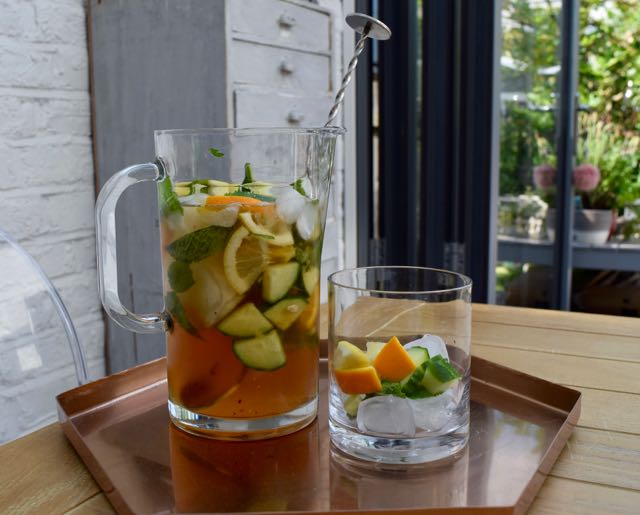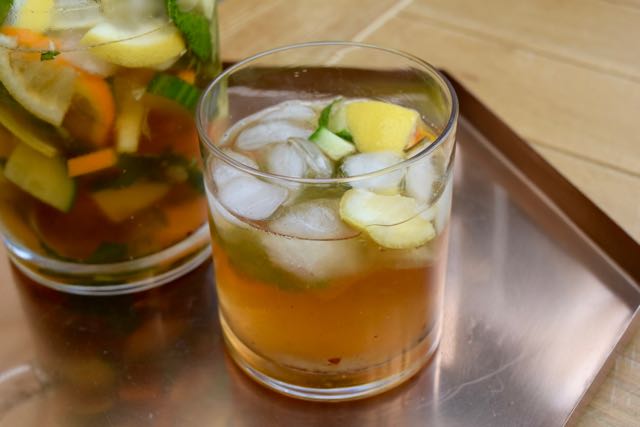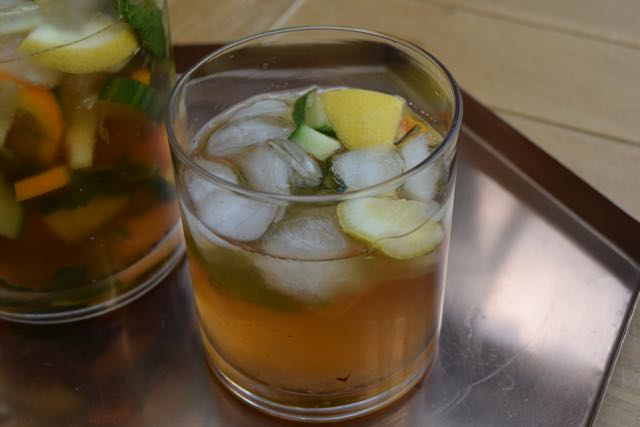 I was so surprised this, if I'm honest, slightly rogue combination of drinks could taste so much like proper Pimm's. The fragrant Aldi London Dry Gin adds a super flavour alongside the citrus liqueur and the sweetness of the vermouth. This is a wonderful Friday Cocktail to greet your guests with, or as I always say, sod them, and drink it all yourself.
Have a lovely weekend.
Lucy x
Aldi kindly supplied me with their London Dry Gin for this recipe, however, all opinions and ramblings are, as always, my own.
Homemade Pimm's No 1 Cup Recipe
Makes 750ml
You won't need any exciting equipment, just a jar
250ml Gin, Aldi London Gin is delicious
250ml red vermouth
125ml sherry or port
125ml orange liqueur, Cointreau or Orange Curacao
Garnish to include mint, chopped lemon, orange, strawberries, cucumber, apple, you decide
Serve this in the ratio of one part Pimm's to 3 parts lemonade 
Take a large jar or jug and pour in all the ingredients. Shake or stir and keep in a cool dark place until needed.
To serve take a glass and add a handful of ice. Follow in with a selection of chopped orange, lemon, mint leaves, cucumber and strawberries. Pour in a generous measure of your Pimm's mix then top up with lemonade to the ratio of 1 Pimm's to 3 lemonade. You can also make this in a jug for sharing.