Food for Freshers
A couple of my friends have children heading off to university in the next couple of weeks so I thought, along with the tears and a very full car boot, I would send them off with a few recipes up their sleeves. Plenty of Lucy Loves ideas are simple, wholesome and reasonably priced, all of which suit a new Fresher's needs. As a parent too, I would want to know my cherished child wasn't living on chips and curry sauce 5 nights a week, however tempting that sounds *very*.
High on the list of requirements for new students, I can imagine, is not to utilise too much of their loan money on food when it could be spent on drinks and new outfits. However, I would be itching to use every single item from my Ikea Kitchen Starter Box, so some of my Lucy Loves recipes will be just the ticket. A great way to have meals on hand is to poach a chicken. Take your largest, brand new saucepan and pop in a whole chicken, bought very reasonably from your newly discovered supermarket. It is much cheaper to buy a whole chicken as opposed to pieces, so leave the boneless, skinless breasts on the shelf. Use the cooking method as you would when making Coronation Chicken, it's fail safe and while you are off at your classes *in the pub*, you can leave the poached chicken to cool.
Keep the chicken covered, safely in the fridge, to eat over the next few days. If you are feeling particularly wholemeal, you can add the chicken carcass back into the stock and simmer for another hour or two, without the lid, to reduce and make a brilliant stock. The wonderful soft, poached chicken, and it's resulting stock, can be used to make my Chicken Noodle Soup, for nourishment and cheer to get you through any sadness at being away from your family. It's also a legendary hangover cure.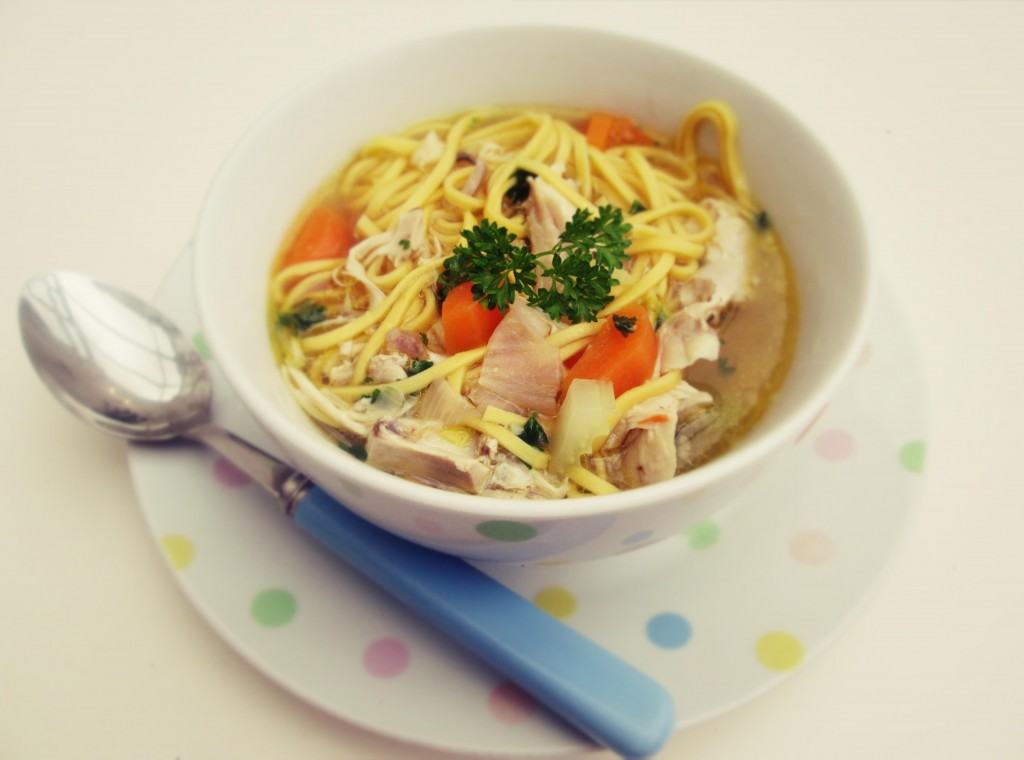 Eat the chicken cold in salads, sandwiches, mashed with an avocado for a protein laden lunch or after the pub with your kebab shop chips. Great value, and terribly versatile, just what students need.
When time is of the essence, look no further than my Bacon and Spinach Scramble. This can be made in minutes, will fill you up and boost your booze addled, sleep deprived system with the addition of spinach. This is breakfast or brunch, lunch or dinner, dependent on what time you rise.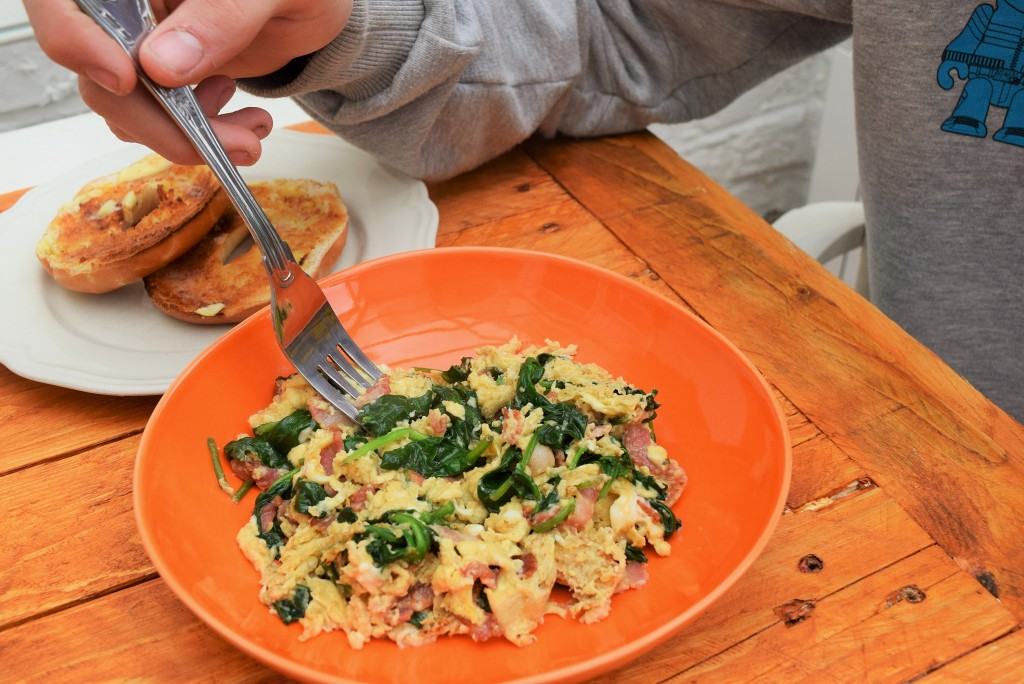 Soup has soothing qualities, is rich in vitamins and lets face it, it's super cheap. So again, using no more than one of your brand new saucepans, set to creating nourishment without breaking the bank. This Lentil and Bacon soup could not be easier and is made with store cupboard ingredients. It's filling and on the table within the hour, when time is of the essence.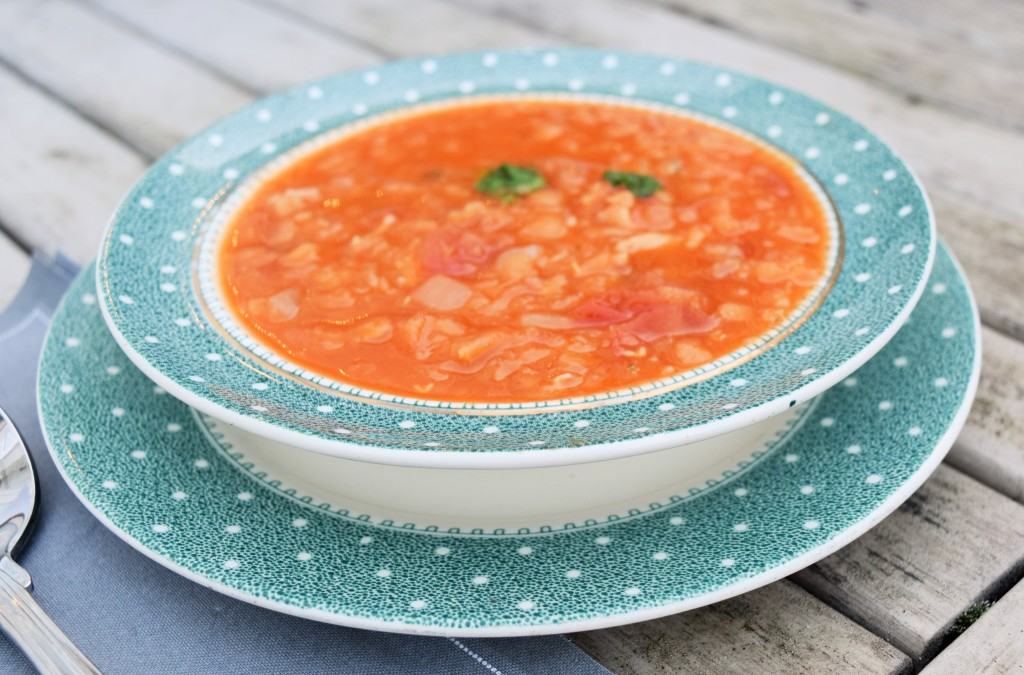 And for a sweet comforting treat, this Creamy Rice Pudding may be just what you need. Pudding rice is less than a pound for a whole bag and you only need 100g to make enough to soothe a whole week of homesickness. This can be popped in the oven and forgotten about while you get on with all that degree course studying. The reward is sweet, warm and will keep you going through your Freshers festivities.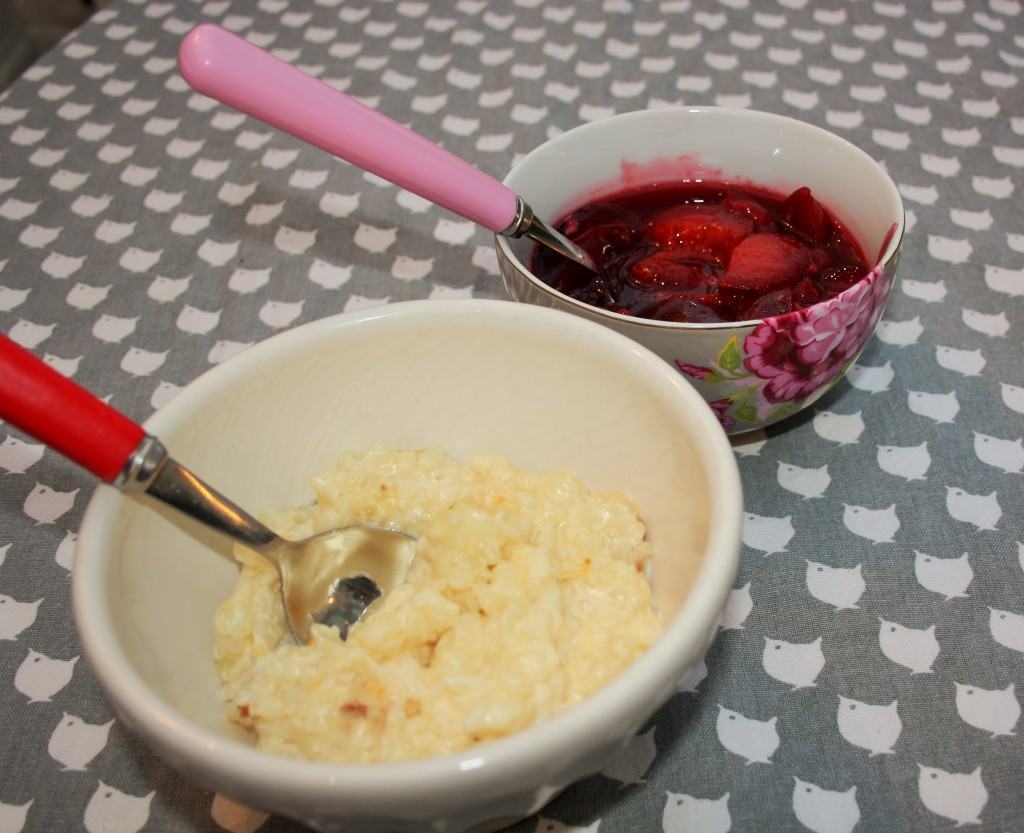 And finally, who could ramble on about student friendly food without showcasing a couple of pasta recipes. I have a new and slightly spiced twist on the classic Bolognese coming to Lucy Loves this week, but in the meantime, my Baked Italian Sausage Pasta hits the spot with its well priced ingredients and warming nature.
If it's your turn to cook for the whole house, this Beef and Basil Pasta, is the mother of all pasta dishes. Cook a huge pan-full of this for your new found friends and fellow Freshers and yours will become the go-to kitchen for the next three years.
I hope this little bit of rambling helps any new Freshers or fretting parents with any student based eating ideas. There are plenty more recipes on Lucy Loves to help tide you over during your new manic university schedule. None of them are too taxing, most of them can be made quickly and cheaply, and don't forget, most Fridays there's a new cocktail for you to try. *please drink responsibly, etc, etc*.
Good luck you clever, lucky, brilliant Freshers, I am so jealous, have a Snakebite and Black for me.
Lucy x