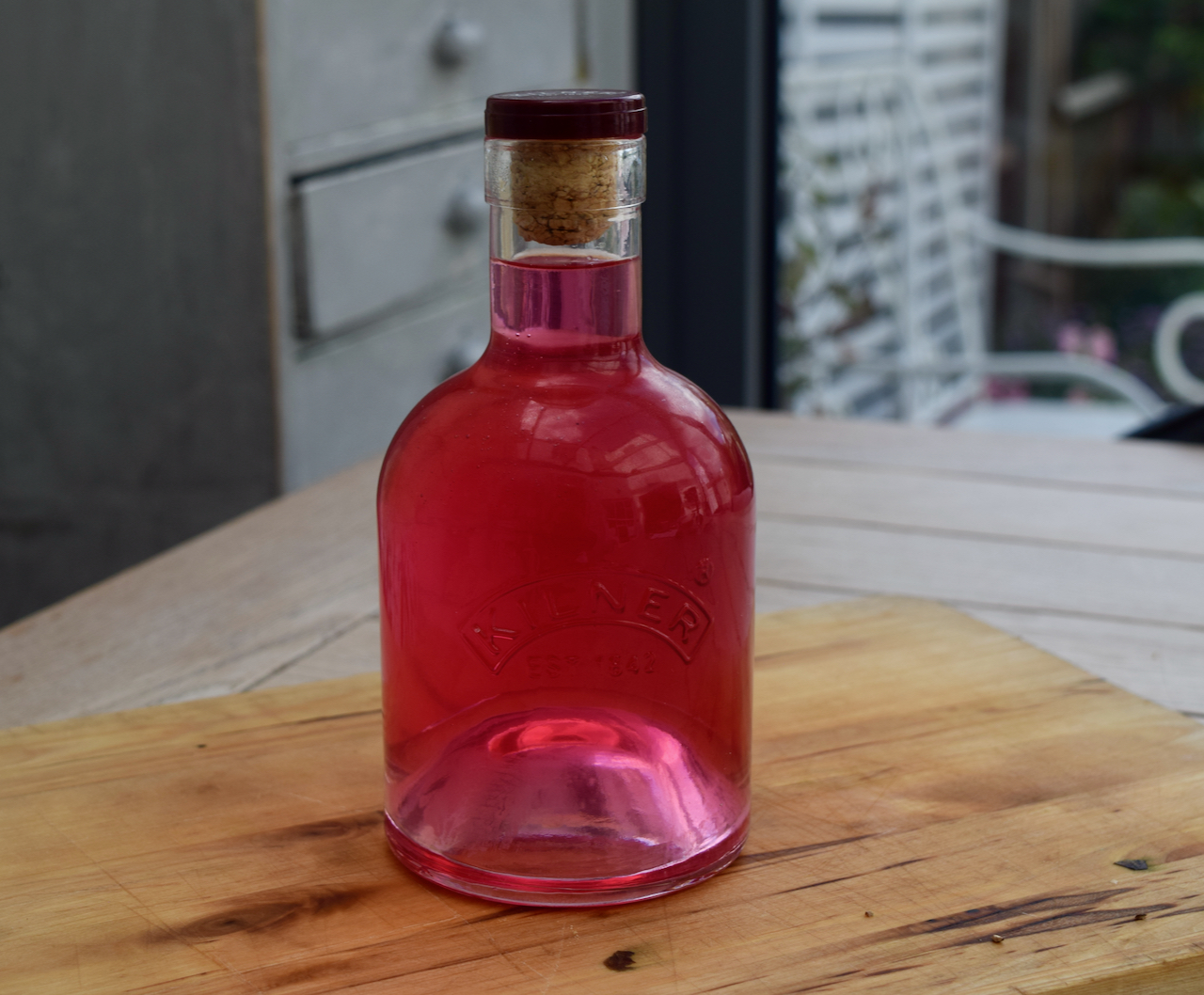 Homemade Rose Syrup recipe
I love rose things. Hand soap, Turkish Delight (the Fry's variety not the dusty stuff) to name but two. I have been thinking about a rose syrup for a while now for two reasons 1) I had a can of rose gin and lemonade from Sainsbury's and it was delicious and 2) this Ocado recipe for a rose milkshake looked so good I needed to try it. So here you go, here's my homemade Rose Syrup recipe, and a little gin based way of using it.
This homemade rose syrup is simple. I mean it's a simple rose syrup; you basically simmer sugar, water and rose water to create the most fragrant of mixers. A touch of pink food colouring makes this so Barbie friendly. Bottle this and keep it in the fridge for all your pink cocktail needs. I love it best with gin, lemon juice and a touch of fizzy water, but this would work in a Prosecco situation or in a non alcoholic situation with some cloudy lemonade; you choose.
A bottle of homemade rose syrup is a genius ingredient to have in your fridge. It can add just a whiff of turkish delight to every drink, which for me is a total pink win.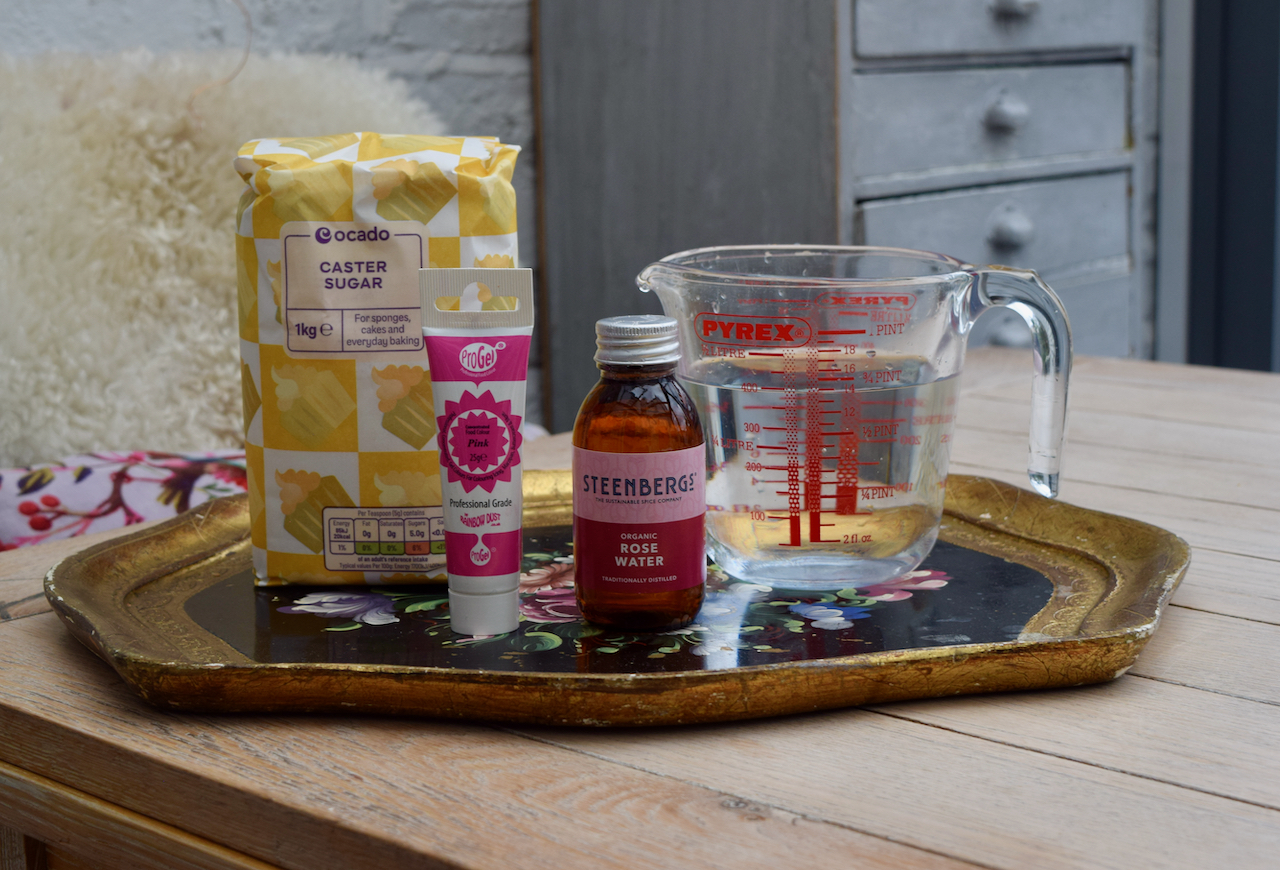 Simple ingredients for something so fragrant. Simple syrup is just water and sugar simmered until the sugar has dissolved. The rose brings all the floral love; the pink food colouring brings all the Barbie feels.
Start with a large pan with the sugar and water. Measure in the rose water; I started with 4 tablespoons of rose water, you can add more afterwards if you need more of a rose hit. Add a tiny bit of pink food colouring, if you like.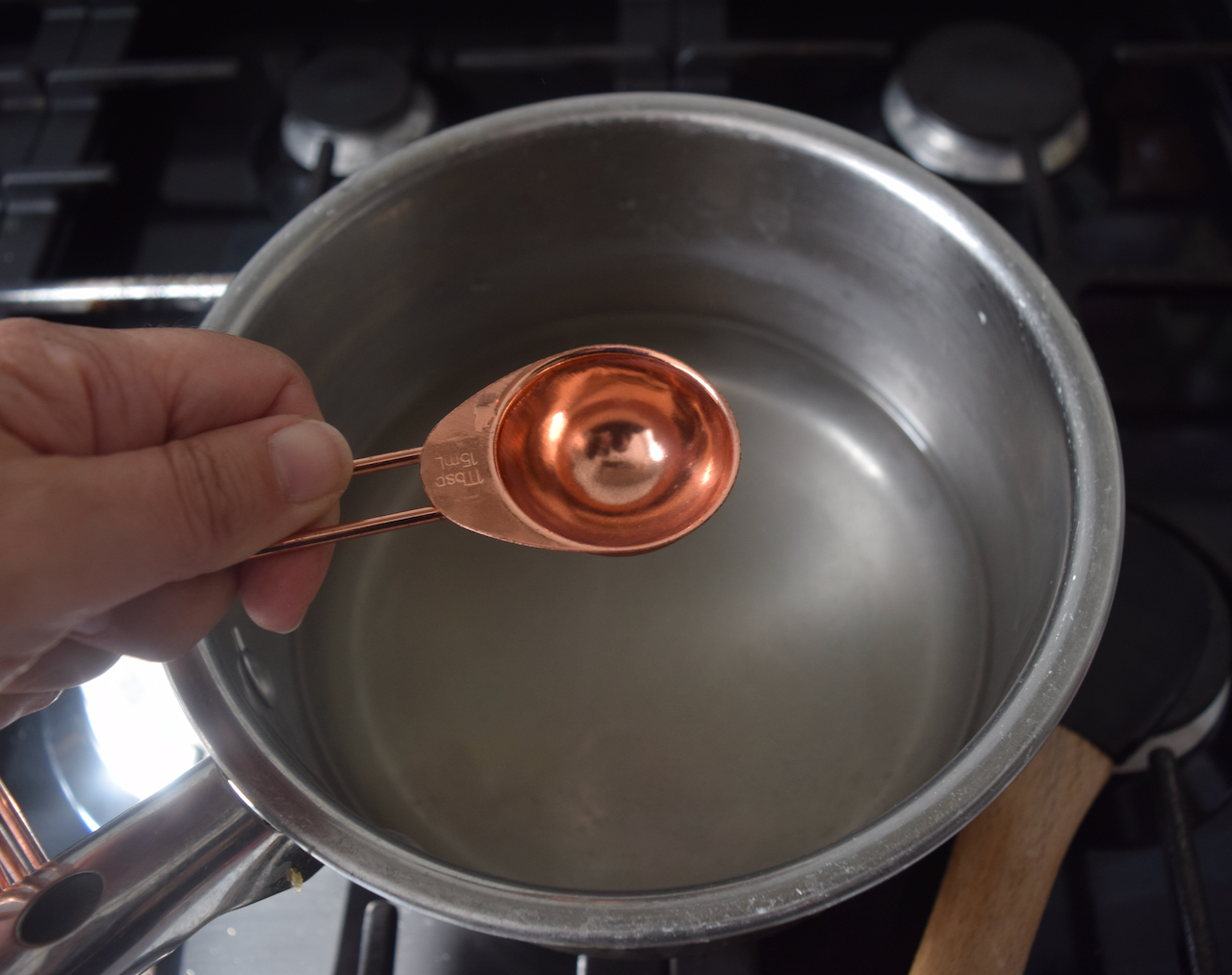 Bring up to the simmer then turn down the heat and cook for around 20 minutes until the syrup thickens just a little.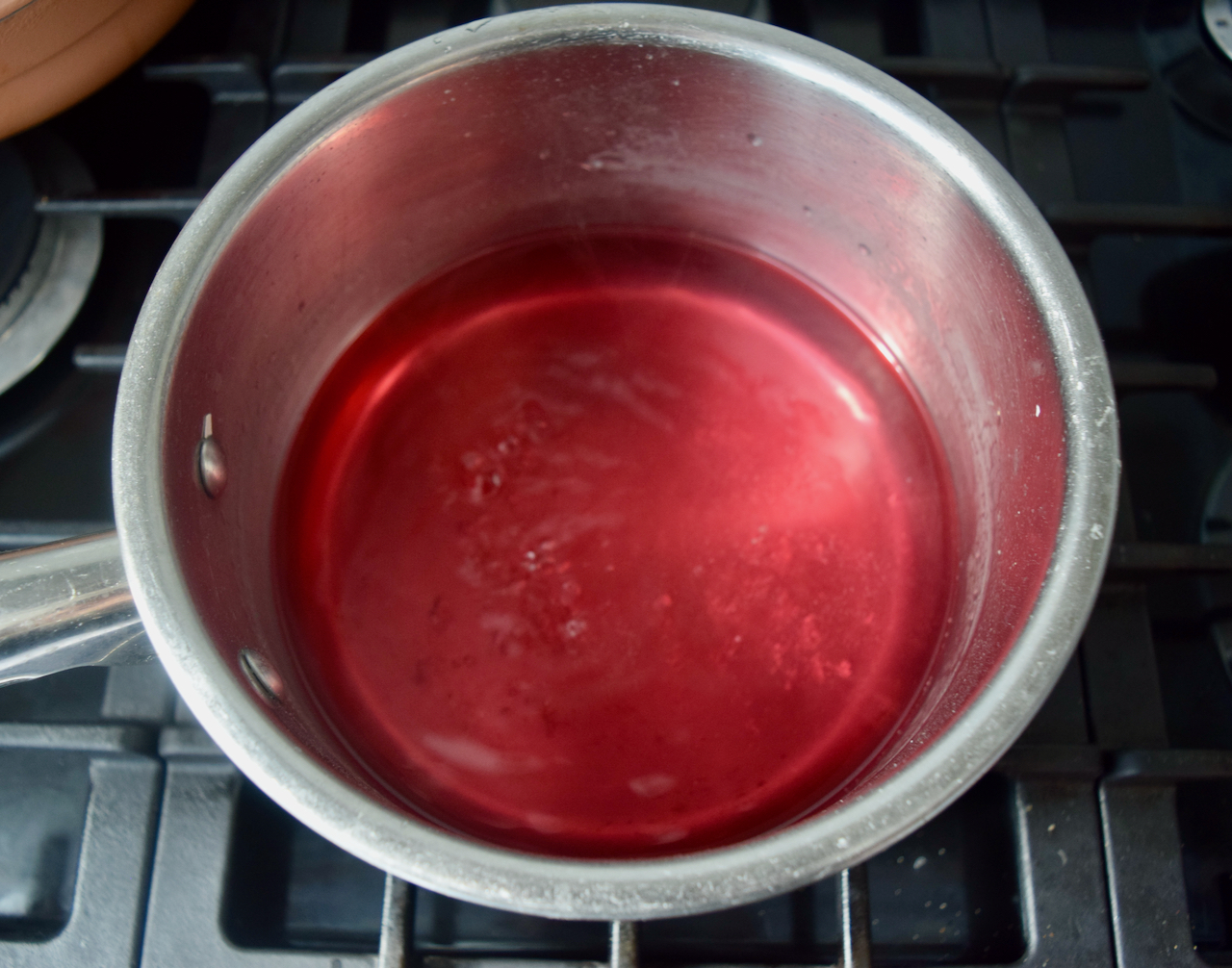 Leave this photogenic syrup to cool before pouring into a bottle. Pop the bottle into the fridge to chill before using.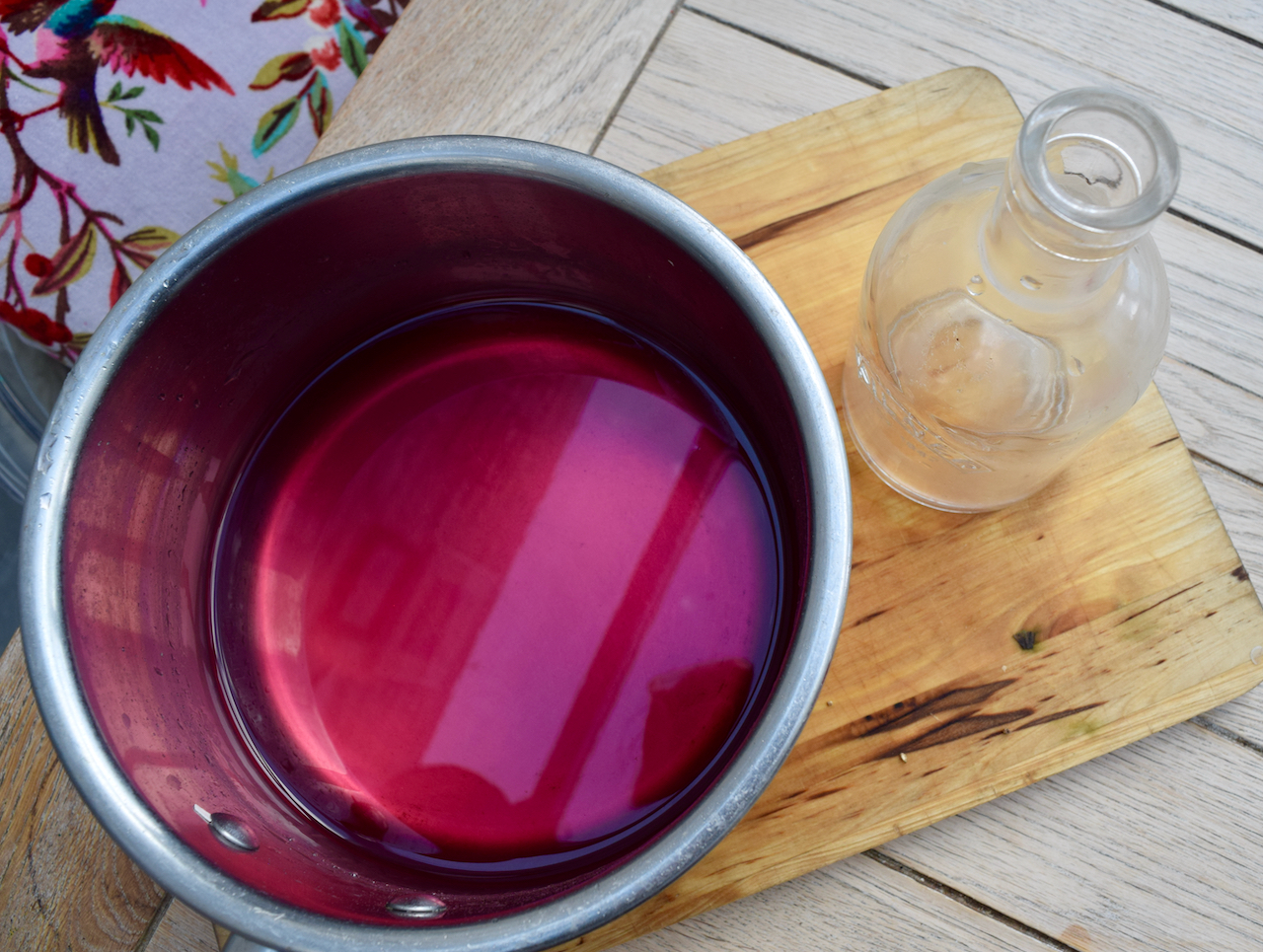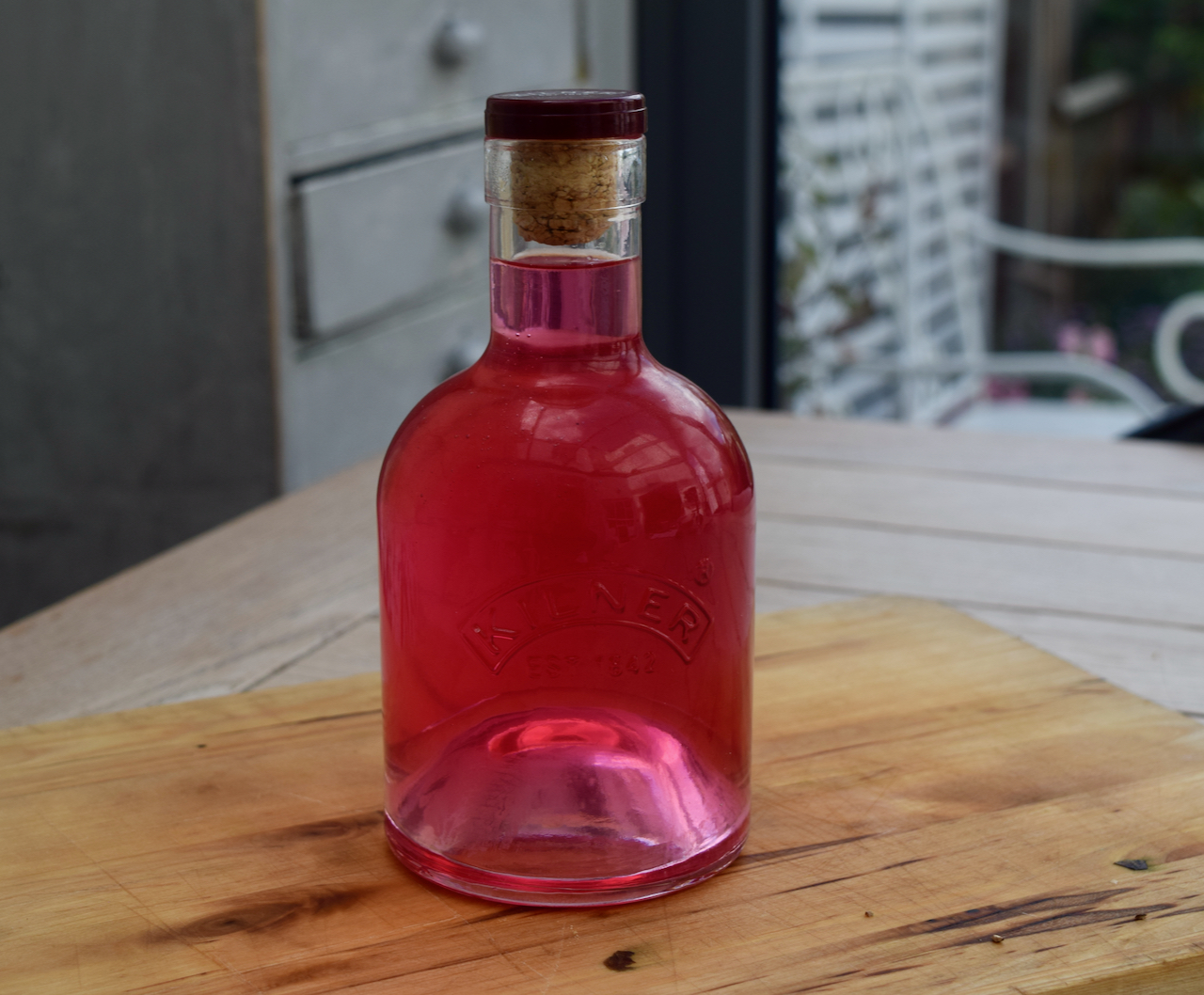 Now my favourite way to use this is in my delicious gin with rose and lemon. Take a glass with plenty of ice and measure in the gin.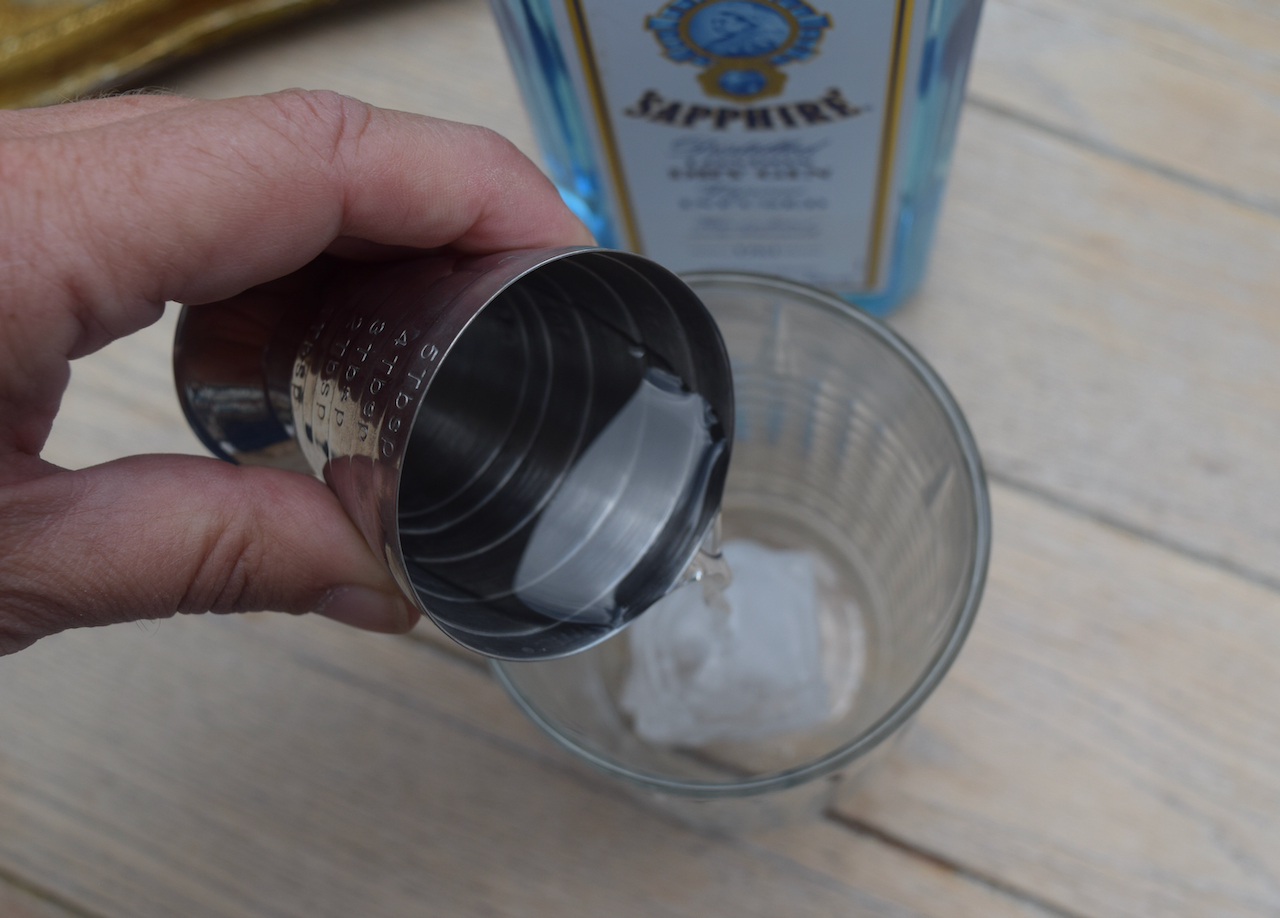 Add the homemade rose sryup and the fresh lemon juice.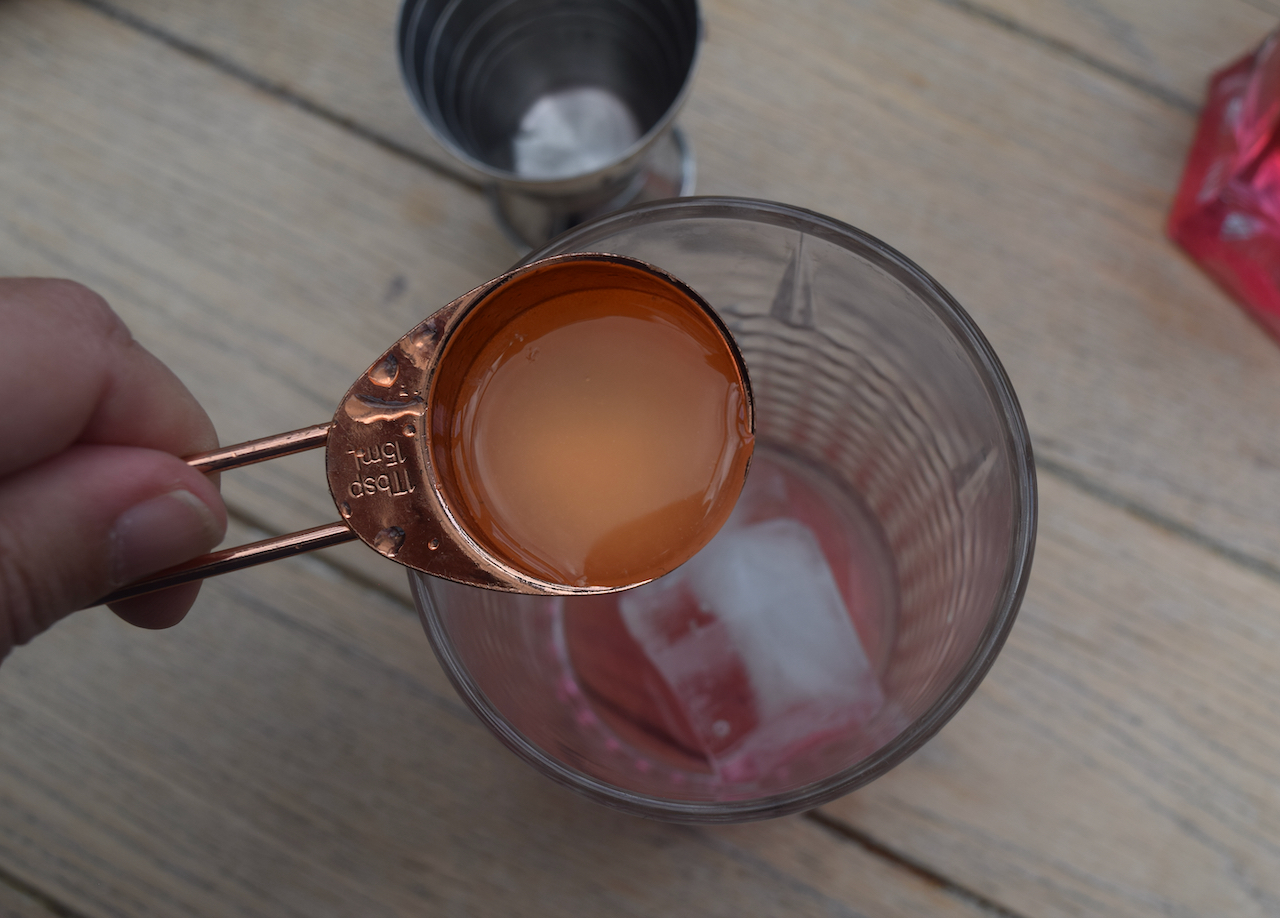 Give this a little stir, then top up, gently, with fizzy or soda water. Not too much, you don't want to dilute the wonderful flavours.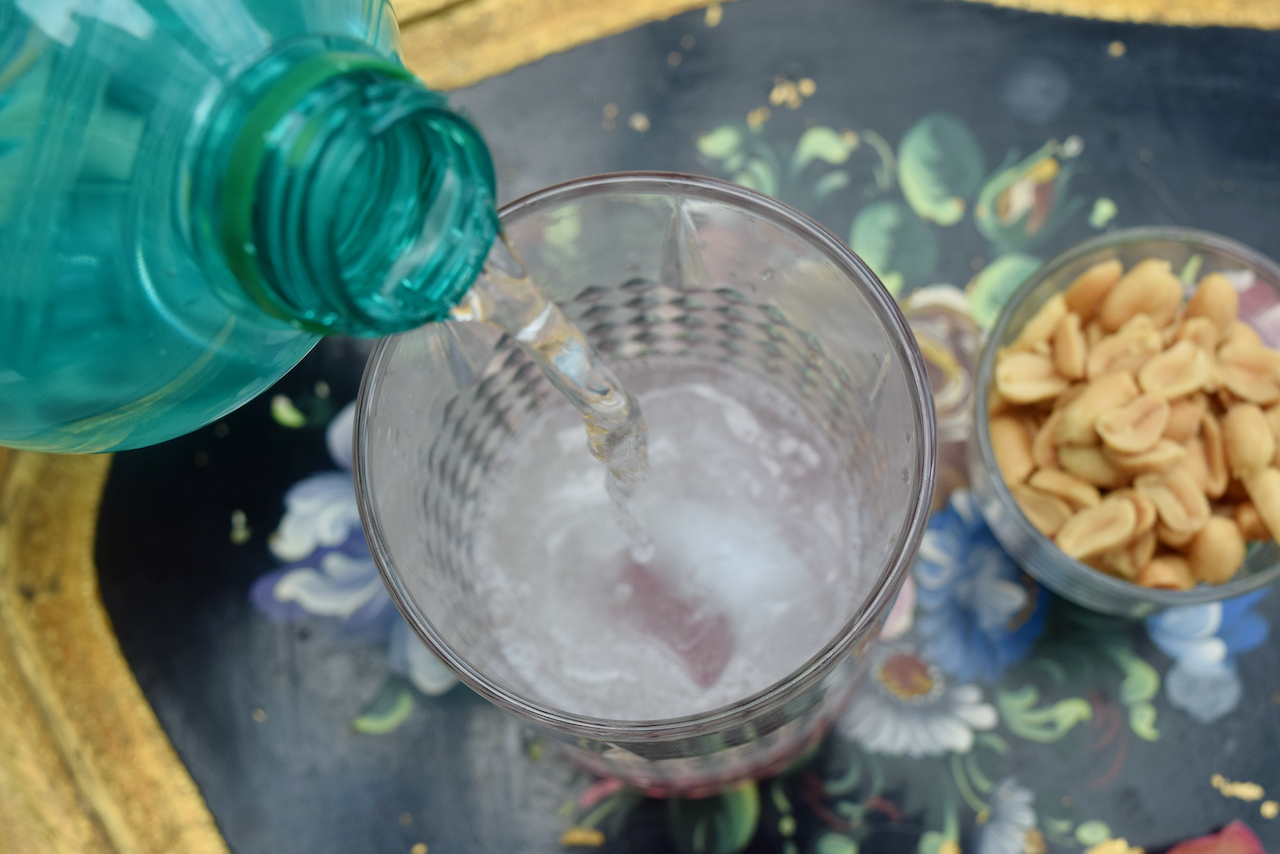 Pop on a rose petal or a slice of lemon and a straw, then this fresh and fragrant drink is all yours. Or not, if like Clyde, you suddenly realise you love gin when it comes with a whiff of rose.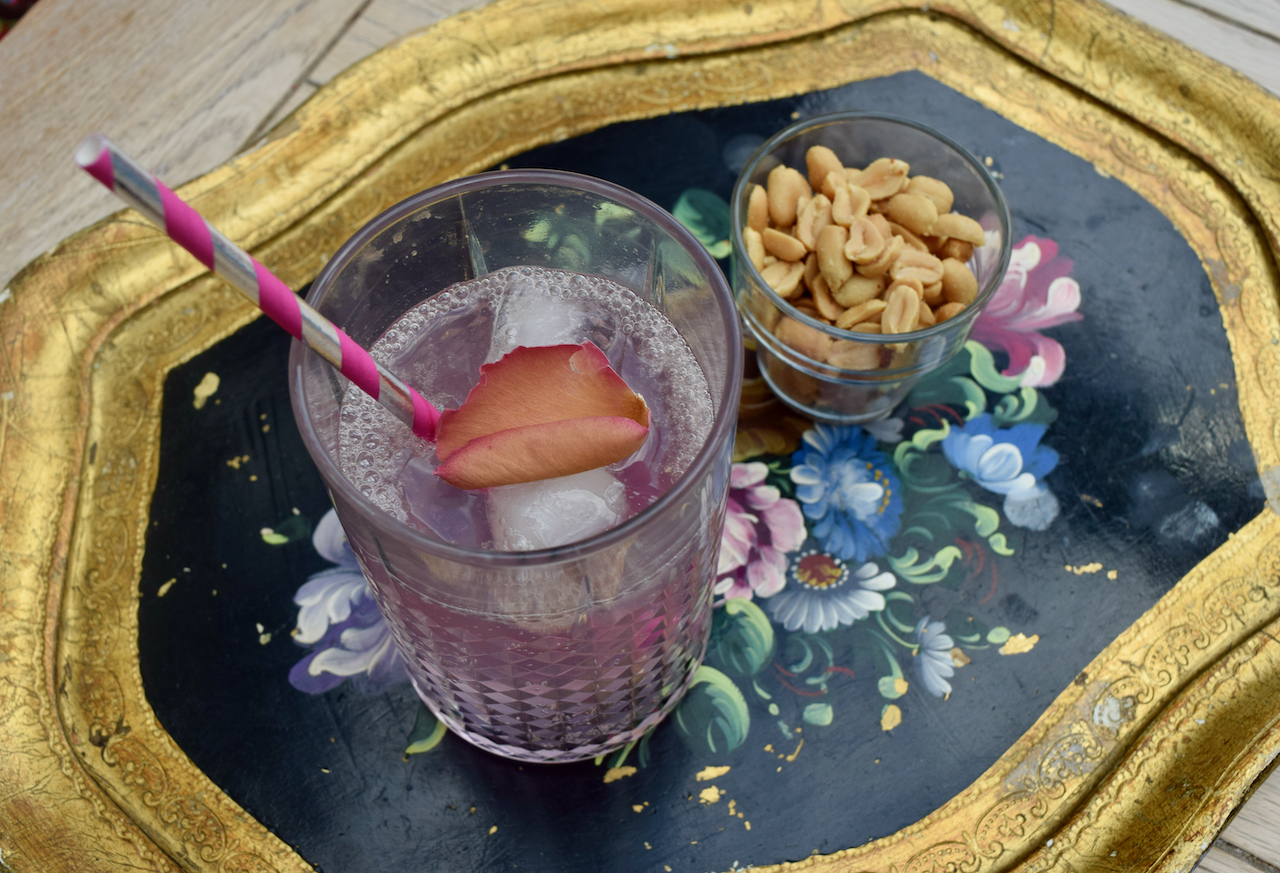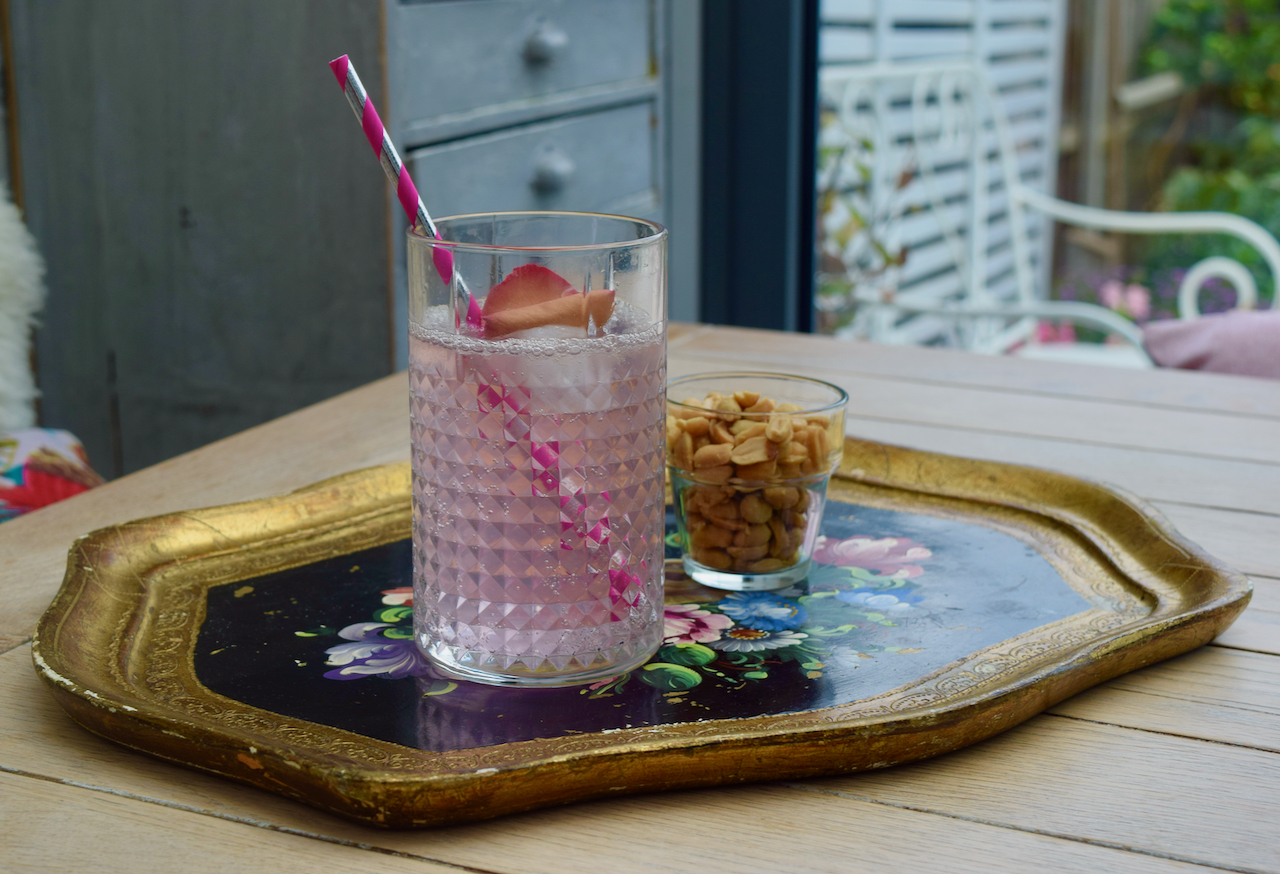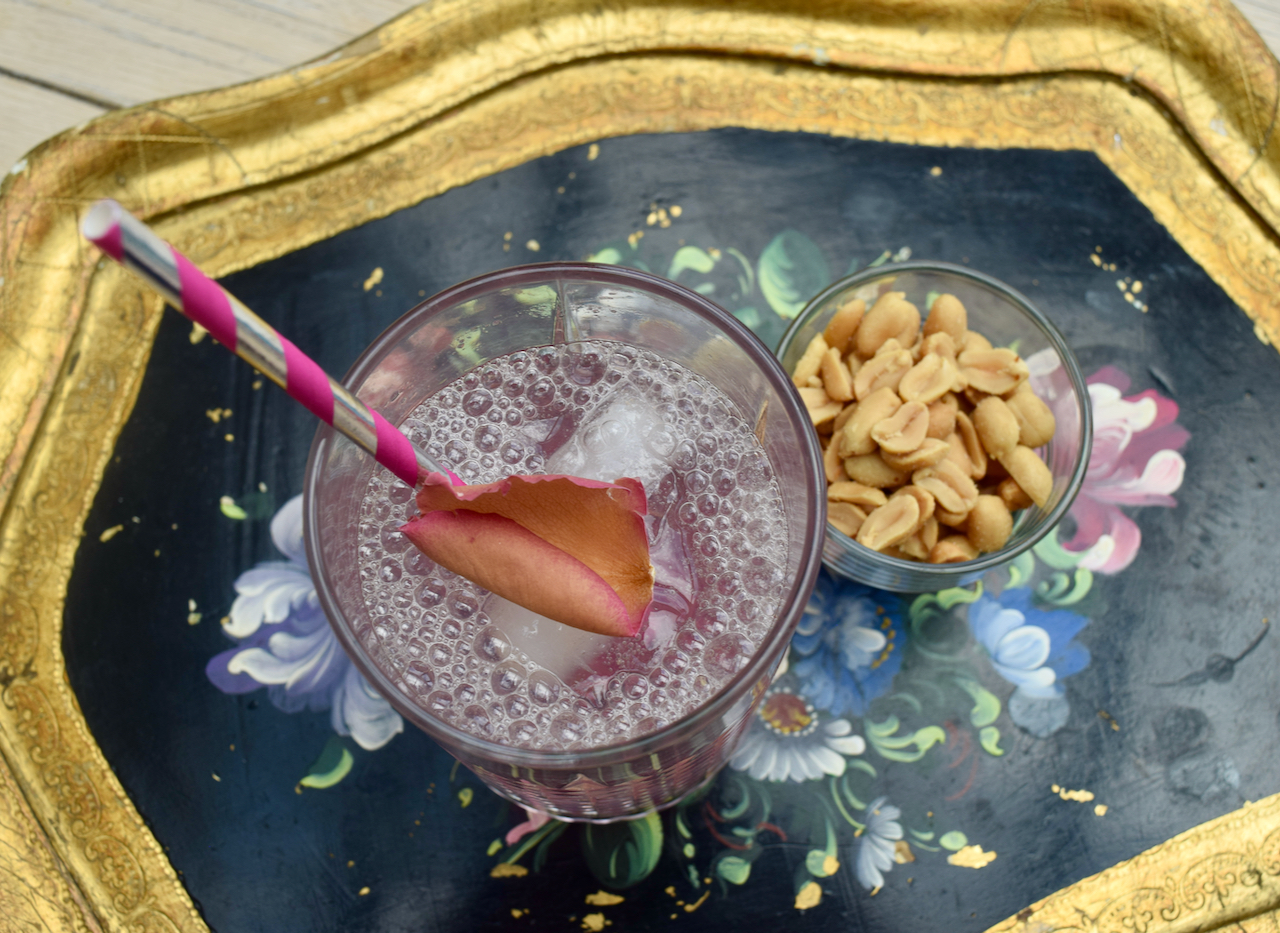 It's Friday, it's not even remotely sunny, so let's pretend it's nearly August with this elegant, fresh and pretty-in-pink cocktail.
Lucy x
Homemade Rose Syrup recipe
Makes around 800ml
You will just need a pan, a large bottle and a tumbler glass for this
Rose Syrup
400g caster sugar
400ml water
4-6 tablespoons rose water, more or less to taste
Optional drops of pink food colouring, to colour
Gin with rose and lemon
40ml gin
20ml fresh lemon juice
20ml rose syrup
Fizzy/soda water to top up
A rose petal or lemon slice, to garnish
For the rose syrup, bring the water, caster sugar, pink food colouring and rose water up to the simmer. Turn down the heat and simmer for 20 to 30 minutes until the syrup has thickened slightly. Taste and add a little more rose water, if needed.
Pour into a bottle then leave to cool before chilling in the fridge where it will keep for around a month.
For the gin with rose and lemon, take a tall glass and add plenty of ice. Pour in the gin, rose syrup and fresh lemon juice and stir. Top up with fizzy water to taste then garnish with a slice of lemon or a rose petal. Sip, then make another, you'll have plenty of rose syrup.