Tom Collins Recipe
I love my Dad, and I'm not just saying it because it's Father's Day this Sunday. We are a super close family and always have been, we speak most days, my sister lives just 2 roads away from us and our boys  are more like brothers than cousins. Dad came from a strong, old school East End family and in a way, we have recreated this, but in south west London instead. I have my Dad to thank for a lot of things; brace yourself for a list. a) My ability to chat and ramble comes from Dad, he can speak to anyone and everyone b) he was and still is, after a bottle of red wine, a party person, he loves a dance and we enjoy a good sing-a-long at all times and c) my love of Gin. Growing up we always had Gin to hand, and I learned to love it as we used to snaffle it from their drinks cabinet. So today, I am honouring my Dad, and all Dads, with a gin based Tom Collins, it's a beauty.
I was surprised, when I went back through the Lucy Loves drinks archives, to find I hadn't made a Tom Collins before. I have made so many cocktails whilst blogging, I do have to go back and check I am not duplicating, especially when they feature my beloved Gin, and with me having a bit of an old lady brain. A Tom Collins is a real vintage cocktail, originating from 1876, long before my Dad was born, and originally used Old Tom gin. I drafted in my favourite Aldi London Dry gin, it's delicious, a really good price and keeps on winning awards, and they don't even pay me to say so. Plenty of lemon juice, a touch of sugar and a top up of fizzy or soda water makes the Tom Collins an oldy, but a real goody.
A drink is always a good way to celebrate Father's Day so make it a refreshing Tom Collins. If the Father figure in your life prefers Tequila, there can also be a Juan Collins, so this really is the drink for everyone.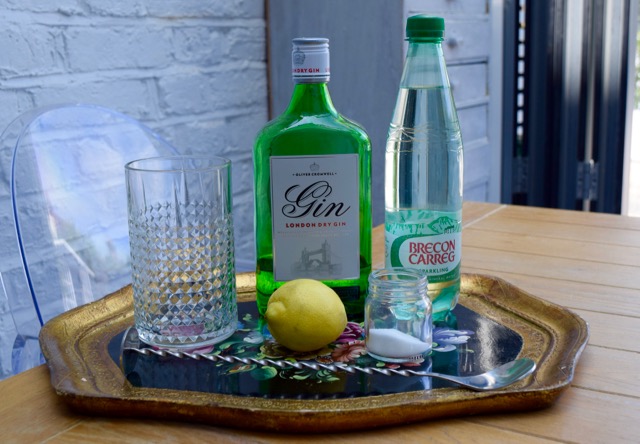 I was actually down to the last quarter bottle of gin here, but don't worry, this issue has since been resolved with a brand new litre bottle.
This is such a simple cocktail, I have to say, and I do say it a lot, this may be my new favourite drink. Make a start with a tall glass, without ice at this stage. Pour in your gin of choice then add the sugar.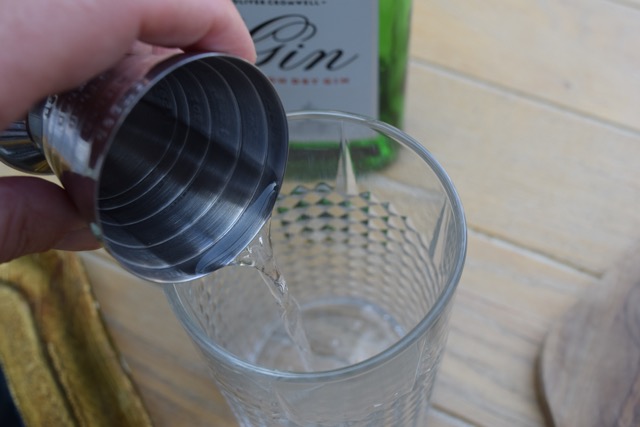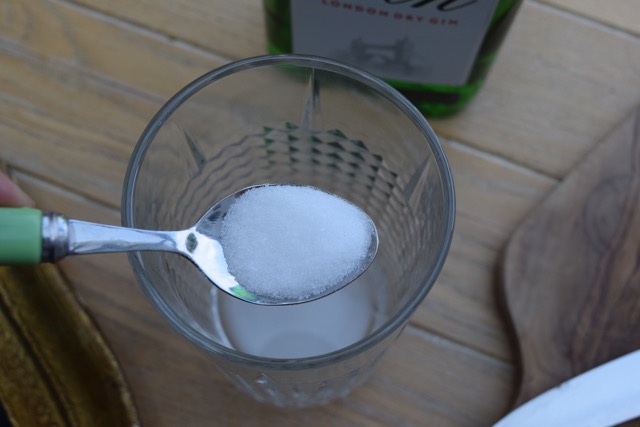 Squeeze in the generous juice of half a lemon and give the whole business a good stir until the sugar has dissolved.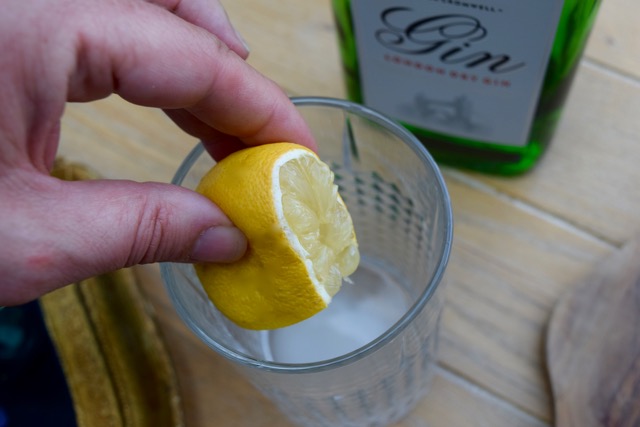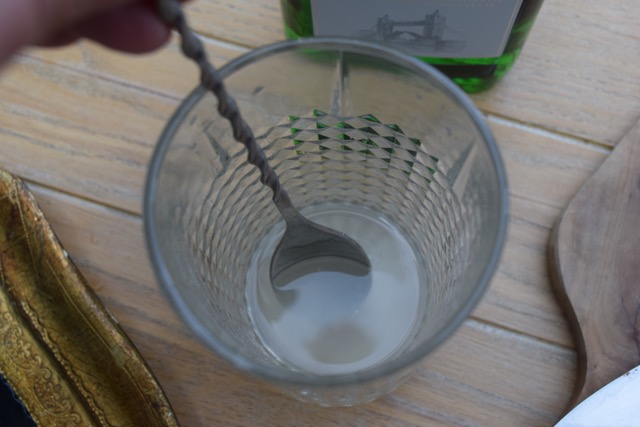 Now, add your ice, stir again, then top up with as little or as much soda or fizzy water as you like.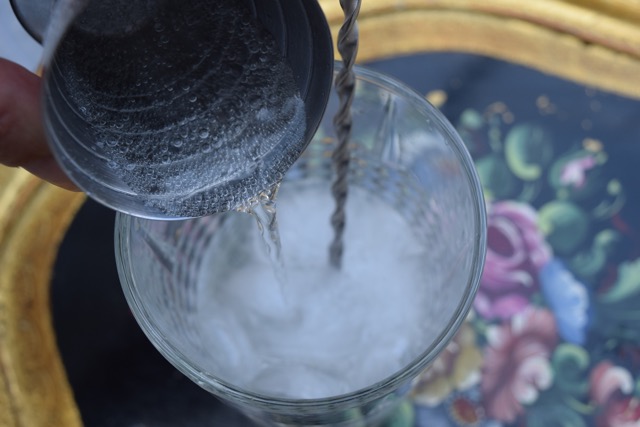 Give your Tom Collins a final stir then garnish with a slice of lemon, and a maraschino cherry if you are like me and love a cherry in most cocktails.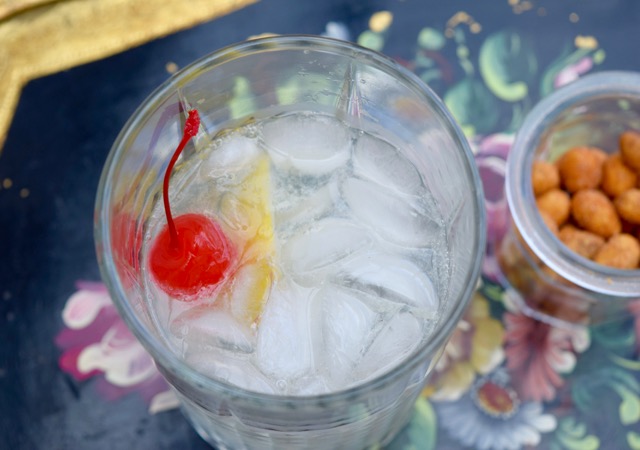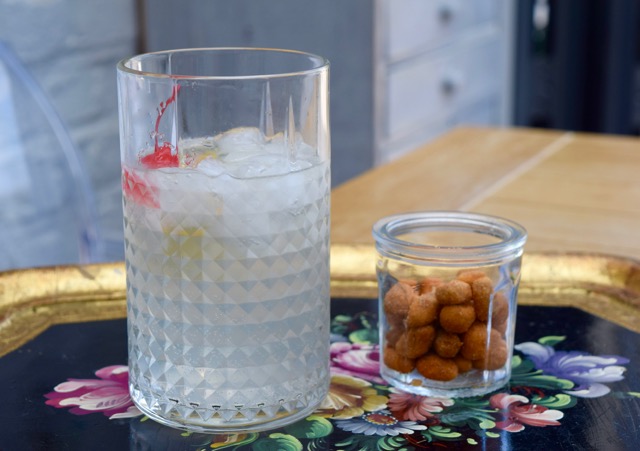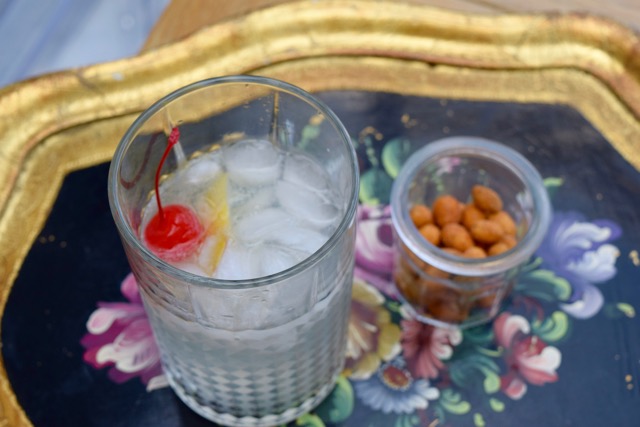 This is a fresh dream of a cocktail, given it's lack of modernity. I am not seeing my Dad this Father's Day, but I think I will Face Time him and we can drink a Tom Collins together.
Lots of love to you all this weekend, especially if you can't be with your Dads.
Lucy x
Tom Collins Recipe
Makes 1
You will need a long glass and a stirrer
60ml Gin
Juice half a lemon
2 scant teaspoons caster sugar
150ml soda water, more or less to your taste
Ice
Slice of lemon and a cherry to garnish
Take your tall glass and pour in the generous measure of gin. Stir in the lemon juice and caster sugar, ensuring the sugar has dissolved.
Add a good handful of ice then top up with fizzy or soda water and give the drink a final stir.
Garnish with a slice or wedge of lemon and a cherry if you like.
SaveSave
SaveSave
SaveSave
SaveSave
SaveSave