Drop Scone Recipe
This is a 3 in 1, 3 for the price of 2 and buy one get two free style recipe. The recipe is actually for Drop Scones aka Scotch Pancakes from this wonderfully old school book called Cakes, Biscuits and Breads.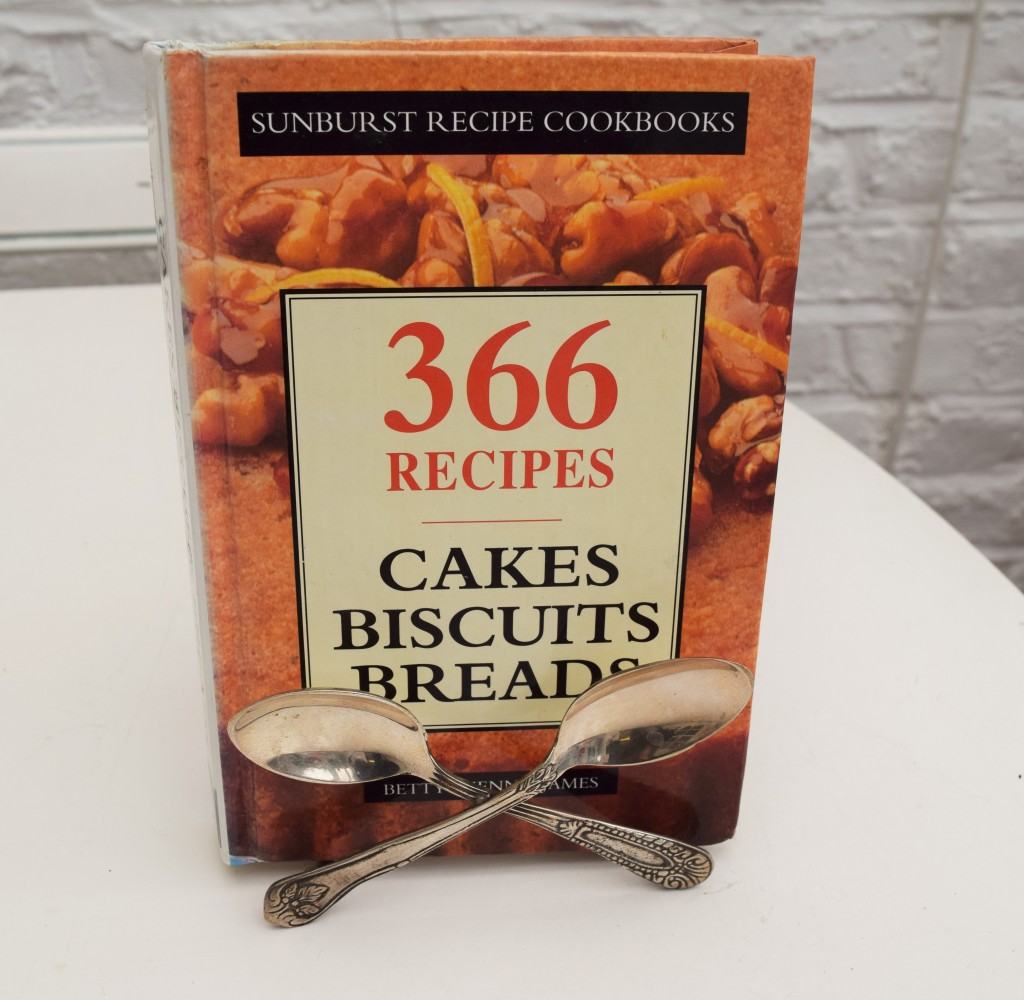 However, in our house these also double as American Pancakes for a weekend breakfast.
I have made loads of different American style pancakes and they are mostly a bit of a kerfuffle. Eggs that need separating, having to make a special trip out for buttermilk and needing to leave the batter to sit for ages before you can use it. These faux American pancakes are simple and so quick to make. And the recipe makes enough to keep you going from breakfast through to tea time. Slather them in butter and jam whilst still warm or pour on the golden or maple syrup lake, which ever takes your fancy. I use all the batter in one go and keep any leftover *there never are any * pancakes covered in the fridge. These can then have a quick burst in the microwave to warm through or pop them in a low oven, covered, and they are good for another quick treat.
So call them what you like, eat them whenever you like, just make them, they are so easy and tasty.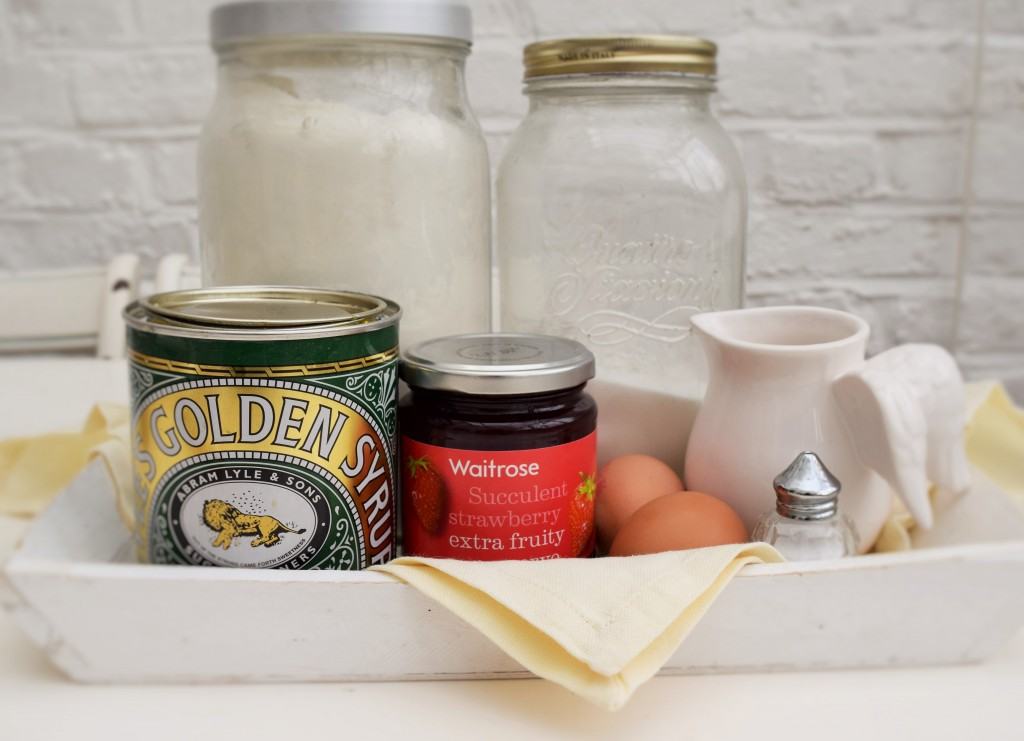 Here are the criminally simple ingredients, nestled alongside my two favourite toppings. I could drink Golden Syrup, it is such a childhood taste, so sweet and comforting.
Start by weighing out the flour in a large bowl. Stir in the sugar, not a vast amount which is handy as I am not supposed to be eating sugar this week, and then add a pinch of salt.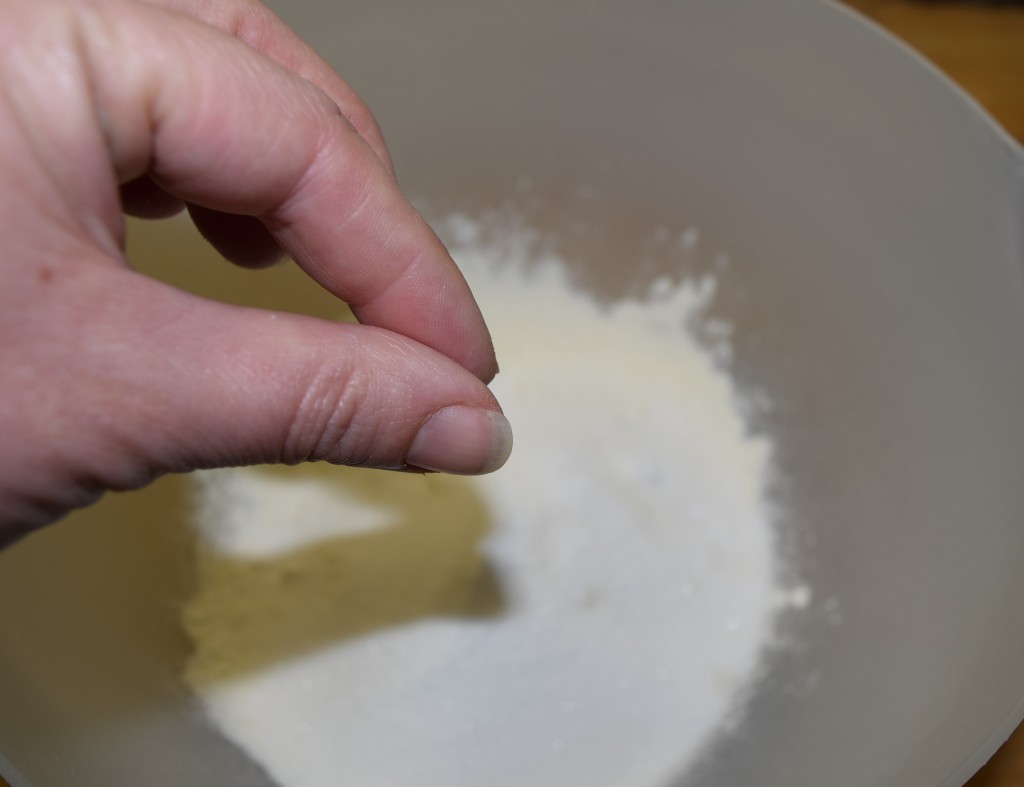 Gratuitous hand shot, unmanicured too, honestly.
Add the two eggs and whisk into the flour mixture, it will just be a bit of a lumpy mess at this point.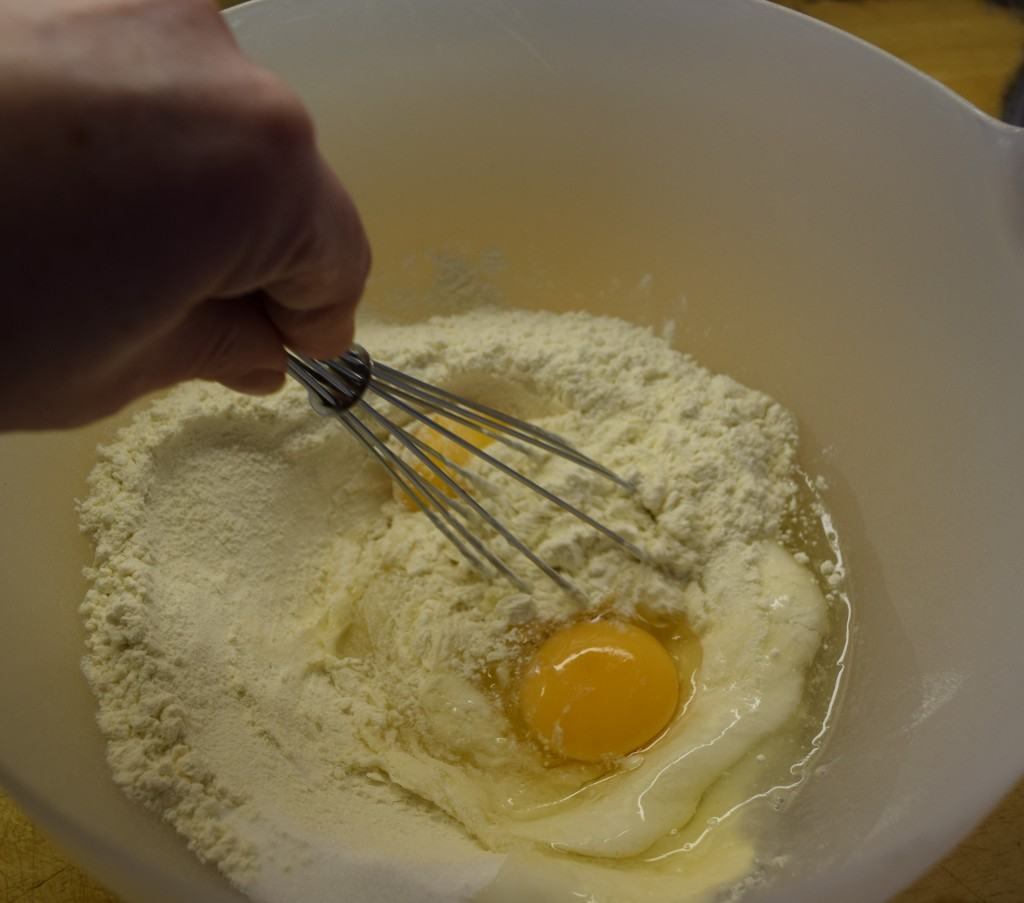 Measure out the milk and start to, very gradually, whisk it into the lumpy batter.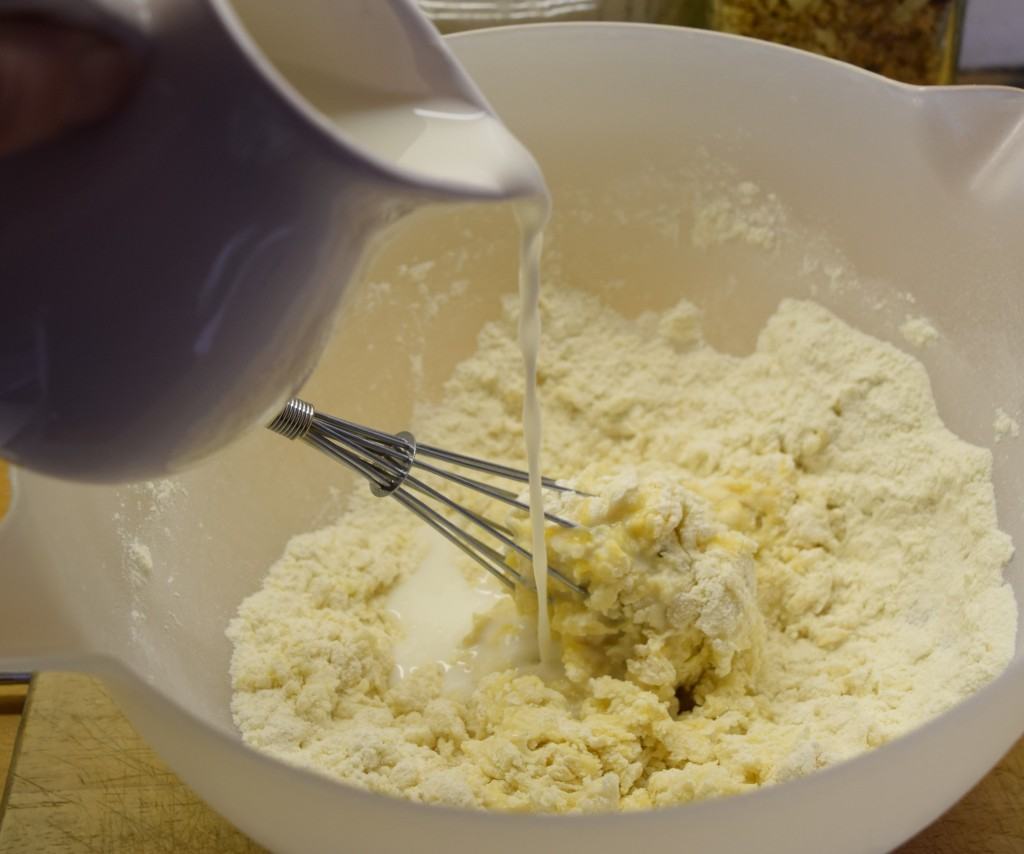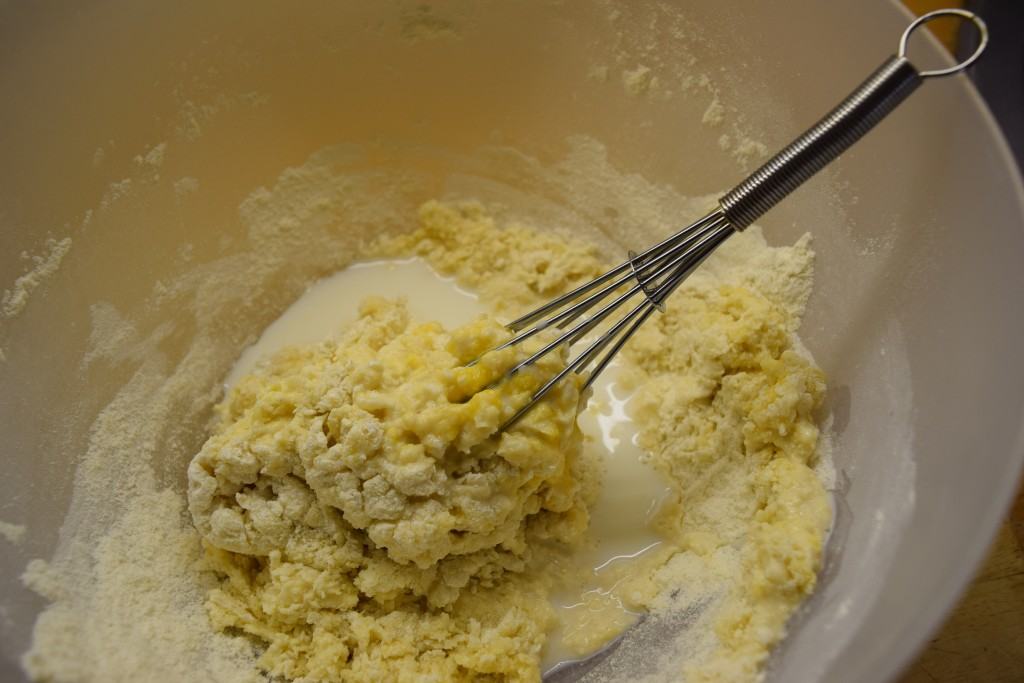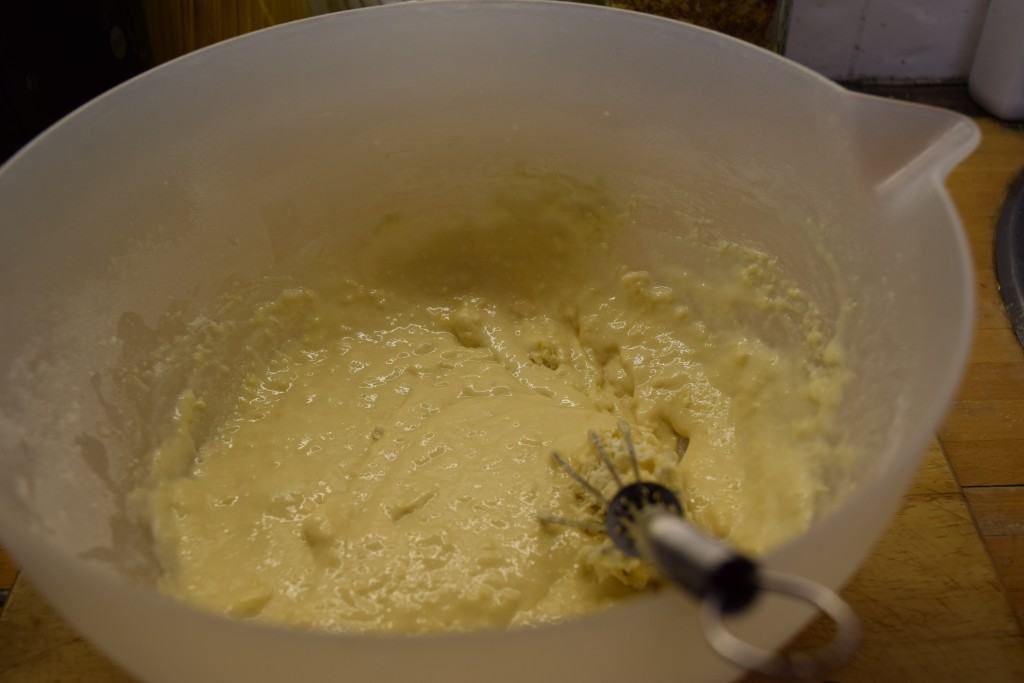 Keep adding until you have a batter the consistency of double cream. Don't worry if there some tiny lumps at this stage, that's fine.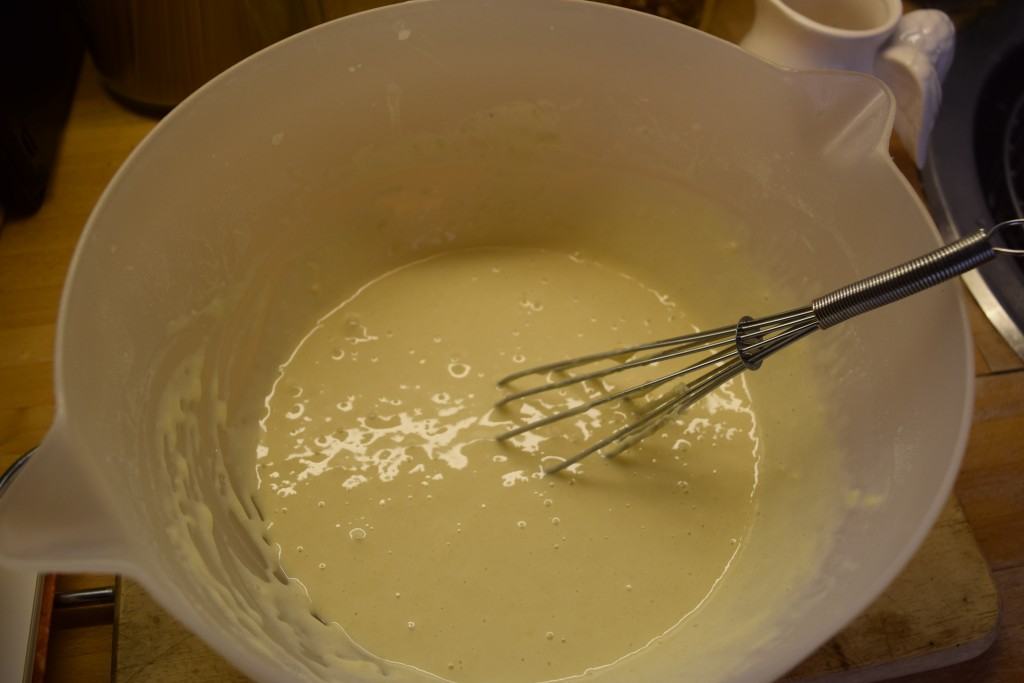 Take your frying pan and add about a teaspoon of oil and a tiny knob of butter and swirl around over a medium heat. When the butter is bubbling add tablespoon sized portions of the creamy batter to the pan.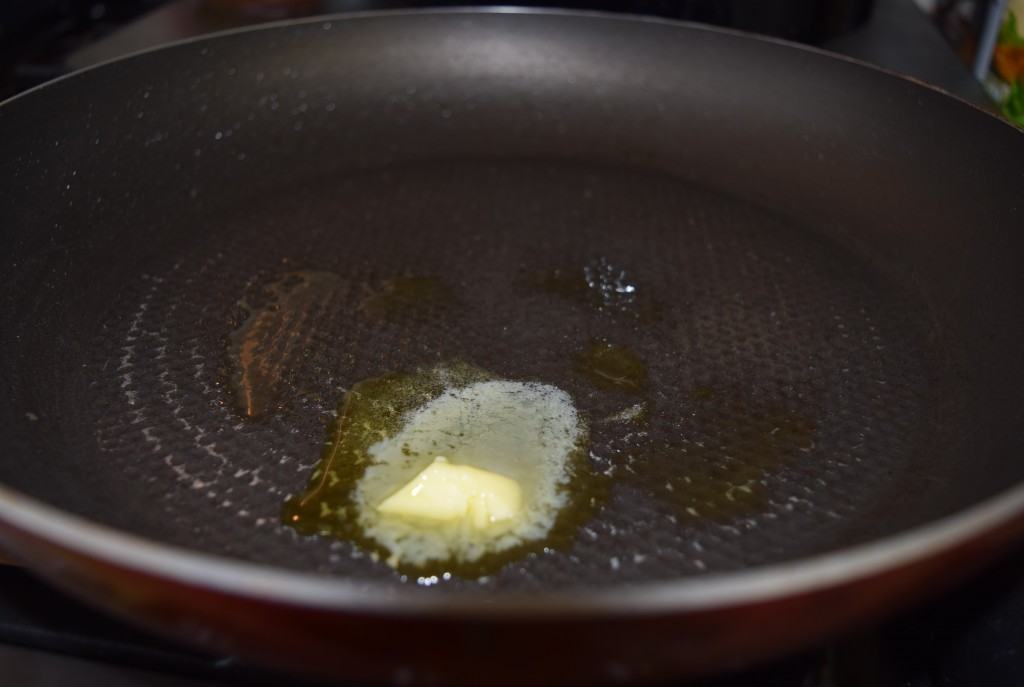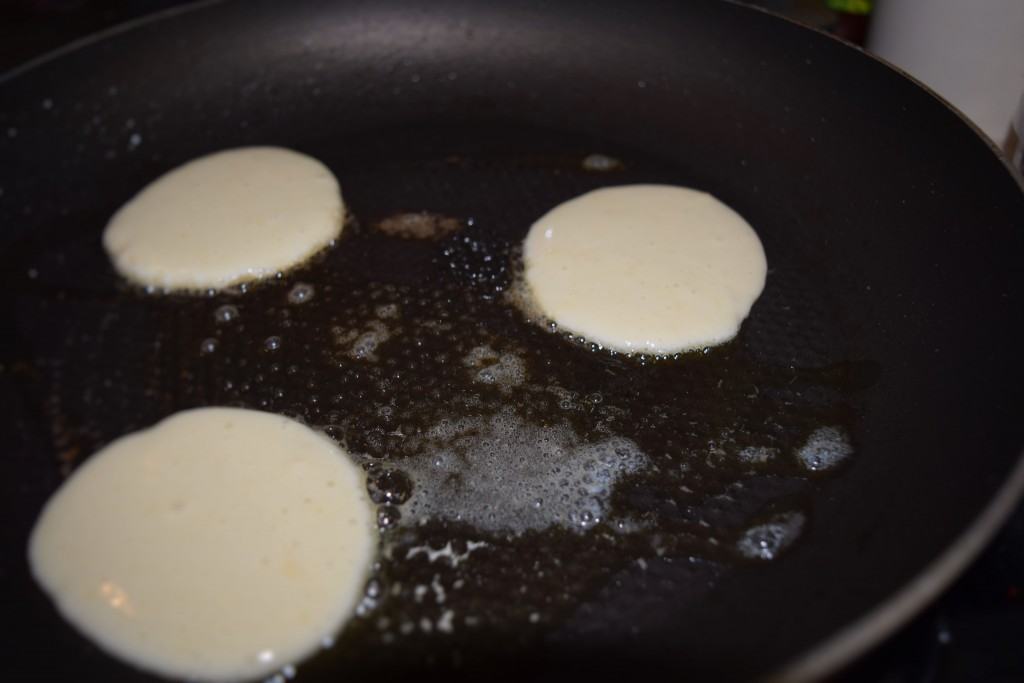 Leave alone until the tops are starting to show bubbles then turn over until the bottoms are golden.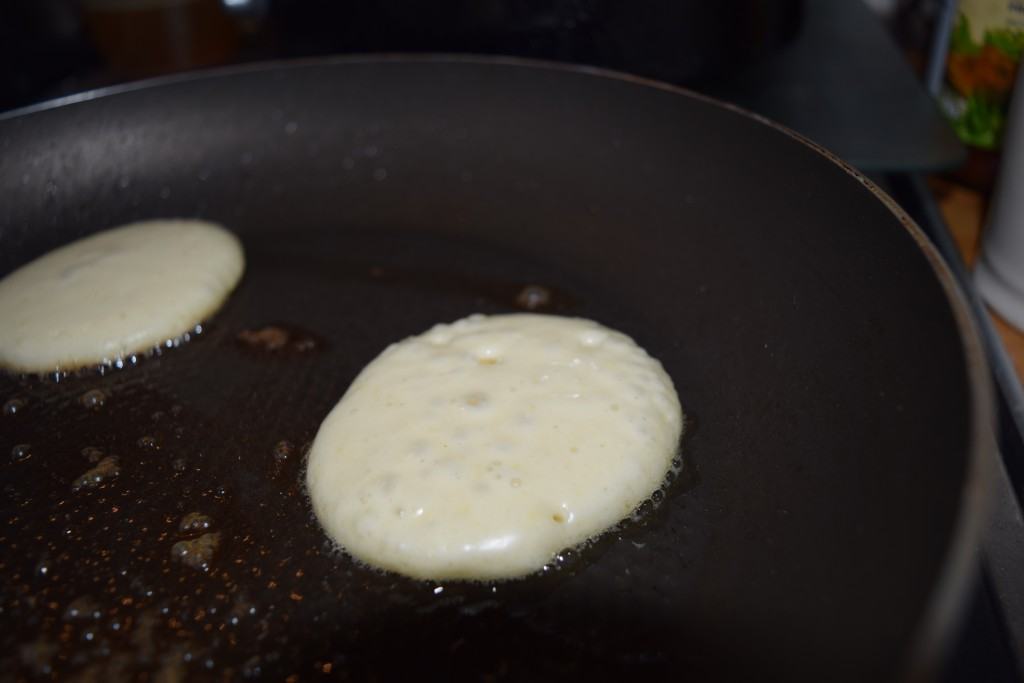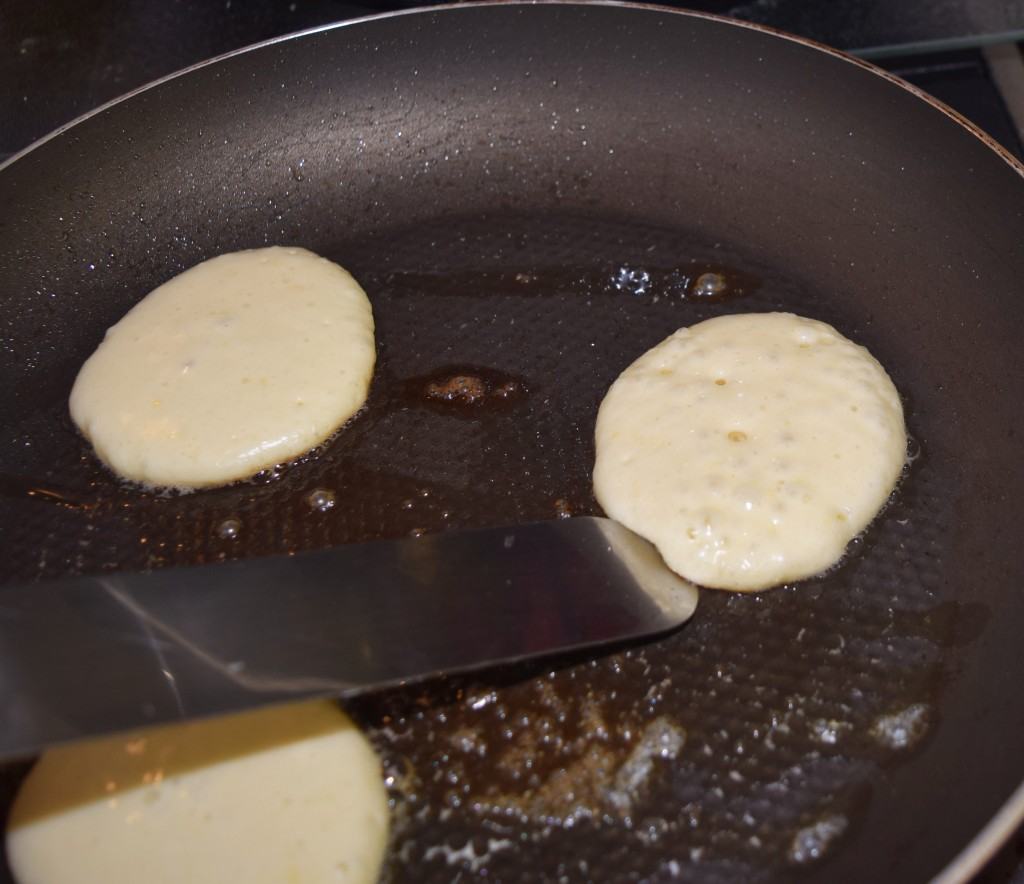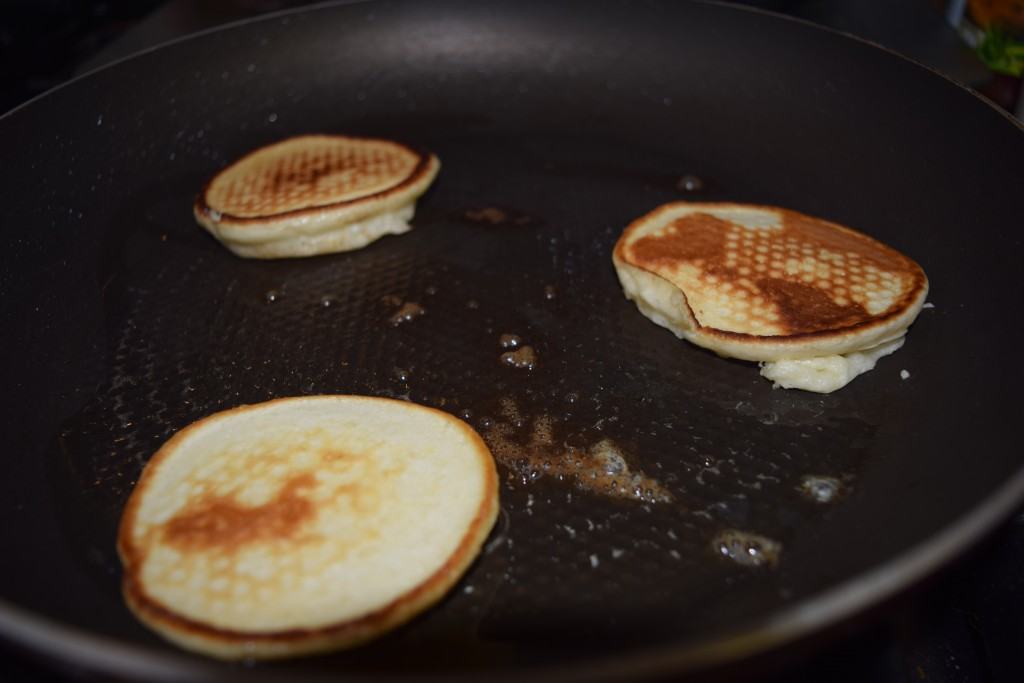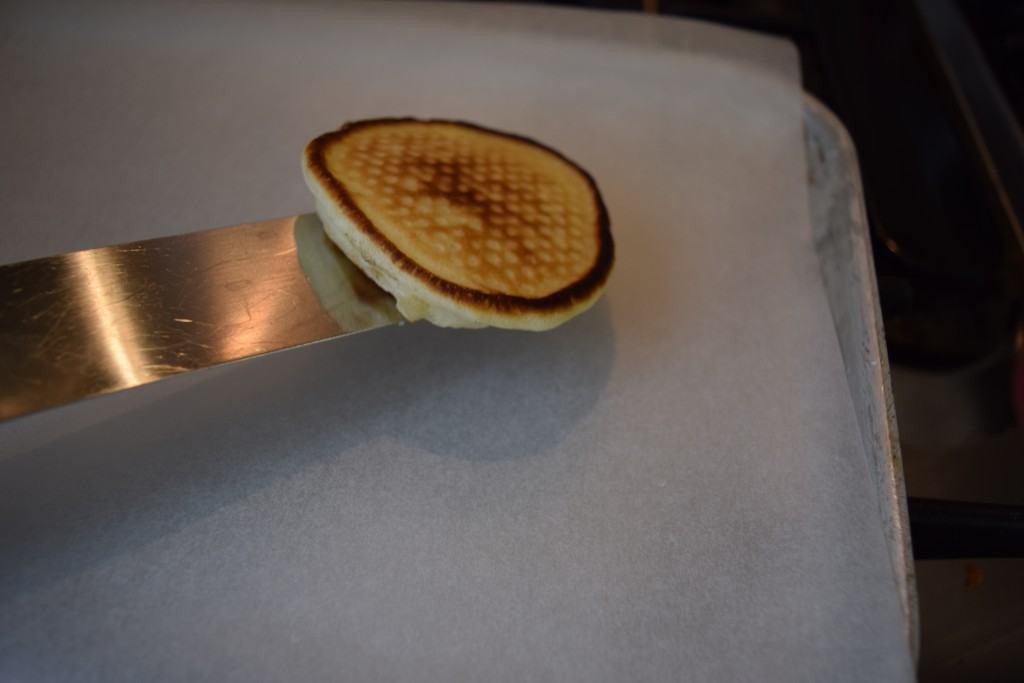 Pop the made drop scones on a pan, covered, in a low oven to keep warm. Add a little more oil and butter to the pan and keep going until you have finished all the batter.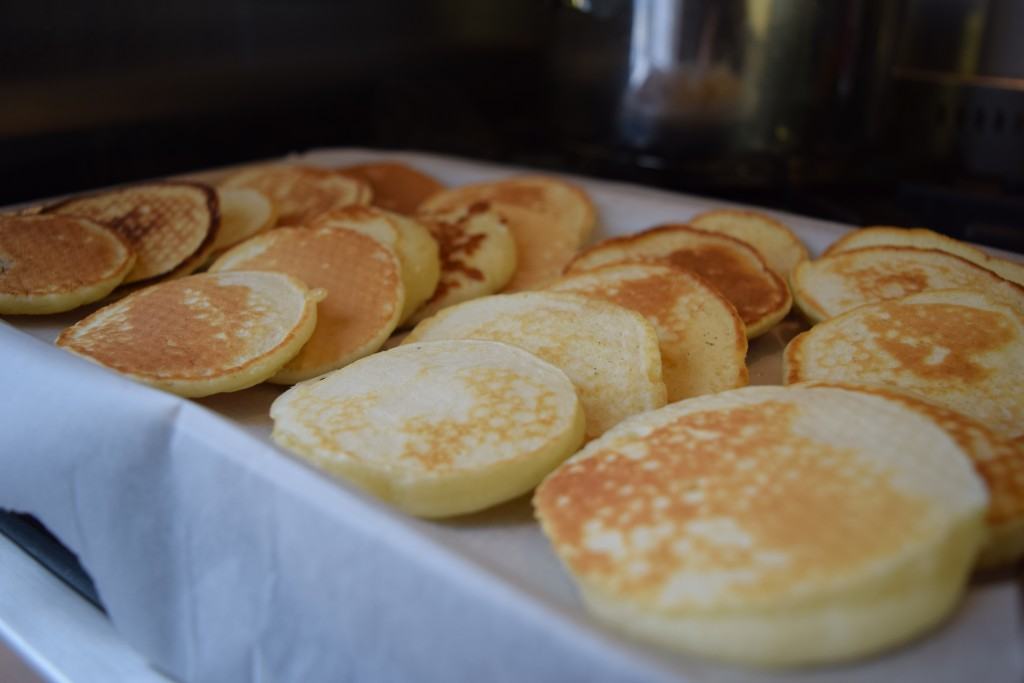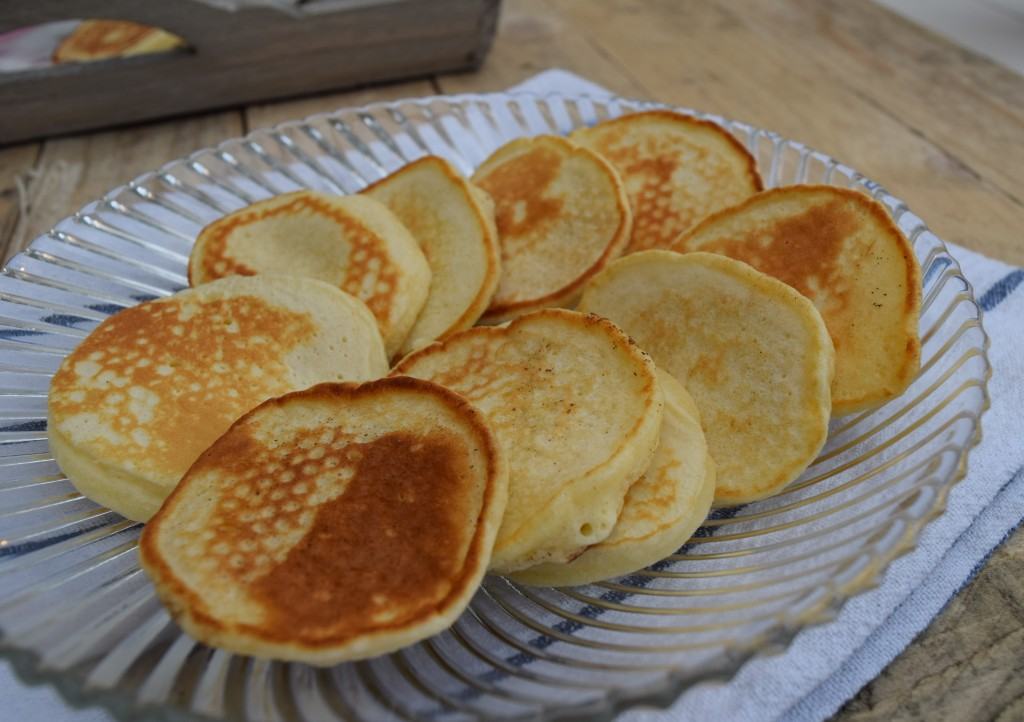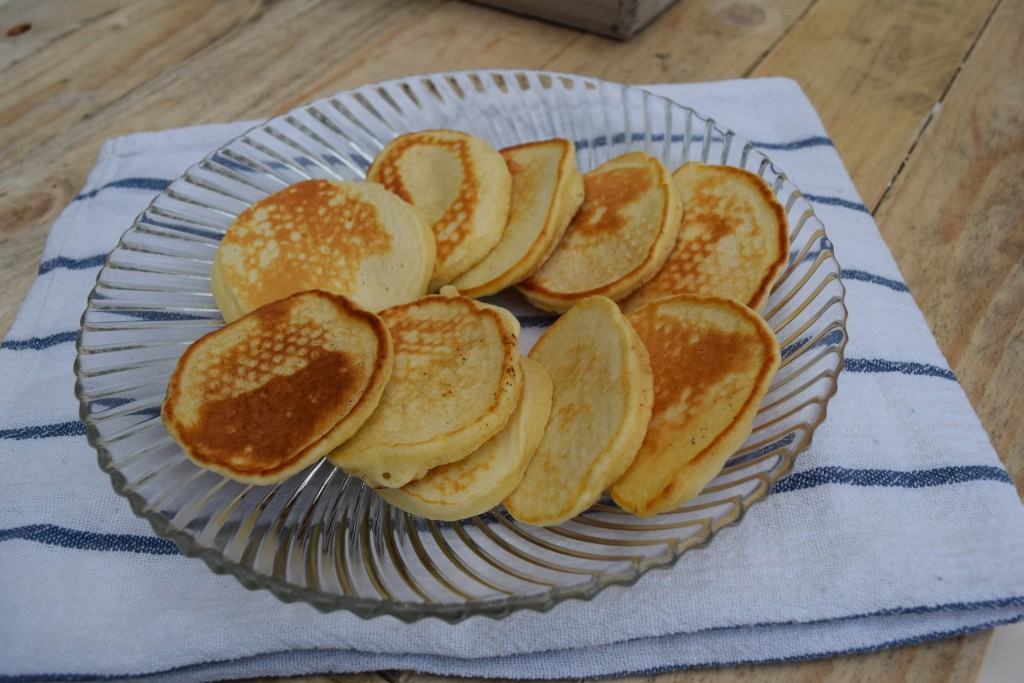 Then it's up to you. If it's breakfast time, serve these little round beauties with syrup, chocolate spread or the toppings of your choice. Or if it's a cold afternoon and you're eating these in front of the fire go with soft butter, jam or lemon curd.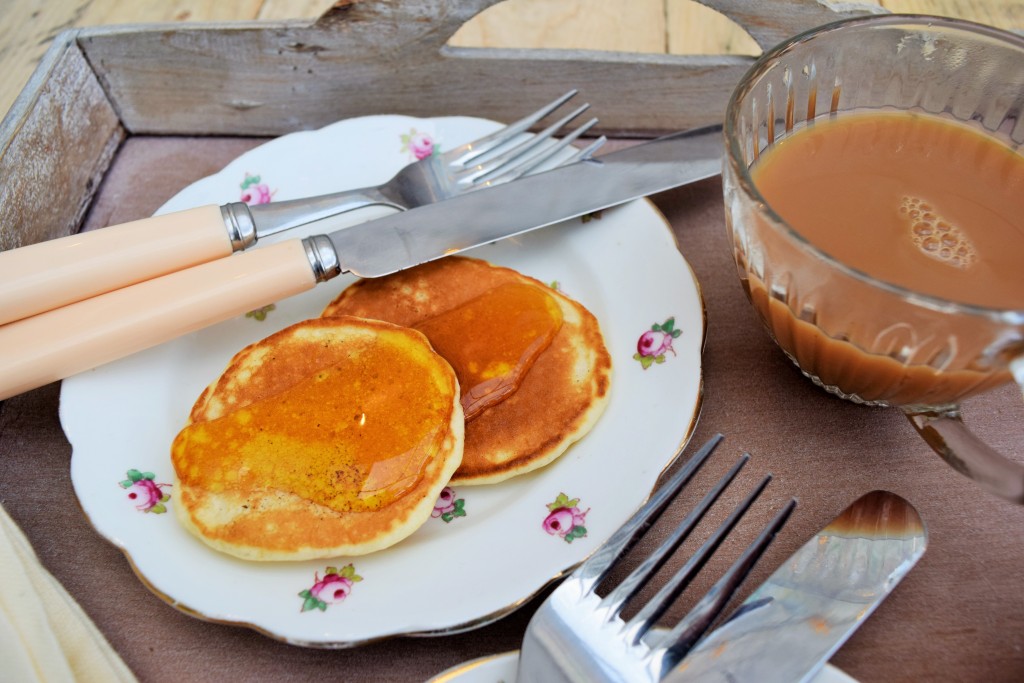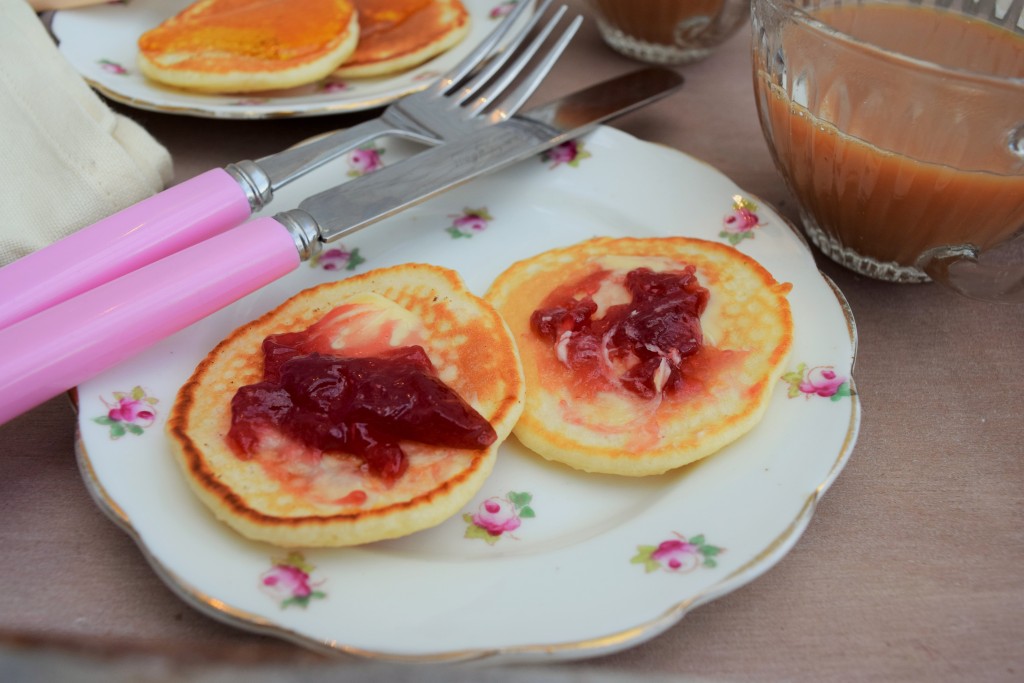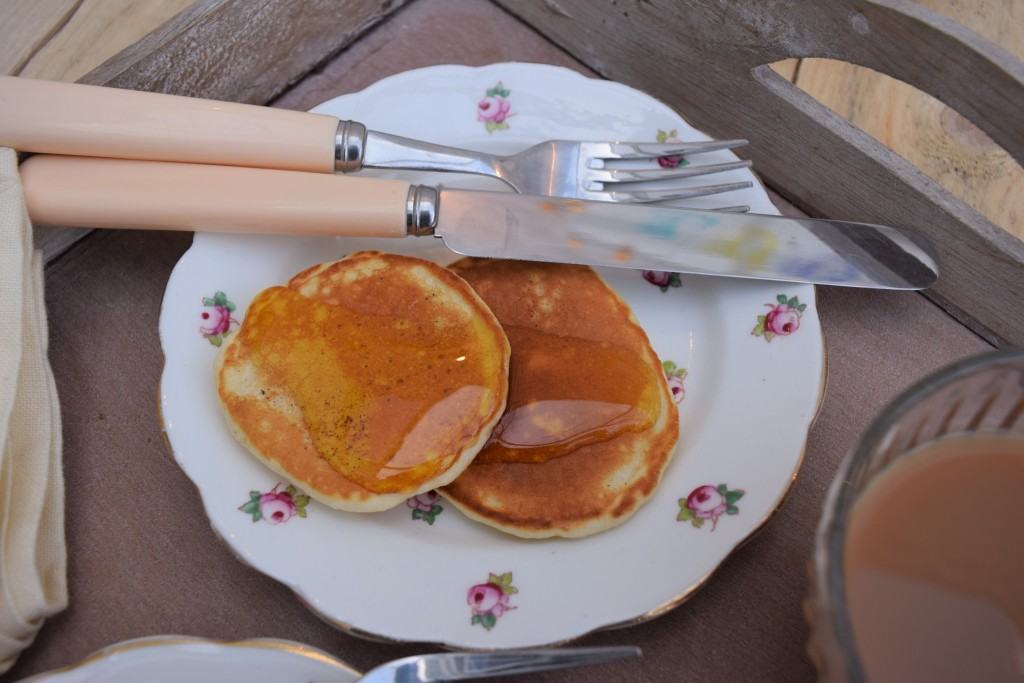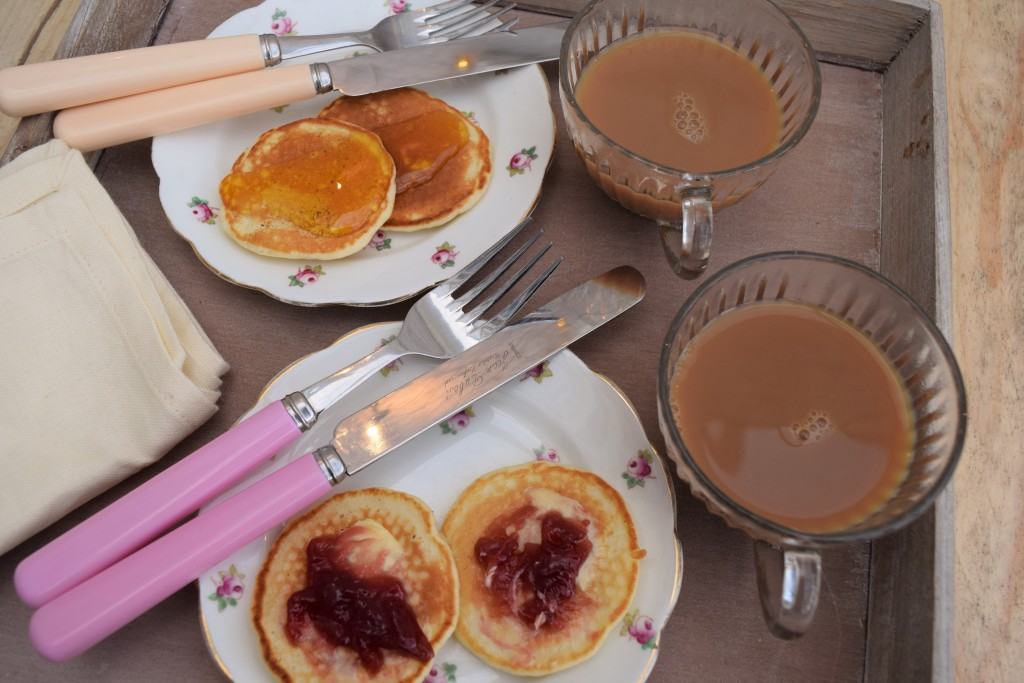 Either way, these are a fantastic treat to have up your sleeve. You can now be ready to impress your family at breakfast with homemade pancakes or to whip up a batch of these for afternoon tea for anyone who comes into their path. What a complete bargain of a recipe.
Lucy x
Drop Scones Recipe
Makes between 25 and 35 scones, dependent on the size
You will need a medium sized frying pan
225g self raising flour
pinch of salt
50g caster sugar
2 eggs
250 to 300ml milk
Sunflower oil and butter for frying
Toppings of your choice to include jam, golden or maple syrup, jam, lemon curd, Nutella, the list is endless.
Set your oven to low to keep your cooked pancakes warm
Measure the flour, sugar and salt into a large bowl. Whisk the two eggs into the flour. This will create a lumpy sort of paste. Slowly whisk in the milk until you have a thickish batter, this will be the consistency of double cream and don't worry if there are tiny lumps in it.
Heat the frying pan over a medium heat with a splash of oil and a tiny knob of butter. Add tablespoons of batter to the pan and cook until tiny bubbles appear on the surface. Turn them over and cook until golden on the other side. Place the cooked pancakes on a lined baking sheet and keep covered in a low oven until you are ready to serve. Add more butter and oil to the pan and continue making pancakes until all the batter is used.
Serve either slathered in syrups for breakfasts or warm and buttered with jam or lemon curd at teatime.