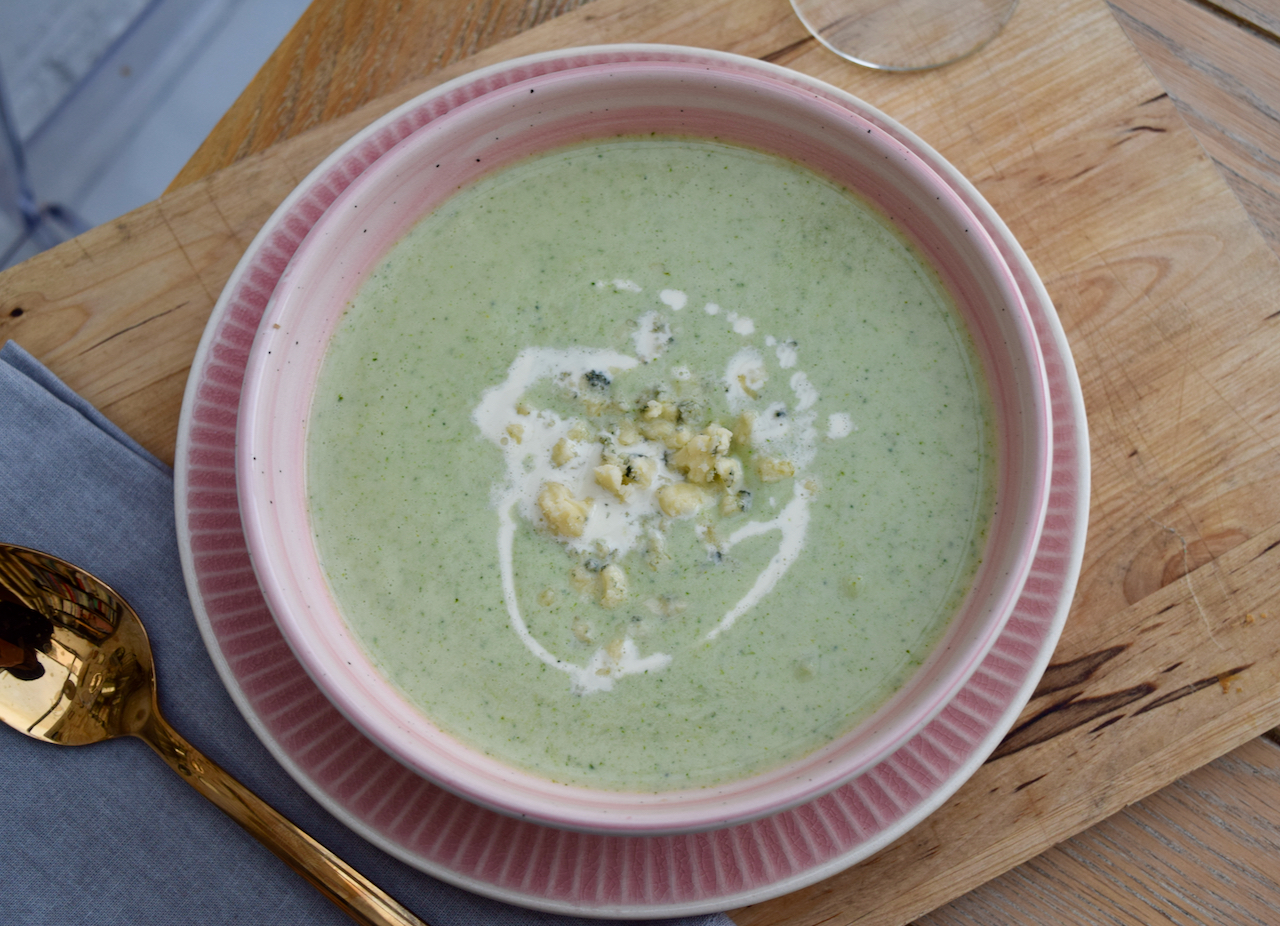 Stilton and Broccoli Soup recipe
Well we made it to the 29th December. Is it even the 29th December? I don't know what day of the week it is let alone the date. Should the bins go out? Are the shops open? Do we have any turkey left? What's for dinner? I am lost in a haze of cheese based meals and a permanent Prosecco hangover. However, I have a commitment to you, and to my leftovers so, wearing pyjamas and with 3 day old hair, I give you my post Christmas Stilton and Broccoli Soup.
This recipe was a special request from Ben, who has a love of slightly 70's food, of which I include Stilton and Broccoli Soup. Thank God this is a simple recipe, because enthusiasm and inclination are low. I've spent the last 3 days eating Celebrations and we've just opened yet another bottle of Prosecco. All that's required of this is a bit of minor chopping, stirring and pouring then a final blitz with some sort of hand blender. The result, however, is complex. It's smooth, creamy but not too rich, cheesy, but not in a curdly way. And for goodness sake, it contains 2 heads of broccoli, and this is more green veg than I've eaten in a week, so that can only be a good thing. It's with huge thanks to the Guardian for their guidance with this.
If you, like me, don't care if you never cook again, then this is recipe for you. It's simple, delicious and doesn't contain any turkey or chocolate. Win, win, win.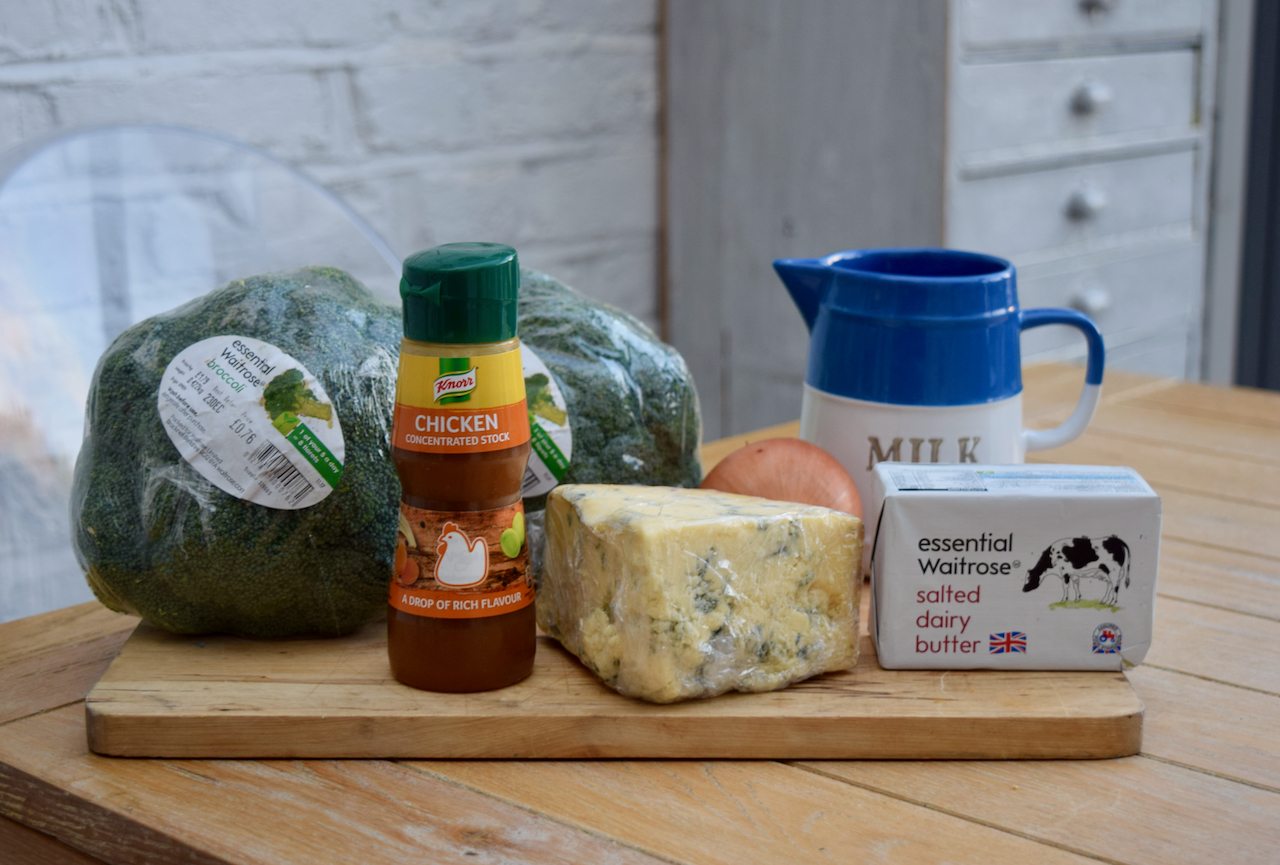 This recipe is leftover heaven. I had a fridge full of broccoli and my Brother in Law bought enough Stilton for about 30 people, so we inherited quite the slab. At this time of the year I'm just happy to get things out of my fridge and into stomachs.
Right, make a start by vaguely finely chopping your onion or shallots and adding it to a large lidded pan on a low heat with the butter. Cook them until they're softening and translucent.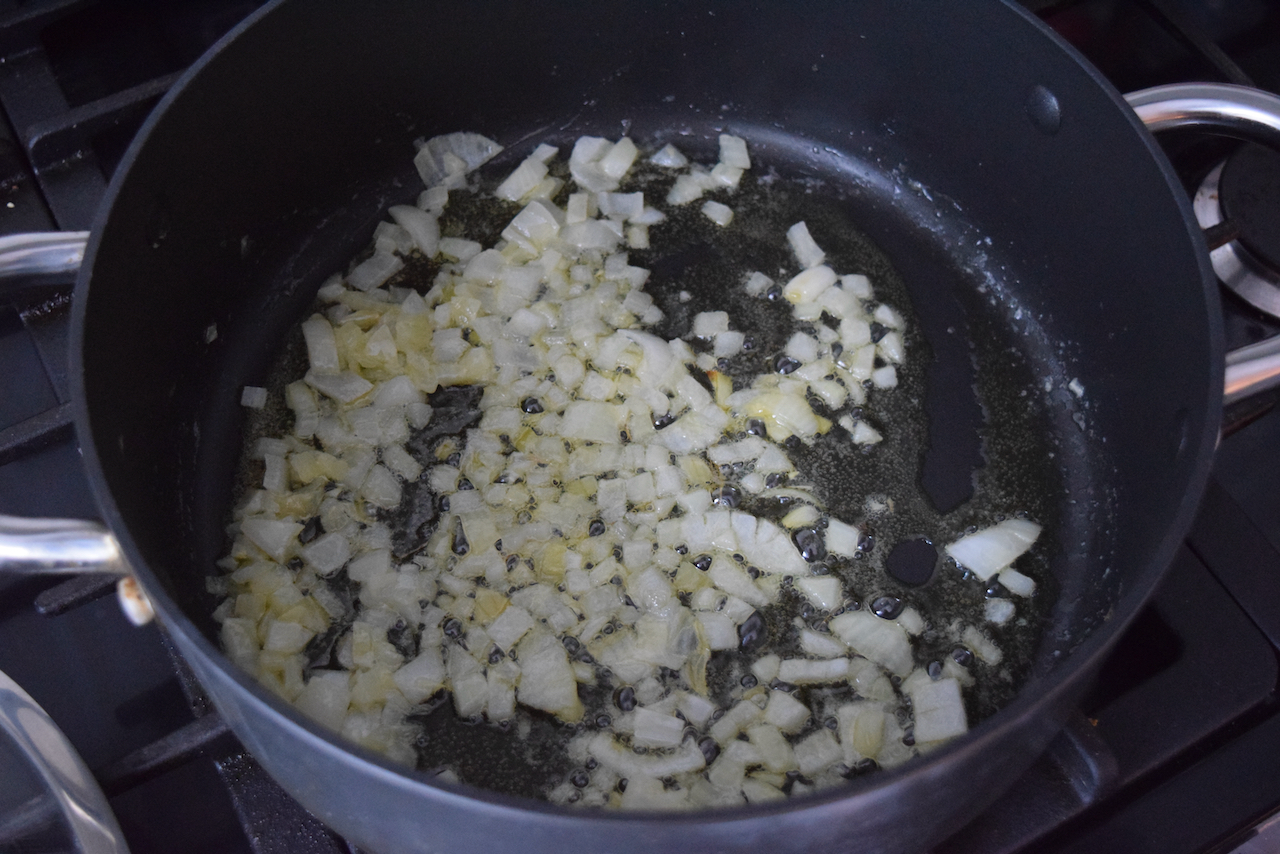 While this is going on, separate the broccoli stalks from the florets. Roughly chop the stalks and pop the florets to one side.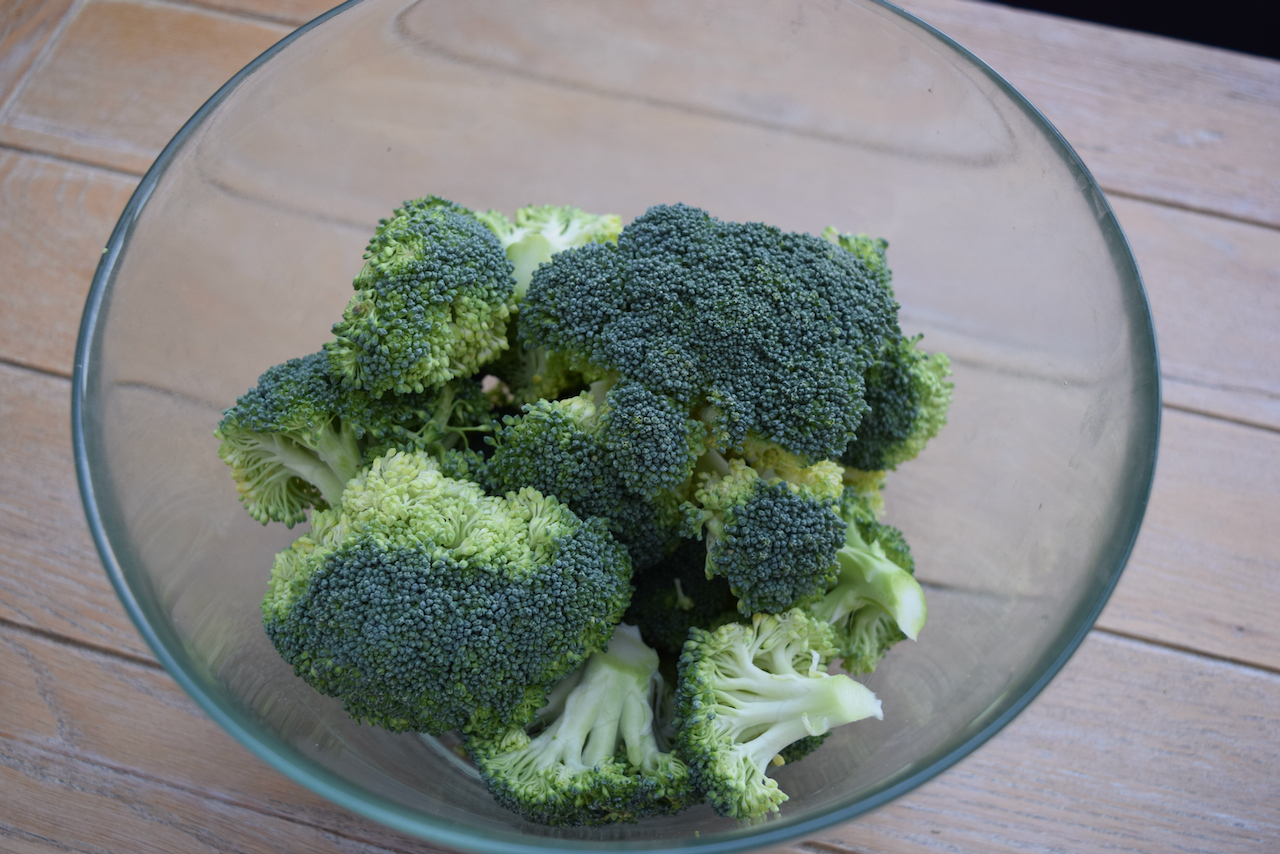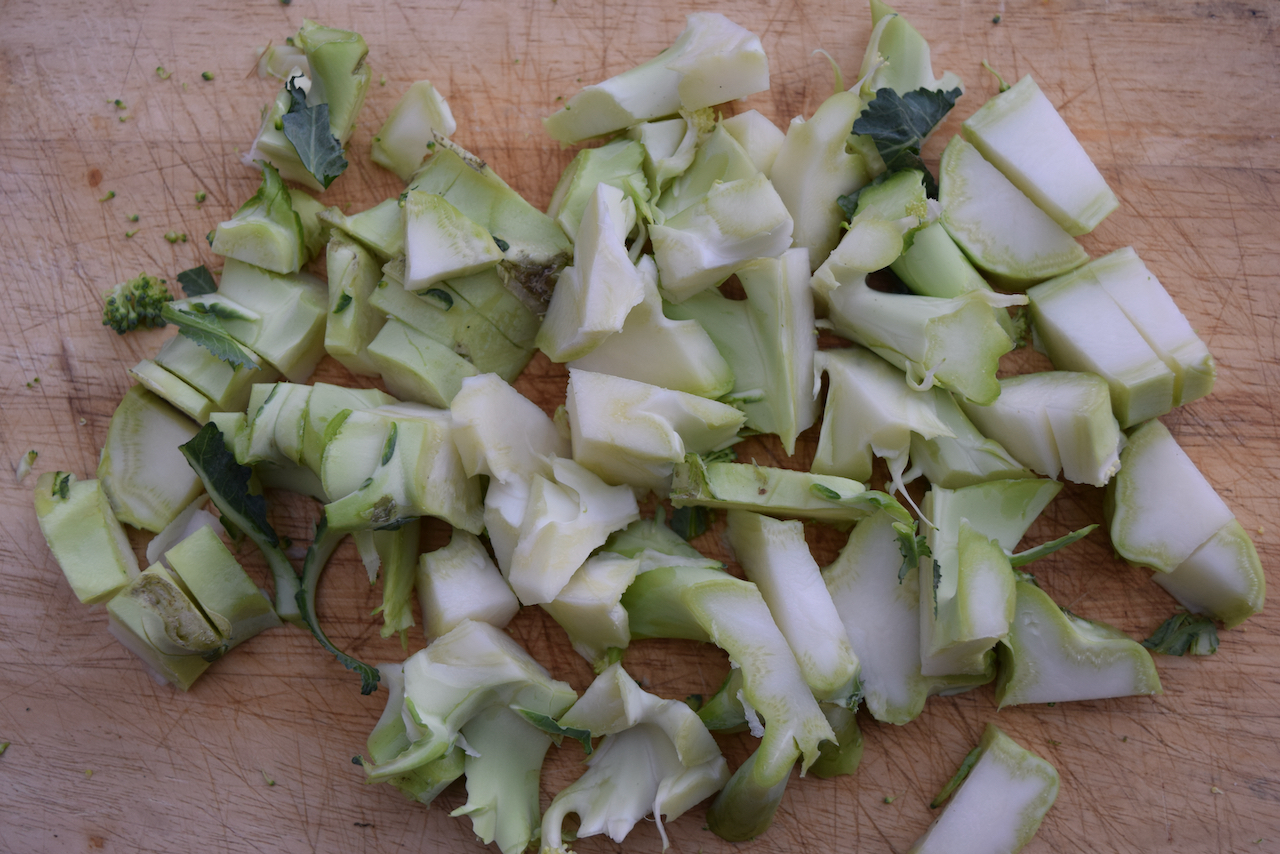 Once the onions are ready, add the broccoli stalks, stir, and cook for a minute.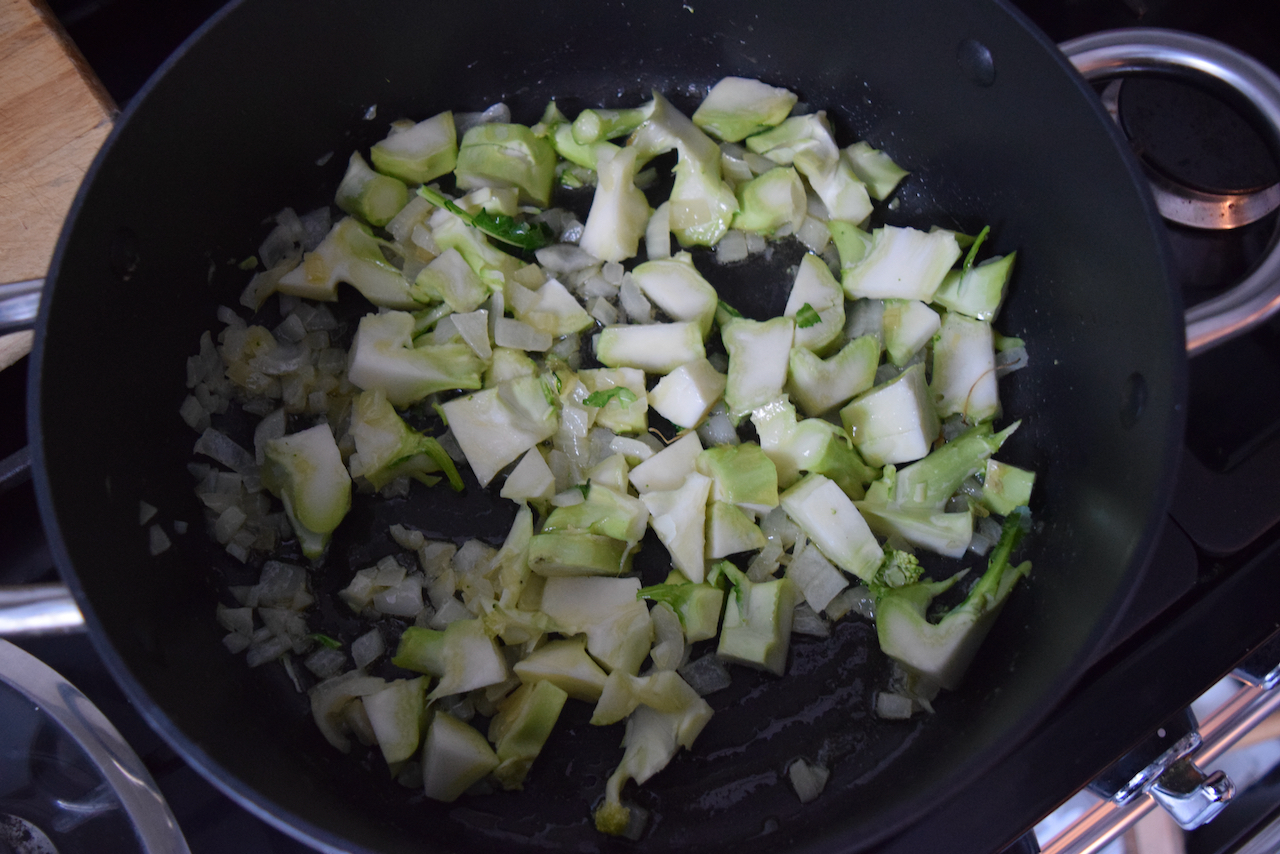 Next, pour in the milk and stock, bring up to the simmer then pop a lid on.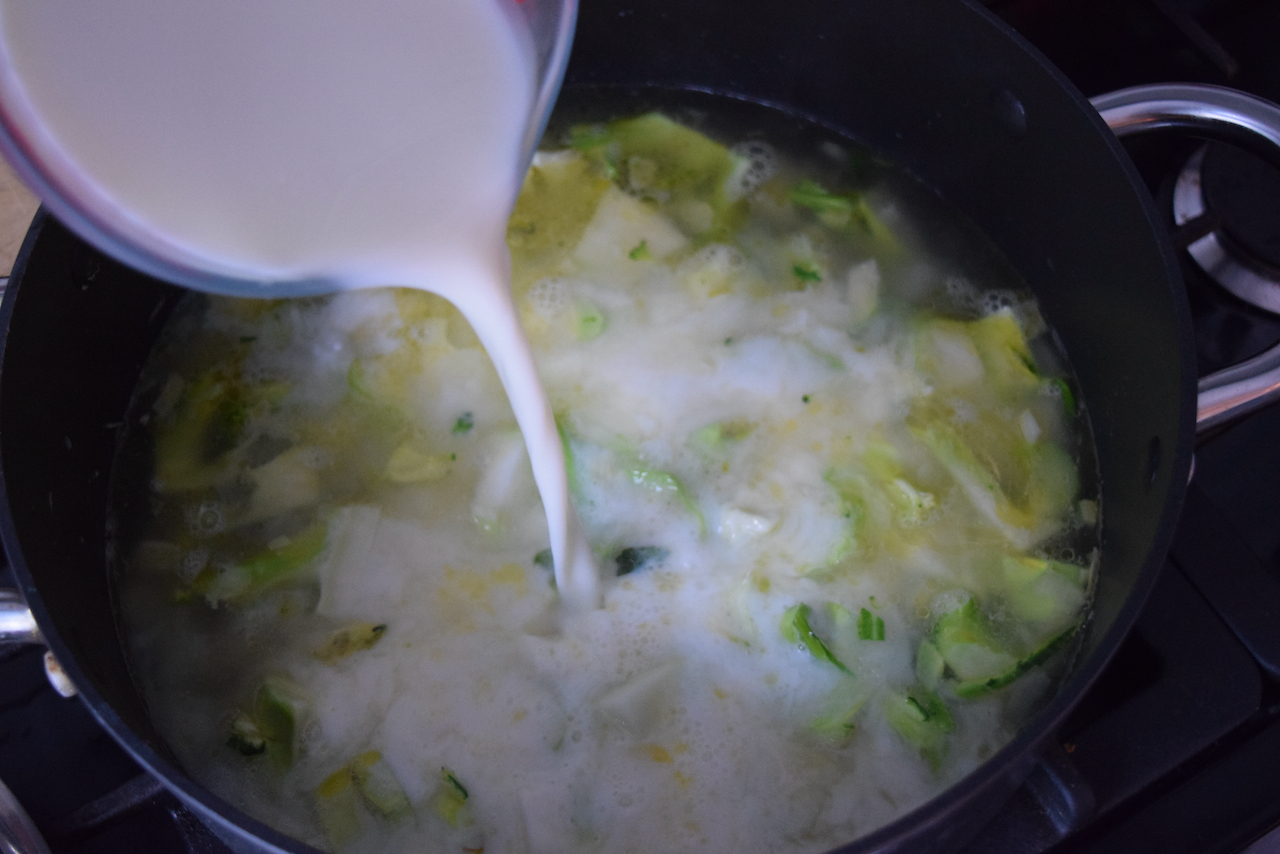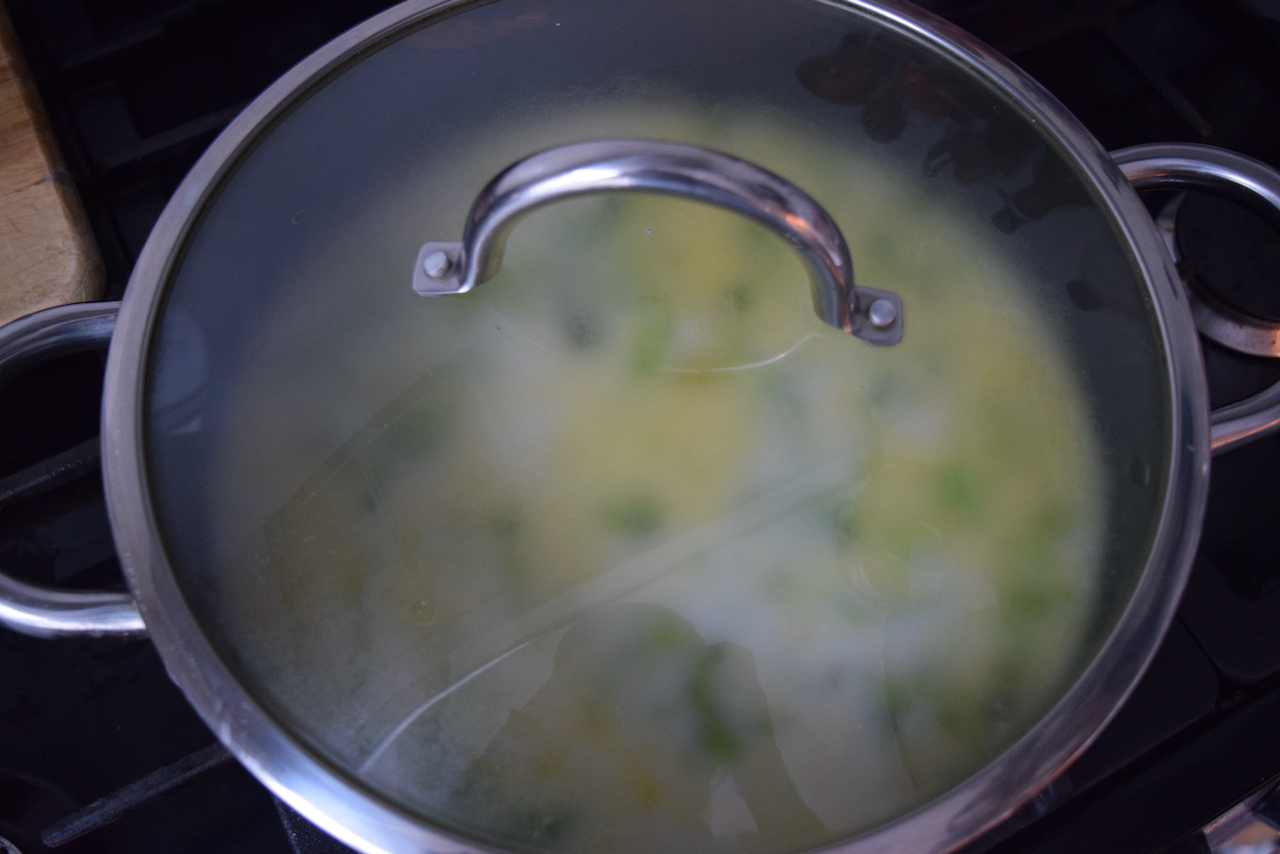 Cook for 5 to 8 minutes or until the stalks have softened. Add the broccoli florets and the crumbled stilton and stir.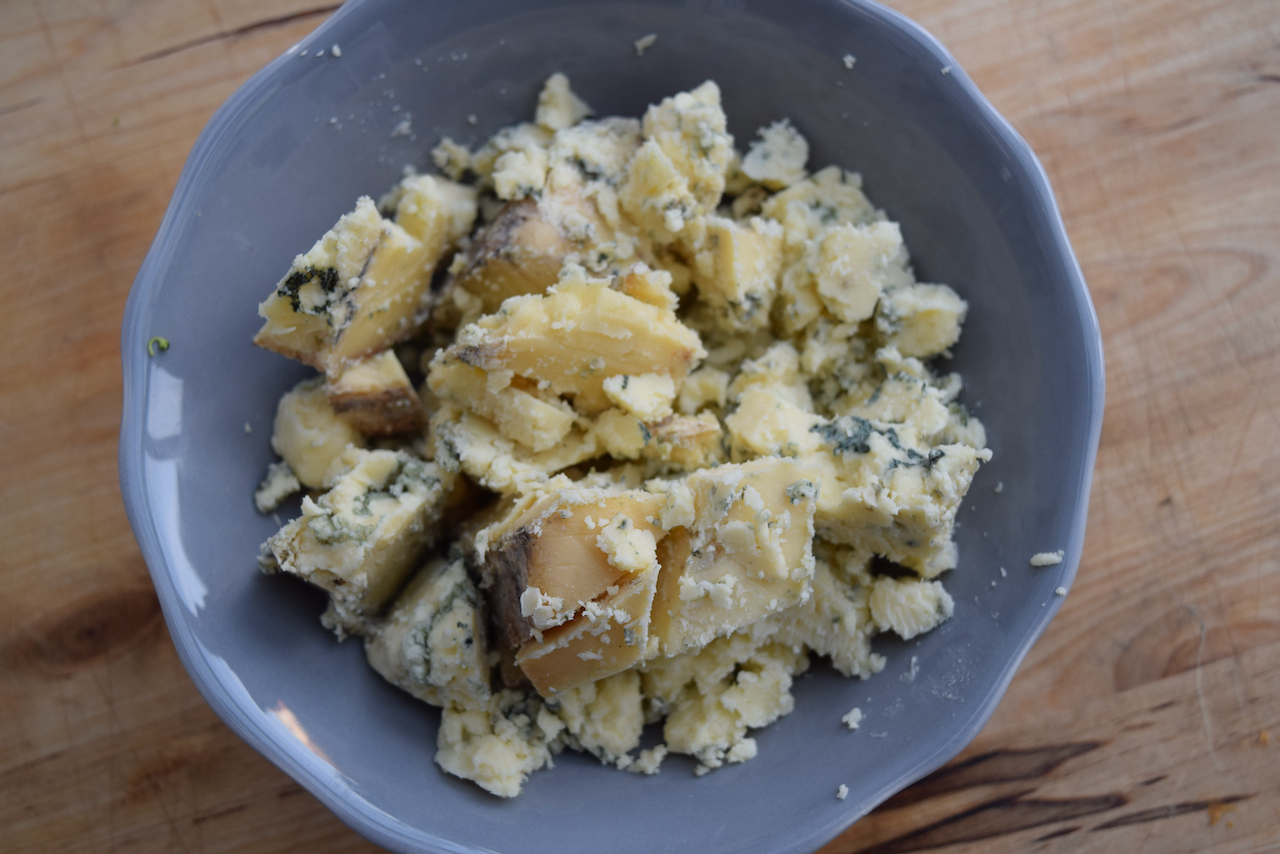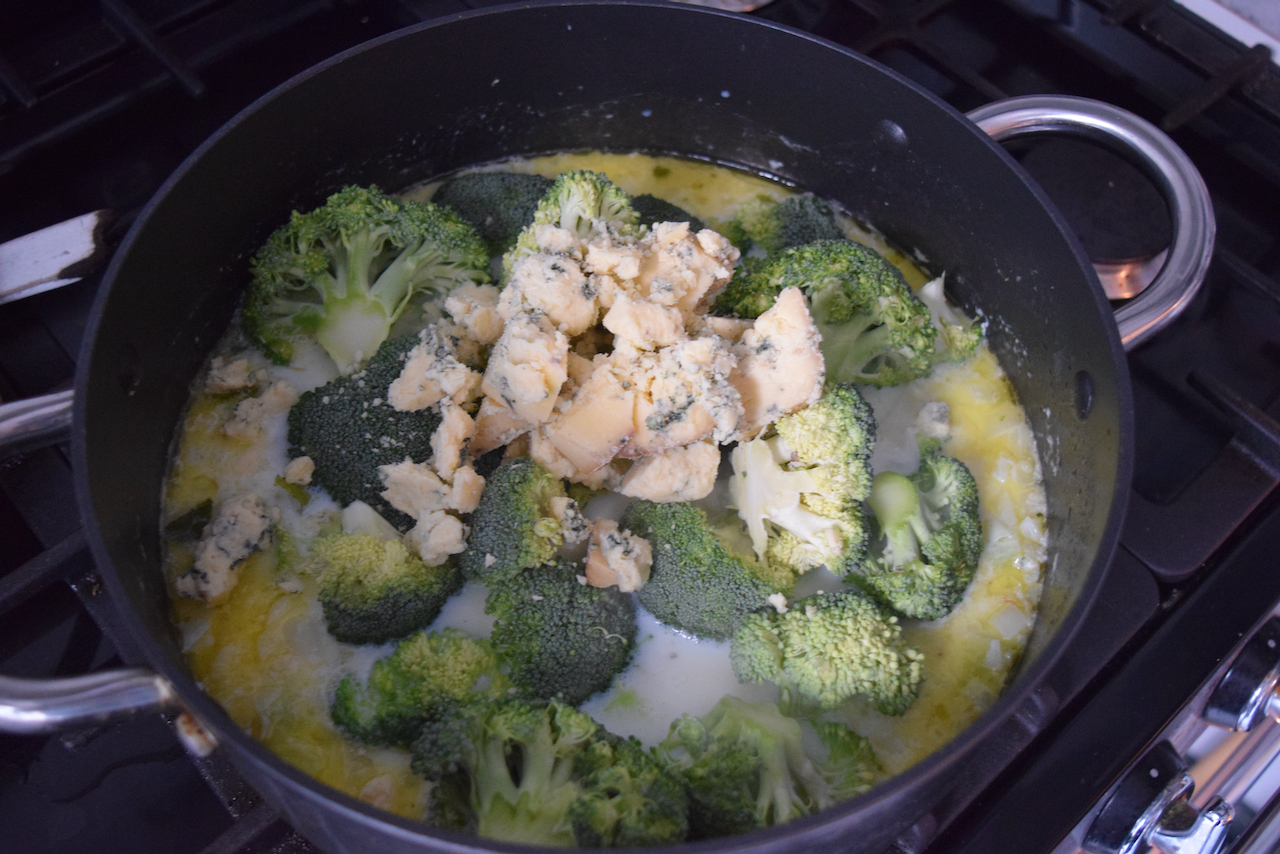 Pop the lid back on and cook for another 5 minutes or so, until the broccoli is cooked through. Leave to cool for a moment before blending using the method of your choosing.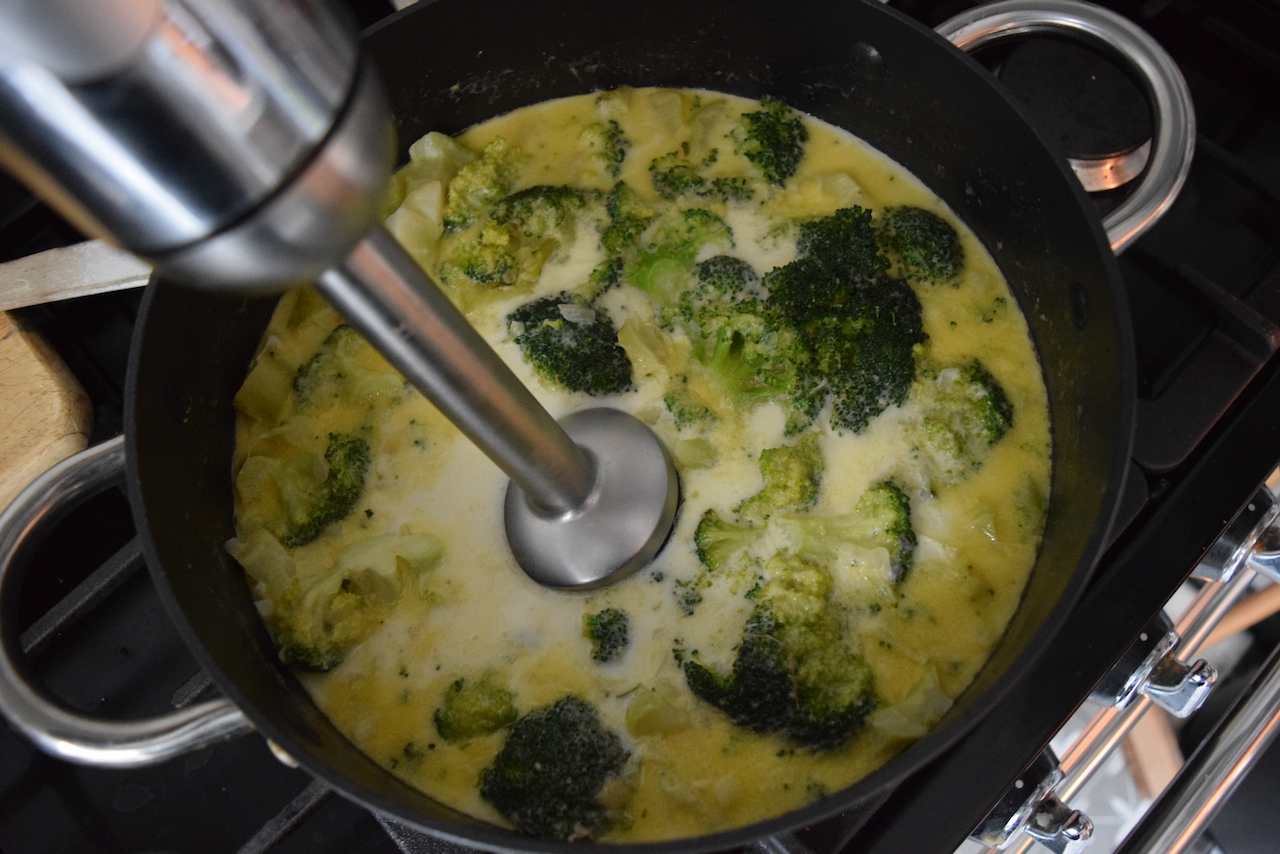 Stir, season to taste, then serve piping hot in large quantities. Glass of fizz optional. It is still Christmas after all.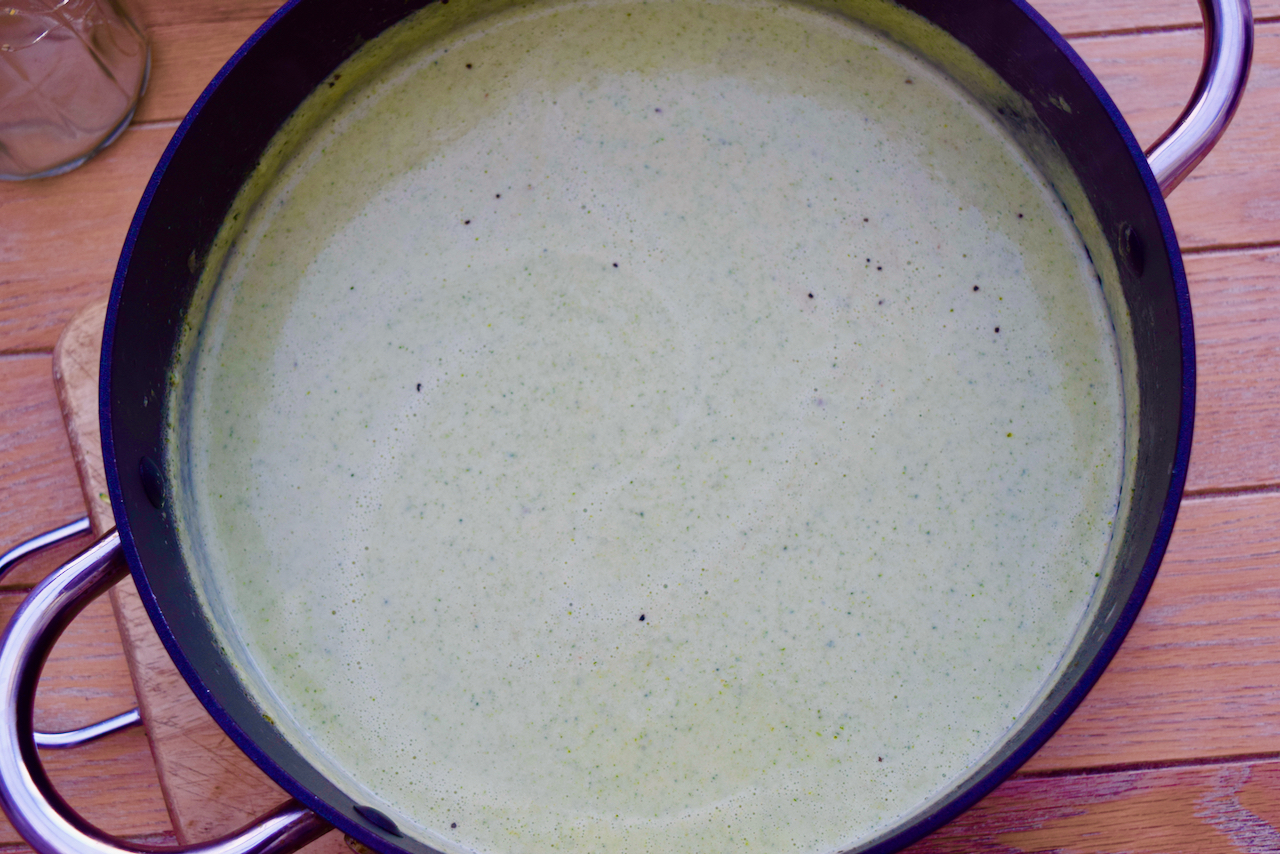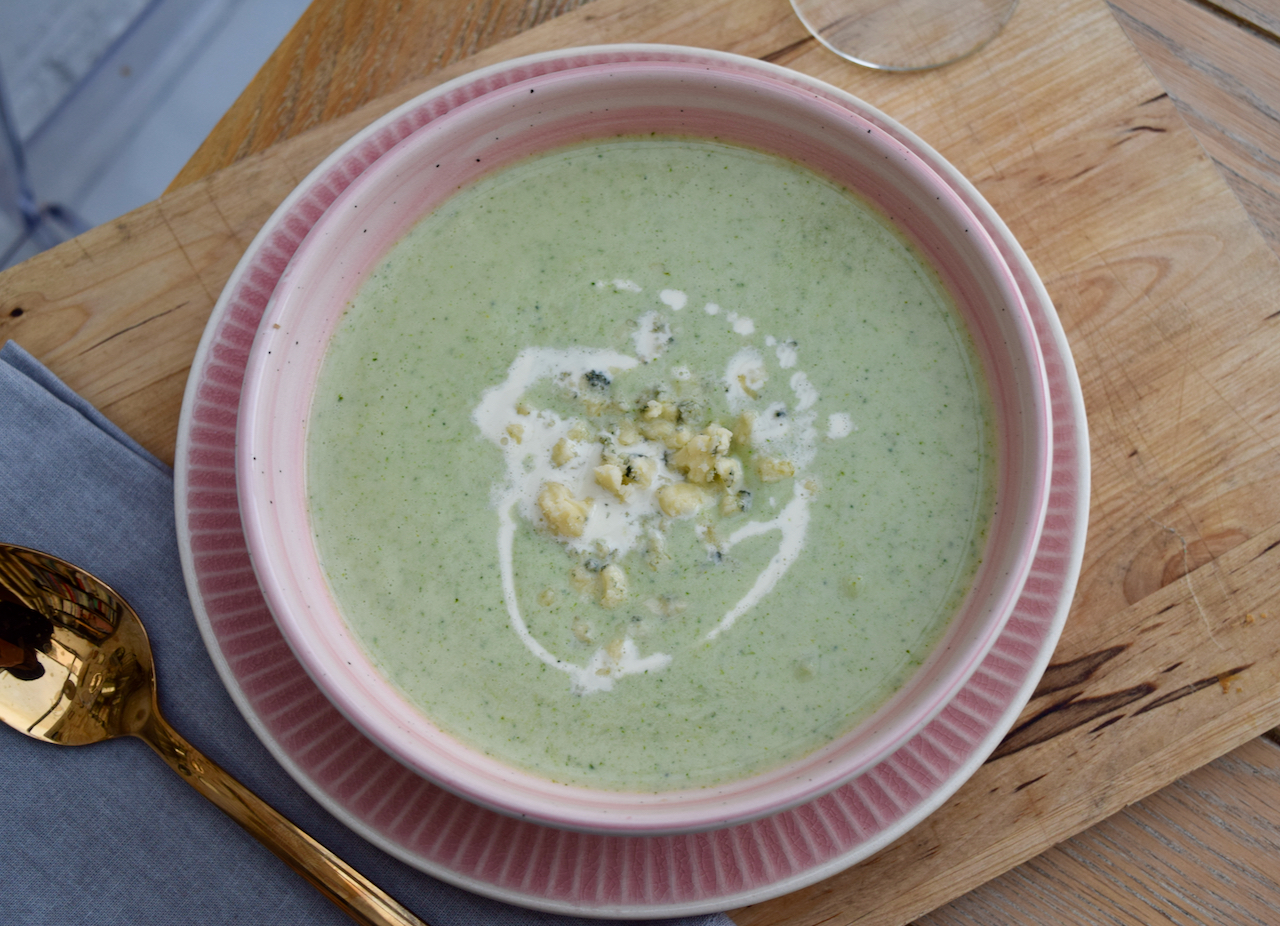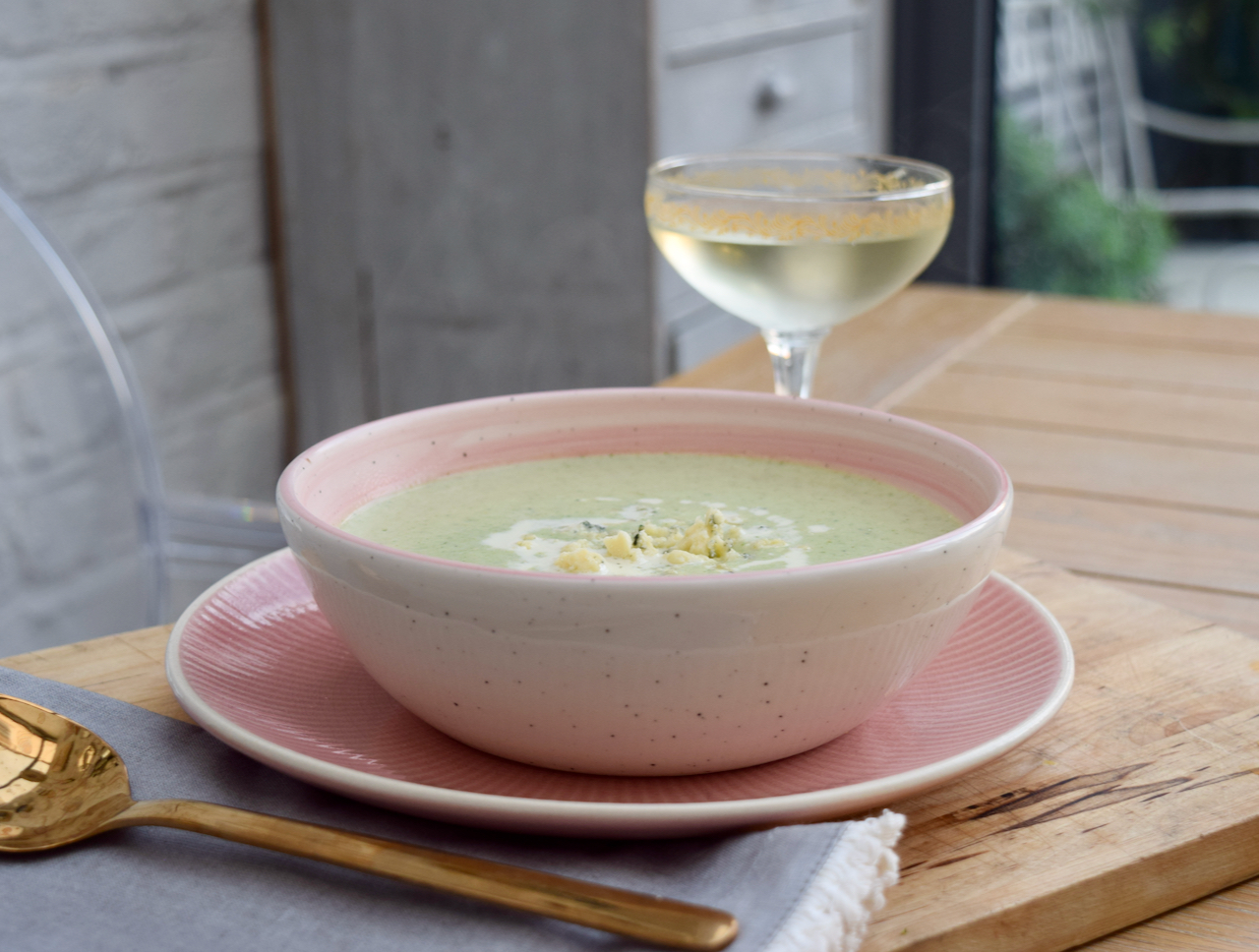 At this time of year my body is 30% Celebrations, 50% gin and 20% mincemeat so to get a bowl of broccoli down me is a miracle. The fact it's slathered in Stilton and butter is irrelevant. All bets are off until the 2nd January. Fact.
Lucy x
Stilton and Broccoli Soup recipe
Serves a good 6, still full from Christmas Day
You will just need a hand blender and a large lidded saucepan
50g butter
1 onion or 2 shallots, finely chopped
800g broccoli, separated into stalks and florets
800ml stock, chicken or vegetable
600ml milk
200g Stilton, crumbled, or other blue cheese, or strong cheddar if you like
Salt and pepper
Extra crumbled Stilton and a splash of cream to garnish
Take a large saucepan and melt the butter over a low heat. Add the chopped onion and cook for around 5 minutes or so until softening and translucent.
Meanwhile, remove the stalks from the broccoli and chop into chunks. Keep the florets in a bowl for later. Once the onion is soft, add the chopped broccoli stalks and stir. Cook for a minute.
Pour in the stock and milk, bring up to the simmer and pop a lid on. Cook for 5 to 8 minutes or until the broccoli stalks are softening.
Tip in the broccoli florets and the crumbled Stilton, stir, bring back up to the simmer then put the lid on for another 4 to 5 minutes or until the broccoli is cooked through. Leave to cool slightly.
Blitz with your hand blender or puree in your blender. Check for any salt or pepper requirements. Re heat and serve, piping hot, with a teeny splash of double cream and a touch more crumbled cheese.
Leftovers will keep in the fridge for 2 to 3 days or in the freezer for a month or so.