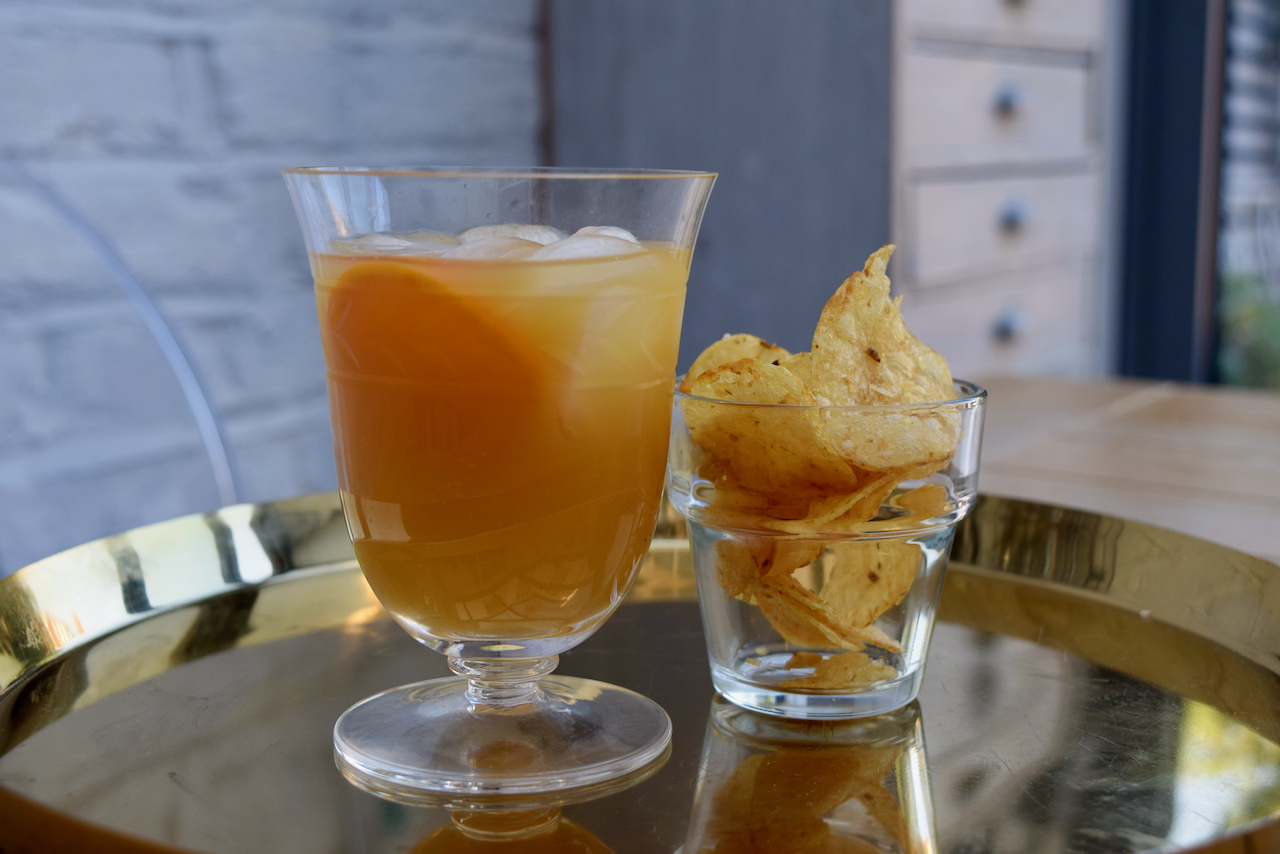 Orange Blossom Cocktail Recipe
Lockdown means quite a bit more drinking than normal. This week I managed not to have a Monday gin and tonic, but after then it's all been downhill. It's not like I'm drinking a bottle of wine a night, but usually I try to hold off until at least Thursday. But these are extraordinary times and it's Easter, so let's just accept the situation we're in and raise a glass of Orange Blossom cocktail to the weekend.
I am a big fan of the red vermouth and gin combo the likes of which I enjoy in my weekly Negroni. As it turns out, adding a splash of orange juice makes this Orange Blossom a lovely fresh tasting drink. It's not too ballsy and the fact it has OJ in it makes this a super brunch option *any excuse to drink mid morning* . This cocktail has a wonderful flavour, sweetness with the juniper hit from the gin.
If you're looking for something to sip in the sun this weekend, then consider the Orange Blossom. I can confirm I will be sitting in my back garden, self isolating, with a cocktail or two.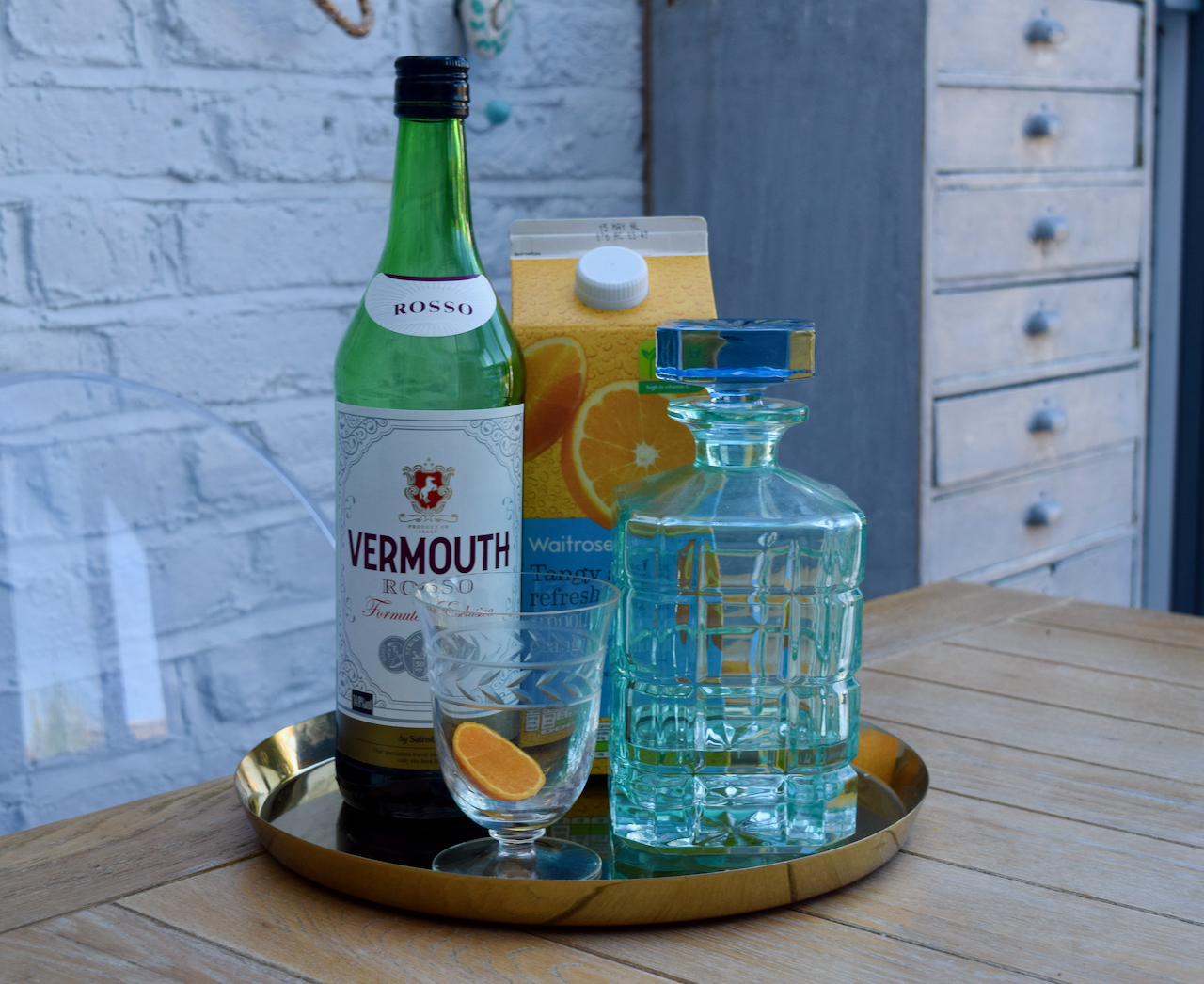 My decanter looks as if it's running low on gin, but fear not, I have another litre bottle my darling Mother bequeathed me when I saw her just before lockdown; thank God for her. I can live without pasta, flour and yeast, however, gin levels can not run low in our house.
Make a start on this drink with a pretty glass and some ice. No need for the cocktail shaker this week. Measure in the the generous shot of gin.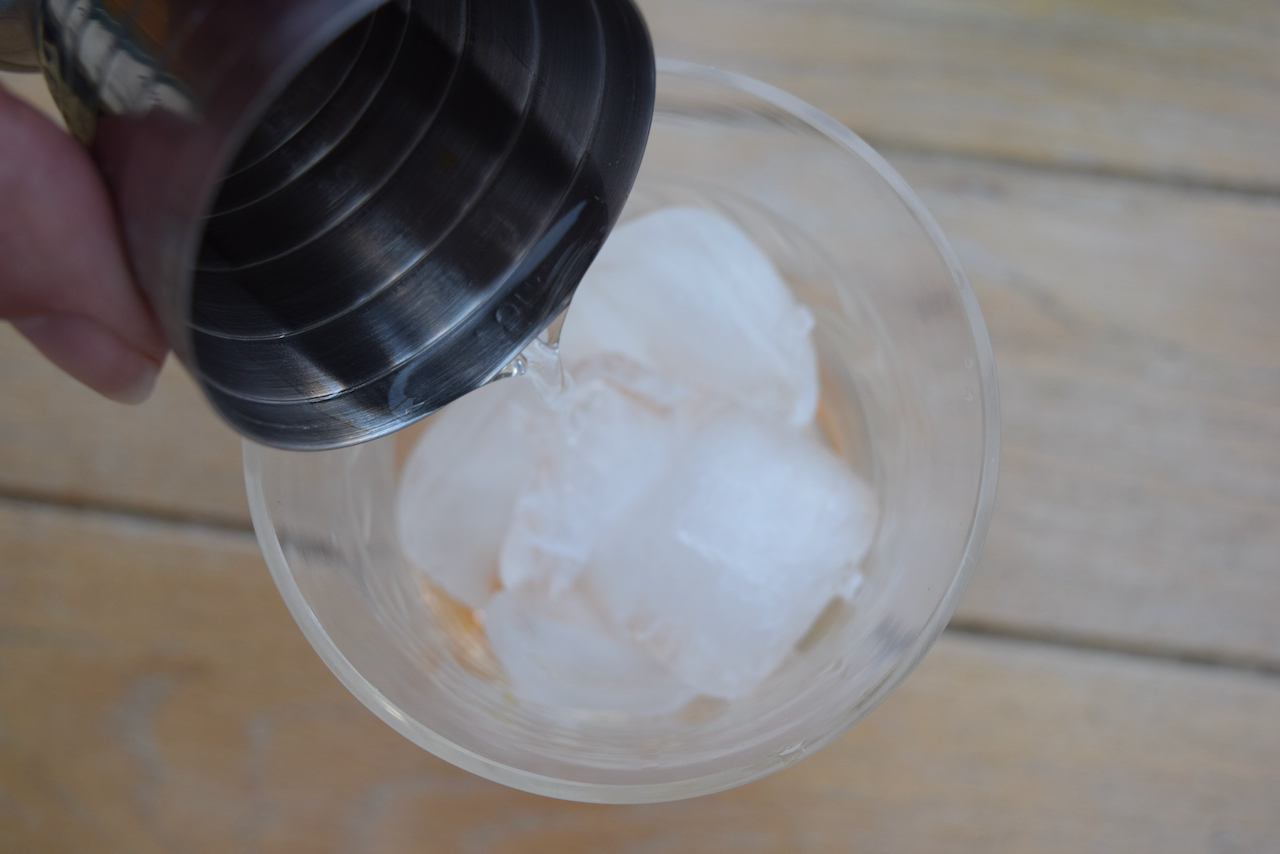 Next go in with the red vermouth, followed by the fresh orange juice.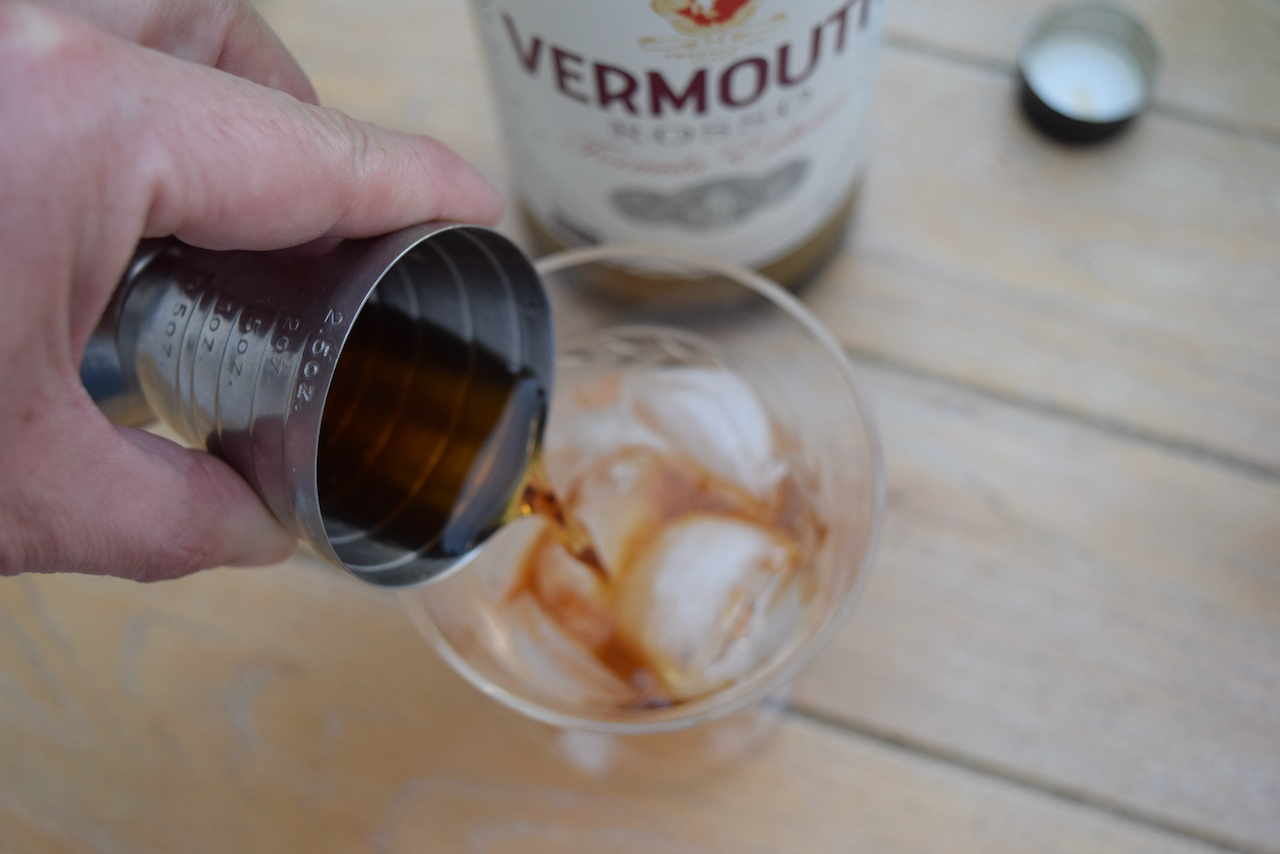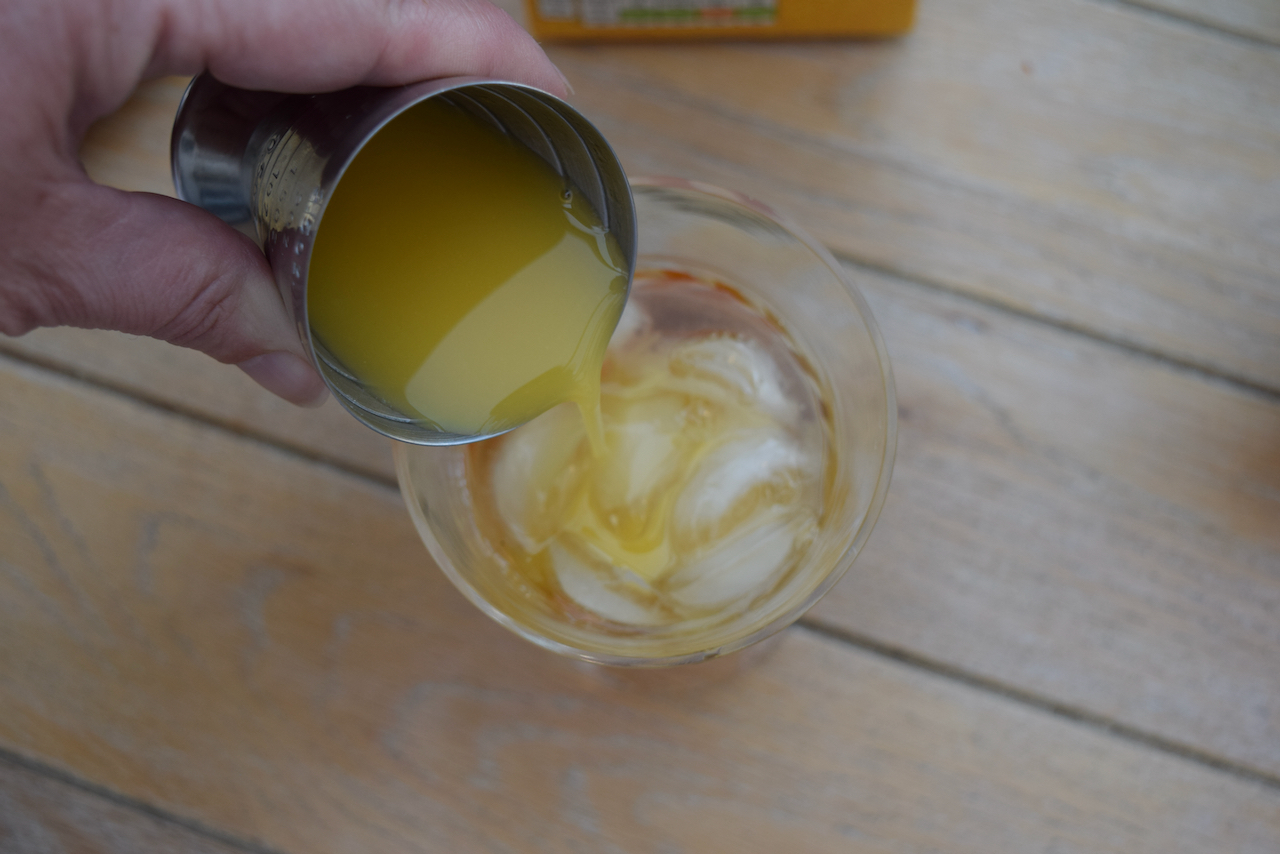 Stir to mix, then pop in a slice or twist of orange.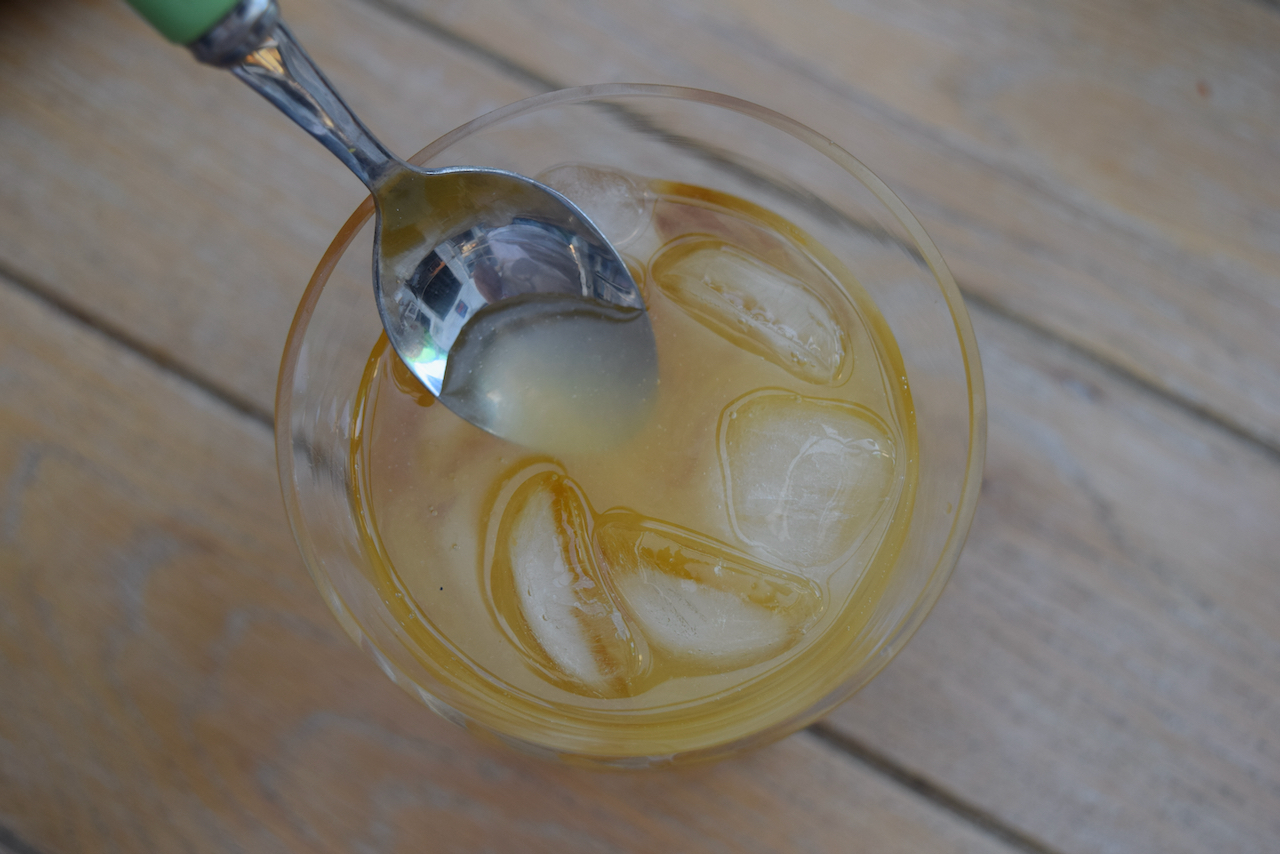 All that's left to do now is to drink this whiff of spring in a glass.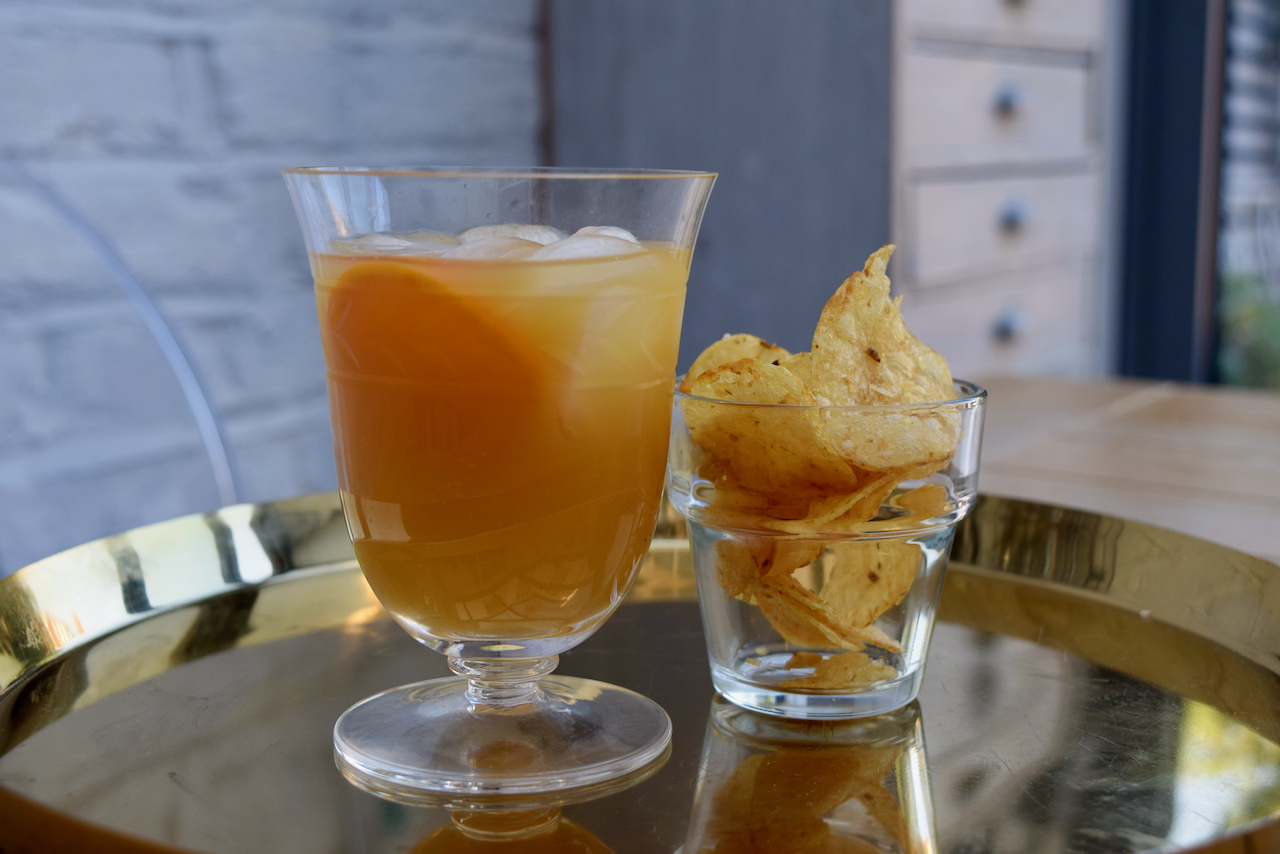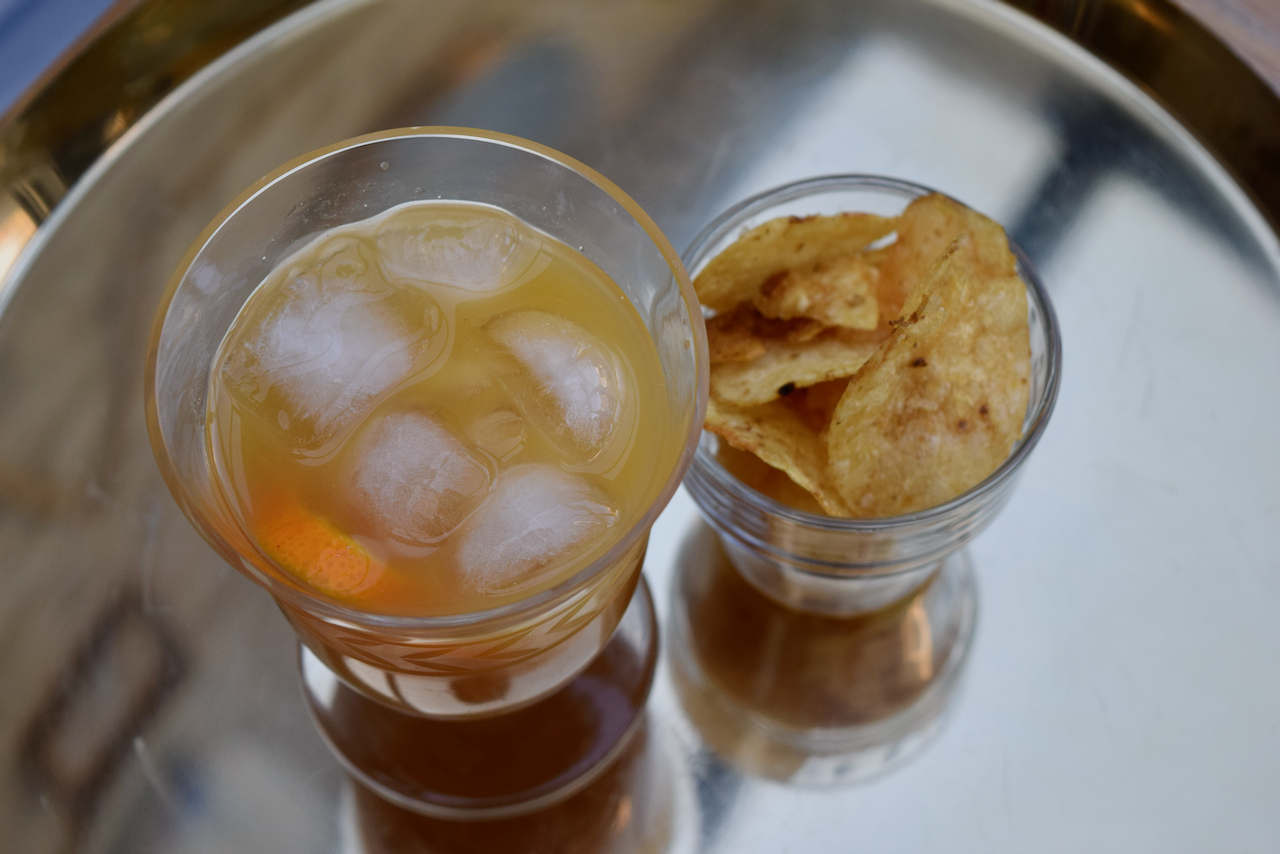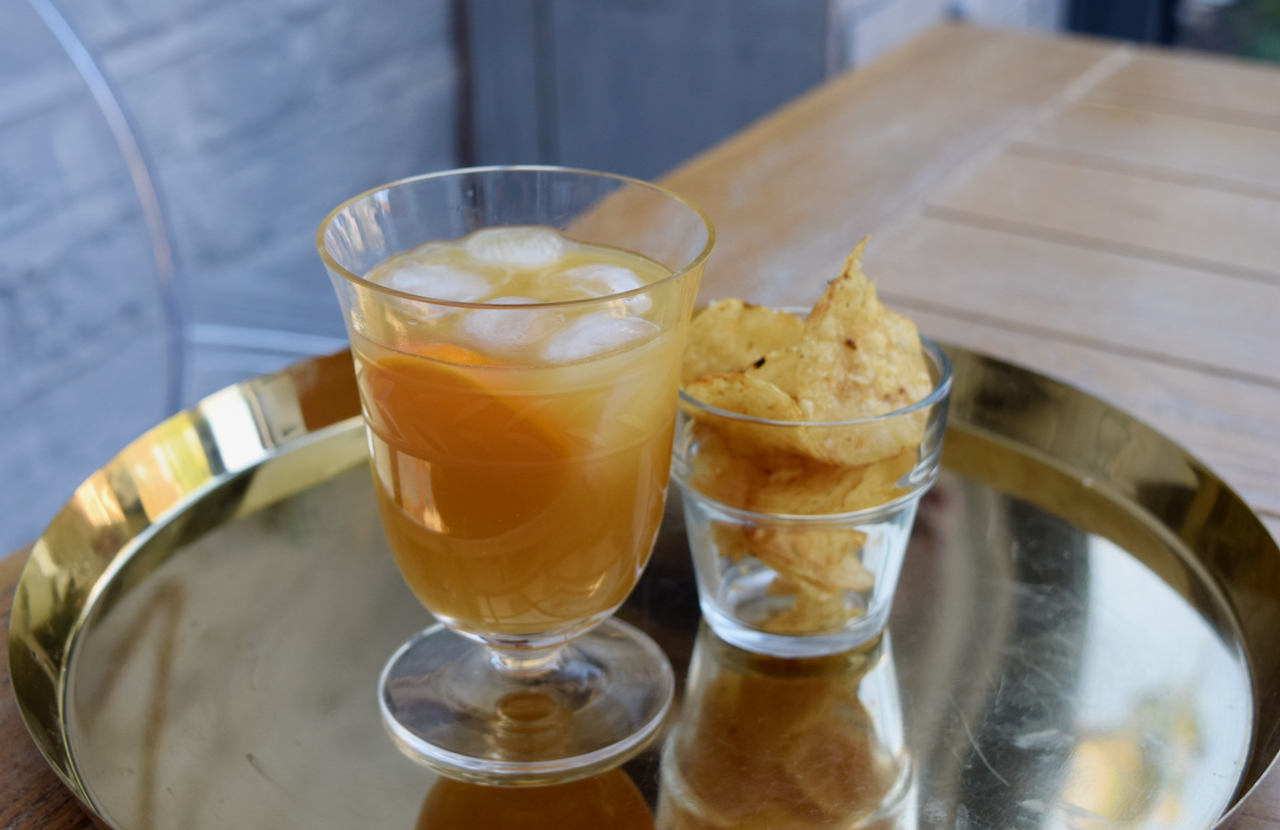 Easter, and life in general, is not as we have known it in the past. This doesn't mean we can't still FaceTime our family, chat over the fence to our neighbours and wave at friends across the road. Happy, if a little strange, Easter to you and yours.
Lots of love
Lucy x
Orange Blossom Cocktail Recipe
Makes 1
You will only need a lovely glass for this
Ice
40ml gin
25ml red vermouth
75ml fresh orange juice
Twist of orange to garnish
Take a pretty glass and add a good handful of ice. Pour on the gin, red vermouth and the orange juice. Stir and garnish with an orange twist or slice. Sip and feel spring in the air.