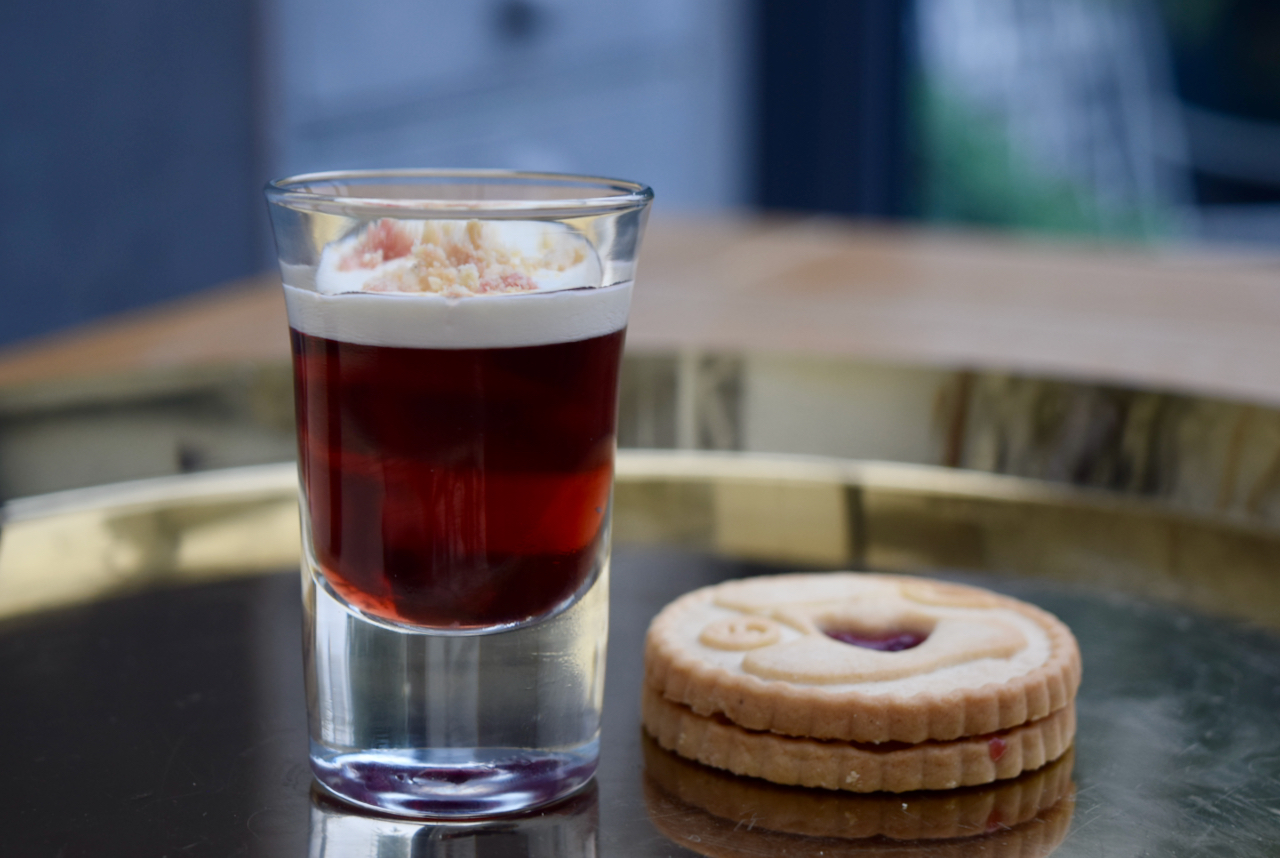 Jammie Dodger Shot Recipe
There's no stopping the passage of time. This is not me being all philosophical this Cocktail Friday, although my youngest boy was 17 this week so I am feeling slightly wistful. I am actually talking about Christmas creeping up on me and biting me on the arse. It always does, as I can't bear to even think about it until George's bday is out of the way. So to help ease my festive feelings of panic, here's a Jammie Dodger Shot to lighten the mood.
This little gem doesn't exactly scream Christmas, but I do think it looks a little like a tiny Santa's hat. It's also fun and delicious and Christmas is the perfect time for a shot. This Jammie Dodger is a decent measure of Chambord, the beautifully packaged black raspberry liqueur, topped off with a splash of cream. A crumble of Jammie Dodger biscuit on the top, and another on the side, is the figurative icing on the cake. I know you're meant to chug a shot, but this pretty little tot is far too tasty for that. Sip away.
This is a sweet treat, festive-ish and perfect for getting you in the mood for the start of advent this weekend. Who am I kidding, I would drink this anytime of the year.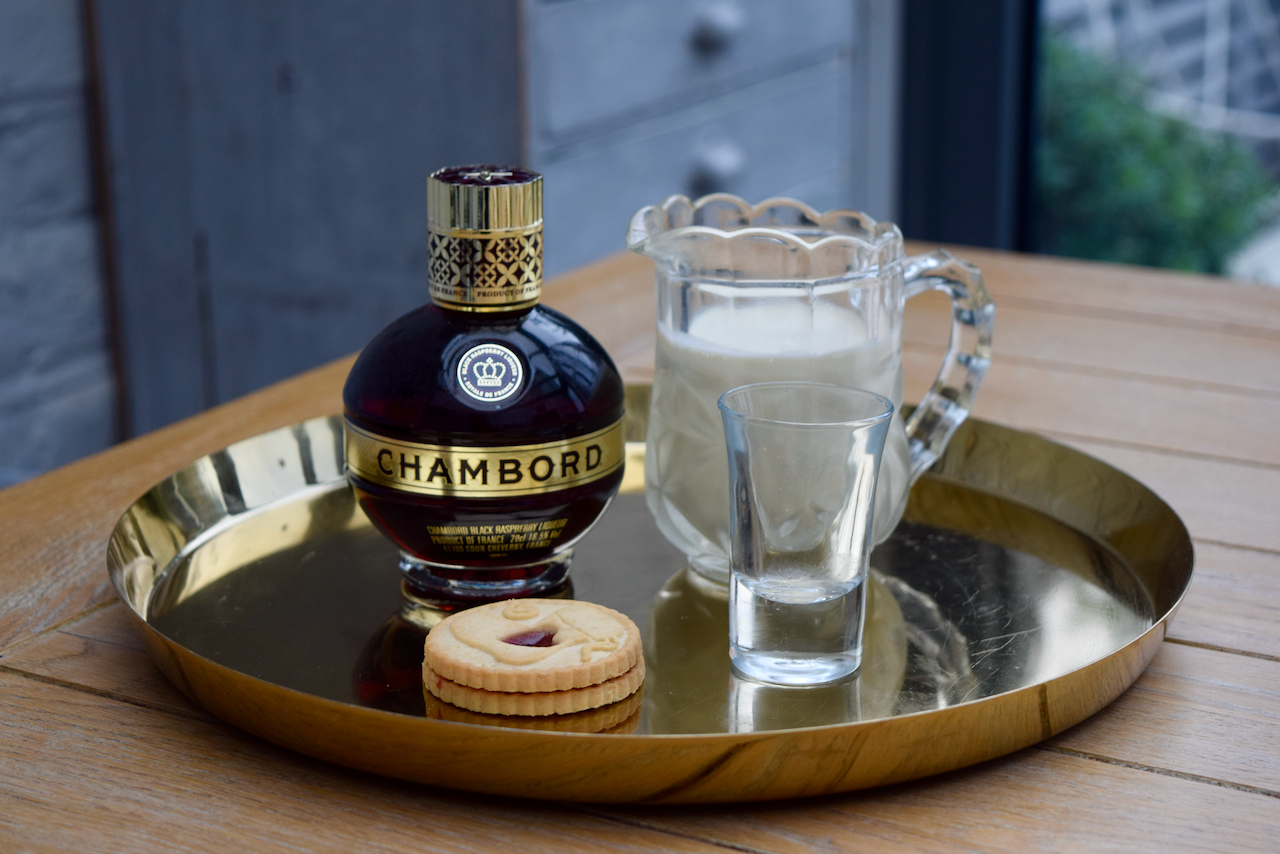 Not only is the Chambord bottle beautiful, the actual liqueur is too. It's so versatile, you can add a splash to some fizz or use it in my favourite French Martini. The cream gives this a dessert like quality, you could even serve it with your pud.
Make a start with your shot glass and the measure of Chambord.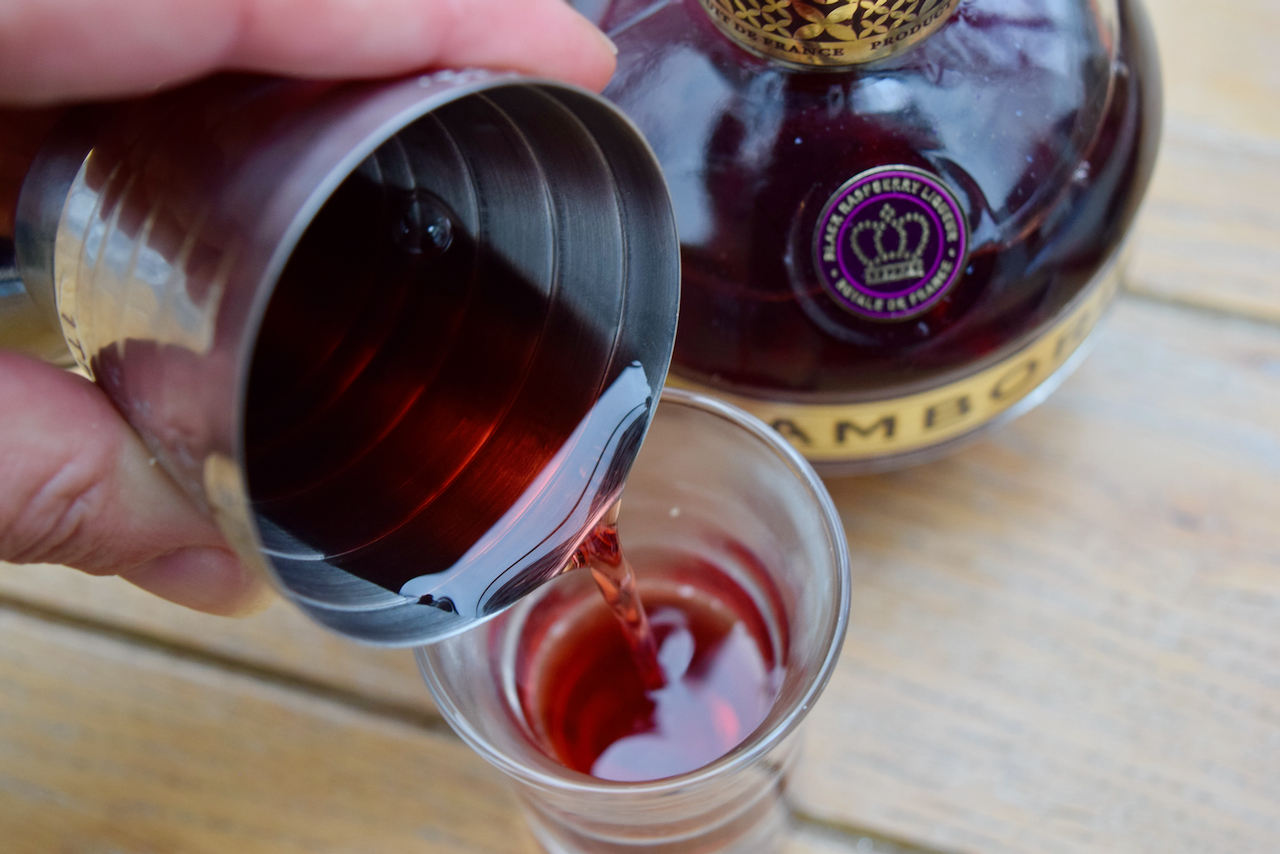 Next, spoon on the cream. It will float on the top in a Santa's hat style layer.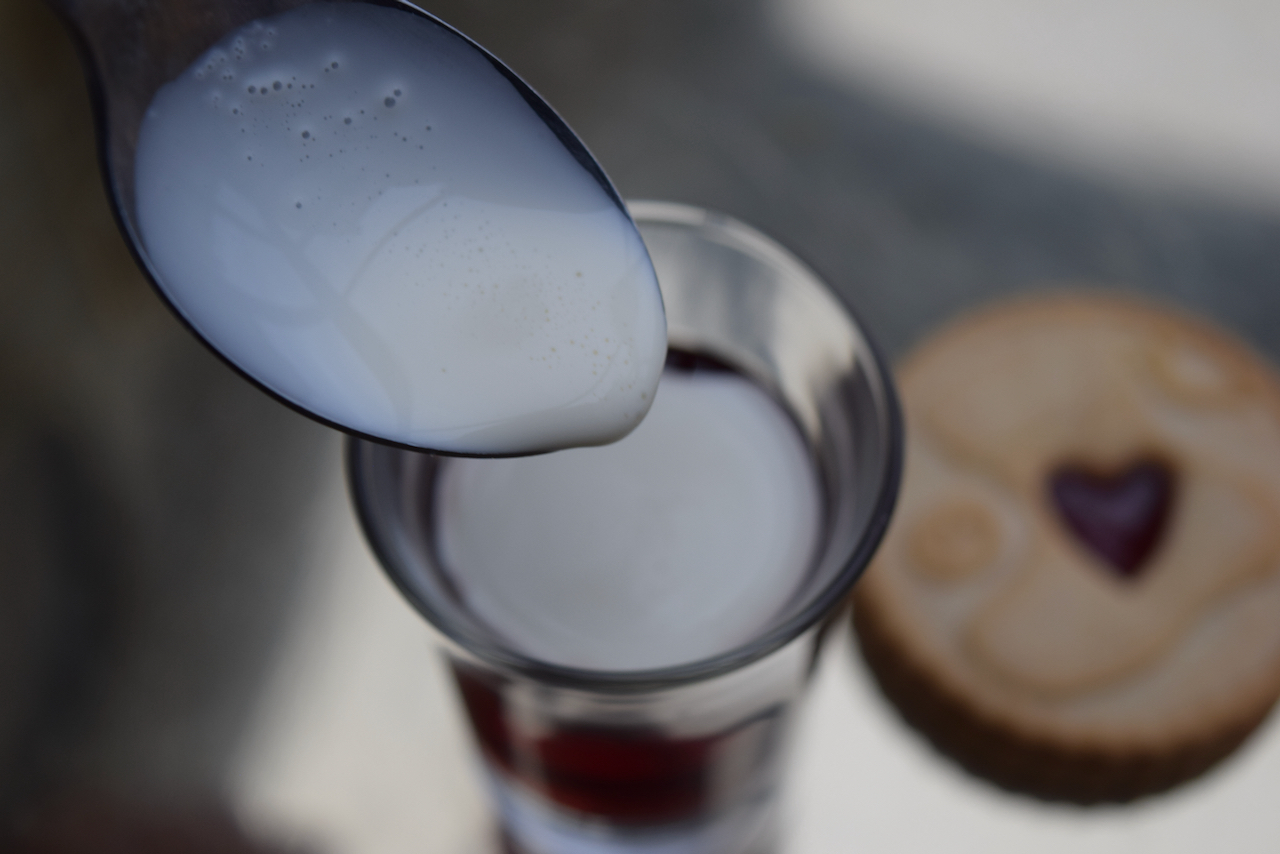 Crumble a little bit of Jammie Dodger biscuit on top of your shot glass in a final flourish.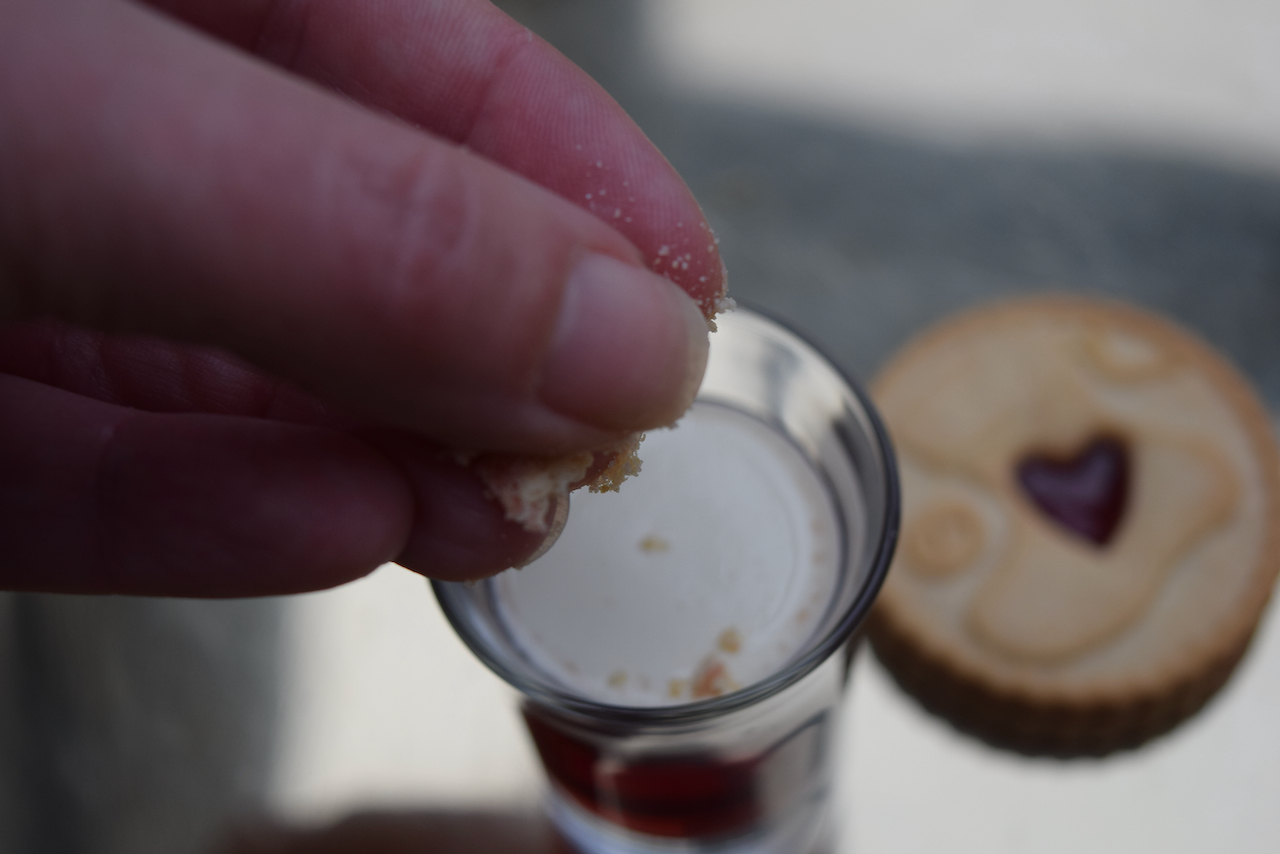 And that's it. You're ready to sip this Jammie Dodger in a way you've never sipped a biscuit before.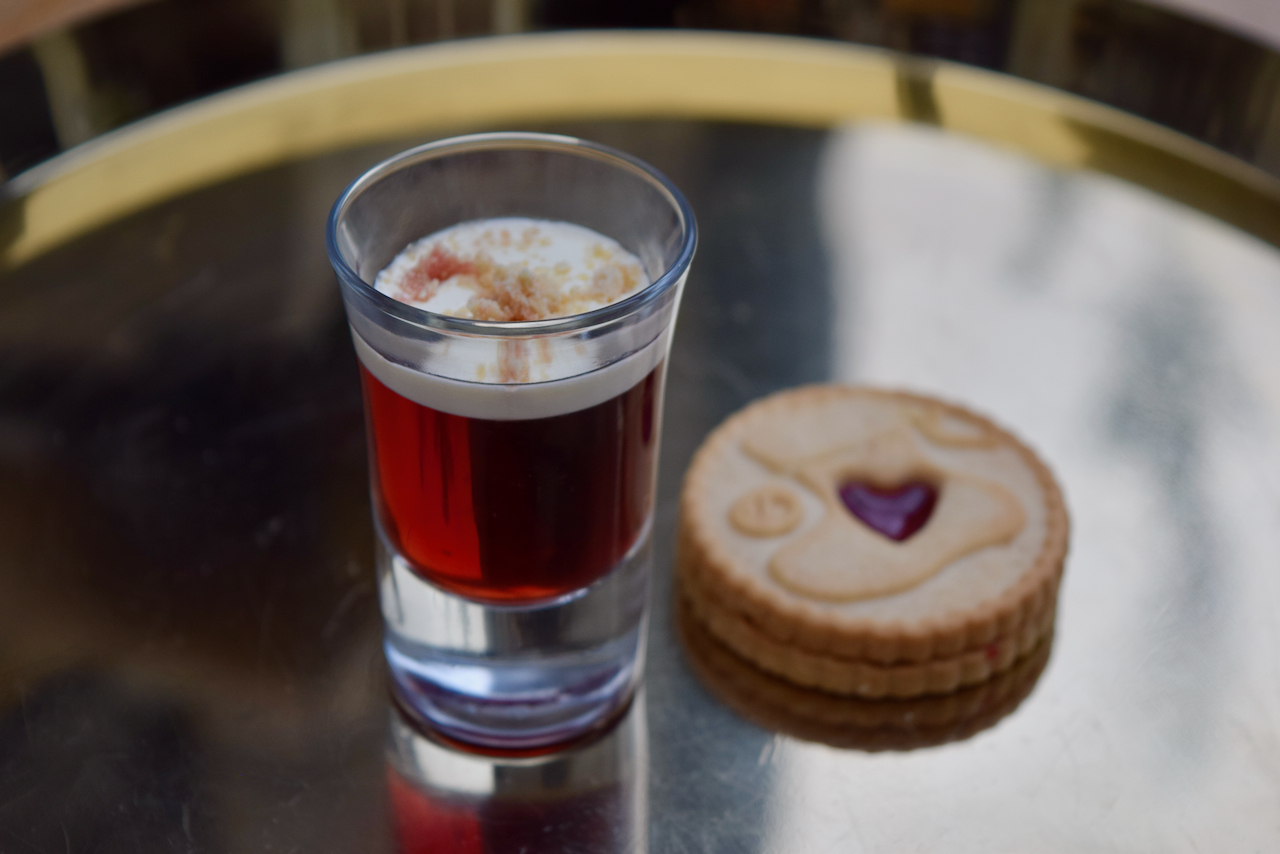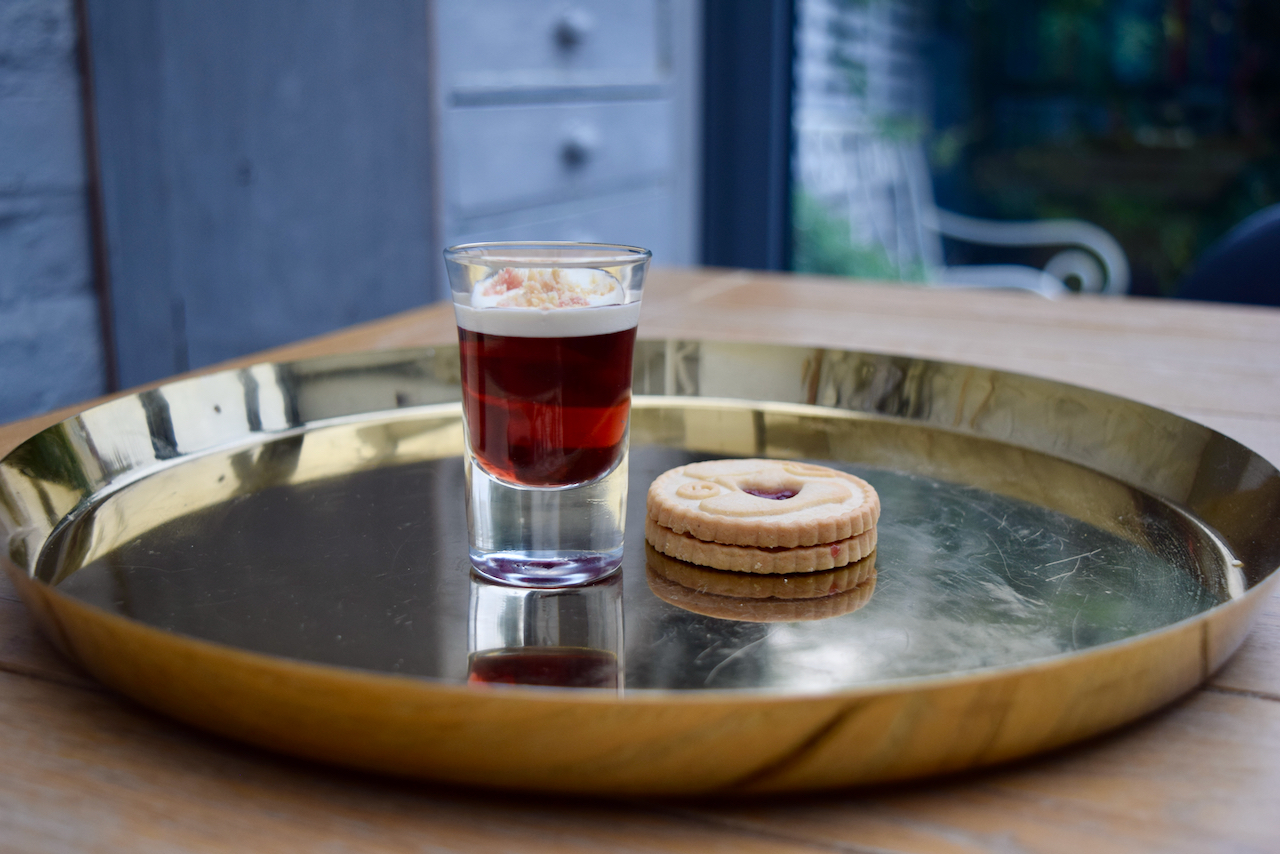 If you're not feeling that festive *me* then this Jammie Dodger may just be what you need to get you more in the mood. Well, that and a lottery win should do it.
Have a lovely weekend.
Lucy x
Jammie Dodger Shot Recipe
Makes 1
You will need a shot glass
25ml Chambord, black raspberry liqueur
10ml cream, double or single
Crushed Jammie Dodger to garnish, and maybe another on the side
Take a shot glass and measure in the Chambord. Using a teaspoon, float on the cream so it forms a single layer.
Crumble on a little crushed Jammie Dodger and enjoy with another biscuit on the side.