Carrot Cake Recipe
When you spend as much time browsing the internet as I do, pondering what I should ruin my diet with next, you do come across a lot of old nonsense. I recently found a slightly hilarious list of Celebratory Food Days, where I discovered such valuable dates for my diary as 24 April – National Pigs in Blanket Day or 4 September – National Macademia Nut Day. And it turns out, today is Carrot Cake Day. Now, I am not a huge fan of the traditional style Carrot Cake, you know, the heavy dark one with nuts, raisins and the like, but the one I am about to share with you, is light and tasty.
It originates from the queen of all food blogging, the Pioneer Woman. Her Carrot Cake is an old family recipe and is a sheet cake. Which is basically an American way of baking a bloody enormous cake in a baking tin. I have stayed true to this huge cake recipe, because a) it will most certainly get eaten b) sometimes you get asked to make a cake for a school or church affair and a bloody great big cake is what's called for and c) you could always halve it. The icing is the traditional cream cheese business, and completely to die for. I felt quite sick after scraping the bowl when I made this, and fear I may have eaten at least a quarter of the original quantity. The cake is a light sponge, flecked with carrot and lightly spiced with cinnamon, or not, if you don't like it.
I hope you like this recipe and make it to celebrate the important Carrot Cake days in years to come.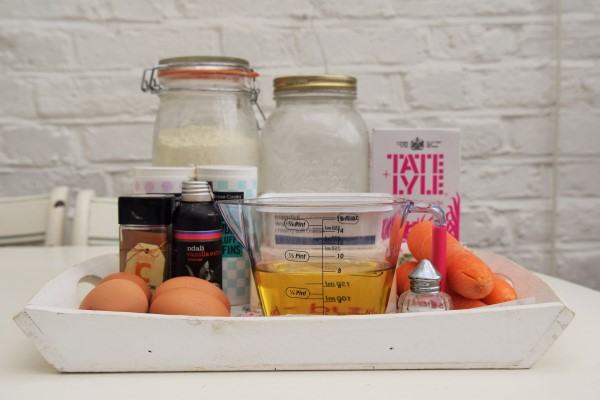 Standard cake making ingredients, plus the carrots. I used two big carrots, but I would even suggest three to make it super carrotty.
Grate the carrots first. I didn't bother peeling them, just a good wash and trim.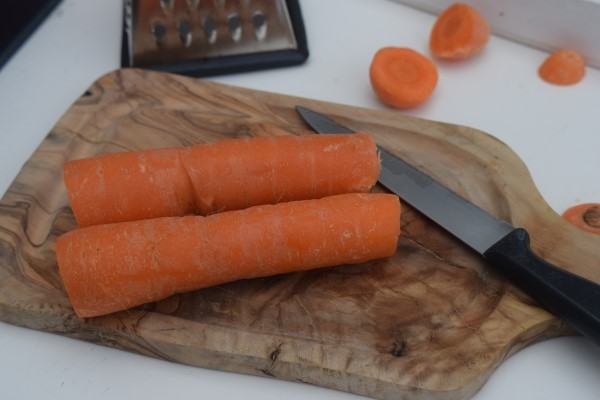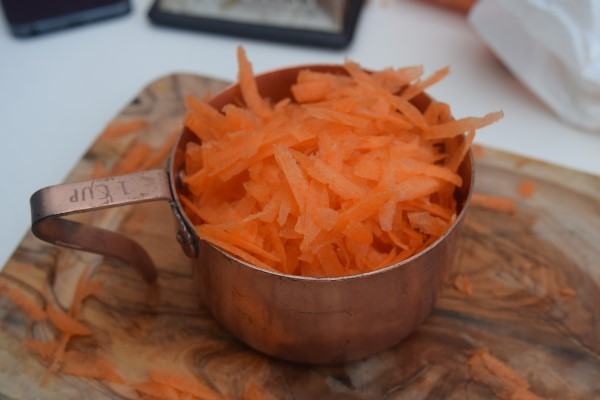 Pre heat the oven to around 170 degrees fan assisted. Take two big bowls. In the first add the sugar, oil, eggs and vanilla extract.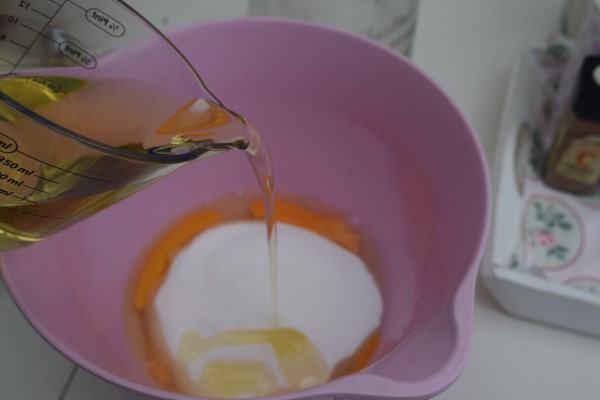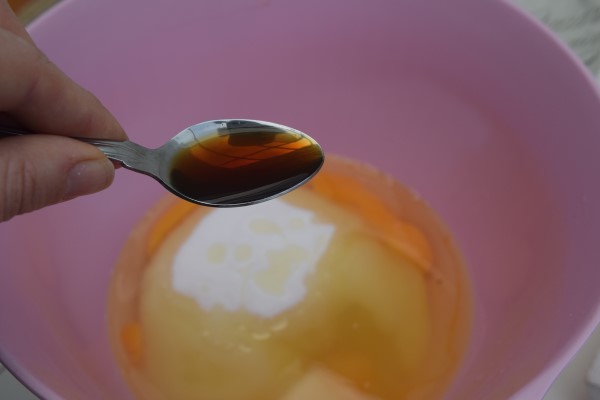 Give it all a good whisk together, the mixture will look a little like gloopy mayo.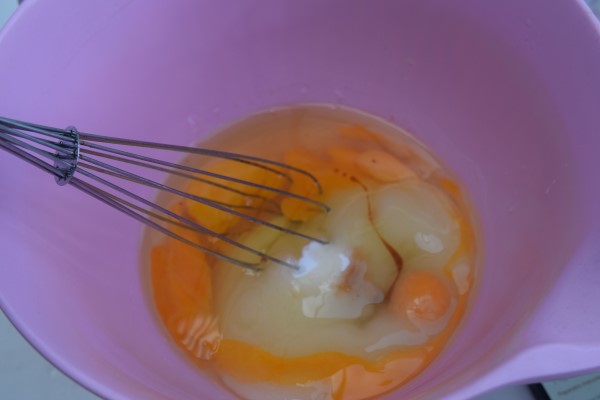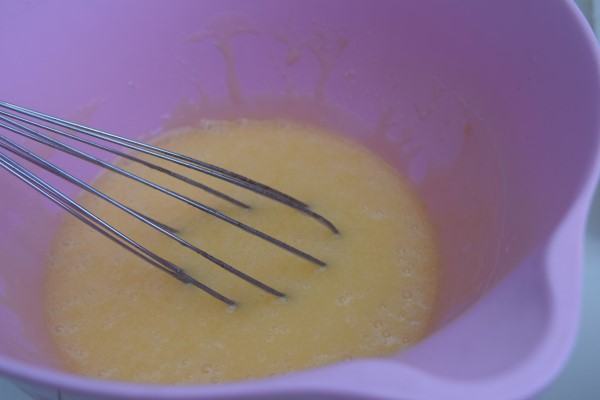 In the second bowl, weigh out the flour, baking powder, bicarb, salt and cinnamon.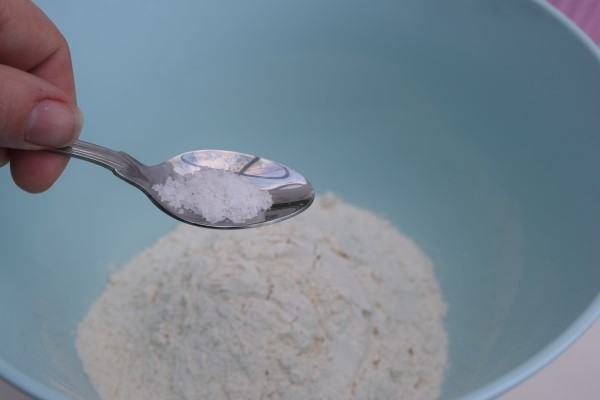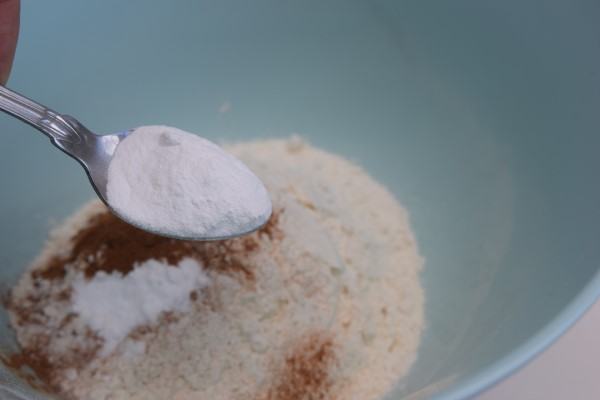 Fold the dry ingredients into the wet until well mixed.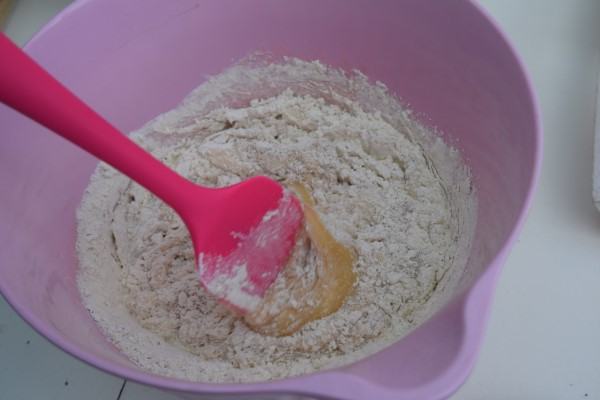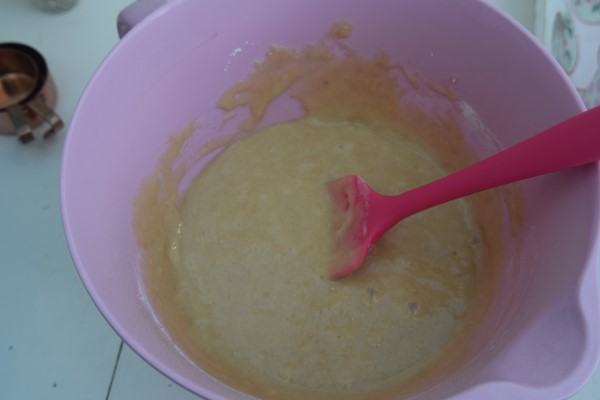 This is a very tasty cake mixture, I would recommend a quality control check at this stage *contains raw eggs, wash your hands, blah blah*
Stir in the vibrant orange carrots and mix well.
Pour the carrot flecked batter into the lined tin and pop in the oven for around 25 to 30 minutes or until golden, firm and cooked through.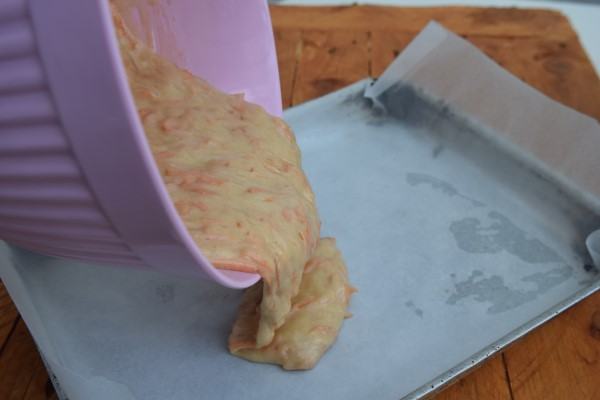 It is a big old bugger of a cake, more of it for you to enjoy, or share if you must.
Whilst the cake cools, crack on with the wonderful cream cheese icing. Making sure the butter and icing sugar are both at room temperature, put them in a bowl and mix well with your hand blender or with a wooden spoon and brute force.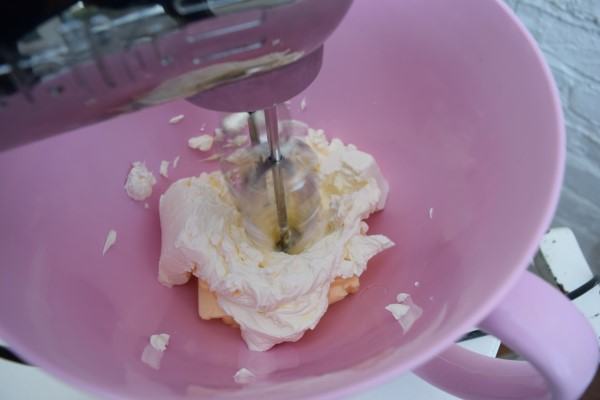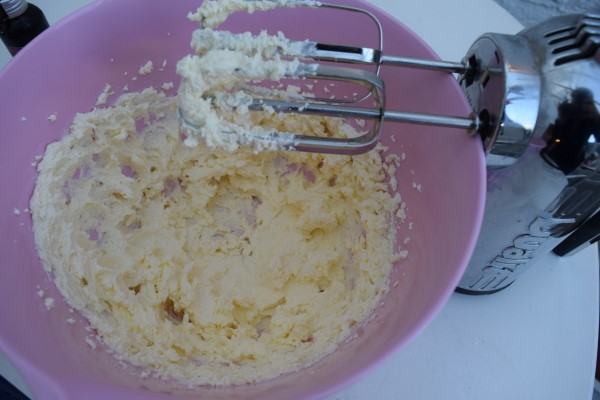 I have to say, it doesn't look too promising at this stage, but chop on, the end result will be amazing.
I loathe sifting, but sadly, with this icing it is essential. So, huff and sigh a bit, then sift the icing sugar into the butter and cream cheese mix. Then add in the vanilla extract and beat again. Slowly, slowly though, or your entire kitchen will have a light dusting of icing sugar.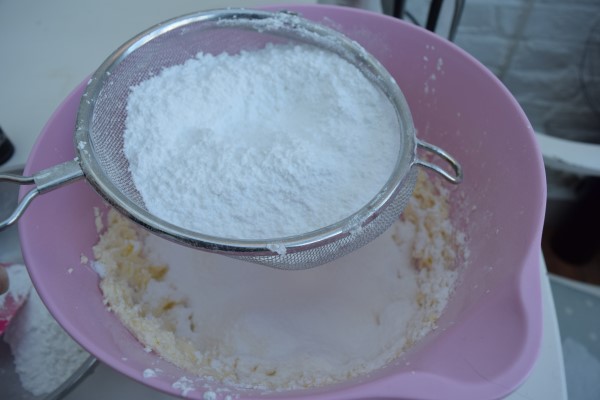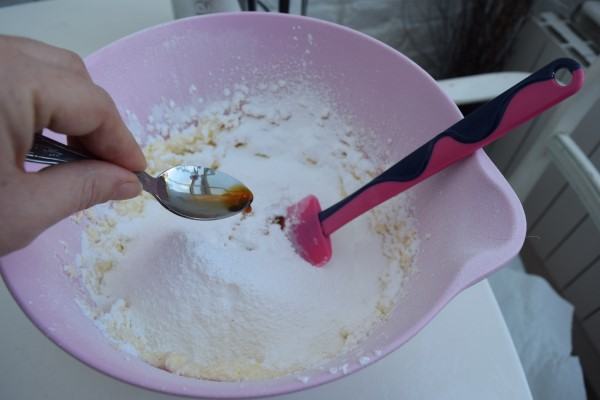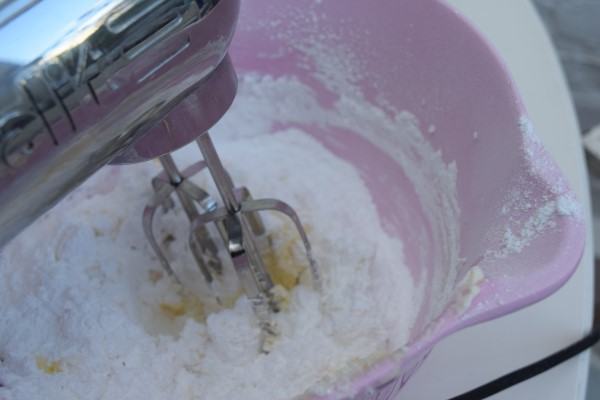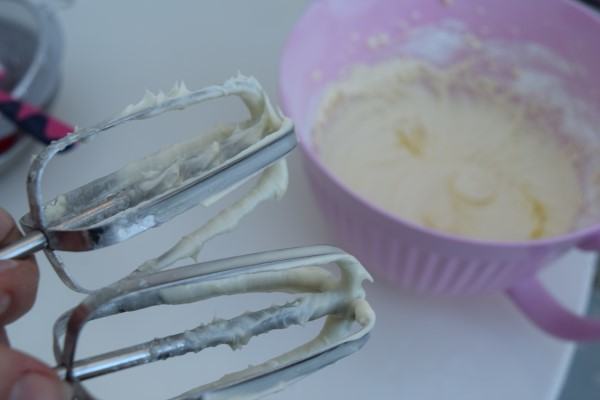 Those are yours – cook's treat. Yum.
And here's the bowl of smooth cream cheese icing, ready to eat with a spoon or slather onto your now cooled cake.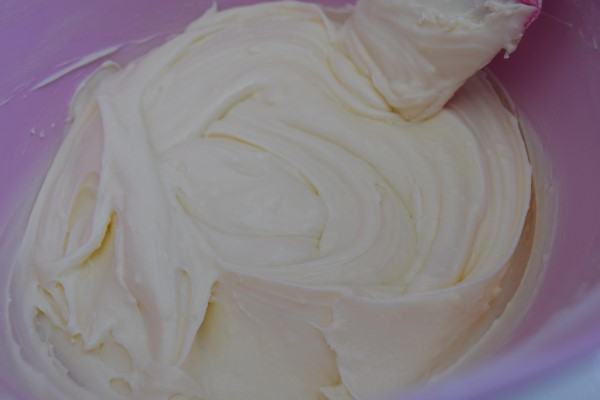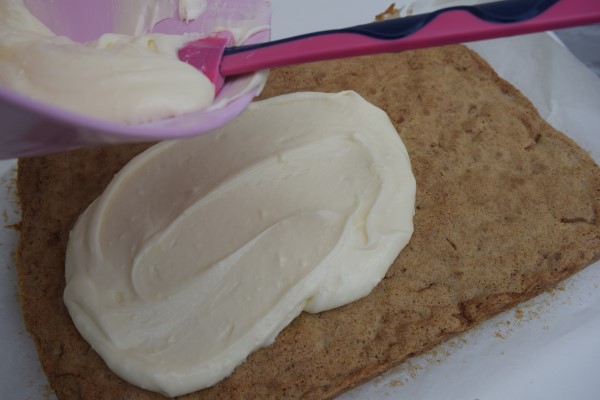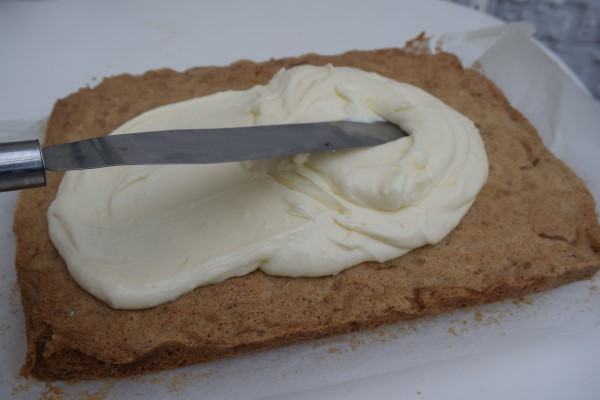 And there you have it. A carrot cake that cuts into around 24 squares. 23 for you and one to give away to someone you really like.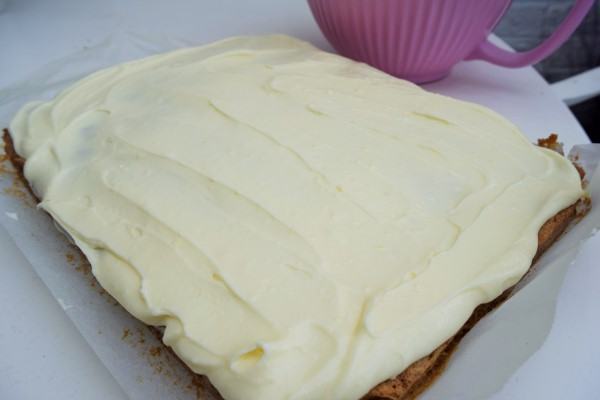 It's moist (sorry), carrot-tinted, lightly spiced and enormous. All good in my mind.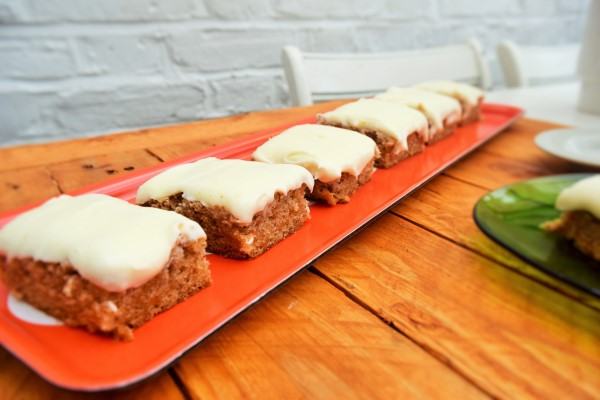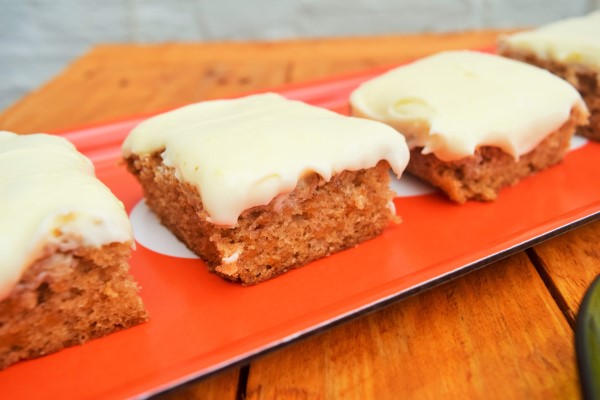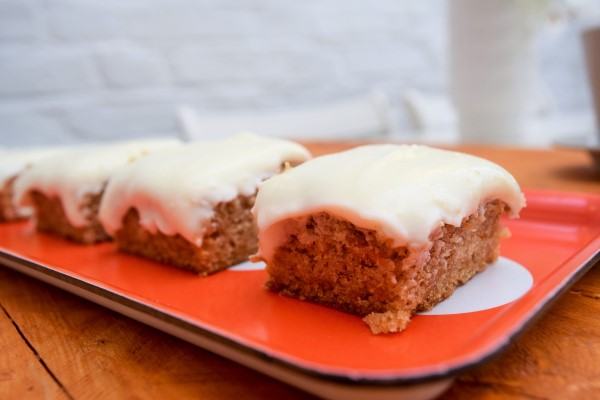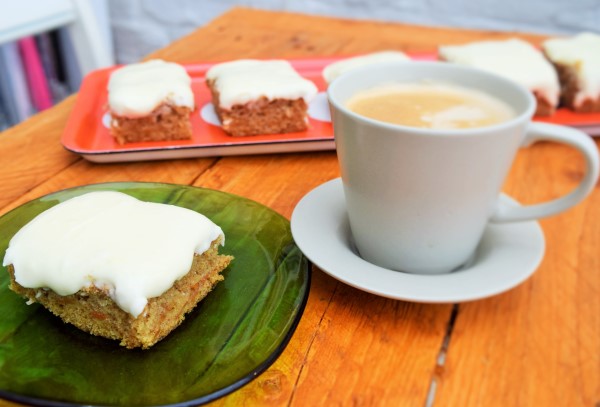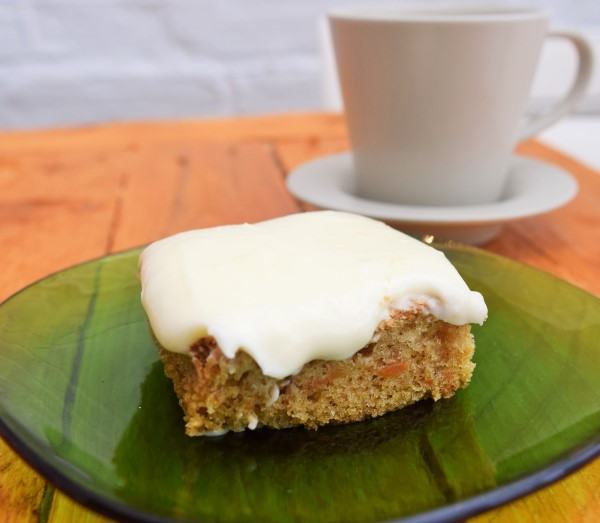 So, hang out the bunting, light the candles and pop a card in the post for Carrot Cake Day. Or don't bother, just eat vast slices of this fantastic cake.
Lucy x
Carrot Cake Recipe
You will need a large baking tray or sheet, approximately 9 inches x 13 inches
Pre heat the oven to around 170 degrees fan assisted
450g caster sugar, don't dwell on this – it does make a huge cake
240ml vegetable oil
4 eggs
1 teaspoon vanilla extract
250g plain flour
1/2 teaspoon salt
1 teaspoon baking powder
1 teaspoon bicarbonate soda
1 heaped teaspoon cinnamon
2 to 3 big carrots grated
For the icing
125g butter, softened
200g cream cheese
450g icing sugar
2 teaspoons vanilla extract
Line a baking tray or sheet with greaseproof or baking paper, or butter really well. Grate the carrots and put to one side. Take two bowls. In the first one, add the sugar, eggs, oil and vanilla extract and whisk well. In the second measure out the flour, salt, baking powder, bicarbonate of soda and cinnamon. Add the dry ingredients to the wet and fold in, mixing well. Then stir in the grated carrots. Pour the mixture into the lined tin and pop in the oven for around 25 to 30 minutes or until a skewer put in the middle of the cake comes out clean. Leave the cake to cool.
While the cake is baking then cooling, crack on with the icing. Make sure the cream cheese and butter are at room temperature. Put both of these in a bowl and beat with a hand blender or wooden spoon, until mixed. This mixture may look slightly lumpy and unpromising at this stage but don't worry. Sift in the icing sugar and add the vanilla extract then mix again, slowly at first to prevent a snow storm of icing sugar, until smooth. Spread liberally onto the now cooled cake and serve in large squares. I suspect this would keep in a air tight tin in a cool place for 3 to 4 days, given the opportunity.