Chorizo Mac and Cheese Recipe
Macaroni Cheese is having some kind of resurgence in popularity. I have happily been eating it all my life, however, somewhere over the last 45 years it fell off the trend radar. However, with the popularity of American style diner food, this humble pasta dish is now the height of fashion. My favourite oracle of all things nosebag based, Pinterest, is awash with Mac and Cheese recipes. It's topped with bacon and even lobster, it's cooked in a slow cooker or in a mug for goodness sake. However, today, I am bringing you this mouth watering Chorizo Mac and Cheese recipe.
This is a meddled with version of a recipe I found on the Table for Two blog, with thanks to them. I chose this recipe to base mine on as it is pretty similar to the one I have always made for my family and my mother used to make for us, for the last 100 years or so.  It's a simple roux based super cheesy sauce with the brilliant addition of my boys most favourite thing, the subtly spiced, Chorizo. They would add chorizo to every dish given half the chance, but this is a legitimately excellent add-in along with a chilli for good measure. I bought fresh jalapeños from Waitrose, but any red or green chilli would work here. It's not super spicy, the dish just has a little bite.
We quite often promote Chorizo Mac and Cheese to the grand position of Sunday Supper. This is a hard fought spot in our house, and one open to much debate. Usually a roast, but no one's happy if it's chicken, this meal time is a tough one with which to please everyone. With my Chorizo Mac and Cheese, we are all happy, unless there isn't enough left for seconds. Which, of course, there always is, due to my inability to cater for less than 2o people at any given time.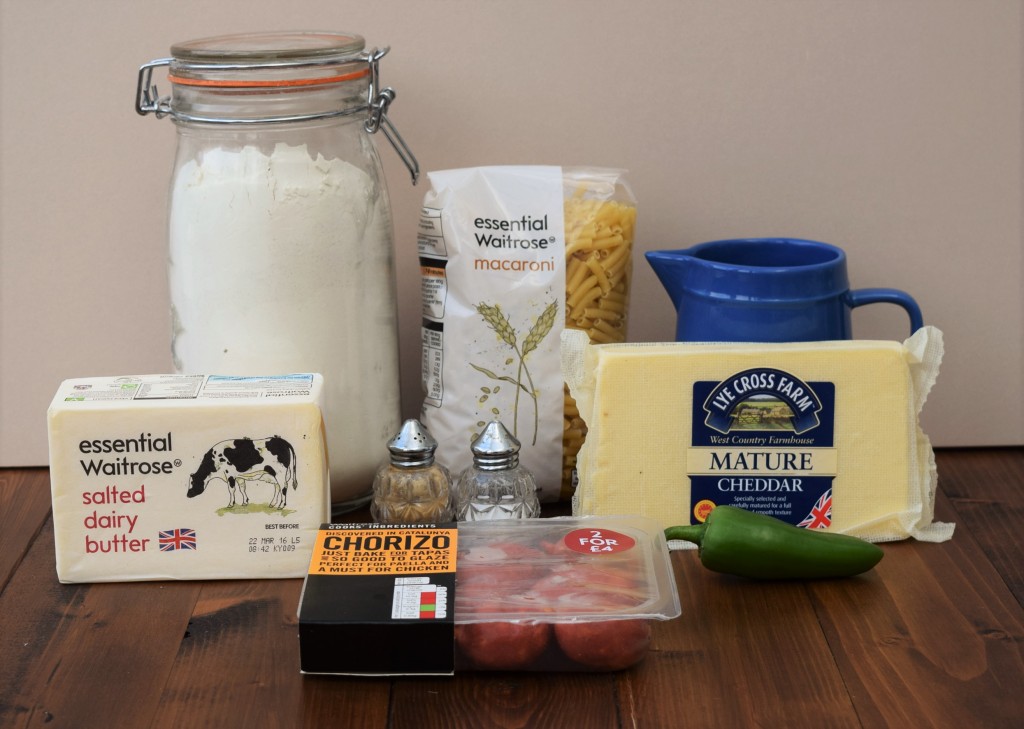 A surprisingly compact ingredients line up for such a filling supper. I doubled the original recipe as I feared the serving suggestion of 2 to 3 people would not even feed one in our house. This is a big dish and would happily feed at least 6 normal human beings *not teenage boys*.
Pre heat your oven to 170 degrees fan assisted, then make a start with your wonderful chorizos. I used these little cooking ones but any chorizo would do as long as it's chunky, I think slices would be a bit limp here. Chop the chorizo and chilli as fine as you can be bothered and add the former to a nicely heated frying pan.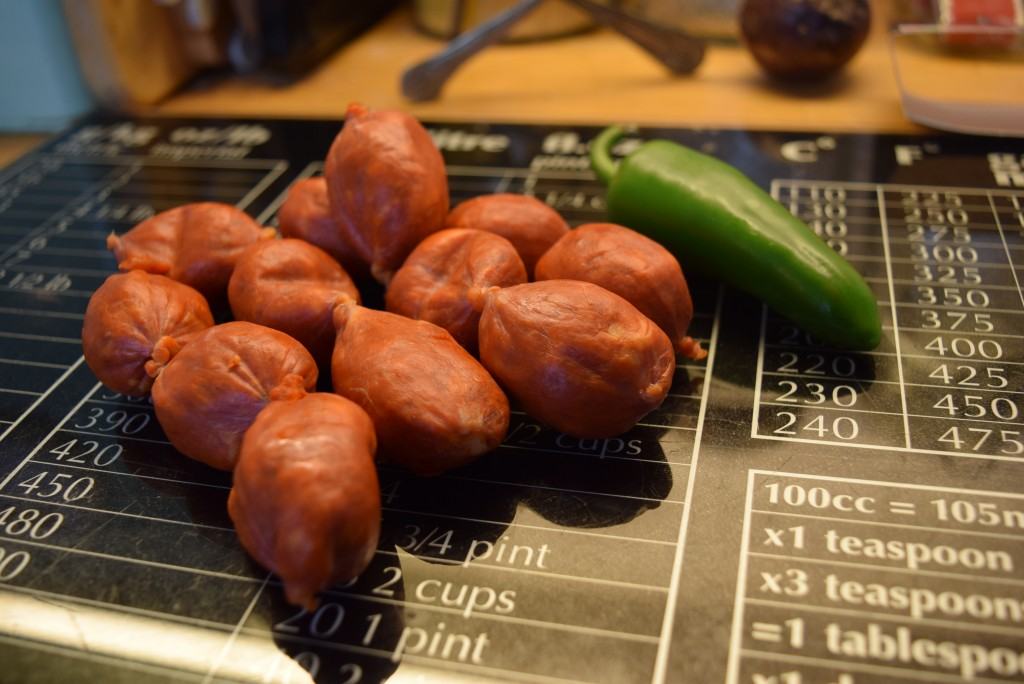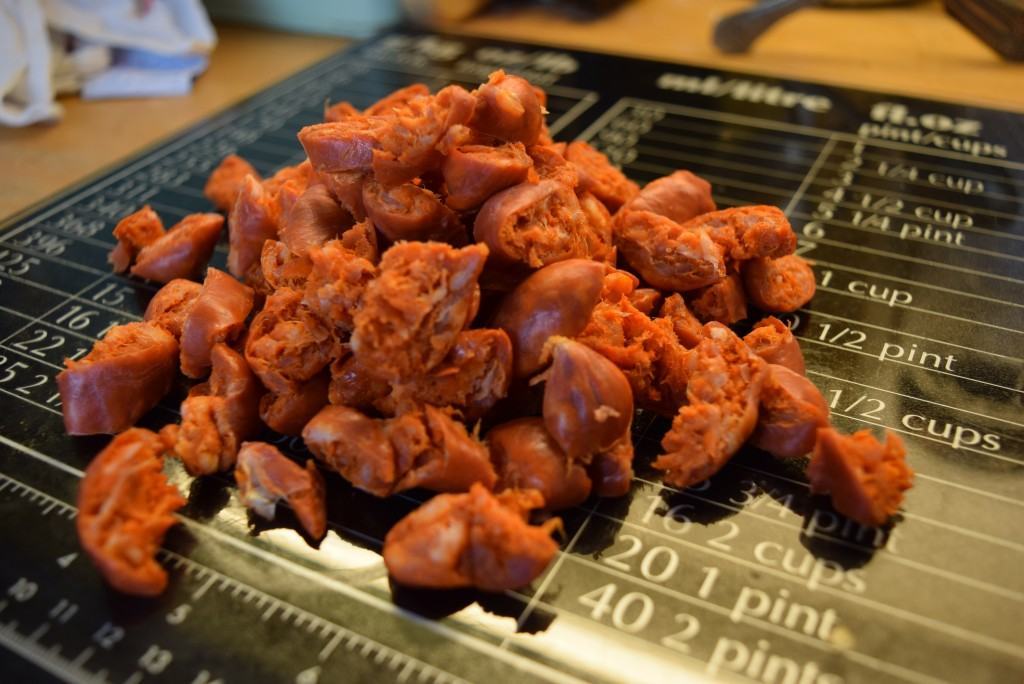 I snipped my chorizo with scissors with quite some success.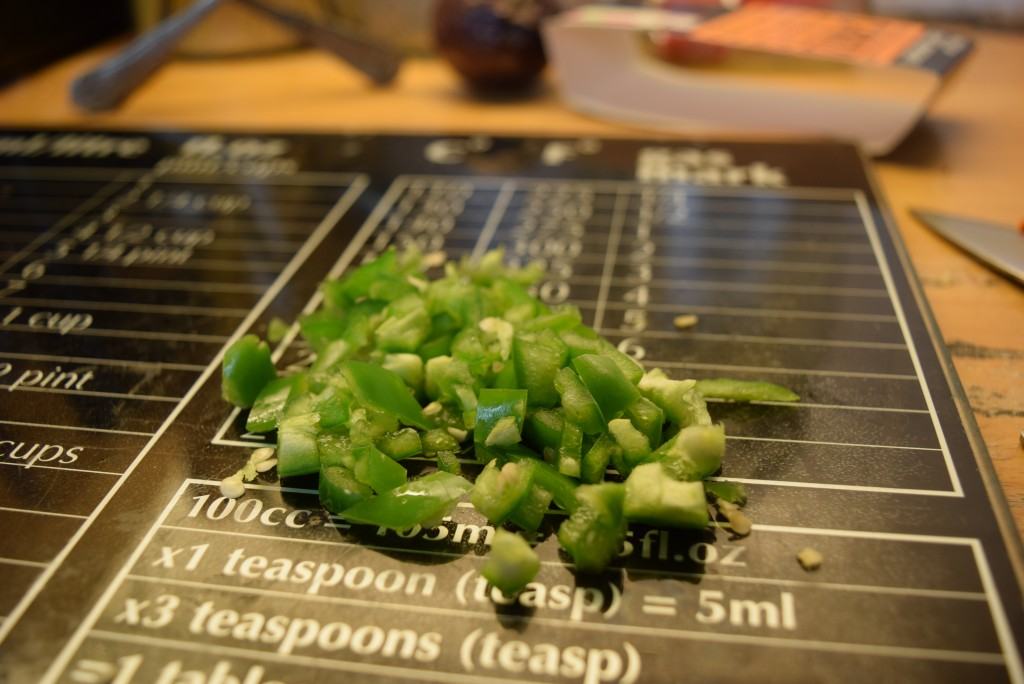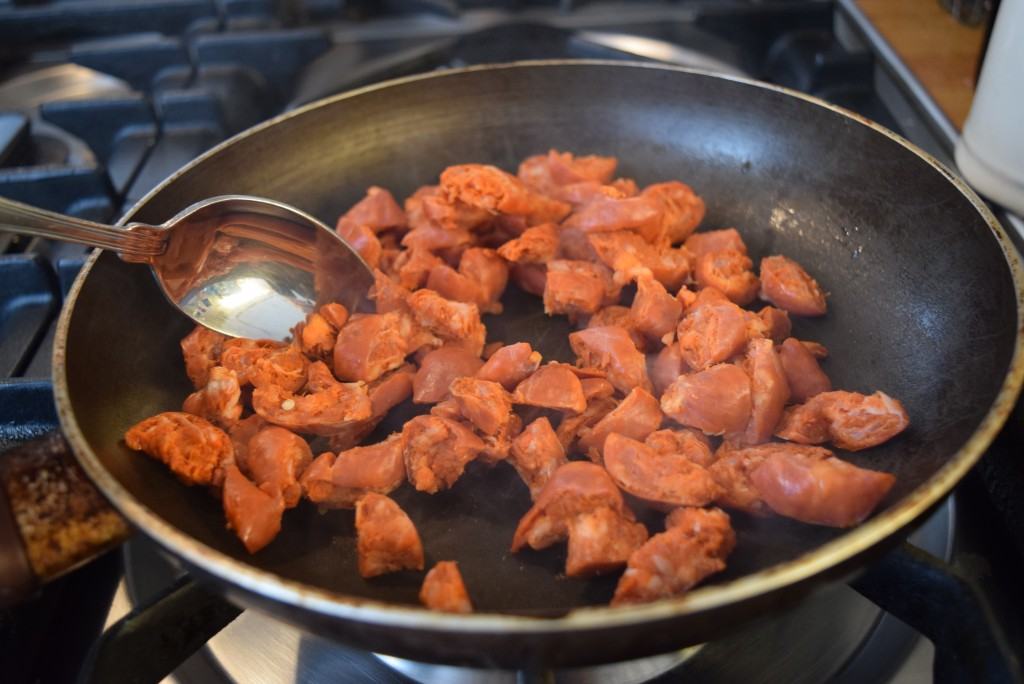 Once the lovely paprika fragranced oils start to appear, pop in the chopped chilli and cook together for around 5 minutes or until the chorizo is crisping and the chilli has softened.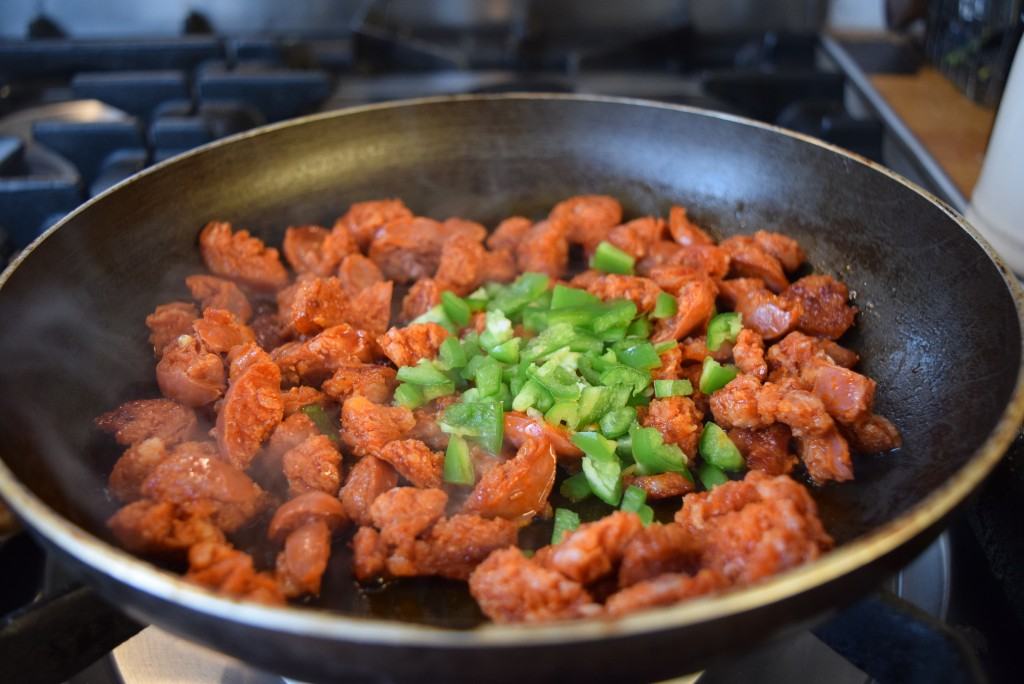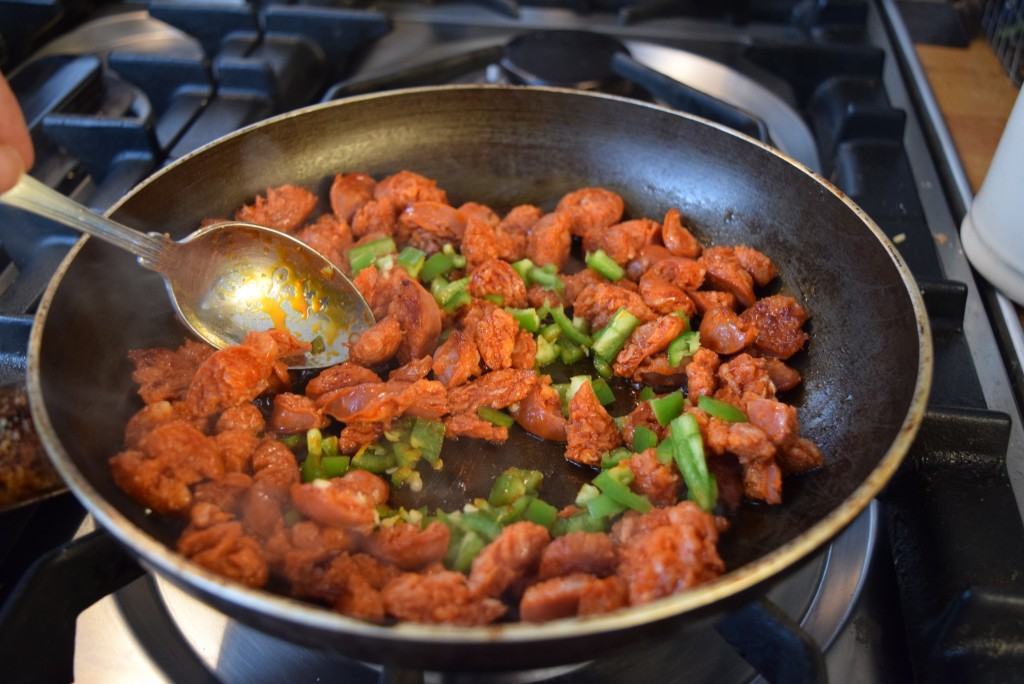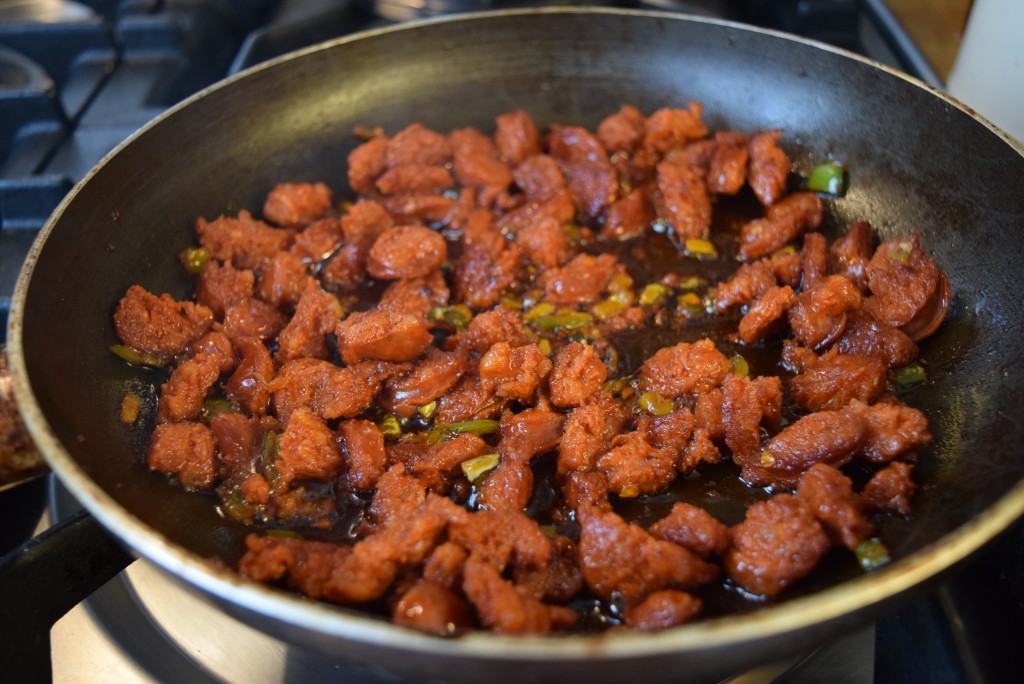 Pop this to one side while you crack on with the mac and the cheese elements. Boil a kettle full of water and put your macaroni on to cook according to the instructions on the packet, but for a minute less.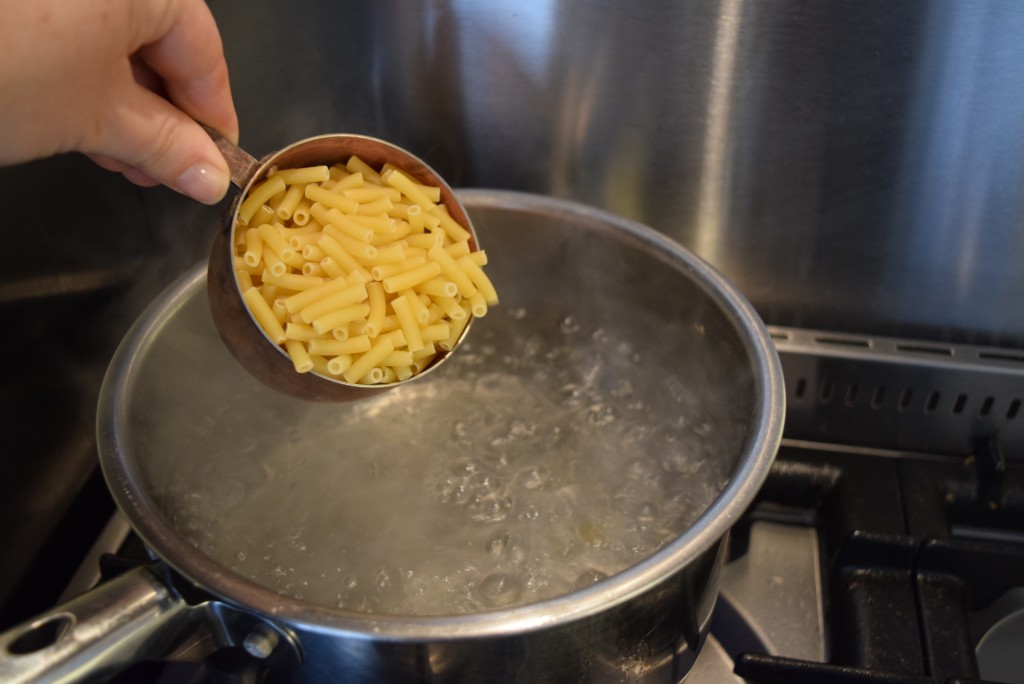 While the pasta is simmering, make a start on the cheese sauce. Take a good sized saucepan and add the butter and melt over a low heat. Add the flour and stir to create a paste *roux if you like* and cook for around 30 seconds.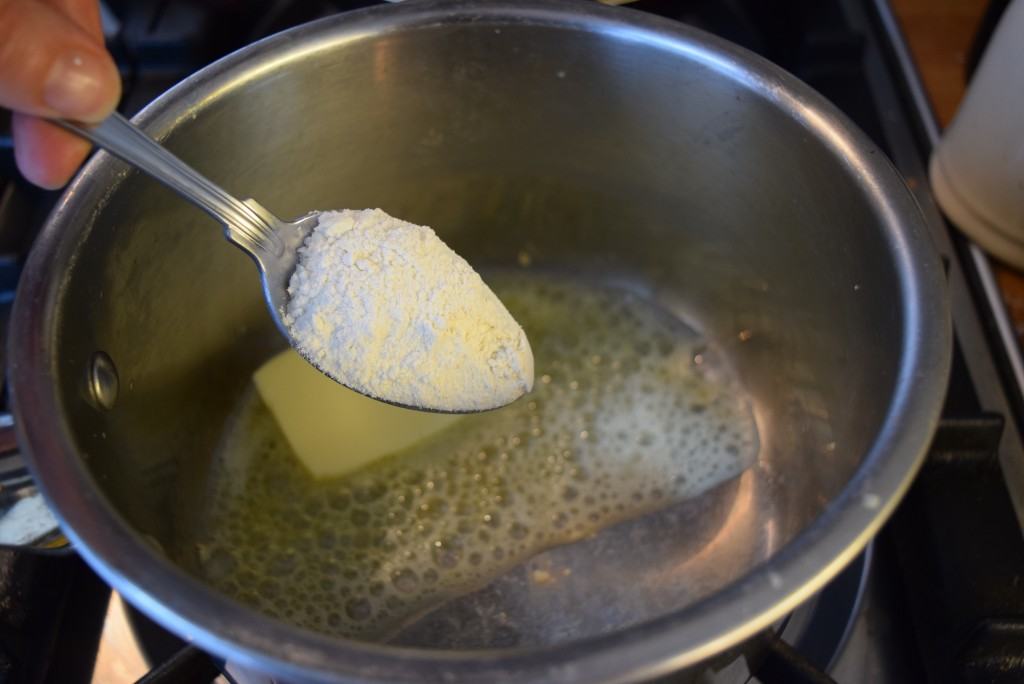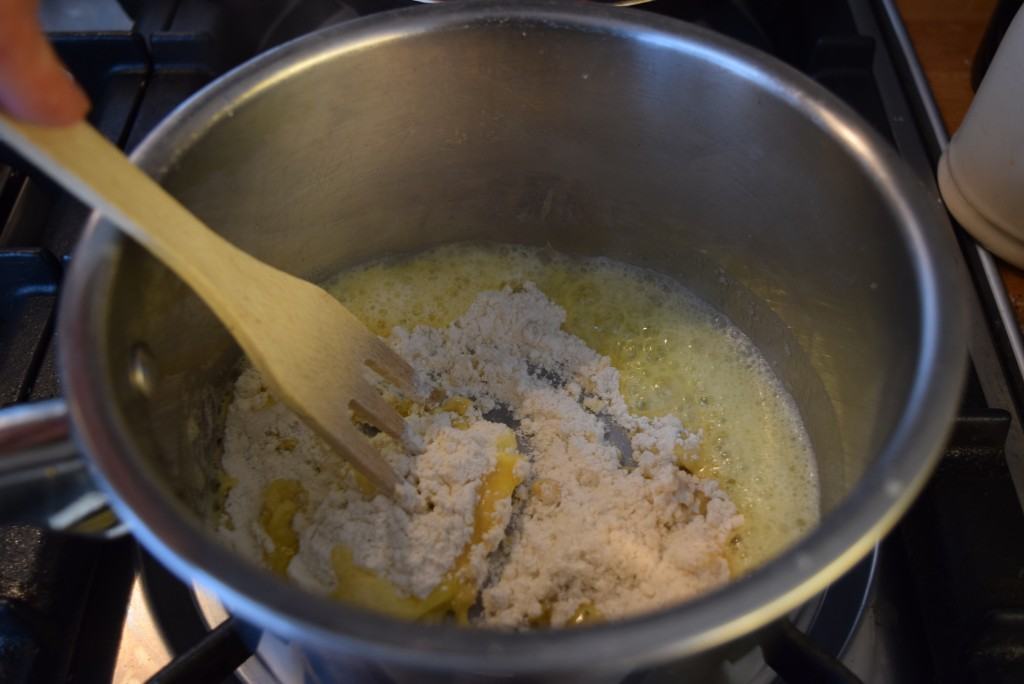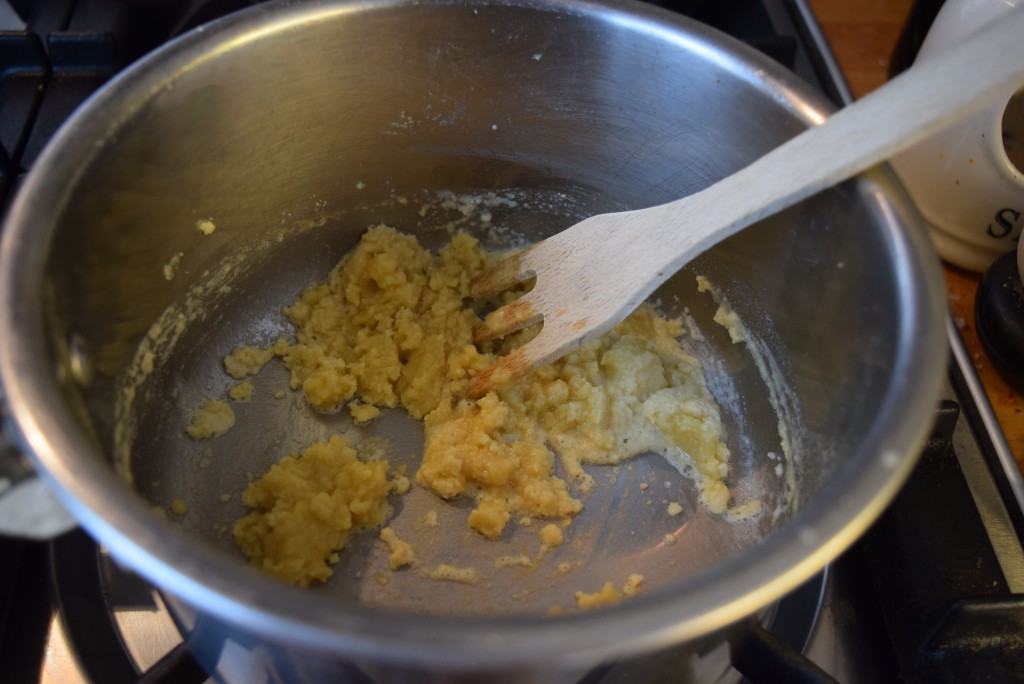 Gradually add the milk, a little at a time, whisking or stirring well to combine the milk before adding more.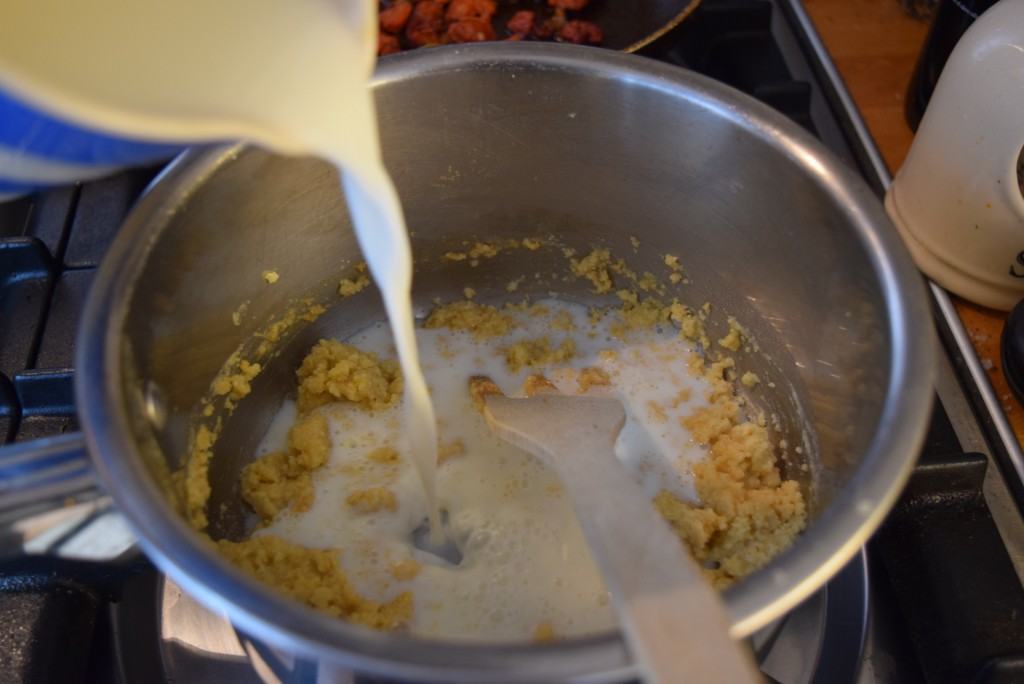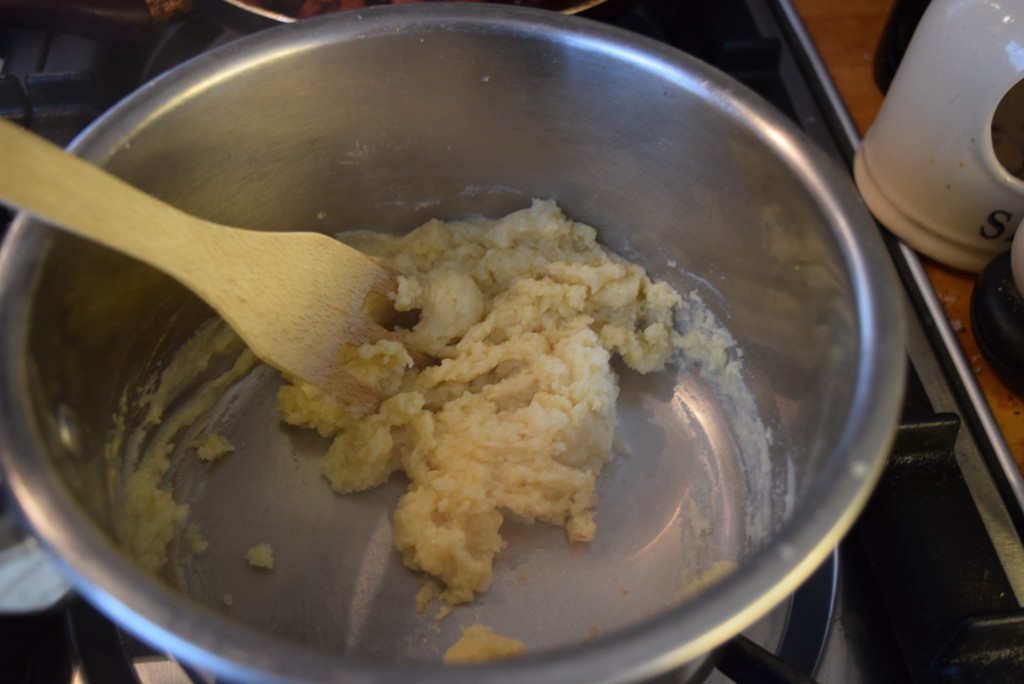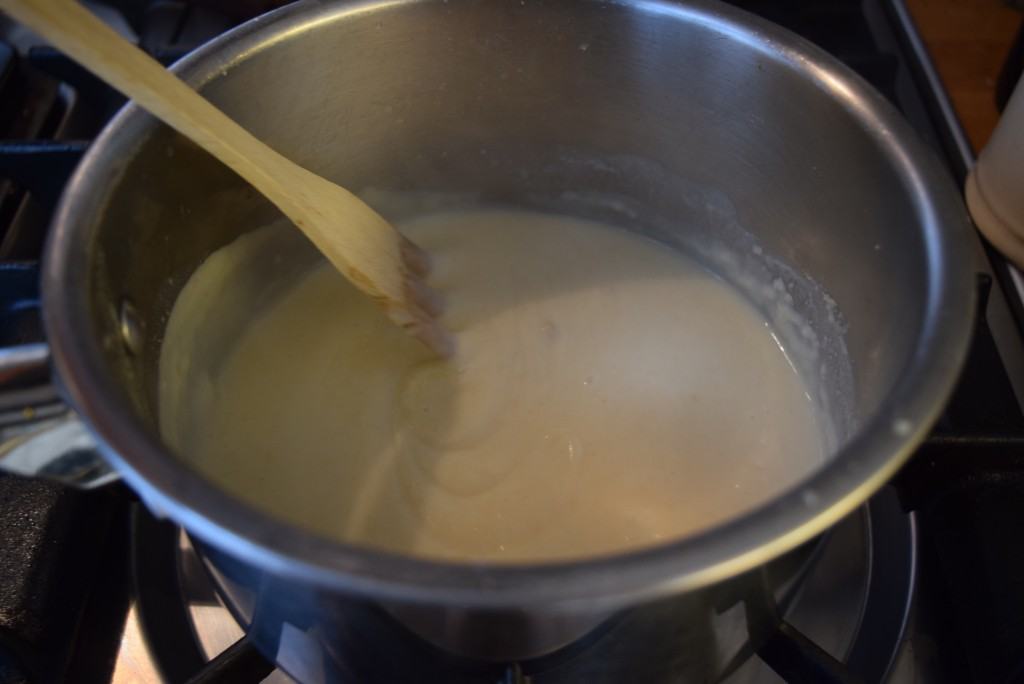 Cook for a couple more minutes until thickened and bubbling then add your pile of grated cheese.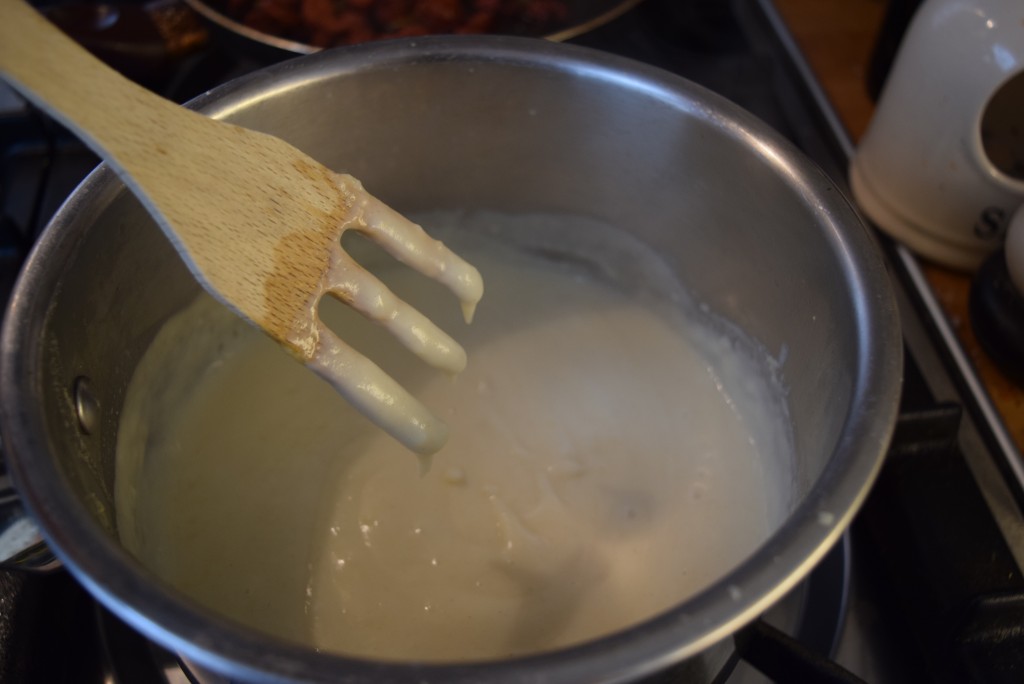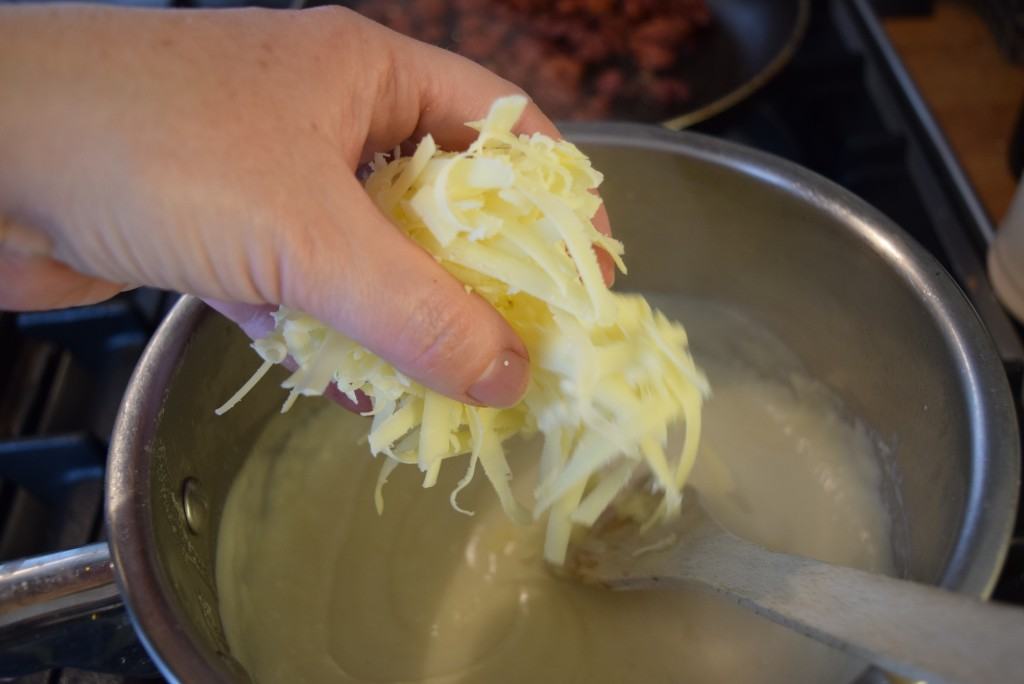 Stir well and check for seasoning. I 'checked for seasoning' quite a lot, at least three mouthfuls of this rich, cheesy sauce.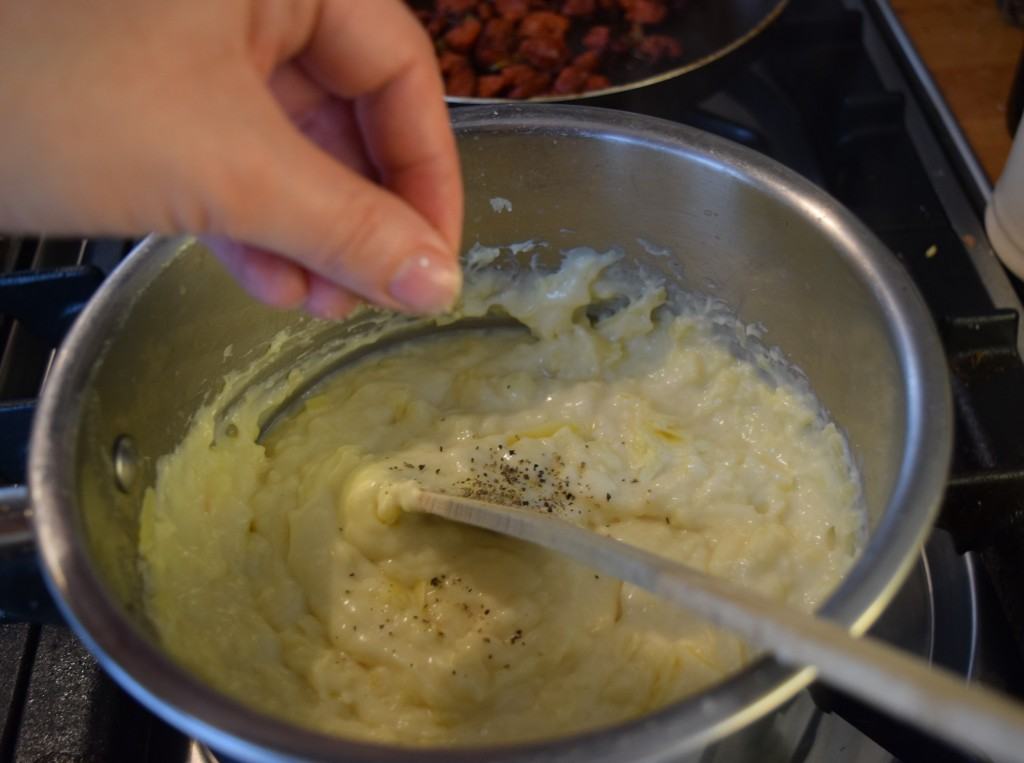 Drain your pasta, then it's time to assemble this up to date version of one of my childhood favourites.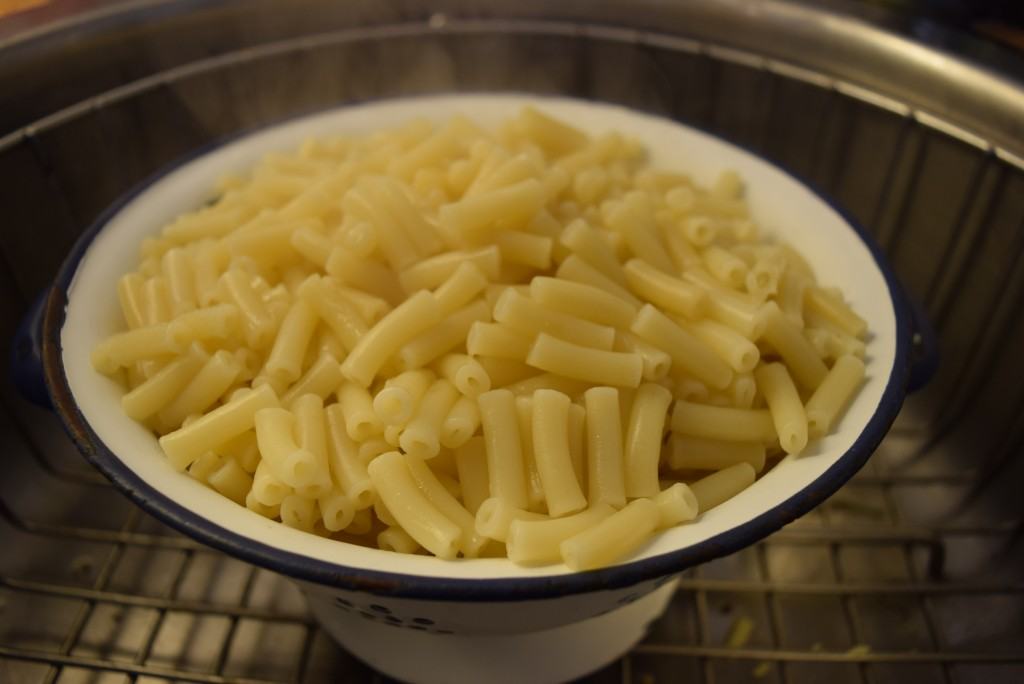 Tip your macaroni back into the large saucepan and stir through the crisp chorizo and chilli.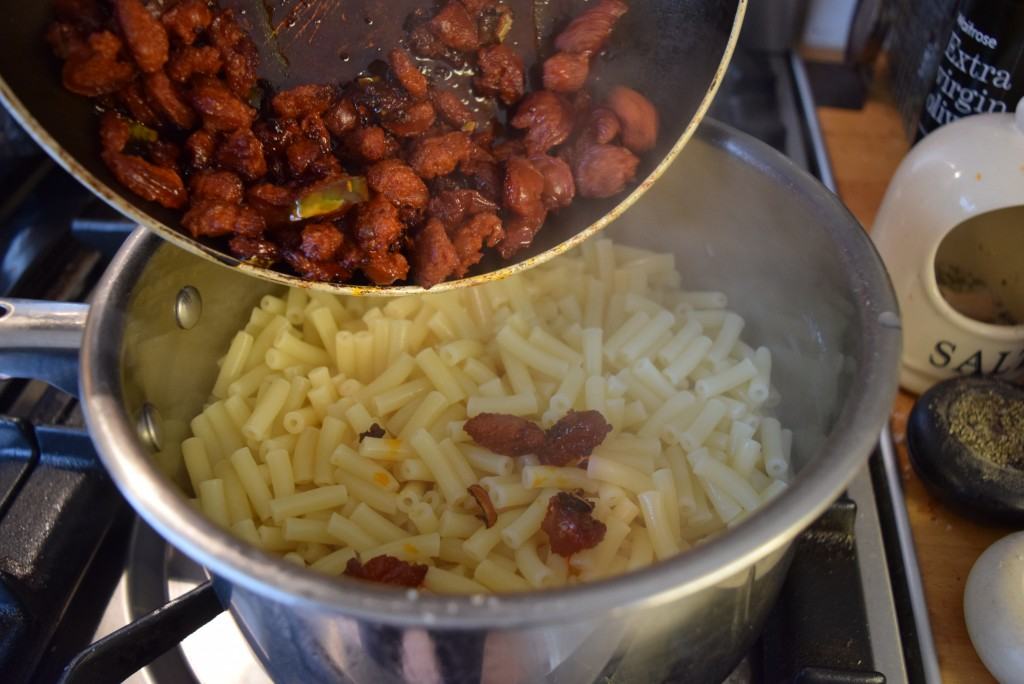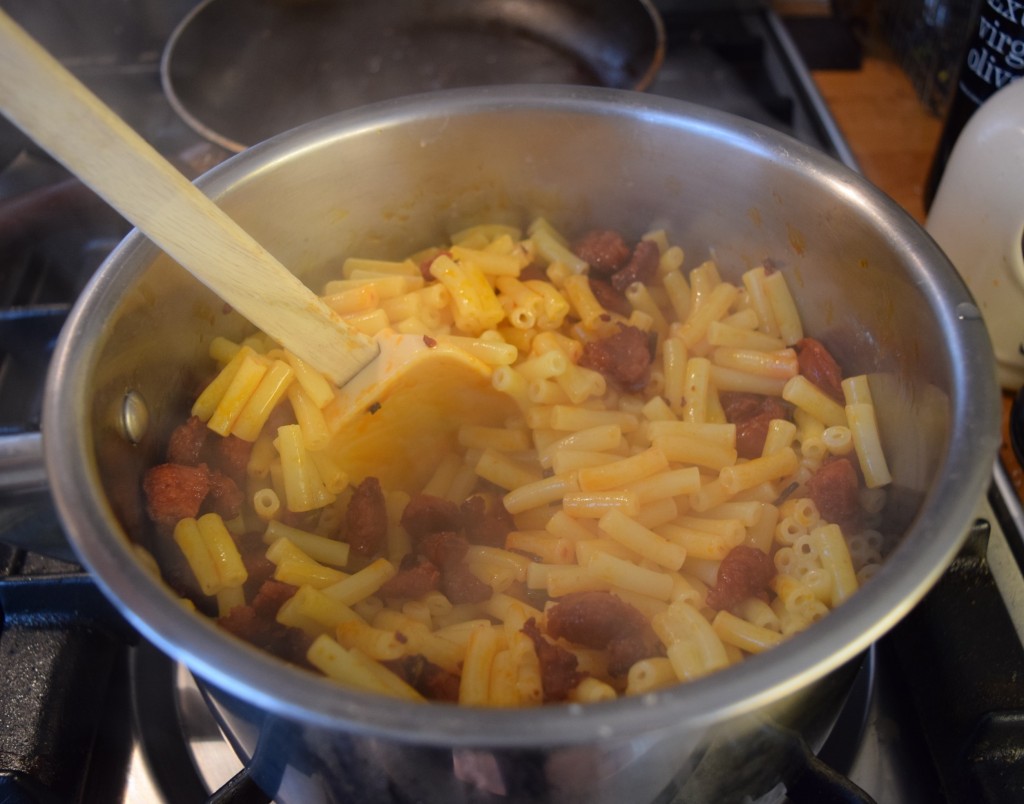 Next, pour in your warm cheese sauce and give this flavour filled dish a really good stir to ensure the pasta is coated in the chorizo laden sauce.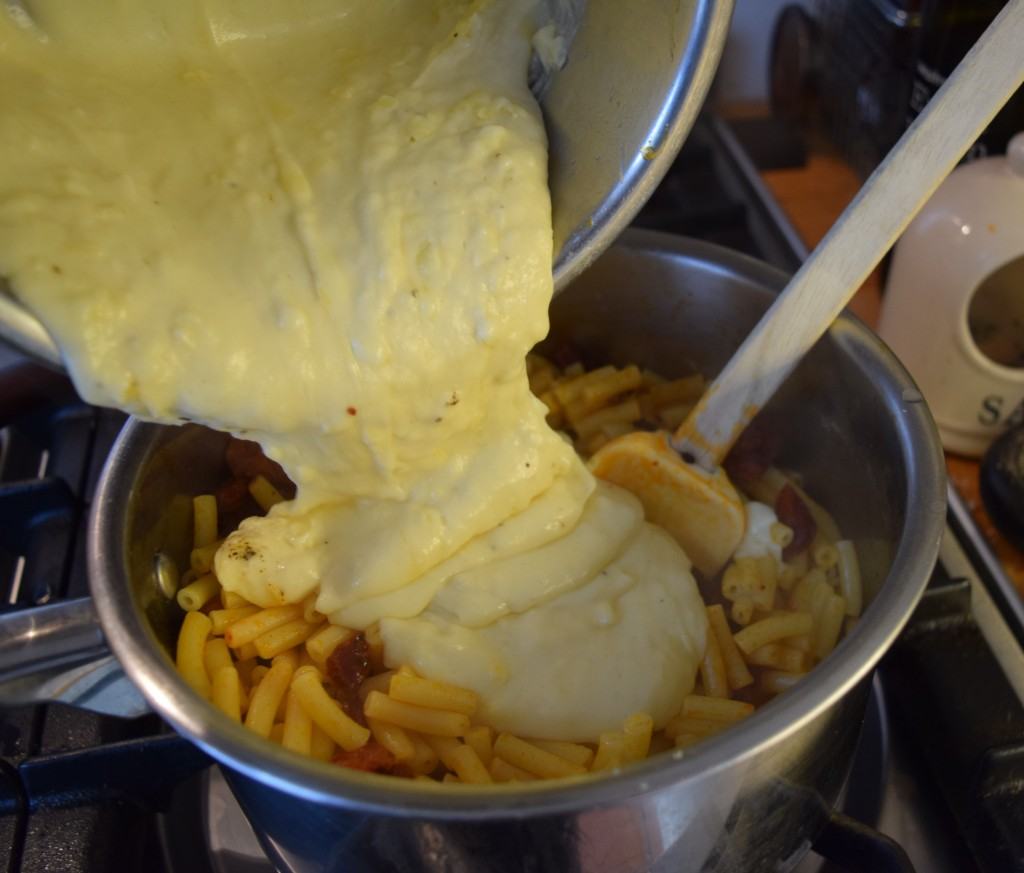 Cheese sauce porn.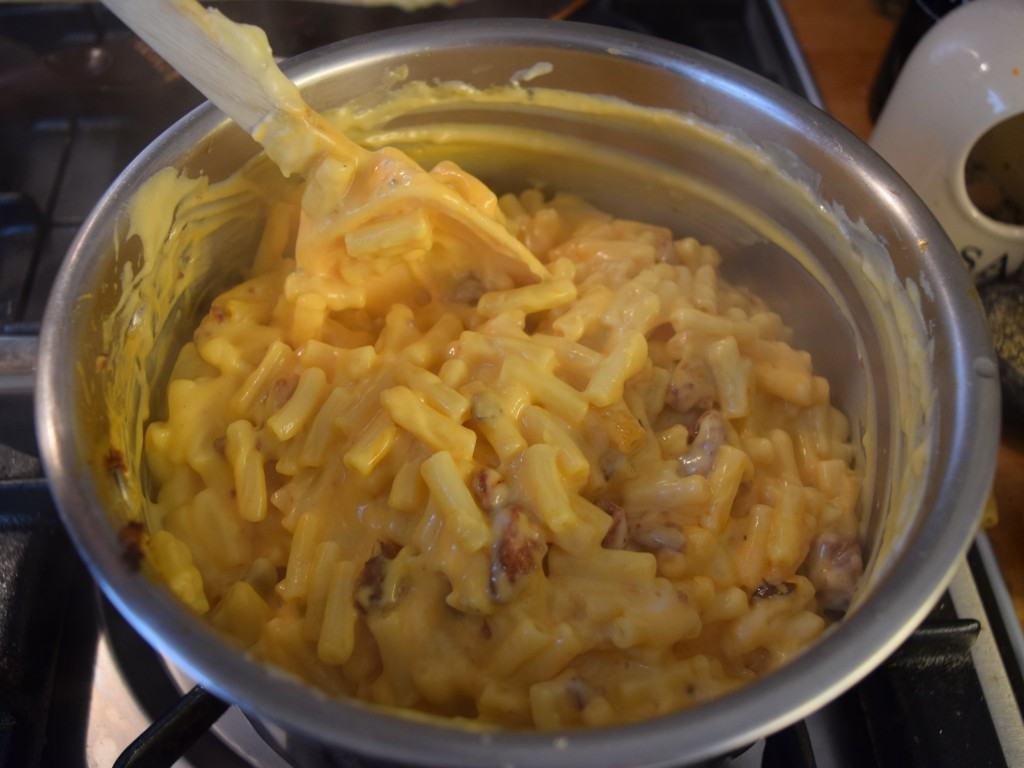 Pour this into a large baking dish and sprinkle with a little extra cheese and a spoonful of breadcrumbs so the finished dish has plenty of crispy top bits for the family to fight over.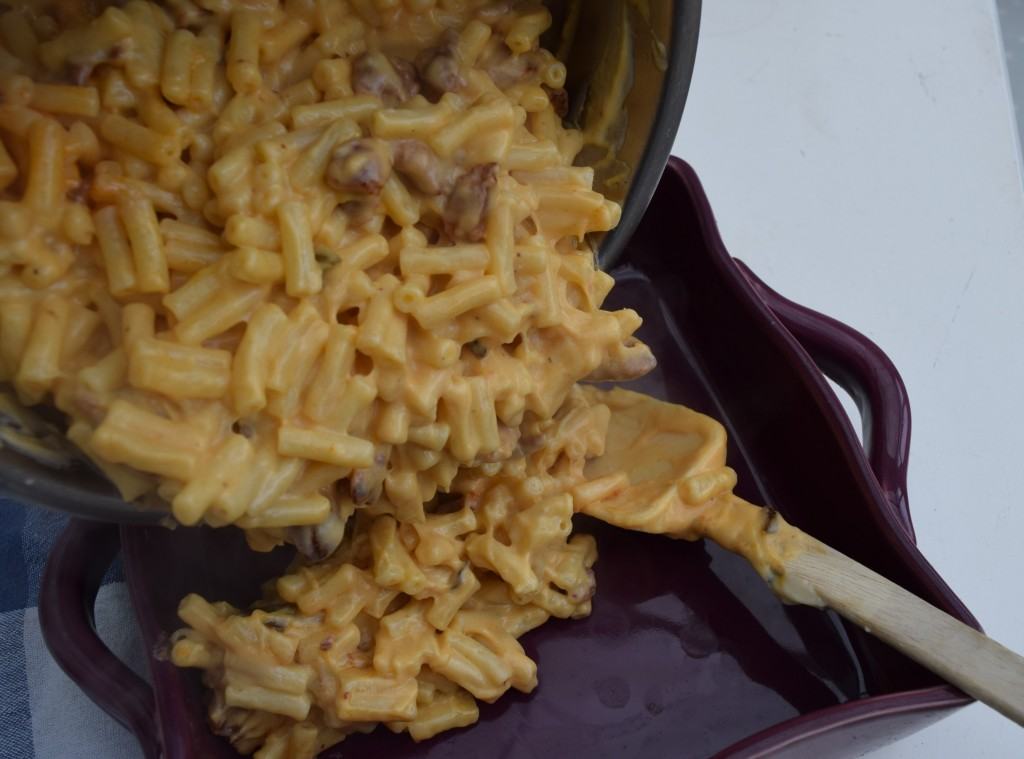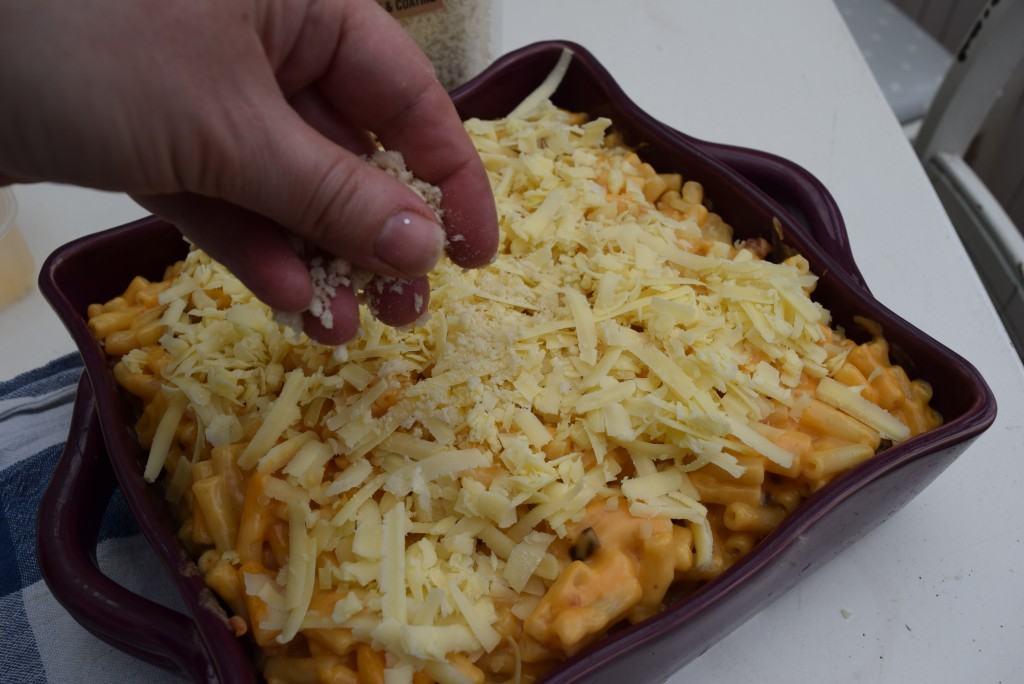 Pop this in the oven for around 15 minutes or until the whole dish smells mouth-wateringly good and is turning golden and crispy.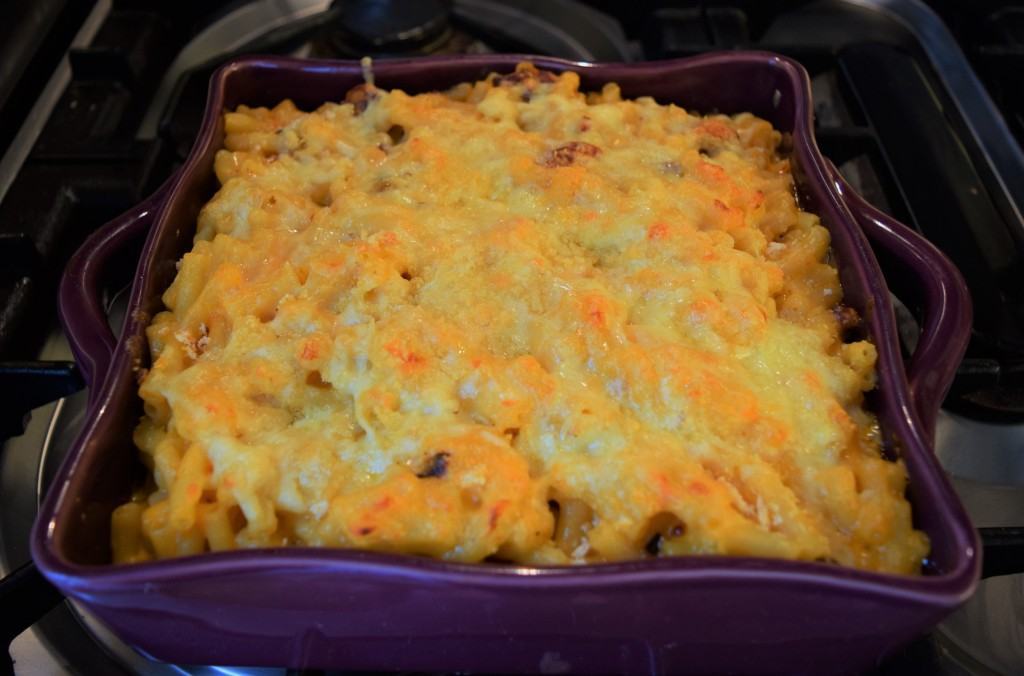 Serve this lightly spiced comfort food with some greenery, peas are always the top choice in our house with everyone apart from George, who is allergic to greens.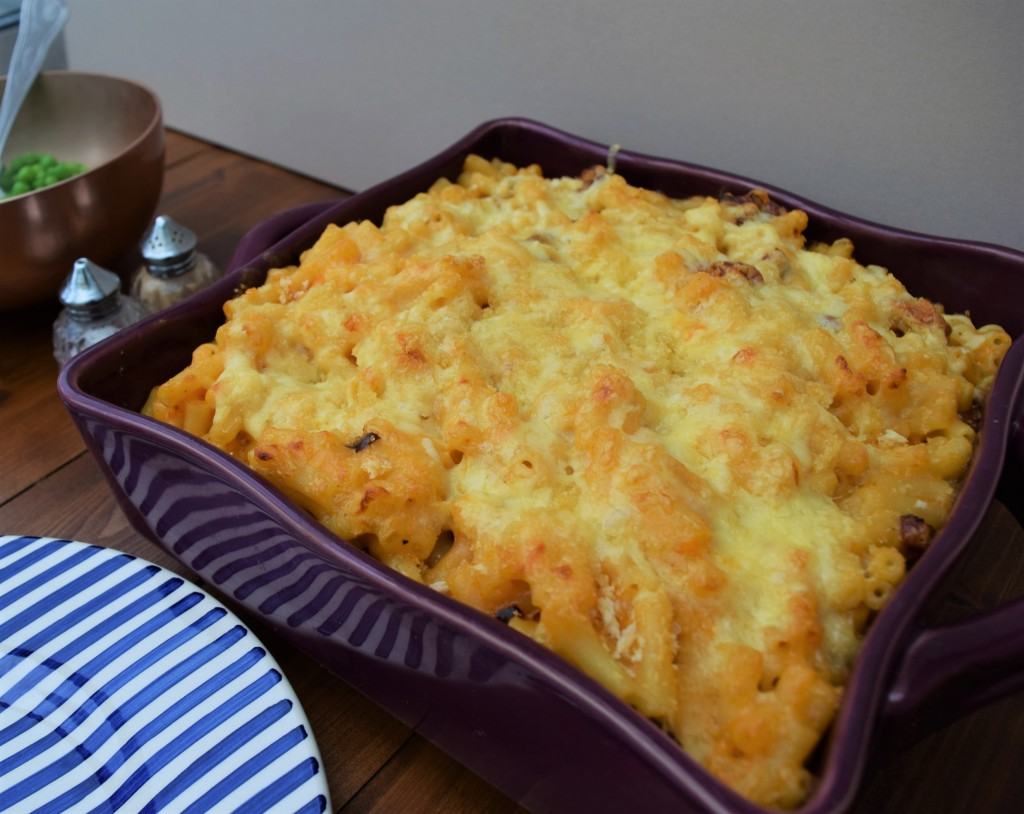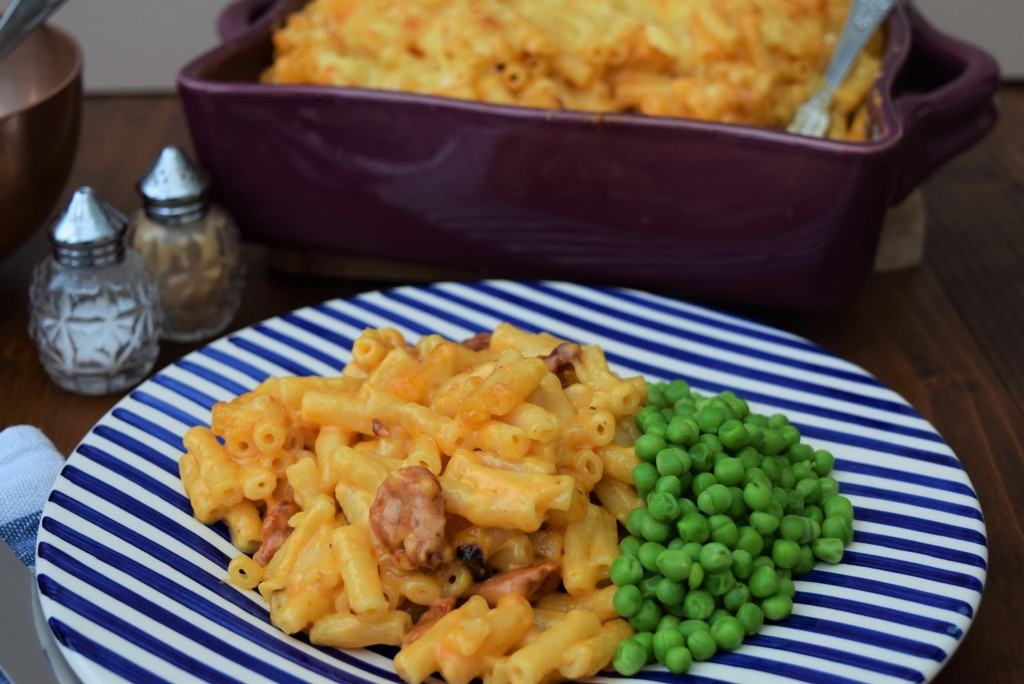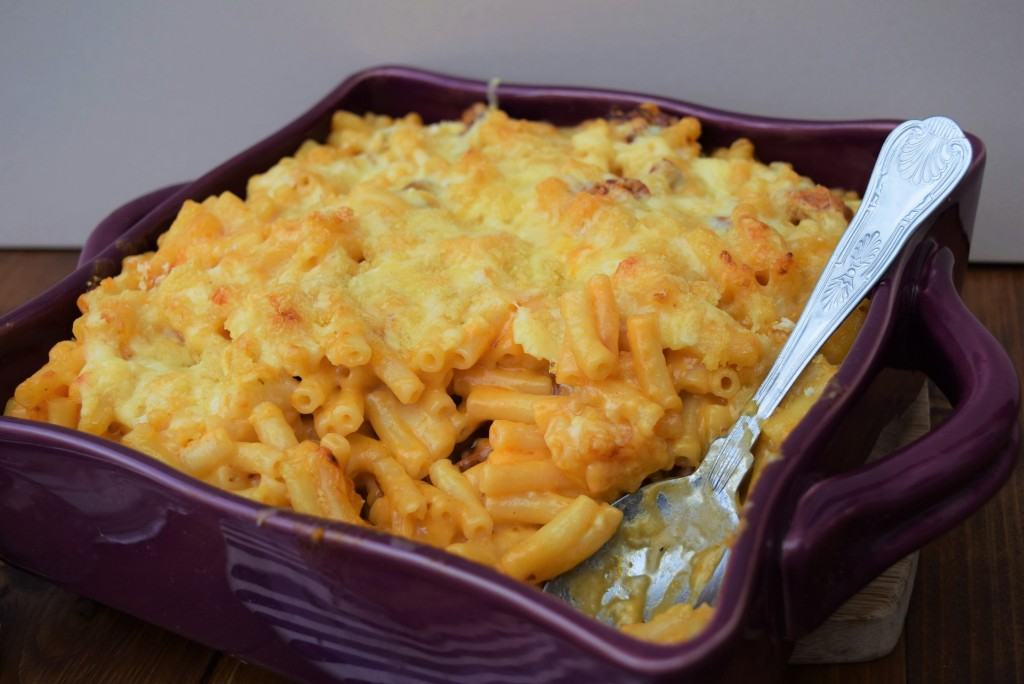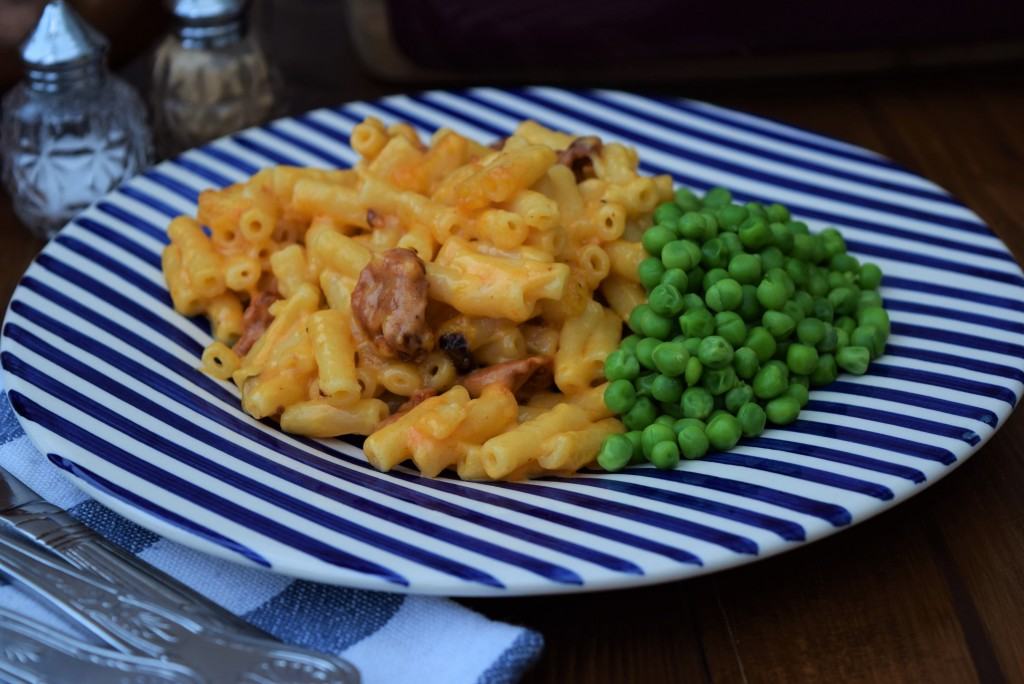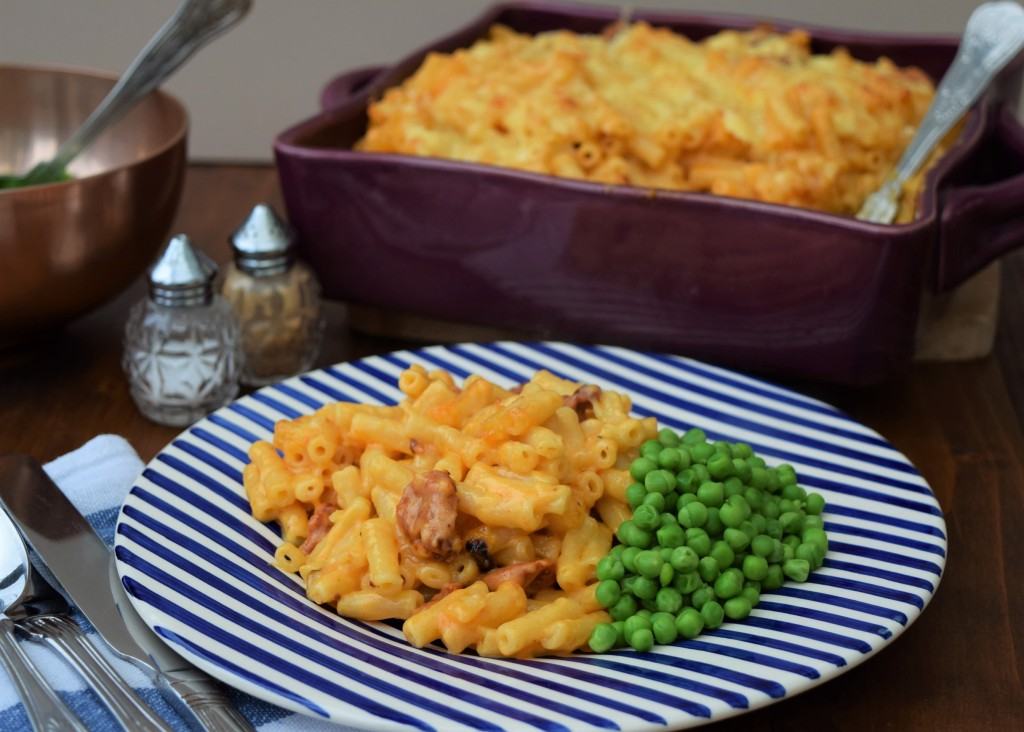 This Chorizo Mac and Cheese makes such a brilliant change from the norm, it's comfort food at it's finest. We haven't really had much of a cold winter so far, but you don't need an excuse to make this warming, tasty dish. I will still be making this when it's blazing sunshine in the middle of June, although having said that, it's probably warmer now than it will be in June.
Lucy x
Chorizo Mac and Cheese Recipe
Serves 4 to 6, an optimistic 6 in our house
You will not need any exciting equipment, just saucepans
200g chorizo, chopped
1 chilli, finely chopped
400g macaroni or another pasta choice
50g butter
3 tablespoons plain flour
400ml milk
350g strong Cheddar type cheese, grated
salt and pepper
A little extra grated cheese and a spoonful of breadcrumbs for the topping
A green vegetable to serve
Pre heat your oven to around 170 degrees fan assisted.
Make a start by finely chopping the chilli and chorizo. Heat a frying pan over a medium heat then add the chopped chorizo and cook for a couple of minutes. Add the chilli then cook for around 5 minutes until the chorizo is starting to crisp and the chilli softening. Pop to one side while you get on with pasta and cheese sauce.
Add some salt to a large pan of boiling water then tip in the pasta. Cook according to the instructions on the packet, but cooking the pasta for a minute less. While this simmers, take another saucepan and add the butter and melt. Stir in the flour and cook for a minute until you have a soft roux/paste. Add the milk, a little at a time, stirring between additions to ensure you have a smooth sauce. Add the final splash of milk, stir well, bring to the simmer and cook for another minute or so until thickened. Turn off the heat then add the grated cheese. Give it a good beat, check for seasoning, then leave to one side for a moment.
Drain the pasta and add back to the pan. Stir through the chorizo and chilli then pour on the cheese sauce. Taste and check for seasoning then spoon into a good sized baking dish. Top with another handful of grated cheese and a sprinkling of breadcrumbs. Bake for 15 minutes or until browning and bubbling. Serve immediately with a green vegetable, peas are a must in our house.